If you're an outdoor enthusiast on the hunt for a spot with tons of natural beauty, recreational opportunities, and trails, Stevens Point is the place for you!
These are the best things to do in Stevens Point, Wisconsin.
Are you planning your trip to Stevens Point last minute?
If you're traveling to Stevens Point last minute, you want to ensure you have lodging ahead of time! Below are some of our top picks in town!
🛌 Top Hotels in Stevens Point:
🚗 Looking for the best way to get around Wisconsin? Click here to check rental car rates for WI!
It's a great small town to visit any time of the year. The town is home to a 26-mile hiking and biking trail, as well as two universities. It really is the perfect weekend escape!
Aside from outdoor recreation, Stevens Point is also known for its arts, culture, and breweries (some of the best in the US, actually!).
I spent a fair amount of time up there years ago for work and was so surprised at the passion for beer… and local beer!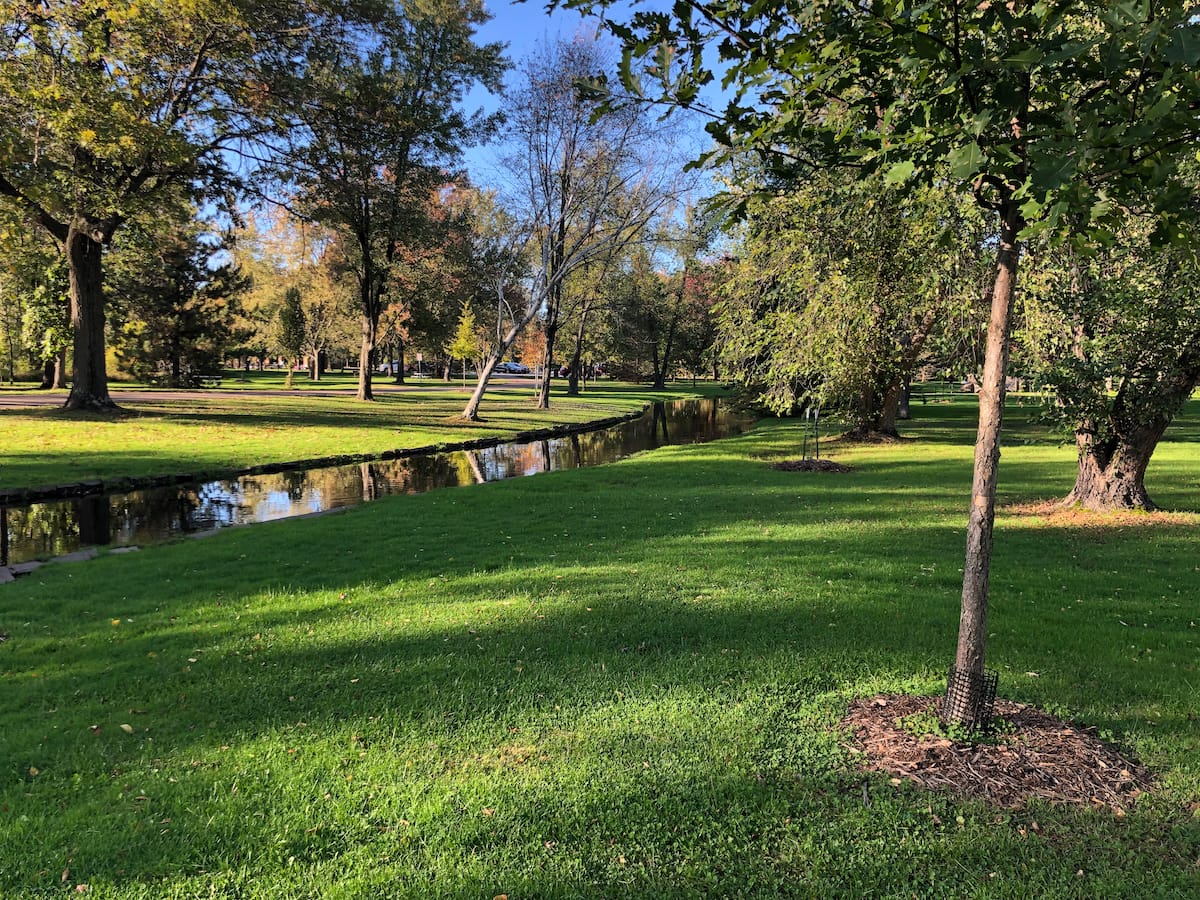 What is there to do in this small Wisconsin town? Read on to find out!
And let us know if we missed out on any of your favorite Stevens Point attractions and landmarks. Thanks!
Best Things to Do in Stevens Point WI
1. District 1 Brewing Company
Every small town needs a brewery- and a good one at that.
And, of course, Stevens Point is no exception! Already famous for their beer (I even drank a Point Brewery beer in Hertfordshire, England years ago), it is nice seeing additional options in the city!
The District 1 Brewing Company is the heart of the city and one of the best places to just relax, hang with some friends and family, and just enjoy a beer while learning about the history and creativity behind the place.
They're open Monday to Thursday from 11am to 10pm, Friday to Saturday from 11am to 11pm, and Sunday from 11am to 8pm.
Whether you're taking a day trip to Stevens Point or you're spending a couple of days there, the District 1 Brewing Company is definitely one of the places you should visit!
They're well-known for their beer throughout the town and it would be a shame to visit Stevens Point and not stop by the District 1 Brewing Company.
Address: 200 Division St N, Stevens Point, WI 54481
2. Iverson Park
As we all know, it's essential to take care of our plants and put in the most effort in the preservation of our nature. One way we can do so is by taking care of our parks.
Iverson Park has made it its mission to improve the quality of life by preserving the city's beauty and providing fun and educational activities for the locals as well as visitors to inform them about not only this specific park but also about global warming and climate change in general.
There is also an Arts Center where you can learn and admire different kinds of art and simultaneously help local non-profits as their pieces are the ones being showcased during the exhibits.
Make sure to check out their page for upcoming events or if you want to contact them on behalf of rentals or if you have any questions.
Address: 4601 WI-66, Stevens Point, WI 54481
3. Paddling Routes in Stevens Point
When in small towns such as Stevens Point, it's important to take steps in connecting with nature as, most of the time, they have an abundant amount of opportunities for outdoor activities compared to large cities and so on.
One of those activities is paddling! Fortunately, Stevens Point has a variety of options to choose from.
There are many destinations great for paddling in Stevens Point.
Some of the best are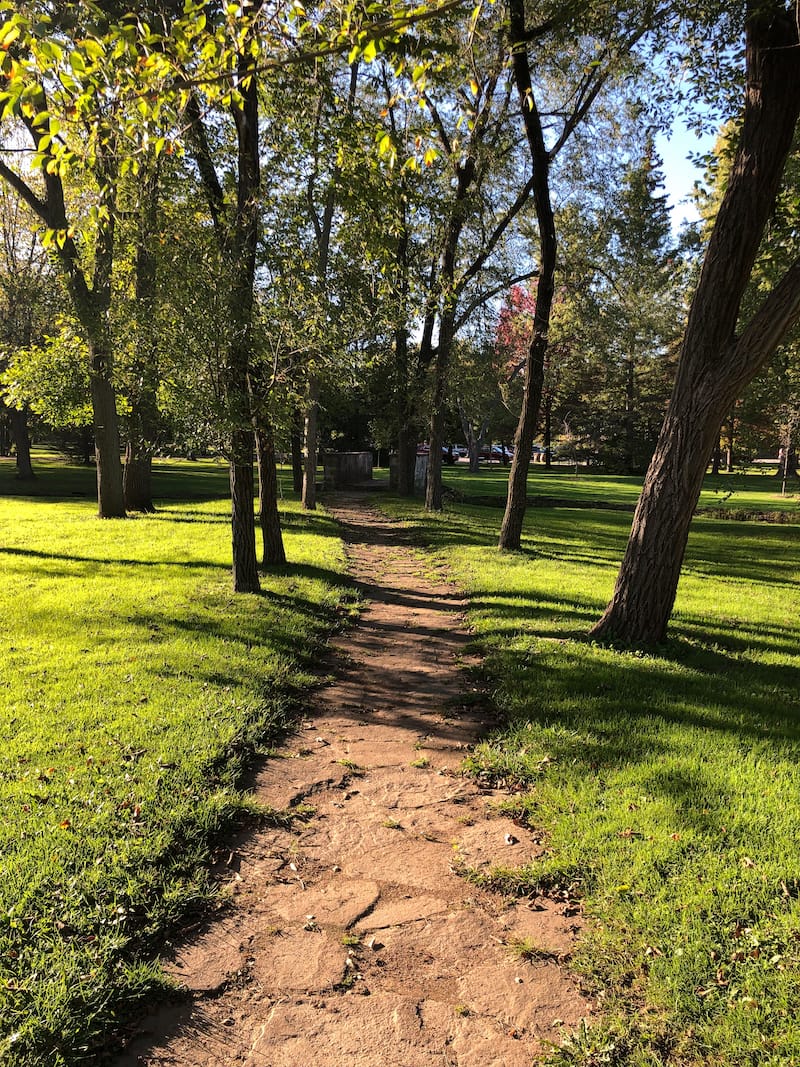 the Tomorrow River Paddling Route; the Mill Creek Paddling Route; the Plover River; and Lake Joanis.
Paddling is both fun and good for your health, so when in Stevens Point, make sure you take advantage of the destination and spend an entire day or a weekend paddling with friends or family!
4. Stevens Point Sculpture Park
The Stevens Point Sculpture Park is the perfect place for self-expression!
Explore the wonders of nature and view the beautiful art, exhibitions, and activities the Stevens Point Sculpture Park has to offer.
Their mission is to educate the general public about different kinds of art. Art is both within us and in the outside world.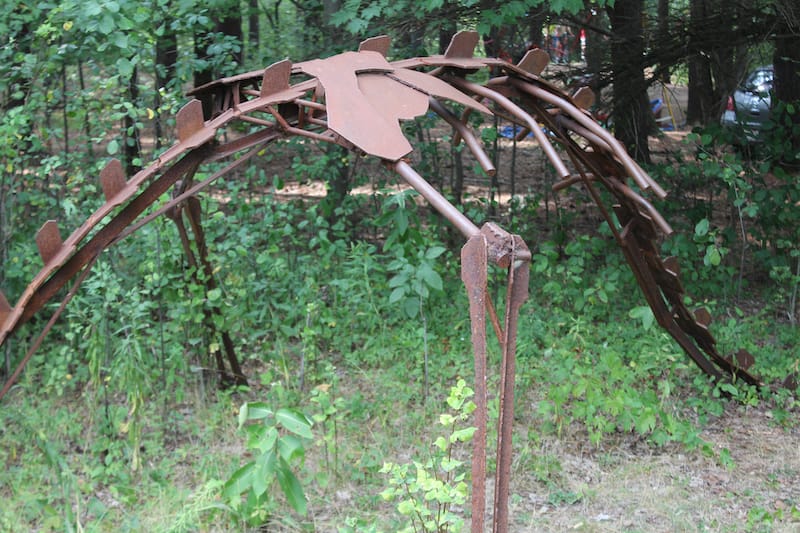 The outside world is nature, which essentially, we are a part of.
Our inner worlds consist of unlimited possibilities, forms of self-expression, and interesting new things we constantly find out about our perspective on life and our surroundings.
The way we see the world we can reflect on canvases, for example. Stevens Point Sculpture Park is the perfect example of inner and outer expressions of art.
Address: 901 2nd St N, Stevens Point, WI 54481
5. Scenic Green Circle Trail
The Scenic Green Circle Trail is a 27-mile-long hiking and biking trail that loops through Stevens Point and connects with over 45 miles of additional trails.
The place is truly a sight for sore eyes and absolutely essential if you want to explore the nature of Stevens Point when in the city!
They also have exciting activities and sports available for everyone.
For example, some of the main things during the winter season (so if you want to go now you totally can try these things out) are winter hiking, winter biking, and skiing.
For more information, you can visit their site where the numbers of the specific ski trails are written along with any and all new updates of the activities available.
6. Blue Bead & Rock Shop
If you're into trying new things or simply have a knack for arts and crafts, make sure to stop by the Blue Bead & Rock Shop when in Stevens Point!
Here, you have a variety of rocks and beads to choose from, all coming from various interesting places with rich and interesting histories, and you can also buy supplies to make the jewelry that you want from those very beads.
If you like DIY projects and also want a souvenir, this would be great as something you made from the beads bought from Stevens Point would serve as a cool reminder of your time there!
Another interesting thing is that the rocks that are sold in that store are dug up from all over the USA and, soon enough, they'll have rocks from all over the world as well!
The beads, however, are already imported internationally, so make sure to check them out as they represent a little part of each country they come from!
Address: 1043 Main St, Stevens Point, WI 54481
7. Central Wisconsin Children's Museum
Down at the Central Wisconsin Children's Museum, they have made it their mission to educate children with fun and interesting methods.
There are different categories that are essential in the development of young children and which this museum tries to inspire within each and every child!
Some of those categories include creativity; imagination; invention; problem-solving; social and economic development; language and communication; physical health and motor development.
It's crucial to expose children to these things at a young age so when they grow older, they already have basic life skills which help them to progress quicker.
To visit the museum, make a reservation on their website.
They are open on Wednesdays from 9am-4pm where you can walk in at any time; Thursdays from 9am-11am, 11:30am-1:30pm, 2pm-4pm, and 5pm-7pm; and then Fridays and Saturdays from 9am-11am, 11:30am-1:30pm, and 2pm-4pm.
However, check their website before you plan your visit to make sure that the times haven't changed.
Address: 1100 Main St, Stevens Point, WI 54481
8. UWSP Museum of Natural History
The goal of the UWSP Museum of Natural History is to facilitate resources for research; aid in the dissemination of ethnographic and scientific information; encourage the integration of Museum resources in UWSP student instruction and research; showcase the museum's collections in the form of exhibitions; and serve as a teaching and learning tool for the regional public community and school
When in Stevens Point, make sure to stop by this museum and perhaps learn something new!
You can either go on a tour (which costs $2 per person) or you participate in their programs and events.
Before planning your visit, make sure to check out their page to know exactly when and at what times the tours, programs, and events take place.
You can also give them a call at 715-346-2858.
Address: 900 Reserve St, Stevens Point, WI 54481
9. Putt-N-Play
Putt-N-Play is truly a place for the adventurous types!
This area is not only for children but for families of all ages.
Sounds activities include mining sluice; golf/soccer simulator; arcades; events and parties; indoor mini golf; outdoor laser tag; RC race track; bunny fun and more!
Like most towns in Wisconsin, Stevens Point is big on hospitality especially down at Putt-N-Play! Stop by for a day of awesome entertainment and great food.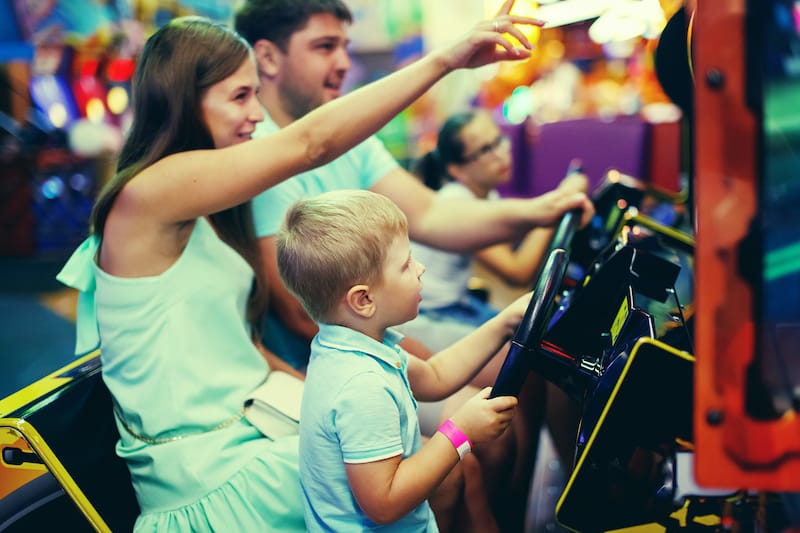 They are open from June to August Sundays from 1 PM to 8 PM, Wednesdays to Thursdays from 11 AM to 9 PM, and Fridays to Saturdays 11 AM to 10 PM.
From September to May, they are open Sundays from 1 PM to 7 PM, Wednesdays to Thursdays from 4 PM to 9 PM, Fridays from 4 PM to 10 PM, and finally, Saturdays from 11 AM to 10 PM.
When in Stevens Point, make sure to visit them as there is always something to do.
Address: 701 2nd St N, Stevens Point, WI 54481
10. Standing Rocks County Park & Winter Recreation Area
Standing Rocks Park is extremely popular for cross-country skiing. However please take into consideration that if you're planning on visiting, you should be at an intermediate or expert level.
Most of the trails have hills and long distances so it's extremely important to be well trained before visiting. They are open on weekdays from 11 AM to 4:30 PM and on weekends from 8:30 AM to 4:30 PM.
Some of the other activities you can take part in are downhill skiing, snowshoeing, mountain biking, and having access to the disc golf course.
If you're planning on staying longer you can rent the Standing Rocks Lodge which has a security deposit of $100 and it's $150 a day during the summer and $185 a day during the winter.
Address: 7695 Standing Rocks Rd, Stevens Point, WI 54481
11. Sunset Point Winery
What better way to relax than to enjoy a glass of wine?
Down by the Sunset Point Winery, locals and travelers alike can enjoy a calming environment where they can feel at ease and drink great wine.
All of their wines are made on-site and most of the wines actually are made out of locally-grown grapes along with other fruits which are also locally grown.
They have a very wide range of selections based on the consumers' palettes.
They have fruit blends along with dessert wines and also a touch of traditional whites and reds as well.
It's the perfect place to stop by to get a touch of history and class while either vacationing or de-stressing from a long day!
Sunset Point Winery is open Tuesday to Saturday from noon to 8pm and Sunday from noon to 4pm.
Address: 1201 Water St, Stevens Point, WI 54481
12. Stevens Point Farmers Market
The Stevens Point Farmers Market is a great representation of Stevens Point's history.
Locals have been selling their goods since 1847 until today! Today, you can support the local vendors by shopping at the farmers' market.
You're not only helping out the community but also helping out your body. It's important to have a healthy lifestyle and what better way to do so than to shop at farmers markets?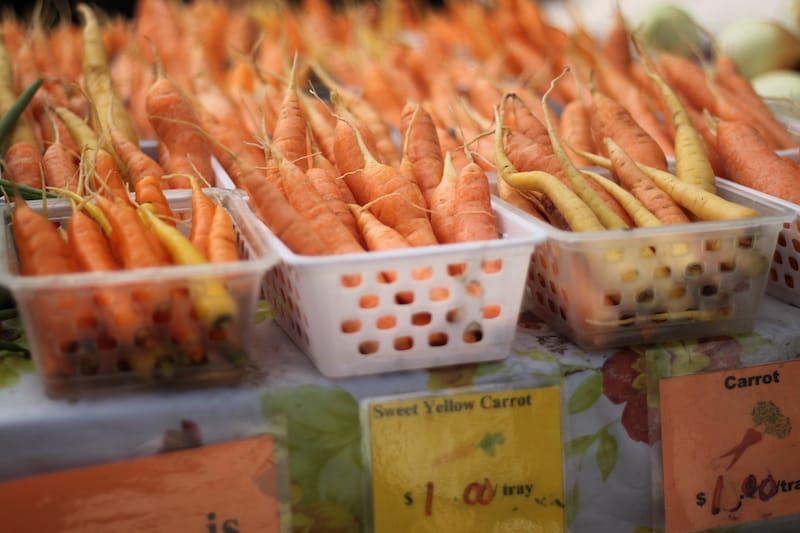 This way, one never has an excuse as the prices are cheaper and you're benefiting other people as well as yourself.
The market hours are from May to October, 6:30 AM to 5 PM.
For more information, you can visit their site and you can also email them (their email is available on their website).
Address: Second and, Main St, Stevens Point, WI 54481
13. SentryWorld Golf Course
There is truly no reason to visit Stevens Point if you're not going to stop by SentryWorld!
The place has an extremely welcoming atmosphere which drives people in like moths to a flame! Well, golf enthusiasts that is…
They have a golf course where you can choose to stay and play golf in but, most importantly and famously, SentryWorld is known for hosting THE most interesting, beautiful, and unique weddings.
Destination weddings are totally in and if you're planning on getting married anytime soon, take SentryWorld into consideration as its beautiful fields definitely catch the eye and create a fairytale-like feel!
When at SentryWorld, you can also go to PJ's and have some very delicious and very filling meals!
Make sure, however, that if you're planning your visit, you check their website and make all the reservations beforehand!
Address: 601 Michigan Ave N, Stevens Point, WI 54481
14. Schmeeckle Reserve
The Schmeeckle Reserve is doing its part in preserving wildlife as it educates and encourages both the youth and the elderly to become involved in maintaining, preserving, restoring, and re-creating what this planet has given to us.
It is open to the public and is a great place for gathering both for the community and for those who are not locals.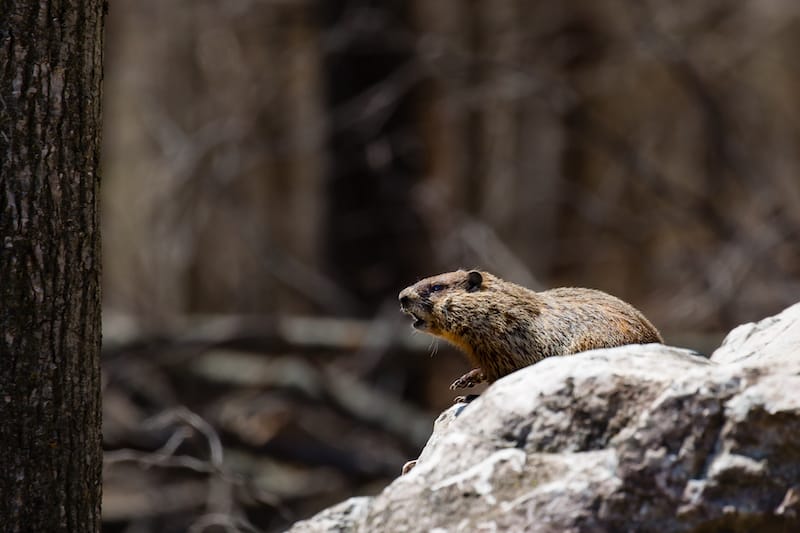 There are over 5 miles of boardwalks and trails and a 24-acre lake with a large diversity of habitats that support numerous wildlife species.
Make sure to check this place out if you're in Stevens Point!
Address: 2419 North Point Dr, Stevens Point, WI 54481
15. Gallery Q Artists Cooperative
Art helps us see the world through someone else's eyes.
Color schemes, patterns, designs- they all are part of a perspective. At the Gallery Q Artist Cooperative, you can shop and view different "perspectives," per se.
Art is constantly evolving and the classics will always remain the classics. However, it's important to recognize and value modern artists for who they are and what they do.
If you want to visit the gallery, hours are from Tuesday to Saturday from 10 AM to 5 PM and Sunday from 11 AM to 3 PM.
Address: 1108 Main St, Stevens Point, WI 54481
Where to Stay in Stevens Point
If you are looking for a place to stay in Stevens Point, the following hotels are fairly popular and rated highly!
Did we miss any of the best things to do in Stevens Point, Wisconsin on this guide?
Let us know your favorite places to visit in Stevens Point in the comments. Thanks!
More Wisconsin Travel Guides
Pin this Stevens Point Things to Do Guide