One of the greatest things about Minnesota is that you can explore each and every corner of the state and are constantly finding something new!
These are the best weekend getaways in Minnesota, including a variety of different places from state parks to cities within the state.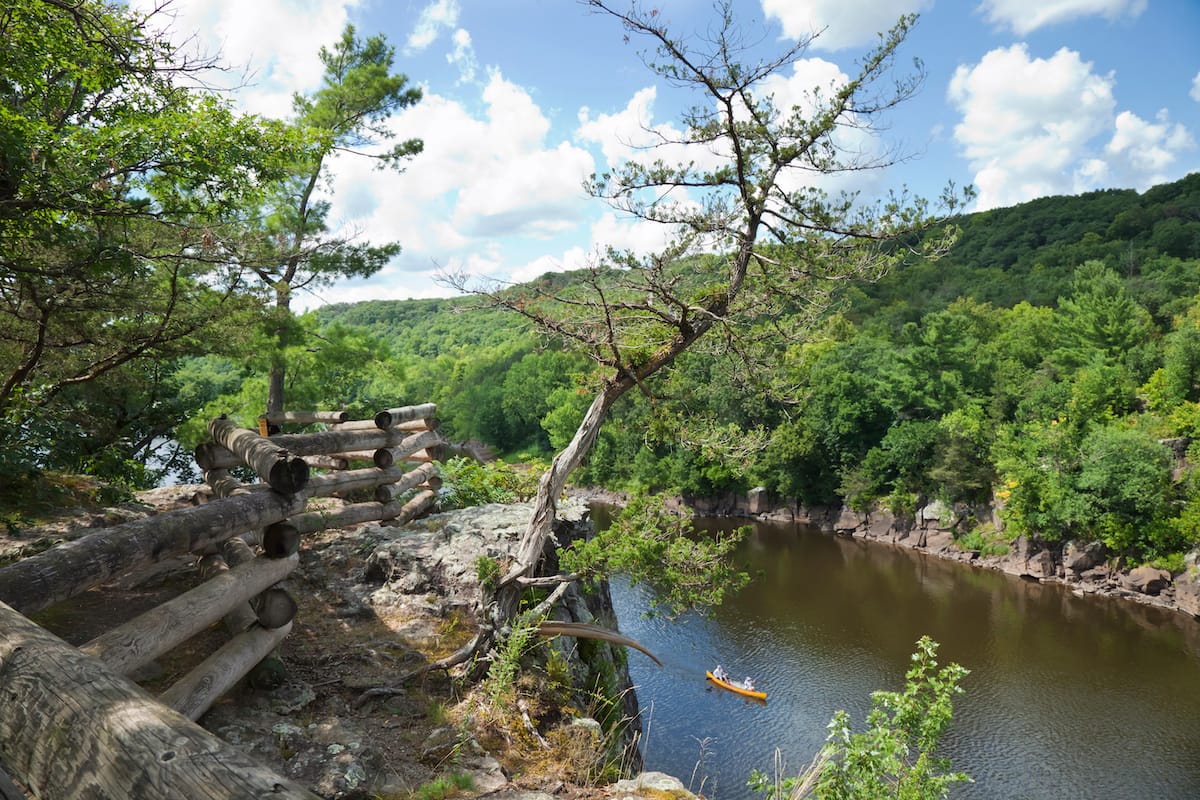 Did we miss any amazing Minnesota weekend getaways? Let us know your tips and suggestions in the comments. Thanks!
Best Weekend Getaways in Minnesota
Blue Mounds State Park
Are you into birdwatching? Or perhaps hiking and camping? If so, Blue Mounds State Park is the place for you!
When in Minnesota and you don't know where to go to unwind and relax in the great outdoors, take this spot into consideration. Known for its blue grosbeaks, birdwatchers like to come and enjoy their time in Blue Mounds State Park.
There are also a variety of different types of birds you can also explore. However, nothing is a true sight for sore eyes at Blue Mounds State Park more than the sea of prairie grasses and flowers that sway in the wind!
Along with being a great spot for relaxation, Blue Mounds State Park has its share of wildlife! The prairie has not only birds, but you may see bison herds as well.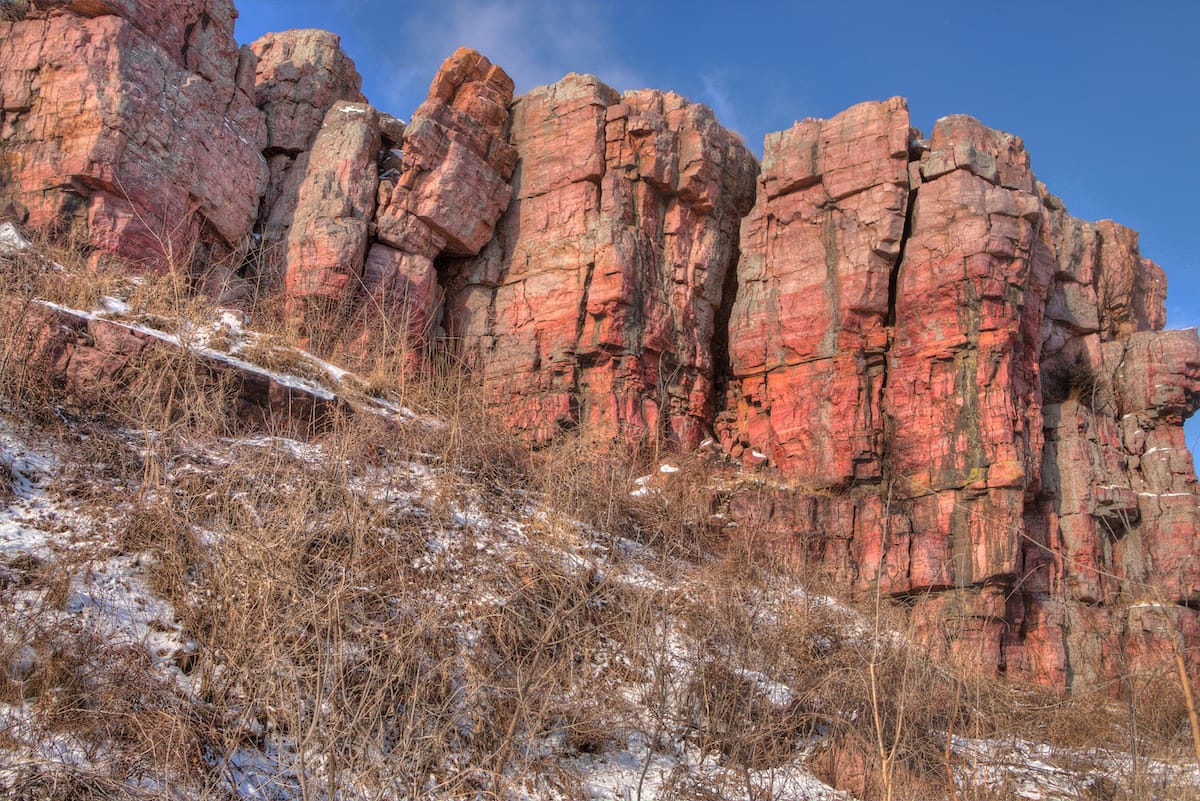 Humans are a part of nature, they should be in nature and feel as though they are truly a part of nature. Blue Mounds State Park is a step towards humanity going back to human nature!
When visiting the park, take into consideration that annual permits are $35, $7 daily, $26 for a second vehicle, and $12 for handicapped; however, camping fees are separate. You can also book 24 hours a day as it is available online.
Forestville / Mystery Cave State Park
With an exquisite view of nature, Forestville / Mystery Cave State Park will take you on an adventure of a lifetime with its many sites and wonders!
The place has miles of horseback riding trails and hiking trails as well and is located near one of the cutest small towns in Minnesota!
Whether you like to spend time with beautiful creatures and ride in the wind or spend some time hiking in nature, the choice is yours!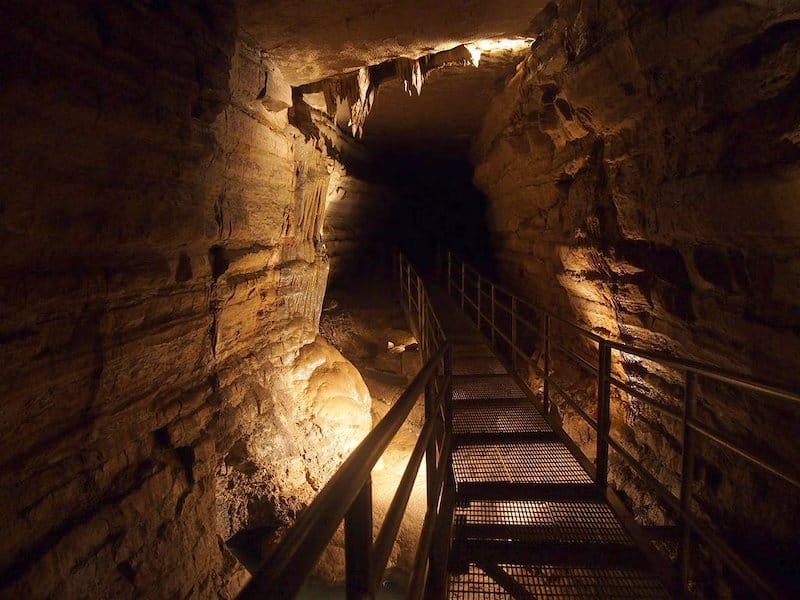 There are also various tours available in the summer on the weekends so stay up to date with the latest updates and tours with their prices if you want to visit.
Although there are many things to do there, the name is the name of Mystery Cave State Park for a reason. The caves are absolutely beautiful and are truly hidden gems of the United States!
The Grand View Lodge
If you want a day or weekend of relaxation, The Grand View Lodge is a great option! At the lodge, you can choose to simply stay and spend a few days unwinding or you can also indulge yourself in spa services!
With massages and time in a relaxed and tranquil environment, you can truly feel at ease after spending some time at The Grand View Lodge. You can also immerse yourself in the culture of fine dining when at the lodge.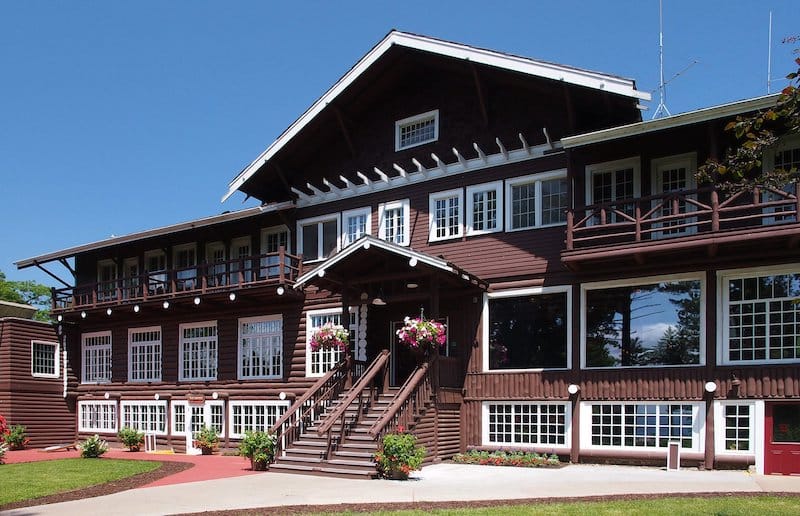 Eat great food and be at peace at The Grand View Lodge. They also have an activity calendar which you can follow up on if you're looking for a little bit more. You can also look into golf-related activities when at the lodge.
They offer lessons and memberships so you can either learn to play or if you already know, you are free to use the golf courses. Visit their page for more information on prices and if you want to buy packages, memberships, or lessons!
Lutsen Mountains
For lovers of sports and adrenaline, the Lutsen Mountains is the best place to spend the weekend in Minnesota!
You can turn your getaway into a vacation to remember if you take part in the various activities and purchase one of the many packages they have to offer.
In the winter, you can look forward to skiing and staying in a lodge where you can really feel like you're taking advantage of the wonderful season that is winter!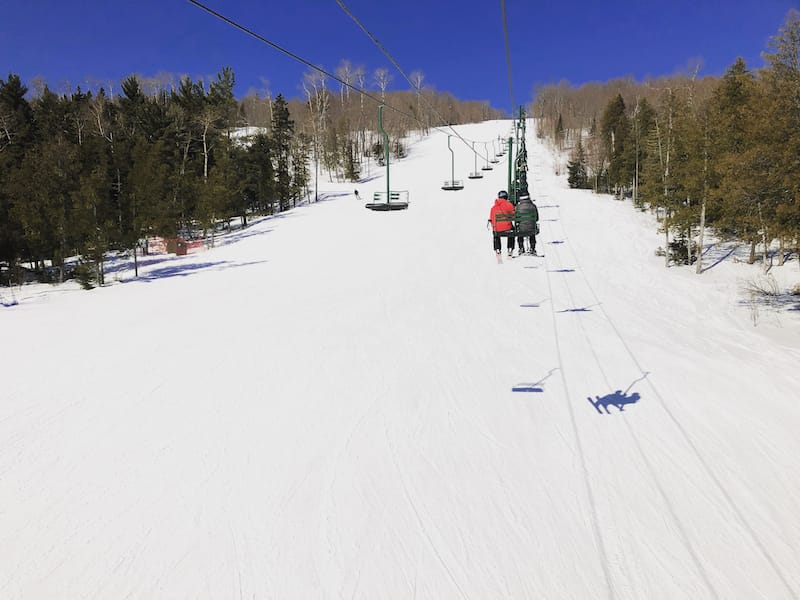 In the summer, you have the opportunity to engage in hiking on the trails of Lutsen and going on canoe tours. You can also look into their golf packages and play a little sport in the summer season.
For more information visit their site on package deals you can purchase.
Snake River Fur Post
Down at the Snake River Fur Post, you can spend an entire weekend learning about the global, economic, and cultural story of the fur trade.
You can discover the connections between the past and how it relates to our lives today.
At the Snake River Fur Post, there are many different methods, fun activities, and exercises which you can take part in to not only open your horizons and learn but also to spend time with family and have a better understanding of a part of the reason as to why we live the way we live today.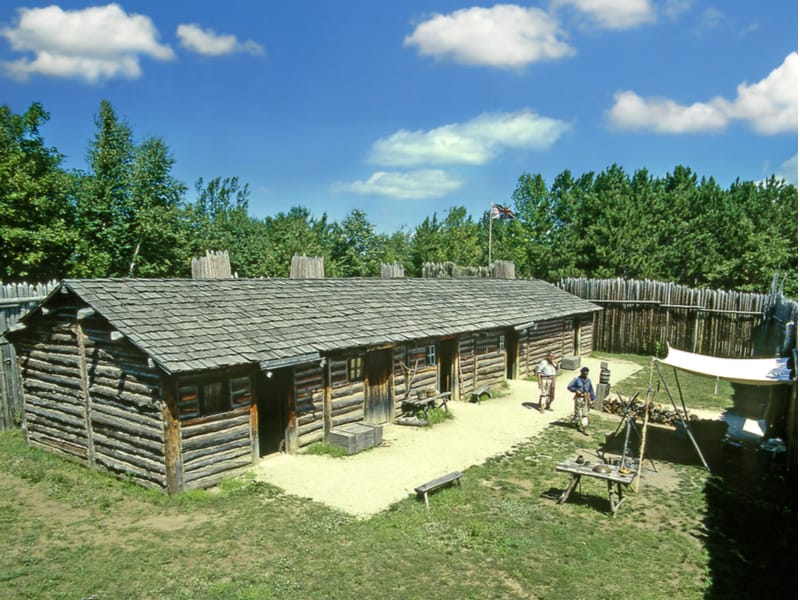 One of the places is the Visitor Center where you can learn about the archeology of the site along with the relationship between fur traders and the Ojibwe.
You can also go on the trails where you can enjoy scenic views and walk in the footprints of history! There are also experts there to speak about the stories of the fur post in 1804.
Taylors Falls
Taylor Falls is an amazing place to spend the weekend whether you're alone or with the family! With loads of activities and interesting pastime options, Taylors Falls truly caters to the needs of all!
Wild Mountain Taylors Falls is a great place for youngsters as well as adults who want to have some fun! We all love spending time with family and what better way to spend time with family than by doing something everyone loves; a water park is ideal!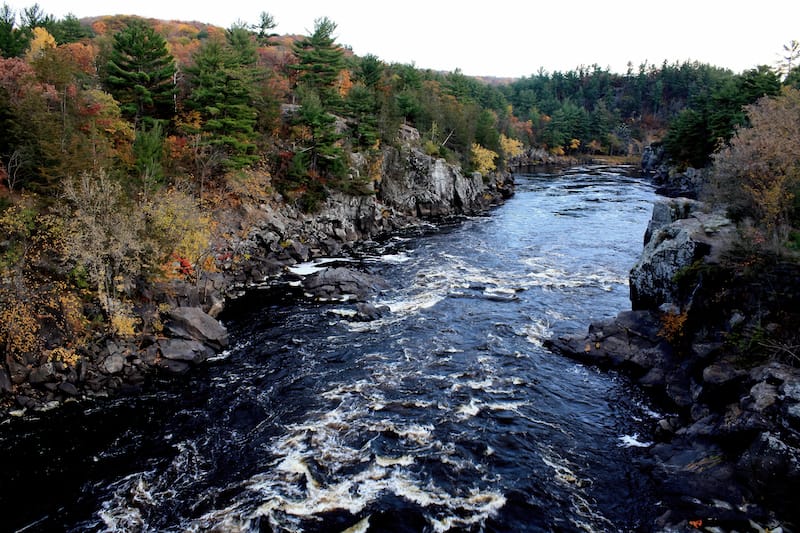 If you're looking for a more chill activity, you can go on the Taylors Falls scenic boat tour. On the tour, you'll have a lovely view of the nature of Taylors Falls while the captain gives you an overview.
They also offer a dinner cruise if that's something you would prefer. Another great thing Taylors Falls is known for is its mountain climbing excursions!
Children as young as seven can participate. It's a great way to maintain a healthy lifestyle as well as a great family pastime!
Minneapolis
Ah… Minneapolis. The city where the stars don't sleep and there's always something to do! There is really nothing like spending a weekend in Minneapolis!
With casinos everywhere, gambling is always big in Minneapolis but something is further sure: having fun in Minneapolis is NEVER a gamble!
As the nightlife is insanely active, there are always festivals and events taking place. Make sure to keep up with whatever is in town as a lot of big events take place in the city.
Minneapolis is an amazing place to spend the weekend for those looking to get away. It's also a city for those who are into the arts. With Broadway shows, world-class museums, and inspiring art fairs, Minneapolis won't cease to amaze you and your creative inner-self.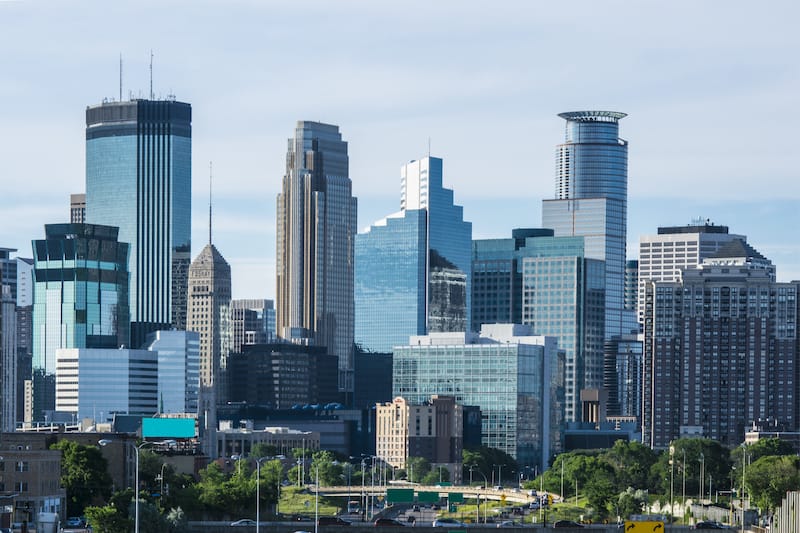 In Minneapolis, you can take a vacation, but always remember that your health doesn't have to! With many healthy restaurants and vegan restaurants, the city always gives its visitors, along with its locals, many great options!
Besides eating right, it's also important to remain active. If you choose to visit Minneapolis in the winter season, you're in for a treat as you can go country skiing or snowshoe at the Minnesota Landscape Arboretum.
If you're looking to escape the city, there are plenty of weekend trips from Minneapolis to consider!
The Lost 40
Truly an enhancing place, The Lost 40 is almost like a fairytale with its beautiful pine forest that captivates everyone who visits.
The reason why this forest remains intact is because of a mapping error. The red and white lines on the map were identified as a body of water and thus, logging companies overlooked this area.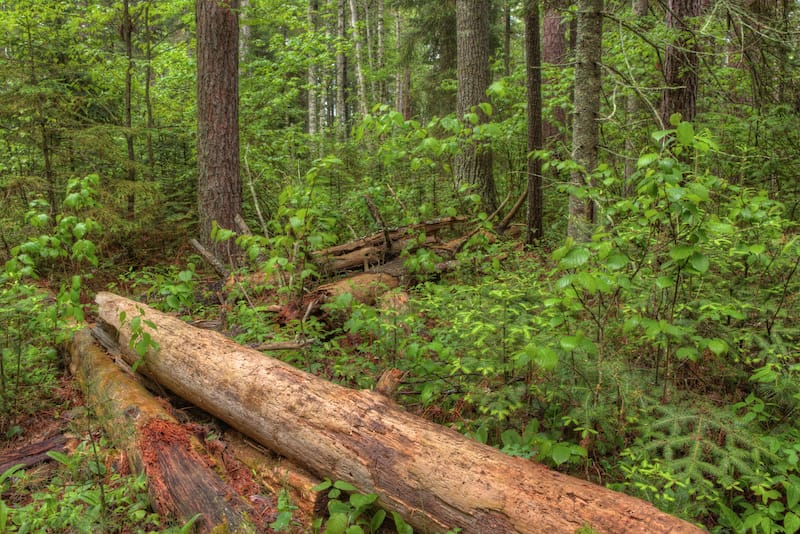 Once they realized their mistake in 1960, the area became known as "The Lost 40." Now, efforts to maintain The Lost 40 are major!
If you want to see the forest, you can go on a trail that goes through the site which is within the Chippewa National Forest.
For an unforgettable encounter with mother nature, visit The Lost 40 and spend some time with pine trees.
Munsinger & Clemens Gardens (St. Cloud)
Zeno of Elea once said: "The goal of life is living in agreement with nature." And truly, what is humanity without the wonder of nature? True peace and tranquility come when man feels as though he is one with the earth.
At Munsinger & Clemens Gardens, that's exactly how they aim for their visitors to feel. The gardens are two adjacent gardens on the banks of the Mississippi River.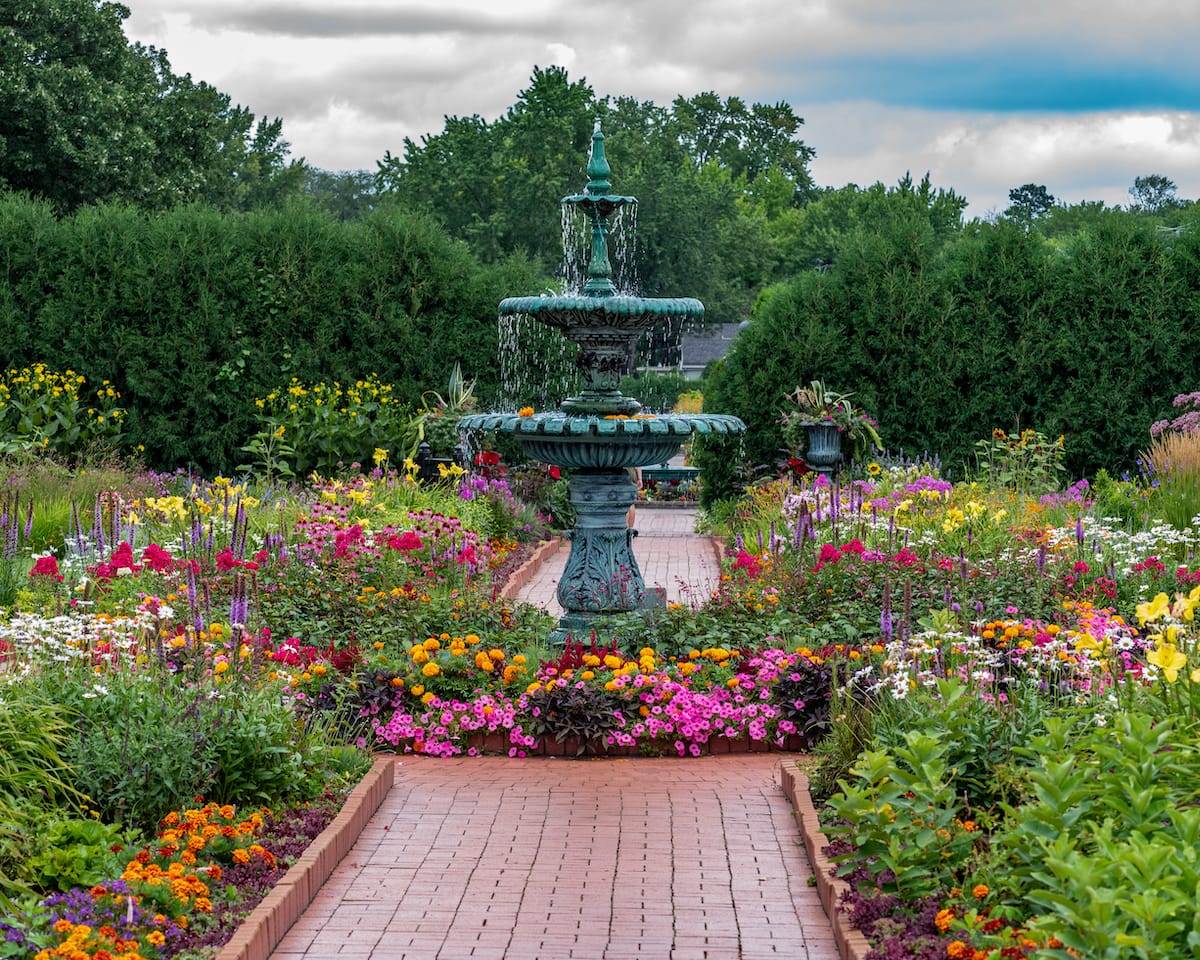 The Munsinger Gardens goes back to the 30s while the Clemens Gardens was developed in the 90s. Today, they complete each other! With a European feel to it, Munsinger & Celems Gardens in St. Cloud is the perfect place to destress.
They are open every day from Spring to Fall from 7:00am-10:00pm. During those seasons, all are welcome to enjoy!
Voyageurs National Park
With forests, wetlands, rock ridges, cliffs, streams, and lakes, Voyageurs National Park is the perfect place for those who are up for an adventure and want to destress by doing their favorite outdoor activities.
There are countless things to do and endless possibilities given the terrain and overall atmosphere of the place! Whether you're more of an ice, water, or land person, there's always something available for everyone.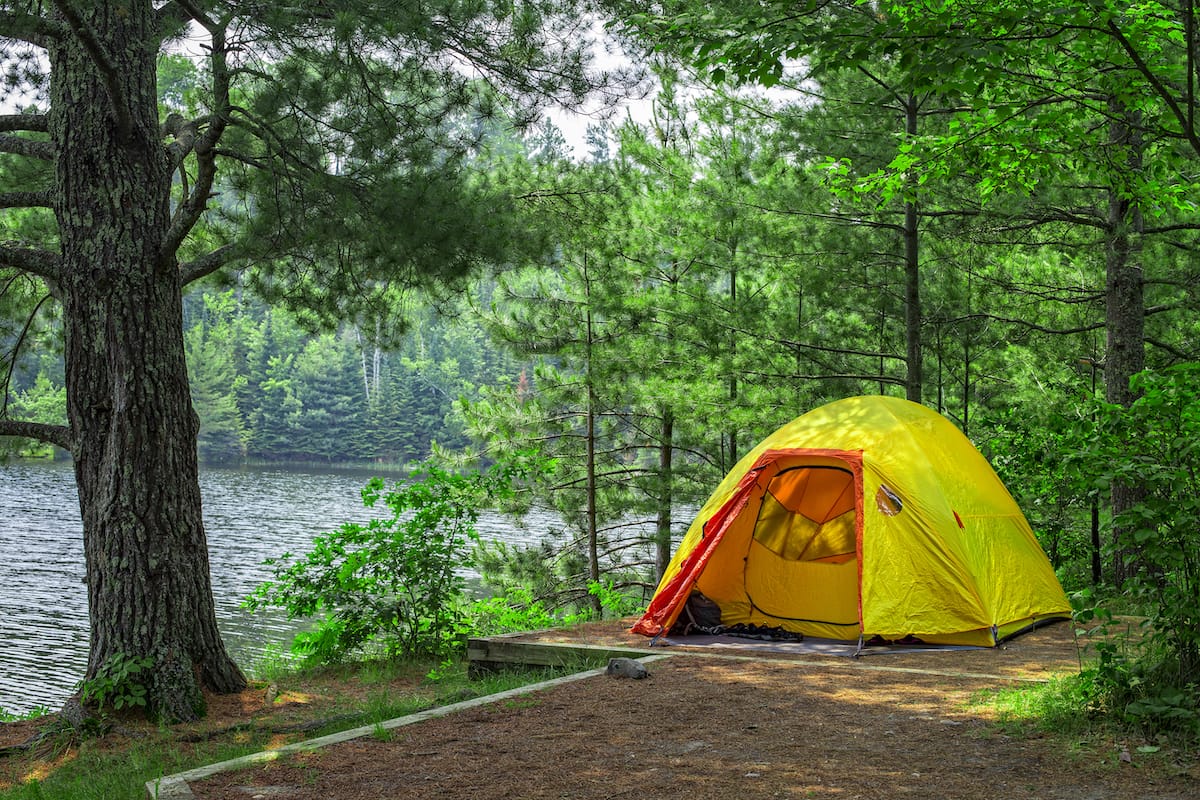 You may also camp if you choose to but please keep in mind that all Frontcountry and Backcountry campsites require a permit, are water-based, and can only be accessed by boat.
All things considered, take the necessary precautions and prepare yourself before going. Other than that, Voyageurs National Park, one of the US' least visited national parks, is an amazing place to spend a weekend at!
Jeffers Petroglyphs
One of the most amazing historical sites in the world, the Jeffers Petroglyphs beautifully depict the ancient minds of those who are known today as Native Americans.
With over 5,000 years of history, these sacred rock carvings are the remnants of the history of North America. Today, you can visit the place and see the history for yourself!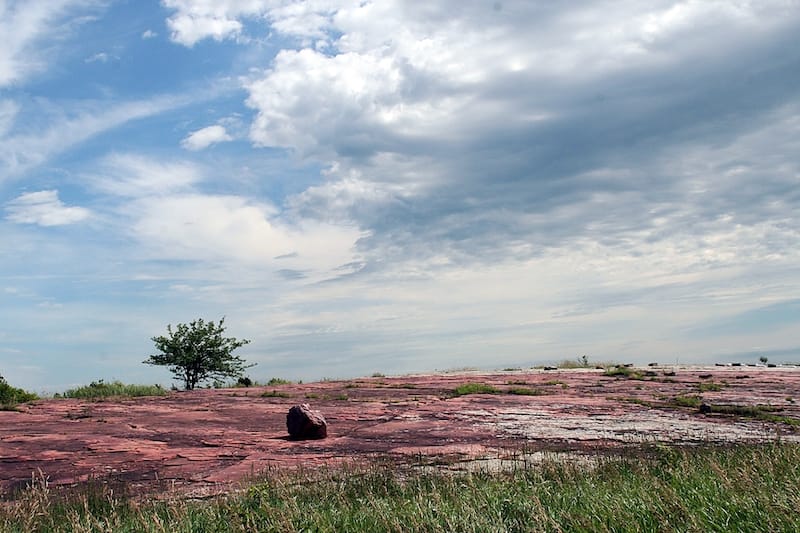 First, you can begin at the Visitor Center where you can learn about Native Americans and their culture along with prairie ecology.
Then, you can tour the petroglyphs and learn about the history of them and the surrounding prairie. Also, there is also a trail where you can explore over 250 species of grasses, lichens, and wildflowers.
For those who are history enthusiasts, they can come and explore and it's also a great opportunity for children to learn new things and immerse themselves in the culture of their country.
Rochester
Rochester is a very modern city with small hints of the past along with bits and pieces of nature which make it both intriguing and one-of-a-kind.
The Meadow Brook Hall is notorious for its old-timey look. This Tudor mansion was the property of the automobile pioneer, James Francis Dodge.
Today, Meadow Brook Hall, located in Rochester, Minnesota is the fourth-largest historic museum in the United States. Another great place to stop by when visiting Rochester would be Rochester Play.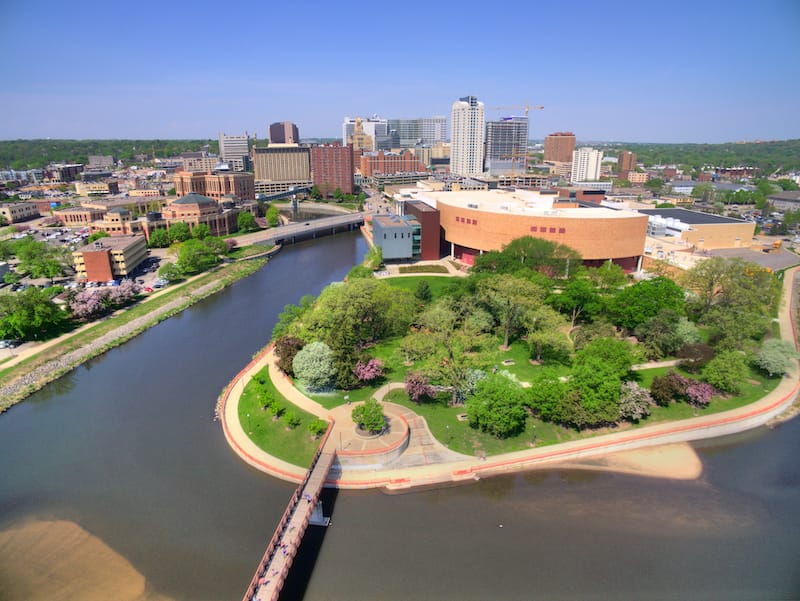 The Rochester Play is for those who are traveling with children and want them to have some fun of their own! The Rochester Play is a safe and clean space where kids can have fun and enjoy a nutritious meal as well.
Please take into account that the children must be supervised by an adult. However, a place strictly for adults: the Rochester Mills Beer Company!
The company has been in business since 1998 and continues to expand every single day. It's a great place to just hang out and have a handcrafted lager or ale. When in Rochester, make sure to check these places out!
Did we miss any of the best weekend getaways in Minnesota? Let us know your top Minnesota weekend getaways in the comments. Thanks!
More Minnesota Travel Guides
Pin this Minnesota Weekend Getaways Guide