Aarhus, Denmark is known for its position as Denmark's vibrant second city. This is a guide to fun (and historical!) things to do in Aarhus.
If you have any suggestions for what to do in Aarhus, please leave them in the comments for other travelers.
If you're looking to save a few bucks in Aarhus, we highly recommend purchasing the Aarhus Card for major discounts at top sights in Aarhus.
Alternatively, you can get a really great taste of the city by taking a customized tour with a local guide. We recommend this to those wanting more info or with a short time in the city!
This guest post was written by fellow travel blogger and Denmark extraordinaire, Lesley at Freedom56travel.
Best Things to do in Aarhus
Do you know all the great things to do in Aarhus, Denmark?
When it comes to visiting Denmark, Copenhagen usually gets all the love.
After all, as Denmark's capital, it's a pretty spectacular destination and famous around the world for its great small-city vibe, laid-back culture, and of course, the famous Tivoli Gardens.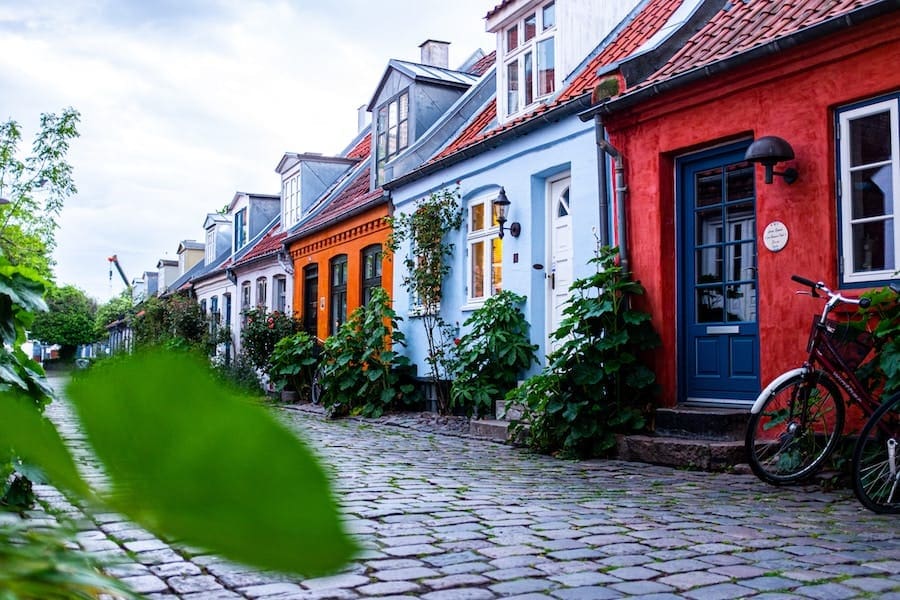 However, just 3 hours away is Denmark's second-largest city, offering a great alternative to the capital.
Centrally located on the east coast of the Jutland peninsula, Aarhus is a great pick for travelers interested in exploring more of what Denmark has to offer!
Jam-packed with interesting and fun things to do and see, Aarhus should be at the top of your travel adventure list!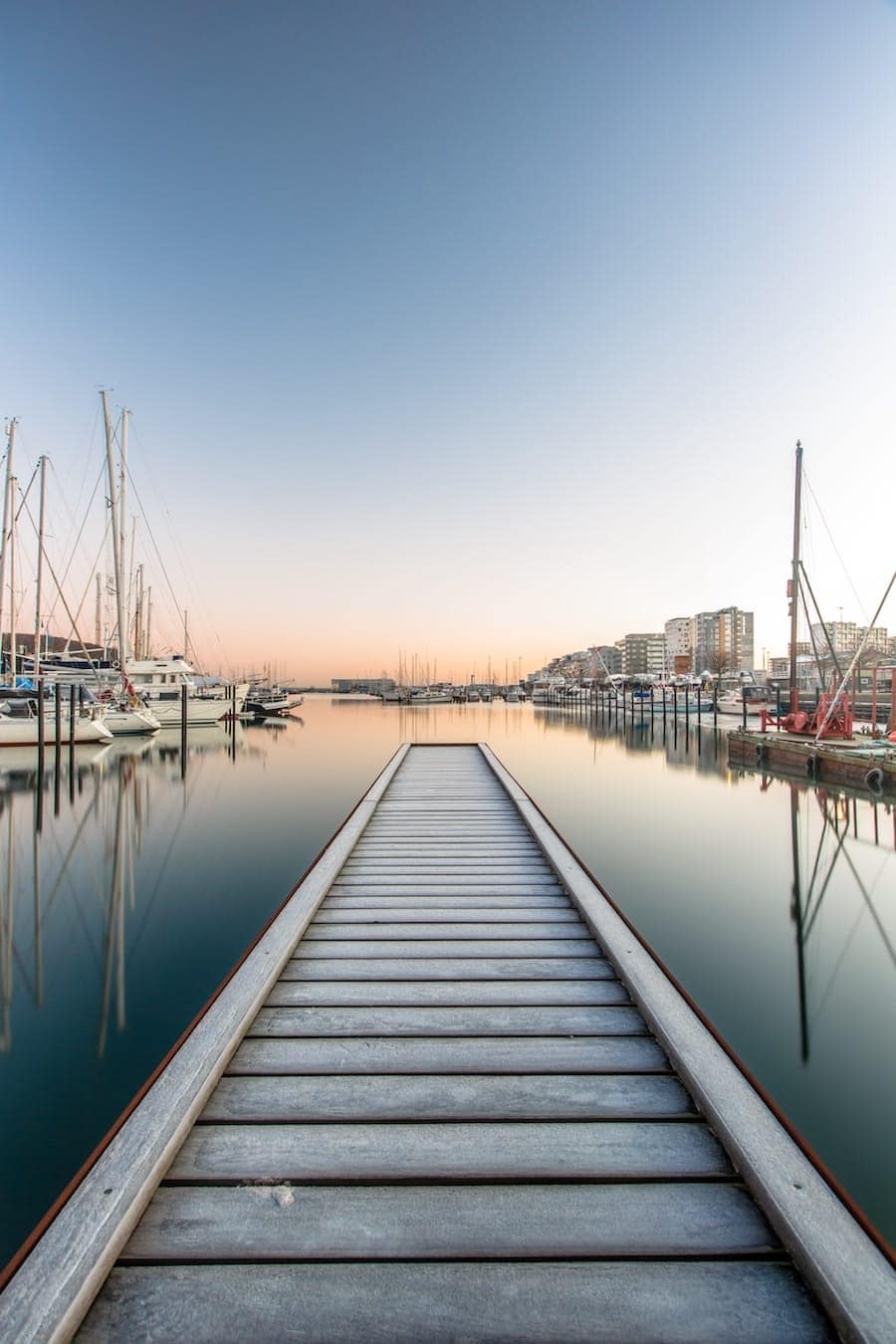 Den Gamle By Aarhus
This stop should definitely be on the top of your list when thinking about things to do in Aarhus! Walking or cycling to Den Gamle By is easy from anywhere in Aarhus.
Den Gamle By is a national open-air museum of history and culture in Denmark, with over 75 historic buildings relocated from all over the country.
There are exhibits of what a typical Danish life was like in different eras of history, ranging from the 1700s to the 1970s.
I really loved the Copenhagen Mintmaster's mansion, from 1683. Beautifully restored, it has a magnificent avian ceiling and the rooms were bright and sunny.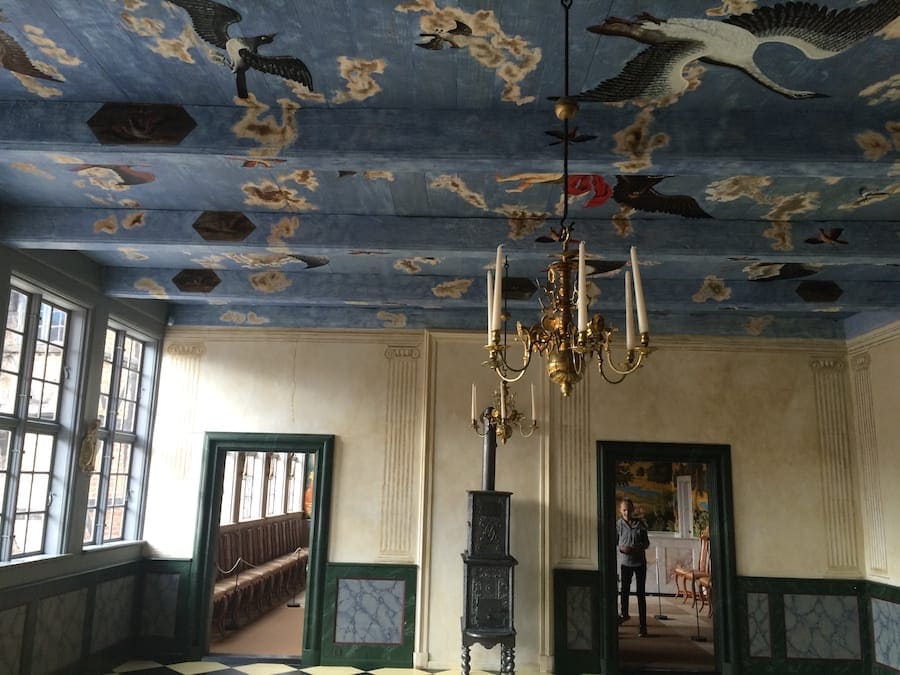 You'll see a variety of people dressed in period fashions going about their everyday business at Den Gamle By.
I saw young girls playing a game with a knitted ball, a shoemaker at work, and I also met and chatted with the vicar's widow at the Almshouse.
I learned a lot about the poor widow Anderson and the travails she suffered after her husband passed.
One of the most curious exhibits at Den Gamle By Aarhus is the 1970s apartments. The 1970s were a time of huge cultural change in Denmark with young people joining communes and women beginning to assert their rights.
As a resident of Denmark during the early part of this decade (as a child), I was really struck by seeing so many familiar things, from furniture to clothing to food products displayed.
Everyone at Den Gamle By (and everyone I met in Aarhus) speaks perfect English.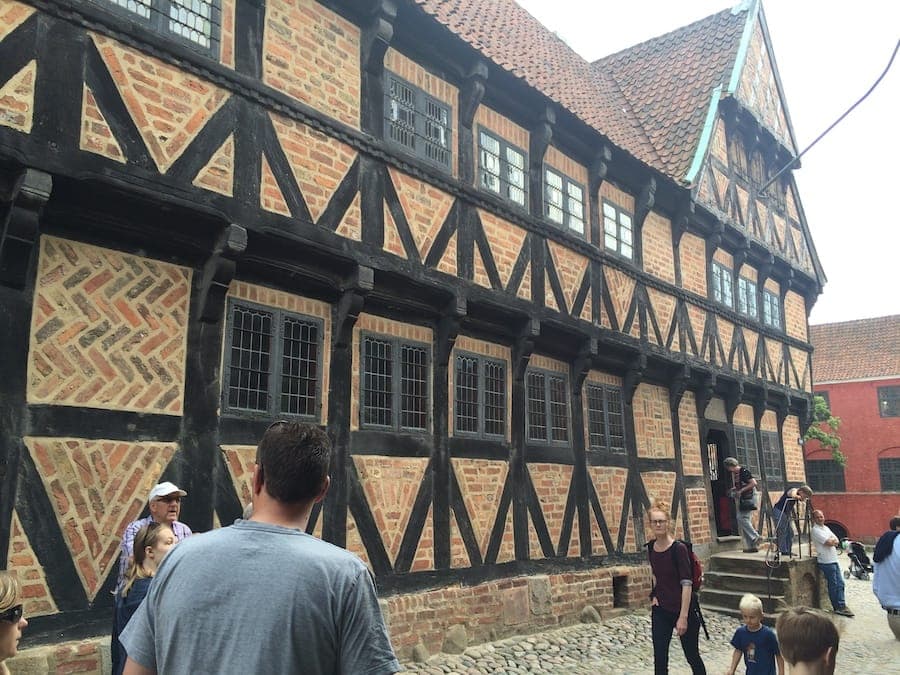 Shopping in Aarhus
The best shopping in Aarhus is on Strøget, a pedestrian and cycle-only street. While less than a kilometer long, Strøget has everything you might want and lots of things you never expected!
Brand-name shops compete with cute local stores for cutting-edge clothing and shoes, cosmetics, the best luggage as well as great places to stop for a bite to eat or a drink.
Stretching from the railway station to the cathedral, Strøget is the heart of shopping in Aarhus.
Beautifully lit at night and bustling with Danes and visitors alike, it's a great place to spend a few Kroner and do some people-watching.
aRos Aarhus Museum of Art
Not to be missed, this museum has the largest art collection in Denmark outside of Copenhagen. With a distinctive building crowned by Your Rainbow Panorama, aRos is easy to spot in Aarhus.
Your Rainbow Panorama, created by Danish-Icelandic artist Olafur Eliasson is a circular, 150 meters long, and three-meter-wide circular walkway in glass encompassing all colors of the spectrum.
Your Rainbow Panorama is situated above the roof of the museum and is visible from a large distance away.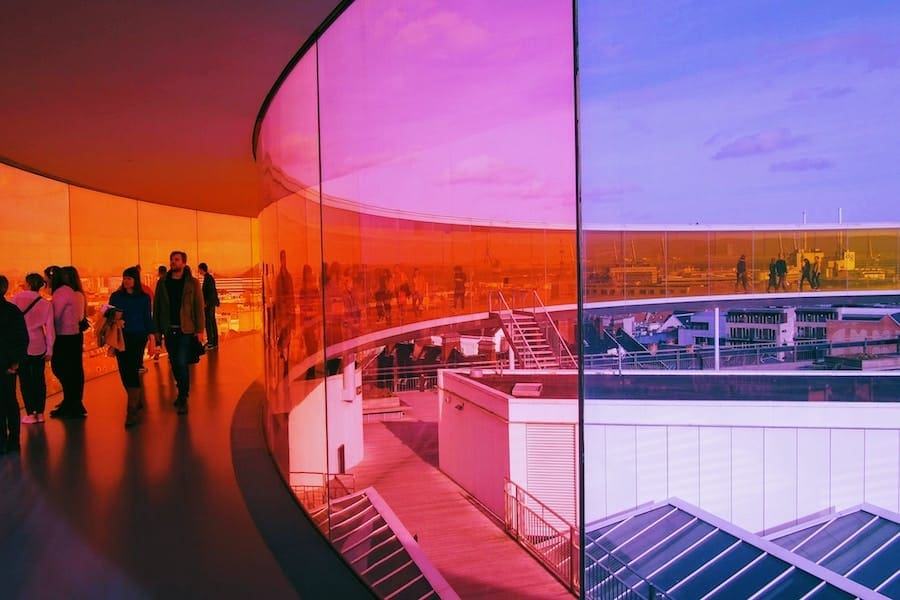 Walking through the panorama offers a fantastic view of Aarhus from all directions through the lens of color.
I found the experience a bit surreal as there doesn't seem to be much between the outside view and the inside, except the changing colors of the panorama. I highly recommend it.
While aRos Aarhus Museum of Art has plenty of noteworthy Danish art spanning 300 years housed in 20,700 square meters over 10 stories, it was the modern art that really caught my eye.
Ron Mueck's Boy is what aRos is arguably most famous for.
A gargantuan 4.5 meters tall and over 500 kilograms, this crouching boy is remarkably lifelike. No detail escaped the artist's notice from the hair in Boy's eyebrows to the details of his toenails.
If you saw a photograph of Boy without context for size, you would not realize how huge he is!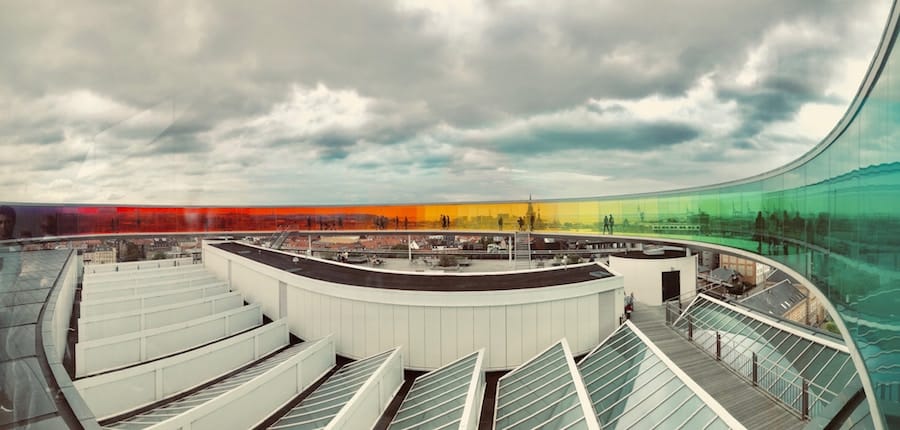 The artist has stated that the crouching posture of Boy was inspired by the Australian aborigines, vigilantly scanning the plains for game.
Moesgaard Museum Aarhus
Located an easy 20-minute drive or 40-minute cycle from central Aarhus is this excellent pre-history museum.
Housed in an architecturally stunning building, your first glimpse will be of the museum seeming to emerge from the ground.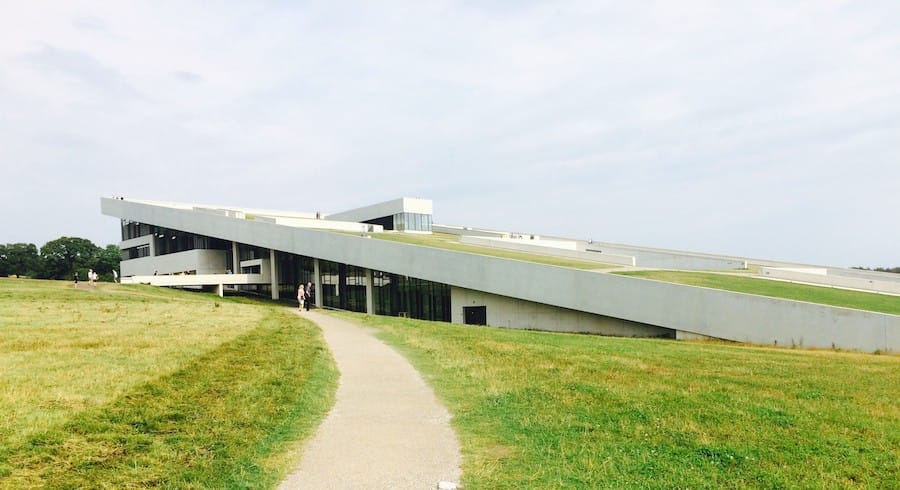 The pre-history exhibitions at Moesgaard offer a tour of the evolution of Man from the Stone Age to the Bronze Age through to the Viking Age. The exhibits are very comprehensive, easily accessible, and super interesting.
An infamous inhabitant of Moesgaard Museum Aarhus is the Grauballe Man. Discovered by a farmer near Aarhus in 1952, this perfectly preserved "bog body" is from the Iron Age of Denmark.
From the distinctive facial features, hair and beard stubble to muscle, bones, and internal organs, you will be astonished by the preservation of this ancient man.
The Grauballe Man suffered a violent death before he was placed in his peat bog grave.
One of Moesgaard's exhibitions that I really enjoyed was the Evolution stairs.
On the way down the stairs to the pre-history exhibitions, you'll meet your pre-historic family of seven different human species.
From the 3.2 million-year-old Lucy to the stone-age Koelbjerg Woman, I found these life-size sculptures oddly compelling.
All of the sculptures were created from the most recent bone findings all over the world so are completely accurate in terms of size and detail.
It was a bit eerie to look at my pre-historic ancestors face to face!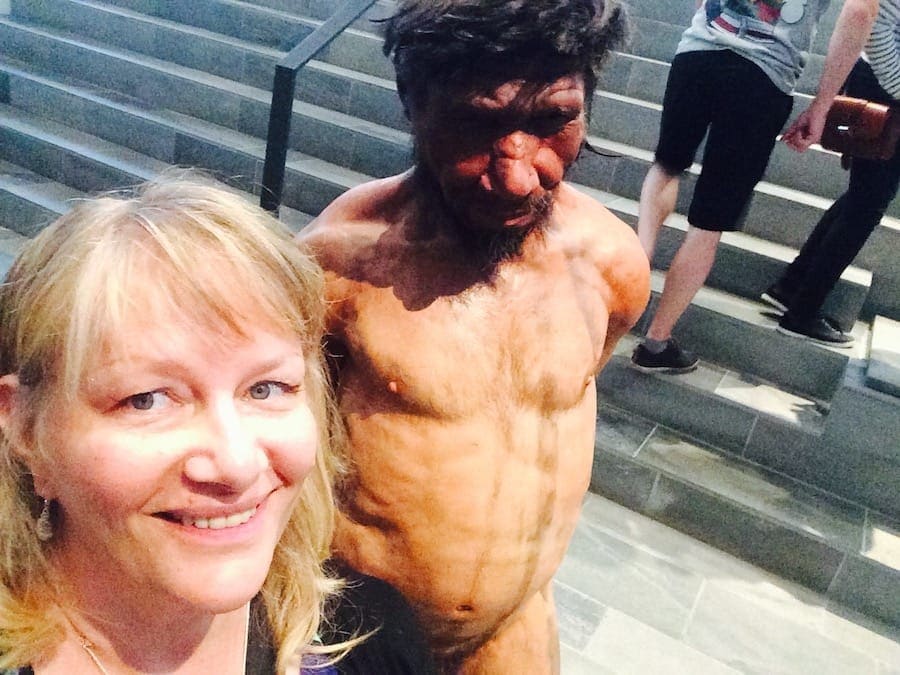 Day Trips from Aarhus – Visit Ribe
We took a day trip from Aarhus to visit Ribe in the southwest of Jutland.
Ribe is the oldest town in Denmark having been established in the 8th century! It really is one of the best places to visit in Denmark!
Ribe is a fascinating little town, full of crooked, half-timbered medieval buildings. It was easy to imagine Ribe as the important trading center it once was, full of trades and craftspeople, farmers, and locals.
What really fascinated me about Ribe was the cathedral.
Ribe Cathedral was begun as a Romanesque structure but before it was fully completed, the move to Gothic architecture was underway and part of the cathedral is reflective of this change.
The side aisles and other parts of the cathedral interior are clearly Romanesque in character, but the exterior windows and spire are clearly Gothic. Very interesting!
The views from the top of the bell tower were beautiful.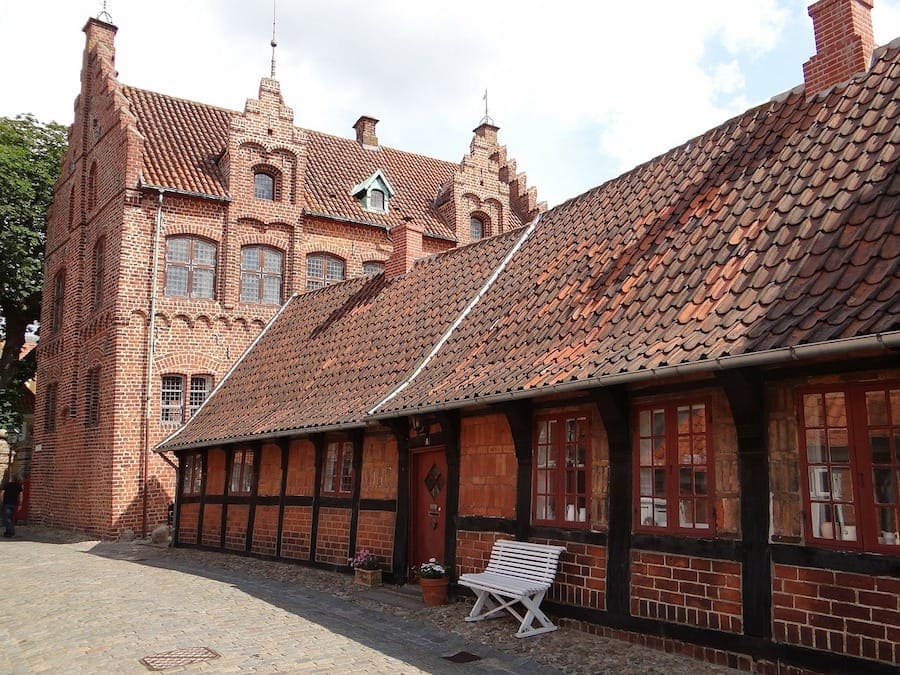 Beaches in Aarhus
Beaches may not be the first thing you think about when planning what to do in Aarhus but you should! Aarhus has several great beaches to recommend it although fair warning: the waters of the North Sea can be cold!
Most of the great beaches in Aarhus are best visited by bicycle. The streets in Aarhus have dedicated bike lanes and you'll find yourself feeling like a local if you cycle to the beach too.
Den Permanente Beach is a beautiful and sandy beach at the edge of the Riis forest. This is the most popular summer beach and can be quite crowded with people playing volleyball and other games.
The beach is staffed with lifeguards in the summer and there are public toilets, changing rooms, and places to buy food.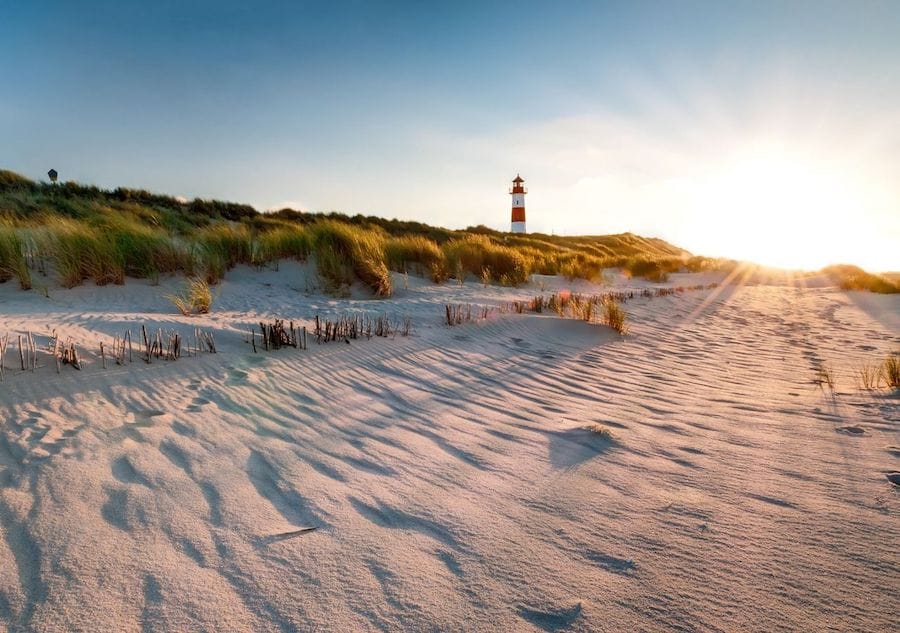 Ballehage Beach is on the edge of Marselisborg forest and is a beautiful sandy beach. It's popular with families and has public changing rooms and other conveniences.
Bellevue Beach is on the outskirts of the city. It has been awarded the Blue Flag for its high water quality, facilities, and safety focus. Bellevue Beach has a jetty that stretches quite far from the beach itself out into the water.
Bellevue beach is the best beach in Aarhus for accessibility for strollers and wheelchairs. The sand at Bellevue Beach is viewed as the cleanest and finest in Aarhus.
Hang-gliding is popular at Åkrogen Beach, as are beach volleyball and other beach games, and tide pool exploration.
All of the beaches in Aarhus are clothing-optional.
Where to Eat in Aarhus
Danish cuisine is changing and the traditional Smørrebrød of open-faced sandwiches piled high with fish, meat, and other delicacies are now often viewed as old-fashioned and boring.
Blame Noma and all the other cutting-edge restaurants in Copenhagen that inspired lovers of new Nordic cuisine to create delicious new tastes that challenge the traditional Danish fare.
There are some great restaurants in Aarhus offering tasty Danish food on the leading edge. Don't worry – if you love traditional food too, there are still plenty of places for that in Aarhus!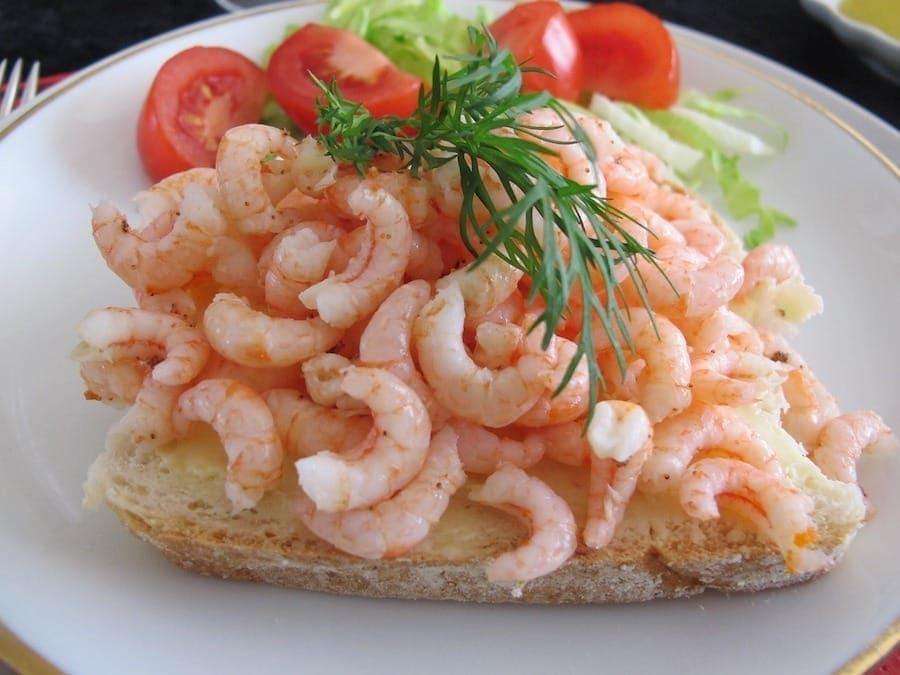 We loved eating at Langhoff & Juul on Guldsmedgade. We tried both breakfast and dinner and always left satisfied and full, and usually with leftovers for another meal.
With all organic food with lovely rustic décor, you'll also enjoy the extensive wine list.
The Juliette Café & Brasserie on Jaegergaardsgade is a great choice for where to eat in Aarhus if you're looking for French/European-inspired fare.
Where to Stay in Aarhus
We arranged a home exchange for our stay in Aarhus. It was great to live in a traditional Danish flat and experience more of what life is like for locals.
Friends that have spent time in Aarhus have enjoyed staying at Scandic Mayor Hotel, close to the old town, and the Radisson Blu Scandinavia Hotel. Both are centrally located, comfortable, and very well-reviewed.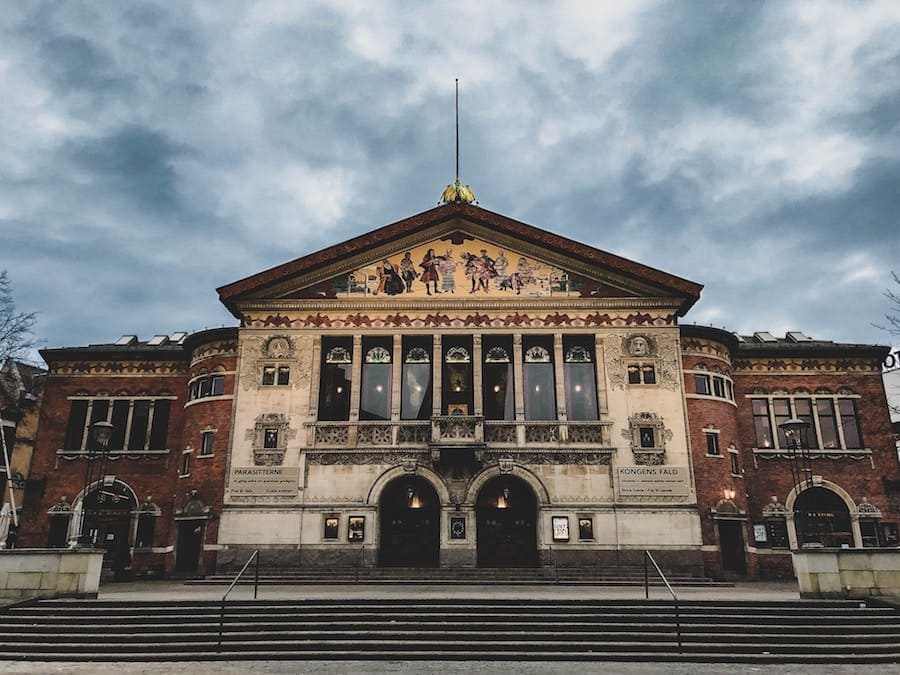 Bio:
Lesley is a travel enthusiast, avid motorcyclist, and aspiring retiree! She has traveled extensively while working 9-5 and is looking forward to making traveling her full-time job.
With Vancouver as her home base, Lesley shares in-depth travel tips geared to mid-life travelers at her blog https://freedom56travel.com. Follow her there or on Twitter @freedom56travel, Pinterest @freedom56travel, and Facebook @freedom56travel.
More Denmark Travel Guides