Scandinavia is a very unrepresented region in the United States and even within neighboring Canada, in my opinion. Nearly 1.5 million from Norway and Sweden immigrated to the United States in the late 1800s and early 1900s and many Americans today can proudly claim their Scandinavian heritage. But, I don't completely feel like Scandinavian culture has made a profound impact on American and Canadian society like other cultures has. At least in a known and direct manner. Italians have their food, Irish have their bars, the French have their wines and beers, etc…
But, if you look really hard, Scandinavia is actually represented in the US and Canada. And I'm not just talking about IKEA or Volvo. Scandinavian fashion, design, and food can be found in several areas of North America. Here are ten places where you can find a little piece of Scandinavia within the US and Canada:
1. The Sweden Shop
Chicago, Illinois
Website  Twitter
I stumbled upon The Sweden Shop a few years back when I was walking around Andersonville/North Park in Chicago. After going inside with my friend, Amber, we discovered that they did not only have Swedish products, but they sold products from all over Scandinavia. I even scored some of that delicious Norwegian chocolate there.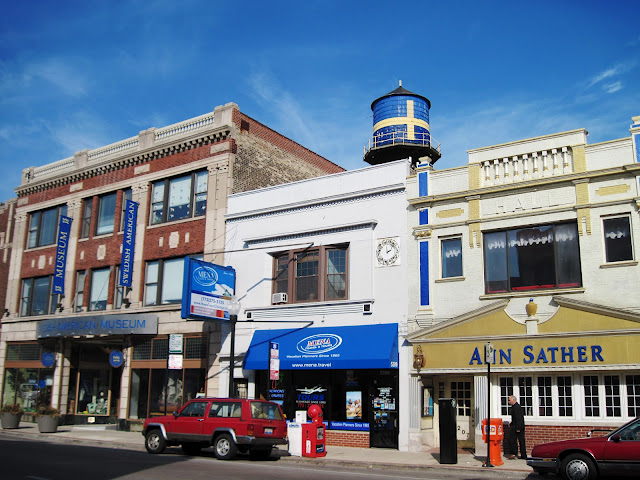 Even better, this shop was in a very, very Swedish area of Chicago. There is a Swedish American Museum, Swedish bakeries, Swedish restaurants, Swedish hospital, and several Swedish festivals throughout the year.
2. Jungle Jim's International Market
Cincinnati, Ohio
Website  Facebook
Okay so technically Jungle Jim's is in Fairfield, Ohio… a suburb north of Cincinnati, but it was one of my top 5 places in Southwest Ohio when I lived there. Yes… Jungle Jim's even beat out many bars. This international market is HUGE. You can easily get lost in the place if you're a new visitor. And while they don't have a huge area dedicated to Scandinavia, they do have an area that has several treats from that part of the world. And again, I was able to get Norwegian chocolate there, so I deem their selection a success in my book.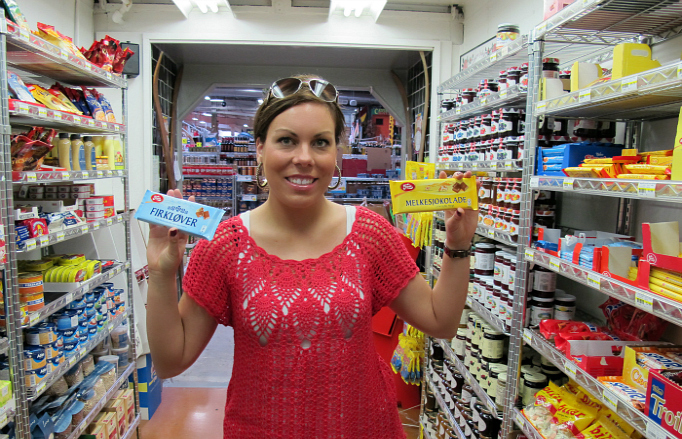 3. The Bachelor Farmer
Minneapolis, Minnesota
Website  Facebook
It would be kind of remiss of me to talk about anything Scandinavia without mentioning something in Minnesota or Wisconsin, right? Well, The Bachelor Farmer just opened recently in 2011 and is one of the main reasons I'm dying to get back to Minneapolis in the near future. Not only did this place just recently open, it opened to rave reviews as Bon Appétit Magazine named it one of the Top 50 Best New Restaurants of 2012.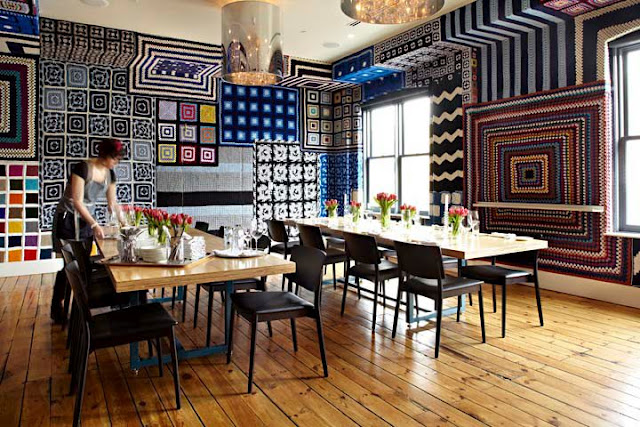 The Bachelor Farmer is a restaurant that specializes in modernized Scandinavian cuisine. While I am not a fan of the traditional Scandinavian and Nordic cuisine, I believe I would love it with a newer and edgier twist to it. And the chefs at The Bachelor Farmer don't mess around with educating themselves on Scandinavian lifestyle and culture… they just recently traveled through Denmark and Sweden to gain additional insight, and eat lots and lots of food. I wish every restaurant in America would treat their jobs with such passion and zest for learning, enhancing, and perfecting the product that is already there.
And they grow their own produce on the roof of the restaurant on a farm they maintain up there. Enough said.
 4. Norge, Virginia
an unincorporated community near Williamsburg, Virginia
Norge means Norway in Norwegian. Most people don't know that unless they have some type of ties with the country or language. I sure didn't. The village of Norge sat close to where I'm from all these years and I had no idea how Norwegian it was until one day I mentioned it to a Norwegian one day out of the blue. I decided a trip would be necessary next time I was in Virginia.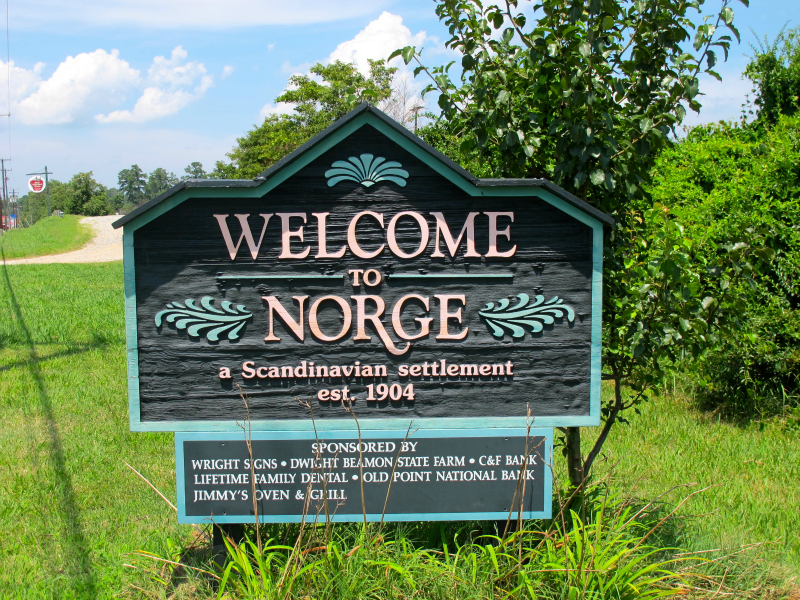 So I went. It is small… I mean really small. With the exception of a Farm Fresh, there is not much there. But the locals are friendly and extremely interested in their ancestry. And the names of many roads, the village church, and shopping plazas pay respect to their roots. I found it really interesting that the Norwegians (and other Scandinavians) that settled this area did so from Minnesota, not Scandinavia, as they were looking for a milder climate. As I began to sweat in the 100F degree heat the day I visited, I believed that the people that settled the area got more than what they bargained for. But nevertheless, it was nice to see a little piece of Scandinavia in my local area as I didn't realize such existed for so long.
5. Solvang, California
Santa Ynez Valley in California
I really couldn't let Norge, Virginia take the spotlight off of one of North America's most renowned Scandinavian villages, now could I? With over one million visitors annually, Solvang is basically Denmark, USA. The city, founded in 1911, was discovered and settled in by Danes who were fleeing the Midwestern winter.
Solvang boasts Danish food, beer, and even a replica of the famed Little Mermaid statue from Copenhagen…among many other tributes to the motherland.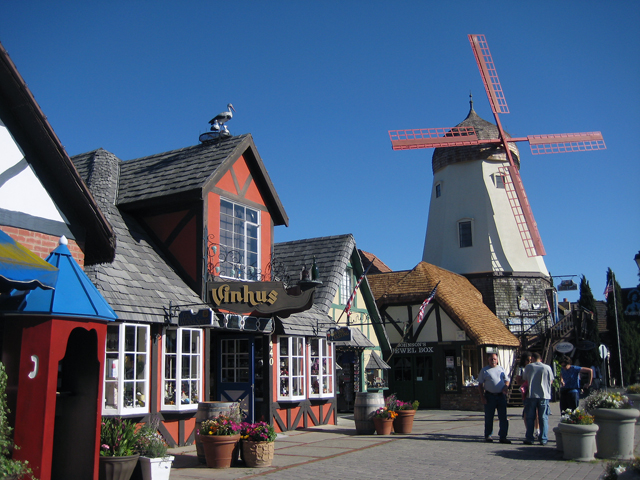 And if you happen to be in the area mid-September, be sure not to miss out on the endless amounts of medisterpølser which is served at their annual Danish Days festival.  Solvang is the perfect day trip from several Californian cities and you won't regret taking a trip there!
6. Thor Espresso Bar
Toronto, Ontario, Canada
Website  Facebook  Twitter
I have many Canadian readers and my two closest friends in Bergen are in fact, Canadian, so I was excited to include this place and another in the list, although Canada seems to have several Scandinavian or Scandinavian-inspired cafes, bakeries, and restaurants throughout the vast country.
Thor Espresso Bar is a Scandinavian-influenced café in the sophisticated district of Toronto known to locals as NoLa. While you're not going to find a menu containing Scandinavian eats or drinks (aside from a name here and there), you will find a modern and minimalist environment…which completely encompasses everything present-day Scandinavia is about. Aside from just their clean aesthetic, guests will also be greeted with furniture and lighting from Nordic (or Nordic-inspired) companies and a super friendly staff.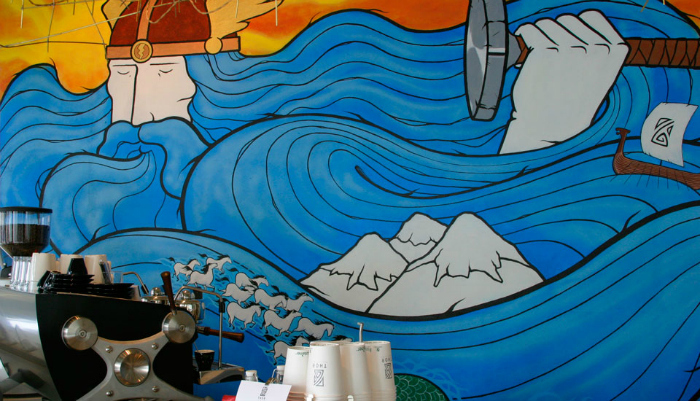 This place is certainly high on my list of places I want to check out next time I am in the Toronto area.
To see more businesses and festivals representing Scandinavian culture in the Toronto, Canada area, click here.
7. Henning's Local
Eldred, New York
Website  Facebook  Yelp
A mere 13 miles away from legendary Bethel, New York (think Woodstock 1969) sits the rustic settlement of Eldred. And in, Eldred, on State Route 55, sits Henning's Local… a restaurant run and owned by a Norwegian man named Henning, and his American wife, Karen.
Henning's Local specializes in local ingredients…hence the name, and particularly ingredients that are in season. The chef and owner, Henning, has a culinary background from Norway and creates his dishes in a manner that combines traditional Norwegian cooking methods with American ones. This results in pure palette perfection. And portions are generous…you will absolutely not go home hungry.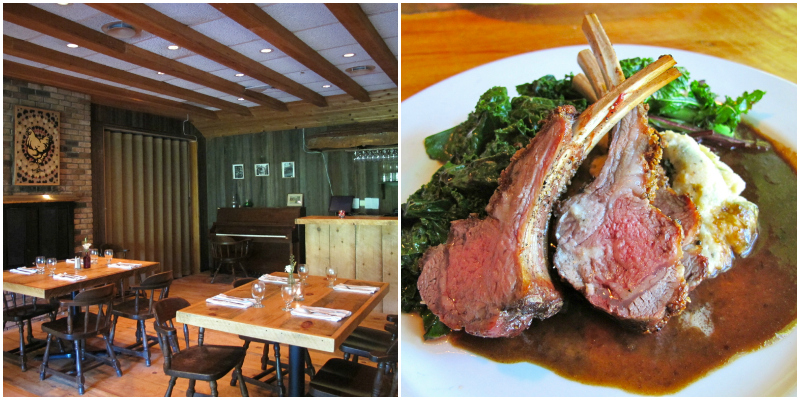 The restaurant offers customers a woodsy, and rather laid-back atmosphere. It contains a bar area for those solely there for spirits, and a separate vast dining area. Henning's Local also has a separate room for large parties, receptions, and other important events. But the best part of the place, in my opinion, must be the outdoor seating area…which is right on a pond overlooking one of the forests in the beautiful New York Catskills.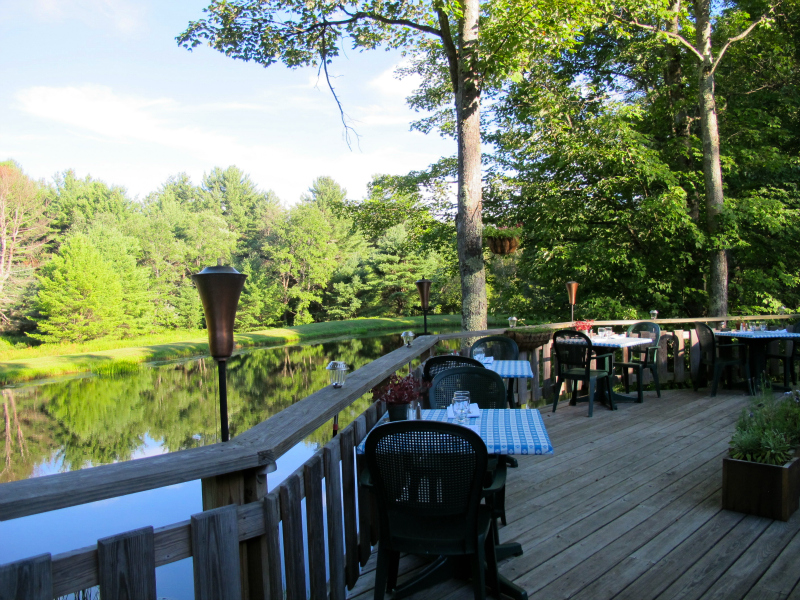 There are not many places where you can wash your delicious dinner down with local wines and beers… and I think that is one of the main reasons this place is special and demands a lot of attention.
8. Scandinavian Community Centre
Burnaby, British Columbia, Canada
Website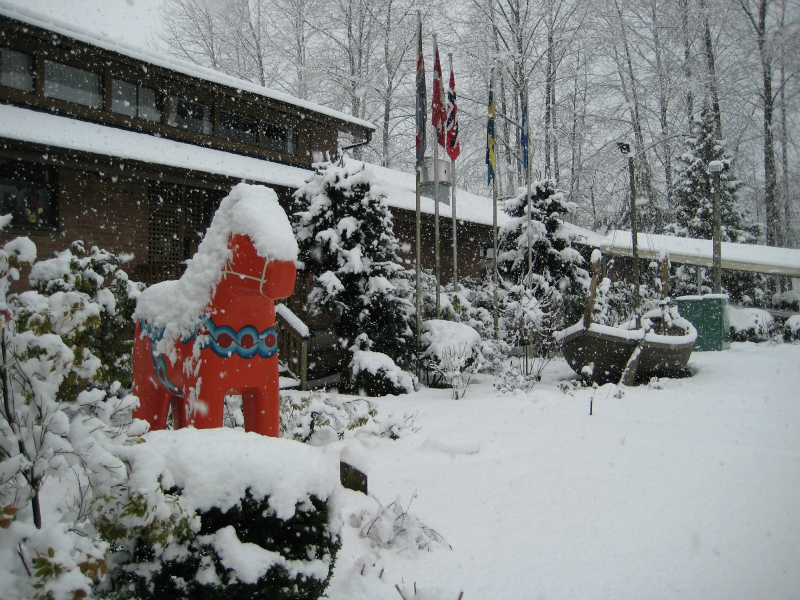 The Scandinavian Community Centre in Burnaby is kind of a Scandinavian lover's dream palace. It has several events, dancing, concerts, language classes…you name it, they've got it! And aside from Scandinavia, they also pay homage to Nordic friends, Finland and Iceland.
What amazed me so much about this place was the affordability of the language classes. At $150 per 10 sessions, you really can not beat the price of language instruction. It is an excellent start for those desiring to learn a Nordic language or those who have future travel plans to a Nordic country and want to learn the basics before arrival.
And if I am in North America for next Midsummer, I will definitely try making it up to their Midsummer Festival to celebrate.
9. Willy's Products Scandinavian Food Store
Lauderhill, Florida
Website  Facebook
Looking for Snøfrisk (spreadable goat cheese)? Craving Odense Marzipan? How about some Swedish Meatballs? Willy's has it all.  And much, much more.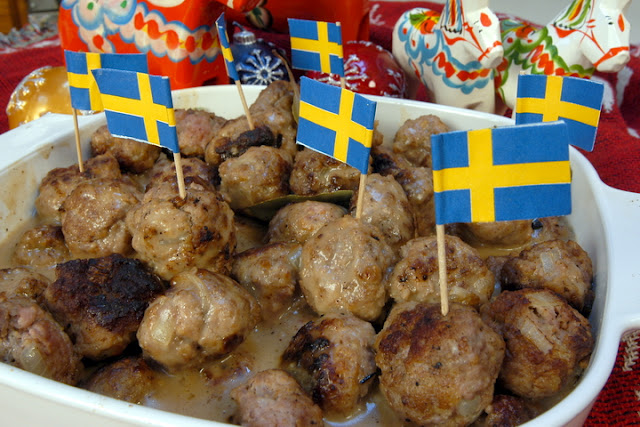 Willy Hansen, founder of Willy's Products, was born in northern Norway and after many years of working aboard cruise ships, decided to settle down in Miami, Florida. And in 1993, Willy decided to share his passion for Scandinavian foods with Americans. Presently, his products and distributing have been the main gateway for Scandinavian food for the Norwegian Seaman's Church, Disney's Norwegian Pavilion at Epcot, Norwegian Embassies across the United States, and many other Scandinavian communities alike within the US and Canada.
10. Sockerbit
West Village, New York City
Website  Facebook  Twitter
Candy may just be my favorite part about living in Scandinavia.  And thank goodness Sockerbit (translation='sugar cube' in Swedish) is there to share the goodness with you Americans (well, at least those in NYC).  Sockerbit lies in the West Village and lets the candy run the show by displaying extremely minimalistic decor to its customers.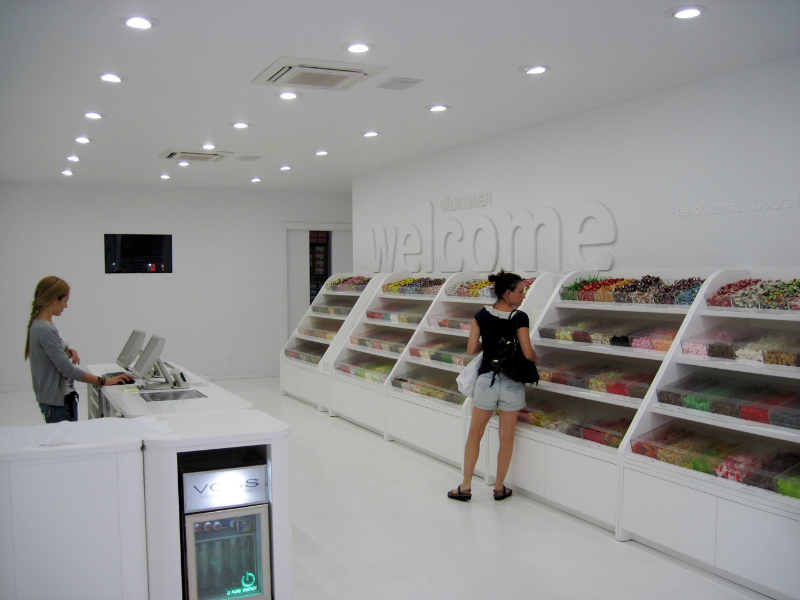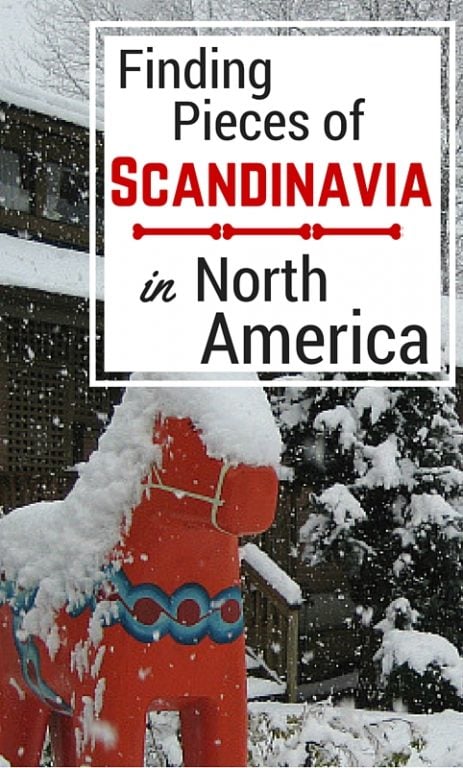 Have you ever been to any of these places? Do you know of anywhere in the US or Canada (or elsewhere abroad!) that specializes in Scandinavian culture and goods?