Have you ever passed through a place on your travels and left not really knowing too much more about the city than you did prior to visiting? As most travelers do a little research prior to taking off somewhere, I'm guilty of not making such efforts.
I may research the first location a little, but if I am hitting up multiple cities, I stand very little chance of researching the following ones. I chalk it up to laziness. Such was the case with Karaganda, Kazakhstan. Or Karagandy, as it is written and said in Kazakh.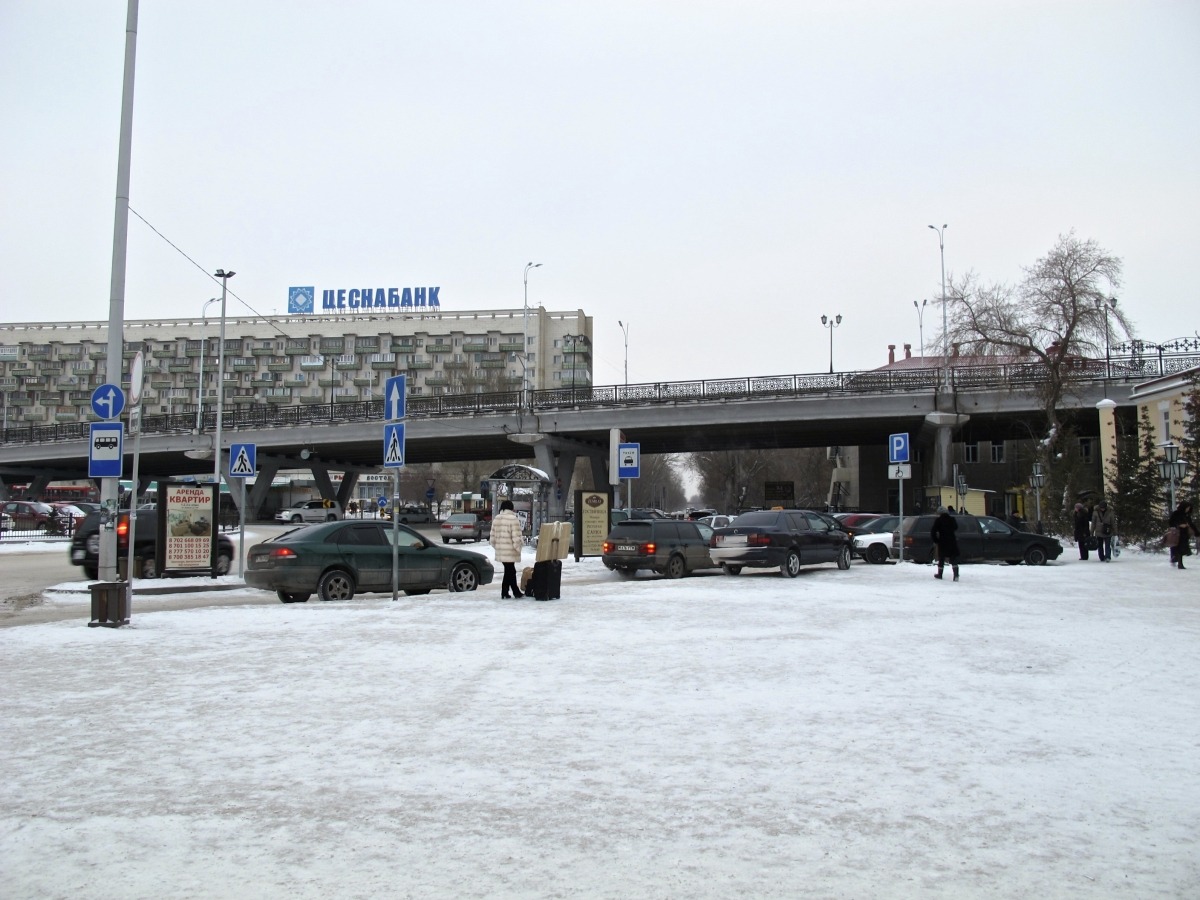 I initially planned three days in Karaganda, a city of nearly 500,000 residents and Kazakhstan's fourth most populous city. Why Karaganda? Well, there was no real reason except for the fact that when I planned a fourth Kazakh city, I axed the idea of Shymkent due to location, and was left missing one.
I could go to Semey, a city of around 300,000 people located on the Russian border and known for being a nuclear wasteland as it is situated close to the old Soviet atomic bomb proving grounds.
This was all intriguing to me, but finding a place to stay there proved to be a bit more of a challenge and it was even farther out of the way without any cheap flights to Almaty, my last Kazakh destination.
(Random fact: The driving by car distance from Karaganda to Almaty is over 24 hours. Kazakhstan is HUGE).
With a homestay (that I thought was initially a hostel) available and a decently priced flight from Karaganda to Almaty, Karaganda was the clear winner.
Karaganda was approximately a 2 hour or so train ride from Astana, my previous location, and located in the middle of nowhere Kazakhstan. With a January daily mean temperature of -13C / 9F, this was no tropical paradise. The problem I had was that I couldn't leave Astana.
Not that I liked the place. I hated it. I just couldn't leave because I tried over and over to find redeeming factors that would change my opinion of the city. Astana made me, for the first time in my life, hate travel. As bad as I wanted to escape Astana, I just couldn't bring myself to do much aside from sitting in my hostel's kitchen drinking copious amounts of green tea.
Once I finally fled Astana, I had a mere twenty-four hours to explore and get to know Karaganda. But I was burnt out. Really burnt out. I decided to just pass through the city and relax until my flight left the following day, sending me to Almaty refreshed and with an open mind and open heart.
Upon arriving in Karaganda's train station, I knew I had made a major mistake. Karaganda was my kind of city. And by 'my kind of city', I mean most people would scoff at the grey, homogenous buildings and cracking sidewalks- but I knew this city had a history of some sort and my first mission upon arriving at my hostel (which, of course, turned out to be a homestay) was to uncover exactly what that was.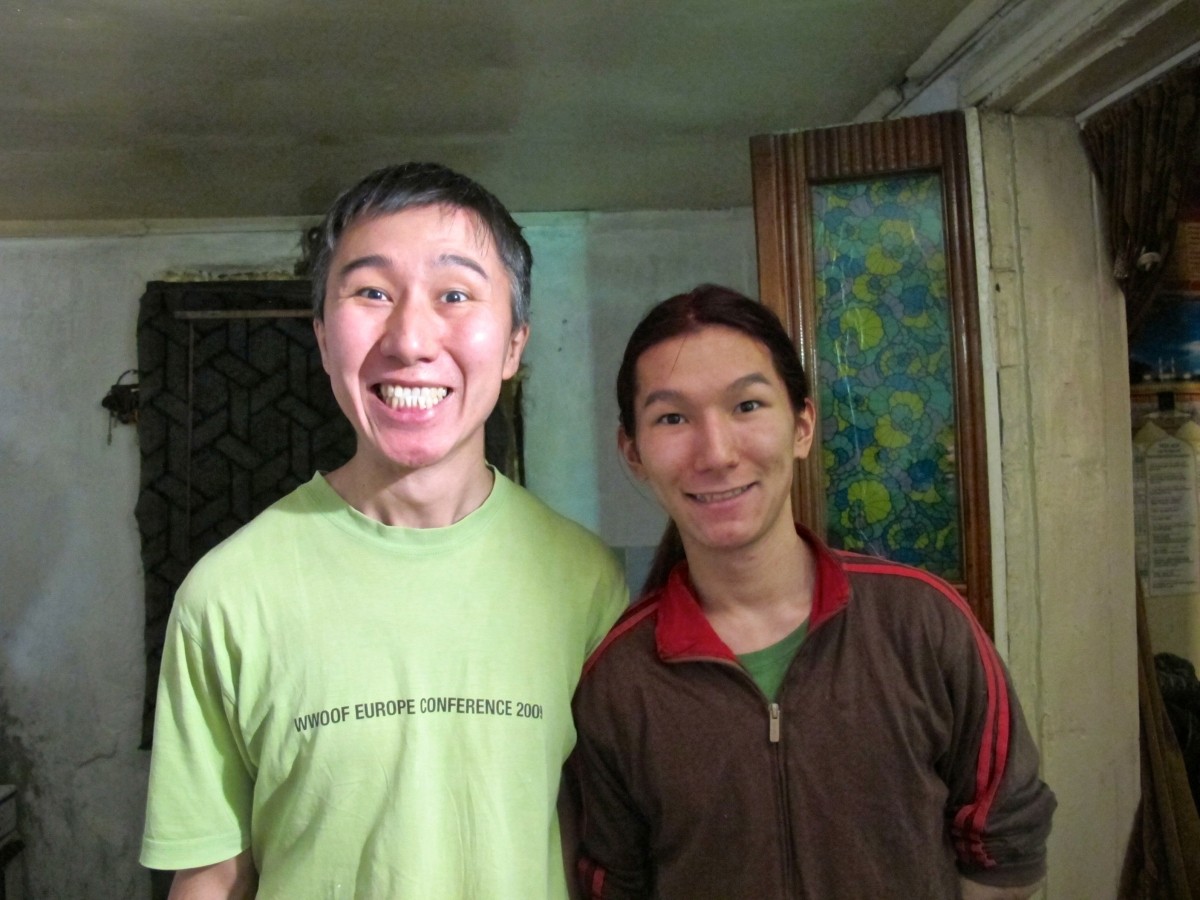 Eldos and Zhandos from my homestay
It turns out that Karaganda was once inhabited by ethnic Germans. In fact, the city's makeup in the 1940s was approximately 70% German. Evidently, these Germans were deported to Karaganda (and Siberia) during Stalin's reign when Hitler invaded Soviet-annexed eastern Poland and the Soviet Union.
Karaganda then became an epicenter for labor camps, or gulags,- of which many Germans were thrown into. Karaganda has significantly fewer Germans these days, as around 100,000 of them emigrated back to Germany under a law permitting them to do so.
Kazakhstan. A land of so many cultures. Who knew? I suspected Russian and the native Kazakhs, but I never realized Germans were inhabiting certain cities as well.
It actually started to make sense as I met one person in Kostanay who told me he was German and on his Kazakh (not German) passport, it stated that his ethnicity was in fact, German. I had also met a guy on a train from Kostanay to Astana who told me he was German.
He then proceeded to tell me he had dual citizenship from his ancestry. I also know of a person through another person who lives in Germany but had come from Karaganda. I didn't discover this until just recently, but it's fascinating to see how things you read about play out around the world.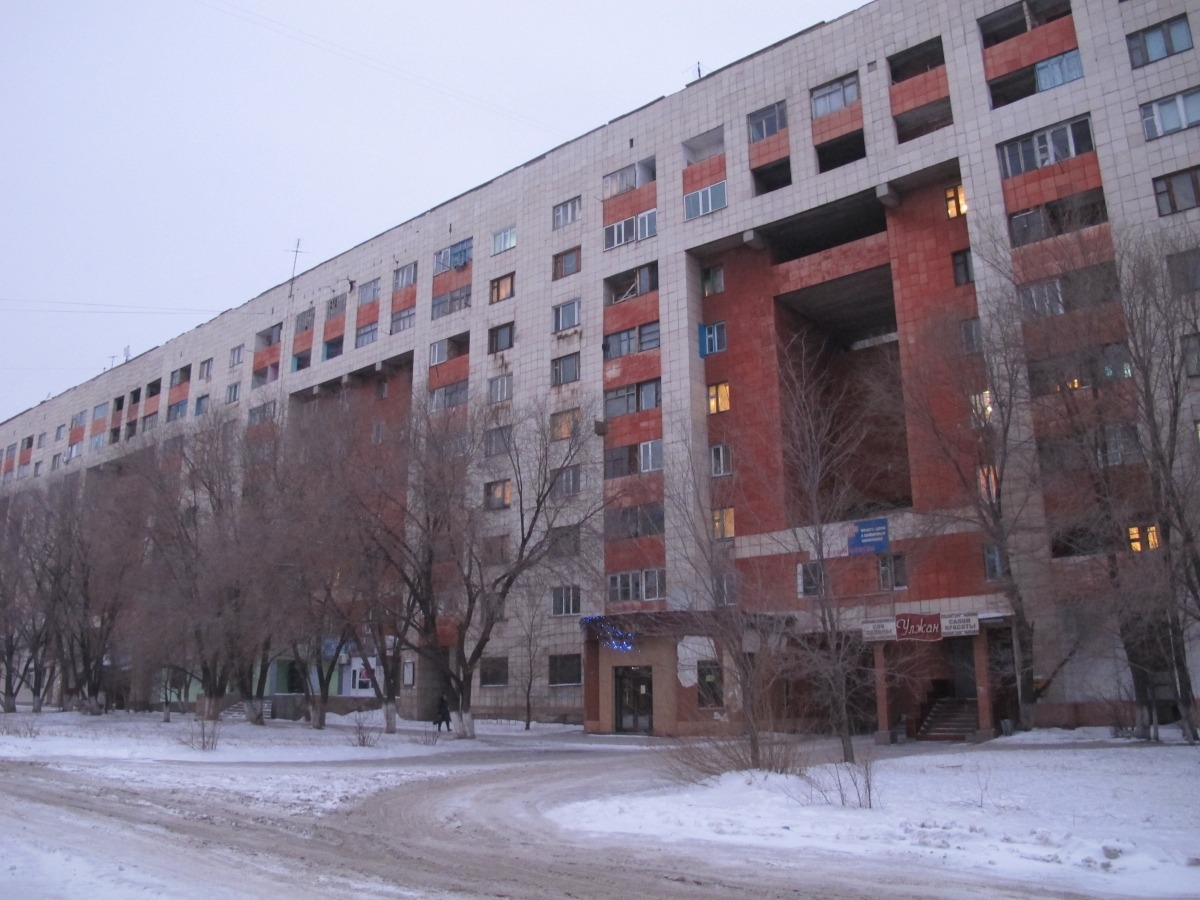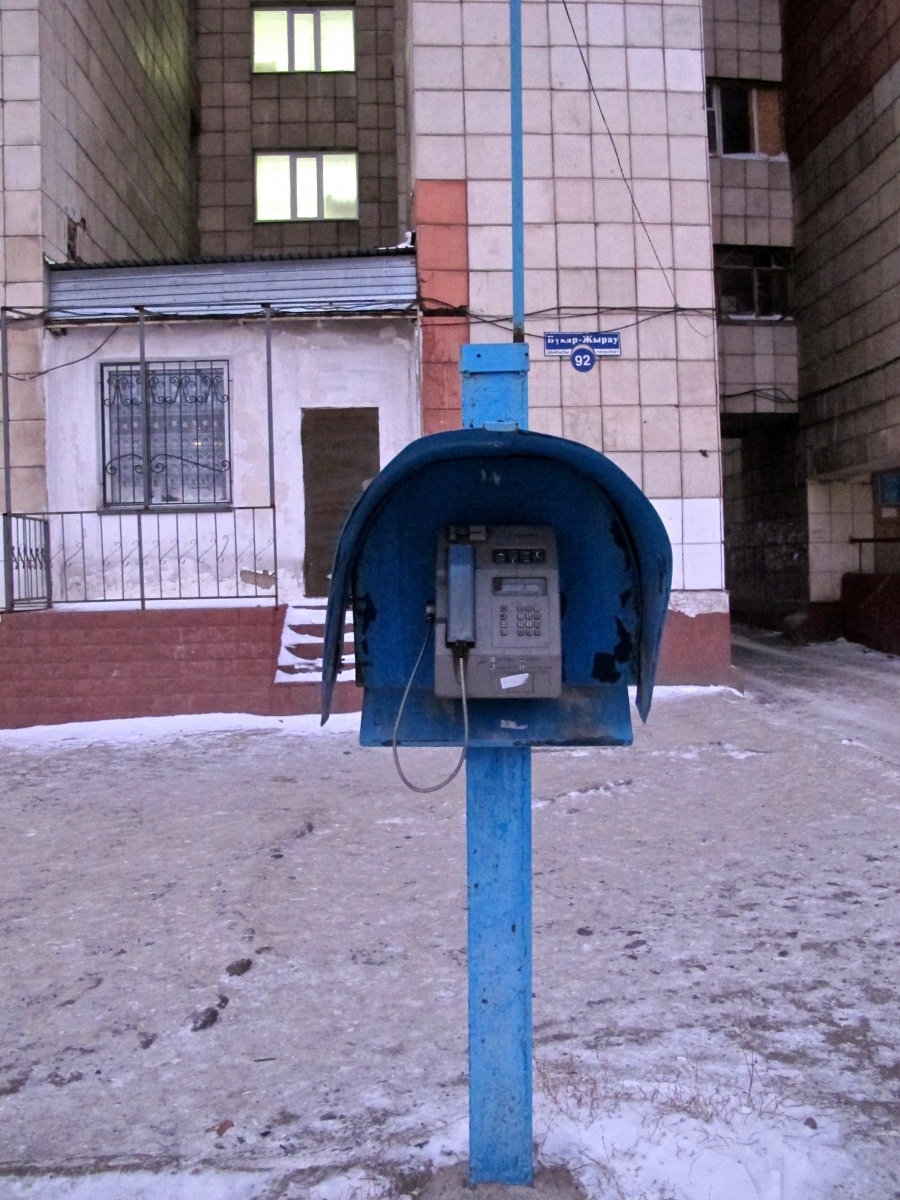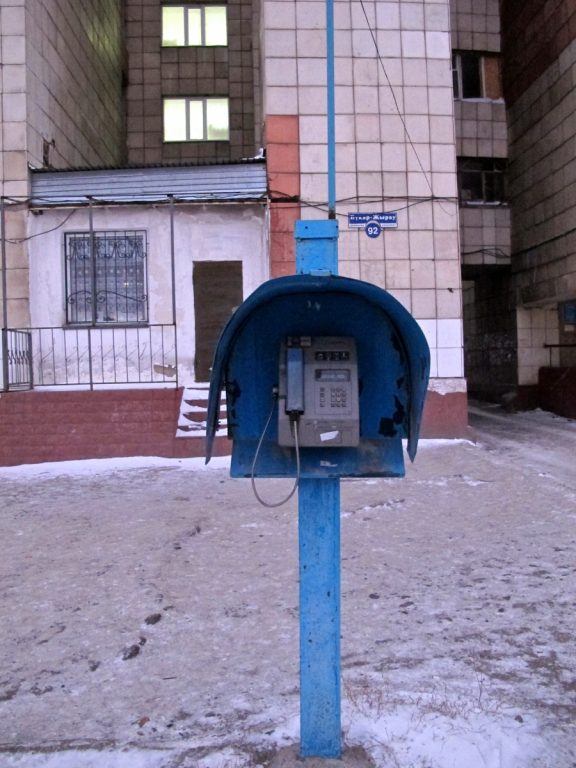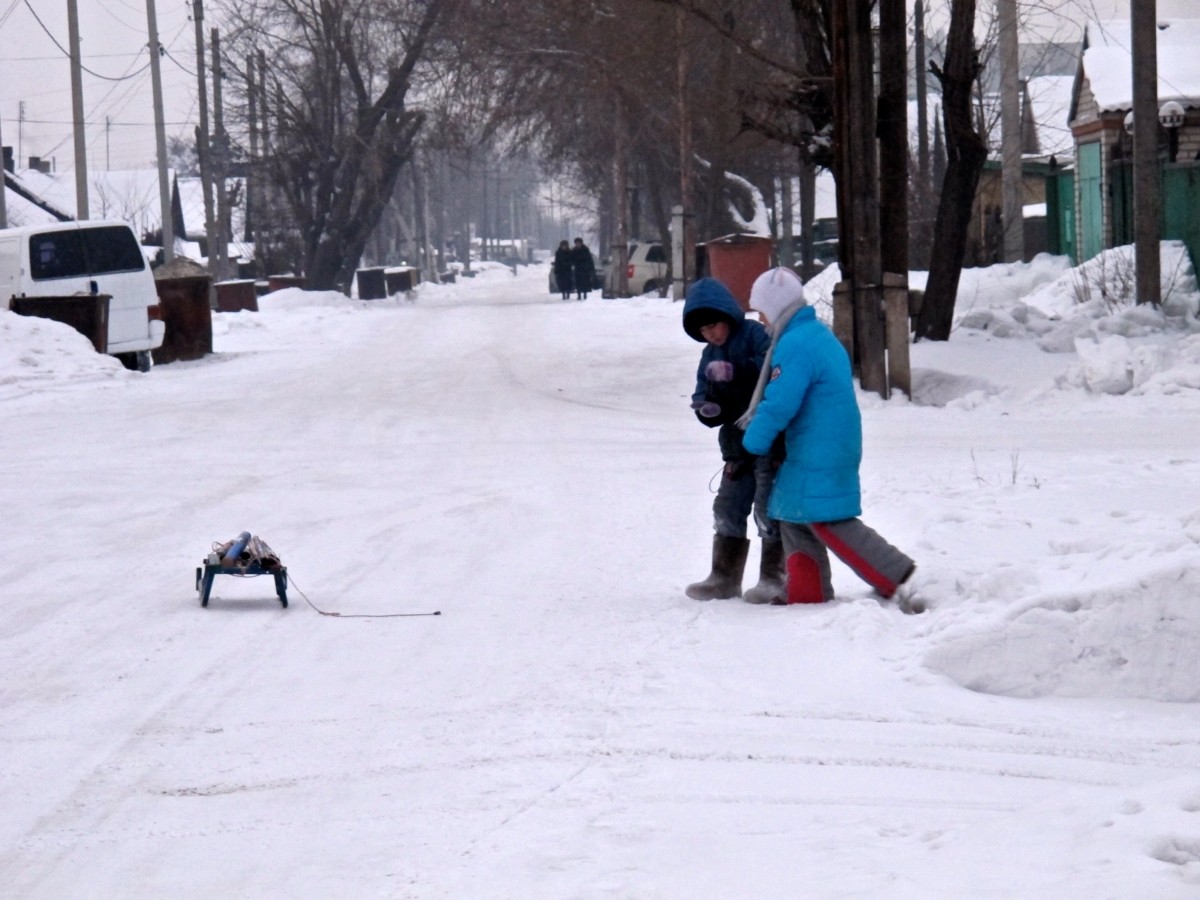 With such a short amount of time in Karaganda and the sun slowly on its way below the horizon, there was only one thing to go and do in this city.
I went to the mall.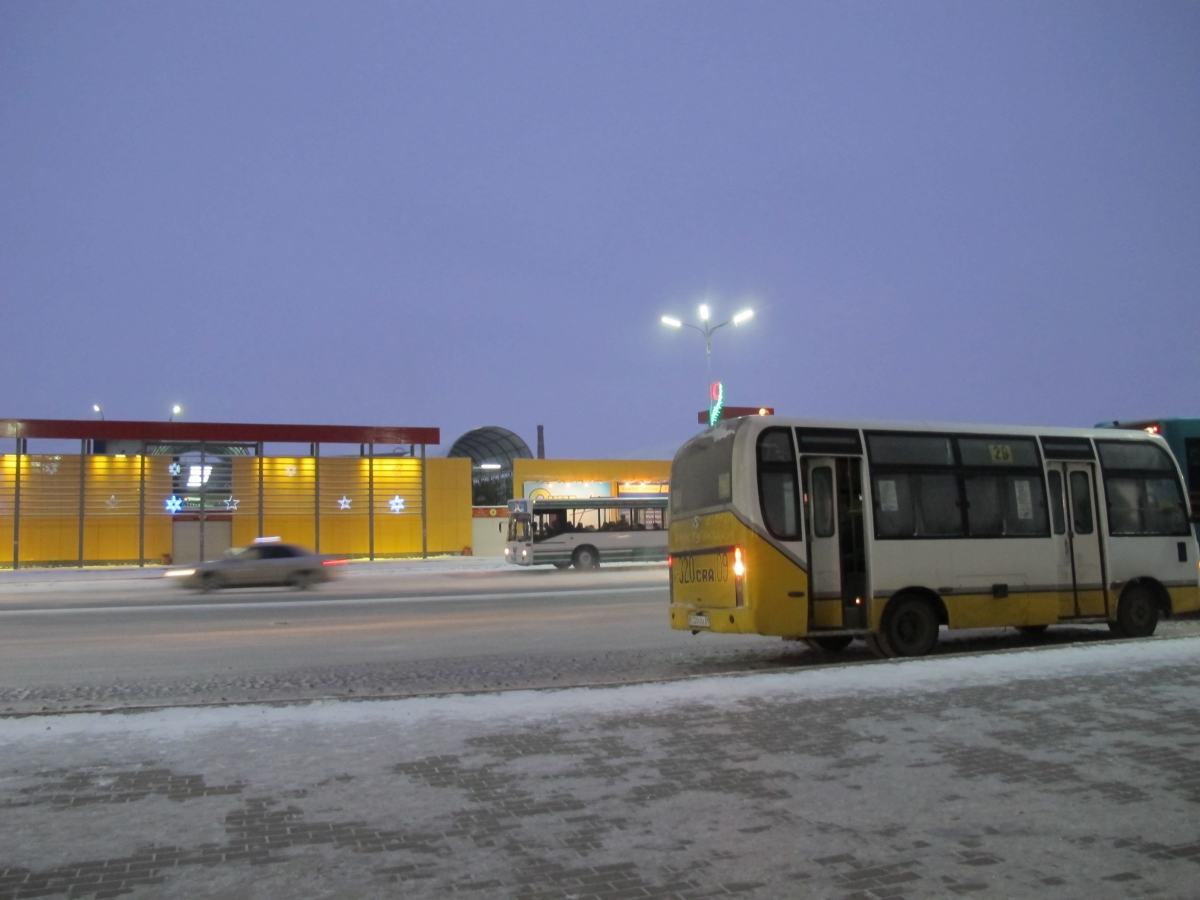 I clearly didn't fit in like a local in Karaganda. I ventured around the small mall, which was so crowded that it proved there was truly very little to do in the city.
If I was to envision a mall from the Soviet-era in my head without having previously seen a Soviet-style shopping center, this would have fit the bill. In reality, it looked newer, so it wasn't probably at all a Soviet timepiece. The residents rocked their fur.
They mostly all looked Germanic or Russian, not Kazakh. Those who were Kazakh formed one clique and those who were another ethnicity formed another.
The girls were beautiful, as all of the girls of Kazakhstan, ethnicity aside, were. I looked for food, but aside from a cafe or two and a Mag&Dak (Kazakh fast food), I couldn't find anything, which was my calling to leave.
I left and used my phone to Foursquare the nearest place to grab a bite to eat. Anything would suit, as I was completely over Kazakh food for the moment after a beshbarmak nightmare in Astana. Foursquare led me to Sunset Cafe- a cafe, Turkish restaurant, and dance club off of Bukhar-Zhyrau Avenue.
I went inside, ordered a pizza and a beer, and chilled out watching the nonexistent dance skills of some of the patrons. It wasn't too long before a few locals made their way to my table. Apparently rocking Nike workout gear because all of your other clothes are dirty isn't typical of the locals in these parts.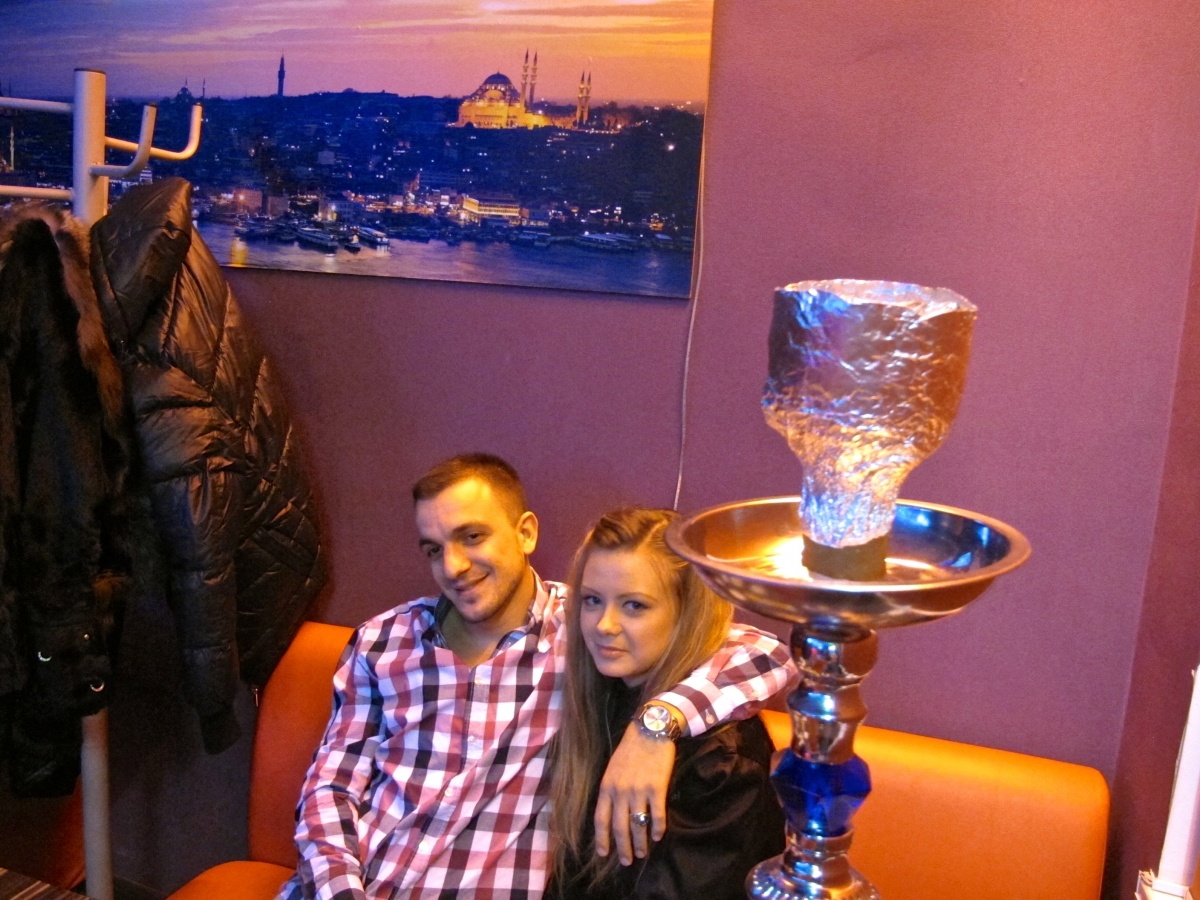 Two local Turkish guys and a local Russian girl (that is how they introduce themselves despite all having Kazakh passports) joined my table and ordered a hookah to the table. We chatted for a few hours, took a few photos, and went on our ways.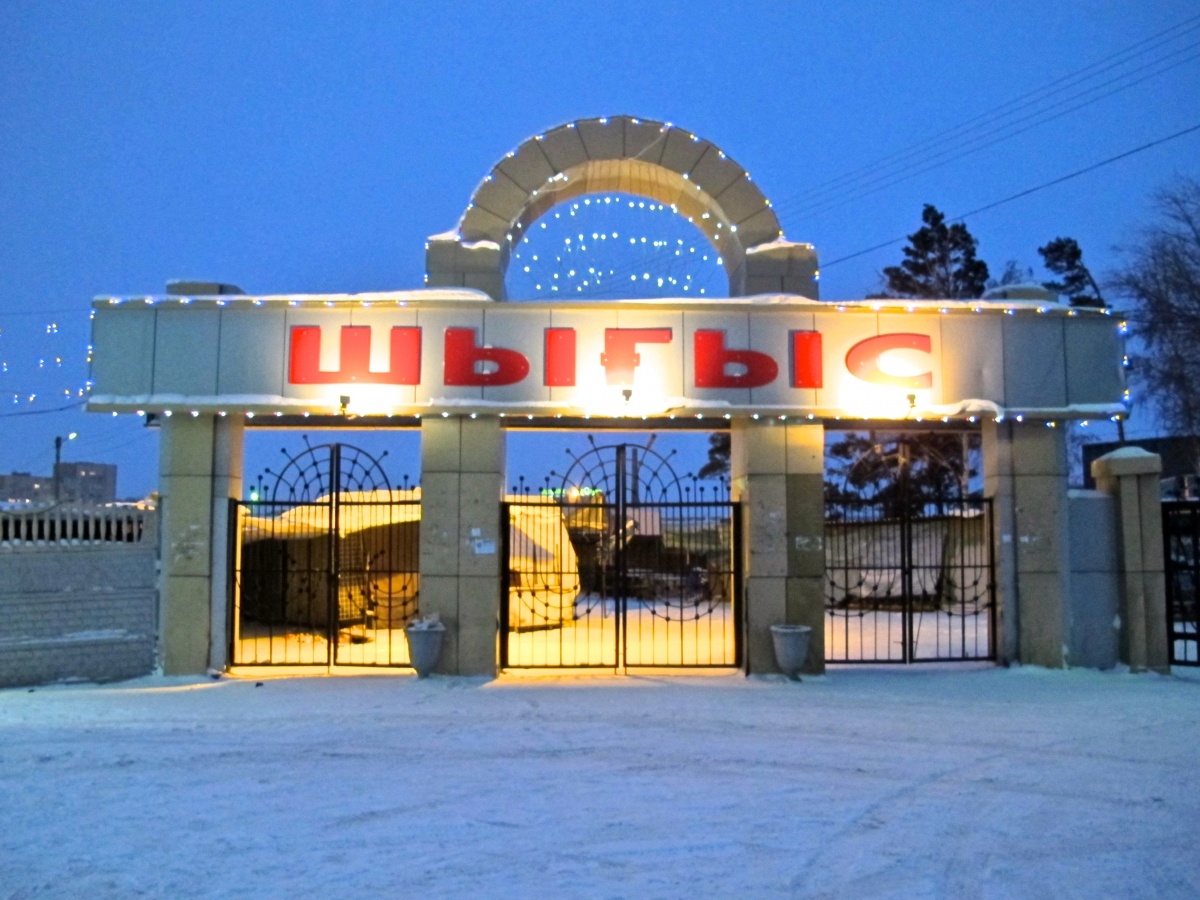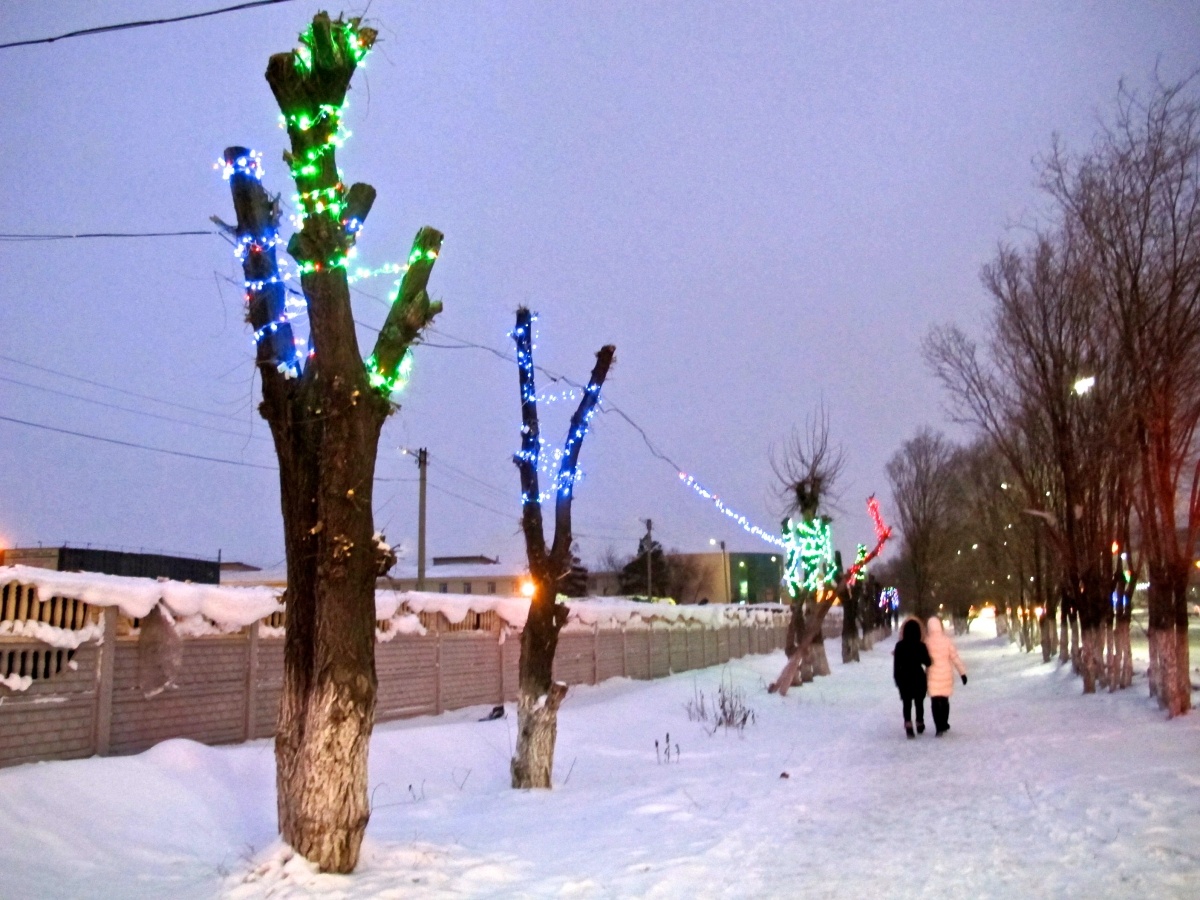 And my time in Karaganda was done.
The next day, I ordered a cab to the airport. The cab ride was quite long and I asked the driver to take me around the city in the daylight so I could see what I missed.
He obliged and during the ride, I concluded that I painfully regretted having not arrived at the city sooner. The city is home to some really fascinating sights, including a really spectacular Soviet Circus that I saw far away from my taxi window.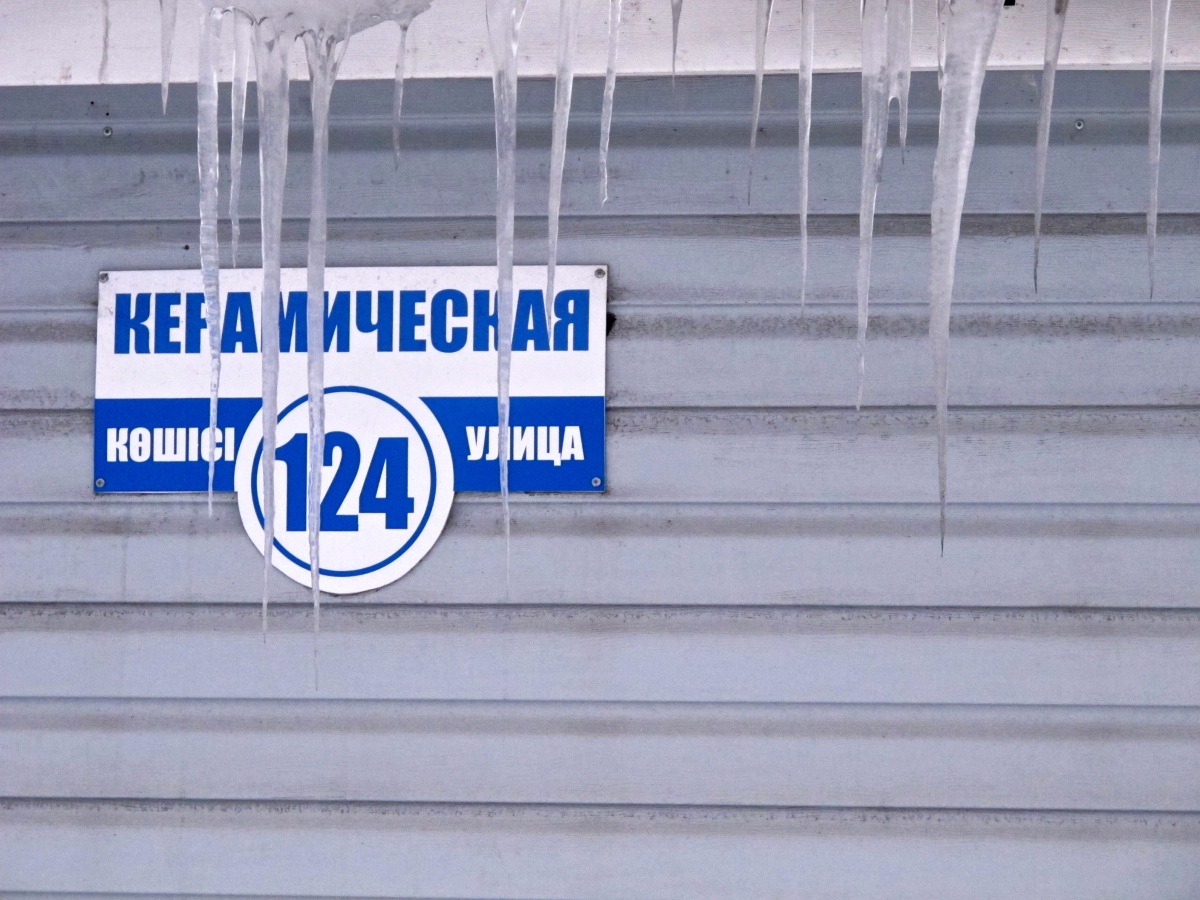 I arrived at the Karaganda Sary-Arka Airport and hopped out of the cab only to realize I may have been at the wrong location. I sat alone in the airport for a good hour contemplating if the airport was even functional or had flights going in and out of it.
The flight I had booked from Karaganda to Almaty was actually on the EU ban list, so I was already slightly paranoid at the thought of cruising through the skies on something antiquated and lacking modern technology (obviously the flight turned out fine), so when I saw no one else sitting in the airport, I began to slightly freak out a bit.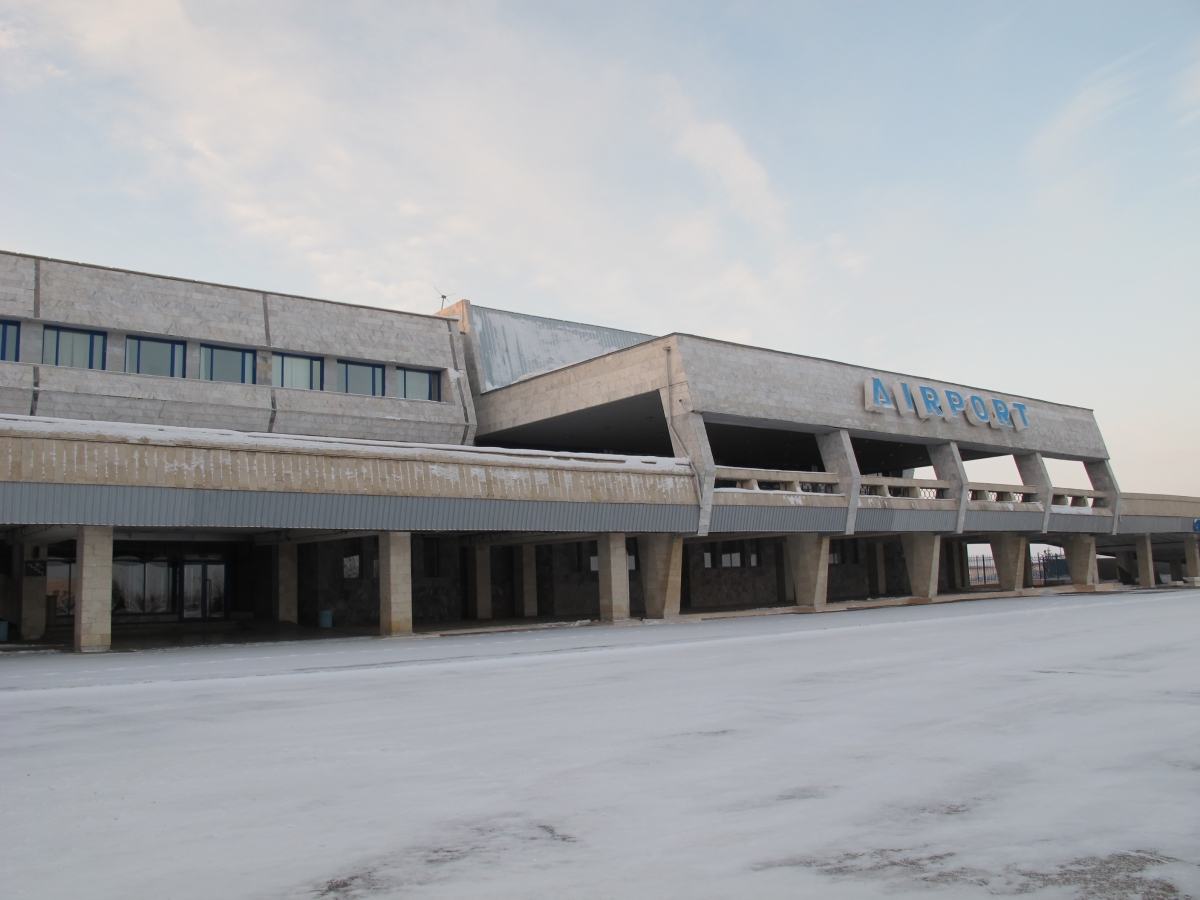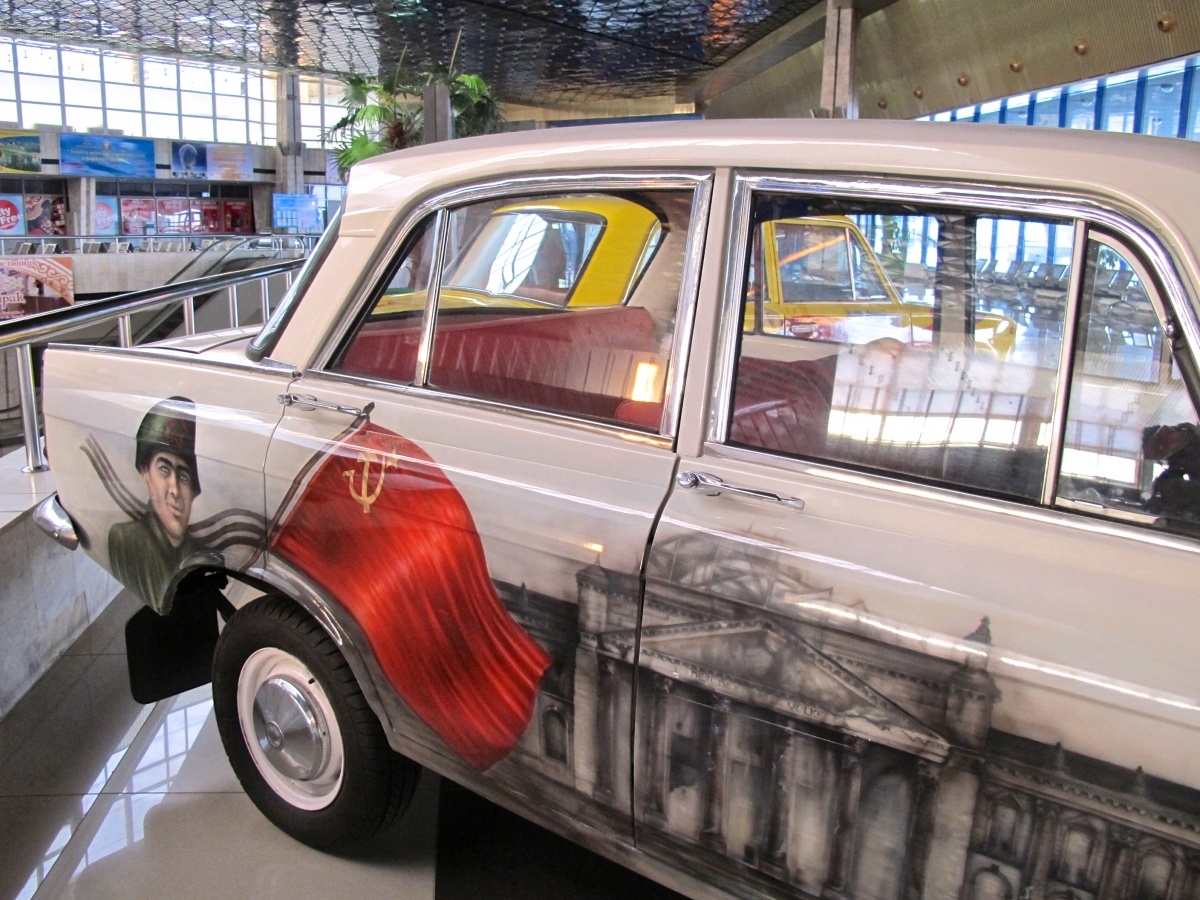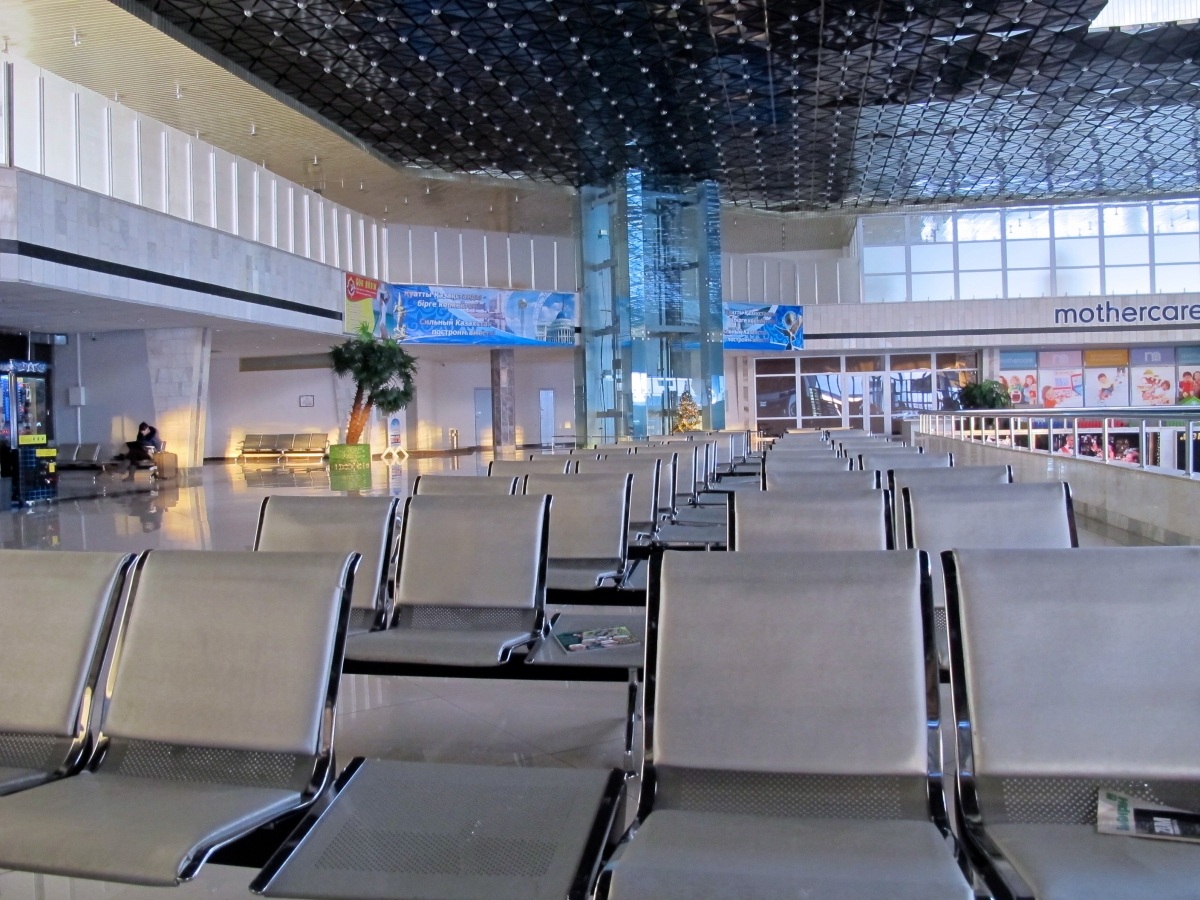 I found someone from the custodial staff and after ten minutes of frustrating conversation because of my crappy Russian skills, discovered I was in the right place and to just be patient. About forty-five minutes before the flight took off, someone came to the counter to collect luggage and issue all five of us a boarding pass. Crisis averted.
And with that, I was off to Almaty, my final stop in Kazakhstan.
Karaganda deserved a chance. One I didn't give it. If you stumbled across my blog as a resource prior to visiting Karaganda yourself, please shoot me an email after you leave and let me know how it was. I'll forever be curious (as I imagine there is probably a very small handful of us western tourists visiting the city) and would be very appreciative to gain some perspective on the place from someone who does give it the time it deserves.