In the past few years, electric biking has grown in popularity. Although it is well-known that biking is a great form of cardio and exercise, many have turned to it as a form of transport and a form of traveling too!
So, if you're someone who enjoys movement, likes to spend time in nature, and gives a lot of importance to an active lifestyle, you must check out touring bikes!
What's bike touring, you might ask? Bike touring is essentially traveling long distances with your electric bike. For some, this is a hobby that lets them enjoy nature and relaxation, while for others, it is a form of traveling.
You might decide to spend a few days camping and biking, which means you have to be well-equipped with a proper electric bike.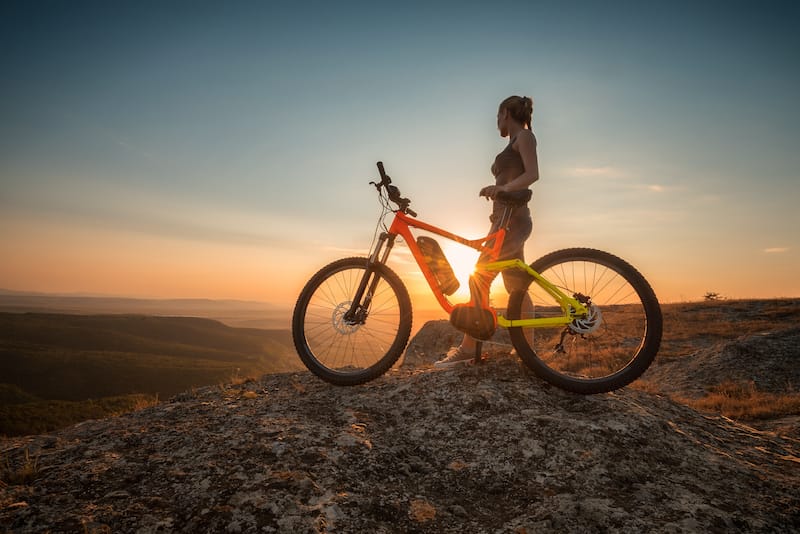 Top 5 Bikes For Touring
Bulls Lacuba EVO E8
This Bulls model has a very practical 620 WattHour battery and a great torque that helps with elevated surfaces.
In addition, the manufacturer made sure the bike's proportions and stability left nothing to be perfected. Lots of attention was directed towards the position of your spine and your hands.
This is why this comfortable bike makes a great travel companion for long distances! It also has some additional space for frame-mounted bags, pumps, and bottles.
Cannondale Tesoro Neo 3 Remixte
The next bike on the list is a beautiful mountain-oriented bike with a step-through frame that makes your ride balanced and comfortable.
The bike is equipped with a 500 WattHour battery which provides over 160 kilometers on a single charging cycle.
Many will enjoy the hydraulic brakes, which make riding comfortable, especially when you're traveling downhill – this latest technology is easy on those with knee and ankle problems.
HJM Toury
Here we present a great fat tire bike with a sturdy aluminum frame that will last you long. The 672 WattHour battery provides a fantastic range, as well as over 800 charging cycles.
This bike is famous for its great gear options, suiting those who enjoy many different terrains.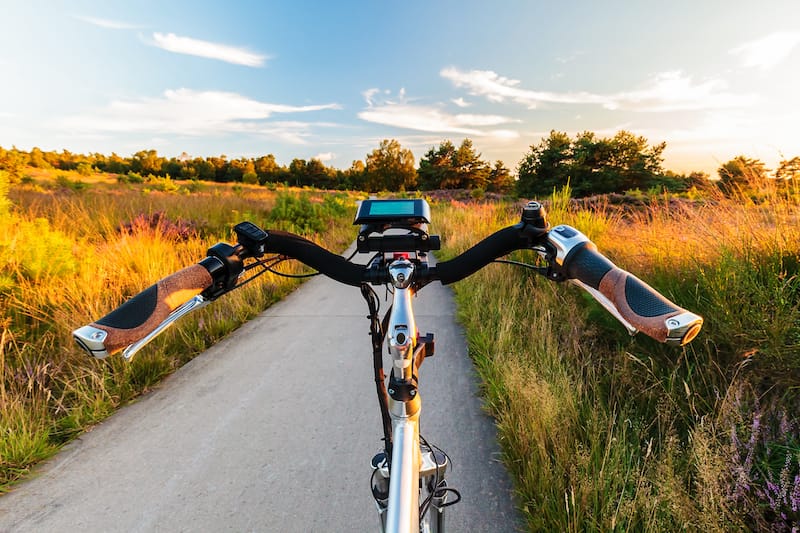 Gazelle Ultimate C8 HMB
Our next recommendation falls into the mountain bike category once again. It's a fantastic model that looks heavier than it is – the aluminum frame makes it portable and practical.
Even though the 500 WattHour battery isn't the most spectacular one on the market, the Bosch motor provides support that you won't be able to experience on many other models.
Pairing the fantastic 28" wheels with virtually undestroyable Energizer Plus tires makes your journey practical and safe.
Bianci Aria Ultegra Di2
We have to mention the Bianchi Aria too, as it's one of those bikes you would never classify as an electric model. The battery, the motor, the storage space – everything is placed strategically.
It surely preserves the original, aesthetic look of the bike. This bike doesn't weigh more than 26 pounds, and it is a model that suits both children, teens, and elders. You'll like the price point on it too!
What Should a Touring Bike Have?
Enough battery capacity – make sure that you don't try to save a buck or two when buying a battery or upgrading your current one. Not only do you have to get enough to travel, but also to get back home! So don't rely on charging too much, as you never know what could happen.
Sturdy tires – we highly suggest you check out fat tire e-bikes, as they have more friction with the surface and are safer and more effective overall. They will also do great on difficult terrains such as sand, snow, dirt, and more.
Enough storage space – make sure that you can bring the things you need with you – you don't want to be burdened with heavy and large backpacks. If you have a front-wheel or a back-wheel motor, you can usually put some of your luggage on your bike's frame.
Good motor or several gear options – either one of these will make uphill and downhill biking a breeze, which is why we always suggest you give some extra attention to them. Also, make sure that you don't have to struggle your way up or down, as long trips amplify this problem.