If you're heading to Bergamo to watch football or just have fun, you better get acquainted with the Bergamo nightlife scene.  This is a guide to the best bars in Bergamo.
This guide to Bergamo bars includes ones that specialize in beer, craft beer, wine, and cocktails.
Bergamo Nightlife Guide
Bergamo has spent years lingering just off of the tourism radar, bypassed by travelers as they head on their way to Milan or to the mountain lakes of Garda or Como.
However, since Bergamo's impressive old town gained UNESCO World Heritage status, tourism has started to boom, with people adding Bergamo to their northern Italy itineraries.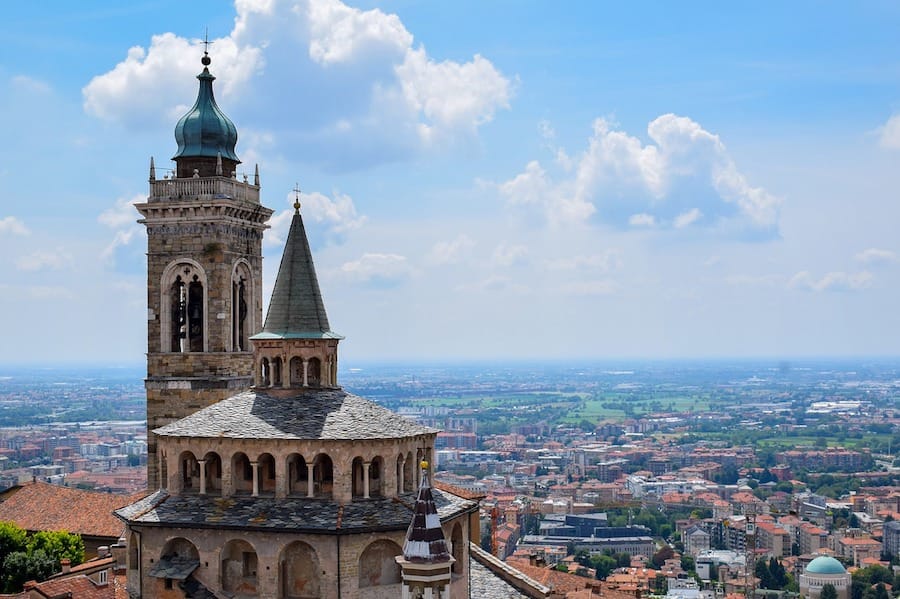 Despite not having the crazy crowds of tourists seen in Milan or other nearby cities, Bergamo has a great and lively bar scene. From great wine bars to fantastic local brews, there is something for everyone.
Bars in Bergamo will be even happier this year as the local football team Atalanta have qualified for the Champions League and will be welcoming some of Europe's best and biggest teams.
This guide will take you through some of the best bars and Bergamo nightlife for all occasions. 
About Bergamo
When I imagine Italy, I think of amazing food and incredible drinks enjoyed in a picturesque setting. Bergamo does not disappoint in this respect, with a stunning old town looking over the more modern areas of the city.
There are so many awesome things to do in Bergamo. As you sit and enjoy local wines or tasty Italian beers, you will inevitably fall in love with the city. 
Italy has a long-standing tradition of making some of the best wines in the world. Bergamo is situated in the middle of some of the most fantastic Italian wine regions, with the Prosecco region of Treviso located to the east of the city and Berbara to the west. If wine is not your drink of choice, Italy also has great domestic beers and a burgeoning craft beer scene.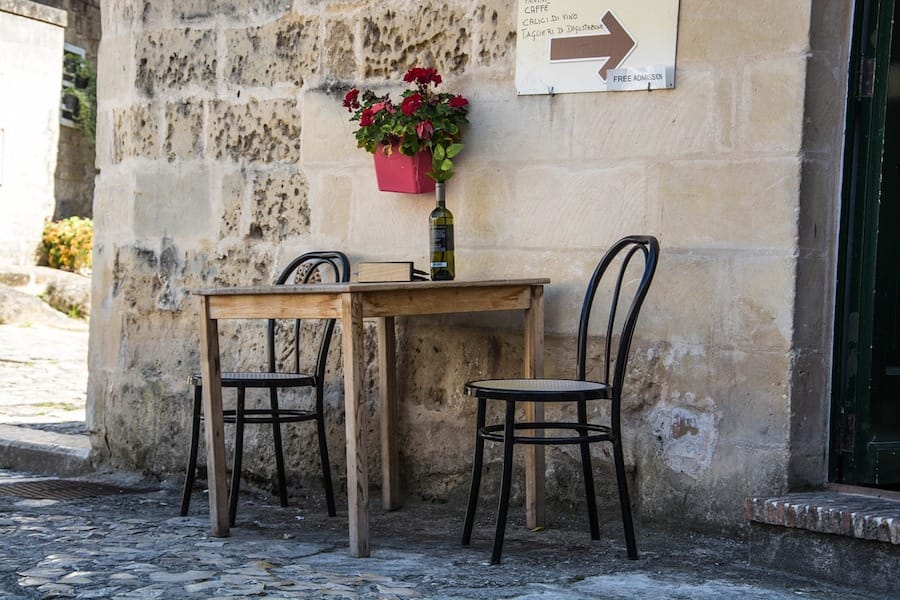 Since Bergamo was off of the tourist map for so long it was able to create a vibrant local culture and you will find that prices, on average, are cheaper than many of the more touristy cities that surround Bergamo.  And don't even get me started on the prices around the Milan Cathedral.
This guide will take you through some of the best bars in Bergamo, in both the old town and the new town. If you have any additions to make to the list, please drop the names of the Bergamo bars in the comments section.  Thanks!
Best Bars in Bergamo, Italy
BEFeD Brew Pub
If you happen to be a big fan of beer and chicken, then you will need to check out the BEFeD Brew Pub. Specializing in craft beer and awesome chicken dishes, you will leave this place with a full stomach and your thirst completely quenched.
Check out their variations of bock beers, all of which are insanely delicious and pair well with pretty much any chicken dish available. The vibe in the bar is cool and it's a great place to hang out in groups or as a couple. The bar is located centrally in the new part of the city close to the main station as well as Porta Nouva. 
You can find BEFeD Brew Pub at Via Giovanni Pascoli 7 in Bergamo.
Bu Cheese Bar
In my opinion, there are few things that pair better in this world than wine and cheese. Bu Cheese Bar offers you amazing wines as well as some of the most sensational cheeses. All the dishes and wines are locally sourced from the surrounding regions and mountains and the owners put great pride into serving only the best.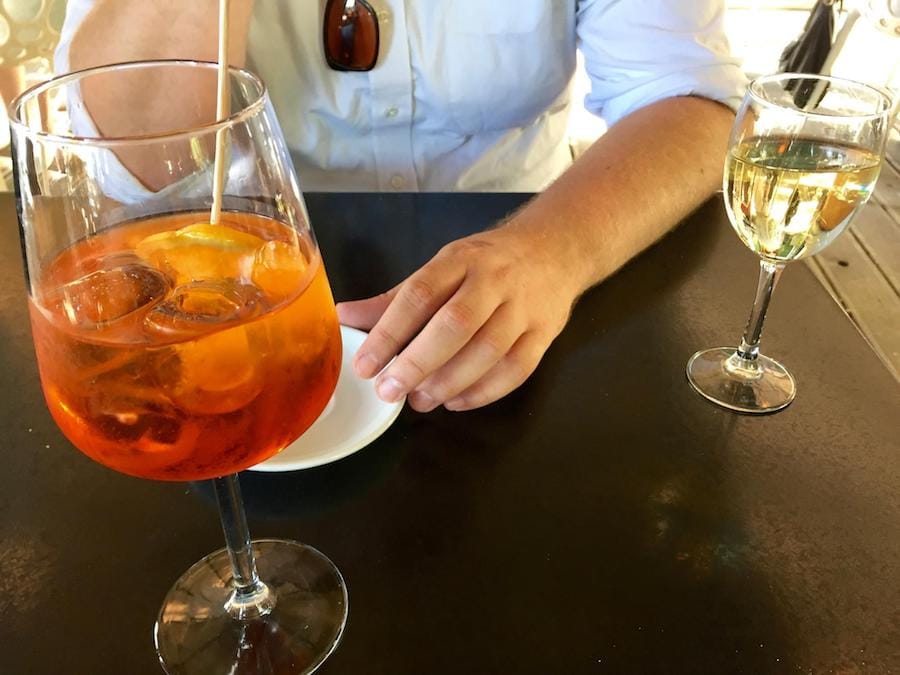 One highlight of this bar is enjoying a traditional aperitivo buffet while sipping a glass of wine. The bar is likely to get really packed and booking in advance is recommended for the weekends.
Bu Cheese Bar is located in the modern part of Bergamo, just off of Porta Nuova. Given its location, the bar has been able to retain a local vibe and is often overlooked by tourists.  You can find Bu Cheese Bar at Via Monte S. Michele 1 in Bergamo.

Bar Blitz Di Alex Pintus
Bar Blitz Di Alex Pintus is a renowned cocktail bar with a great underground vibe. The excellent bar staff is able to create some of the most fantastic cocktails in Bergamo. They pair them with a diverse selection of cold cuts and cheeses that perfectly complement the drinks being served.
You will find that this Bergamo bar is more chilled out during the week and is the perfect place for intimate drinks or date nights. However, on weekends, the bar livens up and getting a table can be difficult. 
The bar is located in the new town of Bergamo and is incredibly popular amongst the locals. You can find Bar Blitz Di Alex Pintus at Via Angelo Maj 1/E in Bergamo.
The Tucans Pub
Located near the funicular railway station in Citta Alta (The Old Town), The Tucans Pub is a fantastic Irish style pub where you can enjoy great food and drinks along with live sports. The cozy inside space is inviting and gives the feel of any pub back in Ireland.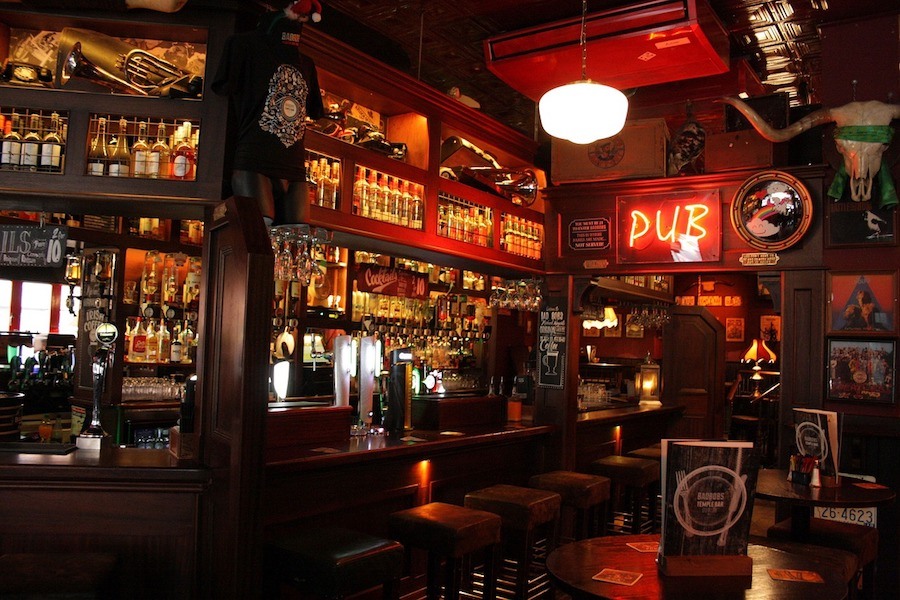 During the summer months, the seating space doubles as the terrace opens up and permits outdoor seating where you can enjoy the Italian sunshine and the historic buildings that surround you.
The Tucans Pub is located in Citta Alta and as it is in the main tourist area, it is busy pretty much all of the time, especially for those wanting a quick drink before taking the funicular down to the main city. 
You can find The Tucans Pub at Via Gaetano Donizetti 25/A in Bergamo.
SHAKE
Located close to Gewiss Stadium, this neighborhood cocktail bar is a great place to try some perfectly crafted cocktails. The interior is small and cozy but the vibrant and youthful atmosphere makes up for the lack of space.
The Bergamo bar has limited opening hours and is more suited to those wanting a late-night cocktail rather than a place to start the evening off at. The Long Island Iced Tea comes highly recommended and is guaranteed to pack a punch.
You will find SHAKE at Via Borgo Santa Caterina 30 in Bergamo.

Barrier
Barrier opened its doors in 2015, looking to add an international style of mixing to the cocktail scene and nightlife in Bergamo. They focus on the creative side of mixology and spend time studying and researching new techniques and flavors.
Along with great cocktails, the bar offers a great range of delicious sandwiches that pair perfectly with the food. If cocktails are not your preferred drink, they also have a large range of whiskies and gins available.   
The bar is located in the newer part of Bergamo close to the lovely Parco Fratelli Locatelli.  You can find Barrier at Via Broseta 57/F in Bergamo.
The Ritual Pub
A great little Irish pub close to the main station, the bar in Bergamo sells the standard drinks expected from Irish pubs such as Guinness and Kilkenny, along with traditional bar food. Decorated in a traditional style, you will feel like you have been transported to Dublin.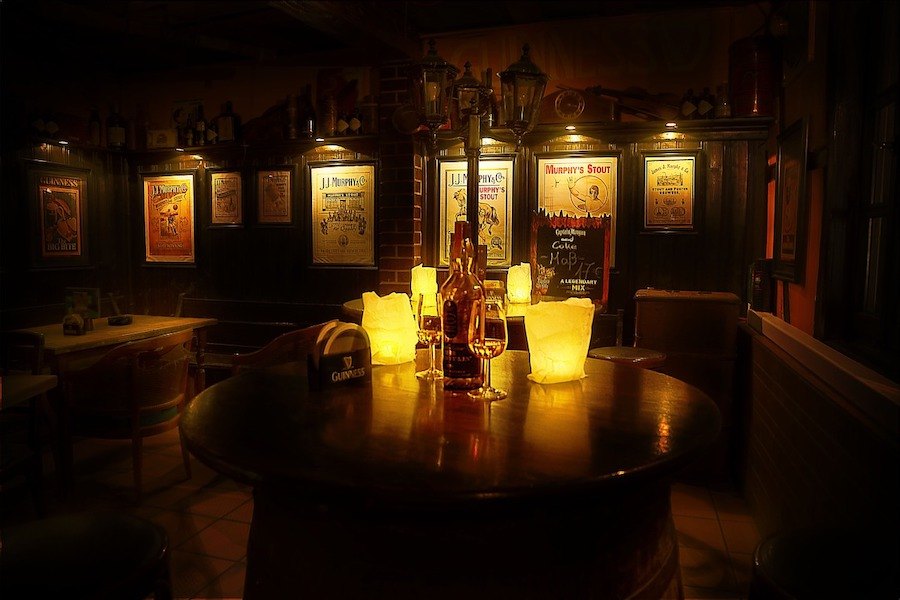 The Ritual Pub is a great place to watch sports, with several TVs across the bar showing pretty much any football game that is on. Other sports are available on request too.
The bar is located close to the main station which makes it a great place to chill out before heading to your evening events, such as an Atalanta game at the stadium. You can find The Ritual Pub at Via S. Francesco D'Assisi 1 in Bergamo.
Elav Kitchen & Beer
This little brewpub is the ideal place to try some of Bergamo's exceptional craft beers. Offering a great range of bottled and draft beers, you will be spoiled for choice.
I highly recommend trying the exceptional Techno Cybotronic Double IPA. Or if you are like me and are indecisive, you can purchase a flight of beer that includes four different draft beers.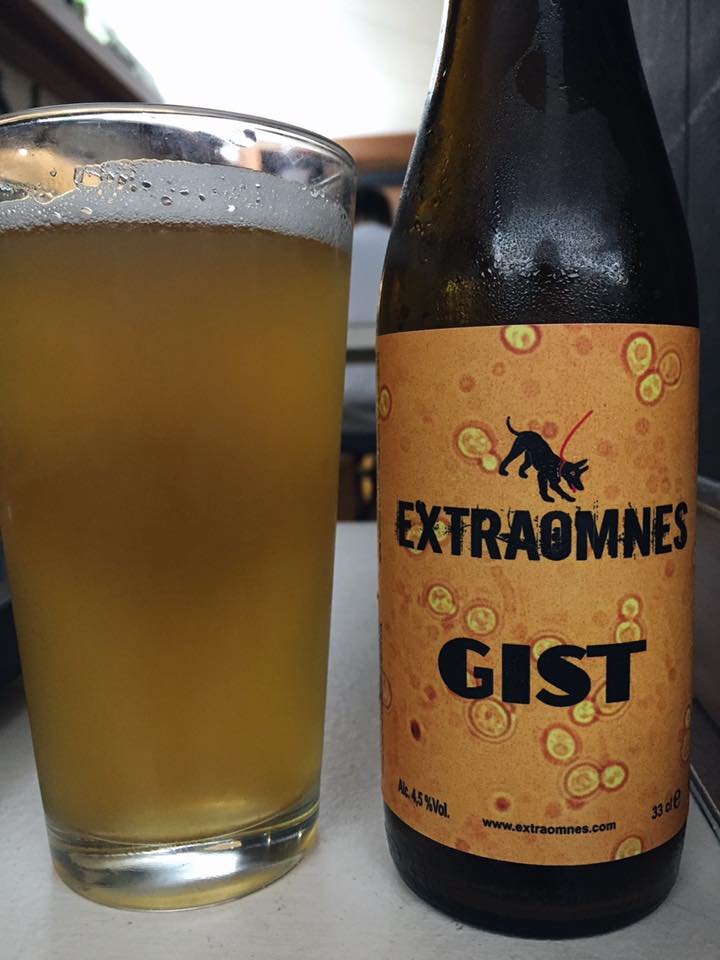 Food at the Bergamo craft beer bar is as equally awesome as the beer. They have great pizzas and burgers available for a decent price or if you are just looking for a small bite to eat, they serve a great range of beer snacks.
Elav Kitchen & Beer is located close to the funicular station in Citta Alta.  You can find it at Via Solata 8 in Bergamo.
Birreria di Città Alta
Situated in the heart of the old town, Birreria di Citta Alta is the ideal place to try some epic beers along with great traditional food from the region. Focusing on the more Italian style of food sets, this mecca for craft beer in Bergamo ranks as one of the best beer bars in the city.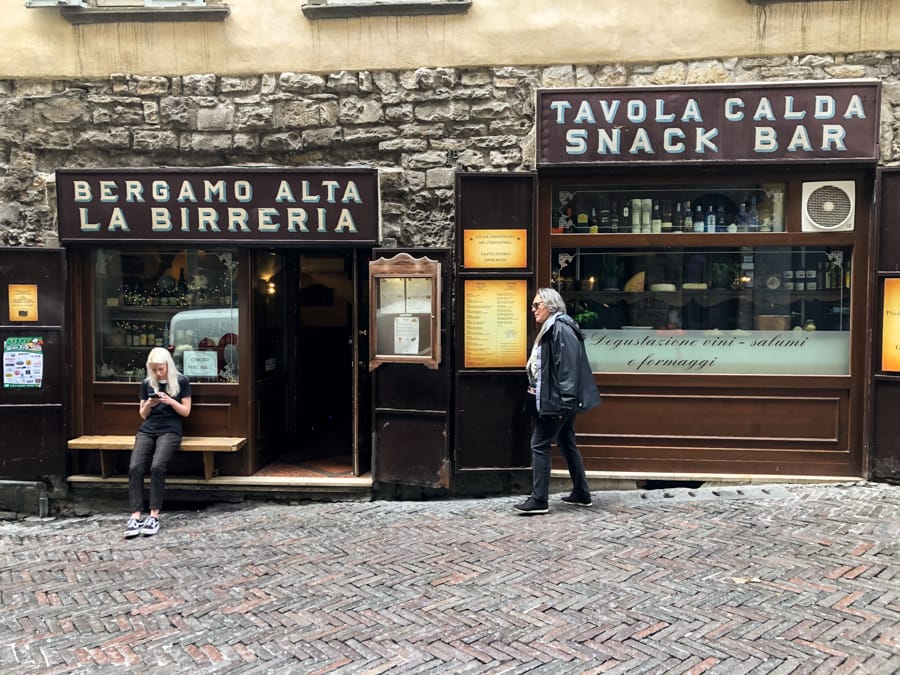 If you are not looking for a full meal, you can also choose from a selection of cold cuts and cheeses. For sports fans, Birreria di Citta Alta also has TV screens to show any football games that are on. 
You can find the bar at Via Gombito 1 in Bergamo.
Beer Garage
Beer Garage is your classic craft beer bar, bringing in beers from all over the world while also supporting local brewers. The style of the bar is simplistic and cozy and it is normally busy with locals looking to try the latest Bergamo craft beer or something more exotic and rare that has been imported.
The staff are incredibly knowledgeable about beer and will be able to help you select the perfect beer to match your tastes. There is no real food program, with only simple snacks like chips and nuts available. 
Beer Garage is located in the more modern part of town close to the Atalanta Stadium.
You can find Beer Garage at Via Borgo Santa Caterina 36 in Bergamo.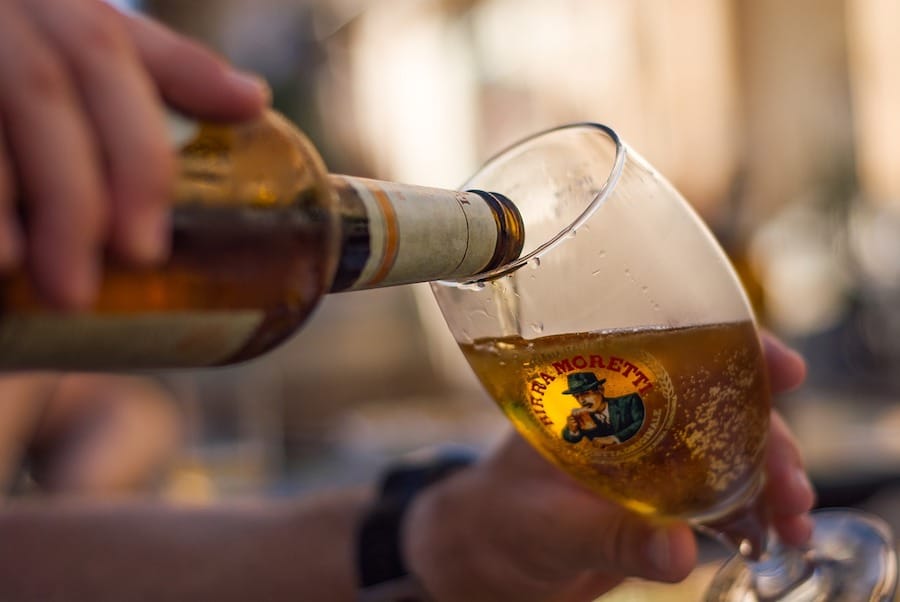 If you decide to venture from Milan to Bergamo or to the city from anywhere else in Europe (or afar) to visit the city, make sure you take advantage of the exciting Bergamo nightlife and visit some of the great places on this list!
Click here if you're seeking where to stay in Bergamo and click here if you're looking for how to get from Bergamo Airport to the city.