Milan is Italy's fashion capital and is one of the most desirable cities in the world to visit. One of the key things to be aware of when visiting Milan is ensuring that you pick the right place to stay!
This is a guide to where to stay in Milan and it will include Milan accommodation for all budgets.
Are you planning your trip to/from Milan last minute?
If youʻre booking your trip to Milan last minute, we have you covered. Below are some of the top tours, hotels, and more!
🇮🇹 Top Experiences and Tours in/from Milan:
🛌 Top Hotels in Milan:
casaBase (budget-friendly option!)
Naviglio81 (mid-range – I stayed here!)
Armani Hotel Milano (luxury option)
🚗 Looking for the best way to get around Milan? Click here to check rental car rates for Italy!
Where to Stay in Milan, Italy: Milan Accommodation for All Budgets
Italy's fashion mecca is a wonderful city to visit. Brimming with culture, places to shop, and amazing places to eat and drink, there is no chance that you will not enjoy the city.
With a population of over a million people, the winding city roads are the perfect place to get lost.
You can be on your way to visit the Milan Cathedral and stumble across an enticing eatery that looks so delicious you can't help but get sidetracked and pop inside.
There are also plenty of spectacular places to stay in this maze of a city- from luxury, five-star hotels to charming hostels for the budget-conscious traveler.
Each district in Milan has its own vibe which means you have a great selection of locations to stay in and don't just need to find places to stay in one neighborhood.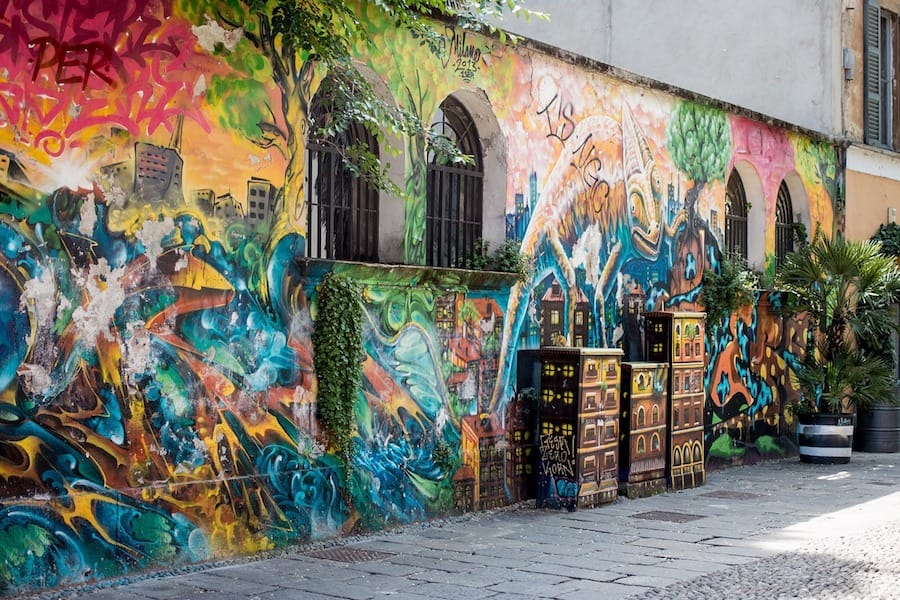 There is also a practical metro system that connects the city and it makes getting from one place to another quick and affordable with a ride costing merely €1.50.
And better yet, if you are planning to sightsee in Milan and use the metro a lot, you can purchase the Milan City Card.
This guide will take you through the best Milan hotel options throughout the city- from luxury five-star hotels to money-saving hostels.
Luxury Accommodation in Milan
Armani Hotel Milano
The name Armani is synonymous with style and elegance and this hotel will not let you down. The five-star, modern hotel is simply remarkable.
The rooms are all spacious and equipped with the latest tech from state-of-the-art TVs and iPads to Nespresso coffee machines for your morning caffeine fix. The rooms at the Milan accommodation are also stylishly designed with lovely stone or marble bathrooms.
If you are needing work or simply want to connect to the internet to video call loved ones, there is high-speed Wifi in all the rooms.
The Armani Hotel Milano is built into a 1930s building, keeping the original façade but modernizing the interior and extending the building above its original height.
The Milan hotel is designed for relaxing and winding down from a busy day in Milan. It also has a fitness center available in addition to spas and Turkish baths giving you ample opportunity to recuperate from an exhausting day exploring Milan.
There is a 24-hour reception available with the hotel striving to make check-in as comfortable and seamless as possible by speaking multiple languages.
There is an extensive breakfast buffet available for an additional daily charge. Many of Milan's best sights are a short walk away from the hotel and the metro station Montenapoleone is right next to the hotel.
If you're looking for where to stay in Milan, this is as good as it gets.
–> For current rates and availability click here
Park Hyatt Milano
The five-star Park Hyatt Milano offers not only superb hotel rooms and facilities but also incredible five-star dining with one of the on-site restaurants, Vun Andrea Aprea, holding not one, but two Michelin stars.
The luxurious and spacious hotel rooms come with modern facilities, speedy Wi-Fi access, and ornate bathrooms. Some of the rooms even have terraces offering views over the city from this centrally-located hotel in Milan.
Along with the famous Michelin-starred restaurant, there is another more international restaurant on the premises and a fully-stocked bar.
For those looking to relax and wind down after a busy day, there is a gym and spa that you can use. Looking to accommodate your every need, the reception desk is open 24 hours for your convenience.
The Park Hyatt Milano is centrally-located and you will find yourself at many of the main tourist sights within a few minutes of walking.
It is also the heart of the fashion district, so shopping for the latest high-end clothing is a breeze. It is also a great place to stay if you're interested in partaking in any Milan food tours while there.
–> For current rates and availability click here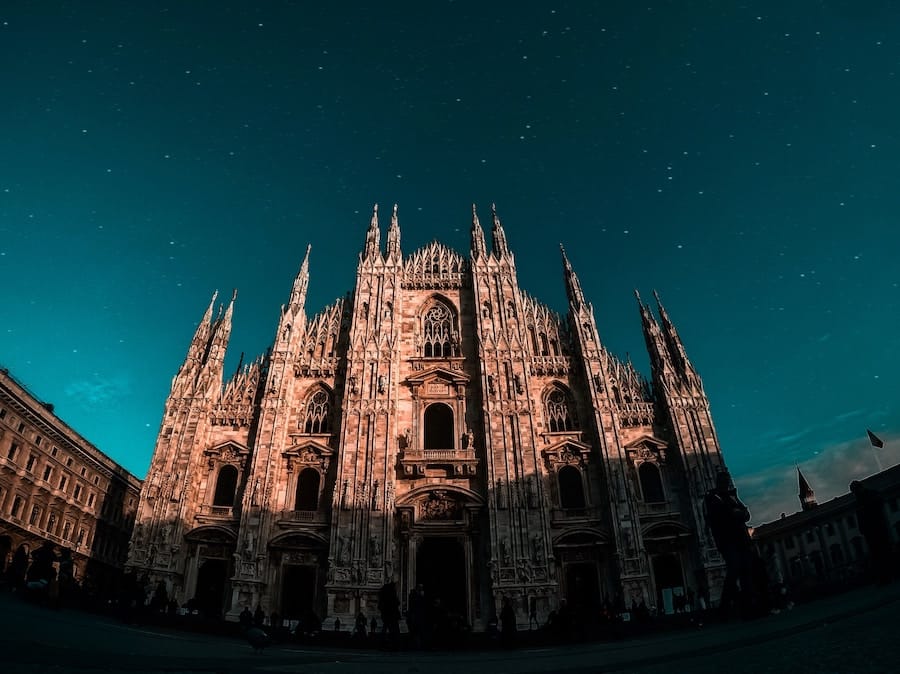 NH Collection Milano President
The NH Collection Milano President is an amazing hotel, with stylish and comfortable rooms. The room comes equipped with everything you could need from Wifi and a TV to a mini-bar.
The bathrooms are sleek and clean, complete with a rain shower for a refreshing way to wake up in the mornings or clean up after a busy day in the city.
If you are lucky, your room will have a view of the Milan Cathedral, although all rooms offer an impressive view of the city. There are also rooms that have stunning balconies to enjoy the Milan summer from.
The on-site restaurant at NH Collection Milano President highlights the best of Milanese cuisine, along with your more standard Italian dishes to an array of international food too.
If you are looking to keep up your gym routine while on your trip, there is a fitness center where you can work out. For an additional charge, you can enjoy a massage to relieve the day's tension.
The Milan accommodation is close to the main tourist areas of the city and you can reach many of the most famous sites within a short walk.
The metro is also close by, meaning you can quickly zip across the city to other areas of Milan. For those who are interested in shopping, there are plenty of the most famous brands located within a stone's throw of the hotel so you won't have to haul your shopping too far.
–> For current rates and availability click here
Mid-Range Hotels in Milan
Al Naviglio 81
Located in a small gated residence, this lovely, boutique hotel
is a comfortable and fun place to stay in Milan. The rooms are spacious and have large, comfy beds. The bathrooms are huge and incredibly well designed and it is obvious a lot of detail has gone into thinking about the furnishings.
For those needing a caffeine fix, there is a kettle in the bedroom for tea-making or an espresso machine in the hallway which can be used free of charge.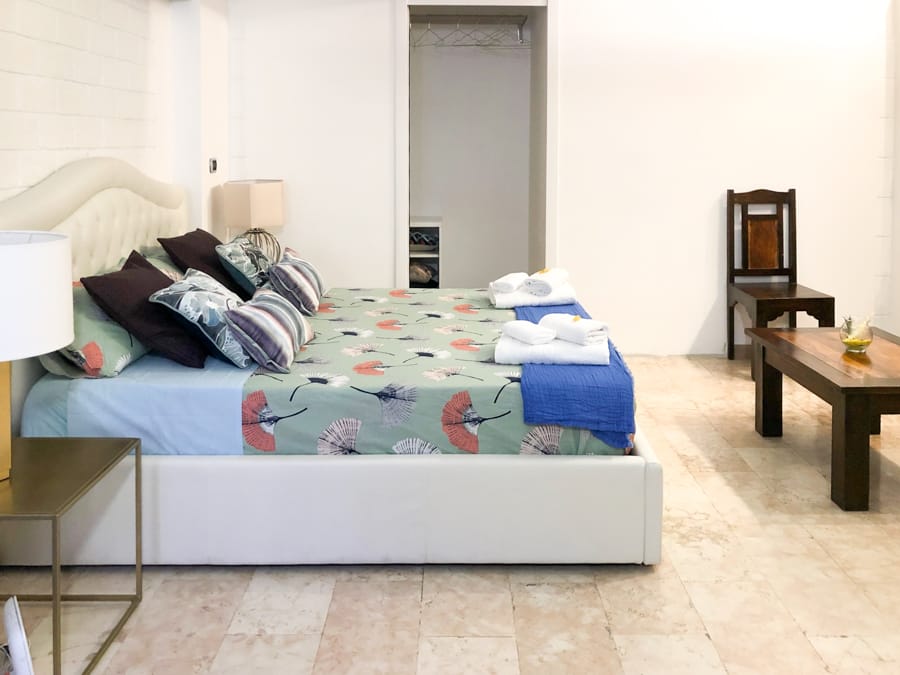 Al Naviglio 81 is located in the Navigli district of Milan, which is a trendy place with plenty of hip and cool bars. Along with great bars, there are plenty of places to eat along the small canal that runs next to the hotel.
The restaurants range from fine dining establishments to your more hipster burger joint. To reach the city center, you can either walk along the river and head into the city or take public transport with both metro and buses being available.
The staff of the hotel/guesthouse are very accommodating and will contact you with the arrangements for reaching the apartment beforehand.
Although there is no true reception, you can reach the staff via WhatsApp if there are any issues and they speak English.
–> For current rates and availability click here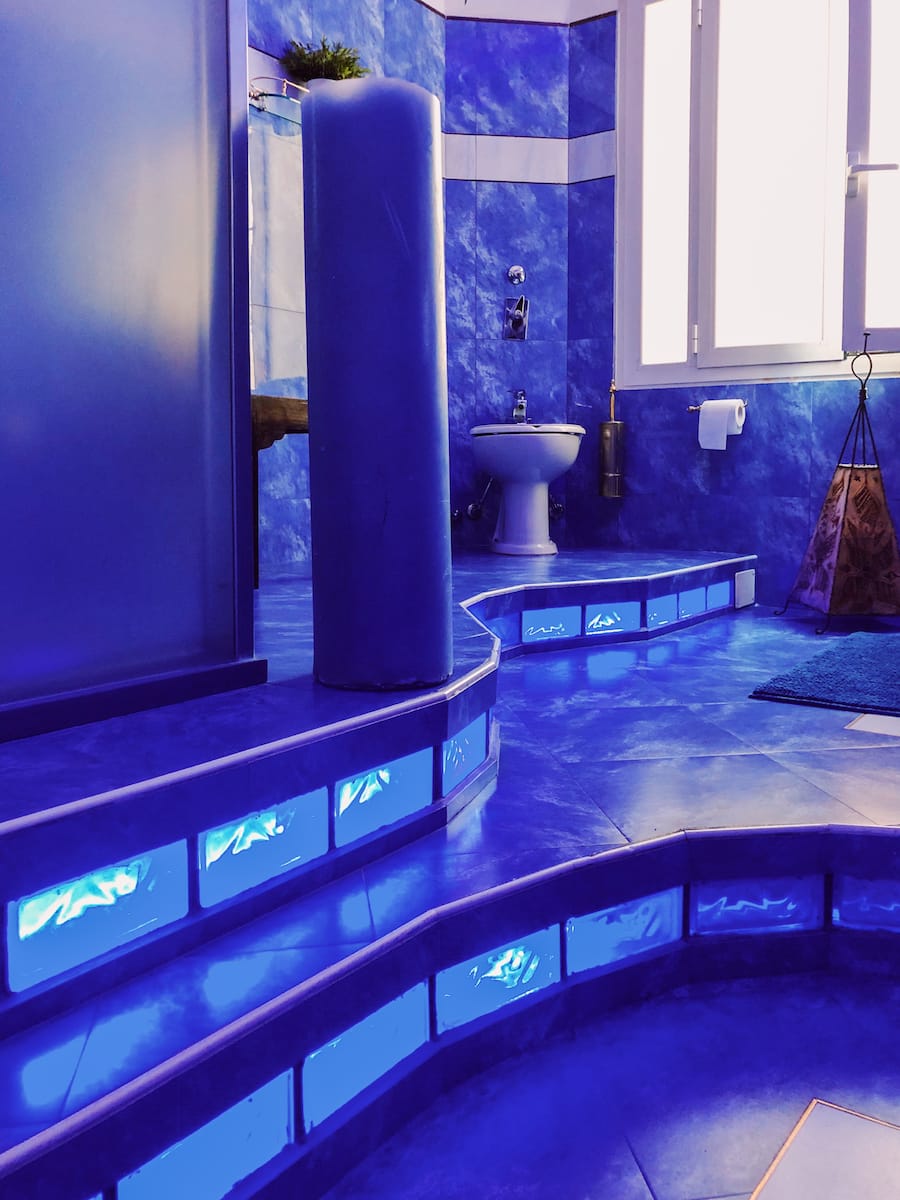 Hotel Palazzo Stelline
Hotel Palazzo Stelline is a wonderful hotel in central Milan. The rooms are spacious and clean with a comfortable bed and views of the inner courtyard of the former convent it was set into.
In the summer months, you can enjoy the courtyard and have a drink away from the noise of the city.
The location of the hotel is great with Milan Cadorna station located close by. Hotel Palazzo Stelline is an ideal launching point for a day trip to Lake Como from Milan.
Another fantastic site that is nearby is the famous Last Supper painting, which is one of the must-see sites in the city.
Many of the other famous sites in Milans are within walking distance of the hotel and San Siro stadium is only 4 km away.
There is a 24-hour reception, a well-stocked bar, and Wi-FI throughout the hotel. A breakfast buffet is included in the rate of the room.
–> For current rates and availability click here
Studio Apartment Vicolo Lavandai
A great alternative to a hotel is booking an apartment in Milan, like Studio Apartment Vicolo Lavandai.
Offering spacious apartments in the hip Navigli district of Milan, you will be able to enjoy kitchen facilities where you can cook your own food using some of Italy's finest produce.
The apartments come fully equipped with all you would need and some have the added benefit of laundry facilities.
Because it is located in the Navigli district of Milan, you will find plenty of awesome restaurants, serving a range of cuisines from traditional Milanese food to authentic Japanese food.
There also plenty of bars and clubs in the area where you can enjoy Milan's nightlife and drink with locals. During the stay, you can easily reach the city by public transport or foot.
The owner is incredibly accommodating and will make sure your stay is as good as it possibly can be. The accommodation offers luggage storage so you can store your bags if you are not leaving until later in the day.
If you're doing some Milan day tours, this is a great base in the city.
–> For current rates and availability click here
Hostels in Milan
casaBASE
casaBASE is a great and highly-recommended hostel, offering affordable rooms with shared bathroom facilities.
With Wi-Fi throughout the hostel and desks in each room, it's the perfect place to stay for those who are passing through and working remotely.
The hostel is located close to some of Milan's best sites and museums. There are plenty of places to eat and drink but luckily, casaBASE has its own bar on-site where you can enjoy a beer after a long day exploring exciting Milan.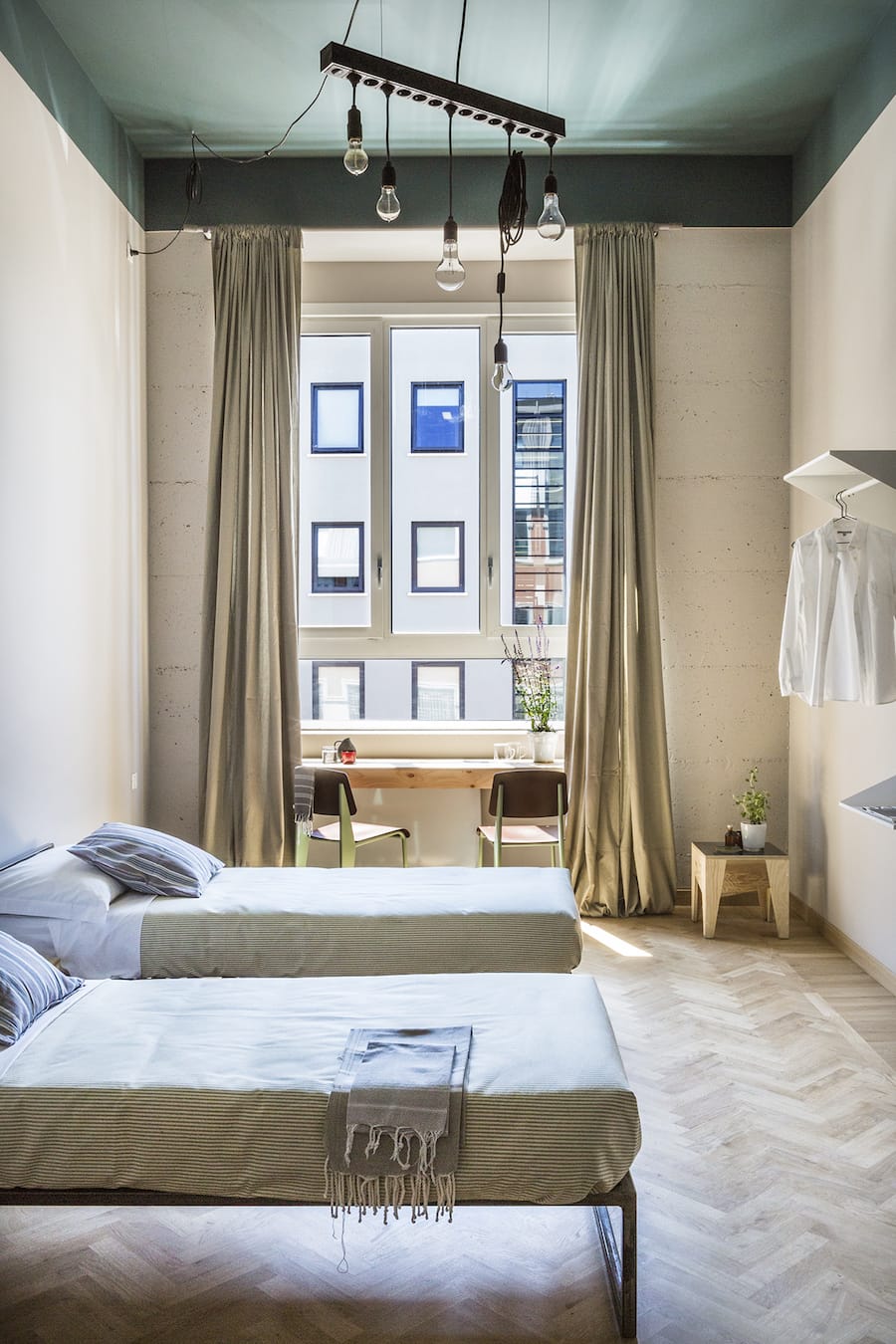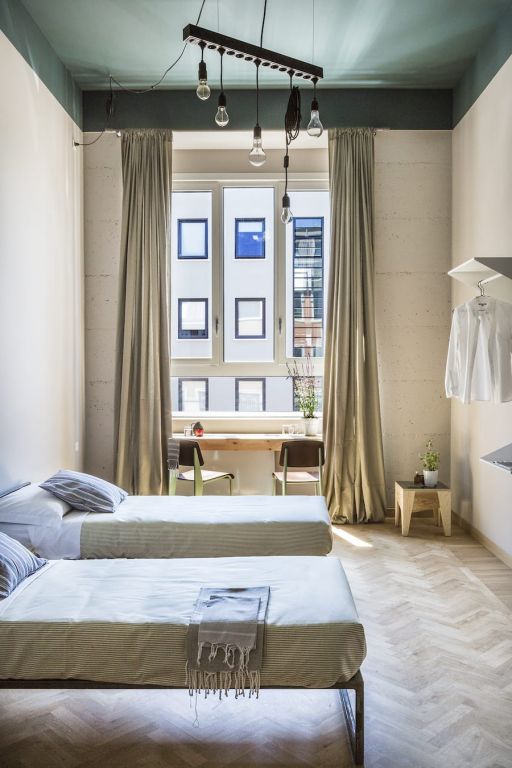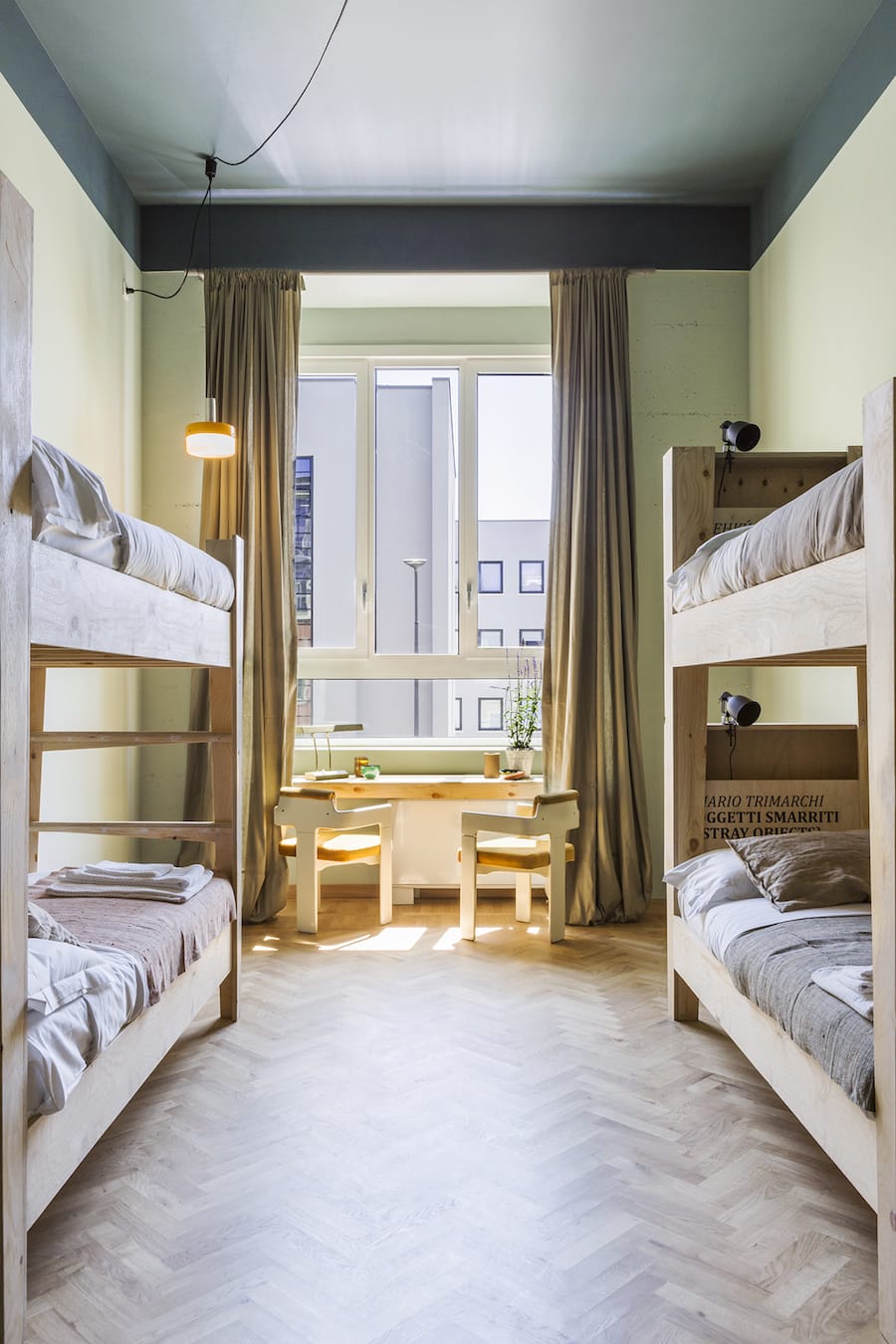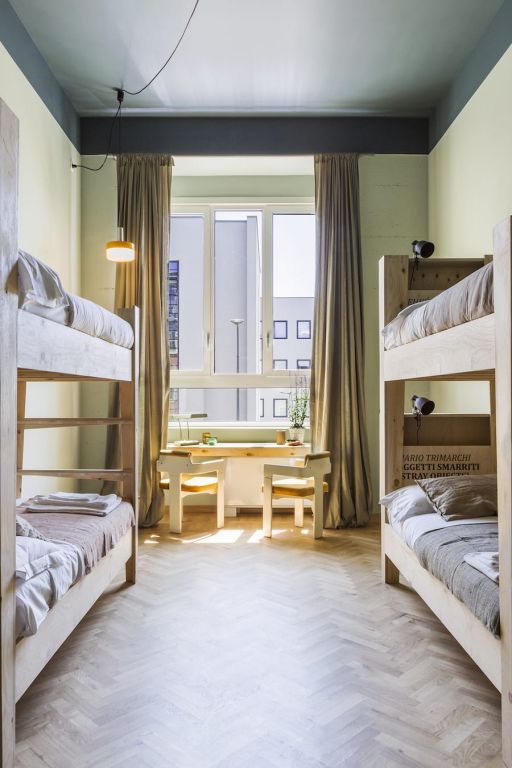 You will find an express check-in and check-out service as casaBASE, which is extremely practical for those who are limited on time. The staff are very friendly and always willing to help.
–> For current rates and availability click here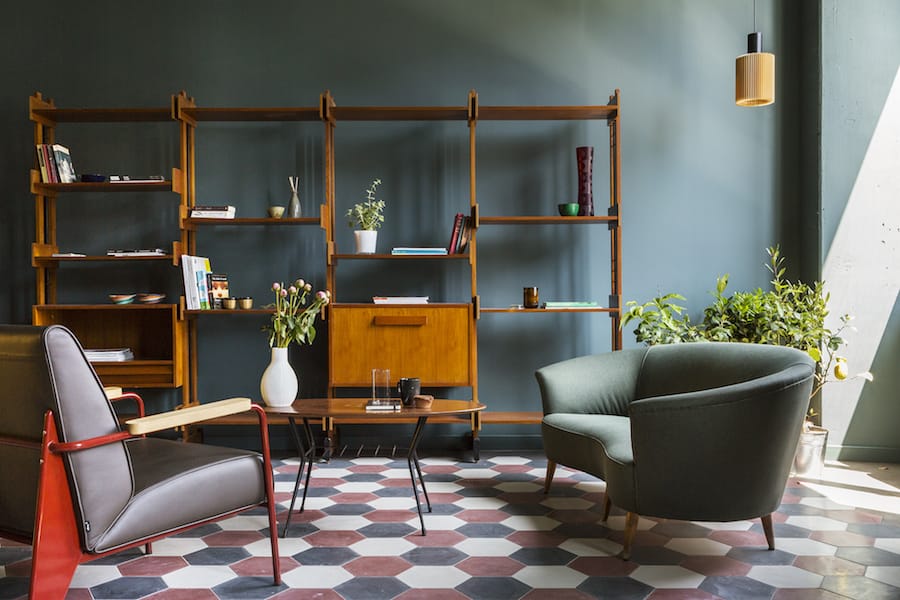 Ostelzzz Milano
Located close to the central station, Ostelzzz Milano is a fantastic Milan hostel with a unique twist. Each person will have their own self-contained pod within a dormitory, providing a nice little bit of privacy and personal space. Each area has its own clean shared bathroom with standard facilities.
Upon arrival, you will be offered a welcome drink to get your trip to Milan started in the right way. With its central location, exploring the city from the hostel is really easy either by foot or by metro.
For those wanting to shop in Milan, the fashion district is nearby where you will be able to stock up on the latest clothes from some of the world's most famous and desirable brands.
There is a 24-hour reception served by workers that are happy to help with any requests you may have during your stay. A breakfast buffet is included in the room rate.
If you need to store luggage during the day, this can be done for an extra charge. This is consistently noted to be one of the best places to stay in Milan.
–> For current rates and availability click here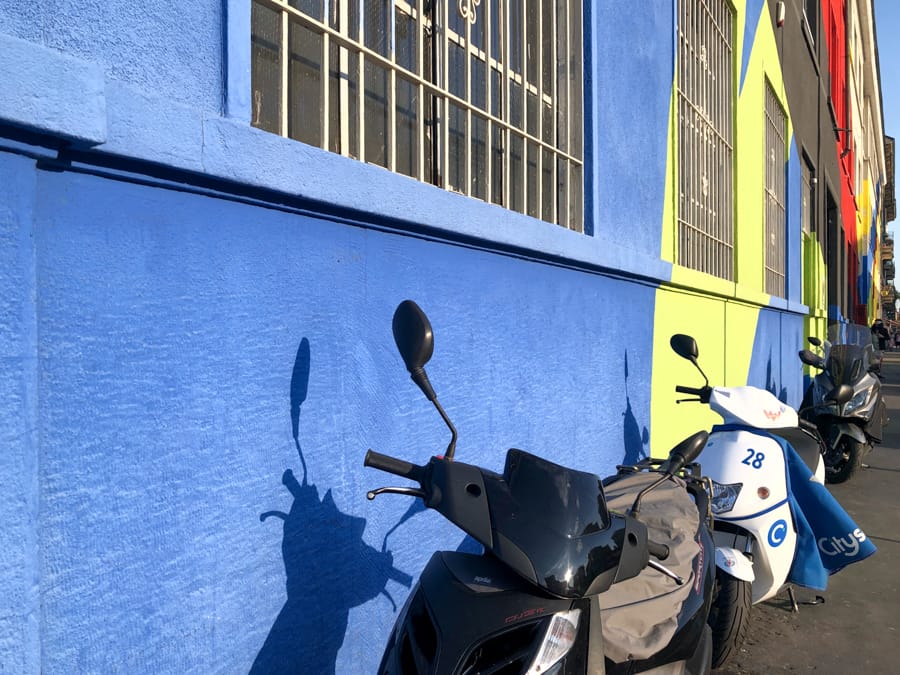 There are so many great places to stay in Milan that are suitable for every traveler.
Whether your trip to Italy is just to visit Milan or whether you will go from Milan to Turin and beyond, you will find some of the finest Milan accommodations in the city center and you will definitely find something within your budget if you plan ahead.