Are you looking for the best way to maximize a weekend in Seattle? This 2 days in Seattle itinerary is here to help!
If you've only got 48 hours in Seattle, this guide will help you discover the best things to do, restaurants, and more!
We even give some additional options in case you have more than two days in Seattle and want to take advantage of a long weekend there.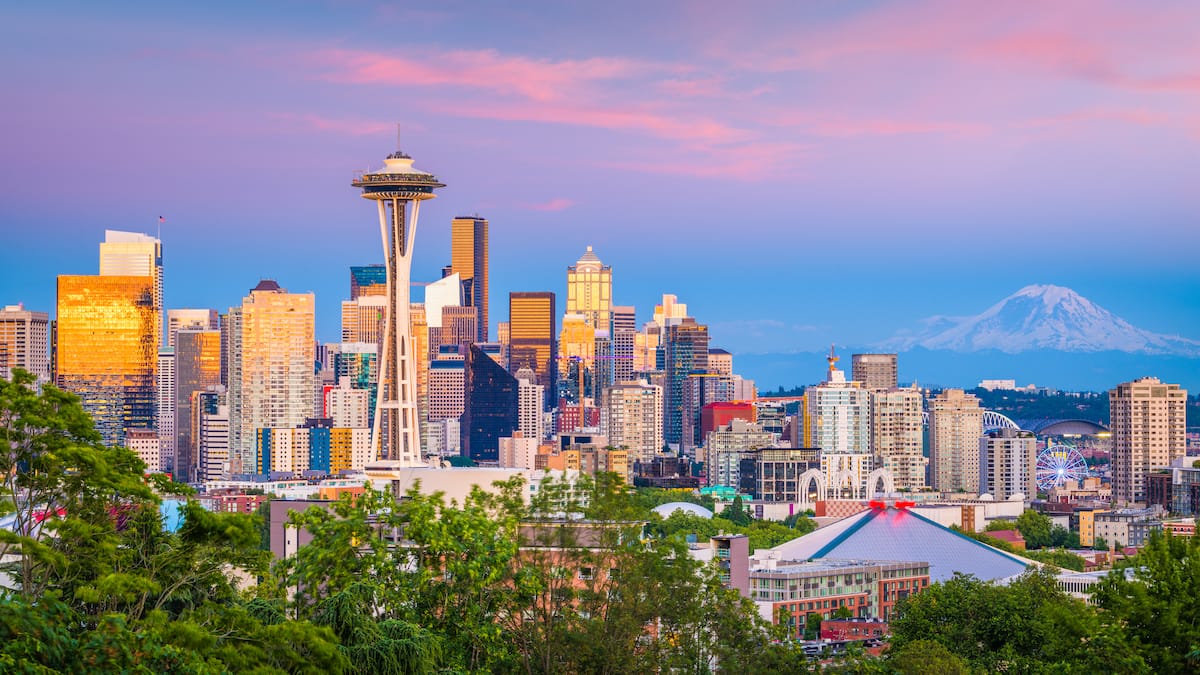 Did we miss any amazing things to do during a weekend trip to Seattle? Let us know in the comments!
Two Days in Seattle Itinerary Overview
As the largest city in Washington State, Seattle has a whole lot to do and it can be really tough to narrow down what's worth adding to your itinerary.
Whether you're looking for outdoor activities like hiking in the mountains, grabbing a bite to eat at a delicious cafe, or doing some shopping around, Seattle has it all!
But especially as a first-time visitor, you may not know what to do and where to start, so we've taken care of a weekend itinerary for Seattle for you.
Seattle Itinerary Day One
On day one, you'll get to explore some of the best activities within the US city, before venturing out a bit to explore the surrounding area.
See the Space Needle
A trip to Seattle certainly wouldn't be complete without a visit to the iconic Space Needle, located in Seattle Center.
This 605-foot-tall structure sees over 1 million visitors per year and is a prominent feature in the Seattle skyline.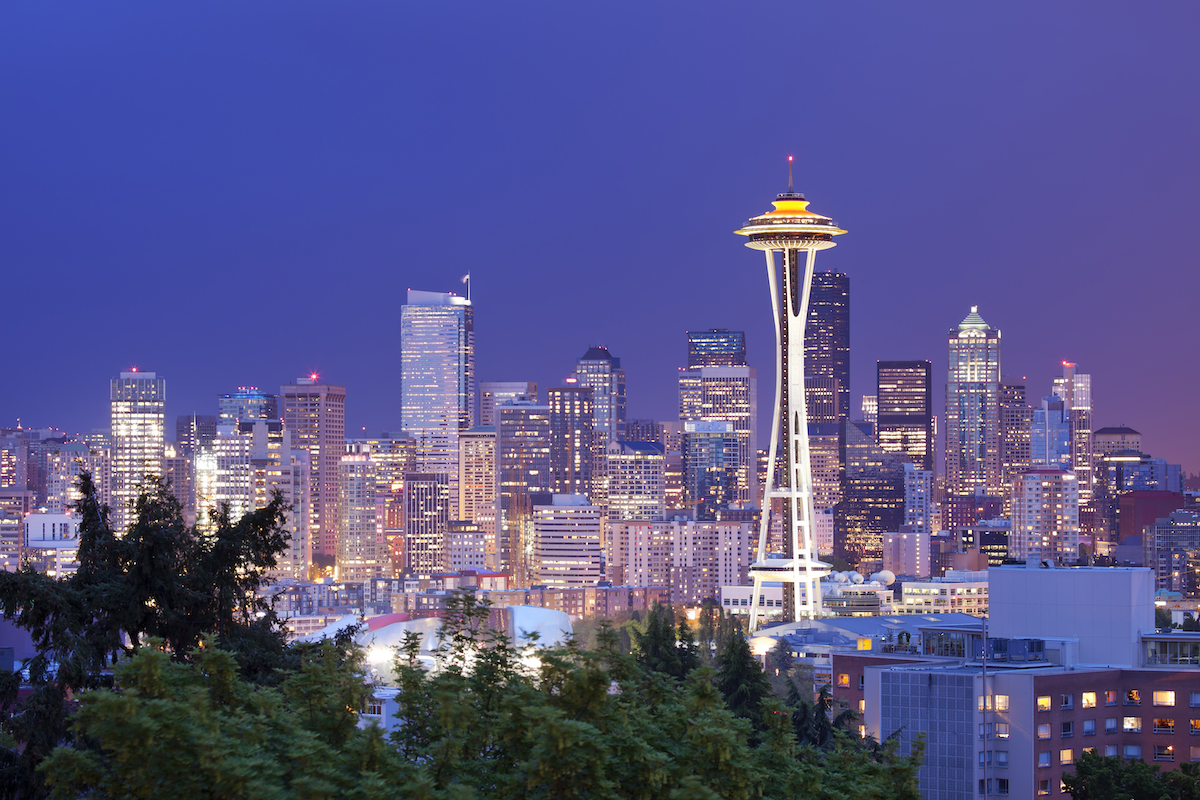 Visitors can either view the Space Needle from the ground or ride up in the elevator to the top level, where you'll be treated to 360-degree panoramic views, 520 feet above the beautiful city.
Or, enjoy a unique cocktail experience in The Loupe Lounge, the world's only rotating glass floor lounge for adults. To save some money, purchase a Seattle City Pass, which allows you admission to a few of the top attractions within the city.
Visit the Chihuly Garden and Glass Museum
Also located in Seattle Center, with views of the iconic Space Needle, is the Chihuly Garden and Glass Museum.
This fantastic museum is unique from others in the area, as it features a variety of handmade glass art, created and inspired by artist Dale Chihuly.
Explore eight different galleries including the Glasshouse, a glass structure filled with natural light and an expansive piece of art.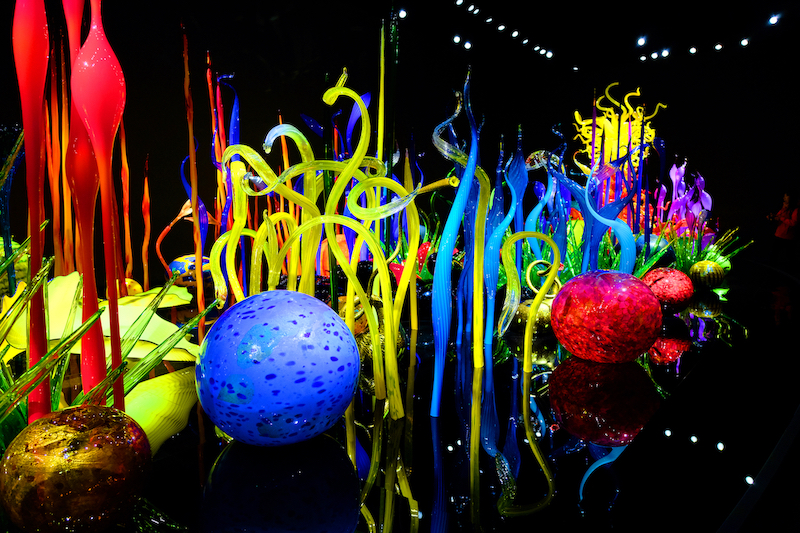 The Garden is another popular gallery, featuring a botanical garden that uniquely complements the displayed artwork.
You can actually bundle a ticket to both the Space Needle and Chihuly Garden and Glass Museum to save some money!
Explore Pike Place Market
Just a few blocks down the street, situated on a bay of Puget Sound, is Pike Place Market.
This popular market has become a staple for those visiting Seattle and has taken the title of being one of the oldest continuously-running public markets in the country!
Arrive to the market hungry, and leave absolutely stuffed. Inside, you'll find a variety of different food shops, from some of the 'world's best' mac 'n' cheese at Beechers, to a classic bowl of clam chowder at Pike Place Chowder.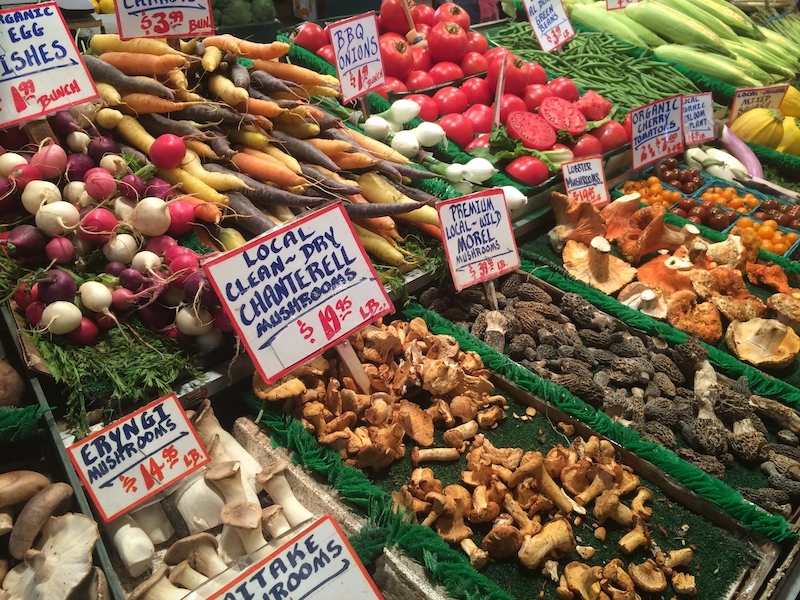 And don't forget to grab dessert at Three Girls Bakery, which was the first business licensed to women in Seattle.
Besides food, you can also shop for souvenirs, fresh flowers, or fresh seafood.
>> Click here to take a tour of Pike Place Market
Ride the Seattle Great Wheel
After filling up on lunch at the market, head down to the Seattle Great Wheel on Pier 57.
The Seattle Great Wheel is a giant Ferris wheel, located right on the shore of Puget Sound.
Enjoy views of the water, look for wildlife, and just have a fun ride. At night, the wheel lights up, and on weekends you can enjoy an illuminated light show with over 500,000 LED lights.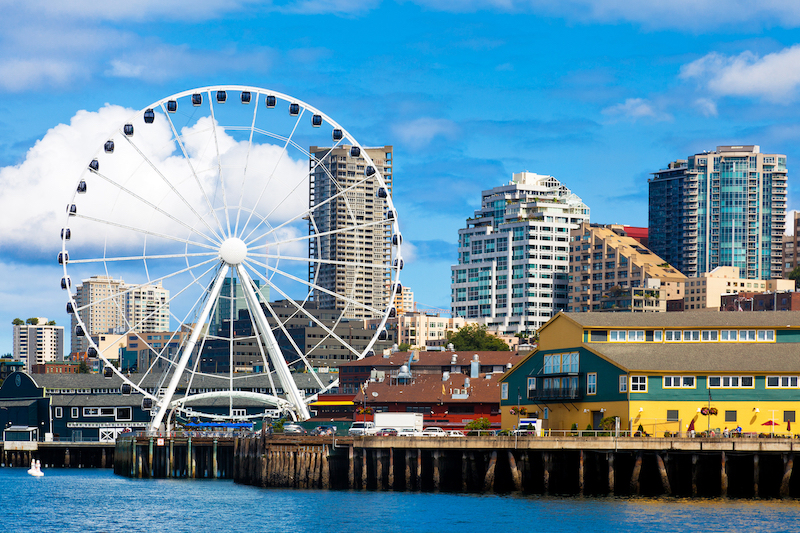 Another fun activity to take part in while you're in the area is Wings Over Washington, a unique experience where you'll "fly" over some of Washington's most popular attractions in a 'flying theater.'
Grab a Bite to Eat for Dinner
If you're ready for some dinner after all of the wandering around the city, there are plenty of places to grab a bite to eat not too far from the Great Wheel.
The Crab Pot, The Fishermans Restaurant, and Elliott's Oyster House are a few great options to try some of Seattle's famous seafood.
If you aren't a seafood lover, The Pink Door is a popular Italian restaurant, and Two Doors Down features fantastic burgers. Or, check out Next Level Burger for some delicious plant-based burgers.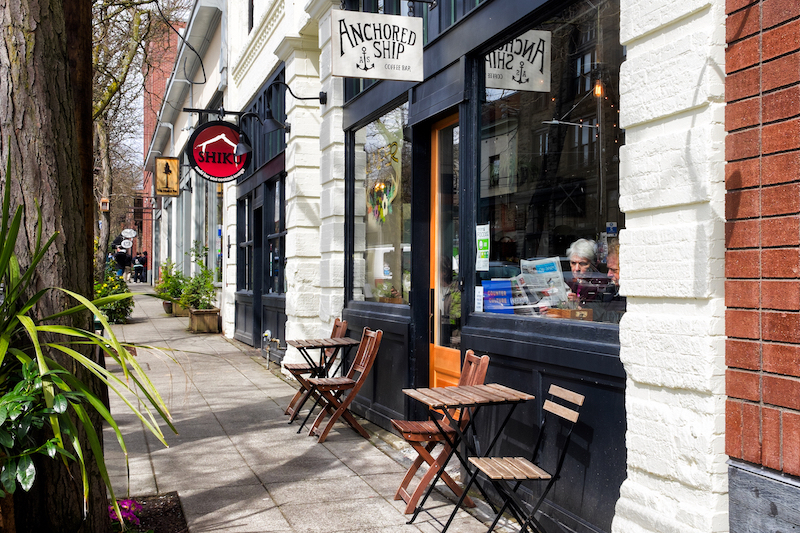 Enjoy Dessert at Salt and Straw
As day one of your Seattle weekend itinerary comes to a close, make a stop at one of the best dessert shops in the city, Salt and Straw.
This Portland-based ice cream shop features some of the most unique flavors, that change monthly.
This can be a bad thing if you find one that you love… but a really great thing if you're interested in trying seasonal flavors and something new.
Seattle Itinerary Day Two
After you've finished exploring the downtown area of Seattle, it's time to venture out on day two a bit and see more of Washington's beautiful nature!
Take a Morning Stroll at Discovery Park
After spending the previous day in the city, you may be looking for a bit of relaxation, which can easily be found at Discovery Park.
This is Seattle's largest park with a lighthouse, trails to walk on, and beaches to visit.
Spend a bit of time wandering around the walking paths and take in the views of the West Point Lighthouse, which is situated on Shilshole Bay of the Sound.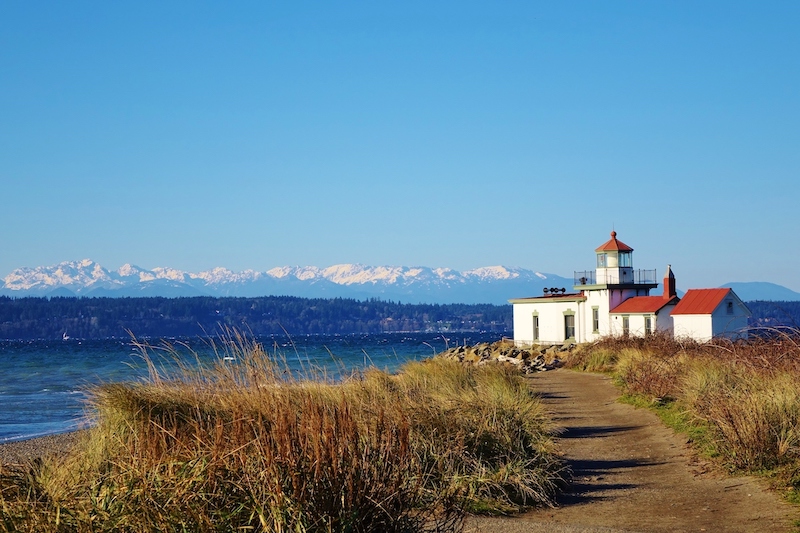 Take the short South Beach Trail down to the beach and enjoy fantastic views of Mount Rainier, peeking out over the water.
This is a fantastic way to start your morning before heading out for some more adventuring.
Check Out the Fremont Troll
If you've never actually seen a troll under a bridge and have only ever heard of them, then now's your chance to see the real deal!
In the Fremont neighborhood of Seattle, you can find the Fremont Troll, a giant sculpture, located underneath the Aurora Bridge.
This troll is made of rebar steel, wire, and concrete, and is seen crushing an old Volkswagon Beetle in its hand. It's 18 feet tall, so visitors can actually climb up onto the troll and take a photo with it.
See the Views at Kerry Park
If you're someone who loves viewpoints over magical places, then you may particularly love Kerry Park.
This small park in the Queen Anne neighborhood of Seattle has one of the most fantastic viewpoints over the entire city.
Whether you visit at sunset, sunrise, or in the middle of the day, you'll be treated to absolutely beautiful views of Seattle, the Space Needle, and on clear days, Washington's tallest mountain, Mount Rainier.
It's particularly beautiful at night when the city is all lit up, or as the sun goes down behind the mountain.
Grab Coffee at Starbucks Reserve Roastery
Even if this is your first visit to Seattle, you've probably heard that you should try "Seattle's Best…" coffee, that is.
Seattle is home to the first Starbucks, located on Pike Street, about a mile from Pike Place Market.
If you're a coffee lover, or more specifically, a Starbucks lover, then you may really enjoy grabbing a cup of joe at the chain shop's birthplace.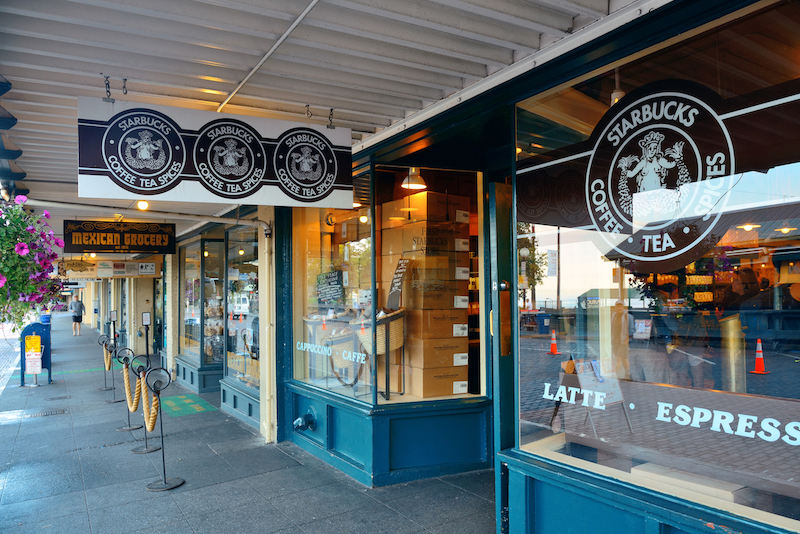 Or, you may just enjoy taking a look at what they call, 'The Line,' which stretches out of the store and down the street.
Look for Seals or Sea Lions at Alki Beach
One of the most fun parts about taking a trip to the coast is the opportunity to see marine life as you look out into the ocean.
Harbor seals and sea lions call Puget Sound home, and you may be lucky enough to spot a few on your visit!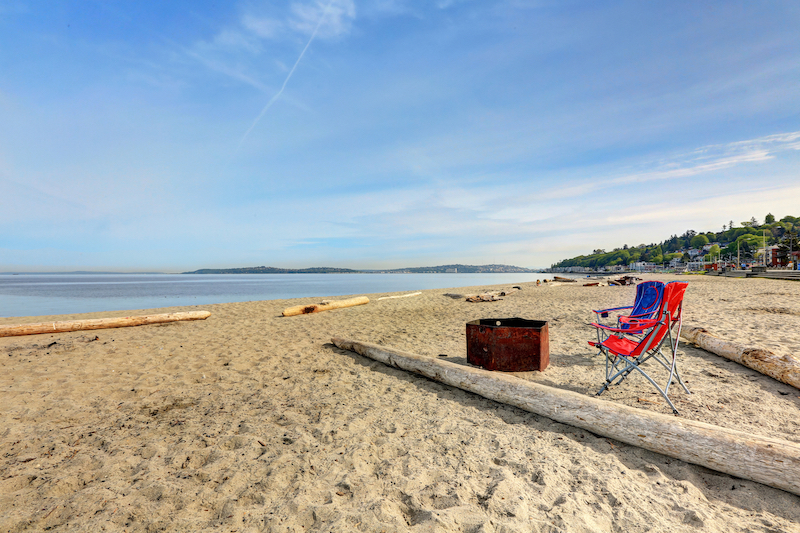 There are a few places where you might get the chance to see these magnificent creatures, but one place to search for them is Alki Beach.
While there is no guarantee that they'll be there, as with any wildlife, it's certainly worth the chance to look! If you visit during the spring, you're more likely to see them.
Take a Short Trip to Snoqualmie Falls
To end your weekend in Seattle, take the short 30-40 minute drive out to Snoqualmie Falls, one of the best waterfalls near the city.
As one of the most popular attractions in the state, it's no surprise that this beautiful waterfall gets more than 1.5 million visitors per year.
You can either view the 270-foot falls from the upper observation deck, or hike down about ¾ of a mile to the lower observation deck.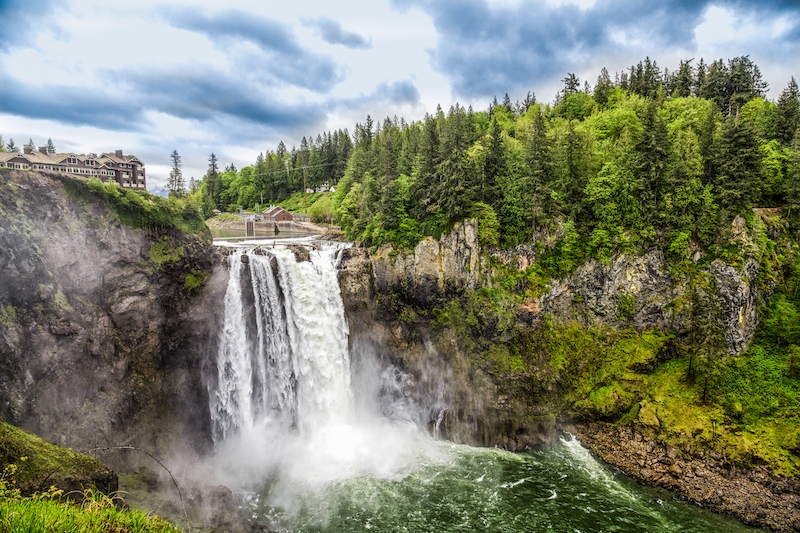 Since the 1890s, the falls have been used as an underground hydroelectric power plant that still uses the original generators that it was built with.
But it is still a fantastic location to visit, and the perfect way to end a visit to the PNW.
More Than 2 Days in Seattle?
If you've finished up your two-day itinerary in Seattle and still have a bit more time to spare, then you may be interested in checking out some more of what Washington has to offer.
Here are a few more activities to add to your list if you've got some extra time.
See a Professional Sports Game
If you're a sports fan, then you'll be glad to know that Seattle has multiple professional sports teams that visitors can watch.
During the fall months, the Seattle Seahawks football team plays at Lumen Field.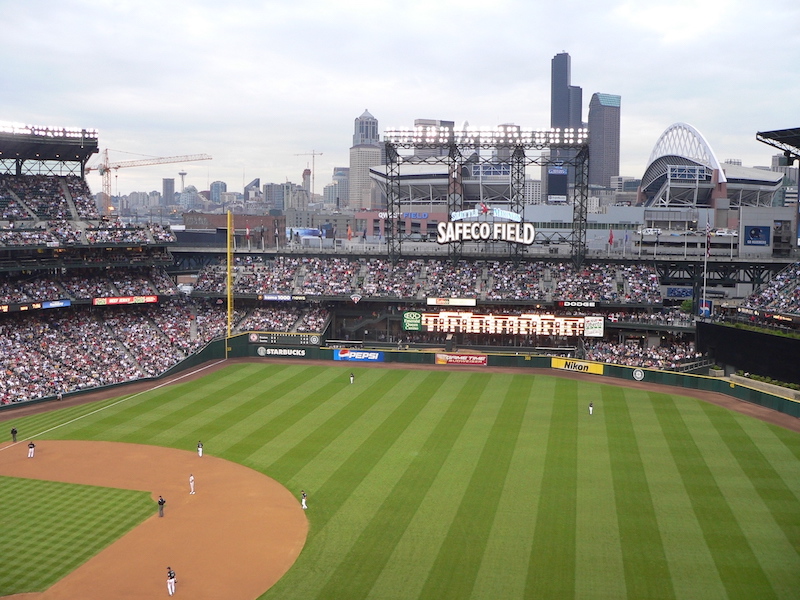 And in the summer, the Seattle Mariners host their games at T-Mobile Park.
When the weather gets cold and the occasional snow begins to fall, the Seattle Kraken takes the ice at the Climate Pledge Arena.
Go Hiking in the Mountains
One of the best things to do during a visit to the Pacific Northwest is to visit the mountains and go for a hike.
The Cascade Mountain and Olympic Mountain ranges are found in the state and offer fantastic hiking trails for people of all skill levels.
There are quite a few places that make for a great day trip from Seattle, including along Highway 2 near Index and Gold Bar, as well as I-90 in the Snoqualmie region.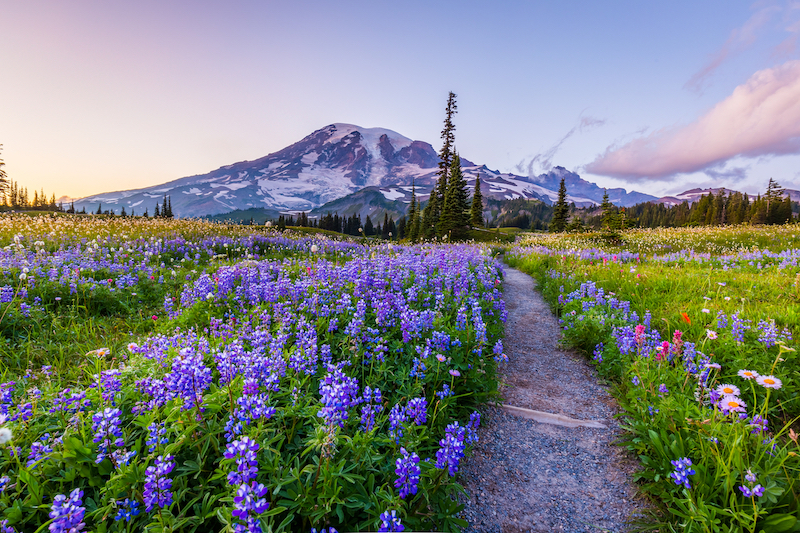 Mount Rainier National Park as well as Olympic National Park also make great day trips from Seattle (even in the winter!) that allow you to visit two of the state's beautiful national parks.
So if you have extra time and are looking to hit the trail, you'll definitely have no shortage of options.
Looking to have your day trip organized a bit better? Click here to check out day trips to Mt. Rainier!
Hit the Ski Slopes
Similarly to hiking, the Pacific Northwest is well known for its fantastic skiing and snowboarding runs. With so many mountain ranges nearby, there are plenty of resorts to choose from.
Near Seattle, Summit at Snoqualmie is a small resort along I-90 that is just under an hour from the city center.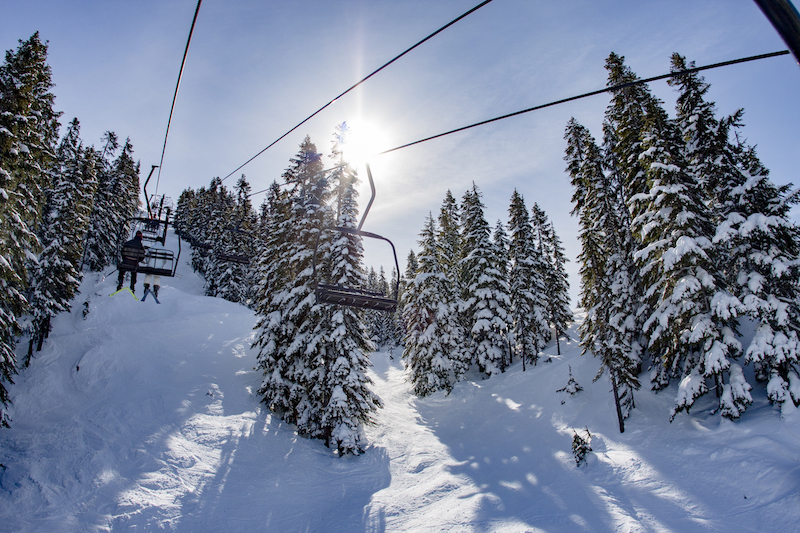 If you're okay with driving a bit further, Stevens Pass is a beautiful resort, nestled in the Cascade Mountain range.
This resort is a bit larger and has fantastic views of the surrounding mountains.
Go Whale Watching in Everett
Washington is also a well-known location for whale watching in Puget Sound and the bays of the Pacific Ocean.
Depending on what time of year you visit, you can see a variety of whales including orcas, humpbacks, grays, and blue whales.
There are several whale-watching tour companies within a short distance of Seattle, including out of Everett and on the San Juan Islands.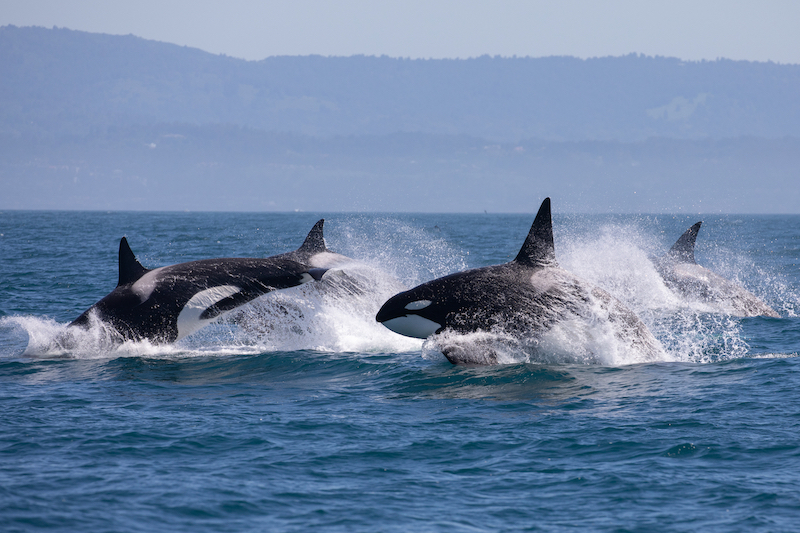 To add to the fun, there's a chance that you'll see other marine life besides just whales on your tour as well!
You can even try searching for whales on your own by heading to a beach and looking for blowholes out in the water. This way is more difficult, but it won't cost you any money.
Go Museum-Hopping in the City
While visiting the Chihuly Glass Museum was included on day one, there are a few more great museums in Seattle that are worth making a stop at during your visit.
Many of them are right within the downtown area which is easily accessible when visiting other attractions.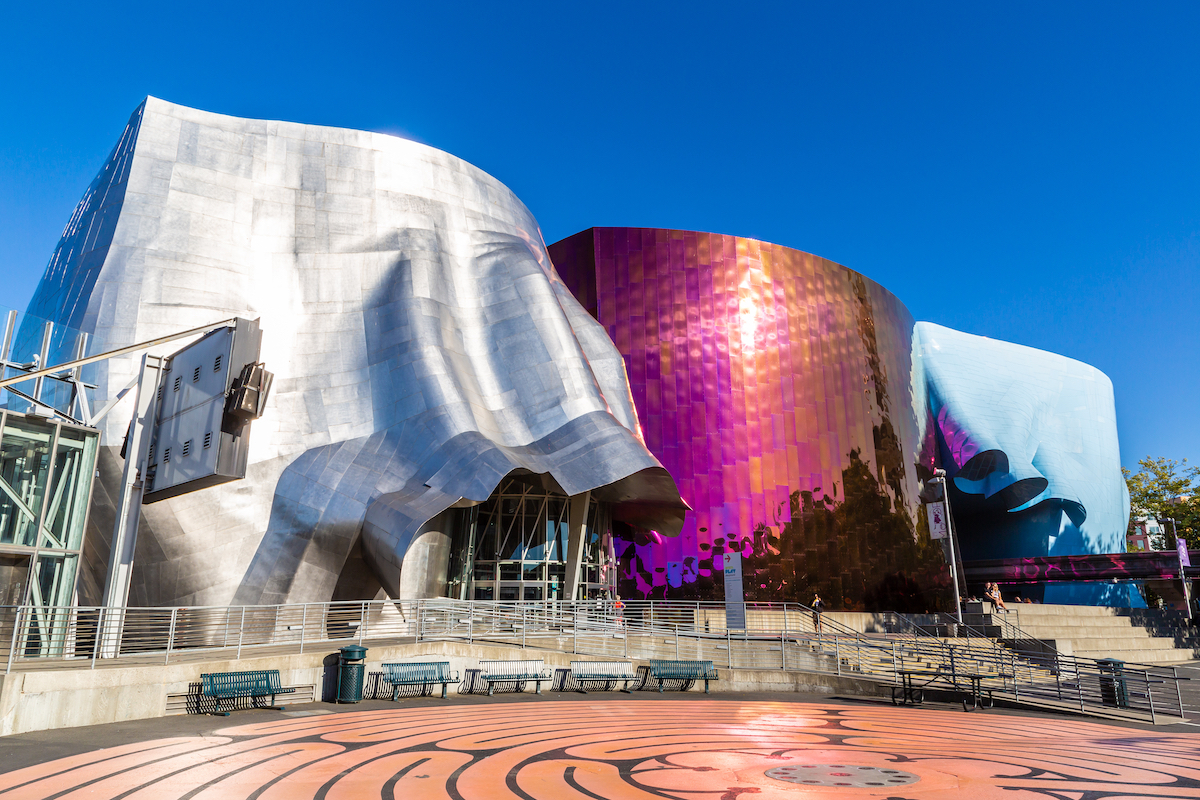 Among the most popular include the Seattle Art Museum, The Museum of Flight, the Museum of Pop Culture, the Pacific Science Center, and the Olympic Sculpture Park.
These are all great museums to visit, especially if you get stuck with a rainy day, which definitely isn't unheard of when visiting Seattle!
Best Time to Visit Seattle
Seattle is a beautiful city to visit any time of year, especially since snow is pretty rare within the city.
But there is definitely a better time to visit than others. If you're on the hunt for the time of year with the best weather and things to do, then it's best to visit during the summer months.
Between June and August, there's the smallest chance of rain, and most places you visit will be free of snow, if you're going toward the mountains.
Where to Stay in Seattle
When you're ready to call it a night after a full day of exploring, consider booking a stay at one of these beautiful hotels near the city center.
Each of these is within a short distance of the activities in Seattle and is perfect for a night or two.
The State Hotel: Located just a few short steps from Pike Place Market and the waterfront. It's a beautiful hotel with a rooftop deck and an on-site restaurant.
Staypineapple Hotel FIVE: This budget-friendly accommodation option in Seattle is perfect for those looking to save a bit of money.
The Space Needle is just 10 minutes away and you'll love the unique decor within the hotel.
Seattle, Washington is a beautiful city with plenty of activities for everyone. From nature to shopping to eating delicious food, you certainly won't be left bored with this itinerary for a weekend in Seattle!
Did we miss any amazing things to do during your 2 days in Seattle? Let us know your tips in the comments.
More PNW Travel Guides
Pin this Seattle 2 Day Itinerary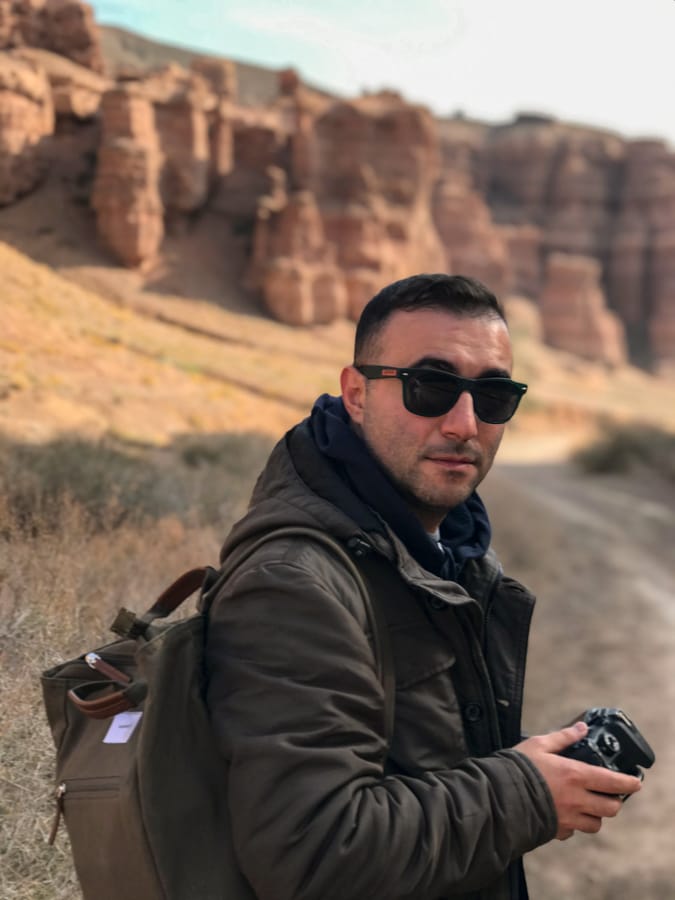 Aram is a travel blogger and writer from Armenia who spends his time between Spain and his home country. He is passionate about music and football (the European kind) and covers a lot of Western European destinations on the blog. Aram is a laidback traveler who enjoys meeting new people and finding the best food in each city that he visits (hence his frequent trips to France, Italy, and Greece!). He has been featured in (or written for) Forbes, BBC, The Guardian, Fodor's Travel, and more.