Located in Chelan County, the city of Wenatchee is often referred to as the 'Apple Capital of the World'. These are the best things to do in Wenatchee, WA for first-time visitors.
Are you planning your trip to Wenatchee last minute?
Be sure to book your accommodation in Wenatchee ahead of time to ensure availability!
Here are our top recommendations for accommodation in Wenatchee:
The Wenatchee Valley is a sports lover's paradise and there are so many activities to keep one occupied, regardless of the time of the year. We tried to list an array of fun things to do in Wenatchee that will give visitors something for each season.
Did we miss anything on this guide that should be on a Wenatchee itinerary? Let us know in the comments! Thanks!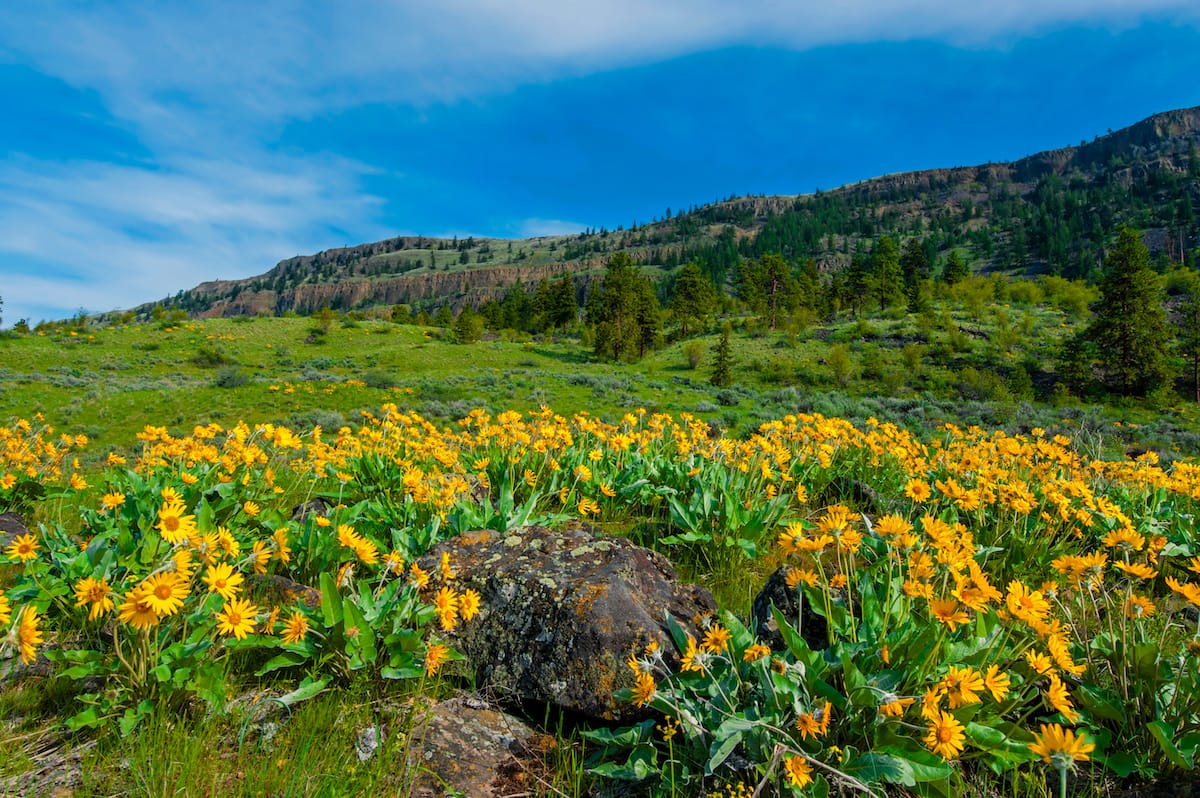 Best Things to Do in Wenatchee
Go Skiing at Mission Ridge
Find the best skiing area on the eastern side of the Cascade Mountains at Mission Ridge. It boasts 2,000 accessible acres, including 36 trails served by four lifts, two rope tows, and more!
Mission Ridge is situated a little higher than the other mountains of the area and features almost 300 days of sunshine annually. The terrain is designated for beginner, intermediate, and advanced level skiers, so it is perfect for anyone!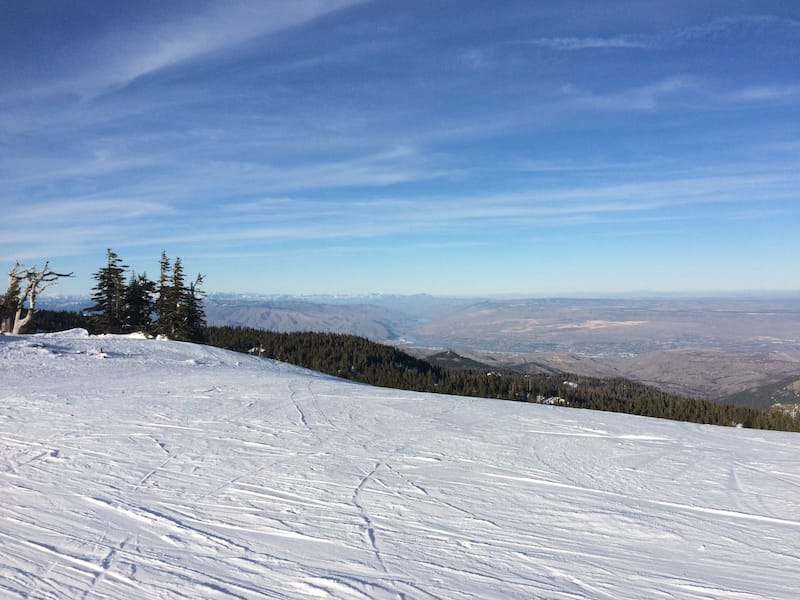 For those who prefer advanced skiing, the area offers amazing backcountry skiing opportunities. Remember to check in with the ski patrol before starting your backcountry journey, however.
If you're a newcomer, don't worry, Mission Ridge provides ski lessons, including private lessons for both adults or kids. Visitors can also find ski equipment rentals for the day at Mission Ridge shop.
If you happen to be visiting Wenatchee in winter, this is the perfect place to spend a day or two and it is one of the best places in the western US to spend some time skiing!
Visit Brewer's Row for Craft Beer
Wenatchee is famous for agritourism and several types of businesses associated with it – including craft beer!
Wenatchee's Brewing District represents three downtown breweries that joined together to create Brewers Row. All three breweries are located within walking distance of each other and are easily visited on the same trip!
The largest craft brewery is Badger Mountain Brewing. With 24 taps, it's one of the most widely distributed breweries of Wenatchee. Be sure to try their famous blonde series and also the pale ale.
Next is Columbia Valley Brewing Co., the oldest brewery in Wenatchee, featuring an open brewing area, sunny patio, and endless experimentation. Try Endless Summer Ale as well as darker options, including the Ridgeline Dry Stout and Happy Holiday.
The youngest company of the row is family-owned and managed by Wenatchee Valley Brewing. Their signature beer is Overlord Pale Ale, first brewed in 2009.
Visit Wenatchee Confluence State Park
Located at the confluence of the Columbia and Wenatchee Rivers, Wenatchee Confluence State Park is a famous recreational area and tourist destination. Spanning over 194 acres, the park provides perfect swimming, boating, jet skiing, bicycling opportunities.
It is a year-round camping area equipped with campsites, restrooms, hiking trails, fishing, and picnicking areas. The park is divided into two sections. The northern part is there for recreational purposes, while the southern part is a natural wetland area.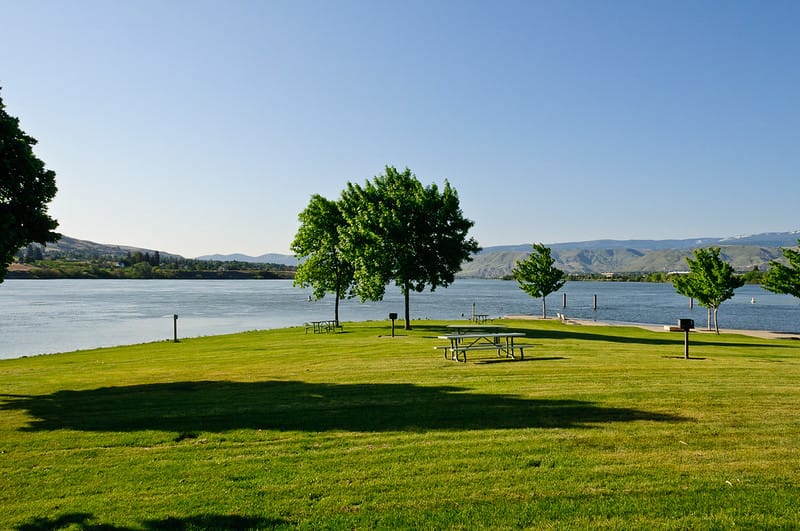 The multi-use Apple Capital Loop Trail stretches through Wenatchee Confluence and offers a nice place for biking and walking along the river. The park attracts not only cycling and water sport enthusiasts along its paths, but it also offers baseball fields, volleyball, basketball, and tennis courts.
An automated pay station is available in the park where visitors can buy a one-day or annual Discover Pass. This park is one of the best free things to do in Wenatchee, especially during the warmer months!
Go Shopping at Pybus Public Market
Have a unique shopping experience at the Pybus Public Market in Wenatchee. Here you'll find a high-quality selection of local and homemade products. The market is designed to support the local community and has become one of the most popular places to visit in Wenatchee as a result.
It provides a platform for farmers, business owners to sell their goods. People gather here to purchase delicious food, handcrafted items created or grown in the area and have been since the 1940s when the market was built.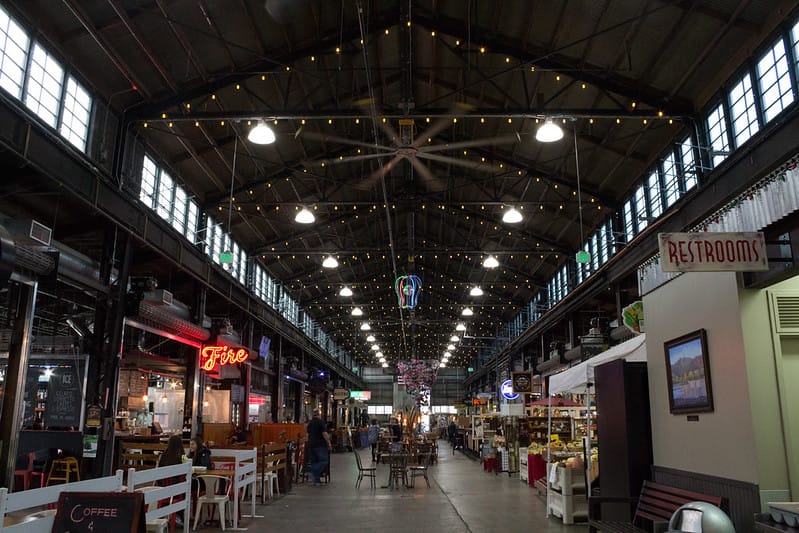 The Pybus Market is open 365 days a year and you can stop in anytime! This football field size market is home to 16 full-time vendors and even organizes workout classes, family game nights, holiday parties.
Visit the market to enjoy live music every Friday night and some delicious food from the vendors. And, if you're a cheese lover like myself, visit the Cheesemonger's Shop where you'll find cheese platters, olives, and more!
Head to Royal Produce and discover local produce and homemade salsas and smoothies. Grab your coffee with a croissant at Cafe Columbia and spend part of your day at the Pybus Public Market.
Discover the Wineries in Wenatchee
Situated in the Columbia Cascade wine-growing region, Wenatchee is home to a dozen wineries and several wine-tasting events. Most wineries are family-owned and offer high-quality Washington wines.
Here's a few of the top Wenatchee wineries to discover on your trip:
Bianchi Vineyards is a family-owned boutique winery boasting delicious hand-crafted wines. Discover unique flavors at their tasting room and soak up the fabulous views of the Columbia River Valley and the Cascade Mountains at their patio. You'll find plenty of red blends, white blends, rosé, and Tempranillo.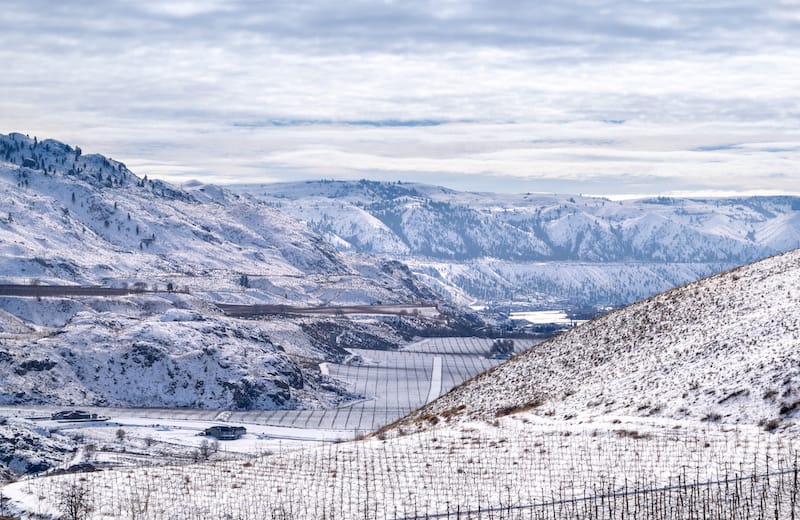 Another stop is at Hard Hat Winery (which we discuss further below!), providing plenty of unique wines and fitting every taste, from the random wine enthusiast to the true connoisseur.
Have an unforgettable wine tasting experience at their fabulous outdoor seating area. The wines produced there include Cabernet Franc, Red blends, Chardonnay, Riesling, and Sauvignon blanc.
For another winery adventure, visit Stemilt Creek Winery, Jones of Washington, and Bella Terrazza Vineyards.
Go Hiking at Apple Capital Loop Trail
This 10-mile long, multi-use trail is the longest loop and one of the most famous trails in Washington State.
The paved path called the Apple Capital Loop Trail winds through several riverside parks along the Columbia River, crosses the Odabashian Bridge, then follows the wild waterfront of East Wenatchee, re-crosses the Columbia on the Pedestrian Bridge, and comes back to the starting point.
The trail is used by both recreators and commuters. It is usually busy with walkers, joggers, cyclists, and skaters. The loop offers year-round accessibility, and in winter, cross-country skiers and snowshoers also join it.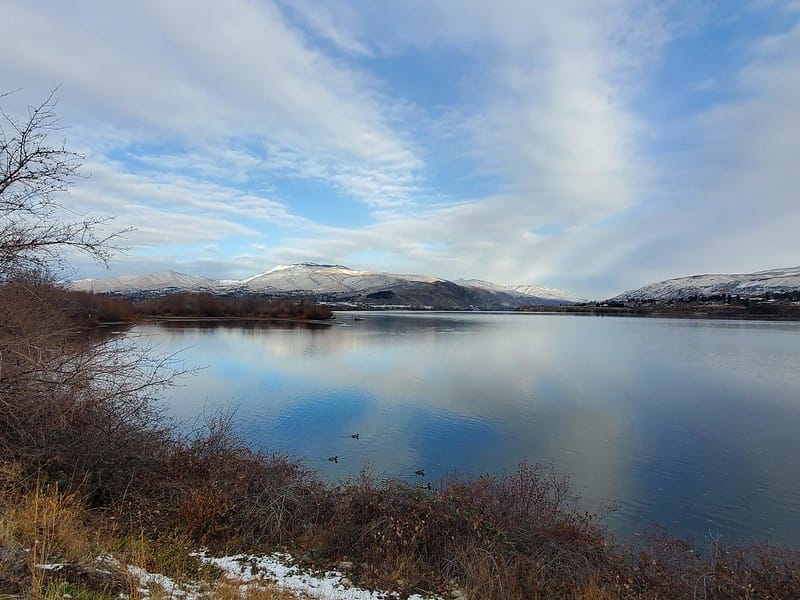 Grab your hiking or walking shoes and head the trail, cross the Wenatchee River twice and the Columbia River once where you will see the confluence of the Wenatchee into the Columbia. There are also some areas where you can have beachfront access to the water.
Thousands of people use the loop regularly, so be sure to get acquainted with the nature and follow the trail etiquette!
Day Trip to Lincoln Rock State Park
The 80-acre camping and recreation park is located on the east side of the Columbia River and was named for basalt outcroppings across the river, resembling the profile of Abraham Lincoln.
Lincoln Rock State Park features 94 tent/RV sites, 8 Cabins, restrooms, showers, an RV dump station, 3-lane boat launch, and picnicking shelters.
The park also boasts tennis and basketball courts, baseball fields, a playground, and a public swimming beach.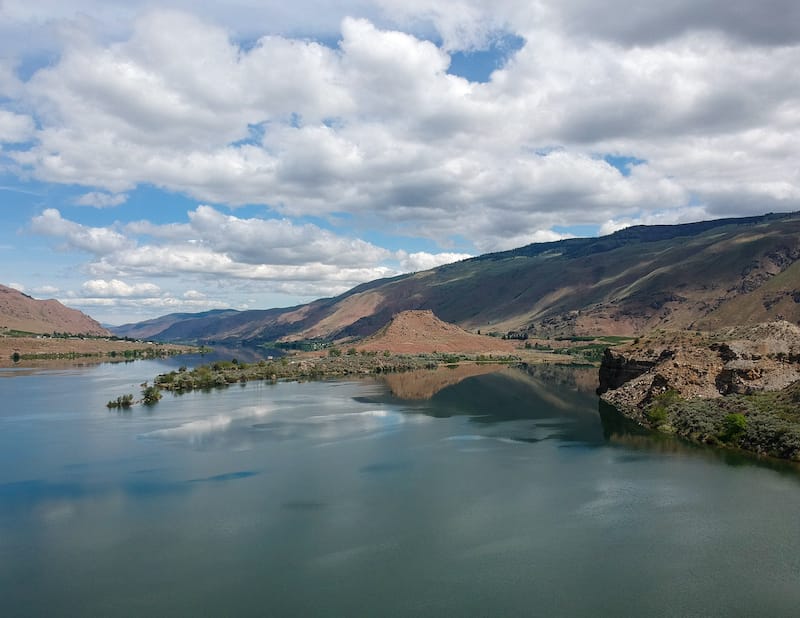 Once there, you'll find more than 20 miles of walking, jogging, and bicycling adventures provided by the Rocky Reach Trail and the Apple Capital Loop Trail, both of which cross the park.
So, pack up your fishing or camping gear, boats, or bikes, and have a great family vacation! Lincoln Rock State Park offers everything you need to keep your family entertained for the day! Click here to read more about the Washington state park.
Hike Saddle Rock
This 2.5-mile moderate trail, boasting scenic views and family fun opportunities, is located near Wenatchee. It is ideal for hiking and mountain biking and Saddle Rock trail offers amazing views of Wenatchee.
There are two ways of reaching the path and you'll find southern and northern access.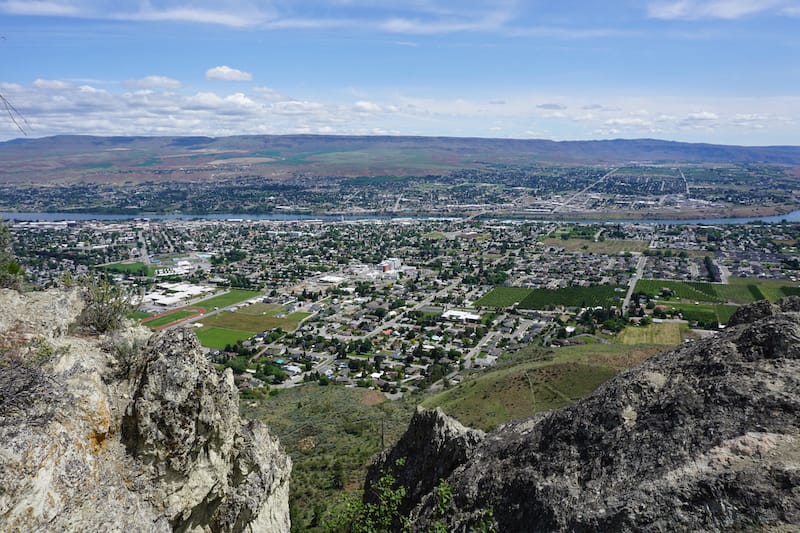 For southern access, drive south on Miller Street, turn to the right onto Circle Street and park at the very end of the street. This trailhead is managed by the city of Wenatchee and provides vault toilets.
For northern access, stop at the Skyline Drive parking lot of Wenatchee Racquet and Athletic Club, find the trail sign for Jacobson Preserve and kiosk on your right.
In both cases, take all of the water you need and carry it somewhere to store your trash so you leave no trace. Dogs are allowed on this trail system, but they must be leashed.
Wine Tasting at Hard Hat Winery
Hard Hat Winery was established in 2018. Owned and operated by veterans, the name originates from the Hard Hat Mark V Dive Helmet. It all started 16 years ago when Mr. Davenport decided to turn his old hobby into a local business!
Three friends joined together to create what we call today Hard Hat Winery. They grew their grapes in the Columbia Valley and the winery provides a selection of distinguished wines, including Sauvignon blanc, Riesling, Cabernet Sauvignon, Cabernet Franc, Red blends, and Chardonnay.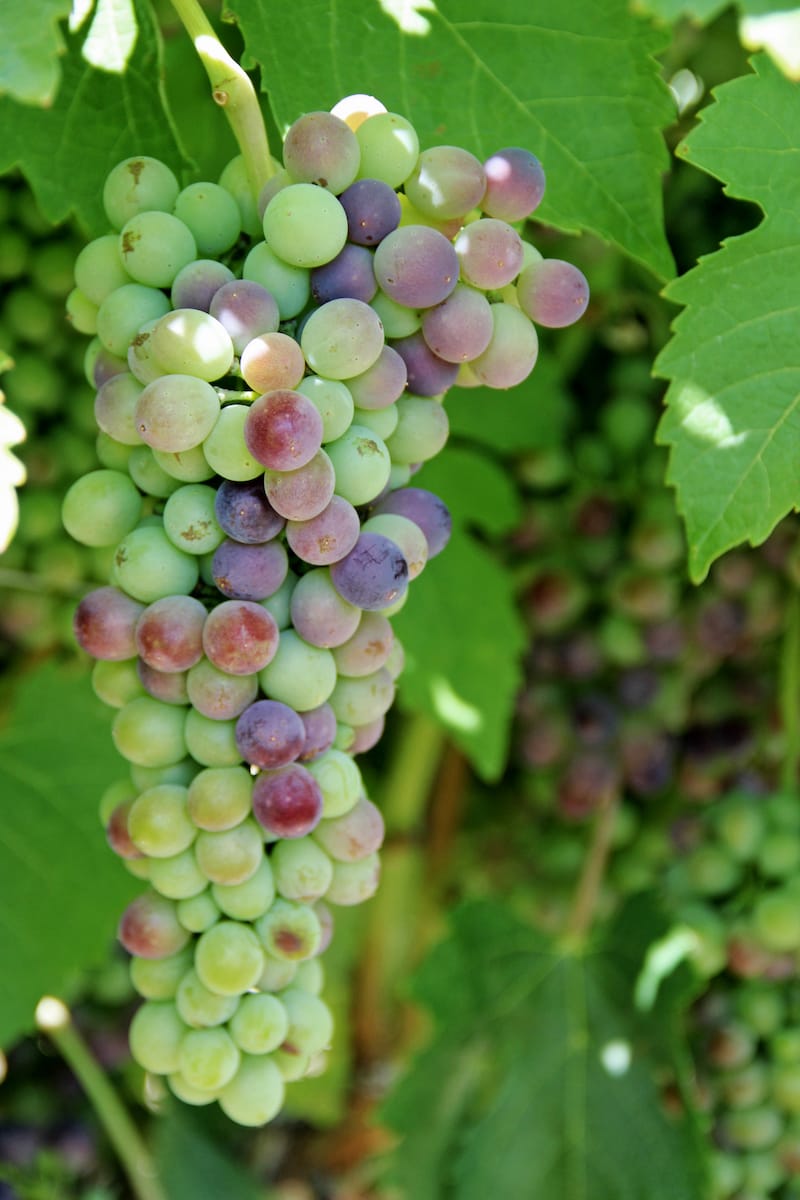 All bottles have a QR code, and by scanning it, you'll read a story about a veteran. Visitors will have a fantastic wine tasting experience on their lovely outdoor seating area.
Enjoy the wine, delicious food, and live music at Hard Hat Winery Tasting Room to make your Wenatchee trip even more epic!
Pick Seasonal Fruit at Stutzman Ranch
This 4th generation fruit orchard offers seasonal fruit and vegetable picking events and has been in operation since 1907. Stutzman Ranch orchard boasts deliciously large Rainier cherries, peaches, apples, pears, table grapes, Asian pears, and pluots.
Go fruit-picking at the Wenatchee ranch and have an unforgettable family adventure. Because weekends are usually crowded, visit the ranch during the week to have a more relaxed experience.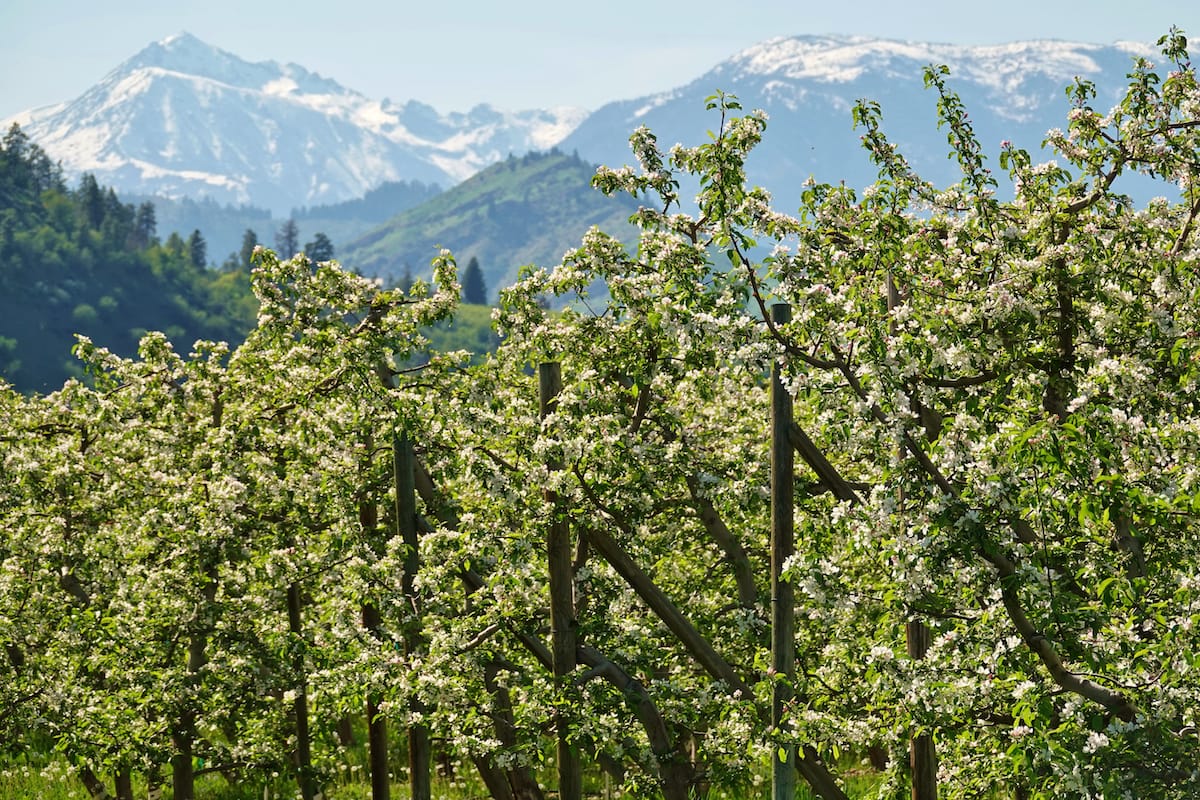 Dates for u-pick may vary. The season usually spans from late June through September and the ranch is open from 9 AM to 6 PM.
Remember to bring your picking buckets with you and pets aren't allowed in the area. Visitors over 12 are charged a $5 U-pick minimum. They can pick enough fruit to cover the five-dollar minimum.
Hike on the Pipeline-Squilchuck-Clara Lake Loop
This short and easily accessible network of trails is located near Mission Ridge. The loop is a great place to unwind, enjoy the views over the Columbia River, or take a stroll along the fir and larch woods.
The Wenatchee trail offers year-round recreation opportunities, including hiking, mountain biking, trail running, cross-country skiing, and snowshoeing.
The trails are especially spectacular in autumn with vibrant fall foliage, attracting hikers and intermediate and advanced mountain bikers.
To gain access to the trail, drive 11.5 miles to the Mission Ridge Ski Area, park outside the gate, and the trailhead is located just across the street from the lower parking lot.
There are no signs on most parts of the route, so pay attention to the map and instructions before starting. Remember to leave the place better than you encountered it!
Stroll through Ohme Gardens
This nine-acre Alpine garden belonged to Herman and Ruth Ohme for over 40 years. Today, Ohme Gardens is owned by the county and is open for the public to enjoy magnificent scenery and plenty of recreational opportunities.
Take a walk along the paved walkways, explore the pools and gushing waterfalls, rustic shelters, and catch the stunning Cascade Mountain vistas on the horizon.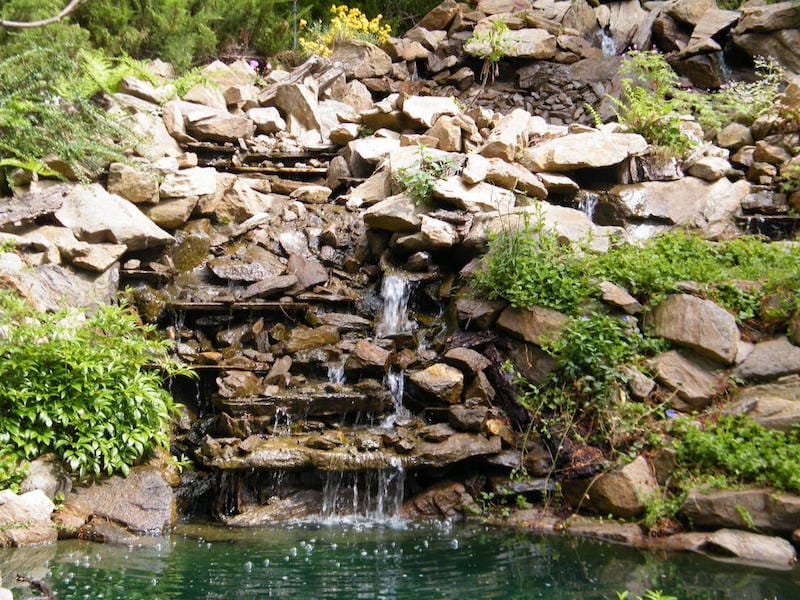 A 0.4-mile loop trail inside of the Wenatchee attraction welcomes all skill levels and is primarily used for hiking, walking, and nature trips. This natural stone path will take you through incredible panoramic views, towering trees, and colorful foliage.
There are stone benches located throughout the garden if you need to catch your breath and dive into the beauty of the area. In addition, Ohme Gardens hosts several special events, like the annual Concerts in the Gardens in July, or Yoga in the Gardens.
Stop by Bob's Classic Restaurant and Distillery
Experience 40 years of Wenatchee Valley Traditions at Bob's Classic Restaurant and Distillery. The perfect place for the whole family to try fresh and tasty food, creative and unique spirits, and high-quality beer selections.
The Wenatchee restaurant is one of the famous local eateries serving American food to its patrons. Pay the place a visit and find a variety of handcrafted burgers, salads, and wraps, classic dishes served at the eatery.
Their in-house selection also includes white and red wines like Columbia Crest Pinot Grigio,14 Hands Chardonnay, Hyatt Riesling, Lunetta Prosecco, 14 Hands Merlot, and Alamos Malbec.
Visit the Wenatchee Valley Museum & Cultural Center
Discover the history, arts, and culture of the region at the Wenatchee Valley Museum & Cultural Center. The museum is located in two historic downtown buildings, once serving as the Post Office & Annex.
Explore three floors of unique displays when visiting the Wenatchee landmark. Dive into local history by exploring the 11,500-year-old Clovis points, trade goods used by Native Americans centuries ago, and household articles dating back to the early 1900s.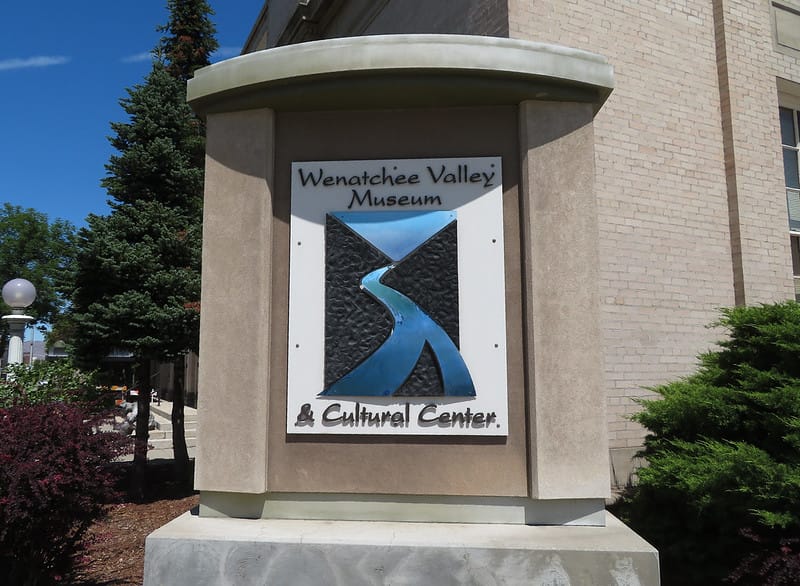 Also, discover the landing of the world's first Transpacific flight in 1931 and Washington's apple industry history.
The museum houses constantly changing art and cultural exhibitions and many hands-on art activities. Kids will especially like the actual model of the Great Northern Railway crossing the Cascades.
Special events and family programs are often held by the center. Check out Super Summer Adventures, geology bus tours, silent movies, railroad history field trips, and an annual Environmental Film Festival at the museum!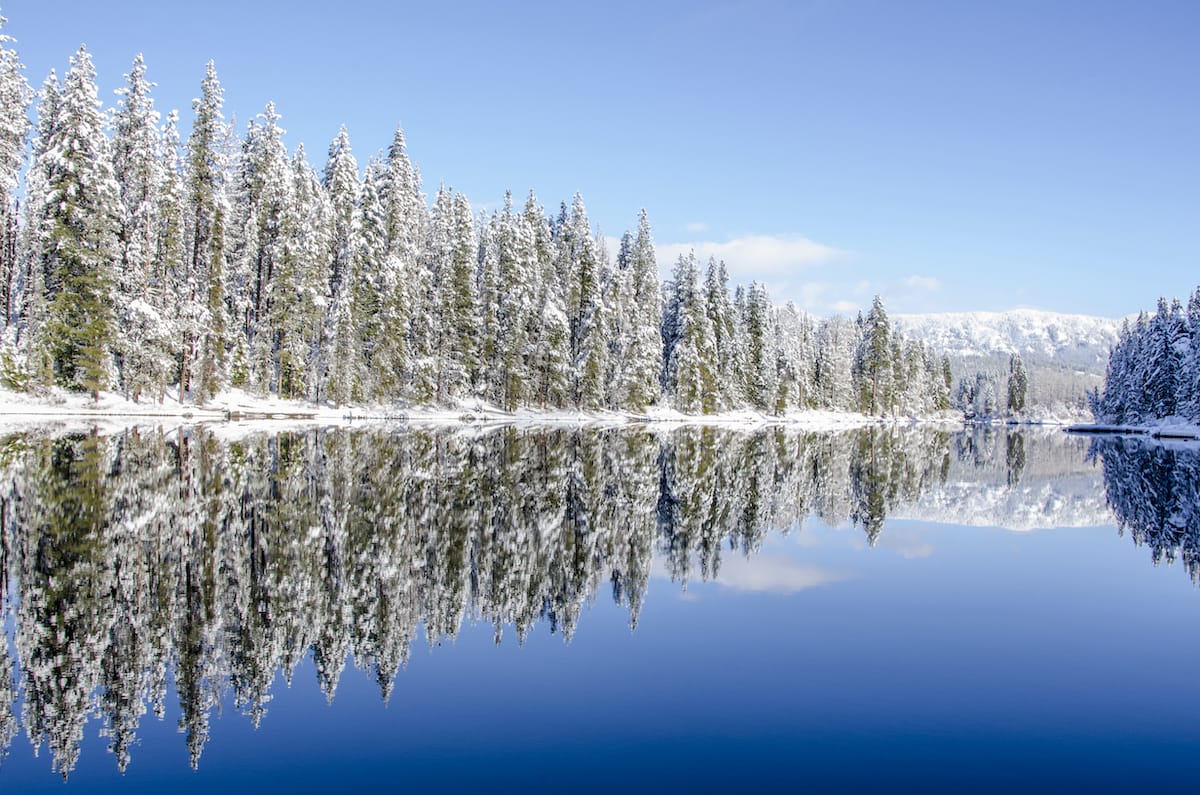 Where to Stay in Wenatchee
These are some of the most highly-recommended places to stay in Wenatchee:
More Washington Travel Guides
Pin this Wenatchee Things to Do Guide