Are you looking for the best places to stop on a Vancouver Island road trip? We've got you covered!
Are you planning your trip to Vancouver Island last minute?
If youʻre booking your trip to Vancouver Island last minute, we have you covered! Below are some of the top hotels and rental car options.
Top Hotels Vancouver Island:
Searching for how to get around on Vancouver Island? Click here to check the best rental car rates!
This guide details the top places to add to your itinerary for a road trip around Vancouver Island.
We cover some of the most popular stops, including Victoria, and also fill you in on a few places that tend to get overlooked by road trippers!
How much time do you need to see Vancouver Island? How do you get there? We dish all below!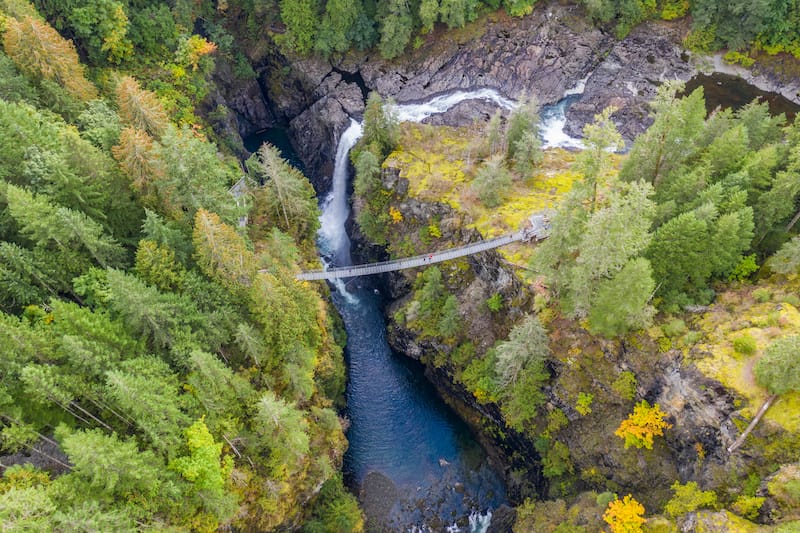 This Vancouver Island road trip guide is written to help you plan your best getaway to this wonderful island.
How to Get to Vancouver Island
Vancouver Island has no bridges, you either take a seaplane or a ferry to get there.
Since you're planning a road trip on Vancouver Island, you'll need to take the ferry to bring your car with you. Whether you need a car is not really a question, because you certainly do.
With mild weather and a fabulous coastline, mountains, rainforests, and waterfalls, Vancouver Island is best seen by car!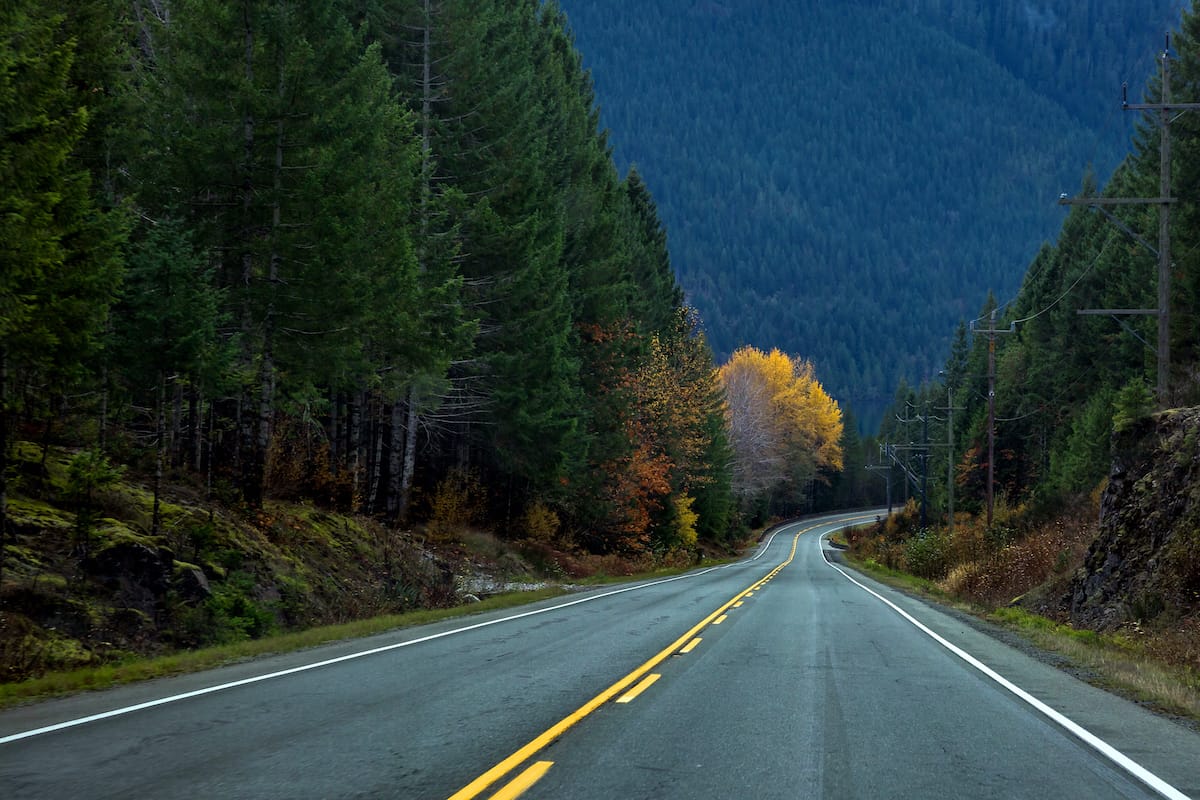 There isn't easy public transportation on the island to rely on, and you'd miss the best places without a car.
If you don't have one, you can rent a car in Vancouver, Victoria, or Nanaimo.
Several ferry lines connect Vancouver Island to the mainland, and the most suitable for you depends on your location and further travel plans.
If you visit Vancouver Island from Vancouver, BC Ferries take you to Nanaimo either from Horseshoe Bay (West Vancouver) or Tsawwassen (south of Vancouver), or you can take the ferry to Swartz Bay (Victoria) from Tsawwassen.
You can save some driving time if you start your Vancouver Island road trip in Victoria, and depart from Nanaimo at the end.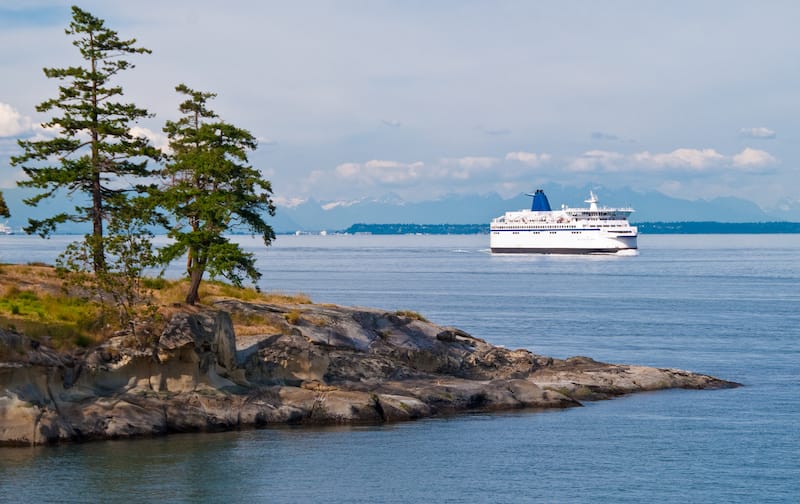 Each of these routes takes about 2 hours.
But there's a ferry connection with the Olympic Peninsula, as well, from Port Angeles (Washington, USA) to Victoria, with a 90-minute crossing time.
Don't forget to reserve a ferry spot (for passengers and your car) in advance if you travel in the summer.
Which Season is Best for a Vancouver Island Road Trip?
Even though it's a year-round destination, the different seasons bring different weather, and you need to think about the activities you'd like to do to be able to decide which is the best time for your trip.
Summer is the warmest and driest season, with temperatures in the high 70s.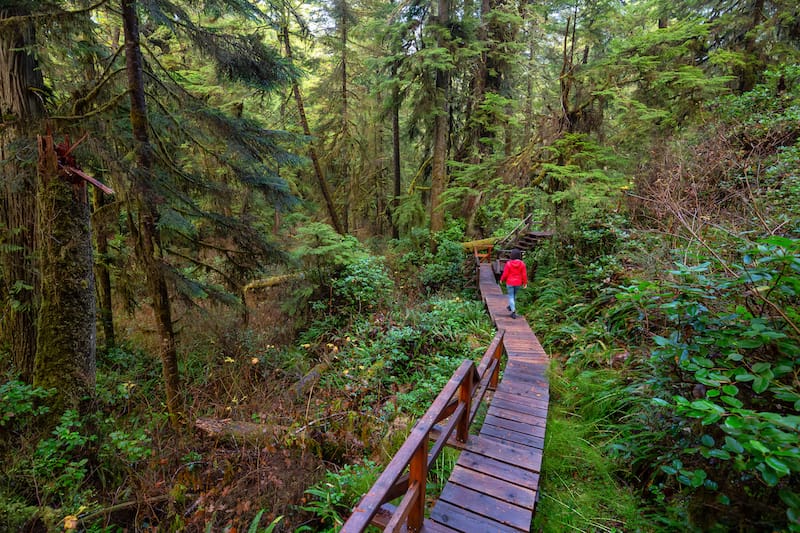 But it's a busy time because both tourists and locals book weekend getaways and camping trips on Vancouver Island.
Still, it's the ideal time if you'd like to spend most of your time outdoors, hiking, camping, kayaking, or swimming.
Whale-watching season is between March and October because that's the time of whale migration.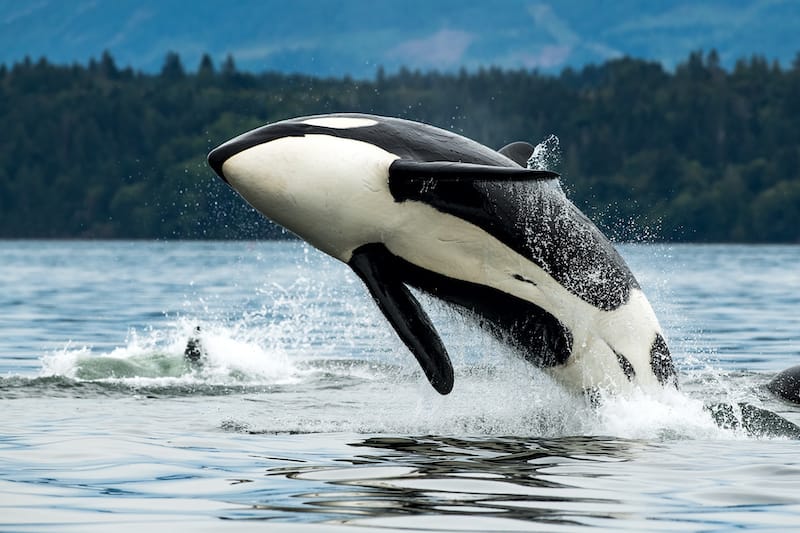 Spring is best to see the waterfalls at their fullest.
November is the rainiest month, and winter is notoriously rainy on Vancouver Island.
But the island has mountains high enough to get snow and offer skiing opportunities, so winter is not off-season everywhere.
Best Places to Stop on a Road Trip around Vancouver Island
It takes about 7 hours to drive Vancouver Island from tip to toe, and that doesn't even involve places on the western coast of the island.
My point is: don't even plan to drive everywhere unless you have several weeks.
If you have a few days, focus on one region: either the south (Victoria, Sooke, Jordan River, Port Renfrew), the middle (Nanaimo, Campbell River, Port Alberni, Tofino), or the north of the island (Port Hardy).
If you have a week or so, you can visit the south and the middle regions. You can see a map of the places listed in this guide.
Which are the best stops to include in your first Vancouver Island road trip? Here is a quick overview of what we cover below:
Victoria
Sooke
Jordan River
Port Renfrew
Nanaimo
Strathcona Provincial Park
Campbell River
Port Alberni
Tofino
Ucluelet
Did we miss anything on this Vancouver Island road trip guide? Let us know in the comments!
Victoria
Victoria is the provincial capital, named after British Queen Victoria. It's on the southern tip of Vancouver Island which makes it a great place to start your road trip.
Victoria is not nearly as big as Vancouver, but it's a lovely seaside city with exciting museums, stunning architecture, and a historic British flavor. All the main attractions are within walking distance of each other.
The Inner Harbour is one of the most scenic harbors in the world!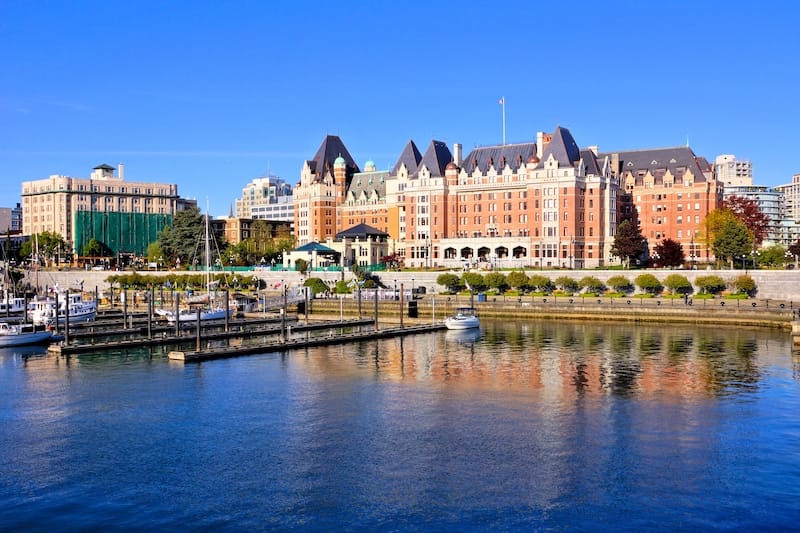 Walk around there, then visit the floating community at Fisherman's Wharf, and stroll the streets between Chatham Street, Humboldt Street, Douglas Street, and the Wharf to see the best of Victoria's architecture.
The British Columbia Legislature has an impressive design, surrounded by gardens, fountains, and statues.
You can learn about BC's natural and human history at the Royal British Columbia Museum.
Then have an afternoon tea at the Victoria Empress Hotel, one of the oldest hotels in Canada, for a bit more of that "old England" charm.
If you're interested in the modern face of Victoria, explore the street art and craft beer scene on a guided tour.
The Butchart Gardens are about half an hour's drive from downtown Victoria, and it's the most fabulous botanical garden in Canada, reminding you of a garden of a French castle.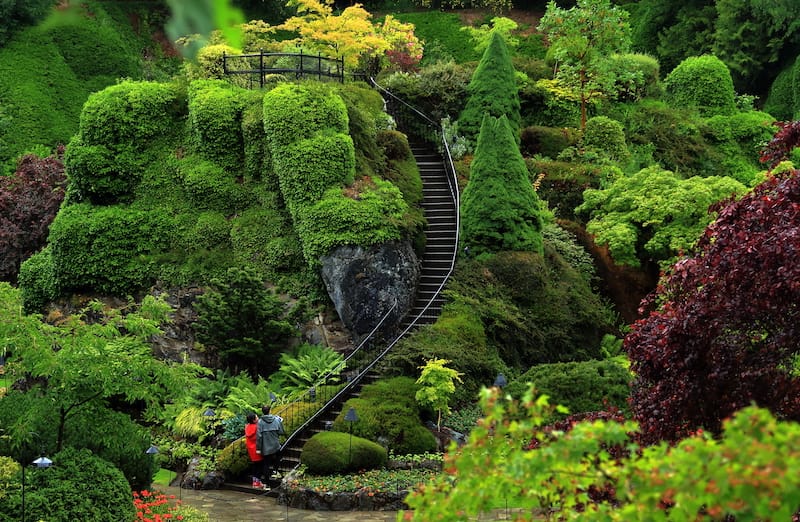 Though there's no castle here, there are over 900 different plants, grouped in thematic gardens.
Victoria is also a great place for whale-watching. Most of the tours last a few hours, and the zodiac whale watching tours allow you to get a truly intimate experience while observing whales and other marine mammals.
Whale migration is between March and October, but you have a chance to see orcas, dolphins, and seals year-round.
Where to Stay in Victoria?
Sooke
If Victoria's your first road trip stop, Sooke is a perfect candidate for the second. It's where the rainforest meets the ocean, and where you find that unmistakable West coast beauty.
The best thing to do here is to hike the Coast Trail in East Sooke Regional Park, either all the way or part of it.
It's a wonderful trail that runs directly on the coast. It's 10.5 km one-way (6.5 miles), and you can do it as a one-way trail if you have two cars: one at Aylard Farm and one at the end of the trail at Iron Mine Bay.
Sooke Potholes Provincial Park is just a 10-minute drive from Sooke, and the naturally carved, deep rock pools there are popular swimming holes in the summer.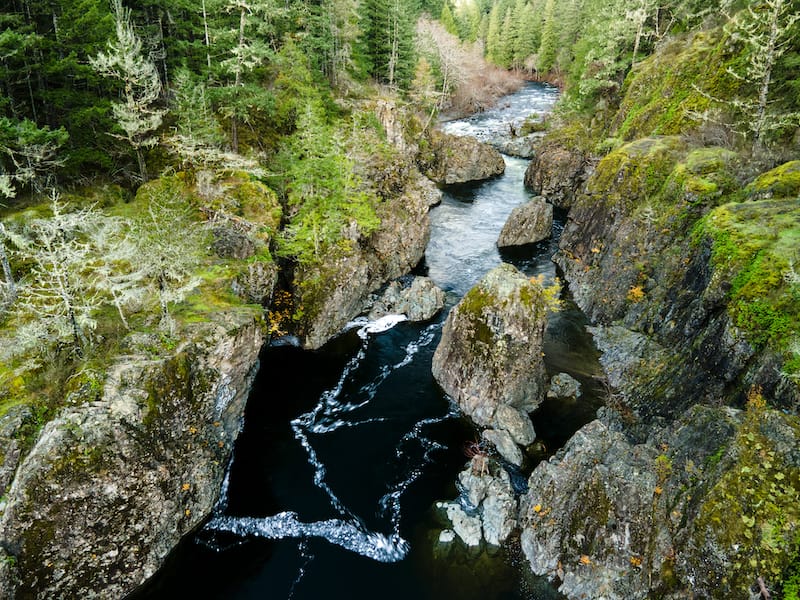 The Riverside Trail runs along the water, and it has picturesque river and canyon views.
Though you can't see the potholes when the water level in the river is too high (in rainier parts of the year), waterfalls are the most impressive at that time.
A walk on Whiffin Spit, a scenic, flat sand spit in Sooke, is the local's favorite activity for a chill afternoon, and I recommend waiting for sunset here, as well.
If you'd prefer to explore Sooke from the water, rent a kayak. Sooke Basin has quite protected waters.
Where to Stay in Sooke?
Jordan River
Jordan River is a small coastal town about halfway between Sooke and Port Renfrew as you drive the Juan de Fuca Highway.
Though it's a lovely town, there's not much to do there, the attractions are on the coast nearby: long, wild, untouched beaches and beach waterfalls.
Waterfalls that flow directly onto the beach – or into the ocean at high tide – are rare and special, but in this region, you can find several ones.
The most spectacular is on Mystic Beach, and it cascades down from the high coastal cliffs onto the beach. To walk all the way to the waterfall, you need to visit the beach at low tide.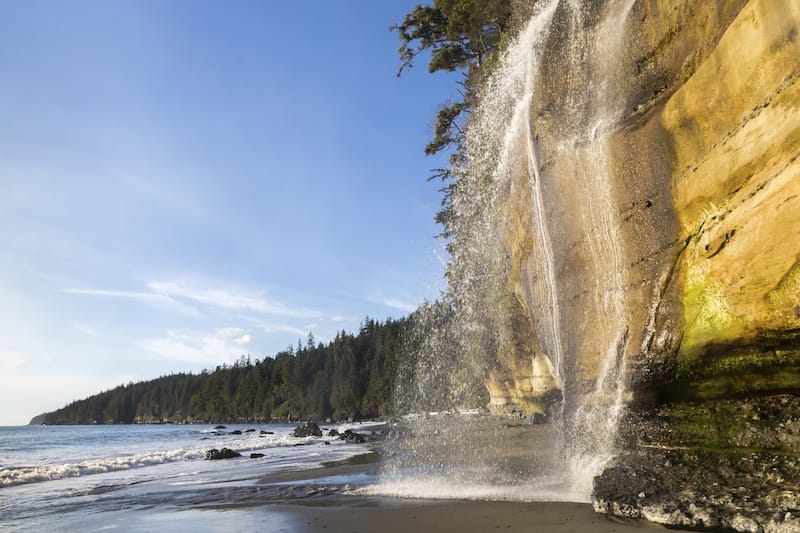 Sombrio Beach is another unique one, and there are two waterfalls to find there.
One is hidden in a narrow, dramatic canyon right behind the beach, the other is a barely known beach waterfall on the way to Chin Beach on the Juan de Fuca Marine Trail.
Most of the beaches on this coastline require some walking or hiking.
French Beach and China Beach are the easiest to access, Mystic Beach, Sombrio Beach, and Sandcut Beach require a short hike through the dense, steep, and very pretty coastal forest.
Where to Stay in Jordan River?
Since it's such a small settlement, and the coastal attractions will likely be part of your day trip driving Highway 14 from Sooke to Port Renfrew, I recommend booking accommodation in Sooke the night before, then in Port Renfrew for the next night.
Unless you prefer beach camping. In that case camp on Mystic Beach or Sombrio Beach (permit required).
Port Renfrew
Port Renfrew is the "tree capital" of Canada because you find some of the oldest trees in the country nearby.
Avatar Grove, Big Lonely Doug, and Eden Grove are home to lush green temperate rainforests, ancient Western Red Cedars, and Douglas Firs.
Easy boardwalks give access to these groves, however, the road there is more suitable for 4WD cars.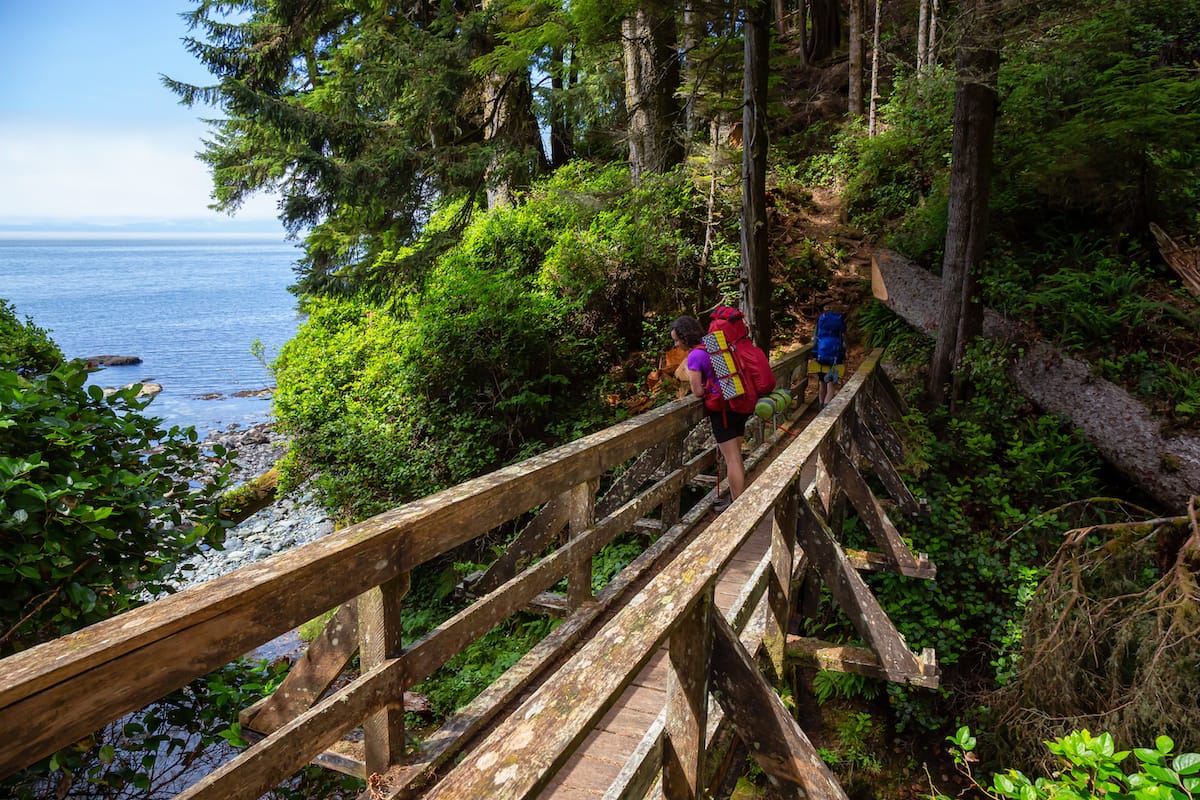 Botanical Beach, just a few minutes' drive from Port Renfrew, has the richest and most diverse tide pools in the area.
The best time to see them is at low tide.
If you're looking for a different water experience, visit the lakes in the San Juan Valley. You can easily kayak on Fairy Lake, Lizard Lake, or the Gordon River.
Where to Stay in Port Renfrew?
Nanaimo
Nanaimo could be another great starting point or end point of your Vancouver Island road trip. If you only have a few days on the island, Nanaimo is a great base to explore Campbell River, Port Alberni, or Tofino.
It's a coastal city with scenic parks, a great craft beer scene, and beautiful lakes and waterfalls nearby.
Explore the streets of Nanaimo on a fun scavenger hunt. Take a seaplane flight above the Sunshine Coast from the city.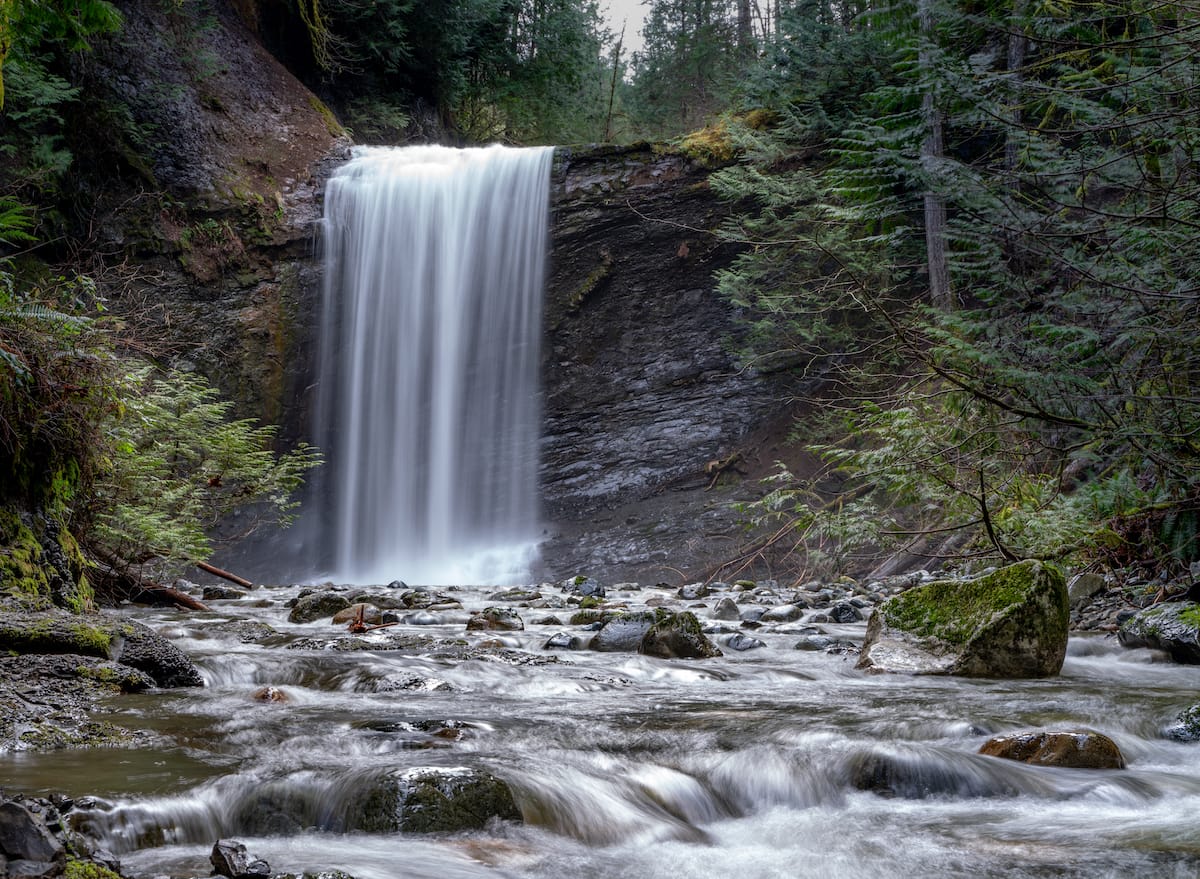 Hike to Ammonite Falls, or take an easy, scenic coastal walk in Neck Point Park.
Go on a half-day whale-watching tour from Nanaimo, and learn about marine life around Vancouver Island and the Gulf Islands.
Where to stay in Nanaimo?
Strathcona Provincial Park
It's the oldest provincial park in British Columbia and the largest on Vancouver Island. It spans the entire width of the island and contains its highest peaks, countless lakes, waterfalls, and even glaciers.
It has remote areas, like Della Falls (440 m), the highest waterfall in Canada, but also easily reachable, spectacular attractions, like Butte Lake, Lady Falls, or Upper and Lower Myra Falls.
If you like hiking, kayaking, camping, or fishing, you can easily spend days in Strathcona Provincial Park.
Where to Stay near Strathcona Provincial Park
There are no settlements inside the park, so unless you plan to camp there, it's best to book a room in one of the neighboring towns: Campbell River, Courtenay, or Comox.
If you visit the Butte Lake area, Campbell River is the closest.
Campbell River
Campbell River is the "salmon capital of the world".
Other than being popular among anglers, it deserves the title with attractions like the Quinsam River Salmon Hatchery or Discovery Pier, Canada's first saltwater fishing pier.
And there's a stunning natural phenomenon, too: the salmon run. You can see thousands of salmon returning to the river of their birth between July and September. And where you find salmon, there are grizzly bears, too.
This water tour to Butte Inlet allows you to observe them safely.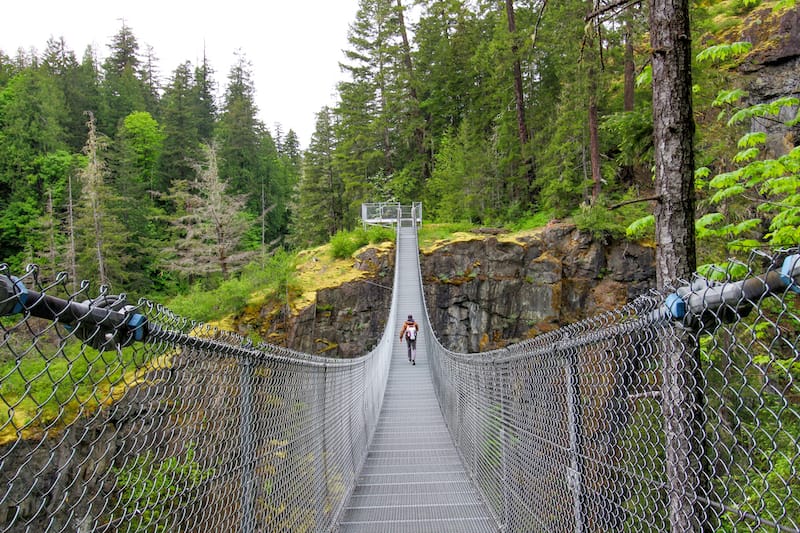 Elk Falls Provincial Park is just outside of Campbell River, and if you've seen pictures of Vancouver Island, you likely saw one taken here.
The 25-meter-high (82 ft) Elk Falls is powerful and very picturesque, and you can get excellent views of it from the wooden platform and from the 60-meter-long (197 ft) Elk Falls Suspension Bridge.
Elk Falls is thundering in spring when the snow is melting.
Where to Stay in Campbell River?
Port Alberni
Port Alberni is not on the coast, it's a mountain town, with breathtaking scenery, crystal-clear streams, and lakes.
It's on your way from Nanaimo to Tofino, and I recommend not rushing through it too fast. Visit some of the nearby parks and trails, and spend the night in Port Alberni.
Little Qualicum Falls Provincial Park is right by the highway, and it has a short (2 km / 1.2 mi loop) waterfall trail, with fantastic canyon views, views of Upper Falls and Lower Falls, and countless little cascades on the river.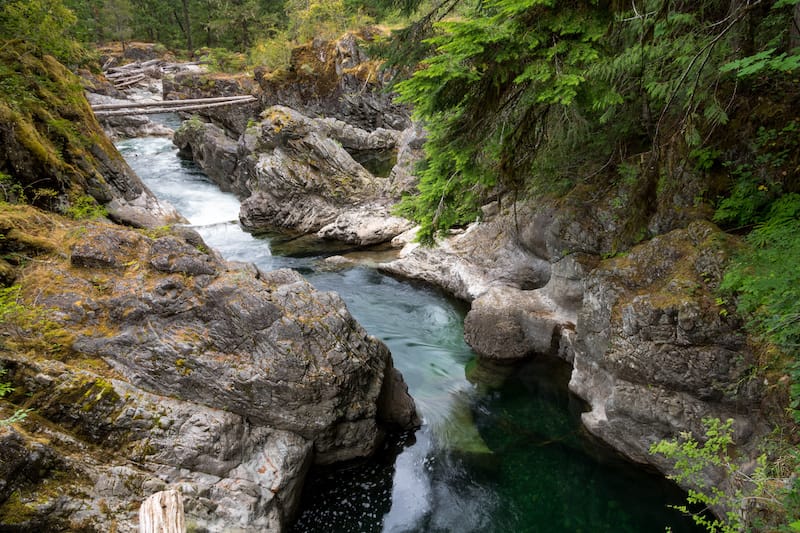 Cathedral Grove is another great, easily accessible roadside attraction. It's home to some of the oldest trees in Canada, and a flat loop trail allows you to walk among the tall Douglas firs, Western Hemlocks, and Western Red Cedars.
Hole in The Wall is a unique water feature that is human-made as there's an old pipeline here.
I wouldn't exactly call this attraction a waterfall, but there's a rock wall with a hole in it, and water flows through the hole. It's in a captivating natural setting.
Where to Stay in Port Alberni?
Tofino
Tofino is the prettiest coastal town in British Columbia! With the cute coffeehouses, scenic beaches, and surfers walking on the streets, it's impossible not to fall in love with it at first sight.
It's one of the most well-known surfing places in BC. If you're not a surfer but would love to try it, book a surf lesson for beginners and hit the waves.
Take a boat tour to explore the maze of waterways in Clayoquot Sound, or explore the beaches and the coastline from a kayak.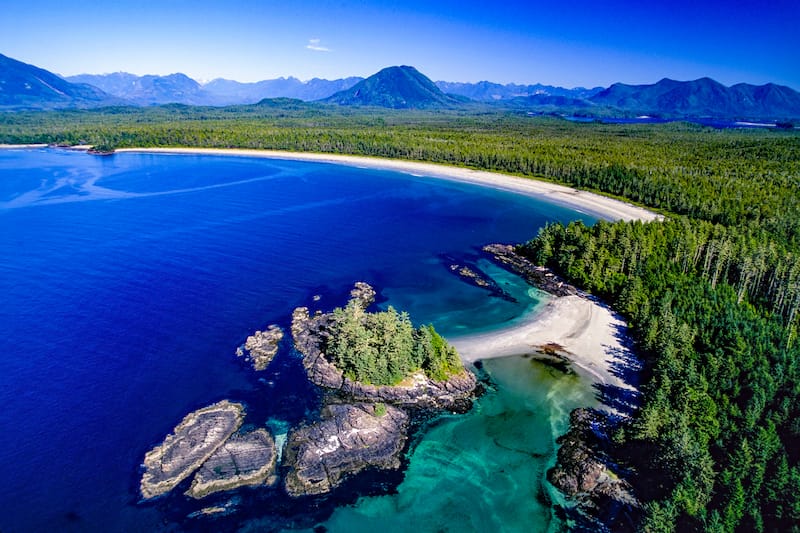 The Tonquin Trail takes you to amazing secluded bays, and it's an easy hike.
Cox Bay is not only one of the best surfing spots, but the panorama from Cox Bay lookout is among our favorites in all of British Columbia.
Don't miss the Pacific Rim National Park. Walk on Long Beach, a 16 km (10 mi) sandy beach, and explore the rainforest trails right behind it.
Where to Stay in Tofino?
Ucluelet
Ucluelet is on the opposite side of the peninsula from Tofino.
The best thing to do there is to hike the Wild Pacific Trail, winding along the rugged coastline, and offering stunning ocean vistas. The shortest version of this hike is the 2.6 km (1.6 mi) long Lighthouse Loop.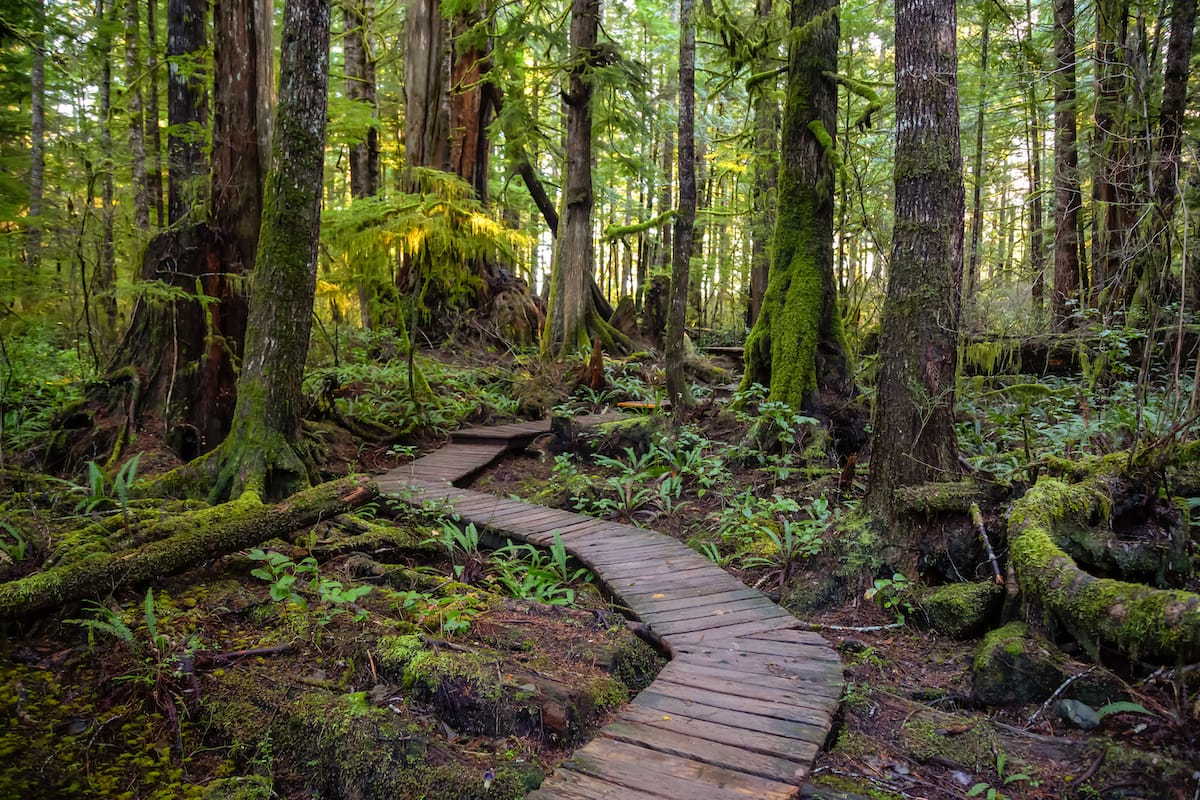 Ucluelet also has a very calm inlet which is perfect for kayaking or paddleboarding.
A floatplane ride between Ucluelet and Tofino is a luxurious experience, spoiling you with breathtaking views as you fly over the Pacific Rim National Park.
Where to Stay in Ucluelet?
Did we miss any of the best stops to make on a Vancouver Island road trip? Let us know your favorite places to check out below!
About the author:
Bea is a passionate traveler, hiker, and founder of In Love With BC, a blog that focuses on traveling and outdoor activities in British Columbia.
More PNW Travel Guides
Pin this Vancouver Island Road Trip Guide