Are you on the search for the best things to do in Treviso for an upcoming trip? This guide is here to help! Read on…
This guide will detail the top Treviso attractions and landmarks, including some of the bucket list things to do there (Tiramisu is from Treviso… say no more!).
The Italian city is an easy day trip from Venice but we definitely think that there are too many places to visit in Treviso to merely visit on a day trip!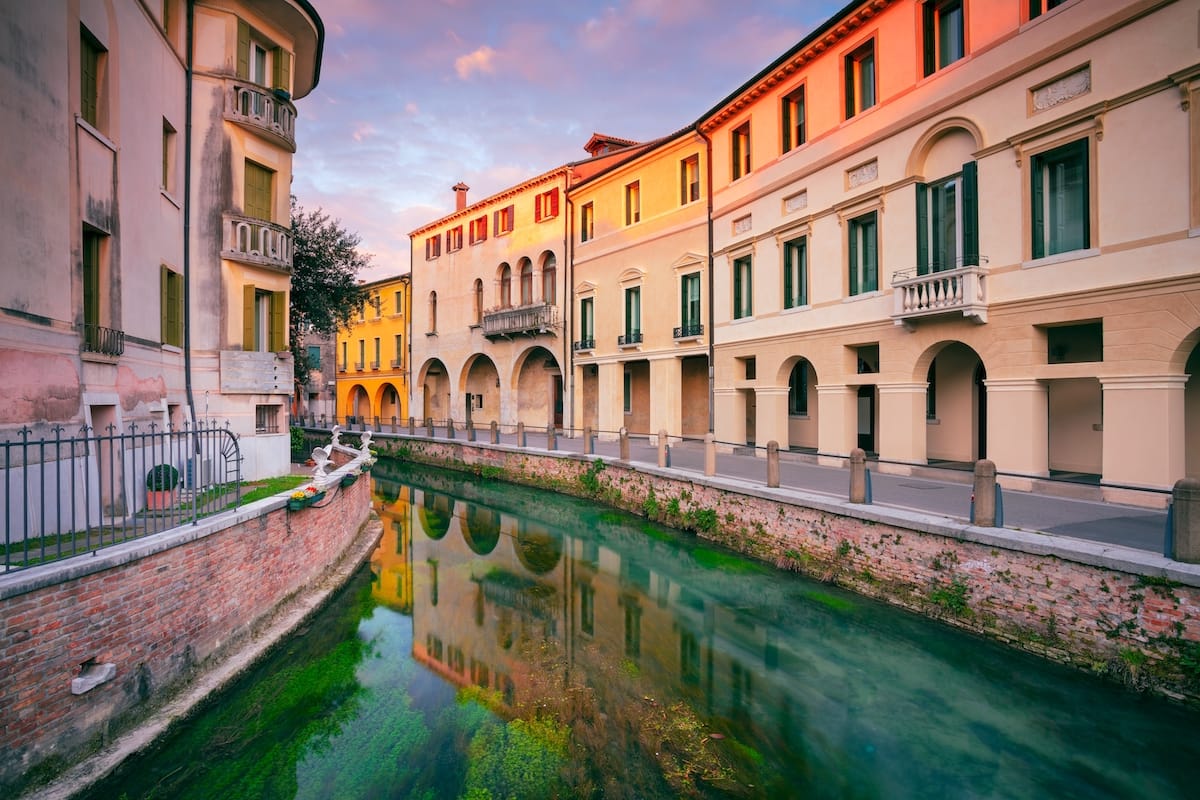 If you're looking for what to do in Treviso, we hope that this guide gives you an idea so you can start planning that trip!
If you're looking for how to get to Treviso, we detail that in the end (it really is one of the easiest day trips from Venice).
Did we miss any of the best things to do in Treviso? Let us know in the comments. Thanks!
Best Treviso Tours (to Maximize Your Time!)
If you're looking for something more organized when in Treviso and the surrounding area, here are some awesome Treviso tours you should check out.
These tours will help you maximize your time, which is especially important if you only have a short amount of time in the city! We listed a variety so that you can pick which one is most suitable for you (and many include multiple places!):
Dining Experience at a Local's Home in Treviso (top-rated!)
Prosecco Tasting Experience in Valdobbiadene (must-do in Treviso)
Best Things to Do in Treviso
Relax at a Cafe in Piazza dei Signori
Piazza dei Signori is the main square in the city of Treviso and you will find it to be a happening place most of the day.
I found myself sitting in the square enjoying cappuccino after cappuccino as there were plenty of outdoor cafes there – but it is more than just a place for cafes.
This is a meeting point and the cultural center of Treviso, one of Italy's hidden gem cities.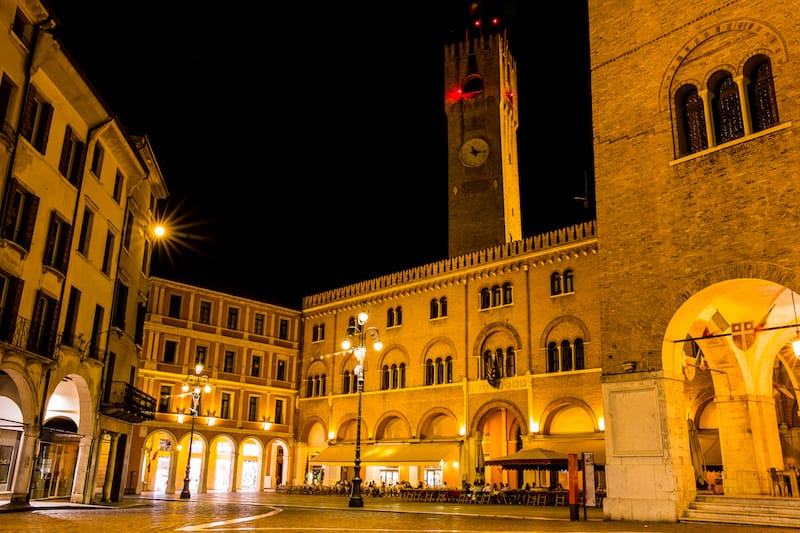 You'll find plenty of important buildings in and nearby Piazza dei Signori, such as the Palazzo del Podesta which dates back to the 13th century despite its many renovations. Its neo-Romanesque facade that is currently there was built between 1874-1876.
Other Treviso landmarks you'll find in the square are the Palazzo dei Trecento, Palazzo Pretorio, and the first headquarters of the Municipal Library and Art Gallery.
Take a Cooking Class at a Local Home
Traditional Italian food lovers are welcome to a local's home to experience this delicious, 4-course private dining class where you will learn how to cook authentic Italian recipes from the region.
By booking this experience, you will have an opportunity to enjoy Italian hospitality, learn more about the traditional cuisines of the region from locals, and have an unforgettable time!
The class comes with a starter, delicious homemade pasta, a main course with a side dish, a tasty dessert, and, of course, local wine from regional cellars. It is the ultimate experience!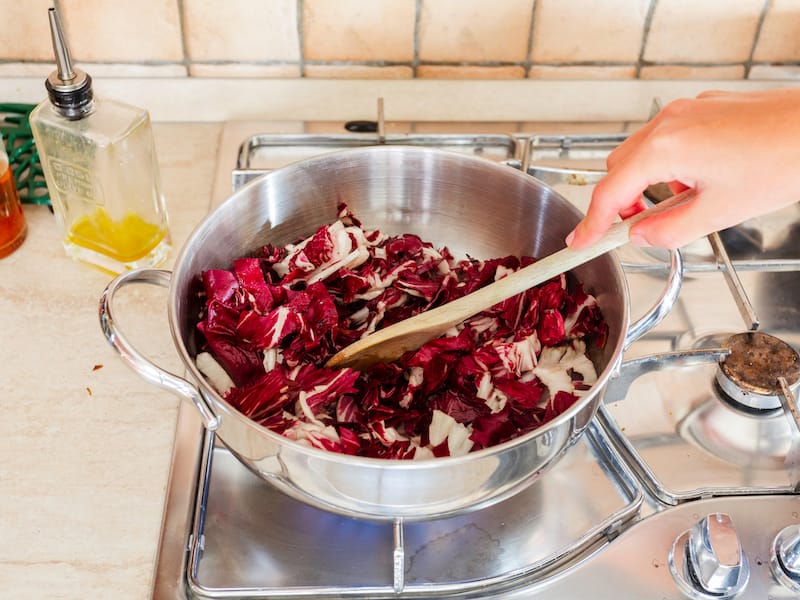 The Treviso cooking course lasts for 3 hours and starts at 12:00PM or 7:00PM but if you have preferred hours, they are flexible and can try to work with your schedule.
The meeting point will be your host's home. After booking the experience, you will receive an exact address in Treviso.
It is important to know that if you have dietary requirements or allergies to certain ingredients, please contact the organizer directly and let them know about it so they can meet your requirements.
>> Click here to check class rates and availability
See the Walls of Treviso
When I was visiting the city, I quickly noticed the Treviso Walls when I entered the town.
They are 5 kilometers long and one of the main attractions of the place! Designed in 1509 by Giovanni Monsignori (an engineer better known as Fra' Giocondo), they were built as a means of protection from potential Lega Cambrai attacks.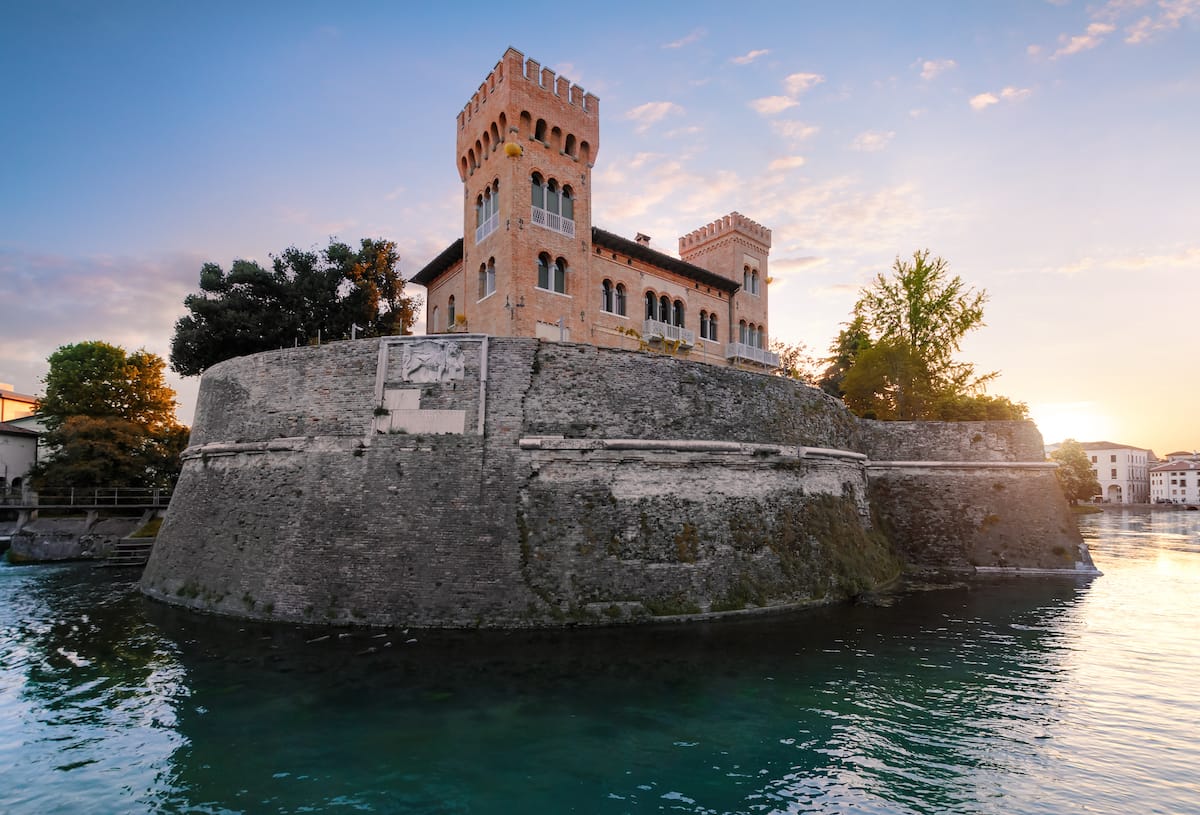 The walls have three doors (atypical from other walls built at the time which had eleven doors) and have become an iconic structure in Treviso!
You won't be able to visit without seeing them in various parts of the city!
Go on a Prosecco Tour from Treviso
Visiting Treviso and not trying the region's famous Processo is a sin! This tour is here to help – and show you one of the best Prosecco experiences in the region!
By booking this experience, you get to enjoy beautiful Valdobbiadene nature, where you'll find one of the most renowned wineries in the country.
And, you'll get an hour-long tasting session of their delicious and high-class Prosecco.
After arriving at the winery, your tour will start with a history of the winery's cellar. You will learn about the techniques and methods of preparation of this Italian beverage.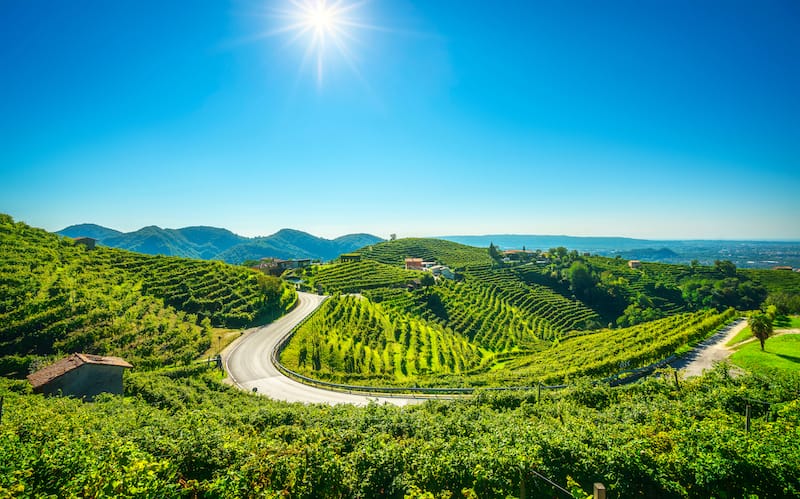 You'll then head to the vineyard to see the grapes, aging process, and bottling process.
Naturally, the most anticipated moment is when the tasting starts. You will be served three types of top-tier Prosecco, including wines from the Denomination of Controlled and Guaranteed Origin and Valdobbiadene DOCG.
Make sure to book this unforgettable experience while you are visiting Treviso because it is so worth it!
The tour lasts one hour and the meeting point is Canevel Spumanti, Via Rocat e Ferrari 17, 31049 Valdobbiadene.
>> Click here for Prosecco tour rates and availability
Take a Day Trip to Villa Barbaro
This beautiful architectural masterpiece is among Andrea Palladio's most well-known villas designed in the 1500s. Also known as Villa di Maser, it's listed among the UNESCO-listed Palladian villas.
These villas were built for wealthier families in the Venetian Republic. Villa Barbaro is known for its Roman-style architecture and four columns outside, as well as the frescoes, chapel, and nymphaeum.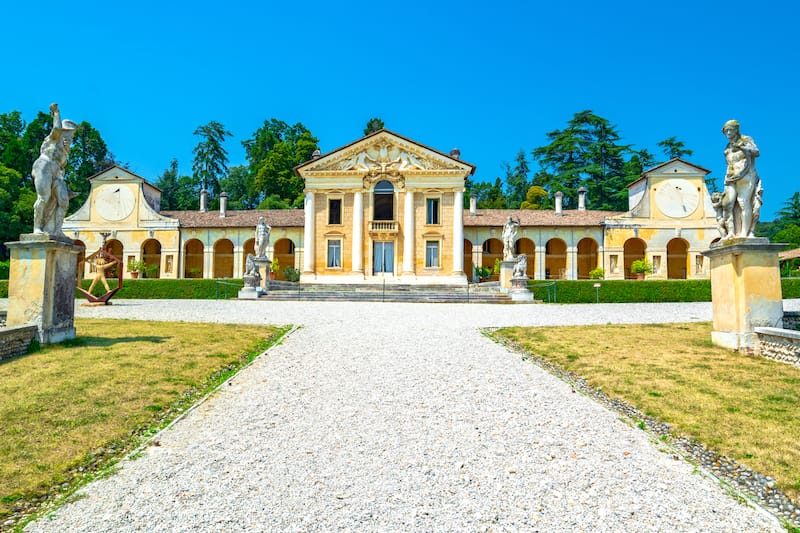 When you visit, you can also experience the farm and winery, so be ready for some wine tasting.
Another fun feature is the carriage collection. Along the way, be sure to check out other quaint towns like Asolo and Bassano del Grappa.
See the Fontana Delle Tette
Built in 1559 during the Venetian Republic by the Major of the City, Alvise Da Ponte, this famous statue is called the Fontana Delle Tette, which means the Fountain of Tits. It is one of the oldest and most famous fountains in Treviso.
The Treviso landmark is called this because of the water that comes from the women's nipples.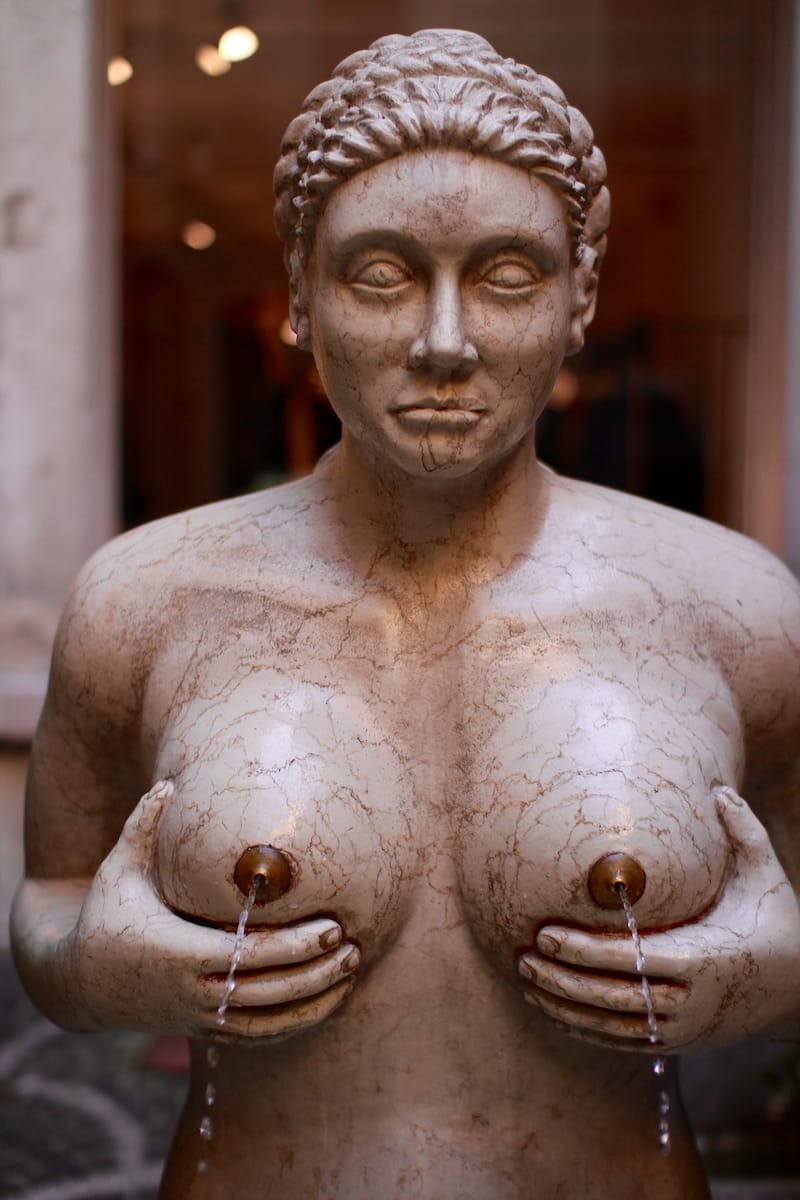 Back in the day, the fountain's 'water' would switch out to red and white wine for three days during Podesta in autumn! The wine was free to drink during this time.
Nowadays, the well-preserved statue is one of the most iconic sights in Treviso.
Check Out the Frescoes in the Church of St. Nicolo
Treviso is home to many historical monuments, and the Church of St. Nicolo is one that you should not miss! It is the largest church in the city, even larger than the Duomo.
Located in the southwestern part of the city, it was consecrated in 1282 for the Dominican friars. Originally, Pope Benedict XI wanted to move the papal center to the church, which is why it was greatly expanded.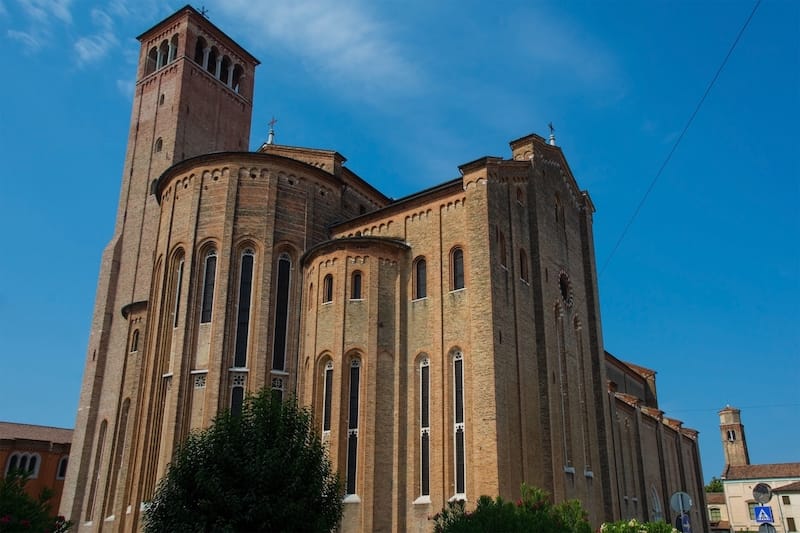 Nowadays, the church is most well-known for its intricate frescoes that were painted by Tommaso da Modena, including figures such as St. Agnese and St. Romualdo.
Try Risotto al Radicchio (Risotto alla Trevigiana)
You can't visit Treviso without trying one of the most iconic Venetian dishes, risotto alla trevigiana!
The dish is prepared with shredded radicchio from Treviso, sparkling wine, cheese, shallots, and broth.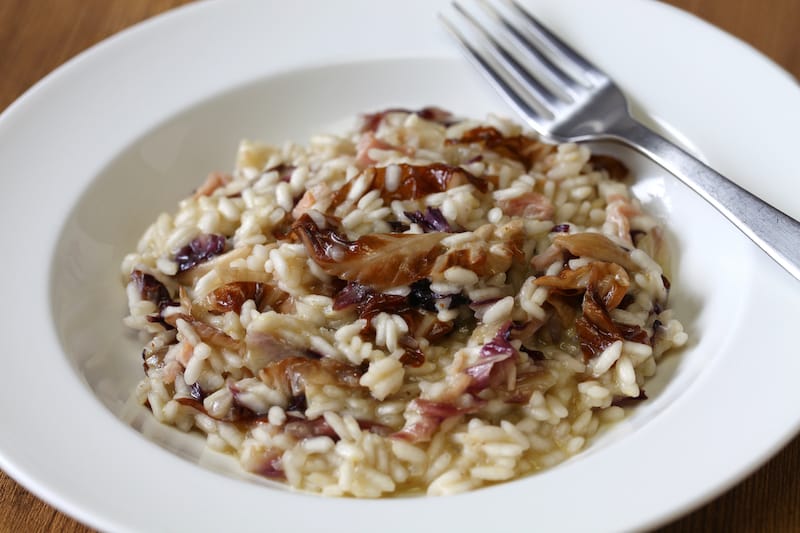 It's especially enjoyed during the winter months.
You can try the real thing all throughout Treviso, including at Osteria al Radicchio Rosso and Trattoria Due Mori!
Explore the Convent of St. Francis (Friars Minor Conventual)
The old Convent of St. Francis was built between the years 1230 and 1270. Considering the time period, it is possible to see elements of both Romanesque and Gothic architecture in the structure.
Like many other churches in the area, it once served as an army warehouse when the French invaded Venice. The church's riches were also stolen.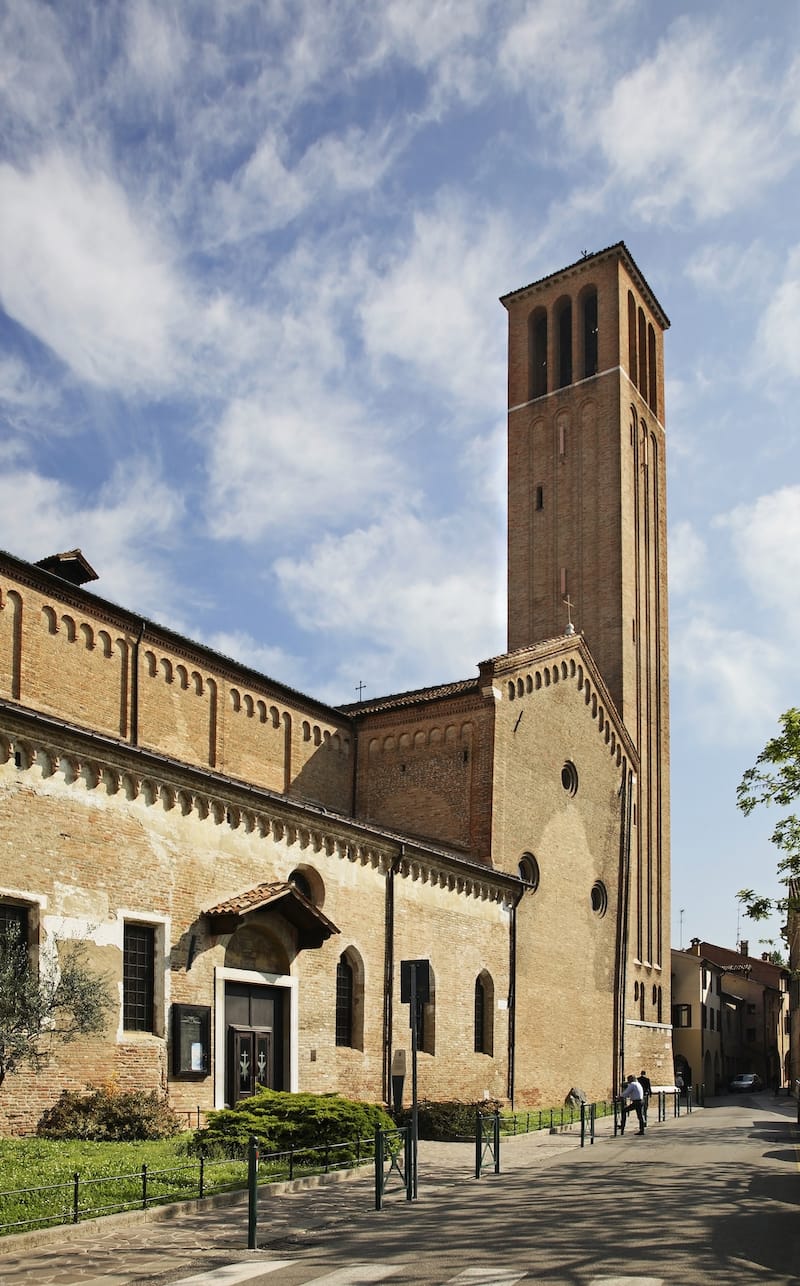 It experienced further damage when Italy unified as a country and under Austrian rule. However, the church was given to the Friars Minor Conventual in the 1920s and restored to its original purpose.
Admire the Porta San Tomaso
Translated as the "Gate of St. Thomas", this iconic site in the north of Treviso should also not be missed. Built in the 16th century, it has a statue of St. Paul on top.
It is said to closely resemble Roman arches, and you can get a taste of the exquisite process that went into designing the gate.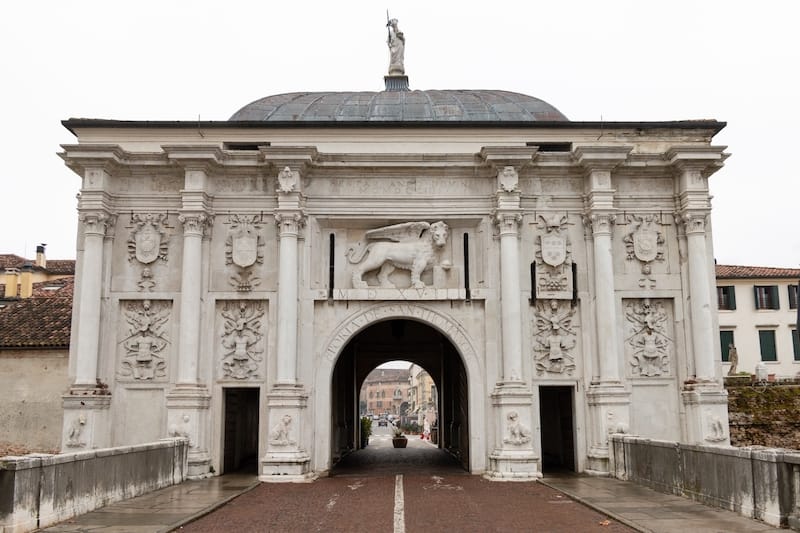 It is a gateway within Treviso's walls that you can photograph as much as you want because motor traffic is not allowed to pass through.
Be sure to also pay attention to the three doors, one of which is covered in decorative Istrian stone.
See the Monumento ai Caduti di Piazza Vittoria
Treviso's war memorial, also known as "Gloria" by the locals, is located in the northeastern part of the Piazza della Vittoria.
The monument was dedicated in 1931 to honor those who died in World War I. It was built in 1926 by Arturo Stagliano.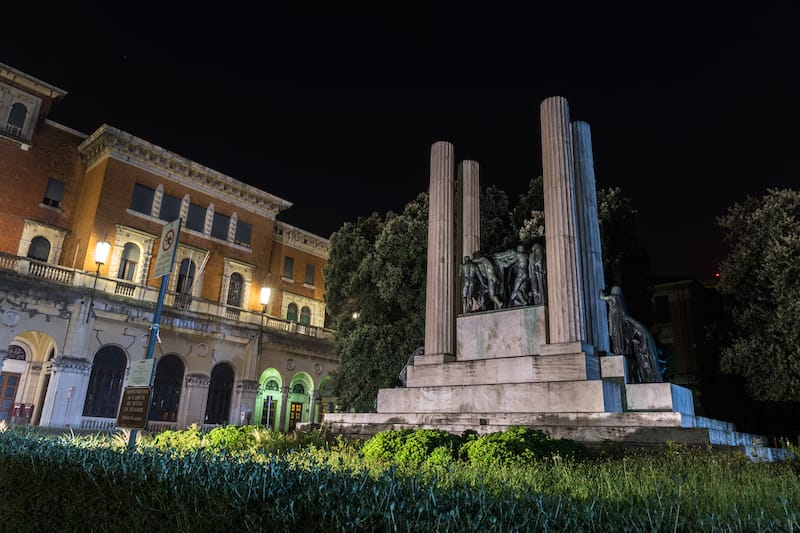 Gloria stands as one of Treviso's most important symbols and is known for also giving life to the Piazza della Vittoria square.
Have Tiramisu at Le Beccherie
Be sure to try out some delicious authentic and local cuisine at Le Beccherie. This is the restaurant credited with first putting tiramisu, one of the most famous Italian desserts, on the menu!
The most popular dish here is tiramisu (no surprise here), which is prepared with Le Beccherie's special recipe. You can either try the original or the deconstructed version.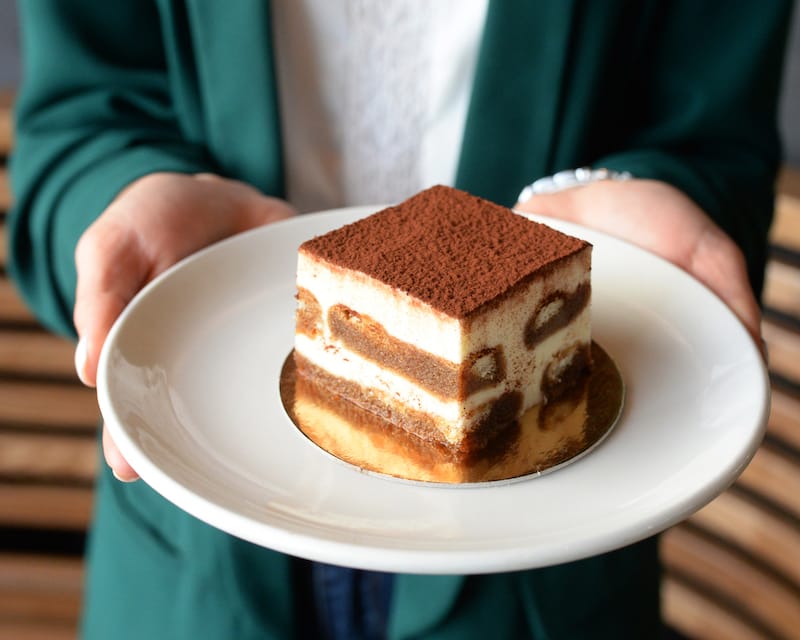 The restaurant is closed on Tuesdays. Aside from this beloved cake, you can also try a variety of other dishes from the menu, which are prepared using fresh and local ingredients.
Lunch is served from 12:20 PM to 2:15 PM, and dinner is served from 7:20 PM to 10:15 PM.
Go on a Private Walking Tour of Treviso
Treviso is a beautiful medieval city with rich history, and to discover it by perusing its streets with a takeaway coffee is a must!
This private guided walking tour offers you an unforgettable city tour with a local, knowledgeable guide who will show you the authentic Veneto life, charming and narrow cobbled streets, impressive churches with gorgeous frescoes, and the canal. They will also show you some hidden gems in Treviso!
Treviso private walking tours start at the beautiful Riviera Santa Margherita, where the atmosphere is very romantic. You will then move to observe and admire the area with gothic and romanesque architecture on churches and buildings.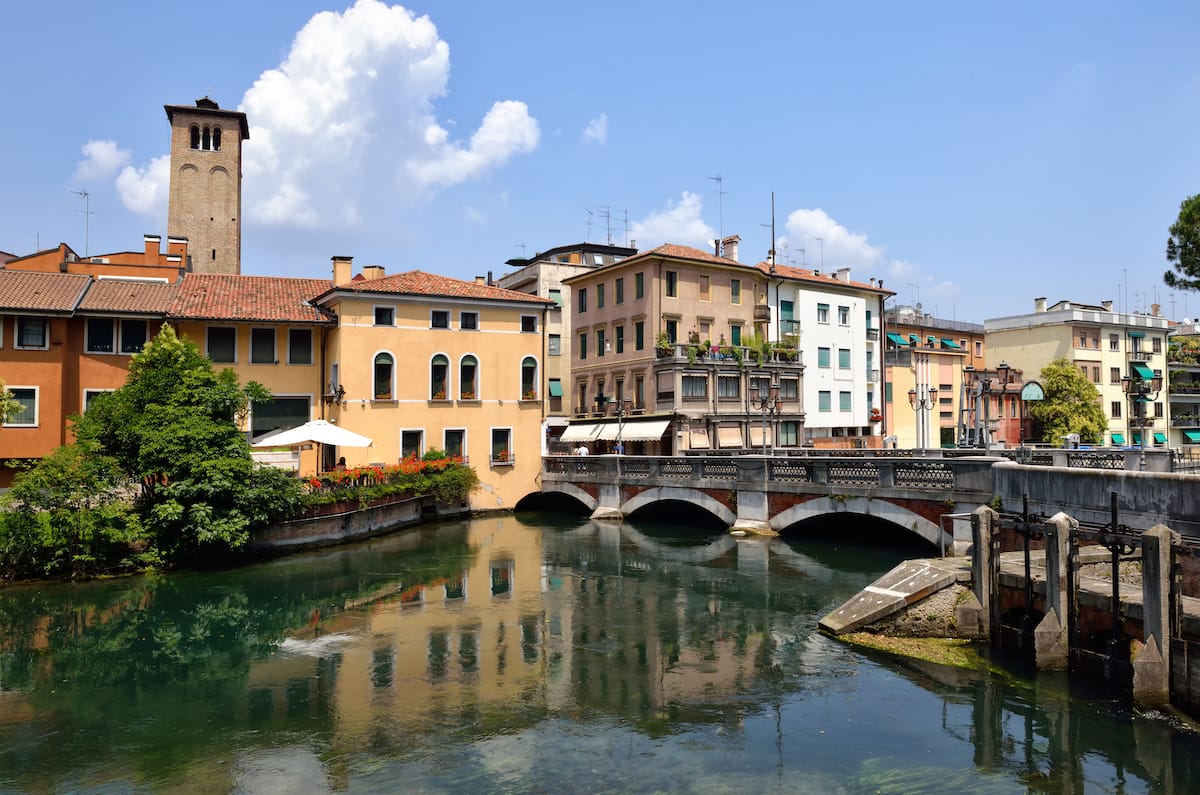 Of course, your city tour experience will take you to some of the most popular and stunning places in the city, like Dante's Bridge, Loggia dei Cavalieri, and more.
This wonderful tour lasts 2.5 hours and you will be met at Riviera Santa Margherita in Treviso.
>> Click here to check tour rates and availability
How to Get to Treviso
The best way to arrive in Treviso is at the train station. If you're visiting Treviso from Venice, the journey is merely 22 minutes long!
You will find over 60 trains heading from Venice to Treviso daily, even during the winter, so catching one is easy.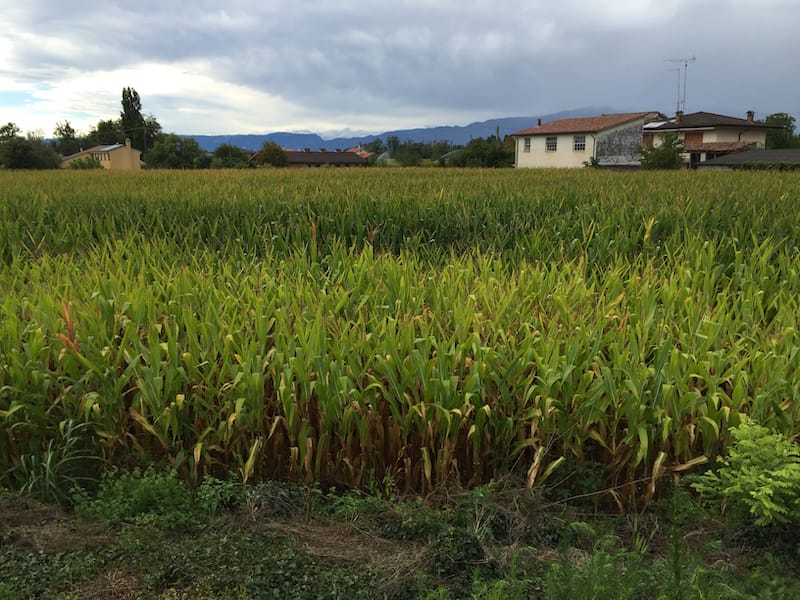 The current train fare costs just under 2 euros one-way. Taking a day trip to Treviso (or longer!) is incredibly easy.
Where to Stay in Treviso
Looking for the best places to stay in Treviso? Here are three top-rated options that cover almost any budget. Please note that Little Garden is upscale budget.
Did we miss any of the best things to do in Treviso?
Let us know your favorite places in Treviso (and Treviso travel tips!) in the comments. Thanks!
More Italy Travel Guides
Pin this Treviso Things to Do Guide