I am still on a high from my recent trip to northern Norway.
The scenery, people, traditions, and wildlife has completely left me speechless.
I lived in Norway for four years, as most of you know, but I never did make it up to the north with the exception of Svalbard.
While I had a pretty good grasp on the life and culture of living in Bergen and Oslo, I didn't realize how drastically different the lifestyle would be up north compared to what I had become accustomed to in the two largest Norwegian cities.
This post is about the ten things that surprised me most in Svolvær and the Lofoten Islands while I was visiting as a guest of Magnetic North Travel and Northern Norway.
Polar Nights Aren't Necessarily Pitch Black
Okay, this is probably pretty obvious to most, especially those who have traveled through the Arctic. But, I wasn't sure at all what to expect during my first polar nights. A polar night just means that the sun never comes over the horizon, technically.
It is dark a lot of the day. On the other hand, you do have some 'daylight' on Lofoten during the polar nights. There are about five hours in early December where it isn't pitch black outside and if you're into photography, you may just realize that you've scored gold during these extended blue hours.
I was on a sea eagle rib safari with Lofoten Explorer and chatting with the guy taking us to sea about this.
He stated that so many people forego traveling to the Lofoten Islands during winter because they think they won't be able to enjoy the scenery as it will be pitch black 24/7. Simply not true.
One thing that was completely shocking to me is that during these few 'light' hours, the sky looks like a colorful sunset.
And it stays this way during the entire five hours or so. It was so humbling and it was the first thing that made me fall in love with the Arctic.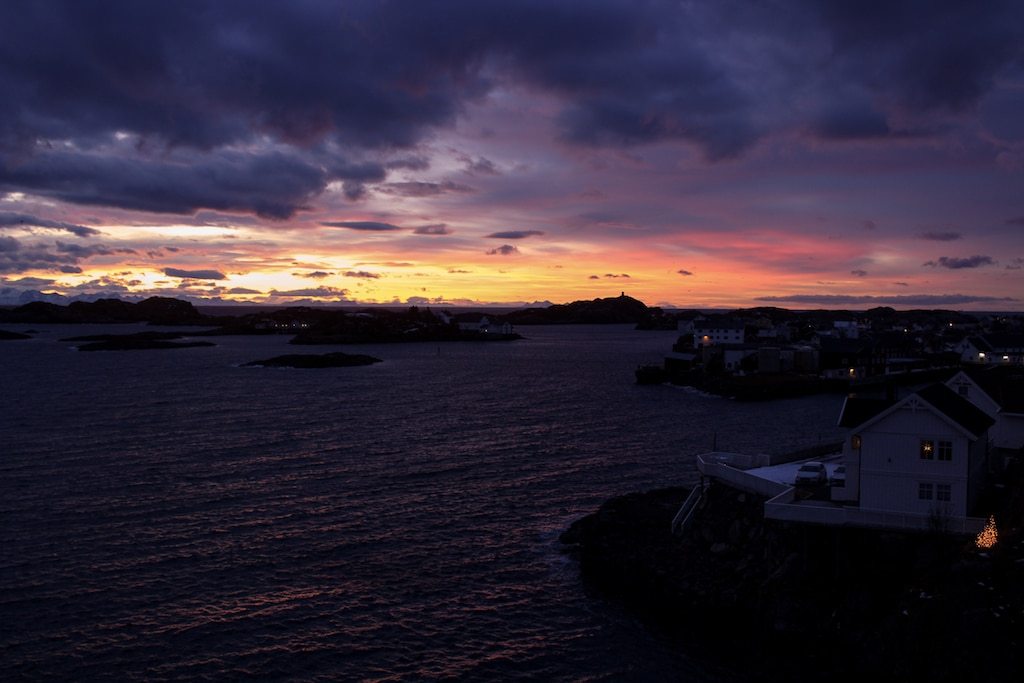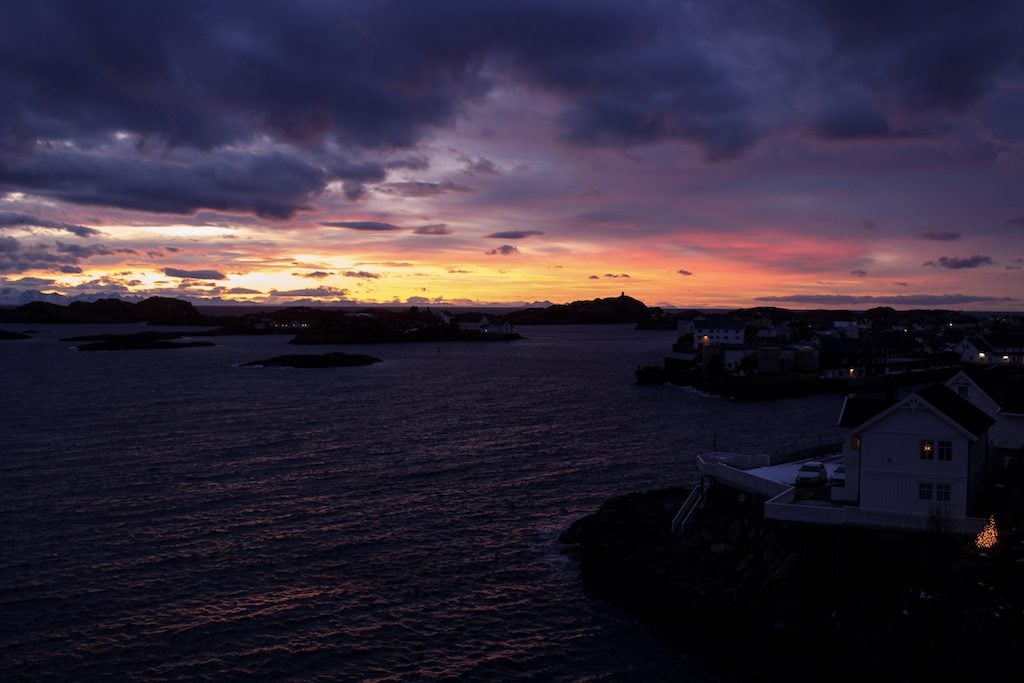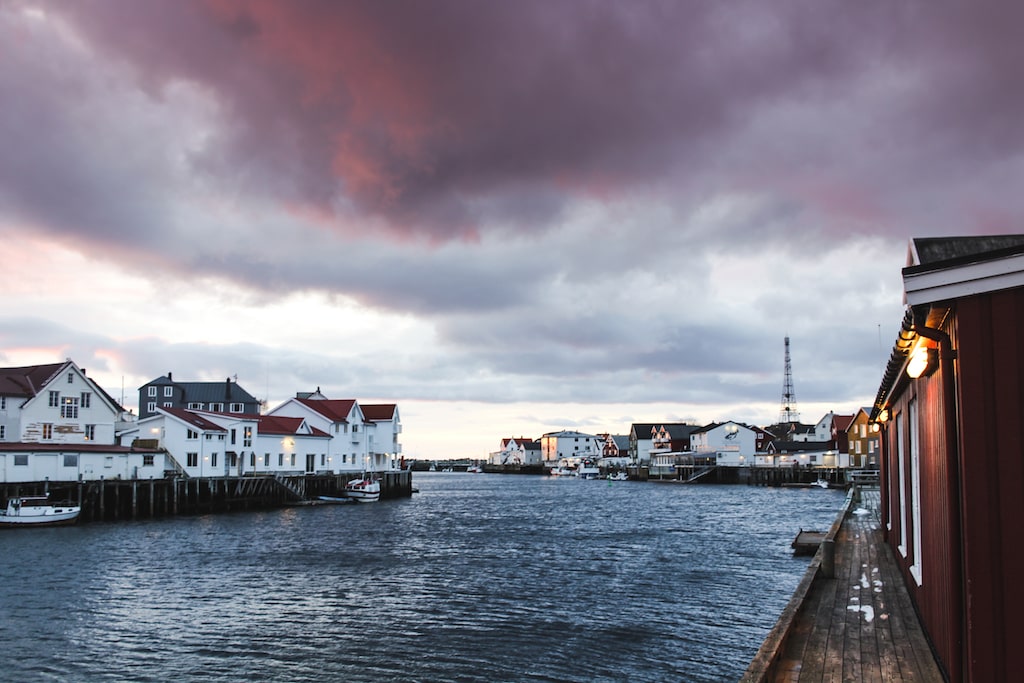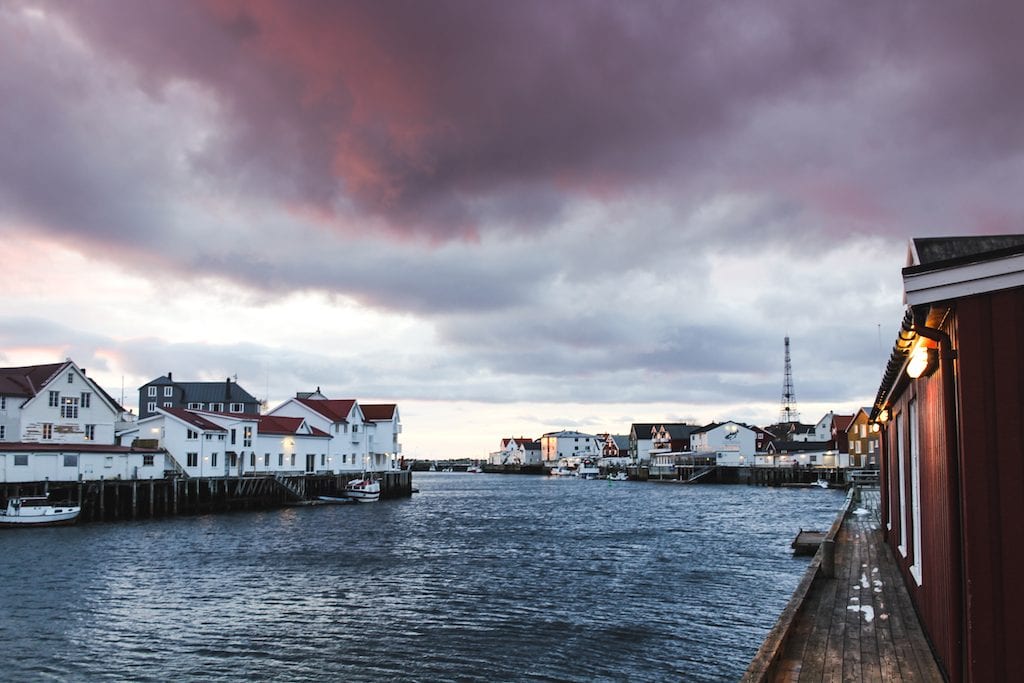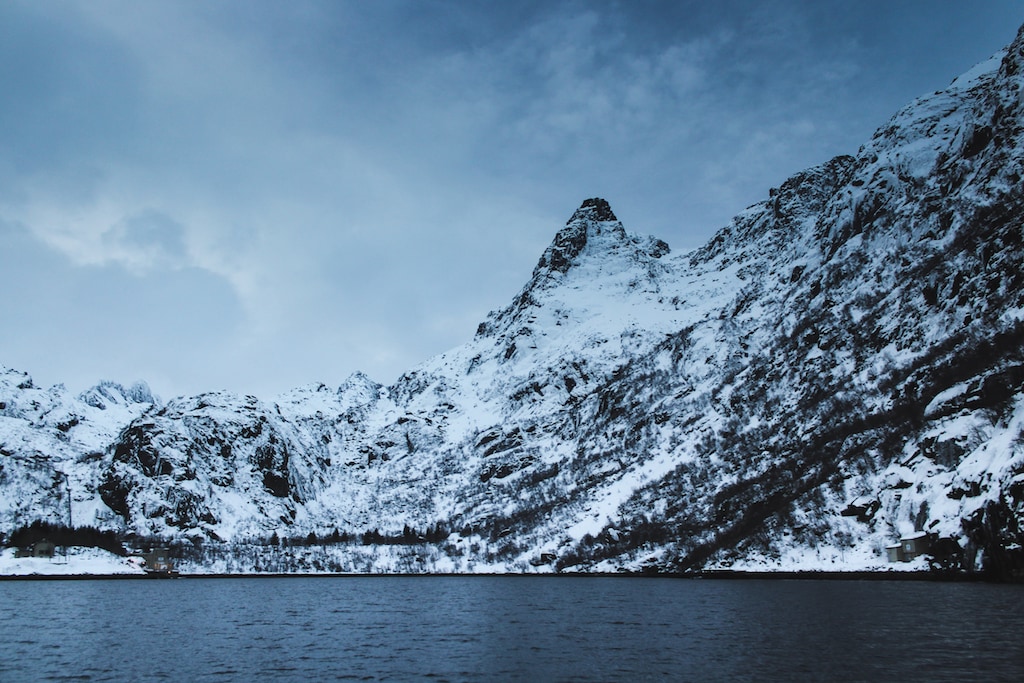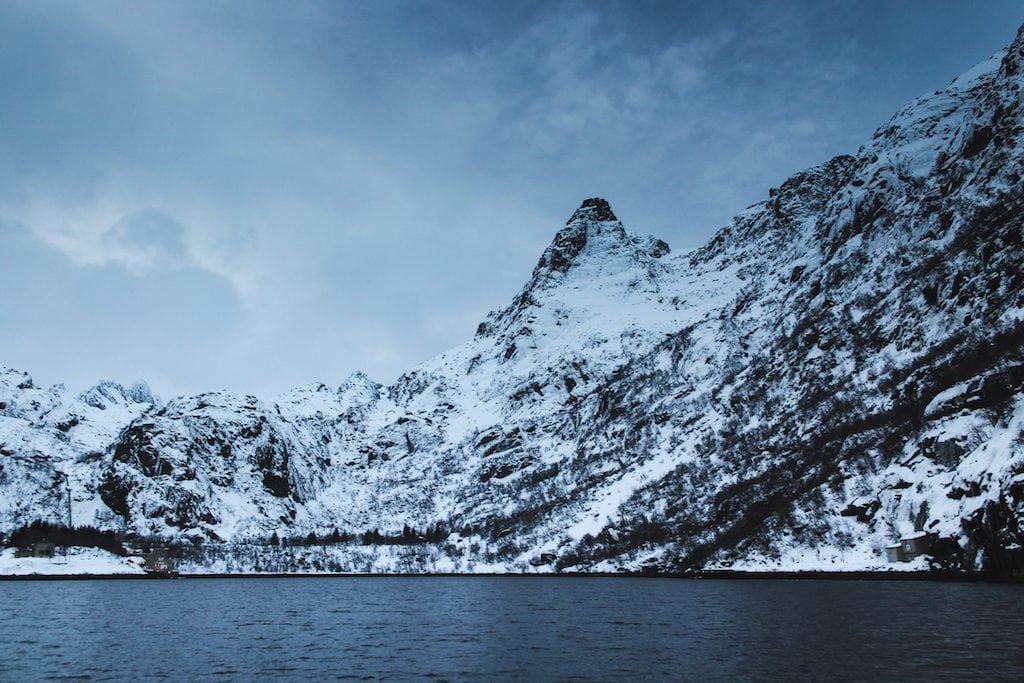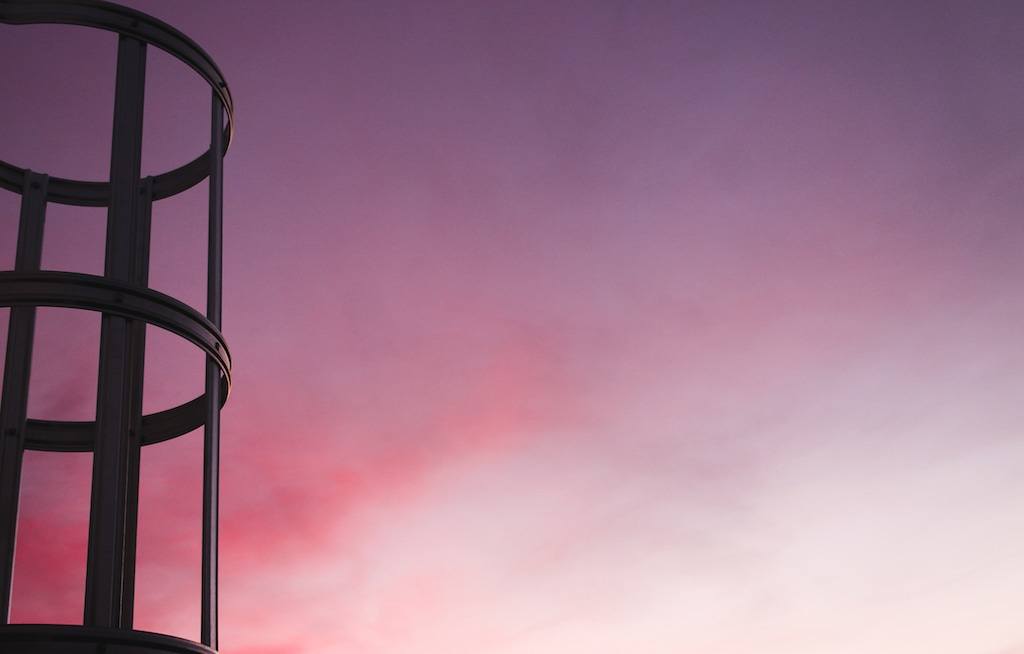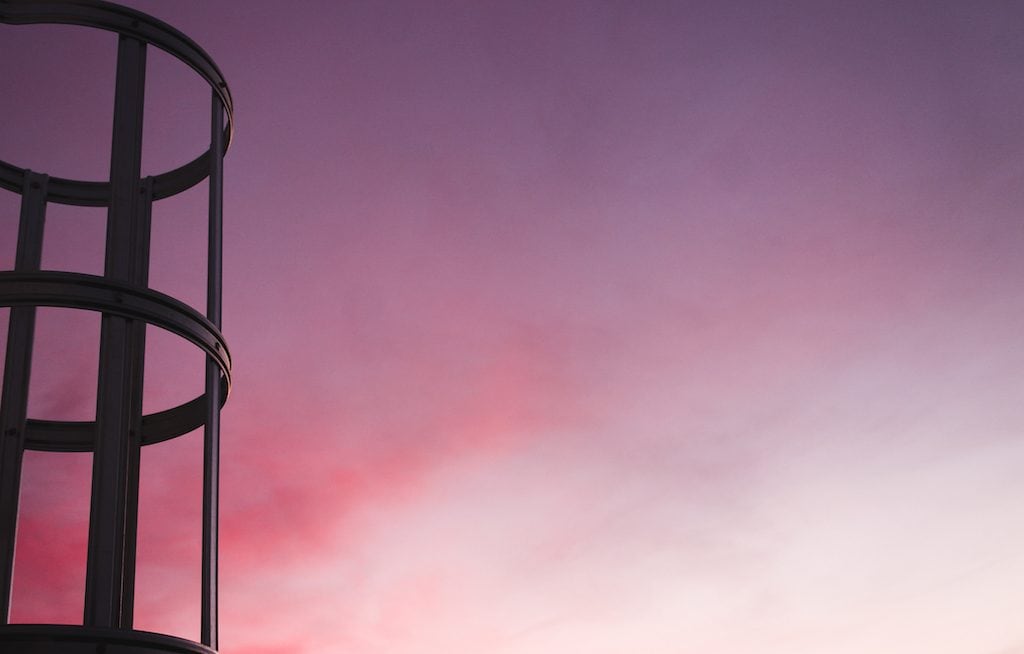 Winter Activities are Aplenty
Really. There is something to do all hours of the day. During the few light hours, you can enjoy boat and wildlife safaris, snowshoeing, horseback riding, hiking, and much more.
During the dark hours, you can visit one of the many museums and galleries in the islands, go skiing or snowshoeing, eat at one of the insanely high-quality restaurants in Svolvær or in other cities in the islands, and go chase after these things called the northern lights.
If you love keeping busy and endless activities, you really need to get the Lofoten Islands added to that list. You're also just a boat road from other cities north of Svolvaer and you can do winter whale watching in Tromso, which is an added bonus.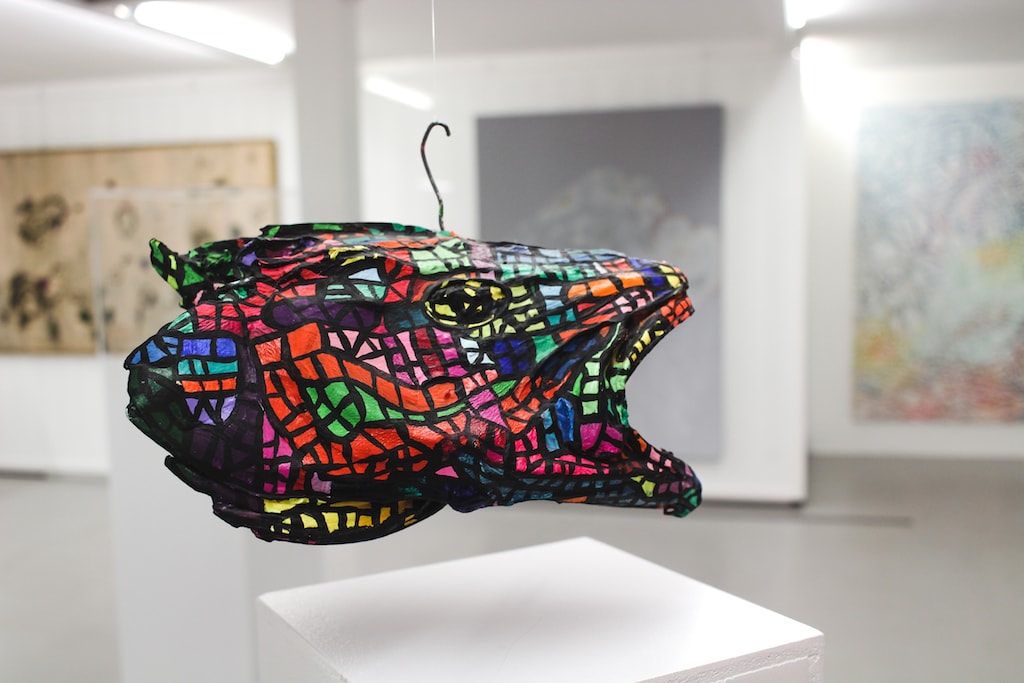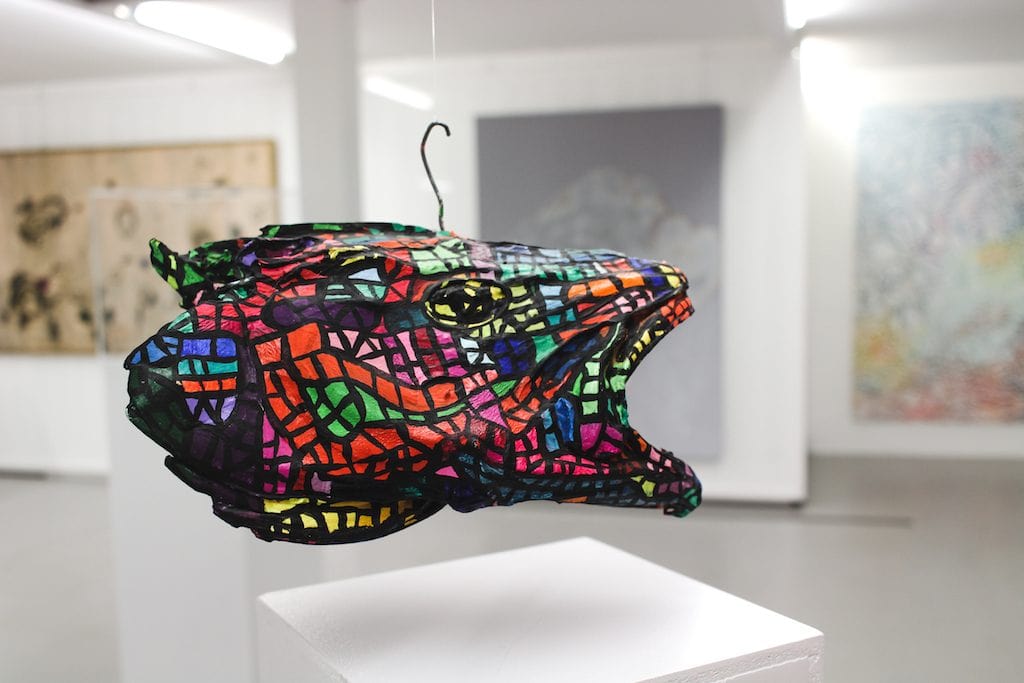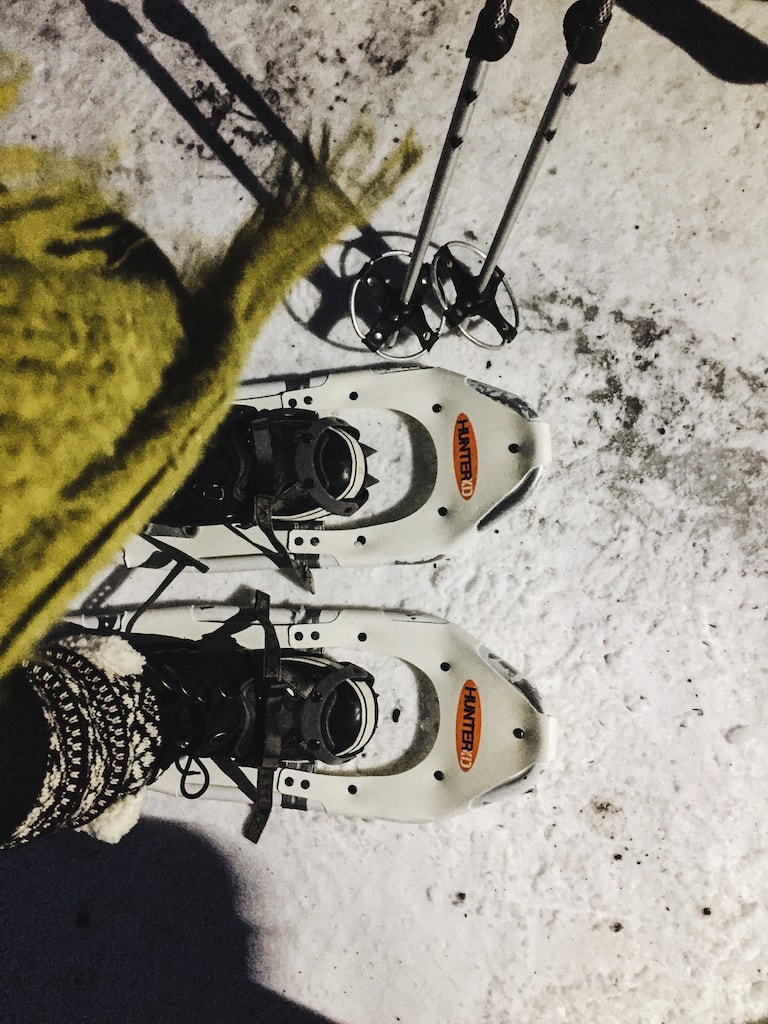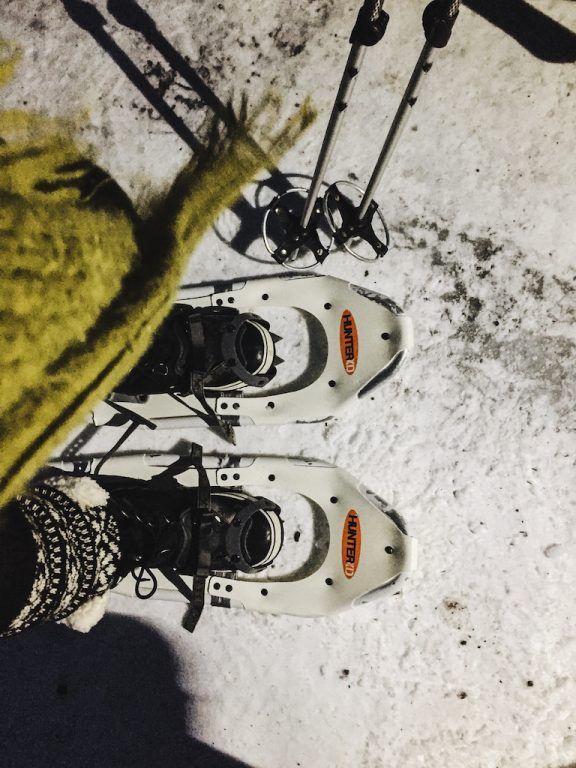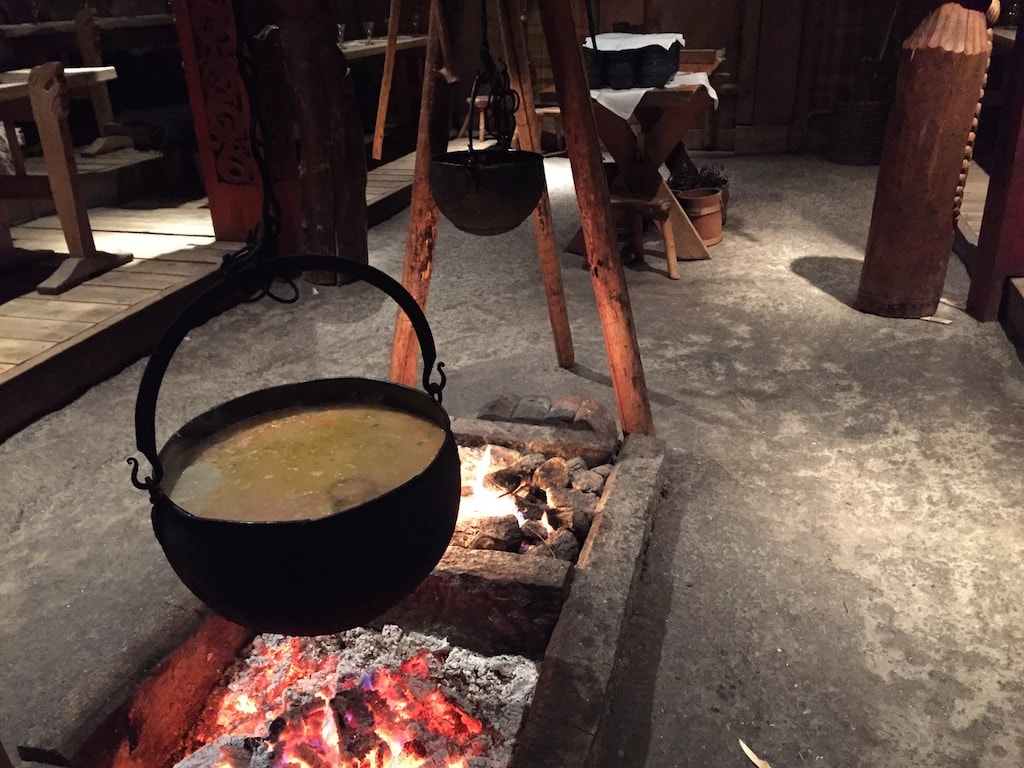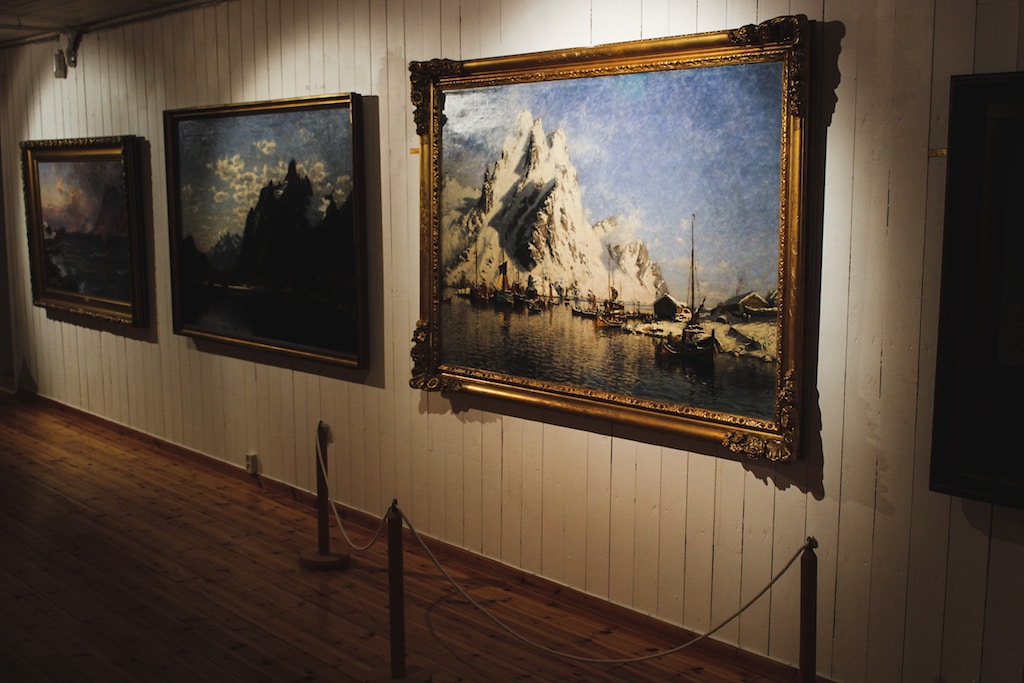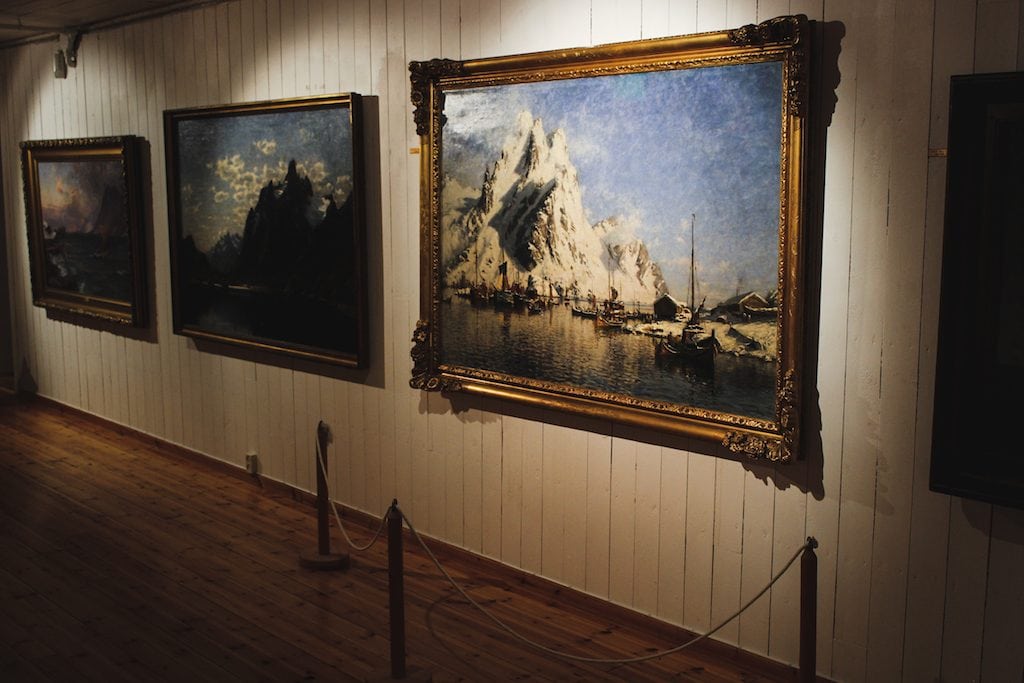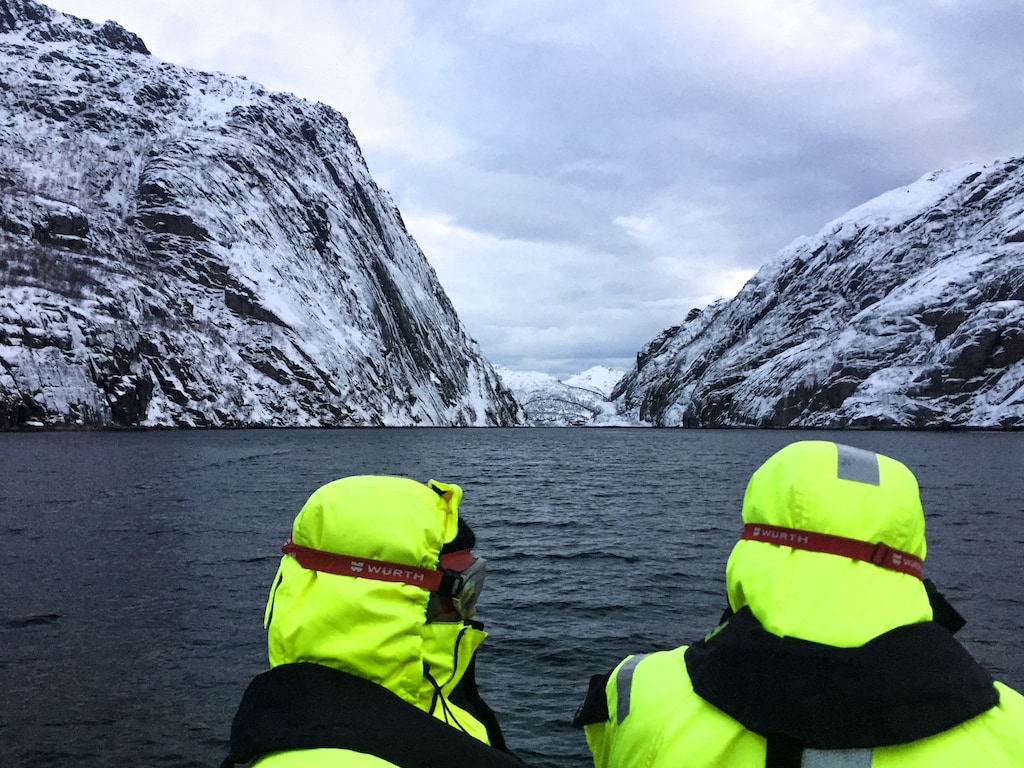 Some of the winter activities I took part in while in the Lofoten Islands were as follows:
Sea Eagle Safari with Lofoten Explorer
This sea eagle safari is what kicked off our trip and we weren't even sure if we were going to make it with our transportation issues the night before. I am so glad we did. It was such a well-run, organized, beautiful, and insightful trip.
Alongside a group of Norwegians and a few Germans, we took off for the cold Arctic waters on a rib boat. It was cold, but when you're cruising down the Trollfjord crushing on mother nature, you don't even feel it. I highly, highly suggest this trip for animal and nature enthusiasts. To find out more, check out their website.
Snowshoeing with Lofoten Aktiv
Things I'm bad at? Snowshoeing. Yep- I was horrible. I had never been snowshoeing before, but it took me approximately five minutes to realize that I wasn't going to turn into a pro at this anytime soon.
To be fair, I was extremely sick when I was in Norway and it really took its toll on me while snowshoeing. If you're active, this is a great activity! You may even get lucky enough to spot a moose! To find out more, check out their website.
Local Art and History at Galleri Lofotens Hus
This was the first museum/gallery we hit up on the trip. Located in Henningsvær overlooking the harbor, Galleri Lofotens Hus is Northern Norway's largest collection of painted art. The trip to this gallery is imperative for those visiting Henningsvær, and even just Lofoten in general.
Why? Well, the gallery details the history of the islands through photography and paintings that are based around the industry that kept the islands alive, historically and even today.
The industry of cod fishing was (and still is) to Northern Norway what tobacco was to Virginia, where I'm from in the US. Until you understand a place's history, it is really difficult to connect full-heartedly. Needless to say, our time spent at Galleri Lofotens Hus sparked my interest in learning more about the history of this alluring part of Norway.
In addition to the paintings, we got to watch a twenty-minute video that showcased the photography works of Frank A. Jenssen, the brilliant man that founded Galleri Lofotens Hus. He has sadly passed away, but his son and daughter are carrying on his legacy and have taken over the gallery. To find out more, check out their website.
Contemporary Art at KaviarFactory
I must admit, I am really turning into an art buff. This trip left me feeling more cultured than ever (hold the laughs). The KaviarFactory is a contemporary art gallery located right on the sea in Henningsvær. It is a must if you're there. It used to be, as the name suggests, a caviar factory that started in the 1950s and ceased production in the 1990s.
Venke Hoff and her husband, Rolf, have spent decades assembling contemporary art and they eventually transitioned this old, abandoned factory into their pride and joy. One of their pieces is currently being borrowed by the Tate in London. The KaviarFactory is a big deal. To find out more, check out their website.
Northern Lights Tour with Lofoten Aktiv
What a highlight. Like a life highlight… seriously. I never really cared to see the northern lights. I was more concerned about seeing animals than anything else when I was traveling throughout Scandinavia and the Nordics.
But, the moment we went out with Lofoten Aktiv for this northern lights hunt and I saw them with my own eyes and on my own camera, I was sold. This was one of my best travel moments to date. To find out more, check out their website.
Click here for information about the northern lights in Tromso.
Icelandic Horseback Riding with Hov Hestegård
Unfortunately, my horse riding experience came on the day I was the sickest. I felt so horrible that day and I am ashamed to say that I couldn't make it through the entire journey. I also ended up on the horse version of myself, Mimar, and he decided to stray away from the pack and start eating and was just restless.
Due to my sickness that day and coughing fits, it was a match made in hell. He was the coolest fella, on the other hand, and I'm sad I didn't get to explore the beaches with him.
My partner got to finish the horseback riding and share his experience with me. Being on Gimsøya with a crystal clear beach in front of me wasn't a horrible alternative to not being able to ride, however. To find out more, check out their website.
Lofotr Viking Museum in Borg
My trip to the Lofotr Viking Museum also took place on the day where I was extremely ill.
We were taken to the museum and around for two days by Sveinung from Arctic Buss in a private sedan and I feel so bad I was gross and coughing the entire time.
Once we arrived at the museum, I was tired and wasn't sure what to expect. I know very little about Viking history despite my travels on Karmøy island down near Haugesund.
Turns out, the museum is super informative, interactive, and truly a can't-miss when in the Lofoten Islands. We also got to hang out with a high school class that was on a day-trip there for some Viking stew and music and dancing later.
It ended up being one of my favorite things we did the entire trip! I am now so curious about Vikings and the history of Scandinavia. To find out more, check out their website.
Diverse Landscapes
Everyone tends to take the same photos when in the Lofoten Islands. They'll have their Reine photo and their Hamnøy photo ready to show you upon returning from their epic trip.
What people don't realize is that the landscape across the islands is diverse… while it is all simply stunning, it doesn't all look like Reine and Hamnøy. On Gimsøy, you will find sandy beaches and water so clear you'll think you've landed on Martinique.
Don't worry, a quick gust of that chilly Arctic wind will remind you of exactly where you are pretty quickly. The Lofoten Islands are home to the world's largest deepwater coral reef.
This means that the sea life is just as diverse as the landscape is. Cruising around these islands, whether it be via land or by sea, never gets old. That is why the Lofoten Islands are ideal for camping or adventurous activities.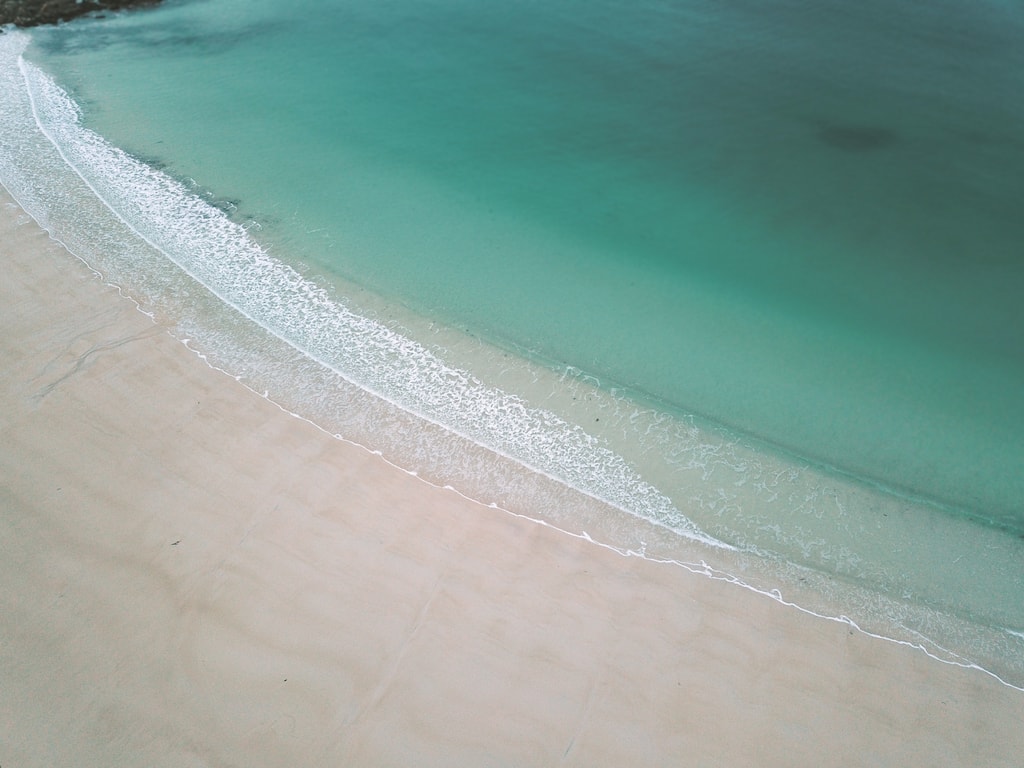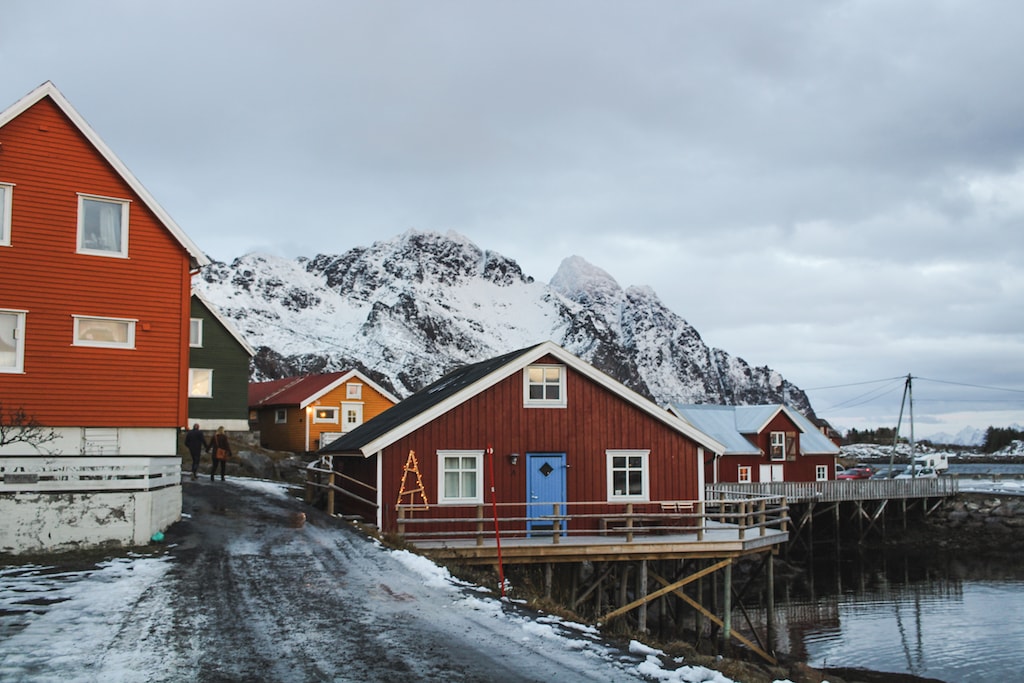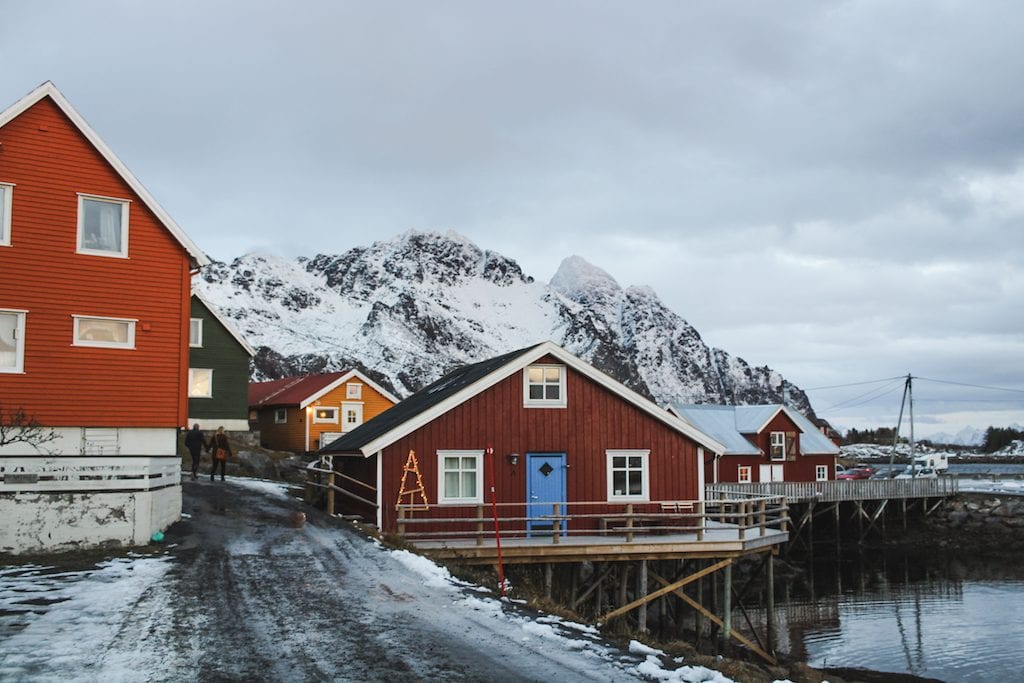 The Northern Lights Aren't That Elusive
Before heading to the Lofoten Islands, I read up to see what the likelihood of seeing the northern lights would be. I, personally, didn't care if I saw them or not, but my travel partner accompanied me on the trip and it has been a dream of his since he was young.
Everything I read told me to not expect them in the Lofoten Islands and to wait until I reached Tromsø to get my hopes up. I was pretty prepared to not see them, so when we had a northern lights tour scheduled with Lofoten Aktiv one evening, I was really just keen on doing a little astrophotography.
Our guide, Elisabeth, told us that she rarely doesn't see them when taking tourists out on a northern lights trip. My 'app' said they were calm and not visible in the islands.
She stated that they almost always are visible and she uses equipment and resources far more complex than I had to figure out where the best viewing points are. Needless to say, my app said they were non-existent in Lofoten that night.
With Elisabeth's guidance, we saw them for nearly four hours straight. We likely could have seen them every single night in Lofoten with a car and the knowledge that she had… but we didn't make too much of an effort the other nights out of pure exhaustion.
Anyway, the northern lights do exist in the Lofoten Islands and they are not that elusive. To book the experience with Lofoten Aktiv, the best company in Lofoten, check out their website.
Spoiler: we saw them multiple times and I can't believe I was so apathetic about seeing them before actually witnessing them; it was freaking incredible and one of the best experiences of my life.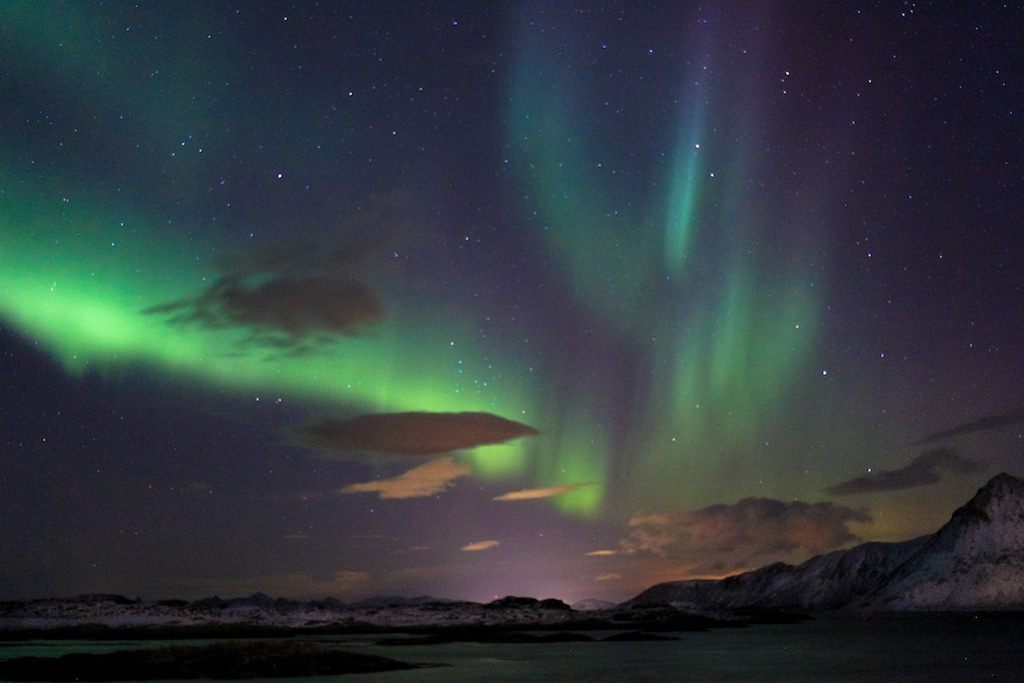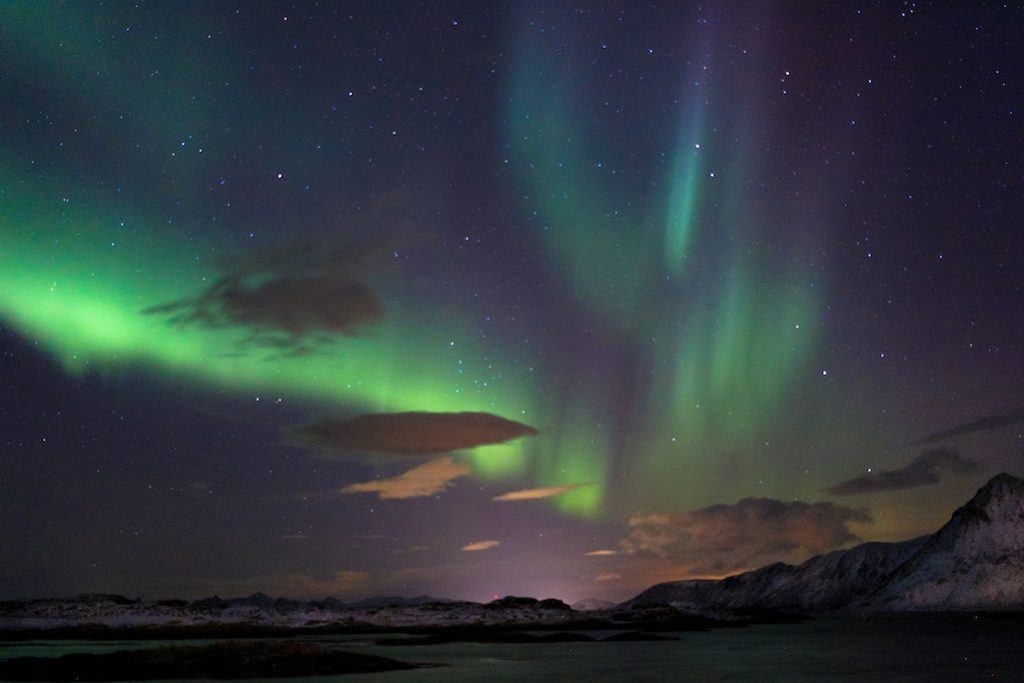 The Food Was To-Die-For
The food in Svolvær and the islands is simply fantastic. I am not sure if I've ever had such a wonderful culinary experience anywhere else in the world.
The fresh fish and ingenuity of the chefs pairing classic Norwegian food with new trends and methods are nothing short of brilliant… and Lofoten is the prime example of this new age of cooking at its finest.
Below is a list of the restaurants in Svolvær and the Lofoten Islands we had the pleasure of dining at. I will include further details about the culinary scene in Lofoten in a future post.
Børsen Spiseri
This rustic and refined restaurant is part of the Svinøya Rorbuer group and was a major Lofoten highlight for us. We ate there every day for one meal or another and I still dream about some of the food I ate while there.
Their Christmas menu is so tasty that it actually made me miss Norway during December with every single bite I put in my mouth. We ordered different items every night whilst there and I can assure you, we had the majority of the menu by the time we left.
Everything was absolutely perfect. You can find Børsen at Gunnar Bergs vei 2 in Svolvær. To find out more information, check out their website.
Paleo Arctic
I am so gutted that we had such a short time to spend at Paleo Arctic when we were there. Located inside of the Thon Hotel, this restaurant specializes in using ingredients the way they were intended to be used generations ago. The ingredients are sourced straight from the ocean, farms, and mountainsides.
We had merely twenty minutes to eat as we were rushing off for snowshoeing late from our previous tour, so we had to order the easiest thing on the menu- fiskegrateng (fish gratin).
I scarfed it down so quickly… and it wasn't because I was in a hurry, but rather because it was so darn delicious. You can find Paleo Arctic inside the Thon Hotel at Torget in Svolvær. To find out more information, check out their website.
Du Verden
We had dinner plans at Du Verden at a pop-up sushi experience called Rå:Bra Sushi. Oh. My. Goodness…. hands-down, the best sushi experience of my life.
We ordered the mixed platter that fed two people (really could have fed a lot more) and we sat in amazement realizing that it has been ages since we have had good sushi. But this sushi wasn't just good; it was phenomenal.
The fish was so fresh and the small salads and sides on the platter were South American inspired and it just complimented the sushi perfectly.
I will never be able to eat sushi in Frankfurt ever again. I'm not even joking. You can find Du Verden at Torget 15 in Svolvær. To find out more information, check out their website.
Henningsvær Bryggehotel
On our day trip to Henningsvær, we had the pleasure of having lunch at the restaurant at the Henningsvær Bryggehotel and it was one of the most memorable meals I've ever had. We had a private table facing the harbor and sea and we had the chance to enjoy some fresh bacalao with local Arctic ingredients.
The restaurant prides itself on local, organic, and seasonal ingredients from the islands. Paired with a Lofotenpils, that was one delicious lunch! You can find Henningsvær Bryggehotel at Hjellskjæret in Henningsvær. To find out more information, check out their website.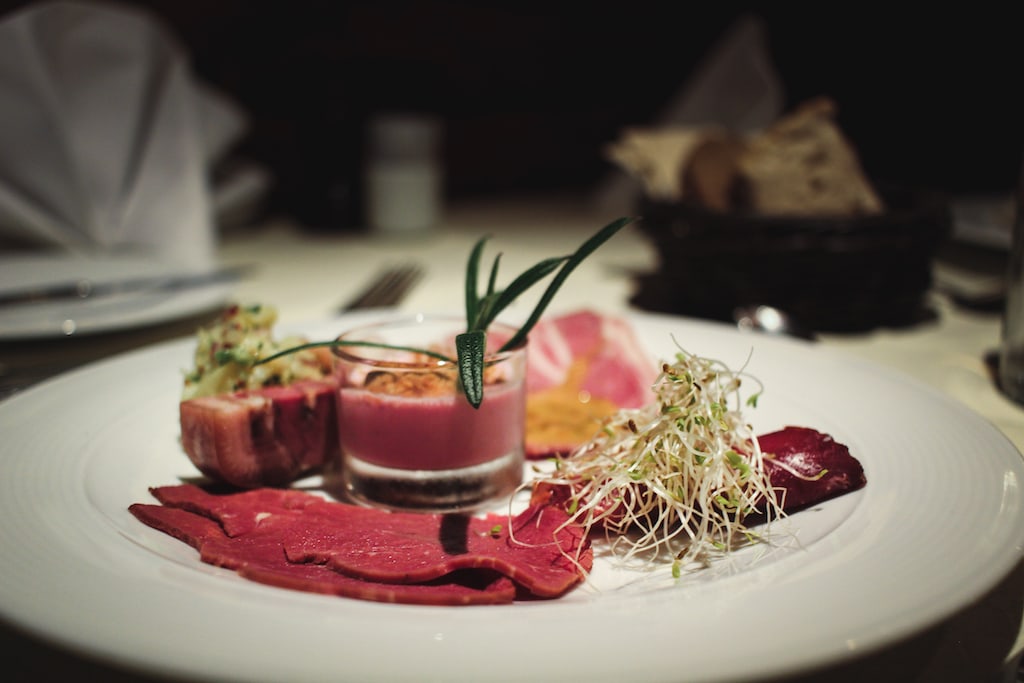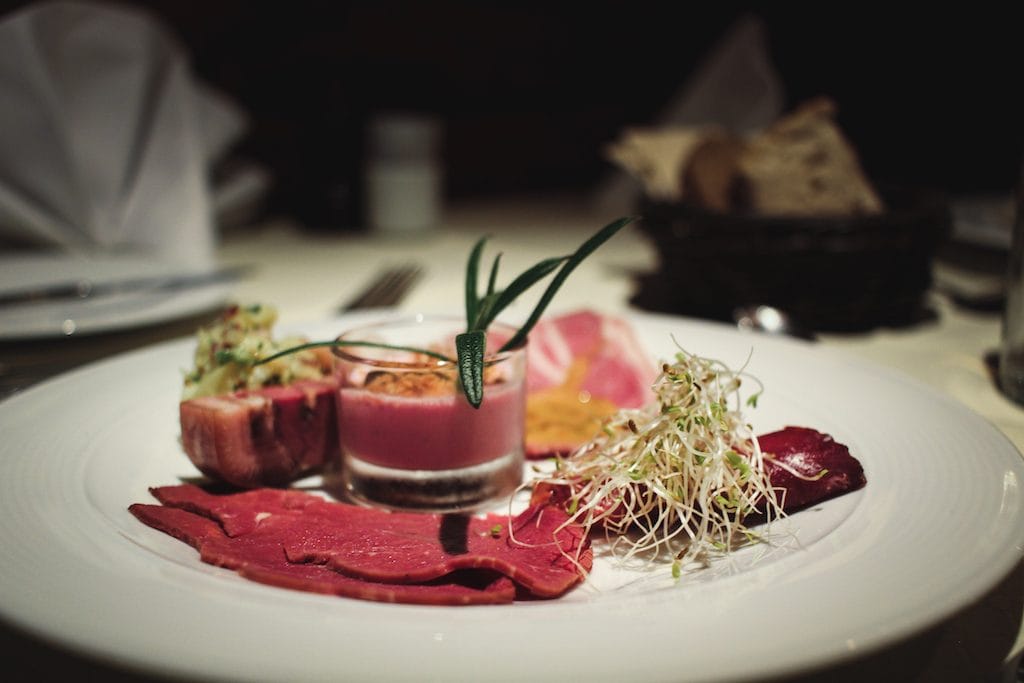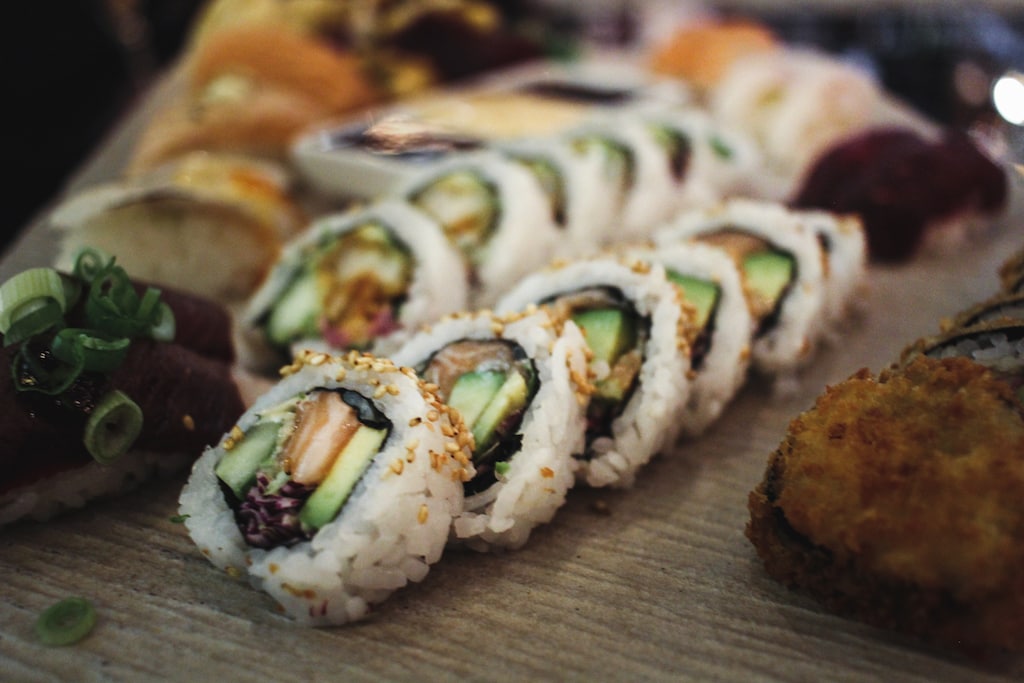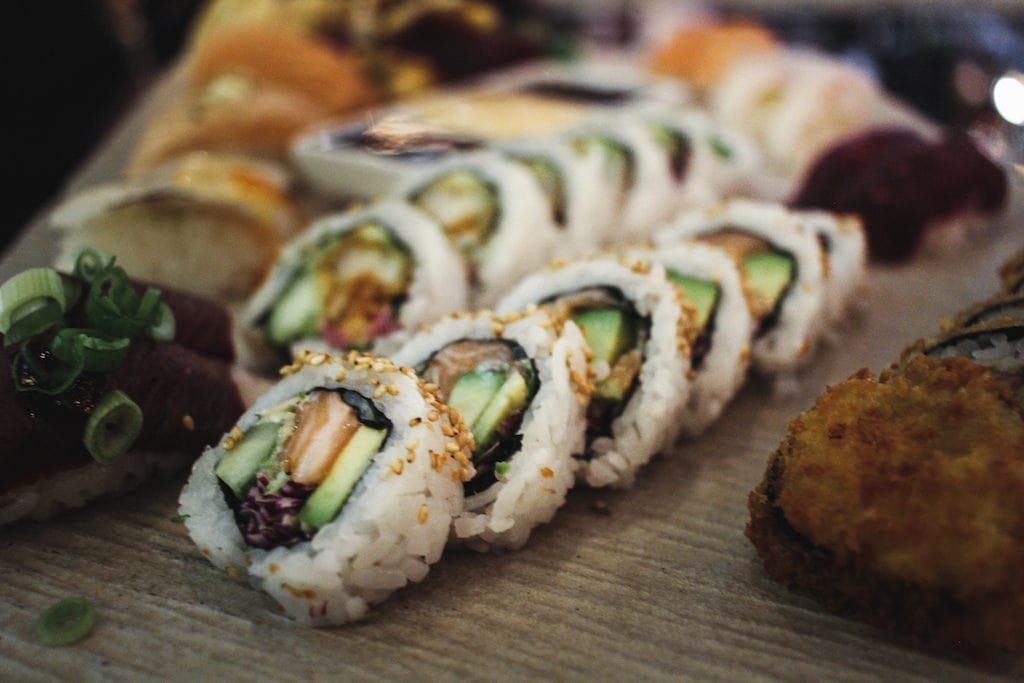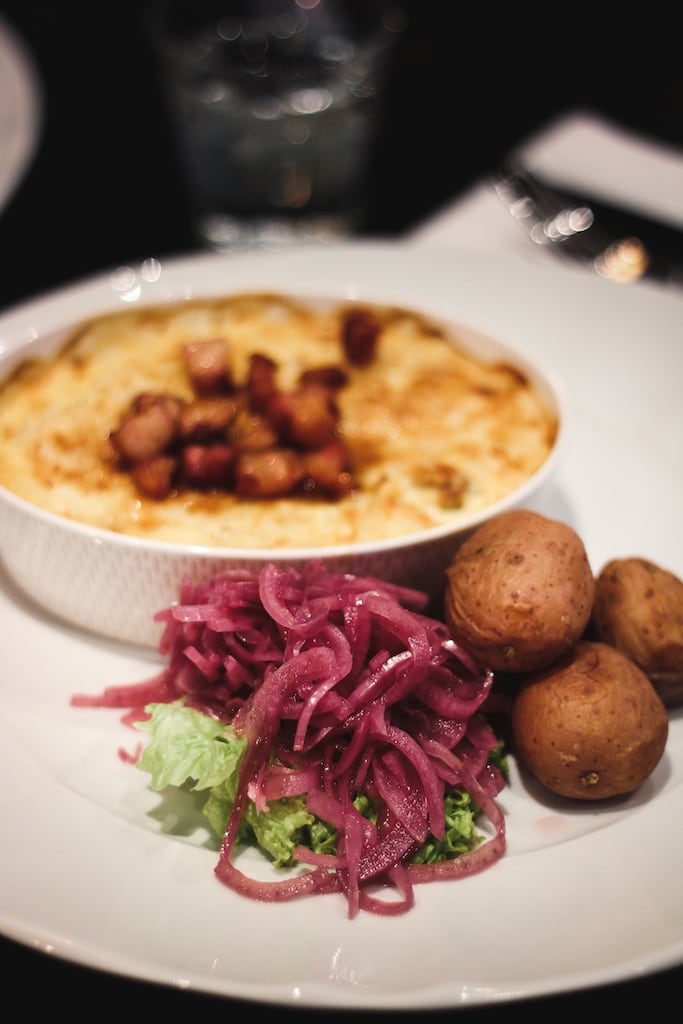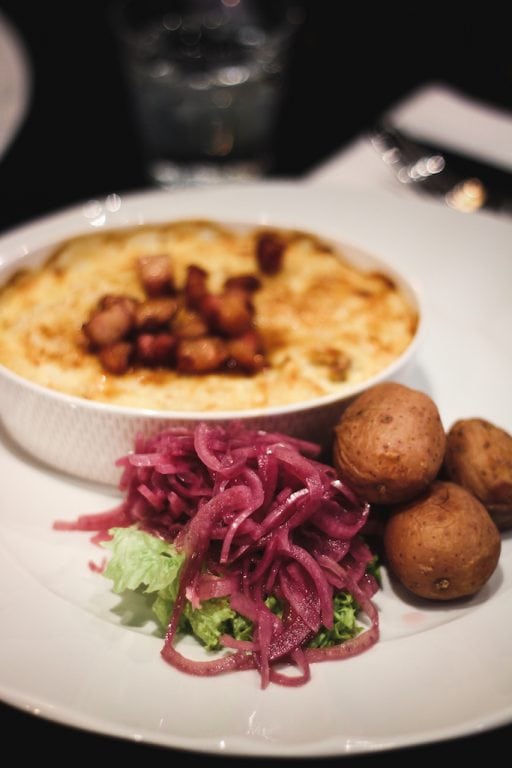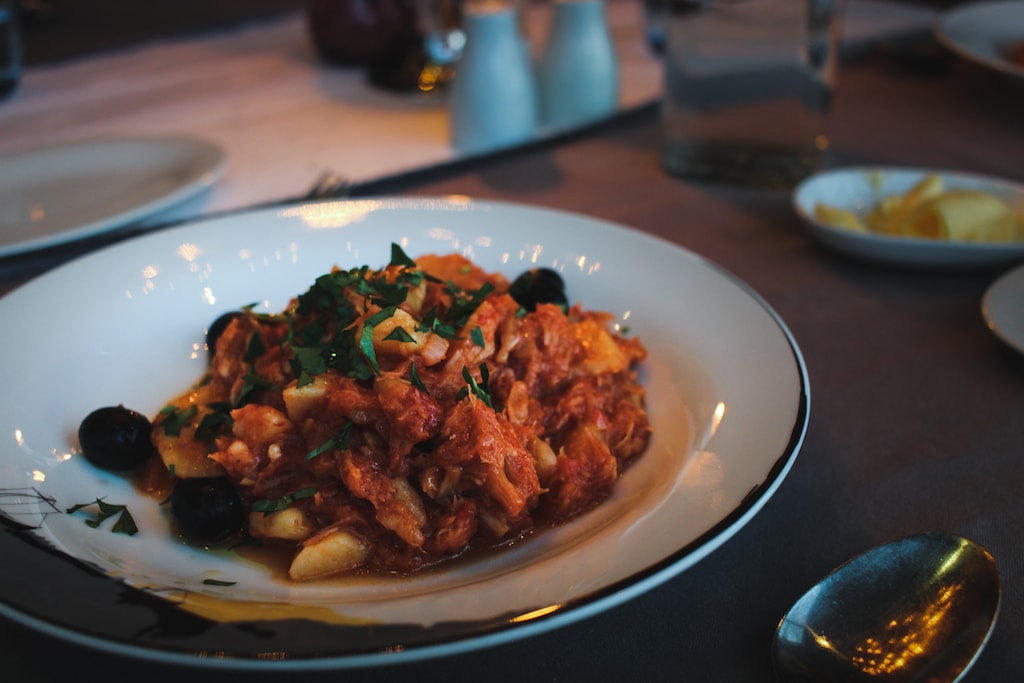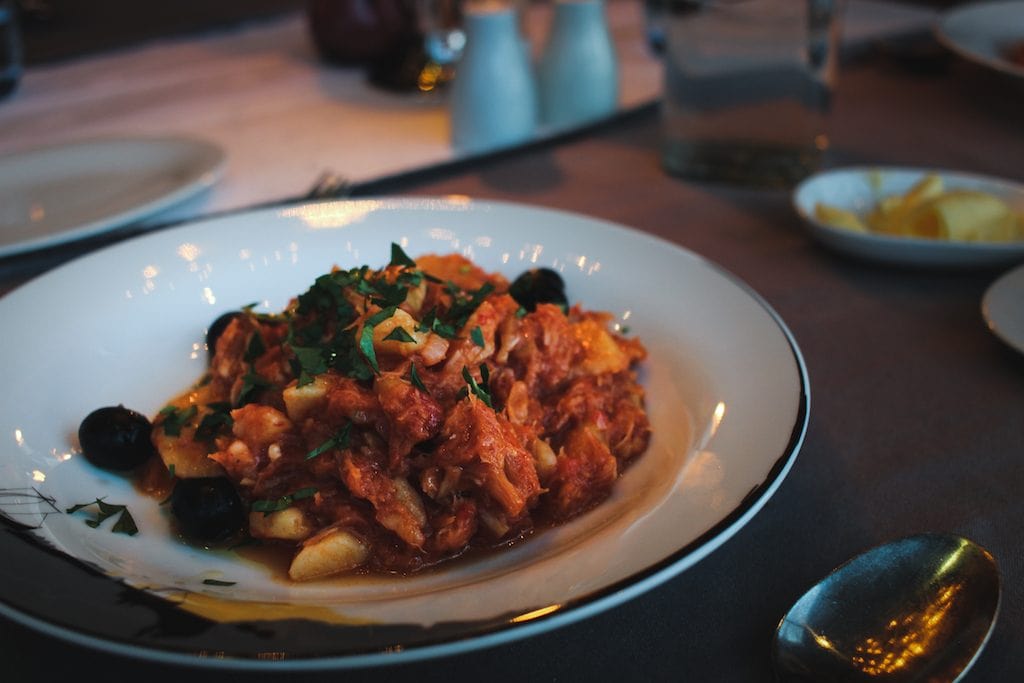 Getting to the Islands Can Be a Challenge
When you look at a map of Norway, everything looks so close. Many people don't realize this, but Norway is large. If you tip Norway upside down, the length of the country would expand all the way into the Mediterranean. Not only this, but Norway's landscape is rugged and the fjords make getting anywhere slightly more difficult.
The easiest way (via plane) to get to the Lofoten Islands is by flying into Harstad/Narvik. From there, you can take a bus to Svolvær and into the Lofoten Islands. That bus takes a couple of hours. If you can't get this bus, you're a little bit screwed. How do I know? It happened to us.
We arrived at Harstad/Narvik and were informed to go outside to hop on the Svolvær bus. We went out there, boarded the bus at the sign that said "Svolvær" and the driver informed us that we were on a bus to Sortland, not Svolvær. We were ready to get off when he told us that our bus had been canceled due to wind and winter weather. Um…..
GOOD RESOURCE: 2 week packing guide to Europe for travelers
So taxis in Norway are highly unaffordable. Rental cars are pricey, too. We weren't prepared for any hiccups and challenges immediately upon landing. The driver then informed us that we could get to Sortland and board another bus an hour later that would go to Svolvær. We took his word for it and several hours later, we were in Sortland.
We waited and got the next bus to Svolvær, which was a couple of hours and a ferry ride later. This process ended up taking over seven extra hours.
When I told everyone involved with our trip about our perils of getting to Svolvær, they laughed and said, "Welcome to Norway"! I wouldn't trade the experience for the world… it was a blast looking back at things now. But, weather reigns king.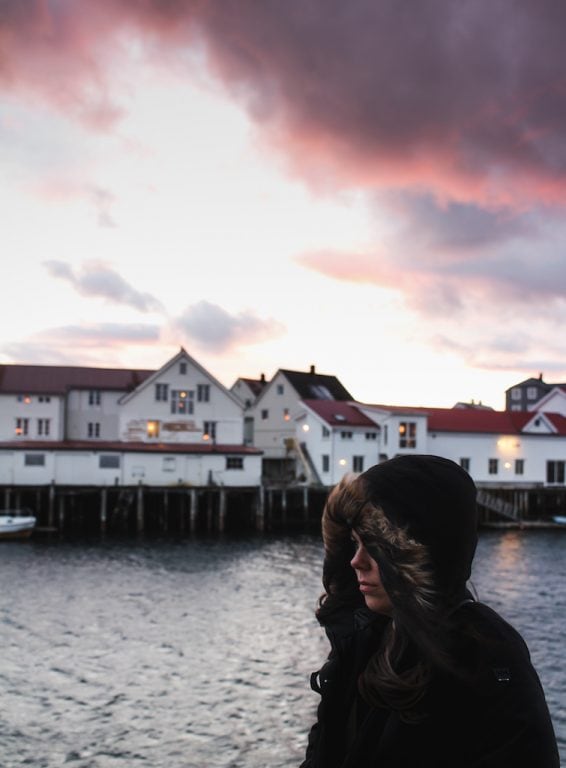 <Weather is never frightful when you have a Helly Hansen Svalbard Parka to keep you warm>
Friendly People Everywhere!
During this trip, everyone we encountered was incredibly friendly. On the aforementioned bus ride that led us through Sortland, a woman on our bus took care of us and told us that if our bus to Svolvær was canceled, she would have her husband drive us to Svolvær.
I was so humbled by even just her offering that it really set the tone for this trip. Everywhere we went, every single person was friendly and helpful.
Icelandic Horses Come From… Lofoten?
Okay, so it is probably really random to mention this in this post which is just an overview of my trip to the Lofoten Islands… but it blew my mind.
I just always assumed that Icelandic horses came from Iceland. To be honest, I never really put a lot of thought into it. As it turns out, the horses, which are known for being smaller yet super lean, were brought over to Iceland by Viking Age Scandinavians somewhere around 860 to 935 AD.
Soon after, the importing of horses was made illegal by the Icelandic Parliament, which never allowed for crossbreeding, keeping the Icelandic horse purebred for over 1,000 years.
The roots of these horses actually trace back to the Lofoten Islands, interestingly enough. You can learn more about the migration of these horses at Hov Hestegård where you have a chance to ride an Icelandic horse or even just learn about their history.
Below is a photo of Icelandic horses from one of my trips to Iceland (I took some lousy photos when in Lofoten as I was super ill that day).
Update: I got to redeem my horseback riding in Lofoten efforts under the midnight sun with Hov Gård in June 2019! Click the link to read more!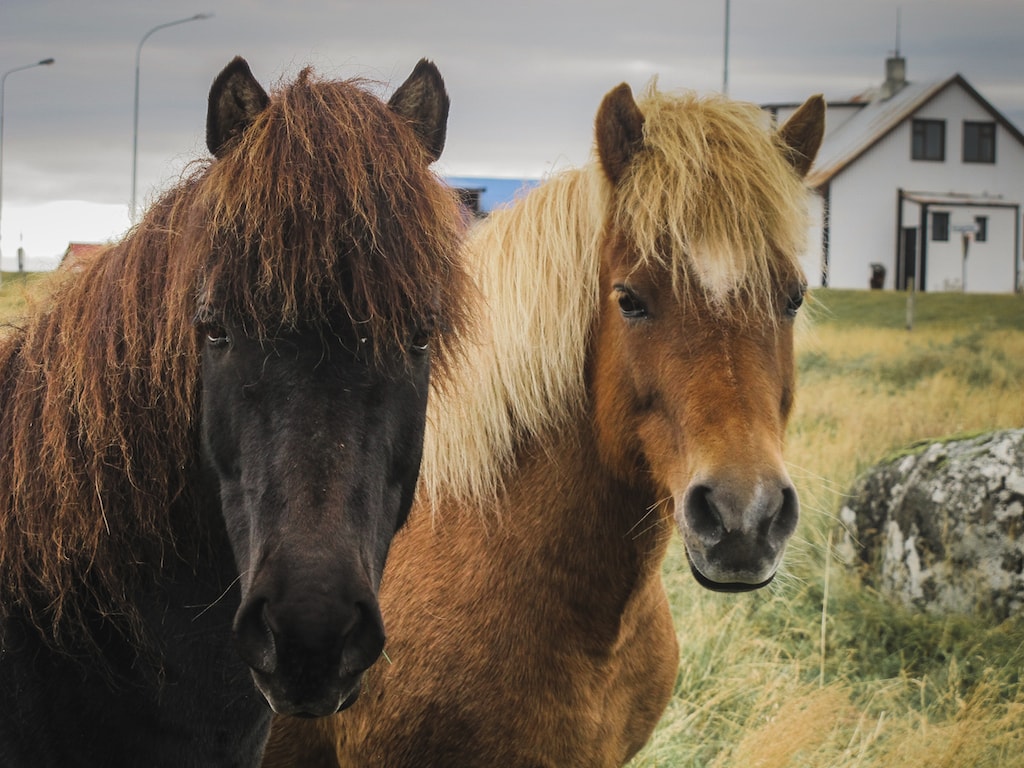 Winter Tourism Needs a Boost
Perhaps the most surprising thing about Lofoten and Svolvær in the winter was the opportunity for tourism growth. I did hear that the end of December into January is usually busier, but we ran into virtually no tourists during our time in Lofoten.
A lot of our trips and tours were private, to be fair, but even at the place we were staying and the restaurants we ate at, we experienced very little interaction with other tourists.
It was quite incredulous, in fact. There is such an opportunity for tourism growth during the winter months in Lofoten and I hope people take advantage of the many options that the islands present during these months.
While I listed quite a few above that I went on, there really are countless activities to keep a traveler and adventurer busy during these colder, darker months.
In fact, just based on photos alone, I think Lofoten looks better with a little bit of snow.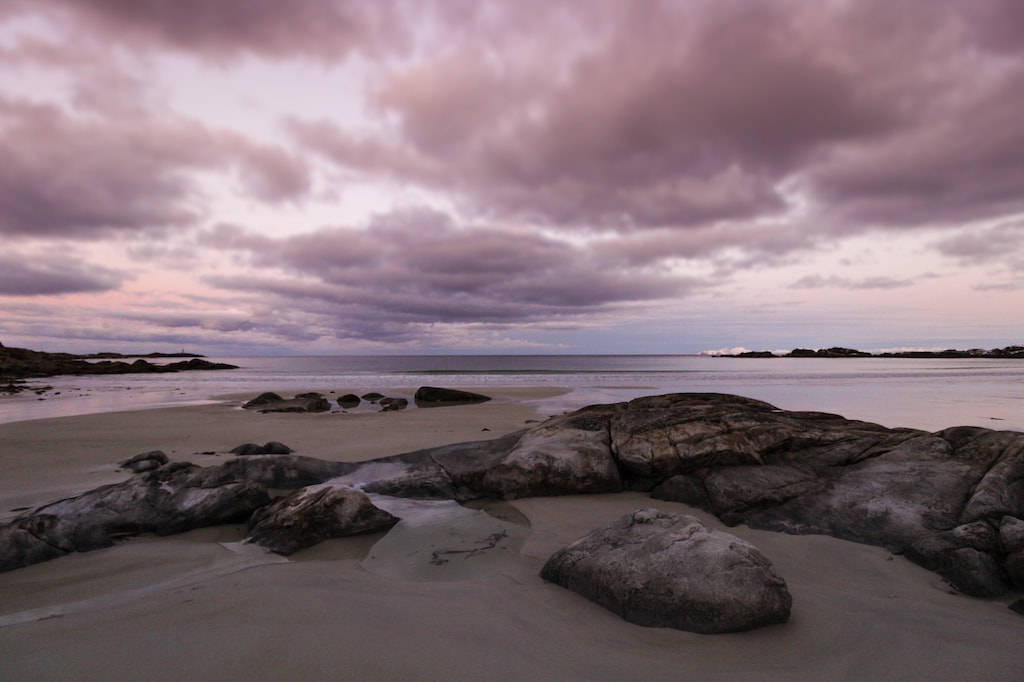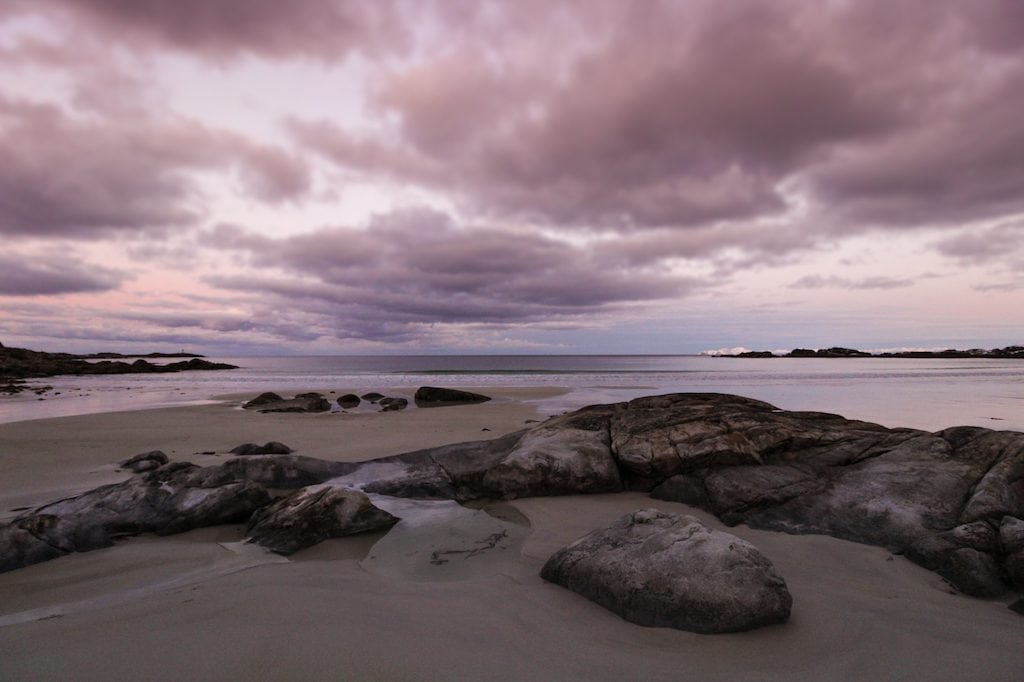 Svinøya Rorbuer is Even Better in Person
One of the biggest highlights of my trip was staying at Svinøya Rorbuer. I actually was familiar with the cabins and accommodation long before my trip and always knew that I wanted to stay there when in Lofoten. I am obsessed with it now and want everyone to stay there to experience it the way I did.
The fisherman's cabin that we stayed in was on top of the water and had those dramatic mountain views right out of our window.
Unfortunately, my time spent there was always when it was pitch black, so I couldn't score any great photos myself, but trust me when I say my bedroom looked out over the water and mountains. It was freaking amazing. And every evening when I would walk back to my overwater cabin, I felt like I was stepping into a real-life Christmas village.
To book a stay at Svinøya in Svolvær or to find out more information, check out their website.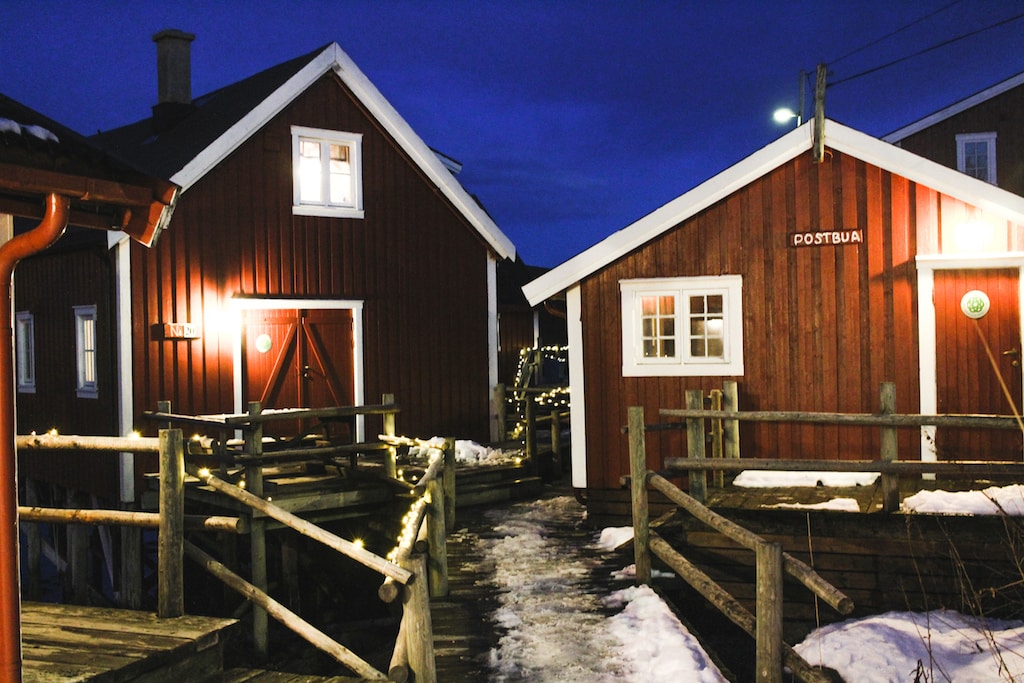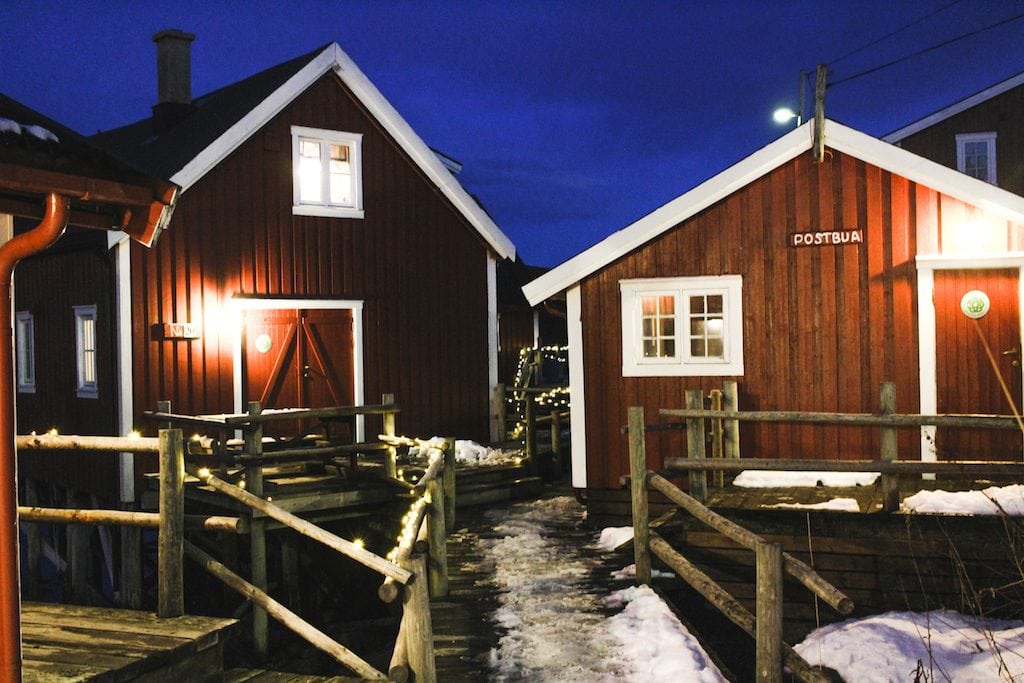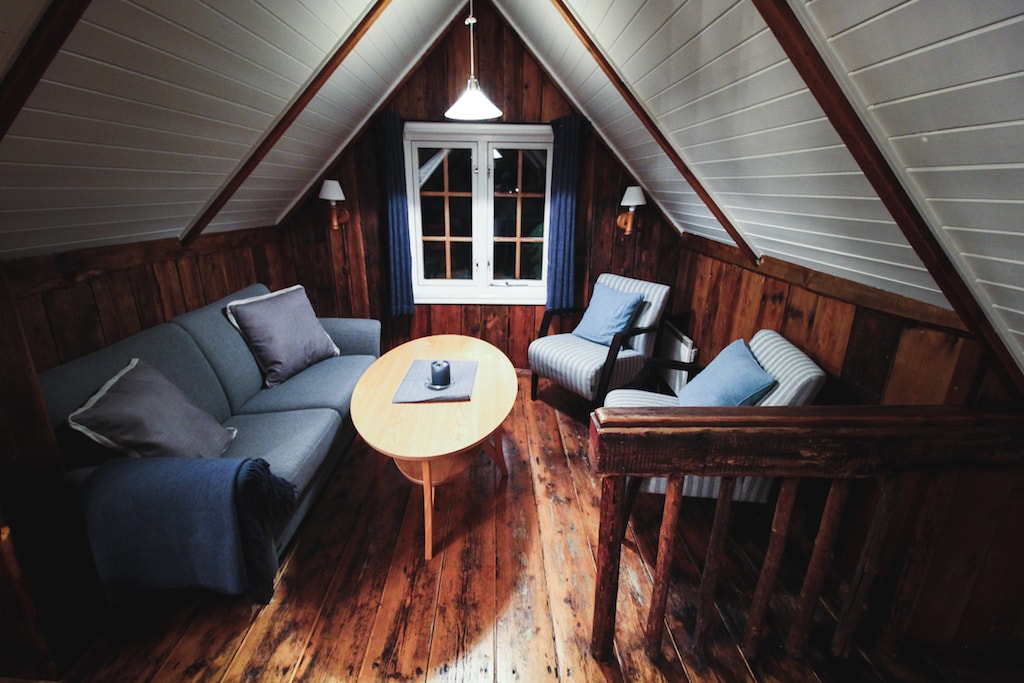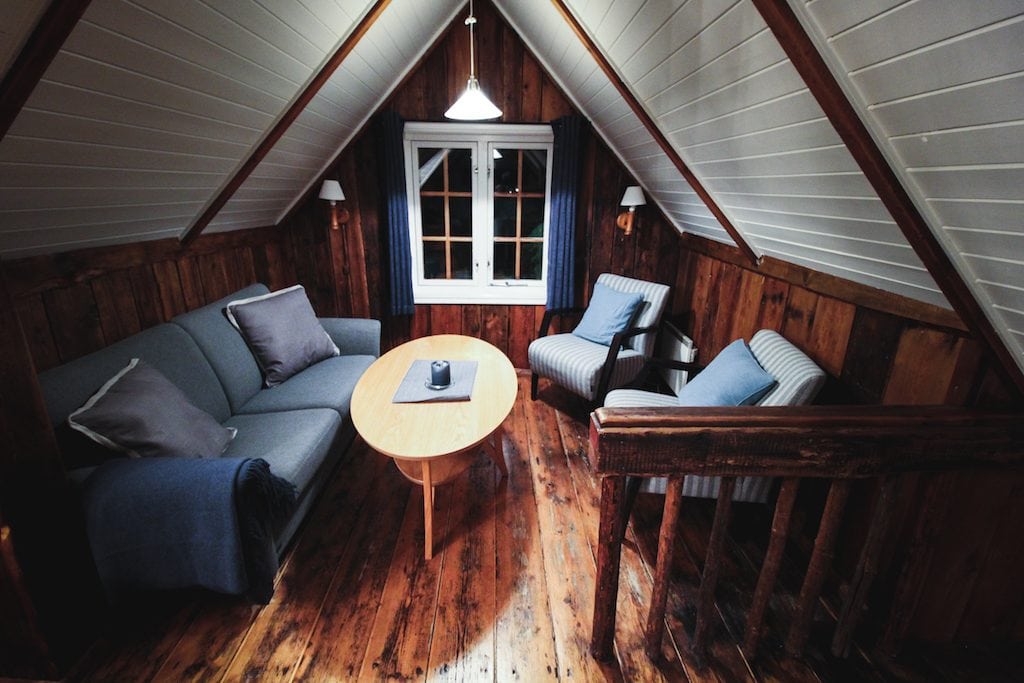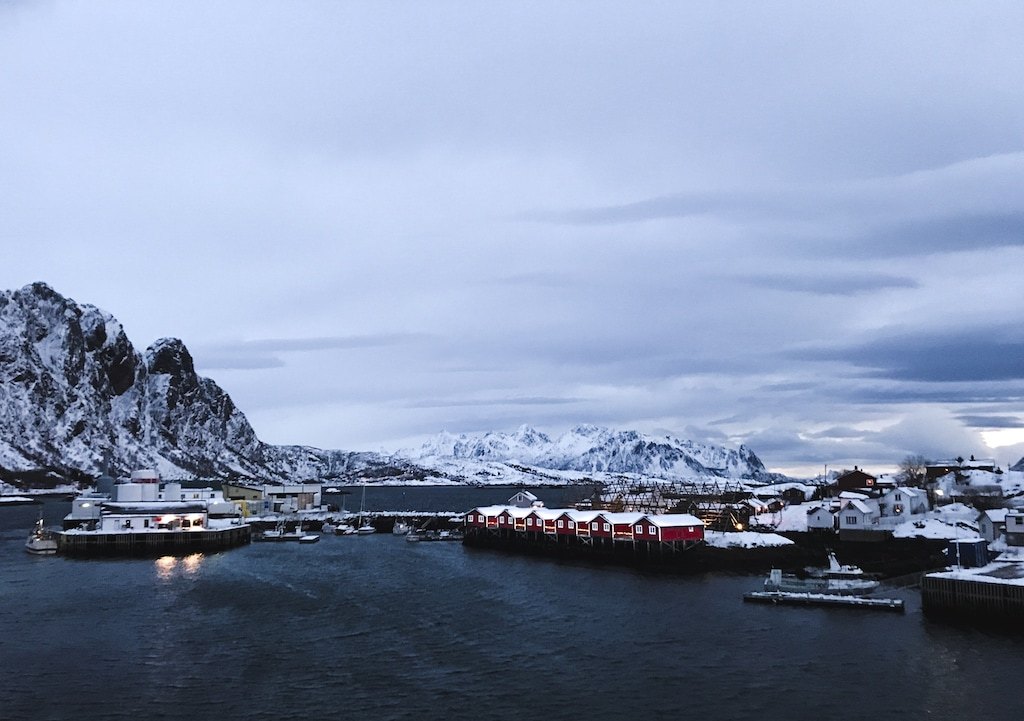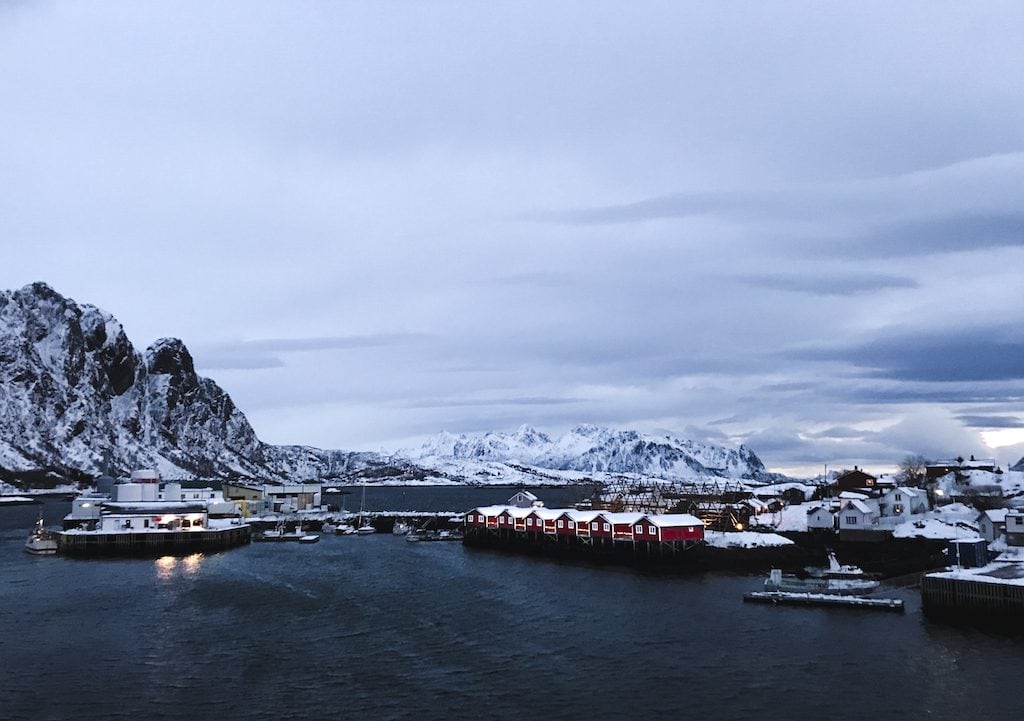 My trip to the Lofoten Islands and Svolvær left me so amazed at the power and magnetism of Norwegian nature. I was surprised by quite a few things, but it definitely will leave me better prepared for my next trip there.
And my next trip will certainly be during winter again as I'm just not done with exploring the islands during that time of year yet. There is an incalculable amount of things to do there and I intend to explore them all… maybe I'll even give snowshoeing another whirl.
I would love to know your thoughts if you've ever been to the Lofoten Islands in the comments!
Note: I had everything arranged for me during this trip, making the trip seamless, smooth, and easy. I was able to focus on enjoying the scenery and experience and likely wouldn't have been able to do that otherwise.
I highly do recommend going in a similar manner if you are unsure of how to travel about the islands independently. Magnetic North Travel has some incredible Northern Norway packages, and this Lofoten northern lights package will be a good start to planning an epic holiday!
*I was a guest of Magnetic North Travel and Northern Norway while in Svolvær and the Lofoten Islands. All opinions are my own.