There is no shortage of memorable activities on St. Thomas in the US Virgin Islands! This is a guide to the best St. Thomas tours and excursions that will be worth your money (and leave everlasting memories)!
Are you planning your trip to

St. Thomas

last minute?
If youʻre booking your trip to St. Thomas last minute, we have you covered. Below are some of the top tours, hotels, and more!
🇻🇮 Top Tours on St. Thomas and the USVI:
🛌 Top Accommodation and Lodging in St. Thomas:
Aqua Saint Thomas (3-star)
Point Pleasant Resort (4-star)
🚗 Looking for the best way to get around St. Thomas? Click here to check rental car rates for USVI!
When you travel to the island, you will be greeted by sandy beaches, refreshing cocktails, and a plethora of things to do in St. Thomas.
There are plenty of St. Thomas excursions from snorkeling to sunset boat tours that will keep you occupied.
This guide details some of the top-rated tours in St. Thomas and how you can book them before arriving on the island to ensure they are still available!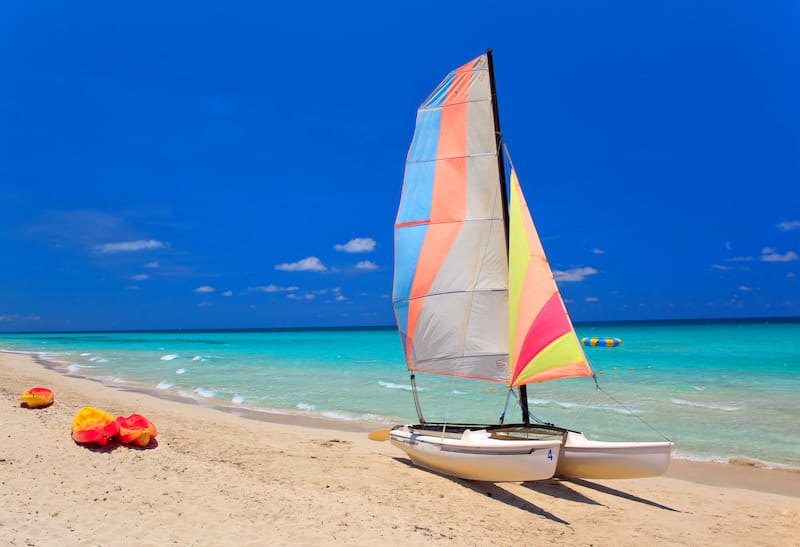 Did we miss any of the best St. Thomas tours? Please let us know in the comments!
Which St. Thomas Excursion is Best for You?
We have broken down each of these St. Thomas excursions and tours into categories to help you see which one is right for you and the people you're traveling with.
There is truly something for every traveler visiting the island and we hope you get to pick the experience that suits you best!
Best St. Thomas Tours & Excursions
1. Turtle Cove Catamaran Snorkel & Sail Adventure (an Island Bestseller!)
Duration: 3 hours
➡️ BOOK HERE!
This amazing 3-hour sailing excursion departs from Frenchman's Reef and you will have the chance to sail on a 54-foot catamaran with a friendly crew and captain.
The main stop will be Buck Island National Wildlife Refuge. Once there, you will be able to snorkel and swim among the colorful and lively marine life.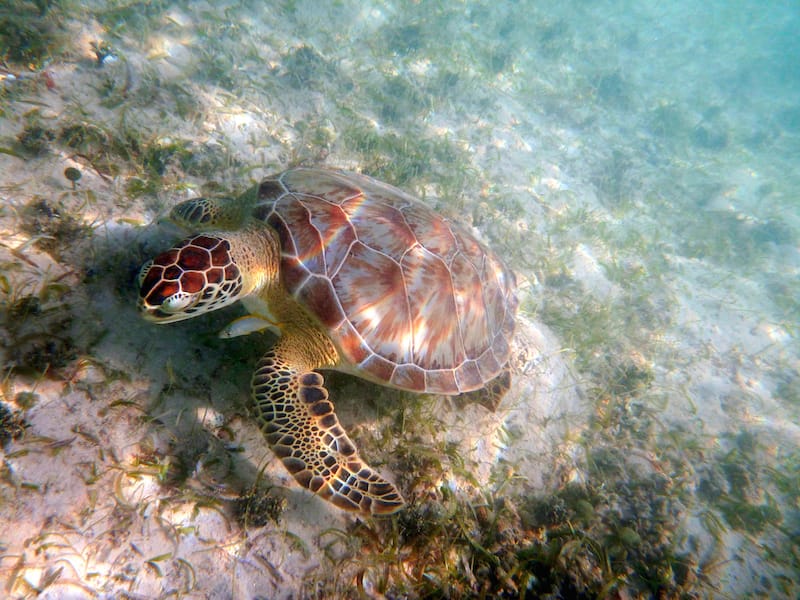 You will be provided with snorkel gear, including a mask and flippers, and will have access to an unlimited open bar and snacks.
This is truly one of the best snorkeling tours in St. Thomas!
2. 50′ Luxury Yacht (Private Full or Half-Day Sailing Trip)
Duration: Full-day or half-day
➡️ BOOK HERE!
The best way to see the USVI is by yacht, of course!
And, if you're looking for a luxury splurge or simply a good group option, this 50′ luxury yacht rental is a MUST. You can have up to 12 people in your group and you can book it for a full day, or merely a half-day trip.
You'll have the option to sail around (or visit!) St. Thomas, St. John, or even snorkel in the blue waters of the Caribbean. You can customize your experience however you'd like.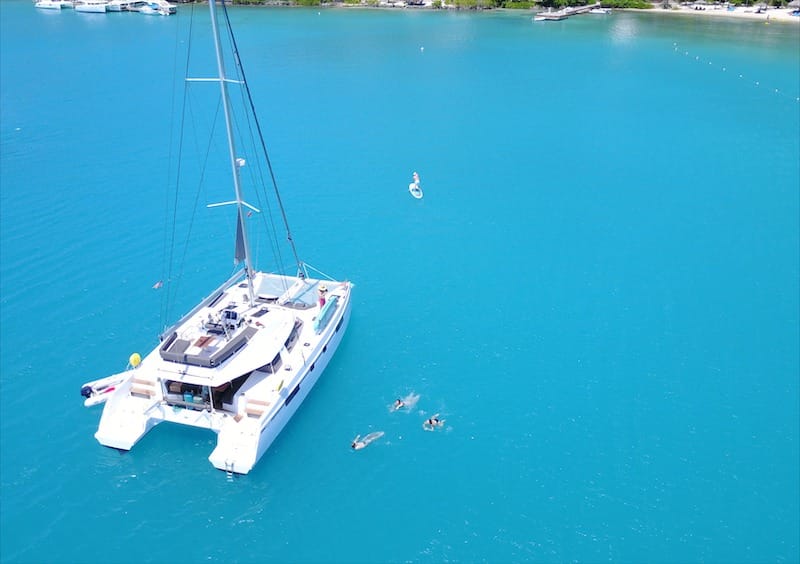 On the boat, you will have snorkel gear, SUP for your own use, and drinks such as rum punch (the boat's signature), beer, soda, and water. There is also a restroom available on board.
Please note that this trip can not head over to the British Virgin Islands. Lunch is also included. The trip will leave from the American Yacht Harbor in Red Hook.
3. Charlotte Amalie Historic Main Street Food Tour
Duration: 2.5 hours
➡️ BOOK HERE!
If you're passionate about food (like me!), definitely opt for this popular historic Main Street food tour in Charlotte Amalie. It will offer a taste of St. Thomas and the delicious local cuisine.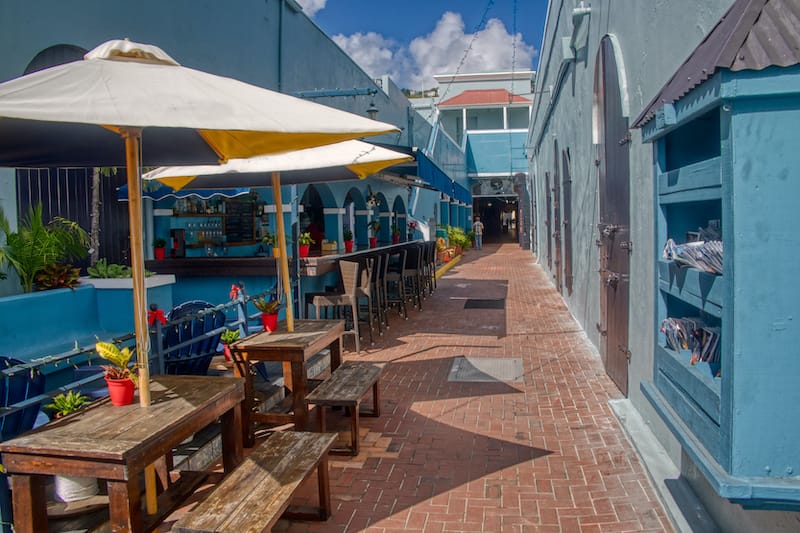 The island has a Danish history and you will have a chance to learn more about the influences the culture had on the 350-year-old city while you stroll around tasting the cuisine and seeing historic attractions.
The 2.5-hour tour includes a food tasting at 5 eateries, a historical tour of Main Street, and more!
4. Circle the Island of St. John / Lunch at the Taco Boat
Duration: 7 hours
➡️ BOOK HERE!
If you're looking to escape St. Thomas for a bit and see a bit of St. John – definitely consider this amazing cruise! They only take a maximum of 12 guests per trip – so be sure to sign up quickly!
This is the perfect option for those looking to escape the crowds and be in awe of the scenery.
You will cruise along the North Shore and also pass Hawksnest Beach, Trunk Bay, Cinnamon Bay, Maho, and Francis Bay.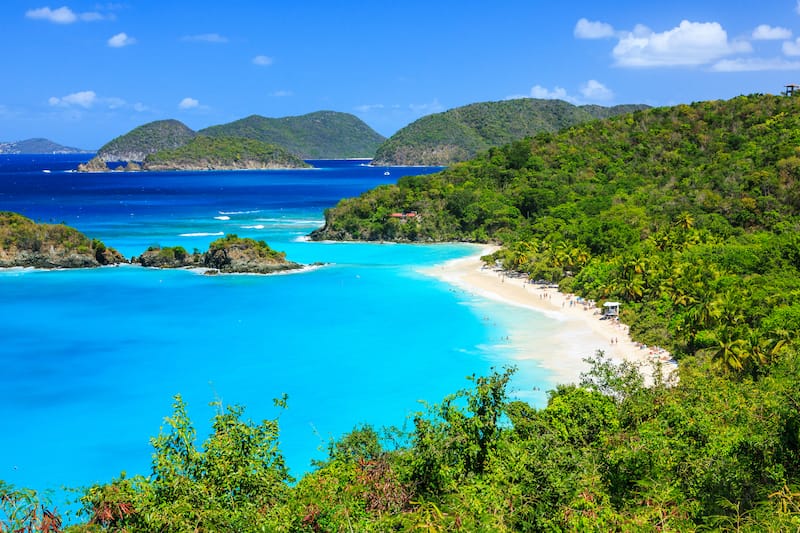 You will then have an opportunity to snorkel and check out the floating taco bar called Lime Out!
It is located in Hansen Bay and it has become a quick USVI favorite! While there are many amazing things to do on St. John, this offers you a quick taste of the island from afar if it is not on your Virgin Islands itinerary for this trip.
Snorkeling equipment, an open bar, light snacks, and captain and fuel are all included on the tour.
5. Cocktail Sunset Cruise from Sapphire Beach Resort
Duration: 2 hours
➡️ BOOK HERE!
A popular tour in St. Thomas is a sunset cruise and it will leave you with everlasting memories long after you depart from the US Virgin Islands!
On this 2-hour boat cruise, you will depart in the evening from Sapphire Beach Resort and will have a chance to sail around the outer keys as you sip on cocktails and appetizers.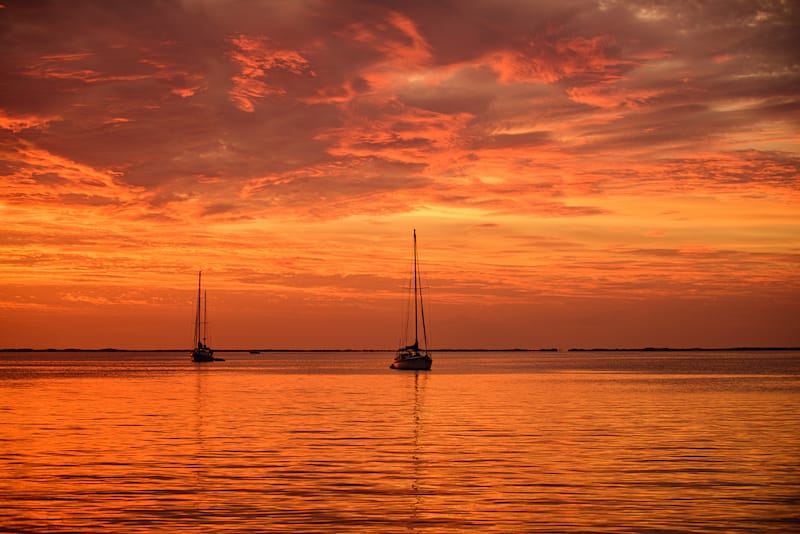 You will be back at the shore for dinner time but will have a glass of Champagne on the cruise to toast to the beautiful sunset! The guide will provide commentary and you will also have an open bar with unlimited drinks.
6. Parasailing Experience in St. Thomas
Duration: 1 hour
➡️ BOOK HERE!
If you're looking to go parasailing in St. Thomas, you're in luck! You can sail high above the Virgin Islands on this 1-hour parasailing excursion.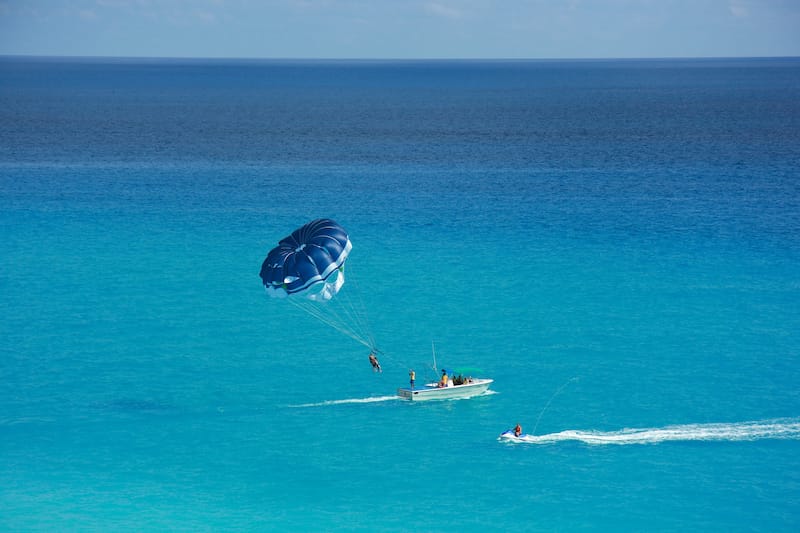 You will depart from Sapphire Beach Marina and take to the air after a safety briefing. This tour is available for all skill levels and travelers ages 6 and older.
7. St. Thomas Mangrove Kayak, Hike, & Snorkel Tour
Duration: 3 hours
➡️ BOOK HERE!
One of the best tours to take in St. Thomas is this kayaking, hiking, and snorkeling tour. There are many opportunities for hiking in St. Thomas and it is nice to combine the trails with a little water, too!
Spanning over three hours, it will wind you through the island's mangroves and allow you the chance to experience multiple ecosystems within the St. Thomas Mangrove Lagoon Wildlife Sanctuary and Marine Reserve.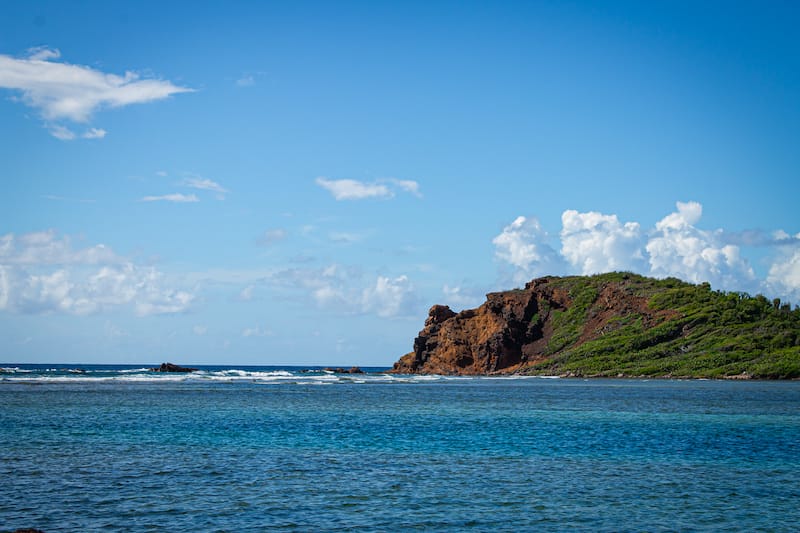 You will have a chance to check out tidal pools and the stunning, yet endangered mangroves all the way out to Cas Cay. You'll finish the day by snorkeling in the St. Thomas waters!
The tour includes snorkeling gear, safety gear, kayaking equipment, free lockers, and water. Be sure to bring your own sunscreen and proper footwear for the hiking portion of the tour.
8. Night Kayaking in St. Thomas in the Lagoon
Duration: 1.5 hours
➡️ BOOK HERE!
The top kayaking in St. Thomas tour is this one that takes you through the protected waters of the Mangrove Lagoon Wildlife Sanctuary and Marine Preserve.
You will have a chance to learn about the pirates that ventured through these waters as well as hear stories about shipwrecks, ghosts, and more.
The 1.5-hour excursion includes an expert guide and all of the kayak and safety equipment. This is a small group tour, so be sure to book soon as it will fill up when it has 10 participants!
What to Bring on Tours in St. Thomas
I assume that most people traveling to St. Thomas will have all of their beach gear and tropical trip equipment with them. And, on all of the tours above, kayaking and snorkeling gear are provided.
However, here are a few recommendations of things to take with you for your tour (or even if you travel to St. Croix or St. John after):
Sea bands: If you're prone to seasickness, be sure to take some anti-nauseous medication or sea bands with you for the trip!
Reef-friendly sunscreen: You need to ensure you bring sunscreen for your trip! I recommend SPF 50 and something vegan and reef-friendly, like this top-rated SPF from Sun Bum.
GoPro: We love recording our experiences but don't want our mobile phones to get damaged. I highly, highly recommend investing in a GoPro camera to give you a stress-free trip!
Let us know if you have any questions about these St. Thomas tours and how to take them, etc. Thanks!
More USVI Travel Guides
Pin This St. Thomas Excursions Guide!