The gorgeous island of Madeira is so mesmerizing and otherworldly that you'll feel like you're on a different planet. This post is a guide to the best Madeira tours.
These Madeira excursions will take you around the island and these tours on Madeira will allow you to see volcanoes, seals, and many glasses of delicious wine.
Are you planning your trip to Madeira last minute?
If youʻre booking your trip to Madeira last minute, we have you covered. Below are some of the top tours, hotels, and more!
Top Experiences and Tours in Madeira:
Top Hotels in Madeira:
Best Madeira Tours: Volcanoes, Uninhabited Islands, and Lots of Wine
The archipelago of Madeira is one of the most enchanting places in Europe. The volcanic islands are small but pack a punch with various types of scenery and amazing natural wonders.
Although mainly famous for being the birthplace of one of the world's greatest soccer players, Madeira has so much more going for it.
There are so many things to do in Madeira besides visiting football sites and museums.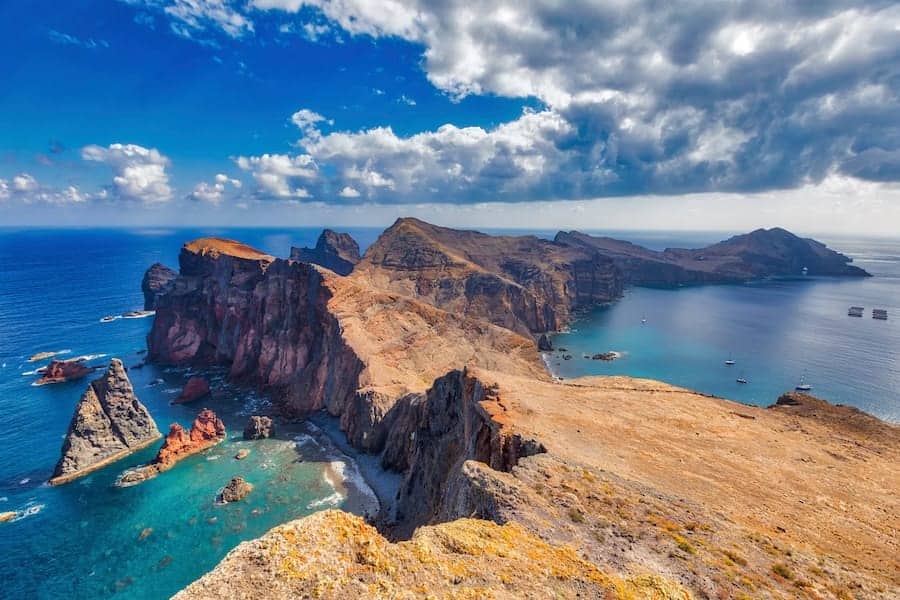 Madeira is made up of three main islands- the main island of Madeira, Porto Santo, and the uninhabitable Desertas Islands.
Despite their small size, there is plenty to do on all of Madeira's islands, from hiking through the Valley of Nun to exploring lava tubes to sledging down the streets of Funchal. The only difficulty with the islands is they are relatively difficult to navigate without a car or even with one.
There is just so much to see that I personally think the best way to make the most of the islands is to take an organized Madeira tour.
By taking a tour on Madeira, you get to sample local culture and learn the place's history instead of whizzing through with a car and possibly missing something subtle that only a local would know about.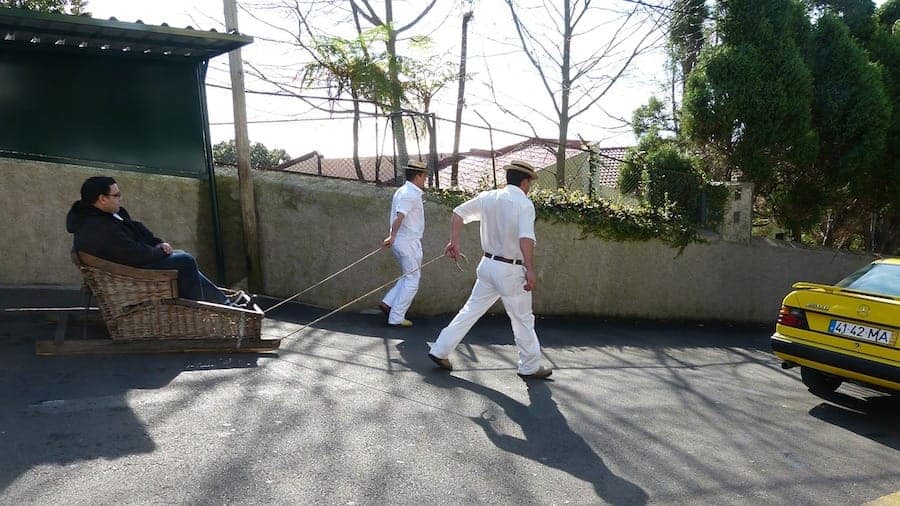 In this Madeira tours guide, I will show you the best tours available on all three islands. All tours will depart from the main island of Madeira.
Is a Madeira Tour For You?
To be honest, I didn't have a car when I was visiting Madeira.
In a perfect world, I would have rented one and cruised around the island on my own… but after seeing the dramatic views, it wouldn't have actually been a viable option for me.
I totally underestimated Madeira's scenery (it is, literally, INSANE) and topography.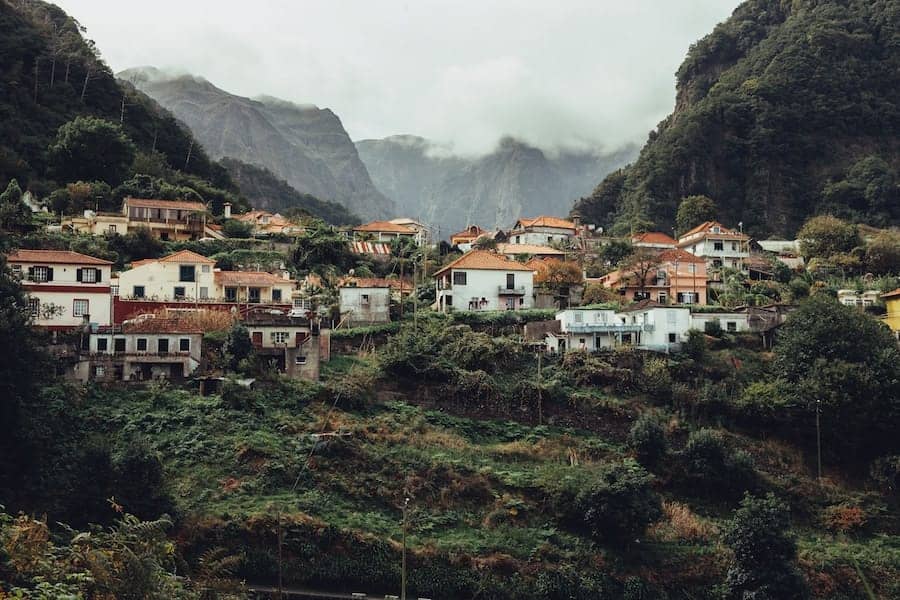 If you're not renting a car on Madeira, but still want to see the best of the island, these tours are definitely for you.
It is also a great option for those renting cars but wanting a day or two breaks to enjoy places with a guide at an affordable price.
You also can't just head over to Porto Santo or the Desertas Islands in your vehicle, so this is really your only option if you want to visit those islands.

Tours of Madeira (Main Island)
Old Funchal Walking Tour (2 Hours)
Learn all about the history and growth of Funchal on this informative tour.
Run in collaboration with the University of Funchal, your informative guides will walk you around the streets of Funchal taking you to some of the most historical and culturally important buildings of the city.
The sites you will see range from the areas devastated by the great fire of Funchal to the Fortress of St James and other buildings that sprouted up during the golden age of sugarcane.
The tour lasts around two hours and is available in several languages including, English, German, and Spanish.
The money earned from this tour goes towards helping students who are struggling financially at the University of Funchal.
⇒ Click here to see tour rates and availability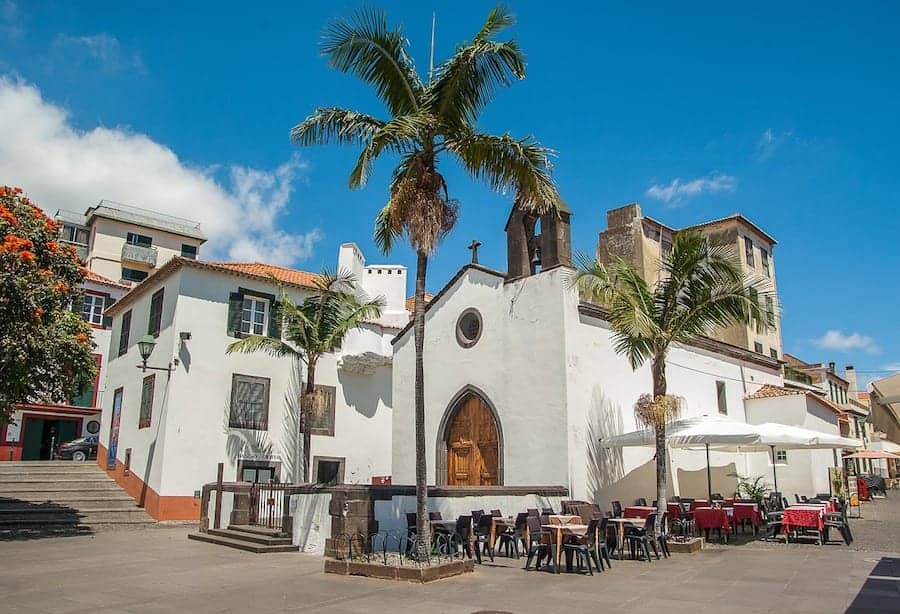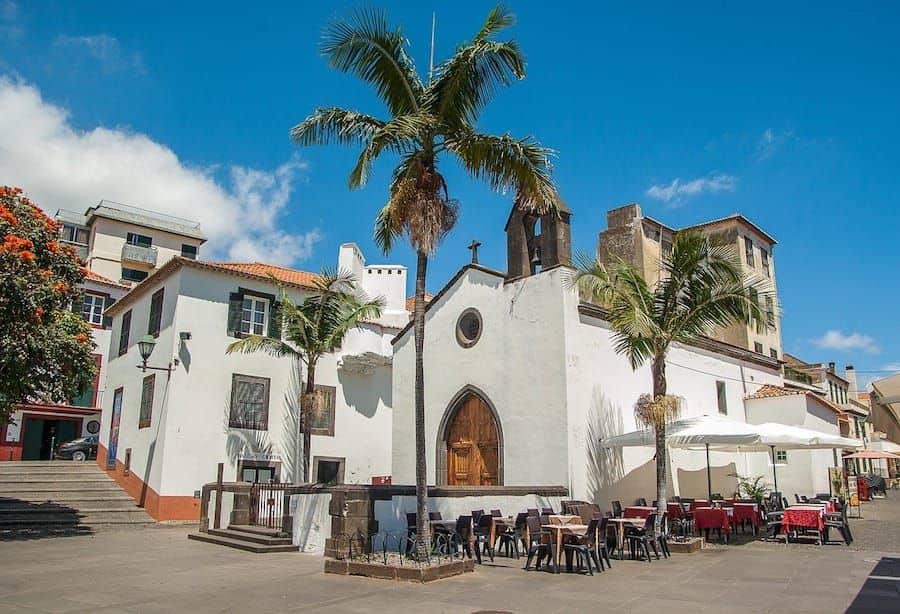 Madeira West Island Full-Day Tour with Levada Walk (8 Hours)
The best way to explore the island of Madeira is to split it in half, tackling the west and the east side separately and on different days.
This tour will take you through the western half of Madeira, where you will head to scenic viewpoints and charming seaside towns such as Camara de Lobos (where Winston Churchill used to vacation and paint and prehistoric Laurissilva Forest).
The tour also includes a short levada walk. Levada walks are famous across the island and follow the irrigation channels used for agriculture.
The tour includes a fantastic three-course menu paired with local wine. At the end of the tour, you will stop for the famous Madeiran Cocktail of Poncha.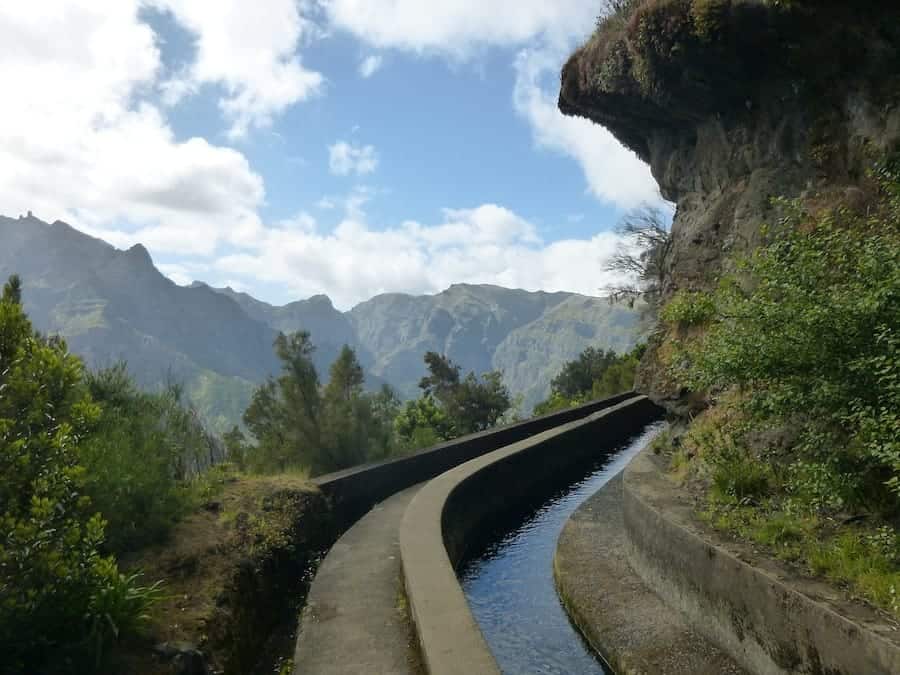 The tour lasts around eight hours and includes a pickup from your hotel in Funchal as well as lunch. It is available in several languages including English, German and Spanish.
⇒ Click here to see tour rates and availability
Madeira East Island Tour and Levada Walk (8 Hours)
Despite being small, the island differs dramatically from east to west. This tour will take you through Madeira's eastern wonders.
There are plenty of magical viewpoints as you travel along the eastern coast of Madeira and up to the third highest peak on the island.
While on this tour, you will also experience many cultural activities such as wicker basket making and the A-frame houses of Santana.
You will walk along a levada to Balcões, an incredibly scenic walk covered in lush green forests and amazing viewpoints along the way.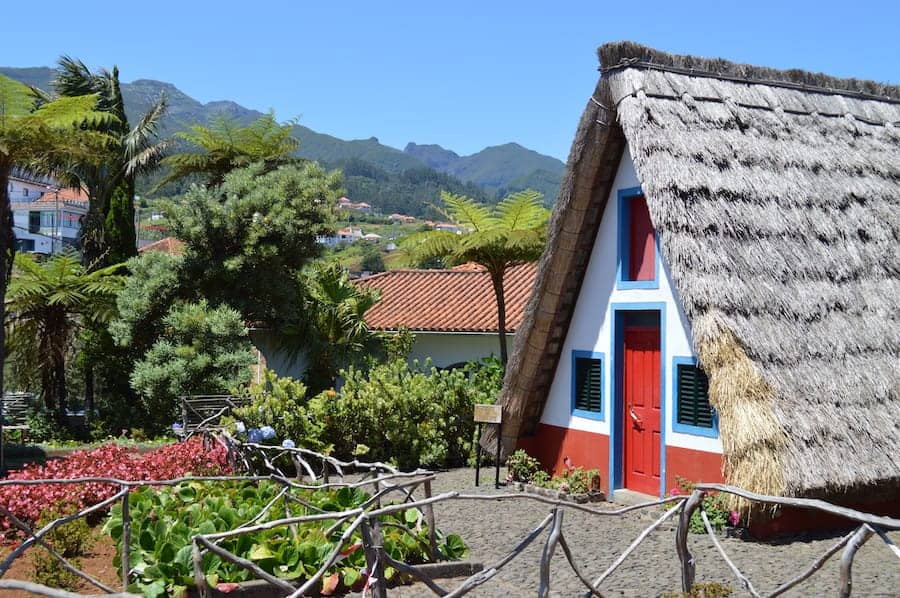 You will enjoy a three-course meal at one of the most famous restaurants on the island which comes with a glass of local table wine.
As you return to Funchal, you will head to Pico do Facho where you may see the Desertas Islands, weather permitting.
The tour lasts around eight hours and includes all activities and hotel pick up from Funchal or Canico. This is one of the essential Madeira tours you must take when visiting the island.
⇒ Click here to see tour rates and availability
From Funchal: Enchanted Terraces and Porto do Moniz Tour (8 Hours)
Explore the northwest of the island in a four-wheel drive vehicle.
The experienced tour guide knows the island inside and out and as you head to the lava pools of Porto do Moniz… you will stop off at hidden spots along the way that are known to locals and have a little cultural experience.
As you whizz around the island in the comfort of a four-wheel drive, you will be able to access spots that average tours can't reach.
There will be a stop in Seixal to explore the black sandy beaches and enjoy some lunch, although lunch is not included in the price.
This tour of Madeira lasts around eight hours and includes pick up and drop off at hotels around Funchal. Other pick-up locations are available upon request and at an additional cost.
⇒ Click here to see tour rates and availability

Half-Day São Vicente Caves and Volcano Center Tour (4 Hours)
Learn all about the formation of Madeira and its geological history at the Sao Vicente Caves. These huge lava caves are the biggest on the island and provide an amazing insight into how the island was formed.
Along the guided tour, you will learn all about the types of rock that formed the island and how the long tubes were formed.
After exploring the depths of the lava tubes, you will enjoy a 3D film which walks through the history of the island's formation and how it came to be in its current state.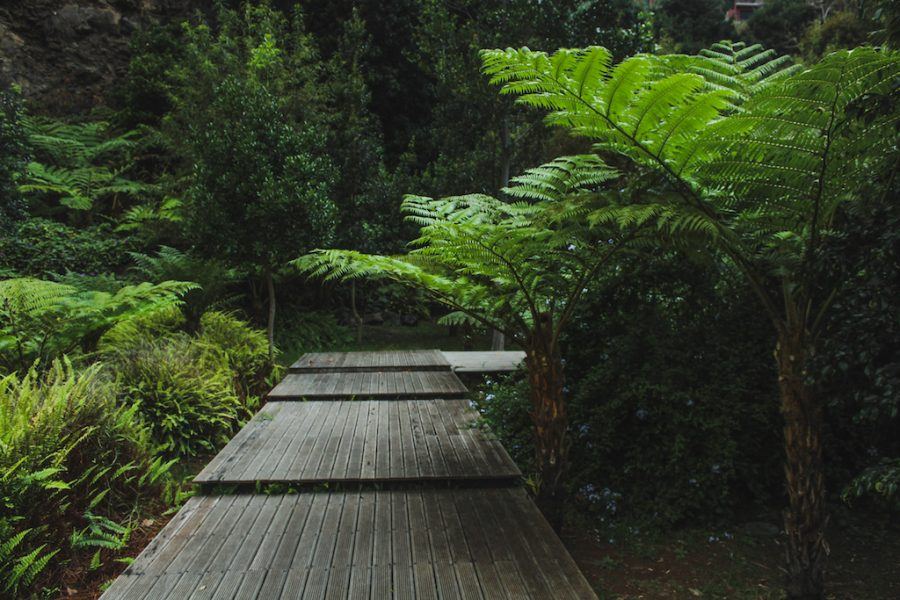 This Madeira tour, including transfer to and from Funchal, takes around four hours.
⇒ Click here to see tour rates and availability
Nuns Valley, Monte, and Sleigh Ride Tour (4 Hours)
If you are looking for a short tour to show you the highlights of the island, this is your Madeira excursion. You will travel to Nuns valley, where the Nuns of Funchal fled to escape marauding pirates who used to regularly attack the island and loot the riches.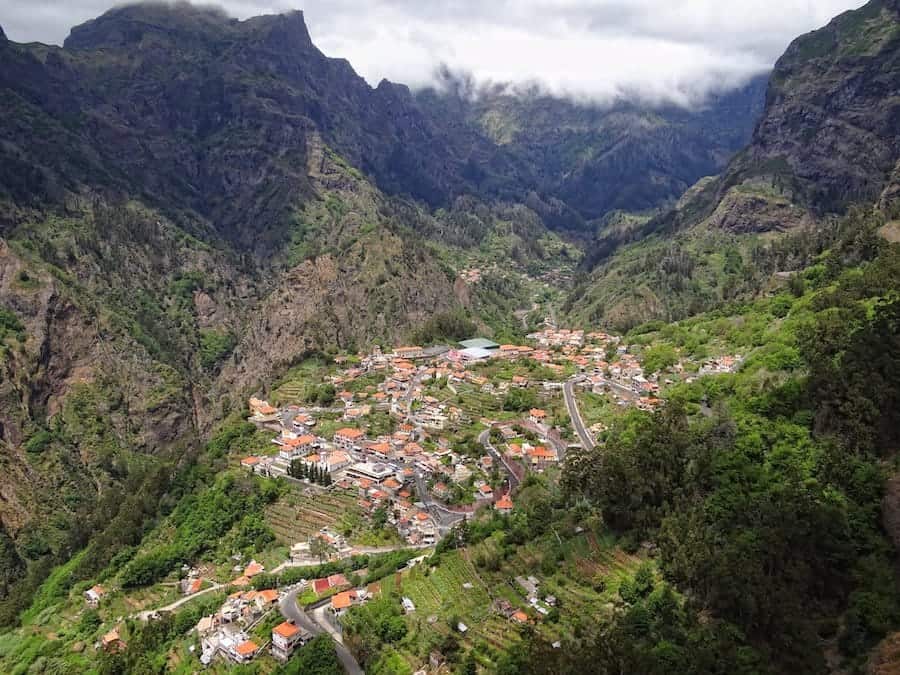 Along the way, you can try delicious local treats such as the island's traditional chestnut cake. You will then head to the beautiful Monte with stunning gardens.
The final site of the say will be the traditional Madeiran activity of street tobogganing where you will fly down the streets towards the city on this hair-raising activity.
The tour includes hotel pick up in the price as well as the sleigh ride.
⇒ Click here to see tour rates and availability
Dolphin and Whale Watching by Luxury Catamaran (2.5 Hours)
There are few better things in the world than seeing wild animals in their natural environment.
Take a trip on this amazing catamaran where you will cruise around the island looking out for majestic whales and dolphins, sperm whales, and common dolphins.
These marine mammals are year-round residents and during spring, many other whales will past through the area on their migratory routes.
You will sail to the world's second highest sea cliff where the boat will anchor and you can swim in the blue waters (in summer). Goggles and snorkels are available to use for free on board.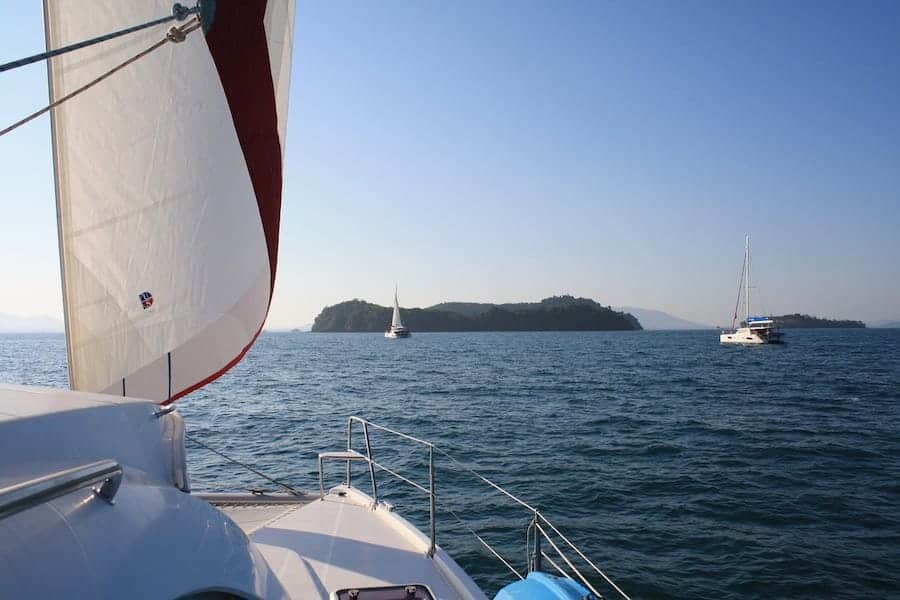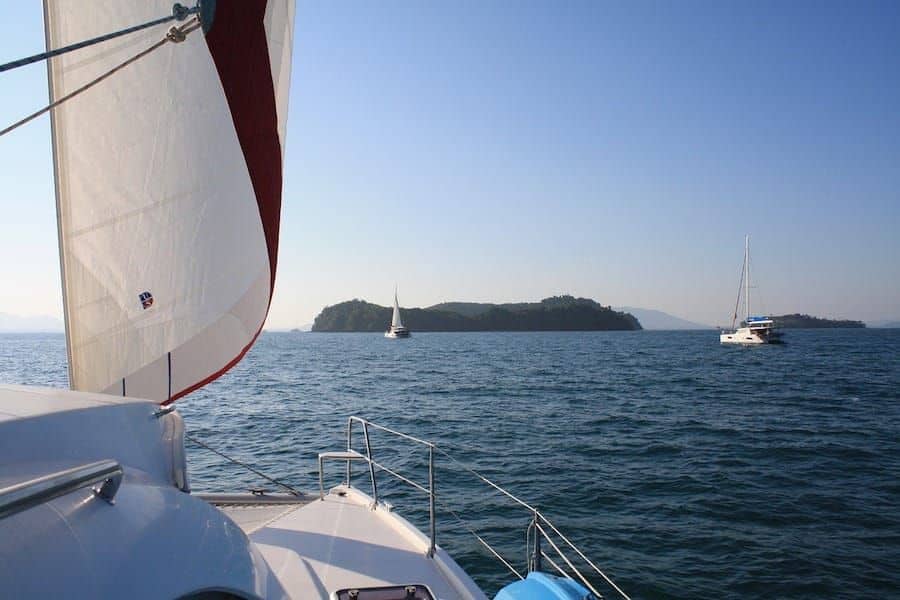 Onboard the boat, you will have the choice between sitting inside the luxury cabin or out on the deck where you can lounge in the sun on sunbeds or the trampoline nets. The trip will last two and a half hours with the meeting point being at the harbor.
⇒ Click here to see tour rates and availability
Porto Santo 1-Day Cruise and 4WD Combo (1 Day)
Porto Santo is the second largest island of the Madeira archipelago and the only other inhabited one and former home of the famous explorer Christopher Columbus.
The island is known for its stunning beauty as well as having a 5.5 mile (9km) golden sandy beach- a rare find on these volcanic islands.
The Madeira tour will transfer you from your hotel to the ferry port where you will take a ferry across to the island.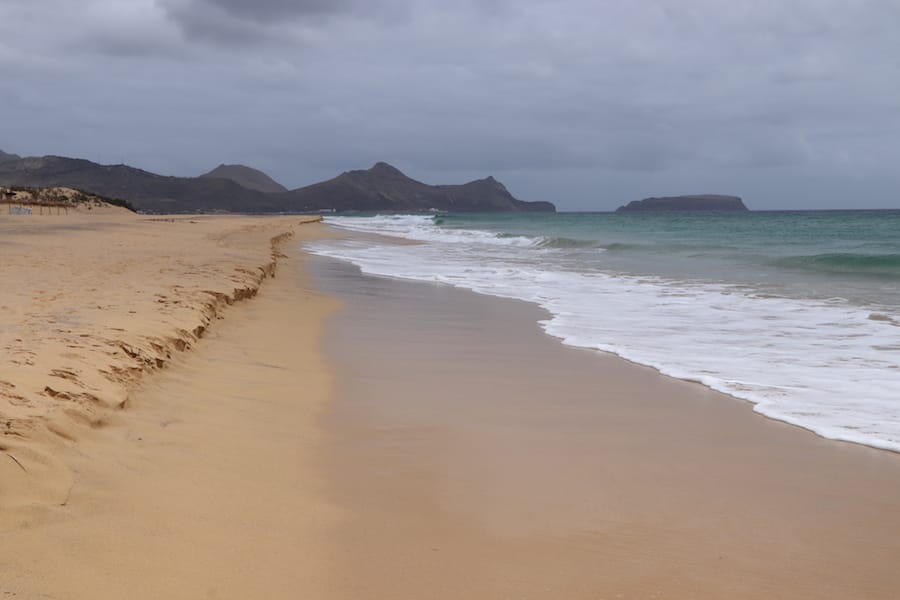 *Photo of Porto Santo above provided by Edyta from Say Yes to Madeira
Once on Porto Santo, you will enjoy a three-hour four-wheel drive tour of the island, taking in its best sites and hidden treasures.
You will be with an informative guide teaching you all about the history and geography of the island.
The tour includes all ferry costs and transfers, although it doesn't include any meals.
⇒ Click here to see tour rates and availability
Desertas Islands Full-Day Catamaran Trip (9 Hours)
Head out to the Desertas Islands, an amazing nature reserve and home to one of the world's rarest seals. The islands, despite attempts throughout history, have never been inhabited, with the arid and dry land proving impossible to support human life.
However, where humans have failed, animals tend to thrive with several introduced species thriving on the islands.
The most important life on the islands is a small population of the Mediterranean monk seal, one of the rarest seals in the world.
The tour will take you to largest of Desertas Islands, Deserta Grande, where you will have the opportunity to swim in the waters around the island.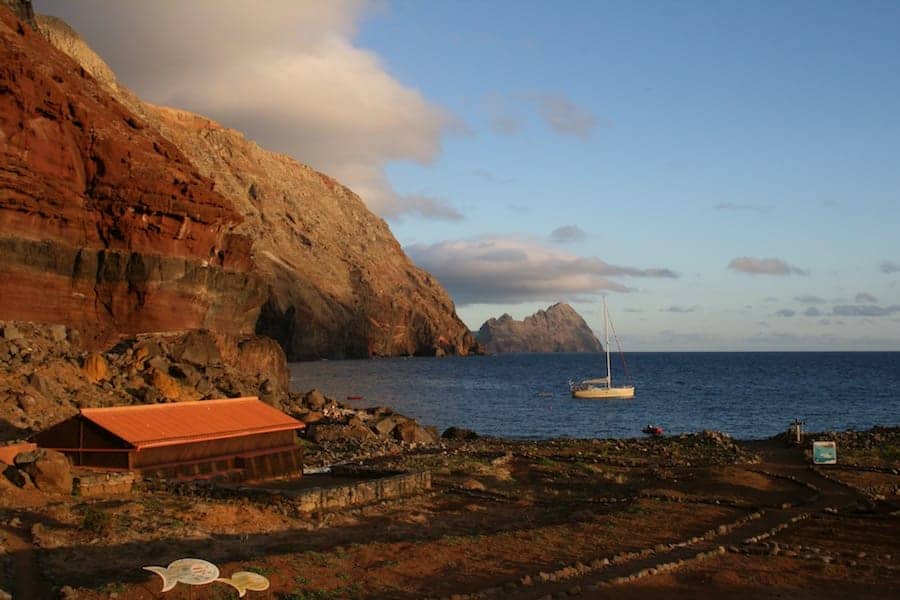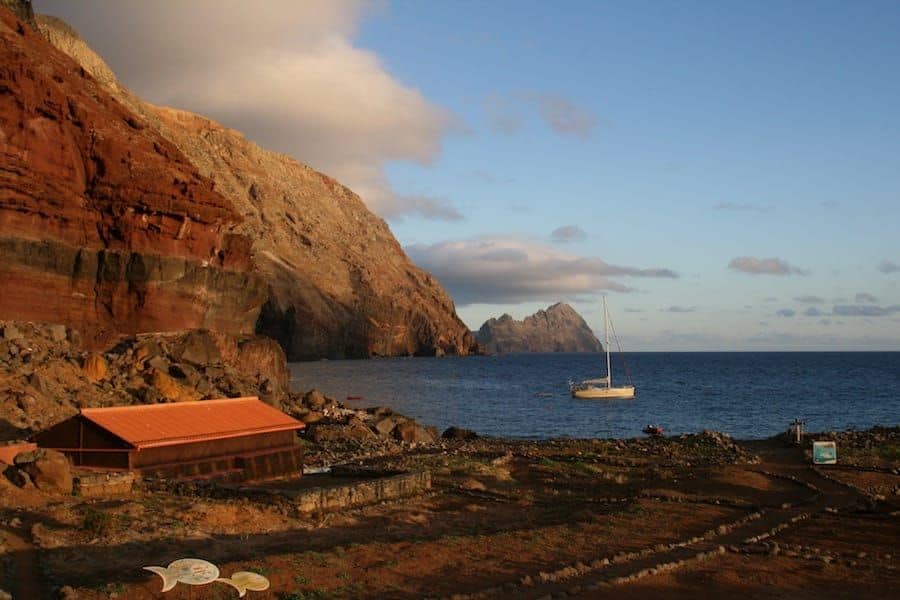 You will also tour the island and learn about the efforts to conserve the population of seals that have suffered from hundreds of years of overhunting and revenge killings by fisherman.
The tour lasts for around nine hours and includes lunch and drinks. You will meet the tour at the harbor.
⇒ Click here to see tour rates and availability
Do You Need Travel Insurance for Madeira?
To be fair, YES. The roads in Madeira are not exactly for the weak and road crashes can happen just like anywhere else (do a quick search if you don't believe me).
I recommend World Nomads travel insurance as I have used it in many places and had great experiences from the credible company.
⇒ Click here to get a Madeira travel insurance quote

Where to Stay in Madeira
If you're looking for a base for your entire trip, I recommend staying in Funchal.
Funchal is the main city in Madeira and all tours above begin in and out of the city so you will find it the most convenient for your trip planning.
If you're looking to stay in an alternative place for a night or two, however, I can recommend Sao Vicente as I stayed there and loved its calm demeanor and gorgeous views.
⇒ Click here to check out hotels in Funchal
There are many amazing tours in Madeira that you can join up on during your trip to the island.
If you don't know what do to in Madeira or have issues getting around because you didn't rent a car, definitely sign up for one of these tours!
Heading to the Azores after? Click here to see the best Azores tours out there.
READ ALSO: Azores Whale Watching Tours / Azores hotels / 4 day Sao Miguel itinerary / Best Hotels in Funchal / Snorkeling in the Azores / Coffee in Lisbon / Tours in the Azores / Azores Useful Information