Also known as the heart of America, Illinois is a state that has it all, from the large-city metropolitan vibes in Chicago to gorgeous nature and mountains. These are the best places to visit in Illinois!
Are you planning your trip to Illinois last minute?
🚗 Renting a car in the USA: Discover Cars is our top pick for rental cars in the USA and abroad! They have several add-ons and also offer full-coverage insurance as an option. They also have a huge inventory of cars to choose from – something suitable for every traveler!
🇺🇸 Visiting any US National Parks along the way? Get your National Parks Pass for only $79.99 here!
🛌 Booking a hotel in the USA: We use Booking.com for all hotels in the US – many also offer last-minute cancelation.
Explore American history in Chicago, along the most historic highway in the US- Route 66, and visit Abraham Lincoln's home.
The main destination that people head to when they visit Illinois is Chicago, which certainly has a special place on our list, but there is so much more to do and see throughout the state.
In this article, we have compiled a list of the best places to visit in Illinois with a little bit of something for everyone!
Did we miss any amazing Illinois destinations? Let us know in the comments!
Best Places to Visit in Illinois
1. Morton Arboretum
Morton Arboretum, nestled in Lisle, is an absolute mecca for those who want to appreciate the full splendor of Illinois's diverse flora.
The 1,700 acres of land it is situated on is home to 200,000 cataloged plants, 16 miles of hiking trails, 9-mile paved routes for driving or cycling, the award-winning Children's Garden, Maze Garden, and more.
Learn more about amazing plant life through an extensive educational program perfect for people of all ages or visit the Sterling Morton Library, which features over 27,000 botanical and horticultural materials.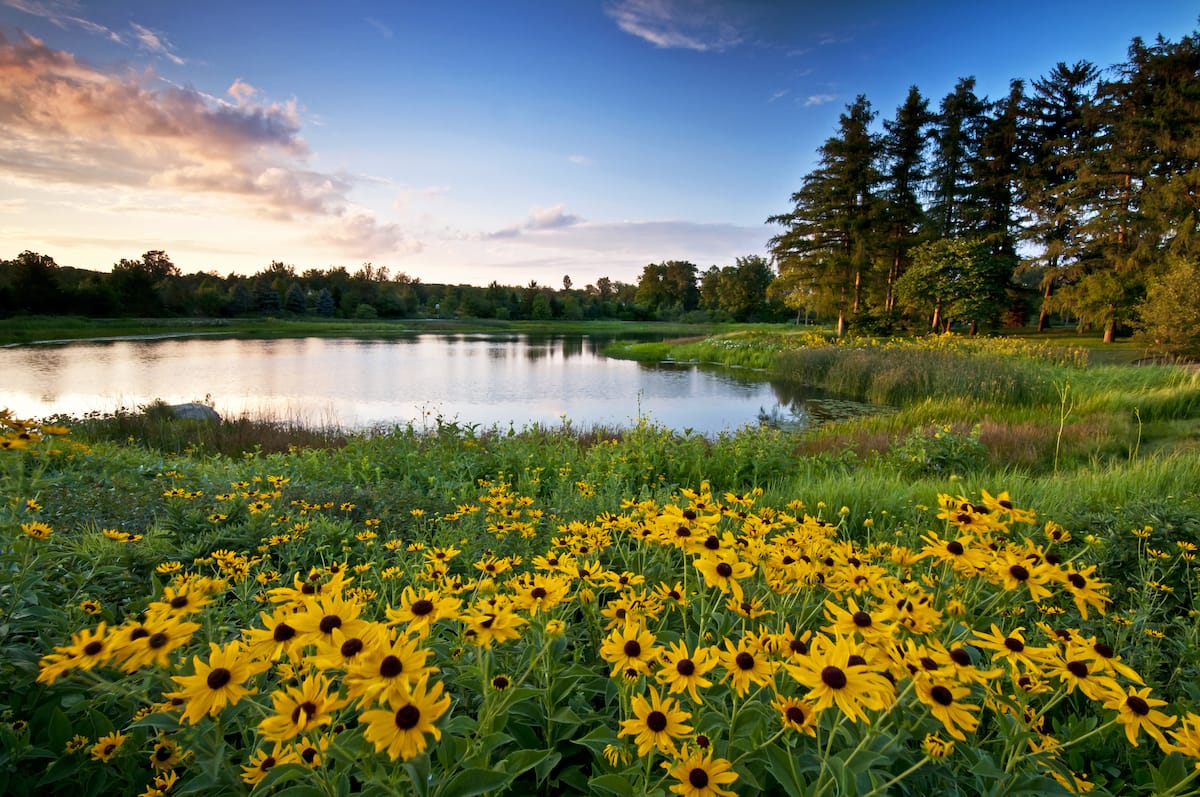 Other must-visit sites here are the Walnut Collection, Ginkgo Collection, Maple Collection, and the Fragrance Garden, filled with fragrant flowers, fruits, and lush foliage.
Let the kids loose in the 4-acre Children's Garden and head to the May Theilgaard Watts Reading Garden, where you can delve into one of the library's many historical and contemporary books.
2. Quincy
Perched on the bluffs overlooking the Mississippi River, charming Quincy is packed with fine architecture, tree-lined streets, and rich heritage.
Explore the local history and culture in Quincy Museum or History Museum on the Square, catch a great performance at Quincy Community Theater, step back in time at All Wars Museum, and admire Villa Kathrine, a Moorish-style courtyard mansion built-in 1900.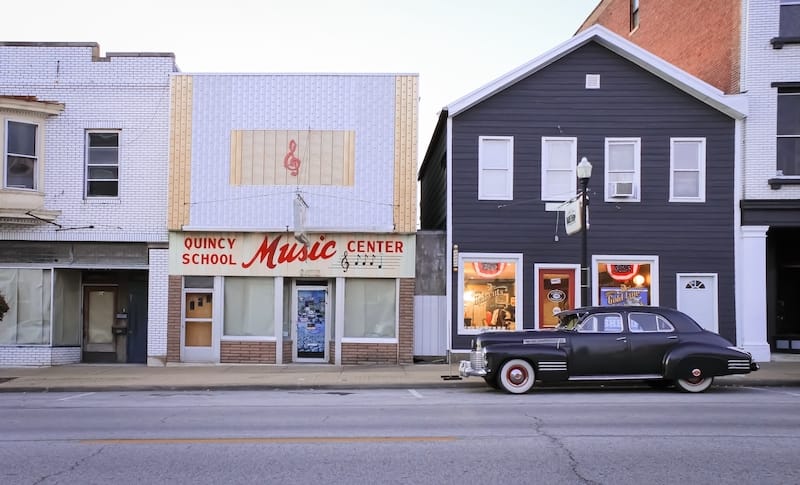 Ben Bumbry Riverview Park is one of Quincy's easiest and quickest fresh air getaways, where you can find grills, picnic tables, restrooms, a basketball court, and playground equipment.
Don't forget to check out John Wood Mansion to marvel at Greek Revival architecture; visit the Quincy Art Center to view contemporary Midwestern art; sip a glass of local beer at Quincy Brewing Company, and dig deep into Native American heritage in Indian Mounds Park.
3. Lincoln's Tomb
Operating by the Illinois Historic Preservation Agency, Lincoln's Tomb is the final resting place of Abraham Lincoln, the 16th President of the United States, his wife Mary, and three of their four sons.
Built in 1874 and nestled in Oak Ridge Cemetery, it is the second most visited cemetery in the nation.
At the entrance, you will see the bronze bust of Mr. Lincoln, where you can stop and rub his nose for good luck or leave a penny and make a wish.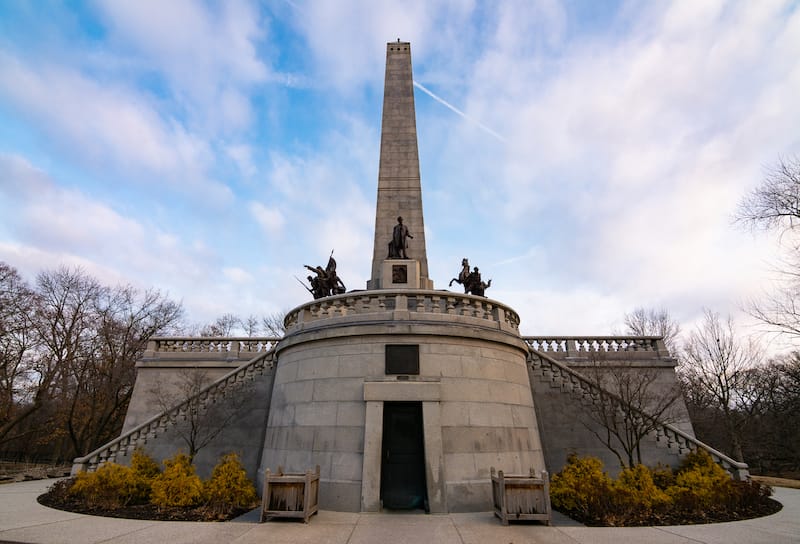 The tomb was significantly restored in 1900-1901 and again in 1930-1931 due to design and construction flaws.
In 1876 thieves tried to steal Lincoln's body, which led to the transfer of President Lincoln's remains beneath the floor of the burial chamber after the first restoration.
In 1960, the Lincoln Tomb was designated a National Historic Landmark, and in 1966, it was added to the National Register of Historic Places.
4. Lake Katherine
Get lost in the outdoors at the Lake Katherine Nature Center and Botanic Gardens, home to prairie, wetlands, woodlands, gardens, and a 10-acre Lake Katherine.
This 85-acre restored natural refuge is the perfect place to discover some of nature's wonders, learn through education programs and celebrate important milestones amidst a natural setting.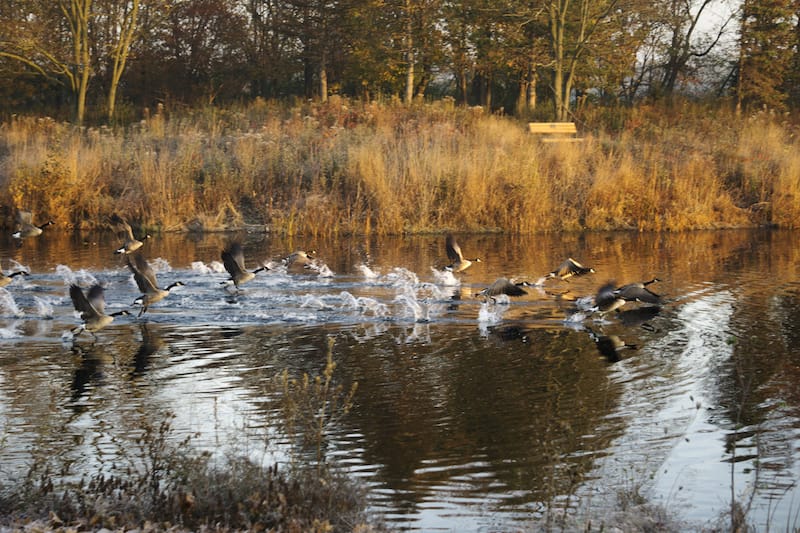 Check out the 1-mile Lake Loop Trail to get around the lake, explore native flora in botanical gardens, and admire the large 30-foot-tall and 300-foot-long man-made waterfall nestled among rock formations.
Please note that swimming, fishing, hunting, littering, and the operation of motor vehicles are prohibited at Lake Katherine.
The preserve offers ample opportunities for wildlife spotting as well, as it is home to 14 different types of butterflies and moths, 16 different types of dragonflies and damselflies, snakes, turtles, frogs, salamanders, deer, coyotes, squirrels, and other small rodents.
5. Anderson Gardens
Named one of the premier Japanese gardens in North America, Anderson Japanese Gardens, designed by John R. Anderson and Hoichi Kurisu, will make you reconnect with nature and inspire the mind.
Here you can appreciate the 12-acre award-winning landscape made up of koi-filled ponds, winding paths, gentle streams, a bevy of Japanese maples, cascading waterfalls, cloud pines, rhododendrons, azaleas, magnolias, raked gravel gardens, beautifully trained pines, and more.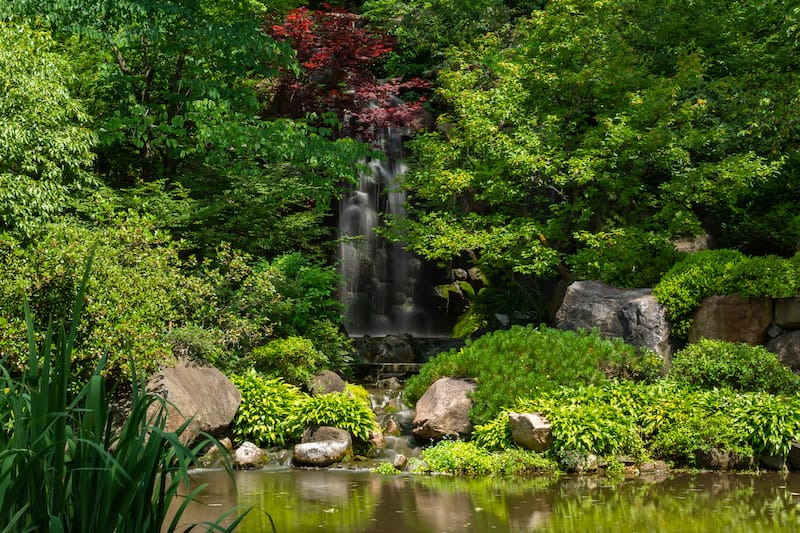 Be ready to marvel at master craftsmanship and 16th-century traditional architecture throughout the garden, which constantly ranks as one of the best day trips from Chicago.
Docent-led tours are available for groups of all ages so you can deepen your garden experience and find your inner zen.
After touring the gardens, pop over to Fresco at the Gardens, which will treat you to a delicious breakfast or lunch made from fresh, organic, and locally grown ingredients.
6. Mississippi Palisades State Park
Trace the footsteps of Native American pathfinders who explored the bluffs and rock palisades of the Mississippi River a thousand years ago at the 2,500-acre Mississippi Palisades State Park.
Get up close and personal with the park's rich flora and fauna through its rugged 15-mile trail system or camp under the starry skies in the campground, which features showers, flush toilets, water, and two sanitary dump stations, and picnic in one of the six picnic shelters.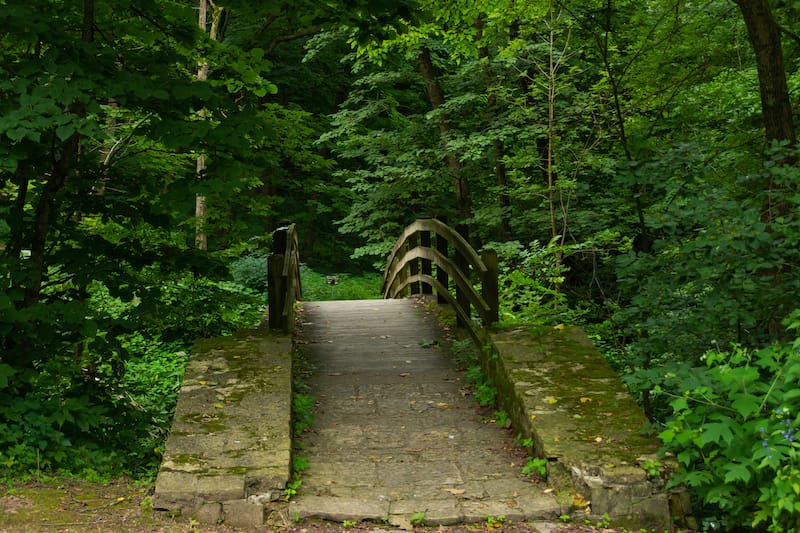 Get your daily dose of adrenaline by rock climbing Sentinel Area, Twin Sisters, or Indian Head, cross-country skiing and sledding during winter months, and enjoying boating on the Mississippi River.
Whether you're a seasoned angler or a first-timer, here you can definitely bet on your next great catch, which can range from catfish and carp to bluegill and bass.
7. Bloomington
Bloomington, home to the "Main Street of America," also known as Route 66, woos visitors with its captivating heritage and culture.
Delve deep into the area's history in the McLean County Museum of History, housed in the early 20th-century old McLean County Courthouse; tour the grounds of David Davis Mansion State Historic Site, a three-story Victorian mansion once home to a close ally of Abraham Lincoln; or catch a great show at The Castle Theater or Bloomington Center for the Performing Arts.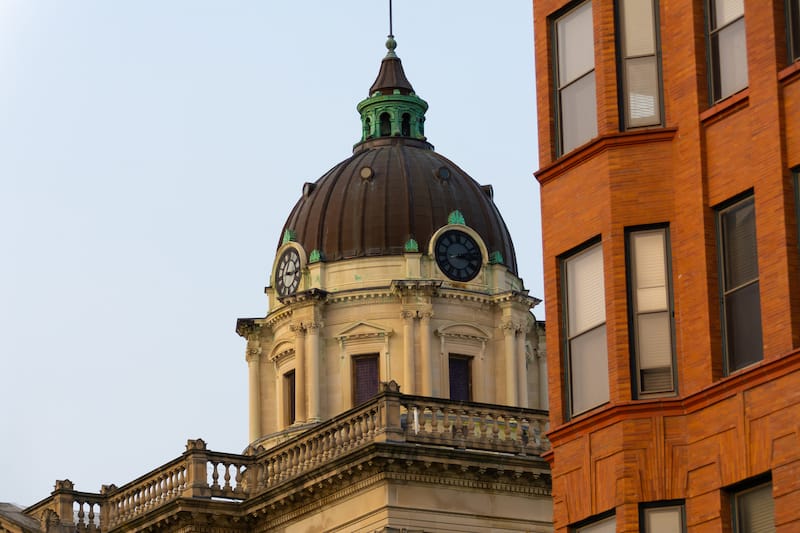 Get a real taste of local produce at the Bloomington Farmers' Market, interact with exotic animals at the Miller Park Zoo, and witness restored military and civilian aircraft at the Prairie Aviation Museum.
Before leaving, make sure to check out Ryburn Place at Sprague's Super Service which commemorates Historic Route 66 to take home a piece of historic Bloomington with you.
8. Naperville Riverwalk
Following the West Branch of the DuPage River, the Naperville Riverwalk is the crown jewel of the quaint city of Naperville.
This two-mile linear park, created in 1981 to honor Naperville's 150th anniversary, is the ideal place for family hangouts and relaxation.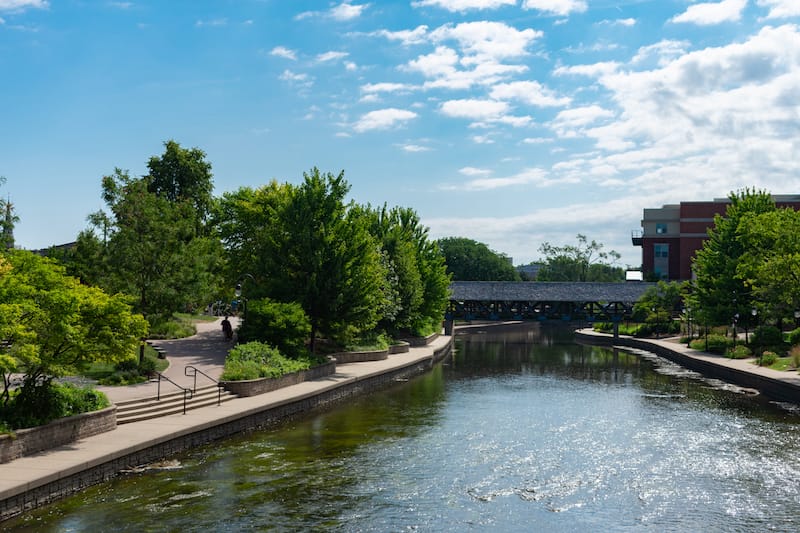 The Riverwalk is packed with 1.75 miles of brick paths, fountains, manicured walking paths, scenic bridges, recreational facilities, meeting and event areas, outdoor sculpture and artwork, and celebratory memorials.
Admire 158 feet tall Millennium Carillon in Moser Tower built to commemorate the third millennium; explore the new Millennium Wall; take part in community events in Riverwalk Amphitheater; enjoy the twists and turns of Riverwalk Millennium Labyrinth and witness Shanower Memorial dedicated to lives that were lost on September 11, 2001 attacks.
Fuel up at Riverwalk Eatery and go for thrilling water adventures at Paddleboat Quarry and Fishing Pier.
9. Starved Rock State Park
Those after awe-inspiring natural beauty and outdoor thrills should definitely pay a visit to Starved Rock State Park, tucked away in North Central Illinois.
The park is best known for its seasonal waterfalls, breathtaking bluffs, and rugged canyons.
Explore the majestic bluffs and 18 canyons by hiking 13 miles of well-marked trails, learn about the Park's cultural and natural history in the Visitor Center, organize a picnic at developed picnic areas, and enjoy canoeing, paddle boating, and fishing on the Illinois River.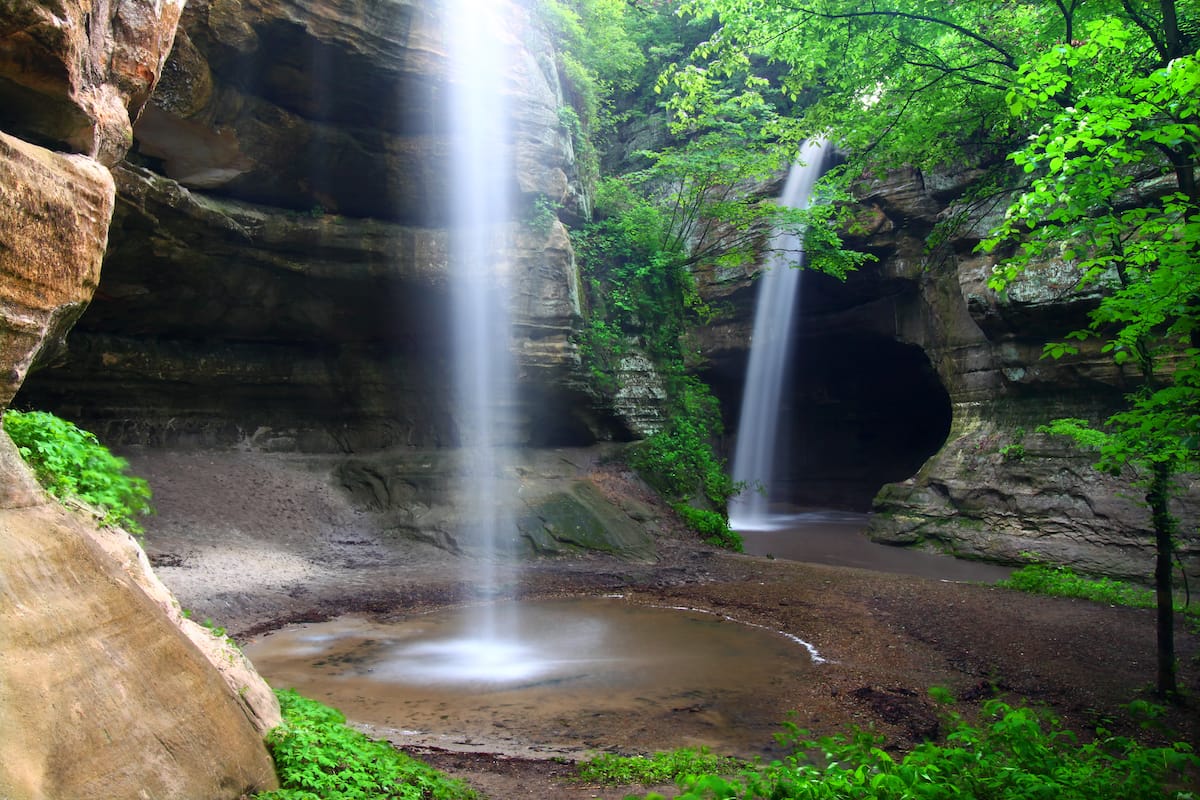 Winter months create the ideal conditions for adrenalin-filled adventures.
Try your hand at waterfall ice climbing around Starved Rock with Vertical Adventure, soak up the views on a hike through Lasalle Canyon that will reward you with a 25-foot icy waterfall, marvel at huge amphitheater caverns by hiking twin-trails Ottawa Canyon and Kaskaskia Canyon and cozy up at historic Starved Rock Lodge.
10. Peoria
The gorgeous riverfront city of Peoria deserves special attention as it boasts a rich history and a diverse collection of cultural attractions.
Quench your thirst for art and science at the Peoria Riverfront Museum, which features Sculpture Garden, Dome Planetarium, Peoria Holocaust Memorial, Giant Screen Theater, and more.
The Peoria Civic Center is home to Peoria's biggest shows and performances, where the whole family can enjoy live music, sports, and community events.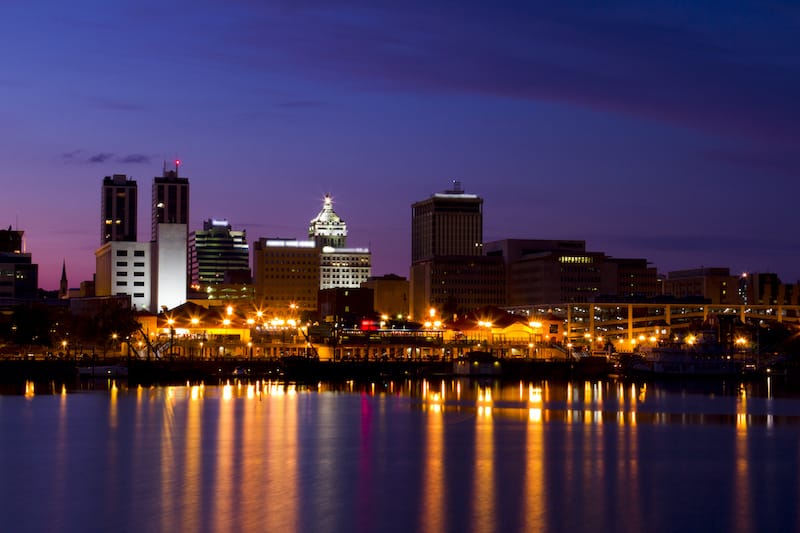 Tour the historic Pettengill-Morron House Museum to witness many original furnishings of the Pettengill and Morron families, escape into nature in Laura Bradley Park, admire lush greenery in Luthy Botanical Garden, interact with many exotic animals in Peoria Zoo, and take in incredible views of the Illinois River while driving along scenic Grand View Drive.
Adventure lovers shouldn't miss visiting Jubilee College State Park to take advantage of the 40-plus miles of multi-use trails often used for hiking, mountain biking, and horseback riding.
11. Rockford
You'll find the perfect mix of adventures and history in this small Illinois town.
Appreciate the unique landscape in Anderson Japanese Gardens, admire various masterpieces from the 19th, 20th, and 21st centuries at the Rockford Art Museum, let the kids loose in Discovery Center Museum, and explore tropical and colorful plants in Nicholas Conservatory & Gardens, the third-largest conservatory in Illinois.
You can visit the Burpee Museum of Natural History to check out fossils and life-size models of fully restored dinosaur skeletons.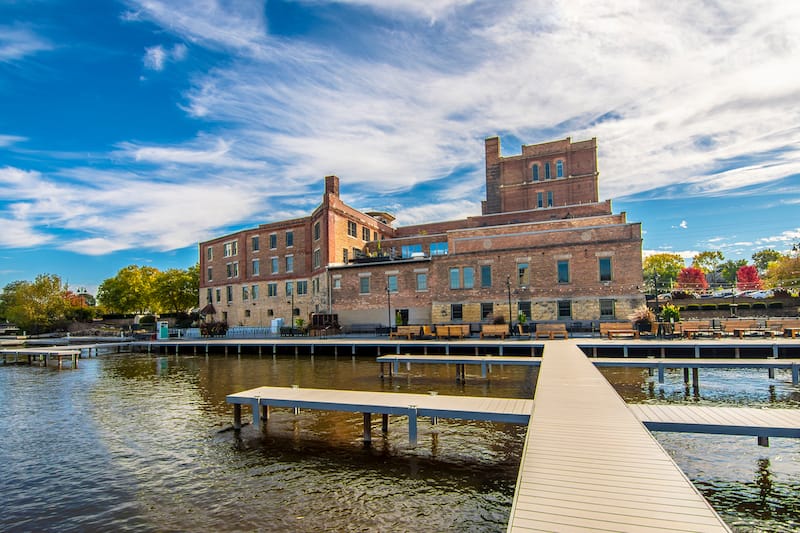 Here the Windows to Wilderness permanent hands-on exhibit will certainly make you experience the Rock River Valley environment through a new set of eyes.
Dig deep into the history of the Rockford region in the 148-acre Midway Village Museum, enjoy a stunning performance in Coronado Performing Arts Center, or head to Rock Cut State Park, which features campsites and trails ideal for hiking, mountain biking, horseback riding, cross-country skiing, and snowshoeing.
12. Fabyan Forest Preserve
Nestled south of Geneva on the Fox River, Fabyan Forest Preserve was once part of the large 600-acre country estate of George and Nelle Fabyan, who lived there from 1905 to the 1930s.
Here you can witness a Japanese garden, a Dutch windmill, and a restored Fabyan Villa Museum featuring period furniture and diverse artifacts collected by the Fabyans.
Outdoor enthusiasts will love this place for its kayaking and fishing opportunities on Fox River, paved hiking and biking trails, picnic shelters, and picture-worthy spots.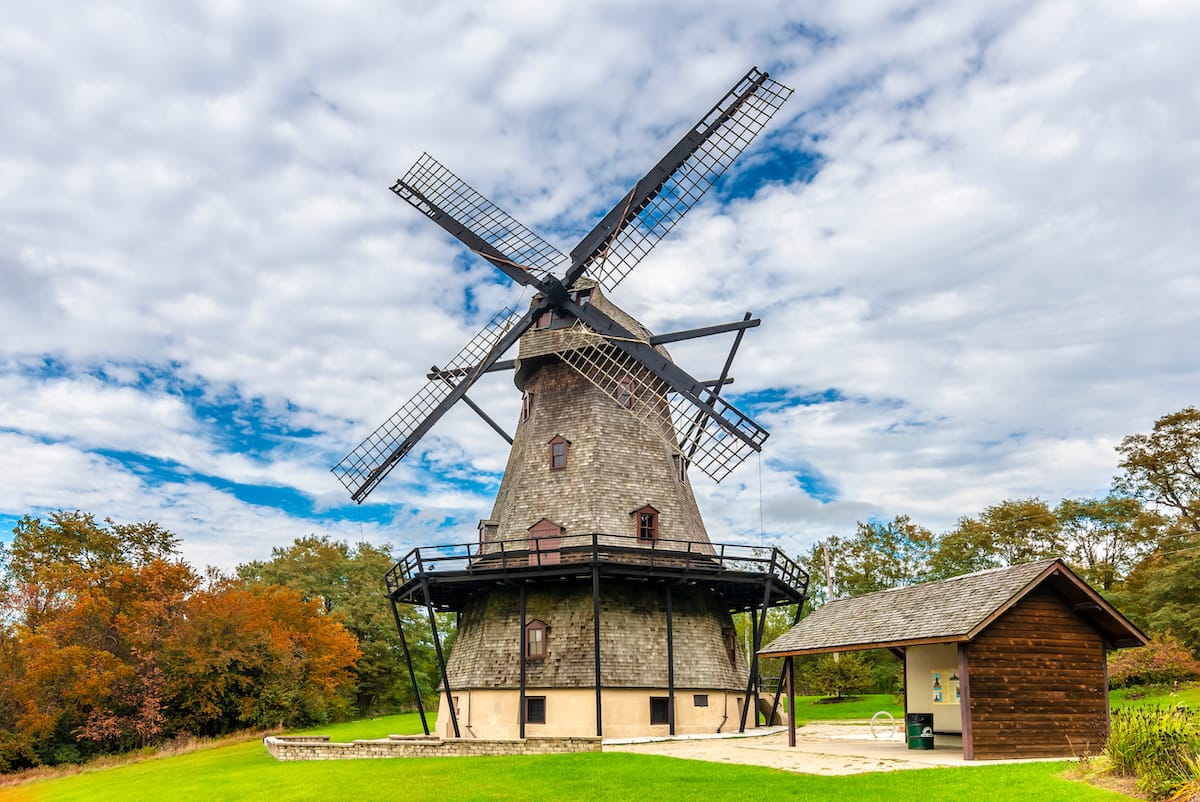 The Japanese Garden is a serene oasis where you can appreciate the tranquility of Japanese-style gardens and reconnect with nature.
Guided tours are available from May through September to enhance your harmonious experience. Another must-see site here is the 68-foot vintage Fabyan Windmill which is listed on the National Register of Historic Places.
13. Elmhurst
Travel 15 miles west of the Chicago Loop to find this lovely city of Elmhurst.
Experience great outdoors at Great Western Prairie, enjoy the latest releases in the York Theater that dates back to 1924, bike along the 35-mile Salt Creek Greenway Trail, dive into Elmhurst's deep history in Elmhurst History Museum housed in Glos Mansion, and savor produce at the peak of freshness at Elmhurst Farmers' Market.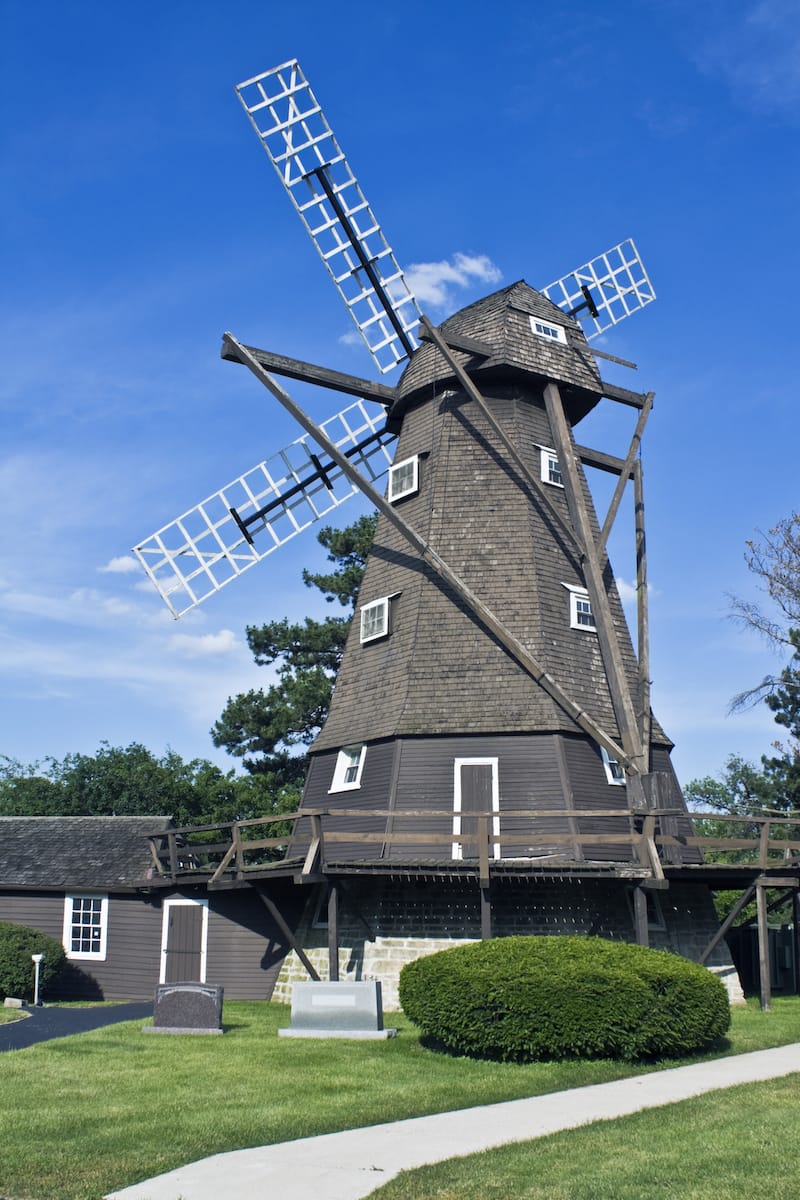 Art lovers can explore the diverse art scene at Elmhurst Art Museum or visit the Lizzadro Museum of Lapidary Art to witness the marvelous collection of businessman Joseph Lizzadro, which includes everything from jade carvings, mosaics, and organic gems to gemstones, cameos, and fossils.
Make sure to take aside an hour or two to tour the 48-acre Elmhurst College Arboretum, which is home to 850 trees and numerous varieties of shrubs and perennials.
14. Shawnee National Forest
Discover Illinois's full potential of natural wonders in Shawnee National Forest.
Spanning 280,000 acres in Southern Illinois between the Mississippi and Ohio rivers, the Park is a combination of rugged bluffs, forests, sparkling lakes, thundering waterfalls, sandstone rock formations, and other unique geological features.
Shawnee's centerpiece is the Garden of the Gods, where you can marvel at scenic rock formations from stunning vantage points.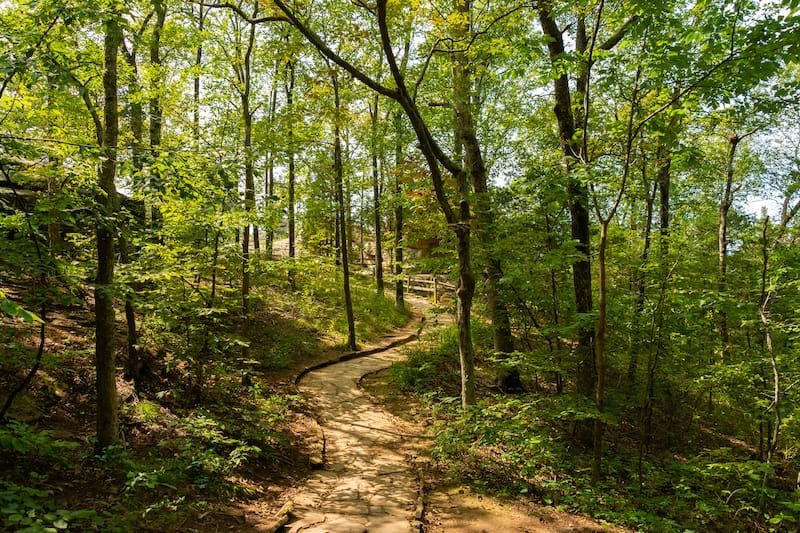 After soaking up mesmerizing scenery, head to hiking the 160-mile River to River Trail that will take you through hills, cliffs, forests, and wetlands, admire gorgeous Cedar Lake and picturesque Jackson Falls and get close and personal with the area's flora and fauna in Cave in Rock.
Thrill-seekers can certainly bet on action-packed adventures as the Park offers a plethora of exciting opportunities, such as kayaking, fishing, biking, ziplining, swimming, horseback riding, camping, canoeing, and many others.
15. Cahokia Mounds State Historic Site
Note: The Interpretive Center Exhibits and Gallery will be closed for most of 2024 due to renovations. (The grounds, gift shop, and restrooms remain open.)
If you ask locals what must-see attractions in Illinois are, chances are Cahokia Mounds State Historic Site will make their top five list.
Known for being the largest prehistoric Native American settlement north of Mexico, this 2,000 acres of land is a UNESCO World Heritage site that tells the story of the people who called this amazing site home more than 800 years ago.
Featuring over 120 large man-made mounds built by early Mississippians and Native Americans, here you can step back in time as you explore 70 of those ceremonial and burial grounds.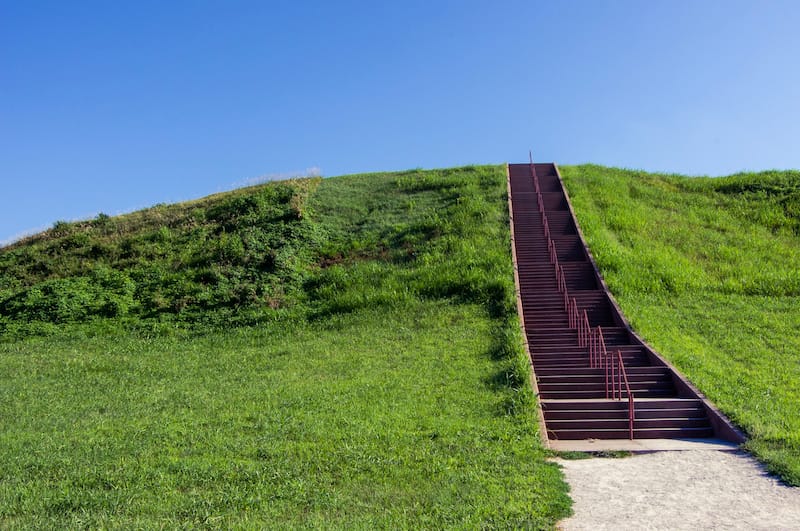 The highlights of the park are the 100-foot-tall Monks Mound, Grand Plaza, Twin Mounds, Mound 72, and Woodhenge, a large circle made of 48 wooden posts aligning with the solar calendar (very similar to Stonehenge).
Visit the Interpretative Center to learn more about one of the most cultured prehistoric native civilizations through audiovisual presentations, artifacts, and graphics.
16. Alton
A diverse shopping and dining scene, art centers, sprawling parks, and museums combine to delight visitors in the quaint city of Alton.
Indulge in breathtaking art at Jacoby Arts Center, enjoy birdwatching at Audubon Center at Riverlands, take a picture with the World's Tallest Man Statue of Robert Wadlow, and quench your thirst for gambling in Argosy Casino and treat yourself to mouth-watering steaks at Tony's Restaurant.
Prepare to be captivated by the rich culture and natural history of the Mississippi River in the National Great Rivers Museum.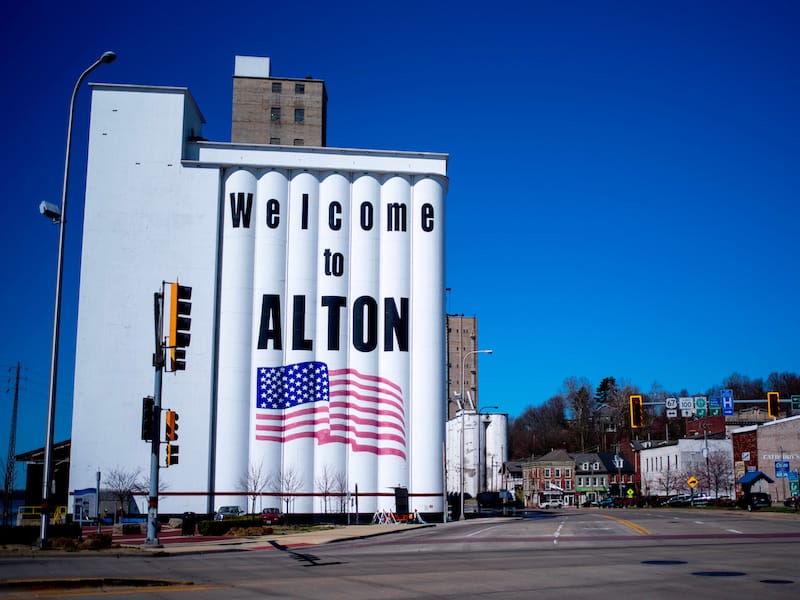 After touring the museum, you can head to the adjacent Melvin Price Locks and Dam to take in the best views of the River and see how towboats and barges make their way through this structure.
Round off your day with a little shopping at Alton Square Mall or strolling along the Homer M. Adams Parkway, lined with many department stores.
17. Matthiessen State Park
Nature enthusiasts can set off to explore Matthiessen State Park, packed with 5 miles of well-marked trails, prairie land, cliffs, canyons, bluffs, streams, and waterfalls.
Tucked away in LaSalle County, three miles east of Oglesby and four miles south of Utica, the park is the perfect place to explore the region's unique geology and enjoy recreation opportunities.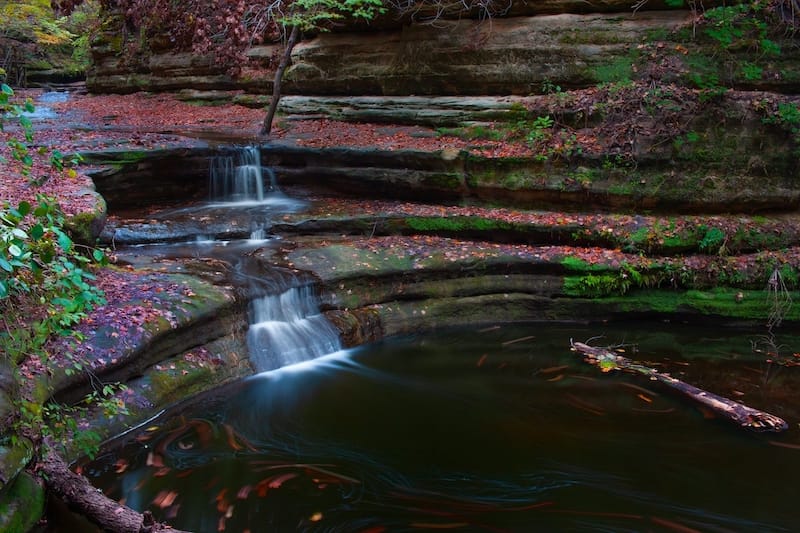 Hiking enthusiasts will love hiking those scenic trails to get up close and personal with the area's rich flora and fauna, such as rock doves, cedar waxwings, raccoons, red-tailed hawks, black huckleberry, bur oak, etc.
The park also features picnic areas in the Dells Area, a field archery range with a sight-in area and four separate targets, an equestrian campground for horseback riders, 6 miles of cross-country ski trails, and a radio-controlled model airplane field near the Vermilion River Area.
18. Springfield
Gorgeous Springfield is the capital of Illinois where Abraham Lincoln lived and worked prior to being elected to the House of Representatives.
Those who want to get a glimpse into Lincoln's life should visit The Abraham Lincoln Presidential Library and Museum, housing more than 1,500 original signed Lincoln documents.
Lincoln Home National Historic Site, the only home he ever owned, and Lincoln's Tomb and War Memorial State Historic Site at Oak Ridge Cemetery, the final resting place of Abraham Lincoln and a few of his family members.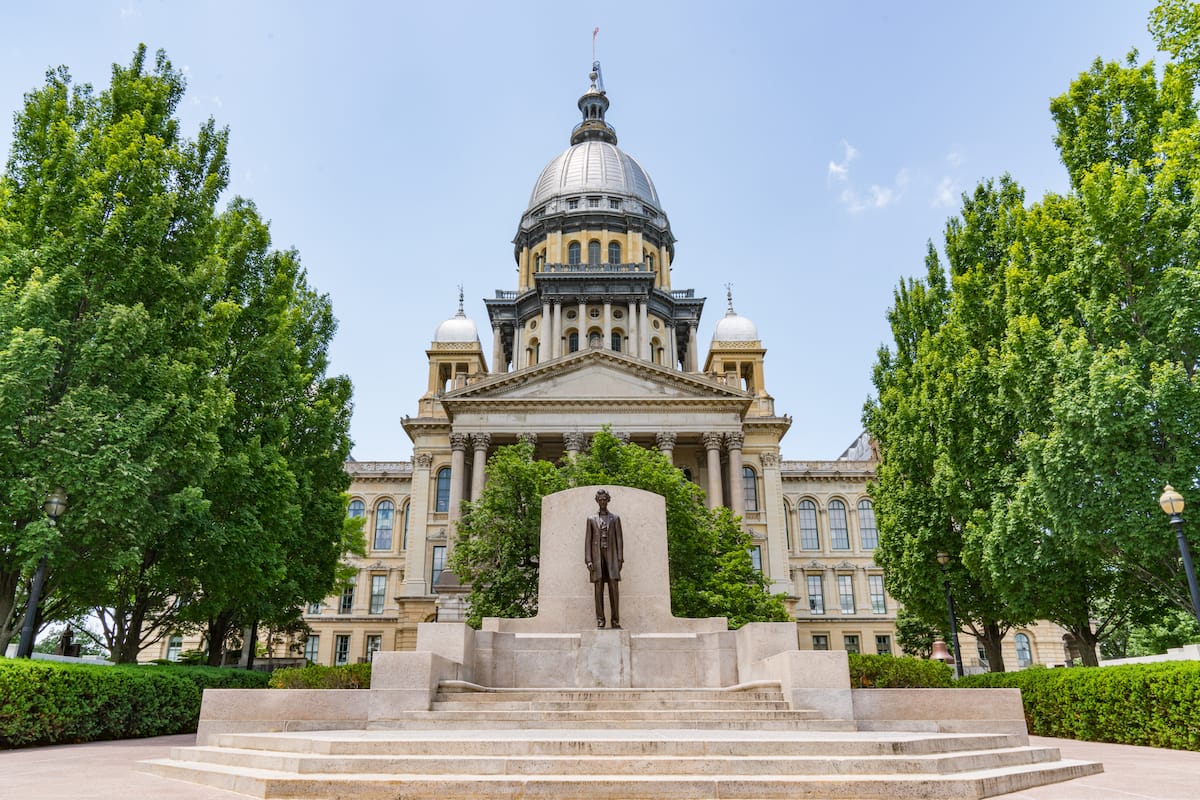 Take part in the International Carillon Festival in Thomas Rees Memorial Carillon, enjoy the great outdoors at Adams Wildlife Sanctuary, and witness countless Civil War artifacts in the Daughters Of Union Veterans Civil War Museum.
Rounding out the list of must-see attractions are Dana-Thomas House, Old State Capitol, Washington Park Botanical Garden, Illinois State Museum, Illinois State Capitol, etc.
19. Tunnel Hill State Trail
Named after a 543-foot-long tunnel and situated at the southern tip of Illinois, Tunnel Hill State Trail is a dream destination for any outdoor enthusiast.
Spanning 45 miles from Harrisburg to Karnak, the trail winds through Shawnee National Forest, Cache River State Natural Area, and seven towns (including ghost towns), allowing you to take in terrific scenery along the way.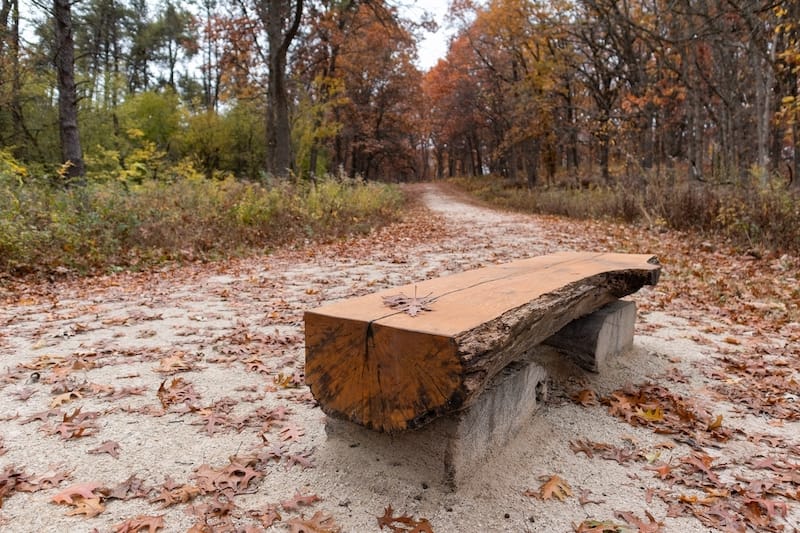 The northern section of the trail is covered with strip mines, ravines, agricultural fields, rocky streams, and wooded bluffs, while the southern part brims with ponds, streams, bottomland woods, and marshes.
Being part of a former railroad founded by Civil War General Ambrose Burnside, Tunnel Hill State Trail is crossed by River to River Trail, the American Discovery Trail, the Trail of Tears National Historic Trail, and the U.S. 76 bicycle Route.
20. Galena
Galena, once a thriving port in the 19th century, now is the perfect place for history buffs, so if you are one, it will feel like heaven to you.
Tour the grounds of Ulysses S. Grant Home, the former home of Civil War General and 18th President of the United States, Ulysses S. Grant.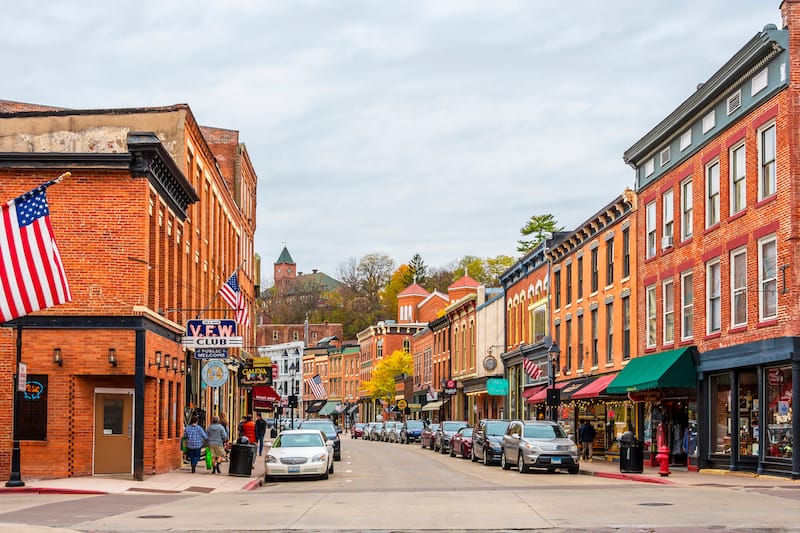 Gaze deep into astounding Greek Revival architecture at Washburne House, and get a glimpse of history at the Galena/Jo Daviess County Museum.
Another must-visit site is the Horseshoe Mound Preserve, which will leave you breathless with awe with its breathtaking views of the three different states, the Galena River Valley and the Mississippi River.
To mark your Galena trip as a complete one, stroll through Main Street lined by colorful historic buildings and independent boutiques, learn about the town's architecture by taking a Galena Trolley Tour, and sip a glass of signature wine in Galena Cellars Vineyard.
21. Chicago
Chicago, also known as the Windy City, beckons visitors with a plethora of world-class attractions.
Whether it's museums, nightlife venues, innovative art installations, or Michelin-caliber restaurants, there's something to keep you busy in the birthplace of the skyscraper.
Admire unique masterpieces at the Art Institute of Chicago, take in the magnificent views of the city from the soaring 1,030-feet-high viewing platform at 360 Chicago Observation Deck, kayak on the Chicago River with Urban Kayaks, find serenity at the Morton Arboretum, enjoy late-night jazz at the Green Mill and learn more about the city at Art Institute of Chicago.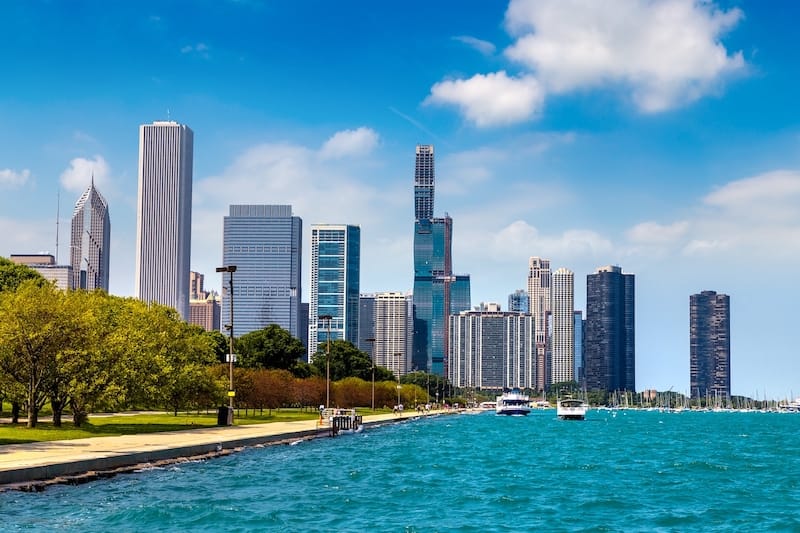 Your Chicago trip won't be complete without visiting Millennium Park, chilling at North Avenue Beach, savoring restaurant-quality dishes during Taste of Chicago, exploring wide-ranging collections of succulents and cacti at Garfield Park Conservatory, and walking or biking Bloomingdale Trail—a.k.a. The 606.
Did we miss any of the best places to visit in Illinois? Let us know your favorite places in Illinois in the comments. Thanks!
More Illinois Travel Guides
Pin this Illinois Destinations Guide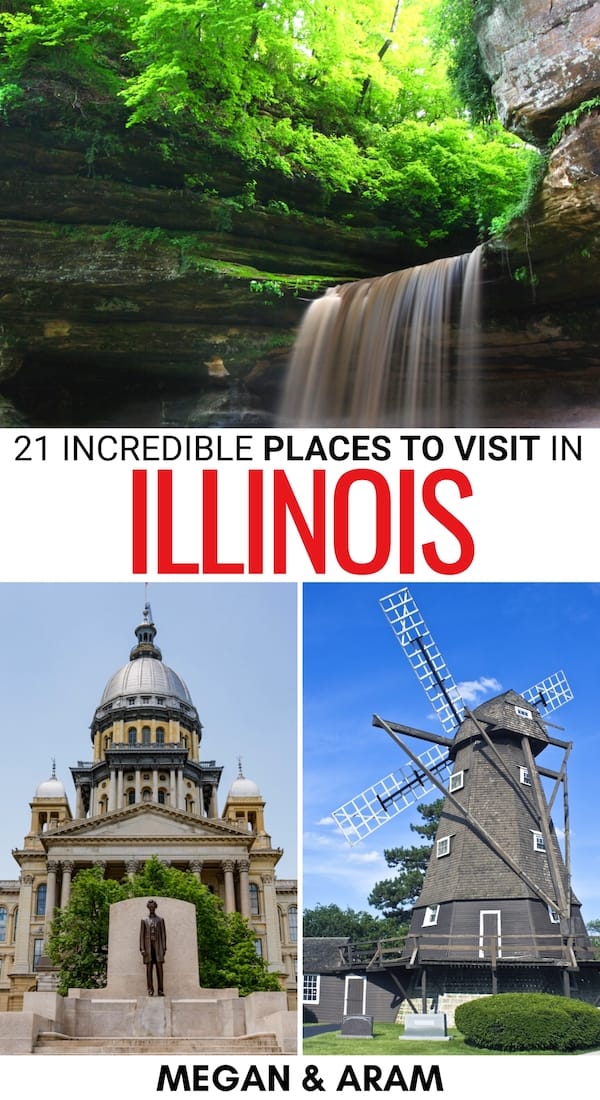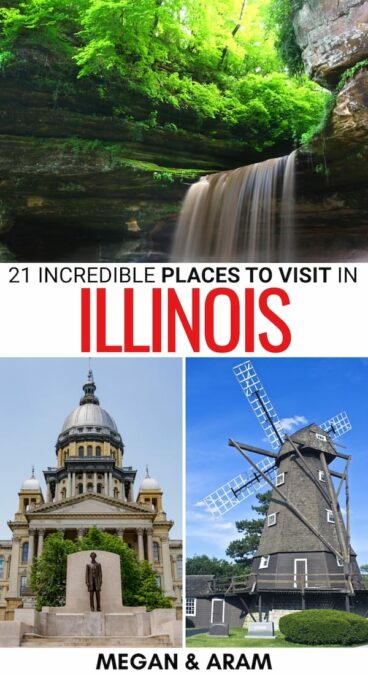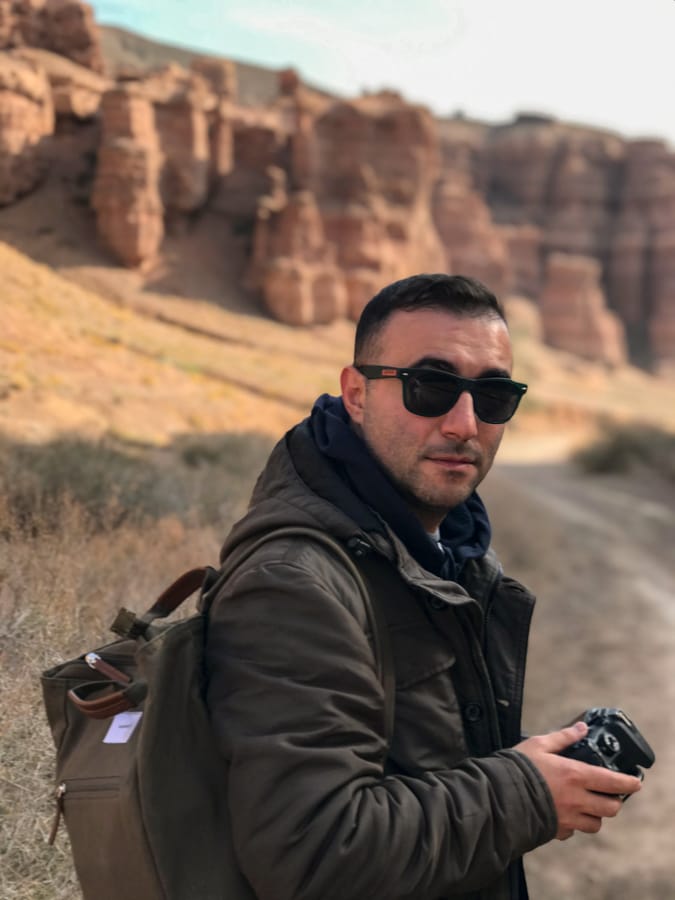 Aram is a travel blogger and writer from Armenia who spends his time between Spain and his home country. He is passionate about music and football (the European kind) and covers a lot of Western European destinations on the blog. Aram is a laidback traveler who enjoys meeting new people and finding the best food in each city that he visits (hence his frequent trips to France, Italy, and Greece!). He has been featured in (or written for) Forbes, BBC, The Guardian, Fodor's Travel, and more.