Are you planning a trip to Boise in winter and are unsure of what there is to do? This guide is here to help!
Are you planning your trip to Boise last minute?
If you're traveling to Boise last minute, you want to ensure you have lodging ahead of time! Below are some of our top picks in town!
Best Hotels and Accommodation in Boise:
Idaho isn't typically the first place you think of when you go to plan a vacation, but now's the time for you to really think twice about that!
Boise, the state's capital, has proven to be a lively destination for tourists at any time of the year, but especially in the winter.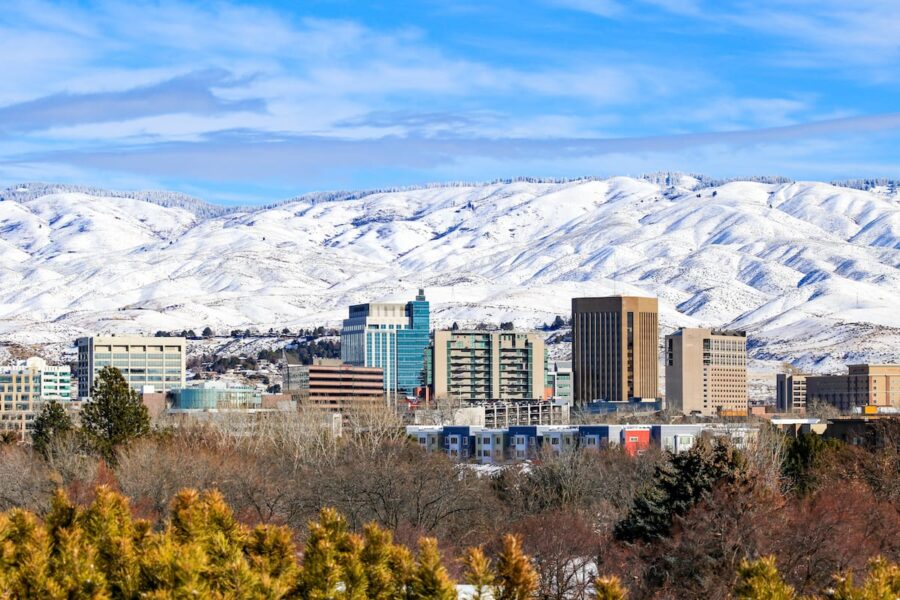 You'll find plenty of shops, restaurants, wineries, ski resorts, hiking trails, and so much more during your trip to Boise during winter.
If you want a comprehensive guide to the city, look no further. We have compiled a list of all the best things to do in Boise in winter. Let us know your winter in Boise tips in the comments. Thanks!
Average Winter Temperatures in Boise
Winters in Boise are moderately cold. During the wintertime, the average daily high temperature is below 47°F. The coldest day of the year tends to be around January 1, with an average low of 24°F and a high of 36°F.
The average high of December in Boise is 30.7 °F, and 0 °F or below on around three nights per year.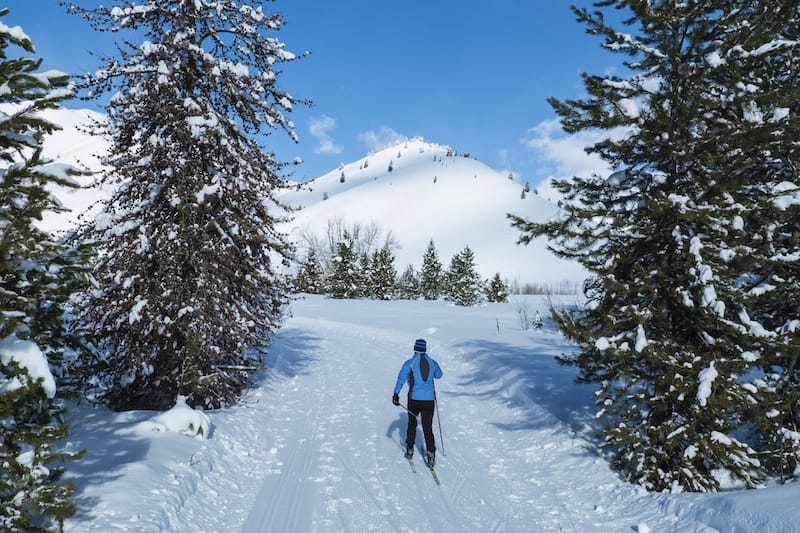 For January, the average high is 38 °F and the low is 25 °F, and for February, the high is 45 °F, the low is 28 °F. In all, take plenty of warm clothes with you!
Does it Snow in Boise in winter?
Winters in Boise are known to be cold and snowy, although Boise is not necessarily as snowy as you may expect (depending on where you come from in the US).
The average annual snowfall in Boise is 18 inches, which is less than the national average of 28 inches. Between the end of November and the beginning of February in Boise, the average rainfall is 18 inches.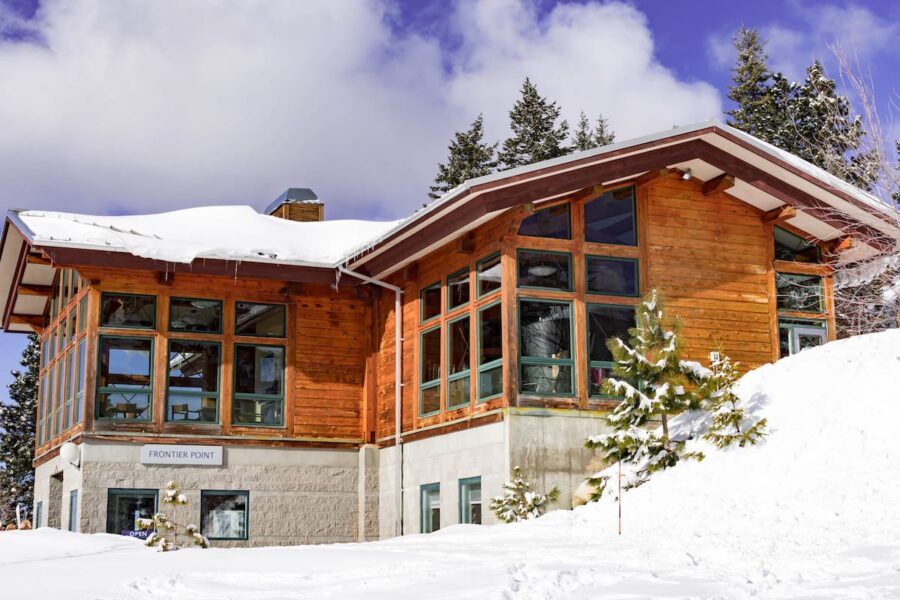 A foot and a half of snow may seem excessive to those unfamiliar with the area, but in reality, it is not that much.
Still, you should plan to pack warm and be sure to check the weather for where you're going to see if you'll be enjoying a snowy vacation.
Things to do in Boise in Winter
See the Boise Garden aGlow at the Idaho Botanical Garden
Seeing gardens blooming with flowers in spring or summer is one thing, but seeing it aglow in winter is another.
You can check out the stunning display of over 400,000 shimmering lights beautifully displayed throughout the holiday season at the Idaho Botanical Garden's annual Winter Garden aGlow.
View this post on Instagram
It is not only one of the Garden's largest and most successful annual fundraisers, but from Thanksgiving until Christmas Eve, Santa will visit from the North Pole, and the Holiday Express, a G-scale model train, will make its way through the luminous winter wonderland.
Go Cross Country Skiing in Boise and Nearby
For cross country skiing, the Idaho Department of Parks and Recreation operates five backcountry yurts northeast of Idaho City.
They're roughly an hour's drive from Boise and sit on a vast system of cross-country ski trails.
Cascade Ranger District and Office is one of the well-known cross skiing areas. It is located 75 miles north of Boise and offers year-round outdoor sports and recreation opportunities. It really is the ideal Boise day trip!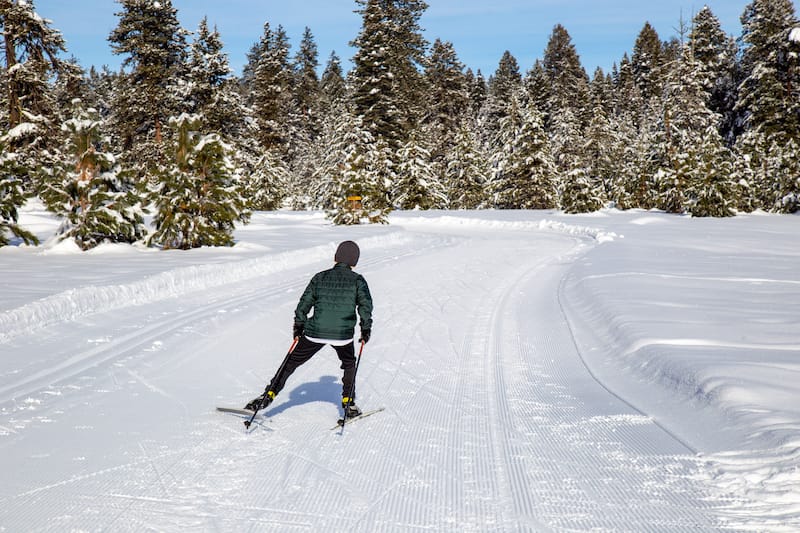 Other good ski resorts are The Emmett Ranger District, Idaho City Ranger District and Office, Lowman Ranger District and Office, Mountain Home Ranger District and Office.
All of these have an abundance of ski and snowmobile trails, which are suitable for cross-country skiers.
Go Snowmobiling Near Boise
Trails at Garden Valley, Smith's Ferry, Anderson Ranch, Idaho City, and Cascade are popular snowmobile destinations on the Boise National Forest.
A famous spot for snowmobiling in Boise is Smith's Ferry, which is just 60 miles north of Boise. Alternatively, you can try a great ride on the Winter Wonderland Trail.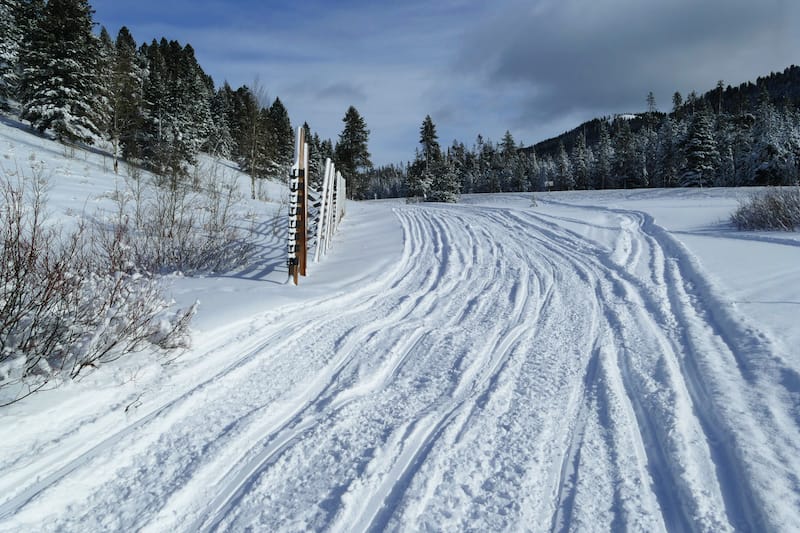 Both of these are located in the Cascade Ranger District and Office.
Whoop Um Up Equestrian Campground (in Idaho City Ranger District and Office) is about 56 miles northeast of Boise and is another favorite among backcountry skiers and snowmobilers.
Enjoy Snowshoeing in Idaho
Snowshoeing near Boise with friends and family can be a very fun way to spend your winter vacation days (and experience some of Idaho's cutest small towns and natural spaces!
Bogus Basin Mountain Recreation Area is one of the favorite local spots for not only snowshoeing but also skiing and tubing. It's located in the lovely highlands above Boise and is easily accessible from the city.
From here, you can explore more than 20 miles of groomed trails through the forest.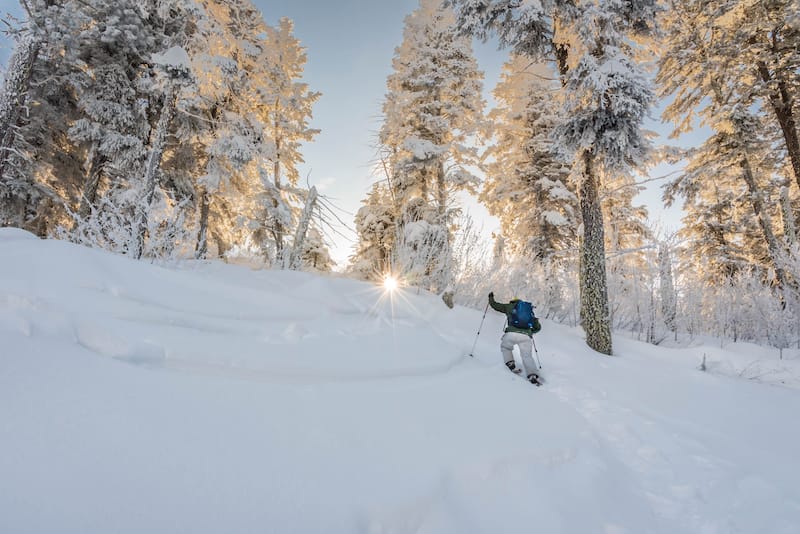 A very good alternative is Gold Fork Hot Springs Service Road, which, like many, is a service road and not a trail. Here the road is relatively flat.
It follows along the river, making the whole area peaceful. The uniqueness of this particular journey is the payoff at the end: you can take a bath in Gold Fork's calming hot springs.
Take a Polar Bear Plunge
Polar Bear Plunge is a special type of annual event full of challenges that raise funds for Idaho's children with critical illnesses.
During each of the challenges, the top ten fundraisers get the chance to go out to Lucky Peak Reservoir and plunge into the chilly water with a guest of their choosing.
Other activities include ice-cold water challenges, a contest for capturing the most epic moments of the event, etc. Companies and business leaders are also welcome to visit and their donations.
The date of the event this year is January 1, 2023.
Try a Scavenger Hunt Around Boise
Starting at the State Capitol, this scavenger hunt tour around Boise takes visitors to explore the rich history of downtown Boise, art, historic sites, and more.
Using smartphones as a guide, visitors participate in challenges or solve puzzles while also getting their way through the city. The tour overall takes about 3 hours.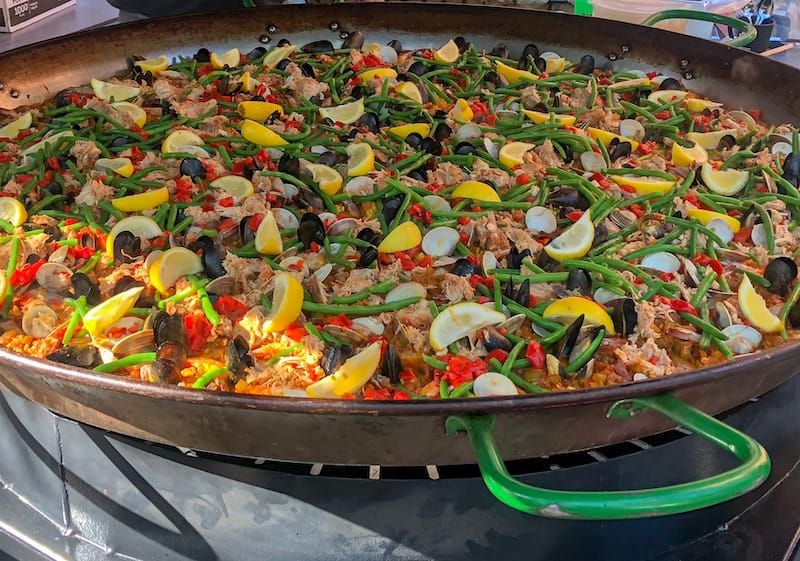 The main sites to see include Freak Alley, Anne Frank Memorial, Boise Art Museum, and the Basque Block.
So, in case you're not a fan of active and extreme types of winter sports and prefer something more informative and located in the city itself, then have this option in mind.
>> Click here to book your Boise Scavenger Hunt
Visit Some Hot Springs Near Boise
For those looking for hot springs near Boise, get excited as you have tons of options.
One of the best natural spas is The Springs in Idaho City. It features a large communal soaking pool, a hot tub, sauna, private pools (available for hourly rental), and more.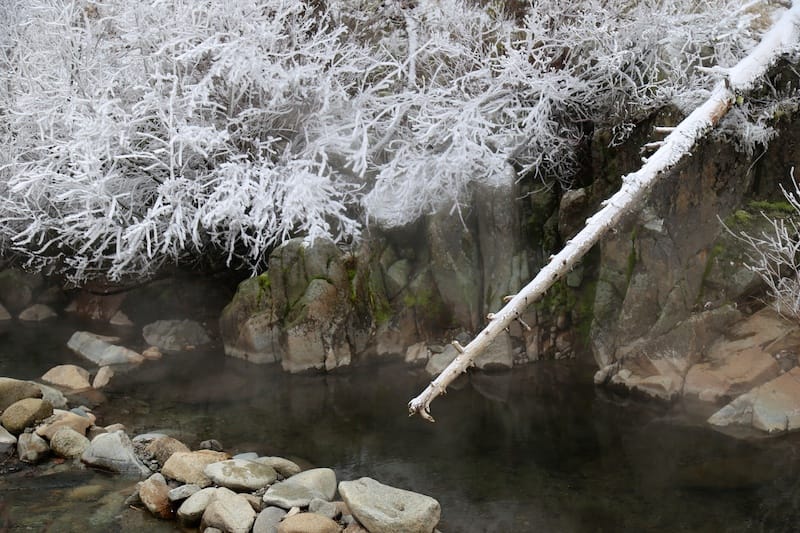 Especially during the winter season, the feeling of freezing air combined with a luxury hot pool promises a true one-of-a-kind experience.
Another famous option is the Gold Fork Hot Springs. It's located about 2 hours away from Boise, but has 6 pools and is suitable for young children, making this area family-friendly.
Go Tubing and Sledding at Camel's Back Park
In the wintertime, this spot is a favorable location for locals who enjoy tubing and sledding. Camel's Back Park specifically features one major tall and steep hill.
Visitors claim that the journey until reaching the flat area at the bottom is thrilling.
Besides sledding, the park has areas to have a picnic while enjoying the amazing nature, several playgrounds, an outdoor gym, tennis courts, and a volleyball pit.
On a final note, take into account that this location gets crowded very easily, and remember to bring your own sled and some water.
Take a Day trip to Bogus Basin for Winter Activities
For lovers of alpine skiing and snowboarding, Bogus Basin features 10 lifts serving 80 runs. The mountain features around 2,600 acres of land and 1,800 vertical feet for skiing.
Tubing Hill, an 800 ft. downhill thrill ride, is a more "safer" and fun alternative. There are a few other amazing winter activities like Nordic skiing, which requires no uphill transportation, and snowshoeing, which is accessible for people of all ages and abilities.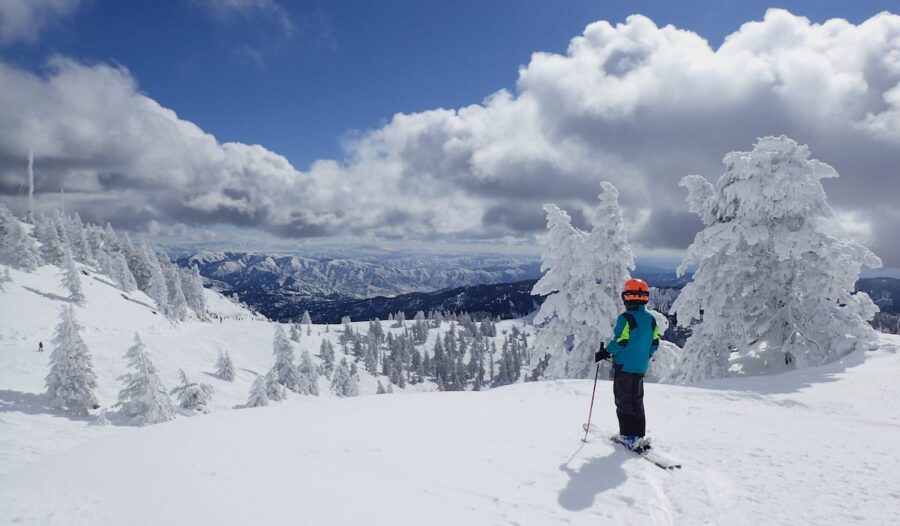 Last but not least, Bogus Basin also boasts Idaho's only mountain coaster – The Glade Runner. The mountain coaster offers 4,330 feet of fun and thrills. You will get into the coaster cart and be released, similar to a rollercoaster.
The best part is that you can control the speed yourself, making the ride more comfortable for everyone.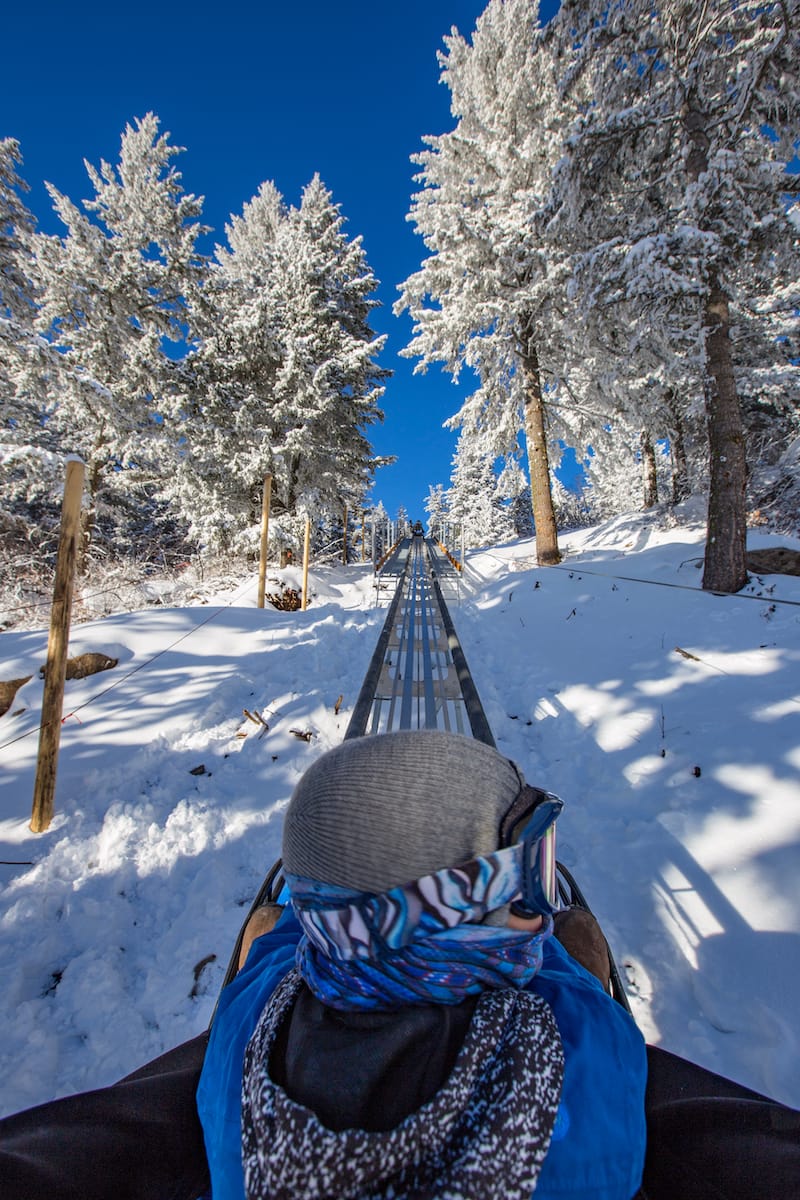 Bogus Basin is located ​​16.5 miles north of Boise and usually, from December to March, there is a public bus service available from Boise to Bogus Basin on Saturdays, Sundays, and holidays.
In addition to that, the mountain offers night skiing in December if the weather conditions allow for it. Tickets are available for full-day, half-day, and night trips.
Visit the Boise Art Museum
With the mission of creating visual arts experiences that engage people and inspire learning through exceptional exhibitions, collections, and educational opportunities, the Boise Art Museum is all about showing how the world can be a better place with visual arts.
This is the place to find joy while connecting to the art pieces and for spending some time while quietly contemplating.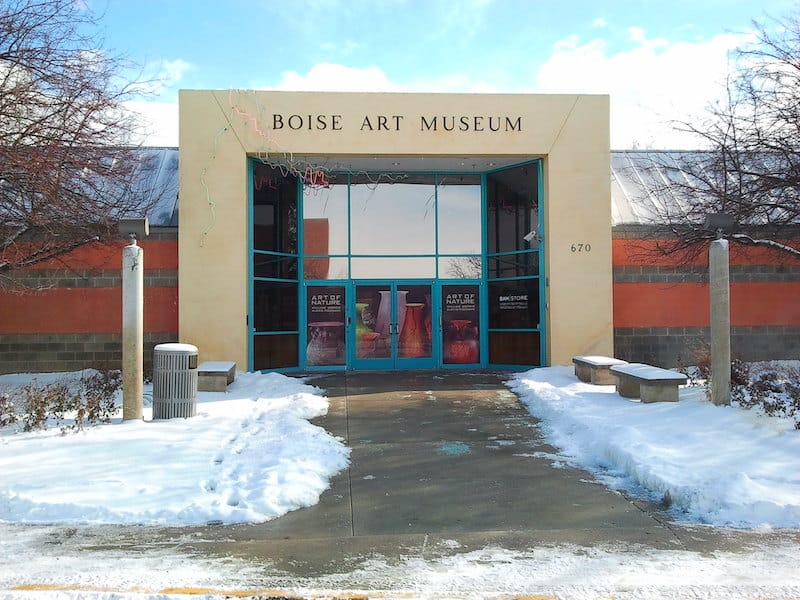 Each year, this museum hosts from 12 to 16 fascinating new exhibitions that include a wide range of artistic forms, media, cultures, etc.
In case you're looking for souvenirs, get yourself to the store of the museum and purchase gifts, jewelry, accessories, books, décor, and more.
Go Winter Hiking in Boise
The northeastern portion of Camel's Back Park area has a few trails like Red Fox, Gold Finch, Owl's Roost, Hull's Pond Loop, and Grove and Red-Winged Blackbird that are convenient for winter hiking.
If the weather is not on your side, you can make it to the Lower Hulls Gulch and Camel's Back trails to keep you close to the downtown area of the city.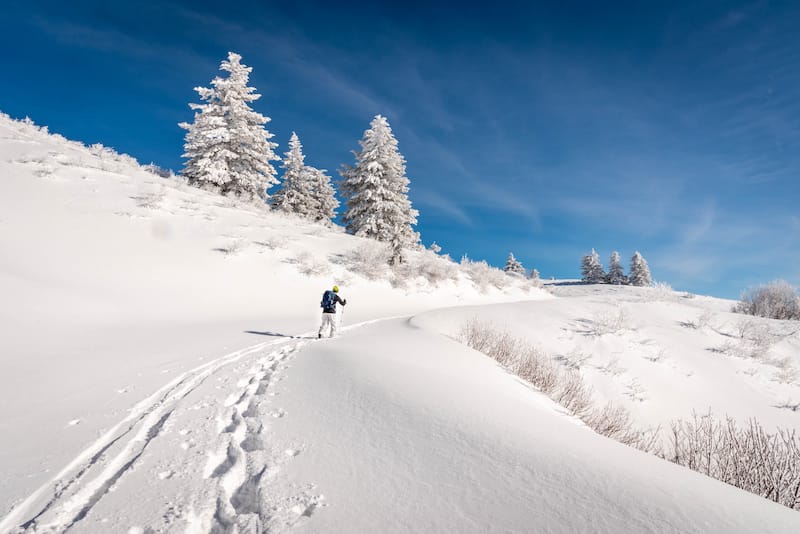 For those looking for a bit of a challenge, check out Dry Creek Trail, which begins near Bogus Basin Road and is 7.6 miles long. Dry Creek can be utilized as an out-and-back or as part of a loop with Shingle Creek.
Check Out the Boise Little Theater
Boise Little Theater is Idaho's volunteer-oriented community theater. Over the course of 70 years, this theater has produced plays in genres ranging from contemporary and classical to comedy, drama, and musicals.
BLT is all about using theater arts to enrich the lives of our community members.
The number of attendees during a regular session is about 12,000 and the theater always welcomes volunteers in acting, directing, working backstage, or ushering.
Take a Boise Brew Bus Ride
Boise Brew Bus is wonderful in case you're in Boise and looking for beer and/or wine tours. Do not let the winter weather stop you.
The tours typically consist of visiting 3 breweries and/or wine rooms for about 3-4 hours, where the visitors are welcome to learn about the products and sample them.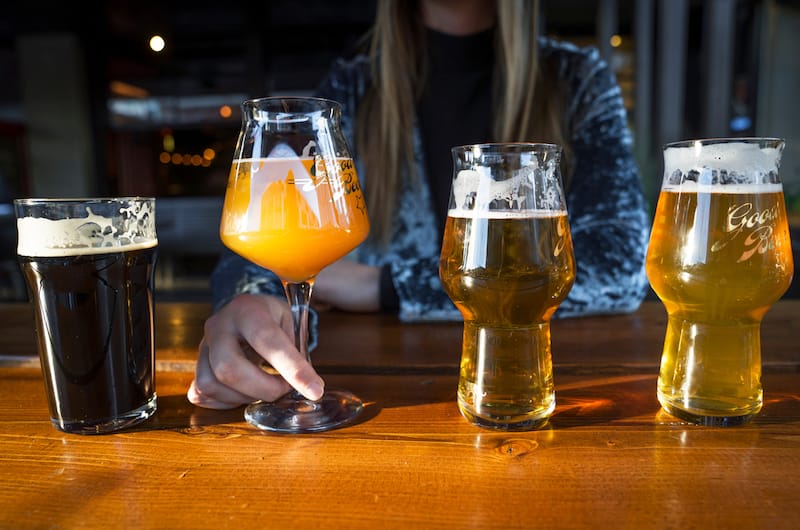 The idea of the Boise Brew Bus came from the thought that everyone in Boise would love to have a safe way to go from brewery to brewery and get a behind-the-scenes look at how beer is made.
The founder promises to plan safe and enjoyable trips for those interested in beer and wine tasting tours.
Take a Day Trip to the McCall Winter Carnival
The McCall Winter Carnival began in the 1960s, and it has since developed into an iconic Idaho event, attracting more than 60,000 tourists each year.
This event is all about celebrating everything associated with the season of winter.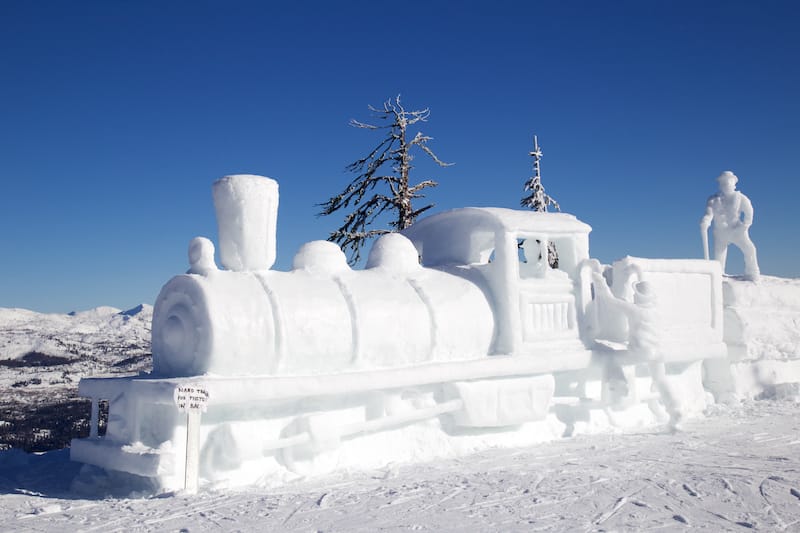 The food vendors, amazing snow sculptures, and parades combined with opening and closing fireworks all contribute to making this one of the best festivals in the US.
This winter, the carnival will be held from January 27, 2023 to February 5, 2023. Be sure to check the website periodically to find out more details about the upcoming festivals!
Stay in a Backcountry Yurt near Boise
Winter camping in a yurt near Boise is a type of recreation that should not be missed.
There are a few backcountry yurts located in the Boise Mountains that come with all the comforts of home. You don't need any extra skiing or snowshoeing skills to enjoy your time spent here.
One of them is the Stargaze Yurt. It's situated in an open space where the view of the night sky is amazingly beautiful. Snowshoers will have a chance to explore miles of off-trail areas.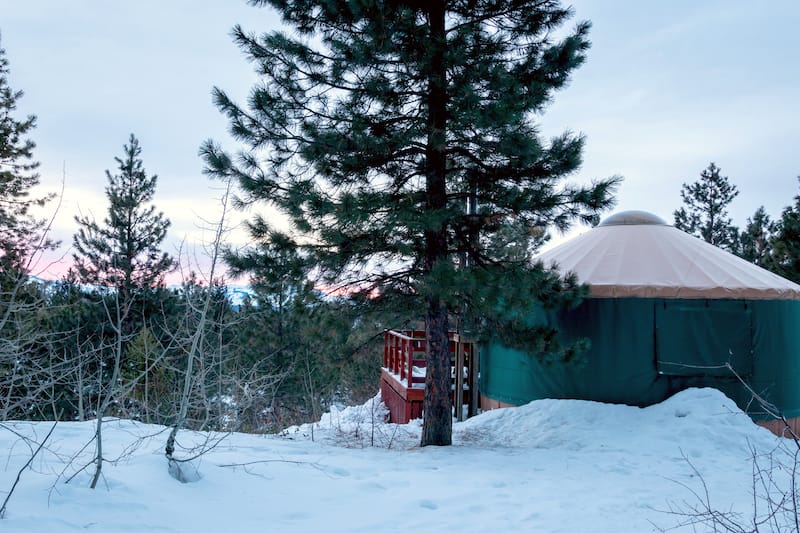 Another good choice is Skyline Yurt. It's immediately off the groomed Skyline Trail, which is a popular loop for Nordic skiers and snowshoers.
Moreover, the yurt is also close to almost 20 miles of trails and defined Nordic tracks, where the nicest views of the Boise National Forest can be seen.
Visit the Basque Museum and Cultural Center
Basque Museum and Cultural Center began as a modest museum on Grove Street in 1985, housed in the old Cyrus Jacobs-Uberuaga House.
Its mission is to maintain and promote Basque history and culture. Here, visitors will explore the rich and colorful history of the Basques, their origins, and their existence in America.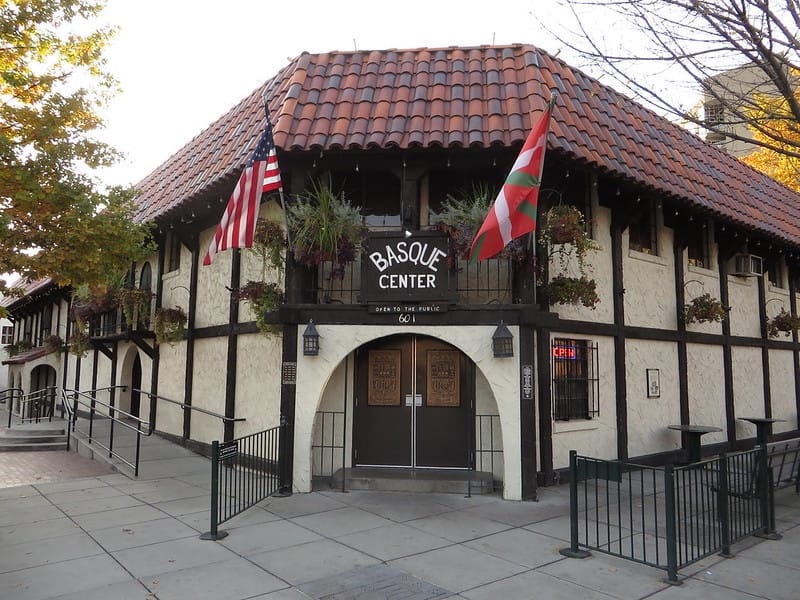 Currently, the center has several exhibitions, offers Euskara language classes, a gift store with unique souvenirs, and more. There are also many research studies and projects initiated by this institute.
The museum is on the Basque Block in downtown Boise. Note that when in the area, you can also try some traditional Basque food nearby.
Enjoy a Boise Winery
Being in Boise in the wintertime and not visiting a single winery is not a good idea as this small city has delicious wine to offer.
Let's mention just a few of them. If you're looking for a winery that has good wine and opens early (at 11am), then Cinder is the place to go.
If you're looking for something that's one-of-a-kind, visit Split Rail Winery.
Their primary focus is on innovation and the idea of not producing the same wine more than once.
View this post on Instagram
Telaya Wine Company can also be found on the list of the best wineries in Boise. One of its advantages is the beautiful facility adjacent to the Boise River and the relaxing terrace that makes the perfect atmosphere for tasting.
Where to Stay in Boise
You will find several options of places to stay in Boise during the winter season. Below are some of our top picks to add to that itinerary!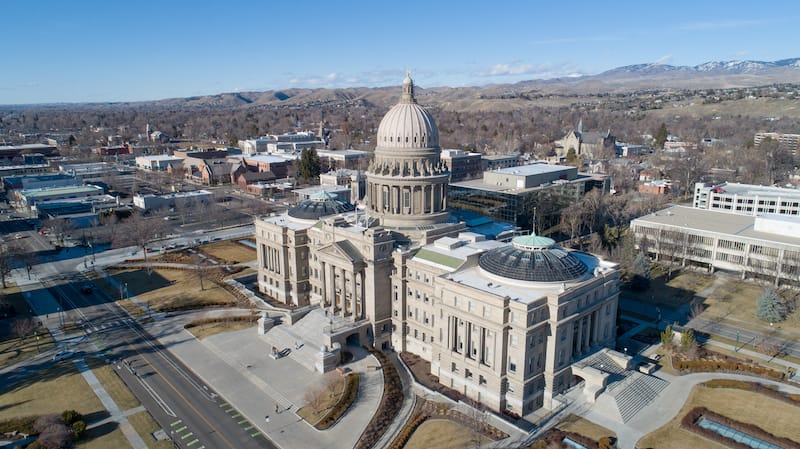 What are your favorite things to do in Boise in winter? Let us know your Boise winter tips below!
More Idaho Travel Guides
Pin this Winter in Boise Guide