I love traveling to places during winter. In fact, I much prefer it. I don't enjoy sweating and in Germany, where air conditioning is a luxury and not a commodity, I often find it hard to get cooled off when traveling during the summer months. And while I love having a terrace beer or coffee as much as the next guy or gal, I'll gladly have one inside to avoid traveling during warmer months.
Many people in Hamburg will tell you to 'come back during the summer months', and while I'm sure summer has a lot to offer, don't shun winter travel to the city. There are so many things to do in Hamburg, Germany during the winter months. Some are fairly obvious, but others take a bit of research to get planned.
I am completely convinced that Hamburg has a lot to offer tourists and travelers no matter what time of the year they travel to the city whether it be for just a day in Hamburg or much, much more. Here are eight alternative things to do in Hamburg, Germany during winter.
Take a Break in the Forest
I know you're asking yourself why I listed 'going to a forest' first, but trust me. I like the forest probably 99% more than the average person, but I especially love visiting and getting lost in the forests of Northern Europe during the winter. I find them creepy and haunting and particularly photogenic.
Hamburg has quite a few green spaces, parks, and city forests… which is something I was extremely surprised and pleased about when visiting. We happily walked through them when we found them and the fog was heavy which added to the mystery of the place. Another great thing about forests in Germany? There is a high probability that you will see dogs in them. Pretty much a win-win situation, if you ask me.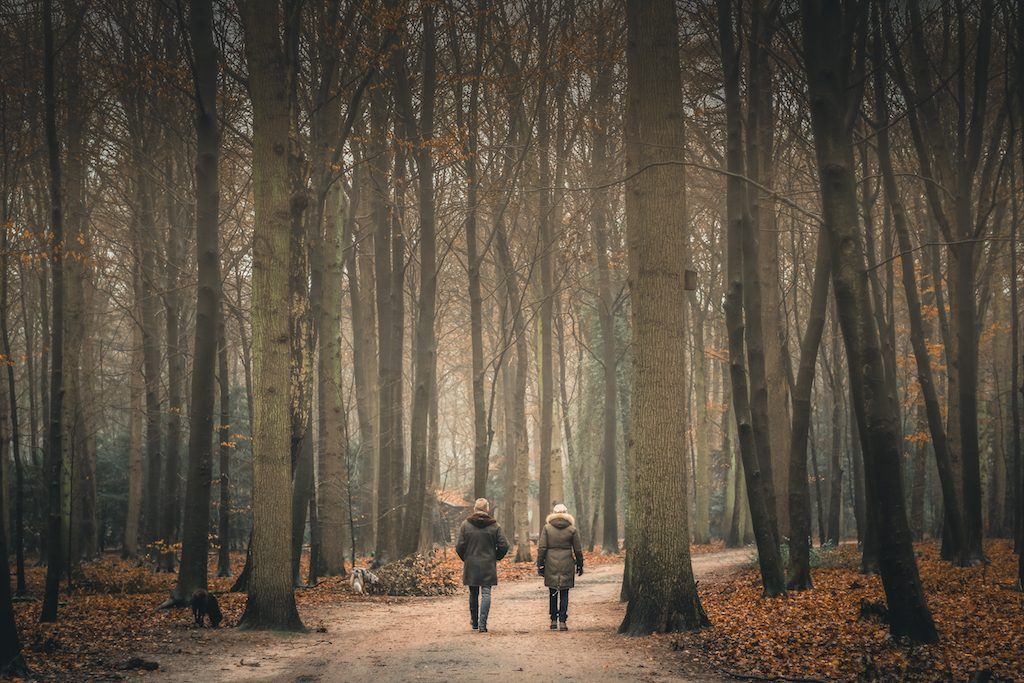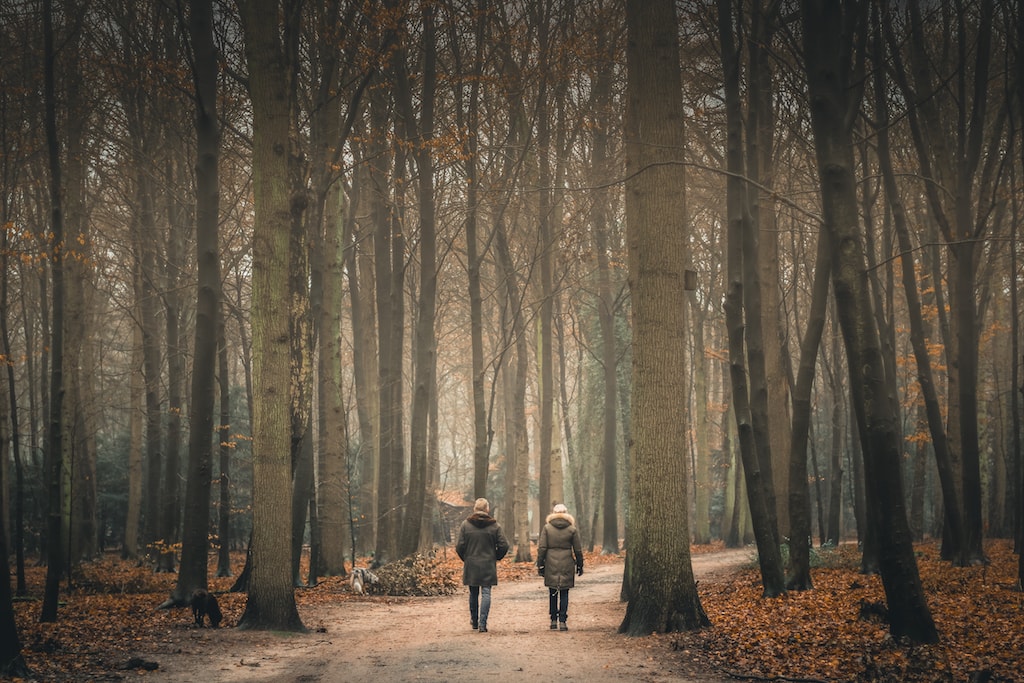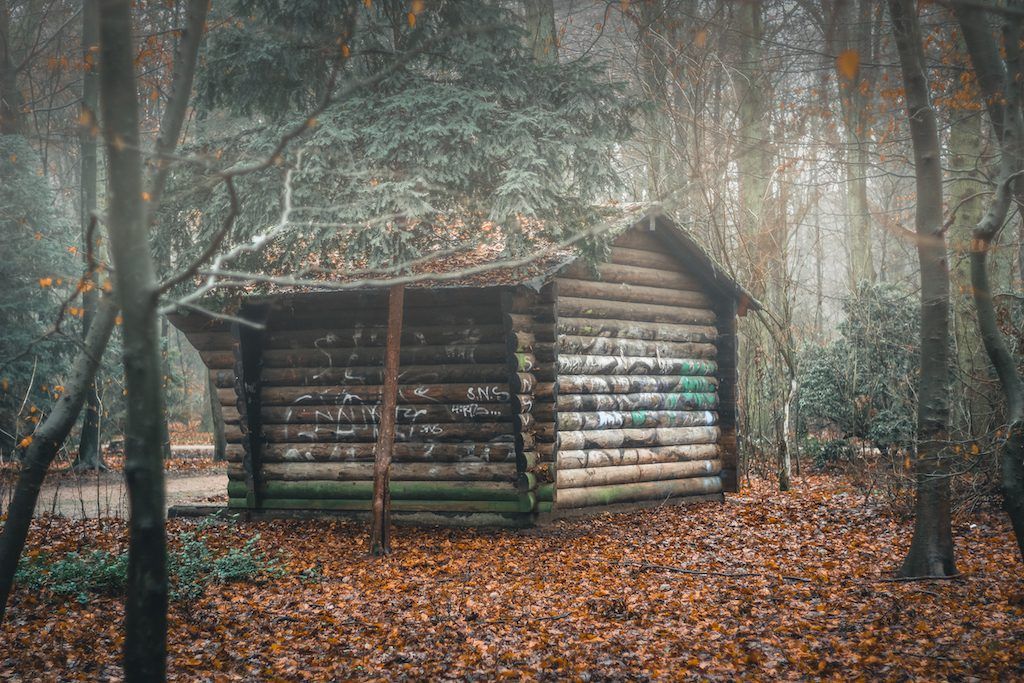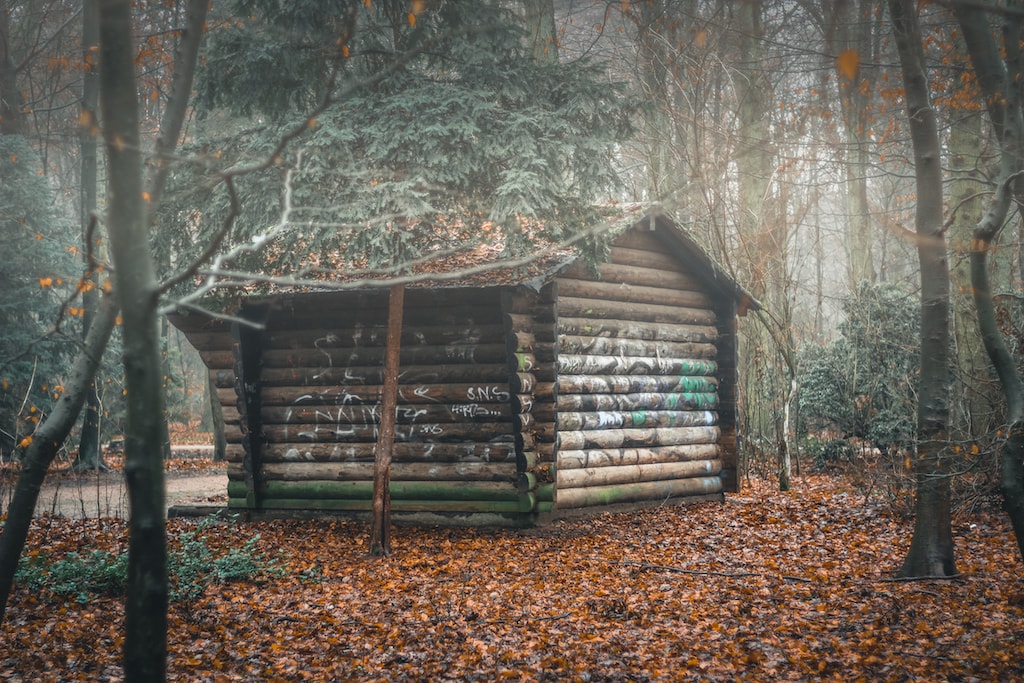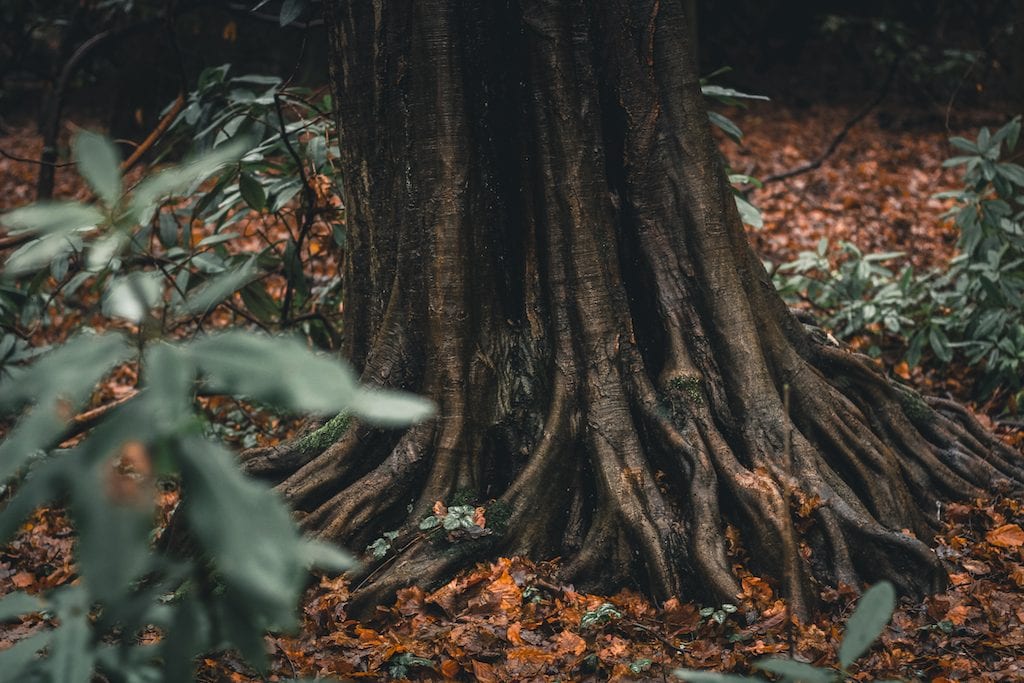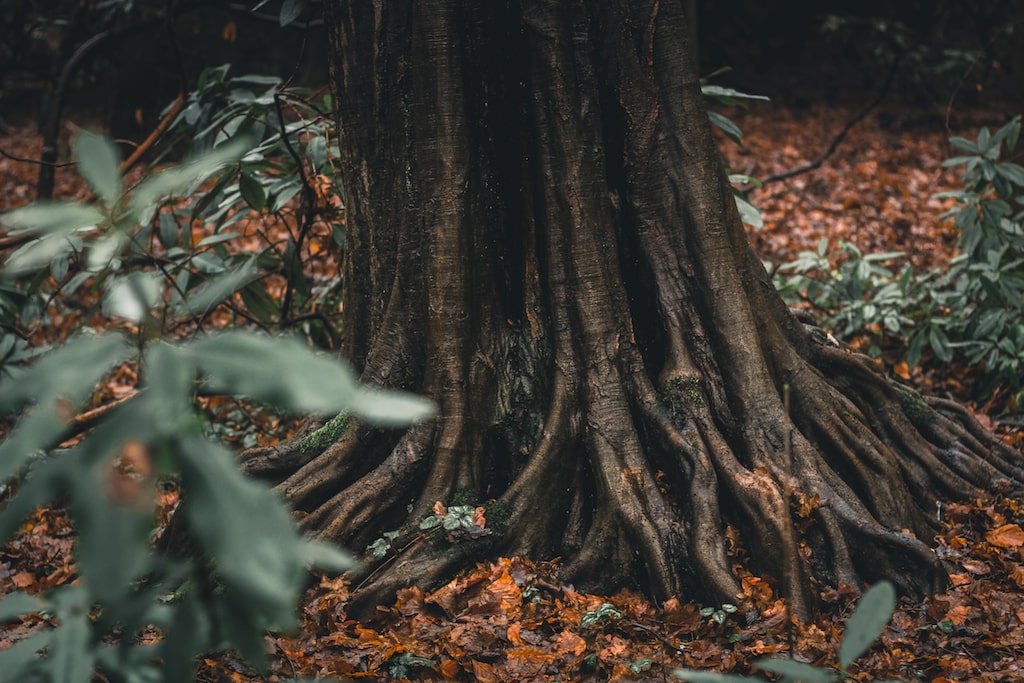 Hop On a Hamburg Cruise at Dusk
While this activity may be enjoyed better in summer due to the weather, I can highly recommend it as a winter activity, too. The reason? Fewer crowds and you get to do it at dusk (which is like 3pm in Hamburg during winter).
The cruise starts off going through the historical district of Hamburg and then takes you through the industrial and port part of the city where you will sail through shipbuilding docks, seeing historic German warships and massive container ships. The tour is in German, but there is an app you can download to hear everything in English. And in true German fashion, there is a bar on the boat. Some things in Germany never get old.
My partner took this cruise with Barkassen-Meyer. To find out more about them, check out their Website.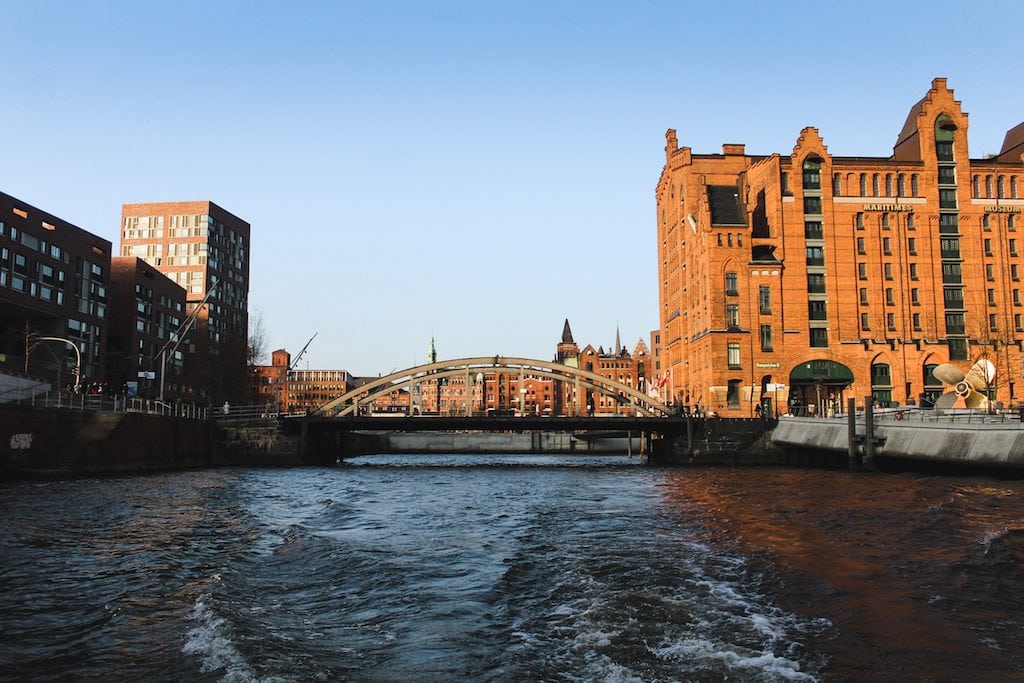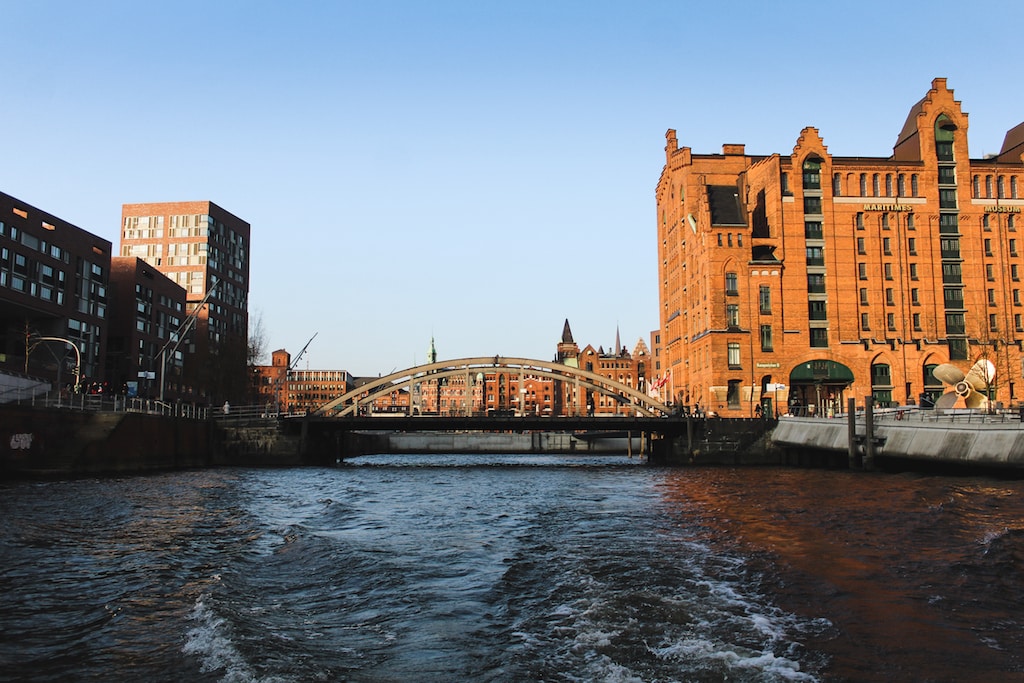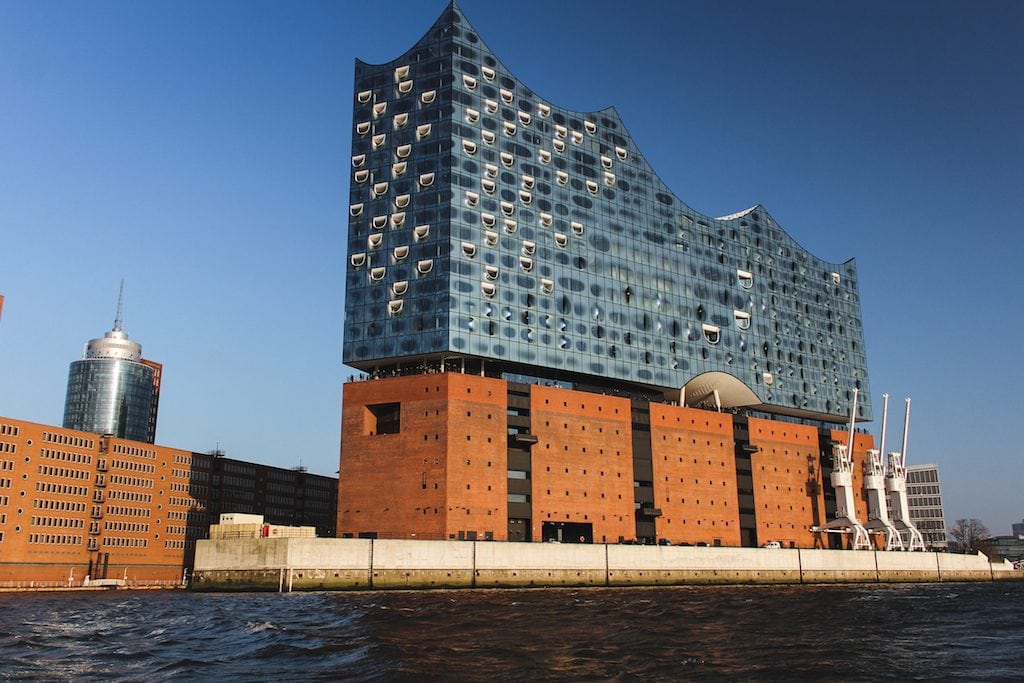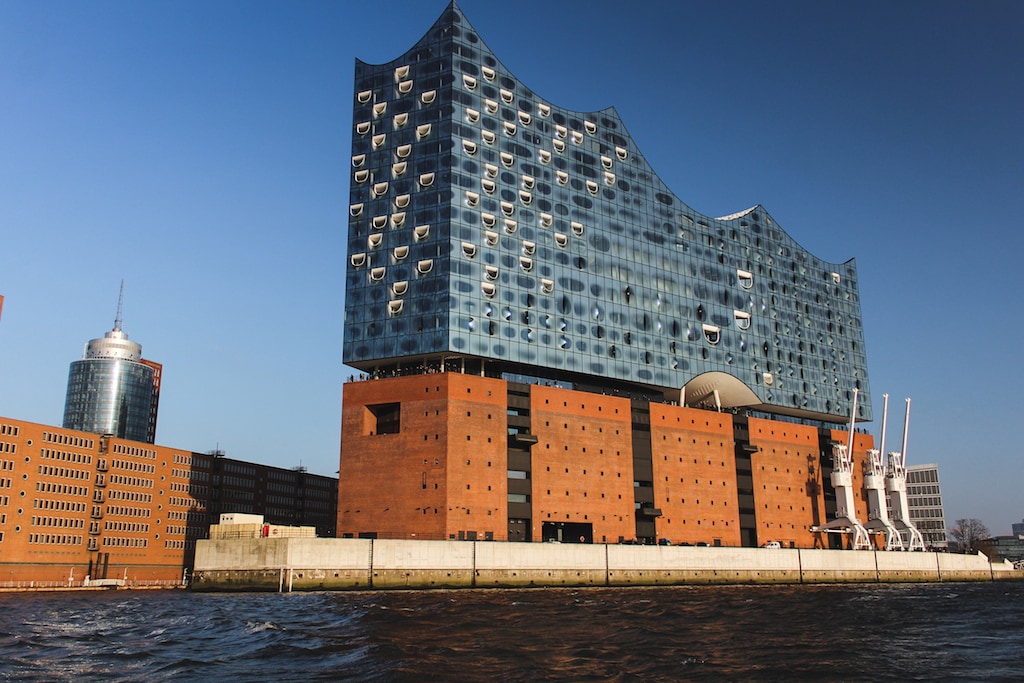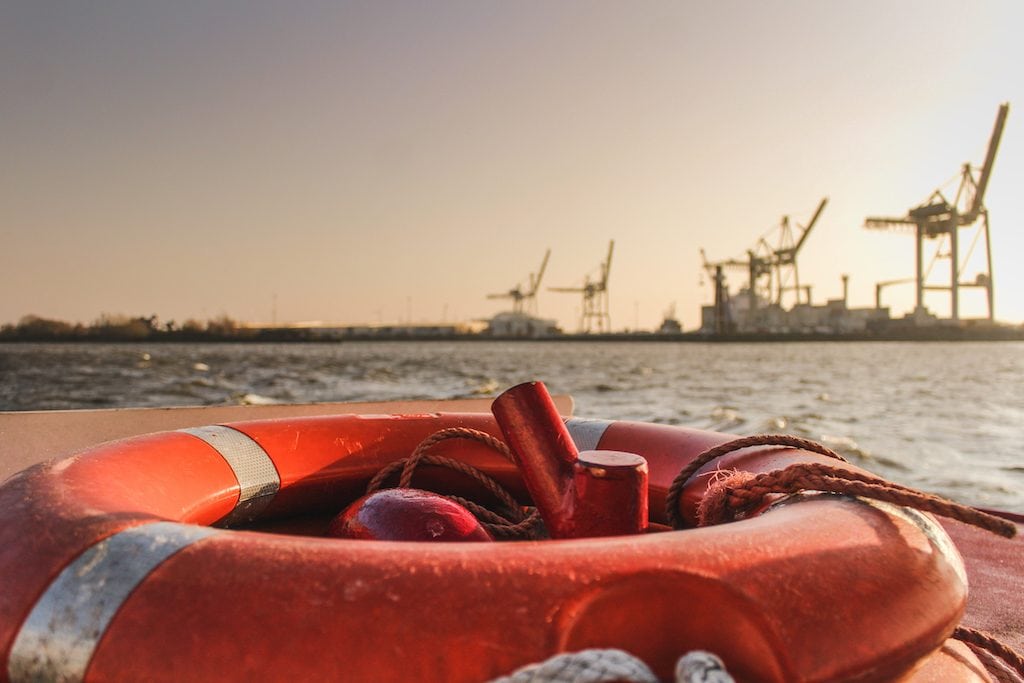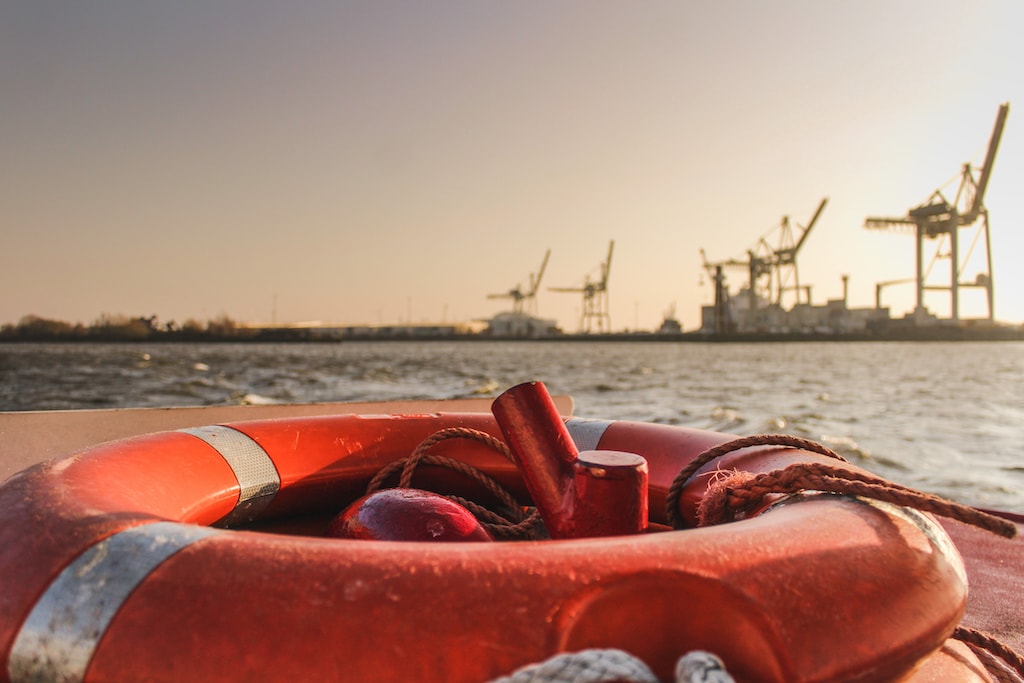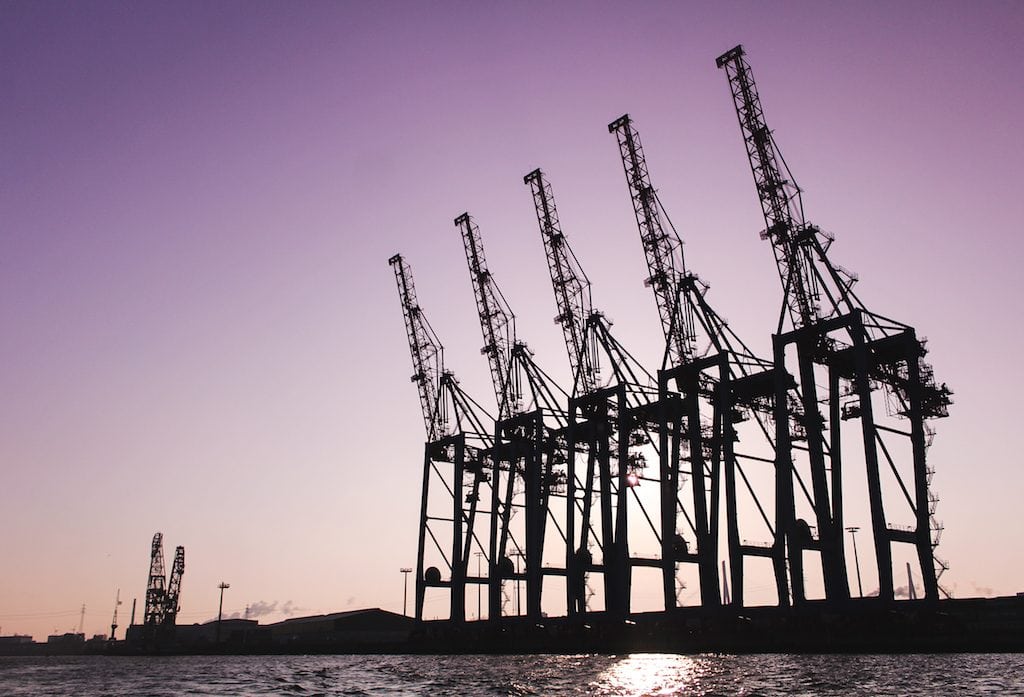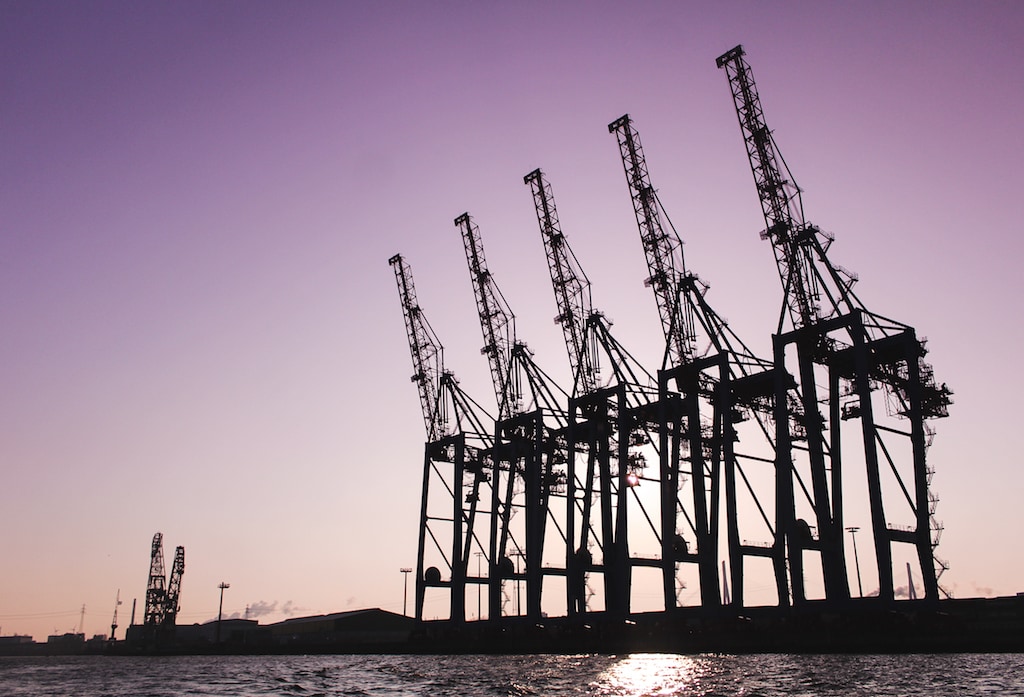 Enjoy Hamburg's Best Cafes and Coffee
The coffee and cafe scene in Hamburg is amongst Germany's best. It was easily one of the top things I was looking forward to in Hamburg and the winter time is the best time to explore it and explore it thoroughly as it gives you an excuse to take refuge in cafes all day. I tend to prefer specialty coffee, but the city caters to all types of coffee and tea lovers.
Click here to find out which cafes I recommend for awesome coffee in Hamburg.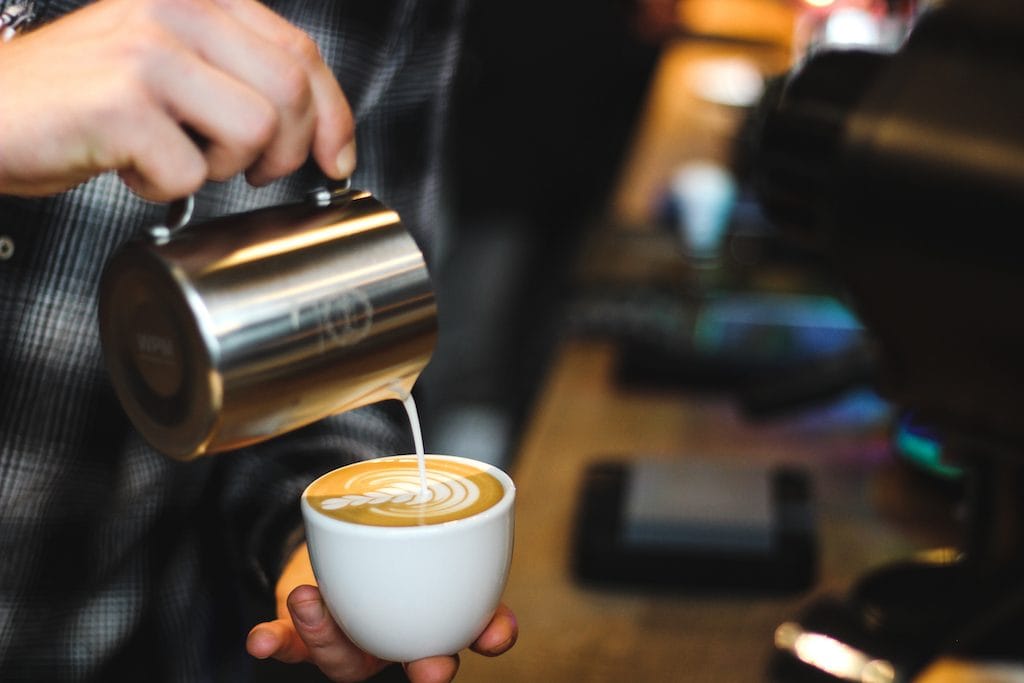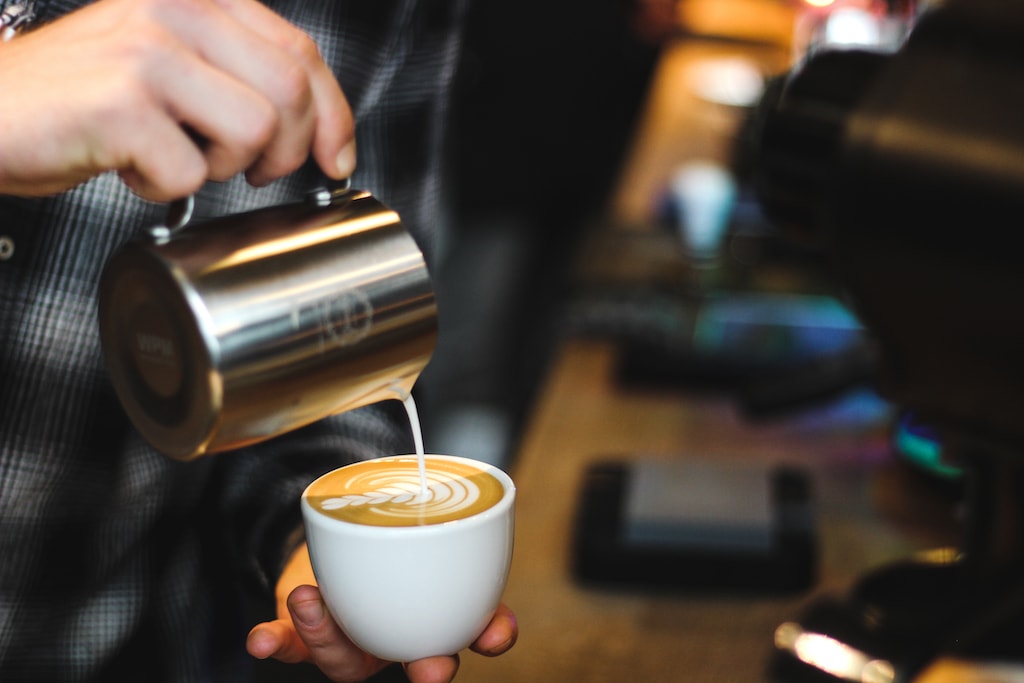 Visit the Hamburg Planetarium
We went out to visit the Planetarium when in Hamburg and unfortunately, our tickets got mixed up, so we didn't have a chance to actually do anything there. On the other hand, I am really happy we actually ventured out that way as we discovered some cool parks along the way. And… the Planetarium looks amazing inside. I am a nerd for all things space and astro- and it seems as though the Planetarium really would have been something I would have thoroughly enjoyed.
The Hamburg Planetarium is one of the oldest in the world and also one of the most visited ones. They have several shows and exhibits that will not only impress the kids but also the adults.
To find out more information, check out their Website.
Indulge in Hamburg's Craft Beer Scene
One thing I love in particular about Hamburg is that it is the epicenter of craft beer in Germany. Many would be quick to say that Berlin reigns king, but I beg to differ. I have always found Hamburg on the cusp of something bigger and the brewers in Hamburg more willing to experiment. Maybe it is the Nordic feel to the city? Or maybe the locals just have this ingenuity about that that inspires them to go big or go home. Whatever it is- I'm diggin' it. Click here to read about craft beer in Hamburg.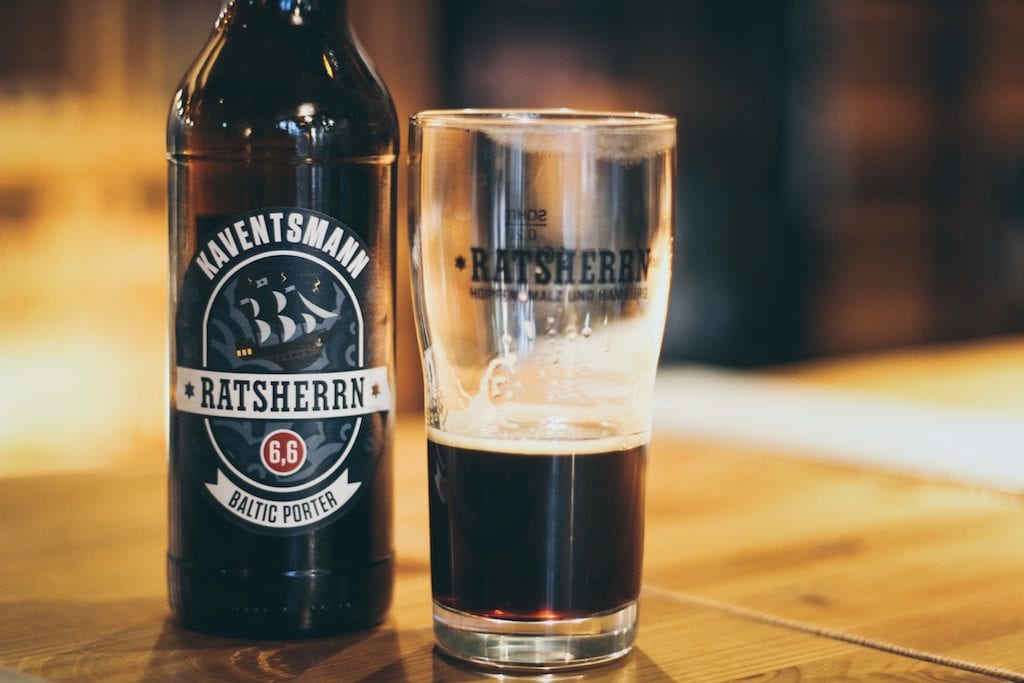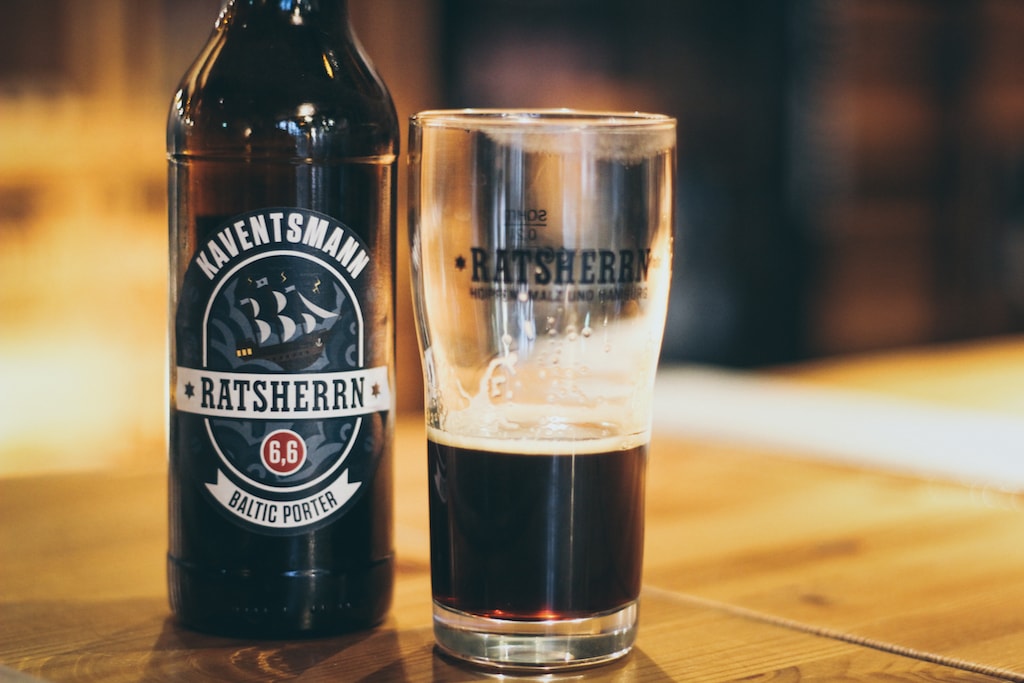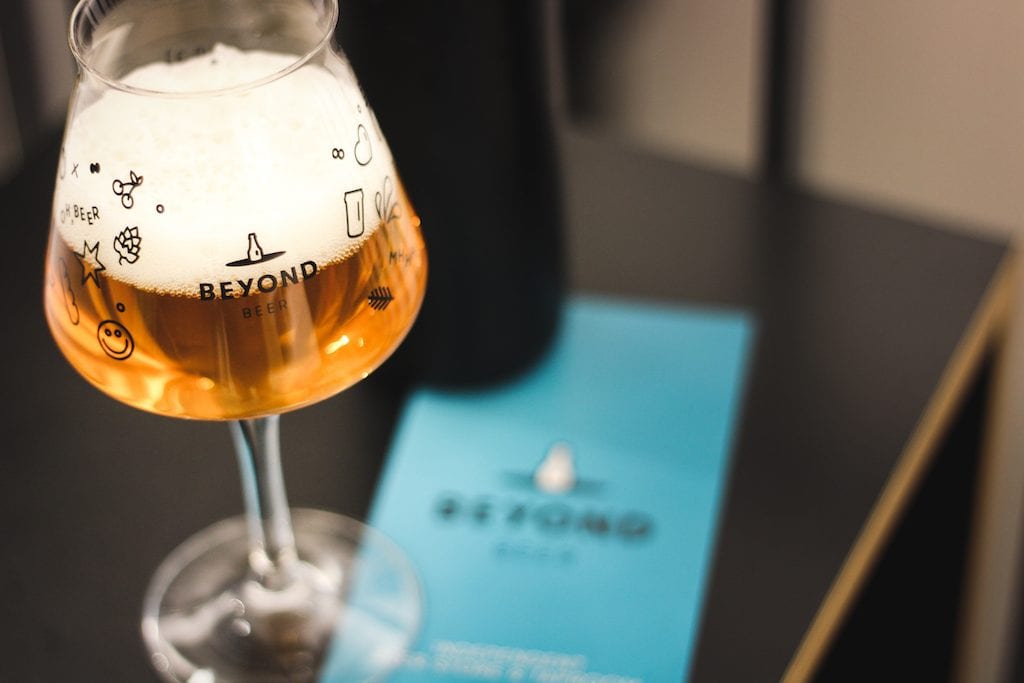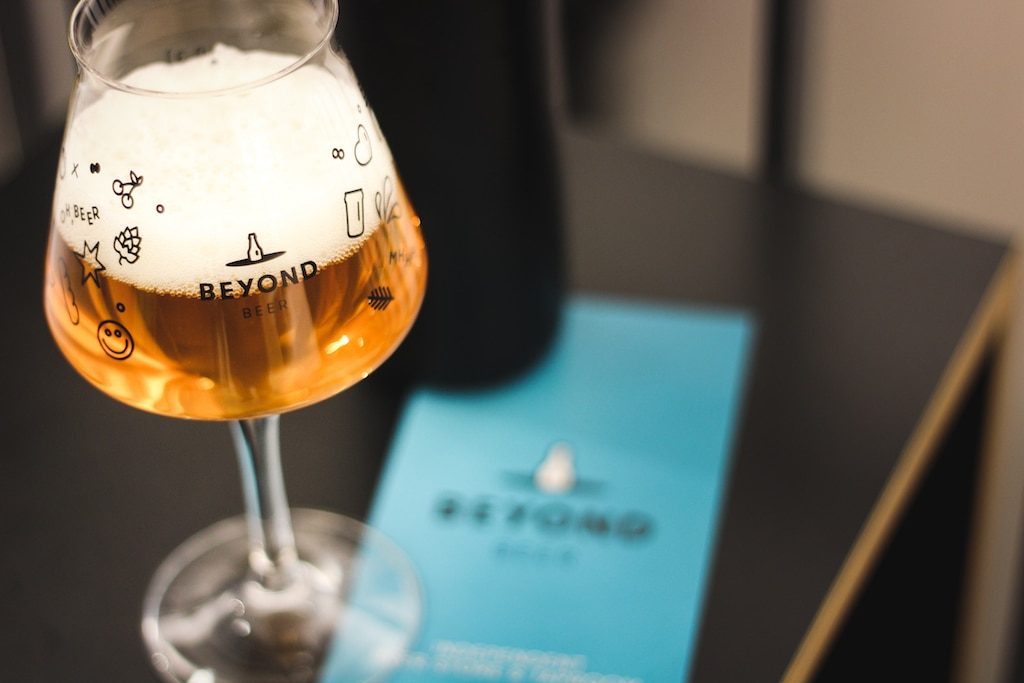 Check out Awesome Hamburg Street Art, Markets, and Everyday Life
Hamburg has a unique feel to the city compared to that of what you'll find in other parts of Germany. There are a few weekend markets in Frankfurt, but perhaps nothing as cool as the ones you will inevitably stumble upon in Hamburg. Street art rules the streets and the locals go about their everyday routine in such a cool and careless manner. Down where I live in Frankfurt, life is stiff and everyone looks slightly more stressed than our neighbors in the north. I must say I prefer the effortlessness of the north.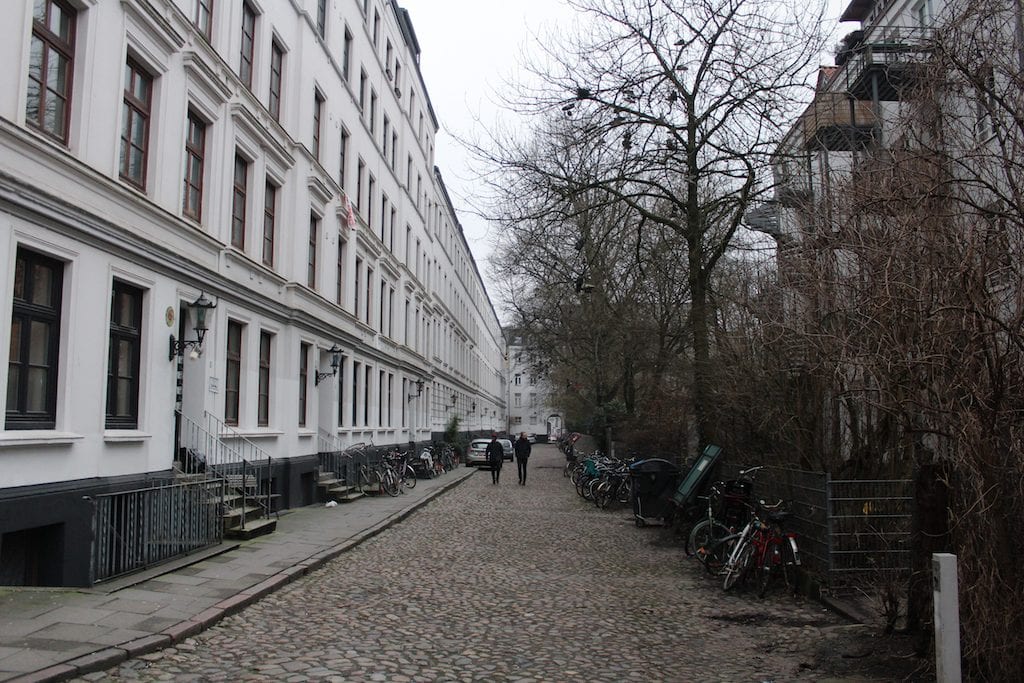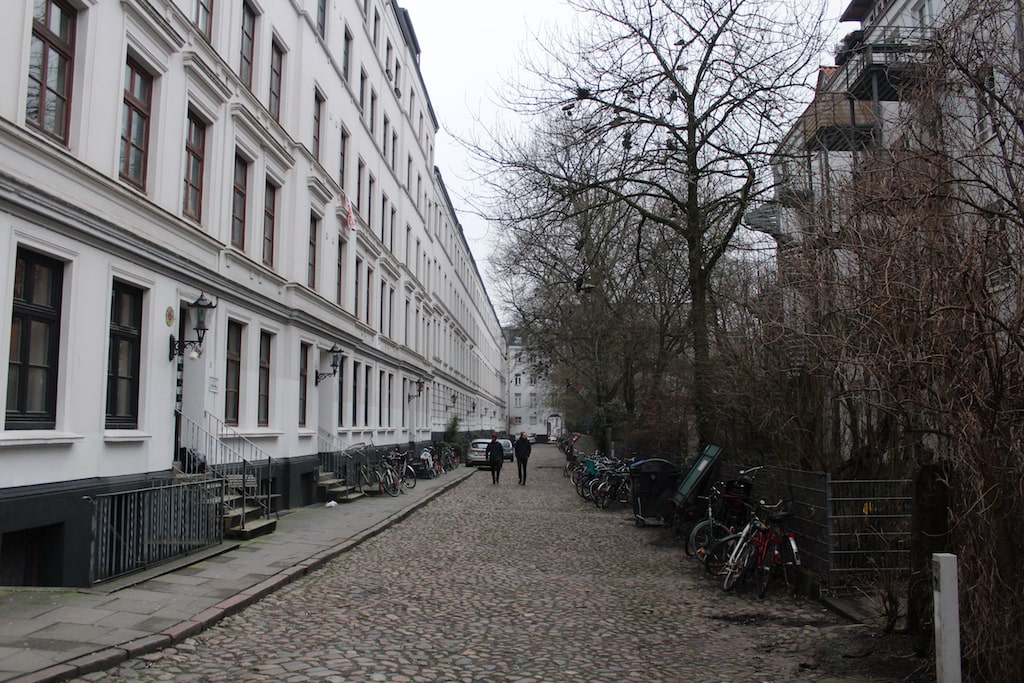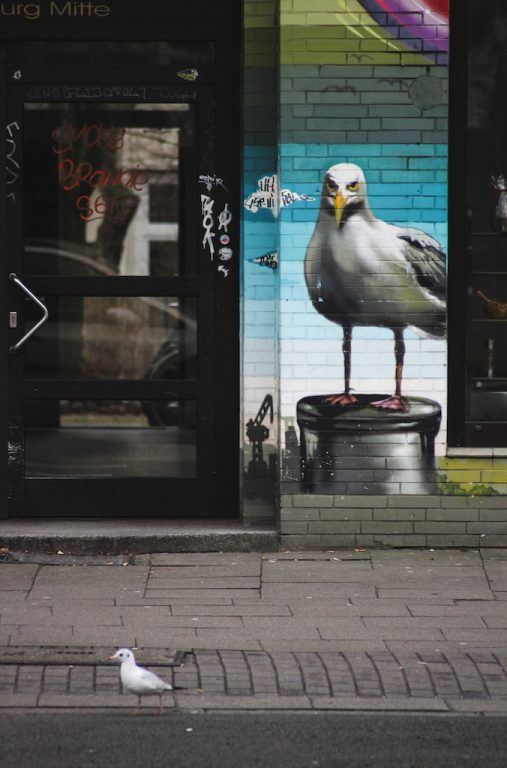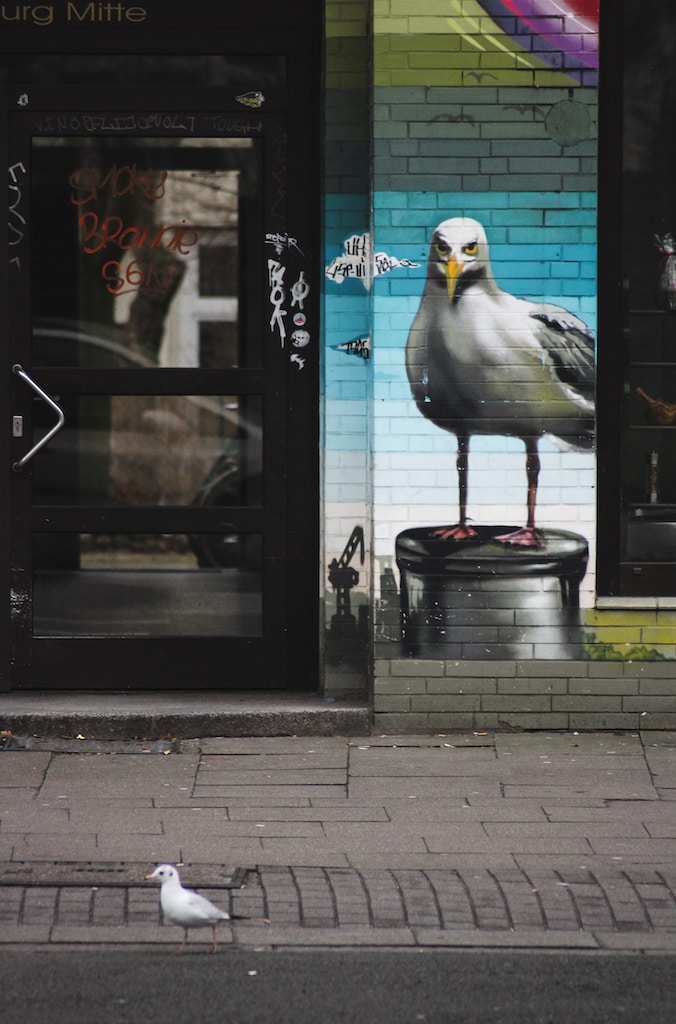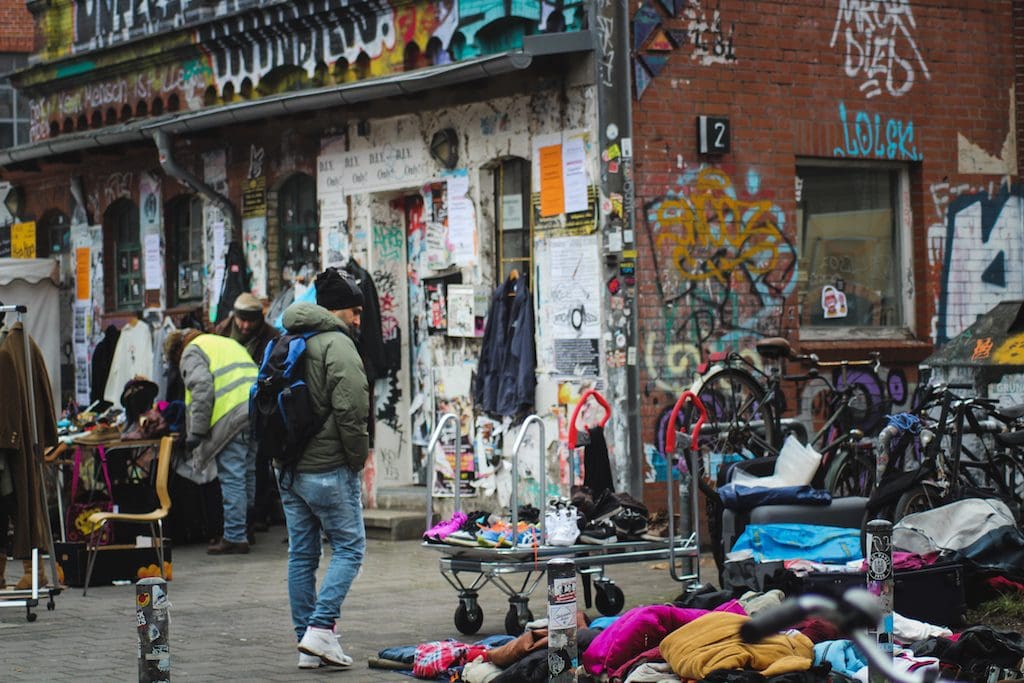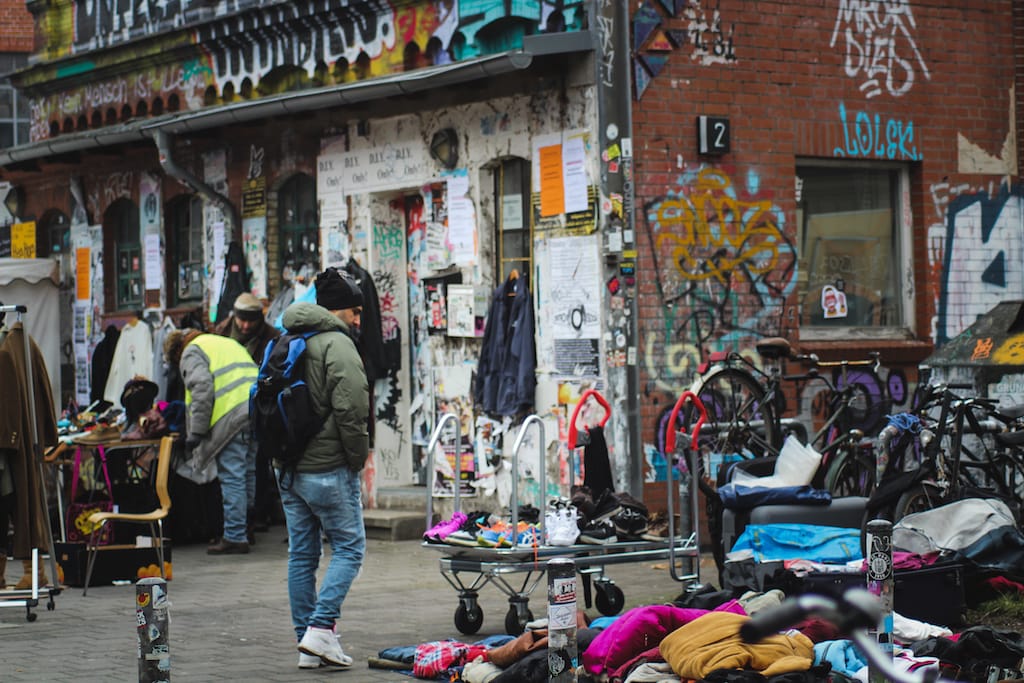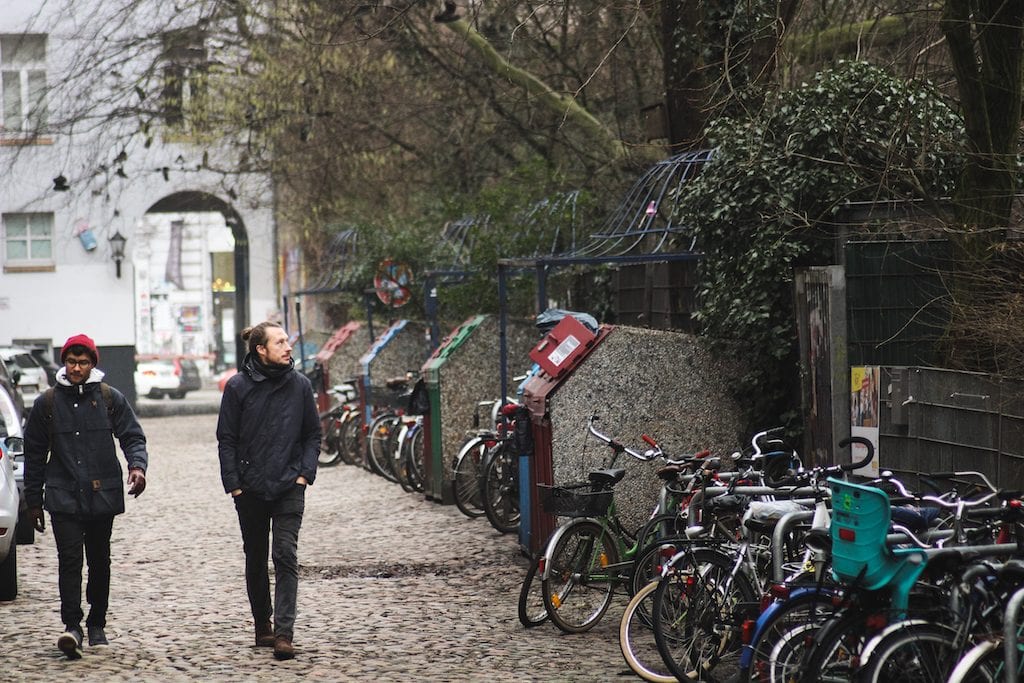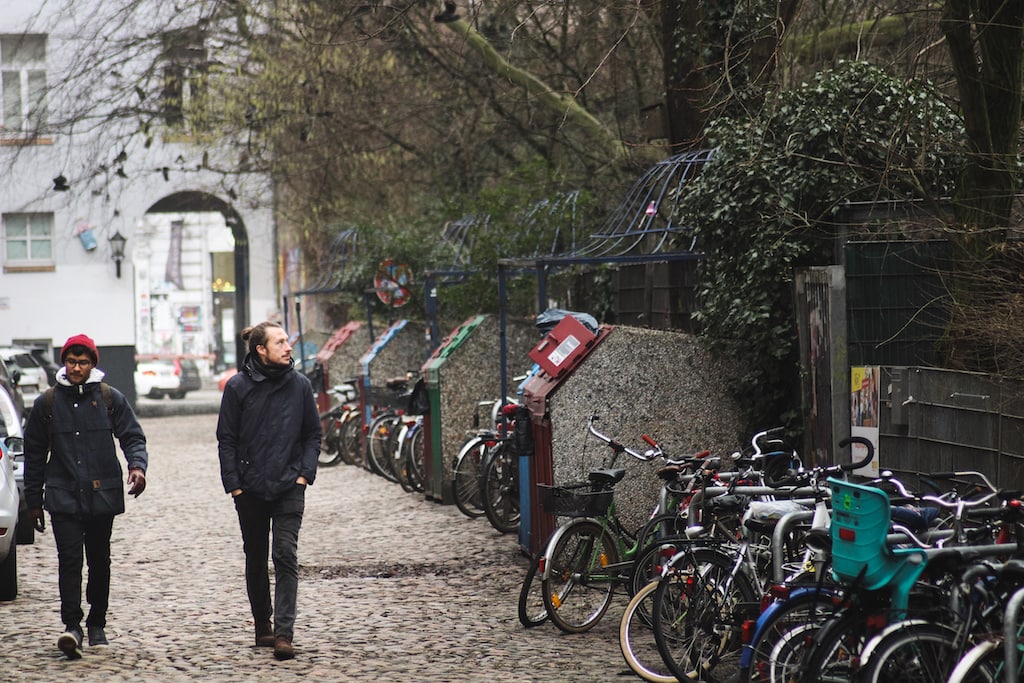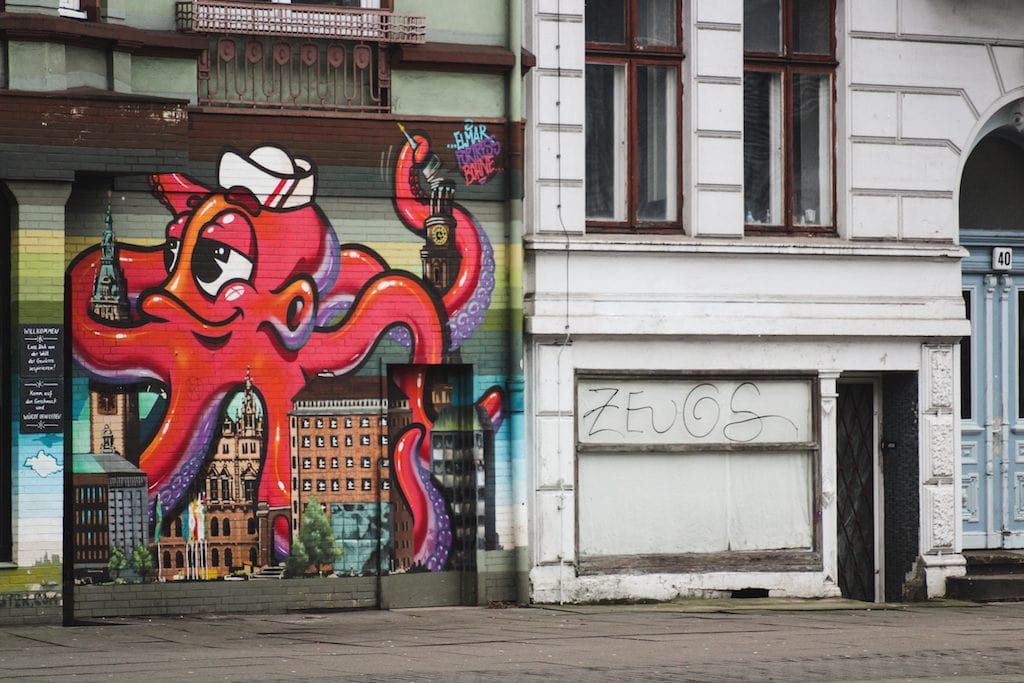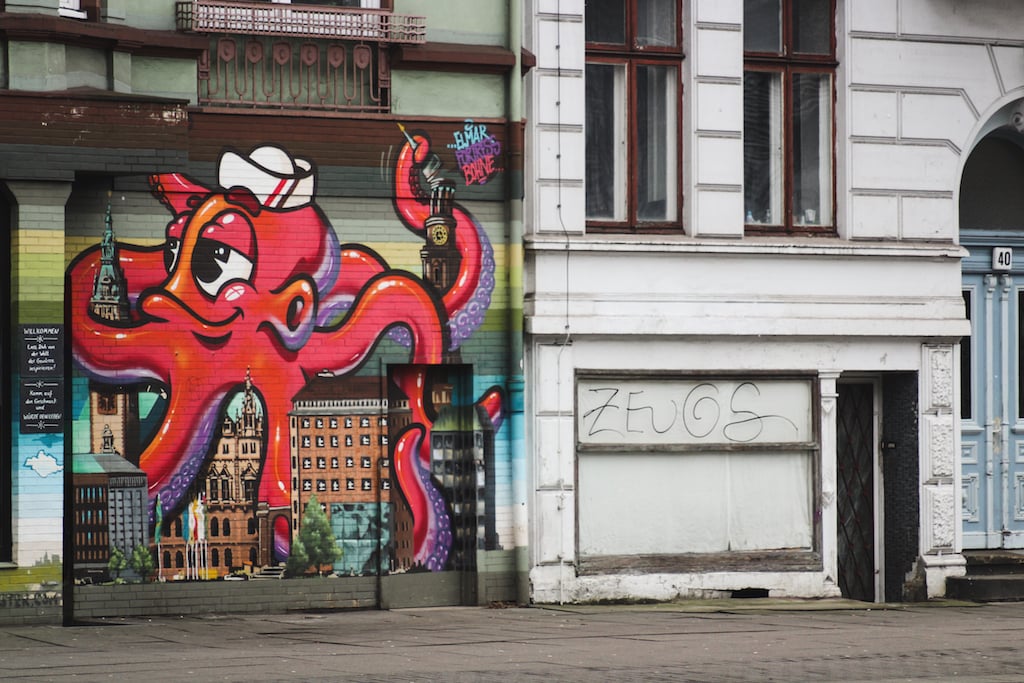 Trace Someone's Search for a Better Life at Emigration Museum BallinStadt
This museum is something I had always wanted to check out in Hamburg. Most of my ancestors came from Eastern Europe (others were native Americans) in search of a better life across the Atlantic in the United States. In fact, some of my ancestors came through the same halls that I walked when I went into this museum.
I have done a bit of research in the past regarding my ancestors and it was really fascinating and humbling to be standing in an area where so many people seeking new and better lives for themselves and their future generations.
The Emigration Museum BallinStadt doesn't take long to navigate through and doesn't just house stories and memorabilia from emigration from centuries ago, but also stuff from recent migrations. If you are interested in visiting, it is easily reached via public transportation from the city center. There is a restaurant/cafe on-site.
To find more information, check out their Website.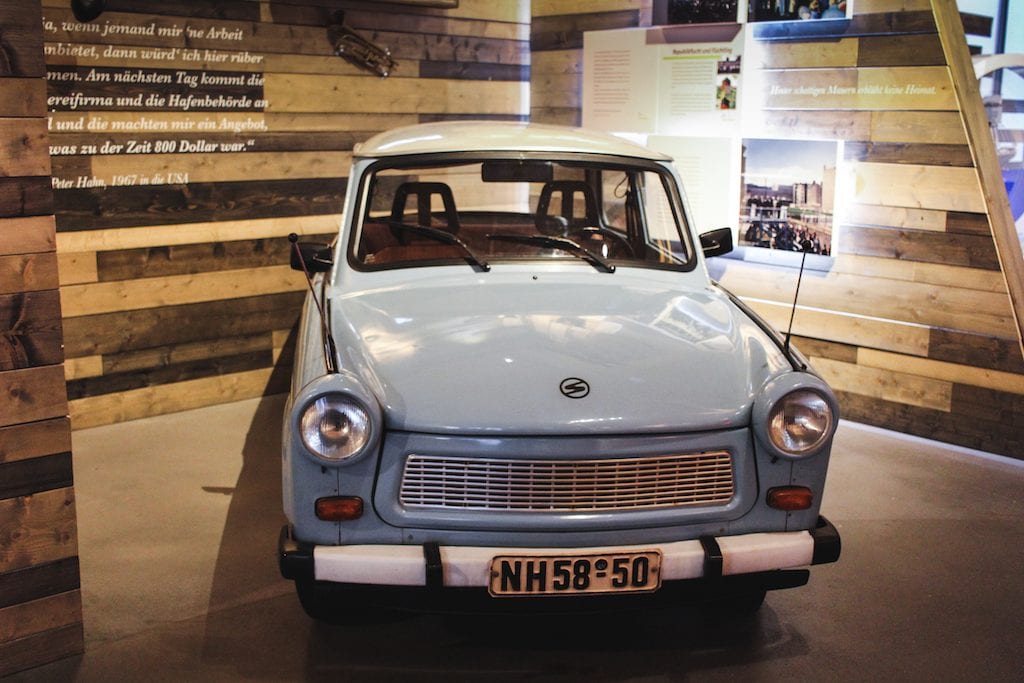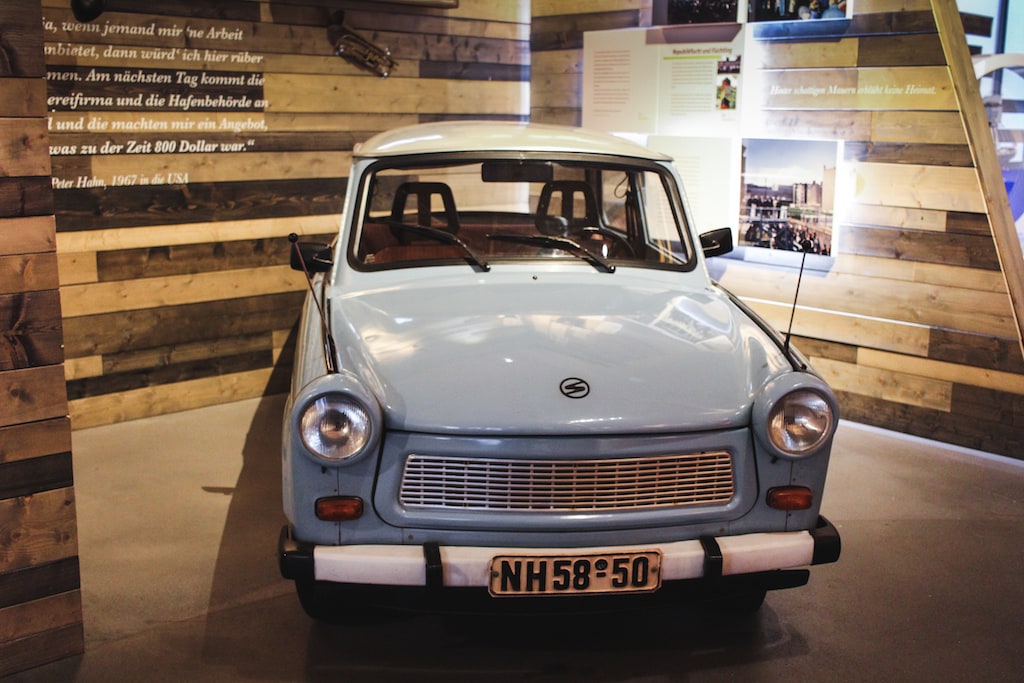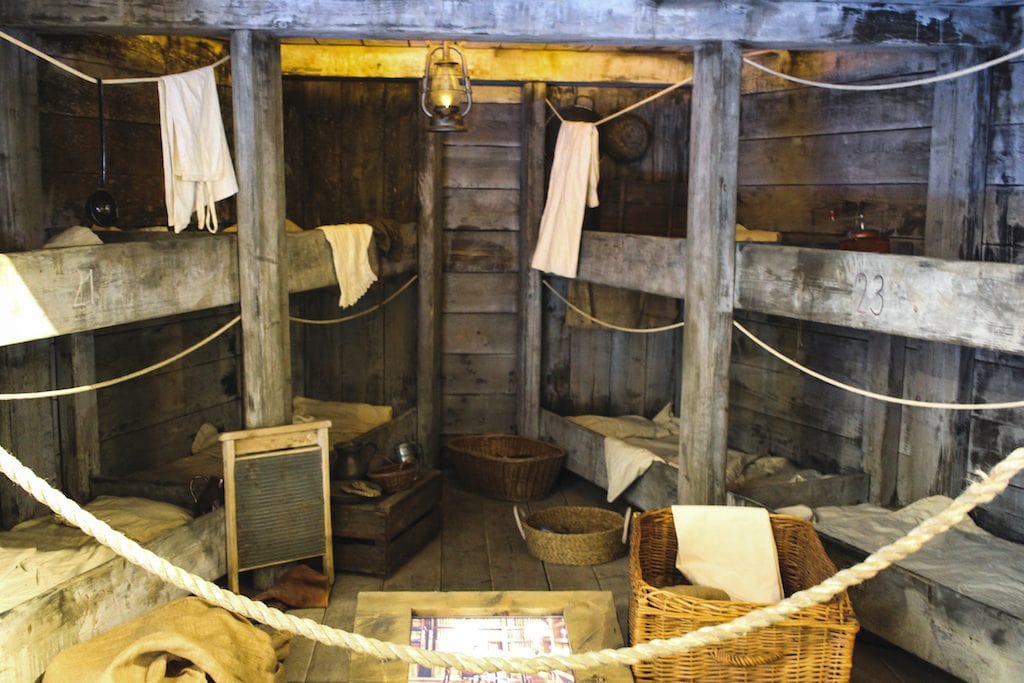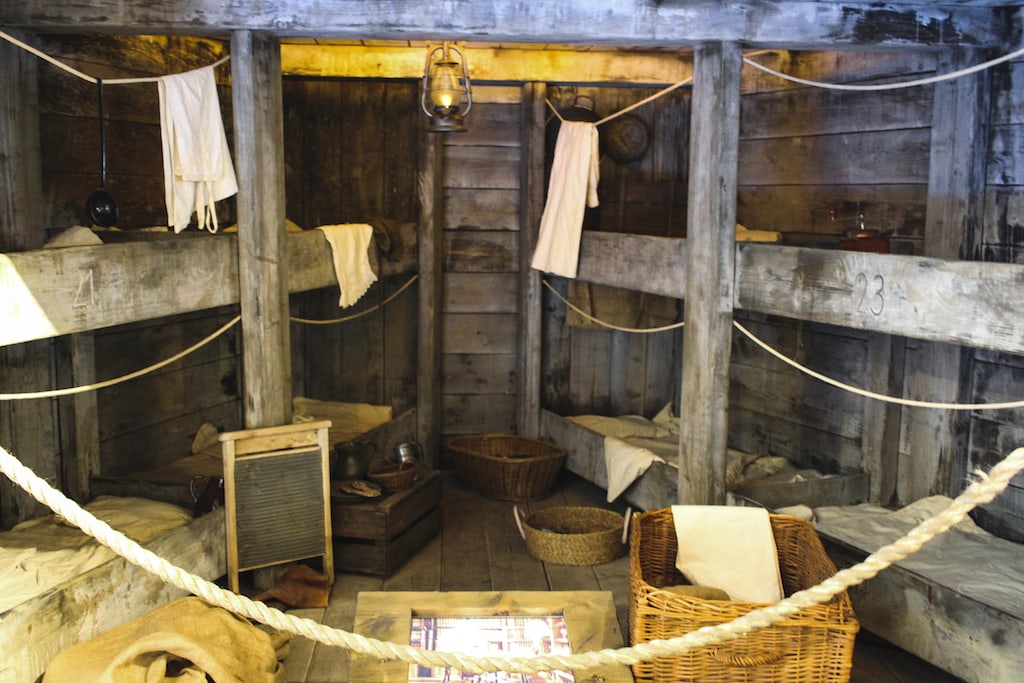 Go to Miniatur Wunderland
Off the path? Not particularly. Obscure? Yes. My partner went to the Minature Museum of Hamburg (Miniatur Wunderland) and found it very crowded, but a good time spent if you want a unique perspective on the city and other cities around the world. The museum is split into different countries and you have the opportunity to see scenes from the daytime and nighttime in the different areas.
There is also a full-scale control room where the museum ensures that the model trains and planes all run correctly and take off the way they are supposed to. In addition to that, there is also a miniature airport that was added recently which is where the planes land and take off. Unfortunately, due to the incessant Sunday crowds, he left the museum pretty quickly, but said he would have thoroughly enjoyed it had it been on a weekday and there were fewer children around (sorry, kids!)
To find out more information, check out their Website.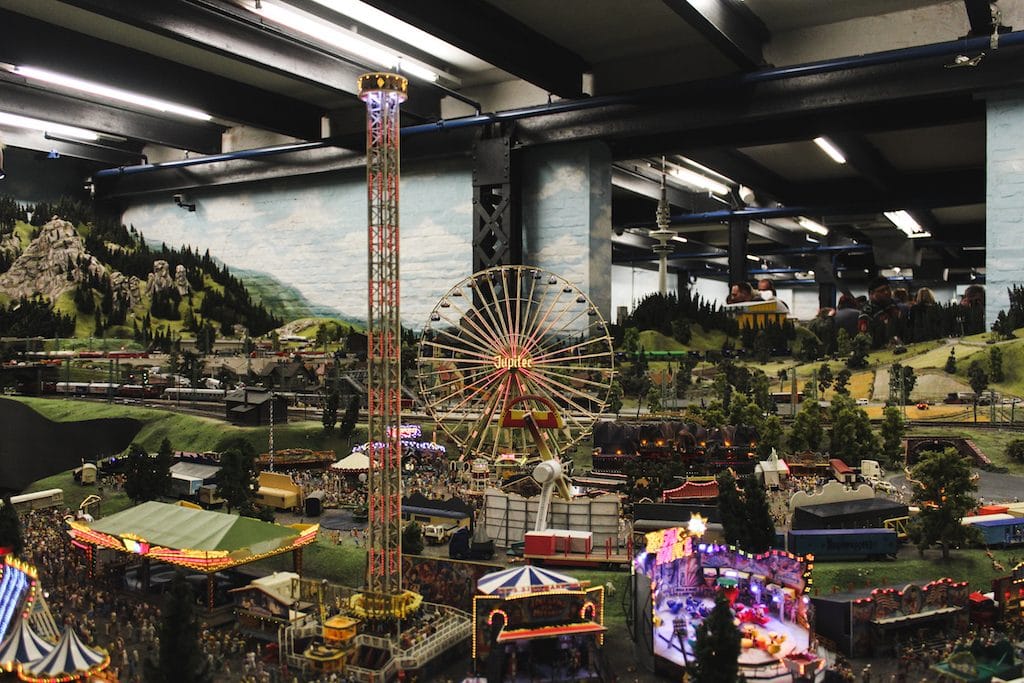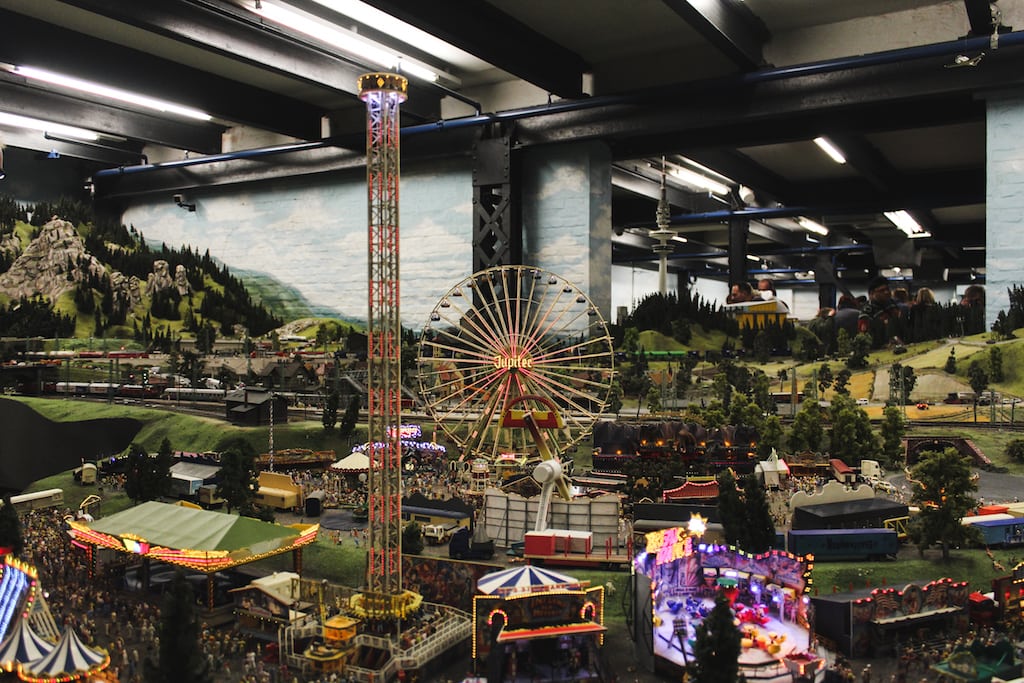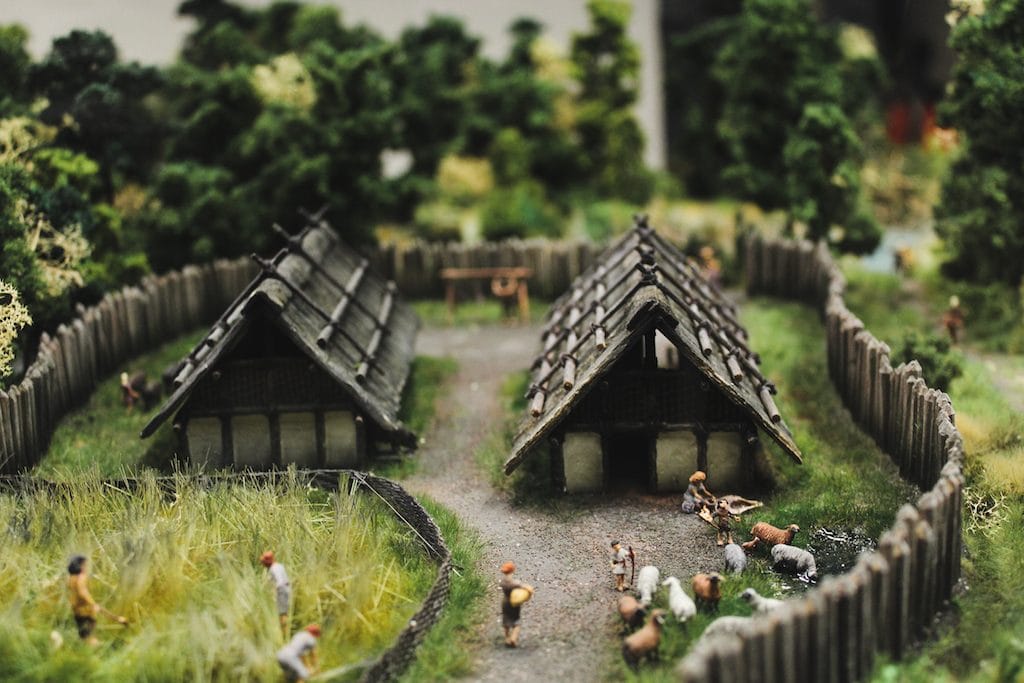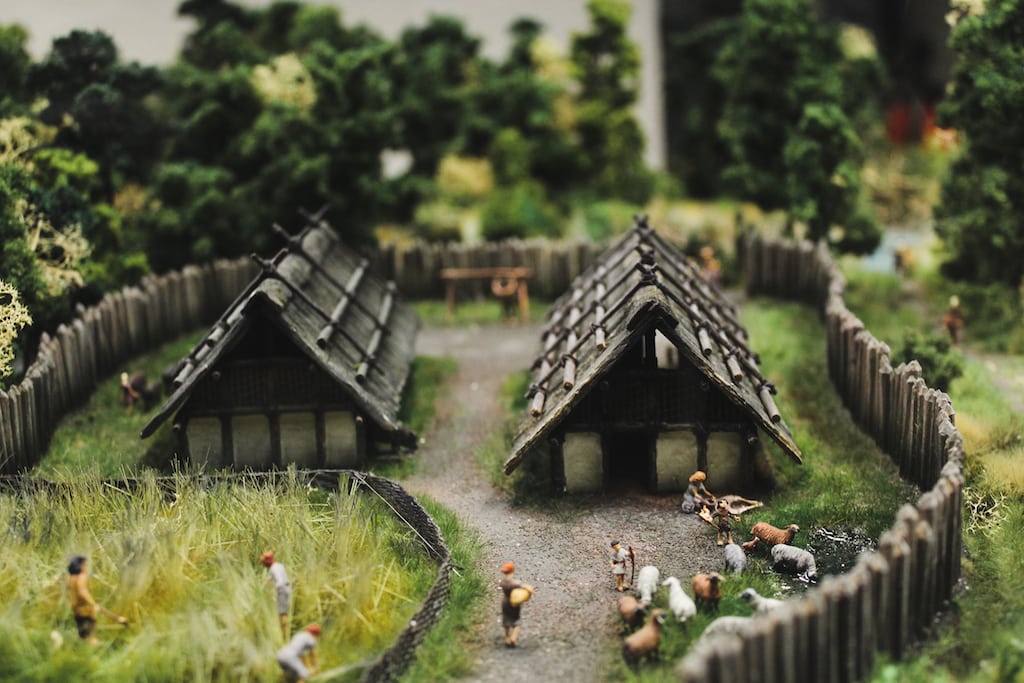 Where to Stay in Hamburg
I highly recommend staying at the Movenpick Hotel in Hamburg for your weekend getaway. While it may be a slight splurge for some budgets, the amenities and location more than makeup for it. The hotel is also super-centralized and near everything I mentioned above in this guide- or it is a quick tram or train ride away. For more information about my stay at the Movenpick Hotel in Hamburg, check out my post.
Is Hamburg on your list? What is your favorite thing about the city or what do you recommend travelers do when there?
*I was a guest of the Movenpick Hotel Hamburg in collaboration with Come to Hamburg while in Hamburg this January. All opinions are my own.
PIN IT FOR LATER!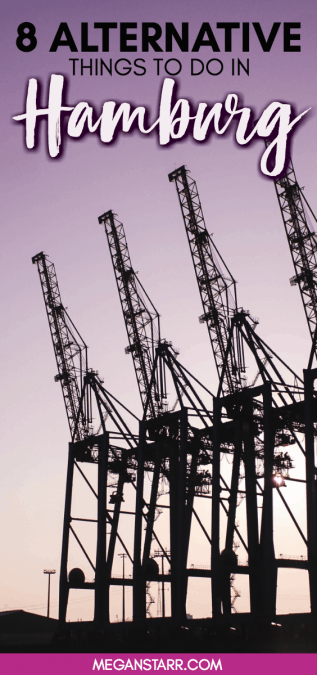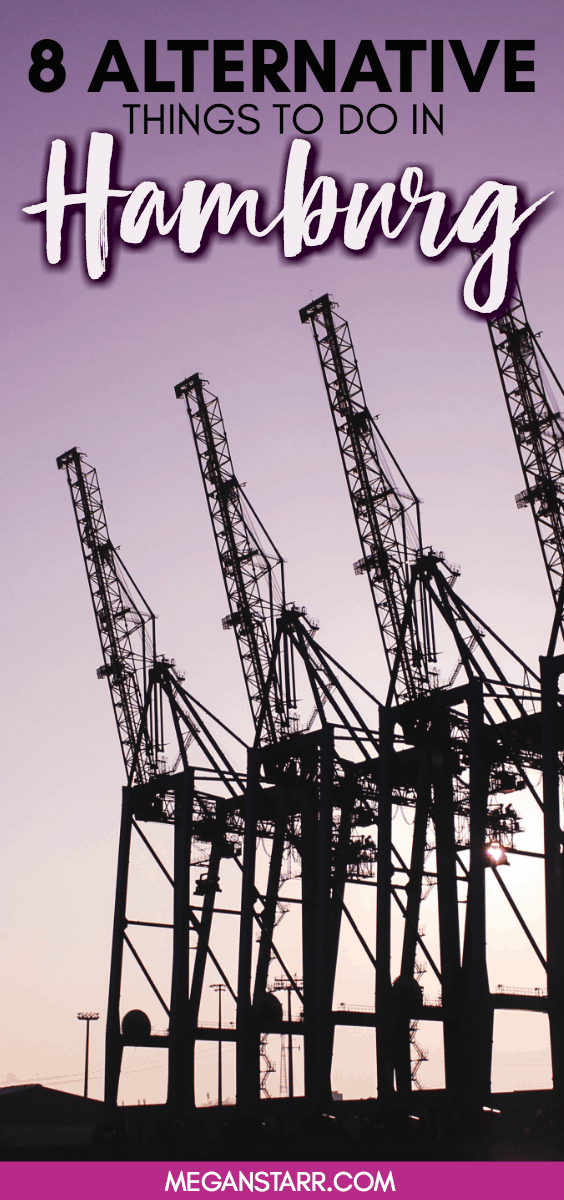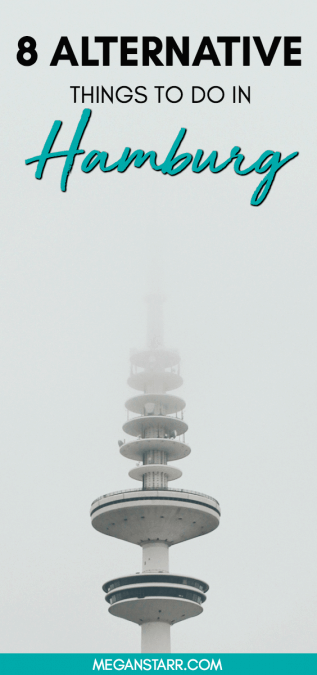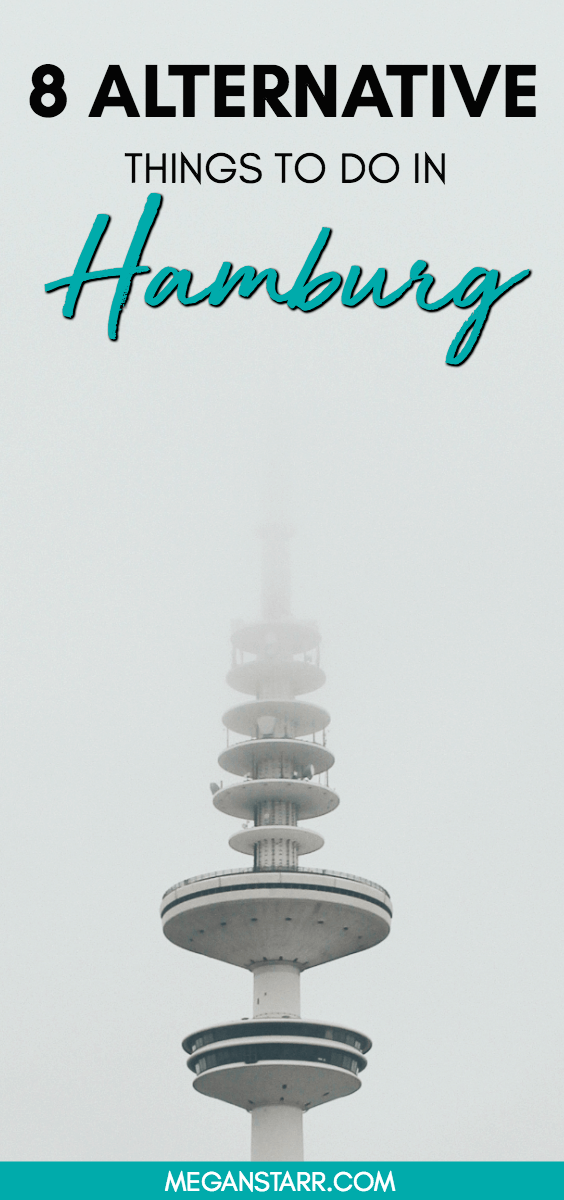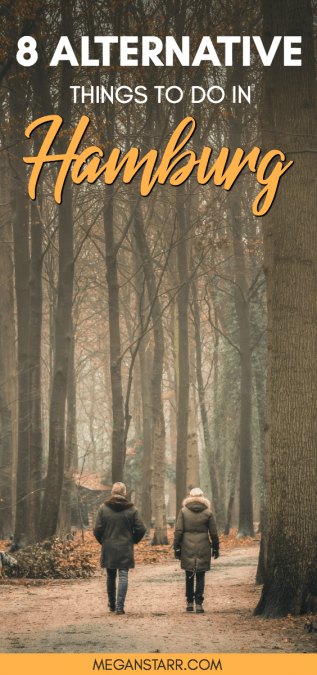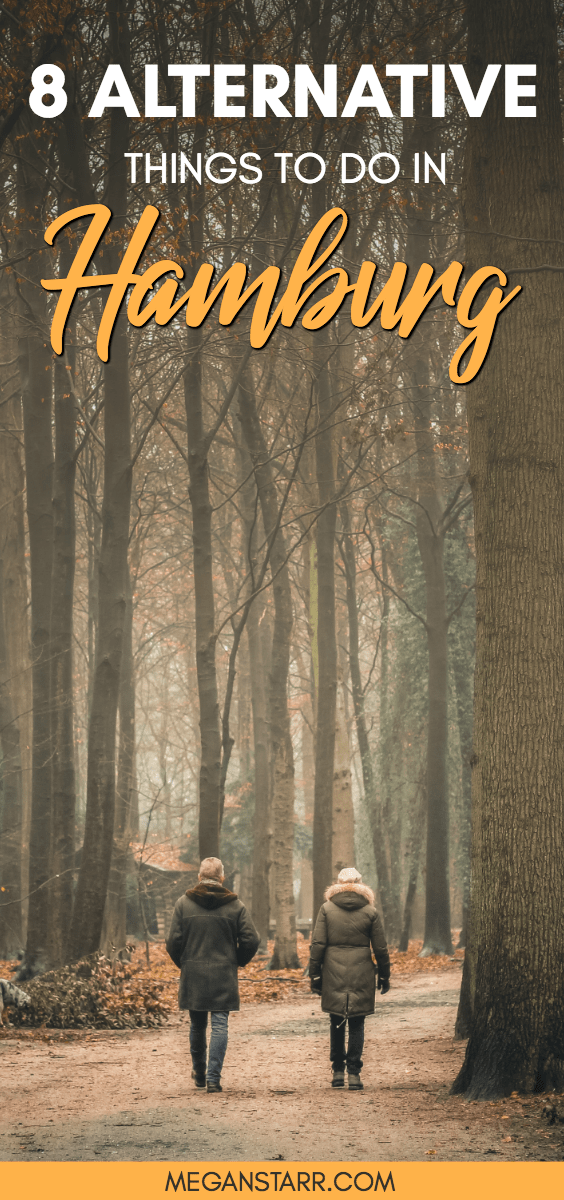 BE SURE TO FOLLOW ME ELSEWHERE AROUND THE WEB!