When I first moved to Germany in 2014, very few cities in the beer-savvy nation were fluent in the language of craft beer. A country renowned and praised for its Reinheitsgebot was also a country where little development took place in the craft beer world and many young and exuberant brewers were plagued by a law limiting what could actually be called beer.
Changes took place to the Reinheitsgebot in 2015 allowing more ingredients, but this still gives way to apprehension in brewing more so than in North America or Scandinavia. Certain German cities repelled this law more than others. Berlin, for example.
But I don't think it is Germany's greatest craft beer city. That title unapologetically belongs to Hamburg. Hamburg has continuously defied Purity Laws and marched to the beat of their own hop-happy drum.
This winter, I went up to Hamburg to explore its craft beer scene and meet with some of the local brewers who make this city such a benchmark in the German craft beer scene.
This is a guide on where to find craft beer in Hamburg, Germany. If you have any additional recommendations, drop them in the comments so I can check them out when I am back and get them added to this guide! Thanks!
I have sorted this list into the following categories: bottle shops, taprooms and breweries, restaurants, and pubs and bars. Please do note that some of these will cross into multiple categories but I placed them how I saw fit. I would also love to give a shoutout to German beer bloggers Marco and Alex at Hopfenjünger for their help in pointing me in the right direction for a fun and frothy Hamburg weekend.
Bottle Shops
Hamburg definitely has a few bottle shops to keep the craft beer enthusiast on the prowl for new shipments, whether it be German beer or international brews. The following two are my favorites for craft beer in Hamburg:
Craft Beer Store (Ratsherrn)
I love it when a brewery thinks about the bigger picture of things and attempts to create a demand in an otherwise lagging industry. Craft beer in Germany, while growing, is still lagging a bit behind other regions of the world. This craft beer shop was opened by Ratsherrn Brewery as a way to create more of a demand for craft beer in general.
The store has over 400 types of beers from Germany and all over the world and has a plethora of styles available for purchase. There are also taps and a growler filling station inside. Craft Beer Store also has an online store and will ship to anywhere within Germany (and for free if you purchase at least 50.00€ worth of products).
Every Friday night at 1830, the Craft Beer Store invites patrons inside to taste new arrivals and meet some of the brewers behind the beers. This is definitely a place to get to connect with other people passionate about good beer in Hamburg.
Beers purchased or consumed at Craft Beer Store: Apricot Uprising by Ratsherrn (Berliner Weisse collab with Russian brewery Zagovor), Hopfenanarchie by Brauhaus Thombansen (IPA), Moby Wit by Ratsherrn (Belgian White Ale), Ahab's Revenge by Ratsherrn (Witbier), Serrano Pepper Ale by Saugatuck Brewing Company (Chili Beer), Bird of Prey IPA by Het Uiltje (IPA), and Dark Lantern by Ratsherrn (Pumpkin beer hitting my sweet spot at 6.5% ABV).
You can find the Craft Beer Store by Ratsherrn at Lagerstraße 30a in the Schanzenhöfen area of Hamburg. To find out more information, including their opening hours, check out their Website.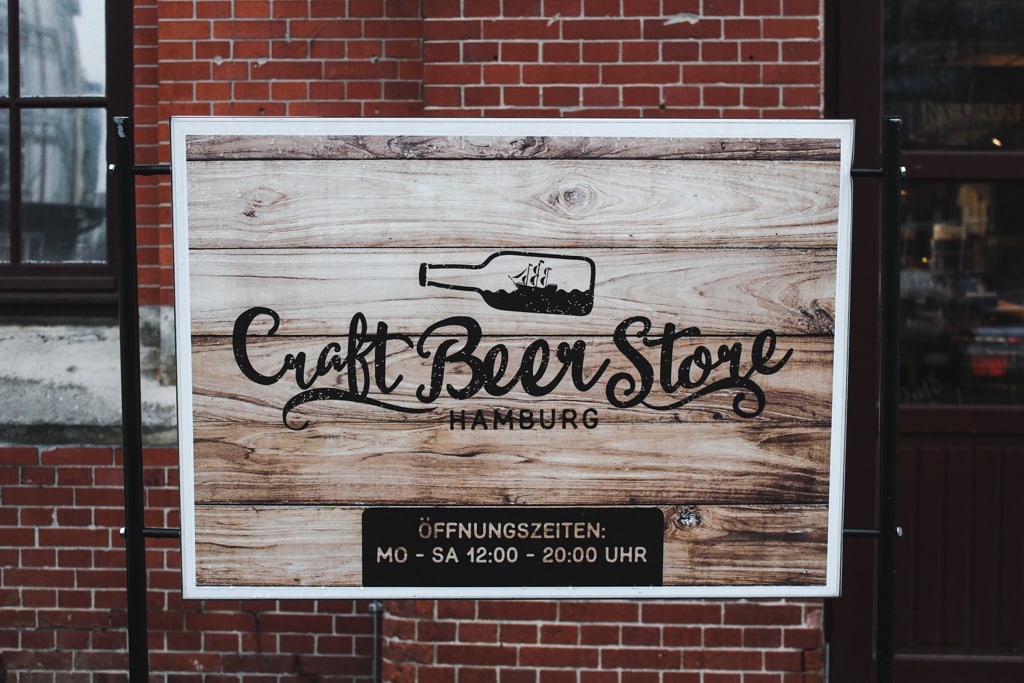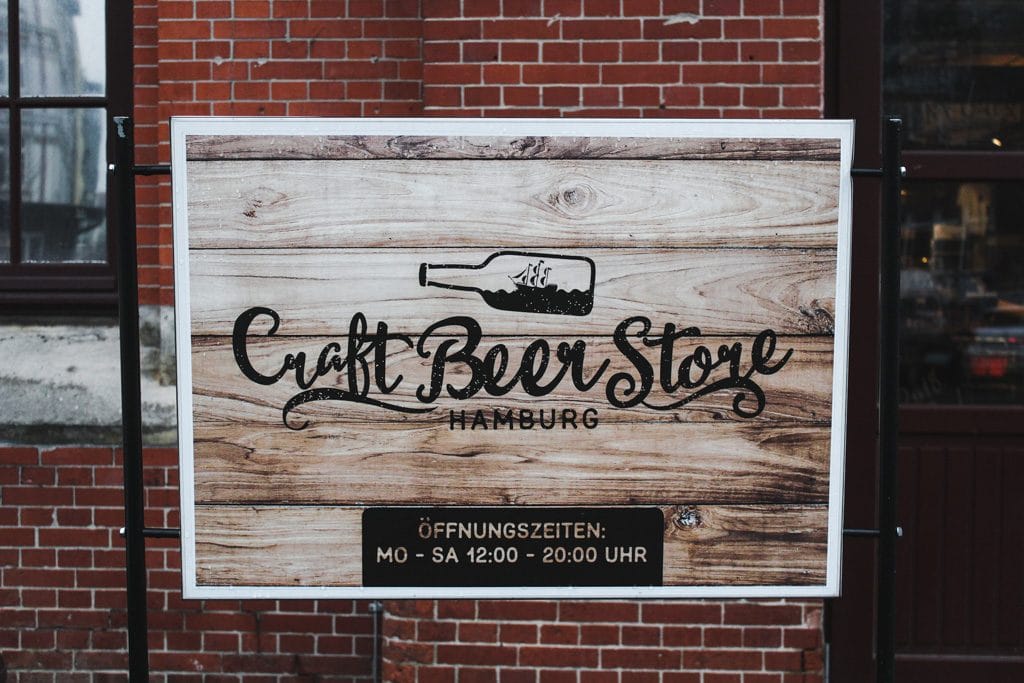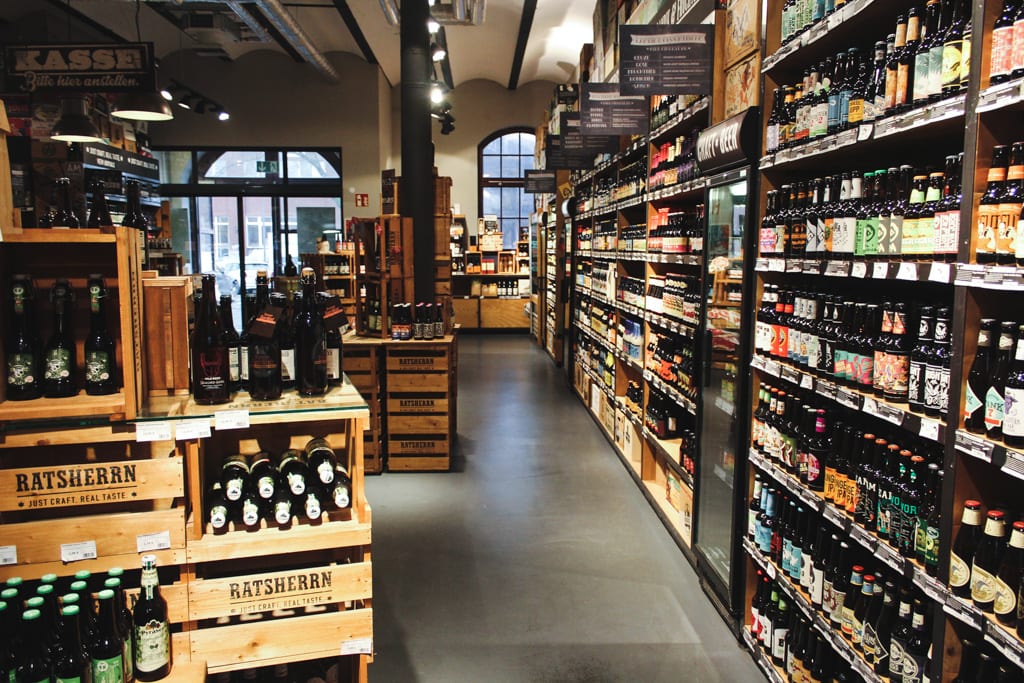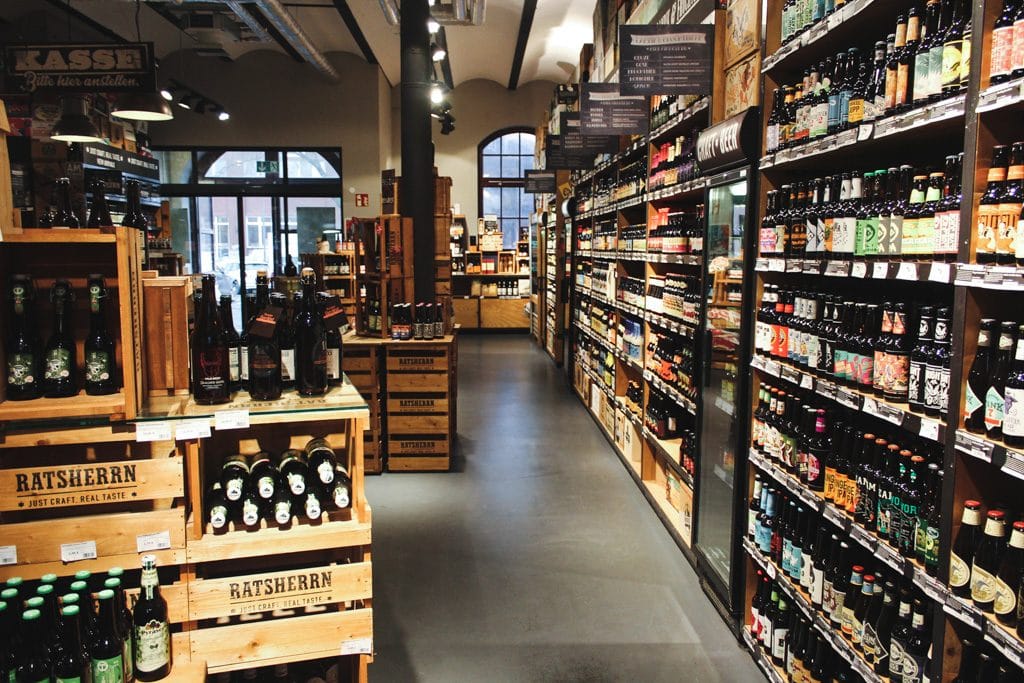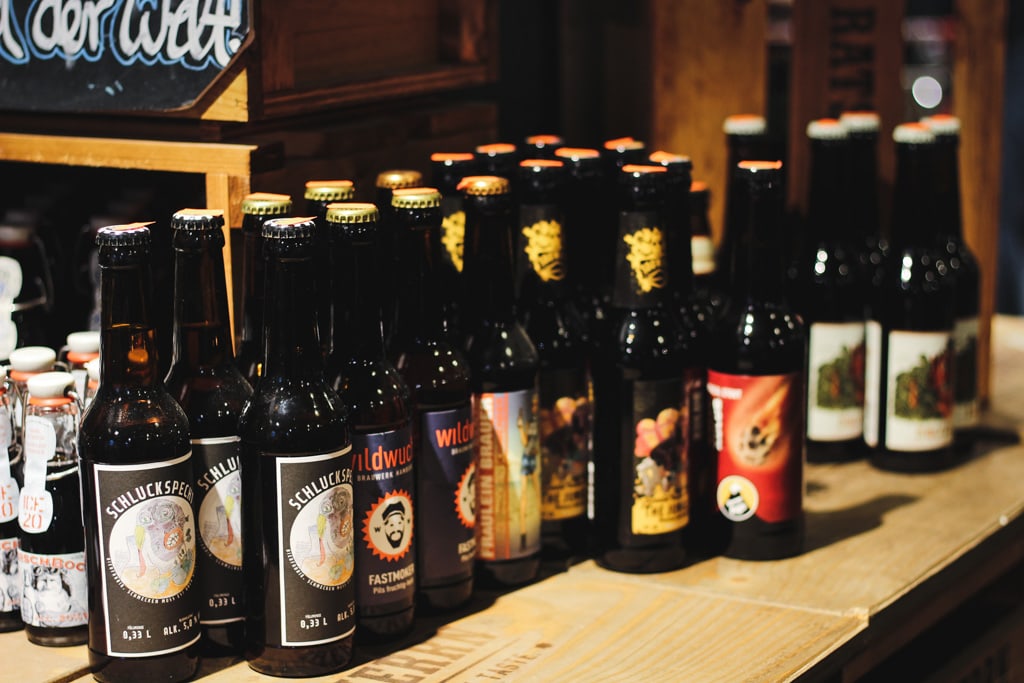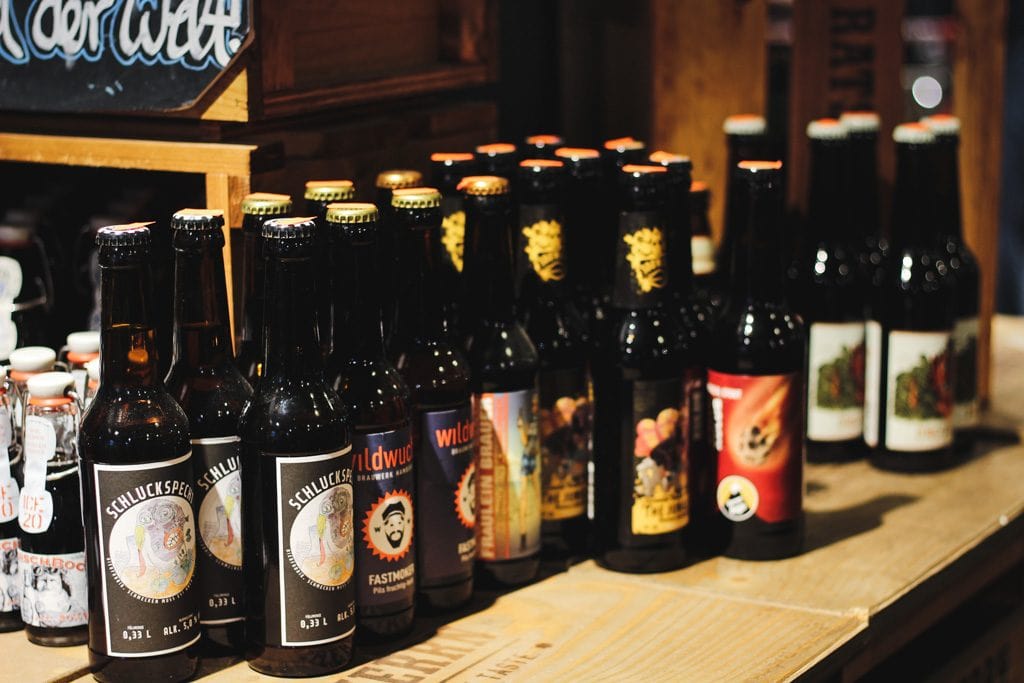 Beyond Beer
I have to admit, both the bottle shops I mention here are phenomenal. They both offer a large variety and the people working actually know beer. This is a huge change from the bottle shops I frequent in Frankfurt (not all, but most). You will automatically be taken aback once you step inside of Beyond Beer as the aesthetic is probably the most inviting of any bottle shop I've ever been in.
It is light and you can actually look at the labels and read what you're about to drink. Aside from the clean aesthetic and brilliant branding, the selection is out of this world. They also have beers on tap in-house and they rotate them frequently, keeping customers coming back for more.
Beyond Beer opened in May 2015 and their online shop opened the following year. I actually first heard of them from their online shop. They also offer brewing courses and their events schedule is always packed full and continuous. If you catch me moving to Hamburg in the near future, I can assure you that Beyond Beer had something to do with it.
Beers purchased or consumed at Beyond Beer: There's A Beer In My Fridge, And I Need A Drink by Lervig in collab with Cloudwater (Rye IPA), Mr. B by Buddelship Brauerei (New England IPA), and Sur Mosaic by To Øl (Sour Ale). Evidently, my mood was all things "Scandinavia" that evening.
You can find Beyond Beer at Weidenallee 55 around Sternschanze in Hamburg. To find out more information, check out their Website or Facebook page.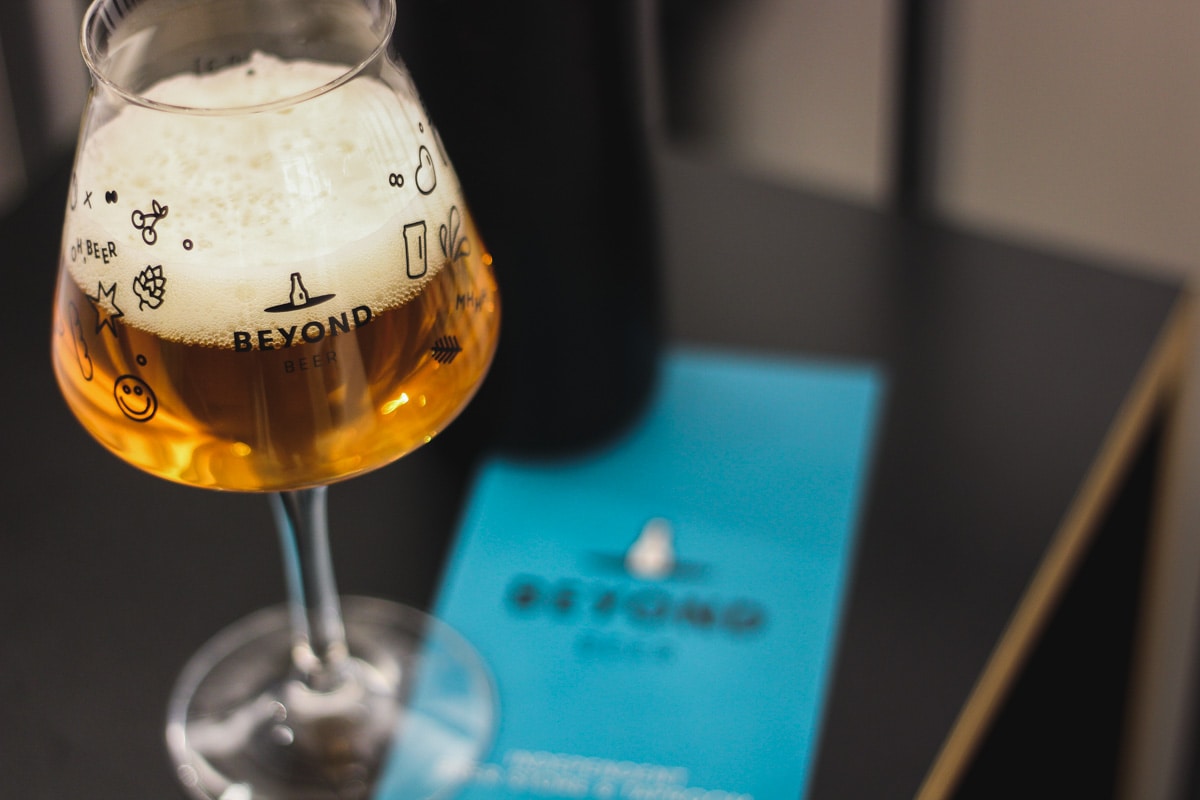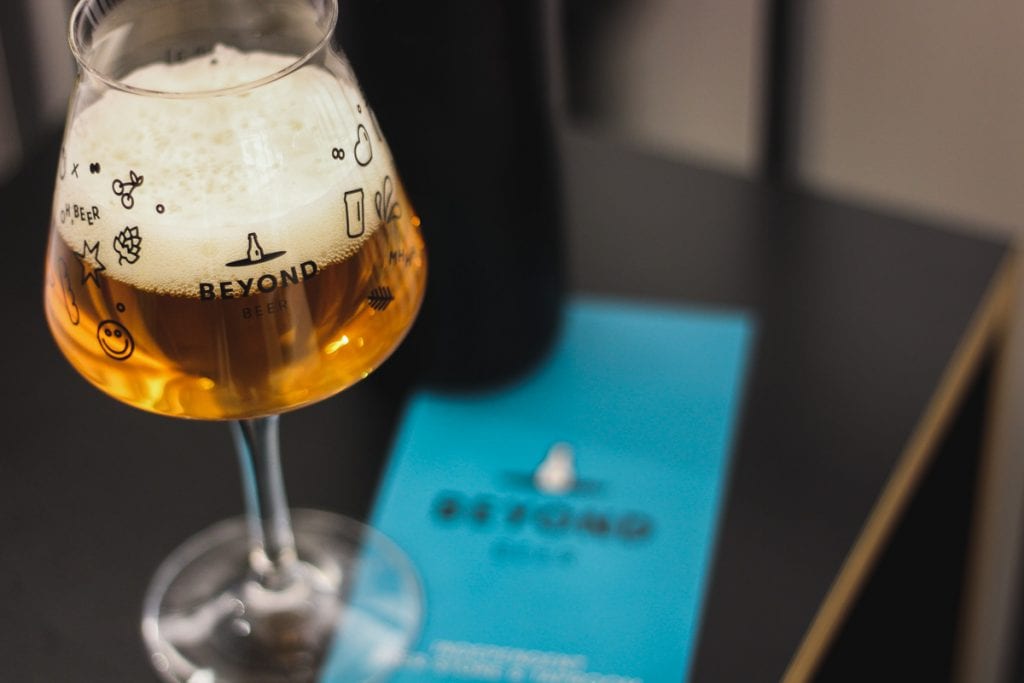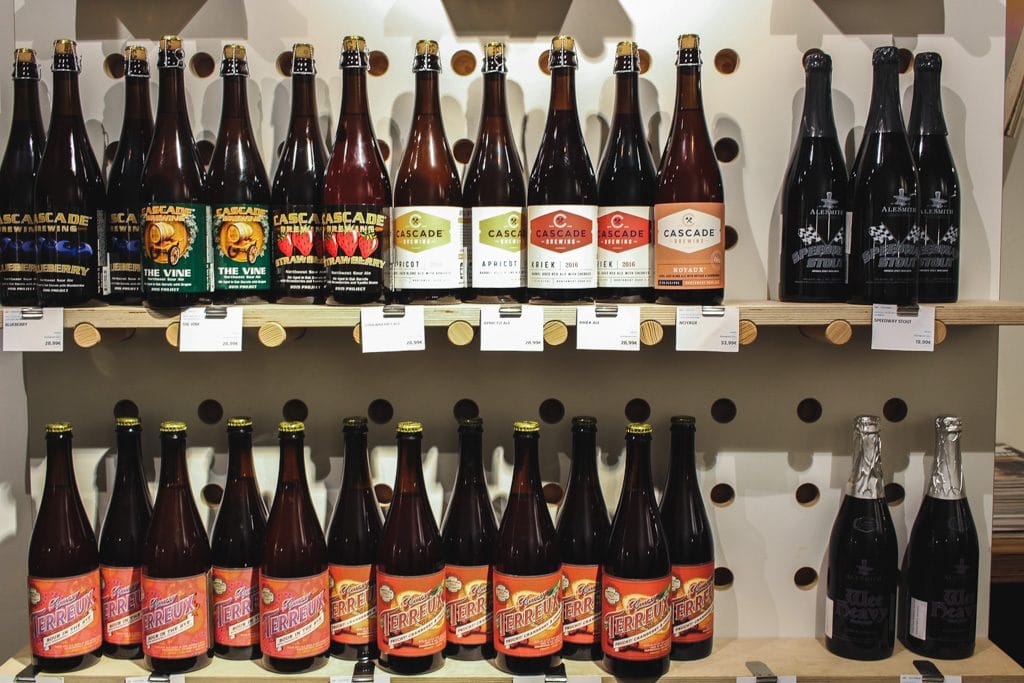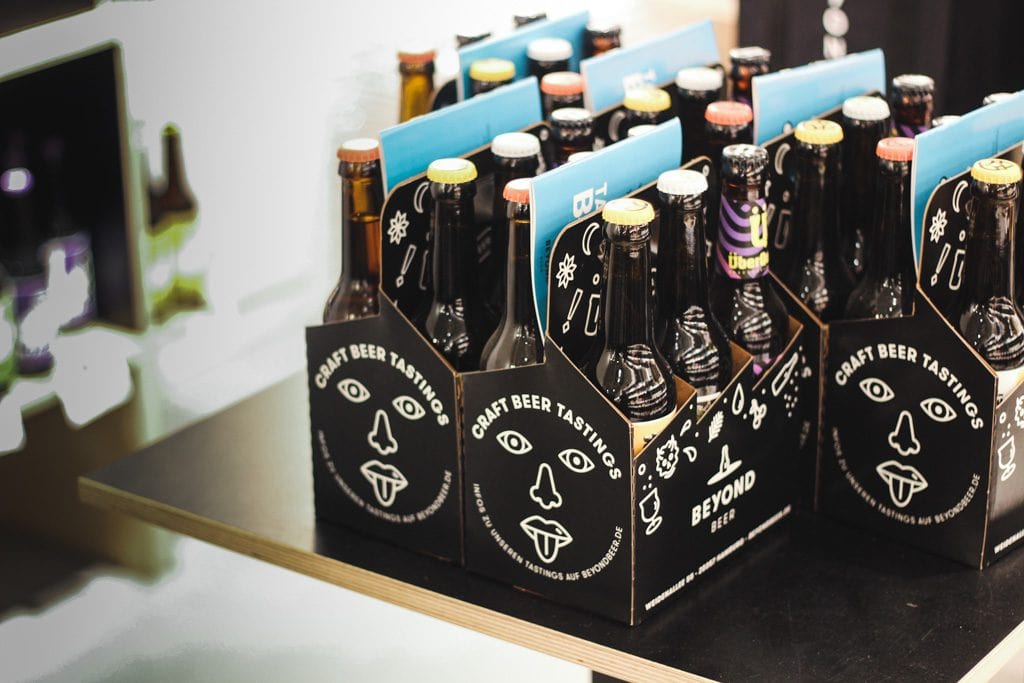 Taprooms and Breweries
Here is where it gets fun. Where I currently live, there aren't really any true taprooms. As an American, I find this to be a missed opportunity for breweries that have the capability to open one. These are the types of places I frequent in the US when I go home.
But… Hamburg is a gem for this. There are quite a few taprooms and it makes my heart happy. This section is a shoutout to the taprooms and breweries (even the ones that don't have one… yet) in Hamburg.
Bunthaus Brauerei
What a gem of a place this was! I have to be honest, it was not easy to find as we went the wrong way trying to locate it, but when we did, it was fantastic! We had limited time to spend there as dinner was already planned in another part of the city, but the beers were fantastic and ones I highly recommend to beer lovers for some of the best craft beer in Hamburg.
Bunthaus began as a small brewery catering to events and smaller venues out in Wilhelmsburg in Hamburg. Founded by friends Jens Block and Jens Hinrichs, the brewery eventually took to Crowdfunding to gather interest and support for the brewery to serve on a larger scale.
The goals were met and now you can find them two days a week (Thursdays and Fridays) at the Schankraum in Wilhelmsburg, enthusiastically serving innovative and delicious beers to people like myself. Their portfolio is unique and they have three beers that have beetroot in them. They can just adopt me now and keep me forever.
Beers I drank at Bunthaus Brauerei: Hopfengestopftes Pils (German Pilsner), Alpaka IPA (English IPA), Bunthaus Pale Ale (APA), and Dr. Hoptopus (Black IPA). Do check their website or Facebook listed below for their current brews and news.
You can find Bunthaus open on Thursdays and Fridays at Kurdamm 24 in Wilhelmsburg in Hamburg. To find out more information, including their hours, check out their Website or Facebook page. Special thanks to Bunthaus for taking the time to chat with me while there! Sorry we were in a rush… but we will be back!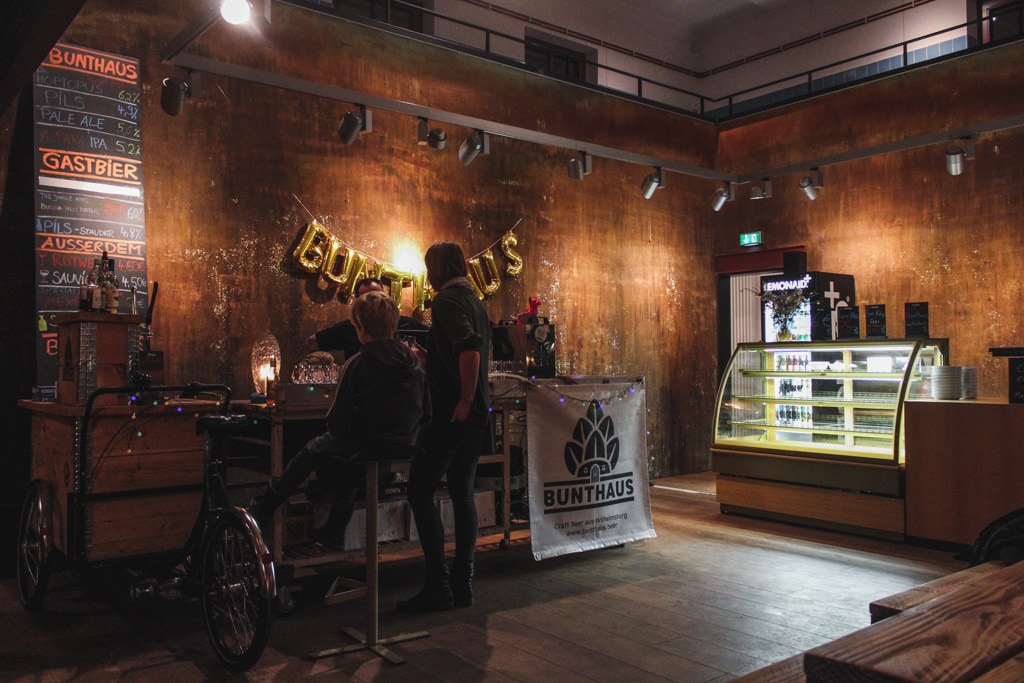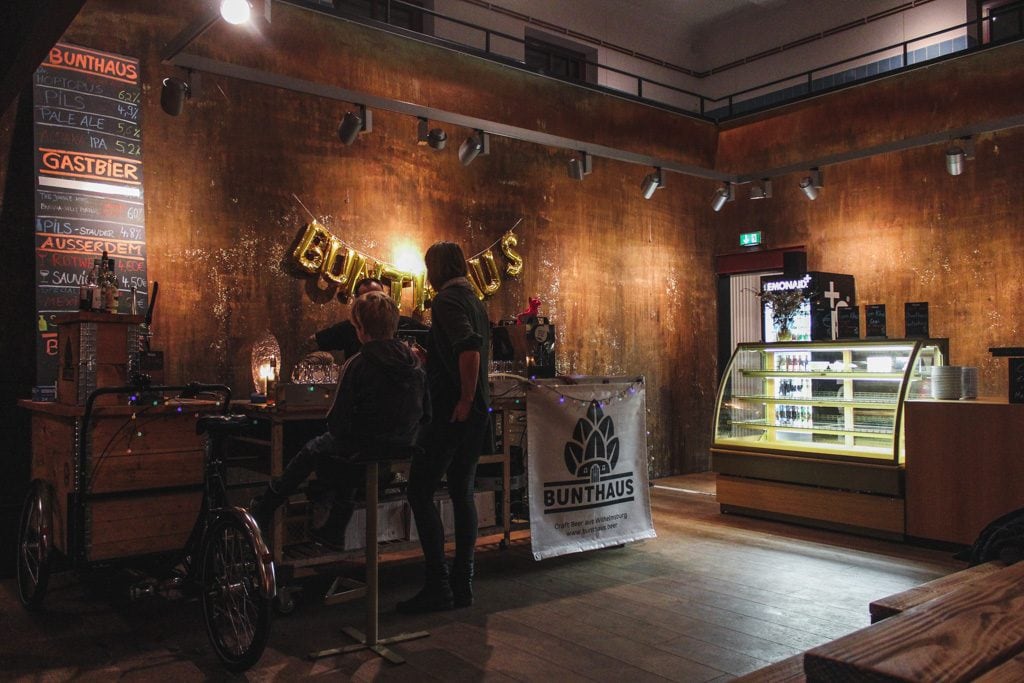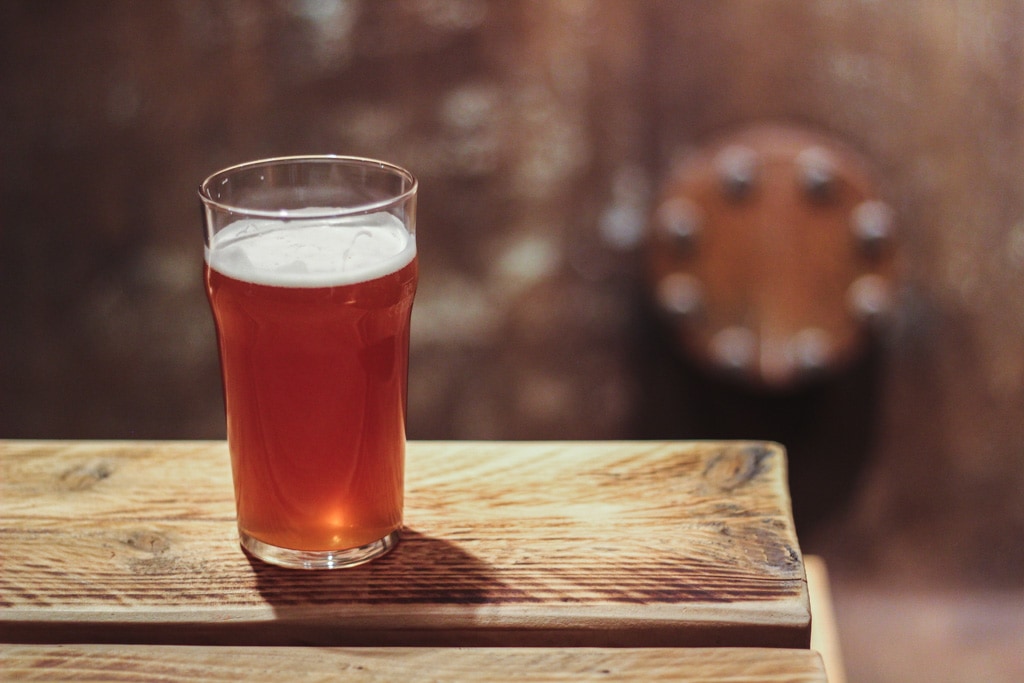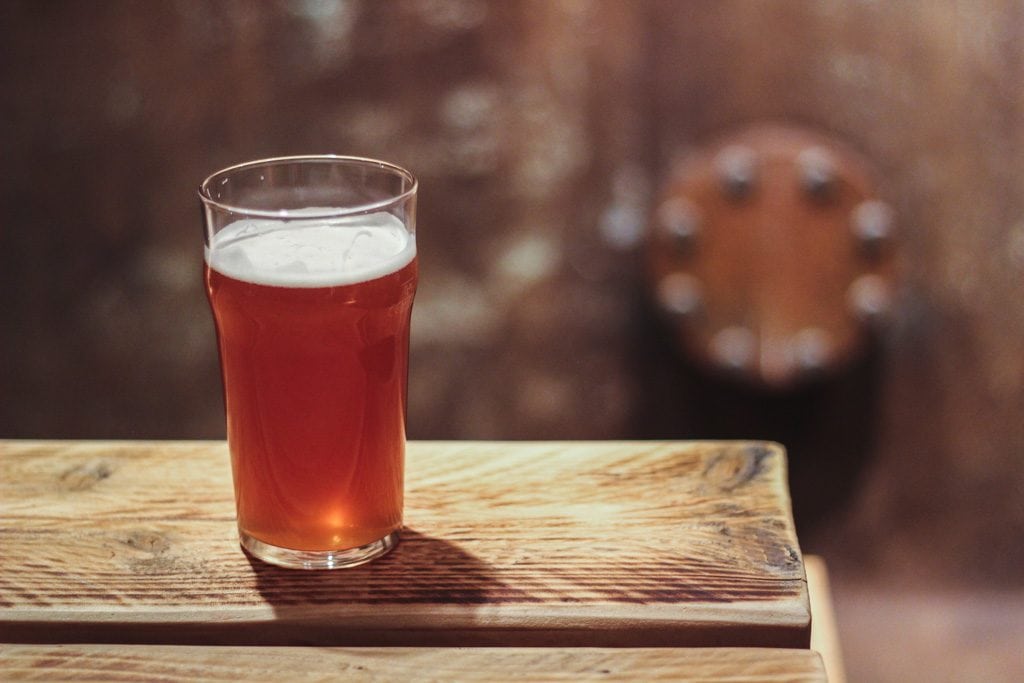 Landgang Brauerei
Landgang may not ring a bell to German craft beer enthusiasts, but if you remember Hopper Bräu, then you know Landgang. Around the craft beer scene since December 2014, they recently rebranded and changed their name and I like the new one better, personally.
I have had nearly all of their beer portfolio (mentioned below) but I did not get a chance to get out to the brewery during my short time in Hamburg. Definitely filed under the 'next time' files.
They offer brewery tours at their space in Altona where they will explain each step of the brewing process and you will also have the chance to taste ten beers and hear the brewing details and stories behind them. Their website offers the latest brewery tour information, so don't miss out!
Their taproom is open Thursdays, Fridays, and Saturdays and they have ten beers on draft ready to be downed by thirsty patrons.
Landgang Brauerei beers I have enjoyed: Salon-Sozialist 2017 (Weizenbock), Amerikanischer Traum (American IPA), Weizheit (American Wheat Ale), Wuide Hehna (Pale Ale), Vogelwuid (American IPA), and Fuchsteufelswuid (DIPA). I had the last three under the old name and branding.
You can find Landgang Brauerei at Beerenweg 12 in Hamburg. To find out more information, including their opening hours, check out their Website.
Ratsherrn Brauerei
Ohhhh Ratsherrn. Where to even begin with this brewery? It was one of my first favorites in Germany after moving. Partly because of the quality and partly because of the branding.
I feel like many German craft breweries didn't make themselves distinguishable from their founding and it left me not really knowing who anyone was for years.
Ratsherrn was one of the exceptions. In a country of beer loyalists like Germany, it is a wonder that I can find Hamburg beers down in Frankfurt without going to specialty shops, but I can always find Ratsherrn easily and it is one of my go-to beers when I want something that is good and refreshing. They are also experimenting regularly so there is always something new to be tried.
Strangely enough, Ratsherrn is not a new brewery. In fact, the Ratsherrn Pilsner was brewed under Elbschloss beginning in the 1950s until 1995. Once the Elbschloss Brewery closed its doors, the Ratsherrn name was still familiar to locals but the beer was not available or being brewed.
The current Ratsherrn Brauerei decided to capitalize on this recognizable branding and start brewing beer again. In 2014, Ratsherrn brought in renowned American brewer, Ian Pyle, to create skilled and delicious craft beer. The rest is history.
The brewery is located in Schanzenhöfen and they are actually the brewery behind the Craft Beer Store and Altes Mädchen, the restaurant and eatery located across from them. I am listing them all separately in this guide because they all offer a different experience and are worth visits!
Head Brewer and former Sam Adams brewer, Ian Pyle, gave us a brewery tour of Ratsherrn and some samples in their tasting room. Everything was fantastic and you could easily recognize that Ratsherrn sets the benchmark for craft beer in Germany. Their tours are mainly in German, but if you have a sizable number of people, you can get one in English. Thanks so much to Ian for showing us around and allowing us to taste some of the small batch brews and others I haven't had yet!
While you can get many of their beers in other places in Germany, you can only get their small-batch brews locally. Even more reason to get yourself to Hamburg as soon as possible.
Ratsherrn beers I have enjoyed: Barrel-Aged Series Stars'n Pipes (Doppelbock), Ahab's Revenge (Witbier), Moby Wit (Belgian White Ale), Dark Lantern (Pumpkin beer), Apricot Uprising 2017 (Berliner Weisse), Kaventsmann (Baltic Porter), The Big Fruit Double IPA (DIPA), Lazy In Red (Red IPA), Matrosenschluck (White IPA), Lumberjack (Winter Ale), Beef! (Pilsner), Coast Guard Westküsten IPA (West Coast IPA), Rotbier (Red Lager), and Pale Ale (American Pale Ale).
You can find the Ratsherrn Brewery at Lagerstraße 30a in the Schanzenhöfen in Hamburg. To see more, including their opening hours and brewery tour information, check out their Website or Facebook page.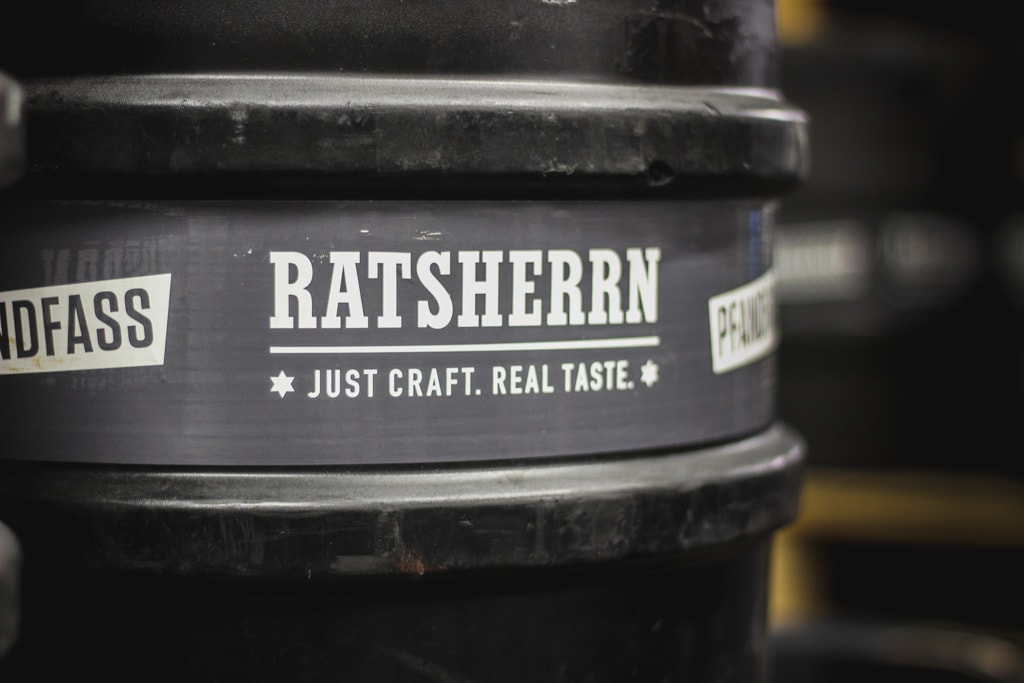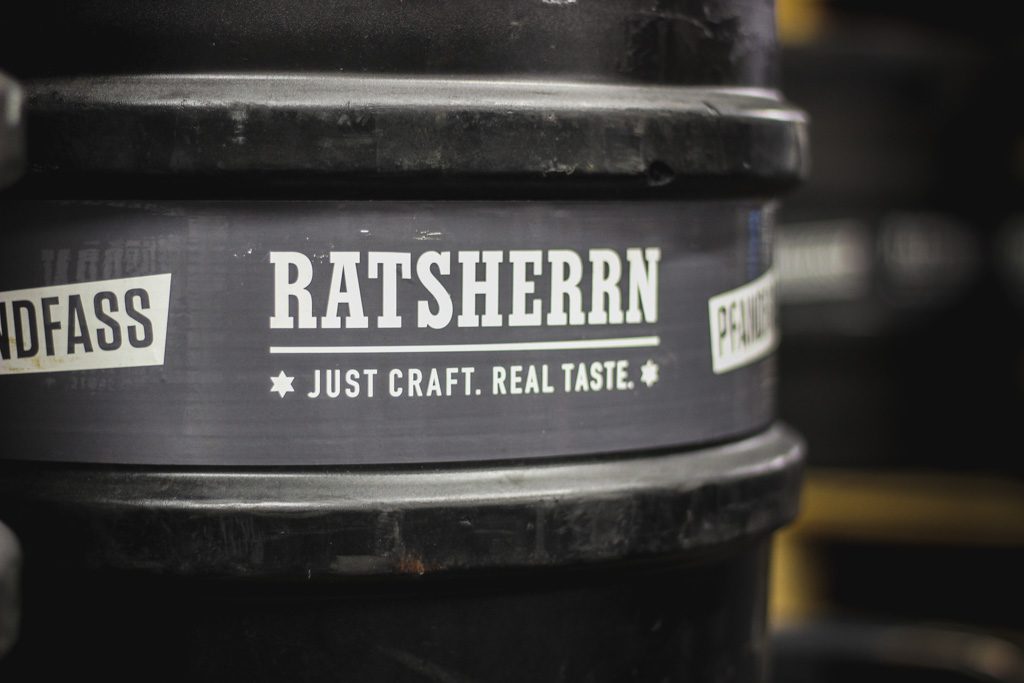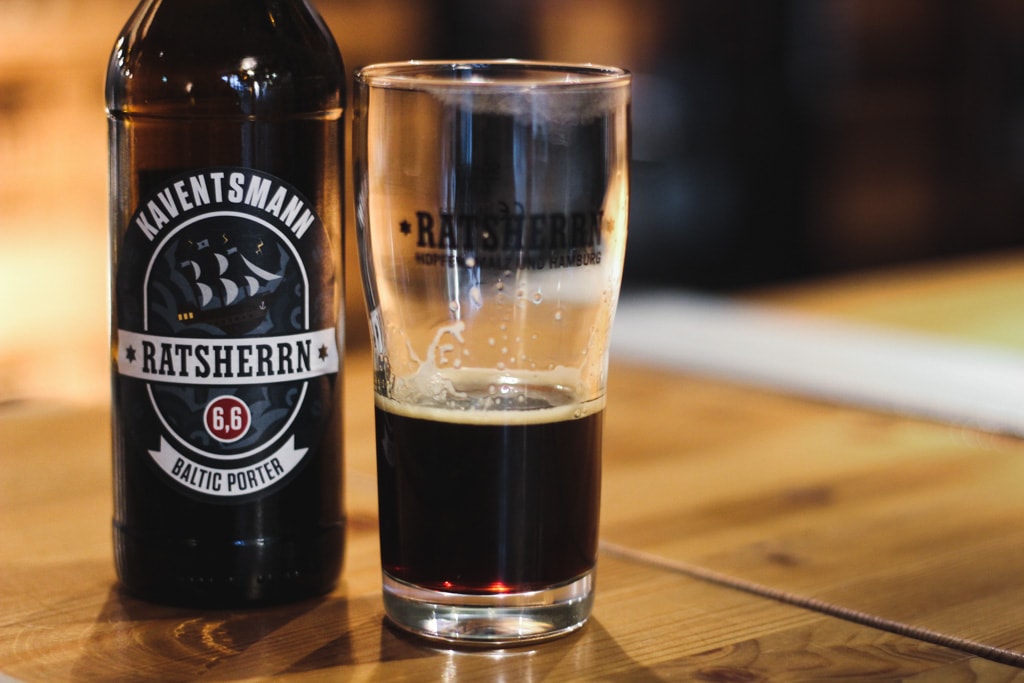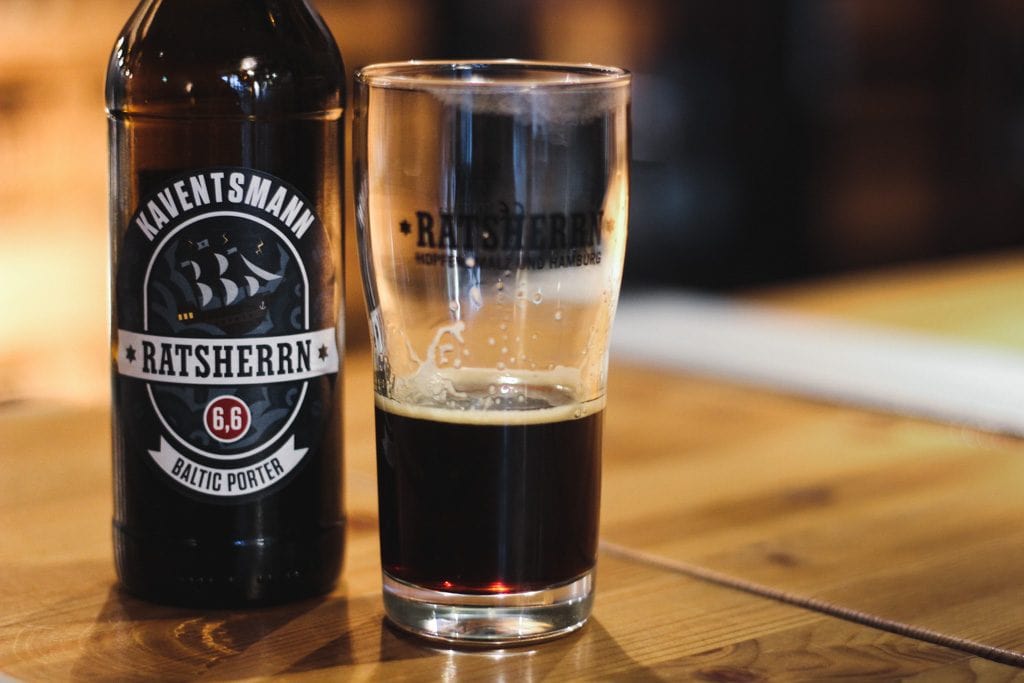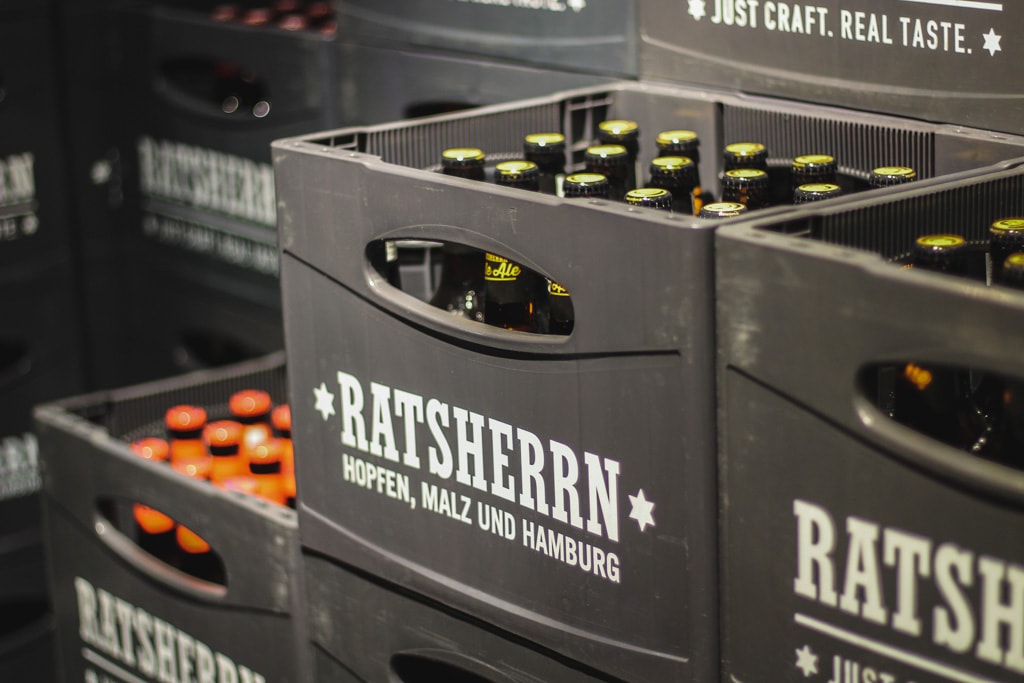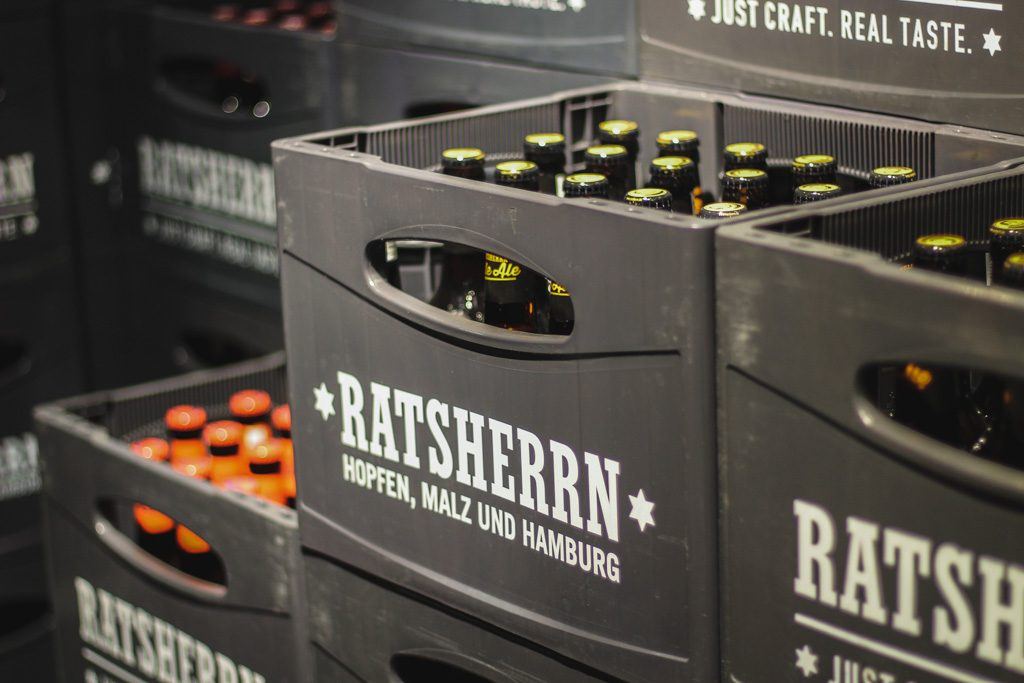 Buddelship Brauerei
Buddelship is a brewery located in Hamburg that has truly fantastic beers. The Hanseatic-inspired brewery uses the northern German waters to their advantage and their branding is superb. I can always find Buddelship beers down in Frankfurt and I often will pick one of their beers as they are consistent over another.
Buddelship has recently opened a bar called Bar Oorlam where you can taste their portfolio. I am really looking forward to trying their Mango Milkshake IPA collab with Sudden Death Brewing Co as soon as I get back to Germany.
Buddelship beers I have enjoyed: Brügge (Saison/Farmhouse), Mr. T (Black IPA), Mr. O (DIPA), Kohlentrimmer (Schwarzbier), Mr. K (White IPA), Brouge (Saison/Farmhouse), Great Escape (American IPA), and Mr. B (New England IPA).
To learn more about Buddelship Brauerei, check out their Website or Facebook page. Or you can stop by Bar Oorlam at Kohlhöfen 29 in Hamburg and enjoy some of their tasty brews!
Circle 8 Brewery
The one that got away… I was desperate to get out to Circle 8 for some of their experimental craft beer, but due to lack of time (I had a trip to Finland right after so everything was a bit rushed), we never made it out there. Circle 8 is a brewery owned by a British man and his German wife.
They are small but I hear that the beer is incredible and this will be the first place I head to when I am back in Hamburg!
Circle 8 Brewery can be found at Alsterdorfer Str. 267 in Hamburg. To find out more information, including their opening hours and beer portfolio, check out their Website or Facebook page.
Störtebeker Elbphilharmonie
I will preface this by stating that Störtebeker is NOT craft beer, technically. It is owned by a larger company. But, the beer is really good and their taproom at Elbphilharmonie is so worth a visit when you're in Hamburg. I have had so much of their portfolio over the years as they distribute in grocery stores across Germany so the beer is very accessible and always a reliable and tasty choice.
But, visiting the taproom inside of the Elbphilharmonie was really interesting and unique (let's be honest, I am not cultured enough to go inside of a building like this without beer waiting for me on the inside). Definitely worth a quick visit. They also have a store where you can take a Störtebeker to go or pick up some cool merchandise.
When you go there, be sure to check out their Eis range of beers. They are extremely high alcohol content but are really unique and delicious.
Störtebeker beers I have enjoyed: Baltik Lager (Vienna Lager), Eis Lager (Eisbock), Arktik Ale (Eisbock), Scotch Ale (Scotch/Whisky Beer), Nordik Porter (Imperial Porter), Starkbier (Doppelbock), Polar Weizen (Eisbock), Schwarzbier (Schwarzbier), Pilsener Bier (German Pilsner), Bernstein-Weizen (Hefeweizen), Stralsunder Pils (German Pilsner), Roggen-Weizen (Rye Beer), Atlantik Ale (APA), and Glüh-Bier (Winter Beer).
You can find Störtebeker at the Elbphilharmonie at Platz der Deutschen Einheit 3 in Hamburg. To find out more information, including their opening hours, check out their Website or Facebook page.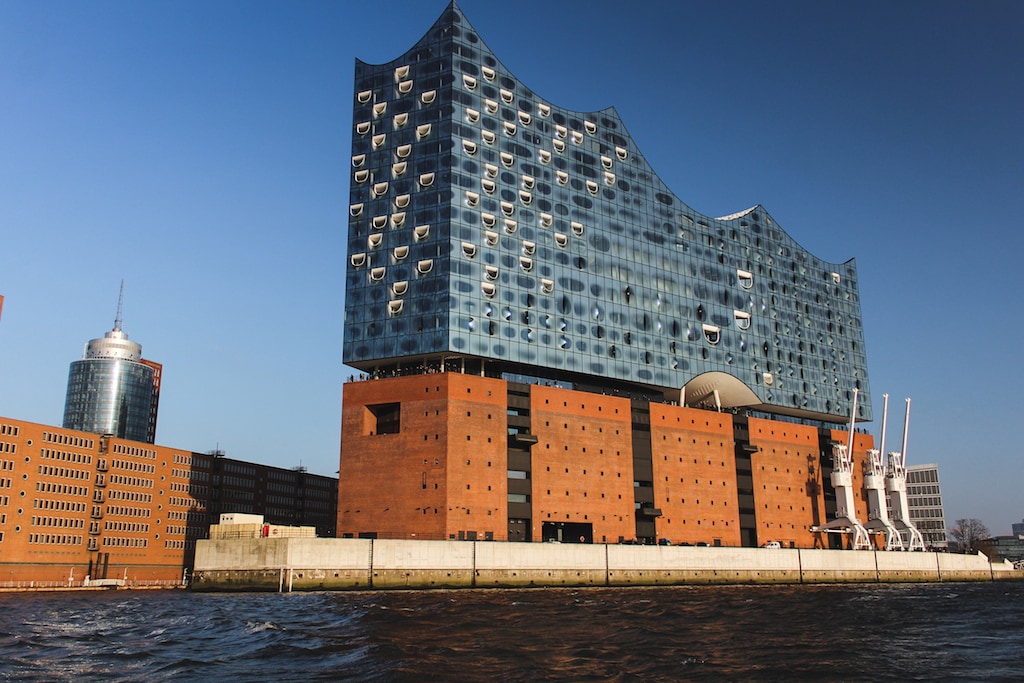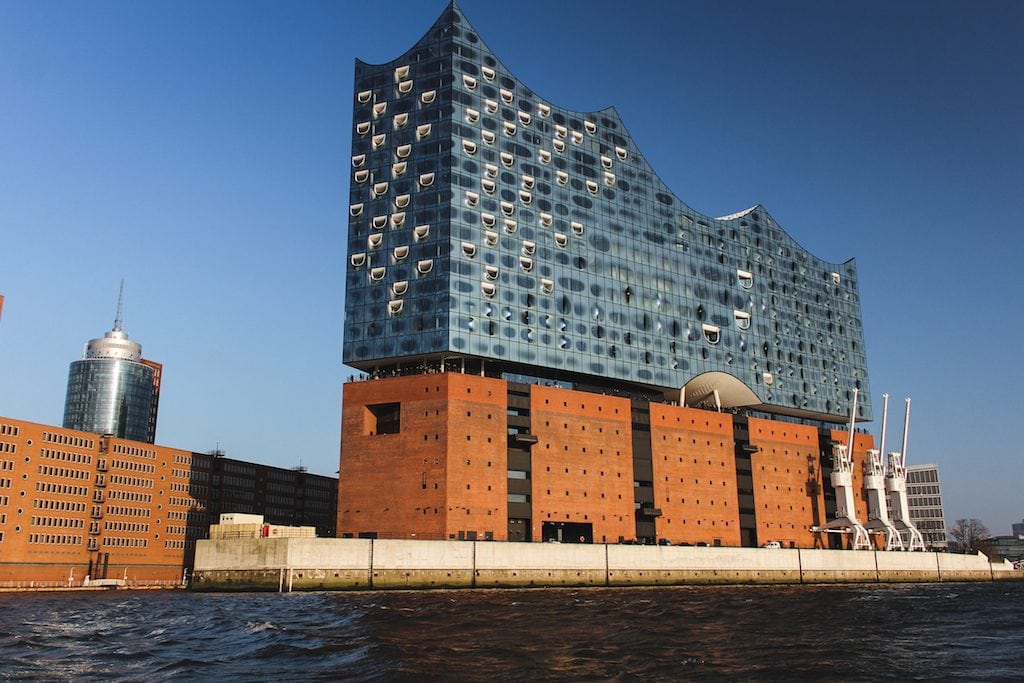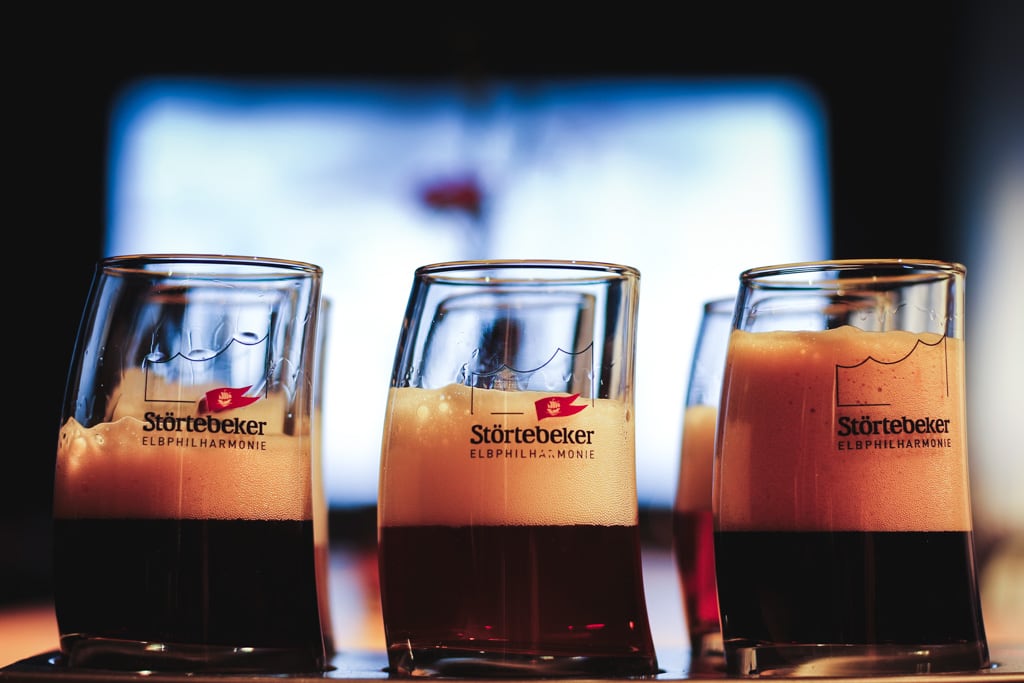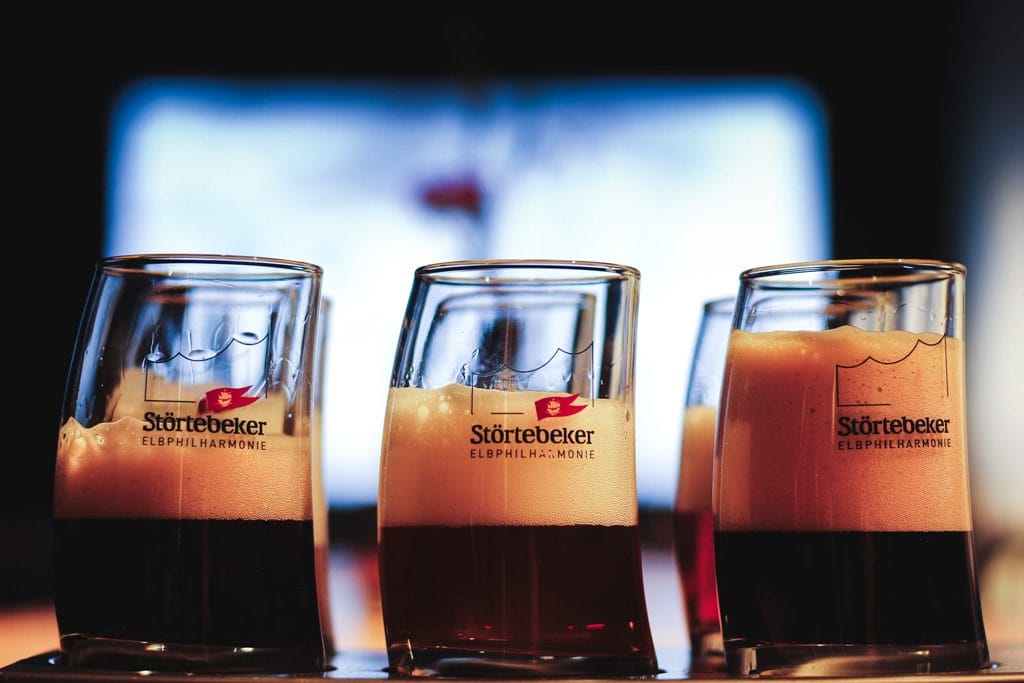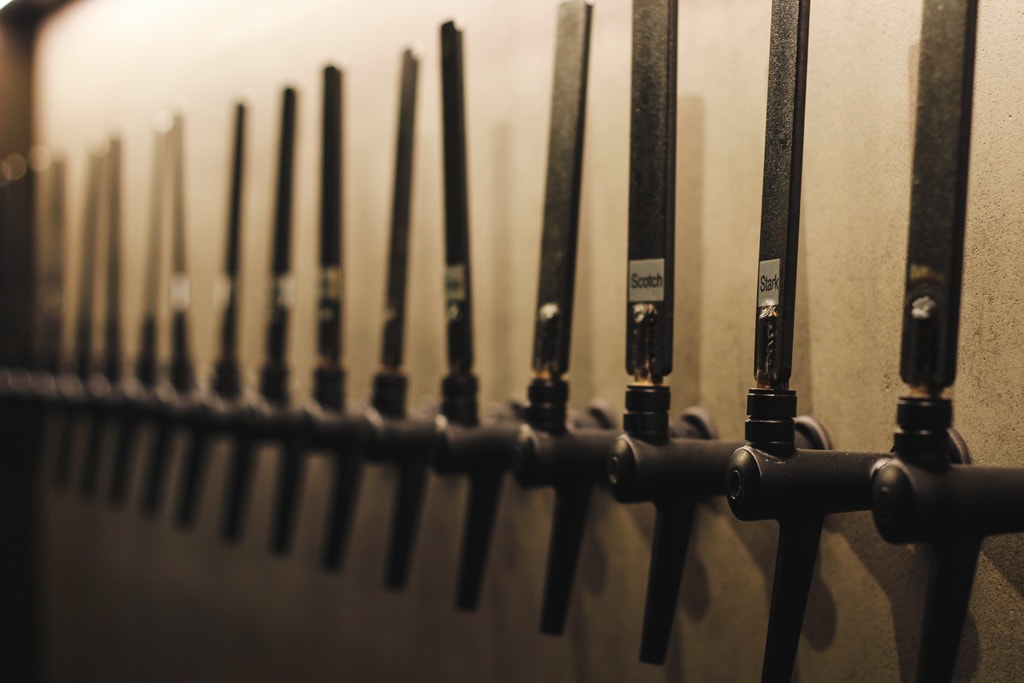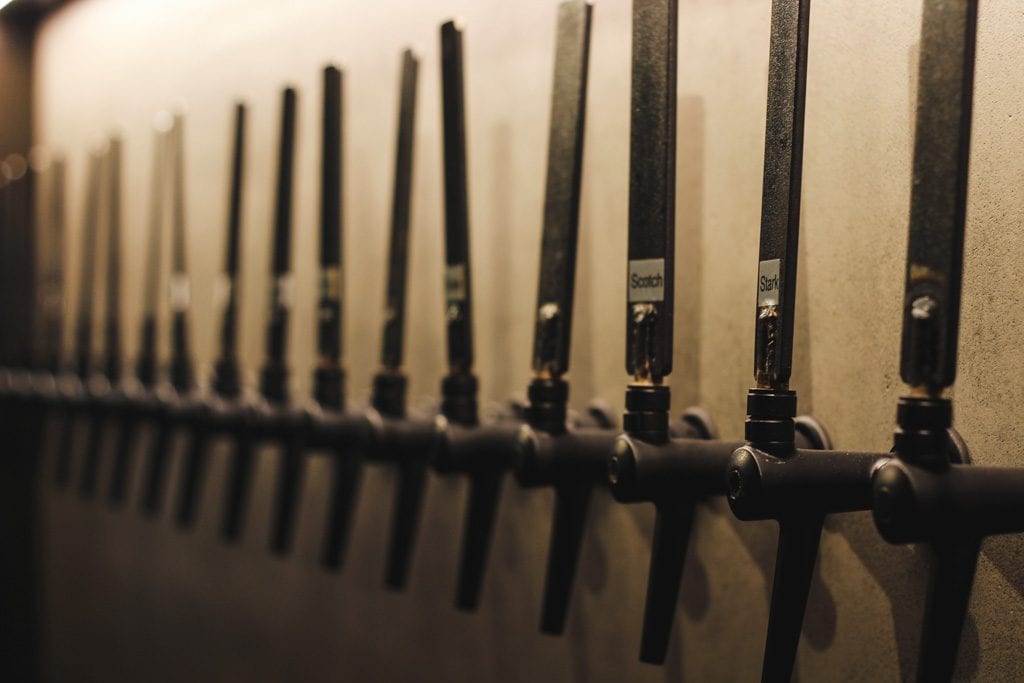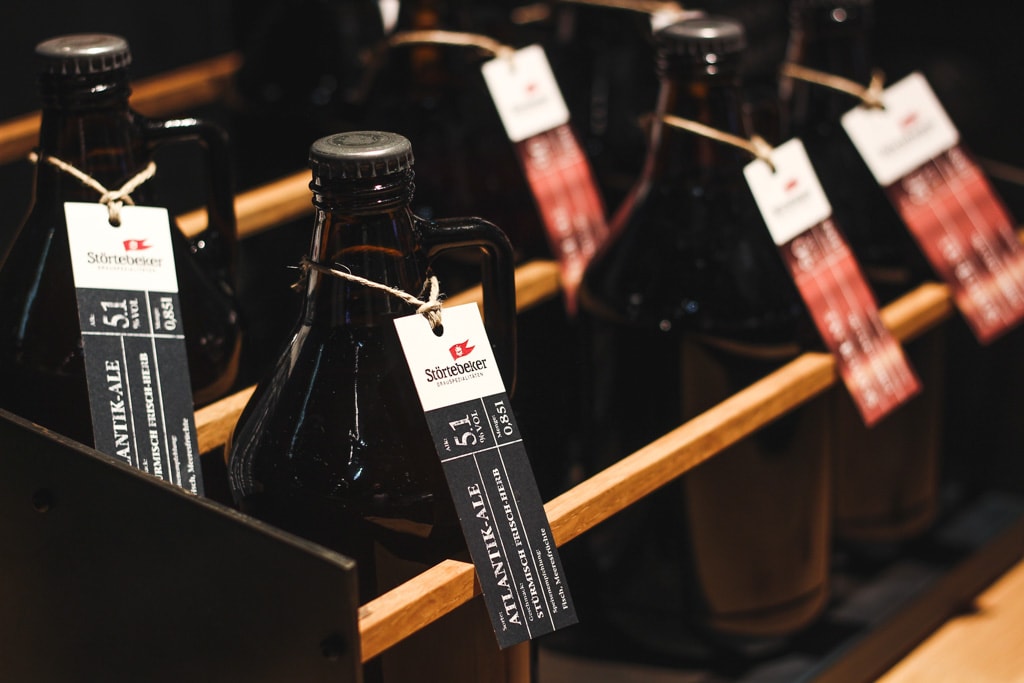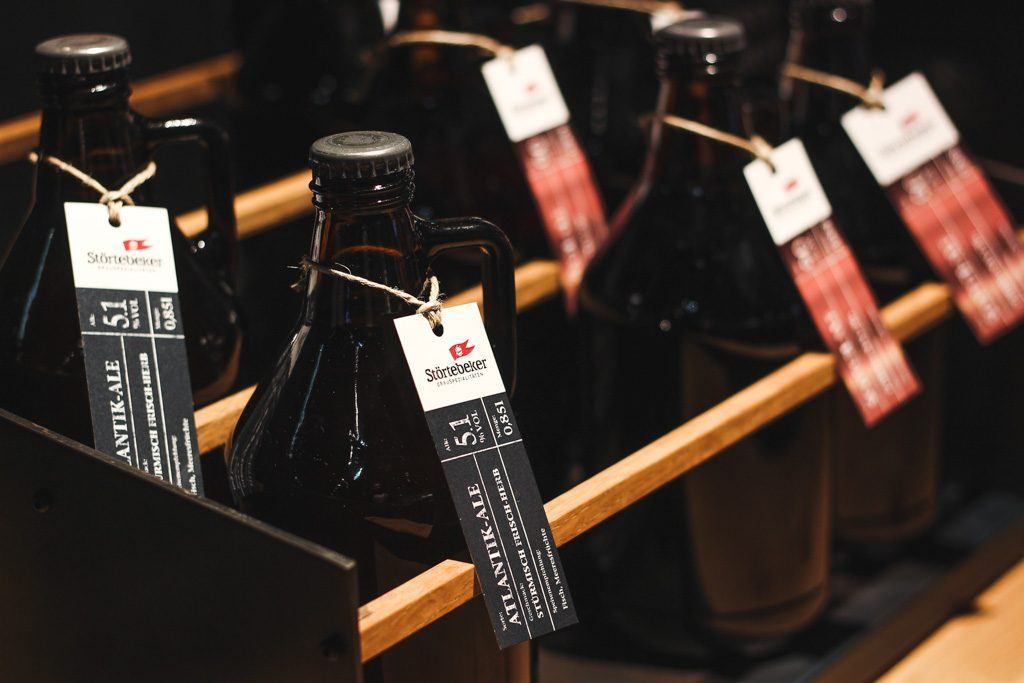 Kehrwieder Kreativbrauerei
Kehrwieder is a brewery I have enjoyed since moving to Germany. I can get so many of their beers in Frankfurt and it was on the of the first that I truly knew and consistently liked their beers (I am quite picky). They have a taproom in Hamburg and while I didn't get to visit on this trip, I will be sure to check it out next time I am in the city so that I can have a few of their drinks on site!
Kehrwieder beers I have enjoyed: SHIPA Galaxy (American IPA), SHIPA Mosaic (American IPA), Frischer Traum 2015 (Pale Ale), Hamburger Rot (American Amber Ale), Westwind Saison (Saison), Elbe Gose (Gose), Phoenix Pale Ale (APA), Rogger Roggen IPA (Rye IPA), Old Skool (DIPA), and Kilarrow (Russian Imperial Stout).
You can find Kehrwieder at Sinstorfer Kirchweg 74-92 in Hamburg. For more information, including their opening hours and beer portfolio, check out their Website or Facebook page.
Restaurants
You can actually find craft beer at several restaurants sprawled across the city of Hamburg. However, for the sake of keeping this concise, I am only listing two locations because they are, in my opinion, superior to others. And ÜberQuell actually is a brewery, so it could fit into either category on this guide. Nevertheless, you won't be hardpressed to find craft beer at many establishments across the city.
ÜberQuell Brauwerkstätten
Good pizza, freaking amazing beer, and a creative and colorful atmosphere? Yep… you've stopped by ÜberQuell. I went there late at night to meet my friends Jordan and Sebastian and was pleasantly surprised at how delicious the pizza was but also how integrated the entire experience with the beer and food was.
So, ÜberQuell is technically a taproom/brewery and restaurant. But when I think of taprooms, I often think of mediocre food experiences with fantastic beer (sorry, USA). ÜberQuell exceeded all expectations. So, go here for both. And you can thank me later.
ÜberQuell beers I have enjoyed: World White IPA (White IPA), Supadupa IPA (American IPA), Palim Palim (Pale Ale), Lieblings Imperial Lager (IPL), and Original Helles (Helles Lager).
You can find ÜberQuell at St. Pauli Fischmarkt 28-32 in Hamburg. To find out more information, including their opening hours, check out their Website or Facebook page.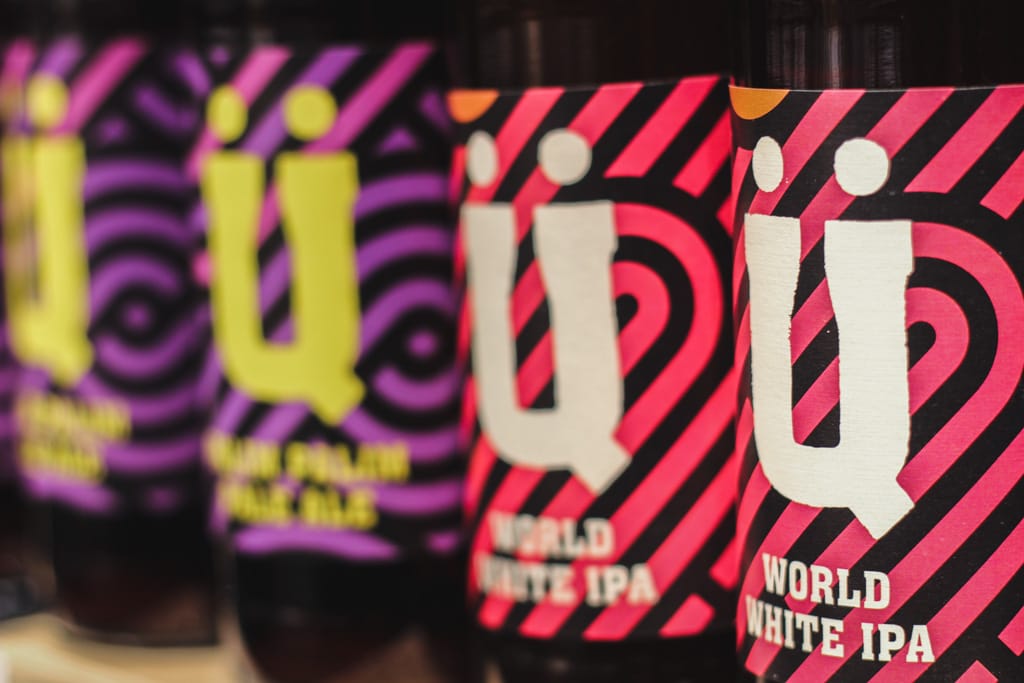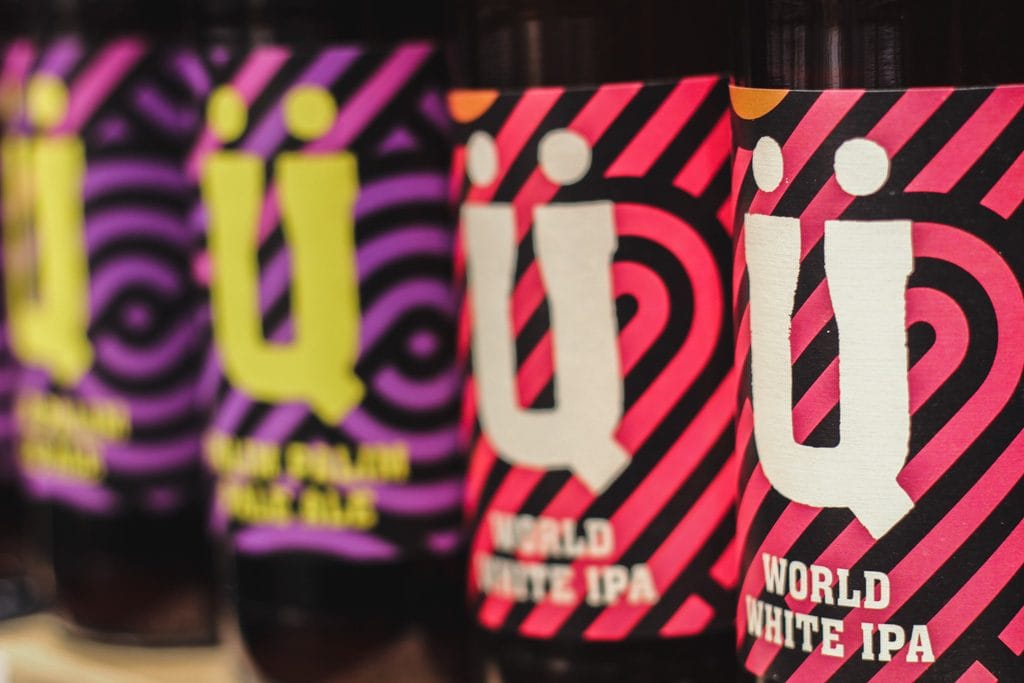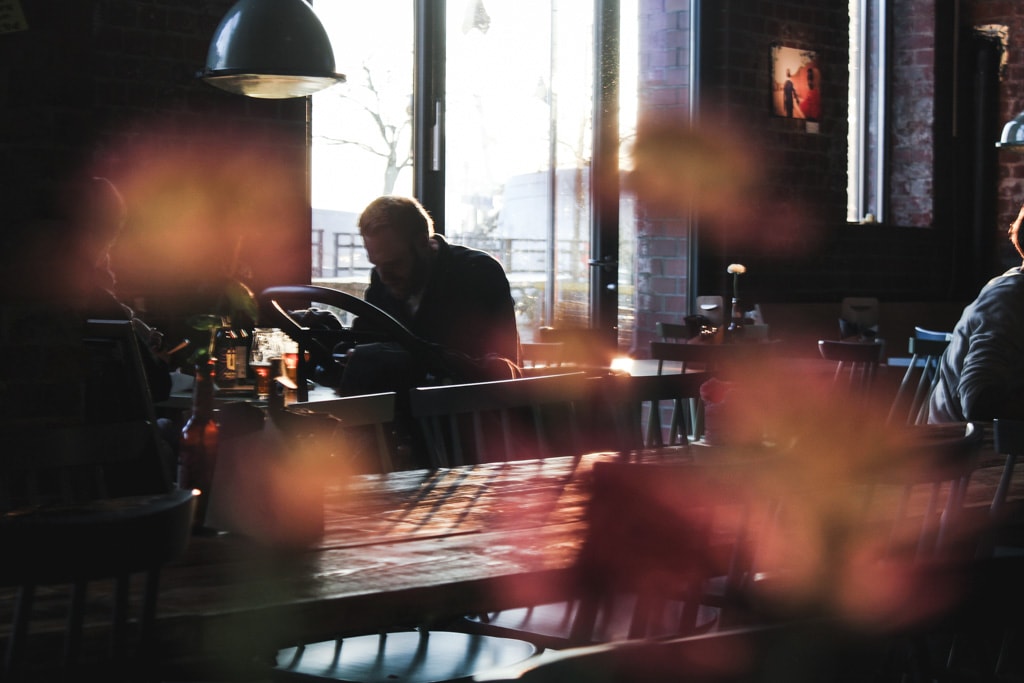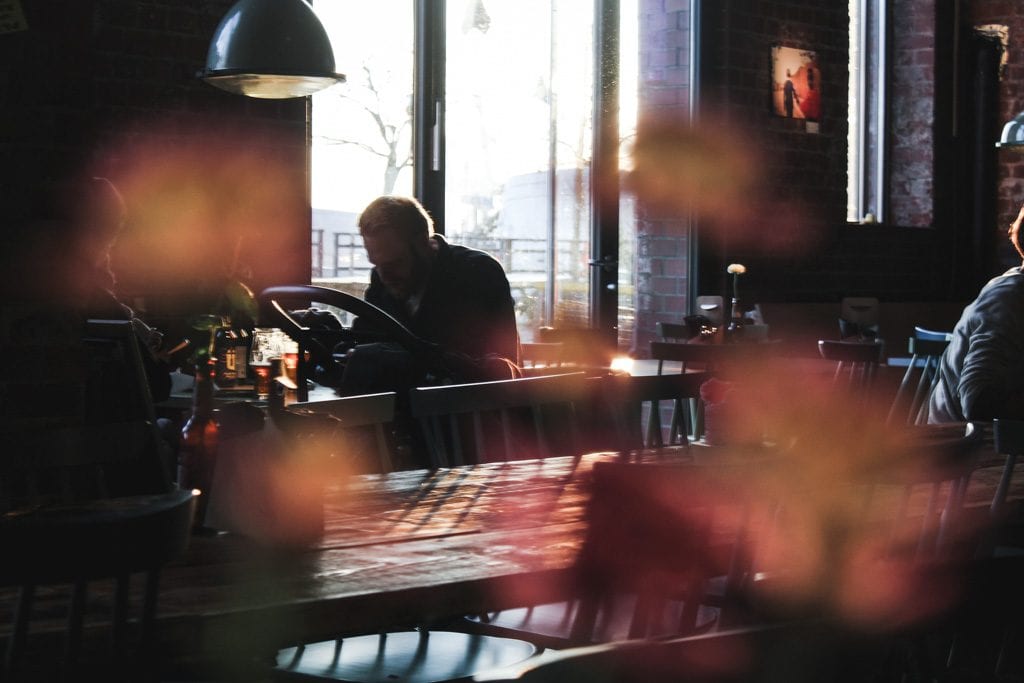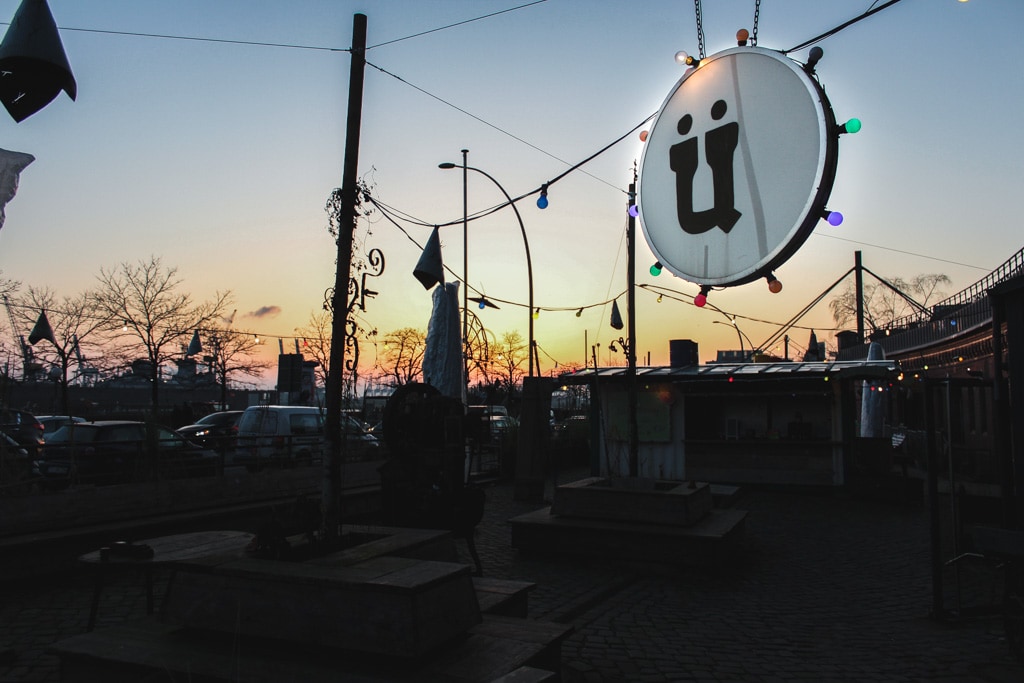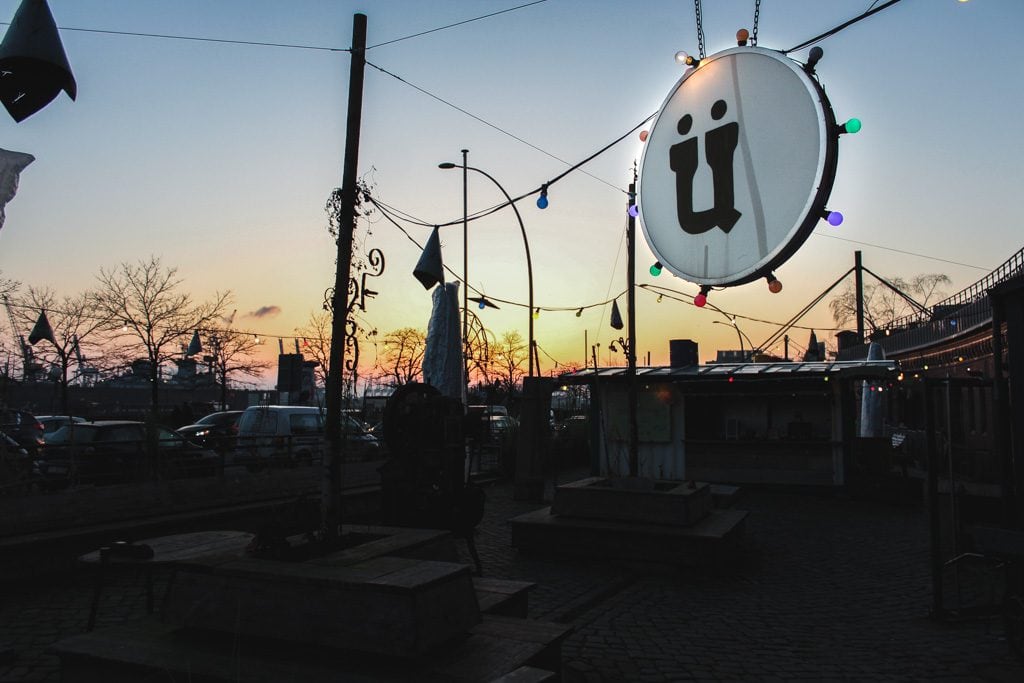 Altes Mädchen Braugasthaus
I have heard about Altes Mädchen from friends for ages. I was extremely excited to try the place out for myself, but we quickly learned about its popularity because we couldn't get a table reservation for the entire time we were in Hamburg!
But, they are open during the day, so we were able to go inside and check things out and enjoy a beer there. Altes Mädchen sits in Schanzenhöfen in Hamburg and is a Ratsherrn bar. They also do have some guest brews on tap and have fridges if you desire to take a beer away.
While I really liked this place, I found the food I ordered to be overpriced and subpar. The pasta came out cold and flavorless. Definitely a place to hit up for a beer or something with the bread that they bake in-house (and it smells incredible!) I am assuming that the kitchen was just having an off-day when I was there because everyone else raves about the food there.
You can find Altes Mädchen at Lagerstraße 28B in Schanzenhöfen in Hamburg. To find out more information, including their opening hours, check out their Website or Facebook page.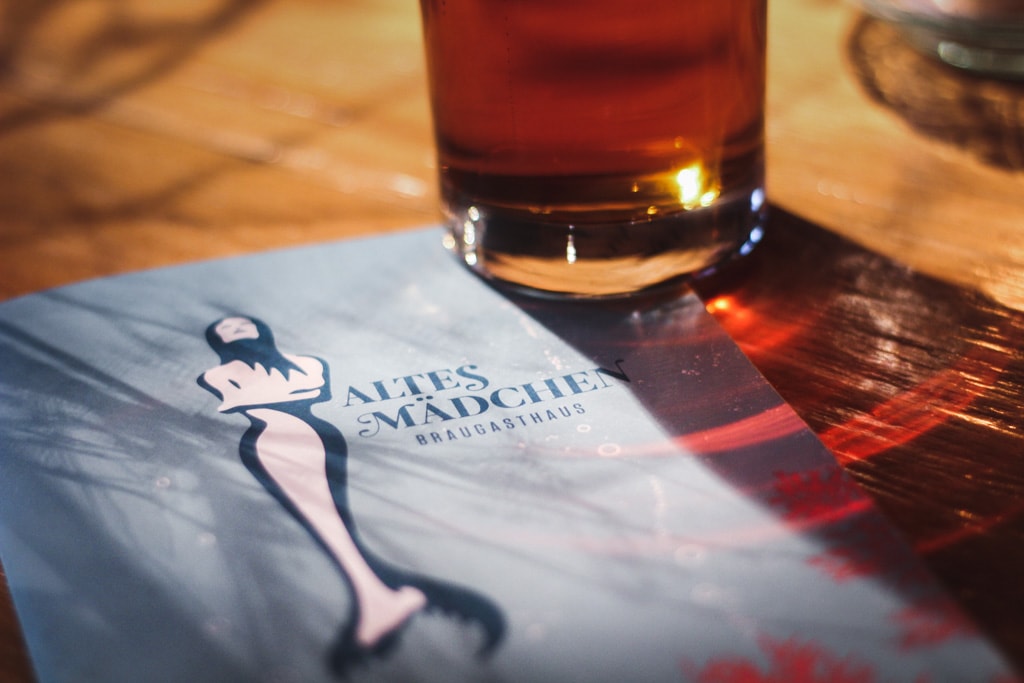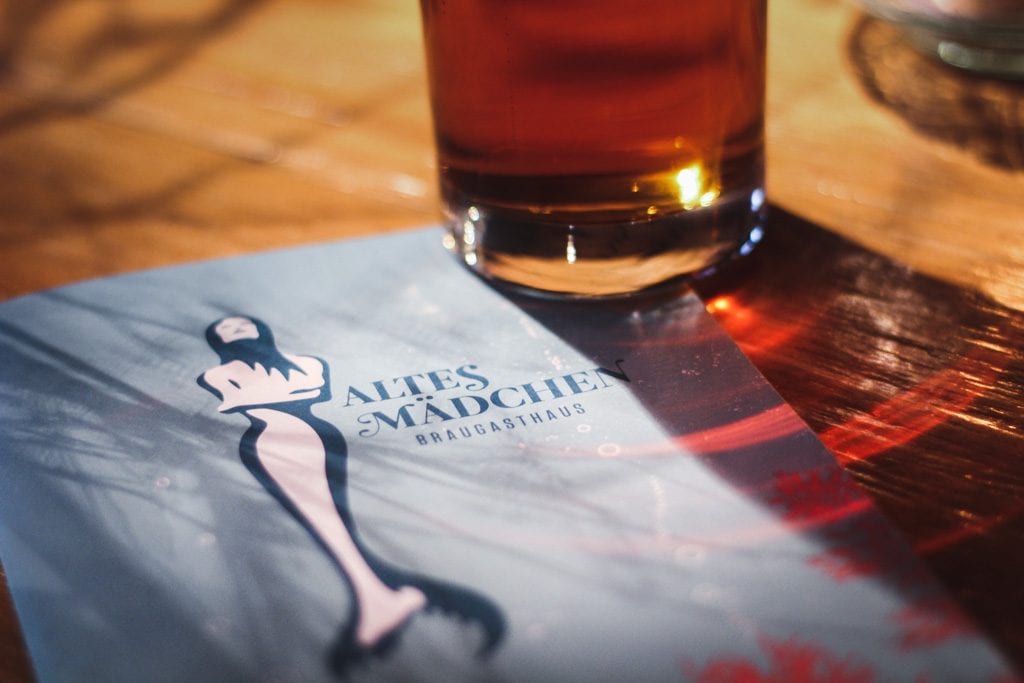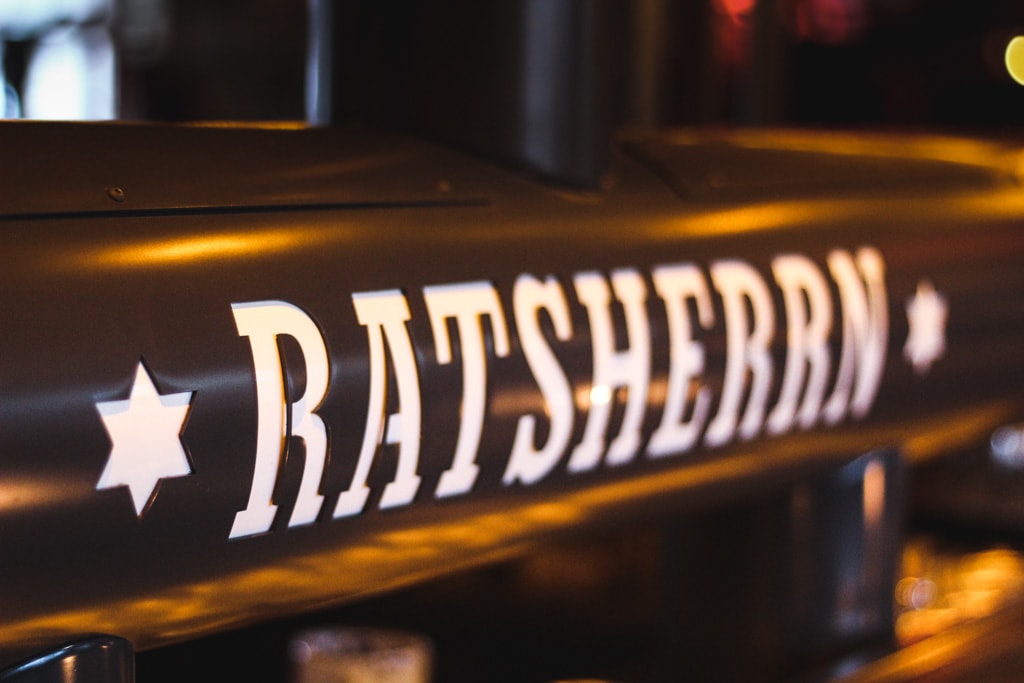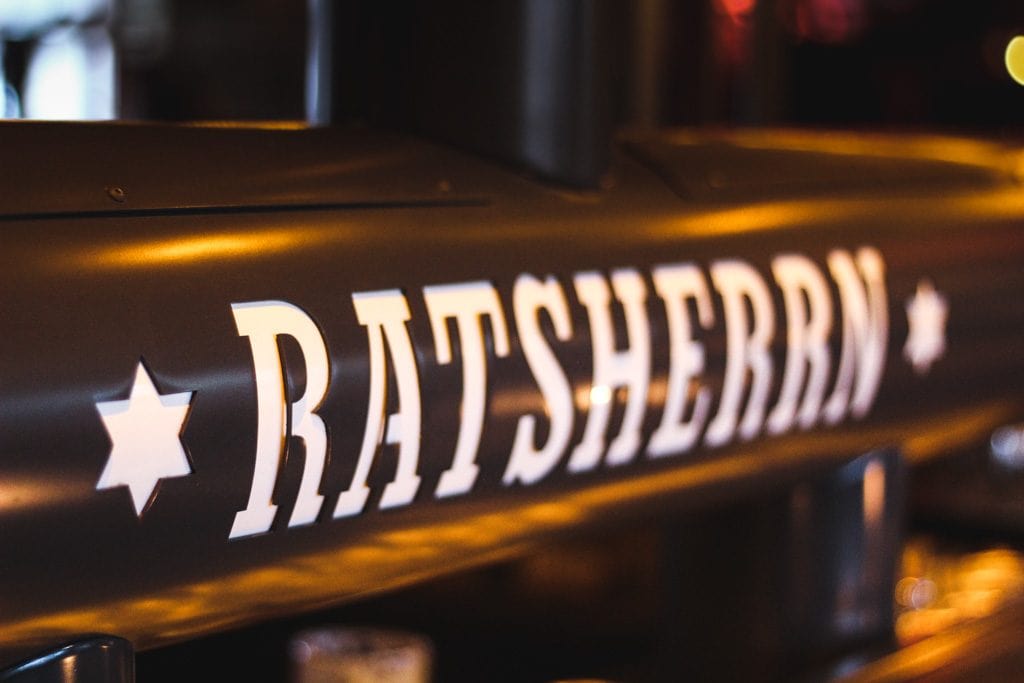 Pubs and Bars in Hamburg
Like the restaurant scene in Hamburg, there are plenty of bars and pubs that celebrate craft beer in Hamburg, or at least have some on the menu. These are two that I haven't had a chance to visit just yet, but come highly recommended by friends and online users.
Bar Oorlam
Recently opened, Bar Oorlam is the answer to Buddelship Brauerei's prayers… an on-site location where you can consume their frothy brews. I haven't had a chance to stop by the location yet but a visit to it is hovering at the top of my 'next time I'm in Hamburg' list. This has quickly become one of the best places in Hamburg for craft beer.
Bar Oorlam can be found at Kohlhöfen 29 in Hamburg. For more information, including their opening hours, check out their Website or Facebook page.
Alles Elbe
This bar is a bar that celebrates everything about the Elbe. Owned by a Hamburg and New Zealand couple, Alles Elbe carries products (beer and wine) from various areas along the Elbe. Really a cool concept and one I can't wait to see for myself when I am in Hamburg next!
Alles Elbe can be found at Hein-Hoyer-Strasse 63 in Hamburg. For more information, including their opening hours and latest news, check out their Website or Facebook page.
There are several places to enjoy craft beer in Hamburg, but these are the places I recommend or have visited thus far. If you have any suggestions for me to check out my next trip, please drop them in the comments so I can stop by and get added to this list!
A few I already have on my list to check out are: Barley & Malt Craft Beer Bar, Galopper des Jahres, Malto, Simian Ales, and ElbPaul, and Shanghait. Happy drinking!
*I was a guest of the Movenpick Hotel Hamburg in collaboration with Come to Hamburg while in Hamburg this January. All opinions are my own.