Florida is home to some of the best Gulf Coast cities, beaches, and views. It's the perfect state to explore – and you can use this Florida Gulf Coast road trip itinerary to do just that!
This Florida Gulf Coast itinerary will take you from the white sand beaches of the panhandle down to the exciting streets of St. Petersburg.
We have listed the best things to do at each stop, including places to stay along the way.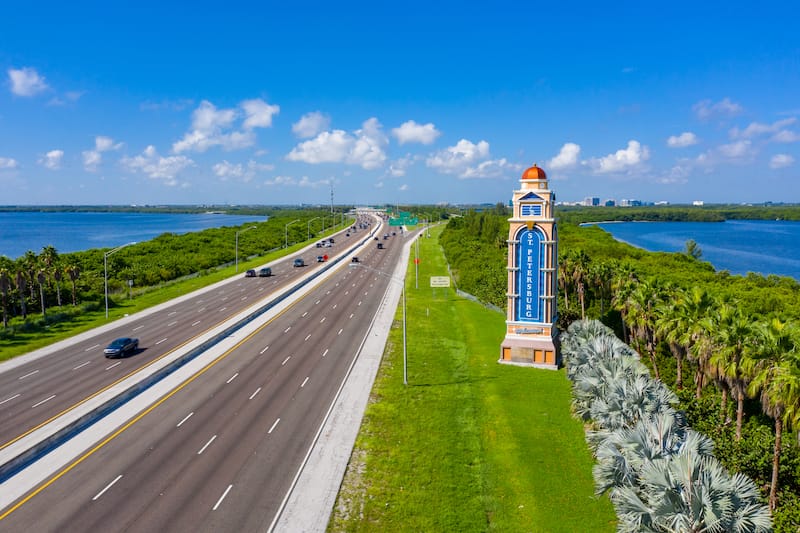 So, buckle up, and let's get going! If you have any tips or suggestions for a 7-day Florida Gulf Coast road trip itinerary, let us know in the comments!
How to Use this FL Gulf Coast Road Trip Itinerary (+ Map!)
This itinerary for Florida's Gulf Coast is broken up day by day with details for each day of your trip!
Since this is merely a suggested itinerary, feel free to include whatever else your heart desires along the way! We leave enough time on each day that you can tailor the itinerary the way you'd like!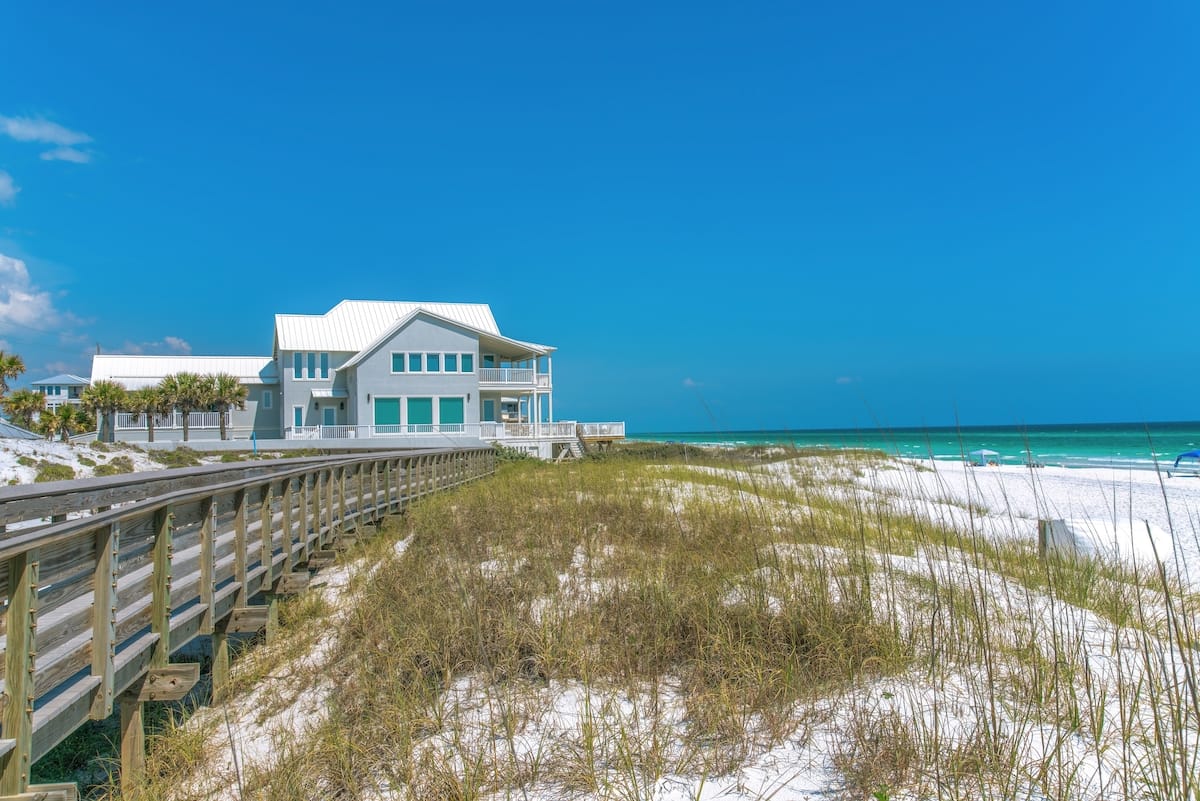 For the sake of the itinerary, we have it so that you are going 'round-trip' to and from Destin, Florida in the panhandle.
But, you can fly into Destin/Pensacola and fly out of Tampa/St. Petersburg, just be aware that there may be an additional drop-off fee with your rental car.
Florida Gulf Coast Trip on Roadtrippers

For road trips, I use a map app called 'Roadtrippers'. This app is brilliant and it creates maps like none other – you can see everything from times, points of interest on your route, estimated gas costs, accommodation options, and more!
This is one of my top recommended apps and I use Roadtrippers Plus to create maps for the trips I take. If you want to sign up and create your own, you can save $5 by clicking here and using my promo code BTR5QTP.
How to Get Around Florida
Like most of the US, public transportation is dismal and a rental car is your best option if you don't have your own vehicle with you.
Renting a car through Discover Cars offers you the most flexibility, as you can plan out your trip easily.
They also offer full-coverage insurance for those that are not using their own insurance (which is good if you're traveling from outside of the US!).
>> Click here for the cheapest rental car rates in Florida
Florida Gulf Coast Road Trip Overview
Day 1: Destin
Day 2: Panama City (and PCB)
Day 3: Crystal River (and a drive to Tampa)
Day 4: Tampa (and a drive to Clearwater)
Day 5: Clearwater Beach
Day 6: Tarpon Springs and St. Petersburg
Day 7: Travel from St. Petersburg back to Destin
Day 1: Destin
Though it's technically in the Florida panhandle, Destin is home to some of the most beautiful Gulf of Mexico beaches and it's the perfect place to start your road trip.
Aside from the coastline, this town is also a dream destination for golfers, with lots of courses within reach.
Destin Harbor Boardwalk is Destin's buzzing city center. It's the perfect place to pick up some souvenirs from the shops or grab a drink from one of the local bars.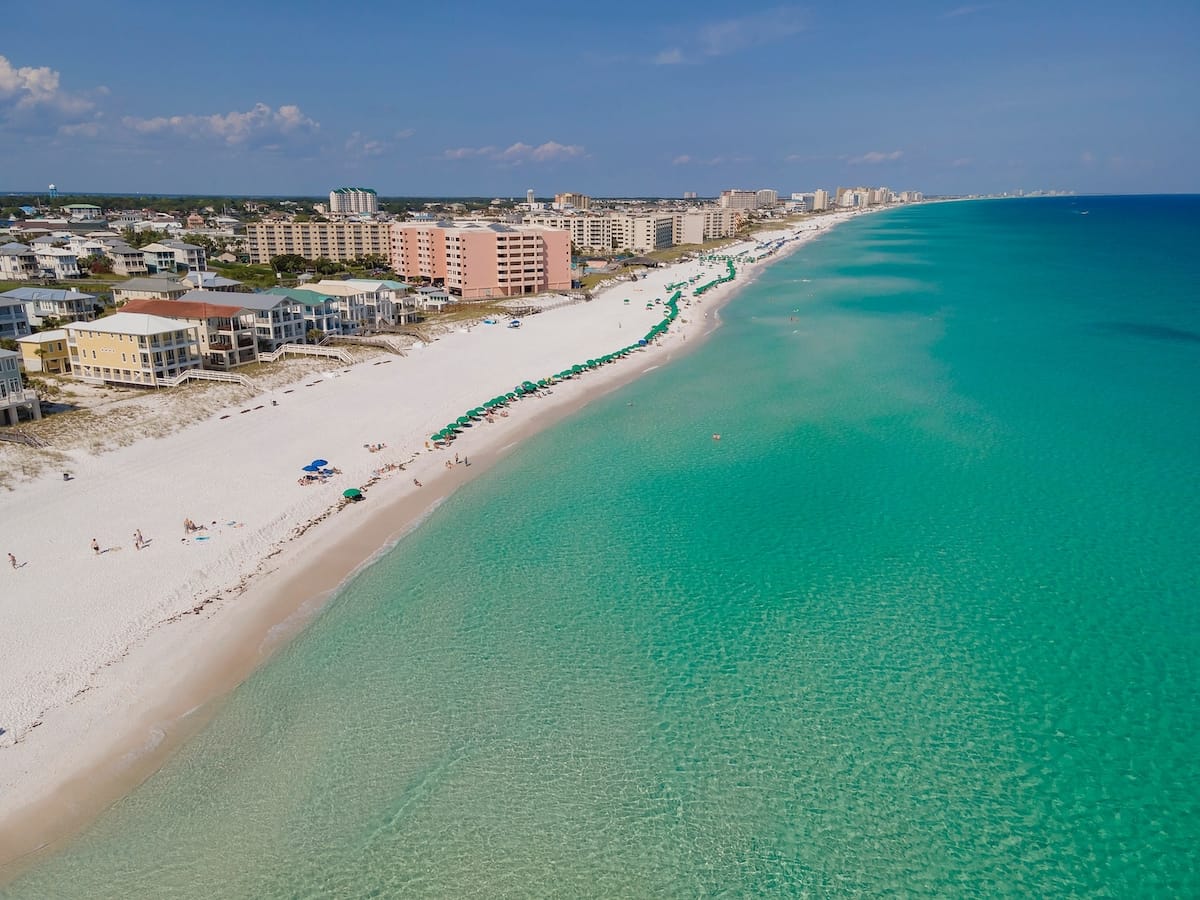 Henderson Beach State Park is a great place to access the beach and enjoy the crystal clear gulf waters.
All in all, Destin is a wonderful spot to take in the gorgeous and unique Florida landscape.
Pompano Joe's is a dockside seafood house you won't want to miss.
It's a popular spot in Destin, but the lively ambiance, views, and stellar entrees are worth the wait! Grouper dishes are raved about and the beachside bar can't be beat!
With so many Destin hotels on the beach to choose from, it's a wonderful place to spend some time during a Gulf Coast road trip.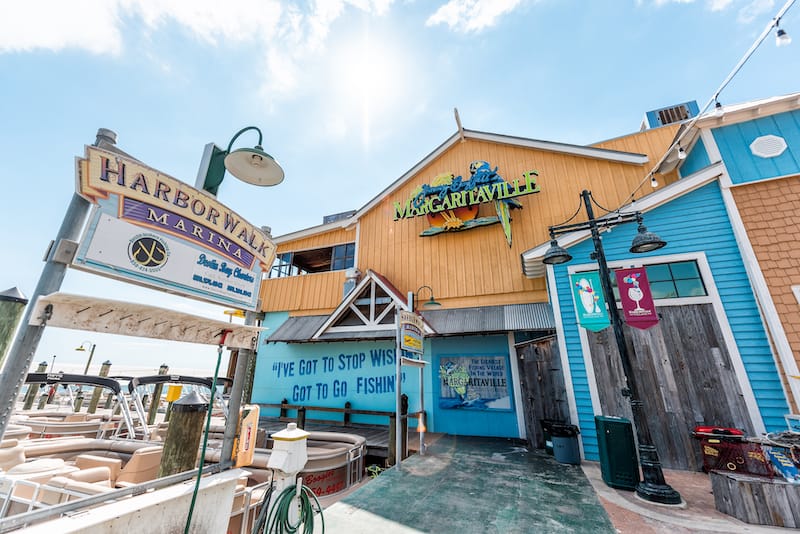 SummerPlace Inn Destin is the perfect place to stay when visiting Destin.
The staying rooms typically include king or queen-sized beds and sofa beds, to accommodate larger parties.
The rooms also feature a microwave and refrigerator for guest convenience. As well as a balcony to enjoy the stunning beach views from the comfort of your room.
Day 2: Panama City
Make the 1 hour and 17-minute drive from Destin to Panama City early on day 2. This will leave you most of the day to explore St Andrews State Park!
Be sure to check out Jetty Beach and Tidal Pool Beach just for starters.
Then take a dip and enjoy some snorkeling or wander the park's Gulf Pier.
Known to be one of the best spots along the gulf coast for searching for shells, visitors could spend the better part of a day exploring the beach and looking for colorful seashells (just don't take them home as it is bad for the eco-system!).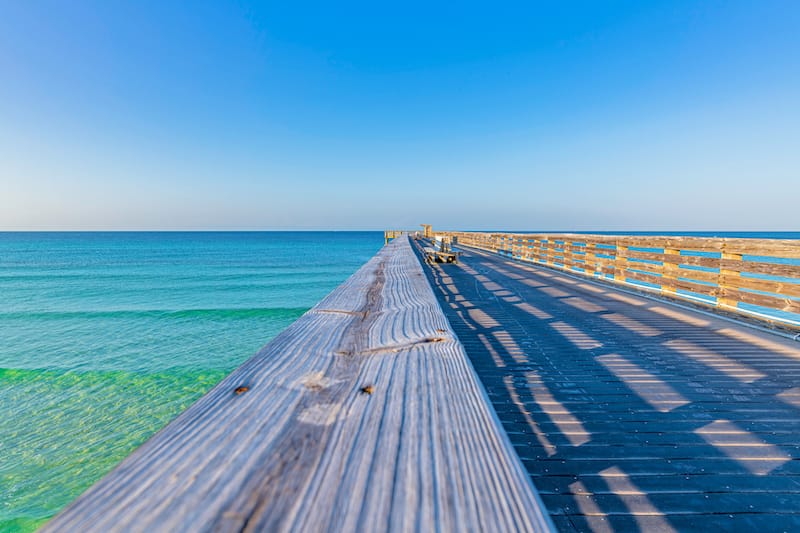 For those interested in some city attractions in Panama City, there are plenty of family fun options.
The Sea Dragon Pirate Cruise and the Man in the Sea Museum are both entertaining options in Panama City.
Coconut Creek Family Fun Park and Shipwreck Island Waterpark are other surefire wins for non-nature family fun.
La Quinta Inn & Suites by Wyndham Panama City is an excellent place to spend a night in town.
The rooms are comfortable and include convenient microwaves and mini-fridges for those trying to prepare meals during their stay.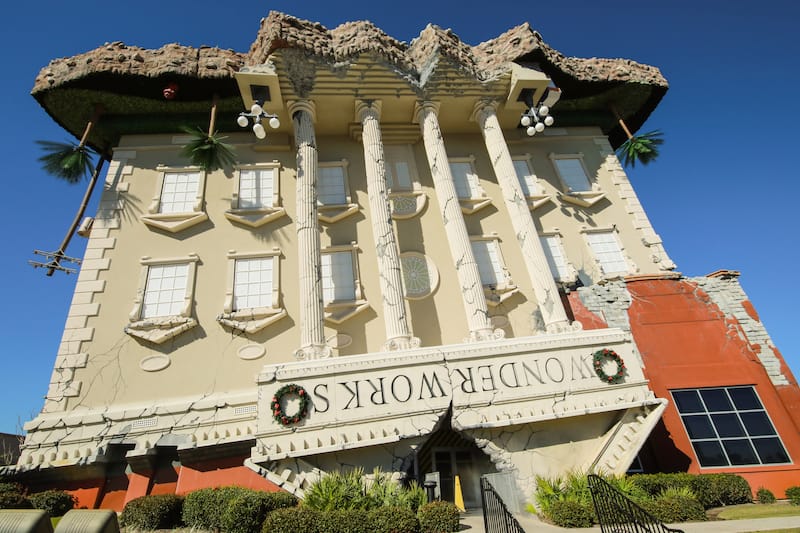 Free on-the-go breakfast, a pool, and a fitness center wrap up the benefits of a stay at La Quinta Inn & Suites in Panama City.
Gypsea Crepes is a delicious and unique place to dine when visiting Panama City. The menu is stacked with sweet crepes loaded with chocolate or decadent fruits and whipped cream.
While the savory selection boasts meats, fine cheeses, filling vegetables, and tasty condiments. The tasty dishes and colorful tropic ambiance at Gypsea Crepes can lighten any mood.
Day 3: Crystal River & Drive to Tampa
Panama City to Crystal River is about a 4-hour and 30-minute drive.
The city of Crystal River is known for its warm rivers, which are fed by natural Florida springs.
The comfortable water temperatures attract manatees. So many in fact that Crystal River is known as the manatee capital of the world!
Crystal River offers some amazing hiking trails through undisturbed forests.
Crystal Cove & Inglis Island are some of the easiest trails in the area, but both offer an amazing forest experience.
There are some stunning kayak routes too! Experienced kayakers can explore on their own, but many different tours are offered for those who would like to be guided.
When hunger strikes, be sure to check out Crackers Bar & Grill.
This Crystal River eatery offers familiar seafood choices, served in a casual setting. The tiki-style bar and restaurant have a spacious waterfront deck overlooking King's Bay.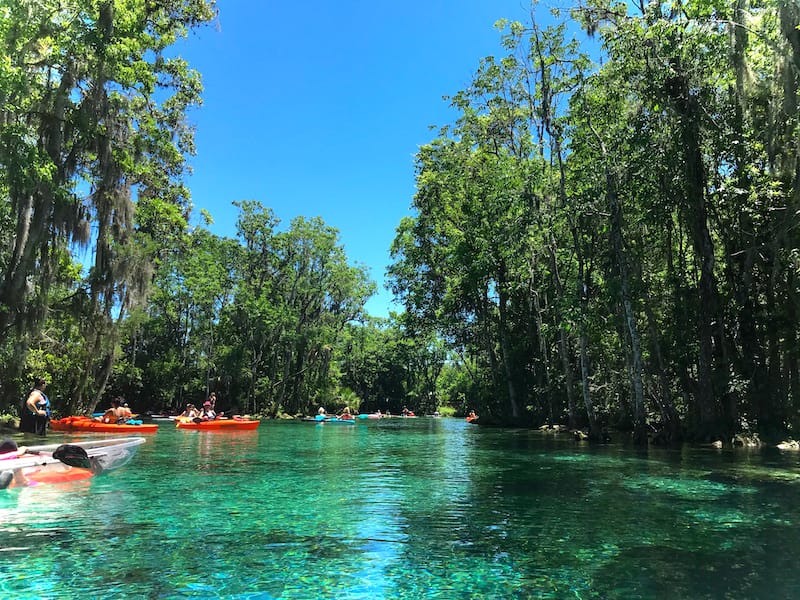 For travelers that would opt to stay in Crystal River for the night, Holiday Inn Express Crystal River is an excellent hotel choice.
This modern hotel's standard rooms include king or queen-size beds, a microwave and refrigerator and even free cribs are available upon request.
There's a free buffet breakfast in the morning and a beautiful outdoor pool to enjoy.
If you'd rather put some more road behind you after a fun-filled day in Crystal River, make the 1 hour and 15-minute drive to Tampa to wrap up the day.
Comfort Suites Tampa Airport North is a great place to stay.
Room accommodations are clean and comfortable. Highlights of this location include a great outdoor pool and a tasty complimentary breakfast.
Day 4: Tampa & Drive to Clearwater
Tampa is one of the most fun cities along the Florida Gulf Coast. Many Floridian cities are known for beaches, but it's not something people visit Tampa for.
Beautiful in its own right, check out Tampa for a break from the nature-based attractions and embrace the cityscape.
For a thrilling day of rollercoasters and adventure check out the Busch Gardens amusement park.
For a more laid-back approach, tours and history cruises are a fun and memorable way to explore and learn about Tampa and the bay.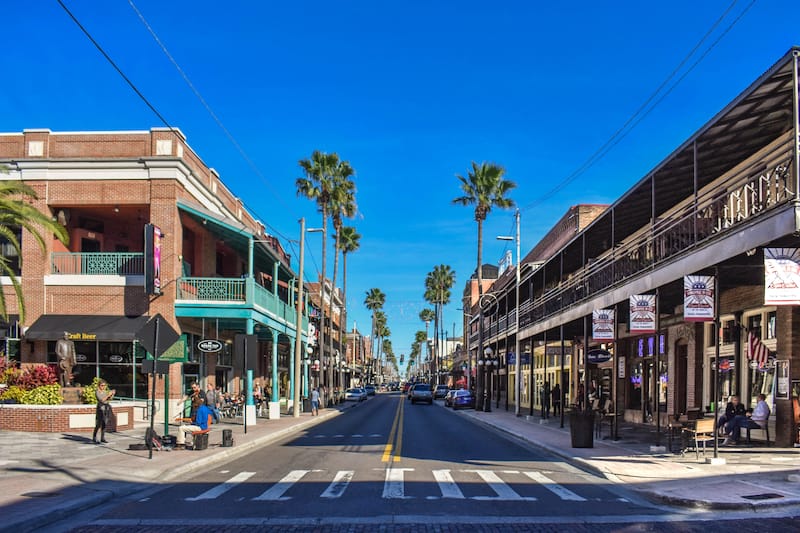 Bahama Breeze is a fun place to visit in Tampa if you're looking for an elegant but not stuffy dining experience.
They feature a beautiful patio full of umbrellaed tables overlooking the water. The Seafood Paella and fun tropical drinks from the bar are highly recommended.
After taking in the highlights of Tampa, make the short 34-minute drive to Clearwater for the next day's adventures!
Hyatt Regency Clearwater Beach Resort is an amazing place to stay right on the beach in Clearwater!
Day 5: Clearwater Beach
Clearwater Beach is famous for its powder-soft, sandy, white beach and is an essential stop on any gulf coast road trip!
Soak up the Florida rays on the beach and enjoy the warm and calm Gulf Coast waters. Then take a quick walk over to Pier 60. The 1,080-foot pier is a sight to see.
If you're traveling with kids they will enjoy the beach playground here and all the pier festivities that come to life each night, just before sunset.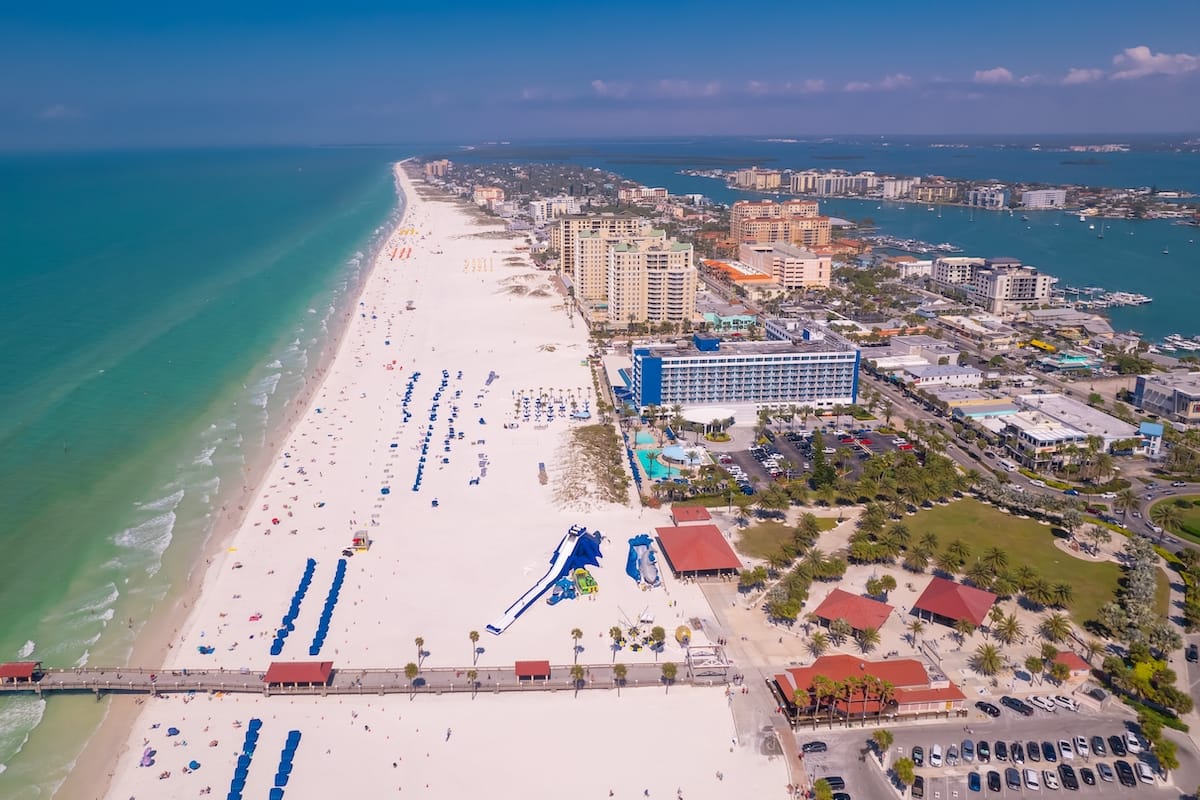 If you've got time for an extra excursion, consider visiting Honeymoon Island State Park.
This natural barrier island is one of the best places to explore nature along the gulf coast.
From Honeymoon Island you can take a quick ferry ride out to Caladesi Island for an even more primitive beach experience!
Jimmy's On The Edge is a tasty and unique place to grab a bite when visiting Clearwater.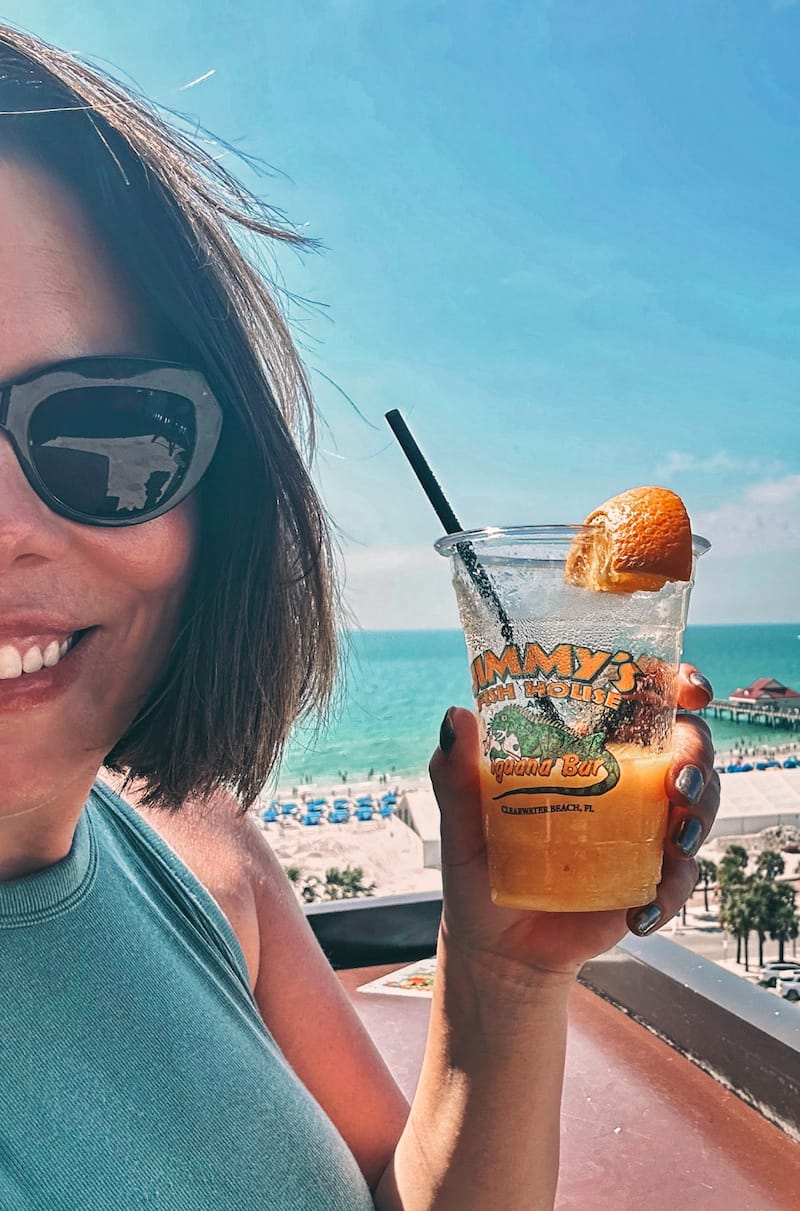 Located on the 10th floor of The Edge Hotel, this rooftop eatery offers stunning views and an ambiance that can't be beaten.
You'll be glad you stopped by for a sandwich, salad, or tasty tropical dessert!
Day 6: Tarpon Springs & St. Petersburg
Tarpon Springs, just 26 minutes outside of Clearwater is another fun stop to consider along your road trip route.
The sponge capital of the world, Tarpon Springs was built by the Greek immigrant community during the late 1800s.
A visit to the sponge docks is a great way to step back in time and explore Florida's history. The sponge docks are a great place to wander and spend a day taking in the sights and sounds of the pier.
Be sure to explore the whimsical sponge shops and pick up some souvenirs along the way.
Yianni's Seafood and Greek Cuisine is the perfect place to get the full sponge docks experience.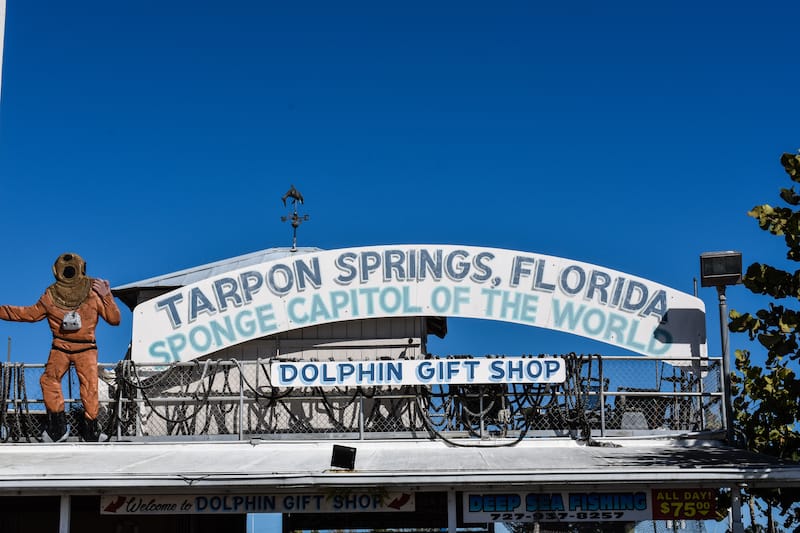 Their outdoor dining space offers beautiful views and the Greek Shrimp Chow Mein is equally as spectacular.
Hampton Inn & Suites Tarpon Springs is a very comfortable place to stay if you decide to spend a night in the Tarpon Springs area.
This hotel features spacious and comfortable staying rooms as well as a beautiful outdoor pool and a small, convenient on-site store for snacks and other essentials.
For travelers that don't spend as much time in Tarpon Springs and still have a decent portion of the day available, travel another 40 minutes along your route to reach St. Petersburg.
This laid-back Florida town is so different from the likes of Tampa and Clearwater (and other places in the US).
It offers a genuine relaxing environment. A visit to historic Fort De Soto is an amazing way to spend some time in St. Petersburg.
Once a military post, today this 1,100-acre area is the perfect spot to enjoy nature through kayaking, swimming, or just enjoying a nice picnic.
Most exciting of all for dog owners, Fort De Soto is home to one of the best dog beaches in Florida. Pups will love parading through the sand and splashing in the waves!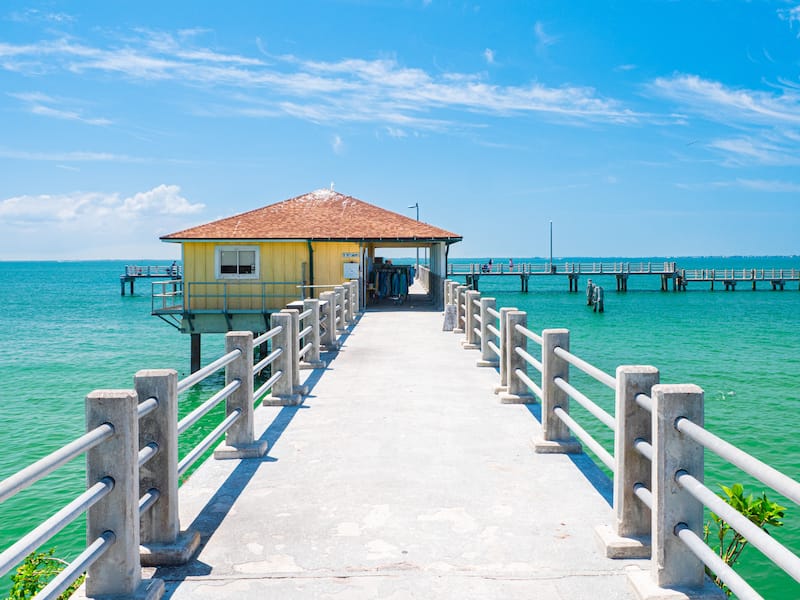 St. Pete Pier is a new city landmark, but one that should not be missed. This wide and spacious pier is perfect for all outdoor activities including biking, rollerblading or just strolling.
And to top it all off, it's home to a stretch of the city's most delicious restaurants.
Doc Ford's Rum Bar and Grille is a lovely spot to eat and grab a drink, located on St. Pete Pier. The fun ambiance and American/Caribbean food can be enjoyed in either the indoor dining area or outdoor deck.
The Yucatan Shrimp here is some of the best you will find on the gulf coast.
The Avalon Hotel in downtown St. Petersburg is a modern, boutique-style hotel. It's located on the bay, so the views are amazing.
The outdoor pool, garden, and on-site restaurant make it one of the best places to stay in the city.
Day 7: Travel from St. Petersburg, FL Back to Destin, FL
The trip from St. Petersburg back to Destin will take approximately 6 hours and 40 minutes. The route along I-75 N and I-10 W will lead travelers through Gainesville and Tallahassee.
Though technically not on the Gulf Coast, they are two new cities that could be added to the return trip itinerary.
Gainesville is a historic Florida city, known for its preservation of older buildings and its stunning urban forest. Also home to the University of Florida, there's a lot to explore in this spot.
Thought of as one of Florida's most beautiful cities, it's not a bad place to stop to stretch your legs along your way back to Destin.
Another 2 hours and 30 minutes to the northwest from Gainesville is Tallahassee. Tallahassee is Florida's state capital and the landscape here is unlike anything on display on the gulf coast.
Known as the hilliest city in Florida, the rolling red hills of Tallahassee will leave an impression on travelers passing through.
Other fun and unique attractions in Tallahassee include the city's antique car museum, Museum of Florida History, St. Mark's Lighthouse, Alfred B. Maclay Gardens State Park, and Florida State University.
Approximately another 2 hours and 40 minutes down the road from Tallahassee travelers will reach the origin of the road trip in Destin. There's nothing like the magic a road trip can bring!
From the white beaches of Destin, to shell hunting in Panama City, on to kayaking in Crystal River there are so many adventures a gulf coast road trip along the Florida coastline can offer.
With mangrove forests, seaside restaurants, and historic sites, a Gulf Coast road trip through Florida is a fun-filled adventure.
No matter what stops and detours lie ahead, enjoy the journey and the memories made at each stop along the way!
Did we miss any essentials on this Florida Gulf Coast road trip itinerary? Let us know in the comments.
More Florida Travel Guides
Pin this Florida Gulf Coast Itinerary