Kazakhstan is easily one of the most beautiful countries on the planet and the country constantly flies under the travel radar when it shouldn't. Especially when places like Lake Kaindy, Kazakhstan's famous sunken forest, exist.
This is a travel guide to Lake Kaindy, part of the Kolsai Lakes in southeastern Kazakhstan, discussing how to visit from Almaty and where to stay when you do.
Lake Kaindy, Kazakhstan: A Travel Guide to the Famous Sunken Forest
I had long wanted to visit the Kolsai Lakes. I didn't know much about the lakes, to be honest, except that there was a sunken forest in one of them. It looked spectacular in photos and I couldn't wrap my head around the fact that there was yet another amazing place in the country of Kazakhstan and I hadn't yet been there.
I always thought to visit the lakes was out of my price range when there, so when I had the chance to visit at the end of last September, I jumped at the opportunity to do so.
I went for an entire weekend to the Kolsai Lakes and then Lake Kaindy on a separate day, but if you are desperate to see only Kaindy and have your own car, you can perhaps visit as a day trip from Almaty. I had no idea that the lakes were not in the same area (whoops).
But, everything about the weekend was pretty much perfect despite me having to work for a bit of it as I prepared a presentation on Kazakhstan tourism to present in Astana a week later.
If you have any tips or stories to share from your trip to Kaindy Lake, please drop them in the comments! I'd love to hear about your experience there as I am 100% certain I will return!


About Lake Kaindy and the Sunken Forest
Kaindy Lake is a lake that is considered part of the Kolsai Lakes but is actually in an area all of its own removed from the other two lakes, Kolsai 1 and Kolsai 2. Kaindy is a much younger lake and probably one of the youngest lakes I've ever visited (although Lake Issyk is now considered quite young after being reformed post-mudslide). I wasn't sure if the lake would blow me away, but it most definitely did.
Lake Kaindy formed naturally in 1911 in the northern Tien Shan mountains after an earthquake caused an enormous landslide. Due to the shifting of the ground, the landslide formed a natural dam which, in turn, created the lake.
It has a depth of 30 meters, or about 100 feet, which is significantly less than the nearby Kolsai Lakes which are deeper by a few dozen meters. The lake is 400 meters long and sits around 2,000 meters high (or 6,600 feet high). The word 'Kaindy Kul' means birch tree lake in Kazakh, actually.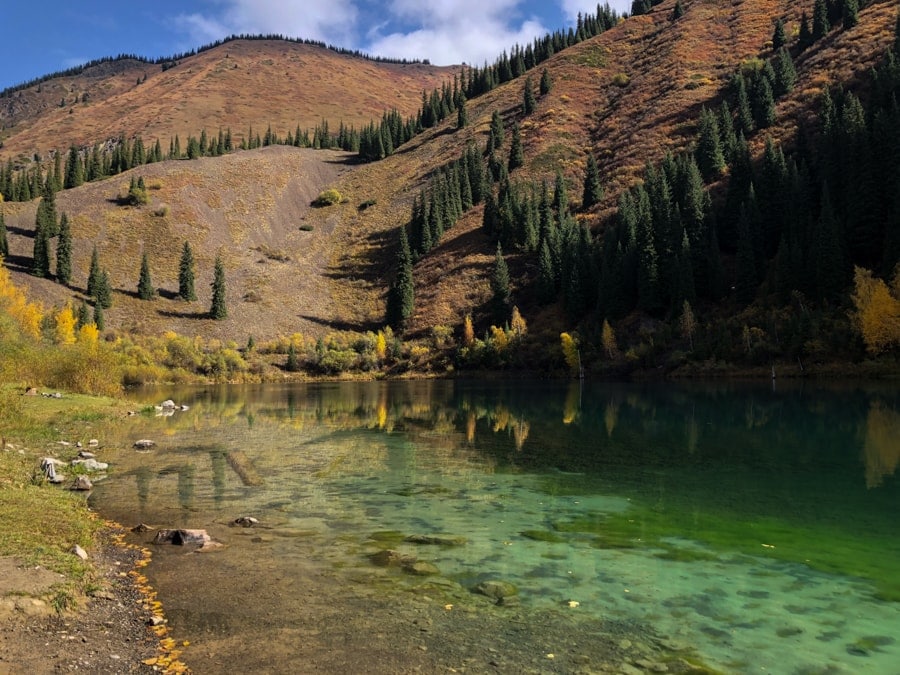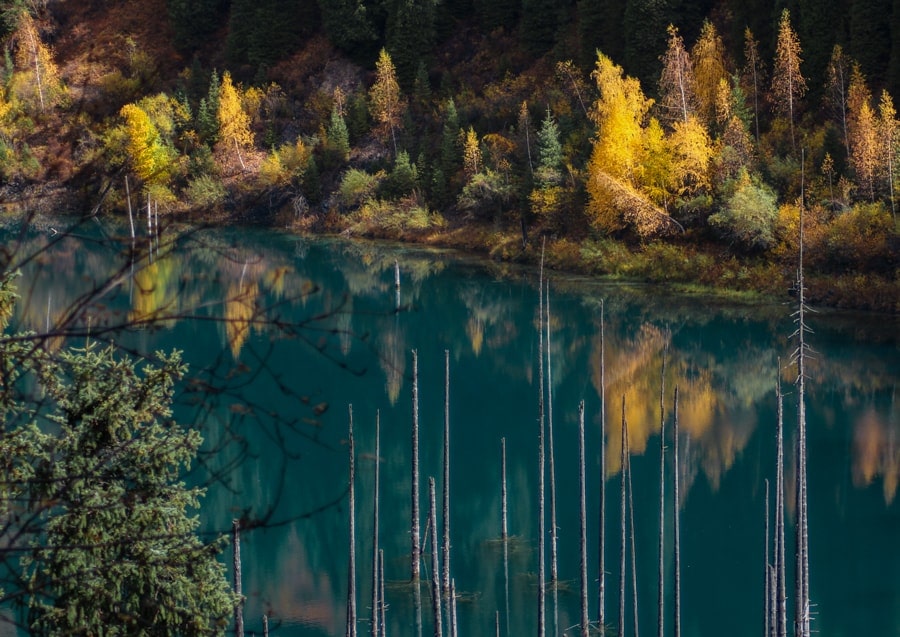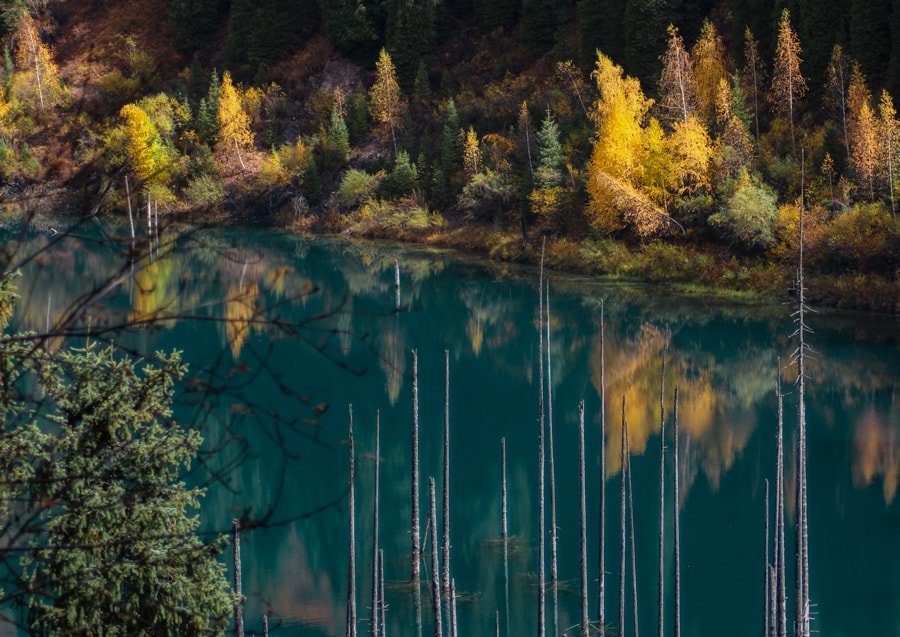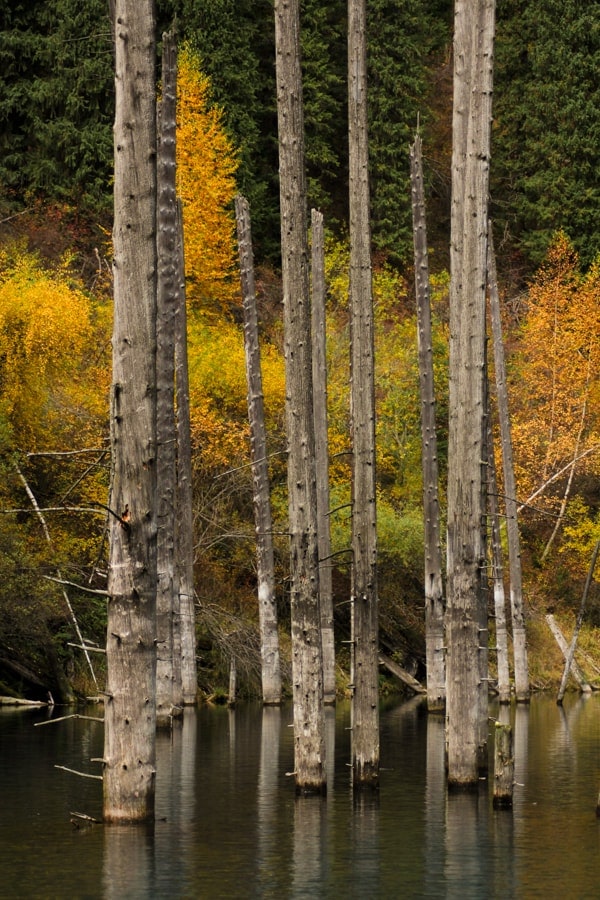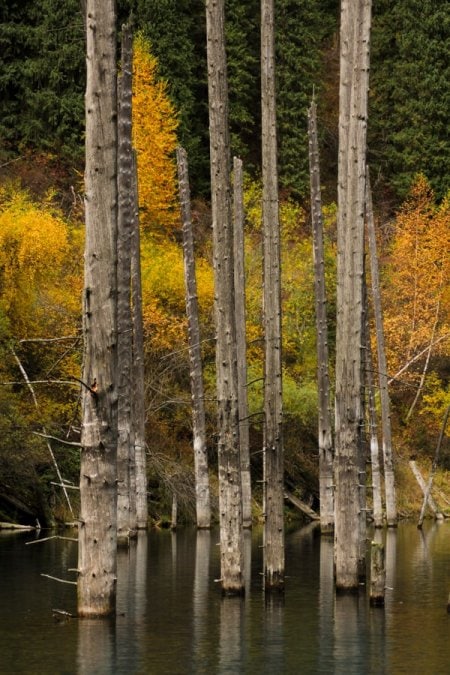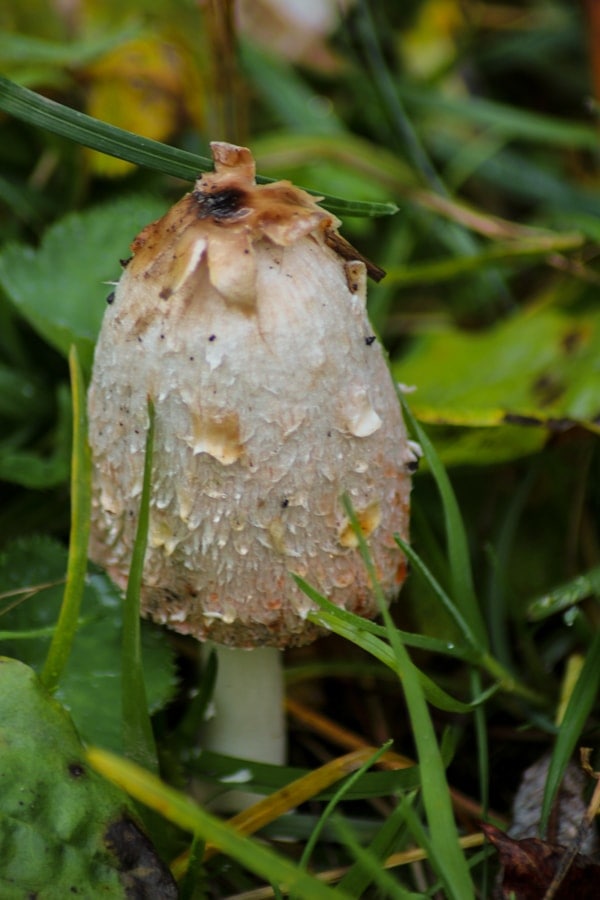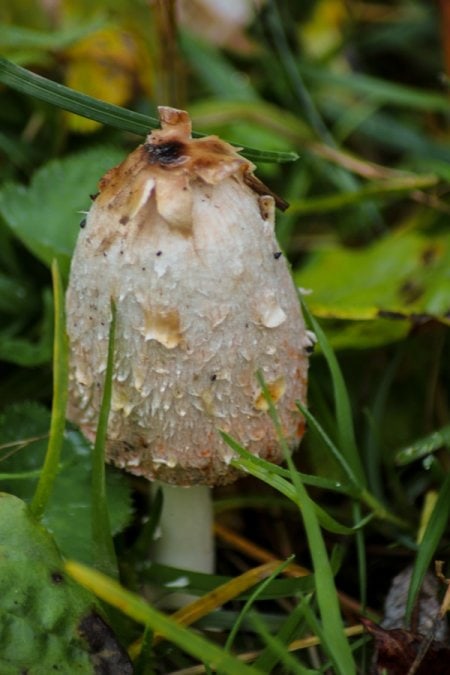 It's also a very cold lake. Its highest temperature is only 6C, or 43F, in the summer. The cold temperature helps keep the trees preserved in the lake which would otherwise deteriorate if the temperatures were warmer. They are still covered in algae, however.
It is generally not as popular as the Kolsai Lakes due to the lake's accessibility being rather difficult. It takes good equipment and a 4×4 vehicle to be able to make it to Lake Kaindy. While the road may be super bumpy, it is anything but ugly. On the way, you will pass the Saty Gorge, the Chilik Valley, and the Kaindy Gorge… so keep an eye out the window and marvel at the Kazakh scenery.

My Time at Lake Kaindy
I went toward the end of September and loved my experience there. While I did prefer the Kolsai Lakes because it was a little less crowded and filled with fewer people trying to score the same Instagram shot over and over, I still highly recommend a trip to Kaindy Lake.
In order to reach the lake, you must take a vehicle that can handle the roads or lack thereof. Once you arrive, you will have to walk a bit in order to reach Kaindy. You will pass a yurt and area of people selling food, drinks, and other goods.
There are many Kazakh men with horses if you'd rather ride a horse to the lake. It will be anywhere from 2000 KZT – 3000 KZT to ride one to the lake. Once there, you can admire the scenery and watch everyone do their Instagram photoshoots.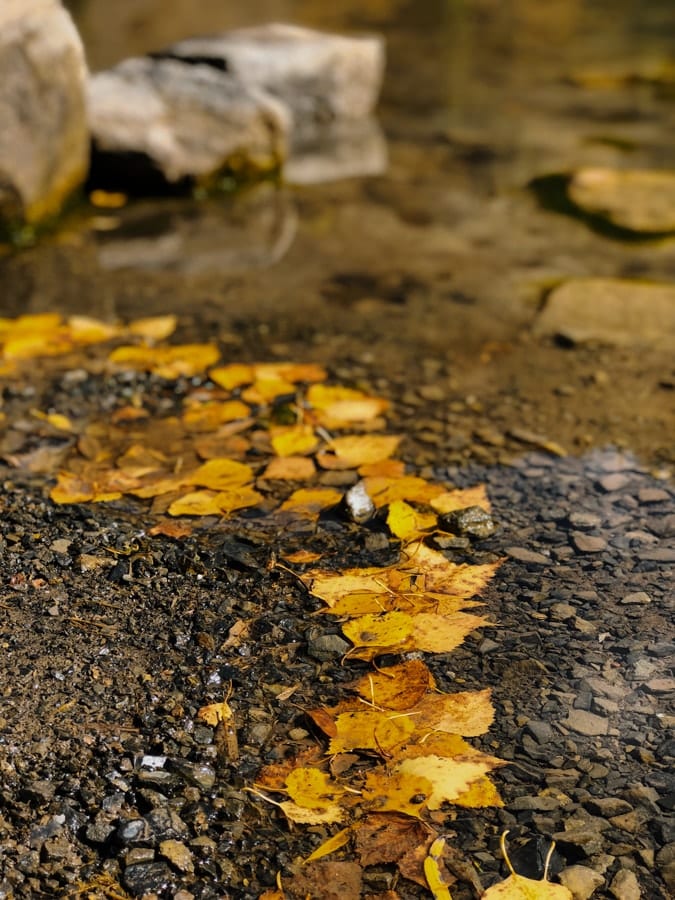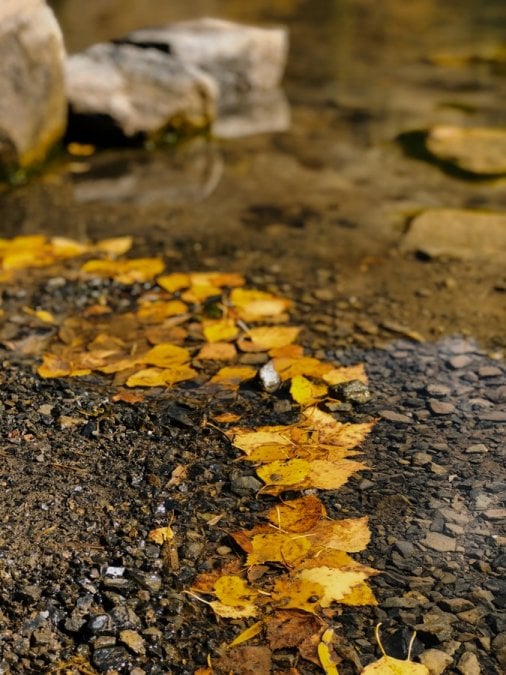 I would then suggest going back to the area where you turned and walking even further. If you keep going that way, you will have an overview of the lake as well as another entry point. You will likely need to cross the lake by walking across a log, but once you do, you will have a stunning view right from the water.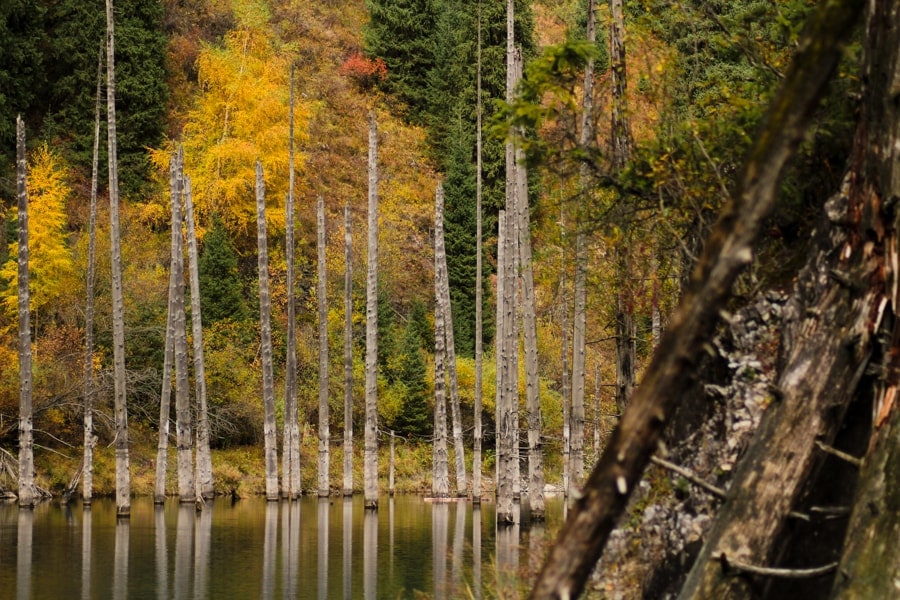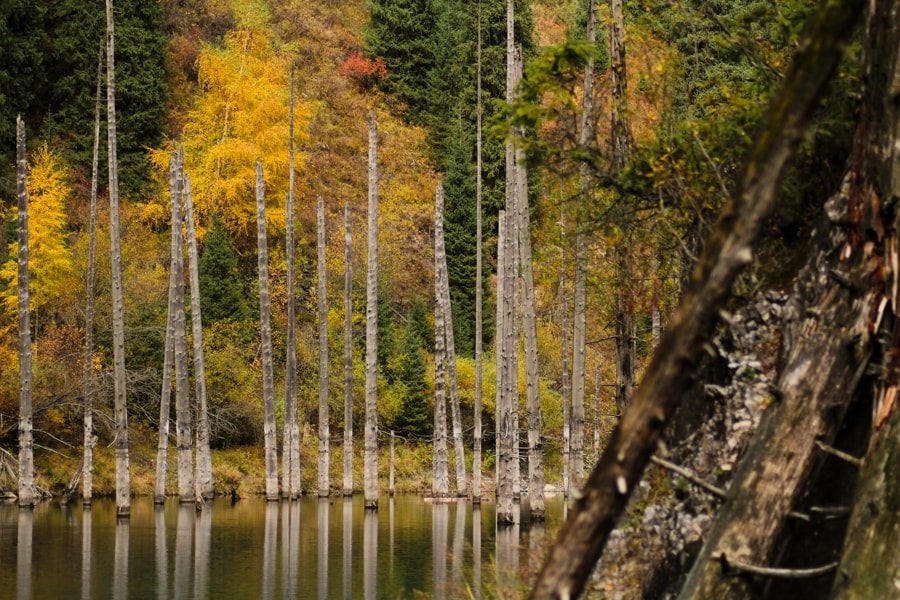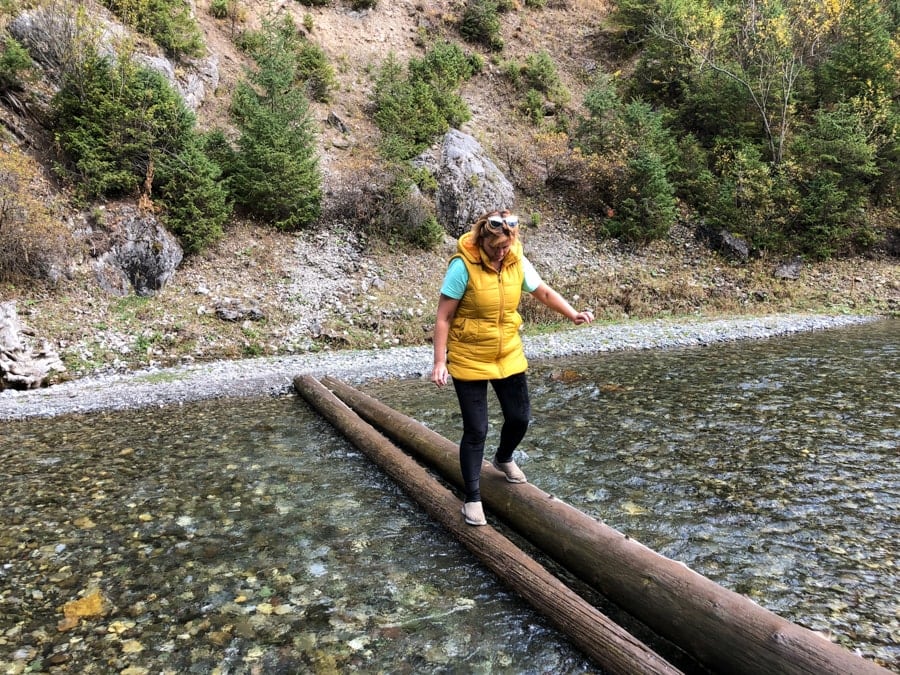 And no fear- there are plenty of pups loitering around the area waiting for attention (attention = food). It was the highlight of my day. Clearly.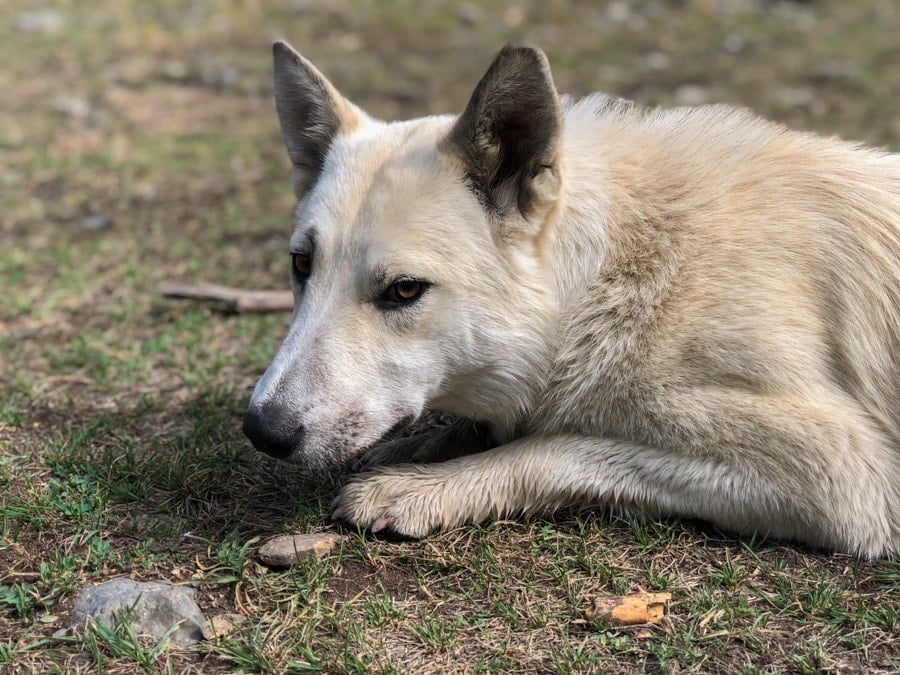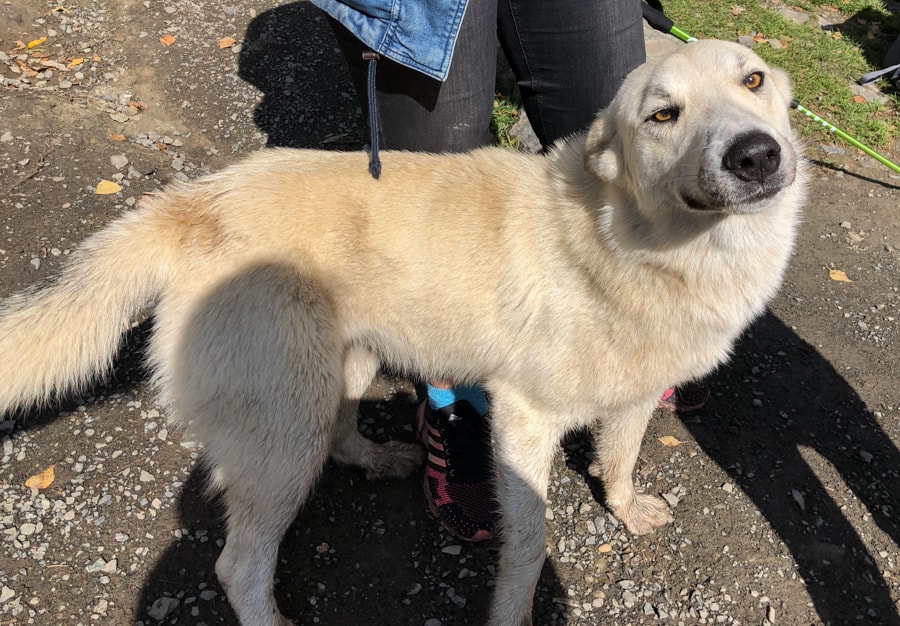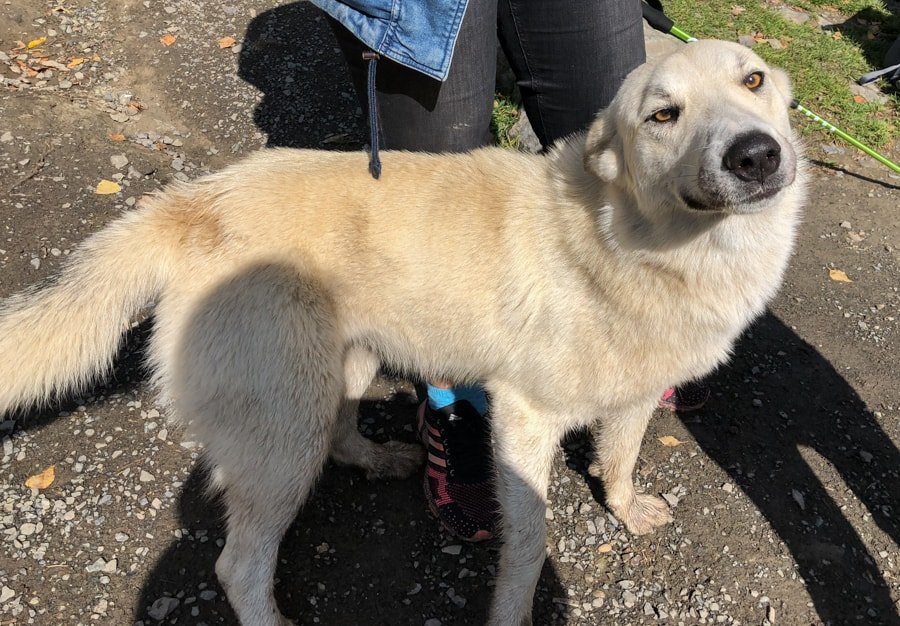 On the way back, you can grab some shashlik or a beer like I did and soak up the wonderful views and scenery you witnessed at Lake Kaindy. It truly is one of the most spectacular places in Kazakhstan. And that truly was a heinous beer.

How Much Does it Cost to Visit Kaindy?
The entrance fee to Kaindy Lake is currently 550 KZT per person and an additional 500 KZT for the bus (pending you take the same type of Soviet-style bus I was in). This must be paid in cash and not by credit card.
How to Get to Lake Kaindy from Almaty
There are a few ways to get to Lake Kaindy from Almaty. I can highly suggest going on a tour, which I listed options below, but you can also do the trip independently. I have previously arranged to go independently and then I got lazy and booked a tour.
By the way, the views on the way there are incredible. You will see desert and canyons before arriving at mountains and alpine lakes. It is so jaw-dropping and so typical Kazakhstan.



Travel to Lake Kaindy by Car
The first option for getting to Lake Kaindy is by personal car or car hire. This can be done easily by driving to Saty village from Almaty (5-6 hours or less, depending on your speed). The only thing I can detail about this is that you will still need to get to Kaindy from Saty village. This requires the use of an SUV or a better vehicle than just a simple car.
The Soviet-style van that took us out to the lakes is available for hire and may be able to do it for you for a decent price. You can reach them by calling +77776474652. They will NOT speak English. Get a local to assist you in communicating with them. This is precisely why I booked a tour.
Also- something to watch out for in Kazakhstan is roadside bribes. I hope that one day I never have to mention this again, but for now, it is a reality. If you're driving a personal vehicle to Lake Kaindy and speak no Russian, you may end up in a situation you don't want to be in. This is not to discourage you from doing so, but just be prepared. I hope I can delete this paragraph one day in the near future.

Travel to Kaindy by Taxi or Bus (Marshrutka)
Another option of getting to Lake Kaindy is by local shared taxi or marshrutka. While I can't promise that this is the most comfortable or convenient method, it is still an option. And it will be the cheapest options, most definitely. Just please give yourself time to go this route and prepare for any mishaps that could occur along the way.
Your best bet for catching public transportation to Saty village is to get to Almaty's Sayakhat bus station. They are leaving 'daily' around 6am-7am. The trip costs 2500 KZT and lasts 5-6 hours. By 'daily', I mean… whenever they leave. Perhaps head there the day before and double-check. If it is high-season from May until September, they will likely leave on a more regular schedule than in the off-season.
Moreover, you can catch a shared taxi to Saty from this same area sometimes. This option will be slightly more expensive but aim for paying 3500 KZT or less for it.
To get back to Almaty from the Kolsai Lakes, you will need to find the shared taxi or marshrutka that leaves the village at about 5am. Again, not the most convenient way to get to the lakes presently. I hope this improves as Kazakhstan tourism increases.


Taking a Tour to Kaindy Lake
This is by far the best option if you have the funds to take a tour. There are several tours that go to Kaindy and I would suggest trying a community tour if there is one running around that time.
Parasat Hostel Tour
My favorite community tour is by Parasat Hostel. The price is 18,000 KZT (just shy of $50) and it includes accommodation and meals in Saty as well as transportation from Almaty and back to Almaty and to all Kolsai Lakes. It also includes the entrance fee to all lakes.
To inquire about dates and prices, send a message to them on Instagram here. You don't have to be a guest at the hostel to book this!

Campit.kz Tour
Campit is a community tour group in Almaty that always has fun activities going on. You can find out where they are heading on Instagram. While they post in Russian, if you send them messages and ask for their Whatsapp numbers, they will send you the information in English. Click here to find Campit.kz on Instagram.
Nomad Outfitters Tour
This tour was suggested to me via my friend Kami and while she took one that included Charyn Canyon (I didn't see that one still available), I reckon they are trustworthy and credible for a Kolsai Lakes tour since she had no issue. She did pay slightly more for an English-speaking guide, but otherwise, this private tour is worth the money for two days. It will take you to the Kolsai Lakes and Kaindy Lake. Click here for more information.

Best Time to Go to Lake Kaindy
I went to Kaindy Lake in September and I can't imagine a better time to go, to be honest. I went toward the end of the month and the trees were so many colors and the place wasn't as crowded as it usually is during the summer months. I do know that a week or two after I went, the area received a snowfall! I would recommend early to the middle of September, as a result.
During the summer months, the weather is ideal but the area is slightly more crowded. While you have a lot of quiet space at the Kolsai Lakes, Kaindy is much smaller and it is harder to get off the path there for a little solitude.

Where to Stay in Lake Kaindy and the Kolsai Lakes
I stayed in Saty and it was organized by the tour I was on. Sadly, there is no online booking for the area just yet, but almost every home in the area offers accommodation during the high season (May to October). If you arrive in Saty, you should be able to find somewhere to stay. Sorry, that is the best advice I can give for now. The prices seem to be around 3000 KZT per night.

Where to Stay in Almaty
To be honest, I always stay at the same place when I am in Almaty. While I am not a person who typically likes a hostel, I definitely like it in Almaty.
Parasat Hostel
This is a newer hostel in Almaty and it is owned by a great friend of mine. This is a quieter hostel and in a part of the city that I love right off of Dostyk Avenue. The property is beautiful, spacious, and there is a large kitchen. The hostel is not a party place and suits my needs perfectly!
–> For current rates and availability click here
Hotel Kazakhstan
This wouldn't be my blog if I didn't post at least one Soviet hotel on it. I have actually stayed at Hotel Kazakhstan before and enjoyed my stay there. The building is a Soviet gem. The rooms are renovated a bit but still have that Soviet flair to them. There is an amazing rooftop bar that gives you a killer view of the entire city of Almaty. Definitely a place to splurge on for a night.
–> For current rates and availability click here
Click here to read my guide for things to know before you visit Almaty.

How to Get to Almaty
My favorite way to get to Almaty is flying airBaltic from Riga. Sadly, these flights are only seasonal and run from the end of April into mid-October. If you are flying outside of that, there are cheap Wizzair flights that take you to Astana (a really far away, but hey, you're in the same country!) and you can get to Almaty from there. Otherwise, Pegasus flies into Bishkek and that is an option. As is Ukrainian Airlines into Almaty.
From Bishkek, getting to Almaty is pretty easy. Follow this Bishkek to Almaty guide for additional details.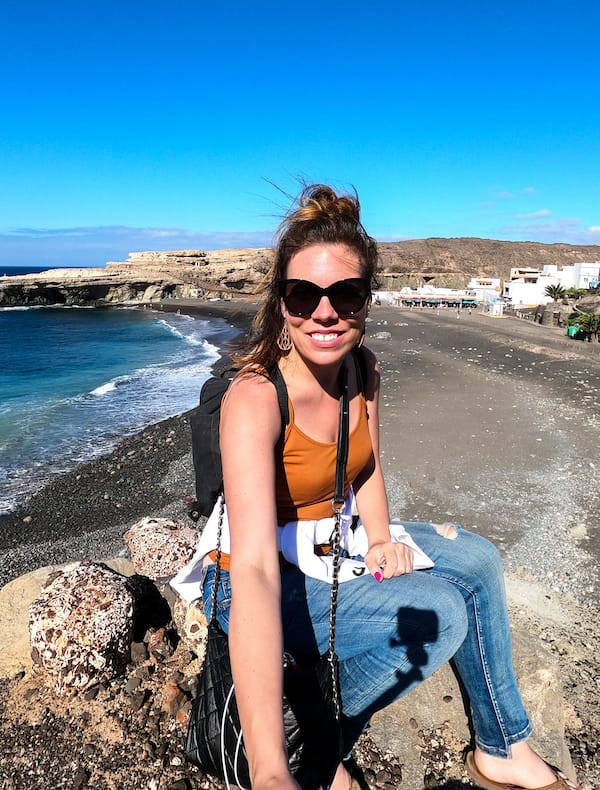 Megan is a travel blogger and writer with a background in digital marketing. Originally from Richmond, VA, she now splits her time between Frankfurt, Germany and Arctic Finland after also living in Norway, Armenia, and Kazakhstan. She has a passion for winter travel, as well as the Nordic countries, but you can also find her eating her way through Italy, perusing perfume stores in Paris, or taking road trips through the USA. Megan has written for or been featured by National Geographic, Forbes, Lonely Planet, the New York Times, and more. She co-authored Fodor's Travel 'Essential Norway' and has visited 45 US states and 100+ countries.