Are you looking for the best things to do in Bordeaux in winter? This guide has you covered – keep reading for more!
Are you planning your trip to Bordeaux last minute?
If youʻre booking your trip to Bordeaux last minute, we have you covered. Below are some of the top tours, hotels, and more!
🇫🇷 Top Experiences and Tours in Bordeaux:
🛌 Top Hotels in Bordeaux:
🚗 Looking for the best way to get around Bordeaux? Click here to check rental car rates for France!
A trip to France in winter is often overlooked (and underrated!). This guide covers what to do in winter in Bordeaux, one of my favorite year-round destinations in the country!
You'll find the most popular winter tours in Bordeaux, as well as museum tickets. And it is always a good time for wine!
Saint-Emilion is a popular wine region nearby and winter is the perfect time to head there!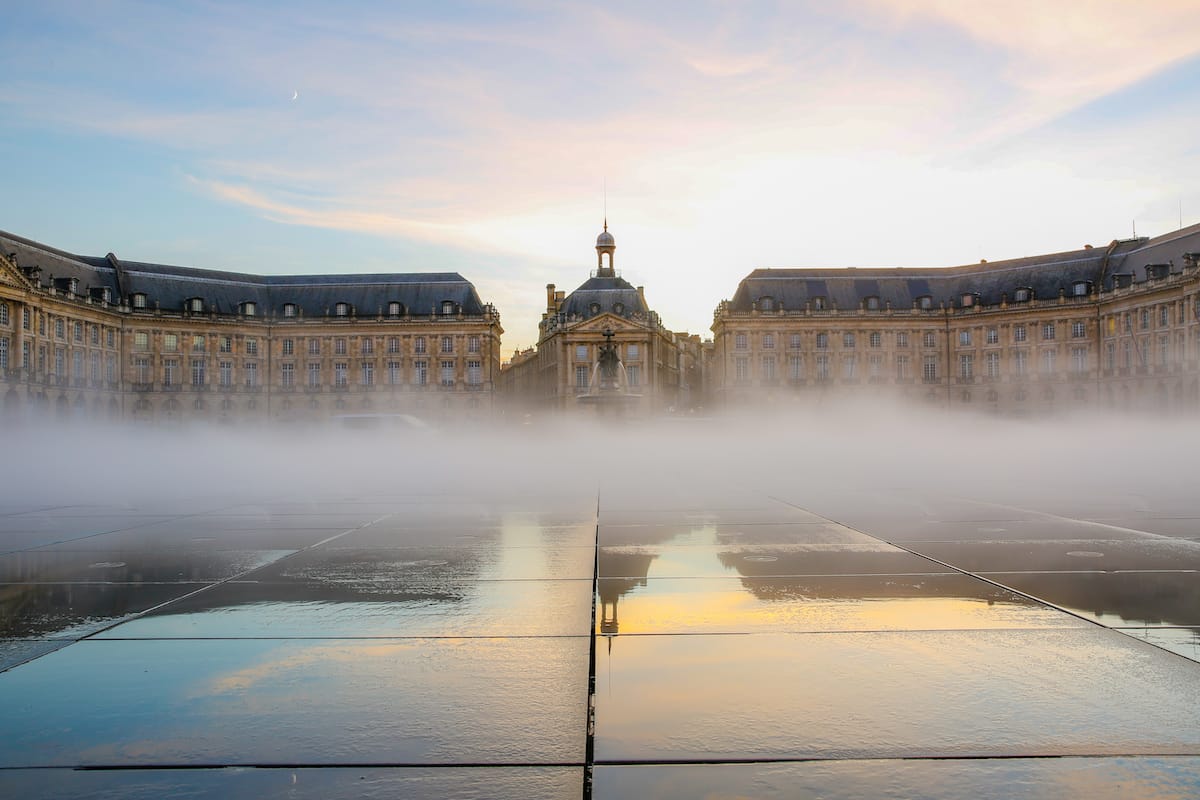 Did we miss any of the top winter activities, day trips, and things to do in this guide? Let us know below!
Winter Temperatures in Bordeaux
The temperatures stay fairly mild in Bordeaux in winter. Here are the monthly averages from November to March:
Bordeaux in November:

highs of 14 C (57 F), lows of 6 C (42 F)

Bordeaux in December:

highs of 11 C (51 F), lows of 3 C (38 F)

Bordeaux in January:

highs of 10 C (50 F), lows of 3 C (37 F)

Bordeaux in February:

highs of 12 C (53 F), lows of 3 C (37 F)

Bordeaux in March:

highs of 15 C (59 F), lows of 5 C (41 F)
Snowfall in Bordeaux
Although Bordeaux does get a bit chilly in the winter, snow is extremely rare and you're not likely to see it when you visit during the winter.
However, it does get a bit rainy, so be sure to dress for the weather anyways!
Best Things to Do in Bordeaux in Winter
1. Peruse the Famous La Cité du Vin
La Cité du Vin invites you to discover the living heritage of wine. The renowned museum offers interactive and sensory exhibitions dedicated to wine.
It covers 18 thematic modules with a personal digital tour guide, available in eight languages.
The tour lasts about three hours and includes visiting three tasting areas with a great multisensory space, educational workshops for youngsters, and a reading room with plenty of material related to the wine world.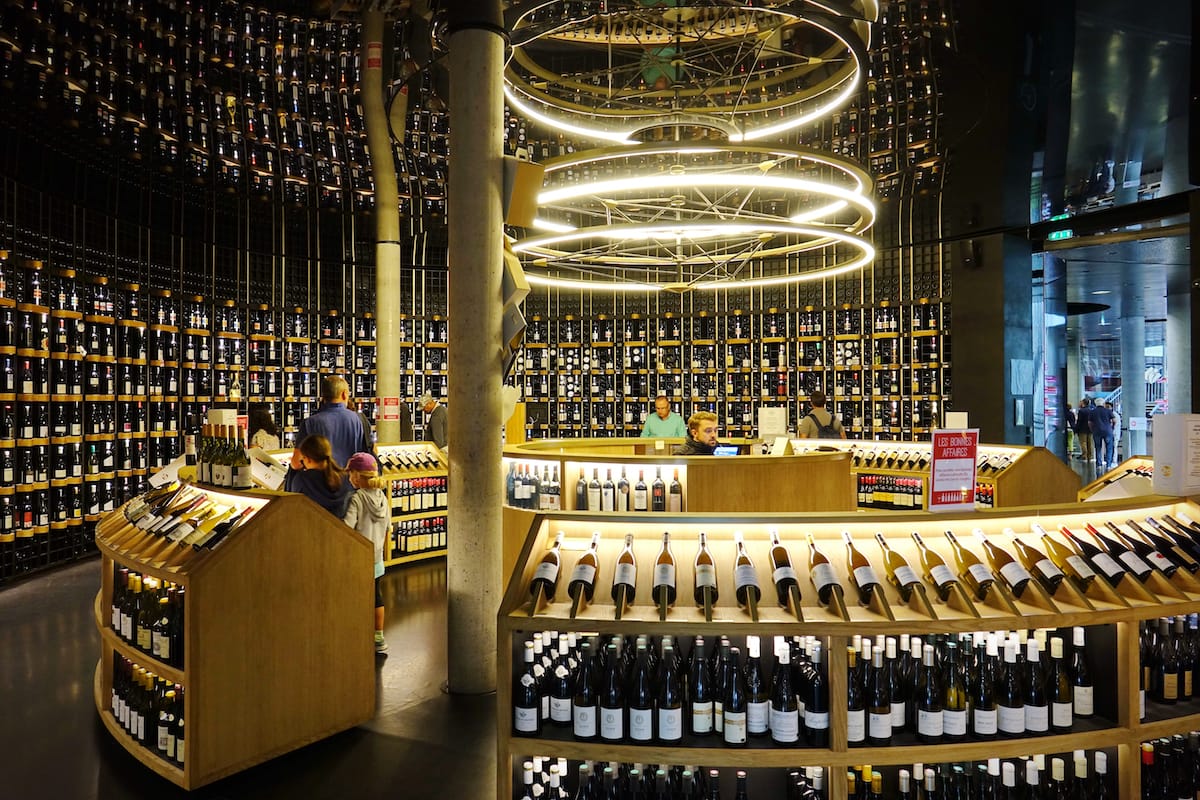 Visitors can also browse the boutique, offering a selection of books, limited edition items, gifts, and souvenirs.
La Cité du Vin has three food areas, including the restaurant on the seventh floor with panoramic views.
At the end of the tour, you'll have the opportunity to relish landscapes of Bordeaux and the surrounding area from the 8th-floor belvedere.
The museum is open to everyone: families, tourists, and people with disabilities.
>> Purchase your ticket to La Cité du Vin in advance here
2. Do an Afternoon Saint-Emilion Wine Tasting Excursion
Explore the well-known wine region of Saint-Emilion by joining an afternoon wine tasting in the renowned region!
Feel the ambiance of the private chateau, discover the secrets of wine production, and try the finest wines of the area.
First, you will visit a family-run wine estate located on the Dordogne River's right bank.
You'll learn about the proper way of wine tasting at a tasting class and get your nose ready for some of the best local wines.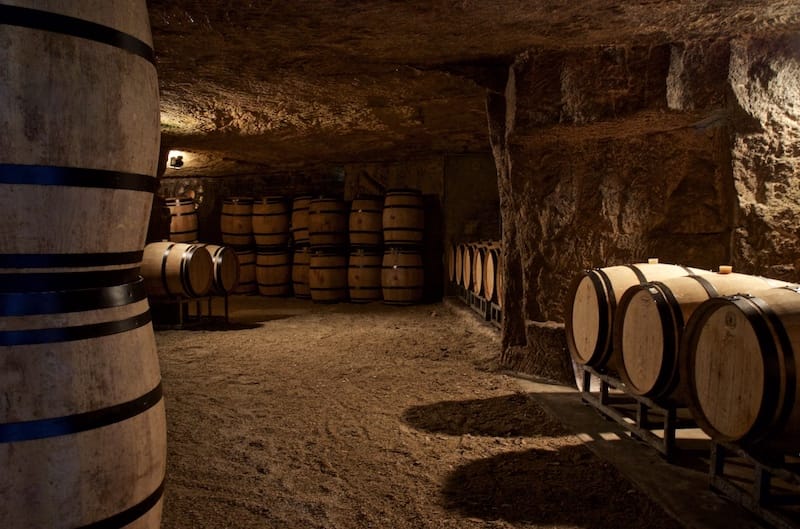 Then, visitors are welcomed at the Great Classified Growth wine estate with beautiful views of the Saint-Emilion vineyards.
The highlights include narrations about the wine-making process as well as an aperitif with fresh bread and cheese.
The last stop is at the medieval village of Saint-Emilion.
Take a guided tour and find out everything about this UNESCO World Heritage Site. At the end of the day, transfer back to Bordeaux is organized.
>> Click here to check Saint-Emilion wine tasting rates and availability
3. Sign Up for a Bordeaux Walking Tour
Join the two-hour walking tour of the city and explore the historical heritage of the area.
Some of the highlights of the route are: one of the largest squares in Europe, Place des Quinconces; the Old Town with its narrow alleys and streets, the reflecting pool of the Place de la Bourse and the Garonne River romantic bridges.
The tour starts at the Bordeaux Tourist Office on Cours du 30 Juillet, where the guide will join you.
Gain an intriguing perspective on the city by strolling past town halls, theaters, private mansions, parks, squares, fountains, as well as modern economic and artistic projects.
You'll have the opportunity to reveal the diversity of the city's heritage, including architectural wonders and urban landmarks.
You'll travel back through history and learn about the Enlightenment philosophers.
During the walking adventure, visitors are directed by bilingual guides. The tour isn't suitable for children under 18.
>> Click here to check Bordeaux walking tour rates and availability
4. Visit the Les Bassins des Lumières Museum
Dive into a surreal and provoking experience at Les Bassins des Lumières Museum.
This is one of the top attractions to visit in Bordeaux. Housed in a former German submarine base, it's the largest digital art center in the world.
The voluminous space is filled with tailor-made technology and sound system, bringing to life the works of classic and contemporary artists.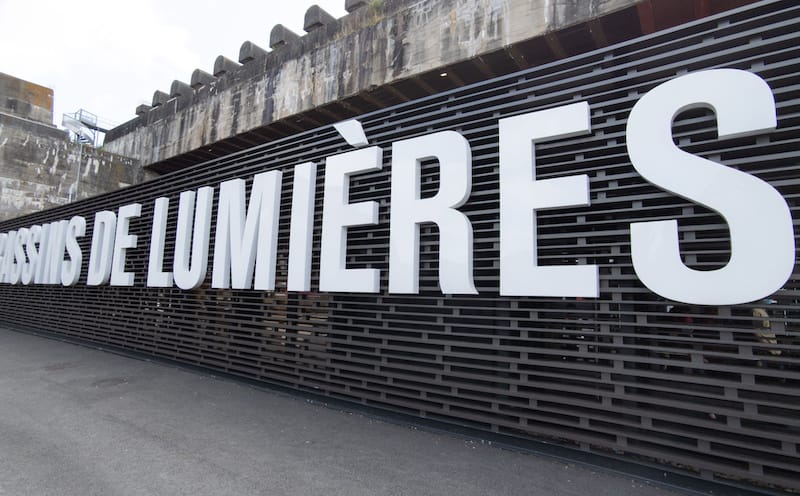 Here you can relish world-known pieces of art in the mixture of music, movement, and architecture.
The center provides entertainment for the whole family. Iconic artwork recreations are organized for children. Visitors can enjoy the movements of artworks on the ground, the wall, and the water.
To visit the museum from the city center, you just need to take Tram C: Raveziès stop, then bus n°9: submarine base stop, from Saint Jean train station.
Address: Imp. Brown de Colstoun, 33300 Bordeaux
5. Take a Cognac Masterclass & Tasting
Take part in a cognac tasting workshop where you'll have an opportunity to discover the aromas, blends, and crus of high-quality cognacs.
This 2.5-hour tour takes place in the village of Saint-Preuil, in the center of the vineyard of Cognac, 15km away from Cognac town. Reveal various flavors, characteristics, and blends of the unique beverage.
The expert will help you discover the distillery's techniques and skills as well as uncover manufacturing secrets.
You'll get leaflets with instructions on how to taste a cognac and pair it with food.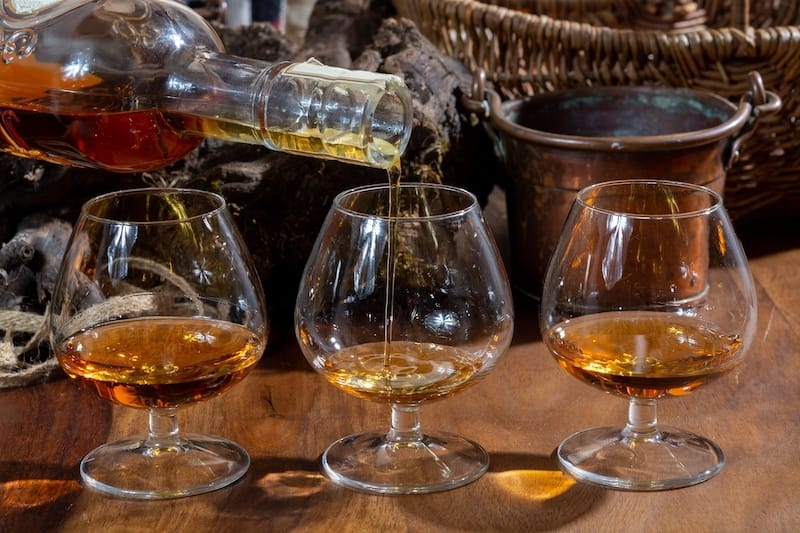 The tasting will include a minimum of three cognacs from five to 40 years of age.
The masterclass doesn't depend on any brand or producer. The workshops are available in English and French.
Don't hesitate to join the masterclass even if you're not a cognac drinker, this tour will surely convert you.
>> Click here to check Cognac tasting rates and availability
6. Stroll Around a Bordeaux Christmas Market
Starting from November, like many other French cities, Bordeaux gets festive with decorated streets, adorned vitrines, and Christmas markets. The city boasts a great holiday market scene.
Enjoy the Christmas spirit at one of the biggest markets in the region, Marché de Noël de Bordeaux, with 150 pavilions offering traditional Christmas goods, including decorations, clothes, jewelry, toys, and local products.
Hot wine and roasted chestnuts make the holiday ambiance complete.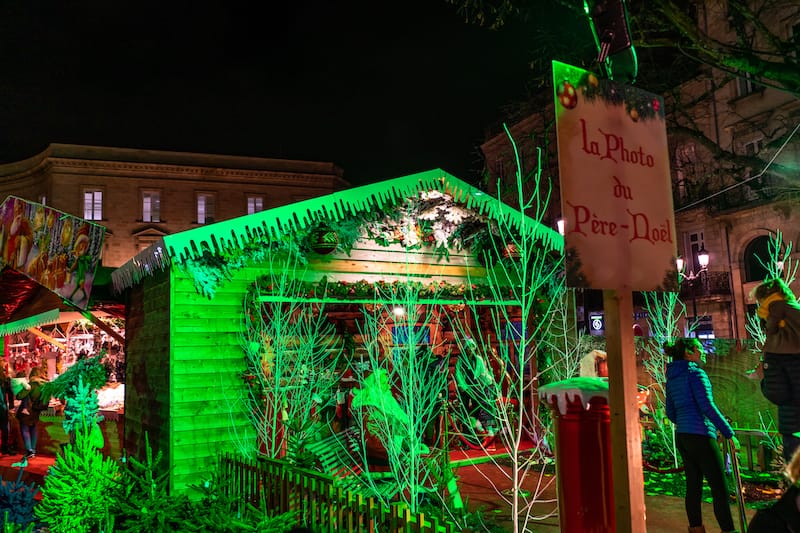 Another top Christmas market provided in Bordeaux is Xmas Market – Darwin, a unique event with regional creators and craftsmen.
The market encompasses stands of jewelry, accessories, clothes, art items, books, sports goods, and organic products.
Other famous markets include IBOAT & Blonde Venos, offering many stylish stands, and activities for kids; Marché des Créateurs Recycleurs, hosting recycling artists and organizing workshops for kids and adults.
Another interesting festive market with a special Christmas celebration is hosted by Les VIvres de l'Art.
7. Go Ice Skating in Bordeaux
For cold winter days, get into the Christmas spirit by going ice skating. Stop at one of the best ice skating rinks in the area and have a frozen adventure.
The sports complex of The Patinoire de Mériadeck was founded in 1981.
Hosting concerts, shows, and ice games, the center allows visitors to skate on the Olympic track dimensions.
The Mériadeck rink is the largest in the metropolis, boasting the capacity of accommodating from 4800 to 7250 spectators.
The complex is located downtown and is served by the tram. It offers a family plus label, providing specially adapted opportunities for young and old alike.
It's important to reserve tickets beforehand to avoid the queue and to get all the necessary answers about skating, shows, and concerts.
Information in English, French, and Spanish is available. The rink is wheelchair accessible.
8. Warm Up at One of the Best Cafes in the City
With tons of lovely coffee shops, Bordeaux offers an exceptional coffee experience!
Café Piha was opened in 2017 and has been constantly buzzing with visitors ever since.
Famous for their bold brew, they also offer delicious food options like pancakes, avocado toast, and various pastries.
Whether you need a nook to get some work done or a nice place to grab a cappuccino with friends, Café Piha provides the ideal scene in the heart of the city.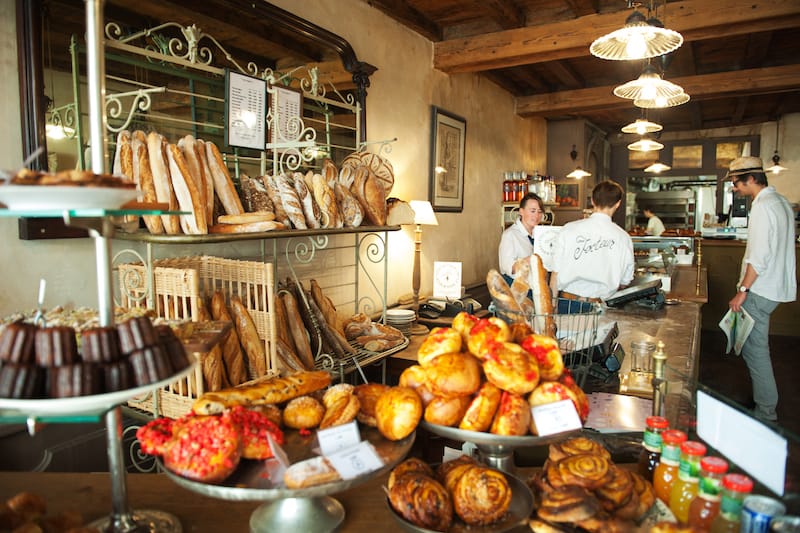 Another great place to stop is SIP Coffee Bar. This cafe knows how to meet the needs of a coffee lover.
With more than 15 years of coffee roasting experience, it offers an abundant variety, from bottled coffee to fresh-brewed cappuccinos.
Visitors will also find a wide range of treats, including seasonal salads, tasty tarts, and paninis.
One more coffee hotspot of the city is L'Alchimiste Cafe Boutique.
With the coffee bar, a small gallery, and a forest-themed sitting area, the coffee shop offers different roasts originating from Eastern Africa and Central America.
9. Attend the Trente Trente (an Emerging Arts Festival)
Founded in 2004, Trente Trente is a unique program of multidisciplinary shows performed by artists from various horizons.
The eclectic festival brings together different disciplines, like theater, music, installation, circus, performance, dance, and combines them in a new vision of contemporary art.
Trente Trente has hosted more than 300 artists and companies since its creation. It also provides workshops on dancing, music, and even performance, conducted by the artists of the program.
The 20th edition of the show will take place from January 12th to February 02, on the cultural stages of La Rochelle, Boulazac, Le Bouscat, and Bordeaux.
In Bordeaux, the shows will be organized at the following places: The CDCN Manufacture, Le Garage Moderne, Bakery Art Gallery, Halle des Chartrons, Lerme Market, Art Food, Washbar, and MÉCA.
10. Spend Some Money at Winter Sales and Markets
A rich history and diverse cultural influences have shaped the area's retail landscape, providing various options to satisfy every taste and budget.
For designer shops, head to the quarter around Place des Grands Hommes and Cours de l'Intendance.
Find wine and chocolate on the Allées de Tourny. Walk down rue Ste-Catherine, known as the longest pedestrian street in Europe, to enjoy budget-friendly shopping options.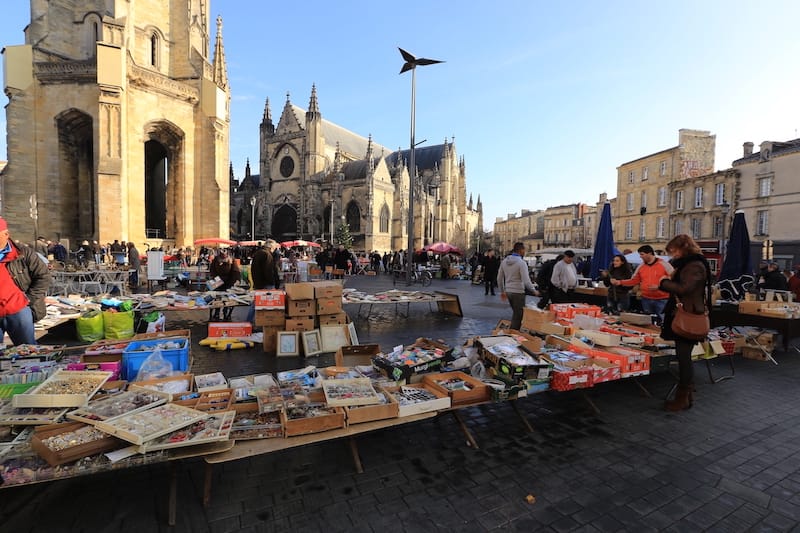 Good budget shopping is also available at the Hangars, the riverside outlet shops. Antique hunters can visit rue Notre-Dame, the Chartrons quarter, where they can stroll along dozens of stands in the indoor antique market.
Local wine stores form an inseparable part of the city's shopping scene.
Sigh over legendary vintages at the shops like Badie, 62 allées de Tourny, and La Vinothèque, 8 cours du 30-Juillet. You can also sample the local wares at a wine-tasting bar, the Bar à Vin.
11. Enjoy a Spa Day in Bordeaux
Bordeaux is well known for its luxurious spa scene, offering a haven of relaxation and wellness.
Here are some of the top options. Les Bains de Léa Spa, housed in Le Grand Hotel de Bordeaux, is inspired by antique Roman baths.
It covers three floors and a panoramic terrace with a jacuzzi overlooking the city. The center provides beauty treatments, waxing, a fitness club, pilates, and personal training.
The facilities include an indoor pool, sauna, hammam, and a fitness center.
Their face and body treatments are based on chemical-free products. Spa de Seze also welcomes its visitors in the heart of Bordeaux, in the Hotel de Sèze.
Aimed at serenity and relaxation, the spa center offers massages, face, and body treatments. The amenities cover a steam room, ice fountain, sauna, experience shower, and a jacuzzi.
Their label treatment, called Collier de la Reine, offers face skin polish with fine diamond particles.
12. Check Out the CAPC Musée d'art Contemporain de Bordeaux
The Museum of Contemporary Art of Bordeaux was founded in 1973 and was originally known as the Centre of Contemporary Plastic Arts.
It's a leading cultural venue with a unique vision of contemporary art and history.
This outstanding art space offers a diverse program of temporary performances, exhibitions, educational and cultural events throughout the year. It houses the Entrepôt Lainé, a former colonial goods warehouse, constructed in 1824.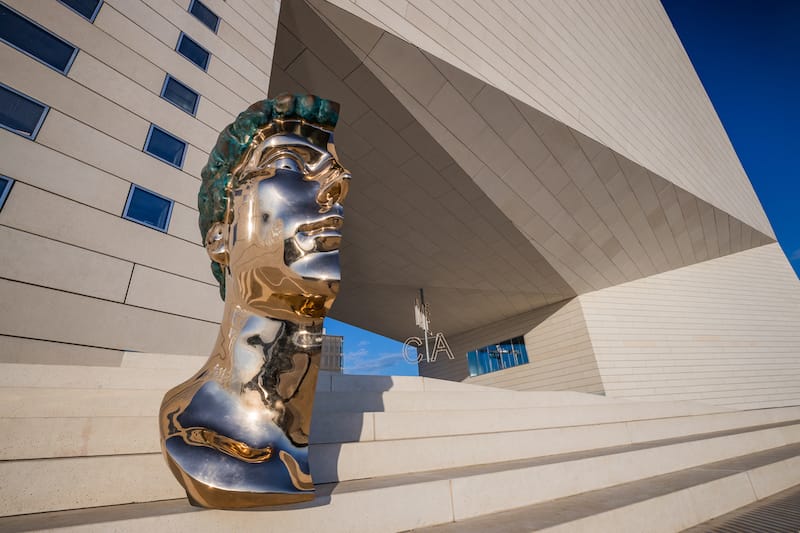 Admire the museum's exclusive artwork, including site-specific items on permanent display by Keith Haring, Christian Boltanski, or Richard Long.
You can also take a break at their cafe and a restaurant or browse in the gift shop.
The center is located between the Garonne and the Jardin Public banks in the district of Les Chartrons.
The museum entrance is free from the 27th of June to the 30th of August.
Address: 7 Rue Ferrere, 33000 Bordeaux
13. Indulge at One of the Best Restaurants in Bordeaux
Bordeaux boasts one of the best dining scenes in France. Let's consider several top options in the area!
A cocktail bar and restaurant, Symbiose, fascinates with its wooden beams, stone walls, and cute terrace.
You'll be offered a menu of classics and signature drinks, as well as dishes made from the ingredients harvested from Symbiose's on-site garden.
Situated on the seventh floor of the Cité du Vin, Le 7 has huge windows with scenic views of the city and the Garonne River.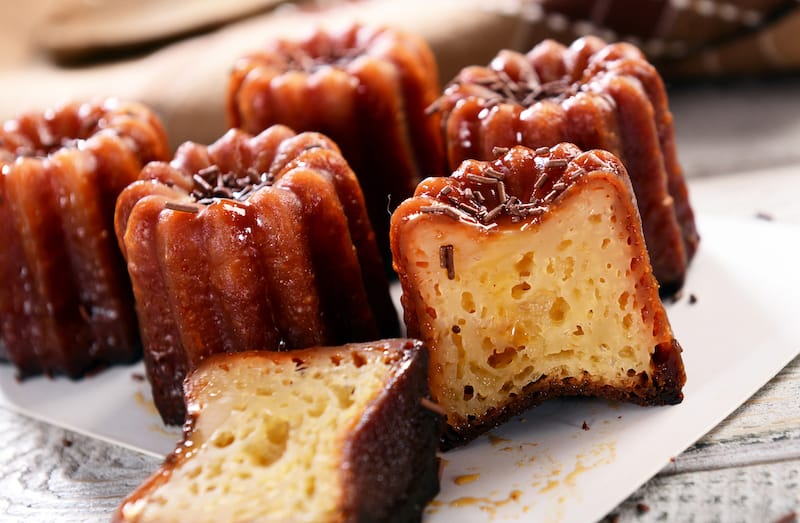 Famous for blending local produce with extensive flavors, the cafe draws visitors with offers like beef carpaccio, oyster tartare, and chickpea hummus.
Relish an abundant variety of wines and delicious desserts. Bocce Saint Paul's restaurant welcomes its guests with the most delicious Neapolitan pizza in the area.
It will amaze you with menu highlights like the mortadella with truffle and pistachio, smoked mozzarella, and a range of Italian wines from the restaurant's cave inventory.
14. Spend an Evening at the National Opera of Bordeaux
The Bordeaux National Opera is housed in the 18th-century architectural masterpiece constructed by Victor Louis. It boasts exceptional acoustic possibilities due to the wooden structure.
The theater mainly provides lyrical and choreographic performances with exceptional artistic range. The long history of the theater covers theater plays, concerts, and operas, serving as a stage for many famous performers.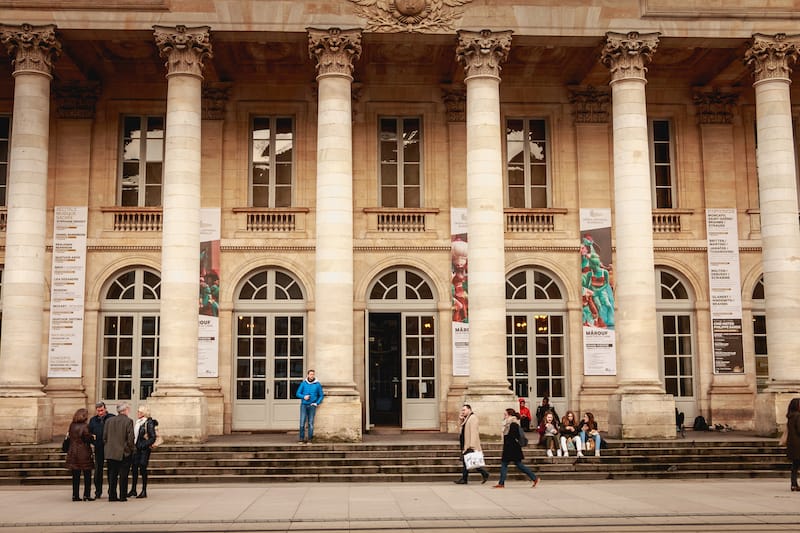 It boasts a huge permanent artists team with 110 musicians from National Orchestra, 38 dancers from National Ballet, and 37 artists from the Bordeaux National Opera Choir.
In addition, the Grand Theater hosts many international conductors and prestigious soloists each season. Guided tours of the Grand-Théâtre are available. At the end of your visit, you can stop at La Boutique, located in the rental hall.
Address: Pl. de la Comédie, 33000 Bordeaux
15. Try Raclette
La Raclette is located between Place du Parliament and the historic Place de la Bourse, in the center of the area's restaurant quarter.
Don't miss your chance to try delicious traditional Raclette, served with cold meat varieties as well as smoked salmon, or a vegetarian selection.
Raclette doesn't merely refer to the Savoy cheese, but also to the unique dining experience. A giant cheese is served in the Raclette cheese device with a melting contraption. The cheese melts over potatoes or any other food you prefer.
This is a great way of enjoying a real hands-on French meal with family and friends. La Raclette is a popular destination among locals and tourists, so reservations should be made beforehand.
There are two dinner sittings, 7 pm and 10 pm, on Thursday, Friday, and Saturday.
Did we miss any of the best things to do in Bordeaux in winter? Let us know how you'd spend winter in Bordeaux in the comments!
More Bordeaux Travel Guides
Pin this Winter Trip to Bordeaux Guide