Meta Description: How to make a travel video. Tips for creating a travel blog. Useful tips for beginner bloggers. The way from travel video ideas to choosing the best camera and the best video editing software.
Top 10 Tips For Making Your Travel Video
If you travel a lot, be sure to try to start your travel blog. You will have enough interesting video content. The main thing is to learn how to make a travel video. Here are some tips for beginner bloggers.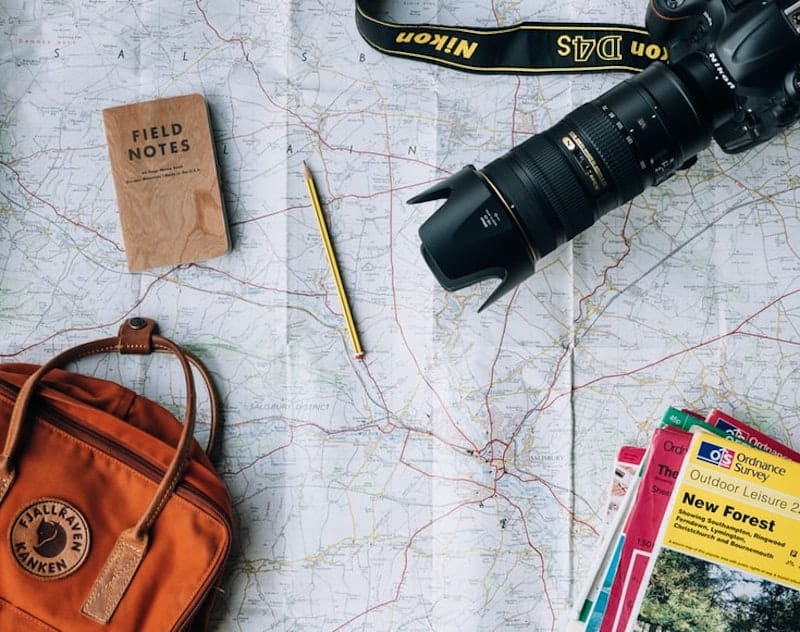 Look for Travel Video Ideas in the Blogs of Famous Travelers
Creating a travel vlog that will quickly gain popularity is quite a difficult task. Work on ideas before you begin.
The first rule of finding ideas sounds quite unusual. Make it a habit to browse the travel blog of a famous traveler every day. But don't just look, study.
How does a blogger introduce themself in a video, address the audience, joke, and share experiences?
How does a blogger tell a story, announce the next trip, and motivate the audience to come again?
How often do new videos appear in the travel blog you follow?
What chips does a blogger use to stand out among other travelers?
What do you like about these videos? And what would you do wrong?
Make notes by studying the video blogs of other travelers. These notes will help you get inspired to hear your ideas for a cool video vlog.
Choose Your Best Camera for the Perfect Video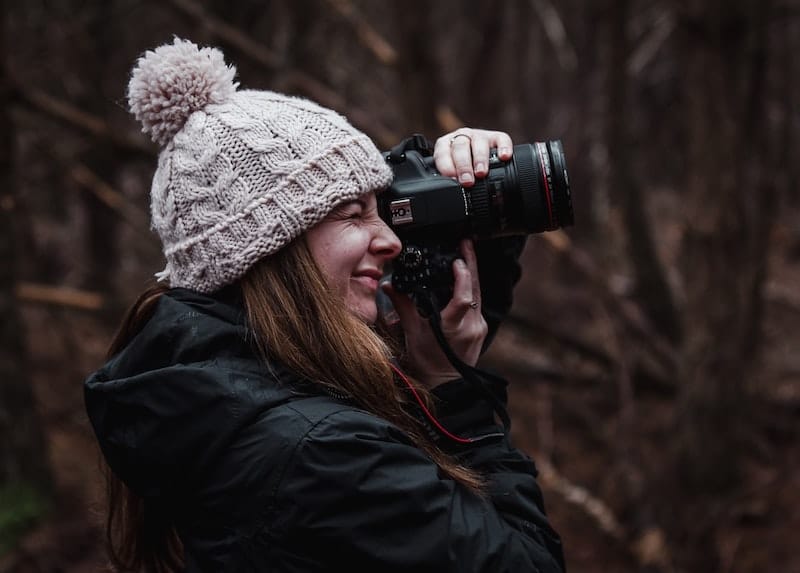 Choosing equipment for shooting is another difficult task. If you ask the opinion of experts, which is the best camera for video, you will get many options.
A camera of your smartphone. If you plan to blog on social networks, do not want to carry extra equipment, and strive to be in touch with followers constantly, it is a good idea. Although, you have to give up some image quality and impressive angles.
Action camera. This is a simple video recording equipment that is adapted to complex hikes. You get good video quality, easy uploading of content to cloud storage, resistance to external weather conditions, and mechanical damage. It's easy to keep a travel blog on the go with cameras like GoPro.
Drone camera. Travel vlogs can gain insane popularity due to unexpected perspectives. If you want to show the audience your route from a bird's eye view, then use a drone. This camera can climb to heights that you can not afford. But ask in advance if you need a special permit to use drones in places of your travels.
DSLR camera. Fans of quality photo and video content for travel blogs choose this option. When preparing such a camera for travel, take care of reliable mounting, accessories, and protection from the surprises of the weather.
Professional camcorders. Equipment with full functionality to create a quality video will turn your travel blog into popular media. But be prepared to carry heavy equipment and learn the extra profession of the video maker.
As you can see, there are many to choose from. Start with a simpler and more affordable option. Gradually developing a travel blog, you will update your equipment and improve your skills. Learn how to make a travel video step by step.
Choose Video Editing Software
Taking cool shots while traveling is only half the job of a blogger. You still need to be able to present your videos to the audience. And first, you need to learn how to edit videos.
Master convenient video editors.
Install all the necessary software in advance.
Don't be afraid to experiment and create bright video content.
Remember that there are many travel blogs. To win the audience, you need to stand out among others.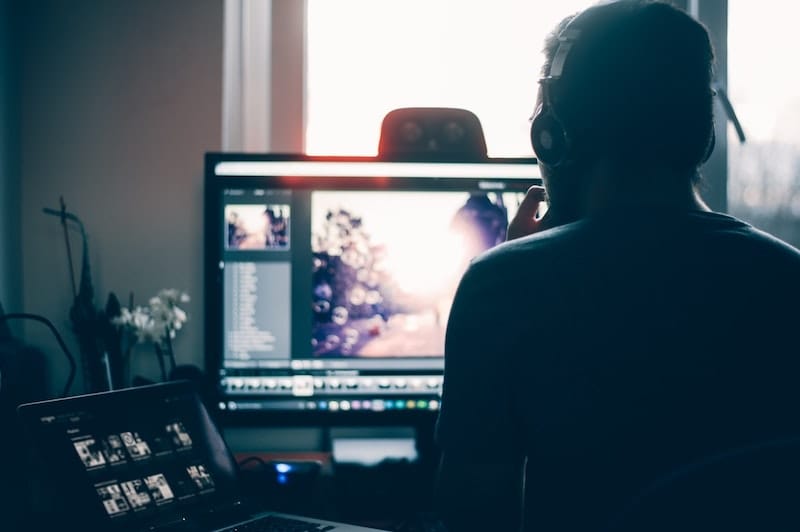 Decide on the Topic of Your Travel Blog
People who follow travel bloggers can be very different. Some are interested in the details of traveling with children or pets. Others prefer to watch extreme travels on the screen, which they would never dare. Some are interested in the architectural structures of large cities. Others enthusiastically contemplate perfect wildlife videos. And what do you want to show your audience? Name the main topic of your travel vlog in a few words.
Write a Script for a Video Blog
If streaming videos work well enough for social networks, a professional approach to video requires a well-thought-out script. Try the following algorithm:
Before the journey, sit down and write a cool script. It will be easier if you have been to those places before.
Capture the perfect video of the finished script.
Edit a professional video.
Submit your work to the competition and get a well-deserved victory.
If you are not attracted to contests, you can use this algorithm to create a promo for your travel vlog.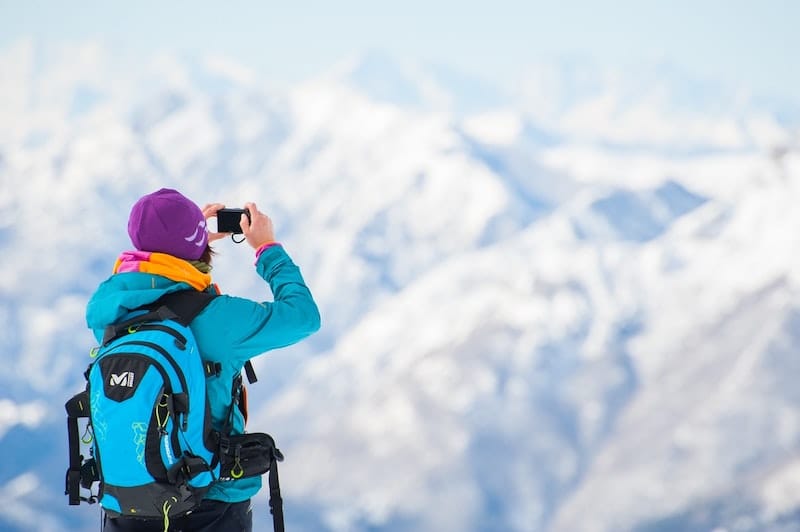 Prepare the Camera Before the Trip
You need to prepare for a long journey in advance. When choosing comfortable shoes, appropriate clothing, the necessary accessories for travel, remember to prepare the camera. Learn in advance how to take videos in a hot climate or the rainy season. This way, you will avoid trouble when the equipment suddenly cannot work due to weather conditions. Think about all the possible risks and prepare your camera for challenges.
Talk About Travel Destinations, Not About Yourself
People are not interested in you personally but in your travel. That's why in the travel blog, they want to see sights, mountain peaks, sea coasts, impregnable rocks, deserts, and lakes. Followers of the travel vlog will be more willing to look at the faces of locals they will never actually meet. Therefore, your constant presence in the frame is not required. Allow others to see the world with your eyes. They came for such emotions.
Create Movement
Mix different ways to create original videos. Try panoramic landscapes, time-lapse shots, lots of moving objects in the frame, such as children or birds, 360 views. Be creative when creating videos for your blog.
Create Consistent Plots
Choose your role for your travel blog. You can make people laugh, originally tell stories, or inspire others to travel. The main thing is that you like it. It is important to choose one role and be consistent.
Don't Forget About the Music
Sound is also powerful for video. If only your voice is heard in the frame, it can be boring. Pick music to the tempo of the video. Don't forget to search for music on special licensed resources so as not to be banned from publishing videos due to copyright infringement.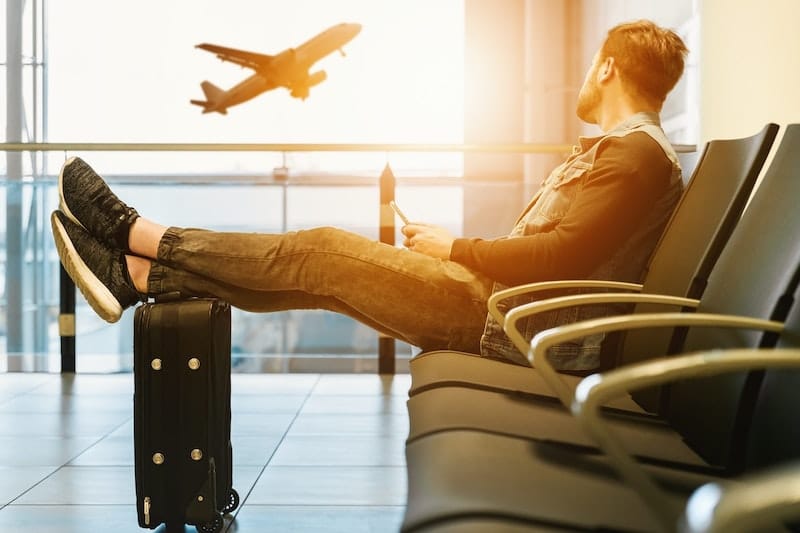 Conclusion
Travel blogging is a great hobby that can even bring you extra income over time. But this hobby requires some time, effort, and investment. The main thing is that you like to travel, shoot videos and share emotions with the audience. Then you will succeed!