Wyoming is a state that can easily transport you back to the old west. These are some of the best small towns in Wyoming, and many will send you on a time travel adventure!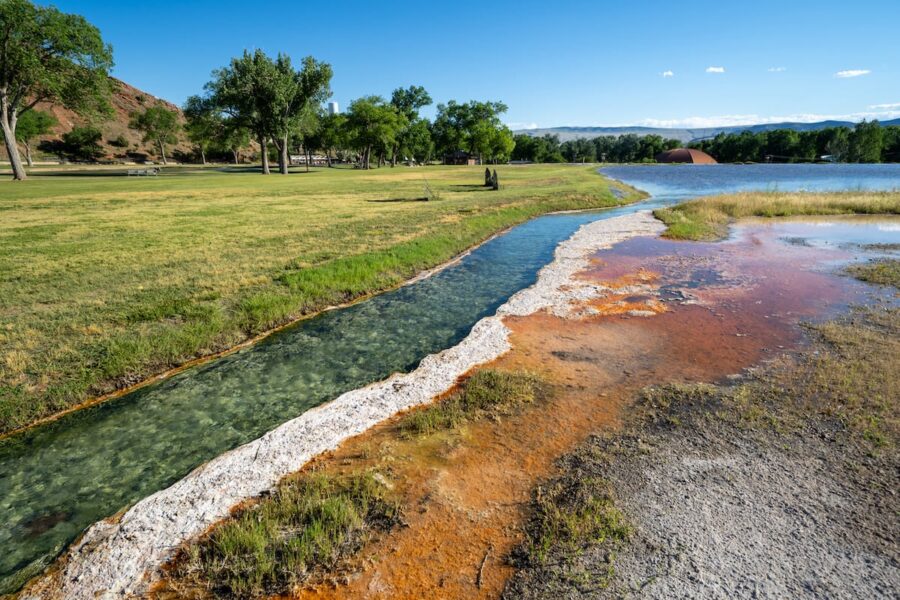 However, other Wyoming small towns on this guide have a unique history or reason for visiting. Thermopolis has hot springs, Jackson is a famous ski resort area, etc.
Did we miss any amazing small towns in WY? Let us know in the comments! Thanks!
Best Small Towns in Wyoming
Centennial
The small mountain town of Centennial welcomes its visitors with year-round recreation opportunities. Located at the foothills of the Snowy Mountains, it boasts natural beauty and history and was established to assist the timber and railroad industries.
Today, visitors can have a throwback to Centennial's history at the Nici Museum. Centennial is the ideal place to enjoy the Wyoming outdoors with things to do such as hiking, downhill skiing, cross-country skiing, and snowmobiling.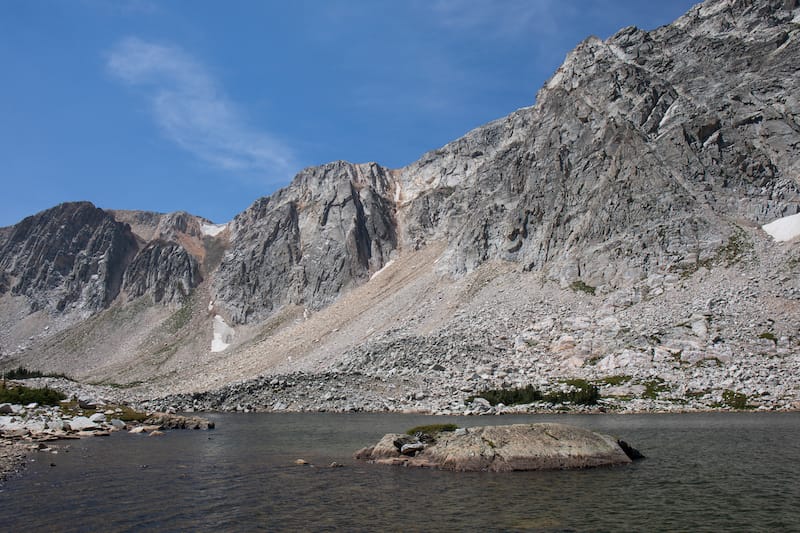 Visitors can have a quiet stay at Brooklyn Lake Campground or the rustic Mountain Meadow Cabins. If you're planning a winter vacation, a family-friendly Snowy Range Ski Area will be just the right place to enjoy your time!
No matter the season, Centennial is the mountain escape you didn't know you needed!
Lander
Lander is regarded as one of the best outdoor towns in the United States. Situated in the heart of Wyoming, Lander boasts the most breathtaking mountain range vistas.
It will amuse you with outdoor adventures, local pubs, breweries, and various international festivals. Famous for rock climbing opportunities, visitors can join many routes in Sinks Canyon State Park and Wild Iris.
The Wind River Range is a stunning place, as well, attracting anglers, hikers, backpackers, and outdoor enthusiasts.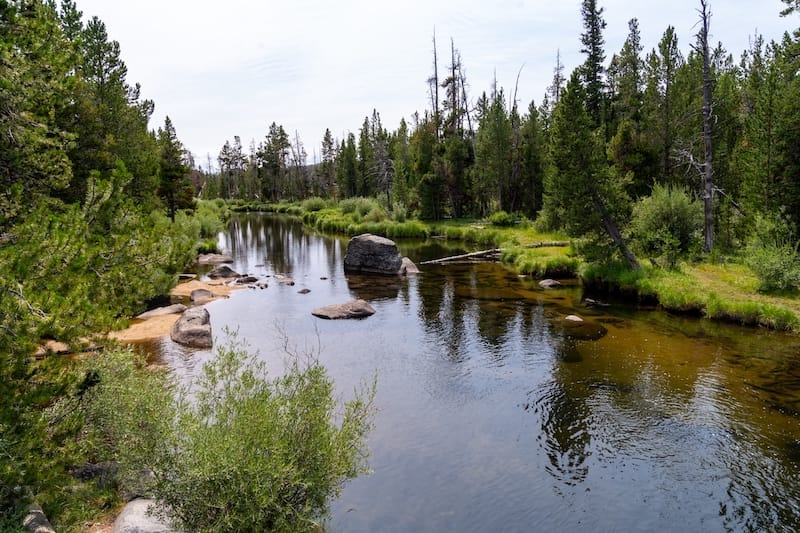 Another destination for tourists is Lander's downtown which is packed with local breweries and eateries, such as Gannett Grill and Lander Brewing Company.
The most popular time of the year to visit the small town in Wyoming is during the three-day International Climber's Festival, luring in climbers from the whole world.
Story
This Wyoming small town is a true retreat for visitors as it offers incredible views and abundant wildlife. The outdoors play an important role in local life, providing great rock climbing, fishing, and hunting opportunities.
One of Wyoming's finest rock climbing destinations is situated at Piney Creek. Story also has everything to be the perfect spot for just relaxing and is home to plenty of cabins designed for weekend travelers.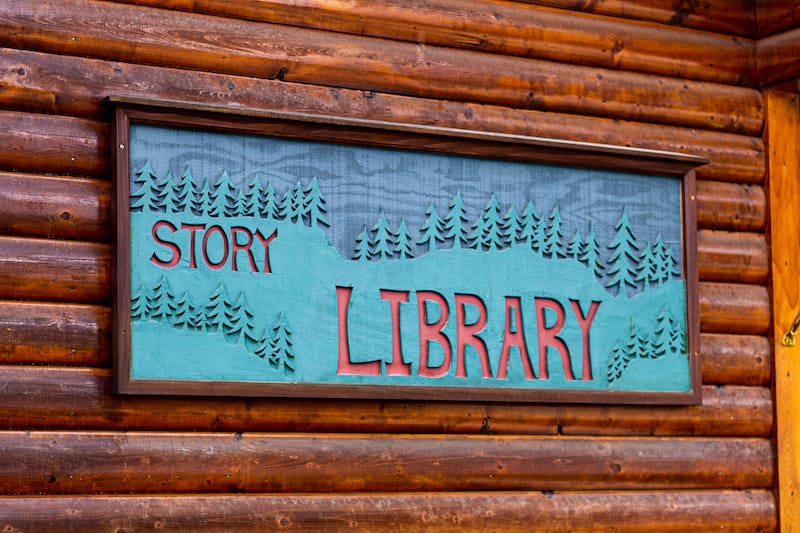 Guests can trace the historical background of the town by exploring important Native American battlefields like the Wagon Box Fight monument or Ft. Phil Kearny.
Other Story attractions and famous places to visit include Our Lady of the Pines Parish, Camp Story, and the Thorne-Rider Youth Camp.
Thermopolis
Thermopolis boasts the largest mineral hot spring in the entire world called the Big Spring. The town forms a part of the Hot Springs State Park and is home to numerous natural hot springs, which is undoubtedly its main appeal as a destination.
These springs are free and open to the public due to a peace treaty with local Natives signed in 1896. You can take a dip in the healing waters of the free state bathhouse or take a trip to Hellie's Tepee Pools or Star Plunge.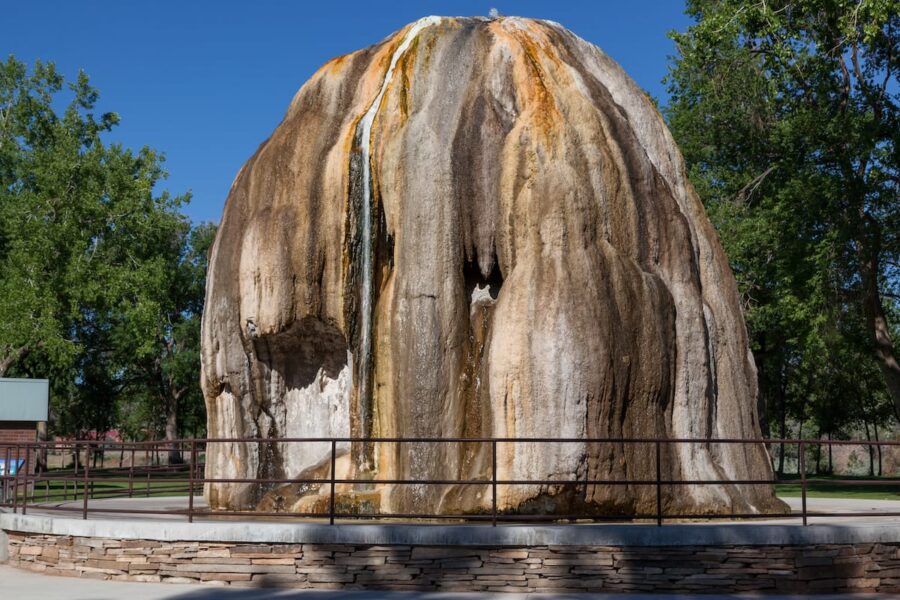 Besides its renowned hot springs, Thermopolis continues to entertain visitors!
Check out the Wyoming Dinosaur Center or Legend Rock Petroglyph and take a trip back to prehistoric times. Visitors can also take tours to actual dig sites and watch paleontologists search for fossils.
Jackson
For those seeking a fun escape to the mountains, Jackson offers incredible dining, shopping, and lodging options, especially for those looking for a Grand Teton National Park getaway.
Join guided activities, like horseback riding or whitewater rafting along the Snake River. Or, create your own adventure by hiking, rock climbing, mountain biking, and fishing in the surrounding mountains.
The main winter activity in the area is skiing, and one can enjoy excellent runs at Grand Targhee, Snow King, Jackson Hole Mountain Resort.
Another unique winter activity is dog sledding. You can't leave the town without seeing the mountain formations called by the locals the Sleeping Indian.
And, don't forget to stroll down along the 100-year-old wood plank sidewalks of Jackson. There is also plenty of accommodation in the area regardless of what time of the year you choose to visit!
Powell
Powell is a hidden tourist destination that will entertain you with its many unique things to do and various places to explore.
The WY town boasts little traffic and claim's to have the nation's cleanest air quality. Take a walk along its parks, restaurants, and shops packed with locally made products.
Surrounded by mountains, Powell has epic recreation opportunities for outdoor enthusiasts, including hiking, biking, fishing, paddling, kayaking, hunting, cross-country, and downhill skiing in winter.
The area always attracts artists, crafters, potters, and photographers with its breathtaking landscapes. You can go back in time to discover the local history at the museums of Powell, including the Homesteader Museum, Heart Mountain Interpretive Center, and Powell Visitor Center.
Sheridan
Dive into the old western life where you can explore the historical sights of Native battles and wars, and enjoy the great outdoors at this gem of a Wyoming town!
The major draws of Sheridan are Bighorn National Forest and the Big Horn Mountains, offering campgrounds, picnic areas, and numerous hiking trails.
A unique must-see in Sheridan is the Trail End Historic Site, an authentic house museum exhibiting local life between 1913 and 1933.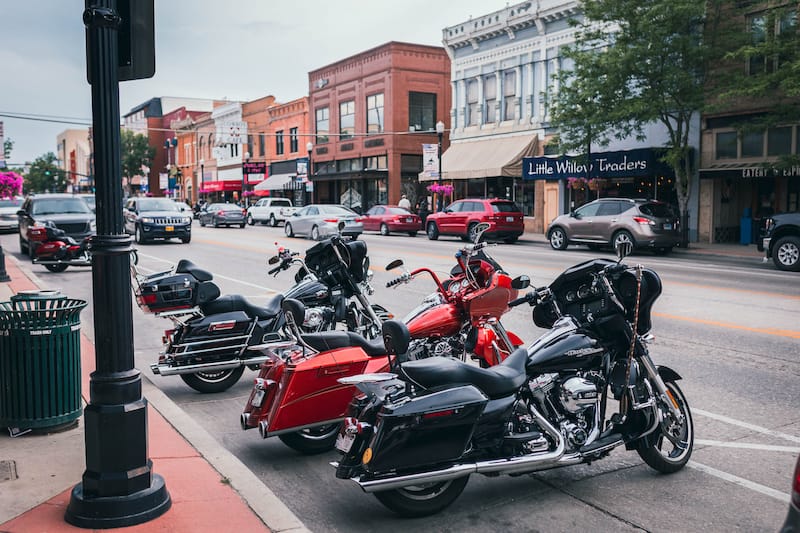 Also, be sure to stop by the Sheridan County Museum and the Ucross Foundation Art Gallery for a detailed historical insight into the Wyoming town's history.
Experience the Sheridan Rodeo that is held in mid-July (and has been for almost 90 years!) and golf at one of the local courses including Powder Horn and Buffalo Golf Club.
Finally, head to the Black Tooth Brewing Company to try a local pint of delicious beer.
Gillette
Welcome to the energy capital of the US, Gillette. It produces 35% of the nation's coal, as well as oil and natural gas.
The town offers plenty of engaging activities for locals and visitors. and is a great base for one of the most famous destinations in Wyoming, Devils Tower National Monument.
This striking stone column is a sacred place for Native Americans and attracts everyone from rock climbers to geology buffs.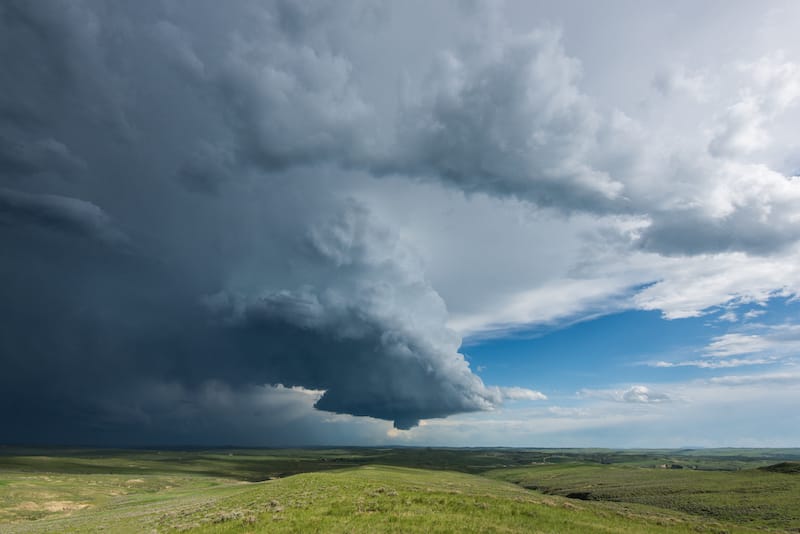 Join guided coal mine tours where you'll learn about the area's coal reserves, explore mining equipment that is still in use, and see a real surface mine.
Stop by the Rockpile Museum to continue learning about Gilette as you'll have a chance to get acquainted with the town's energy history.
Those interested in vintage cars and antiques must check out the Frontier Auto Museum (it also has a store and coffee shop). And finally, take a walking tour through the historic downtown of Gillette.
Buffalo
Buffalo is an example of true Wyoming hospitality, welcoming its visitors with picturesque scenery, unique historical experiences, and outdoor recreation.
To immerse yourself into the historical atmosphere of the area, visit local museums, including the Jim Gatchell Memorial Museum. Stay at the historic Occidental Hotel, where Teddy Roosevelt, Calamity Jane, and other Old West icons used to stay.
You'll find a vast selection of lodging, restaurants, shops as well as art galleries here. Head to one of the area's dude ranches to have a real Western lifestyle experience.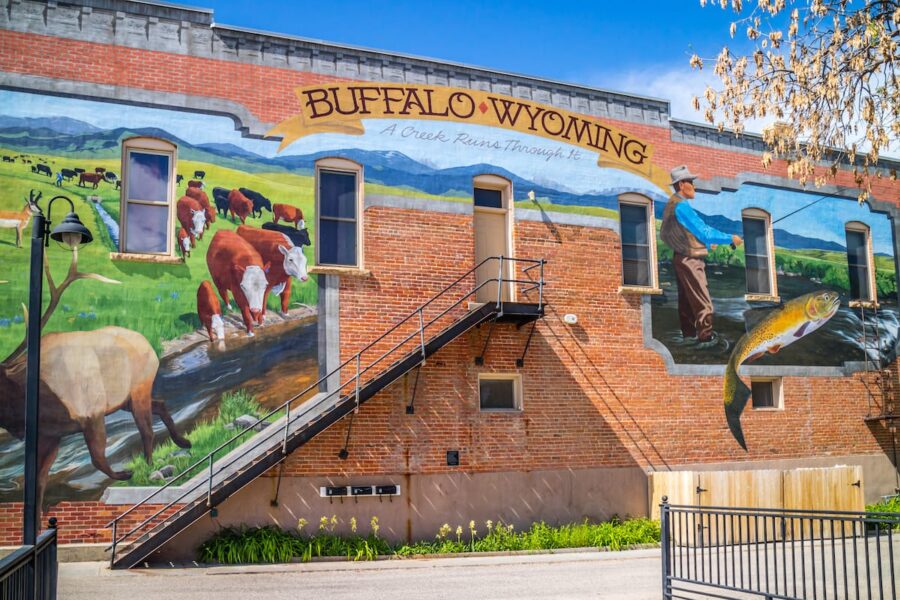 Be sure to enjoy the local outdoor activities at the nearby Bighorn National Forest where you'll find plenty of fishing, hiking, camping, and cross-country skiing, snowmobiling, snowshoeing, and downhill skiing in winter.
Visitors can also take part in a three-day American festival, featuring blue-grass music and a fiddle contest.
Van Tassell
Visitors can enjoy a peaceful escape in this tiny Wyoming town! Van Tassel will entertain you with various libraries and reading rooms, covering great selections of genres, especially at the Lyman Public Library.
Those looking to dig into the town's history are welcome to visit the Fort Robinson Museum, the Sioux County Museum, and the Dawes County Historical Museum.
The nearby amusement and theme parks offer great entertainment for the whole family, as well. Check out Heartland Speedway, Great Escape Family Fun Center, and the Black Hills Putt 4 fun.
Dive into the local's form of entertainment by checking out the Platte County Fair & Rodeo, within easy reach of Van Tassell. And don't forget to try some ice cream while in town! Ashby's Ice Cream has the best frozen flavors!
Rock Springs
This town emerged and grew due to the development of the area's coal mining industry. Today, Rock Springs is a booming center for the oil and gas industry as well as a local hub for interesting attractions, shopping, and dining.
Downtown Rock Springs boasts a rich multicultural history. The mixture of various cultures is reflected in local bars and restaurants, covering traditional American cuisine, Mexican food, and beyond.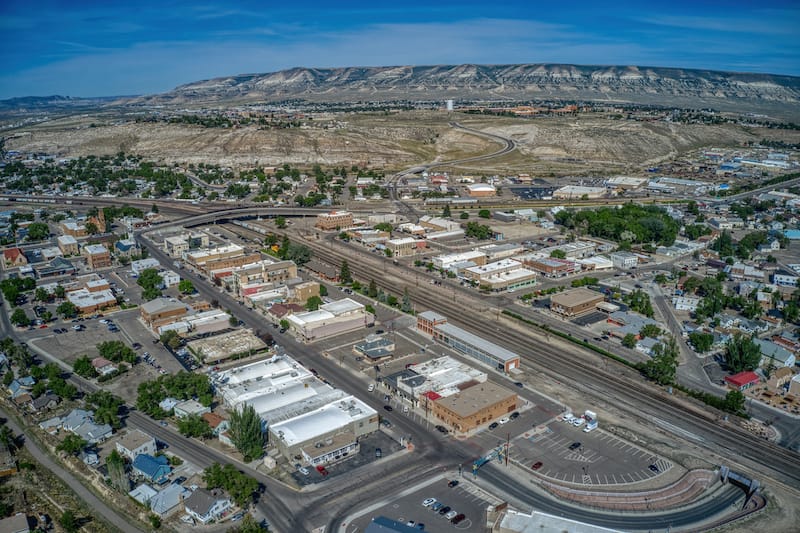 Check out The Bitter Creek Brewery, Java Peddler, and the Park Lounge for local spirits, coffee, and live music. And, enjoy the art and cultural scene of the area at the Broadway Theater or The Community Fine Arts Center.
For a historical trip, stop at the Rock Springs Historical Museum, located in the original City Hall dating back to 1894. The exhibits focus on the Wyoming city's coal mining history and multi-national heritage.
Cody
Welcome to the rodeo capital of the world! The town of Cody was named after William Cody, also known as Buffalo Bill, a real legend of his time.
Cody participated in the planning of the town and made sure there were many museums, including the Buffalo Bill Historical Center, to preserve the enthralling backstory of the area.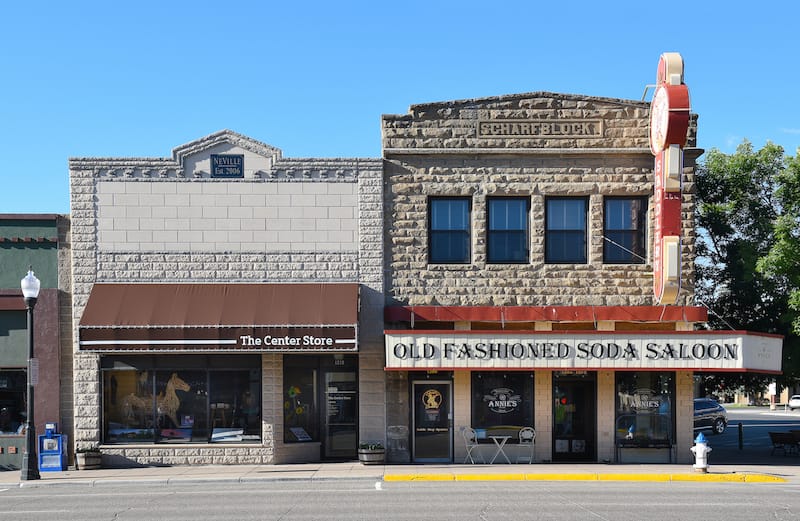 The town is regarded as one of the most beautiful places in the state of Wyoming. Visitors have a chance to see prestigious rodeo competitions and enjoy the magnificent scenery of Yellowstone National Park located on the outskirts.
Choose the ideal time for your trip and potentially catch events like the Wyoming Outdoors annual banquet, Mule Days, and the Plains Indian Museum Powwow.
Sundance
This small town combines a modern atmosphere with a rich historical background. Sundance is named for the sun dances held by the Native Americans in this area.
Nestled in the Black Hills, the town reflects the local Natives' heritage and offers year-round outdoor activities for its visitors.
Check out sites like Devils Tower, Vore Buffalo Jump, Spearfish Canyon, and Keyhole Recreational Park and Reservoir when you're there.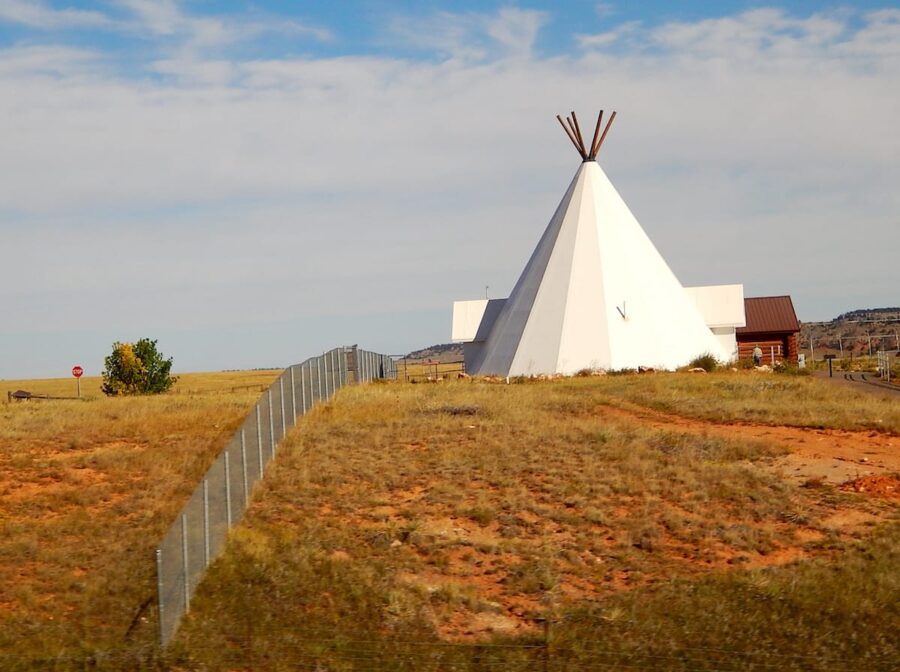 Also, be sure to visit the Crook County Museum and explore 7000 historical artifacts of the old west!
Another great place offering recreational opportunities for the outdoors enthusiasts are at Sundance White Ranch Park, where you'll find plenty of hiking and mountain biking. It is located at the base of Sundance Mountain.
Ten Sleep
Ten Sleep is a ranching town that is a fun stop on the way to Yellowstone National Park or nearby Bighorn National Forest.
Surrounded by sheep and cattle ranches, this is a western town with a rich history. It was located halfway or ten "sleep" between two Sioux camps, and that's how its name originated.
Once in the town, be sure to visit Ten Sleep Canyon, one of America's top summer climbing destinations. You will also find great hiking, camping, fishing, and boating opportunities in the area.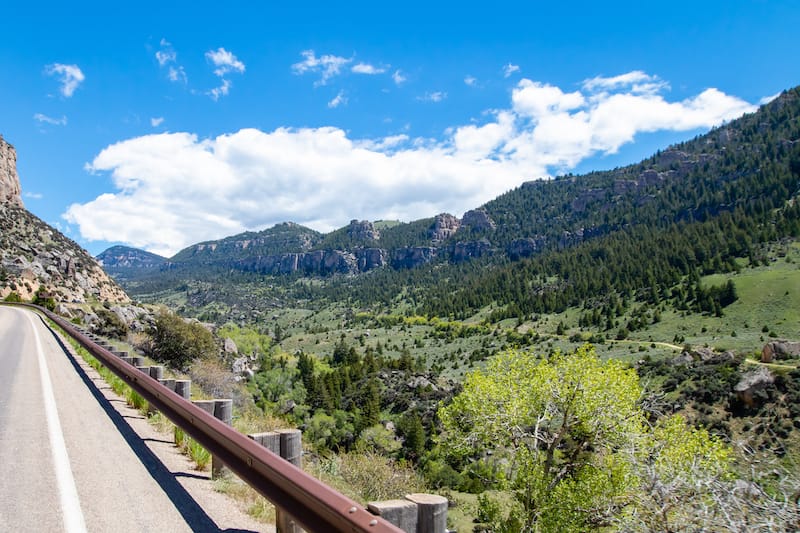 In winter, visitors can enjoy cross-country skiing, snowmobiling, and downhill skiing at Meadowlark Ski Lodge.
Also, be sure to try local-crafted beer from Ten Sleep Brewing and listen to live music at one of the company's scenic campsites! Ten Sleep Pioneer Museum is also a must-visit, featuring the ranching history behind the town.
Pinedale
This true western town is a haven for outdoor enthusiasts with stunning surrounding rivers, lakes, and mountains. Pinedale is one of the four gateways to the Continental Divide Trail.
You'll find great backpacking options with treks like Cirque of the Towers and Titcomb Basin. And go fishing, kayaking, or water skiing at the second largest natural lake of Wyoming, Fremont Lake.
The area boasts more than 300 miles of groomed snowmobile trails stretching through diverse terrain and frozen lakes. For downhill skiing options, head to White Pine Ski Resort, providing inexpensive family-friendly entertainment.
To take a break from your adventures, check out local eateries, shops, and craft breweries. Pinedale is a perfect place to visit with children, offering many historical and educational attractions, such as the Museum of the Mountain Man and the Pronghorn Wildlife Corridor.
Riverside
Located at the foot of the Rocky Mountains, this small WY town has all the needed amenities for a great vacation! A wide variety of recreational opportunities awaits you in Riverside.
You can camp in the Sierra Madre Mountains, hike to one of the various alpine lakes, or raft at the North Platte or Encampment River.
Check out Medicine Bow National Forest and enjoy endless outdoor activities, like rock climbing, boating, hiking, and camping when there.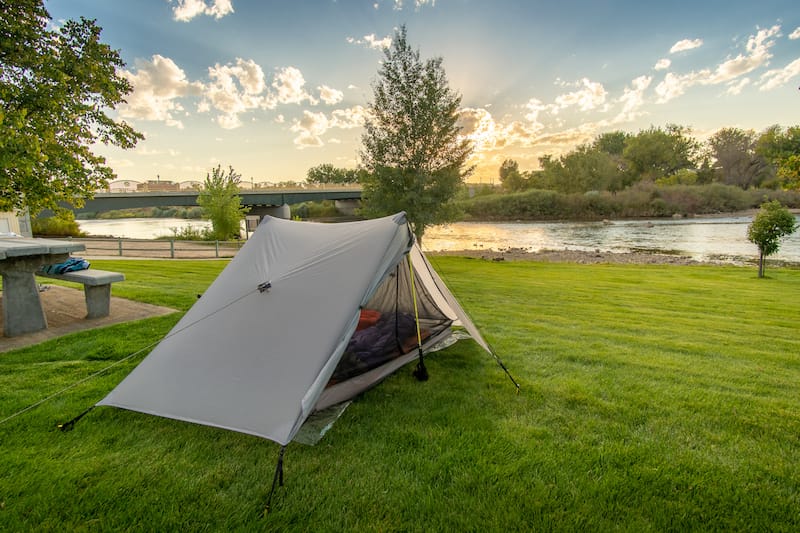 Back in the town, be sure to stop by the Bear Trap or the Mangy Moose Saloon. Explore the town's lovely park nestled among aspen trees, offering picnic tables, cooking areas, and a playground for children.
And outside the town, there's another must-visit sight – the Indian Bathtubs. It is a bowl-shaped rock formation filled with rainwater. The local Natives gathered there in the 1800s and used these formations as bathing holes, hence the name given to it.
Dubois
Want to meet real cowboys walking the streets? Head to one of Wyoming's most famous western towns, Dubois.
Relish the exceptional beauty of this tiny town, surrounded by the Wind River Mountains, the Rockies, and the Absarokas. The area provides great options for mountain biking, hiking, fishing, and hunting thanks to its surroundings.
The best way to experience the old western atmosphere is to visit a guest ranch, such as Rams Horn Guest Ranch, Triangle C Ranch, or Crooked Creek Guest Ranch.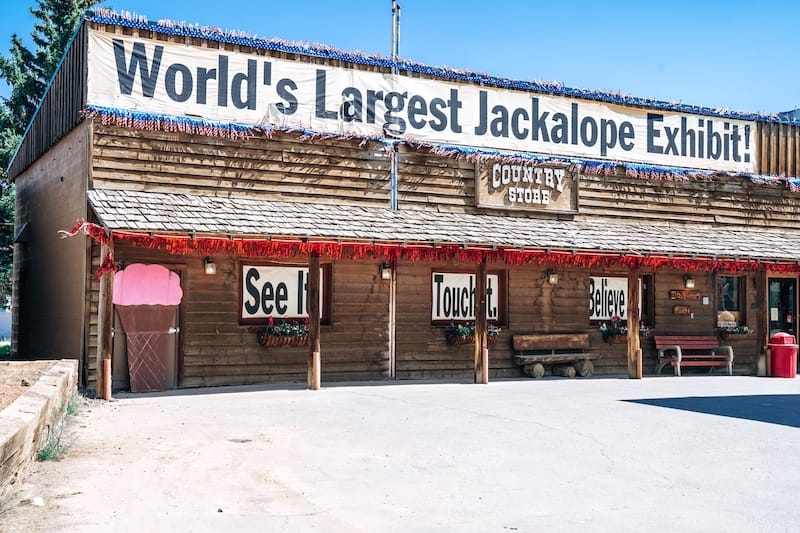 Visitors may join Whiskey Mountain tours and explore the petroglyphs carved by early Native Americans.
For winter activities and fun, Dubois is home to excellent ice-climbing as well as Nordic skiing, snowmobiling, snowshoeing, and dog sledding opportunities.
If you're lucky, try being in town for the Dubois Friday Night Rodeo, which takes place every week from July to August!
Hartville
Situated in beautiful Eureka Canyon, Hartville is the oldest incorporated town in Wyoming. It was first settled by prospectors mining for silver, gold, copper, and iron.
Real gunfights did take place on the town's streets and today, visitors will find many historical landmarks to explore, like the Hartville Hotel, Kelton House, and Sunrise Mine Historic District.
Going to local museums is another way to immerse yourself in one of the best small towns in Wyoming. Check out the North Platte Valley Museum and the Farm and Ranch Museum.
Hartville also boasts plenty of county parks offering recreational options, including Fort Laramie National Historic Site, Regional West Medical Center Resource Li, and Glendo State Park.
If you need to re-energize while in Hartville, stop by Kelly's Bar, Ft Laramie Saloon, or Ben's Bar.
What are the best small towns in Wyoming, in your opinion? Let us know in the comments!
More Wyoming Travel Guides
Pin this Wyoming Small Towns Guide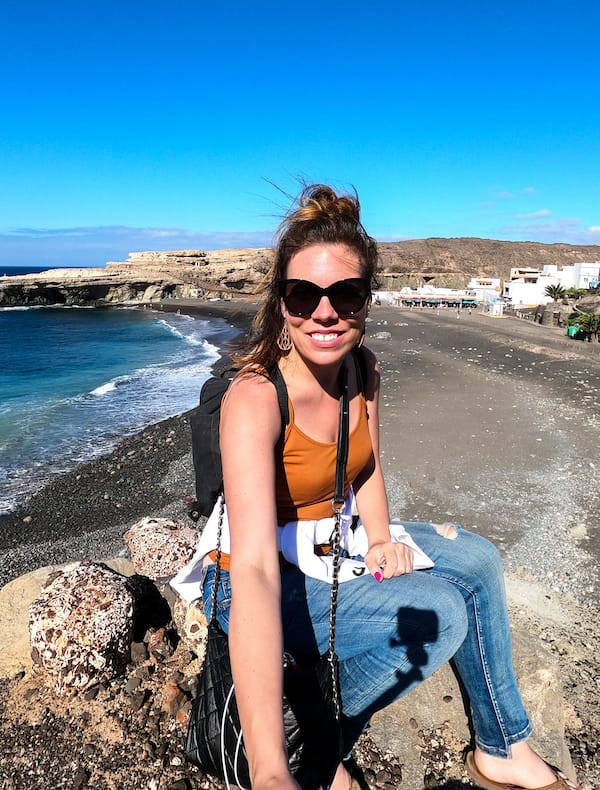 Megan is a travel blogger and writer with a background in digital marketing. Originally from Richmond, VA, she now splits her time between Frankfurt, Germany and Arctic Finland after also living in Norway, Armenia, and Kazakhstan. She has a passion for winter travel, as well as the Nordic countries, but you can also find her eating her way through Italy, perusing perfume stores in Paris, or taking road trips through the USA. Megan has written for or been featured by National Geographic, Forbes, Lonely Planet, the New York Times, and more. She co-authored Fodor's Travel 'Essential Norway' and has visited 45 US states and 100+ countries.