Planning a trip to the Utah capital and only have one day in Salt Lake City? This Salt Lake City itinerary will tell how you to make the most of one day (including useful travel tips)!
Are you planning your trip to SLC last minute?
Below are some of the top tours, hotels, and more in beautiful Salt Lake City!
Top Experiences and Tours in Salt Lake City (and Utah):
Top Hotels in Salt Lake City:
I'll never forget my first trip to Salt Lake City. My family had visited when I was in high school but I didn't make the trip because I had a sports tournament elsewhere.
My dad raved about the mountains and scenery and it left me envious (and gutted) that I was stuck spending my trip on the East Coast when they went west.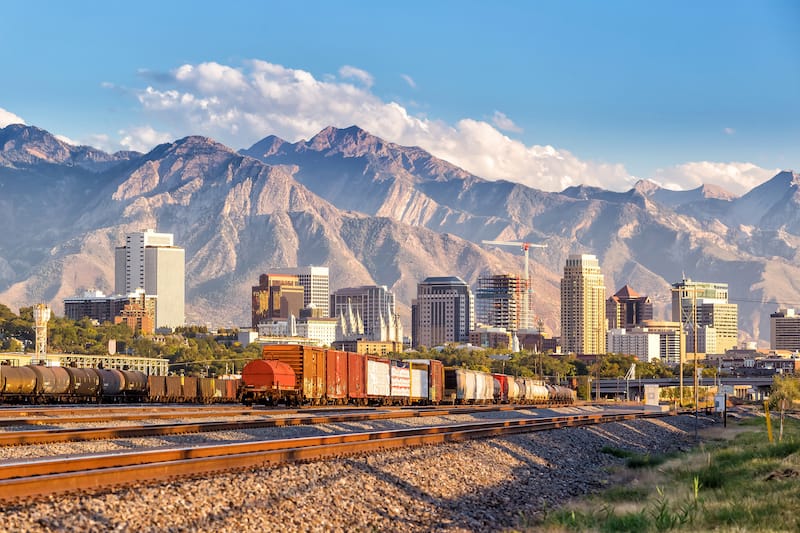 Fast forward a few years and I finally had a chance to visit Salt Lake City in my early twenties. And, I went back year after year and slowly fell in love with the city. It was clean, colorful, and the gateway to some of the United States' most beautiful landscapes.
While I truly believe you can spend far more than 1 day in Salt Lake City, first-timers are often there as a base for exploring other places in the region.
So, I have put together an itinerary for Salt Lake City that I think will help one maximize their short time in the city. Keep reading!
Salt Lake City Itinerary Overview (+ Map)
This SLC itinerary will cover some of the city's top sights and things to do. I have also created a map to help you find the locations and track them down for your trip with ease!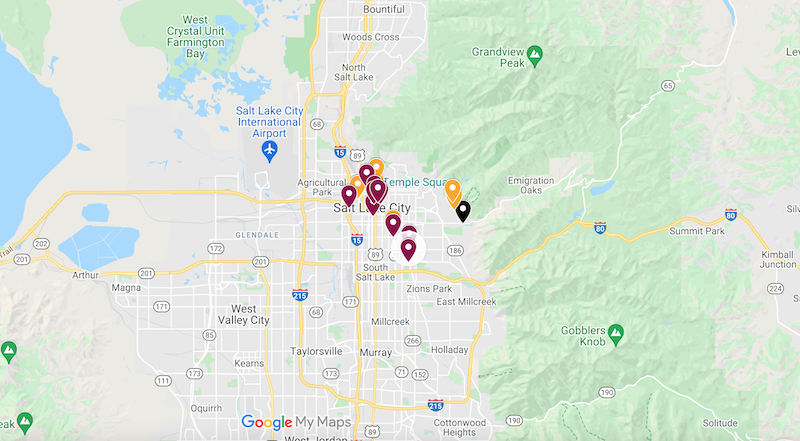 I'm a coffee snob, so naturally, I found it necessary to include a few specialty coffee shops on this list, as well as other independent businesses. You won't be hard-pressed to find delicious food and drinks throughout the city regardless of which site you're visiting, however.
Did we miss anything that you think is crucial to be on this one day in SLC guide? Let us know in the comments! Thanks!
Is One Day in Salt Lake City Enough?
Salt Lake City is Utah's capital and you will find so much to do there, so the obvious answer is no, of course. But, if you're planning a Utah road trip and SLC is your starting point, you can certainly see plenty in a day.
I will say that some of these Salt Lake City landmarks and attractions are religious as it plays a huge role in Utah and the capital city as a whole, but at the end of this itinerary, I list a few other worthwhile sites if you want to add them to your agenda instead.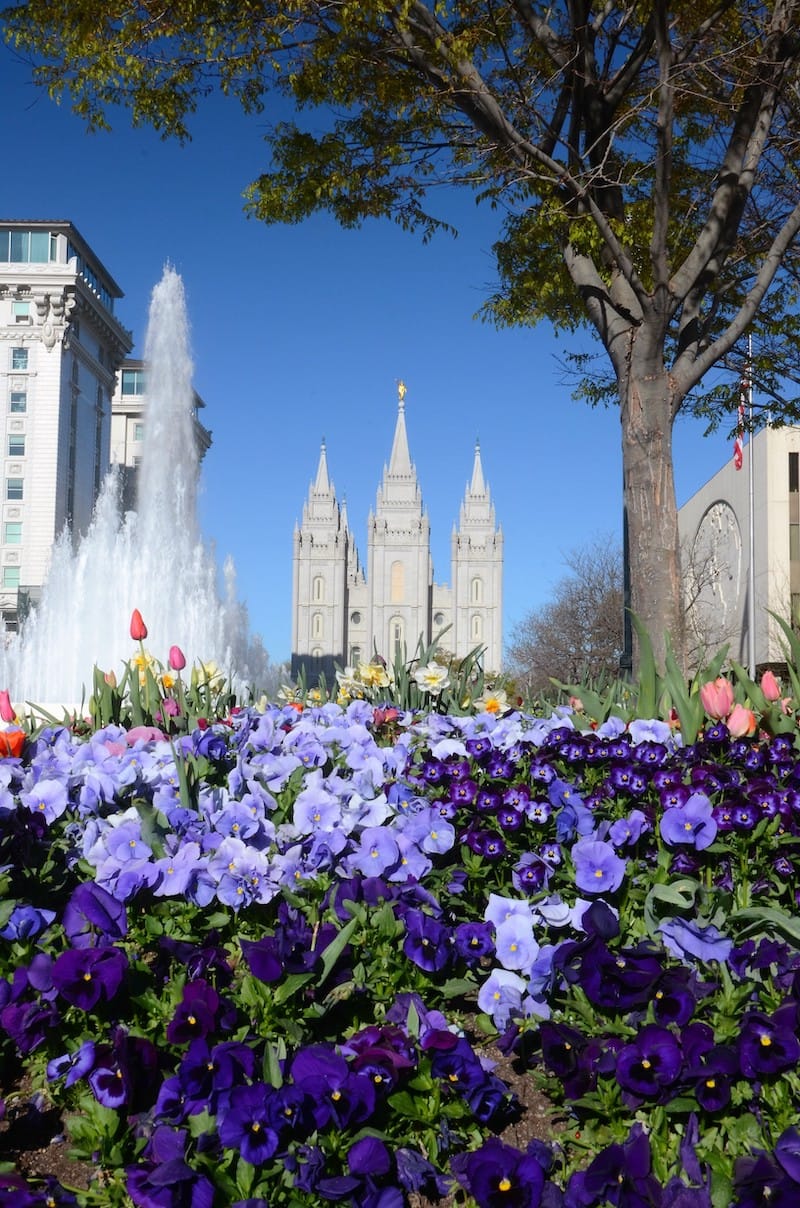 While one day in Salt Lake City is not a lot of time, you should be able to see a fair amount of the city if you plan ahead.
Best Time to Visit Salt Lake City
I am always hesitant to recommend the 'best time to visit' a city because it depends on the person and you can always find plenty to do during winter… making it still an ideal time to travel there.
However, if you're concerned about temperature, prices, and things to do, I would say the best time to visit Salt Lake City is in the fall.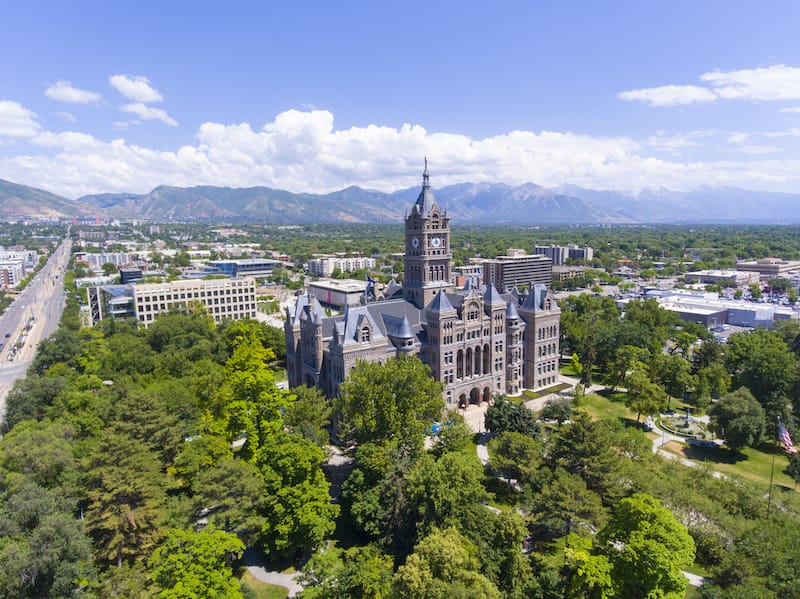 You will find cheaper prices than in the summer months or the winter ski season, and the temperatures are superb! You will also find fewer crowds during the fall.
Spring is also a fantastic time to visit Salt Lake City. Do remember that spring can be rainy anywhere in the United States, so if you're planning national parks visit or a day trip to the Bonneville Salt Flats, you may struggle with the rain.
Getting around Salt Lake City
Salt Lake City has great public transportation (according to American public transportation standards which are low). Inside of the city, you will find plenty of public buses and a light rail system (TRAX). Both are operated by the UTA (Utah Transit Authority).
The best thing about the public transportation within the downtown area is that it is free!
But, be sure that you are within the boundaries or you will need to pay $2.50 per ride. Click here to see a graphic and map of the free fare zone.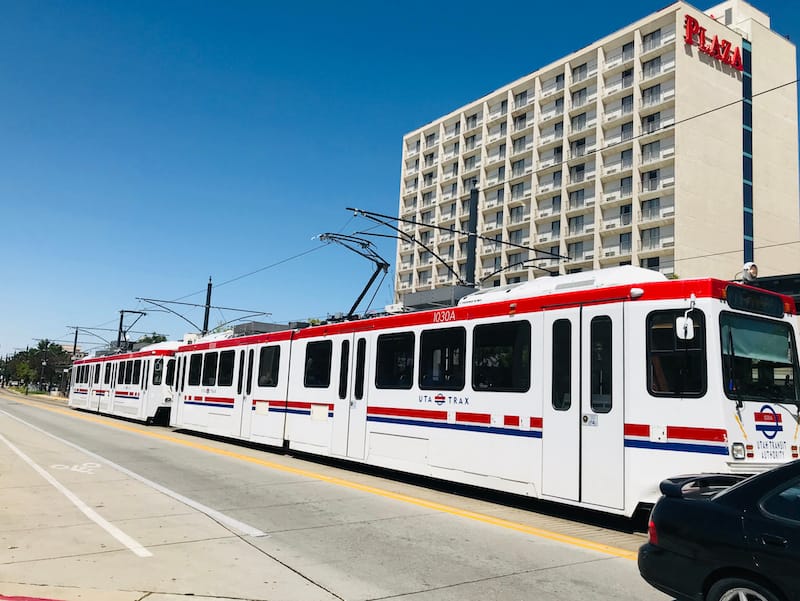 Transportation runs from around 5am until midnight on most days and expect a limited schedule on Sundays.
One thing to note is that if you're heading outside of the city, you will need to rent a car.
A rental car will give you the freedom to take day trips (if you have more than one day in SLC) and will grant you access to some of the gorgeous mountainous scenery that surrounds the capital city!
>> Click here to rent a car in Salt Lake City
SLC 1 Day Suggested Itinerary
This itinerary can be a bit bespoke depending on where you're staying in the city and depending on your travel styles. Most attractions are in the vicinity of other attractions with the exception of Liberty Park and many of the eateries I recommend.
We definitely recommend spending part of your day in the Temple Square area and the other part of your day in the Foothills Cultural District (especially if you're looking to get out into nature for a bit).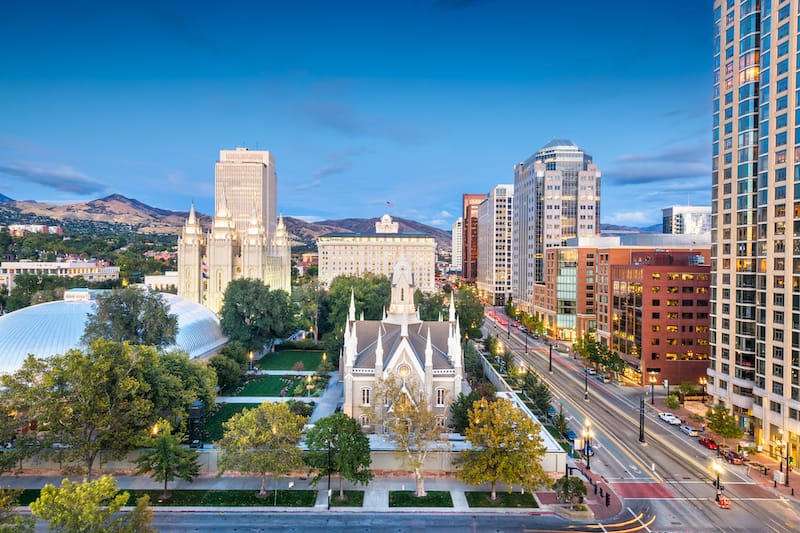 However, if you're just on a quick stopover in SLC before hitting the road to some of Utah's national parks and other sights, you may not be as into visiting the Natural History Museum or a hiking trail.
Nevertheless, below are the sights we recommend visiting if you have only one day in Salt Lake City.
Temple Square
One of the essential places to visit in Salt Lake City is Temple Square. This area of the city houses some of the most important pieces of history in SLC, especially pertaining to Mormon history and culture.
A great thing is that you can visit these places all on foot and they are located right beside each other, making it a rather convenient SLC landmark for any itinerary.
Here are some of the places you should check out in Temple Square when there:
Salt Lake Temple
One of the most iconic places in Utah is the Salt Lake Temple, a prolific LDS Church that took over 40 years to build!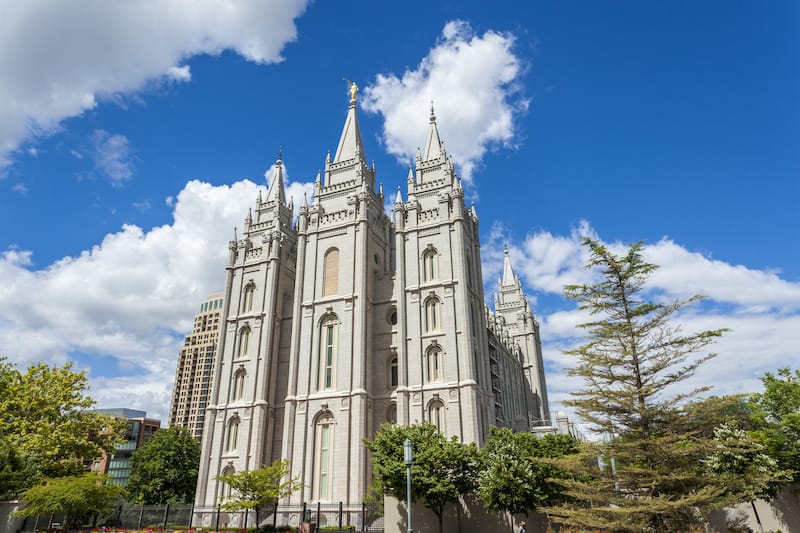 The church dates back to 1853 and while only members of the LDS church can enter inside, you can still admire its beauty and history from the outside.
Salt Lake Tabernacle
Another famous place worth visiting in Temple Square is the Salt Lake Tabernacle, a domed building dating back to 1867 that is home to the Mormon Tabernacle Choir and its renowned organ.
It used to also be home to the Utah Symphony until the late 70s. This building is spectacular and is well-known for being an architectural masterpiece.
Assembly Hall
A beautiful building worth visiting in Temple Square is Assembly Hall, a Victorian Gothic building that hosts hour-long concerts for guests.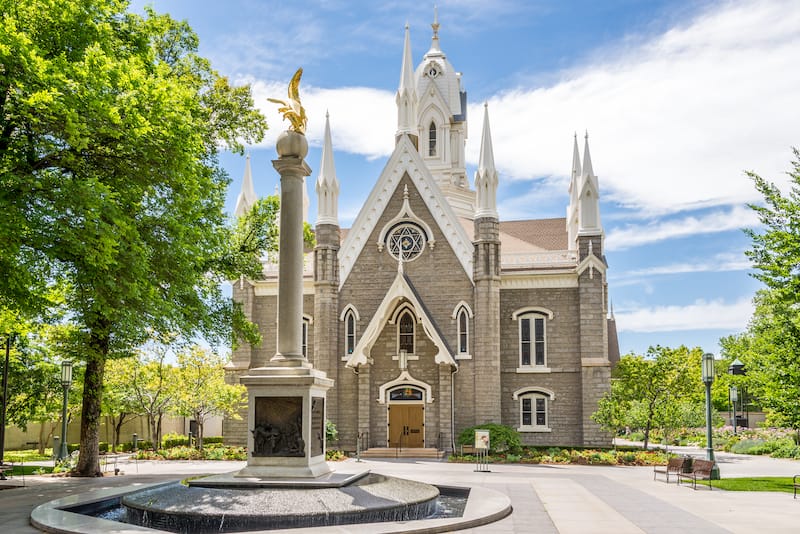 Be sure to check out the Nauvoo Bell located outside of it – it was transported by wagon from Illinois to SLC and is 780 pounds!
Pioneer Log House
The Deuel Pioneer Log House was the home of William Henry Deuel, a pioneer for The Church of Jesus Christ of Latter-Day Saints. Other pioneers lived in similar structures throughout the area but this is one of only two surviving log cabins that were built by the pioneers in 1847.
Family History Library
One of the largest genealogical libraries in the world, the Family History Library is open on weekdays from 9am-5pm and is a must-visit if you're looking for more information about family trees in the LDS Church.
Beehive House
The Beehive House was a residential building of Brigham Young (2nd President of the LDS Church) from 1855 until 1877. Named for its beehive sculpture at the top of the house, this is a must-visit place in Temple Square.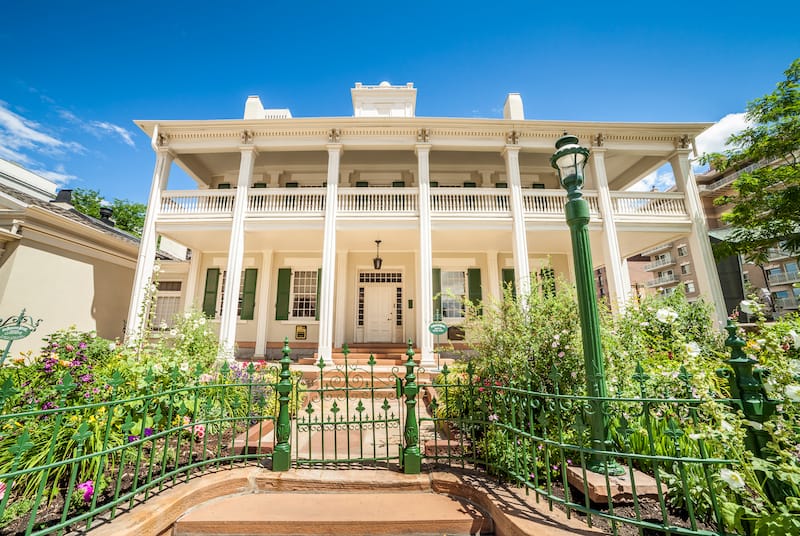 The restored home is now a National Historic Landmark and you can find it on the corner of State Street and South Temple.
Joseph Smith Memorial Building
Originally called Hotel Utah, the Joseph Smith Memorial Building was built in honor of the founder of the LDS Church and is now a multi-purpose admin office and social center.
Located at the corner of Main Street and South Temple, the building dates back to 1911 and is worth a visit or a glance from the outside!
Utah State Capitol Building
Another place to put on your Salt Lake City itinerary is the Utah State Capitol building. It is not too far of a jaunt from Temple Square and is situated near Memory Grove Park (part of the City Creek Nature area).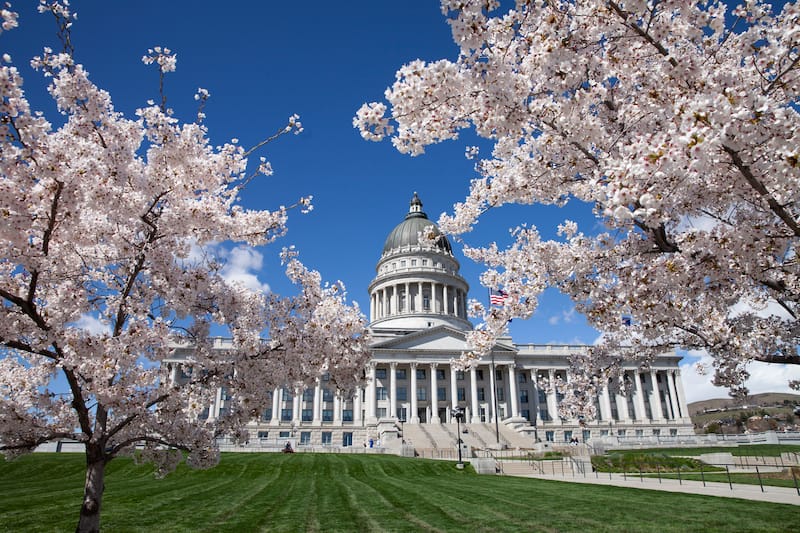 The building was erected in a Neoclassical revival, Corinthian-style, and is extremely photogenic and worth the visit! It has been added to the National Register of Historic Places and construction started in 1912 (although it underwent a few renovations throughout the last century).
Close to the Capitol Building, you will also find the Pioneer Memorial Museum, a Vietnam/Cambodia/Laos Veterans Memorial, and much more.
You're also close to the City Creek Natural Area where you can walk around or hike along the City Creek Canyon Trailhead.
Natural History Museum of Utah
A wonderful Salt Lake City museum to visit with kids (or alone!) is the Natural History Museum of Utah. It is located near the University of Utah (it is a part of the facility) and in a gorgeous part of SLC and I highly recommend heading that way if you can!
The museum is located in the absolutely spectacular Rio Tinto Center, built in 2011. It emphasizes and really showcases the natural history of Utah and the Intermountain West.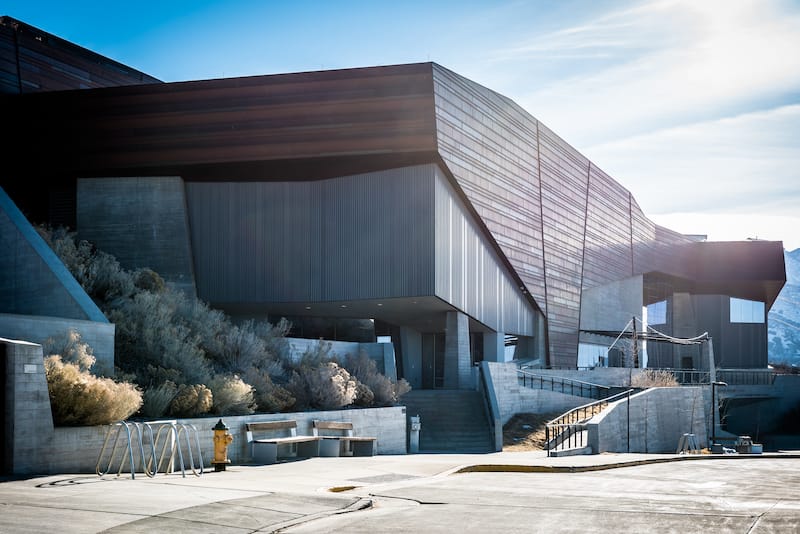 You will find over 1.6 million objects there and the collections range from cultural, biological, and geological ones and it also shows the history of humans in the region. This is a wonderful place for your SLC itinerary!
Living Room Lookout Trail
If you're wanting to get out of the city and enjoy a little of the Utah capital city's nature, head to the Living Room Lookout Trailhead located right beside the Natural History Museum of Utah near the University of Utah.
The 2.3-mile hike is a moderate-level, out-and-back trail that is located close to Red Butte Gardens (a concert amphitheater as well as a gorgeous botanical garden) and is a great place to get your feet moving!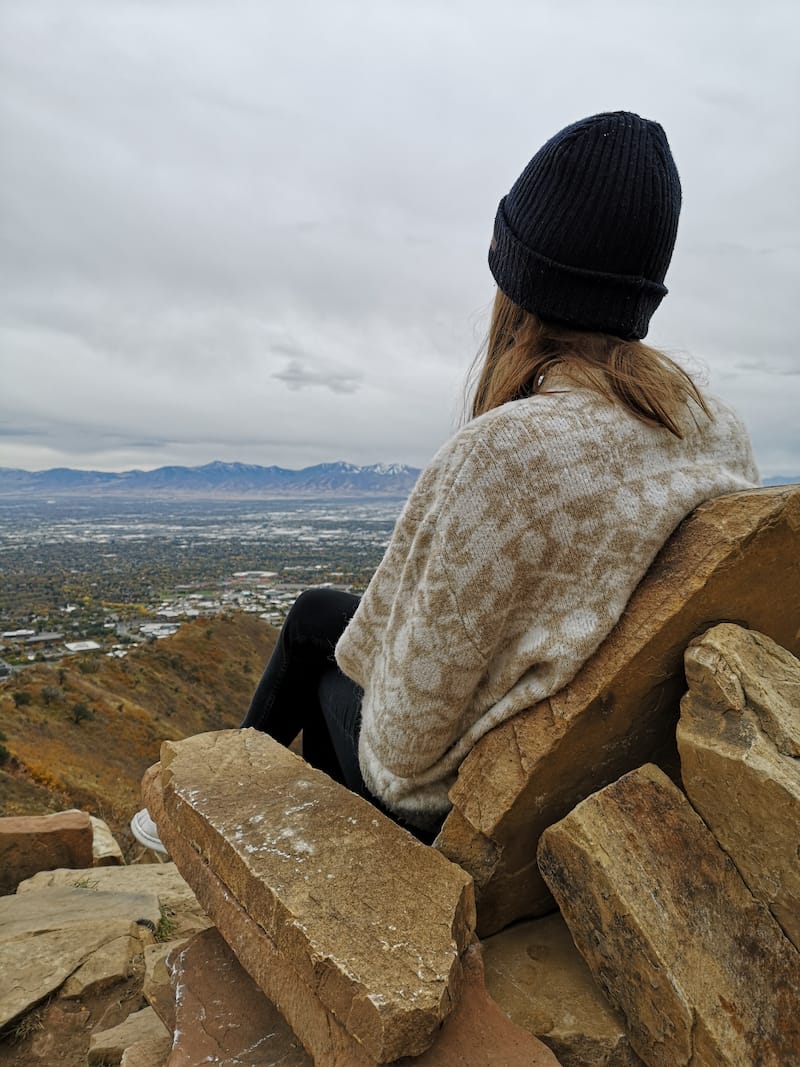 The trail is usually heavily trafficked and you can find parking nearby off Huntsman Way. The trail is known for being narrow and there is little shade along the way! Prepare accordingly!
The view from the top shows a side of the Salt Lake Valley that gives you a new appreciation and perspective of the city – it is definitely recommended!
INSIDER TIP: The 'Living Room' reference comes from the view up top! The rocks are arranged like living room couches and it makes for fantastic photos!
Clark Planetarium (Optional)
If you're traveling with children or like visiting planetariums like me, it is worth visiting the Clark Planetarium in Salt Lake City. It is also a wonderful rainy-day option for your itinerary for Salt Lake City!
At the SLC Planetarium, you will find free interactive exhibits, IMAX shows, and more. The theater was the first pitless dome planetarium in America and you won't want to miss the 'Science of a Sphere' computer animation globe inside!
Ticket prices are as follows:
Adults and Teens 13+: $7 for a matinee before 5pm, $9 for evening shows after 5pm
Ages 3-12: $7
Ages 2 and younger: Free
Urban Arts Gallery (Optional)
If you've been greeted with rain or simply love art, the Urban Arts Gallery is a great place to check out! Located right near the Clark Planetarium, the gallery features art from local artists and it makes for a great souvenir to take home.
Liberty Park (Optional)
If you're needing to unwind and crave a bit of greenery, head over to Liberty Park.
This is Salt Lake City's second-largest park (second to Sugar House Park) and you will find everything from walking and running paths to pools to a children's amusement park, and more!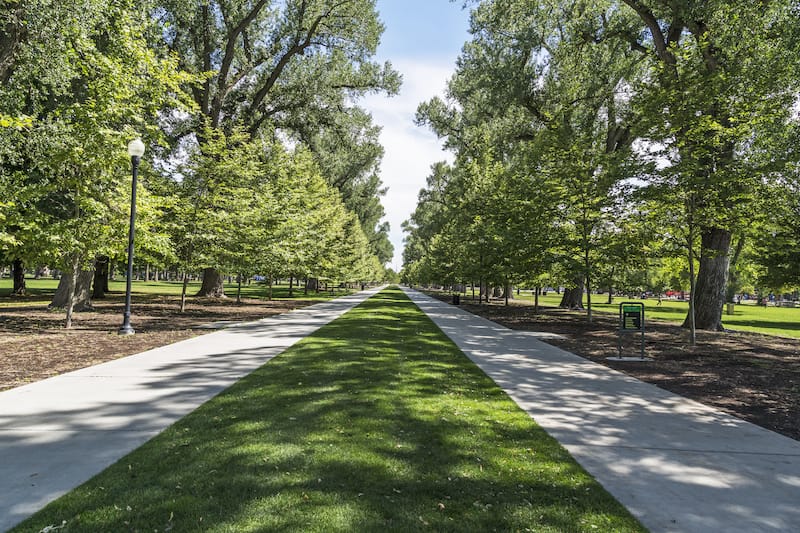 The park spans over 80 acres and many compare it to the role Central Park places in New York City, albeit for Salt Lake City! The Park Cafe, a famous local eatery, is right beside the park too, and is a great place to stop for breakfast or lunch.
One of my favorite things about SLC is how clean and well-kempt the city is and I love soaking up a bit of time in the parks when visiting!
Where to Drink and Eat in Salt Lake City
You'll be pleased to know that SLC offers a diverse array of restaurants, cafes, and breweries for every type of traveler!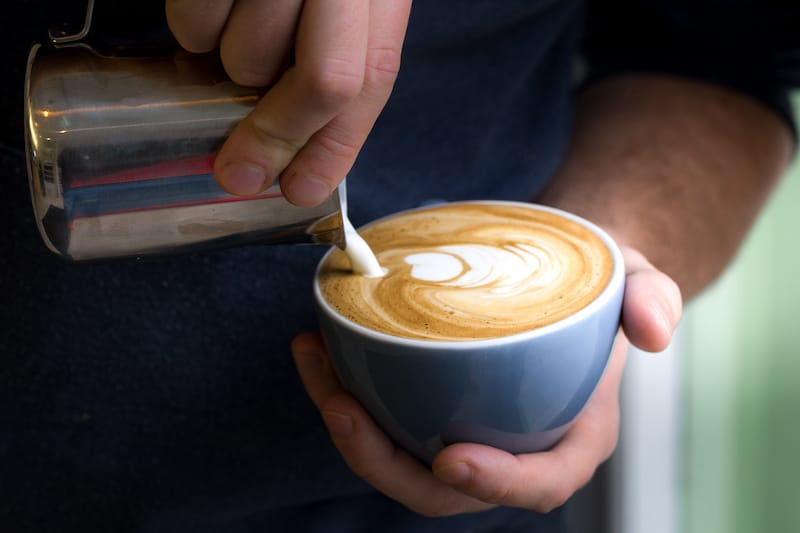 To be honest, some of our favorite places are not located smack-dab in the city center, but we have listed them anyway and they are on the map.
Millcreek Coffee Roasters (specialty coffee at 657 S Main St)
Kings Peak Coffee Roasters (specialty coffee at 412 S 7th W Suite 140)
The People's Coffee (specialty coffee at 177 E 200 S)
District Coffee Co. (specialty coffee close to Temple Square at 206 N 200 W #1)
The Park Cafe (amazing breakfast spot near Liberty Park at 604 E 1300 S)
Finn's Cafe (Norwegian-style SLC institution at 1624 1100 E)
Honest Eatery Downtown SLC (health-conscious restaurant with acai bowls and other healthy eats at 115 Regent St Suite B)
Spitz (Mediterranean restaurant downtown that also has a bar and indoor/outdoor dining at 35 E Broadway)
ROCTACO (tacos with an international flair and no rules at 248 S Edison St)
Craft by Proper (craft beer bar with local brews – not downtown – 1053 E 2100 S)
Many people that have never traveled to Salt Lake City believe that the strict alcohol laws are still in place and that beer has a low ABV. Rules have changed (to the liking of craft brewers!) and now ABV can be up to 5%).
Utah makes some delicious craft beer and I highly recommend trying if you're a beer lover or want to support local brewers.
More than 1 Day in Salt Lake City?
More than 1 day in Salt Lake City? Don't worry, you can keep plenty occupied with the extra time! One thing I really recommend is to check out the colorful murals that are popping up left and right throughout the downtown!
You can find more about the murals in Salt Lake City and precisely where to find them from the local tourism authorities. Click here for a map.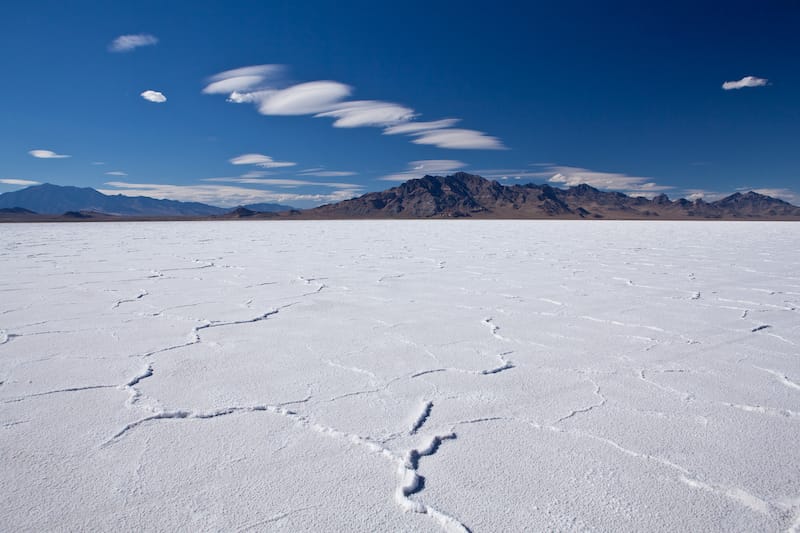 There are also some fantastic day trips from Salt Lake City like the Bonneville Salt Flats (recommended to visit in summer and fall because it is drier – just beware of temperatures) or Park City.
Another popular thing to do when visiting Salt Lake City for a weekend or more than one day is to go hiking! Some of the city's most popular trails are:
Ensign Peak Trail (a mostly easy trail that offers stellar views over the city!)
Neff's Canyon (moderate)
Bell's Canyon (difficult)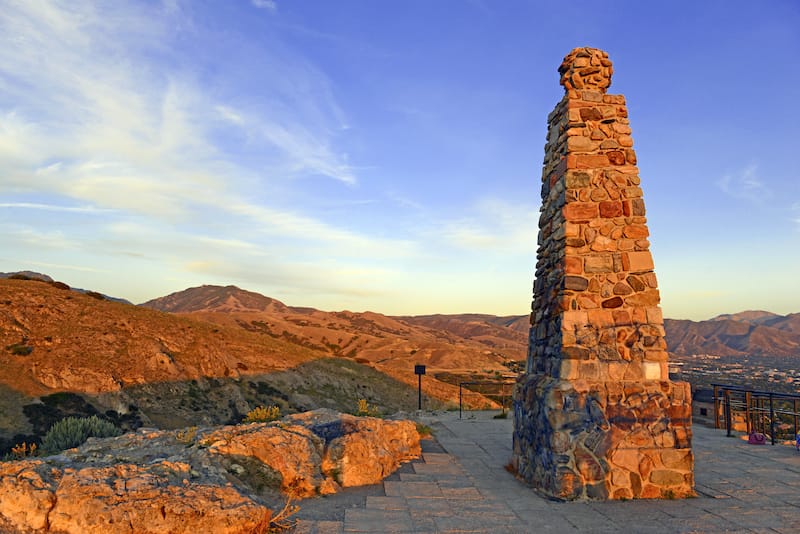 Alternatively, you can rent a car and go visit some of the best national parks in Utah (and state parks)!
Where to Stay in SLC
You will find many options for places to stay in Salt Lake City. Here are some of our top picks for the city:
Are there any things you would add to this one day in Salt Lake City itinerary for first-time visitors? Please let us know in the comments! Thanks!
More Utah Travel Resources
Pin this Salt Lake City 1 Day Itinerary