One of the best national parks in California worth visiting is Channel Islands National Park.
This is a guide to one of the most beautiful places in the state and it will detail how to visit Channel Islands National Park, what to do there, and more!
Traveling to Channel Islands National Park
Located approximately 29 miles away from Santa Barbara, California on the mainland, you will find Channel Islands National Park, a collection of 5 jaw-dropping islands. The islands are Anacapa, Santa Cruz, Santa Rosa, San Miguel, and Santa Barbara.
Channel Islands National Park is protected for its natural resources, wildlife, gorgeous nature, and well-preserved cultural heritage. Some of the island's archaeological discoveries have over a thousand-year-old history and those visiting Channel Islands NP can witness it in person.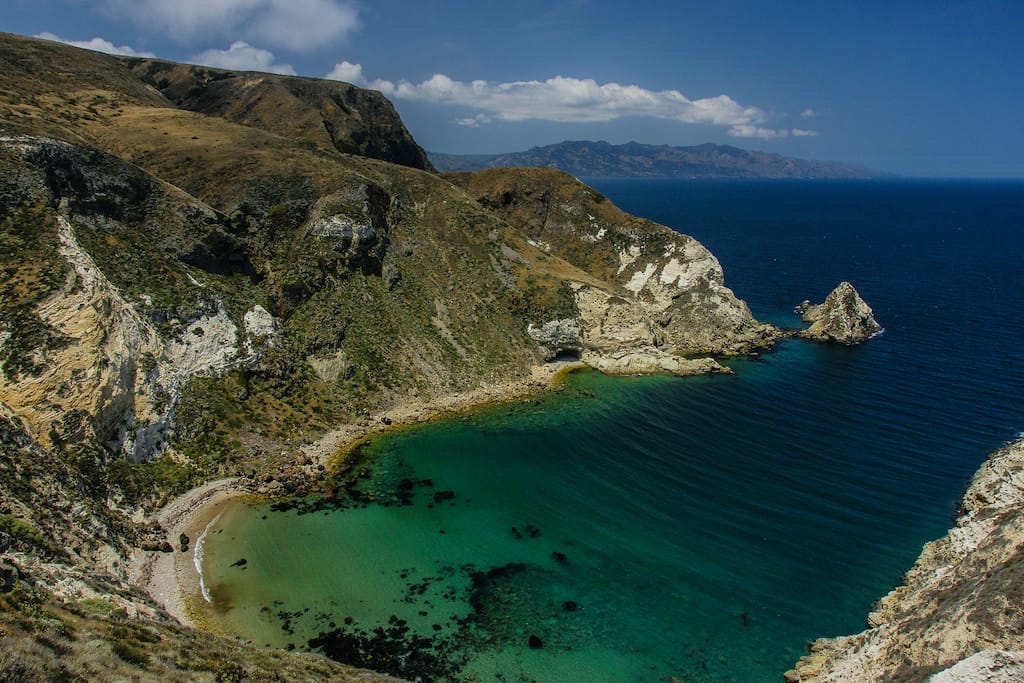 In addition, there are more than 2,000 species of animals inhabiting the islands, and 145 are endemic and are not necessarily found anywhere else on the planet. The 'Island Fox' is an example of one of these!
Because of its offerings and unique ecosystem, the US Congress declared Channel Islands to become a US National Park in 1980 and it has been under protection since. It is a great place to put firmly on your California bucket list!
Getting to the Channel Islands (& Getting Around)
On the California mainland, there are visitor centers located in Santa Barbara and Ventura that are easily accessible by public transportation and car, but reaching the islands is only something that can be done by boat. You can arrange a boat trip at the concessionaire or take a private boat.
Insider Tip: It is highly, highly recommended to organize your trip in advance.
Another important fact you need to consider is that you can't take cars or even bikes onto the islands. You merely can visit on foot.
You will find the transportation options listed below. There are options for the public boats as well as the private companies that will help you get to the Channel Islands.
Private Companies Transportation Schedule
Here you will find the private companies that offer transportation to the Channel Islands. It is broken up island-by-island so you can view the information easily.
Anacapa Island
Departure: Ventura and Oxnard Harbors
Duration: 1 hour
Frequency: Year around, weekly 3-7 days
Company: Island Packers
Santa Cruz Island
Departure: Ventura Harbor
Duration: 1 hour
Frequency: Year around, weekly 5-7 days
Company: Island Packers
Santa Rosa Island
Departure: Camarillo Airport, Ventura Harbor
Duration: flight 25 minutes, boat 3 hours
Frequency: Year around flight on-demand, boats are operating from April to early November, weekly 2-4 days
Company: Island Packers, Channel Islands Aviation
San Miguel Island
Departure: Camarillo Airport, Ventura Harbor
Duration: flight 40 minutes, boat 4 hours
Frequency: Year around flight on-demand, boats are operating from April to early November, weekly 4-8 days
Company: Island Packers, Channel Islands Aviation
Santa Barbara Island
Departure: Ventura Harbor
Duration: 4 hours
Frequency: From Spring to Fall, monthly 2-4 days
Company: Island Packers
Public Boat Transportation to the Channel Islands
If you're not keen to get to the islands by private transfer, then you can consider taking a public boat there. The park's concessionaire 'Island Packers' provides year-round boat transportation from Ventura and Oxnard Harbors to the islands. They also offer whale watching tours if you're interested in that.
For more information, be sure to visit their official website.
How Much Time Do You Need
We recommend at least 2-3 days minimum in the Channel Islands. It truly depends on what you plan to do there and if you plan to camp on the islands or not. There are activities and excursions to keep you occupied for weeks, but realistically, there are multiple islands, and hopping around may not be cost-effective for some travelers.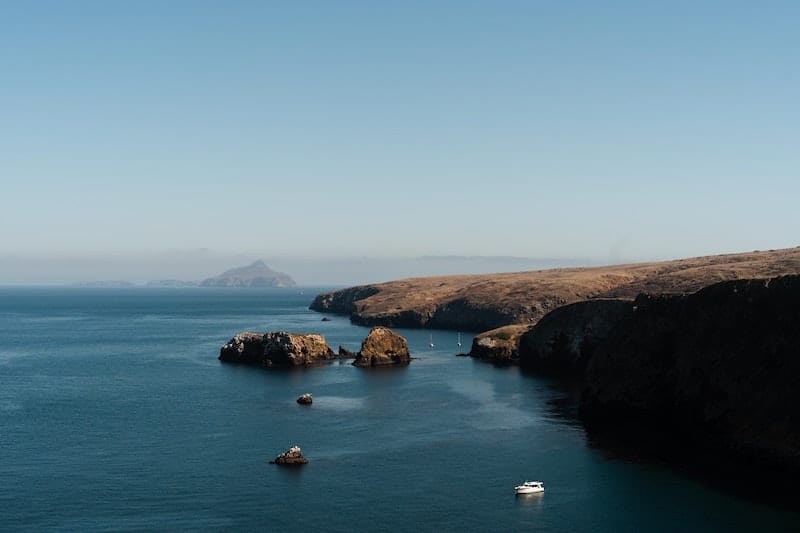 Given the information we list on this guide, we recommend picking a couple of islands that are your style and booking to explore them exclusively if you have limited time. Otherwise, stick around for a week and explore them all!
Best Time To Visit Channel Islands National Park
Again, it really depends on what you desire to do in Channel Islands National Park that determines the best season to visit. The peak season is summer-fall. That is when you will find the park at its busiest and with most activities going on.
If you're into activities, summer is the best month for sailing, snorkeling, diving, kayaking, and swimming (fall is also good). It is also when sea lions begin pupping.
In addition, it is the best season to go whale watching for blue whales and humpback whales. In early fall, the whales will go away, however, so it no longer becomes a good excursion activity.
Winter is the best time for sunsets and gray whale watching. This is also when other seals begin pupping on the islands. As for spring, it is a great time to visit for those that love flowers since everything is in bloom.
Why You Should Visit + Things to Do
There are many (beautiful) reasons to visit Channel Islands National Park. It is not one of the most visited national parks in the US, adding to its appeal.
It is not overly visited because you simply can't get there without getting to an island (which we detail a bit further down).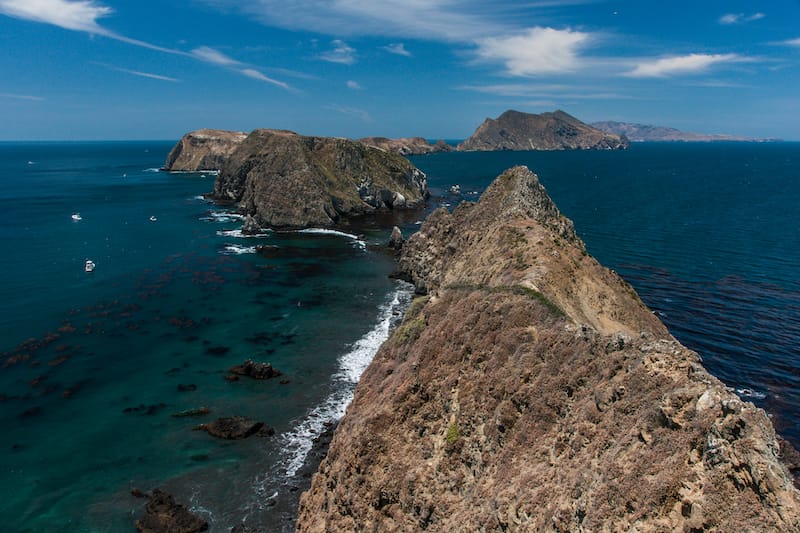 Another key reason to visit the park is that it holds 145 rare and endemic species. Not only can you witness rare animals, but you can also witness unique animal gatherings and the daily lives of some.
Some things you'll get to observe at the park are:
One of the Biggest Blue Whale Gatherings in the World
Every summer, there is a huge gathering of blue whales in and around Channel Islands National Park (around 10% of blue whales in the world end up there!)
They flock to these krill-rich waters and swallow around 40 million crustaceans making them play such a huge part of the ecosystem of the islands.
Seeing blue whales is definitely one of the most popular things to do in the Channel Islands during the summer months.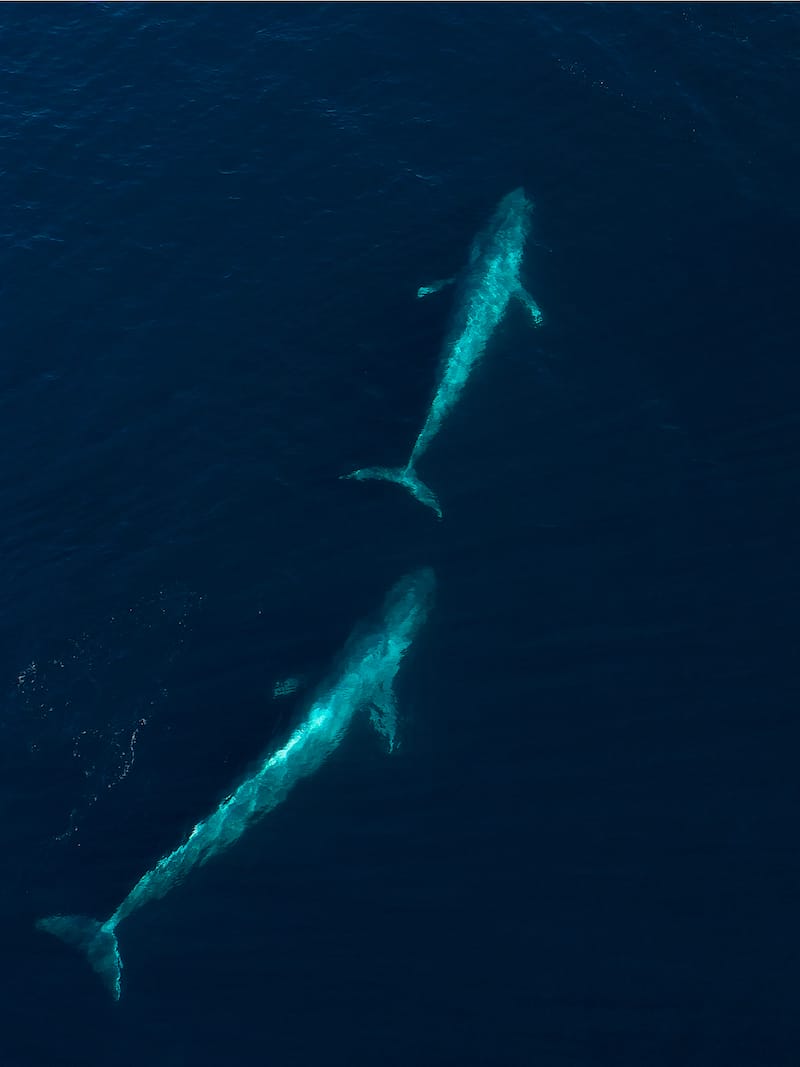 However, it's not only blue whales calling the Channel Islands home… there are several other cetacean species there, too. You can find over 26 species of cetaceans around the Channel Islands.
Some of the most well-known are Pacific white-sided dolphins, bottlenose dolphins, minke whales, sperm whales, and humpback whales. Visiting the Channel Islands is a fantastic thing to do for wildlife lovers.
If you're interested in joining a whale watching tour in the Channel Islands, there are a few options available with local companies. Here are two recommended companies that you should look into:
• Island Packers
• Channel Islands Whale Watching
See One of the Largest Sea Caves in the World
Another common reason to visit the Channel Islands in California is to experience one of the largest sea caves in the world. The mysterious Painted Cave is a massive sea cave that is located on the northwestern coast of Santa Cruz Island.
The capacity of the cave is equivalent to that of four football fields which might sound crazy to some but it is just one of those things that you have to see to believe!
The ceiling at the entrance is 160-feet (about a 15-story building) and unique with its colorful rocks. Kayakers and paddlers love venturing out to the Painted Rock and it is one of the top sights in the Channel Islands.
Walk Where the Oldest Human Remains in North America Were Found
If you plan a trip to the Channel Islands, you will actually be visiting the place where the oldest human remains in North America were discovered.
During the archaeological excavations on Santa Rosa Island (on the side of Arlington Canyon), two human thigh bones were discovered in 1959 by Phil Orr.
While it was a tremendous discovery at the time, it wasn't until 40 years later that there was an opportunity to actually figure out how old the remains were (thanks to the advancement in technology over time).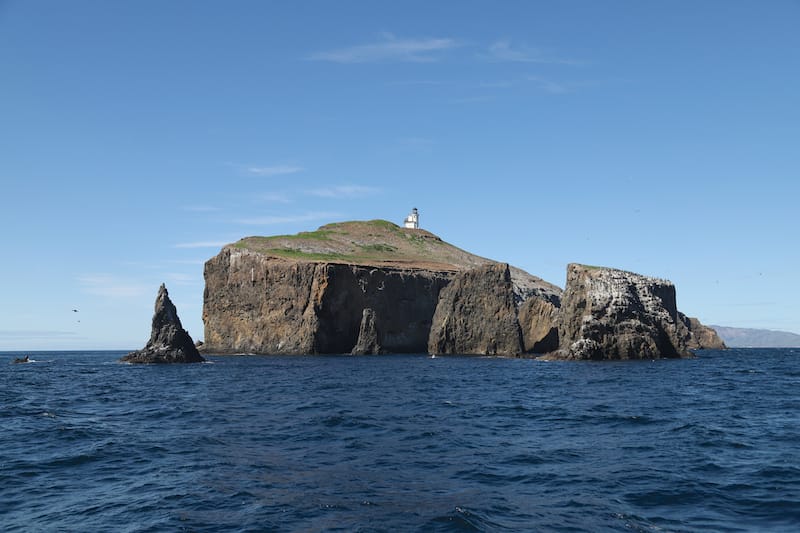 After scientific studies, it was traced back that these thigh bones belonged to the Arlington Springs Man who was living at the end of the Pleistocene period 13,000 years ago when the islands were actually all still connected.
So, this discovery is pretty significant to mankind and it is really awesome to walk in the same area and islands as this ancient man and his mysterious society.
Go Parasailing and Wildlife Watching
A fantastic option, especially for families, is to go parasailing and observe marine wildlife at the same time. This leaves from Oxnard and will take you on an excursion by boat into the blue waters around the Channel Islands.
You will have a chance to see dolphins and other marine wildlife and the journey will take you 600 feet in the air! You can even upgrade to go higher at 1,000 feet.
>> Click here to see Channel Islands parasailing details and rates
Go on a Channel Islands Snorkeling Adventure
One of the most popular activities in the Channel Islands is snorkeling and it offers some of California's best sea life with easy access if you book an organized trip to do so.
You will see everything from large fish to rays and more. It is a very fantastic way to experience the sea around the Channel Islands.
>> Click here to book a snorkeling trip in the Channel Islands
Hiking in the Channel Islands is Epic
The Channel Islands provides an impressive amount of hiking trails across the park's territory and there is truly something for every level of a hiker and it's one of the best things to do in the park.
The variety of hiking in the Channel Islands can offer everything from a flat path to rugged mountainous terrain… but one thing that all Channel Islands' trails have in common is that they offer spectacular views and scenery. The trails are also well-maintained.
There are signs posted on the island with safety details and what rules need to be followed when visiting. Please take these to heart and be mindful of the surroundings. Also, please do not embark on a journey that you're not physically capable of.
Hiking on Anacapa Island
If you choose to go hiking on Anacapa Island, you will realize that many parts of the island are inaccessible and you are restricted mostly to the eastern part of the island. On the island's eastern side, there is a fantastic 2 miles long hiking trail that passes a lighthouse and epic scenery.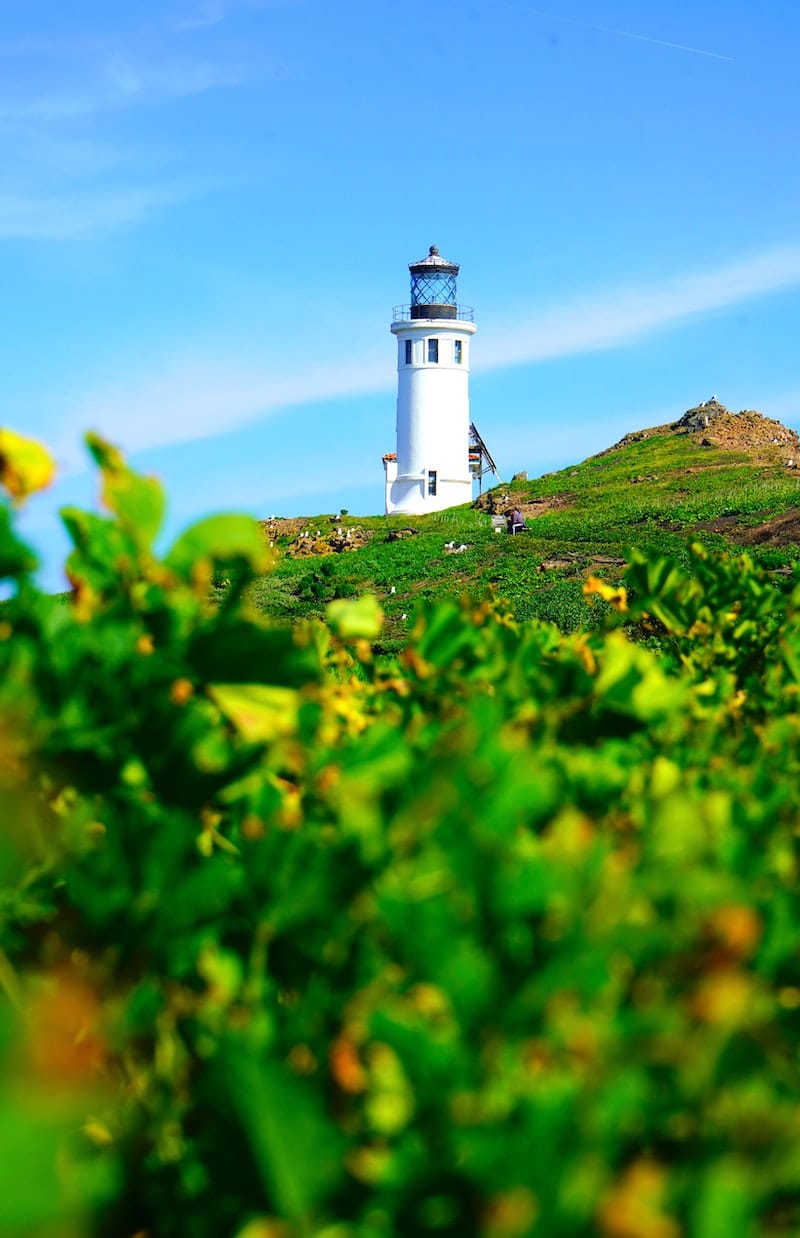 While there are more than a few trail options on the eastern side of Anacapa Island, that lighthouse hike is one of the most popular hikes as it offers amazing views across the chain of islands to the west.
On the western side of Anacapa, you will find many seabird colonies.
Hiking on Santa Rosa Island
Santa Rosa is a hiker's dream and there are several gorgeous trails that run along the wild scenery and dramatic coastlines.
On Santa Rosa Island, you can witness sea lions, seals, and many other species of animals. It is also home to the rare Torrey pine tree and jaw-dropping canyons.
Hiking on San Miguel Island
If you decide to head to San Miguel for some hiking, you will have a chance to experience the beautiful flora and fauna that live on the island.
There are four species of seals and sea lions that flock to San Miguel for breeding purposes and give birth there. In addition, there are many photogenic tidepools alongside several rare species of plants that live there.
There are many trails that can help you stroll through this gorgeous landscape at your leisure and soak it all in.
Hiking on Santa Barbara Island
This dramatic island has around 5 miles of trails that meander through its rugged landscapes. The trails offer spectacular overlooks and awesome coastal views.
Hiking on Santa Cruz Island
The largest and most diverse of the Channel Islands is Santa Cruz Island and it has a very interesting history that is connected to its landscape.
The landscape is brimming with coastal scrub vegetation, immense grasslands, and a really rugged and rich coastline that was used by the Chumash people for nearly 9,000 years.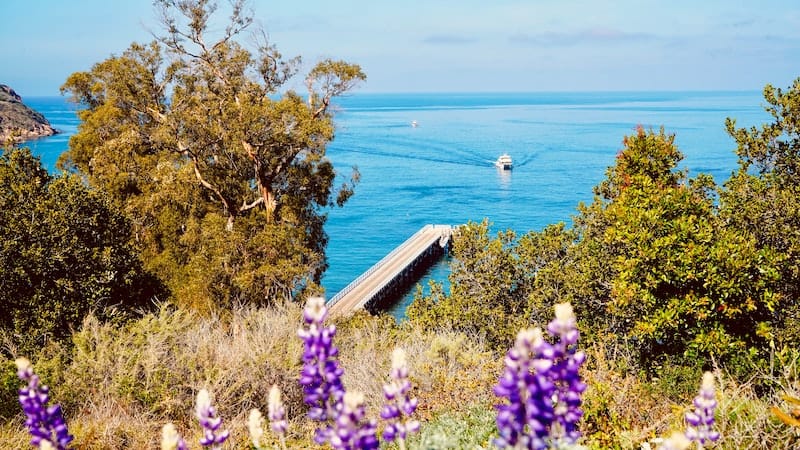 You will witness a variety of vegetation and species on Santa Cruz if you consider hiking there. There are several trails available once you land on the island.
Kayaking in the Channel Islands
Another wonderful activity that is easy to do in the Channel Islands is kayaking. There are many sea caves and opportunities to see a unique landscape from a boat or kayak, so it is highly recommended to do so.
These tours are mostly only available until around November, so be sure to check dates prior to booking.
>> Click here to check kayak rentals and tours
Check Out the World's Rarest Pine Trees
Another reason to travel to the Channel Islands is to visit the world's rarest pine tree which grows on one of the islands.
There are two types of super rare pine trees called 'Torrey pine' and one of them grows on Santa Rosa Island and the other one is growing close to Channel Islands National Park on the mainland at the Torrey Pines State Reserve.
In the word are existing two types of rare pine trees called Torrey pine and one of them is growing on Santa Rosa Island but the other one is still growing in the US territory not ferret from the Channel Islands National Park in Torrey Pines State Reserve, California.
What To Pack
You will definitely want to dress for the weather so be sure to check prior to venturing there. The temperatures in Southern California are comfortable most of the year but sometimes the winters can get a bit chilly.
Here are some recommendations for what to bring with you to the Channel Islands:
Reusable Water Jug: I recommend always having a reusable water jug with you at all times. The California sun can be so inviting but also dehydrating! There are almost always freshwater sources available in and around the area but do bring some with you just in case!
I travel the world with my Klean Kanteen water jug and I think it is the perfect one to get the job done when hiking! You can see the one I use here.
Keen Targhee Hiking Boots: I have been wearing the same style of hiking boots for years and I love my Keen Targhees. They have taken me from the Faroe Islands to Kazakhstan and beyond. They are durable, lightweight, and a great accompaniment for the Channel Islands.
Lightweight Daypack: If there is one thing I have too many of, it is daypacks. While I love my Sandqvist and Ucon Acrobatics Bags, I opt for something a bit more lightweight when hiking or exploring the outdoors.
My top recommendation is the Osprey Ultralight Daypack. It is durable and well-made and will be an effortless accompaniment for your day hike. Click here to check out color options and purchase.
Larabars: When I travel, I always keep some type of 'bars' on me and my favorite are Larabars. I have been eating these for well over a decade and they are perfect for exciting day hikes as they are richer and more filling than their size indicates!
You can buy a variety box or just purchase your favorite. Click here to purchase a box of Larabars for your trip.
Where to Stay in (and Near) Channel Islands National Park
There are not many options of where to stay within the park itself if you're visiting and not into camping.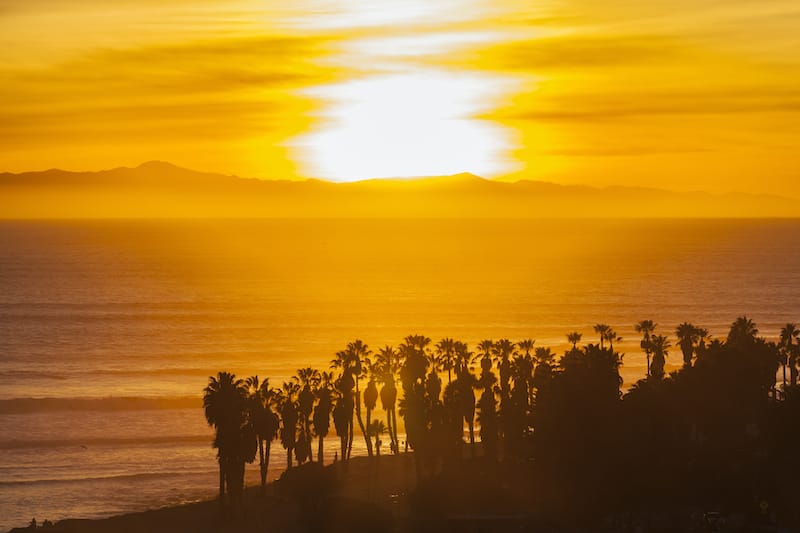 However, we recommend staying either in Ventura or Oxnard if you're set to embark on a trip to the Channel Islands, so we have listed some camping options and Airbnb options on this guide that will help you pick a fantastic place to stay to begin your journey.
Camping in Channel Islands National Park
You are able to go camping in Channel Islands National Park all year long and the campsites are managed by the National Park Service.
However, there is merely one campsite on each island currently, so you will need to organize your trip ahead of time.
The campsites in the Channel Islands are as follows:
Santa Barbara:

above Landing Cove

Anacapa:

on the eastern side of the island

Santa Cruz:

at Scorpion Canyon

Santa Rosa:

at Water Canyon

San Miguel:

above Cuyler Harbor
You can also go backcountry camping on Santa Cruz and Santa Rosa Islands but numbers are limited and there are some restricted zones on Santa Cruz.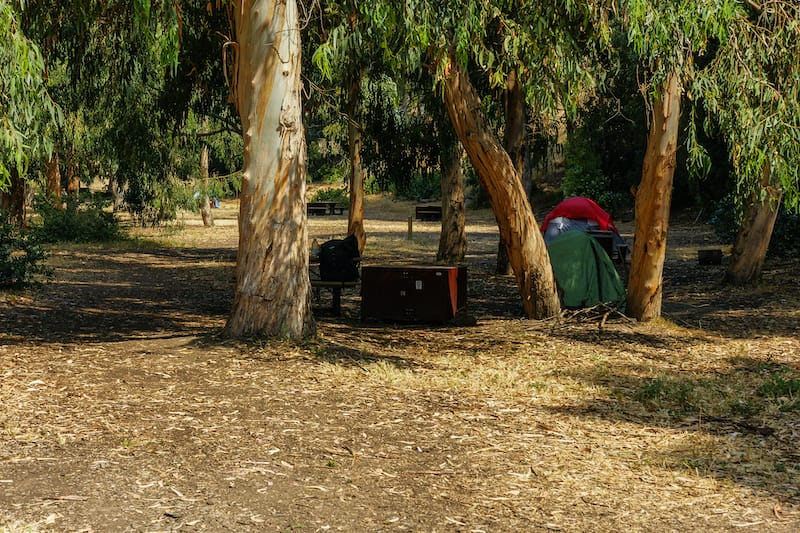 Places to Stay in Ventura
Places to in Oxnard
ABOUT THIS LAND
Channel Islands National Park is on the unceded land of the Chumash and Tongva peoples. We ask you to join us in acknowledging their communities, their elders both past and present, as well as future generations.
We also acknowledge that Channel Islands NP was founded upon exclusions and erasures of many Indigenous peoples, including those on whose land these US National Parks are located.
⇒ Do your research before visiting National Parks and places in the US. Native Land and Whose Land are good starting points.
⇒ Hire Native guides when possible and encourage National Parks and government organizations to start hiring them.
⇒ Donations matter. Part of the proceeds from this blog is donated monthly to the Native Women's Wilderness.