I arrived back in Almaty, Kazakhstan in early May for two months with the mindset that I was going to work, work, work and travel around Central Asia very little.. The trip I had planned with a friend for journalists and photographers out to the western part of Kazakhstan had fallen through at the hands of delayed funding but I still had my sights set on spending spring and early summer in Kazakhstan, especially in my old home of Almaty.
I had never seen Kazakhstan nature outside of winter and even then, I saw it from afar and never explored it up close. I was going to use my two months in Almaty to work and then occasionally venture into the varied and dramatic Kazakhstan landscape that I had long dreamt of seeing.
A lot of changes took place, including the inability to access this website with ease and a last minute trip to Kyrgyzstan for longer than initially planned, but I did finally get to see some of the nature around Almaty.
And it was beyond grand. One of my favorite stops was Butakovskiy Waterfall, a waterfall near the city and the perfect Almaty day trip. This recaps my time getting lost on my way to finding the Butakovskiy Waterfall and how you can hike there on your trip to Almaty, too!
About Butakovskiy Waterfall in Almaty
Butakovskiy Waterfall, or Butakovskiy Vodopad, is a waterfall located close to Almaty in the Zailiysky Alatau in the Butakovskoe Gorge. It is the perfect place to add to your Almaty itinerary. To reach the waterfall, it is about a two-hour hike there and a two-hour hike back, depending on your starting point.
If you read below where I detail my experience, you will realize that two hours it is not… if you get lost or are just slow in general.
The waterfall is stated to only be 15 meters tall, which everyone who has visited can contest is incorrect. It is at least 25-30 meters tall. There are actually two waterfalls in the area. The first one is the one I hiked to and the second is an additional 1.5 hours of hiking.
Even if I had wanted to continue going, it was dusk as I finally made it out to the waterfall and I had to turn around quickly.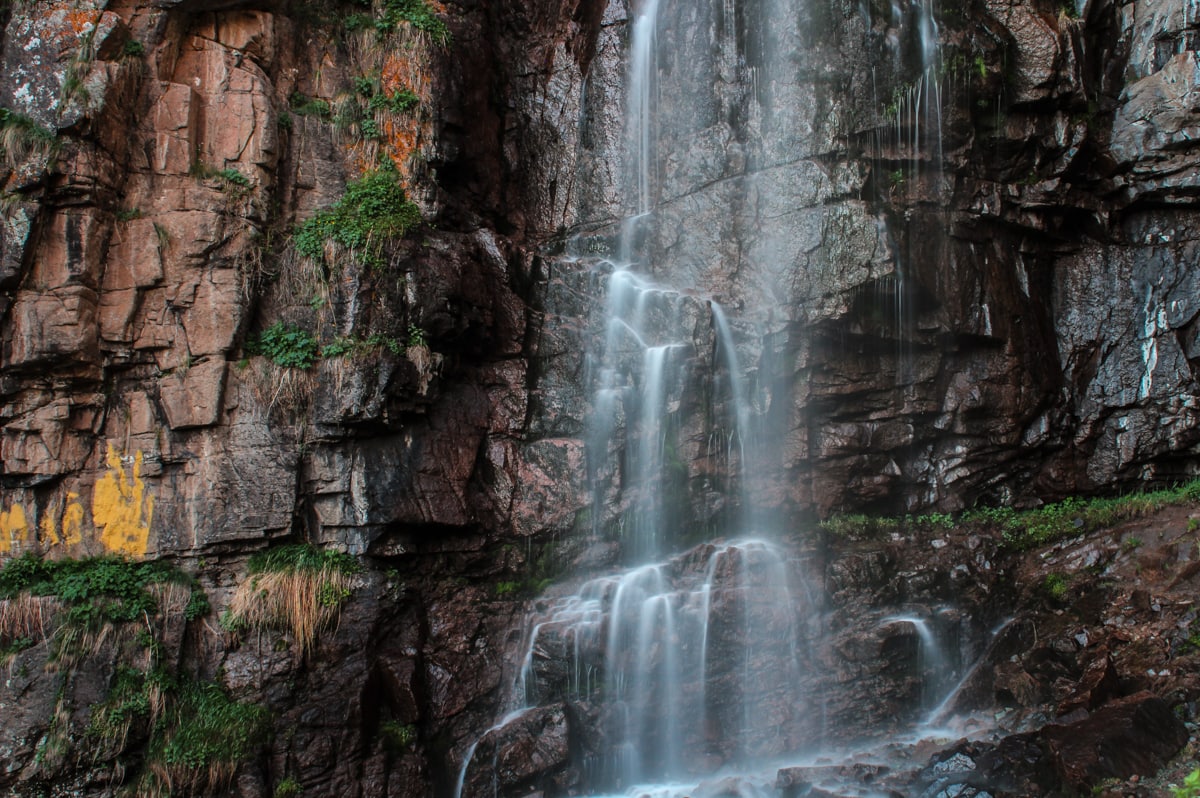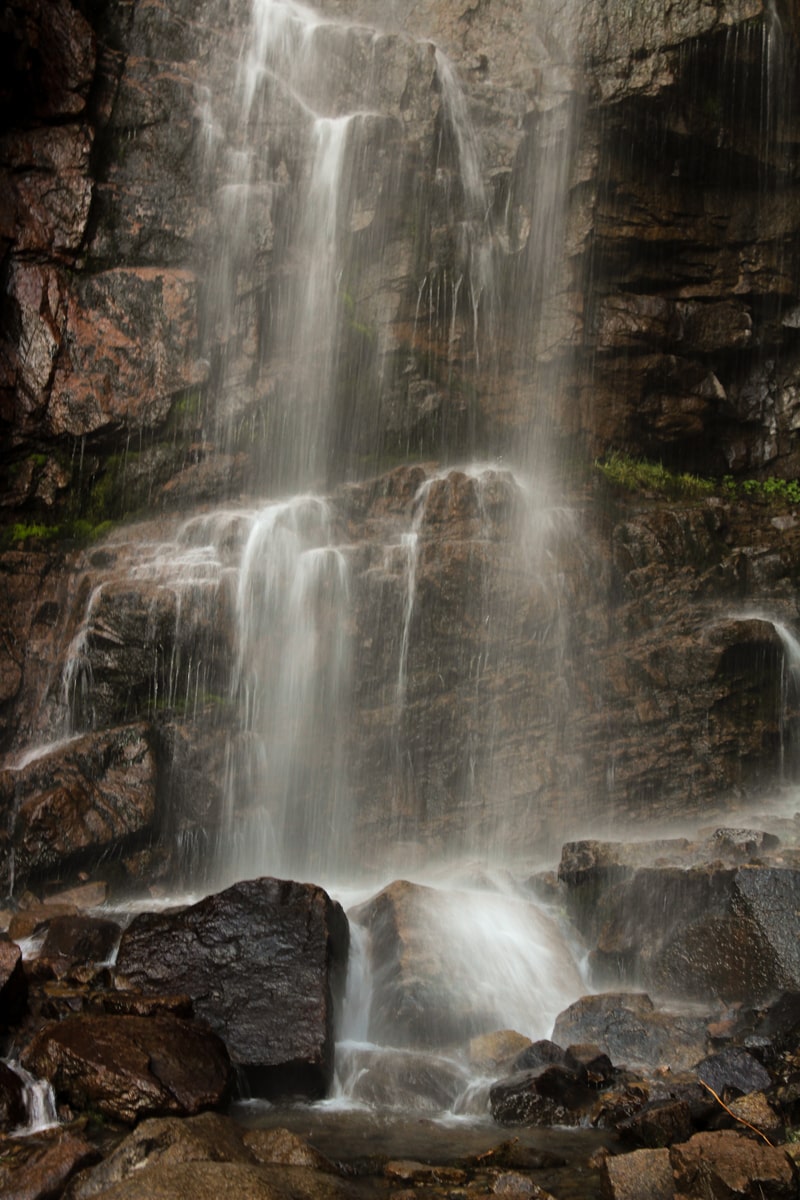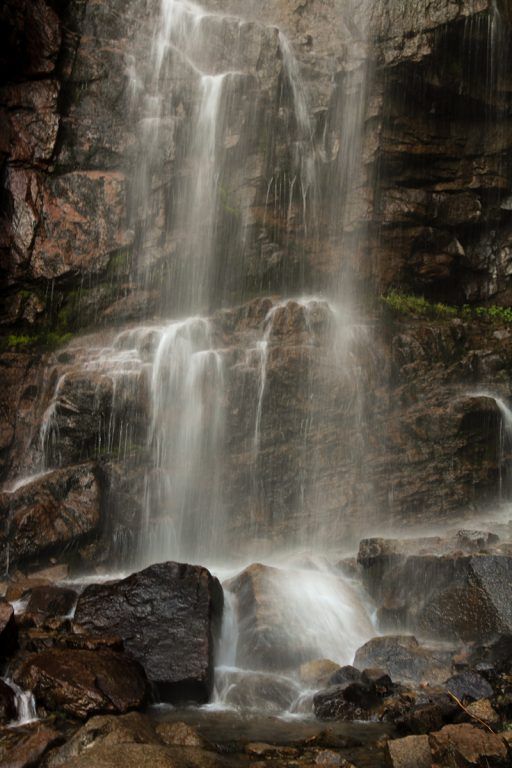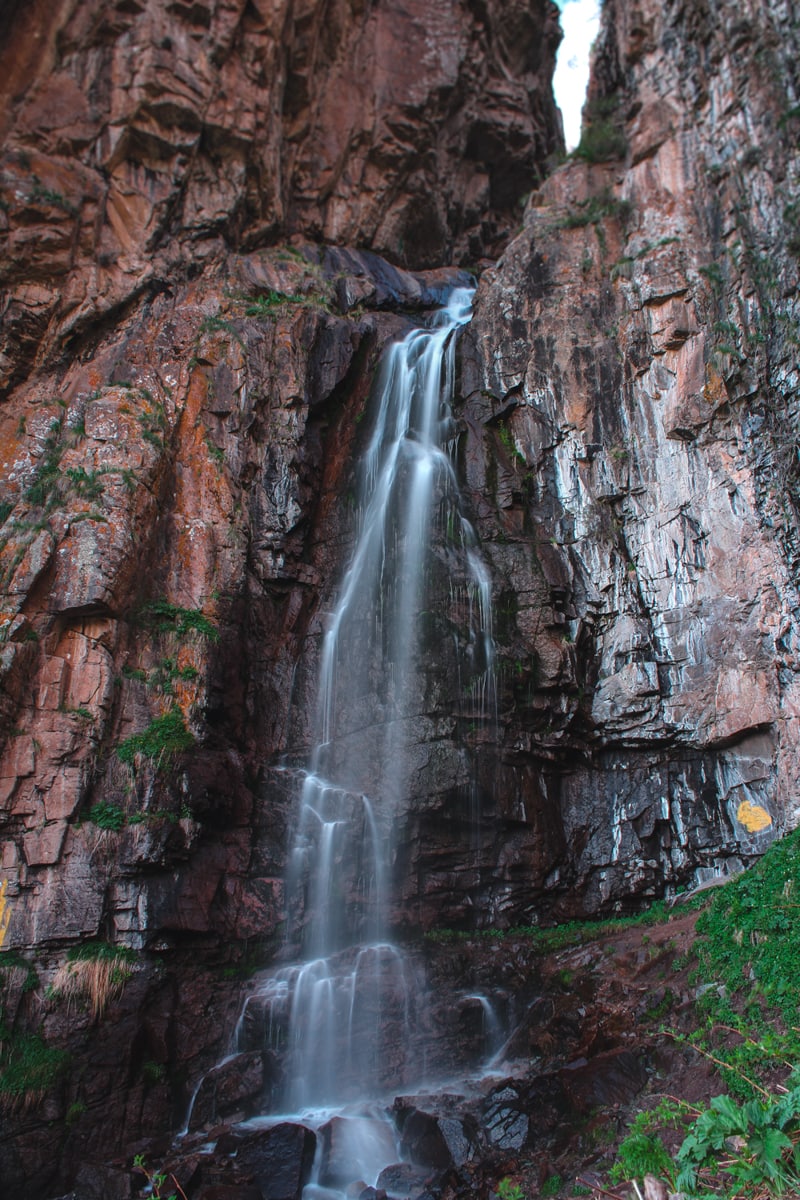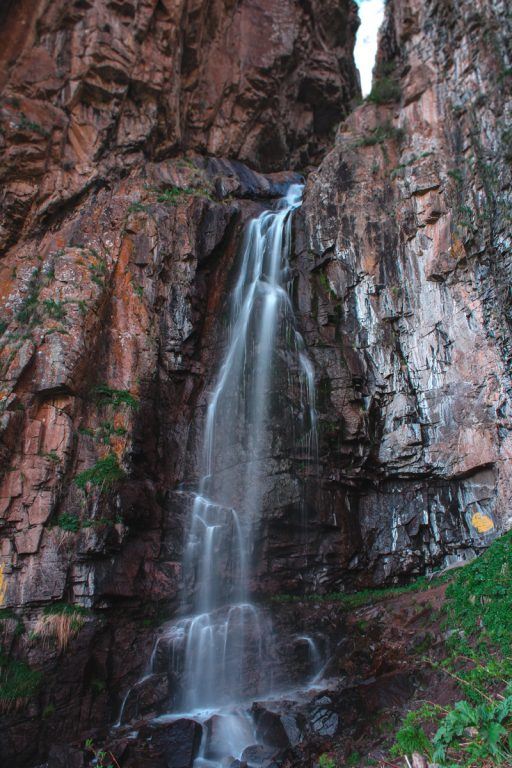 How to Get to Butakovskiy Waterfall
Since Wego.ae has cheap deals on hotels in Almaty, I was able to secure a booking at a place that is almost right beside the bus stop that takes you up to the mountains and to Medeu. The bus number is #12 and the fare is around $.30 – $.50.
You can catch the bus in a few locations, including the corner of Kurmangazy and Dostyk. Because I was staying around Dostyk Plaza, I caught it there on the side of Dostyk Avenue that the shopping center is on.
The bus will obviously be going south toward the direction of the mountains. Medeu is the final stop on this bus and you will need to get off there. The journey will take around 30 minutes or so.
If you're going on the weekend, expect this bus to be packed with other people. You may want to catch it at its starting point near Hotel Kazakhstan if you are wanting to have a seat on it.
Once you get to Medeu, you will need to walk down the hill slightly until you see a fence and a path to the right. Follow the water canals for a while. The road will be driveable but it will eventually turn into a place that can only be accessed by foot.
Once you see a couple of large houses in front of you, you will want to follow the path in between them. If people continue on, don't worry, this doesn't mean you're going the wrong way. They are likely going to Furmanov Peak. You will see a sign in Russian that states Butakovskiy Waterfall is on your route.
You will go over Komissarovsky Pass, a relatively easy pass that is about 2200 meters, as you work your way to Butakovskoe Gorge. This is where it may get a little interesting. You will walk alongside a stream and see a few rusty huts.
Signs are only sparingly placed, so just keep following the path and eventually, you will end up in a small village where there will likely be signs of life and other tourists present.
From the village, you will take a right at the end of the road and you will eventually pass a horse stable and restaurant to your left. Continue on up the road and you'll see signs pointing you to Butakovskiy Waterfall. You still have a ways to go.
You'll walk through a valley and the path will veer a bit left. Follow this until it takes you to a river. You will need to cross this river (it isn't deep). Use the rocks to guide you or a log to get across.
From here, you will have to climb up rocks for about fifteen to twenty minutes. This is the area with the most potential for hazards and mishaps and Kazakhstan nature can be pretty unforgiving. Be very careful and navigate slowly and confidently. Once you're at the top of this area, you will continue through another valley and the waterfall will be hidden at first to the left. Eventually, you will hear and see it.
You can take a path to the bottom (which you could have followed the entire time if you walked through the rocks and the river) of the waterfall or you can stay on the same path you're on to get a view from higher. I did both. There is a bit of climbing in this area so, again, be careful and use your best judgment.
You can return back to the village and catch a bus or ride from there instead of going back via Komissarovsky Pass.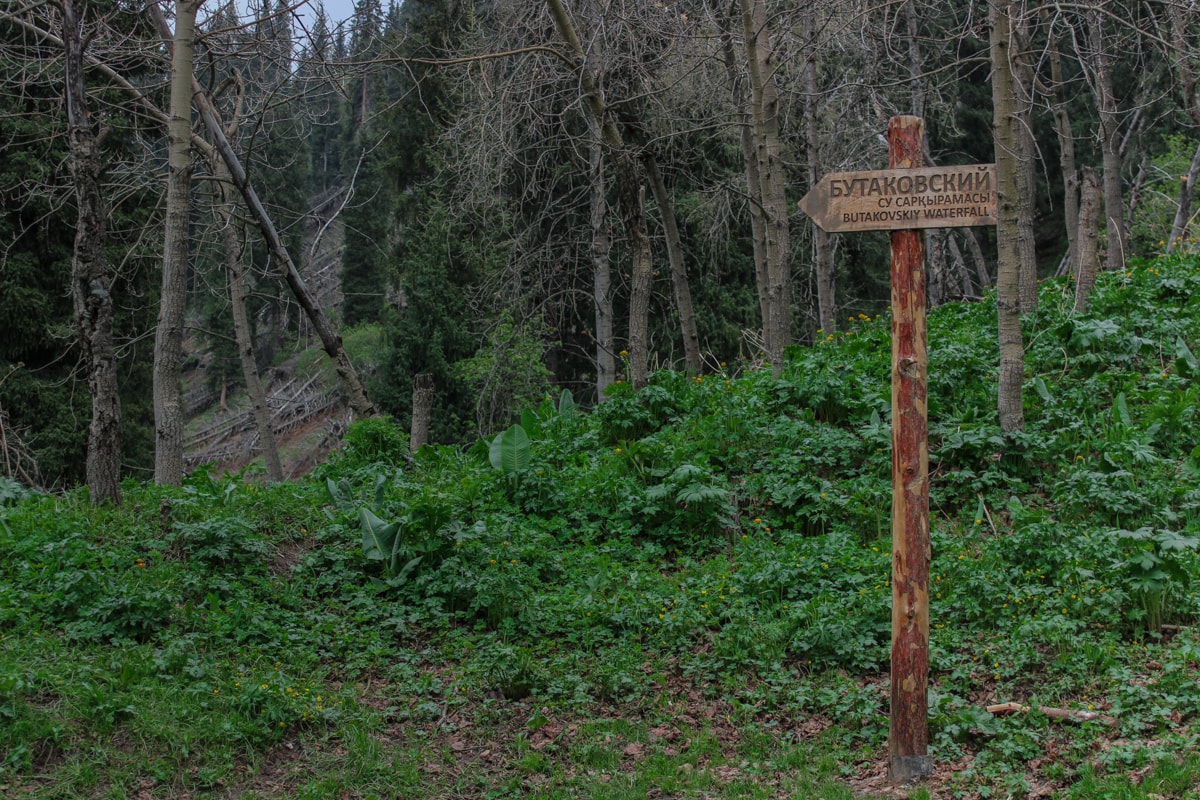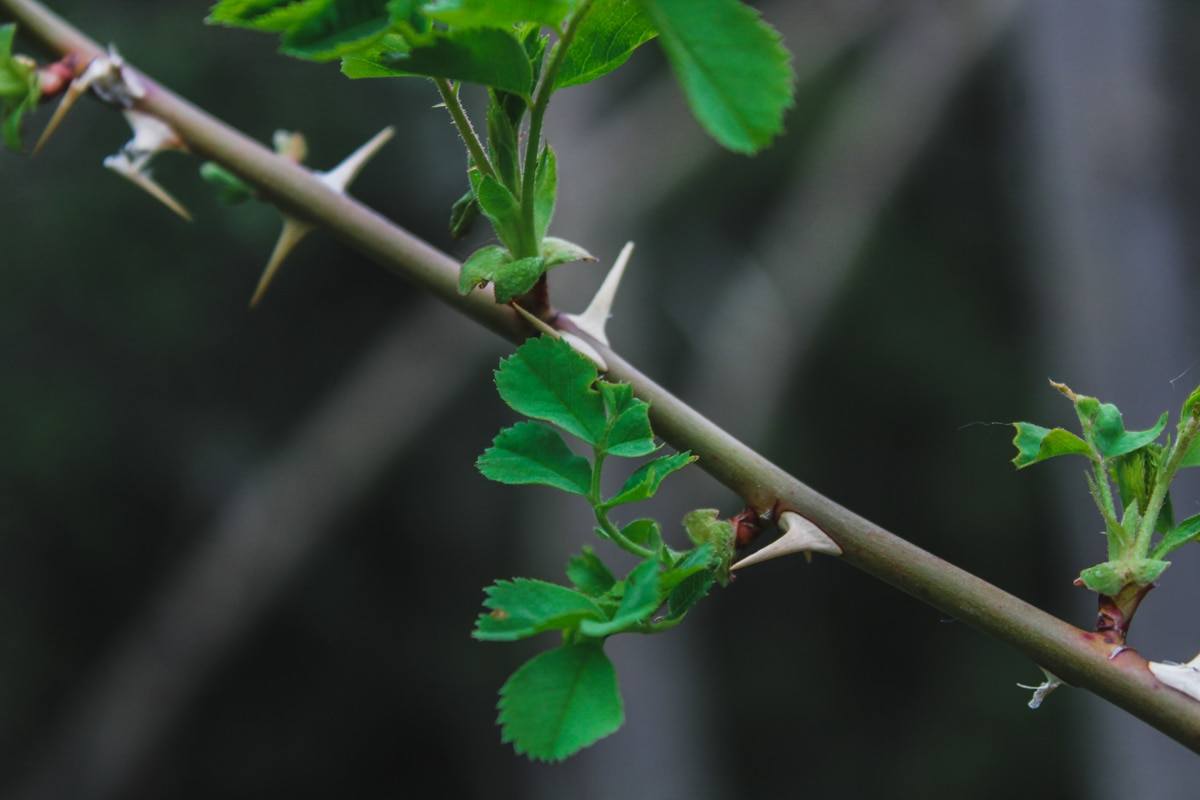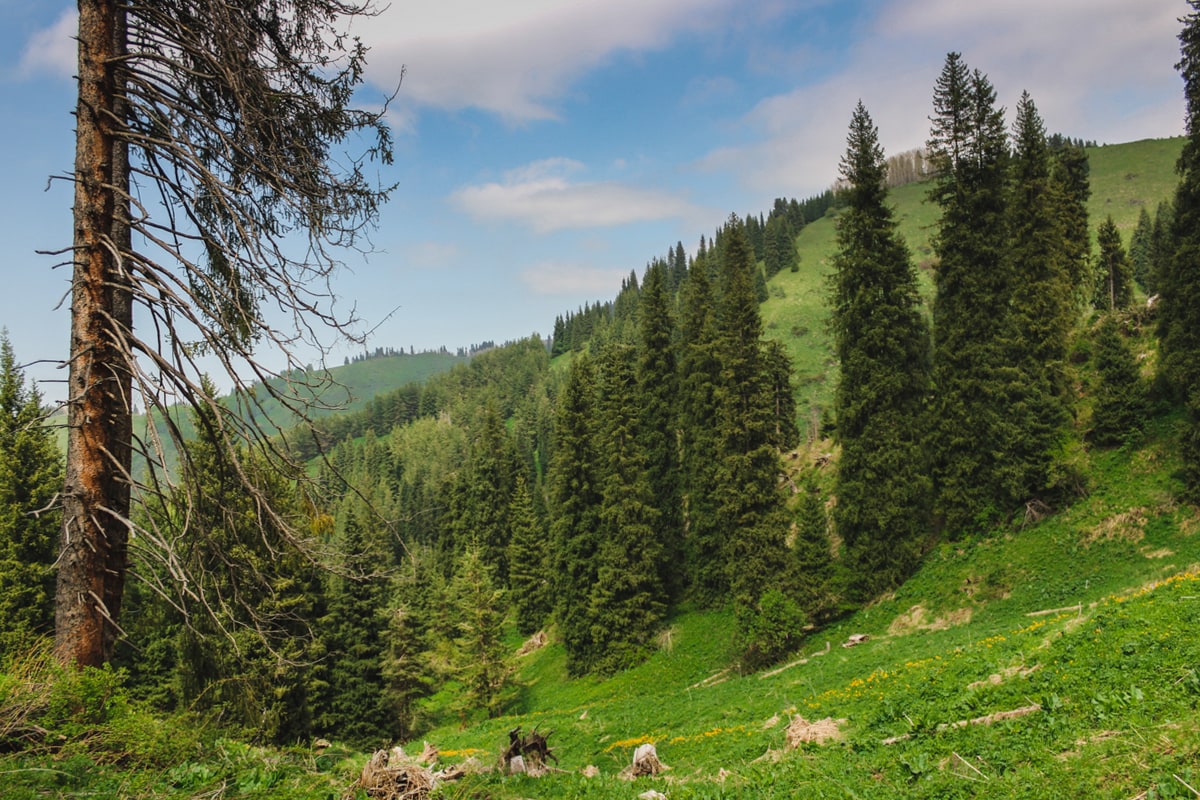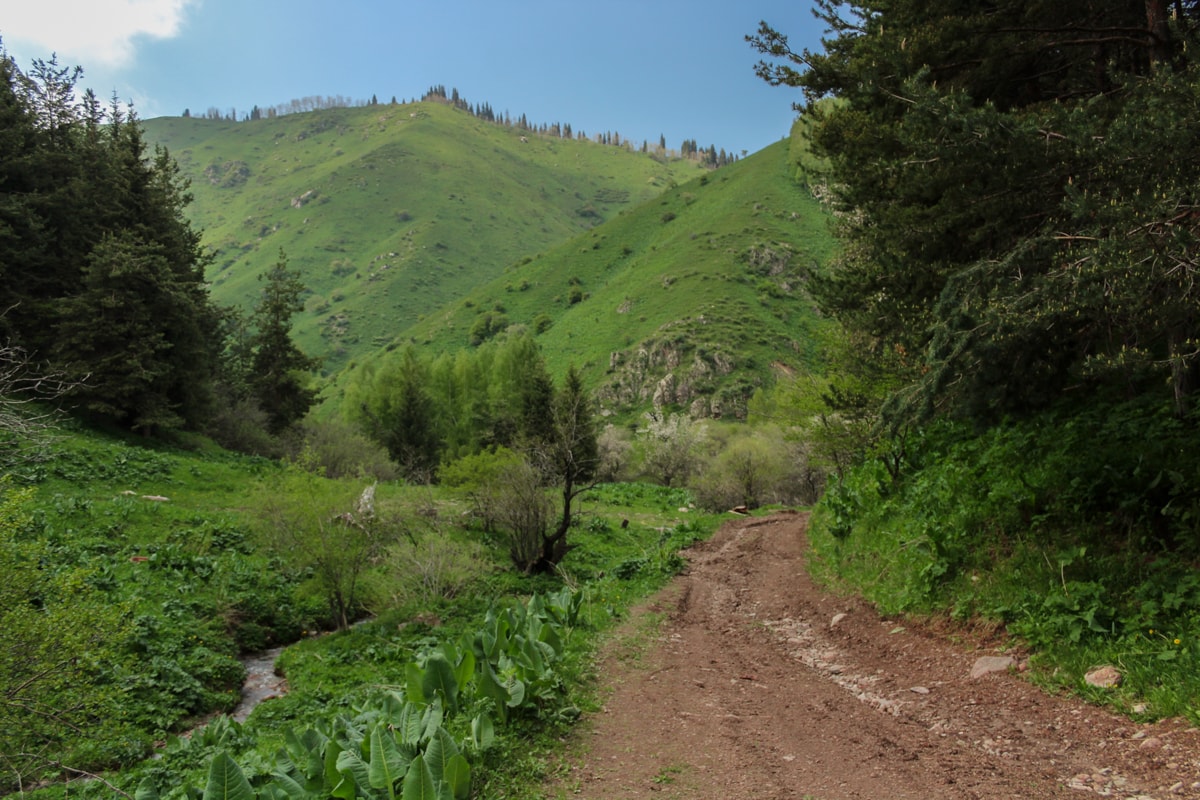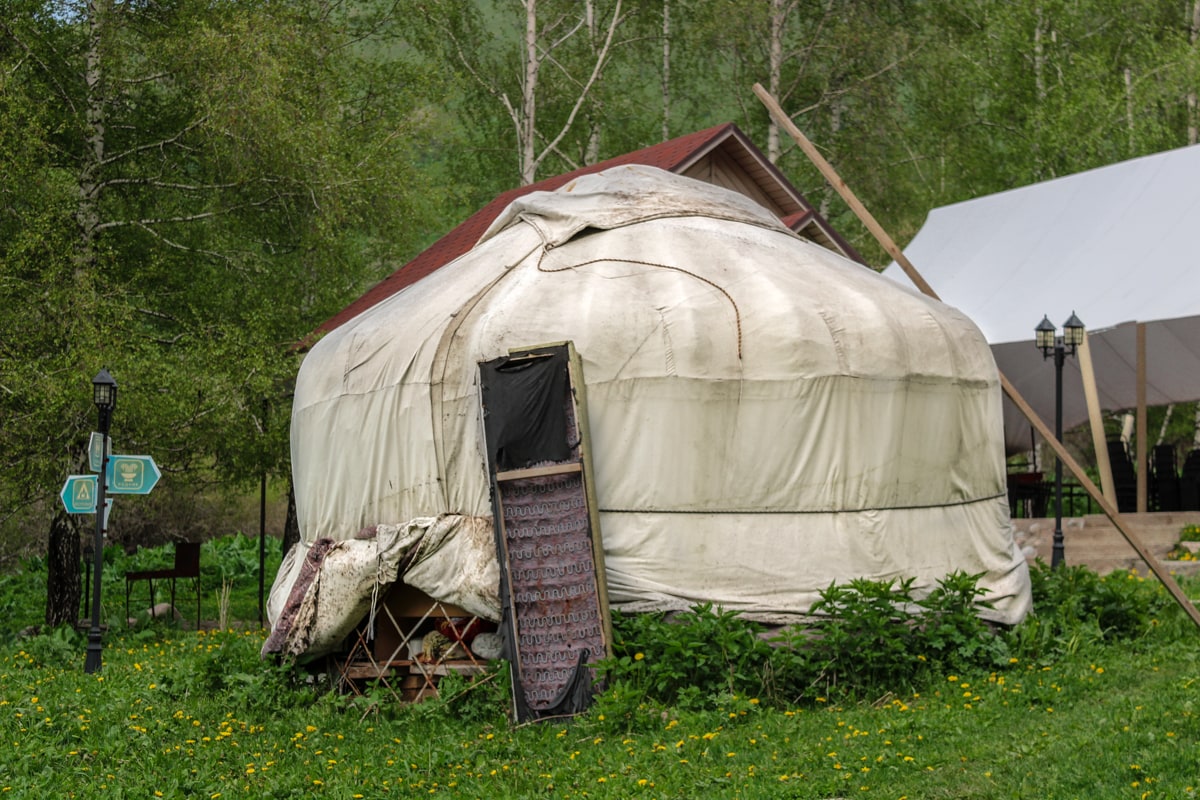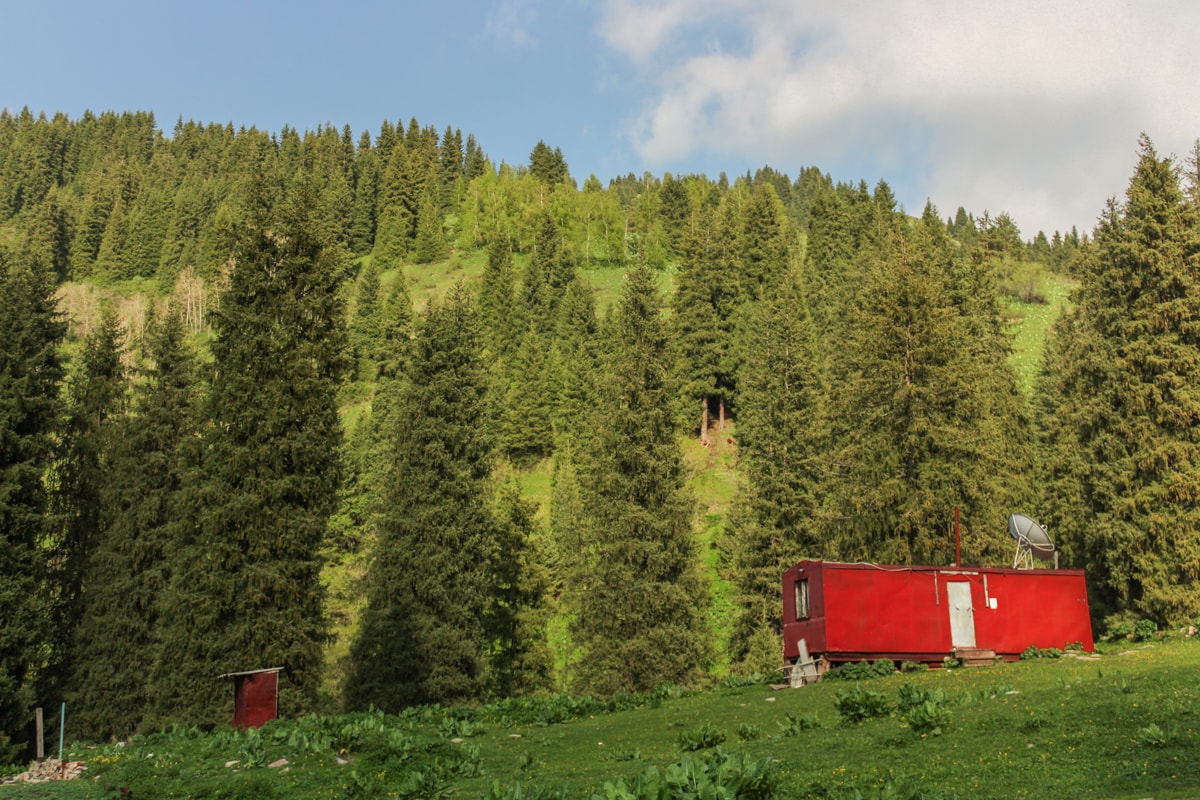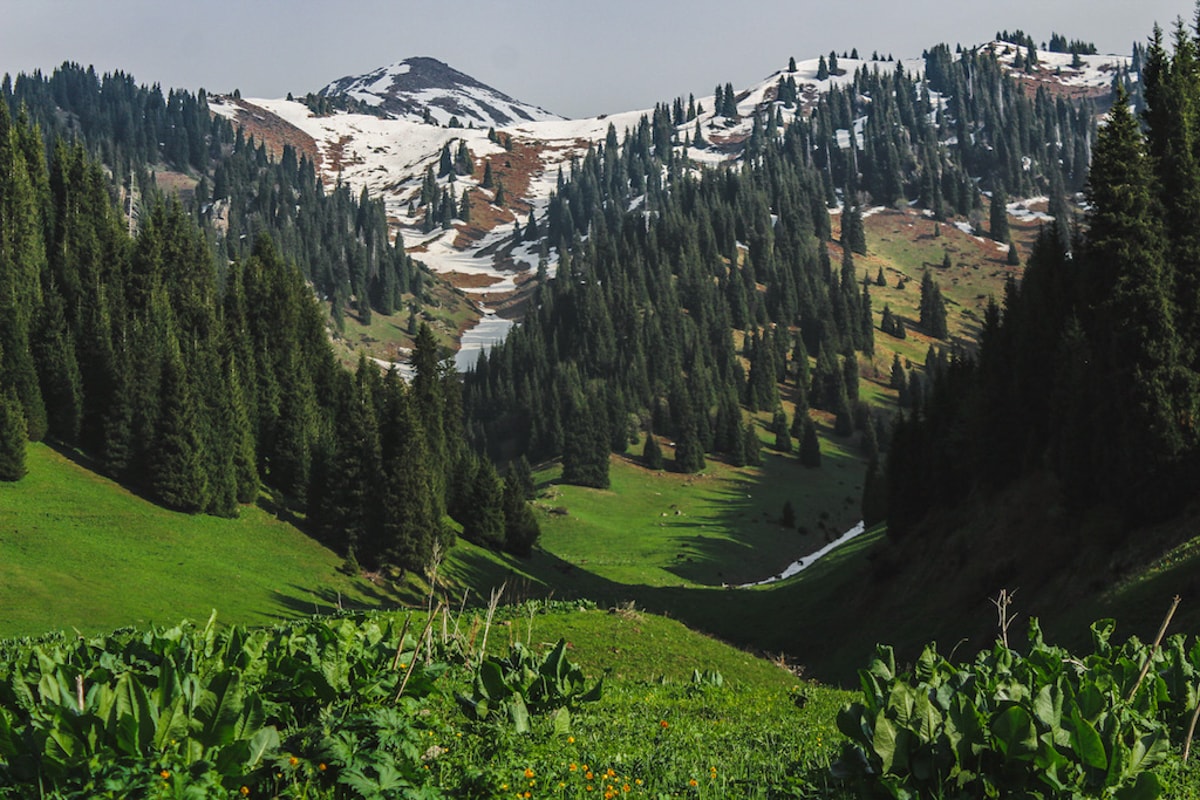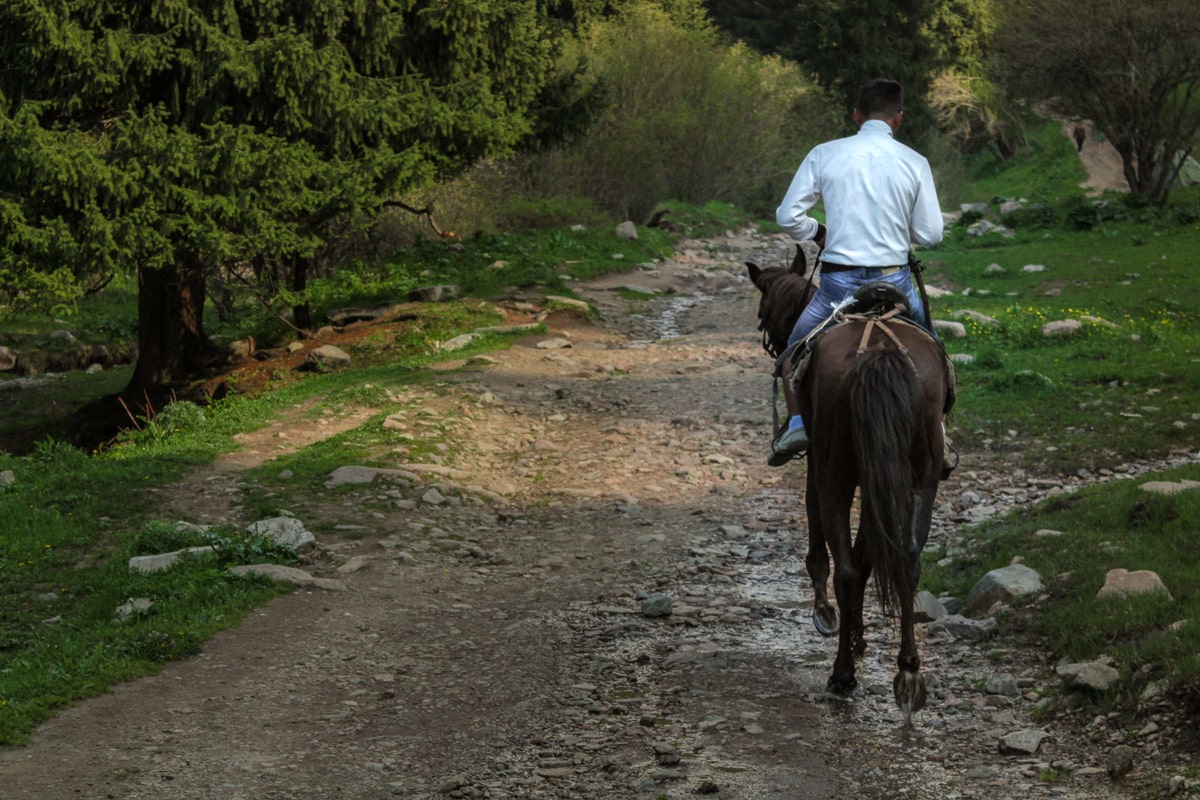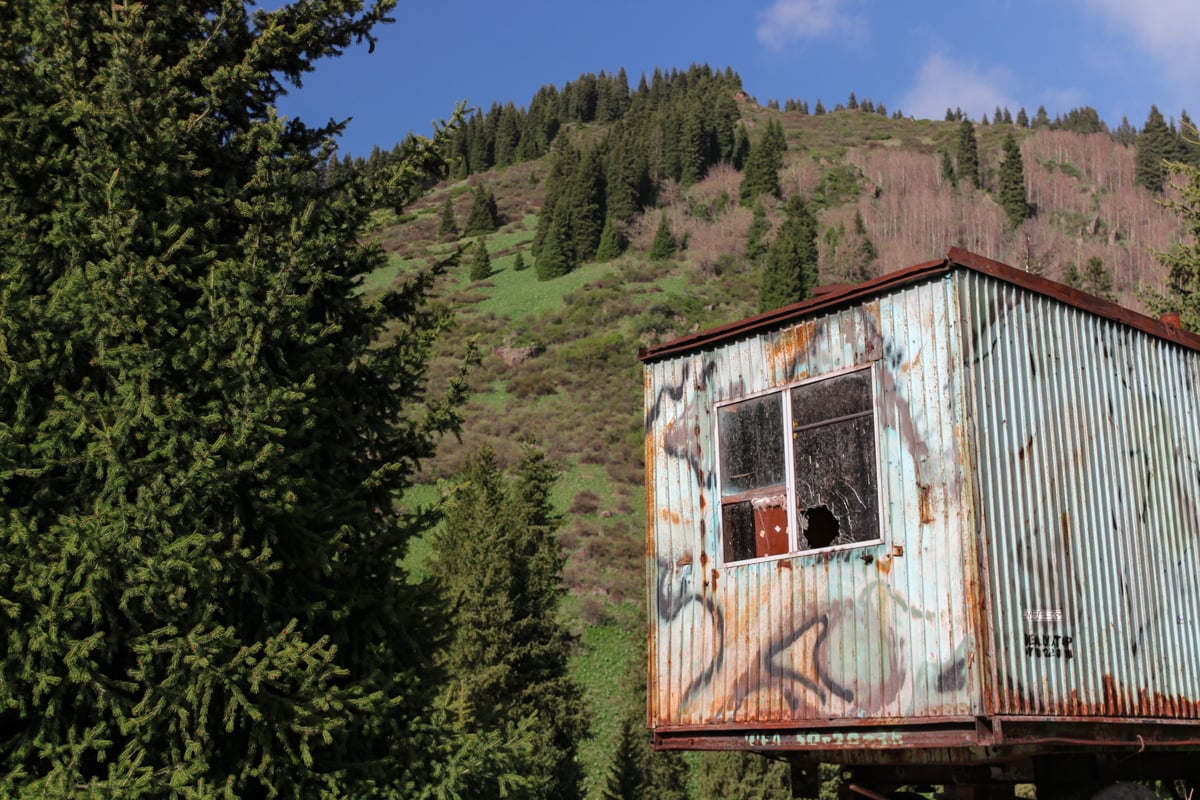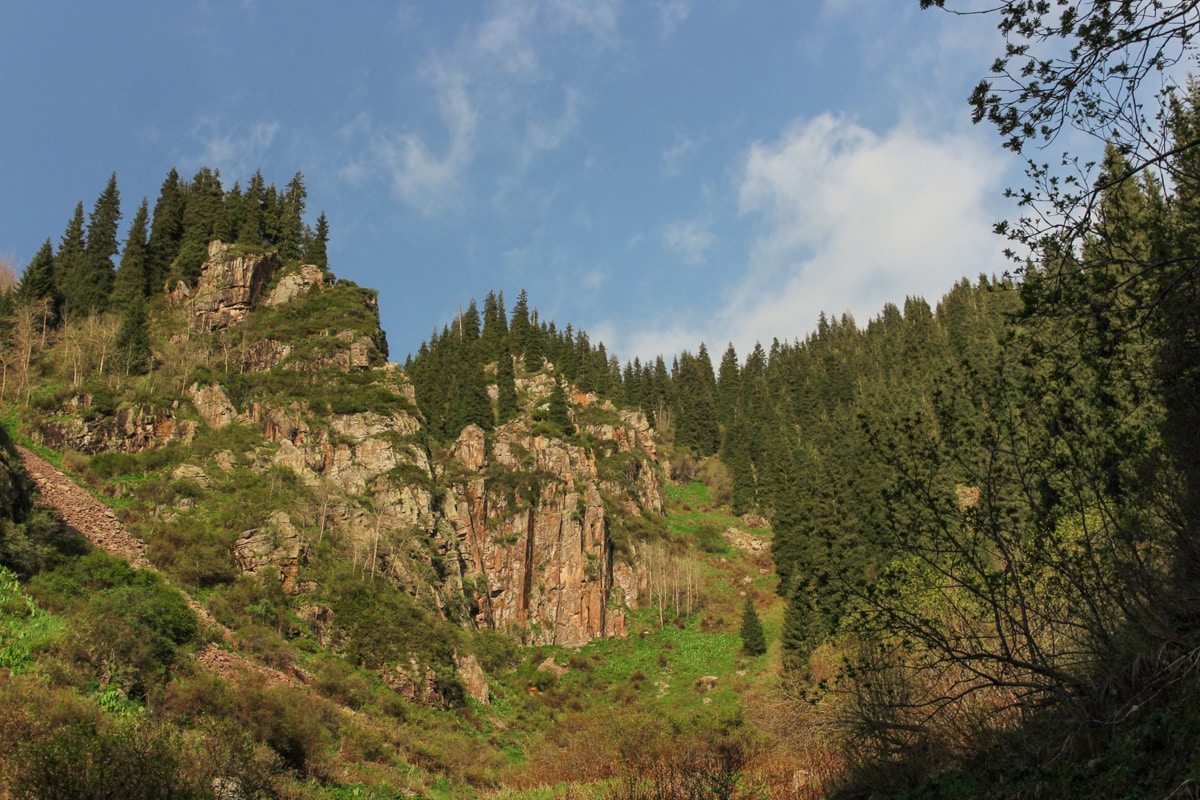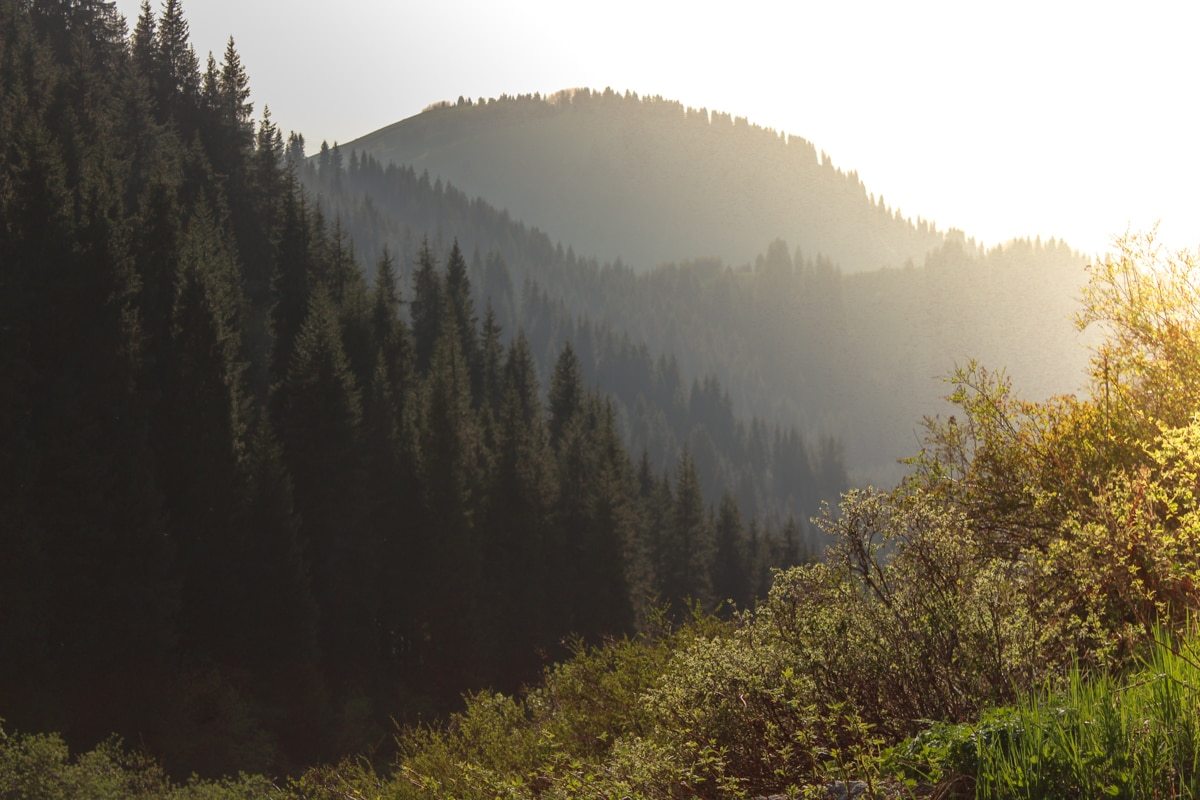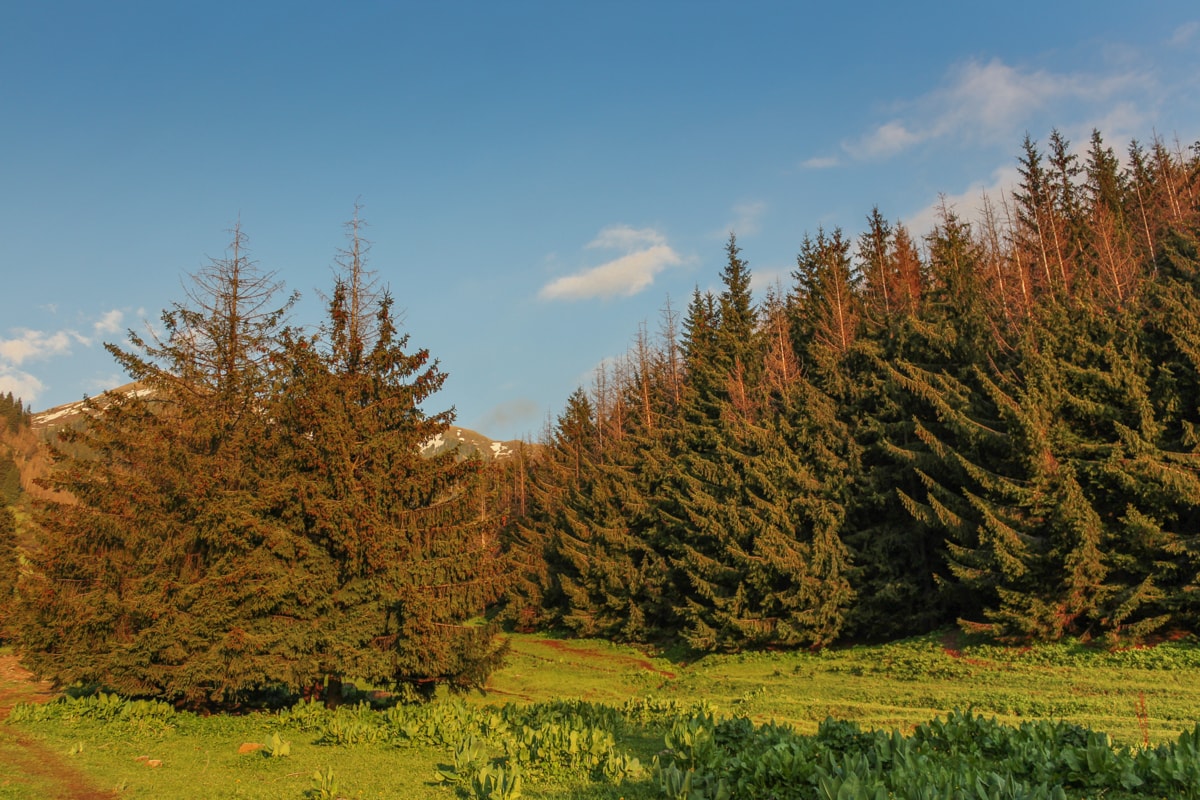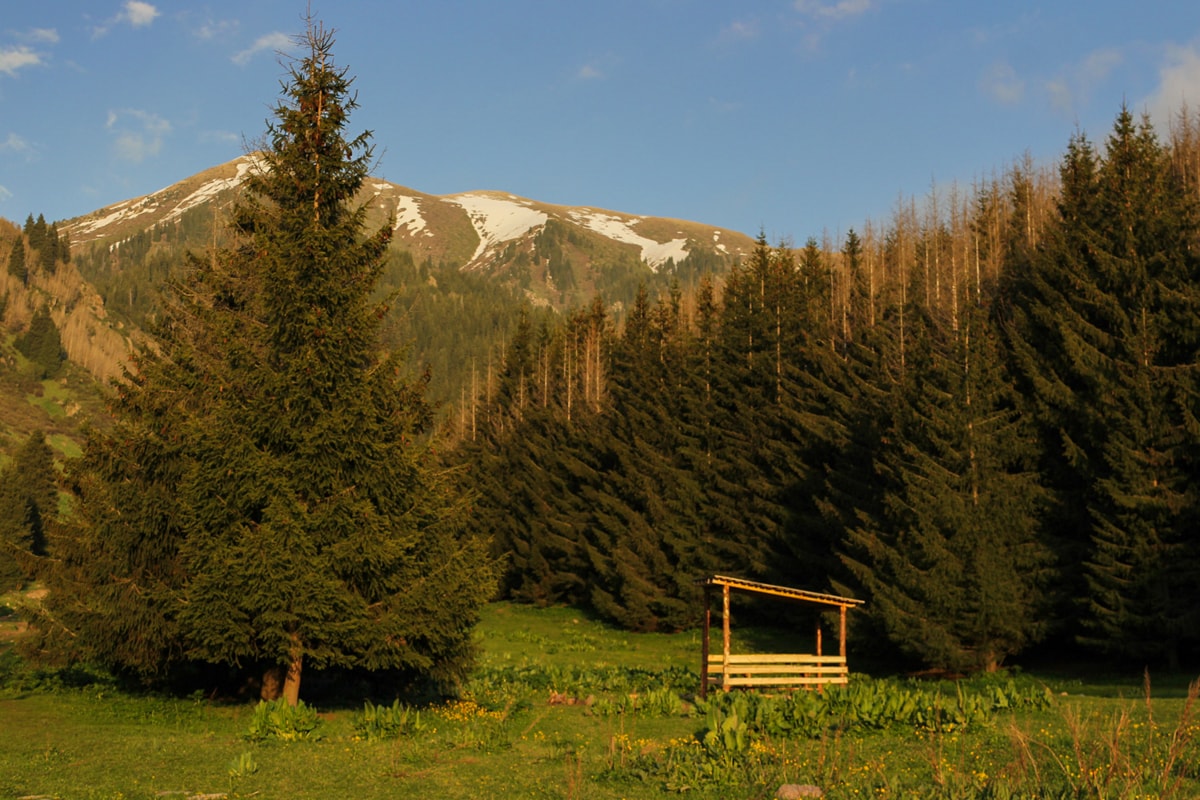 My Time Getting Lost at Butakovskiy
I had been excited for days about my trip to Butakovskiy Waterfall. I had mapped out my route and actually decided to go at it alone since the hike was easy and I just wanted to listen to music and enjoy the scenery. I wasn't pressed for time and set off early that morning catching the bus up to Medeu. Once at Medeu, I started the walk toward the waterfall.
Around three hours into the hike, the weather was getting cold and temperamental and I decided to just check with another hiker to ensure that I was going the right way. I met a lovely lady named Aida, who runs Steppe Spirit on Instagram, and she laughed and informed me I was on my way to Furmanov Peak, one of Almaty's premiere hiking destinations (and one I was too out of shape to successfully complete).
I begrudgingly turned around and she guided me at least an hour and a half back to the area where I was to turn to head to the waterfall. I had wondered why the hike had been fairly challenging up to that point… and I finally understood why! I said my goodbyes to her and started my way toward Butakovskiy Waterfall.
I was a bit shocked that there weren't more people hiking from this starting point to the falls. I remember seeing maybe one other person for the duration of about two hours. It was kind of nice, but as someone who isn't super experienced hiking, it was also a bit scary as I shouldn't have been hiking alone in the first place.
I was sliding around the mud and on gravel in certain areas around Komissarovsky Pass and was able to find myself a makeshift trekking pole from a tree branch (tip- bring your own!) which was extremely helpful.
I eventually ended up at the bottom of the valley and was feeling a bit ill. I had brought plenty of water, but I hadn't taken along any food and I didn't recognize any of the greenery around me and wasn't confident enough to eat any of it. I carried on after a short break and was very relieved when I arrived in the small village and found a restaurant.
At the restaurant, I ordered a coffee and french fries. Feeling refreshed, I realized it was getting pretty late and I had no idea how much further the waterfall was and if I was even in condition to reach it at all. I didn't give up and headed out toward the mountains again.
After two hours, I arrived at the waterfall. I had the place all to myself at that moment and it was a really empowering feeling as I had almost given up ten times throughout the hike. It wasn't the most difficult of hikes, but I am out of shape and I was alone for it. I soaked up the Kazakhstan nature and the spray from the waterfall and just basked in the happiness of finally seeing some of the wild landscape of the country I had once called home.
I didn't have much daylight left, so I celebrated a successful hike (that should have taken only about two hours but took over ten!), met a few people on the way back who were still trying to reach the falls, and ended up back in the village.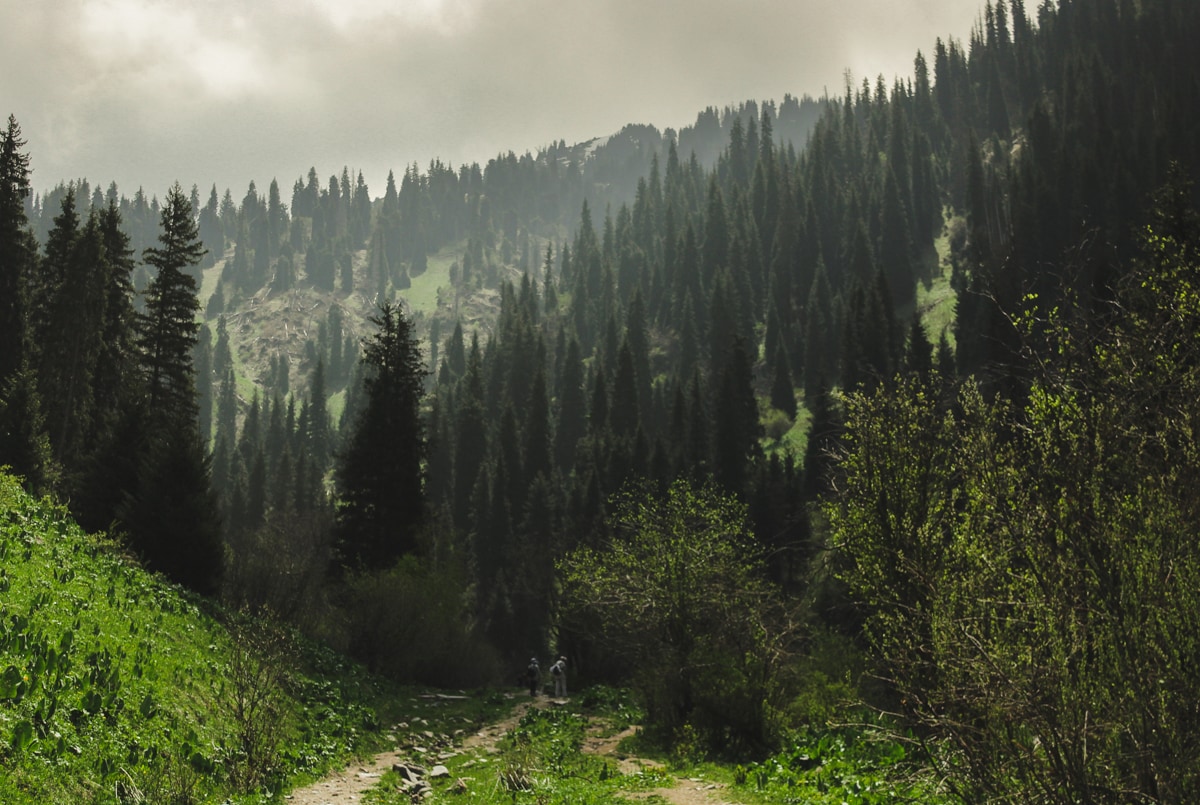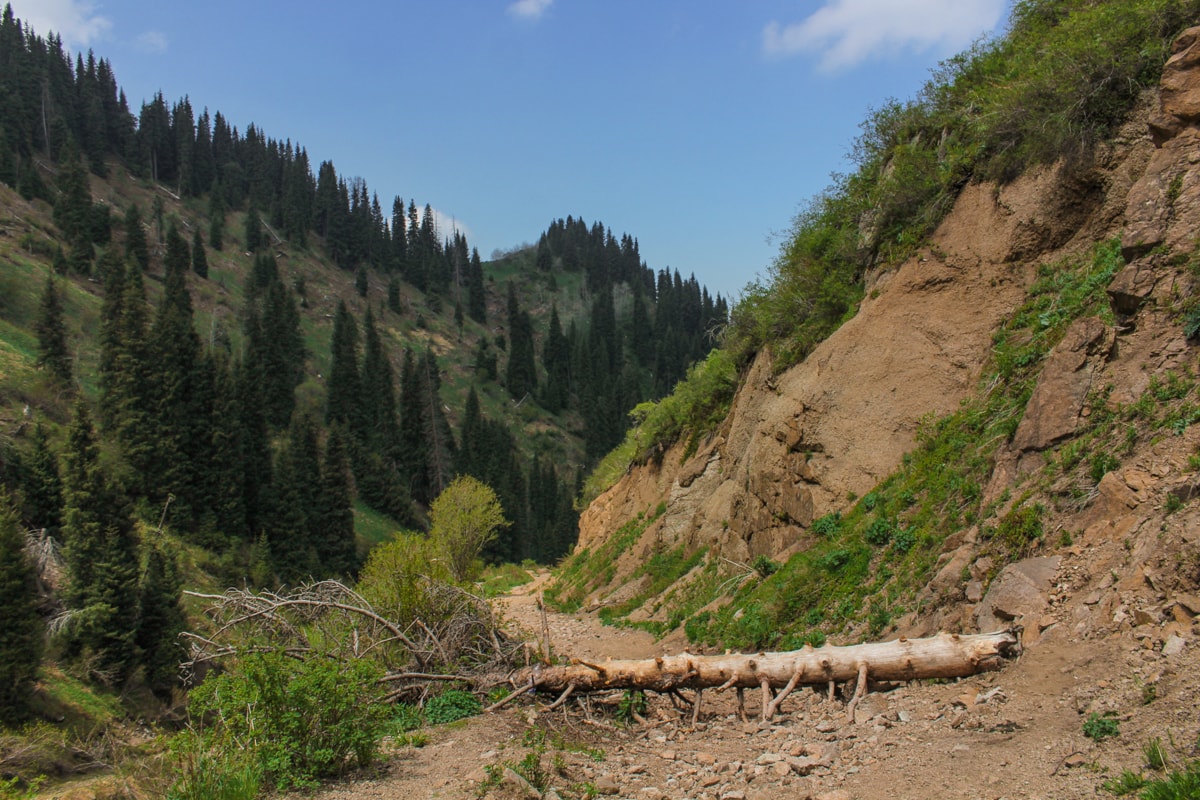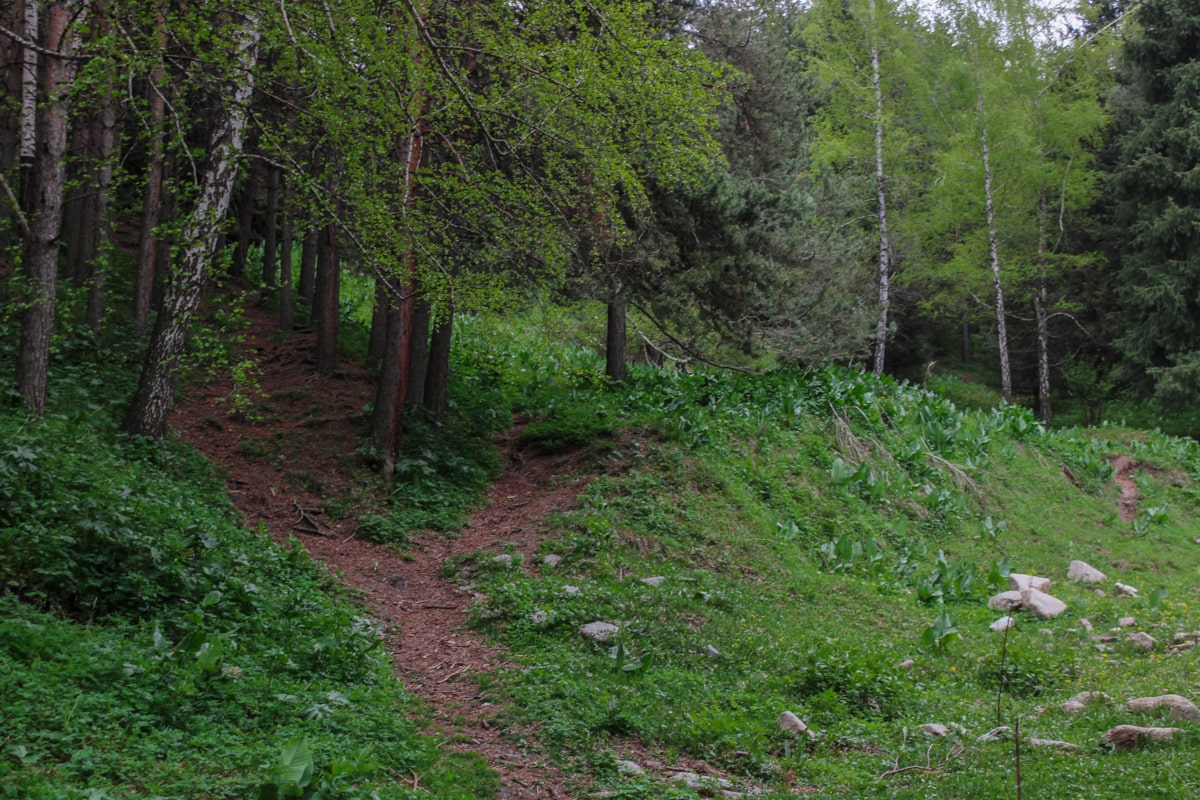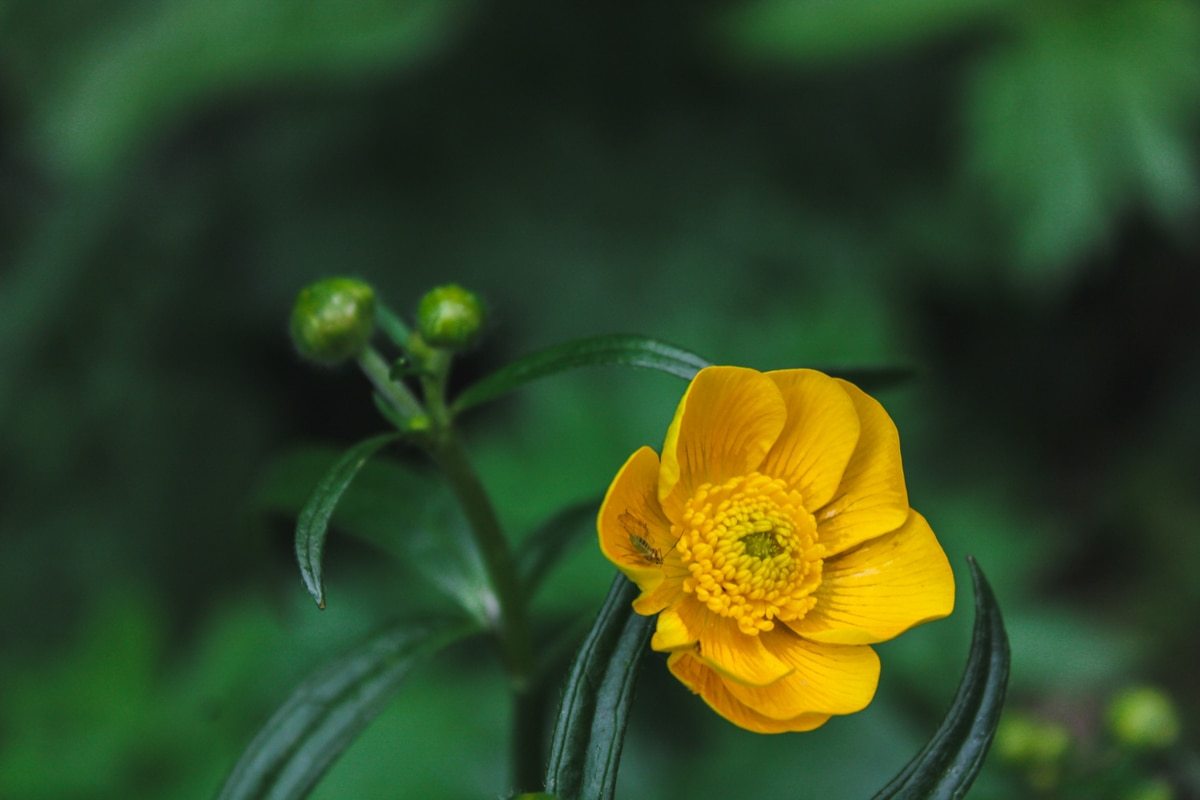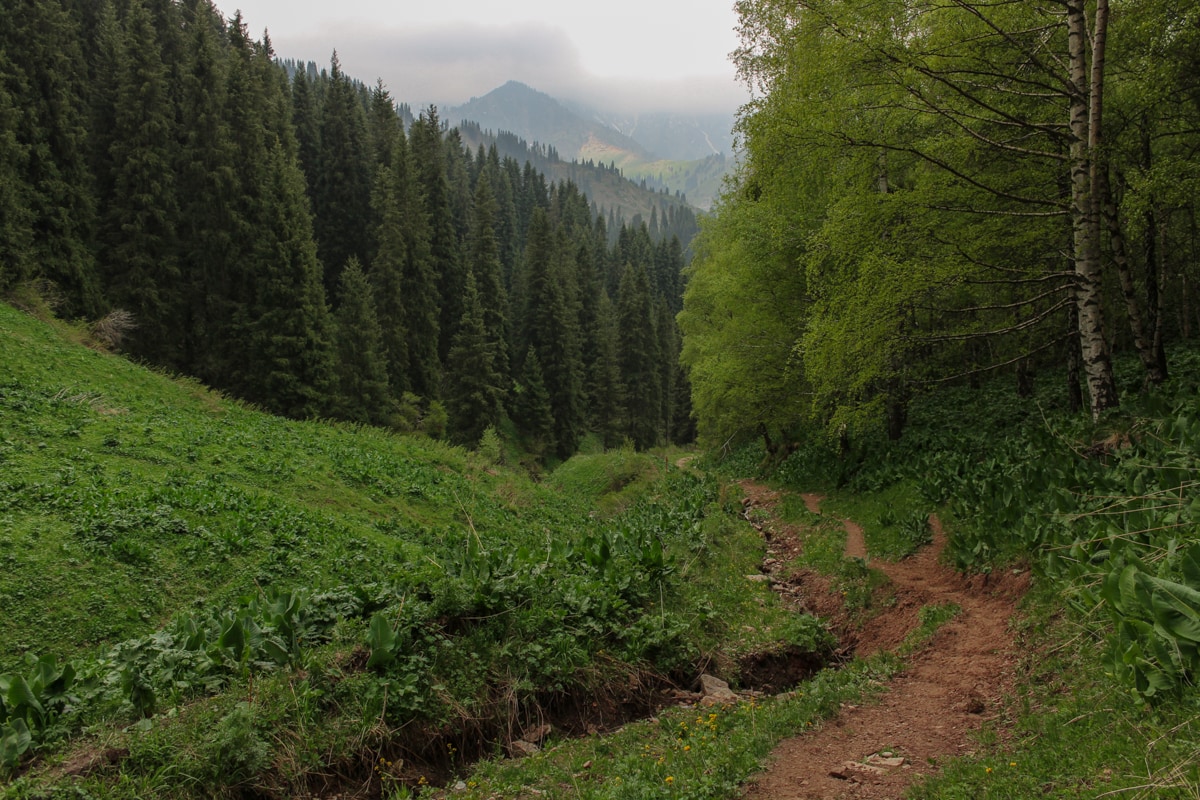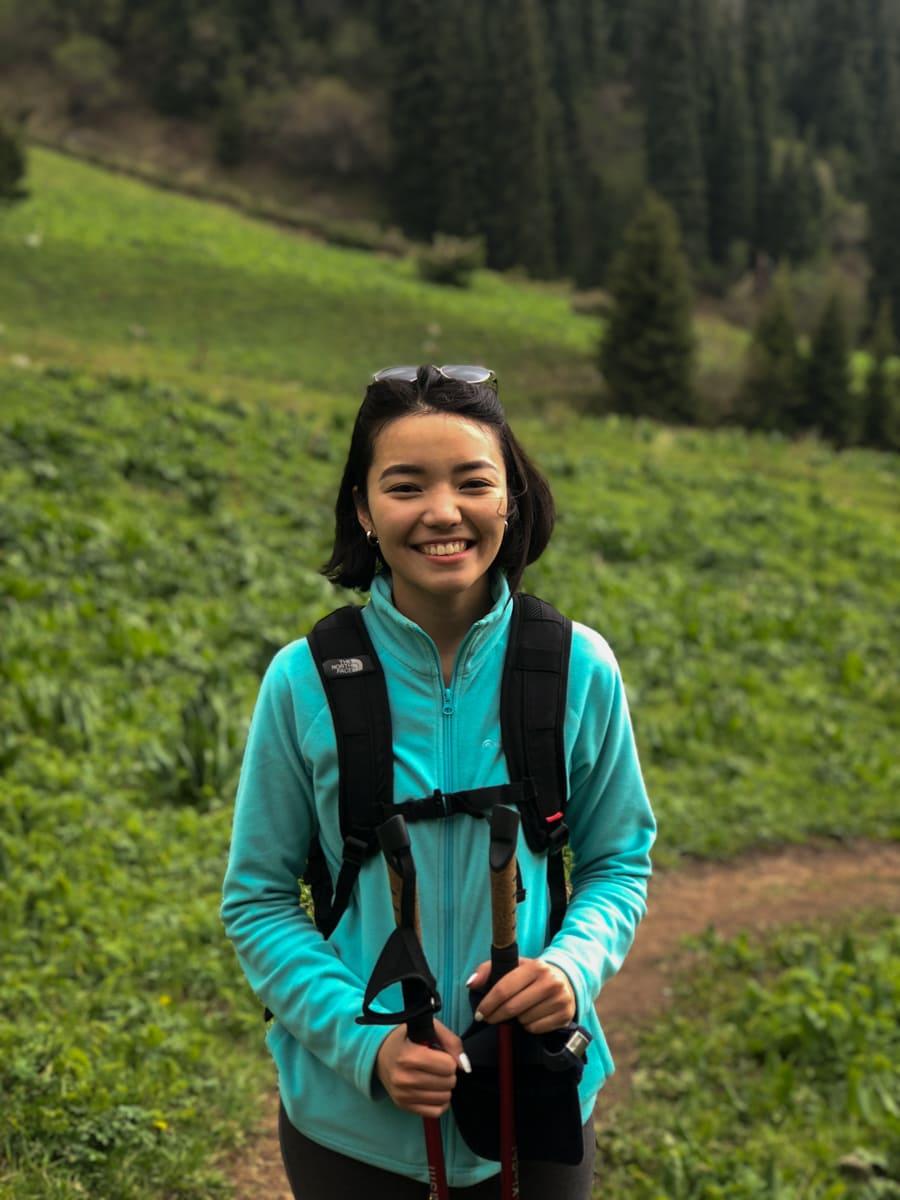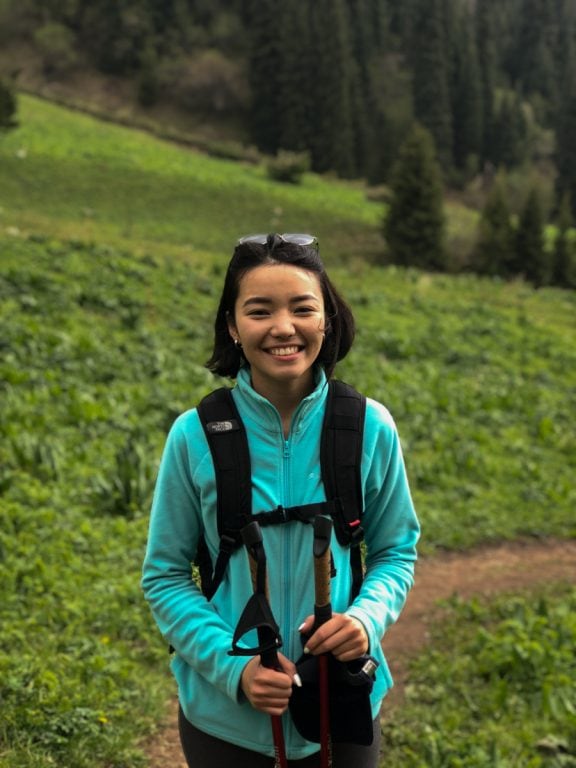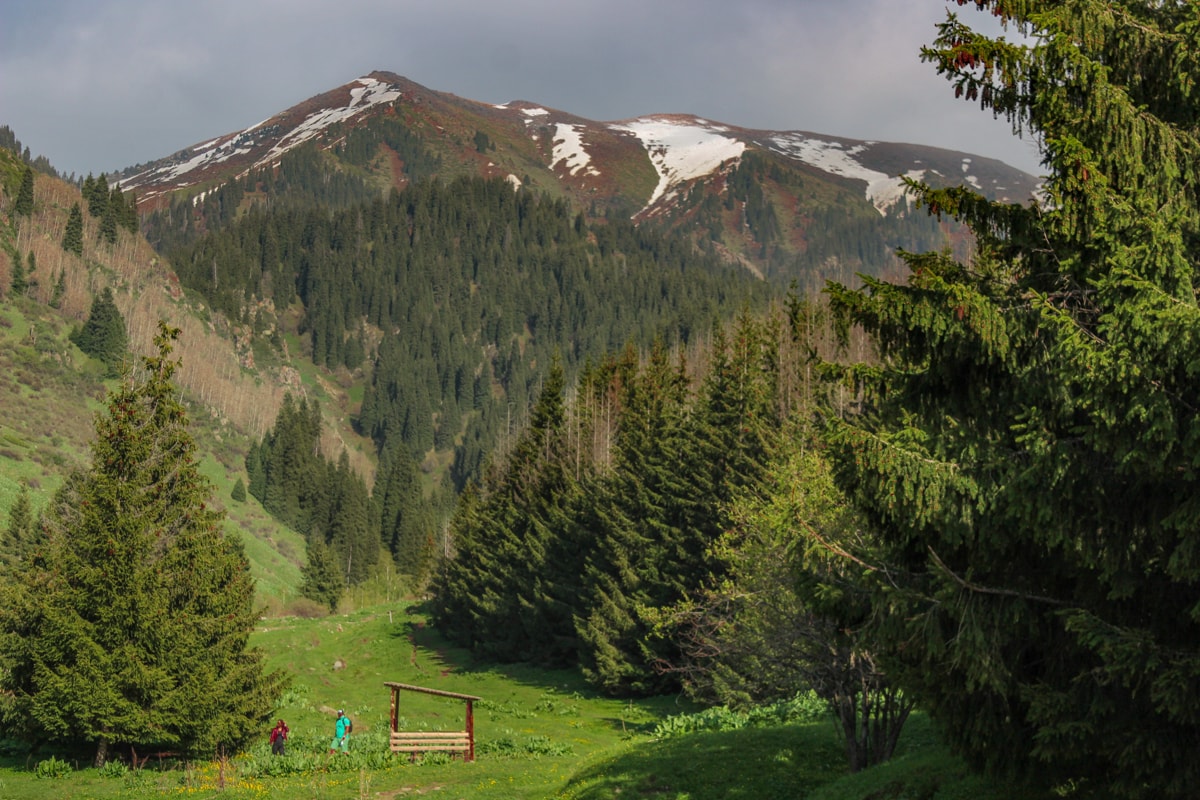 Getting Back to Almaty from the Waterfall
There are usually marshrutkas and taxis waiting to take people back from the village into Almaty. Interestingly enough, I met a guy hiking who took a few pictures of me and sent them to his family stating that he met an American girl on the hike. His family had been sitting in the restaurant as there was a newborn baby along with them.
When I arrived back in the village, the family had been going to their car to leave the mountains earlier than the others and recognized me from the photos the guy sent. They immediately offered me a ride into the city for no-charge and then invited me to dinner with them. Kazakhstan hospitality can be so wonderful.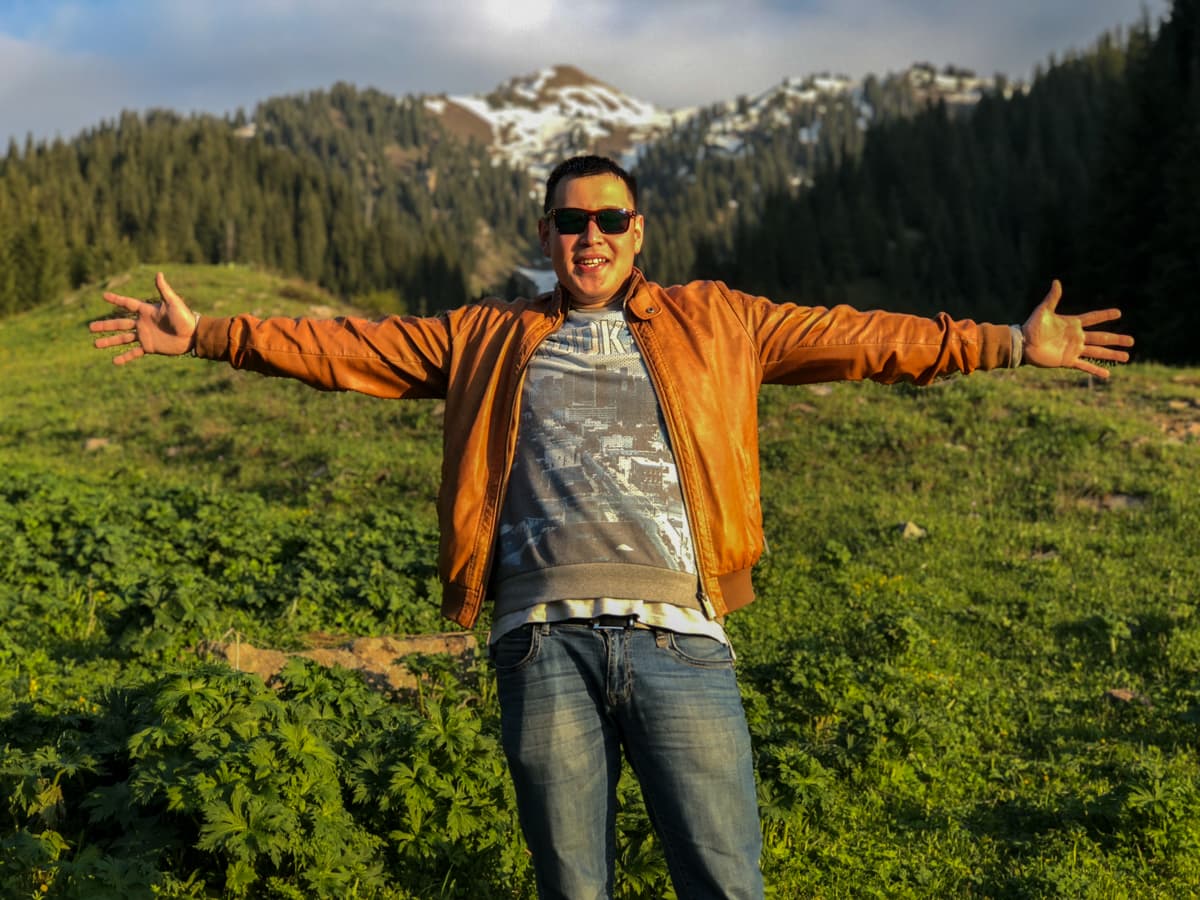 What to Bring for the Hike
If you are backpacking through Kazakhstan, you may already have plenty of the things you would need for the hike such as the right hiking shoes, apparel, trekking poles, etc. Here are some tips for the hike and things I think you need to take along for the journey (you can also shop the post at the end).
Reusable Water Bottle or Jug (already filled with water): There are quite a few water sources along the way, particularly once you're climbing the rocks toward the end. They are all clean and you can just fill your water jug up with some refreshing, mountain water in order to stay hydrated. Click to see the Klean Kanteen I use.
10L Dry Bag from The Friendly Swede: Almaty's weather, especially in the mountains, is unpredictable and you can easily see snow, rain, and sun all in the same day most of the year. This dry bag is something I carry around religiously and it protects my camera equipment from anything the weather gods send my way. Click to see the Friendly Swede dry bag set I use.
Keen Targhee Mid-Waterproof Hiking Boots: I'd be lost without these hiking boots. They have been on five continents and in countless countries with me. They were ideal for this hike. Click to see the Keen Targhee boots I use.
Russian dictionary or phrasebook: You never know who you may meet along the way. And you never know if they will be able to speak English or not. If you have questions, it is always good to have a dictionary on you or an app downloaded with offline access as you will not have service in the mountains around Almaty. Click to shop a Lonely Planet Russian Phrasebook.
Food: I made the mistake of bringing nothing for the day. I recommend you don't do the same.
Trekking Poles: Better safe than sorry with hikes in the mountains around Almaty because you never know what to expect or how the weather has been. While it may be sunny when you're in the city, never expect the same in the mountains. It is cold and often rainy or muddy. Trekking poles will be your safety net.
Lee ND Filters: If you're interested in photographing the Butakovskiy Waterfall during the day and want to take a long exposure, you will likely need a good ND filter to make this happen.
Lee Filters are some of the best on the market and they will be your best friend when photographing this waterfall and others. Be sure to have a tripod and remote for best results. Click to shop Lee ND filters.
Patagonia Fleece: I definitely recommend bringing a fleece or something that can keep you warm against the mountain air that can be rather brisk and chilly at times, no matter what time of the year you're visiting the waterfall. I like Patagonia fleeces because the company is ethical and the clothing is high-quality.
Where to Stay in Almaty, Kazakhstan
I always stay at Parasat Hostel when in Almaty. They are conveniently located and the owner of them is outstanding and really a great guy. If you're looking to book a hotel in Almaty, be sure to check out the location and ensure you're actually in Almaty.
I always recommend people to stay around Dostyk Avenue. You will be centralized and close enough to metros, parks, the incredible Kazakhstan nature, and plenty of grocery stores.
Shop This Post