Lehmonkärki in Asikkala, Finland is one of the best getaways and secrets in all of Finland.
Located a short distance from Finland's adventure capital, Lahti, this nature resort has it all and is the perfect respite for all types of travelers regardless of whether they are looking for activities or relaxation.
This is a guide to one of my new favorite places in Finland, Lehmonkärki.
Lehmonkärki in Asikkala is the Getaway You Didn't Know You Needed
I grew up in a country that doesn't know how to relax.
A day of relaxation for me would be binge-watching The Handmaid's Tale, a show that leaves me hating society and fired up at the current state of affairs and far more unrelaxed at the end of each episode than I was when I started.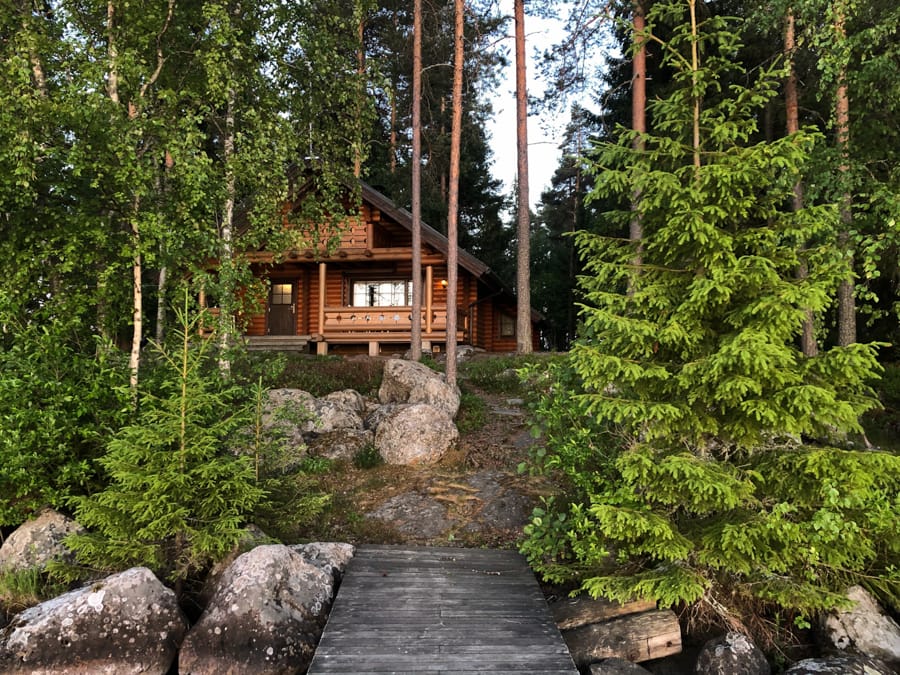 Relaxation also means going for a walk in the forest and picking blueberries. Only… I can't do this anymore because I no longer live in a country that offers this experience.
Saunas make me claustrophobic, social situations sometimes give me anxiety, and I can't focus enough to meditate. All the things listed are things that relax my friends. Not me.
I never realized what a state my body and mind were in with me constantly being 'on the run' (you literally don't want a glimpse into my mind… trust me, it's messy).
It wasn't until I arrived at Lehmonkärki that I truly recognized how far gone I was and how much my inability to relax and take some downtime had taken its toll on my mental health and body.

About Lehmonkärki Resort
Situated in the municipality of Asikkala in the Vääksy area of southern Finland's Lakeland is Lehmonkärki Resort, a natural wonderland on the shores of Lake Päijänne.
I had the chance to visit with my friend Allison this summer when we visiting Lahti and the place simply blew our minds.
We knew we were staying inside of a log cabin, but we didn't really realize the extent of it.
To be honest, while I like the cozy 'idea' of a log cabin, I'm not really one that is into a rustic holiday in the middle of the woods.
Probably because I never had one until Norway and I grew up in a city… but the idea of sitting inside of a cabin with other people just reminds me of my first months in Norway where I was bored out of my skull inside of a cabin playing Yahtzee and not having wifi to access the outside world.
No, thank you.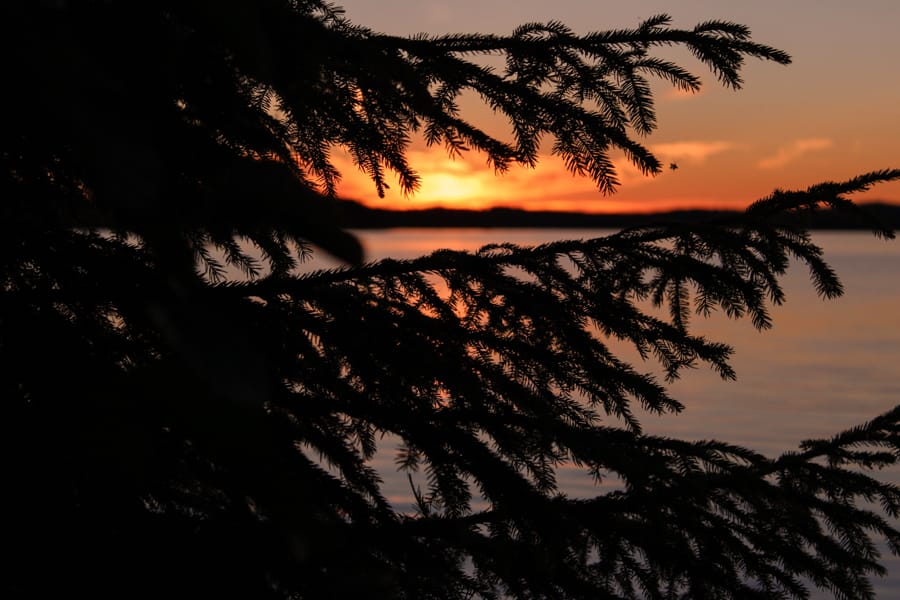 On the shores of Lake Päijänne, Lehmonkärki is different. The property is a resort.
They have cabins, excursions (boating, snowmobiling, and more), on-site food and drinks, a tennis court, nature trails, sauna experiences, and even areas to host business conferences.
It was a full package and not just a place to stay. All of that makes it far more difficult to leave.
My Time at Lehmonkärki Resort
Allison and I arrived after a short drive from Lahti through the woods far into a land that seemed super removed from society and a place I wasn't sure was my cup of tea.
The more we drove on a small road through the magical Finnish forest, the tenser I became knowing I was in for something that was a bit outside of my comfort zone despite being a nature lover.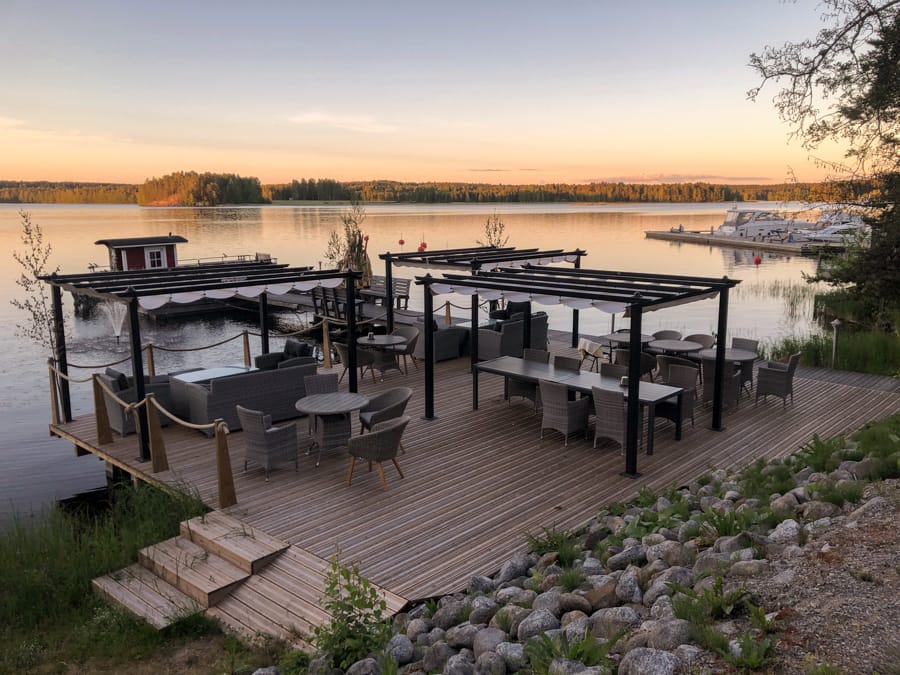 Once we arrived at the resort, we met the incredibly friendly owner and were shown around.
We still hadn't seen our cabin and I was a bit apathetic about it thinking I was going to be staying in a small, Norwegian-esque cabin in the middle of the woods with a separate outhouse somewhere nearby.
Disclaimer: not all Norwegian cabins are like that… just the ones I've had the 'pleasure' of staying at.
We drove over to our cabin called 'Tuuletar' and we were absolutely blown away. First of all, I couldn't have been more proven wrong if I had tried. Secondly, these views: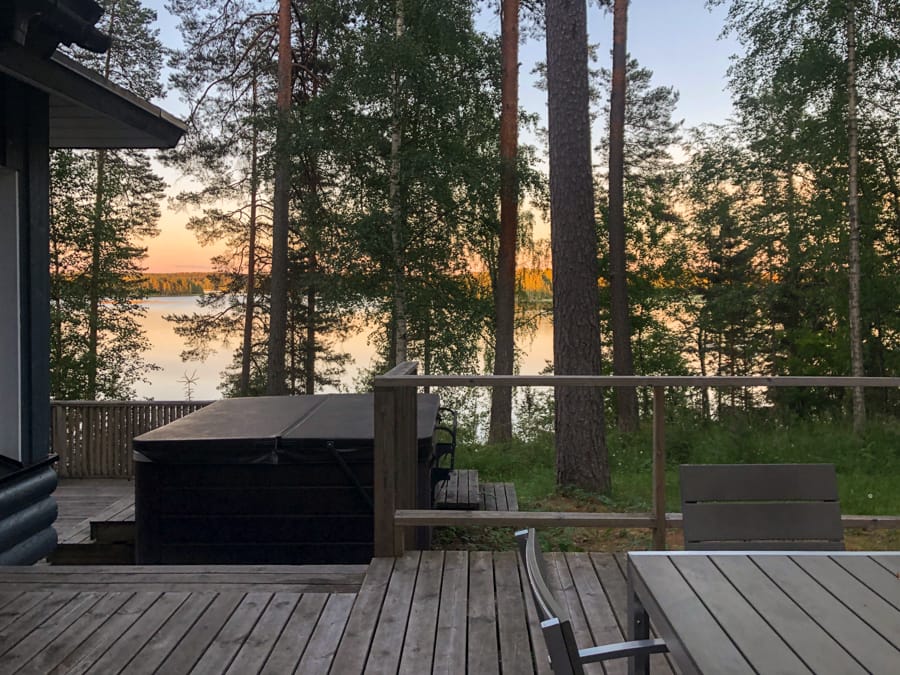 Tuuletar was modern and not at all outdated. The kitchen was something of a dream and the outside had a hot tub, seating area, gas barbecue, and was surrounded by lush forests right on the edge of the lake.
It was absolute bliss. Our sauna (because… Finland) was very large and could fit quite a few people inside of it.
At that point, I instantly knew that the problem wasn't keeping myself inspired in a place so far removed from society but leaving wasn't going to be easy.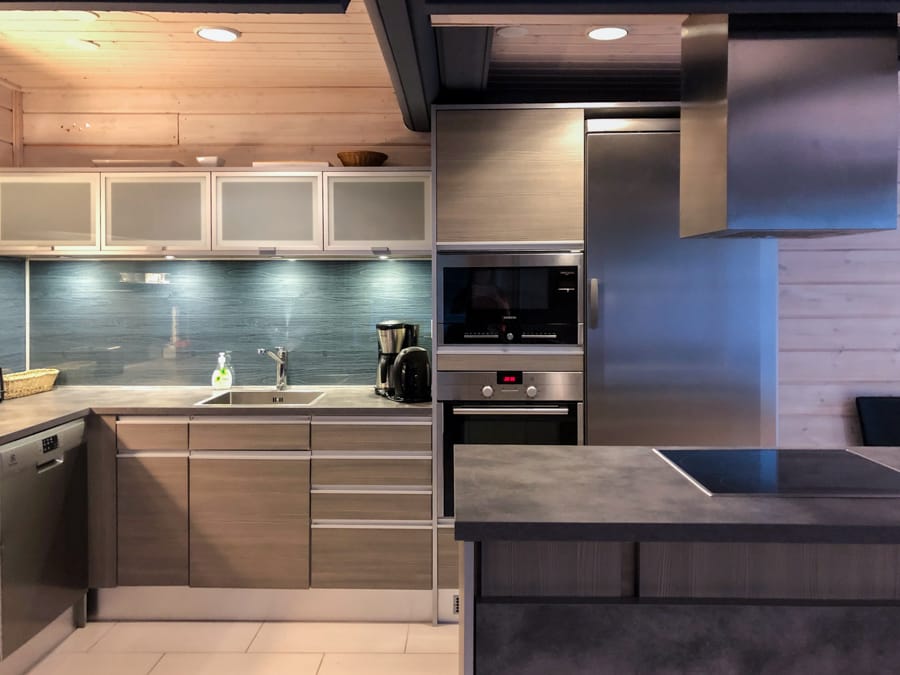 Allison and I made the most of our first night thereby turning on the hot tub and sitting around chatting and enjoying a drink and all the cool things you were able to do when you visit Lahti.
Visiting Lehmonkärki is definitely one of the top things to do, without a doubt.


Out on Lake Päijänne with Lehmonkärki
As keen as I was to just stay at our cabin all day the next day, there was no way I was missing an opportunity to visit Lake Päijänne, one of the gems of Finnish Lakeland.
We had an all-day boat trip planned with Lehmonkärki and Niina at Visit Lahti. This was my first time in Finland's Lake Region and my first time properly on a Finnish Lake that wasn't frozen (winter traveler here).
It blew my mind. I finally understood why Finns took so much pride in their lakes and forests. I grew up with forests but they offered no privacy in a state where there is very little opportunity to actually get off the grid.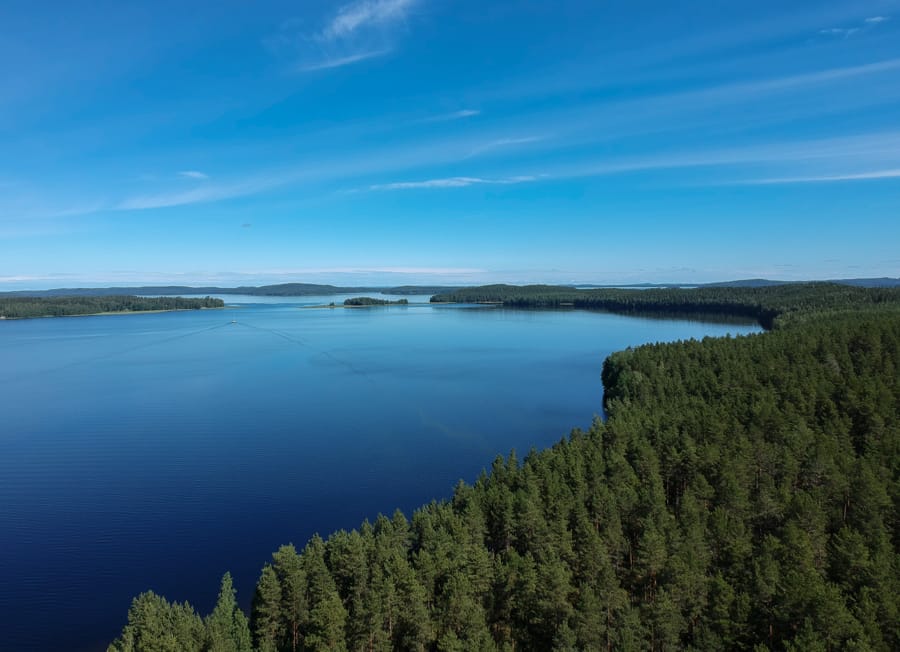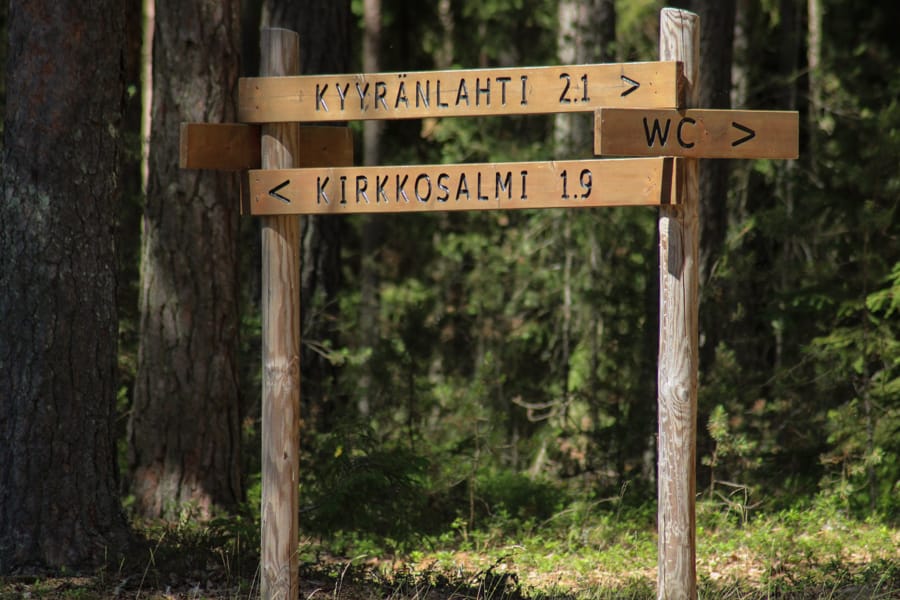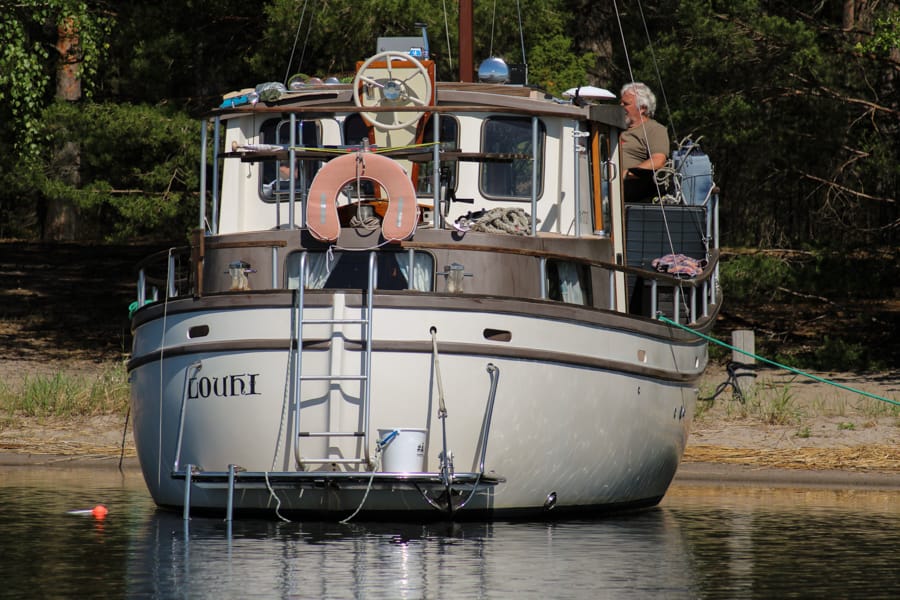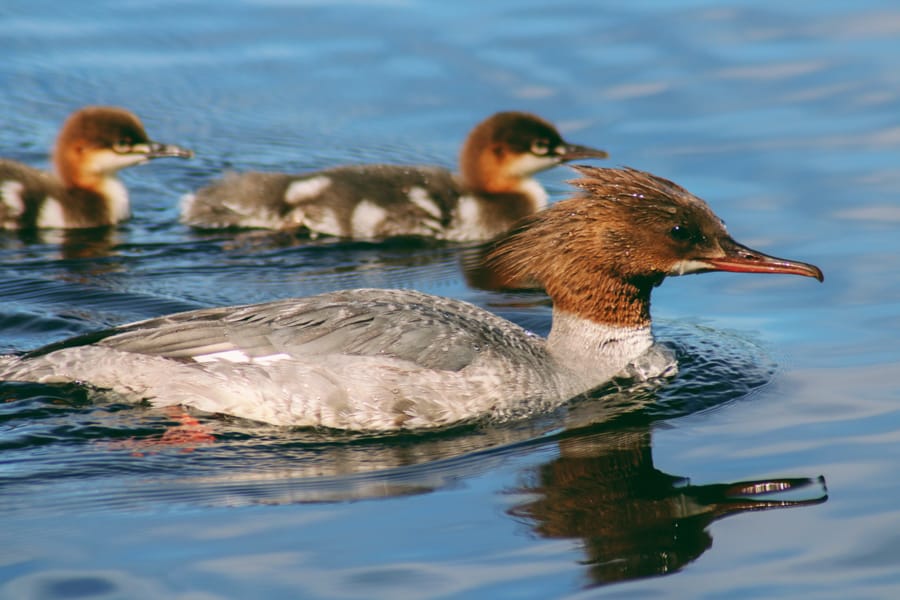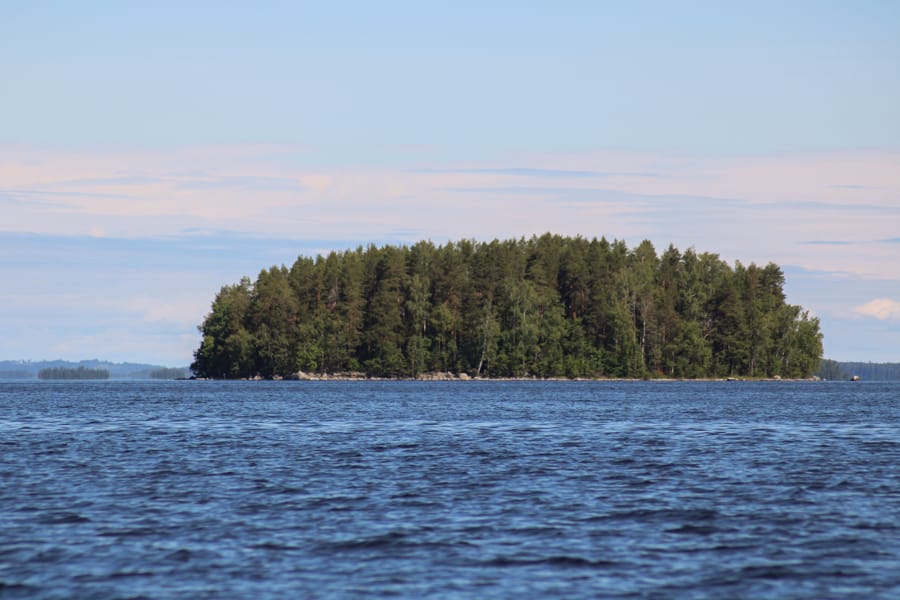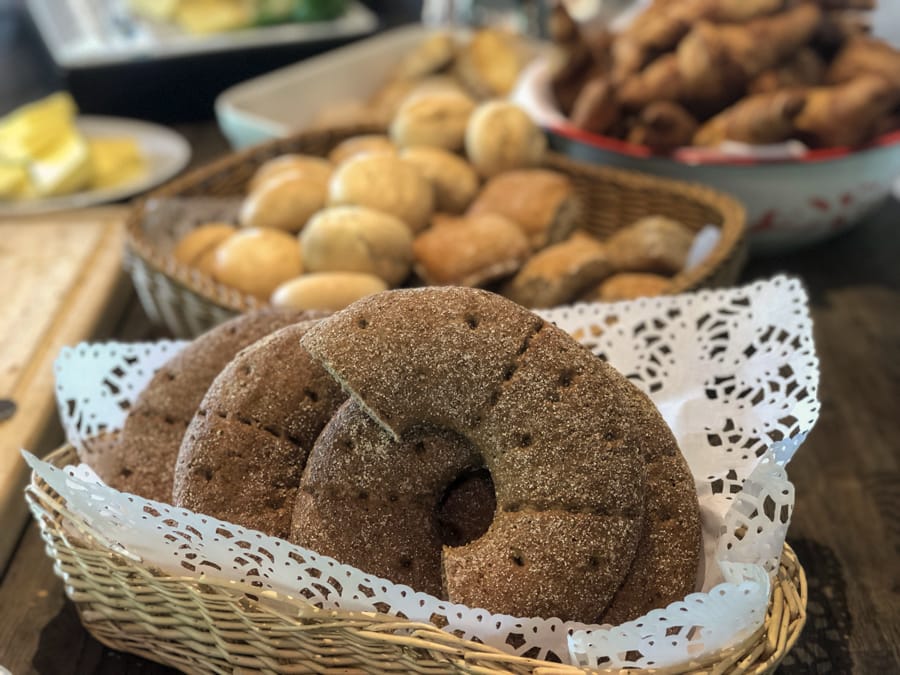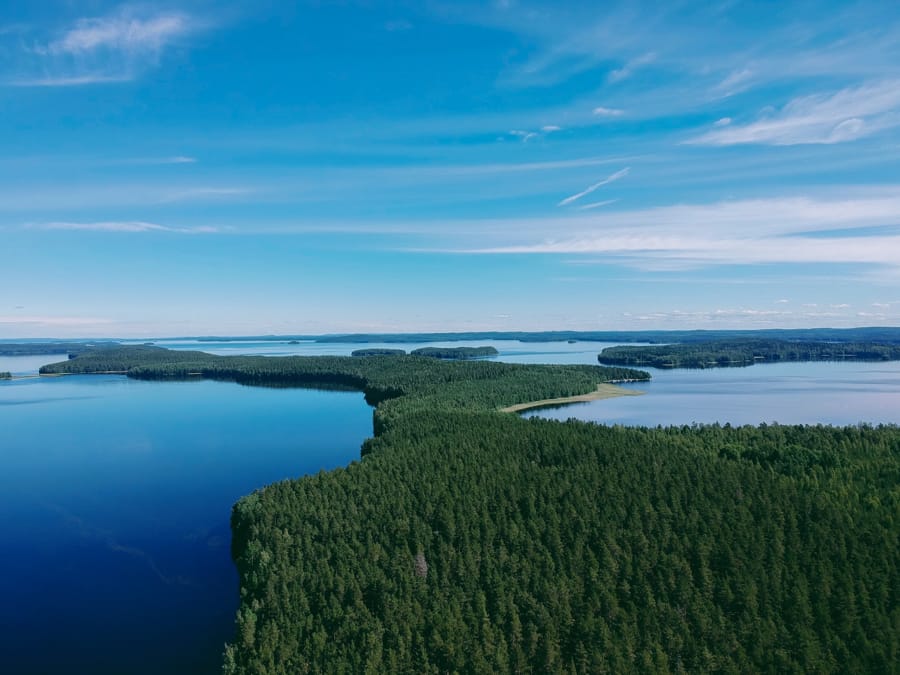 We visited different islands and parks and just soaked up the beauty of the region. Allison and I were enamored with how peaceful and relaxing this part of Finland was.
I couldn't understand why more people weren't out enjoying Lake Päijänne until I realized that Finland has thousands of lakes and not really that many people… making this area so ideal for some solitude and rejuvenation.
It was such a perfect day.
Nothing could make it better except a sauna experience inside of our cabin and dinner delivered to us… both of which happened and were just the icing on the cake.
Special shout to the chef at Lehmonkärki… those beef cheeks were exquisite and still leave me salivating at the thought of them!

Is Lehmonkärki the Perfect Weekend Getaway?
Yes, I truly think so. There are so many amenities and activities and things to do on the premises that I truly feel like Lehmonkärki has something for every type of traveler.
If you're like me and don't know how to relax and chill out, it will give you a fresh perspective and revitalize you.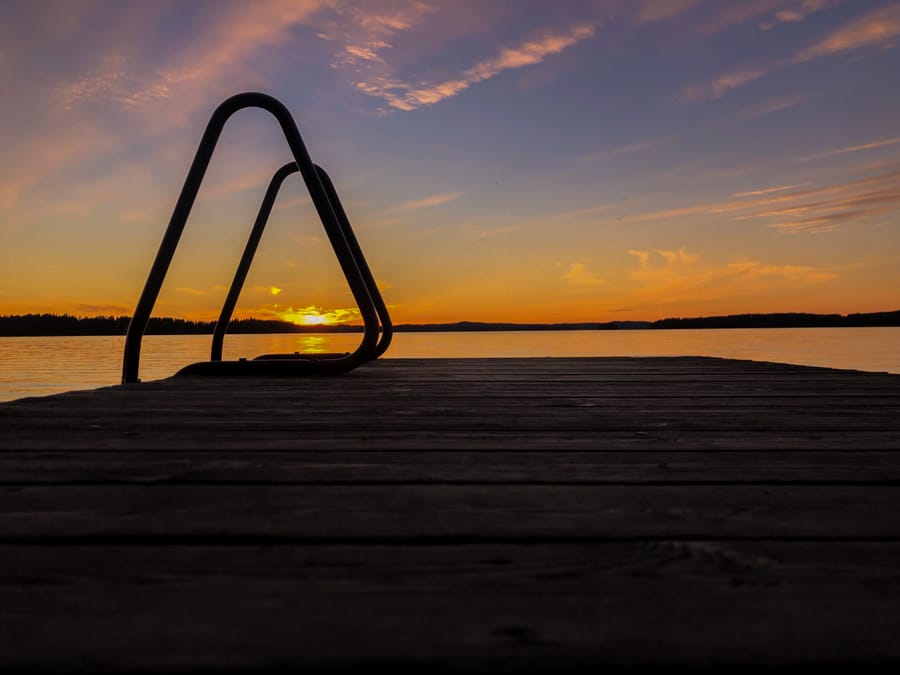 If you're someone who wants an activity-packed weekend, you can easily have that at Lehmonkärki. Families, couples, and companies will all find hospitality and comfort in Asikkala's Lehmonkärki.
** A huge thank you to Lehmonkärki and Visit Lahti for hosting us while we were in beautiful Finnish Lakeland. This place resonates with me and I will undoubtedly return someday. I just may never leave…