We have always seen the potential of tourism in Armenia but nothing comes without its challenges. This is an opinion piece written by Abel Simonyan, teacher of Business Studies at the International Cambridge School in Yerevan.
Please feel free to share your remarks in the comments. Thanks so much!
It's Easy, but Not That Easy
"Khopan" is a neologism in the contemporary Armenian language, meaning leaving the country to work abroad to send money home.
After the collapse of the Soviet Union and the reunification of Armenia, given the fact that the economy was in dire straits and the advancement of capitalism was still crumbling under the bitter leftovers of communism, hordes of Armenians became "khopanchies" – fortune seafarers trying to carve out their niche abroad.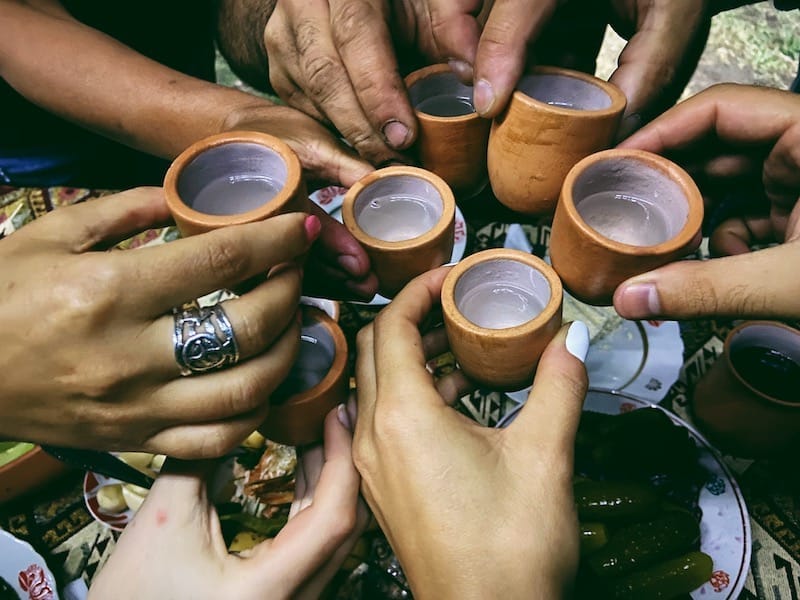 But the emergence of the internet and globalization set the record straight: it is time to come home.
Khachik (whose name is changed for this article) lived in Russia for five years and worked as a construction worker alongside Central Asian immigrants. Being tortured by his conscience and haunted by visions of unrealized potential, he makes a firm decision to return to Armenia.
Despite being reproached by family members to rethink his intention of relocating to Armenia, Khachik remains undaunted. Upon arrival to the village of origin, he sets out to find the problem he can solve – an expression he read in a self-help-marketing-sales book.
To his astonishment, he discovers that the village has no guesthouse or supermarket despite being located next to a centuries-old cathedral.
And here he understands a simple rule that dominates in business: enthusiasm, a strong personality, and hard work are not sufficient to ensure success.
First, he tries to get money from the bank but gets rejected for the absence of collateral. Later he tries to create a business plan based on a template downloaded from the Internet but fails because of poor cash handling and financial knowledge.
Why Statistics Matter
Cases like Khachik are ubiquitous in Armenia. Despite the popular opinion that the economic situation in the country drives a wedge in developing tourism, the reality is the wedge is driven by a lack of knowledge and expertise.
Tourism is a developing industry in Armenia. If we consult TripAdvisor.com for lodging and accommodation, it will show more than 600 hostels and hotels, more than 170 specialty lodgings, etc.
These are awe-inspiring numbers compared to the year 2000 when there were only two or three hotels. Being a budget location and considered as an undiscovered Gem of Eurasia, Armenia hosted more than 1,894,377 tourists, registering a growth of 14,7% compared to 2018.
The majority of visitors come from Russia, Iran, the USA, Georgia, and Germany, etc.
The main touristic destinations in Armenia are Yerevan, Tsaghadzor, Sevan, Dilijan, Jermuk, and Tatev. There are some other outstanding resorts and hotels outside these cities, but the question is why tourism in Armenia does not develop beyond the aforementioned cities.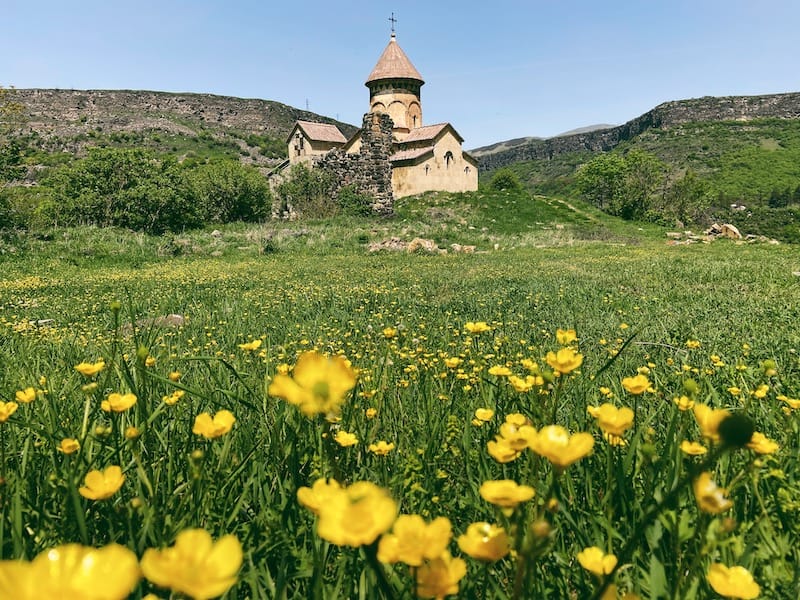 According to the UNESCO Institute for Statistics, Armenia has a 99% literacy rate, almost universal literacy for its citizens. While on paper this "99% literacy rate" is catchy and can be considered as a spectacular achievement, in reality, the number does not reflect the current state of affairs.
In an article by Narek Manukyan, "How literate Armenia is?", the author assumes that the functional literacy rate among students is set at 20% based on exam results.
This holds true for business literacy. According to OECD methodology and survey of 2018, the average financial literacy score in Armenia is 11.4 (out of a maximum of 21).
Unfortunately, many young people in Armenia have no clue about taxes, working capital, types of short-term and long-term loans, cash-flow management, assets and liabilities, types of management, the essence of the business plan, the net present value of money, and so on.
When it comes to doing business, the lack of core financial and business-related knowledge is sure to lead to failure.
Always Try Again
Garnik, who lives in Ararat province, confessed that upon taking a loan from the bank to run a guesthouse, he was guided by good intentions to help society and set an example for others, and not by business farsightedness and expertise. This taught him a basic business principle: "The road to hell is paved with good intentions."
Karine studied at the Romance and Germanic Faculty of Yerevan State University. Being a top-performer and mastering the English and Spanish languages, she set her heart on running a guesthouse and souvenir shop.
But the road to the attainment of her dreams was covered with lumps and bumps. First, she had to fend off her parents' obtrusive endeavors to marry her with the local carpenter. Then she worked as a waitress in two places to make a living.
After numerous job interviews, she was hired as a translator and content manager for one of the sale-oriented organizations. "I was lucky to learn key sales and marketing skills on the spot," she says. "Knowledge empowers." She has drawn up an initial draft of her business plan and strives to accumulate start-up capital to set up her dream guesthouse.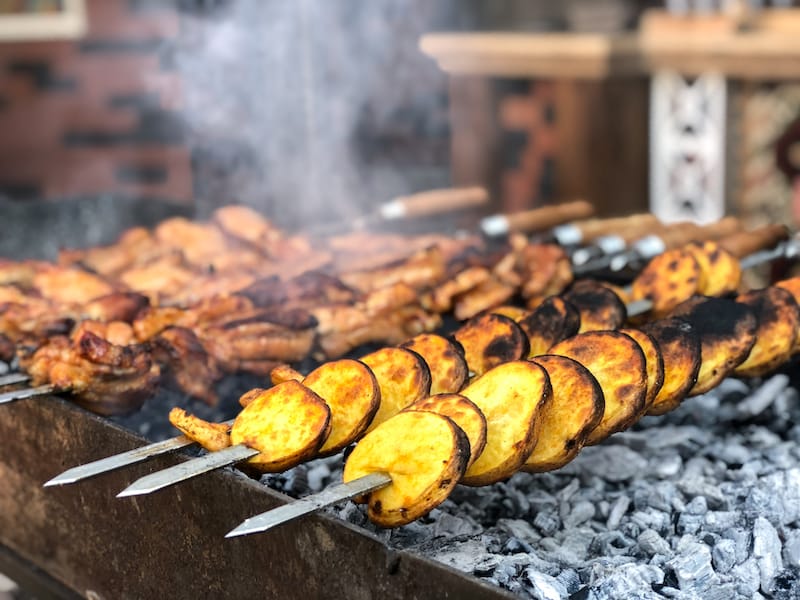 Vachik, who owns a guesthouse, says that nowadays it is very cheap to learn a new skill. "I paid $24 for basic Adobe suite – Photoshop and Illustrator, $7 for basic Excel, $120 for basic accounting, $70 to learn accounting software, $80 to master marketing on Facebook and Instagram.
Then I read the Tax Code of the Republic of Armenia two times for free of charge (laughs). If we add up everything, we get something like $300 which is not too much".
On top of this Mr. Vachik is a self-taught English speaker. "Where there's a will there's a way," he says at the end.
Business Skills Sometimes Come in Handy
The biggest hurdle for young people to acquire business skills is low literacy in English. According to the 2011 Armenian Census 107,922 Armenian citizens, or 3.6% of Armenia's population, can speak English as a second language.
Another challenge for tourism development is local stereotypes. For years only a few touristic locations have been promoted in Armenia while many others were consigned into oblivion.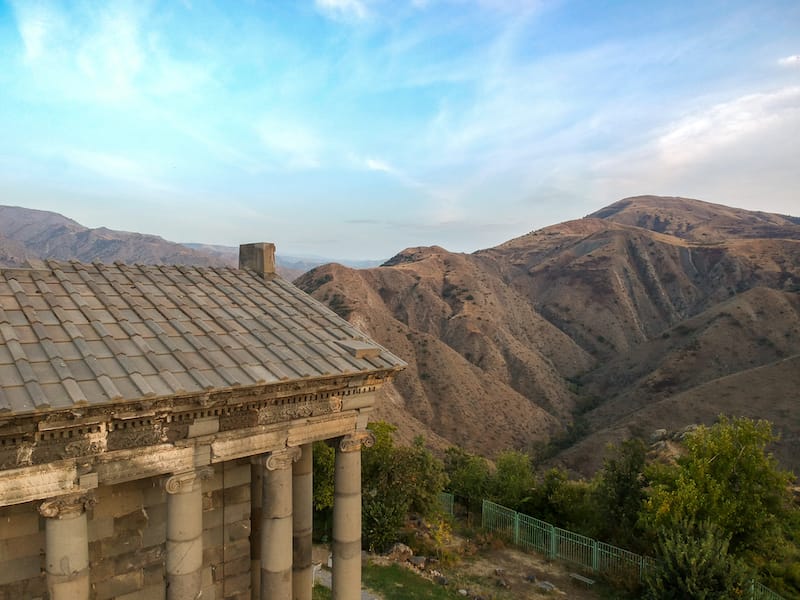 Garni, Geghard, Sevan Tsaghadzor, Dilijan, etc. are well-known locations for tourists. Other locations were ignored, which subsequently diminished their importance and failed the modernization process.
During recent years there have been some improvements and there is considerable interest in local tourism to discover your own country, but the problems prevail.
Complaints Contain Solutions
"They always offer the same directions and tour packages," says Sasha, a tourist from Russia, who visited Armenia four times with his wife Anna. "After visiting Armenia two times there is nothing left to do if you won't dare to discover Armenia yourself," he adds with anger on his face.
Visiting Armenia for the fourth time Sasha and Anna did not use the services of the tour organizers but instead decided to hitchhike and discover Armenia. "It is really tragic to see dilapidated and rundown locations and sites which otherwise could have been touristic marvels."
Reducing the scope of touristic locations and sites to a few has caused considerable damage to many historical and cultural sites beyond the scope.
For example, Koghb village, which is abundant in medieval monuments such as the basilica church called "Tvaraeghtsi," is in dilapidated condition. Only the eastern wall is standing and most of the dome of the tabernacle. On the other side, some of the walls have been preserved in different sizes. There is an old cemetery around the church.
These two problems – limited scope of sites and locations to visit and dilapidated nature of many historical and cultural sites – are challenging for local tourism.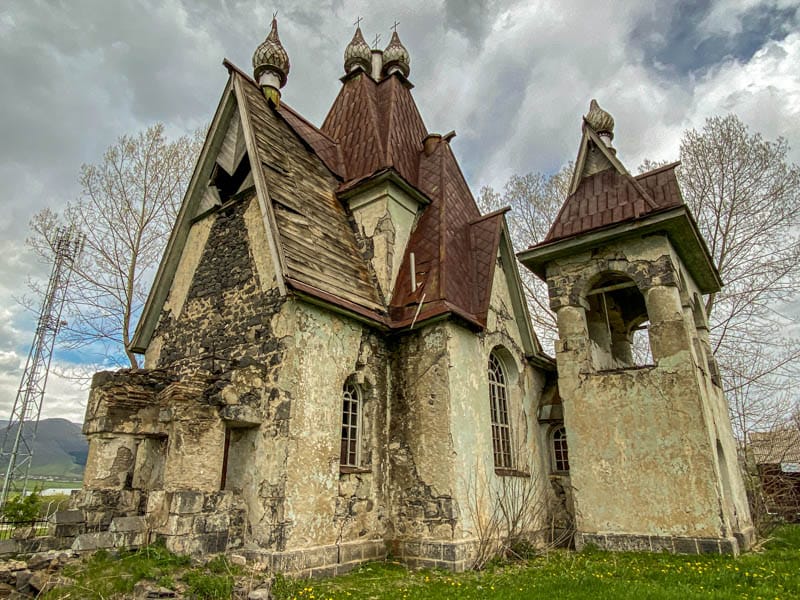 And finally, the fourth problem is Armenia is seen as a touristic location for an aging population. Through some part of this implication is based on a myth that should have been debunked long before, on the other hand, there is some grain of truth in it.
Armenia is always late when it is time to embrace touristic trends. Alyosha is a 19-year-old traveler in Armenia who chose this destination because of its affordability and language.
He visited Armenia for two weeks. "After the first 10 days, I did not know what to do. I visited Sevan, Tsaghadzor, Dilijan, Garni, Geghard, Khor Virap, Tatev, and then returned to Yerevan. During one day, I visited three museums.
Of course, I am absolutely in love with local hospitality, mouth-watering dishes, and kind-hearted people, but I think there should be some incentives to develop leisure and entertainment for young people.
On Wednesday, I went to a club and there was no one there. One more thing, outside the center of Yerevan, there is nothing to do except for rare locations."
EcoTourism: Cheap, but Powerful
Rafting and ecotourism have started to come into the limelight only recently. Regarding the latter Mr. Alen Amirkhanian, Director of the American University of Armenia's (AUA) Acopian Center for the Environment, says that for ecotourism Armenia possesses many opportunities.
According to him, the country is located in the center of the Caucasus, which is one of the 34 hotspots of the world's biodiversity, and the hotspots have exceptionally rich eco-systems and species.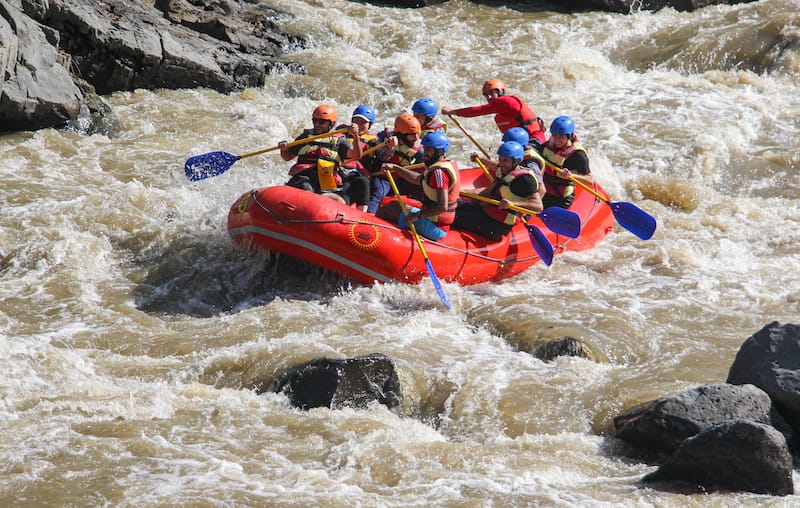 Also according to him, 350 species of birds are found in Armenia, while their number does not exceed 700 in Europe, 250 species of butterflies are observed in Armenia, and 500 species in Europe. In addition, there are 3,500 species of plants in Armenia, 452 of which are registered in the Red Book.
With an amazingly low cost of living, Armenia is an attractive location for tourism. The capital Yerevan is 66.34% less expensive than in New York, and rent is 88.31% lower than in New York.
Though the process itself is very slow, there have been some achievements in the tourism industry during recent years. But challenges still remain to be addressed.
Author: Abel Simonyan, teacher of Business Studies at the International Cambridge School in Yerevan