If you're planning a trip to Amsterdam and don't know where to start with planning, this post is for you! It showcases the best way to spend 4 days in Amsterdam for first-time travelers.
This Amsterdam itinerary is a guest post from Umang at Travel Max.
Itinerary for Amsterdam
Amsterdam is one of the most popular tourist destinations in Europe. It receives millions of tourists every year. Also, it is the capital of the Netherlands, due to which it is very well developed and safe for international tourists.
While on a visit to this city, you will be able to see natural beauty, historical monuments, picturesque views, shopping complexes, and a lot more. This capital city offers so many activities for tourists with various travel interests, making it a great vacation option for anyone.
Amsterdam is a great place for any kind of travelers. Be if solo, couple, family, or a group of friends. It has a lot of things for everybody. Of course, any city can be a good option for a group of friends. But for a solo traveler, not all cities be as easy to plan and entertaining.
This city is good for solo travelers because of the well-connected transportation which will help you save some Euros. But this is not the main reason that it is highly recommended for solo travelers. It is because of the travel community here!
Many backpackers stay in hostels and are keen to socialize with fellow travelers. In addition, the online communities of Meetup.com & Couchsurfing.org are also very active and provide a lot of avenues to interact with both, locals & travelers.
Even a trip as small as 4 days long will be enough to give you the taste of 'Venice of North' and you will be able to cover most of the important spots. A well planned Amsterdam itinerary is very important if you want to cover more and more spots in a small amount of time.
I am recommending 4 days in Amsterdam which will give you a good combination of city attractions to epic sunsets, day trips to cycling in the city, museums to a 5D virtual ride, and a lot more! You can see the planned out itinerary for Amsterdam below.
4-day Amsterdam Itinerary
Day 1 – Cycling around the city & visiting attractions
Cycling is one of the best options for commute within the Amsterdam city and you can easily rent one. You will be able to thoroughly enjoy the streets and busy market properly only when you are on a bike or on foot.
You can kick start your trip by going to museums like Madame Tussauds, Rijksmuseum, National Maritime Museum, Van Gough Museums, etc. and get to know about the history of the city. This activity is best for daylight.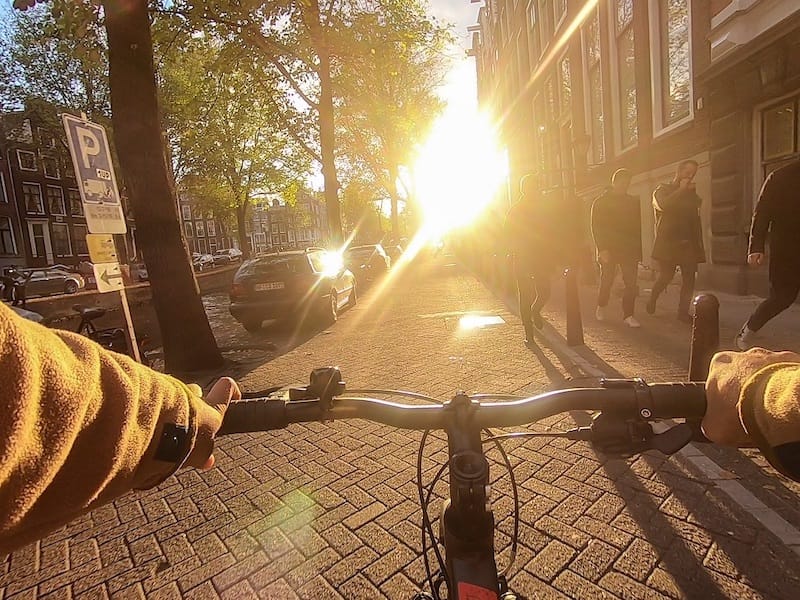 Once the sun sets, Amsterdam becomes a party hub due to its amazing nightlife.
You can visit the red light area here as well if you are interested or you can chill out at Jordaan in the various clubs, discos, and pubs. Some of the best bars and pubs you can go to include Bar Oldenhof, Café Chris, etc.
Day 2 – Day trip to Zaanse Schans & party at night
On your second day of the trip, Zaanse Schans is the place you must definitely visit. It is a small neighborhood near the town of Zaandam, near Amsterdam.
It is a beautiful place filled with historic windmills and beautiful greenwood houses that were brought to the location to recreate the vibes of the 18th-century culture of the locality.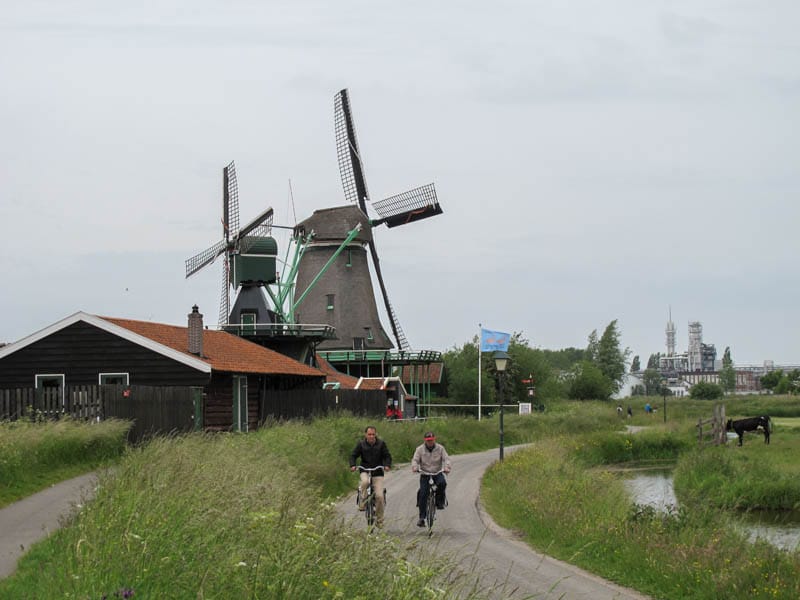 If you like spending a peaceful day with your family while learning about a new culture and people, this spot is a must-visit for you.
The Zaans museum that is located nearby houses models of windmills, regional costumes, handicrafts, and some interactive items related to chocolate production.
You will also be able to find a lot of artisans showcasing their handicrafts and other artworks that you can also buy as a souvenir.
After returning back to the city, you can consider going to Heineken Experience. Heineken, one of the best beer breweries in the world also offers a tour of their old brewery along with a tasting session at the end of it, which you can enjoy while in the city.
If you still have time, you can consider visiting the Tulip gardens.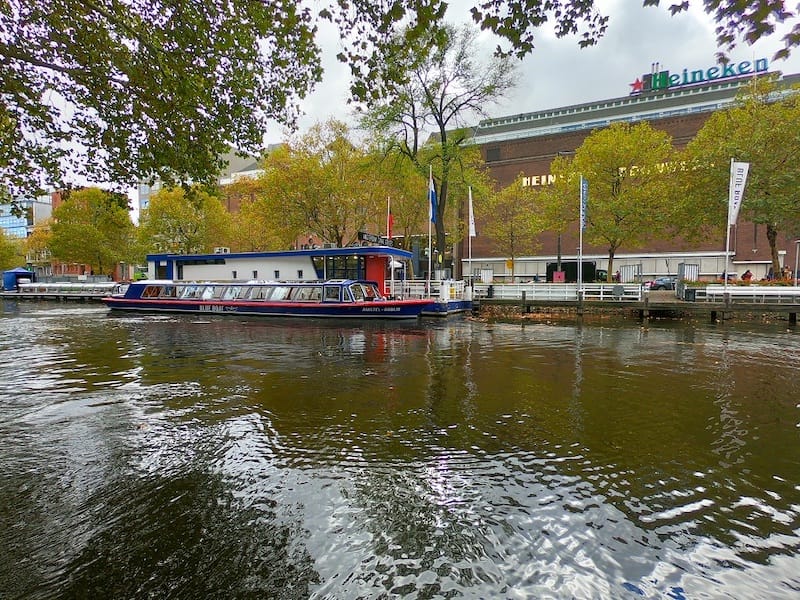 After enjoying the Heineken experience, you can consider going to a music concert, provided you didn't drink a lot at one of the pubs yesterday.
Netherlands is home to a lot of world-famous DJs; Hardwell, Martin Garrix, and more. Even David Guetta is a frequent visitor here. Many times they collaborate when it comes to such music concerts.
One of the most amazing music concerts is the Amsterdam Music Festival (AMF) which is organized every year in October. I was lucky enough to participate in the madness. It was, hands down, an unforgettable experience.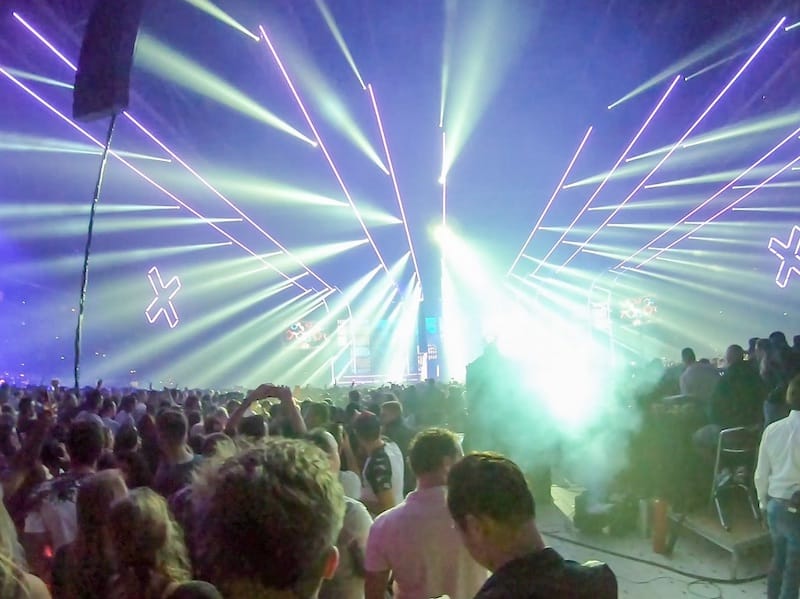 If you are a fan of partying or having fun (I assume you are!), then you can consider visiting Amsterdam on King's day. It is celebrated on 27th April every year.
This day, the Dutch celebrate their king's birthday. To celebrate King Willem Alexander's birthday, the local folks dress up in orange and party all through the city.
Many new beer sellers pop out on the streets along with food vendors. The entire city looks orange on this day and it's definitely a very unique way of celebrating a beloved leader's birthday!
Day 3 – Take a canal tour through the city + Shopping
Amsterdam has a great network of canals throughout the city, which is why a lot of boat tours are available. If you wish to enjoy the beauty of Amsterdam with a different perspective, getting a cruise or boat will be a perfect idea.
If you want your day to be romantic, you can book cruise plans that provide dining facilities on the waters under the clear skies. The boat rides will take you across the canals and will go through some of the most popular sports in the area.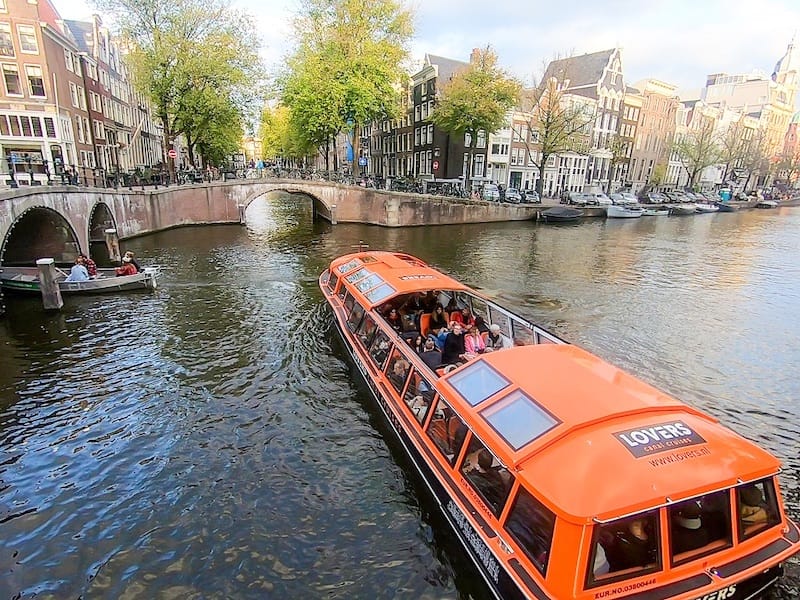 You can also go shopping to popular markets in the area like Westerstraat market, Lindengratch, Ditjes, and Datjes to buy or just have a look at the local goods and markets.
There are a lot of bars, pubs, and clubs in the region and the nightlife is awesome so that you can thoroughly enjoy your day. Nearby bars include Het Papeneiland, café Brandon, etc. and you can visit here to have a few drinks with your friends.
Day 4 – "This is Holland" ride & Adam's Lookout + Sunset at Marken fishing town
Amsterdam-Noord area is quite popular among all kinds of tourists from around the world. There are many attractions that one will get to experience only here.
One of the first places that you must definitely pay a visit to is NDSM Werf. This place used to be a shipyard in the past but now it has been transformed into a hip skating rig for the youngsters of the locality.
If you wish to get the flying view of the country, make sure you buy tickets for 'This is Holland' Show. This is a 5D show, which will take you on a journey flying through the whole country.
The experience will make you feel like you are really flying above the place.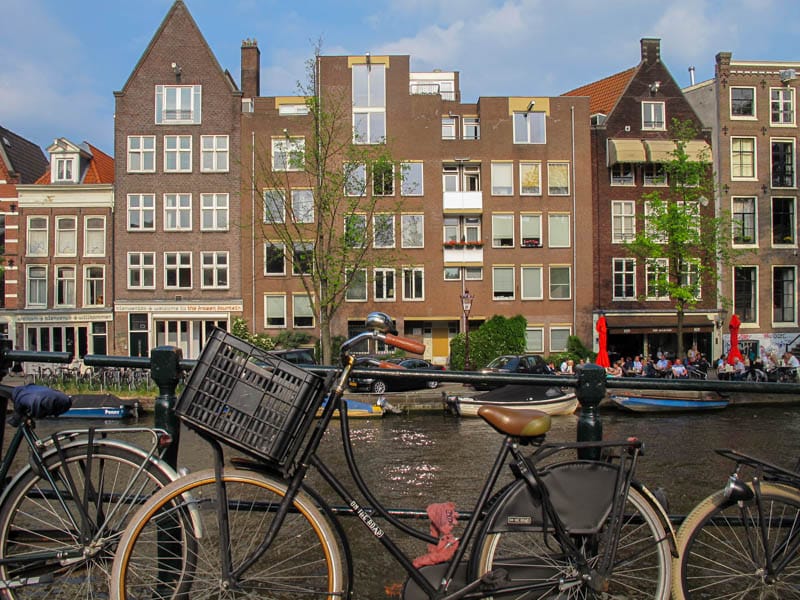 Also, try to go to A'DAM lookout and sit on the insane over the edge swing present on the top of 20-story tall buildings.
This will allow you to experience the whole city from the top view that is insanely exciting and adventurous. You will also find a bar and restaurant on the rooftop so that you can enjoy food or drinks with your friends.
During the time of lunch, you can visit Hanneke's Boom, which is a very famous café in a shack set up. The main reason behind its fame is the fact that it is a waterfront café that adorns beautiful furniture and shack style architecture.
For the 2nd half of the day, if you are a fan of amazing sunsets, hop on a bus and head to the fishing town of Marken. It is a comparatively lesser-known town than Volendam, but in the vicinity.
In 30 minutes, you will reach this quaint little town. It is home to a cheese factory & wooden shoe factory. By the docks, there are many cafeterias where you can chill. Some of these cafes offer good views of the Sunset.
If you are feeling more inquisitive, head to Marker Landtong. Look it up on Google maps and you will find a narrow stretch of land with the ocean on both banks. The sunset from this hike looks stunning!
The orange sky hovering above the horizon in distance will leave you spellbound.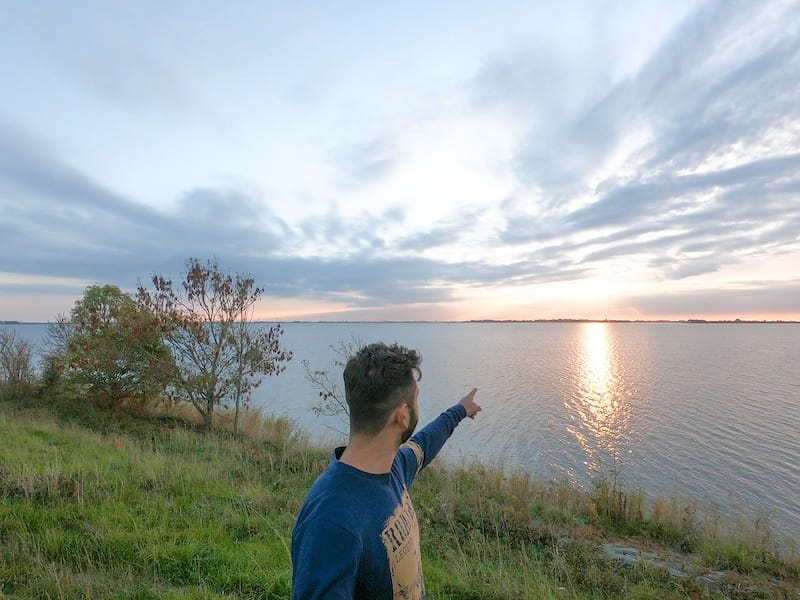 I hope you like this 4-day itinerary for Amsterdam! I have mentioned a few pointers below which can help you plan your trip better.
How to Get to Amsterdam
Reaching Amsterdam from any major European cities like Berlin, Paris, Manchester, and London is very easy as there are regular and direct trains that connect these cities to Amsterdam.
The journey might be long, but it will be equally enjoyable and filled with beautiful scenery of the European countryside on both sides.
You can also drive to Amsterdam from anywhere in Europe as proper roads and highways are present if you wish to cover the distance by driving.
Air travel is one of the most convenient methods to reach the location. The nearest airport, the Schiphol Airport is just 9 KMs away from Amsterdam's southwest region.
It is one of the major airports of the region and is well connected with national and international flights. You will easily get a conveyance to the city or your hotel just outside the airport.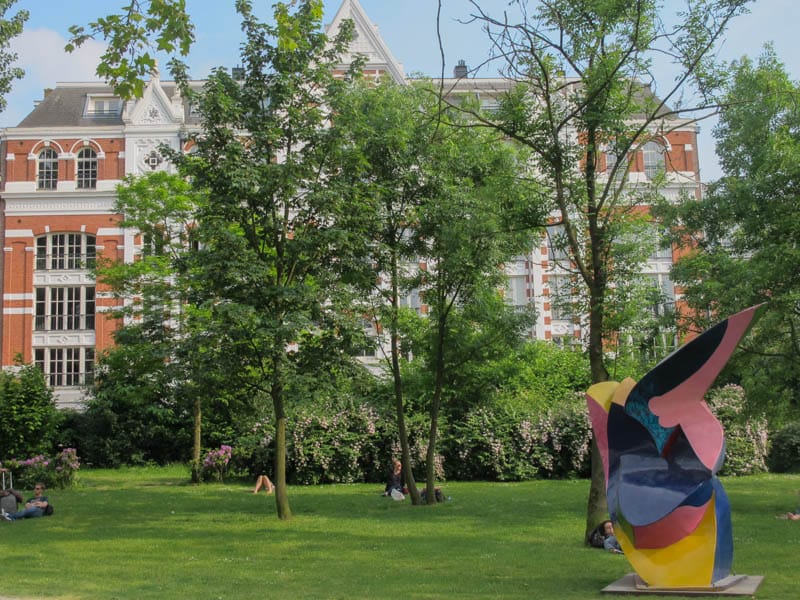 Where to Stay an What to Eat in Amsterdam
A lot of international tourists travel through Amsterdam. Due to which there is no shortage of places to stay. There are various hotels and hostels that you can go to.
Some of the best places to stay in Amsterdam include Hostel Van Gough, The Flying Pig Downtown, StayOkay Vondelpark, etc.
As far as eating is concerned there are loads of local cuisine restaurants, fast food corners around the city.
Do consider booking in advance if you want to stay in highly recommended places.
Around events like Amsterdam marathon or Amsterdam music festival or King's day, the city center accommodation cost goes through the roof and availability becomes a pipe dream if you don't book in advance.
While in Amsterdam, make sure you try out Kroket, which is a meat-filled sausage when you start your day to get the energy to last through the day with ease. Everybody knows the weed scene here in Amsterdam.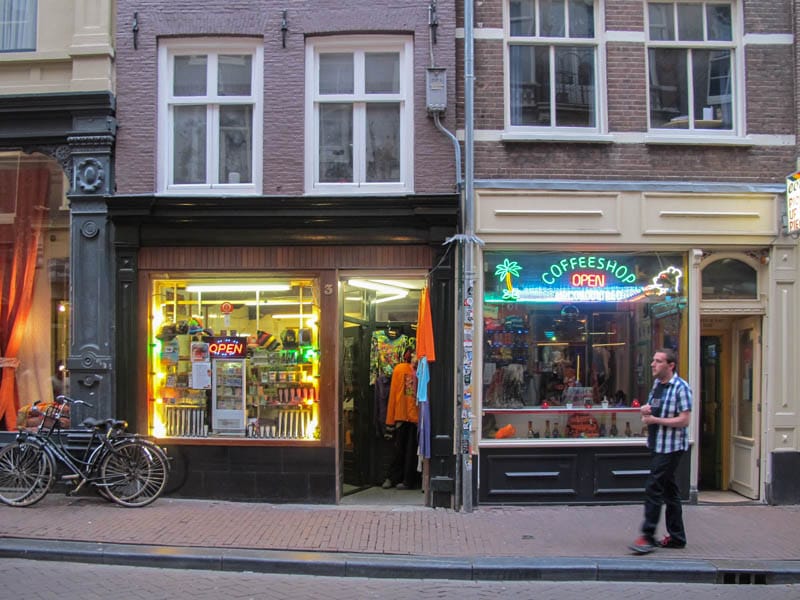 You can try a weed cake if you are not a fan of smoking it. Please have the weed cake in an appropriate proportion and in a comfortable spot where you can spend a couple of hours.
Traveling within the next hour of consuming a weed cake, fully or partially, will be tricky. Don't go to shady places to get your dose of weed. Only consider recommended shops or cafes to take a trip, both literally and figuratively.
Have fun planning your Amsterdam trip! Feel free to ask questions in the comment section.
Traveling to Rotterdam next? Be sure to check out our one day in Rotterdam trip itinerary!
PIN IT FOR LATER!