Are you looking at spending 2 days in Vienna on your upcoming Austria trip? This guide details how to maximize your weekend in Vienna and see the highlights of the city!
Are you planning your trip to Vienna last minute?
If youʻre booking your trip to Vienna last minute, we have you covered. Below are some of the top tours, hotels, and more!
🇦🇹 Top tickets and tours in Vienna:
🛌 Top hotels in Vienna:
Steigenberger Hotel Herrenhof (by Hofburg – a luxurious experience!)
Pension Neuer Markt (mid-range by Kärntnerstraße)
Wombat's CITY Hostels (budget in the city center)
🚗 Looking to travel around Vienna independently? Click here to check Austria rental car rates!
Vienna is one of Europe's most historic cities. It's beautiful, full of fancy architecture, and perfect for a weekend break in Europe.
However, if you only have 48 hours in Vienna—perhaps you're city-hopping in Europe or on a layover—you can still have a wonderful time.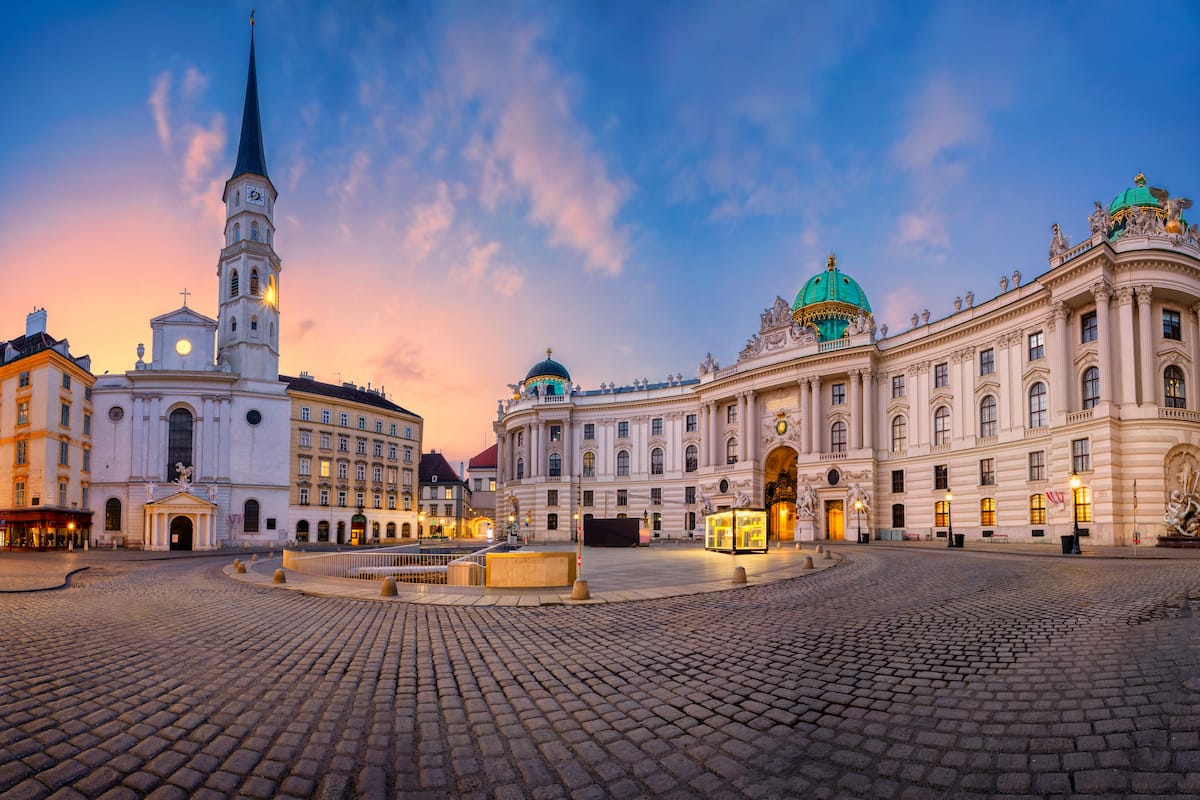 Below, I break the days down, from the time needed to see a landmark to a map of exactly where to find the points on this guide.
Did I miss anything? Let me know in the comments!
2 Days in Vienna Itinerary Overview
Day 1
Stephansplatz (and St. Stephen's Cathedral)
Hofburg Palace
St Charles's Church
MuseumsQuartier
Naschmarkt
Day 2
Schönbrunn Palace
Belvedere Palace
Hundertwasser House
Prater Amusement Park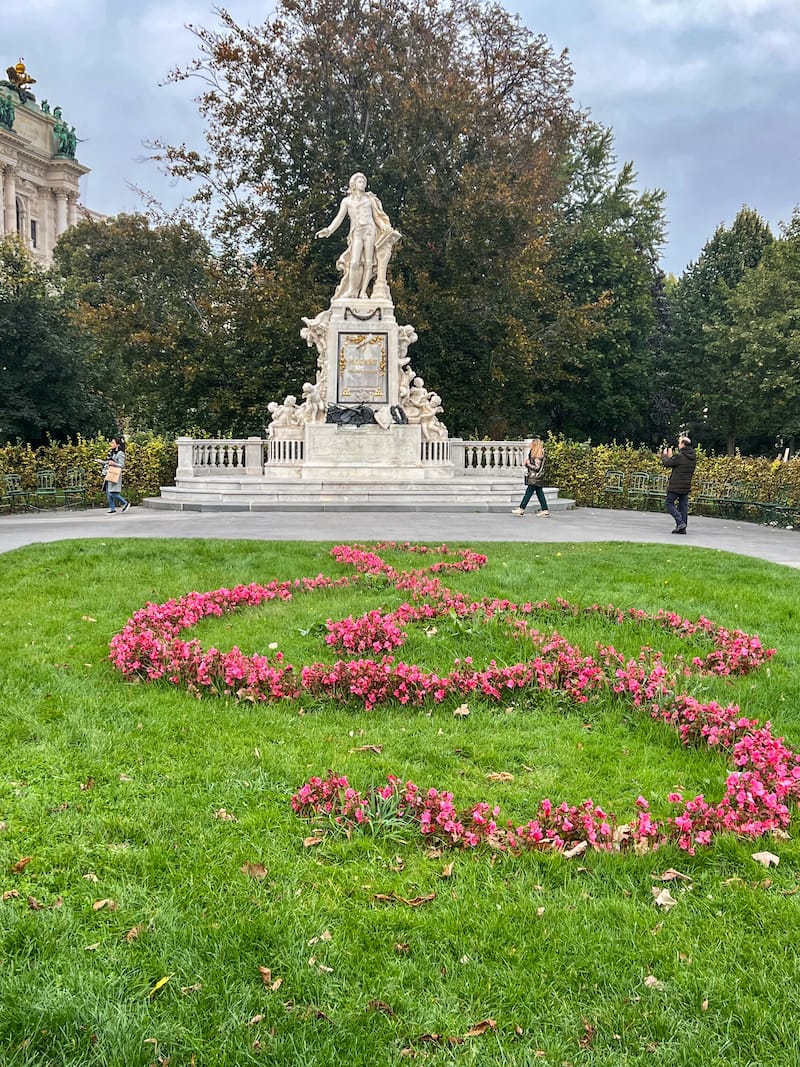 Weekend in Vienna (Detailed Itinerary!)
Day One in Vienna
For day one of this Vienna itinerary, we are going to stick to the central part of the city. This is where you'll find a large selection of Vienna's most impressive buildings and a lot of museums too!
9 am: Stephansplatz and St Stephen's Cathedral
Start your day with a trip to Stephansplatz and St. Stephen's Cathedral. This fantastic structure is one of the magnificent places to visit in Vienna. It's also pretty unique.
The design of the palace is Gothic, yet the blue, yellow, and green mosaic on its roof make it one of the prettiest cathedrals in all of Europe. The spire is also pretty impressive, stretching 36 meters (118 feet) up to Vienna's skyline.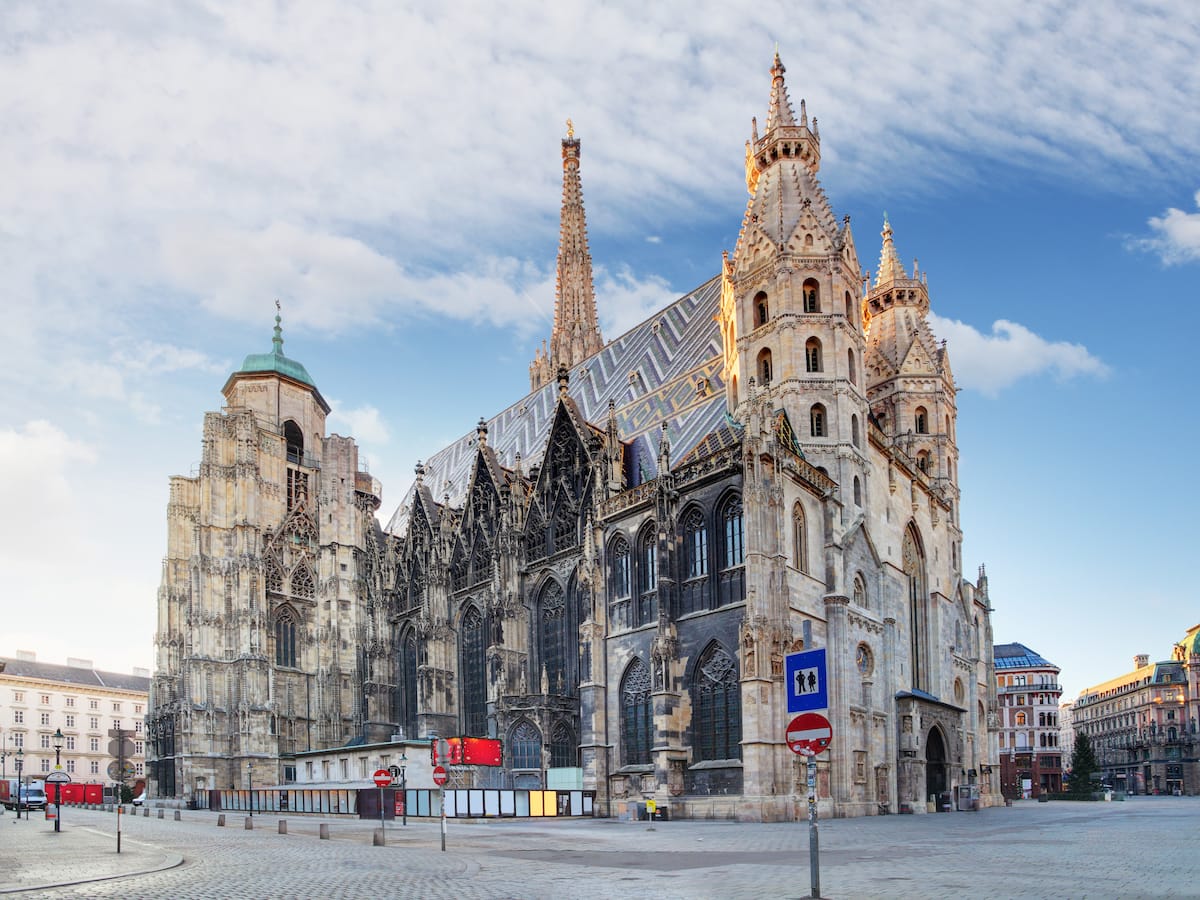 You can admire the cathedral from the outside, but I highly recommend going inside. You'll find fantastic stained-glass windows, smaller chapels, tombs, and the second-biggest free-swinging bell in all of Europe.
💰
PRO TIP:
The
Vienna Pass
is the absolute best way to save money on attractions and transportation in the city. I recommend it to everyone!
While entry to the cathedral is free, it costs about €6 to enter a few of the areas inside, including the catacombs, and to climb the towers for panoramic views of the city's skyline.
10 am: Hofburg Palace
Once you've explored Vienna's stunning cathedral, take a 10-minute walk to your first Viennese palace, the Hofburg Palace.
This grand structure has been at the heart of power in Austria since the 13th century, and yet it's still used today as the heart of the Austrian presidency. It's also a must-see in Vienna.
The structure houses a collection of impressive museums, including the Sisi Museum, the infamous Spanish Riding School, and the Imperial Apartments. Each will give you a unique insight into Vienna's past.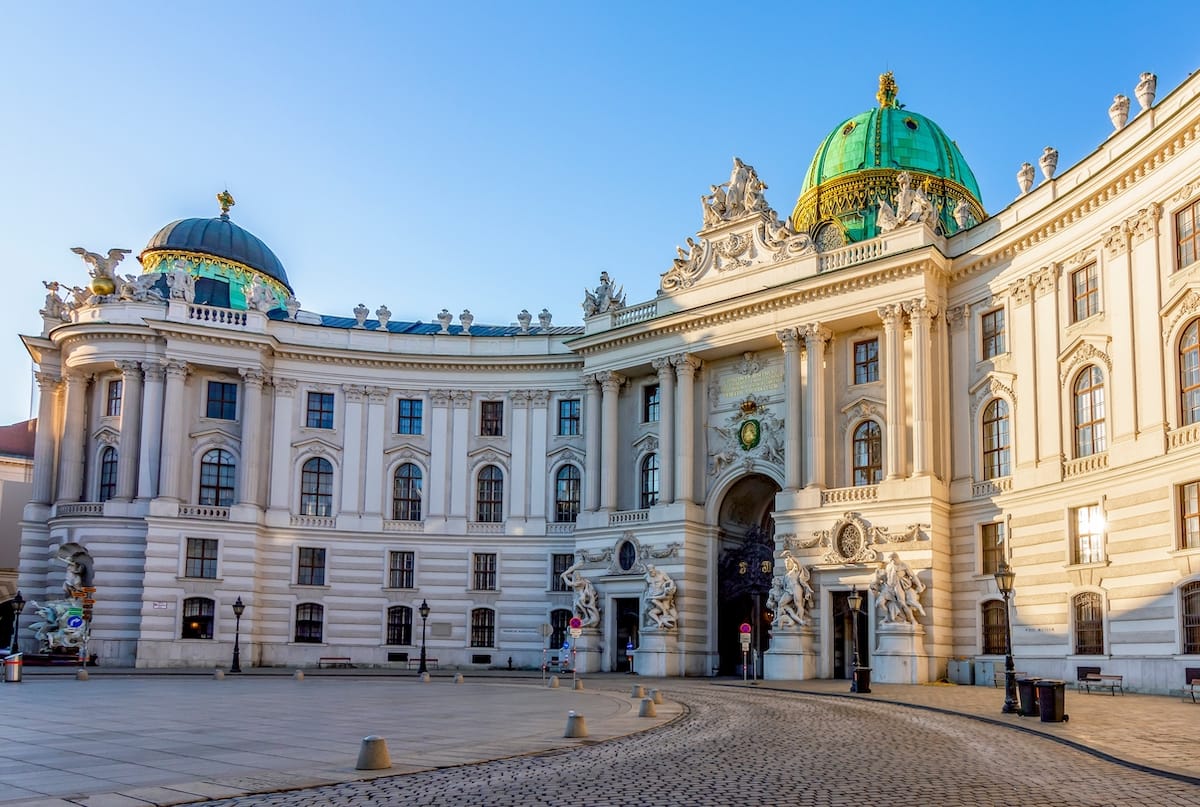 These museums are all worth seeing, but if you only have a couple of days in Vienna, I recommend prioritizing one.
I especially loved the Spanish Riding School, and watching the horses there was fascinating. However, if you love history, the Sisi Museum might be more up your street.
Or, if you decide not to visit any of the attractions in the palace, you can simply enjoy the architecture and admire the building.
1:30 pm: Lunch
Next, head to St. Charles's Church, another beautiful building in the heart of the city. This is about a 20-minute walk from the Hofburg.
Since you'll be passing a selection of great cafes on the way, this is a pretty good time to grab some lunch.
🚌
PRO TIP:
Navigating a city can be challenging (and somewhat expensive!). The
Vienna hop-on, hop-off sightseeing bus
is a good way to see as many things as possible in a short amount of time.
I highly recommend trying a Viennese coffee shop and stopping for a cup of coffee and a sandwich in the sunshine.
The coffee culture in Vienna is fantastic, and their coffee is delicious. I also suggest grabbing a slice of cake too; the Sacher torte is to die for!
2:30 pm: St. Charles's Church
After lunch, continue to St. Charles's Church. As soon as you arrive, you'll probably understand why this is one of my favorite buildings in Vienna. It's so impressive.
Built with Baroque-style architecture, the structure consists of two columns on either side topped with sculptures.
The intricate detail of this church will catch your eye from a while away, and, as with the cathedral, this is just as impressive inside as it is outside.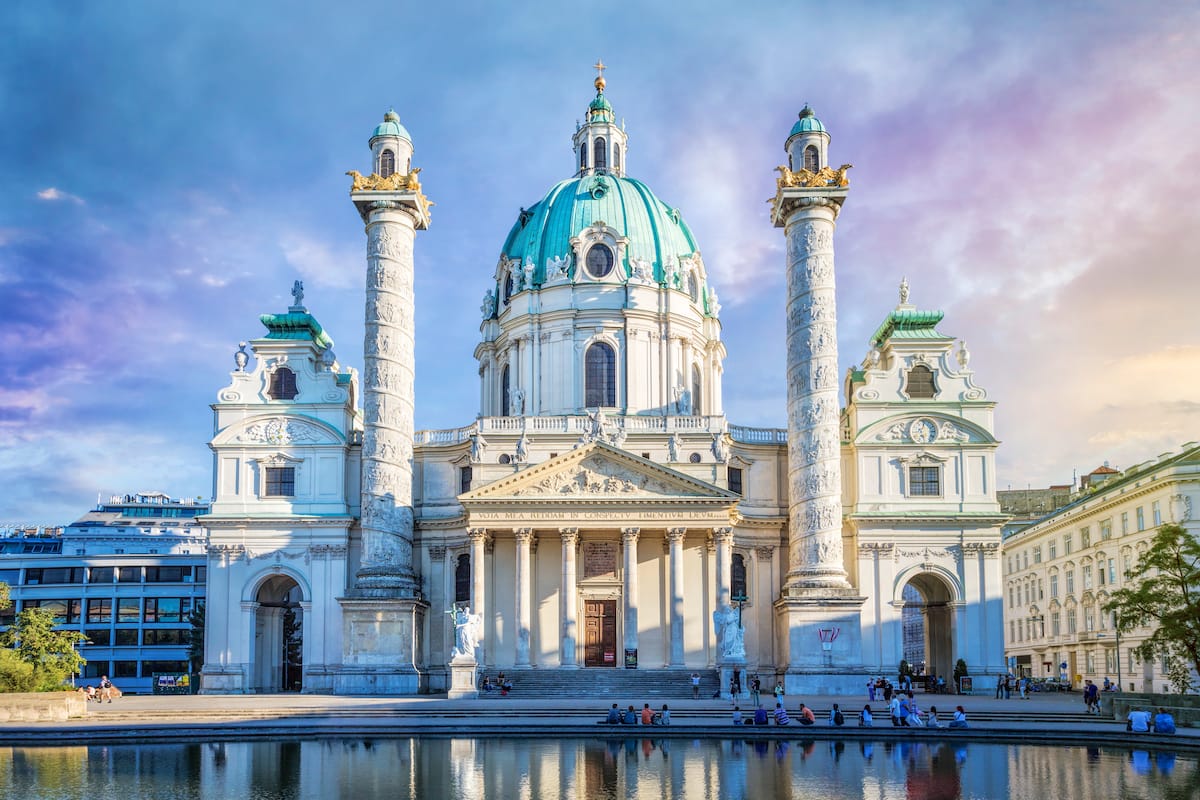 Inside the church, you'll be able to admire the interior of the dome, the beautiful frescoes, and the carefully crafted altars and sculptures all around the building.
Once again, you can climb to the top of the church to admire the views of Vienna below, plus you can also get a closer look at some of those beautiful frescoes.
3:30 pm: MuseumsQuartier
Next, head to one of the most important parts of Vienna. The MuseumsQuartier is, as you may have guessed, the center of Vienna's museum scene.
You'll find a great selection of museums here, from the famous Leopold Museum, with its extensive collection of Austrian modern art, to the Kunsthalle Wien, which showcases cutting-edge creations from both established and emerging artists.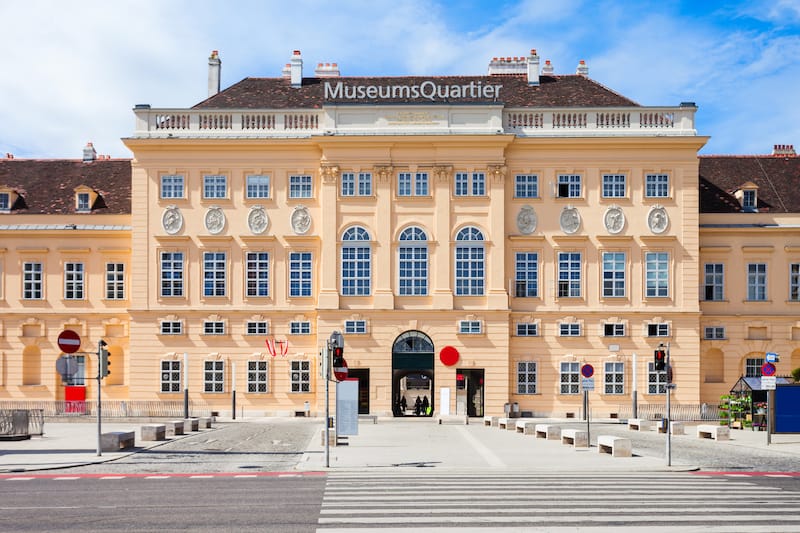 But it's not just about art here. You'll find a range of cool outdoor spaces and courtyards that host events and performances.
There are also numerous cafes and shops, making it a great place to chill out as well as explore Vienna's cultural richness.
I suggest having a wander around and just admiring the area. Alternatively, if you have time, you could also visit one of the museums.
5 pm: Naschmarkt
Our final stop on day one of your weekend in Vienna itinerary is the city's famous market. There's something about local markets that I adore, and if you feel the same, you're going to love this place.
This is also where the famous Christmas markets are held every year if you happen to be visiting Vienna in winter.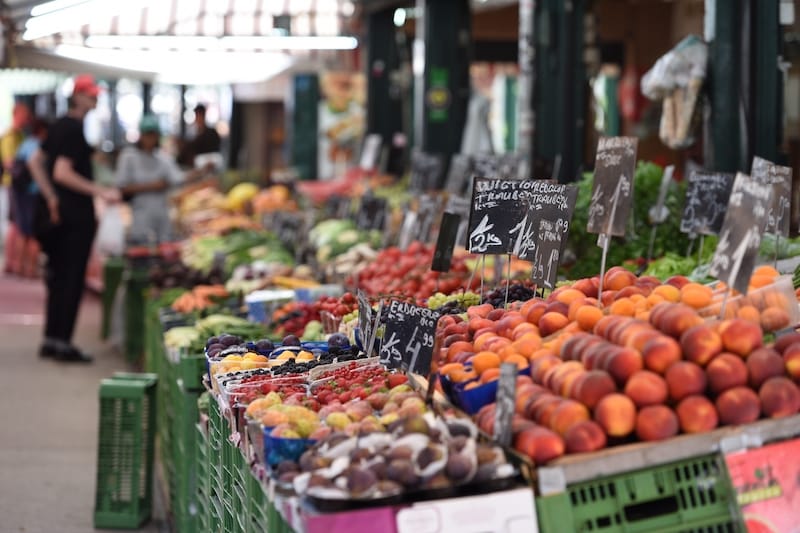 These attract over 3 million people annually and are some of the most amazing Christmas markets in Europe.
Naschmarkt is a place where both locals and tourists come together and embrace Vienna's culture. Locals shop for food, buy fresh produce like fruits, vegetables, meats, and cheeses, and chat with others over cups of coffee at the stalls.
Tourists can explore the street food stands, people-watch, and try some of Vienna's most famous foods, such as Wiener schnitzel.
🥬 GOOD TO KNOW: Vienna's Naschmarkt is open until around 7:30 pm during the week, but does close at about 5 pm on Saturdays (and is closed on Sundays). I have included it anyway as it is where Christmas festivities are and is also a worthwhile stop if you finish a bit earlier at the MuseumsQuartier. Plenty of cafes and bars are also nearby.
The Naschmarkt was actually where I tried my first schnitzel. It was served with lettuce and sauce on a bun and was delicious. It was just what I needed after a wonderful day exploring Vienna.
Day Two in Vienna
For day two of your trip, we're going to explore some of the gems located a little way outside the city. Vienna has so many great places to explore, and while you've now seen the center, some of the best are yet to come!
9 am: Schönbrunn Palace
I recommend getting here bright and early. There's so much to see and often a queue at the gate (which we made the mistake of getting stuck in when we visited).
Since you don't have a huge amount of time in Vienna, I suggest arriving when it opens to try and ensure you'll see as much as possible.
The Schönbrunn Palace is an absolute masterpiece and one of the best things to see in Vienna. Nestled in meticulously landscaped gardens, this UNESCO World Heritage Site stands as an iconic symbol of imperial grandeur.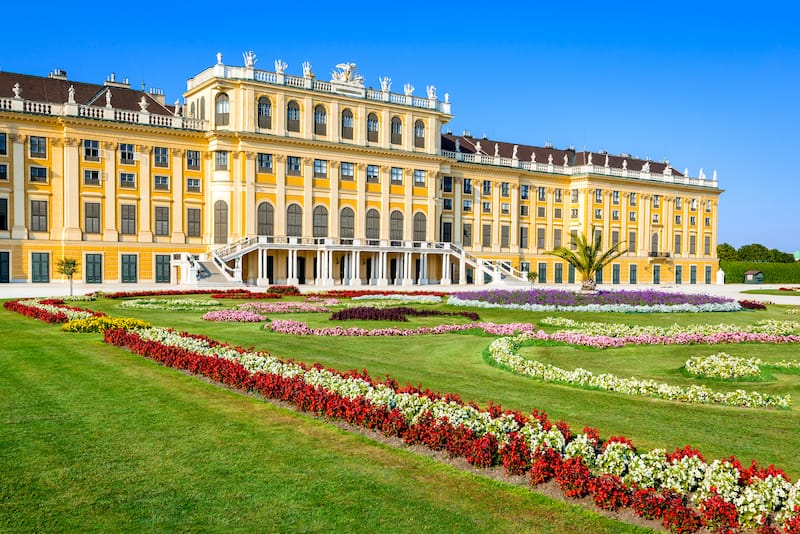 Outside, you'll be able to see the gardens, the sculptures, and the beautiful architecture.
This is the former residence of the Habsburg family, and simply wandering the gardens will give you an idea of just how well-off they were. Then, you'll head inside and be blown away.
You'll find a range of lavishly decorated rooms, including the Great Gallery, the Mirror Room (where a young Mozart once performed), and other rooms such as kitchens and bedrooms.
It's a truly incredible palace and a must-see during your trip to Vienna.
If I'm perfectly honest, you could easily spend about half a day here! But for this itinerary, we'll just spend the morning at Schönbrunn.
12:30 pm: Lunch
From the Schönbrunn Palace to the Belvedere (the next stop on this itinerary), you'll need to use public transport. Because Schönbrunn is located outside the city, it'll take over an hour to walk there, but only 35 minutes by public transport.
You'll need to change trains too, which provides the ideal opportunity to grab some lunch from one of the cafes in the city center.
1:30 pm: Belvedere Palace
Once you arrive at the Belvedere, there may be a queue at the gate (since we're getting there around midday), but it'll be worth it. Inside, you'll find one of the most famous paintings in Europe.
The Belvedere consists of two baroque palaces, the Upper and the Lower Belvedere.
The exterior is splendid. You'll find golden sculptures, manicured gardens, and stunningly detailed architecture. There are fountains and sculptures dotted around the gardens too, which are worth exploring in and of themselves.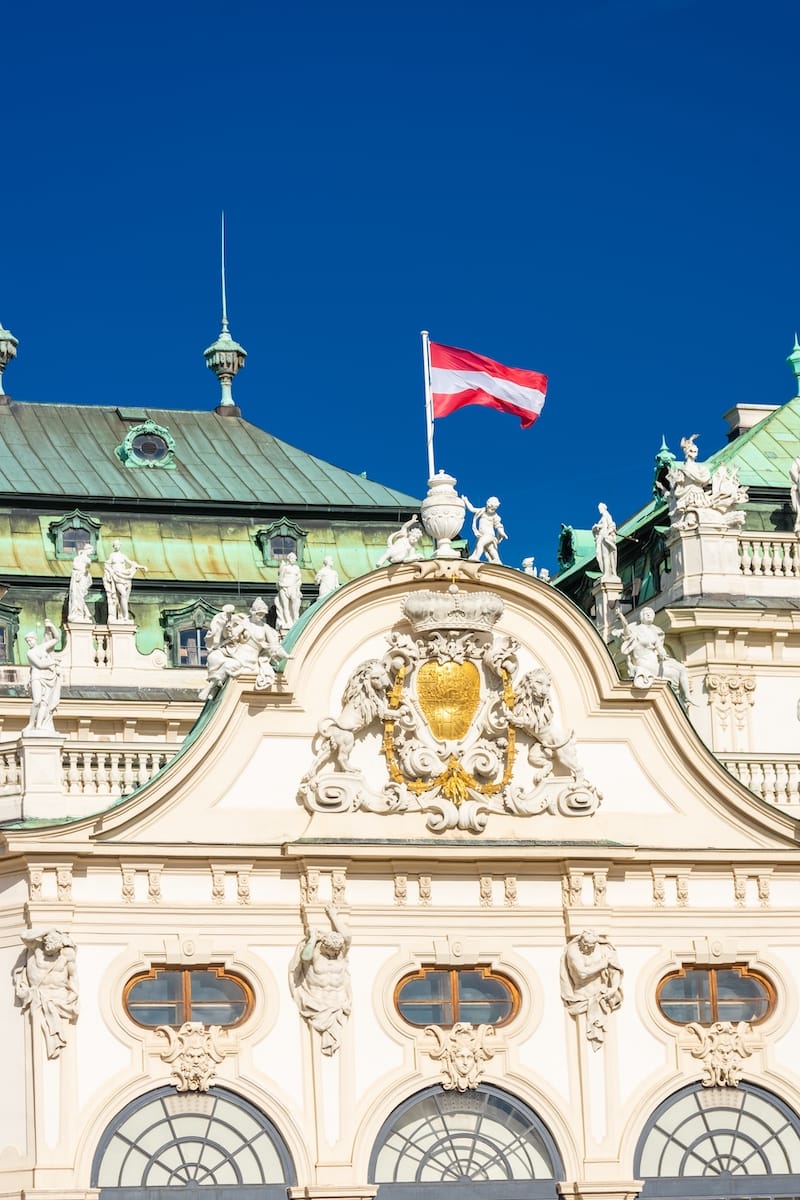 Once you get inside, head straight for the Upper Belvedere. Here, you'll find one of the most important art galleries in Vienna, which houses the world-renowned collections of Austrian symbolist painter Gustav Klimt.
This included his masterpiece "The Kiss", an elaborate painting of a couple entwined in a meadow of flowers. Aside from this, I also pay a visit to the elegant Marble Hall and stately Golden Room.
The Lower Belvedere is also a gallery, focusing on contemporary art and special exhibits. While it's nowhere near as popular as the upper galleries, it's still worth a visit if you're an art enthusiast.
3:30 pm: Hundertwasser House
After exploring the Belvedere, let's head over to Hundertwasser House. This is possibly one of the most unique sights in the city and the most intriguing thing you'll see during your two days in Vienna.
The talented Friedensreich Hundertwasser was responsible for creating this distinctive structure! His vision and creativity helped create this incredible, unique structure that looks more like a patchwork quilt than a building!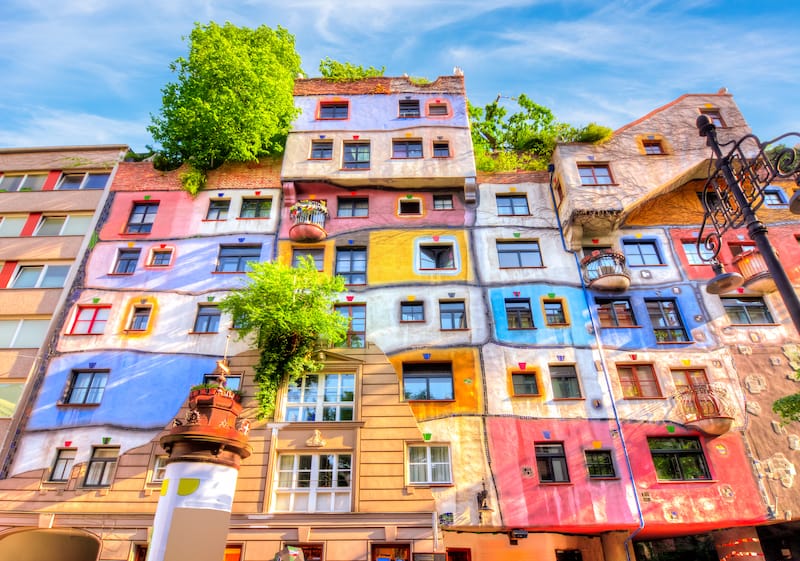 The exterior of this is a mix of colors and irregular shapes. Designed to challenge modern architecture, the house features undulating floors, multicolored tiles, and trees growing from windows.
Hundertwasser was aiming to demonstrate a connection between humans and the environment.
As well as exploring the house itself, you can also head across the street to Hundertwasser village, a shopping complex where you can dive deeper into the artist's vision and works.
5 pm: Prater Amusement Park
Our final stop on this 48-hour Vienna itinerary is the Prater Amusement Park. Now, you may be a little confused—after all these architectural wonders and imperial palaces, why are we going to an amusement park?
Well, Vienna is not just about serious, artsy vibes, and this is the perfect place to have some fun before you have to leave the city.
Located an 18-minute walk (or 14-minute train ride) from the Hundertwasser House, the Prater Amusement Park is one of Vienna's most famous attractions.
The park itself is free to enter, but if you want to go on one of the many rides and attractions within the park, you have to pay for each individually.
The most famous attraction by far is the Giant Ferris Wheel. This has become a symbol of the city and another way to get fantastic views over Vienna.
The price of the wheel is €13.50 per person, but it's included in the Vienna Card if you have this.
From nostalgic carousels to modern thrill rides, Prater Park is the perfect place to embrace your inner child and have a laugh on your final day in Vienna.
Weekend Trip to Vienna FAQ
What are some of the best places to eat in Vienna?
1. Steirereck im Stadtpark
Steirereck is a Michelin-starred restaurant located in the Stadtpark. Known for its modern Austrian cuisine, it focuses on seasonal and regional ingredients.
The restaurant is divided into two parts: a more casual area and a fine dining section. It has high ratings on Google and is a must for those looking to indulge in local fare on their trip!
Address: Am Heumarkt 2A
2. Skopik & Lohn
Skopik & Lohn is known for its modern European dishes, with a menu that offers a mix of creative and contemporary dishes. The inside is stylish yet sophisticated.
Address: Leopoldsgasse 17
Is 2 days in Vienna enough?
I'll be completely honest with you—there's a lot to do in Vienna. It'll probably take you around a week to see everything. There are countless museums, historical sites, galleries, and palaces.
Then, there's also so much culture, wonderful markets, cute coffee shops, and even a fairground. So, no, you can't see everything there is to see in Vienna in 2 days.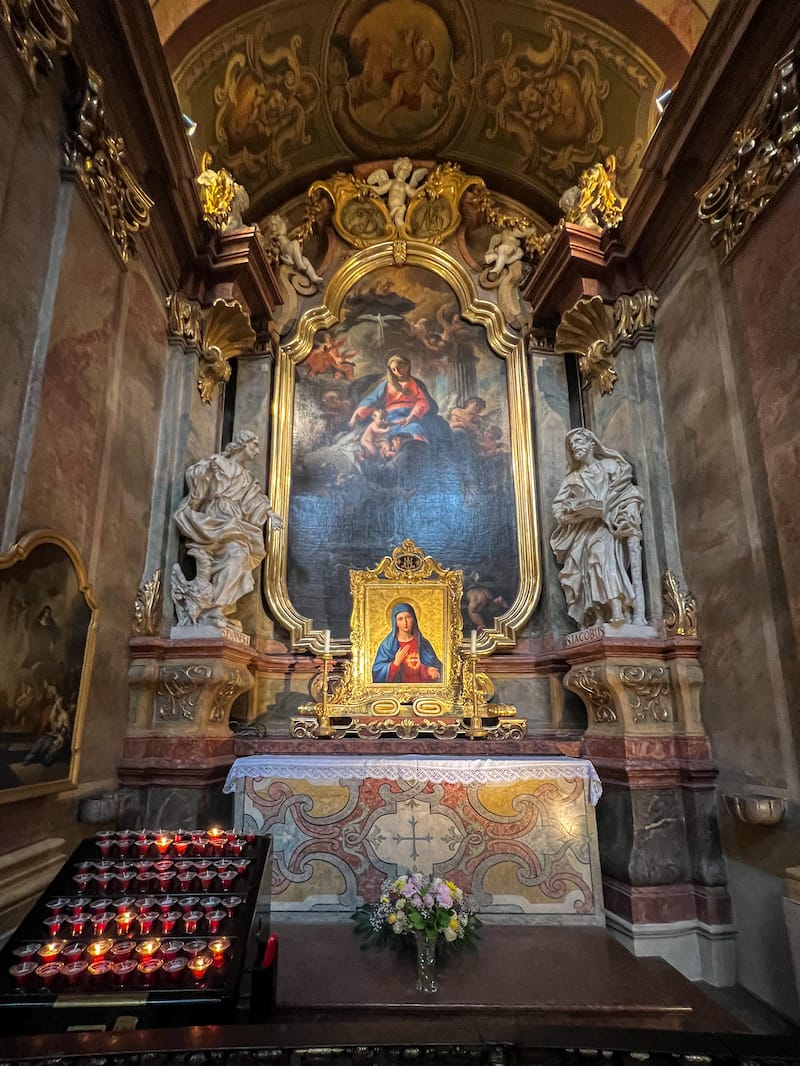 However, what you can do is see some of the city's most popular sites. You'll be able to explore a few palaces and a few museums, and perhaps pay a visit to that fairground I mentioned!
This is just enough time to get a good taste of the Austrian capital and will make you want to come back for more.
This Vienna Itinerary (On a Map!)
🗺️ HOW TO USE THIS MAP: You can use your fingers/mouse to zoom in and out. To get more info about a place, simply touch/click the icons. Want to save this map for later use? Click the '⭐' by the map title and it will add it to your Google Maps account (Saved > Maps or 'Your Places').
Where to Stay in Vienna
If you are looking for the top places to stay, these are our picks for all budgets:
Steigenberger Hotel Herrenhof (by Hofburg—a luxurious experience!)
Pension Neuer Markt (mid-range by Kärntnerstraße)
Wombat's CITY Hostels (budget in the city center)
Final Thoughts on Spending Two Days in Vienna
Vienna is a fantastic European city. It has a bit of everything, from busy markets to open spaces and imperial palaces to fairground rides.
It's one of the safest cities in Europe, has some of the happiest people, and some of the most impressive buildings you'll see.
Two days in Vienna aren't enough to see everything that this magnificent city has to offer, but they'll give you an incredible taste and convince you to come back for more!
Is there anything else that is essential for those with only 2 days in Vienna? Let me know in the comments.
More Vienna Travel Guides
Pin this Weekend Trip to Vienna Guide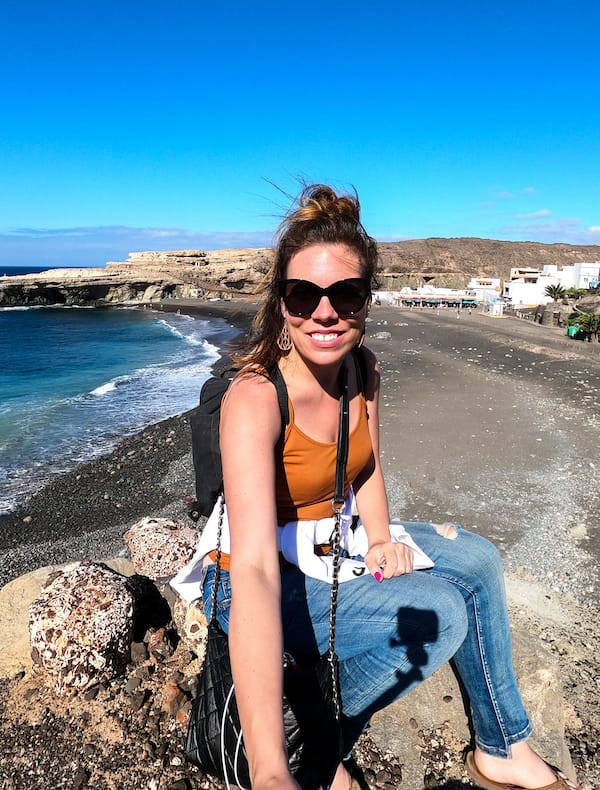 Megan is a travel blogger and writer with a background in digital marketing. Originally from Richmond, VA, she now splits her time between Frankfurt, Germany and Arctic Finland after also living in Norway, Armenia, and Kazakhstan. She has a passion for winter travel, as well as the Nordic countries, but you can also find her eating her way through Italy, perusing perfume stores in Paris, or taking road trips through the USA. Megan has written for or been featured by National Geographic, Forbes, Lonely Planet, the New York Times, and more. She co-authored Fodor's Travel 'Essential Norway' and has visited 45 US states and 100+ countries.