We all have our happy places on this planet. Some of us just have a mere one or two, and others, like myself, have many and continuously keep adding to that list.
When I was in Thailand, I added another to my list: Bamboo Island.
My friend, Lindsay, and I had suffered through the inefficiencies of the Cambodian and Thai transportation systems for well over 24 hours straight prior to arriving on the Andaman Coast.
Koh Samui's beautiful beaches were on the books but we ended up changing things up for the Andaman Coast and were hopeful that it was a good idea.
We were tired and enervated from all the temples of Bangkok and long train rides that we took a good couple of days just to relax in Railay and Ao Nang before planning something a little more exciting.
We were not sure whether to book a trip to a specific island in the sea or just book an excursion covering a few so we could see which one we connected with if we chose to spend more time at one later.
We opted for the excursion that covered a few and was on our way bright and early the following day.
After issues with Cambodian visa scams making us thankful we didn't need a Thailand eVisa or anything of the sort in Thailand, we needed a beach. And a lot of sun. And some islands.
Our 'tour' took us to the Phi Phi islands. I heard that these islands were saturated with tourists after the movie "The Beach" was filmed in Maya Bay on Phi Phi Ley over a decade a go, but were still a gem and warranted at least a visit.
I will talk about the other islands in another post, but I wanted to tell you about Bamboo Island (or Koh Mai Phai), my favorite one and the one that inspired me to write this post.
Bamboo Island was the last island we were to hit on our speedboat tour. We passed it at the beginning of the tour and the guide pointed it out to us and said we'd be going there later.
I am pretty sure I cringed and thought it was a waste of time. It was flat and boring and just had some normal looking evergreens on it…no palm trees or anything that made it resemble a tropical paradise.
I even thought to myself that we had perhaps made a mistake going on this tour because not many of the other ones even included this island on their itinerary.
And then we arrived ashore…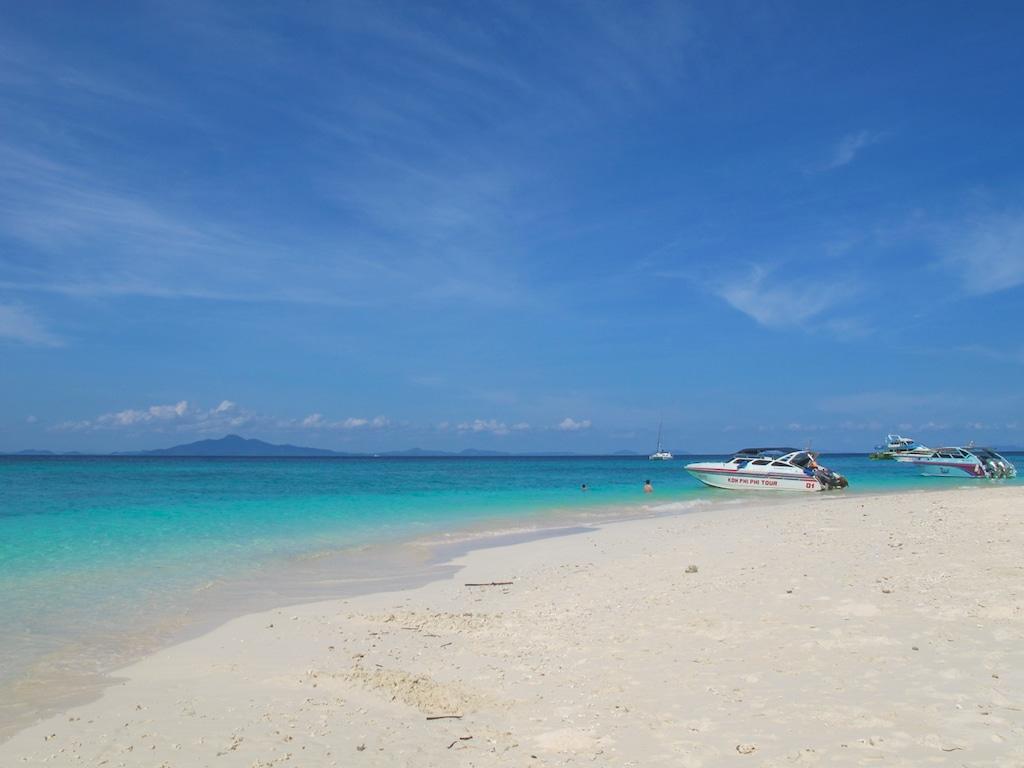 And nature proved me wrong in every imaginable way. There was hardly anyone there (I was not there during high season from December-March, mind you) and Lindsay and I were just in complete adoration of the place.
It looked completely different from the other islands.
Bamboo Island was home to a lot of washed-up coral, one snack shack/bar, and signs warning you that this island, so small that you can walk around it in 1/2 an hour, was most certainly in a tsunami hazard zone.
And… Bamboo Island is home to the clearest, bluest water I have ever seen. Just give me authentic Thai steamed fish on a plate and a cold beer and I am not sure I would have ever left the place!
I had found my 'Thai Island". After only being allowed to remain on the island for such a limited amount of time, we plotted a way to stay and not return to our boat.
Obviously, we couldn't dodge the latter so we returned and hoped we could make another trip out to Bamboo Island the following day. Turns out that not wearing suntan lotion got the best of me and I was room-ridden for the next few days…
While I enjoyed every place I visited in Southeast Asia, I must say that the ultimate highlight was Bamboo Island. I am determined to make it back there one day.
In the meantime, I will just have to stare at these photos every once in a while to get my fix.
Below are some photos from my time on Bamboo Island. How insane is this scenery?! Just makes you want to hop on a plane to Thailand and move onto this island.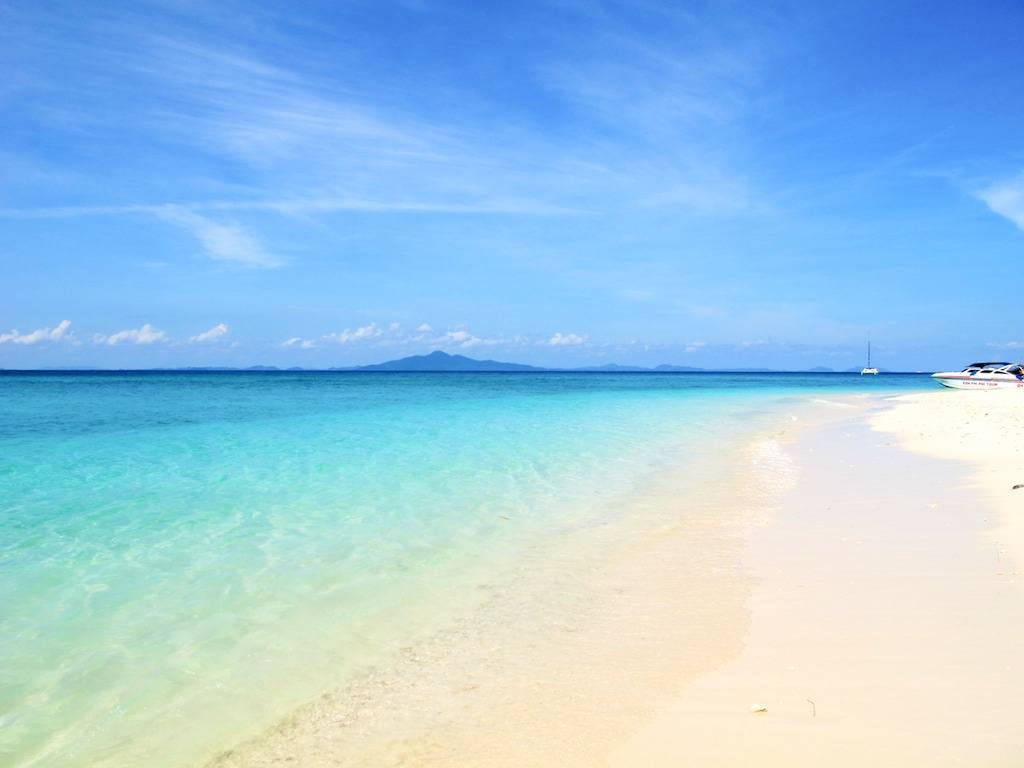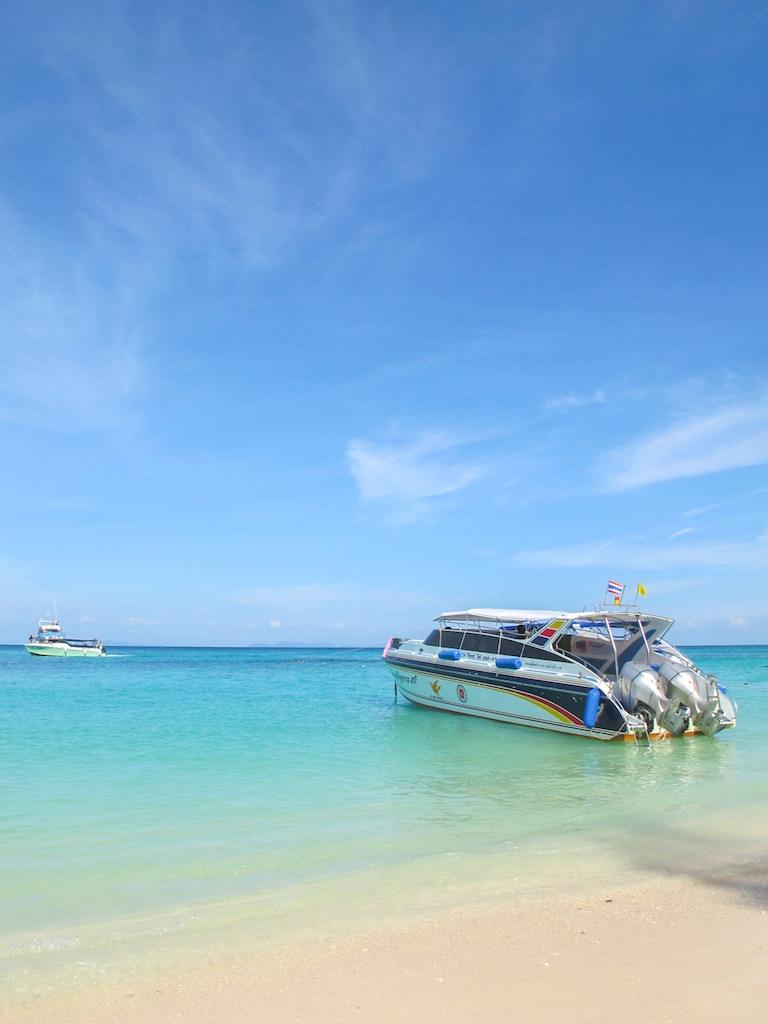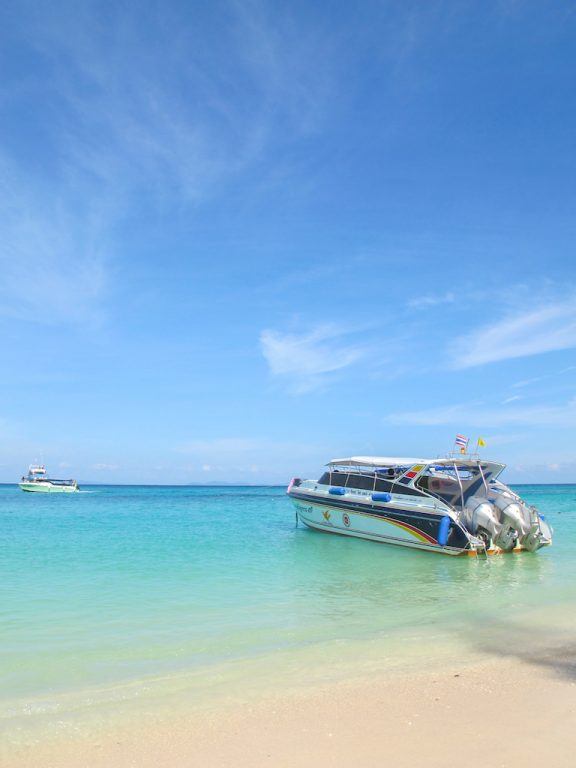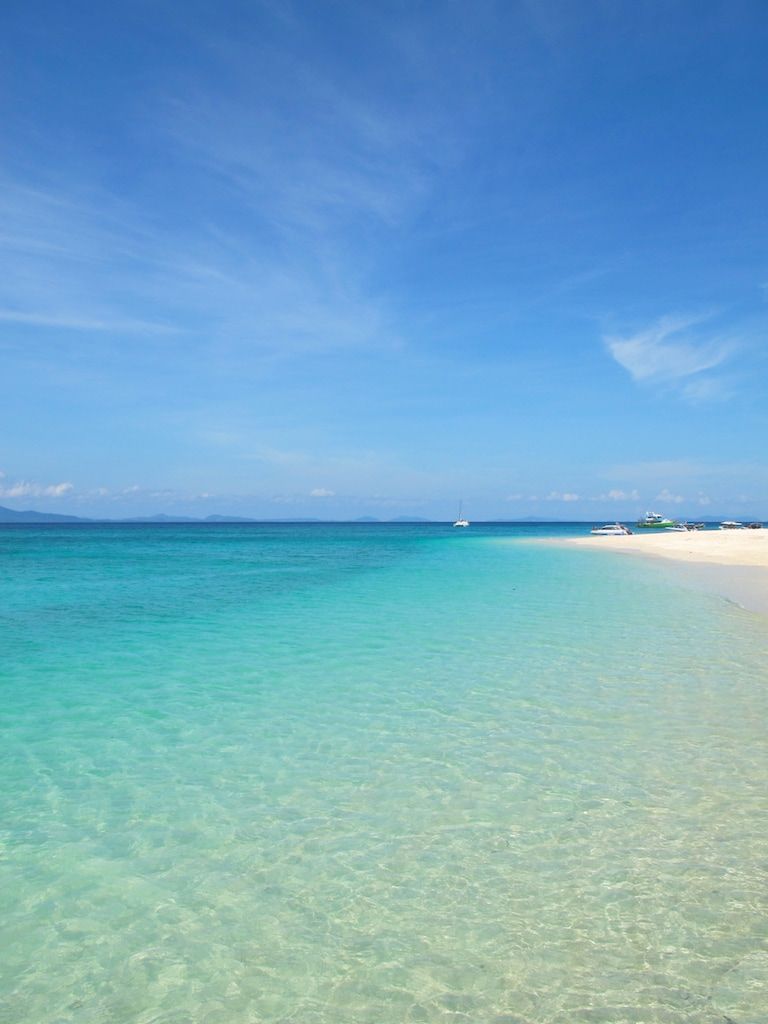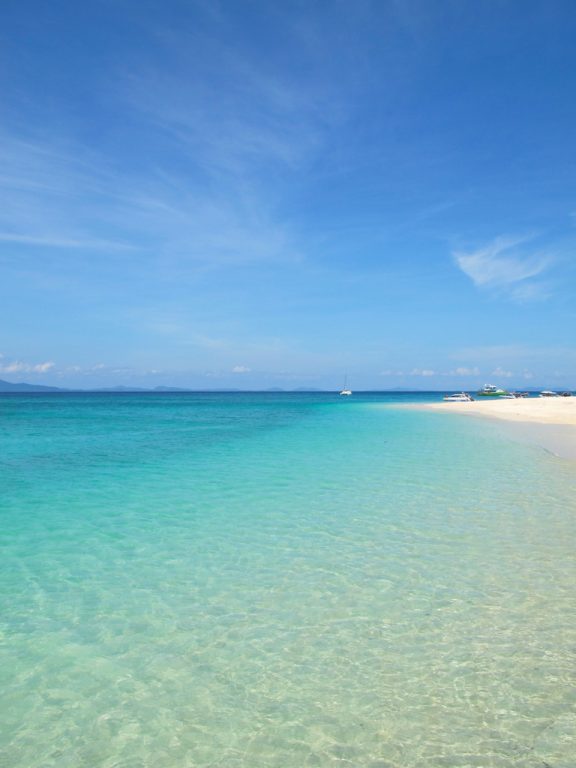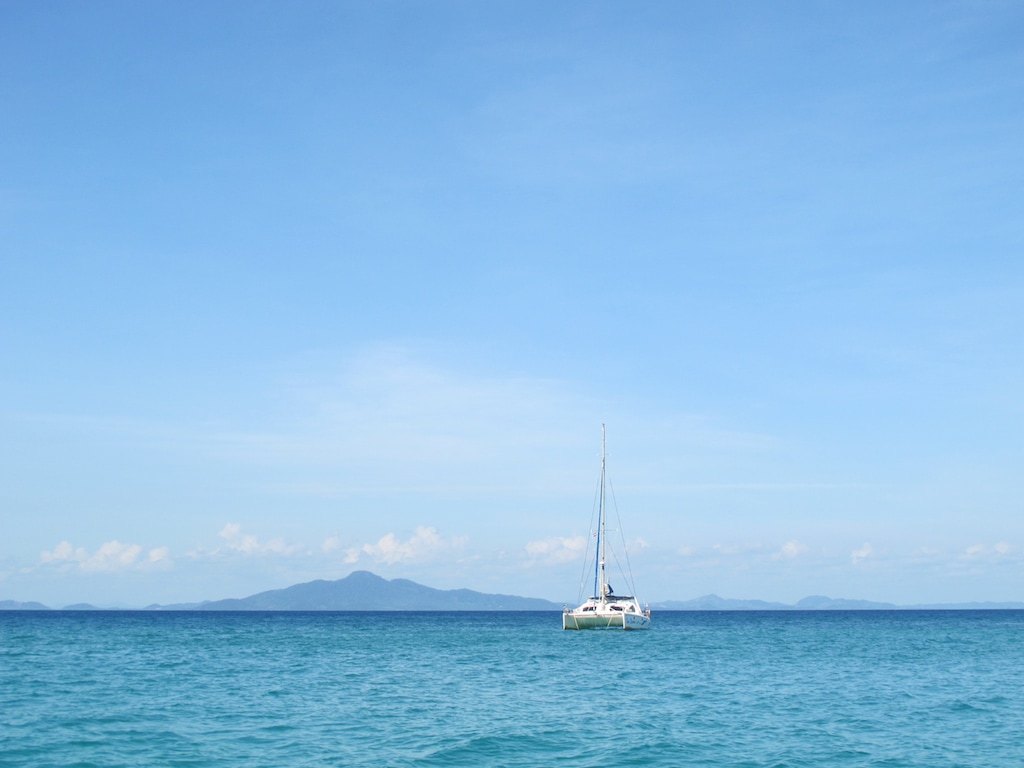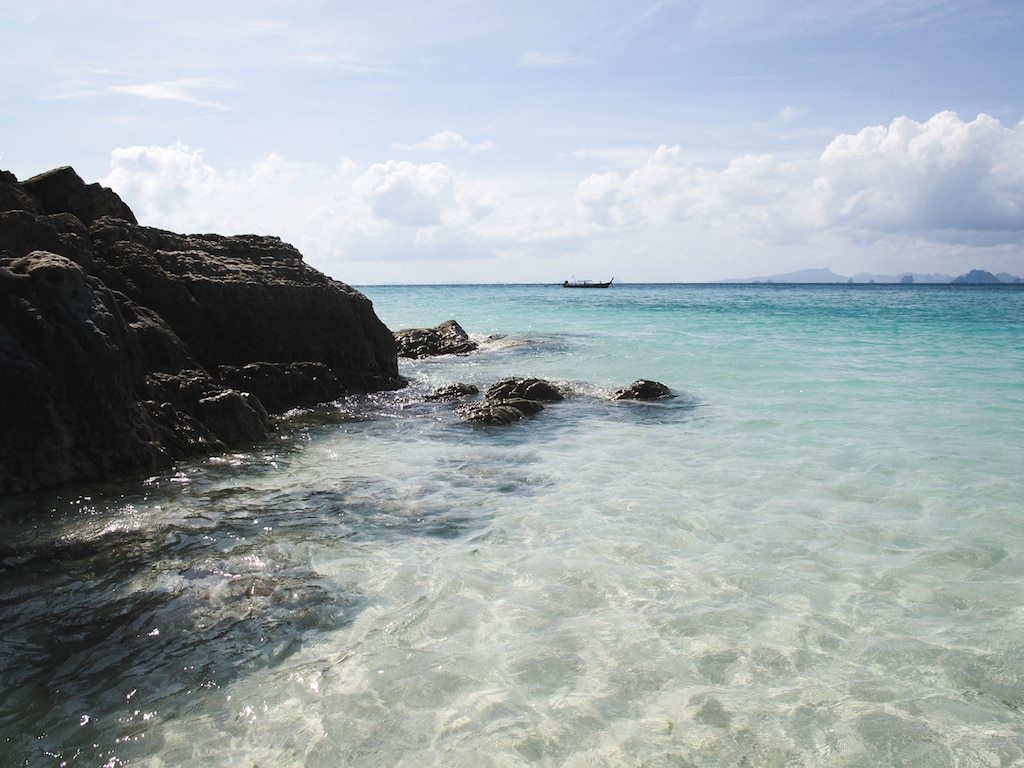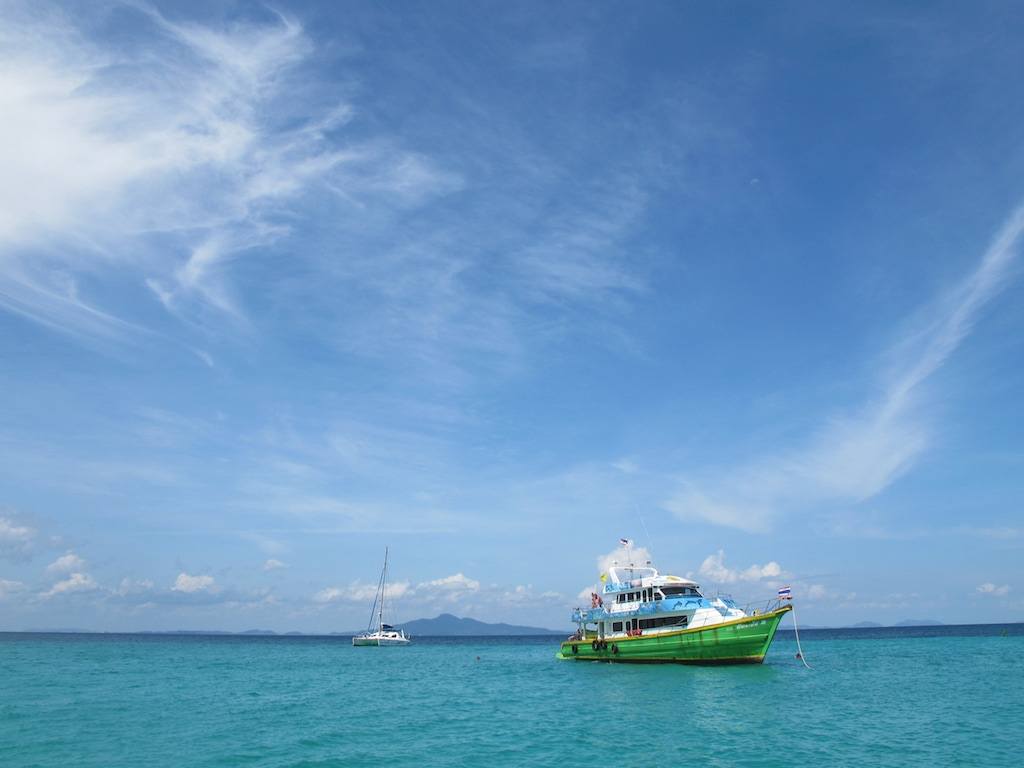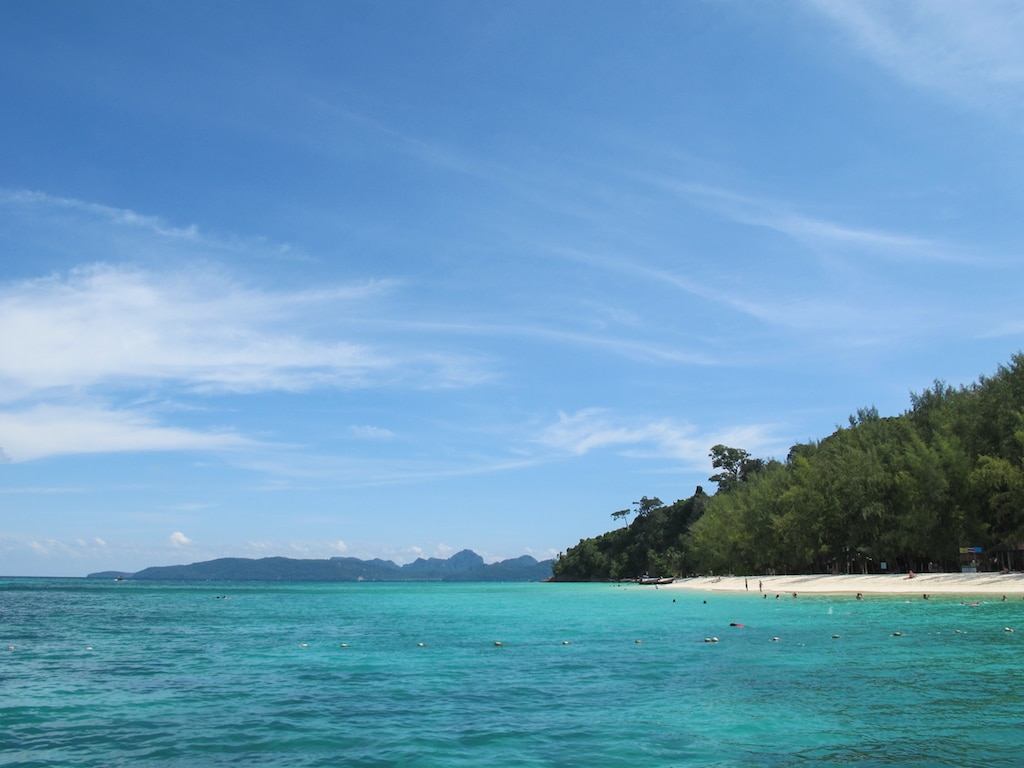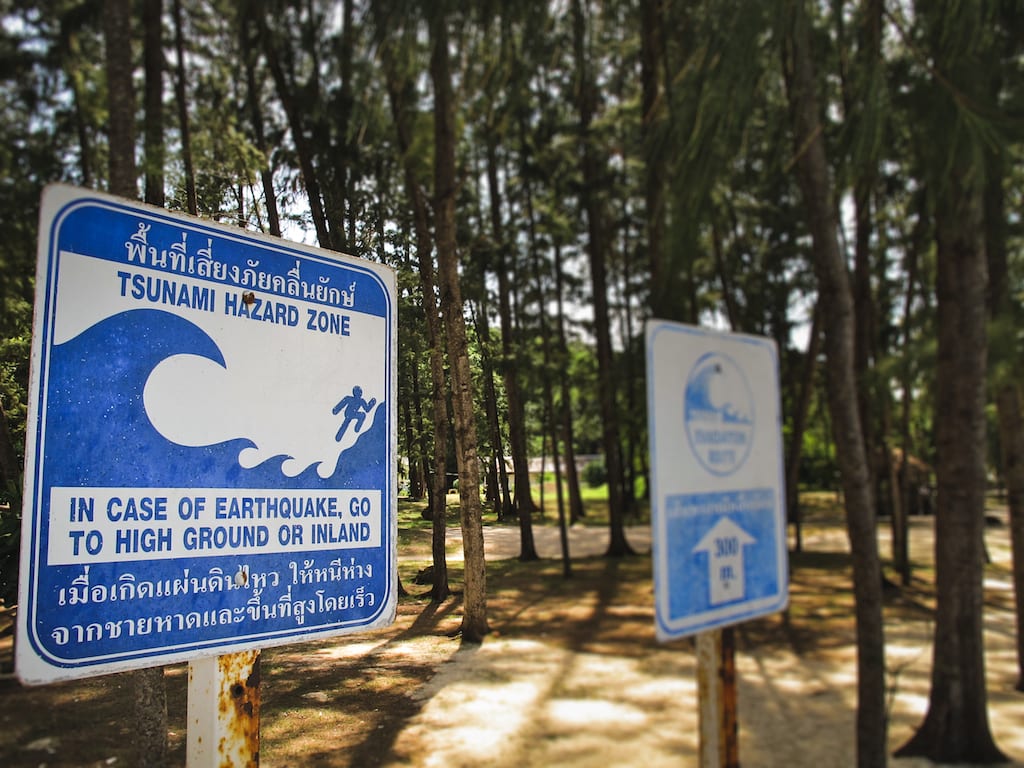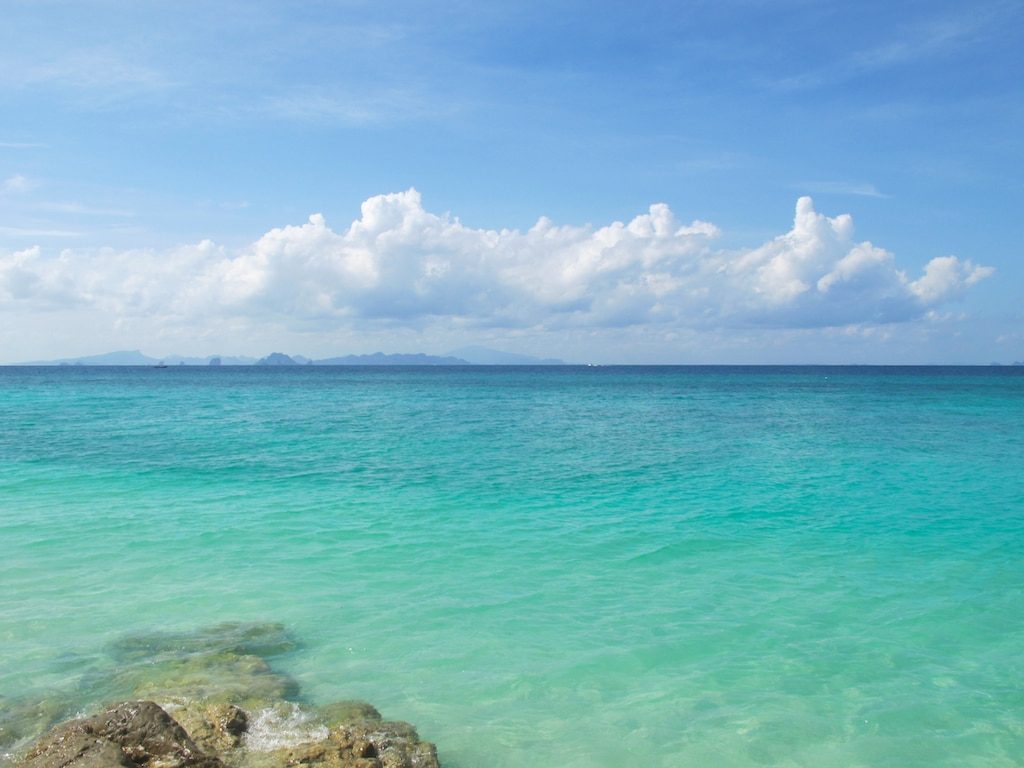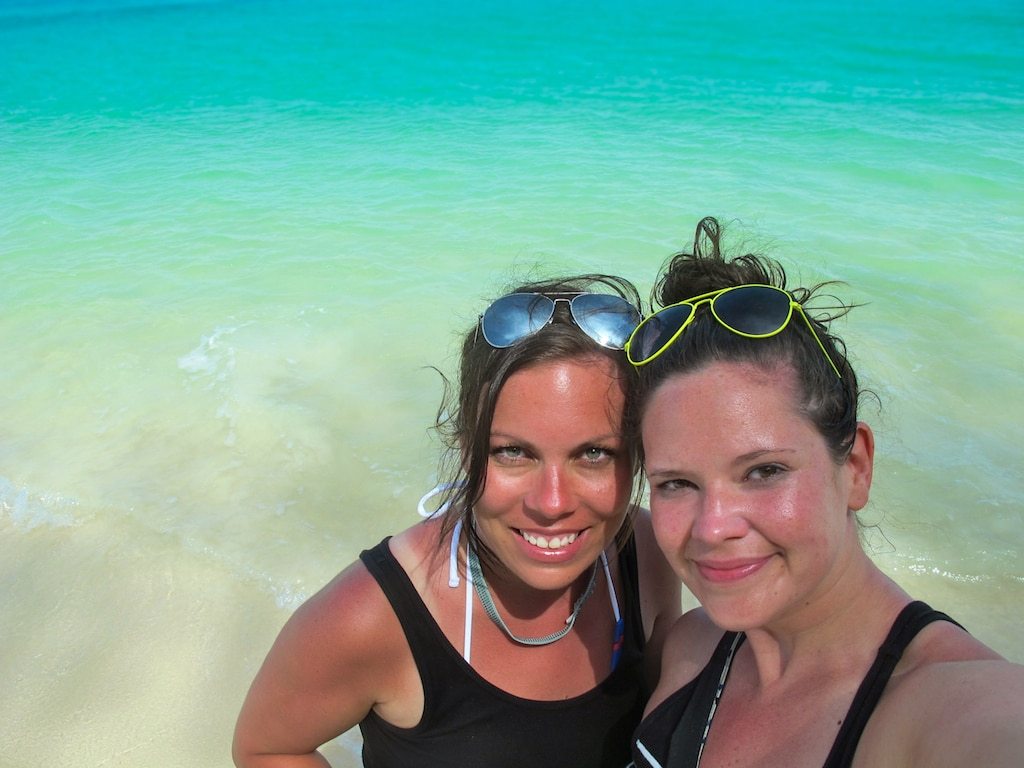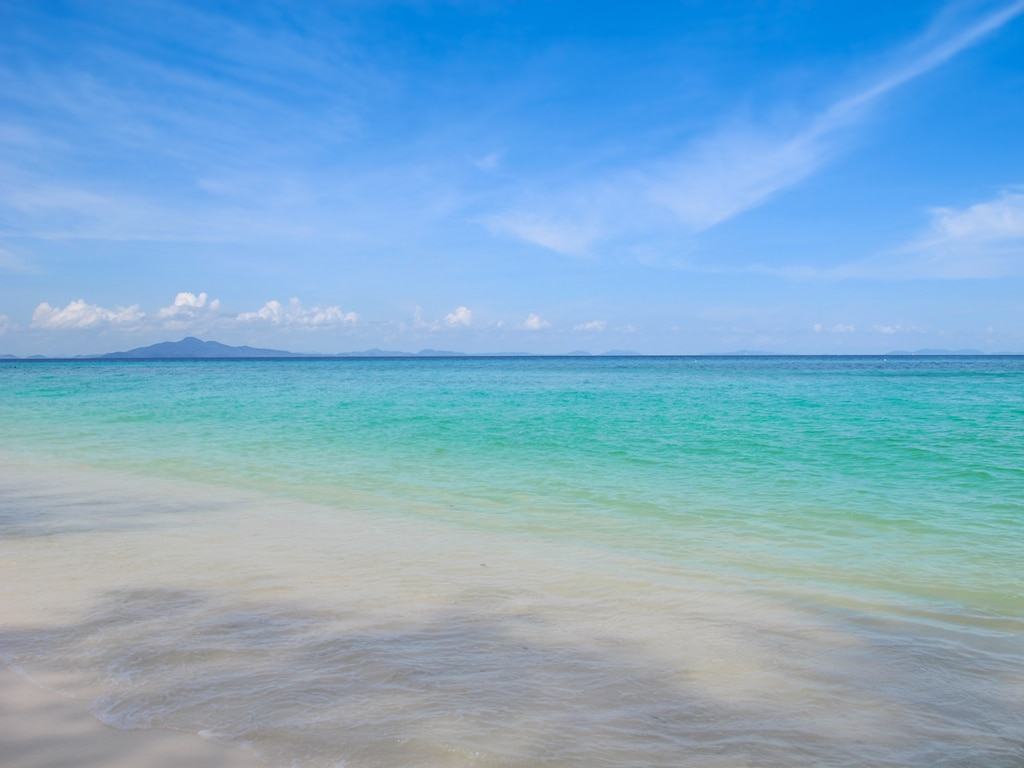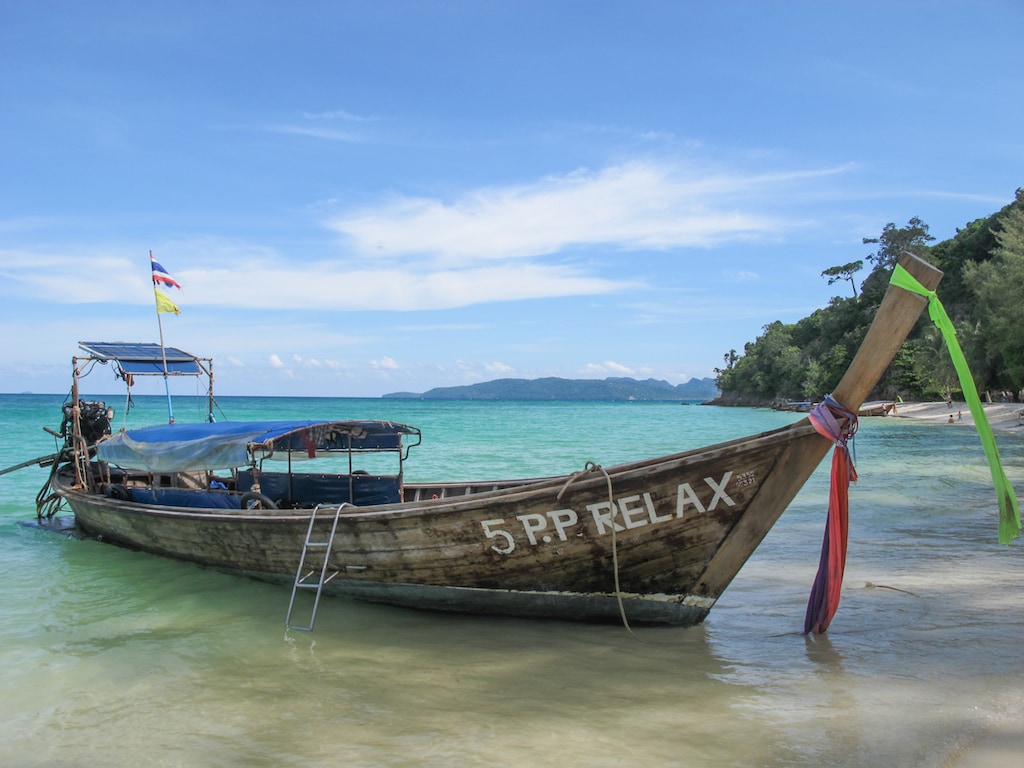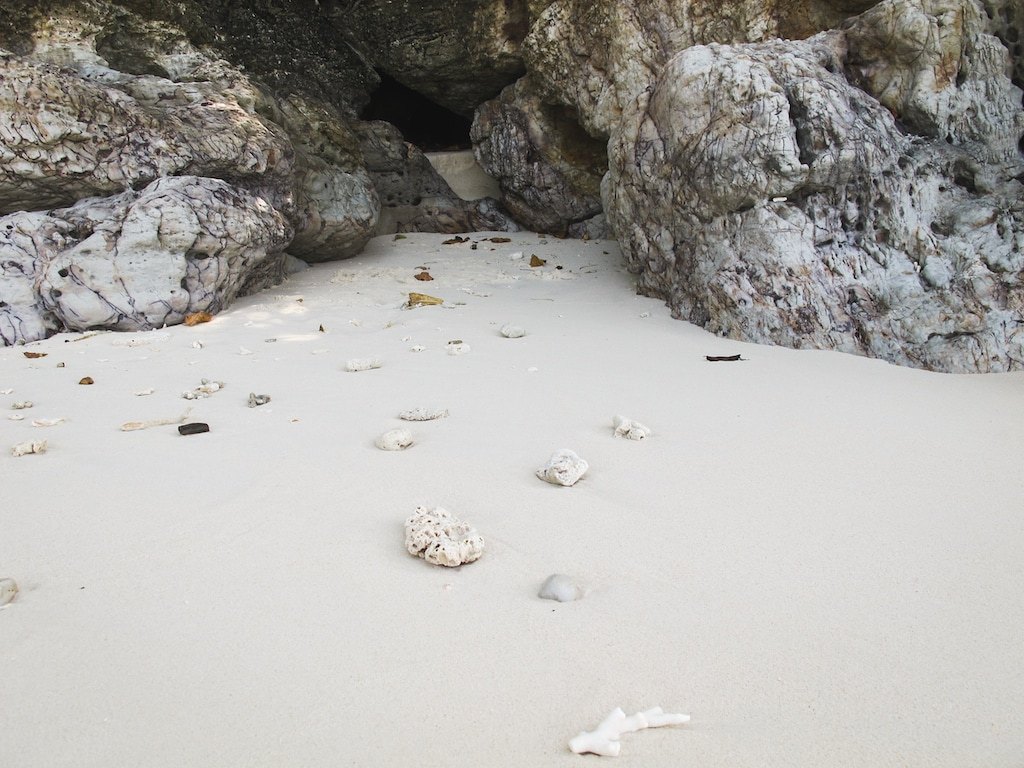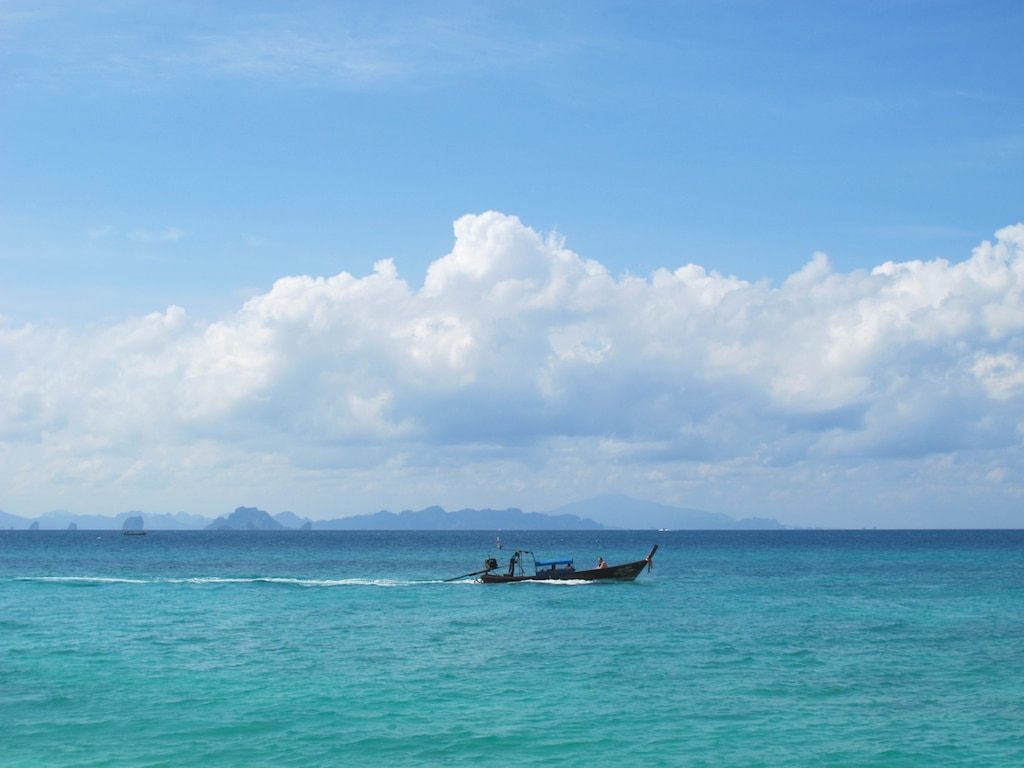 About Bamboo Island
Bamboo Island, or Koh Mai Phai, is actually part of the Phi Phi Islands, but the landscape looks anything but. It is flat and lacks the palms you see on the other islands.
There is actually still a bit of damage from the tsunami that took place in 2014 on the island. Truthfully, there isn't much there aside from the stunning pinkish-white sands and pristine, aqua beaches.
Getting to Bamboo Island
The best way to get to Bamboo Island is by a tour. That is how I did it and there is very little way around it. The only problem is that each offers you such limited time on the dazzling beauty.
Here are a few tour options I recommend to get to paradise:
Speedboat to the Phi Phi Islands (Option 1)
The speedboat tour is a 9-hour tour and will pick you up at Phuket Town, Patong, Karon, or Kata Beach… wherever is closest!
From there, the tour will take you to the Phi Phi Islands, Koh Khai, Koh Yao, Mosquito, and Bamboo Island.
You will be divided into small groups so you won't be sitting amongst forty other people.
Meals are included and you'll get to enjoy Thai beachside BBQ while sitting on some of the world's best beaches. Other things you can expect on the tour:
Swimming and relaxing on private beaches
Snorkeling along the rocky shoreline at Mosquito Island
Relaxation on Bamboo Island (obviously you know how gorgeous this setting is from my photos!)
Exploring Monkey Beach, Ton Sai Bay, and Loh Dalum Bay on Phi Phi Don
Checking out the Viking Cave, Pi Leh Cove, Loh Samah Bay, and the stunning location from the movie "The Beach", Maya Bay- all of these places are at Phi Phi Leh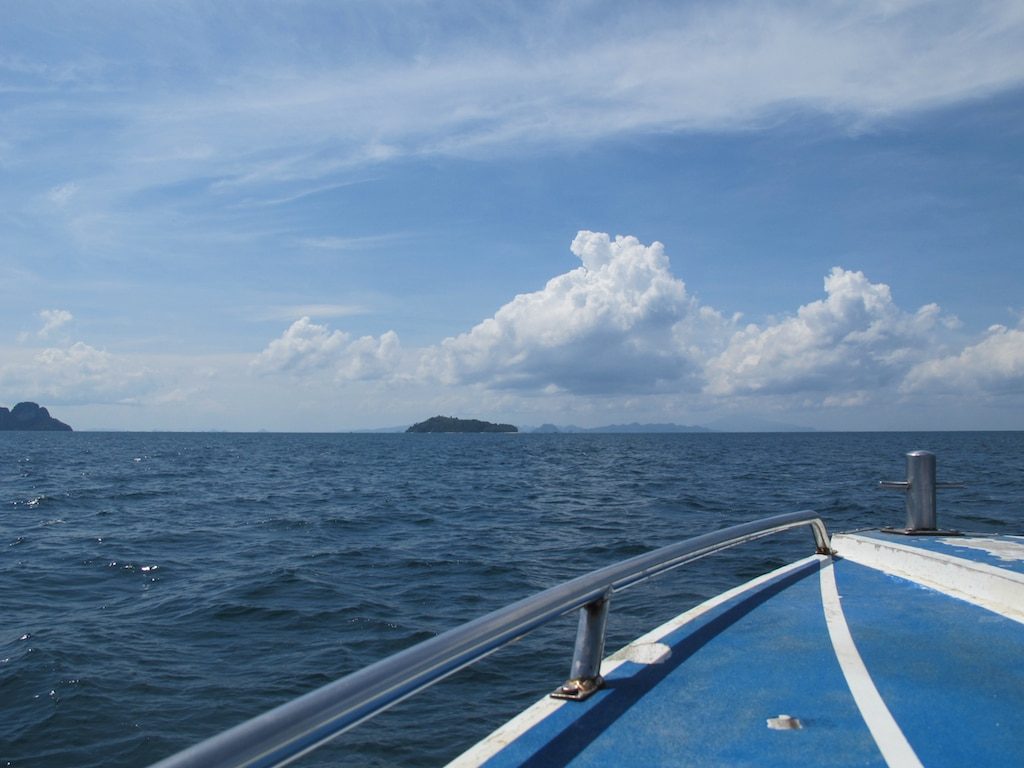 Speedboat to the Phi Phi Islands (Option 2)
This speedboat tour will pick you up at your hotel in Patong Beach, Karon Beach, or Kata Beach before embarking on a 9-hour day through the Andaman Islands.
On this tour, you will visit Koh Khai Nai, Koh Yao Yai, Bamboo Island, and the Phi Phi Islands (Don and Leh). Some of what is included on this tour are as follows:
Relaxation, swimming, sunning, and loving life on some of Thailand's most beautiful islands and beaches
Visit four islands
Snorkeling and getting to see the local undersea wildlife and coral reefs
Buffet-style Thai lunch on the beach
There is, however, a way that you can go there and camp. You can find more information here. Now that I have found my happy place in Southeast Asia, I fully intend to take advantage of this next time I am in Thailand.
And for those wondering…no, there is not any bamboo on the island.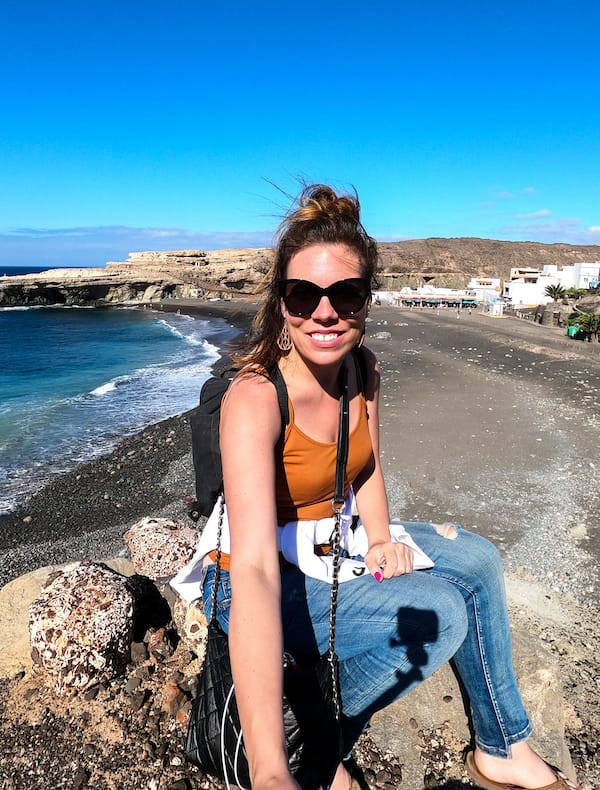 Megan is a travel blogger and writer with a background in digital marketing. Originally from Richmond, VA, she now splits her time between Frankfurt, Germany and Arctic Finland after also living in Norway, Armenia, and Kazakhstan. She has a passion for winter travel, as well as the Nordic countries, but you can also find her eating her way through Italy, perusing perfume stores in Paris, or taking road trips through the USA. Megan has written for or been featured by National Geographic, Forbes, Lonely Planet, the New York Times, and more. She co-authored Fodor's Travel 'Essential Norway' and has visited 45 US states and 100+ countries.