I was 20 years old. Scantily clad in a pink and white Hawaiian flower bikini, a pukka shell necklace, and wearing University of Texas shorts I had picked up at Wal-mart after ruining mine at a hotel party in Dallas, I was clearly dressed to kill as I road-tripped through the Florida Keys with my friend, Laura, and her friend Phil.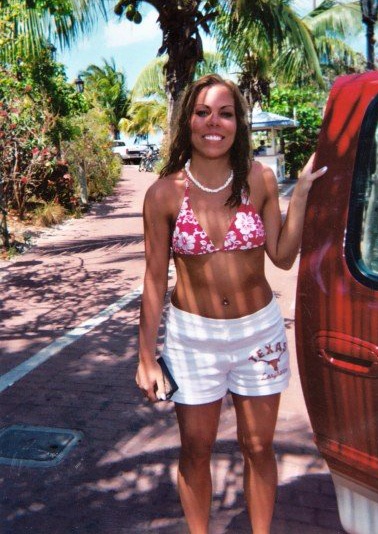 It was my first time in the Keys and I really didn't know too much about the islands except for that I had a pen-pal that lived on Marathon, one of the Middle Keys, growing up. I also knew that Jimmy Buffet was from, or sang about, life in Key West. Or did he? Maybe he just sang about cheeseburgers. But nevertheless, I was a rookie when it came to travel down this way and was going to let Laura and Phil, both from Fort Lauderdale, take the reins on this road-trip.
As we drive south on Route 1, Phil mentions we should make a half-day stop at Bahia Honda State Park. I oblige having no idea what the place is or why it is special. I, being the sometimes introvert that I am, decided that this would be an ideal time to wander off from our group with my notebook and write. During that point in my life, writing was how I found my refuge. I walked through the coconut trees until I found a concrete ledge overlooking a beautiful piece of shallow blue-green water and sat there. I started to write, taking the occasional break to stop and admire what was around me. Looking down at the water, I saw heaps of fish and the occasional stingray. I never felt more in my element than on this day. As our time at Bahia Honda came to an end, I knew I would remember that day and that concrete ledge for years to come and it would always hold a special place in my heart.
In 2009 I took another trip down this way with a friend of mine. It was set to be a long day, starting from a hotel in Miami all the way to Key West with a quick stop in Bahia Honda, because, quite frankly, I just couldn't resist. Once arriving on Bahia Honda, we "oooh"ed and "awww"ed over the vibrant colors of the water and the way the palms from the coconut trees quixotically hung in front of the bright blue sky. It was just as I had remembered it. I sauntered over to my old, favorite spot where the concrete wall met the idyllic ocean. I was slightly disappointed to see that a black fence had been put up but delighted to see that my spot was still there and that I could look through the fence and enjoy the same view I had enjoyed six years prior. I didn't write this day. But I felt unequivocally inspired.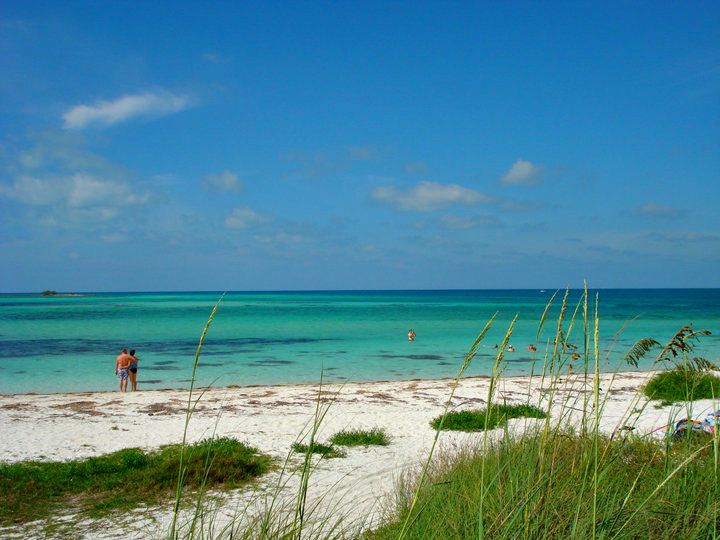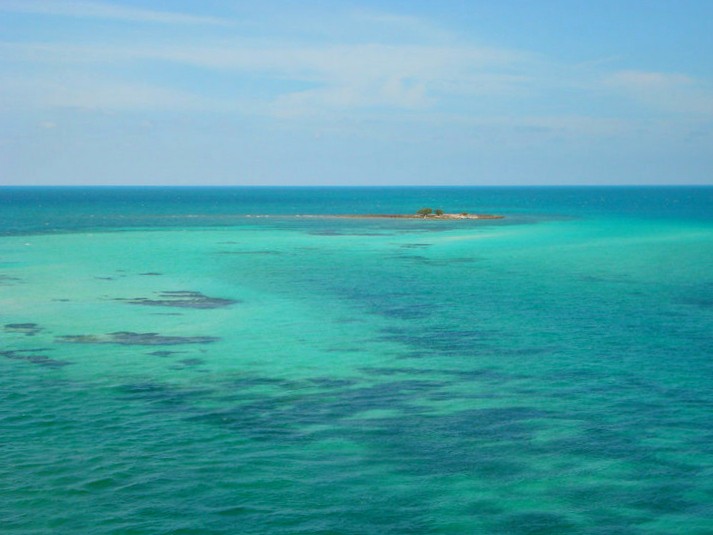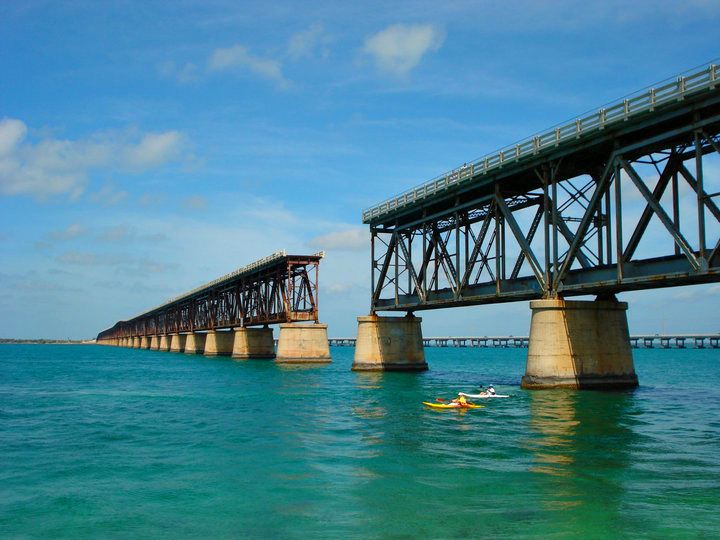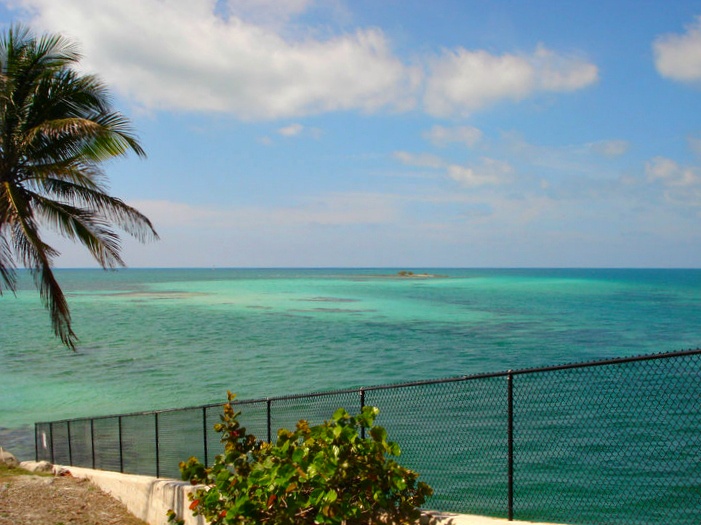 One week ago, I took my third road-trip through the Keys. My friend was getting married at the Hilton on Key Largo and I initially didn't consider renting a car. After three days at the resort, which is located a $15 cab ride from any source of life, I decided to rent one and take my travel partner on a tour of the Keys. I could also use that car to get back to the airport in Miami, allowing me to avoid a Greyhound bus or anything of the sort.
We took off early, at around 8am, for our long haul to Key West. I have a tendency to stop about a hundred times on any road trip I am on for photos, something to drink, a little bit of wifi access, etc. I also hadn't driven a car for nearly two years, so I knew stopping for me to gather my bearings would be inevitable.
We arrived at Bahia Honda at around noon and I couldn't wait to show the place off to the person I was traveling with. Upon parking, we wandered around the island in search of iguanas (both of us are animal nerds) and sublime views.
The iguanas never came out to play, but the views were ubiquitous. While it appears that from my first visit to this visit that Bahia Honda has garnered well more tourism, it also appears that the park doesn't do much else to change itself. I love knowing that every time I come back to Bahia Honda it will be relatively the same as when I left it prior.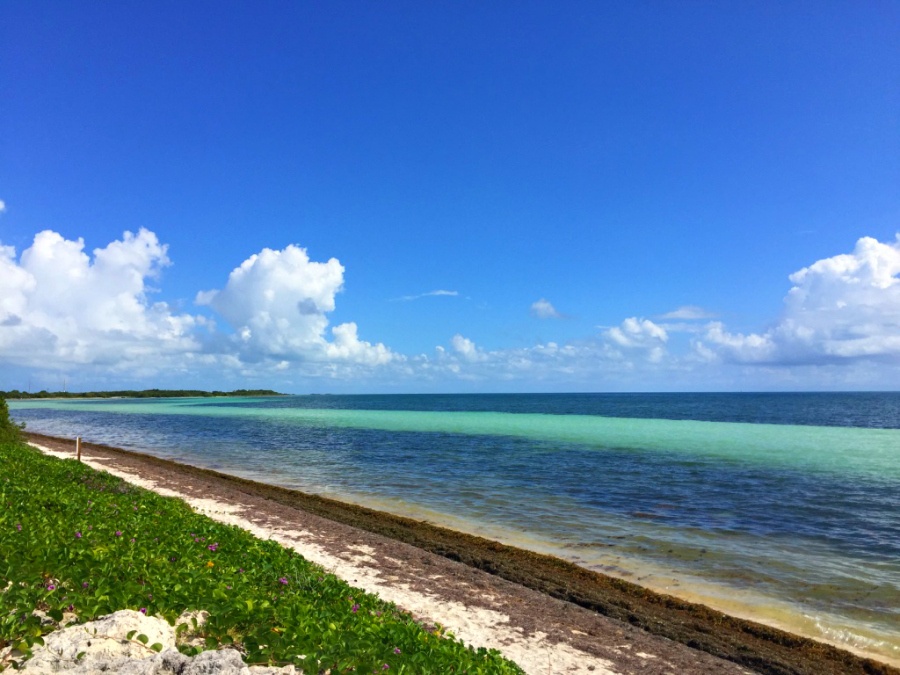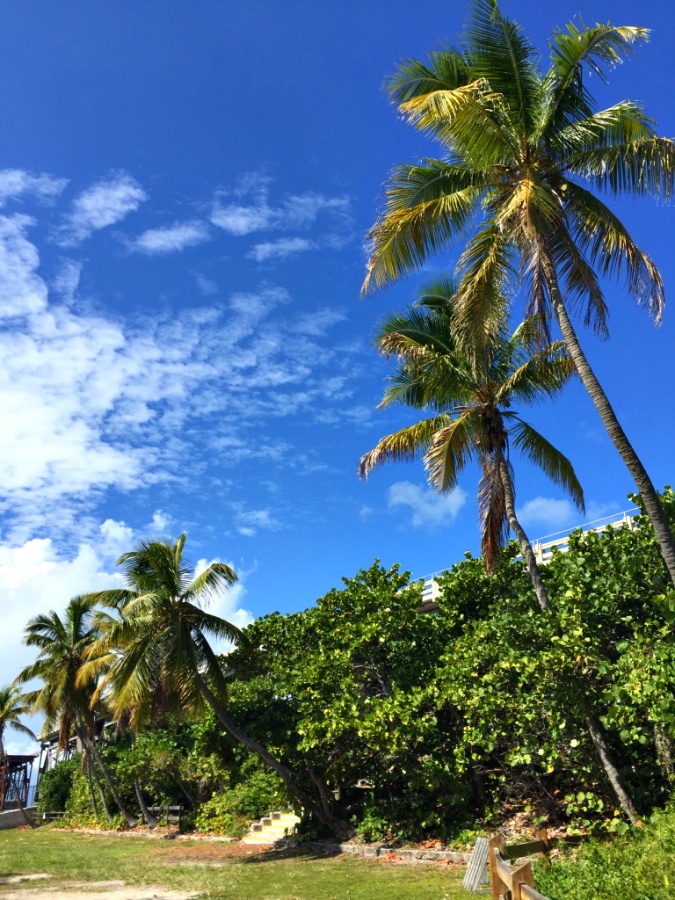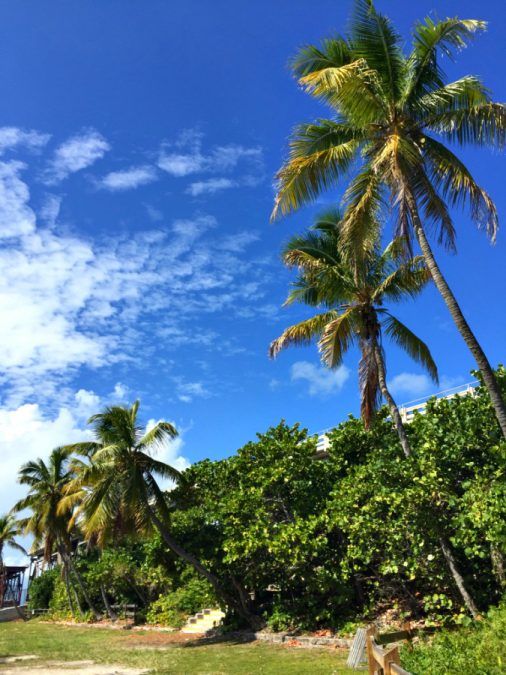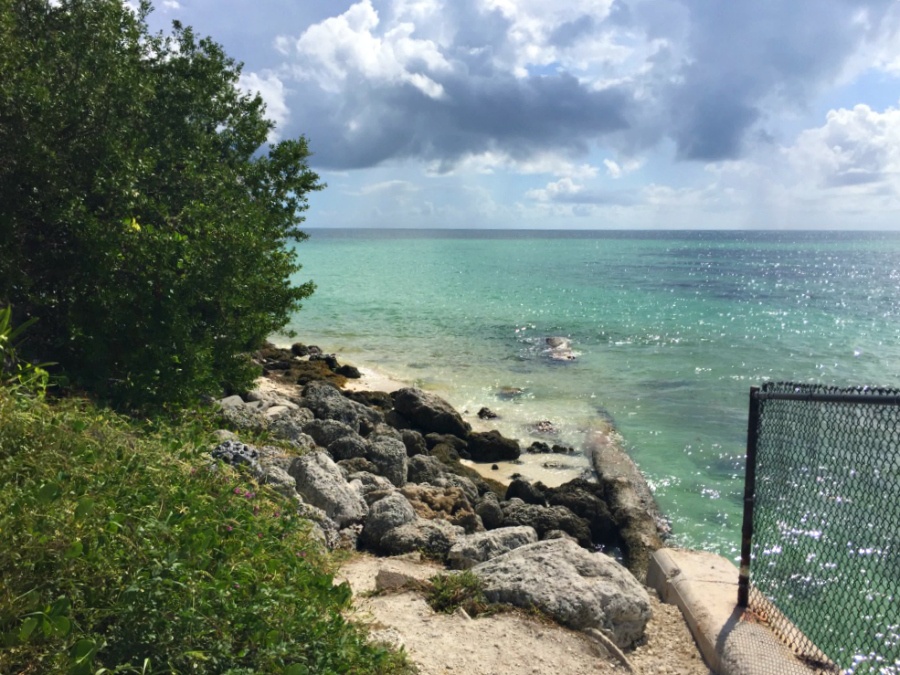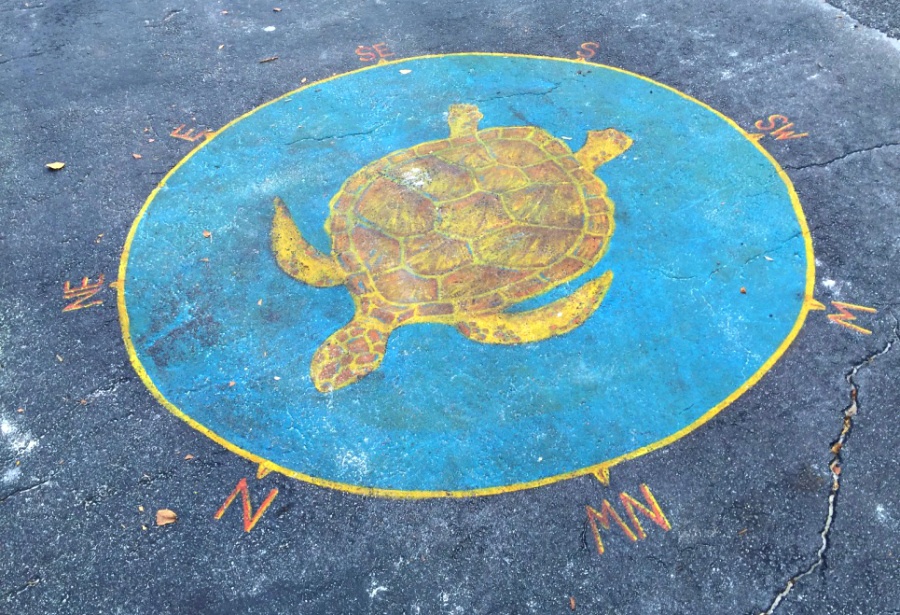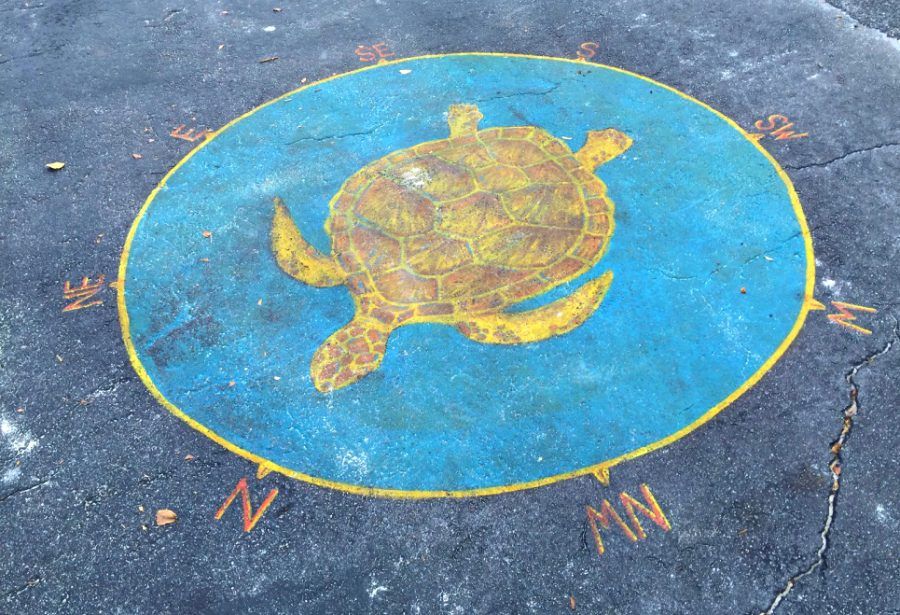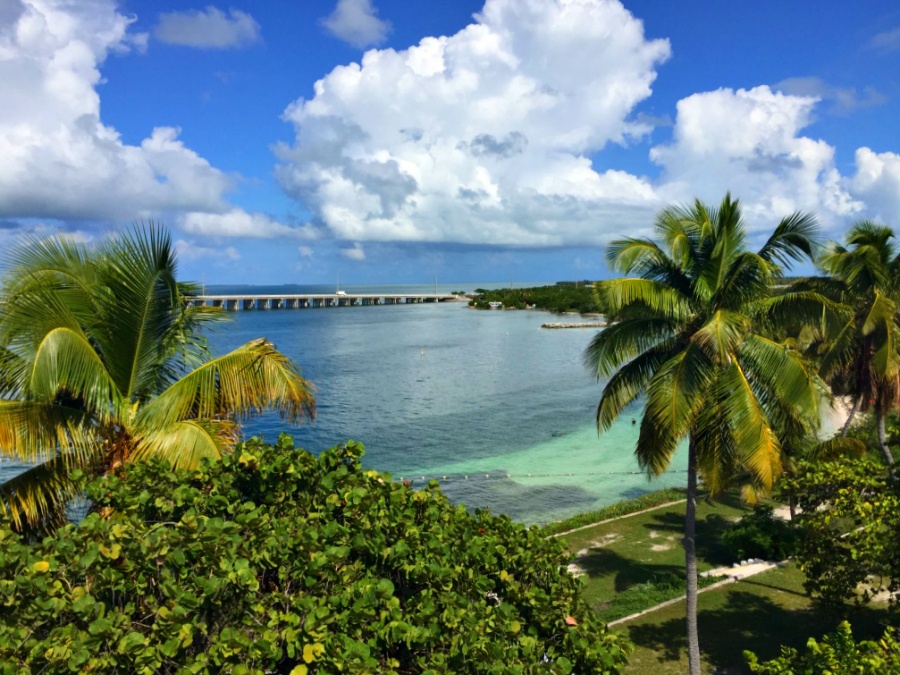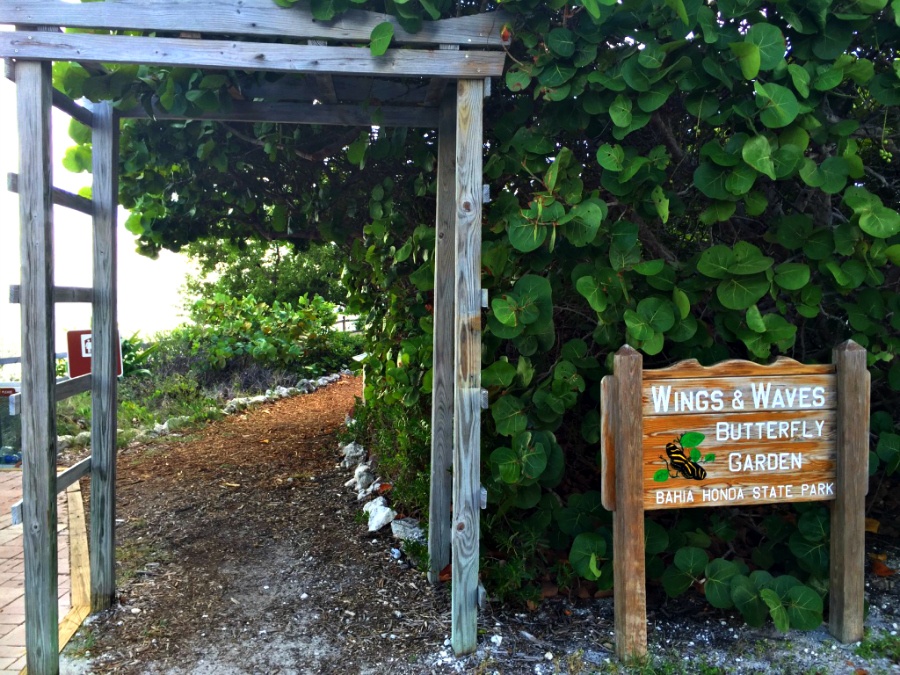 I took him to my little concrete wall and overlooked the edge for signs of life in the water. Nothing appeared too curious that day. But I could feel that tinge of inspiration take over my body and put a smile on my face as I talked about my history here with him.
When I see people counting new countries and visiting a place once and leaving without plans to ever come back to it, I become a bit disheartened.
I think there is something so magical about coming back to places you love. And something even more extraordinary about getting to share those places with other people, in hopes that maybe they will feel enraptured the same way you did the first time you laid eyes on it.
We couldn't stay in Bahia Honda long as we had business to take care of in Key West that involved craft beer and cigars. But that hour at the park on the uninhabited island was, for lack of a better word, perfect.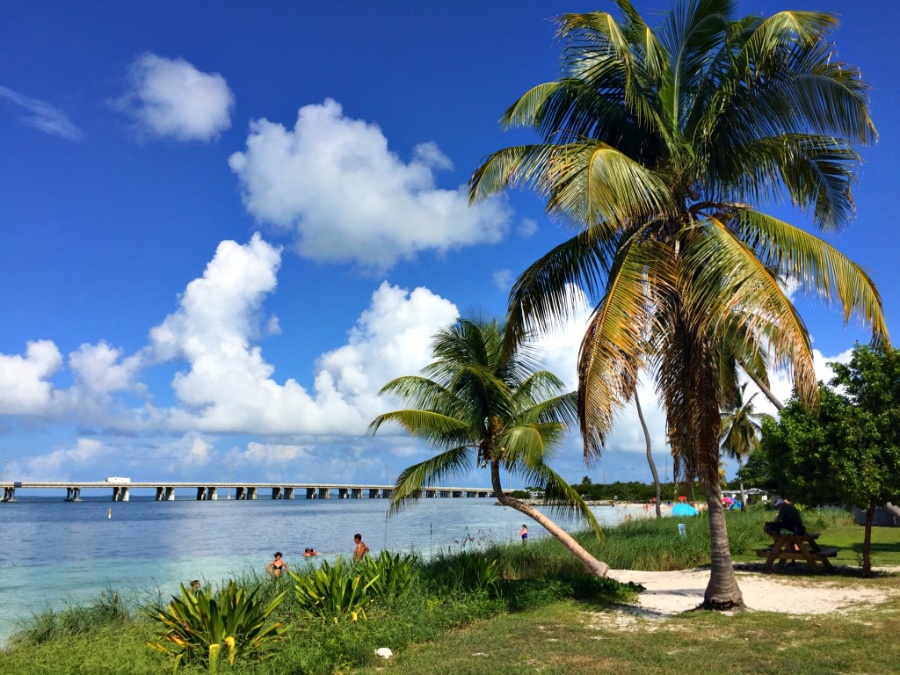 About Bahia Honda State Park
History: Bahia Honda encompasses 524 acres, which includes a tiny island on the southwest end of the park. The environment of the key is very special and rare… so rare that its ecosystem cannot be found anywhere in the continental United States.
Many of the plants and animals found on the island are unusual, including one of the largest remaining strands of the threatened silver palms. Geologically speaking, Bahia Honda is formed from Key Largo limestone.
It derives from a prehistoric coral reef and as a result of a drop in sea level thousands of years ago, many parts of the reef emerged from the sea and formed islands. Bahia Honda is the southernmost key where this formation is exposed.
Getting there: Bahia Honda State Park is easy to get to as it is right off of Route 1 on Bahia Honda Key. It is twelve miles south of Marathon and the state park entrance is located between Mile Markers 36 and 37. If you run out of things to do in Miami, this is the perfect getaway as it is only about three hours away.
Hours: Open 365 days a year from 8am until sunset.
Activities: There are a variety of activities available on Bahia Honda. Some include kayaking, snorkeling, fishing (saltwater license is required in Florida), boating, biking, swimming, picnicking, and walking along the many nature trails the island has to offer.
Entrance fee: The entrance fee can vary. This past trip I paid $9 for one car with two people.
Staying overnight: Bahia Honda is uninhabited from a residential standpoint, but does have three duplex cabins which are furnished and can fit six people per cabin. There is also a wheelchair accessible cabin. The island also has three camping areas and a total of 80 campsites. To reserve a cabin or campsite, visit ReserveAmerica.com or call (800)326-3521.
Boating: The island has two boat ramps and a 19-slip marina.
Food: There is a concession stand that offers snacks on the island. I would recommend stopping in Marathon and grabbing something at Publix (grocery store), however.
Beaches: Bahia Honda has three beaches on the island, including the largest natural sand beach in the Florida Keys. This beach has water deep enough to swim in both the Atlantic Ocean as well as the Gulf of Mexico.
To read more about Bahia Honda State Park, click here.
36850 Overseas Highway, Big Pine Key, Florida, 33043
(305)872-2353
YOU MIGHT ALSO LIKE: