The Atlas Mountains are one of the world's most underrated mountain ranges. Spanning Morocco, Tunisia, and Algeria, these mountains are wide-ranging and simply stunning.
A light dusting of snow on the top of the mountains compliments their fairy tale appearance, but also adds an extra element of difficulty to hikers.
Mount Toubkal in the Moroccan Atlas Mountains is a popular route with hikers, and for good reason. The captivating vistas from the top, the challenge of climbing the highest peak in North Africa and the Arab world altogether. So here is my list of what not to miss during your Toubkal trek.
The Right Weather for your Toubkal Trek
While it may seem like a slightly mundane point to begin with, one thing you are absolutely not to miss during your Toubkal trek is the right weather conditions for the physical test you will face.
The spring months are generally better for everyone. It is not too hot to climb and there is no ice or snow on the top of Mount Toubkal which, in the winter months, requires special equipment. In the spring months, it's possible to accomplish the Toubkal trek to the summit even without a guide, so the right weather and time of year is then.
However, if you are a more experienced hiker and fancy a challenge, November is a pretty good time for you. That's when specialist equipment is needed, such as crampons and ice axes.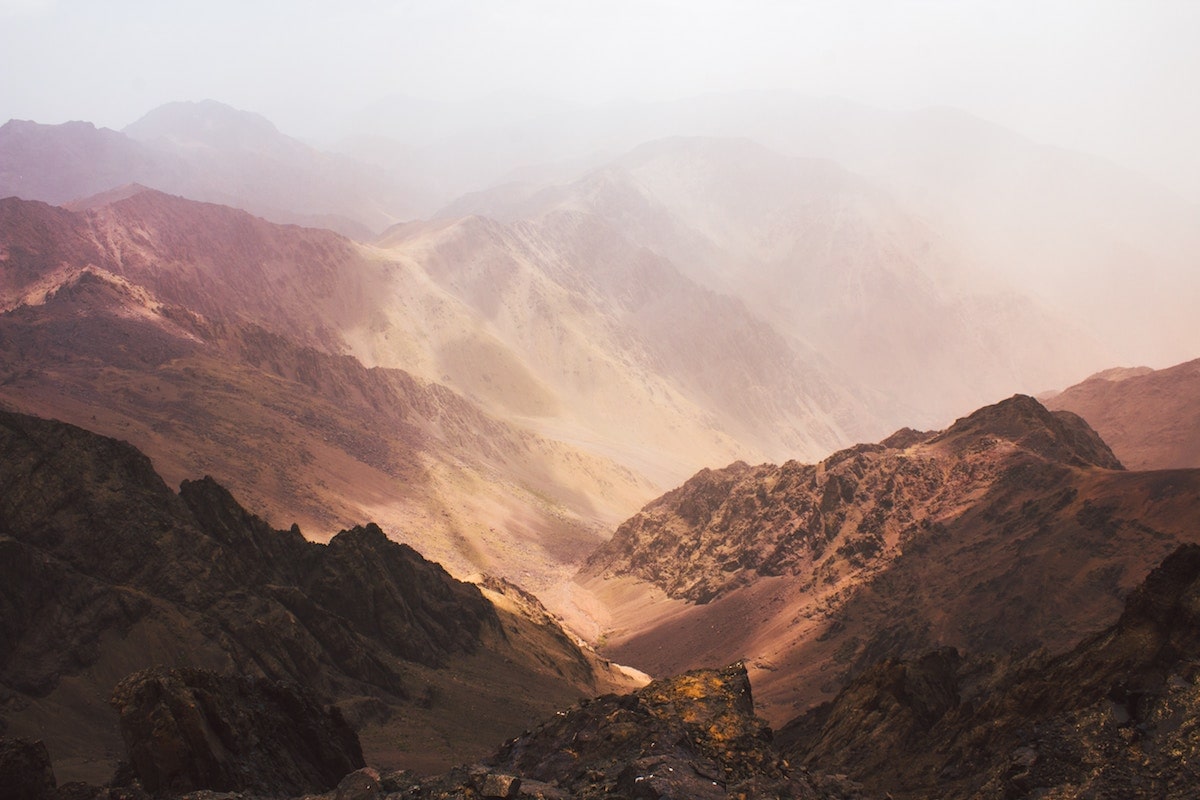 Sunrise and Sunset
Any traveler will tell you that the best part of a destination is how it looks in the early morning and as the sun is setting. Trekking Mount Toubkal takes two or three days, so on your overnight stay, it is worth getting up before sunrise the next morning so you reach the final summit just as the sun is breaking through the clouds. However, this luxury is only truly enjoyable out of hiking season, later autumn or early spring, when the crowds don't spoil that majestic view!
Alternatively, aim for the sunset on the Atlas Mountains, which is stunning. If you get to the right spot at the right time, you can take some truly awe-inspiring photos of the view in front of you. The best photos at sunset are taken where there is a view of a local village or a view of the surrounding snow-capped mountains. Capturing the blood orange and peach hues of the end of the day is a reward for the eyes rivaled by little else.
A Moroccan Hammam Treat
During your Toubkal trek experience, we recommend soaking up the culture of Morocco and one of the ways you can do this is by treating yourself to a hammam at the end of your hike.
Hammams in Morocco are similar to Turkish baths, though they form an important part of the lives of some Moroccans. Each week families and individuals head to a hammam, basically a steam room, to get clean. Men and women are separated into different hammams, unlike in many public and tourist ones in the country.
It is an important social exercise for some and after a challenging hike to the roof of North Africa, you could probably use a little downtime and recuperation.
Conveniently, there is a hammam right at the foot of Mount Toubkal, around 40 miles away from Marrakech, where you can put your feet up and relax in a rather tranquil spot of Morocco. The foothills of the tallest mountain in North Africa is not too shabby for a spa experience, right?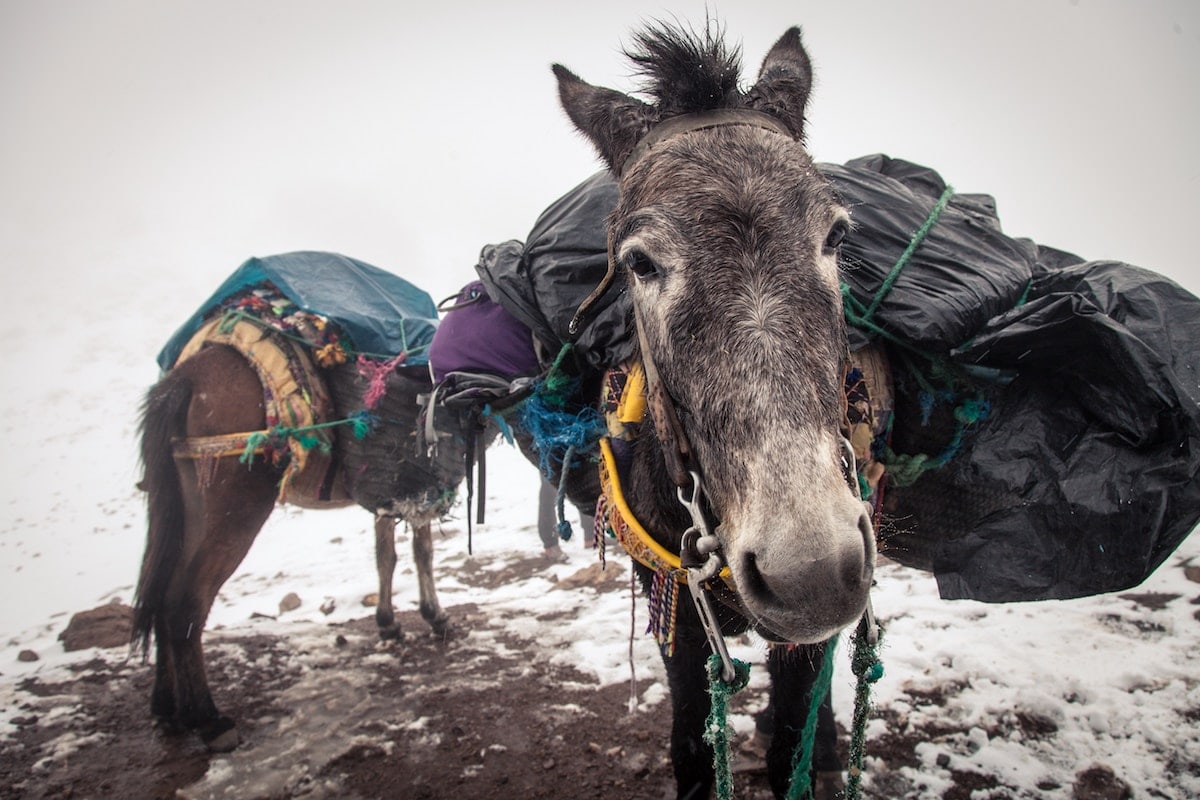 Have a Sweet Mint Tea
Whether it's before your hike commences or after you've completed it, we recommend having some Moroccan mint tea. It's a delicacy in the country and also a great way to prepare yourself for what will be a trying climb.
Maghrebi mint tea (also known as Moroccan mint tea) is a form of green tea served with spearmint leaves and is custom in Morocco. The tea is served all day, though particularly with meals, so it makes a good pit stop before ascending the High Atlas, and when you've descended them, too.
Like the hammams, don't miss out on trying this delicacy when you're in the Atlas. You will remember it as a staple of your time spent in Morocco – and your hike too, of course!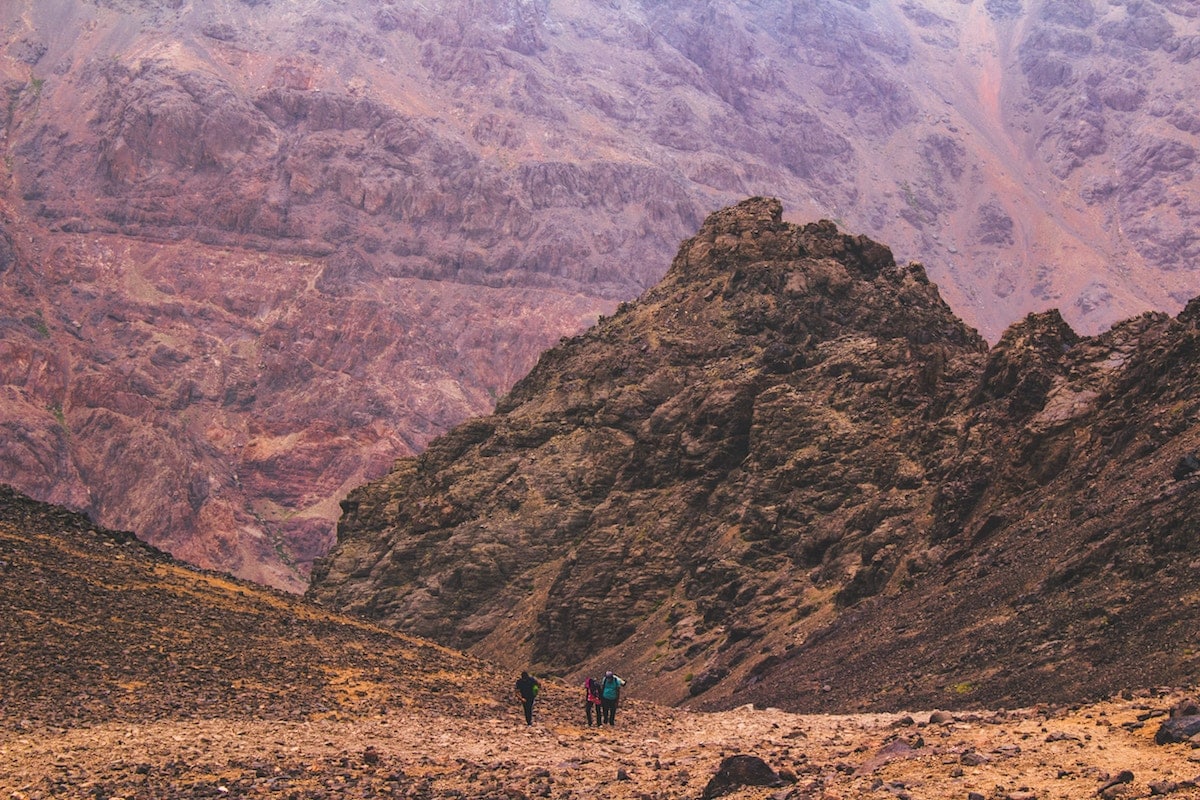 Visit Marrakech
Most treks up Mount Toubkal begin and end in Marrakech, but as the hike can be achieved in one weekend, some travelers never manage to soak up any of the cultural capital of Morocco.
Marrakech is one of the most amazing cities in Morocco, packed to the brim with mosques, palaces, and beautiful gardens. The medieval architecture of the medina is captivating and genuinely stunning, just like the vibrant colors of the markets and shops lining streets.
A visit to the High Atlas is not complete without experiencing Marrakech, and so this city is without a doubt something you don't want to miss on your Toubkal trek. You will have one of the richest experiences ever here, so make sure to adjust your itinerary accordingly.