There are many places scattered throughout Norway that are so off-the-path that many people miss them or simply don't take the time to visit them. While I think the transportation system in Norway is phenomenal (sorry, I'm American, so any form of public transportation still blows me away), some of these places are just not as easily reached by bus or train and need to be visited by car.
Visnes, Norway is one of those places. And while Visnes isn't a city that rings a bell to most folks, it is actually pretty important when it comes to the history of the Statue of Liberty. And it is the perfect day trip from Bergen or Haugesund.
Many Americans living in Norway are well-aware that the Statue of Liberty's birthplace is actually located in their adopted homeland but don't really know where exactly to find Lady Liberty's roots. The map below shows you where you need to head if you want to learn about the Statue of Liberty's history and see where the copper for the Statue of Liberty actually came from:
In order to see it up close, you must head to a small village on Karmøy in Rogaland, Norway. The name of the village is Visnes and it is easily accessible by vehicle. The village is 2.5 kilometers, or 1.5 miles west of the village of Avaldsnes.
Visnes has about 570 people living there, excluding the many sheep that roam the area.
In 2010, I had the pleasure of visiting Visnes with my Norwegian friend, Marta, whom I've known since childhood.
She was living in Haugesund at the time (but is originally from beautiful Stord Island) and took me on a mini-road trip to Karmøy. Visnes was our second stop of the day.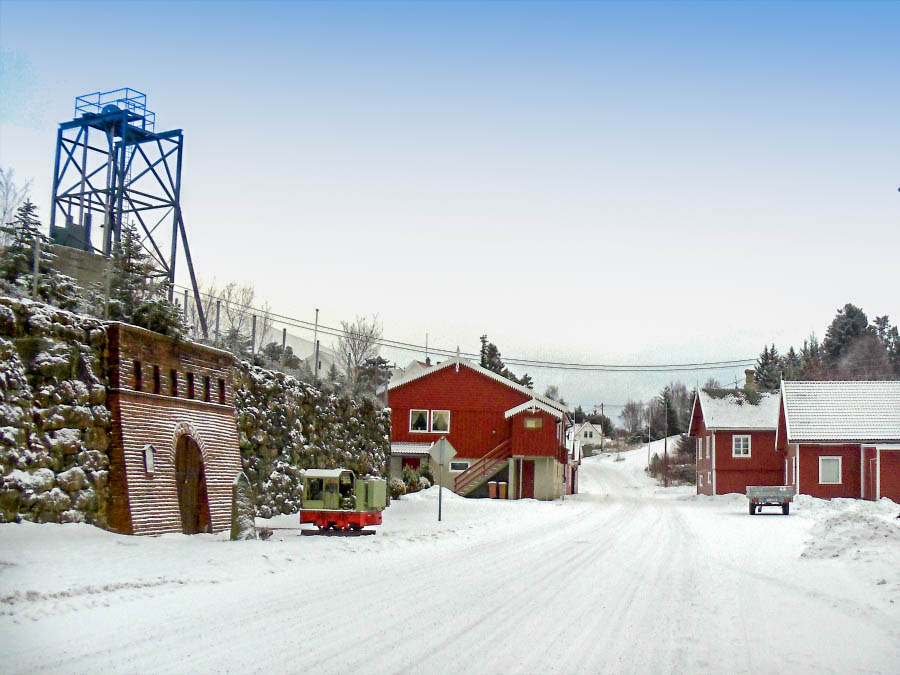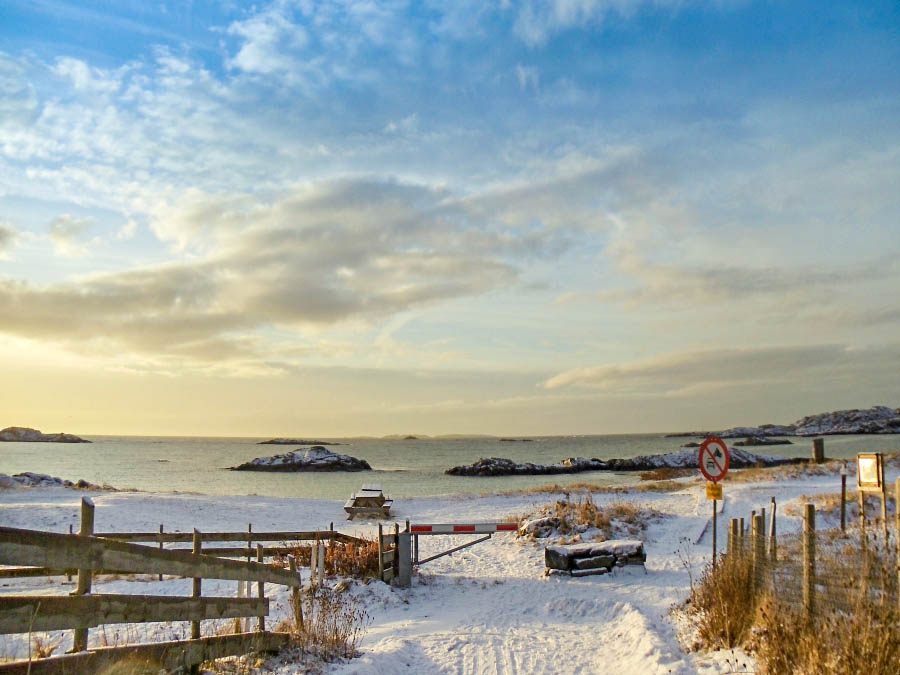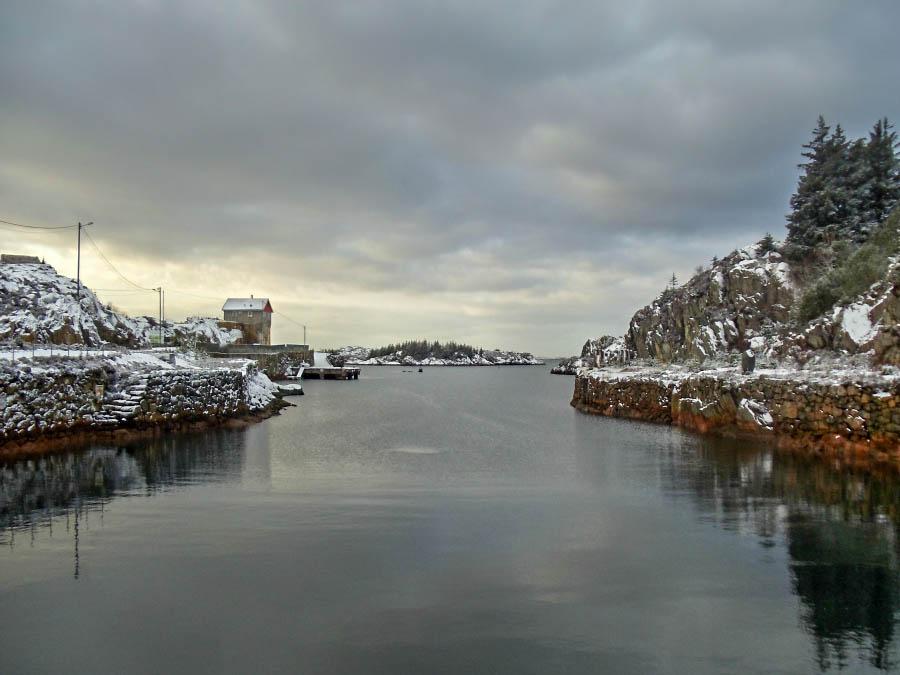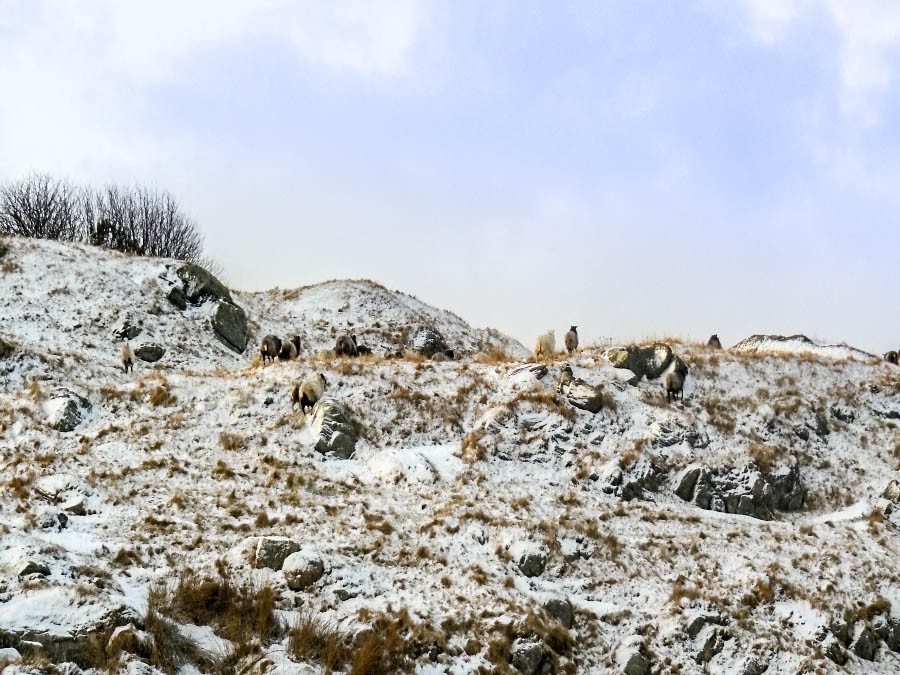 As most already know, the Statue of Liberty in New York is made from copper. And most of that copper came from this very mine, which has since closed down, in Visnes, Norway.
The name of the mine was Vigsnes, and during the 1870s it was Norway's largest copper mine, not to mention one of Northern Europe's largest. Furthermore, in 1895, the mining field actually did become Northern Europe's largest.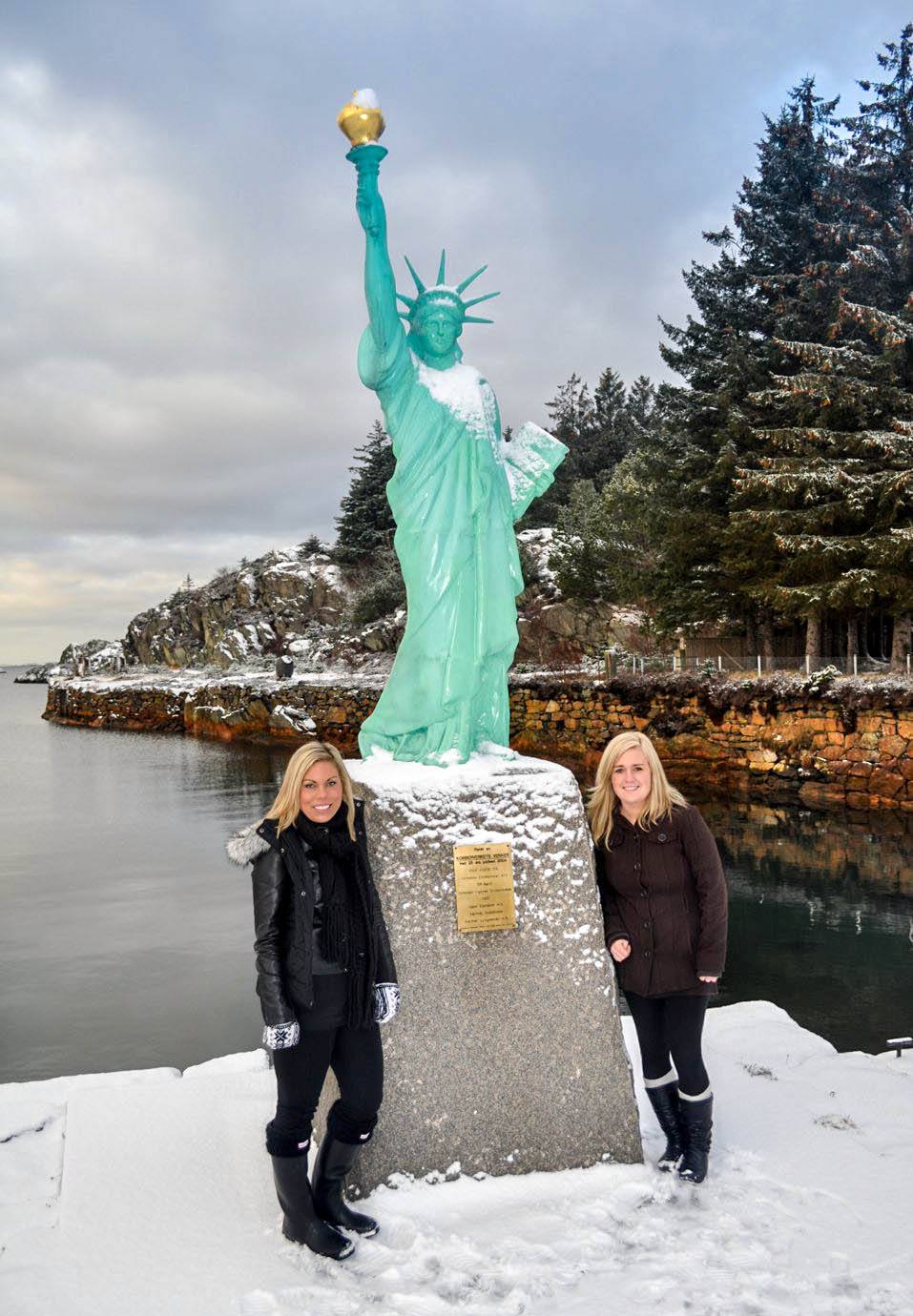 <my friend, Marta, on the right>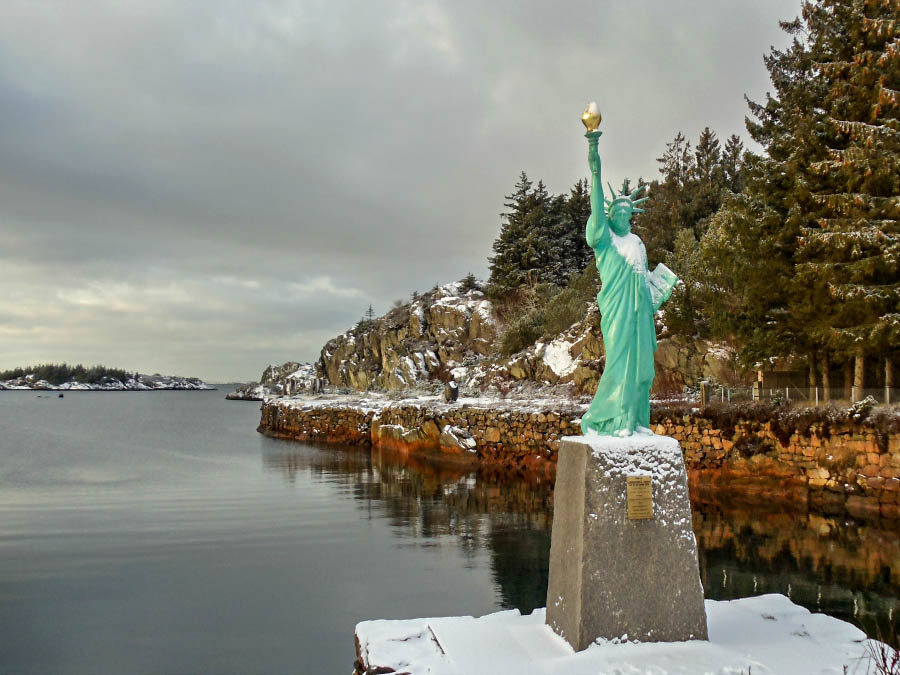 I never really knew much about the backstory of the Statue of Liberty until I did some proper research on it after I visited Visnes.
Evidently, it was not until the 1980s and the 100th anniversary of the statue that people, researchers, and historians began to question its origins. There had been rumors that the origins came from Visnes, Norway, but nothing made that rumination official.
The speculation mounted from the fact that the mine was actually French-owned. In 1986, in an effort to quell any further concerns, the copper from the Statue of Liberty was tested against the copper at Vigsnes and it was determined to be a positive match, meaning that the copper did, in fact, come from this little town in western Norway.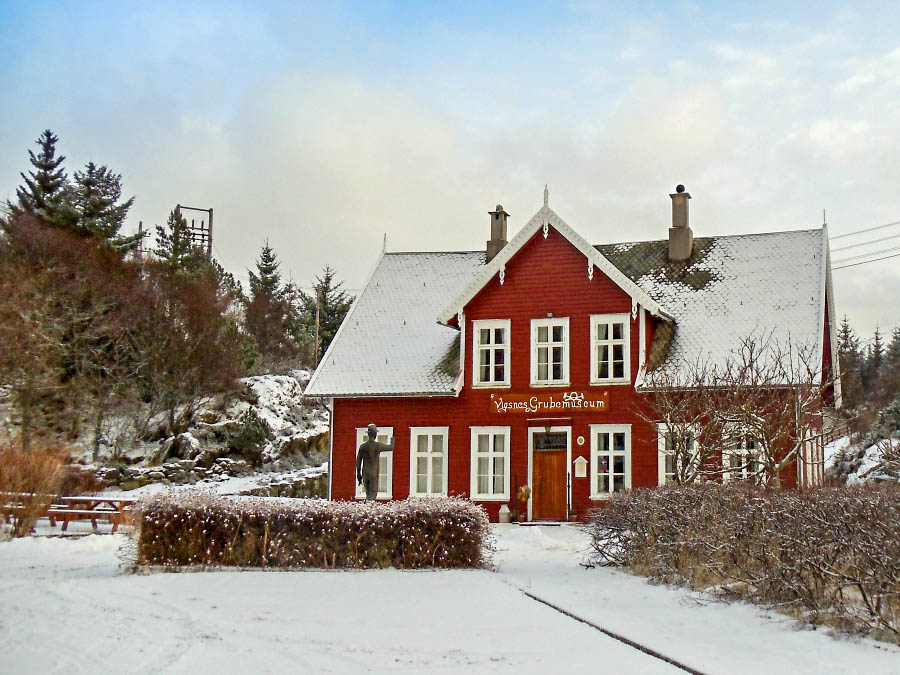 Vigsnes Mining Field shut down in its entirety in 1972. Today, all that stands is a museum called Vigsnes Grubemuseum and a miniature replica of the Statue of Liberty perched on the western shore of Karmøy.
It is open to visitors and I highly recommend a trip down there, regardless of nationality, as this mine was an important piece of Norwegian (and American history) and you will also have the opportunity to witness the resplendent Karmøy terrain.
There are many random facts about the Statue of Liberty that people are aware of, but not many people seem to know much about the Statue of Liberty's copper and its origins.
It is so interesting, and ironic that it comes from this small village in western Norway.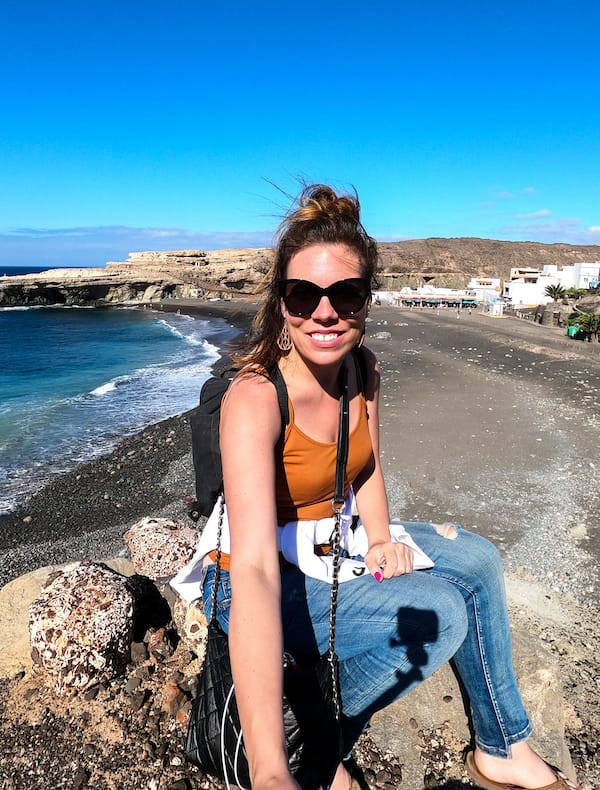 Megan is a travel blogger and writer with a background in digital marketing. Originally from Richmond, VA, she now splits her time between Frankfurt, Germany and Arctic Finland after also living in Norway, Armenia, and Kazakhstan. She has a passion for winter travel, as well as the Nordic countries, but you can also find her eating her way through Italy, perusing perfume stores in Paris, or taking road trips through the USA. Megan has written for or been featured by National Geographic, Forbes, Lonely Planet, the New York Times, and more. She co-authored Fodor's Travel 'Essential Norway' and has visited 45 US states and 100+ countries.