Are you looking to spend 2 days in Lima, Peru on your upcoming South America trip? This Lima itinerary breaks down how to spend an amazing weekend in the capital city! Read on!
Planning your trip to Lima last minute?
Below are some of the top tours, hotels, and more!
Top Experiences and Tours in Lima:
Top Hotels in Lima (Miraflores district):
As one of the most bustling cities in South America, Lima is known for its abundance of activities as well as being a melting pot of cultures.
The Peruvian capital is the gateway to the rest of the country, however, most only seem to spend a little time in Lima before moving on elsewhere.
The truth is there are many must-visit destinations and gems here, which we'll cover later. In this guide, we'll explore Lima through our customized 2-day itinerary for those who are strapped for time.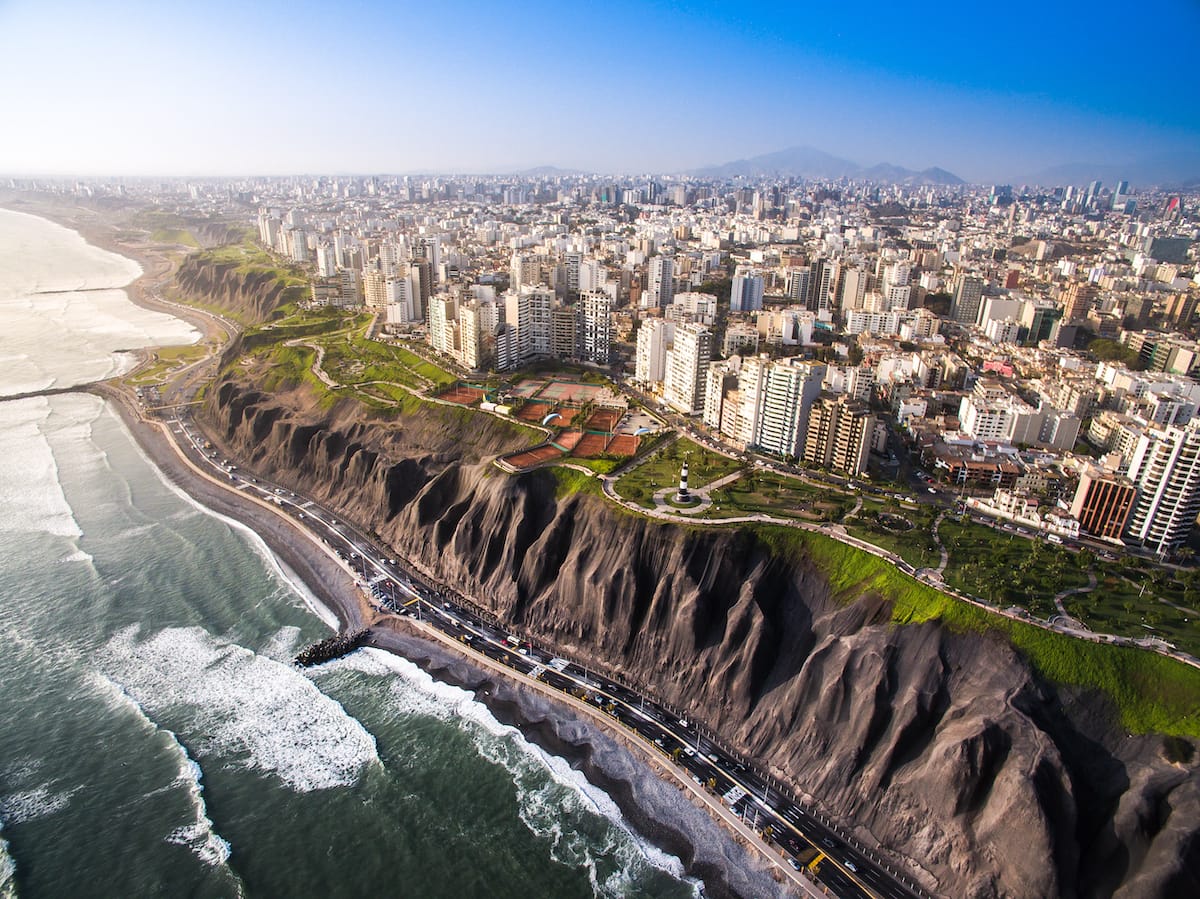 We'll also cover important details such as how to get around this sprawling metropolis and the best areas to stay, as well as some awesome day trips from Lima.
If you have tips or suggestions, let us know in the comments. Thanks!
2 Days in Lima Itinerary (Useful Tips)
How to Get Around Lima
Lima really is a massive city, and getting around can be quite daunting as well as time-consuming (unless you're always willing to pay for taxis).
No matter whether you are backpacking Peru or just in Lima for the weekend, once you've arrived at the airport it is wise to know how long it will take to arrive at your accommodation.
The historic center is around 30 minutes by taxi, which costs around 35 Soles.
Getting from the airport to Miraflores will take around 45 minutes by taxi, and costs between 35-50 Soles.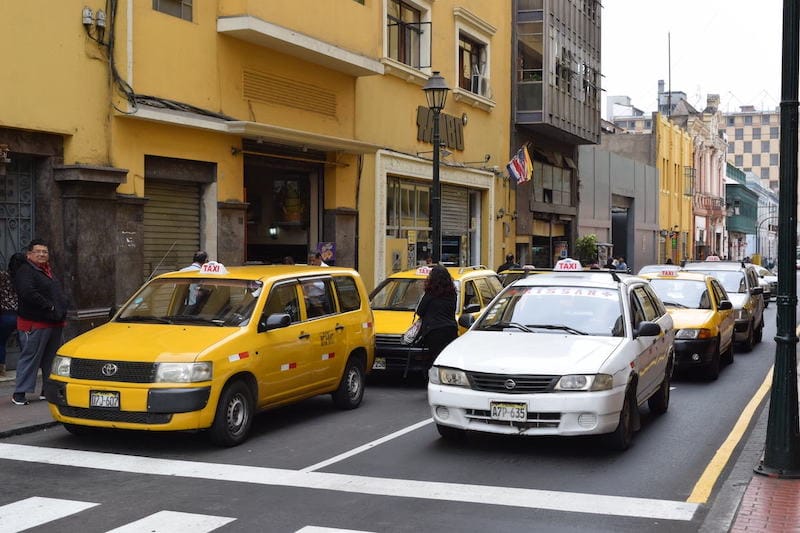 They'll always try to charge more as they sense tourists coming, but hold stern, and if they ask for more just find another one (they'll most likely reduce their offers to what's acceptable after this anyway).
There's also the colectivo just outside of the airport which only costs 3 Soles, and takes around an hour to get to Miraflores (however, use caution as it's not the safest area to wander around with luggage).
For Barranco, it will be an extra 10-15 minutes by taxi to arrive from Miraflores (around 20 Soles).
There are no direct buses from the airport to here, so if you want to save money then take the same colectivo to Miraflores and then the "Chama" bus onwards to Barranco (which only costs 2 Soles to get on).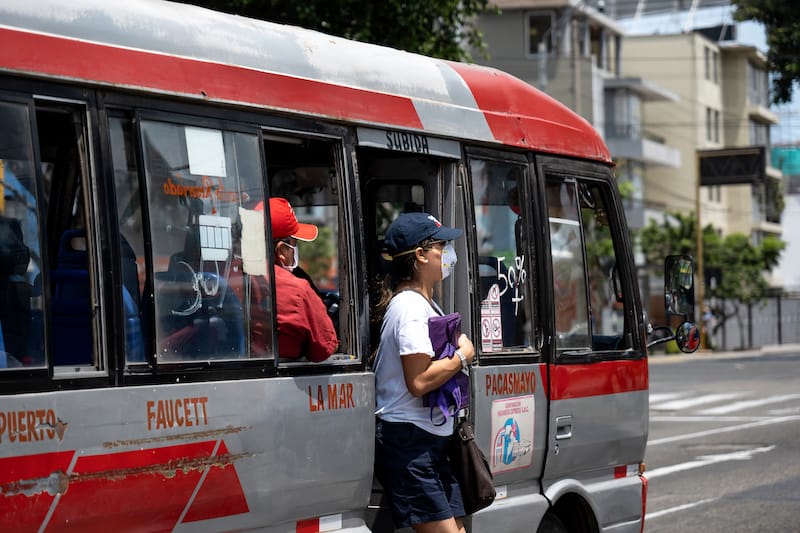 Getting around Lima in general is pretty simple once you're settled. Uber and InDriver are the most popular (the latter you can set your price and a driver will then agree to take you), although taxis also work pretty well.
There's a ton of buses that go pretty much everywhere in Lima, so you'll need to ask once you're there for the specific one you need.
In Miraflores, there's a stop next to Kennedy Park where the majority of buses will pick you up, so this is a great area to base yourself for easy transportation around the capital.
Where to Stay in Lima
As one of the largest cities in South America, it can be somewhat intimidating when first arriving here.
As with any large city, it has its better areas to stay in, as well as areas that are best avoided. Here we'll cover the best areas to base yourself in.
Miraflores is hands down one of the best and safest areas to stay in the capital. This bustling and more modern district is known for its gastronomy, tree-lined streets, and its proximity to Costa Verde.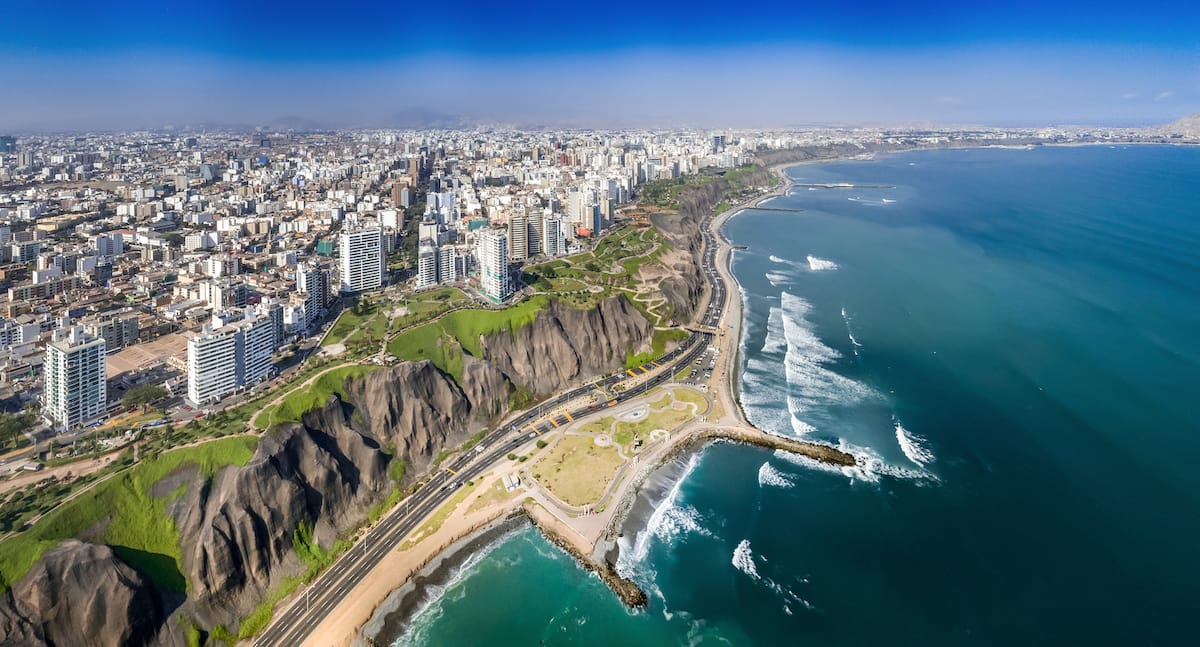 There are lots of hostels located here, meaning that you can stay and easily explore this awesome district without breaking the bank.
Some of the best things to do and see here include visiting nature in Kennedy Park, catching some rays on the beaches in the Costa Verde (depending on the season of course), and also renting a bike and exploring the streets and Malecón.
The Historic Centre is another popular area, which is better for those who don't want to be too far away from the airport.
This district is better for those who want a more authentic experience in Lima, close to all of the main attractions.
It's somewhat less safe here than the other area we mentioned, however, if you use common sense and avoid walking alone in the dark, you'll be fine.
The best things to see here include the San Francisco Monastery and its chilling catacombs, the Plaza de Armas, and Plaza San Martin.
Other notable areas we recommend looking into include Barranco and San Isidro, which are both known for their safer presence and cultural diversity.
Both are located on the Costa Verde with some nice beaches nearby and have some cool street art and authentic Peruvian restaurants where you can try some awesome national dishes.
Ideal Two Day Itinerary for Lima
Now we'll cover our two-day itinerary for Lima and the best things to do and see. We'll also include everything else you'll need to know about getting around, costs involved, etc.
Day One in Lima
We'll start this itinerary off assuming you will be staying in the popular district of Miraflores. We'll spend the first day exploring the best sights in the Historic Centre.
First, you'll need to take a colectivo (which can be taken from the bus stop adjacent to Kennedy Park, next to Bembos) or an Uber depending on your preference.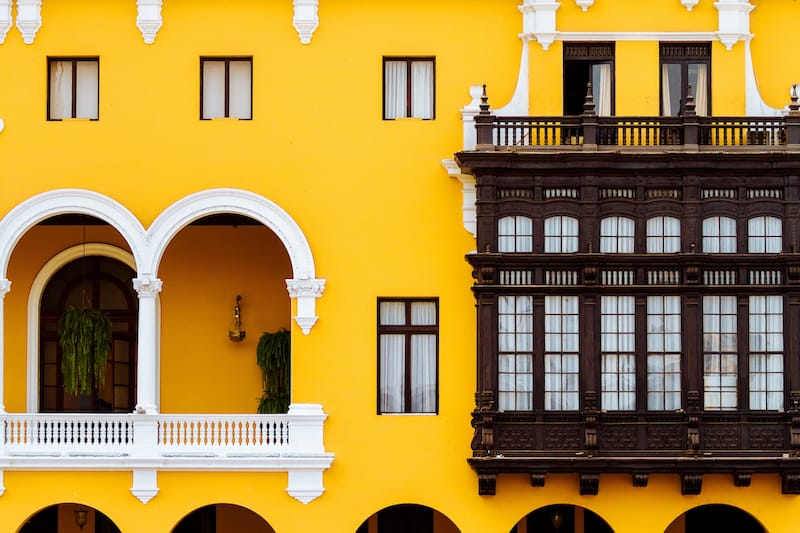 The colectivo will cost around 5 Soles, whilst an Uber anywhere up to 20-30 Soles. The first thing to check off the list is a good breakfast (unless you've already eaten in your accommodation).
We recommend heading to Core Lima Café, which has some great Peruvian coffee to help kick off your day.
Afterward, you'll want to make your way to Plaza Mayor, which is the main square of the capital. It's known for its beautiful gardens and layout and is surrounded by several important buildings.
These include the Municipal Palace of Lima, the Cathedral of Lima, the Palace of the Union, and the Government Palace, which is the official residence for the President of Peru.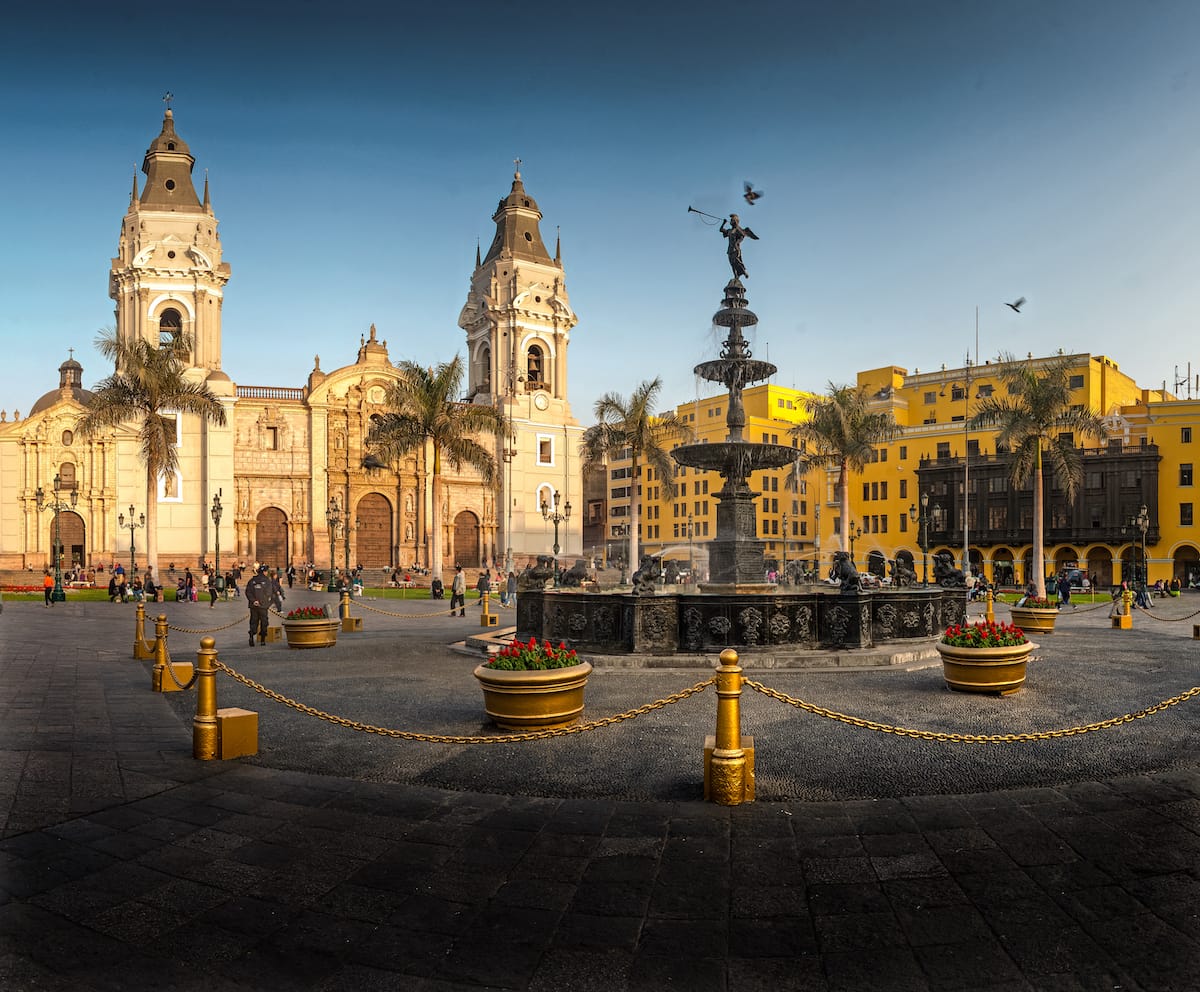 The area is heavily guarded, however, in the morning it tends to be open for visitors to freely roam around.
From here you can wander the streets to the south and east of the Plaza, where you'll see many interesting buildings such as the Torre Tagle Palace and the BCP banking building (normally this wouldn't be anything special but this particular branch is located in an incredible colonial building which is photo-worthy in its own right).
From here we'll then walk a few blocks to the San Francisco Church. The entry price for the tour to both the convent and its catacombs is around 15 Soles.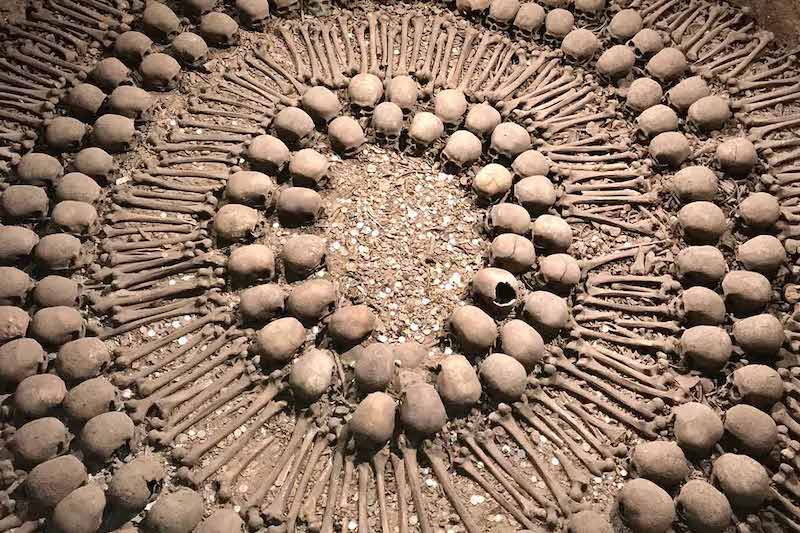 The church itself has an incredible library (one of the most comprehensive in the world) and many beautiful murals depicting important religious events.
However, the ultimate gem lies beneath, where you'll explore the second-largest catacombs in the world (second only to that of Paris!).
Over 75,000 skeletal remains are buried here, and during the eerie tour, you'll see large displays of bones and remains which truly is spectacular (also slightly creepy to be honest, but it's still worth it!).
After visiting here we can grab some lunch in the historic center, before heading back to Miraflores.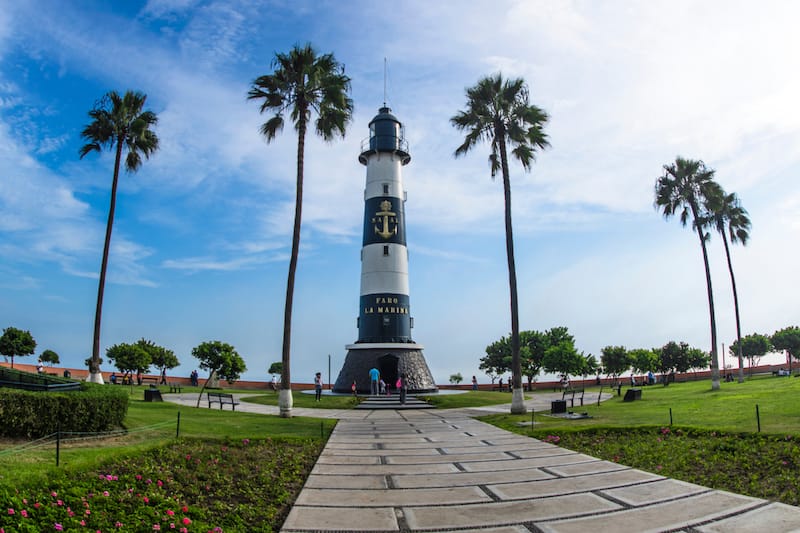 The colectivos can be boarded at Paseo de la Republica (next to the Sheraton Hotel), and again costs around 5 soles for the journey back.
The afternoon is then free for you to relax after all that walking around.
In the evening you can head to Calle Berlin where there are lots of restaurants and bars, or Calle Manuel Bonilla for some more upscale nightlife options (Sierra Andina Taproom is our favorite),
Day Two in Lima
On our second day, we wake up early in the morning and head to Pan Atelier (next to Kennedy Park) to grab some breakfast. Afterward, we will then walk down José Larco Avenue towards Costa Verde.
Here we can spend some time enjoying the beach if the climate is right, or walking along the cliff-lined path with its numerous gardens and landmarks waiting to be explored.
After a few hours here, head back up to Miraflores the same way we came, where we'll then visit the restaurant Aries for lunch, which is located on Calle Los Pinos.
Here you can eat authentic Peruvian cuisine for a very economical price.
A starter and main (along with a drink) cost just 12 Soles. Then we'll catch the Chama bus to Barranco, which can be boarded on the main road that lies on the west side of Kennedy Park.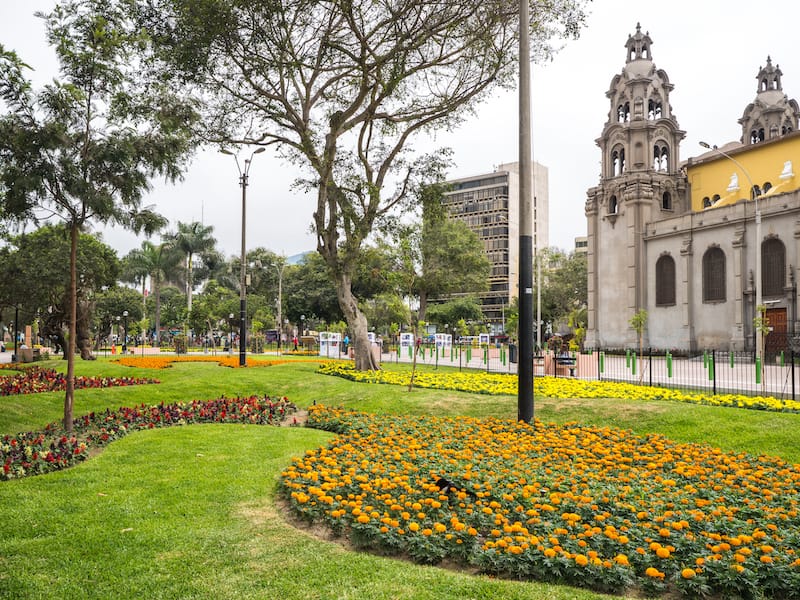 Barranco is a bohemian district well-known for its artsy vibes. Walking along Jirón Dos de Mayo street you can see some impressive street art and murals.
Be sure to have your camera charged! We'll head next to the Municipal Park a few streets to the north.
This park is home to some beautiful gardens and has a nice romantic feel, making it a great area to spend a couple of hours. Here you can also explore the nearby market as well as walk down towards the malecón.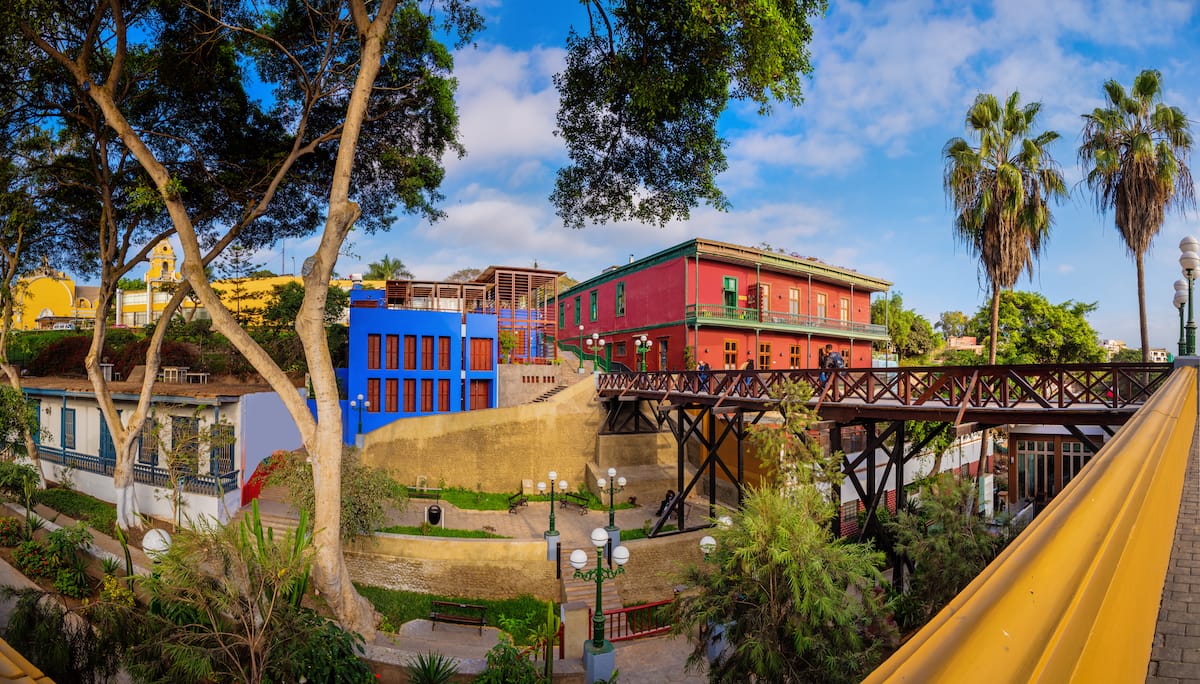 When you've finished strolling the park, you can head to BarBarian for some dinner and also a great selection of craft beers, and then finally back to Miraflores.
From here you can then take an Uber or the colectivo to the airport if you need to leave on the second day (remember it can take up to an hour so be sure to leave plenty of time so you don't miss your flight).
Best Day Trips from Lima
There are also some awesome destinations which can be reached from Lima as a day trip.
Here we'll cover some of the most important details regarding getting there, what to do, and other recommendations from our own experiences.
Huacachina
This desert paradise is one of the highlights of a trip to Peru. Located in the arid region of Ica, this small oasis town is surrounded by towering dunes from every angle.
To get to Huacachina from Lima, you'll first need to take the bus to Ica which is around 5 hours, and then a 15-minute moto-taxi to Huacachina.
One of the best things to do in Huacachina is Sandboarding, where you'll grab a board and head up to the top of these giant dunes and then launch yourself down!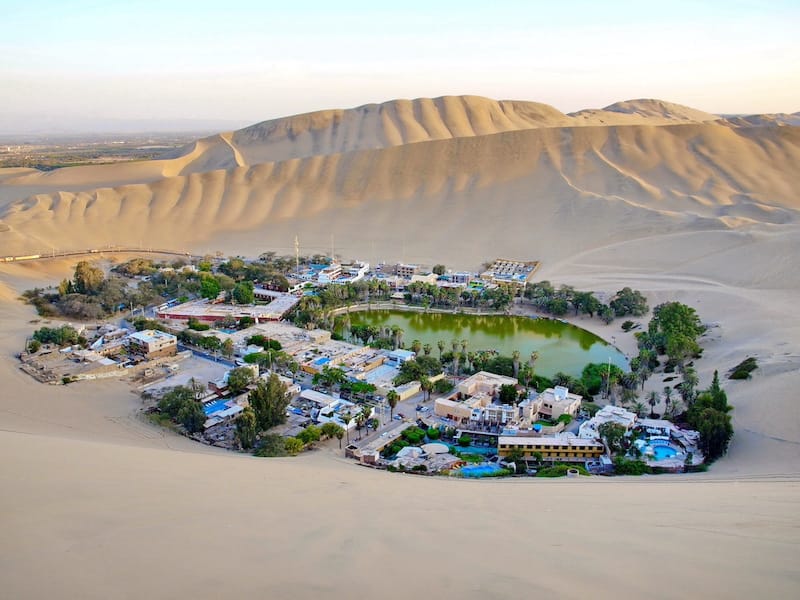 There are many tour operators in the area who can help organize this for you, and we recommend going at the 4 pm slot which will allow you to see the sunset from the top of the dunes.
Another popular activity here is the Sand Buggy Tour, where you'll be strapped into a giant buggy and quite literally fly over dunes.
Definitely not one for the faint of heart, however, if you love adrenaline then this is 100% for you!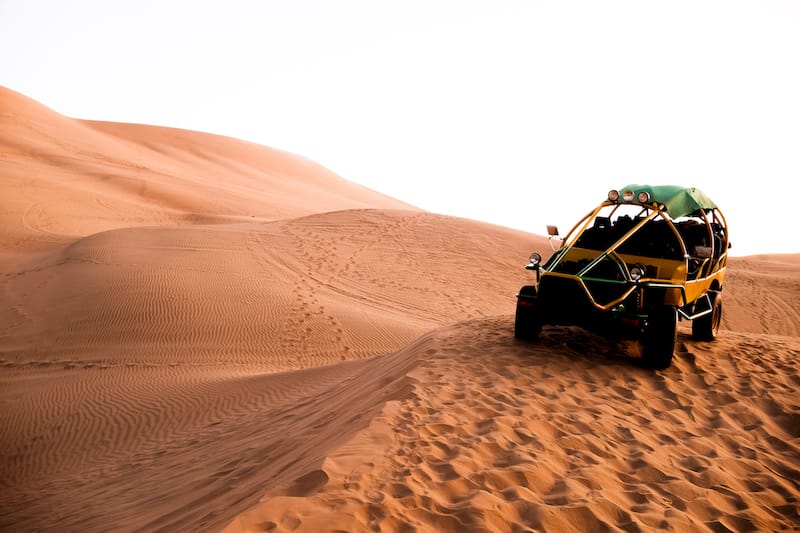 Due to the distance, it's definitely possible visiting Huacachina as a day trip, and to be honest it may be a good option as there's not too much else to do in this desert town.
Paracas
Located on the coast, Paracas is a small town that is best known for its biodiversity and wind sports. It's also located in Ica, and there are many direct buses from the capital arriving here, which take around 3 hours.
Hands-down one of the best islands to visit here is the Ballestas Islands. Unofficially known as the "Poor Man's Galapagos", it's a really great alternative for those who don't have the funds to visit the costly Ecuadorian islands.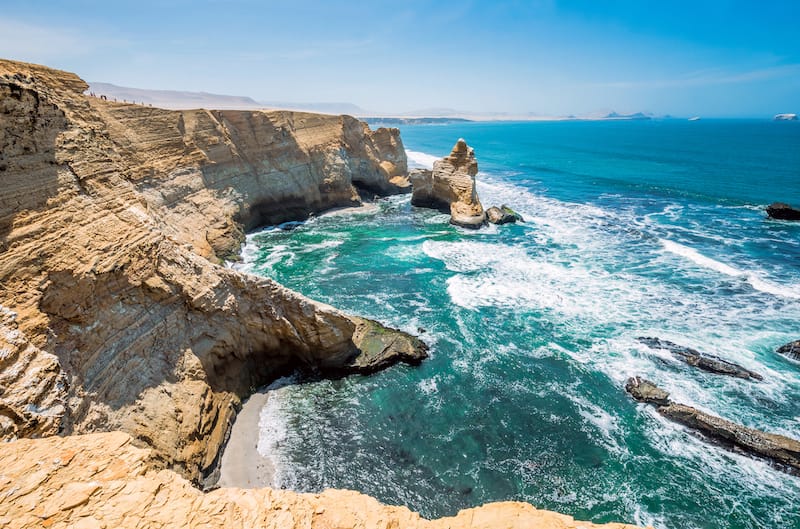 The Ballestas can be visited with a tour, where you'll sail past many of the large islands and see lots of seals, exotic birds, and even penguins along the way!
Simply walk along the malecón and you'll see many restaurants and small shops advertising a tour, so you can compare prices and choose which is the best for you.
If you're into extreme sports, then you'll love Paracas as it's home to some pretty consistent, strong winds.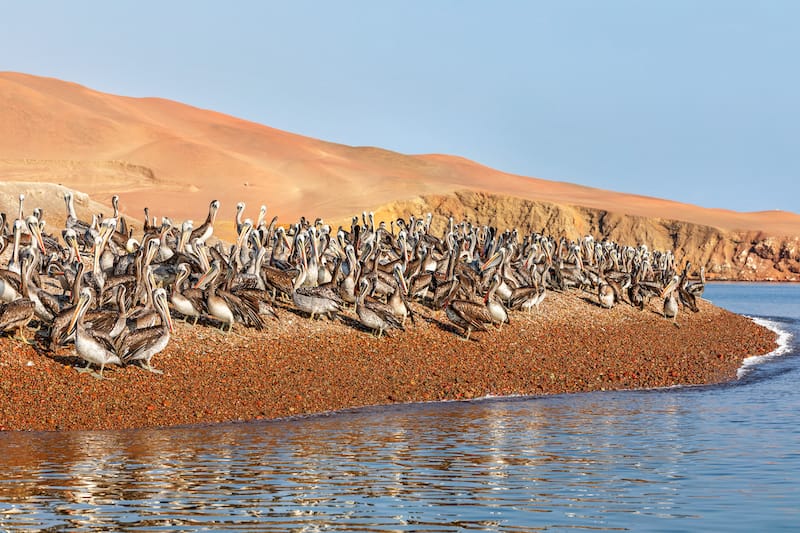 This makes it one of the best places in Peru to go wind-surfing and many travels here solely for that reason.
We recommend visiting Paracas as a day trip from Lima, as to be honest, you'll probably get bored staying any more than a couple of days here.
Marcahuasi
This stunning mountain formation is one of the most surreal to visit in Peru, however many foreigners rarely hear about it, let alone visit.
Situated at an altitude of 4000m, Marcahuasi dominates the landscape and is known for its rocky outcroppings and stunning pools.
It's located in the Huarochirí province to the east of Lima. To get here you'll first need to take a colectivo to the small town of Chosica, then a bus up to San Pedro de Casta, which marks the starting trail up to Marcahuasi.
Before starting the hike, make sure you have all of your supplies ready. Don't forget to take any altitude sickness medication you might need, as at this altitude symptoms can be a lot more pronounced.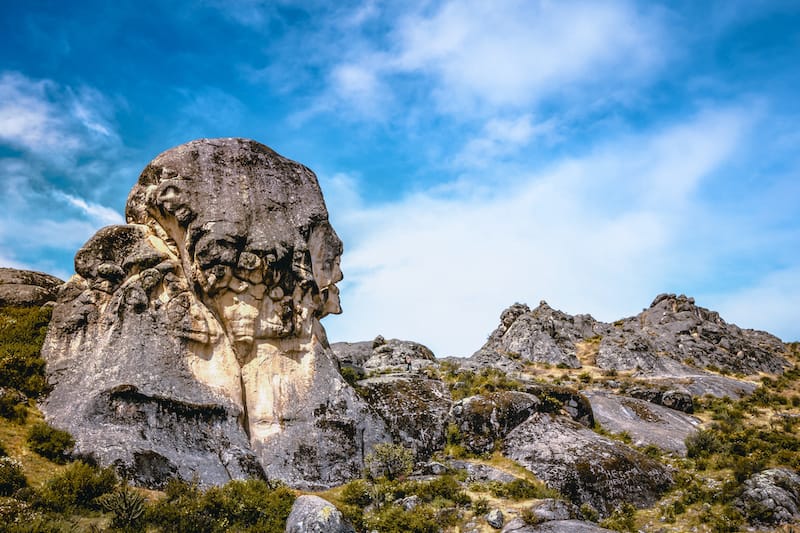 The hike up can take between 2-4 hours depending on your fitness level and how you are feeling, however, be sure to take frequent breaks as it's a consistent incline all the way up to the campsite.
Once at the top you can choose to camp here, and if you have the time, we 100% recommend doing so.
One of the best things to do here is to head up to the mirador where you'll stand above the clouds and see the surrounding region in all its earthly beauty.
Here is where the famous Marachuasi "jagged rocks" lie, but be careful as there are no barriers and it's a straight drop.
Whilst technically a one-night, two-day trip, it can be done in one day if you are adventurous enough and not interested in camping for the night.
Best Hotels in Miraflores, Lima
If you're looking for the best hotels in Miraflores (our recommended place to stay in Lima), we recommend the following ones:
Did we miss anything on this weekend in Lima itinerary? Let us know your tips for 2 days in Lima in the comments. Thanks!
Author Bio:
Dan and George are two seasoned travelers with extensive knowledge of Latin America who write no-nonsense backpacking guides. You can read all about their adventures on BLATAM.
Pin this Weekend in Lima Itinerary