Getting out into nature in Frankfurt is actually much more difficult than it seems.  Let's be honest… Norway ruined me.  I could take a five-minute journey away from my home in Oslo and be in a forest where I'd never see another soul.  Germany is far more populated than Norway and the closest thing I have to nature in the Frankfurt area is the Taunus, a collection of hills that locals call mountains with some charming towns dotting its landscape.  This past March, one of my best friends from the US was going to be visiting Germany.  I knew I would be connecting with her, but I would be doing it down in the picturesque Alps town of Garmisch-Partenkirchen, which was nearly four hours away via a connecting train from Munich.
I thought about making a long weekend of the trip and staying at one of the best hostels in Munich, but I opted to just make the journey a long day instead.  And what is special about Garmisch?  It just so happens that Garmisch is close to Zugspitze, Germany's tallest peak.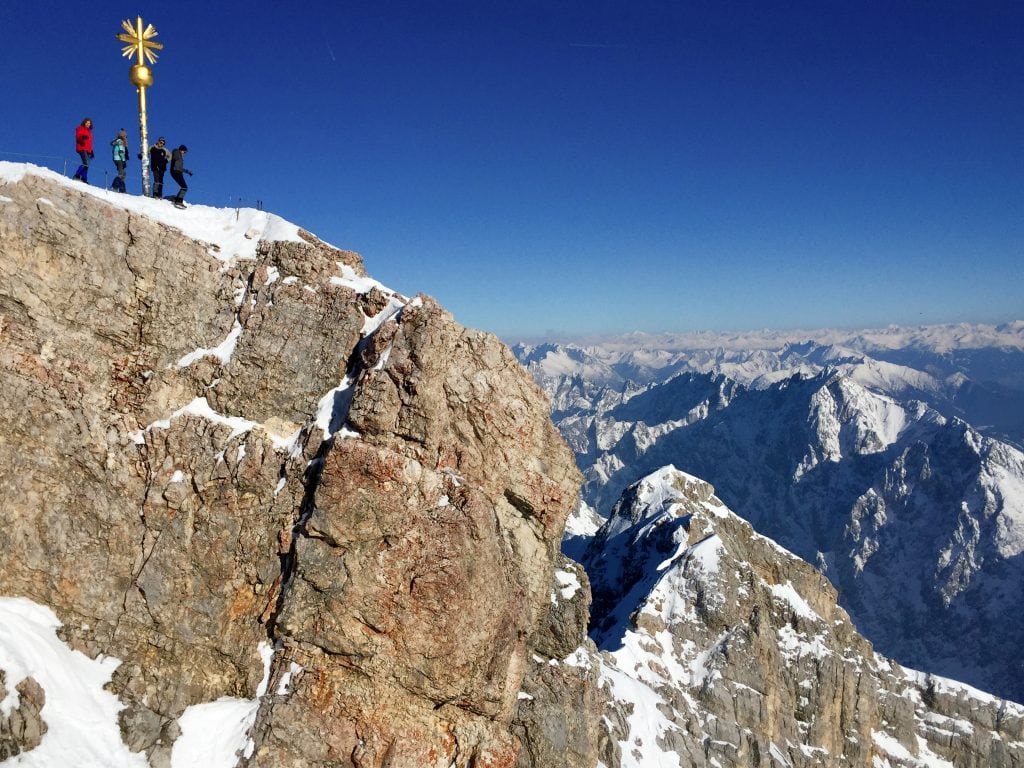 Upon arriving in Garmisch, I never fathomed going to the top of Zugspitze and the surrounding mountains.  In fact, it never even crossed my mind.  I was there to play catch-up with a friend and after nearly two years of not seeing each other, we had a lot to talk about.  Throughout our early conversations, my friend and her mom mentioned to me that they potentially had been gifted tickets to take the cable car up to the top of the mountain.  And the tickets included one for me.  Normally, it costs around 53 Euros roundtrip to make the journey to the top.  A few hours later and with those tickets in our hands, we made our way to the train that took us to the cable car and Lake Eibsee.
Even from the bottom of the mountains, there was not a bad view in sight.  Our cable car was empty as we made the trip quite late in the day.  I am terrified of cable cars and heights (despite having previously ridden the world's longest in Armenia) and left my eyes closed the majority of the trip as I gripped the holding bars tightly with my sweaty palms and shaking hands. Once we arrived at the top, we took in views so stunning it will leave one speechless.
We spent a short time admiring the scenery, viewing the adventurous souls making their way to the Summit Cross, and watching the skiers and snowboarders far below us.  It was such a breath of fresh air to see some of Germany's most spectacular scenery, especially as I am usually stuck amidst the soulless concrete of Frankfurt.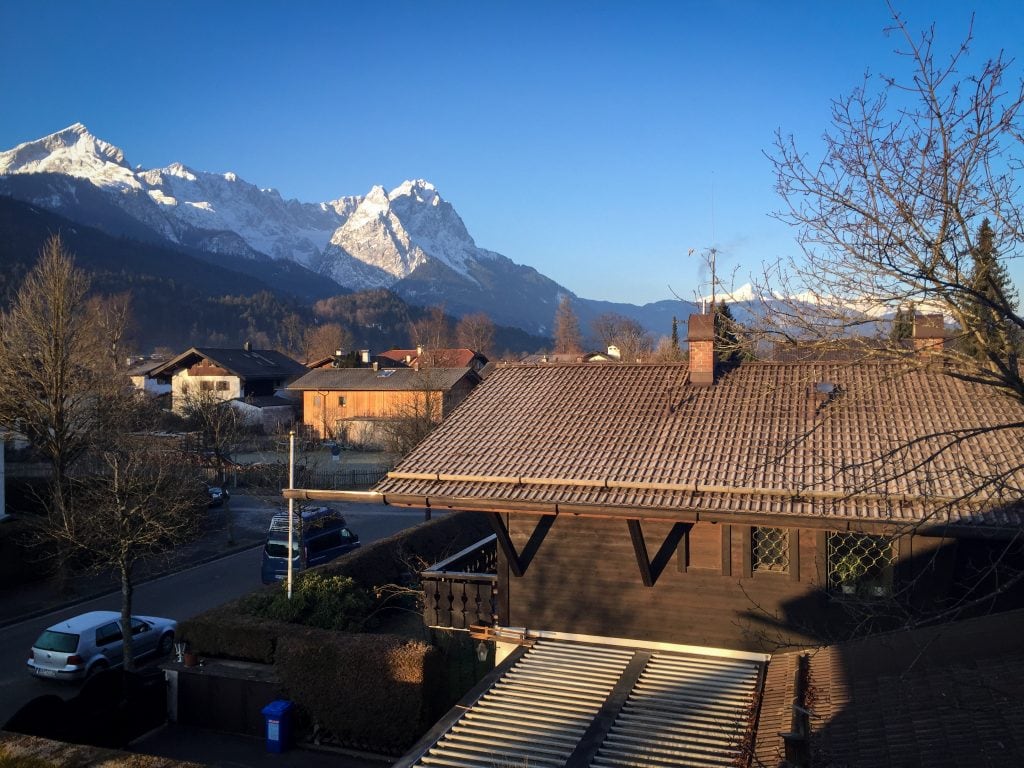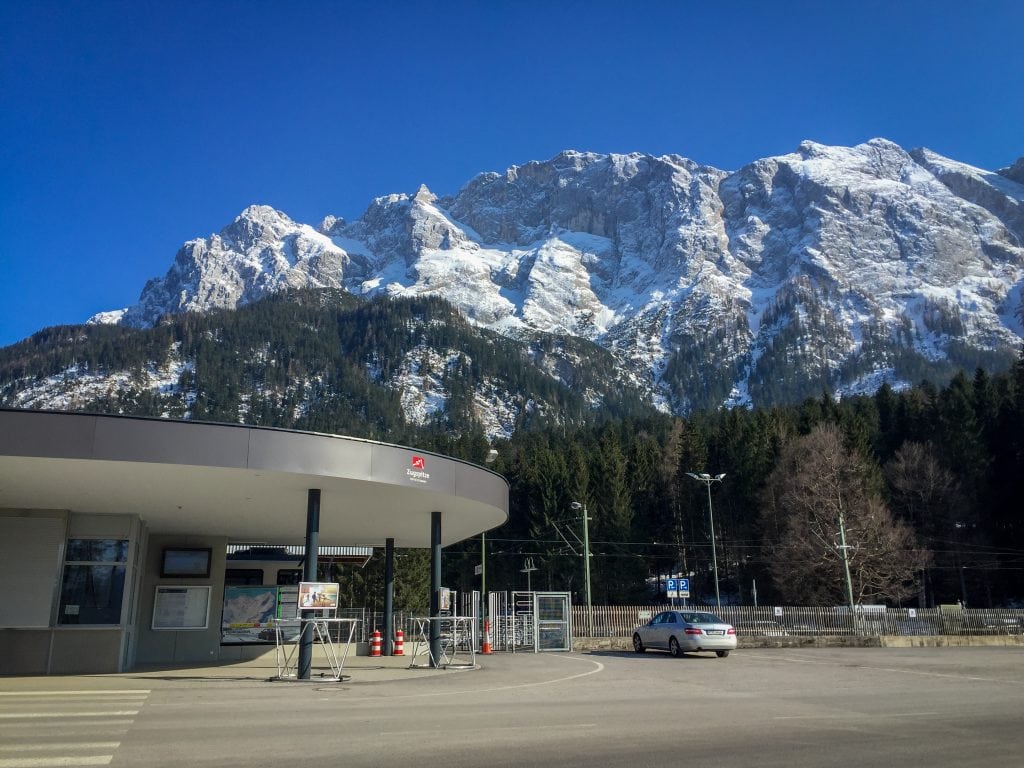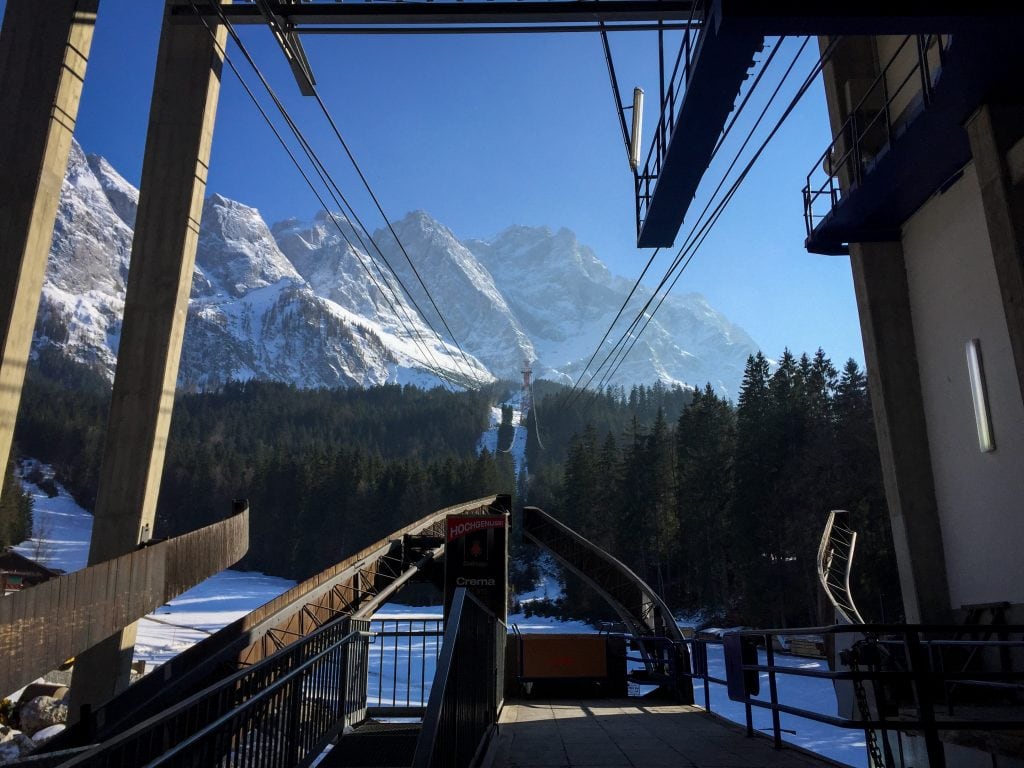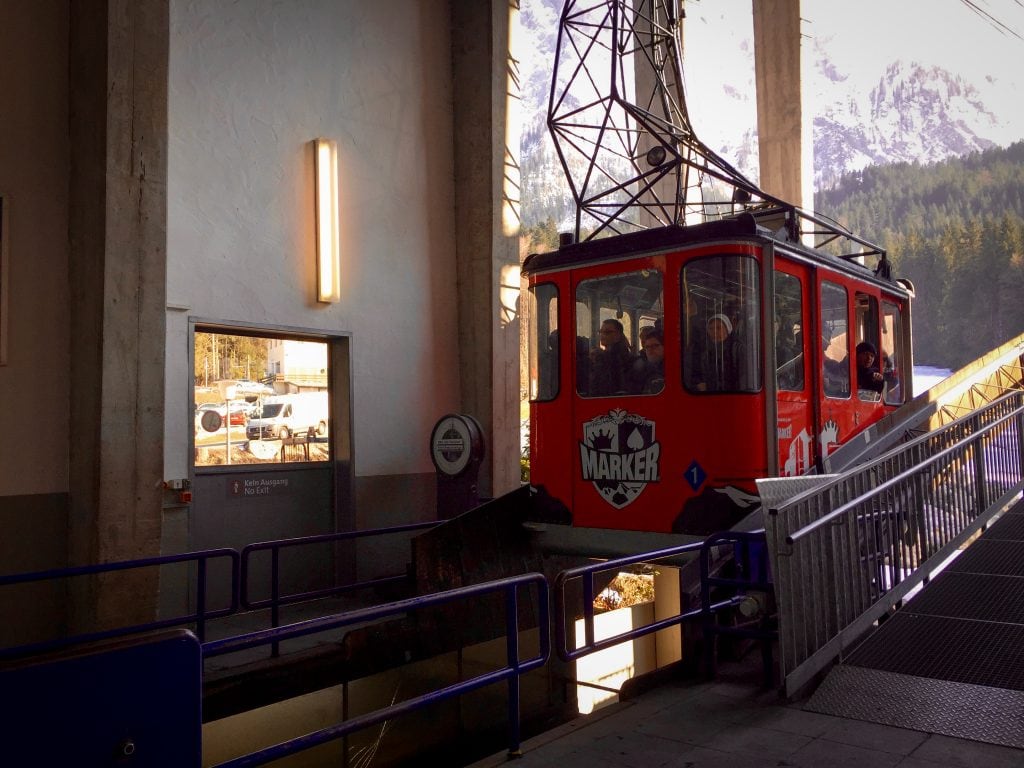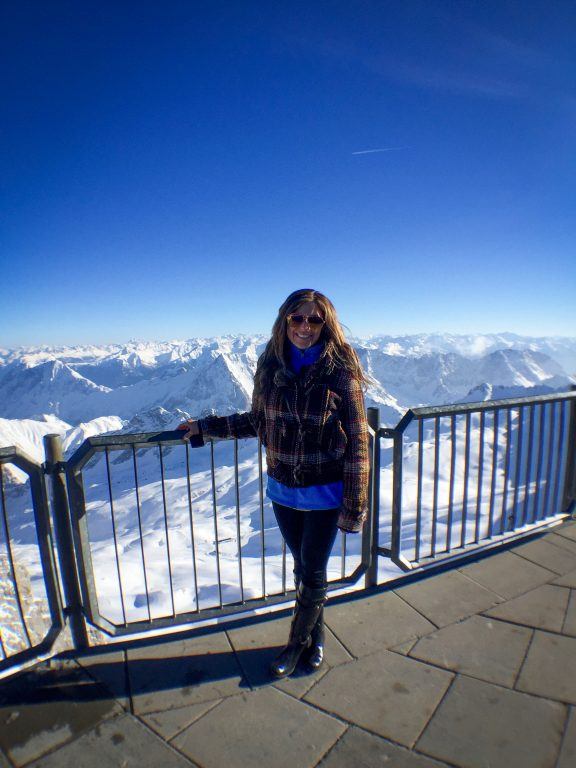 <my beautiful best friend taking it all in>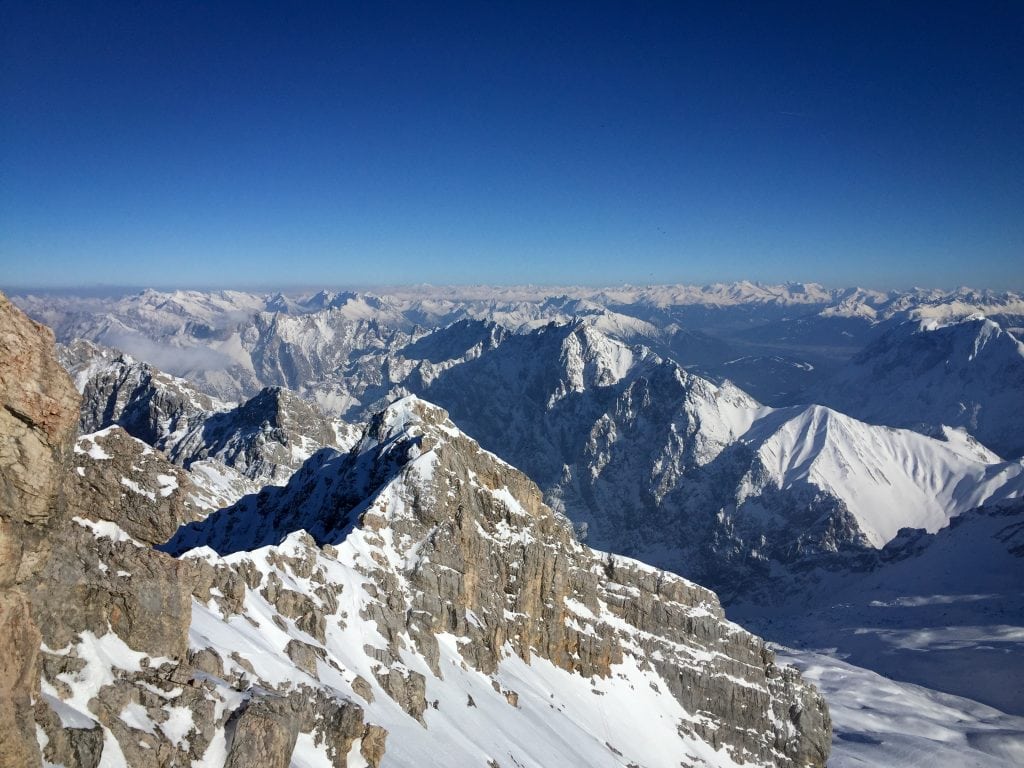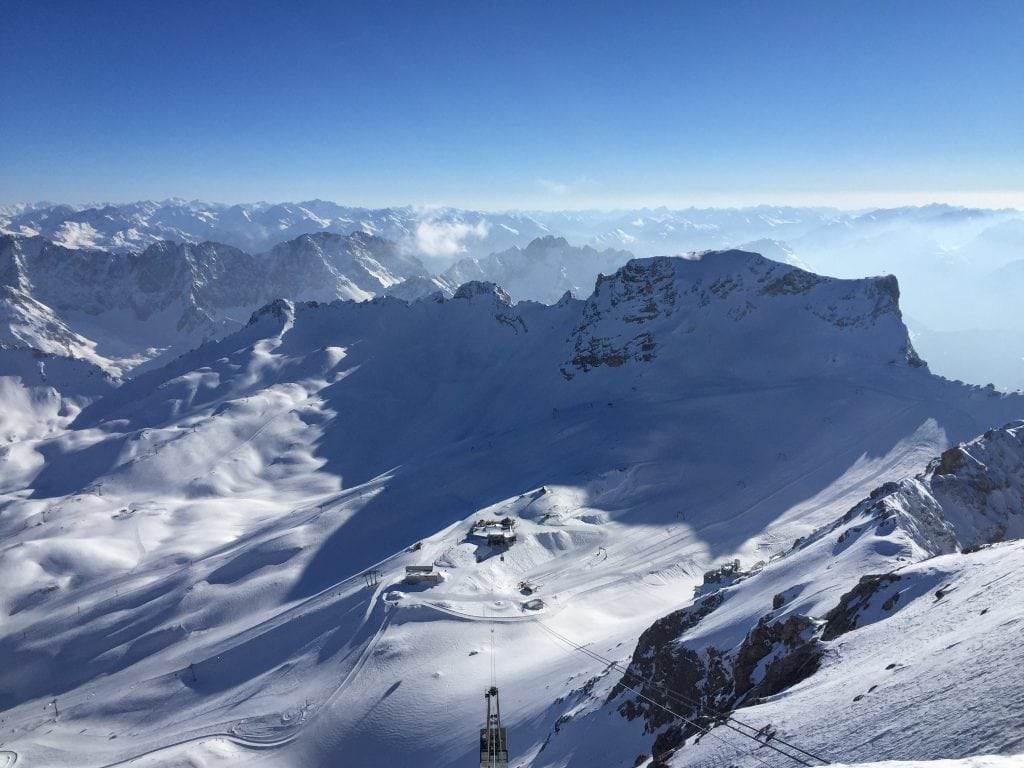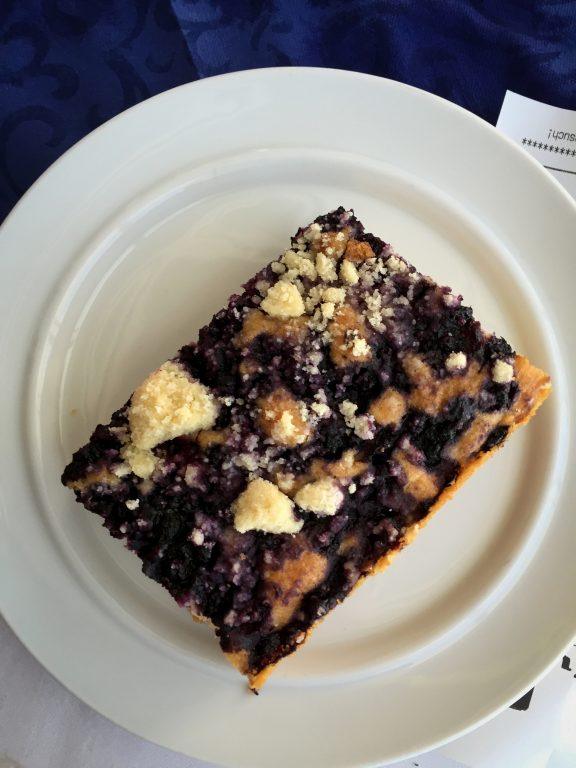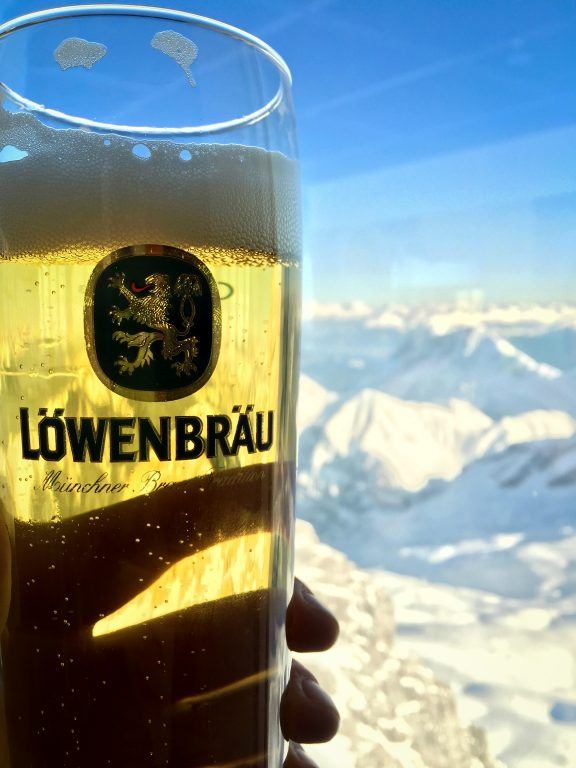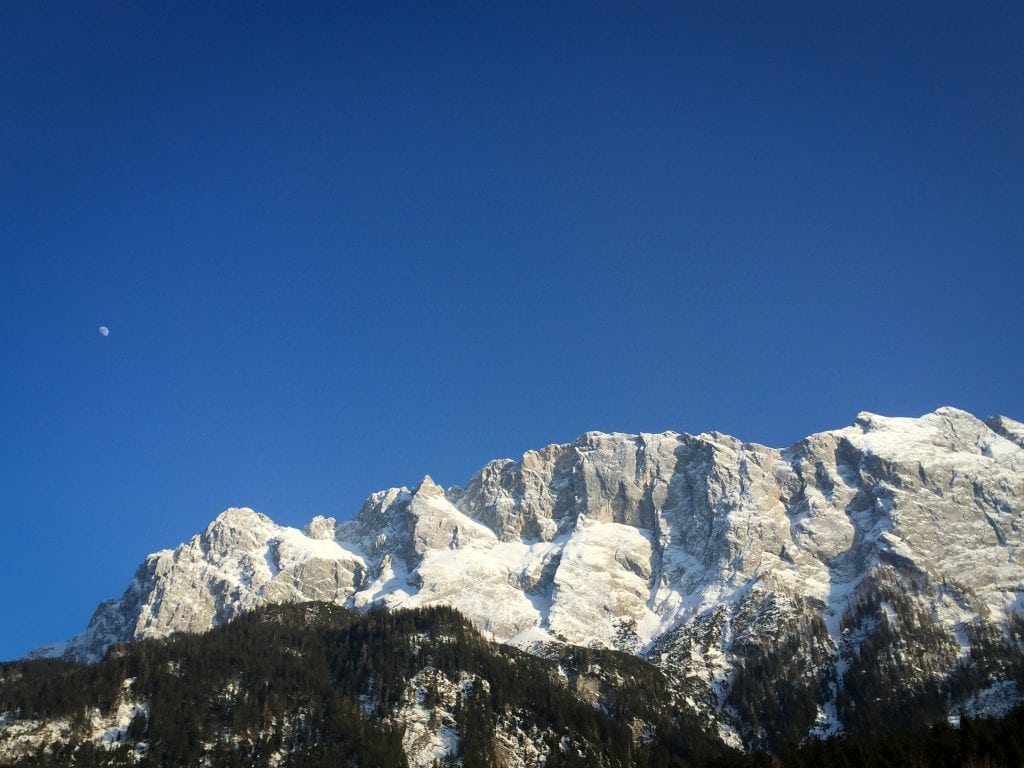 After an afternoon of being completely awestruck, we headed inside the cafe and bar up there for a beer.  It was almost closing time and the friendly cafe workers gave us cakes for free in addition to the beers we purchased.  Shortly after chatting, taking photos, and eating/drinking, we made the trip back down in the last cable car running for the day.  It was packed, and that was more to my liking as I was nudged between heaps of winter sports enthusiasts (which also made me learn that my fear of heights is worse than my claustrophobia).
There is not much you can say about a day spent atop a magnificent mountain except for the fact that it will undoubtedly be a day you'll remember forever.  I'll probably never make it back there (meaning I'm not keen on paying such an expensive price to visit the top unless I spend the day there snowboarding or something), but I do recommend everyone visiting this area to check it out.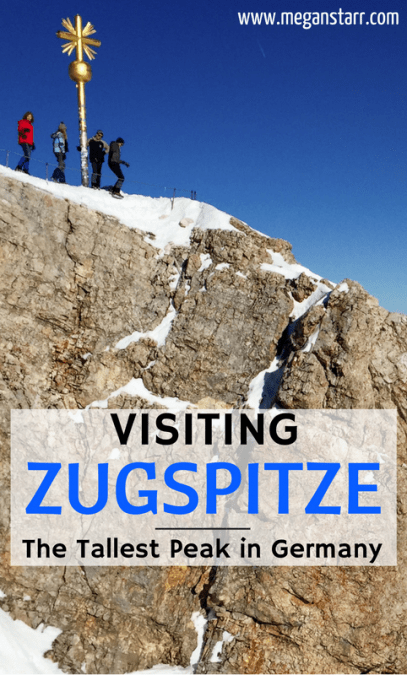 To learn more, visit Zugspitze's tourism website.