Zaporizhia, Zaporozhye, Zaporizhzhya. I typically spell cities on this site according to what people are searching for on Google, not how I would normally spell it on an everyday basis. As it turns out, no one is searching for Zaporizhia. Made that one easy…
Please note that I do NOT encourage traveling to Ukraine currently and will not be doing so myself. I will update all Ukraine content on this website in due time. Thanks!
Zaporizhia is a city in the Zaporizhia Oblast in eastern Ukraine. With a population in slight excess of 750,000 people, Zaporizhia is Ukraine's 6th largest city (including Donetsk in the mix).
The city was called Aleksandrovsk until 1921 when the name Zaporizhia took over. I prefer the current name as it has a sexier sound to it. Nevertheless, Zaporizhia is currently known to people for its Cossack history.
While fascinating, it wasn't really anything of interest to me but is certainly something to read up on before going if you're a history buff. You can read more about Zaporizhia and its history here.
I arrived in Zaporizhia at around 2 in the afternoon on a train coming from Dnipro. I knew very little about the city prior to arrival. I concentrated my efforts on planning my trips to Chernihiv, Slavutych, and Kharkiv a bit more than my second trip to Dnipro(petrovsk) and first trip to Zaporizhia.
Zaporizhia was going to be my launch-pad for getting back to Kyiv and onward to Almaty, Kazakhstan. As I stepped off the train, this is the music I was greeted with:
The train brought me into a station a bit outside of the city center, so I had to grab a taxi to make the remainder of the journey. A taxi driver asked me where I was going, said he knew the place well and offered to take me for a pretty decent price. I hopped in, joining another passenger who was already inside.
Within five minutes, he pulled over to drop me off at a random hotel. I reiterated to him that I already had a hotel and he stated he knew where it was. He then bargained for more money.
Annoyed, I told him I was going to hop out and not pay him at all unless he drove me to the city center for the negotiated price. After about five more stops at random hotels along the way, I had him drop me at the famed Intourist Hotel, which was right beside the place I was booked at. A pretty aggravating introduction to the city, if you ask me.
Fortunately, my time in Zaporizhia remained overall unremarkable, but things were only uphill from our initial meeting.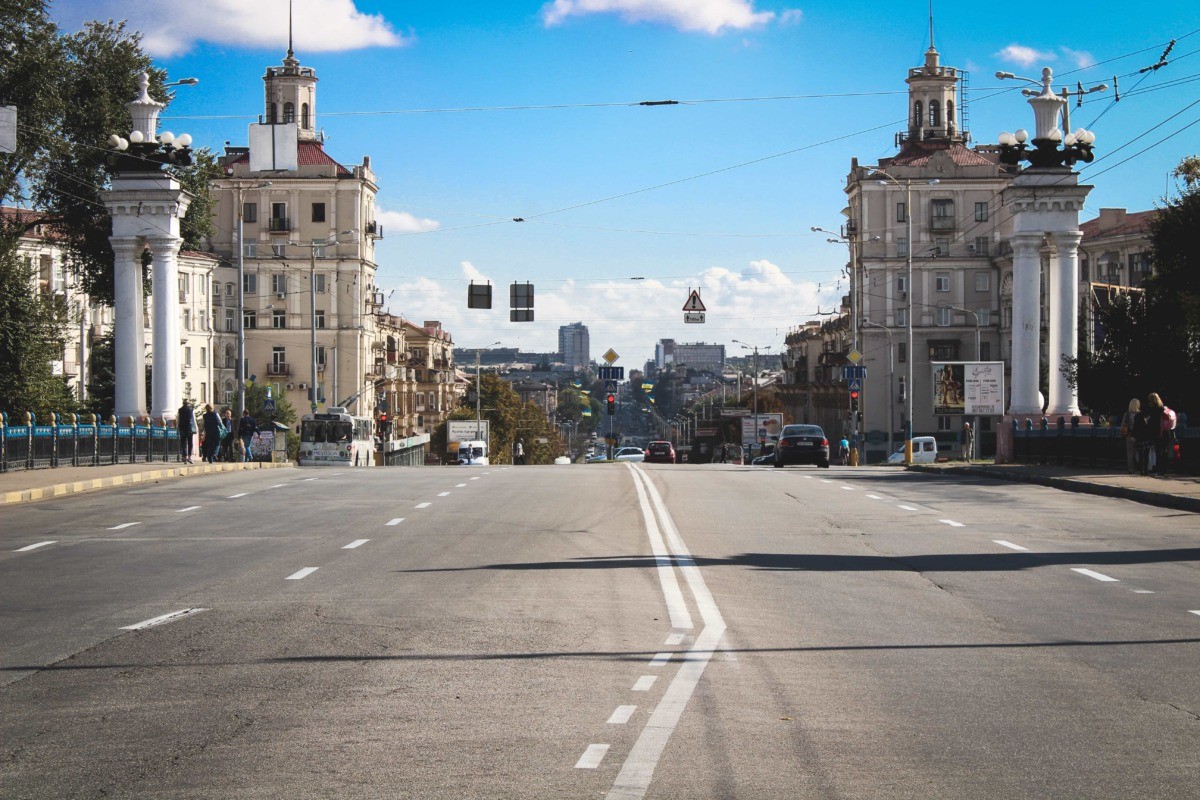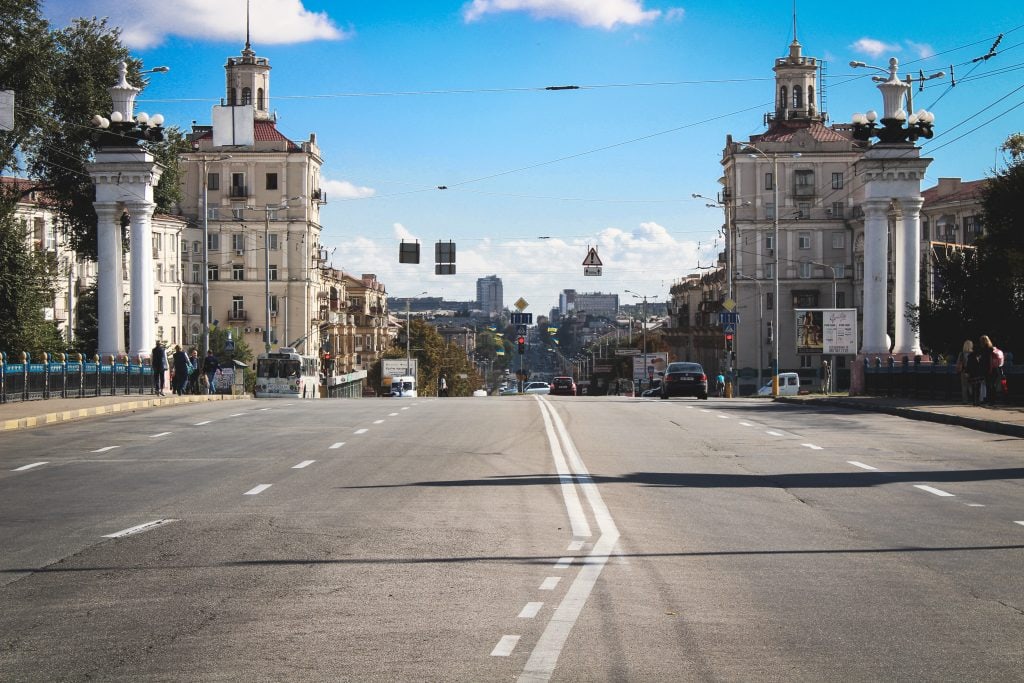 As soon as I had stored my bags away at the place I staying, I ventured into the city… but decided to head away from the city center toward ʻZaporizhiaʻ's only specialty coffee shop, Wave 3. This required me walking over a bridge for a few minutes and boom- I was there. Actually, not so much.
This is when I realized that Zaporizhia was anything but walkable. The distances on Google Maps were a lot larger than they seemed on a map.
Lenin Prospekt, the city's main street (called Sobornyi currently but locals will almost certainly refer to it as Lenin Prospekt), was long. And best seen via public transportation. I am stubborn and claustrophobic and one look at those packed-to-the-brim marshrutkas gave me chills, so I still opted to walk.
It took me quite a while to reach the coffee shop, but I was so glad I made the journey. Wave 3 did not disappoint and I even chased my flat white down with a couple glasses of rosé. After some hours spent there, I moseyed on back to my side of the bridge and sought out a place for dinner.
I was told by some locals that Melrose restaurant was a good place to get a quick bite for dinner and I would be impressed by the place. Upon arriving at Melrose, which took an hour down that main drag, I buried my head in my hands.
American food, Japanese food, Mexican food, and Italian food… all rolled into one menu. Anyone who has traveled in post-Soviet countries knows these types of restaurants.
They are popular for the convenience factor but are a far cry from delivering on their menu. There was no way a place could screw up a salad… and perhaps french fries. So, in addition to a beer, that is just what I ordered. It ended up being one of my most mediocre restaurant experiences to date.
My first night in Zaporizhia was interesting and a bit dull aside from my stellar coffee experience at Wave 3. My next day was anything but planned out and I decided to walk toward the river to where Zaporizhia's Lenin statue was recently pulled down in Ukraine's decommunization efforts over recent years.
Zaporizhia actually was home to Ukraine's largest Lenin statue and the city was one of the last to remove the statue. Instead, locals decorated the statue with perhaps the most recognized symbol of Ukraine, vyshyvanka.
You can actually watch a quick recap of the fall of Lenin in Zaporizhia in the Youtube video below. The entire process took thirty hours but don't worry, this doesn't showcase the entire thing… just the good parts (like locals drinking while witnessing the fall).
After an hour-long stop at a place for a plate of red onions and tomatoes in artistic lines, which was referred to as a 'Greek' salad by the restaurant, and a few beers stops along the way, I finally reached the river to where Lenin once stood.
Expectations were low as I knew no giant-sized hands would be reaching out to greet me, but the experience couldn't have been any more anti-climatic than it ended up being. Oh well. I think I was expecting a larger square with bars and restaurants, but the area was dull and lackluster.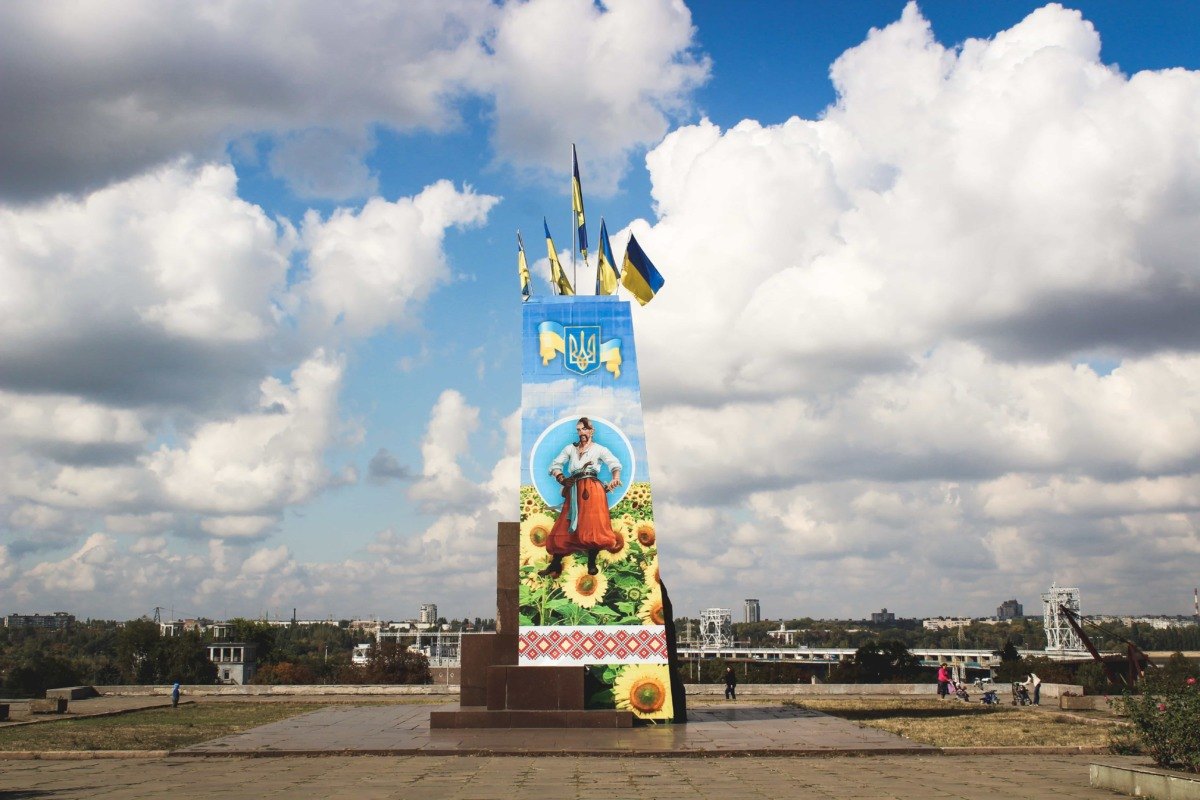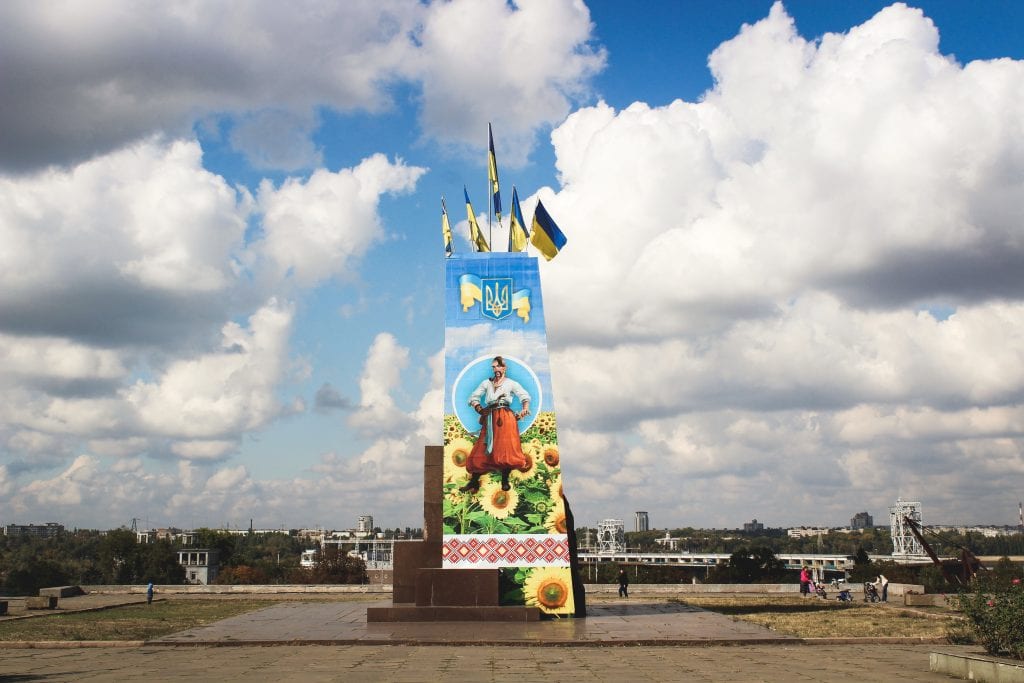 I turned back around and walked a few hours back toward where I was staying but making several stops along the way to see the city the best I could.
I walked through parks, alongside the Circus building, and stopped for the occasional beer or Lviv Chocolate Factory truffles.
People were friendly and I enjoyed the day despite doing more walking in a single day than I had done in years (please don't Google the length of Lenin Prospekt as this will look pathetic on my behalf).
I ended up spending three days in Zaporizhia in total and despite most certainly not doing the city justice, I had a pretty good time.
I didn't connect with the city the same way I had with other Ukrainian cities, but I didn't really make much of an attempt to, either. I was tired and just didn't have the energy after spending the last two weeks traveling non-stop.
Zaporizhia will still be there and I intend on going back someday soon to explore it a bit deeper. And find some good food (it has to exist there… it just has to).
Here are some photos from my three days in Zaporizhia: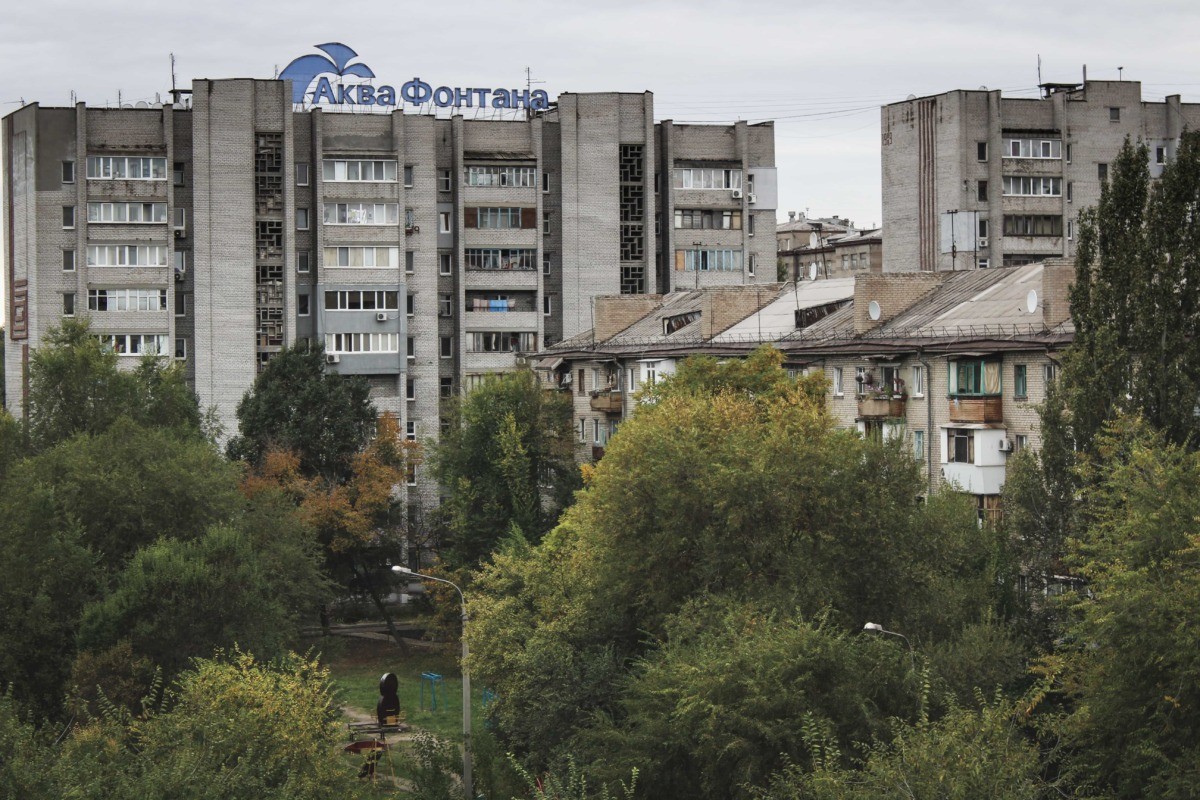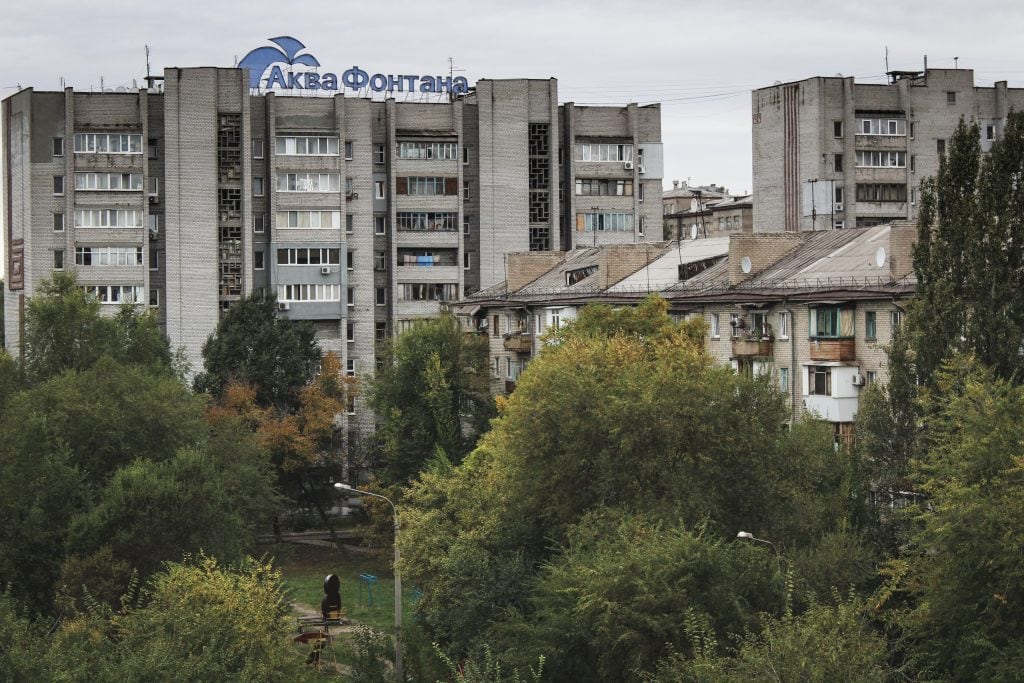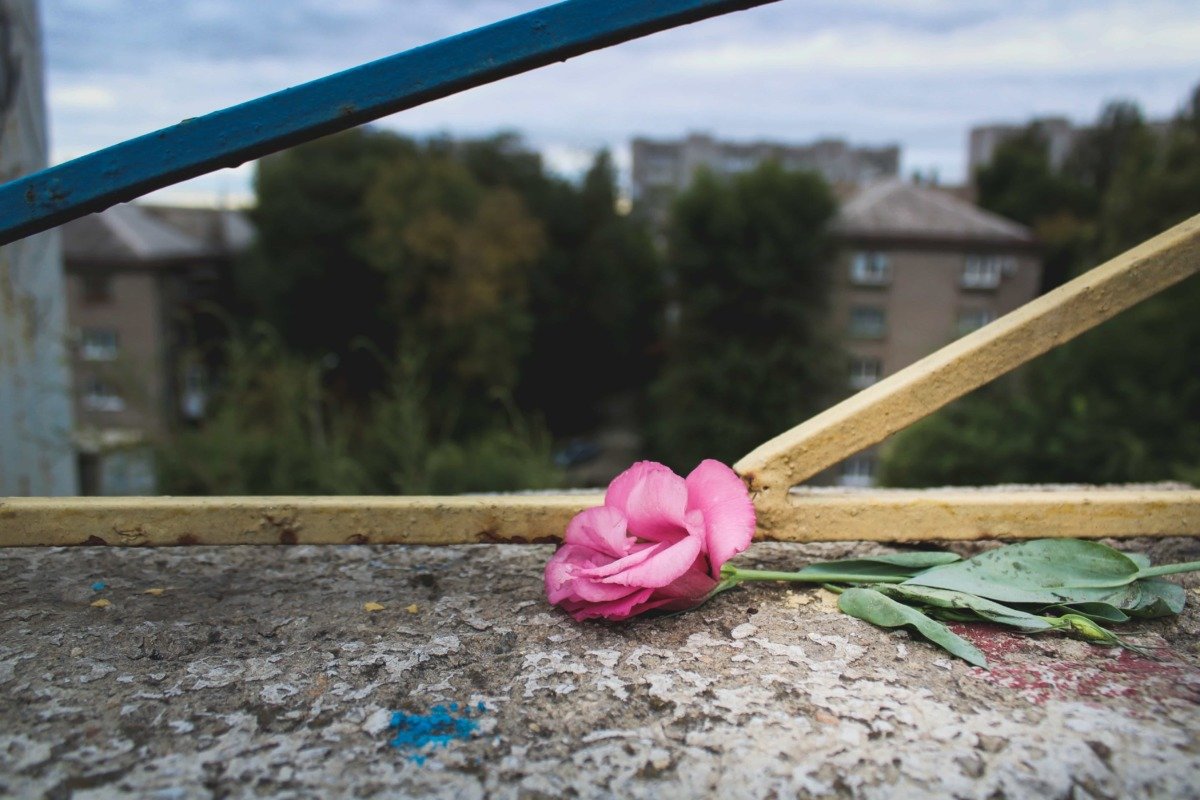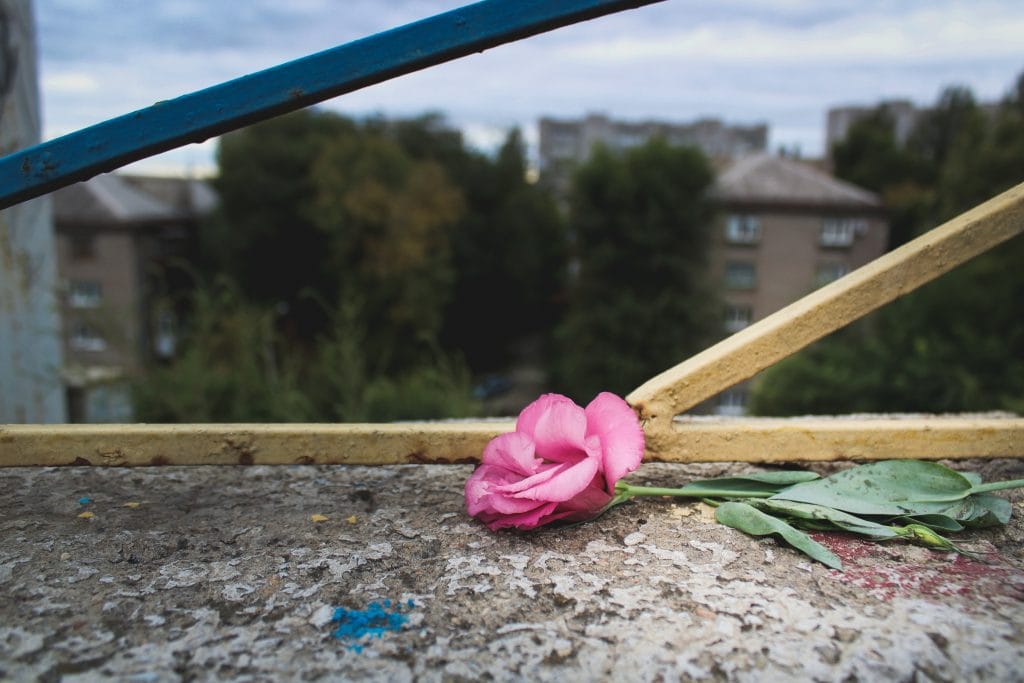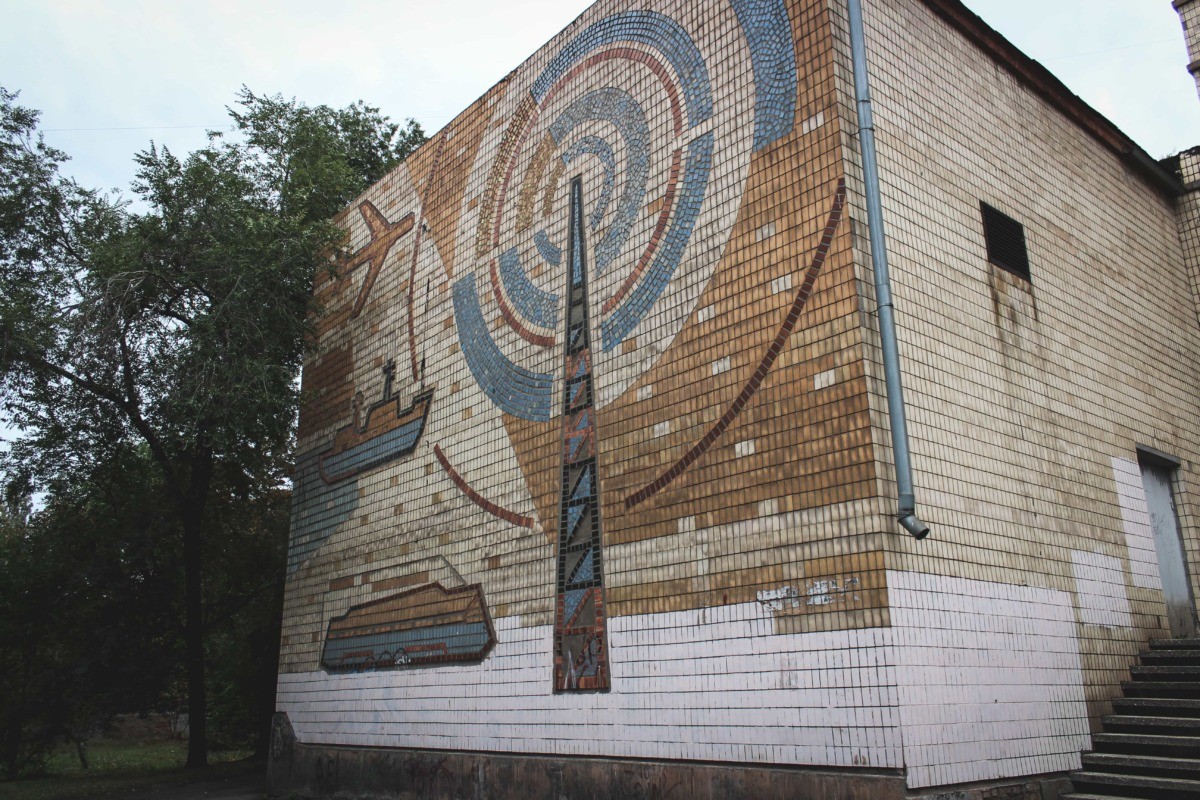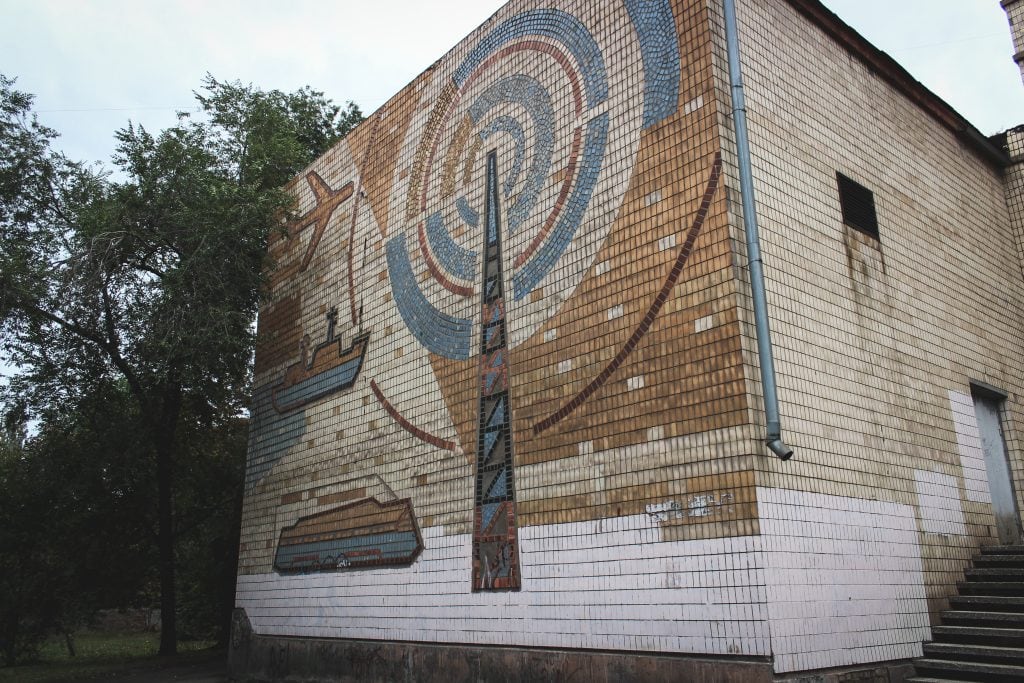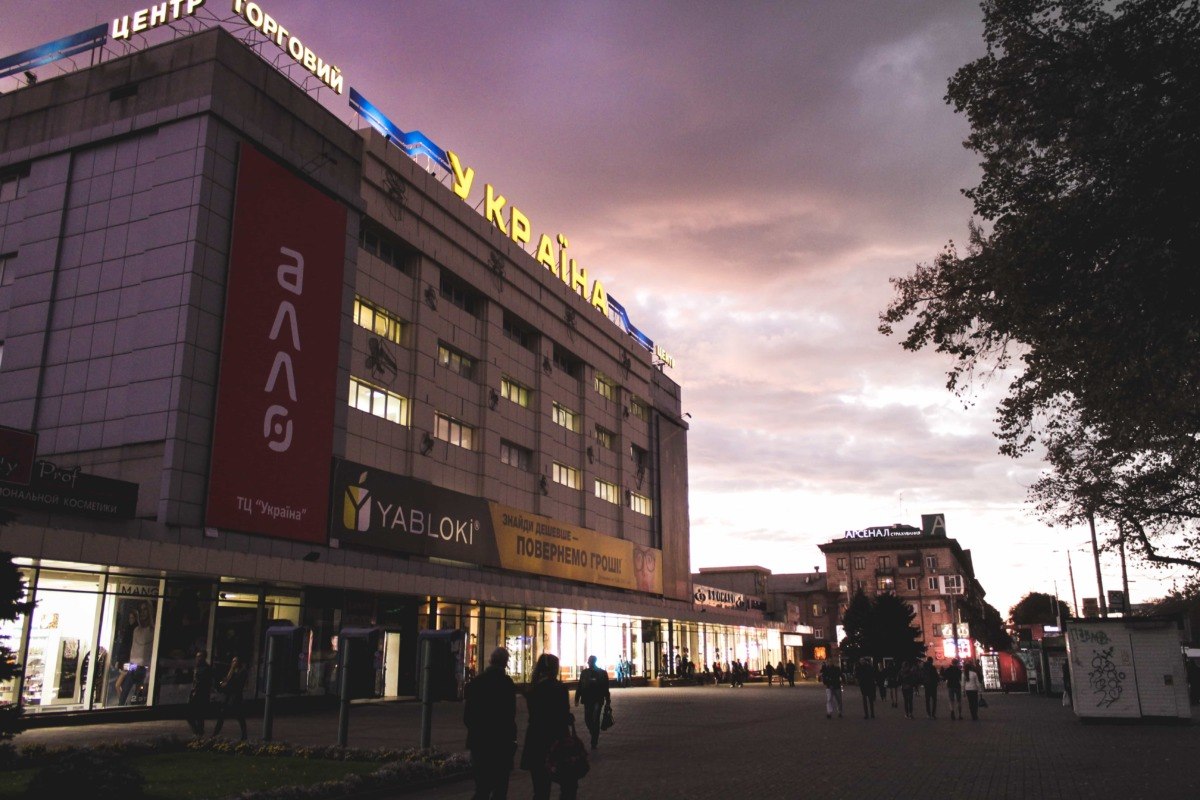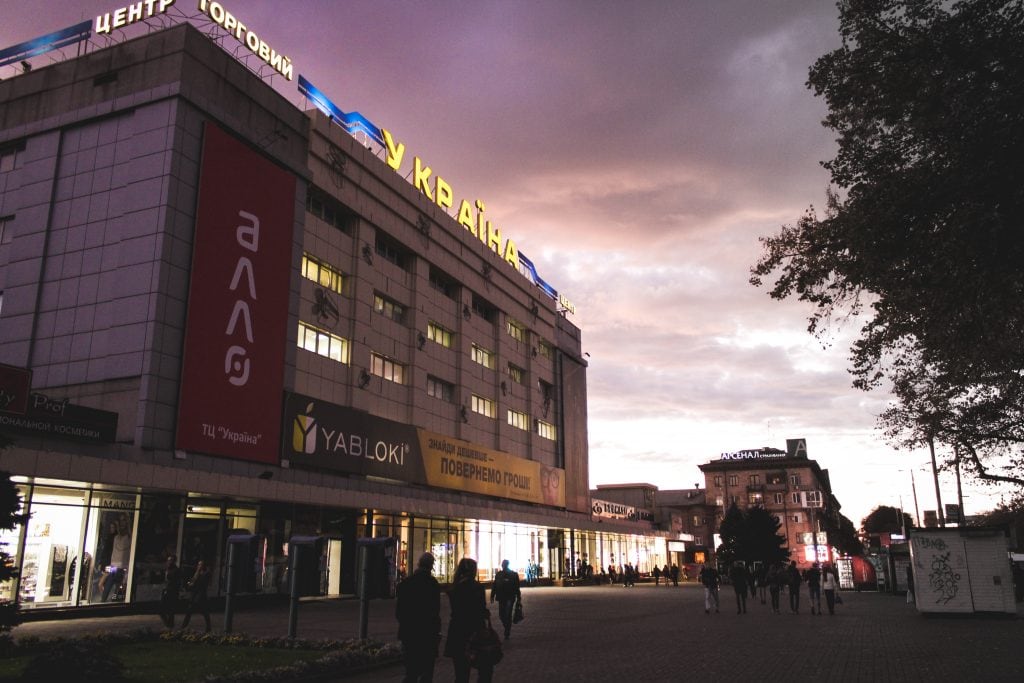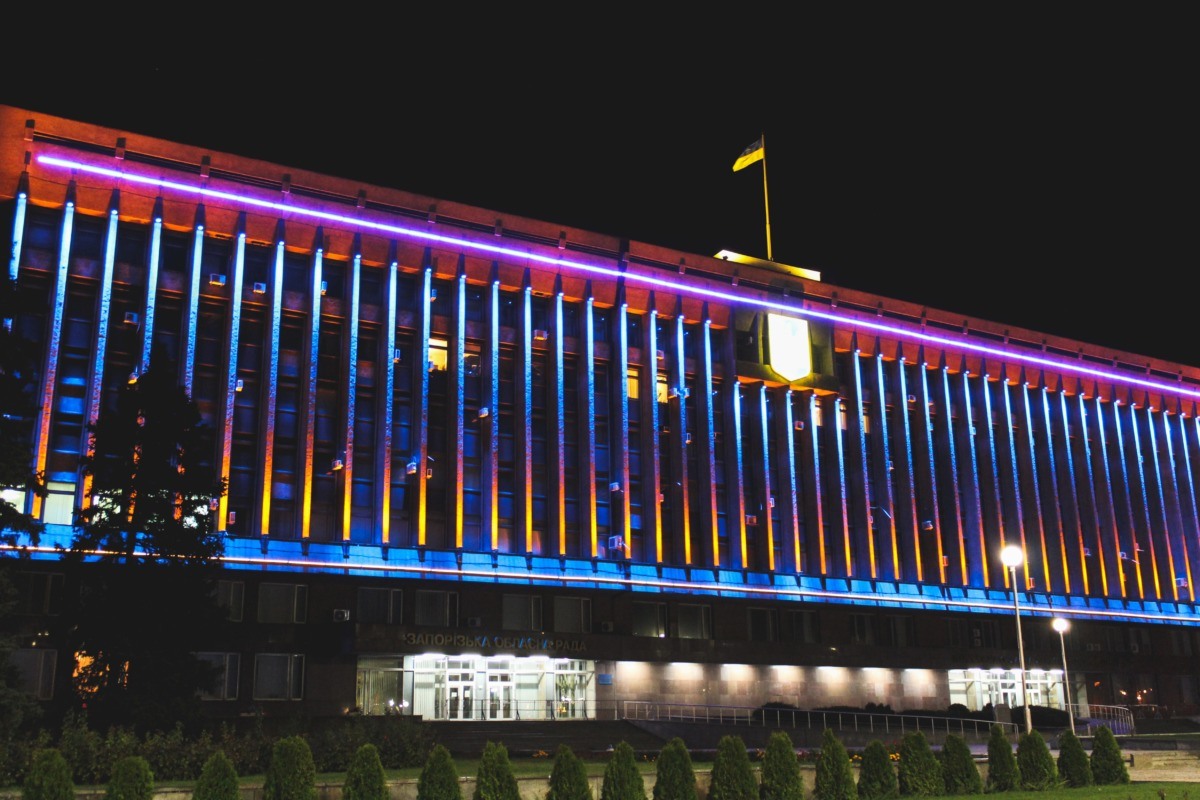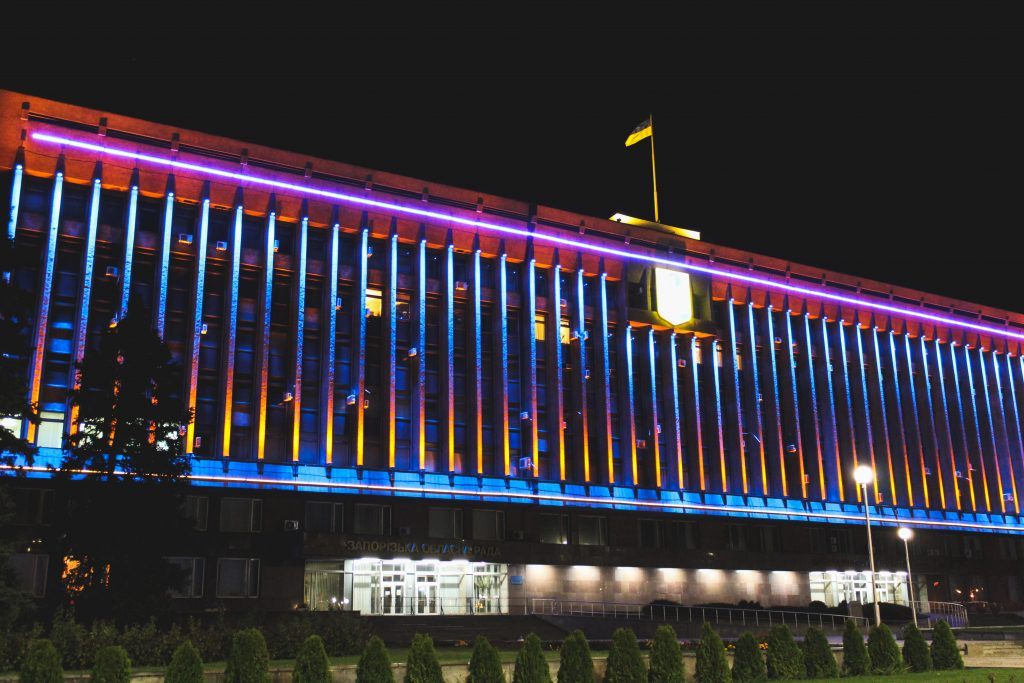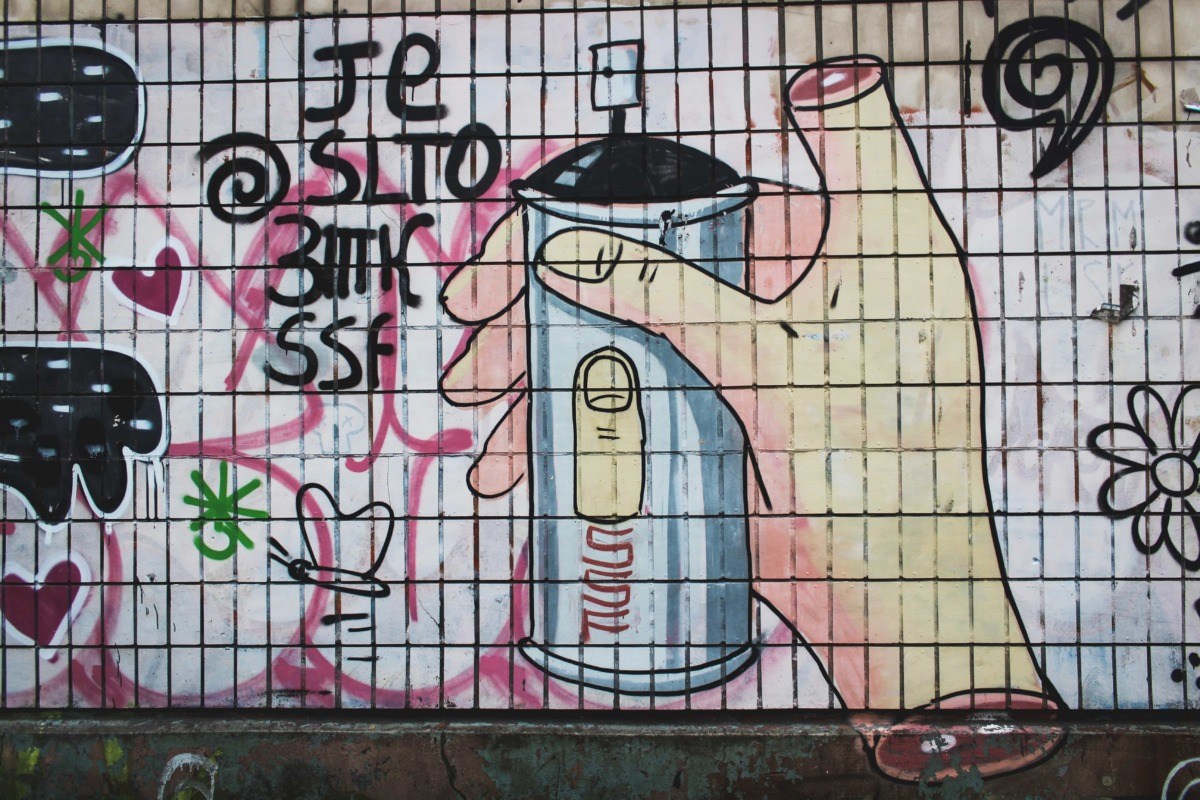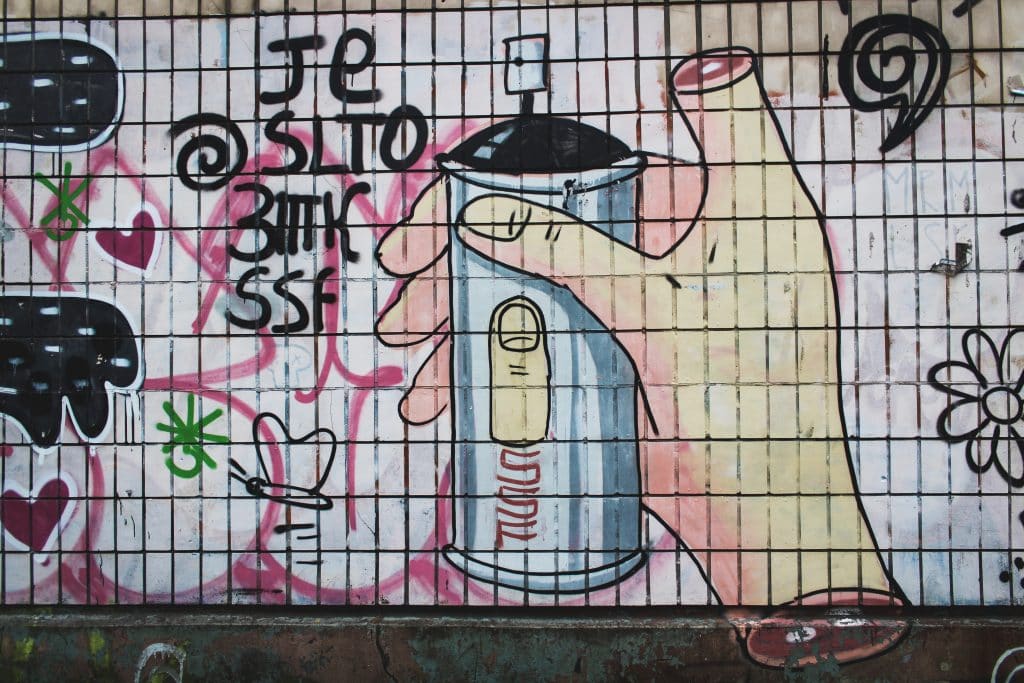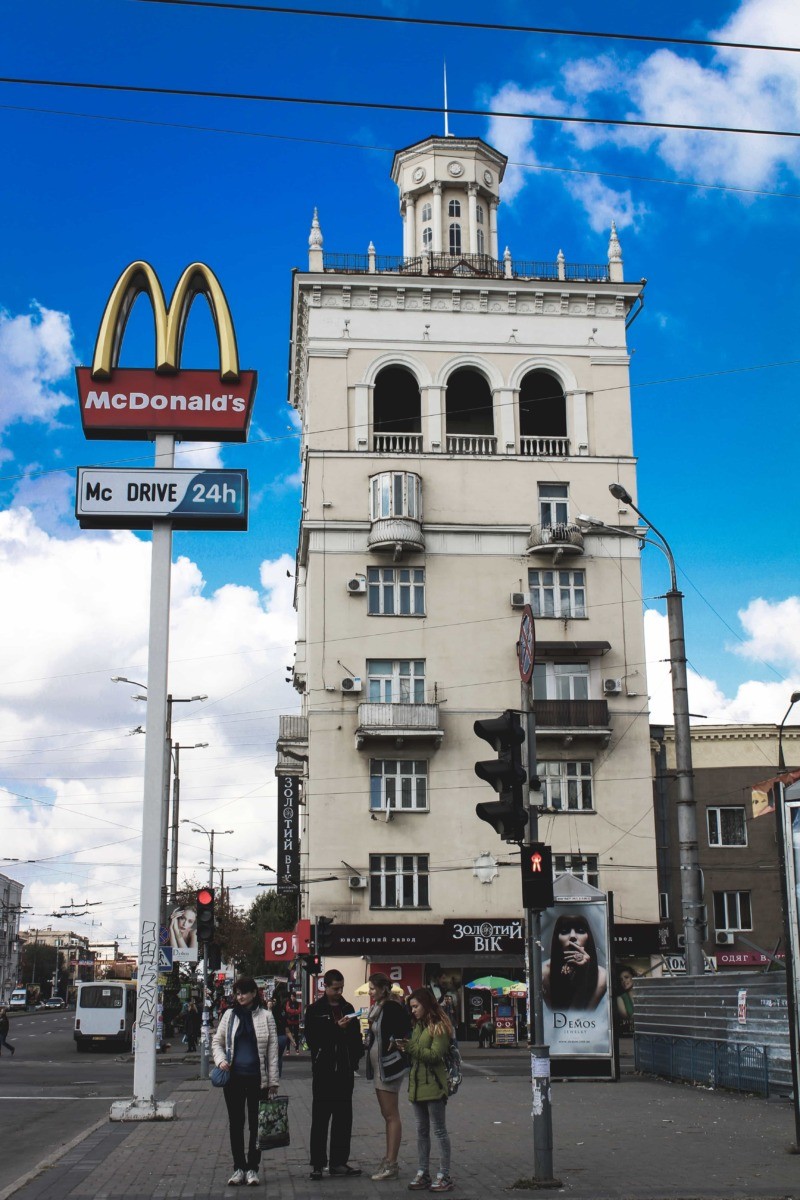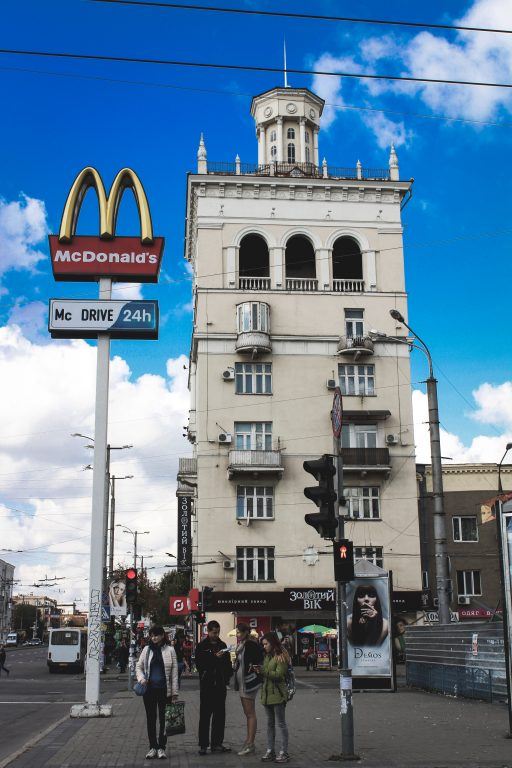 <I'm not sure Stalin would have been impressed about how this skyline currently looks>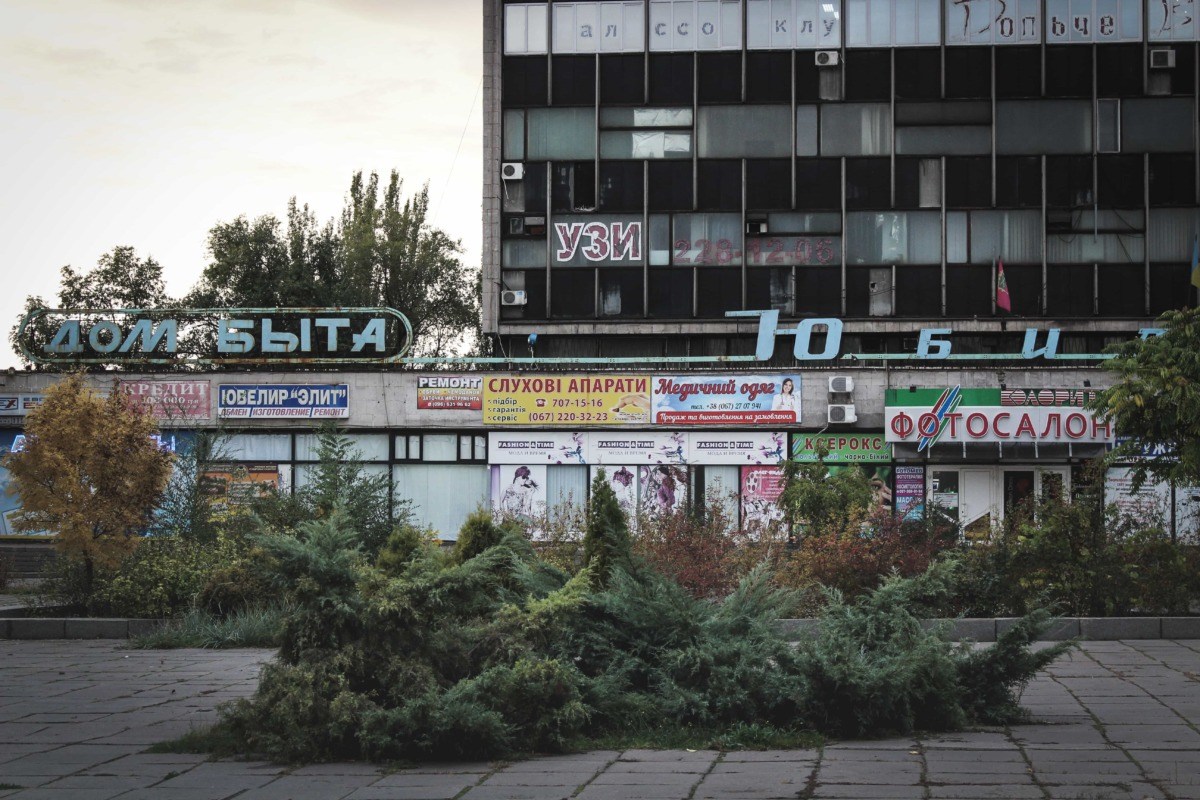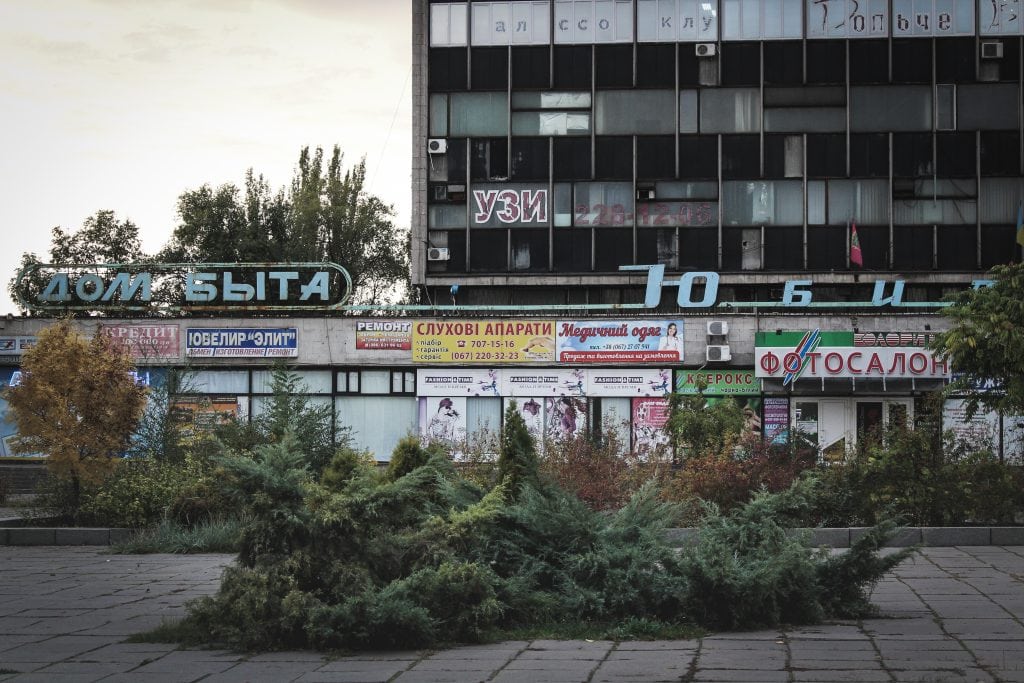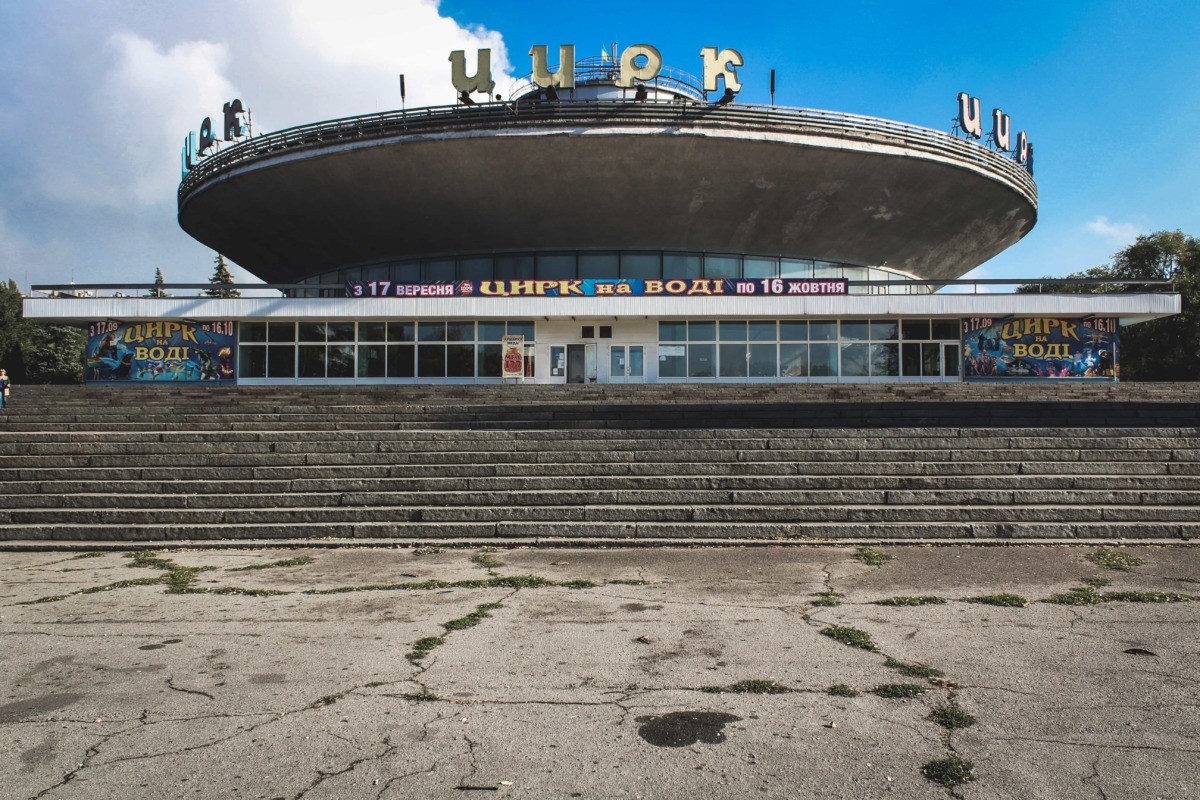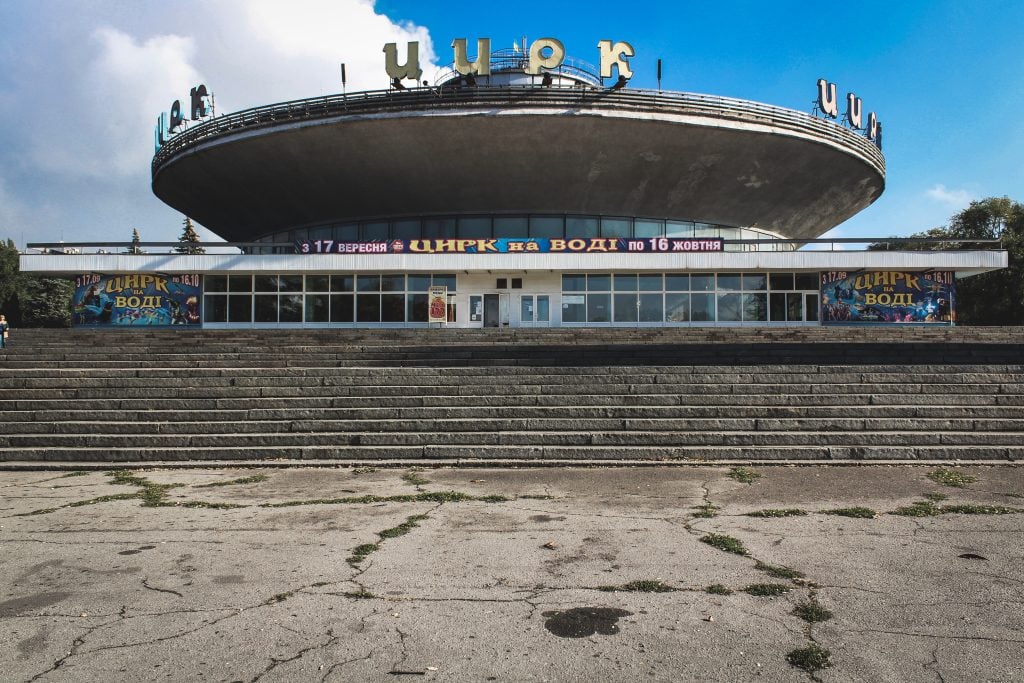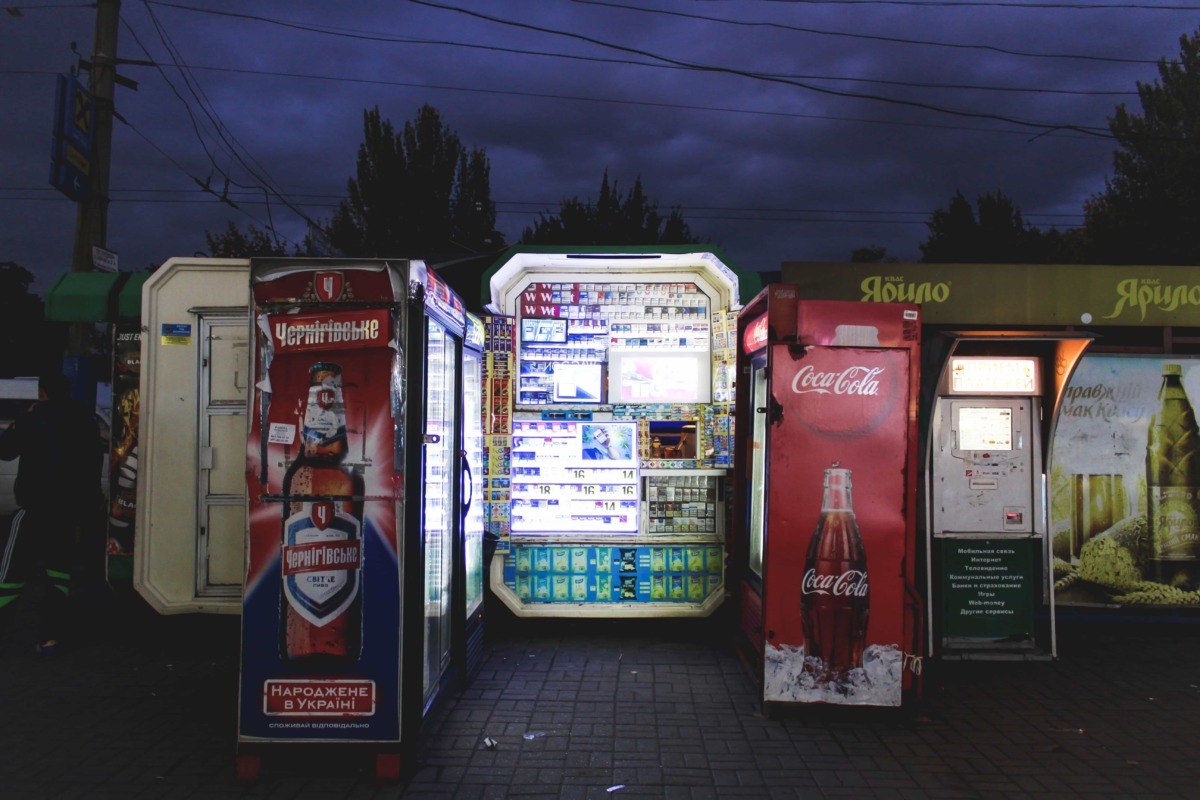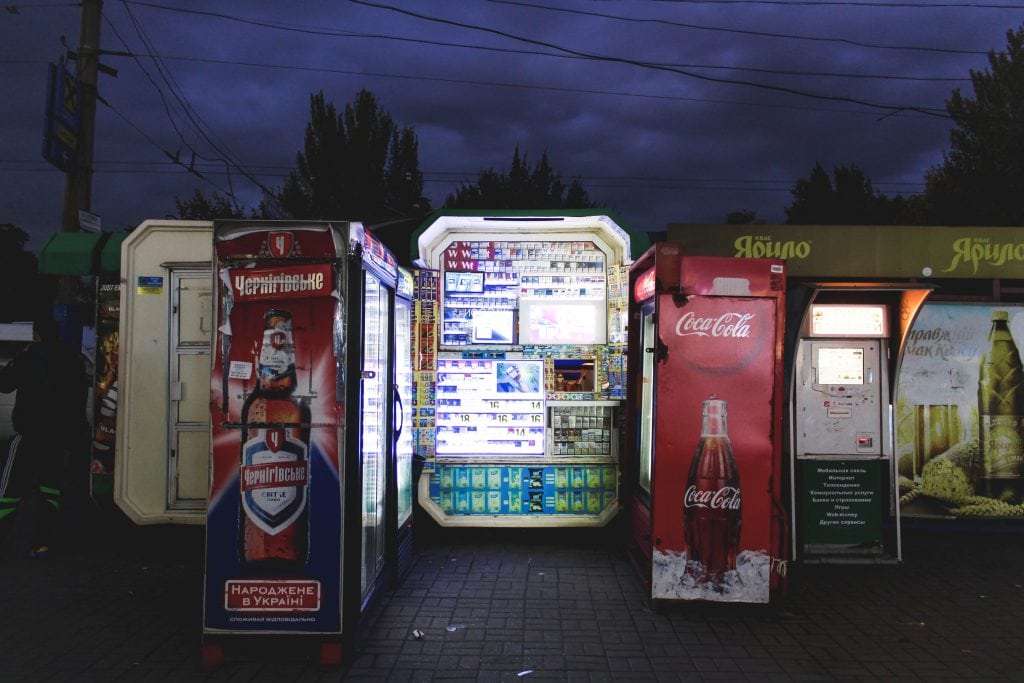 Would love to hear your thoughts on Zaporizhia if you have been there! Please also feel free to share tips on things to do when I make it back to the Ukrainian city. Hoping to do a short post soon about my favorite things in the city from my first trip there. Thanks!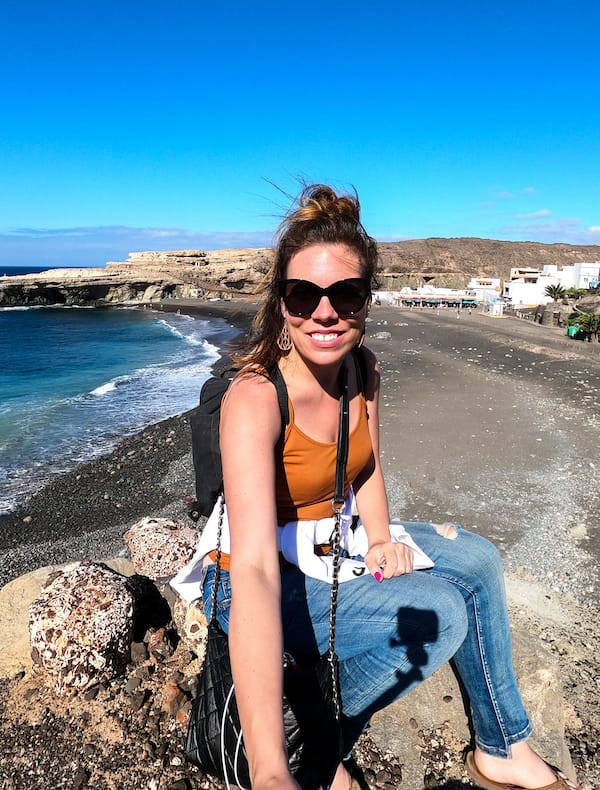 Megan is a travel blogger and writer with a background in digital marketing. Originally from Richmond, VA, she now splits her time between Frankfurt, Germany and Arctic Finland after also living in Norway, Armenia, and Kazakhstan. She has a passion for winter travel, as well as the Nordic countries, but you can also find her eating her way through Italy, perusing perfume stores in Paris, or taking road trips through the USA. Megan has written for or been featured by National Geographic, Forbes, Lonely Planet, the New York Times, and more. She co-authored Fodor's Travel 'Essential Norway' and has visited 45 US states and 100+ countries.