I have this horrible, horrible habit of booking early morning flights. While I am a morning person through and through, it doesn't really serve anyone well to have to wake up at 2am to be at an airport at 4am for that 6am flight.
Frankfurt's public transportation isn't adequate in the middle of the night and quite frankly, I don't feel safe in Frankfurt at night. There are no affordable and practical airport hotel options here, either.
So, when I recently was booked an early morning flight out of Gatwick for my arrival in Norway, I knew there had to be an accommodation option that was suited for me so that I could be well-rested for this long travel day (which, if you read this post, ended up being seven hours longer than anticipated!) Thank goodness for YotelAir at London Gatwick!
I should probably start a bit from the beginning. The day before I had to fly out to Norway, I went to meet my partner at Canary Wharf, where he was working, as he was joining me on the trip. I sat inside a cafe for about eight hours working on this little ol' blog before he met up with me.
During this time, I started to feel a bit sick. He arrived, we hung out with his coworkers for a bit and had a few drinks, and then hopped on a train to Gatwick with all of our heavy winter gear.
Somewhere on this train, I lost my voice and felt extremely under the weather. It is amazing how quickly your body can tell you it's run down (and even more amazing how it picks the most inopportune times to do so).
I arrived at Gatwick in an almost delirious stupor. I hardly remember anything. We checked into YotelAir and I pondered around a bit checking everything out as a travel blogger does. It was one of the worst travel nights of my life… and if you read my Norway recap, I stayed sick the entire time I was there.
I never get sick and I wasn't sure what to do about things. However, YotelAir catered to my needs and was the perfect place for me to crash for the night and rest up, which I imagined helped me a little bit from getting so sick I would have had to check into a hospital in Norway.
While my body felt rough, I loved my time at YotelAir and these five reasons are the reasons I will book to stay there every time I am back at London Gatwick or any other airport that offers a YotelAir option!
1- Free Coffee and Tea
This seems like such a small and minute service. But that night, it was my savior. The guys working at the front desk were so friendly and loved chatting with us, but I couldn't do so with my hoarse and raw throat. He made me a hot tea and it was so soothing on my throat that I drank like three cups before bed.
It is small services like this that go underappreciated, but it really was so nice. The next morning, I was able to grab a quick coffee at check out and be awake enough to catch my Oslo flight.
2- You Don't Have to Book a Full Day
This is seriously something that every hotel should offer. At YotelAir, you can book a four-hour stay or longer or stay overnight. I have been stuck in too many airports that didn't offer anything similar and it is brutal. Even lounge access can be more expensive than a short stay at YotelAir.
I remember sitting in Sheremetyevo in Moscow one time pining for an option that didn't stick me on a linoleum floor for hours. I never found one. I would have killed for some sleep and a shower. YotelAir thankfully allows you short-term access to a cabin where you can do both.
3- Rooms are Practical
I hate hotel rooms that have too much going on. It is often unnecessary and a waste of space. My premium cabin at YotelAir offered what I needed and nothing of excess that I would have deemed unnecessary. I had a desk, large bed, nice bathroom and shower… and that was all I needed. It was perfect and I didn't feel overwhelmed by extra nonsense littering the room.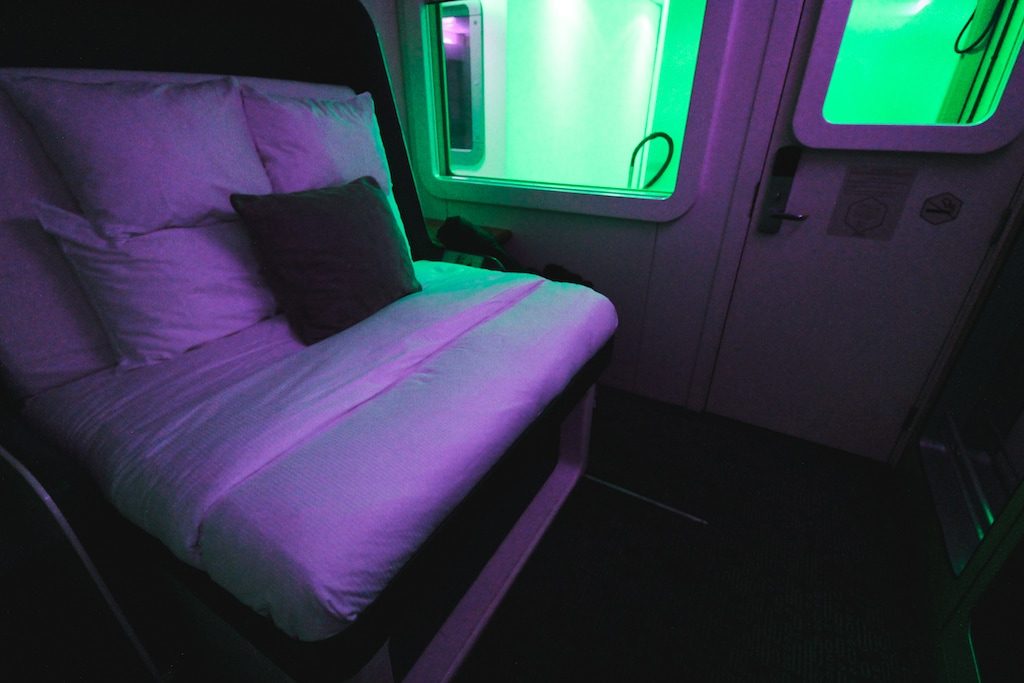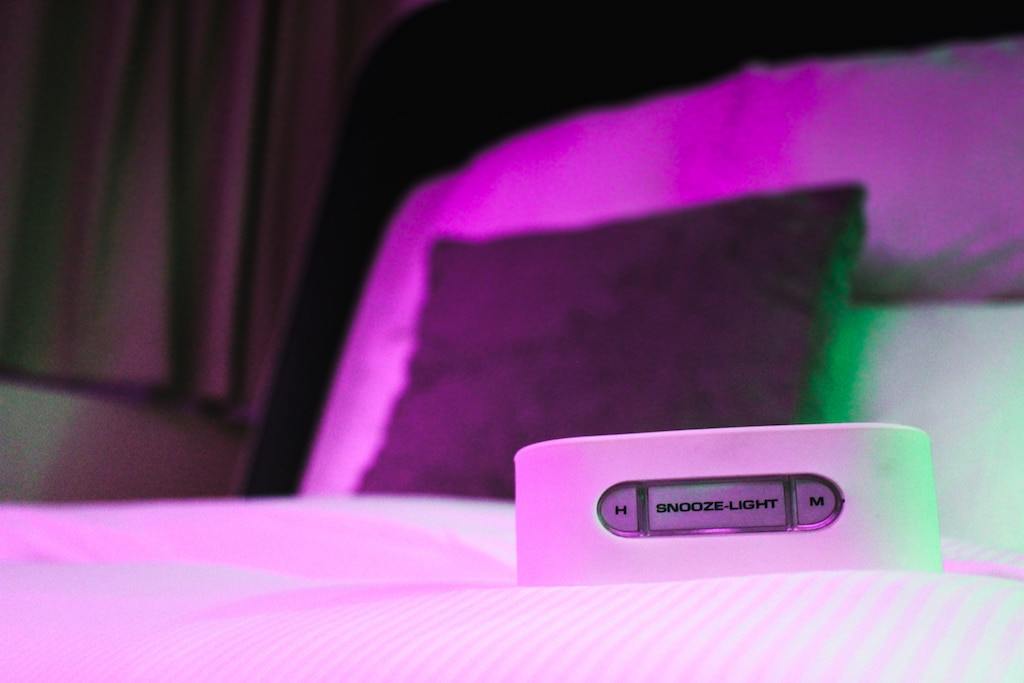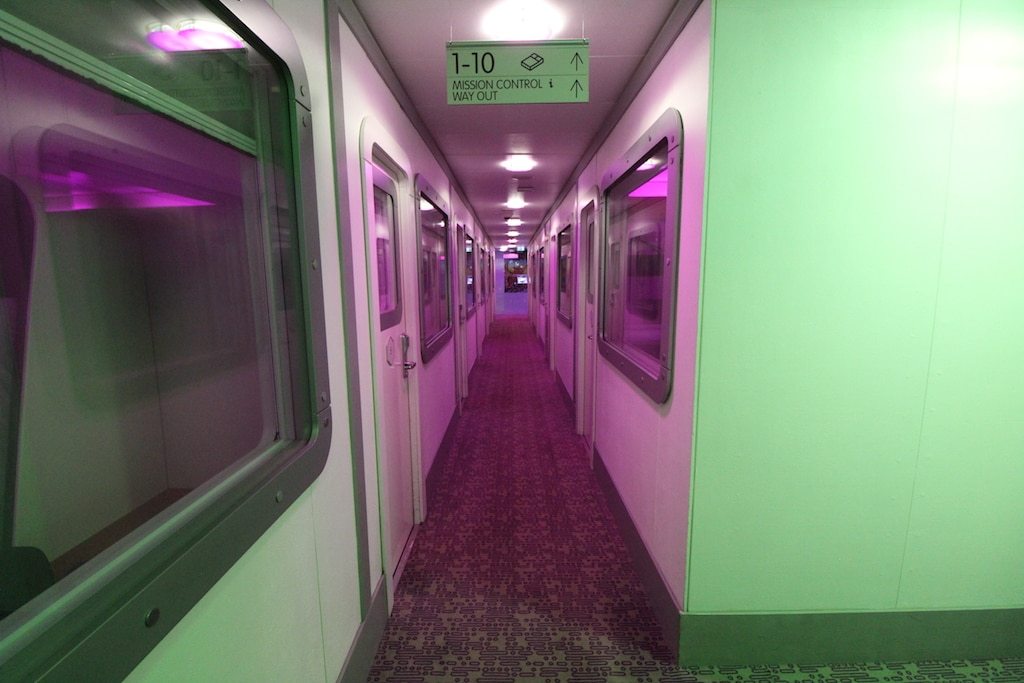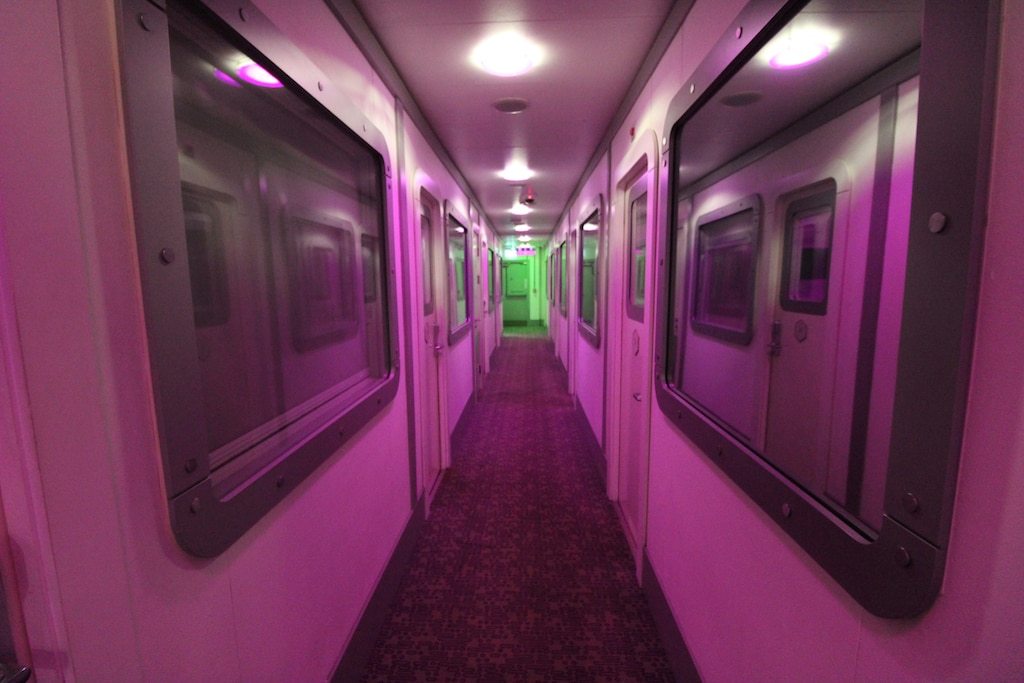 4- Power Outlets Galore
This is such a small thing to some, but a major thing to me. My room had so many power outlets and I was able to charge everything I needed for my flight.
While I only had one UK adapter and always bring my own power strip with me when I travel, it was still refreshing to know that I could have charged all of my gadgets and electronics without issues or scrambling around to find a place to do so. I also love that they are mostly in one place as I wouldn't have been at risk of forgetting to bring something with me.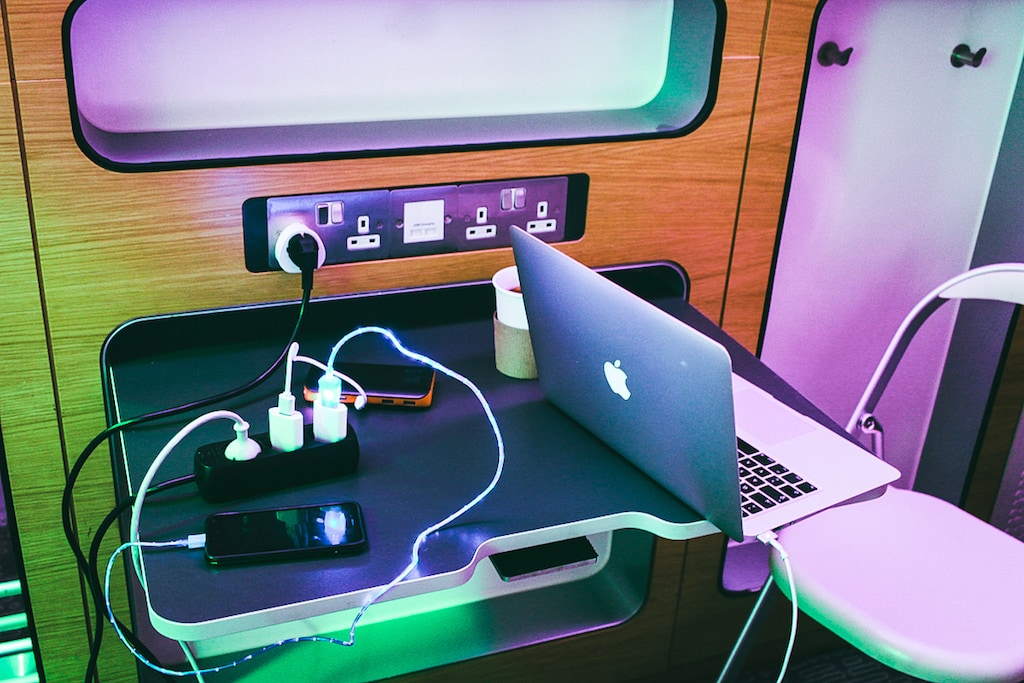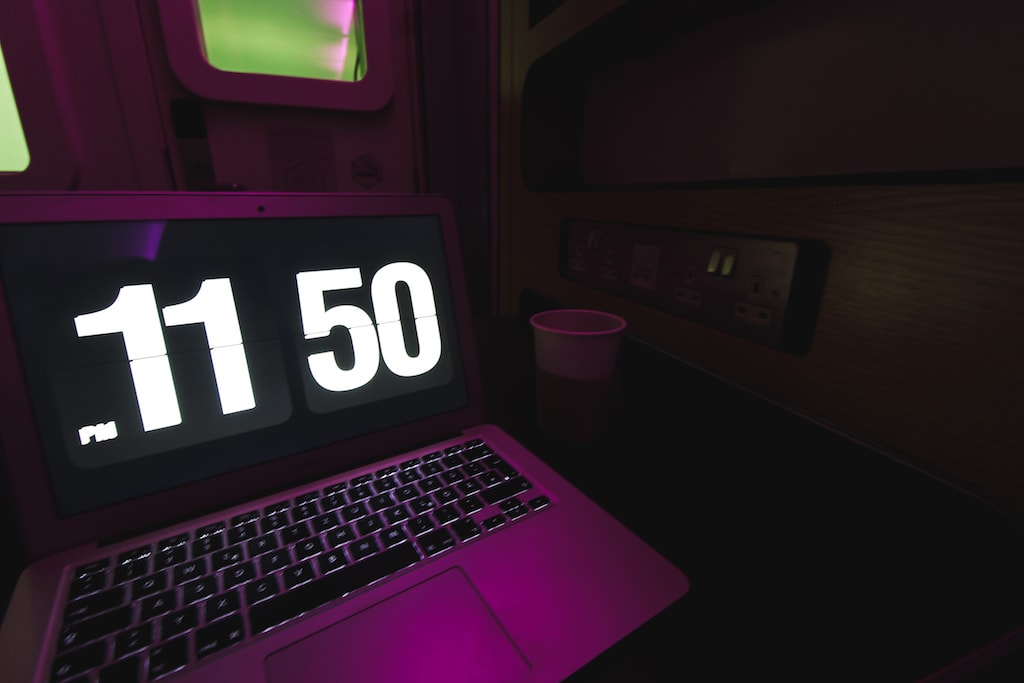 5- Efficient Check-in
The check-in at YotelAir is super efficient and easy. Before or after a long flight, you really don't want to be messing around with a lengthy and annoying check-in procedure.
I arrived a bit late that night to YotelAir and having an easy check-in procedure was literally the thing that kept me unstressed. I was able to get on that hot tea right away.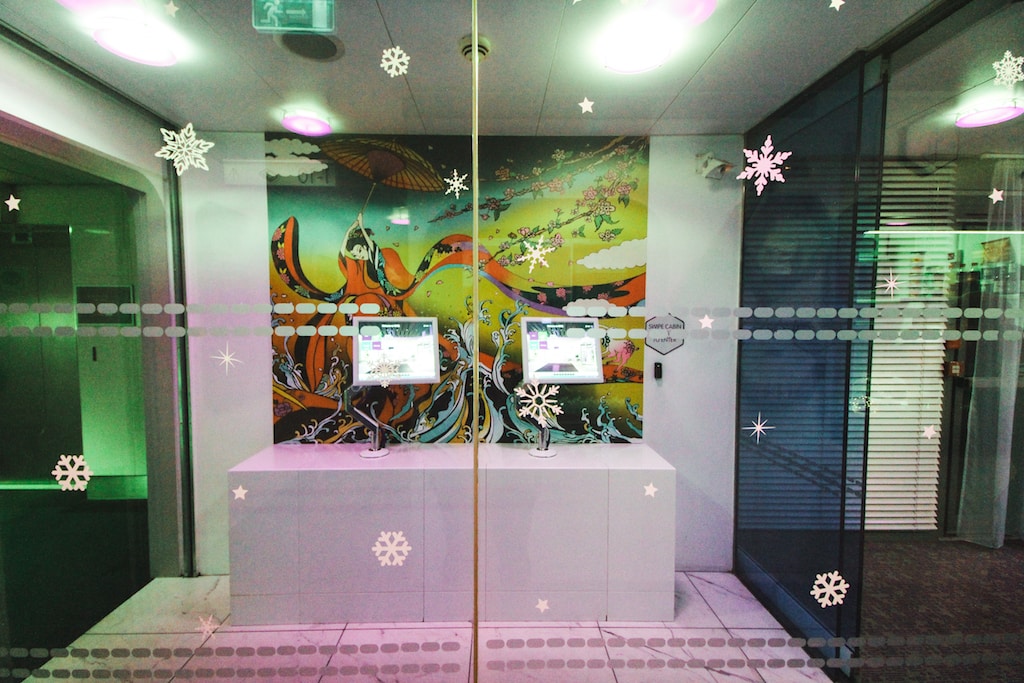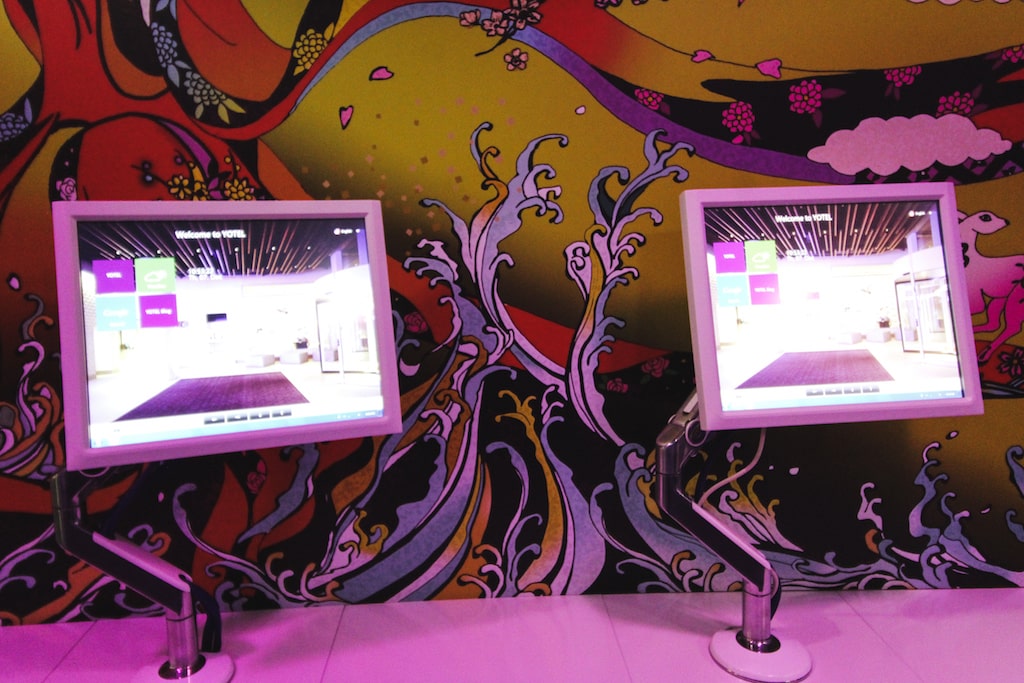 6- Right at the Terminal!
Ah…. one of the absolute best things about the YotelAir at Gatwick. It is located on the bottom floor of the South Terminal, which was the terminal I was flying out of. It is so close to the trains that I literally got off of a train, went down the elevator to check-in, wandered around sick, and then passed out.
I woke up the next morning for my flight and merely had to go up an elevator. This was awesome. I can't describe how easy the whole process made my travel day.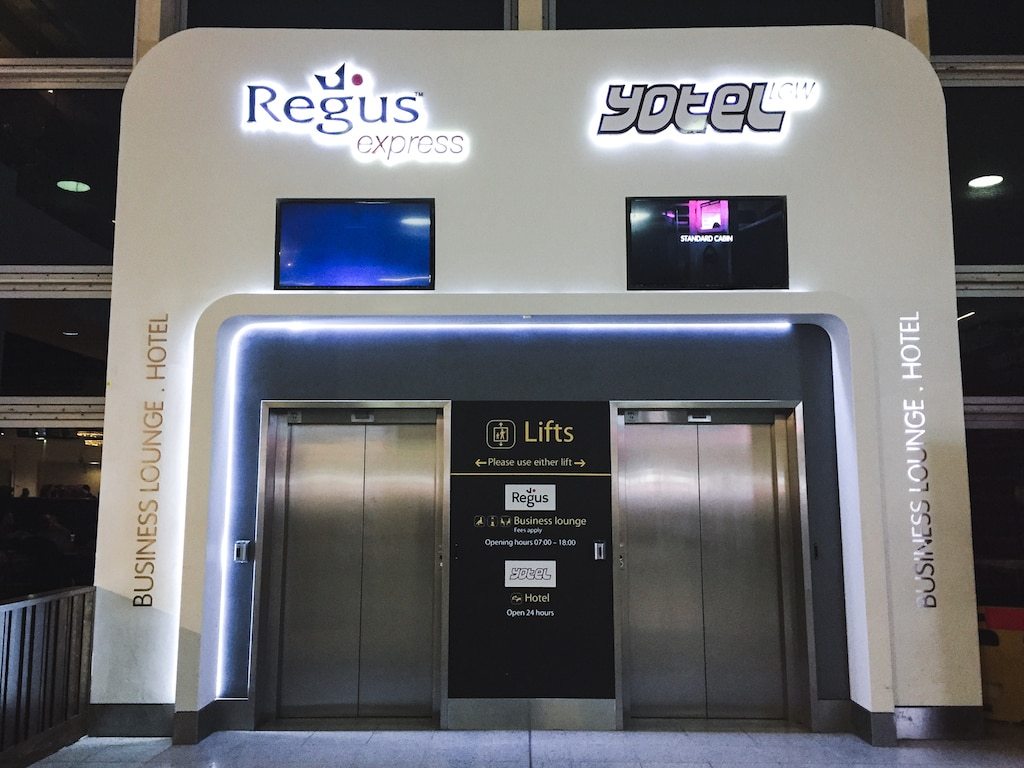 In addition to everything mentioned above, YotelAir really had superb customer service. Everyone I dealt with was beyond friendly and enjoyed chatting and took care of me with my cups of tea (it was the only thing that allowed me to talk!)
I am very grateful that everyone made my stay a bit more comforting given my horrible situation that night!
If you are passing through Gatwick for any reason at all, I highly suggest booking a stay at YotelAir there. I also recommend any YotelAir as the company prides itself on impeccable customer service and innovative and practical comfort.
I know I will be utilizing every YotelAir I come across on my travels. It made my travel day the following day so much easier, especially given the disaster we ended up facing once we hit northern Norway!
To check availability and rates at YotelAir at London Gatwick, click here.
*I was a guest of YotelAir London Gatwick in December 2017. All opinions are my own.