I have had a long and tumultuous relationship with Kyiv accommodation throughout the years. After several strings of bad luck with bad hotels in Kyiv, I finally have found some places I trust and love. This is a guide of where to stay in Kyiv for all budgets.
Kyiv Accommodation Guide: Where to Stay in Kyiv for All Budgets
Kyiv is one of my favorite cities in the world- the vibe, the people, and pretty much everything about the city draws me in. No matter if the sun is shining or if it's a grey, dreary day, the city exudes its own unique beauty that you can't help but be sucked into.
Modern Kyiv is trying to shake the shackles of the image of a dirty former Soviet city and replace it with a fairer image of a cool and hip European city. I think it is succeeding and then some and there are so many rad things to do in Kyiv these days.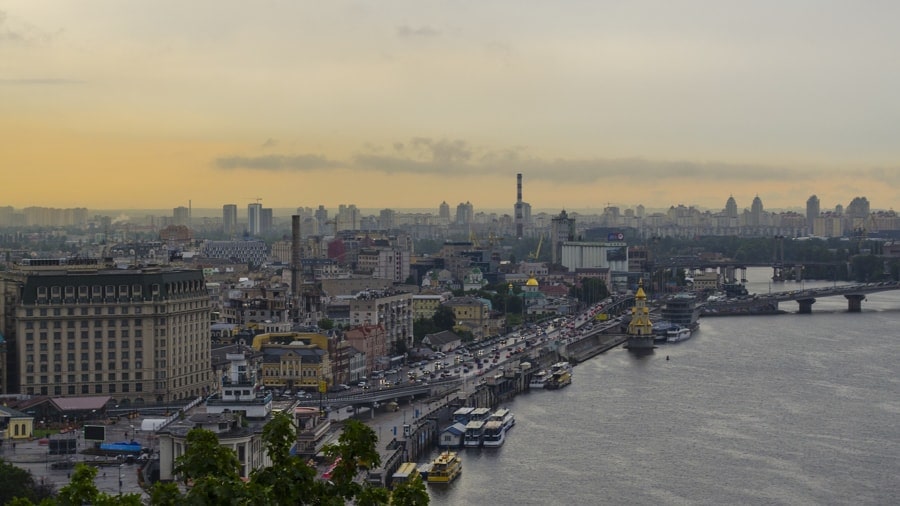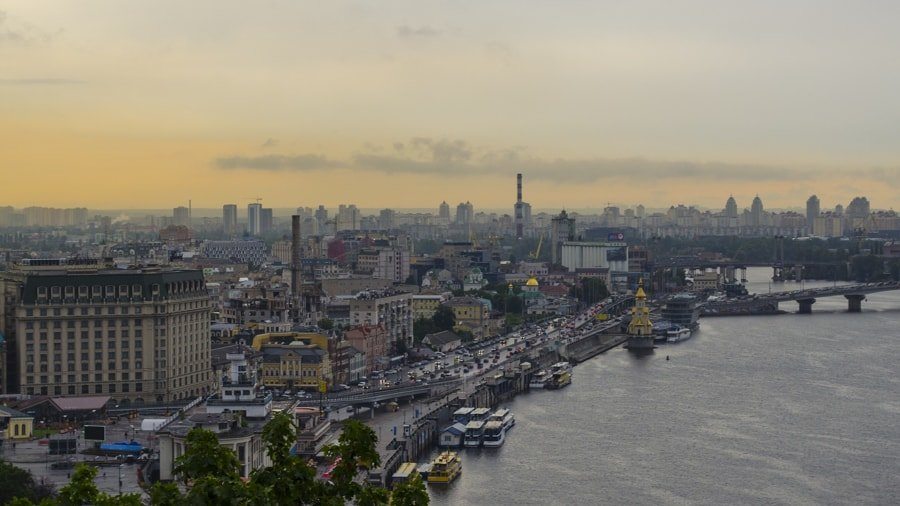 However, as much as the city and people wish to move on from the past, the recent success of the TV show Chernobyl has enticed people to the city to see the exclusion zone for themselves. This influx of tourism is amazing for the city and is giving Kyiv its long-overdue time in the spotlight.
Just a few hours flight from most European cities, there are two airports that are serviced by plenty of flights from budget to high end. It has become easier than ever to spend one day in Kyiv (or two days if you've come for a long weekend and paired it with a Chernobyl tour).
The one thing I have constantly struggled within Kyiv is finding decent accommodation and although I have been here plenty of times, I find myself occasionally shying away from the city as finding accommodation in Kyiv was a nightmare and I had the worst of luck. Thankfully, I can now happily say this has changed and I have found seven great places to stay in Kyiv.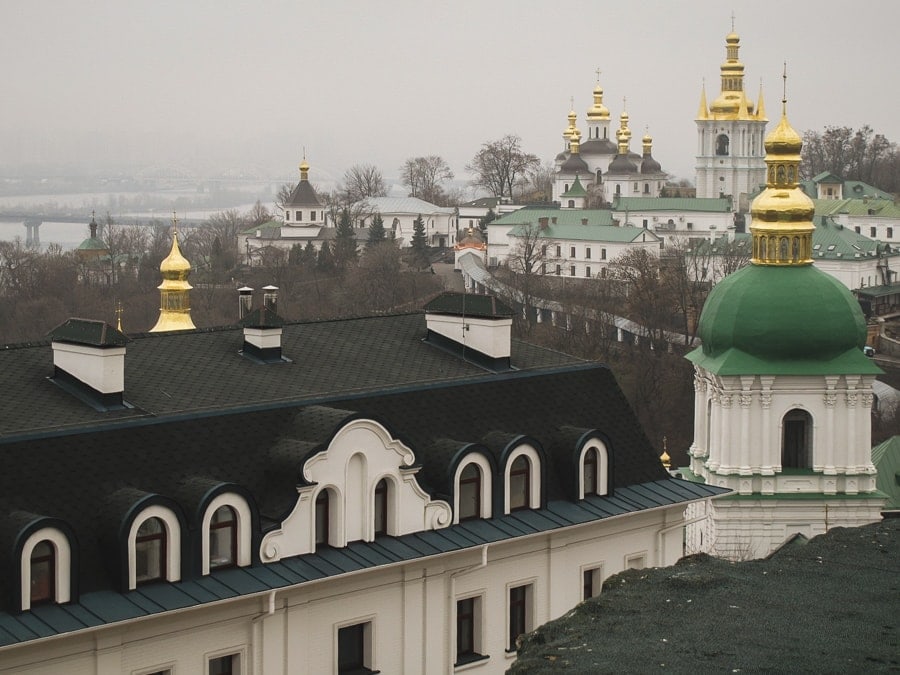 This guide will take you through where to stay in Kyiv for all budgets. I have stayed at pretty much all of these places over the last couple of years. Yes, there is a Hilton Hotel on here but I know many of you will be traveling with points or are looking for a kickass breakfast… and my friend is the head chef there and the breakfast is the BEST in the city.
Do You Need a Visa for Ukraine?
If you're one of the countries that require a visa to enter Ukraine, you will likely need to get that sorted before embarking on a trip there as visa on arrivals are kind of rare in Ukraine (and often non-existent at all). If you're looking to obtain a visa with ease and from a reliable source, we recommend iVisa. iVisa will do all the tough stuff for you and you just need to submit documents and await the visa approval.
Best Kyiv Neighborhoods to Stay In
When someone is traveling to Kyiv, I always recommend three areas to stay in. This is a quick recap of each of those areas and why I think you should consider staying there.
Maidan and Khreschatyk
The first is around Maidan and Khreschatyk Street. This is the very heart of Kyiv and there is so much going on there and you can reach everywhere from this location. A few of the hotels listed below are located near Maidan and it will feel like a breath of fresh air to stay somewhere so centralized for an affordable price.
Arsenalna Area
I also recommend the area around the Arsenalna Metro Station. This area is home to some of Kyiv's most famous sights like Mariinsky Park, the Holodomor Genocide Museum, WW2 Museum, and the Kyiv Pechersk Lavra. There are good restaurants here and you can find all kinds of food from Central Asia cuisine to local, Ukrainian food. Arsenalna is also a good metro station to commute to and from.

Podil
My favorite neighborhood in Kyiv is Podil. This is kind of the hipster area of the city and is home to a lot of amazing food and street art. Some of the best cafes and Kyiv craft beer bars are located in Podil too. It is also a short walk to many of the monasteries and is not that far from Maidan.
High-end and Luxury Hotels In Kyiv
Hilton Kyiv
The Hilton Kyiv offers luxury in the heart of Kyiv. The stunning, five-star hotel is located in the middle of Kyiv although slightly away from Maidan. The hotel offers clean and spacious rooms fitted out with all the necessities such as a mini-fridge, kettles, and incredible en suite bathrooms.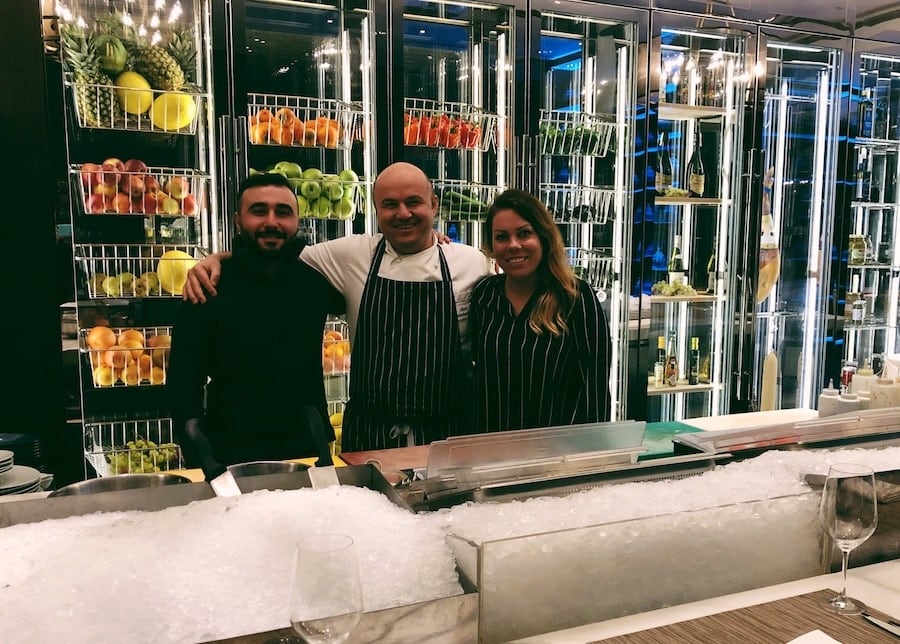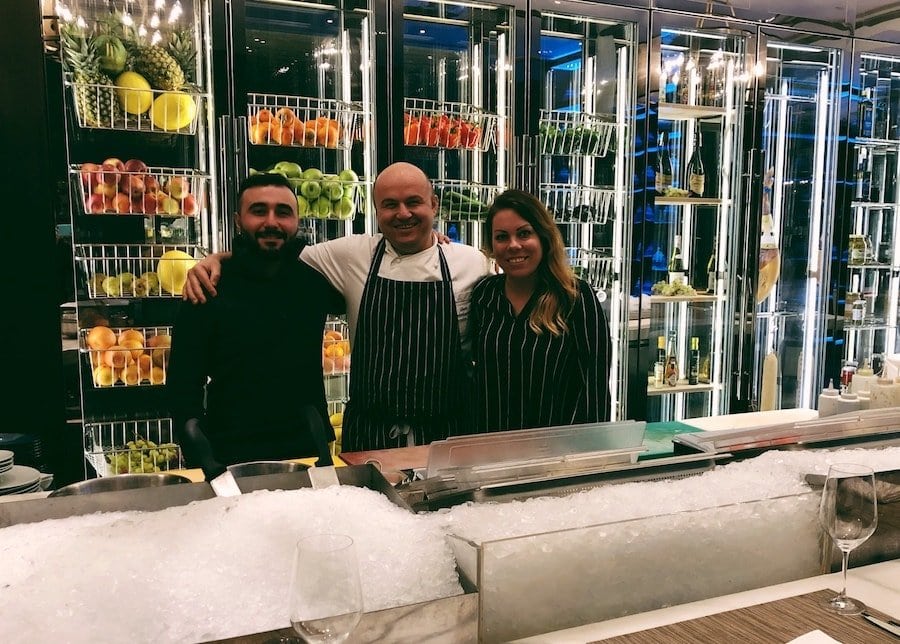 Along with some of the most modern and stylish rooms available in Kyiv, the Hilton has the best breakfast buffet available in the city. The buffet contains an extensive array of delicious breakfast items, from tasty sausages and eggs to a fantastic array of baked goods. The breakfast does not come included in the lower price rates for rooms but it is worth treating yourself to at least once. After gorging yourself on the delectable breakfast, there is a fitness center that is free to use for all guests available to work off all the food.
Even though the hotel does not sit directly in the center of Kyiv, it is only a half-hour walk from Maidan and many of the major sites are easily reached by Kyiv's extensive metro system.
–> For current rates and availability click here
City Hotel
City Hotel is a gorgeous hotel located close to the center of Kyiv. The 15-story hotel has plenty of modern and spectacular rooms, many of which include their own private balcony where you can enjoy spectacular views over the city. Along with the desirable views, you will enjoy one of the most comfortable beds I have ever had the pleasure of sleeping in. Rooms come fully equipped with flatscreen TVs and a kettle.
One of the highlights of this hotel is the friendly customer service that is provided. Starting at the check-in, the staff will do everything to make you feel comfortable and happy. After the pleasant check-in experience, I headed to my room to find a complimentary bottle of wine waiting for me. It is the small touches that really added to my stay in the hotel. Wine always helps.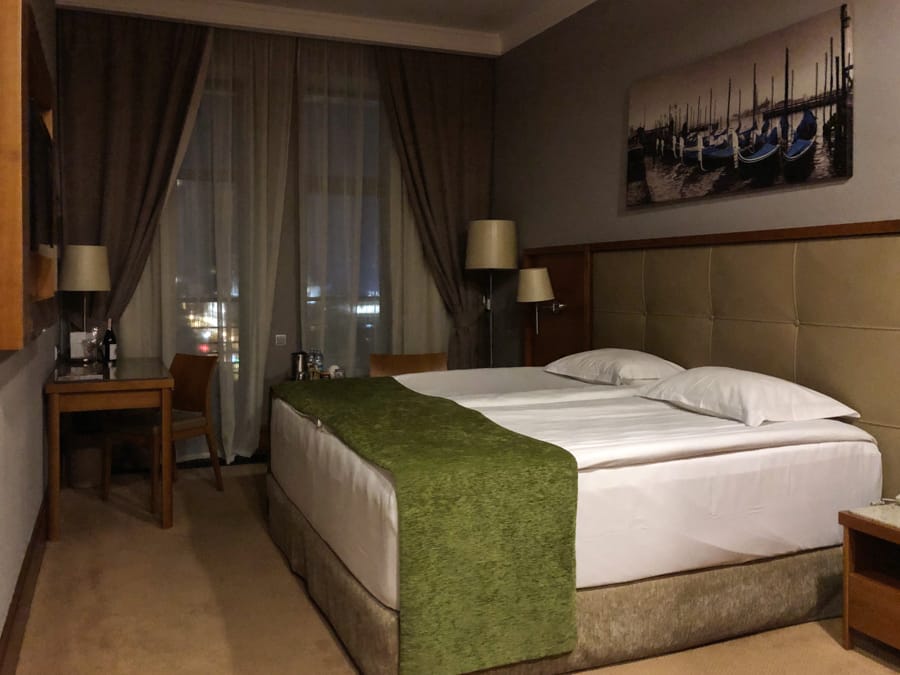 Breakfast is available at the hotel for an extra charge and there is a large variety of breakfast items available on the menu and by all accounts, it is definitely worth the additional charge. There are also some restaurants within the building that offer a small discount to those who are staying at the hotel for those who are not wanting to venture out for food after a long day of exploration.
–> For current rates and availability click here
Mid-Range Kyiv Hotels
Ukraine Hotel
Sitting in the heart of Maidan is the famous Ukraine Hotel, a large and imposing Soviet-era hotel that is one of the most notable buildings in the square. The large Kyiv hotel has a little bit of an outdated feel to it from the second you walk into the large foyer, although it does provide a feeling of history and it's easy to see how this hotel was, at one point, one of the most premier hotels in the city. The rooms themselves, despite showing their age, are comfortable and spacious, many of which have spectacular views over Maidan.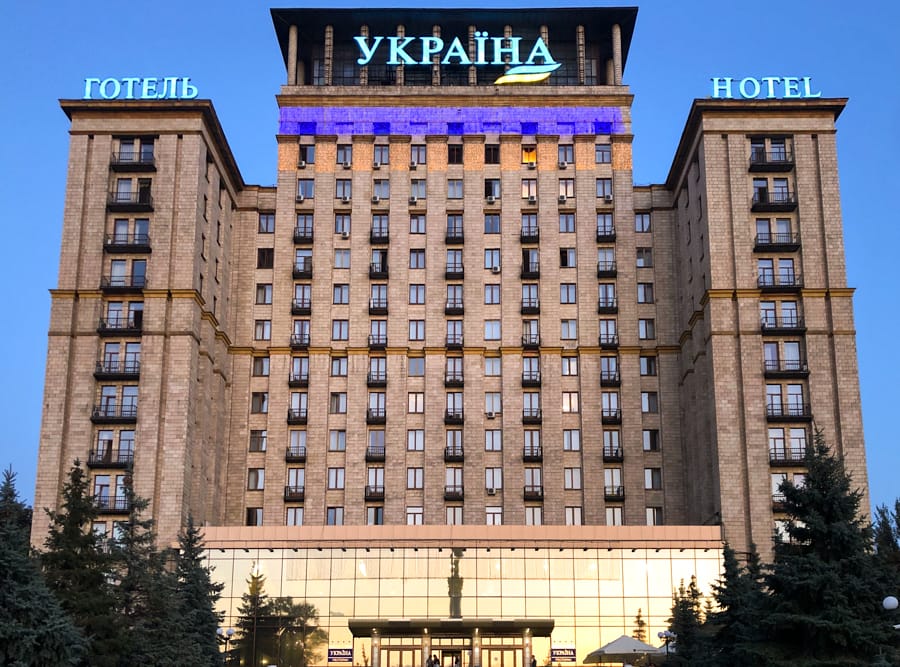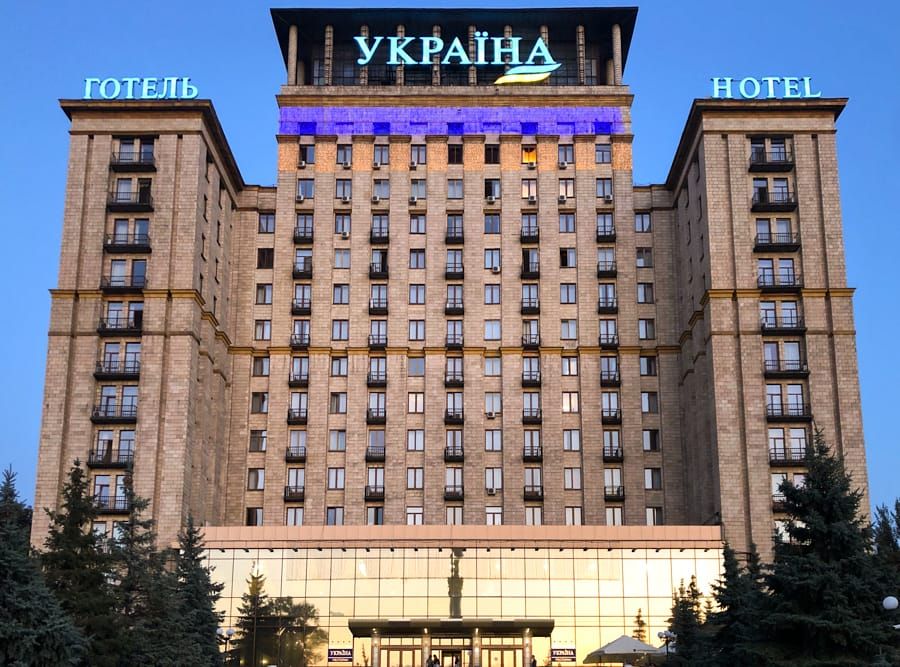 During my stay in the hotel, I was fortunate enough to score a business suite for a really good price. In my suite, I had 4 separate rooms, including a living room, office, bedroom, and bathroom. The highlight of the suite was the epic view from the living room balcony which looked over Maidan from the 11th floor. Included in all room rates is a large breakfast buffet which is available daily and has an extensive range of hot and cold food.
Location-wise, this hotel is superb with much of the city within walking distance or a short metro ride away. However, if you arrive at the hotel via public transport, you will need to walk up a small hill with your baggage to reach the entrance. Alternatively, you can enter via the Globus shopping mall which has escalators that will take you up the small hill.
–> For current rates and availability click here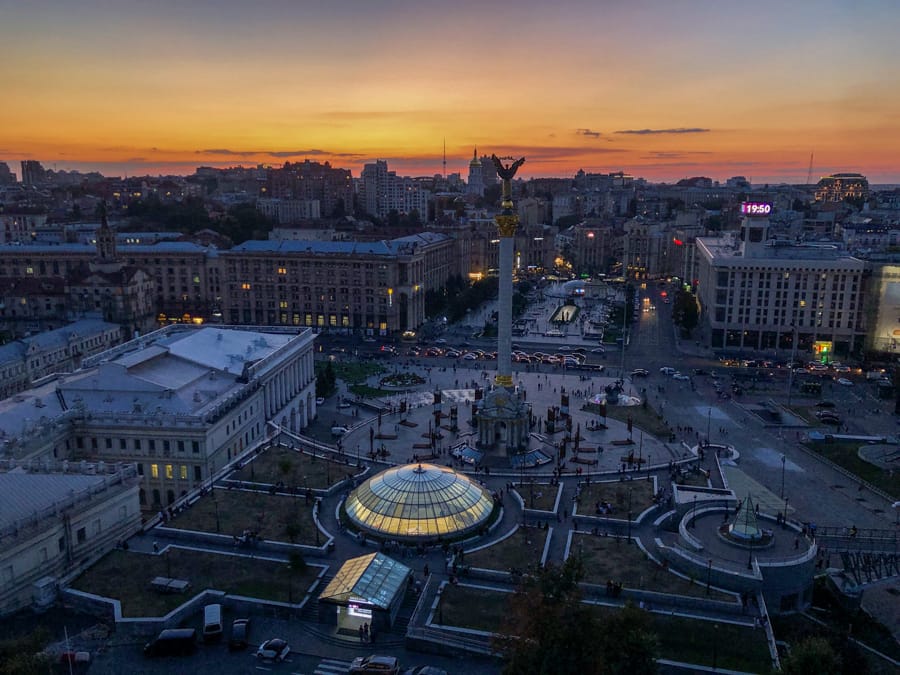 City Apartments Kyiv
If you are looking for a bit more of an independent feel, the City Apartments Kyiv is a great option. Each self-contained apartment has a small kitchenette, bathroom, balcony, and sleeping area. The apartments are incredibly comfy and spacious and despite being in older apartment blocks, have been renovated to a very high standard. Even though there is a small kitchenette available, it is also possible to purchase breakfast in the mornings.
The location of the apartments couldn't be better as they are situated just off of Maidan. Thanks to their central location, there are plenty of places to eat and drink in the area with a fantastic Georgian Restaurant located at the entrance of the apartments. There are also the musical fountains located a 2-minute walk from the apartment door.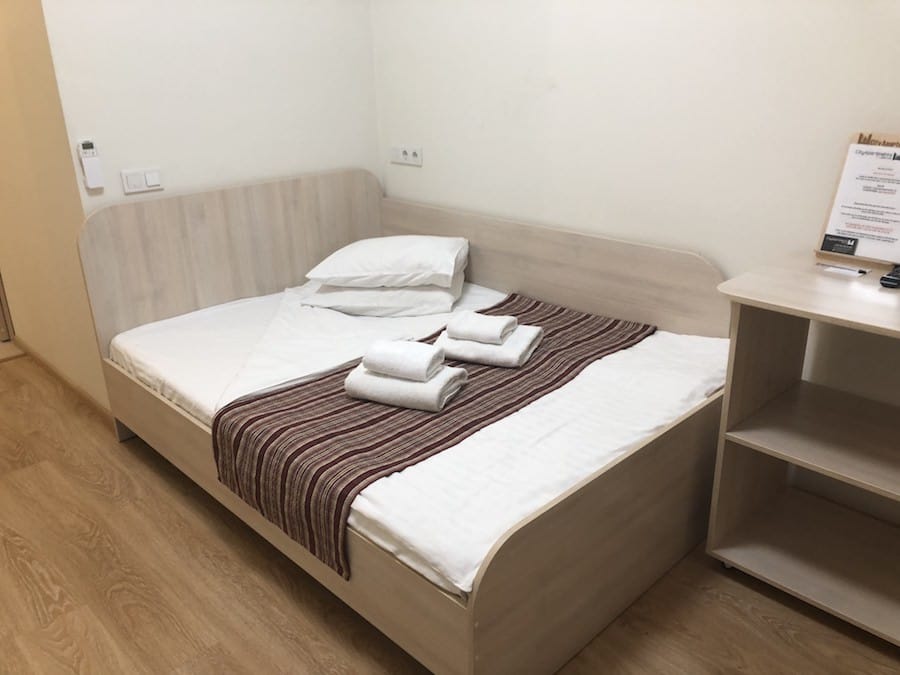 Another advantage of the apartments is that they are right next to the meeting point for many Chernobyl tours, meaning you will have no problem reaching the meeting point on time for the 8am start.
I should note when you first go to check-in, you might struggle to find the reception, you will need to walk through the Georgian restaurant to reach the entrance.
–> For current rates and availability click here
Salute Hotel
If you are a fan of socialist modernist architecture, Salute Hotel is one of the best places to stay in Kyiv. The renowned building has a futuristic shape and style to it. The interior of the hotel is slightly kitsch and plays on its Soviet past. Thanks to its unique shape, each room has a wonderful view of the city. One of the more interesting things about the hotel is the foyer, where a ramp spirals up to the various floors.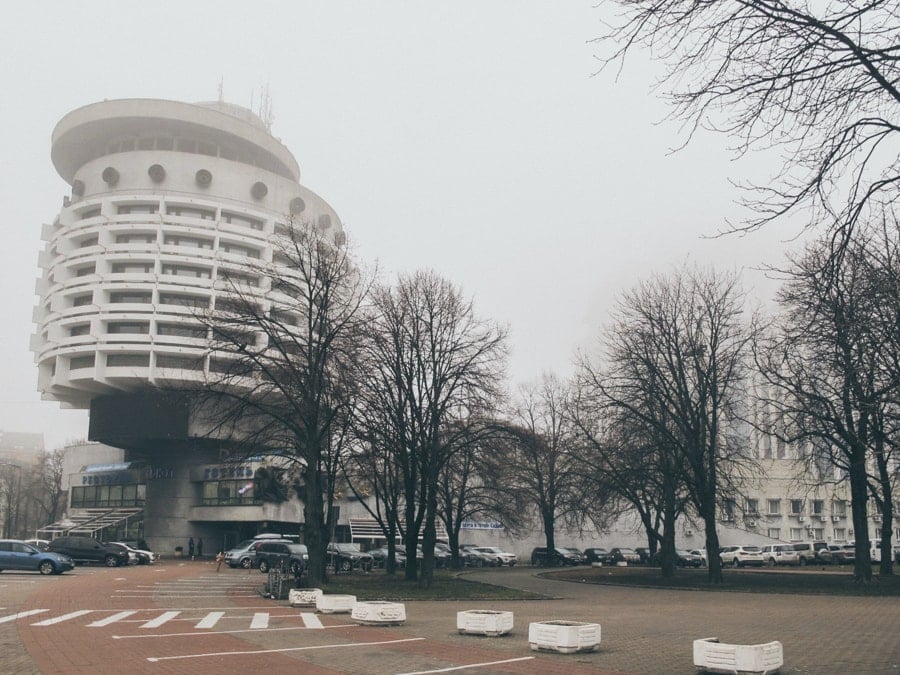 On-site there are various other businesses such as a hairdresser, restaurant, and billiards club. The location of the hotel is close to the historic district of Kyiv, along with the world's deepest metro station, Arsenalna.
Breakfast is available at the hotel for a small charge, however, there are some room rates where it is included within the price.
–> For current rates and availability click here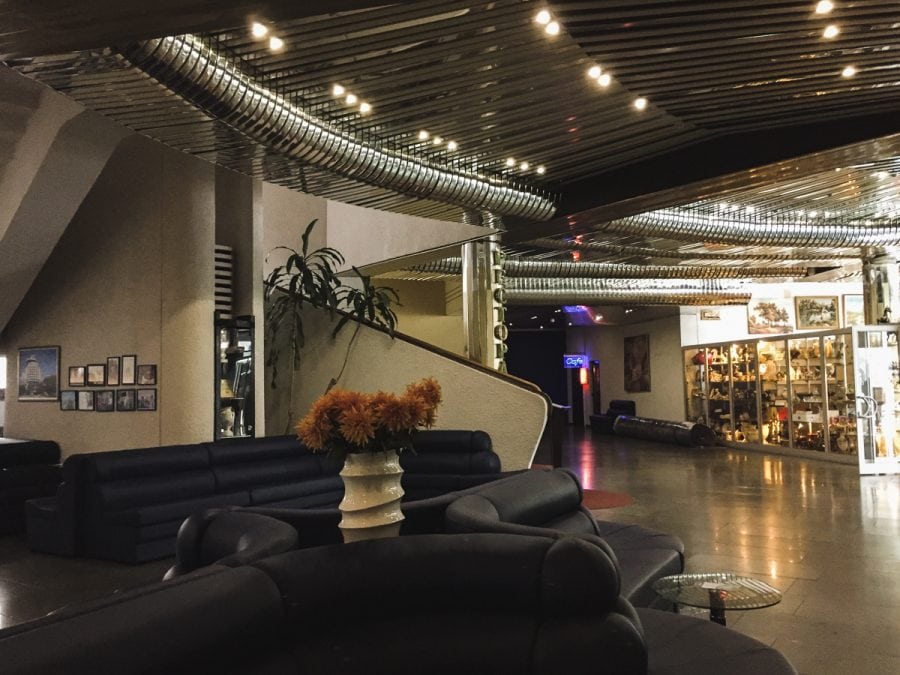 Hostels in Kyiv
Hostel Podolski Plus
Located in the Podil district, the Hostel Podolski Plus is a great place to stay for those who are traveling to Kyiv on a budget. The affordably priced Kyiv accommodation is clean and comfortable with a large and well-equipped kitchen available for use. There are five different types of rooms available in the hostel, from single occupancy rooms to shared rooms with up to four beds and a shared bathroom.
Despite being located slightly out of the city center, you can quickly reach Maidan and other areas of the city using the metro. From the hostel, you can explore the vibrant area of Podil easily by foot. Some of Kyiv's best cafes are in Podil.
–> For current rates and availability click here

TIU Khreshchatyk Hostel
For a more centrally-located hostel, the TIU Khreshchatyk Hostel is in the perfect location as it is situated on the busy and vibrant Khreshchatyk street. The hostel provides large clean rooms with up to 10 beds in them. Each guest will be provided with their own locker to store valuables in, as well as towels and bedding. There are shared bathrooms and a kitchen available on site, although if you are looking for decent food, you will find no shortage of places to eat in the surrounding area.
Thanks to its awesome location, the hostel is pretty much within walking distance of many of Kyiv's best and most famous sites. For those looking to do a bit of shopping, Khreshchatyk is the ideal place with many shops and stores on the street, such as Zara and Reserved in the nearby Globus. For those looking to go out for food and drinks, you will easily stumble across plenty of places within a short distance.
–> For current rates and availability click here

Tours of Kyiv
If you're off to Kyiv and desire to see a lot of the city… there are many tours you can take that will give you a taste of the Ukrainian capital in the best way possible. There are so many day trips such as ones to Chernobyl and the one to the nuclear missile base in Ukraine… but there are many walking tours and trips to be had around Kyiv itself. Here are a few great tours we recommend of Kyiv:

Do You Need Travel Insurance for Ukraine?
We already recommend traveling with a good travel insurance policy, especially when in Ukraine. Accidents happen no matter where you are in the world and feel reassured that you are covered will make it all so much easier. We recommend SafetyWing for travel insurance. They are reputable and offer great quotes depending on your destination and lifestyle.
>> Click here to get a quote for Ukraine travel insurance
Additional Reading for Your Trip
If you're off to Ukraine and are looking for something a bit more tangible that will be a great travel resource, I highly suggest purchasing Insane Ukraine, written by my friend and fellow Ukrainian, Lena. The guide covers Kyiv in-depth and gives you the low-down about what to expect traveling there and some tips from a Ukrainian.
>> Click here to order your copy of Insane Ukraine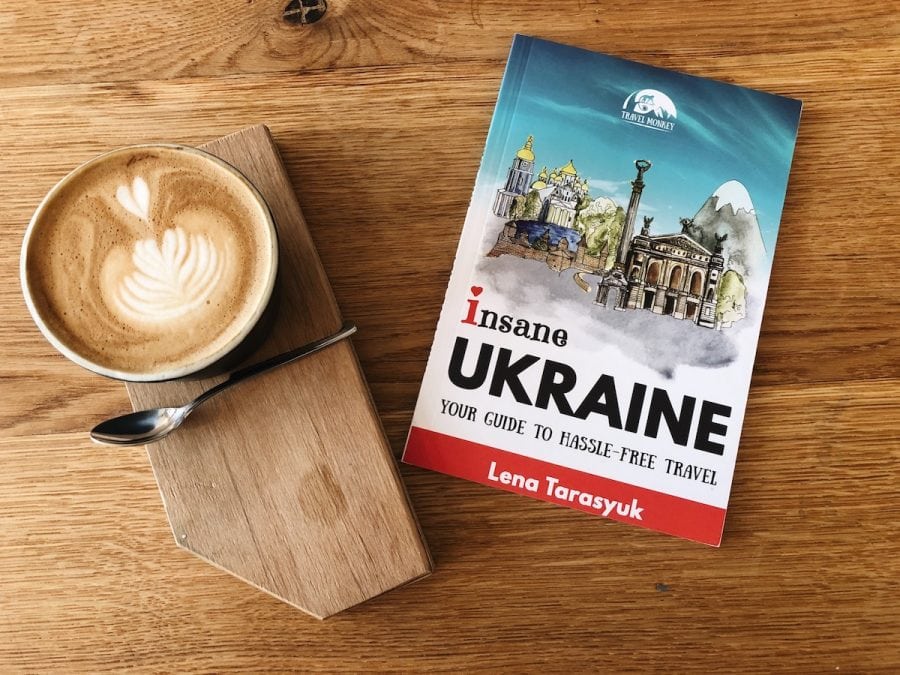 We hope that you are able to have a wonderful trip to Ukraine and that you have great luck with Kyiv hotels and accommodation. If you have any questions or additional suggestions for places to stay in Kyiv, please leave them in the comments section.