Out of all the cities I have visited around the world, I have yet to connect with one in the same way and manner that I did when I visited Kuala Lumpur, Malaysia. I had been in Thailand for a couple of weeks roughing it due to a low budget when I decided to randomly fly down to Kuala Lumpur and treat myself to a more 'luxurious' of experience. Treating myself to a more 'luxurious' experience is my way of saying I wanted to eat Malaysian food and learn more about the culture (and then eat some more). My days in KL were limited…. in fact, I only had 48 hours in Kuala Lumpur, but I did capitalize on everything there was to do there in the best way that I could. I also had to sit at the shopping mall for a few days waiting for my computer to be fixed, so there is also a bit of regret regarding the things I missed out on while there! Below are the five essential things I think you should do when visiting Kuala Lumpur.
Visit the National Mosque
I think mosques are beautiful. The more renowned ones are often clean, aesthetically pleasing, and are a great place to learn about a different culture and religion.
The National Mosque of Malaysia in Kuala Lumpur holds over 15,000 people and covers 13 acres of land, much of which has been transformed into colorful gardens.
The Masjid Negara, or National Mosque, is best reached by taxi. You will pay a small entrance fee once you arrive and please dress respectfully and act respectfully when there!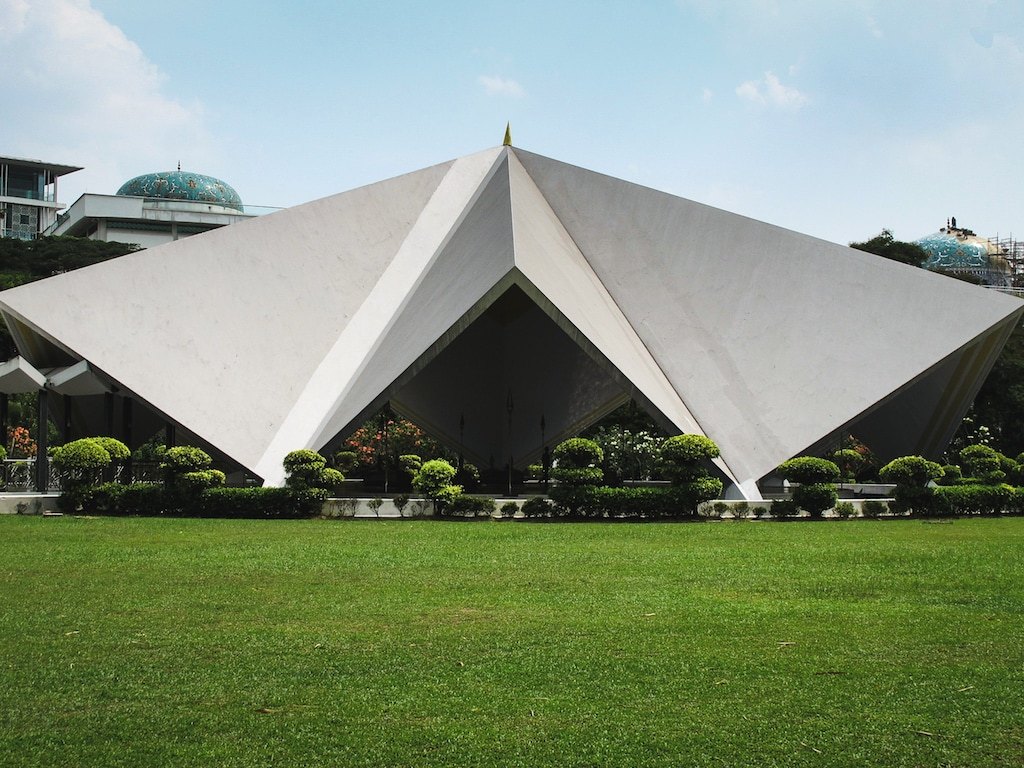 Take a Day-Trip to Melaka
One thing I quickly learned about Kuala Lumpur is that you sometimes need a break from the hustle and bustle of city life! While the Batu Caves can offer a little bit of this, a visit to Melaka is highly recommended as you get to experience a different city- one a bit more colonial and charming than the tall skyscrapers that dot KL.
Melaka can be reached and visited as a day trip from Kuala Lumpur or you can stay longer and book a hotel there. I recommend you to book Melaka hotels on Traveloka if you're keen to stay in the city overnight.
To get to Melaka from Kuala Lumpur, you are best taking a bus from the central coach station in Kuala Lumpur as the trains may not all go to the Melaka city center.
Batu Caves
Not enough time to take a trip to Melaka but still need a bit of downtime and culture close to the Kuala Lumpur city center? Look no further than the Batu Caves. The Batu Caves were one of my favorite things in KL and one I wish I had spent a bit more time at given they weren't super crowded the day I was there. The limestone hill is a series of caves and religious sites. The caves also have the world's largest statue of Murugan, a Hindu god, which prominently stands before the caves at 140 feet, or 42.7 meters, high. I had a nice lunch, a good hike up the stairs, and a few arguments with some monkeys at the caves. Getting to the Batu Caves from the city center seriously couldn't be any easier. You will head to KL Sentral Railway Station and take the train labeled "Batu Caves" 8 stops to the Batu Caves stop.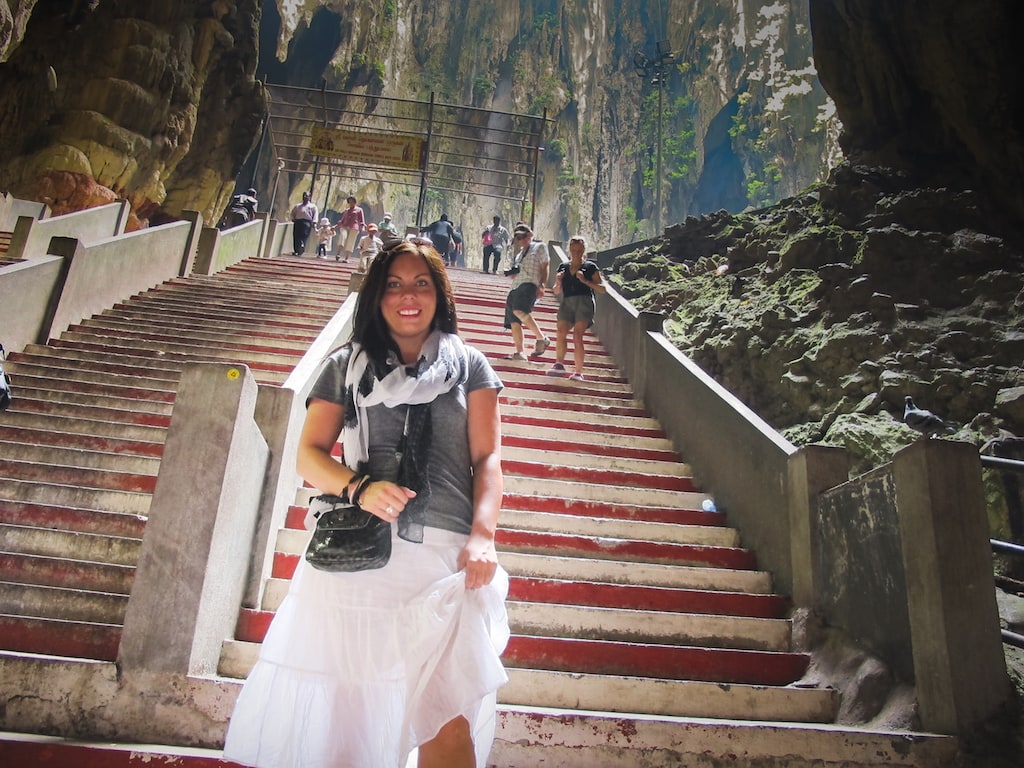 Find a Market and EAT!
Honestly, my favorite thing about Kuala Lumpur and Malaysia is the food. I couldn't get enough of the stuff. Fortunately, KL wants to feed everyone that steps foot in the city and there are enough markets to keep travelers occupied for days. I found a few close to my hotel when I was there and while none were sizeable or the main markets, I suggest just walking around and getting lost until you stumble upon one. If you're a planner and don't want to proceed that way, you can make plans to head to the Taman Connaught market, OUG night market, or Jalan Alor… where you can feast on some of the world's best food all night and day long.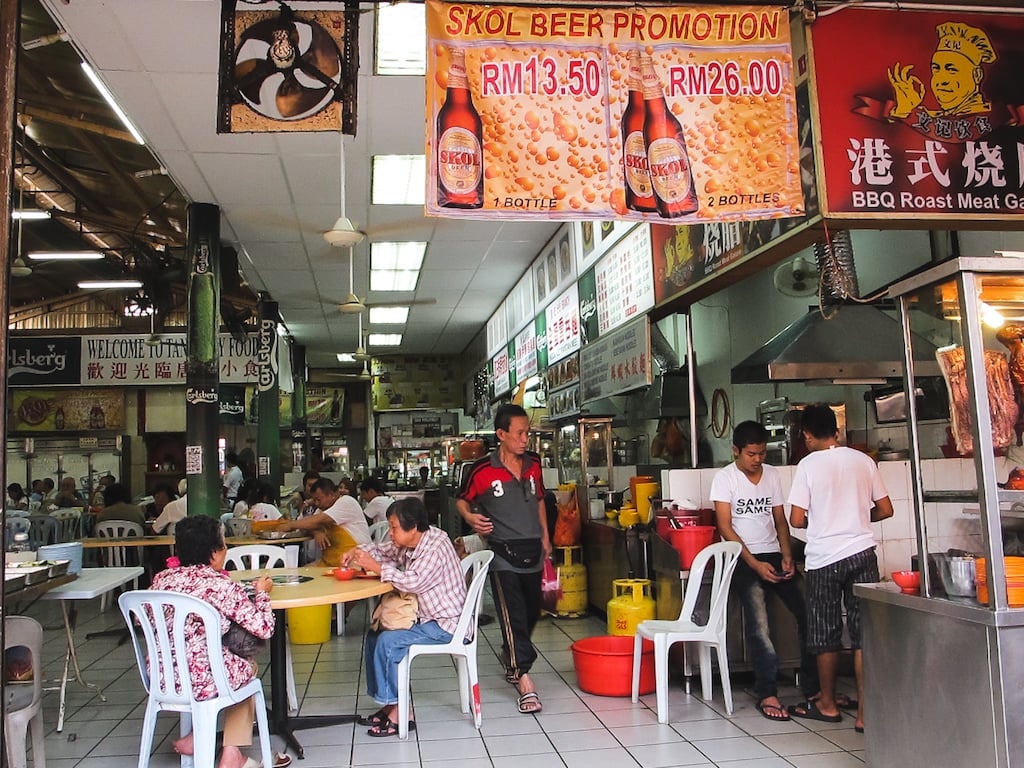 KLCC Park and the Petronas Towers
What good would a Kuala Lumpur list be if I didn't mention the Petronas Towers? While I didn't care to go inside during my trip there, I did love observing them from various angles and places in the city. My favorite view of them came from the nearby KLCC Park, where I hung around at night and watched the light and water shows while glaring at the world's tallest twin towers (formerly the world's tallest buildings!)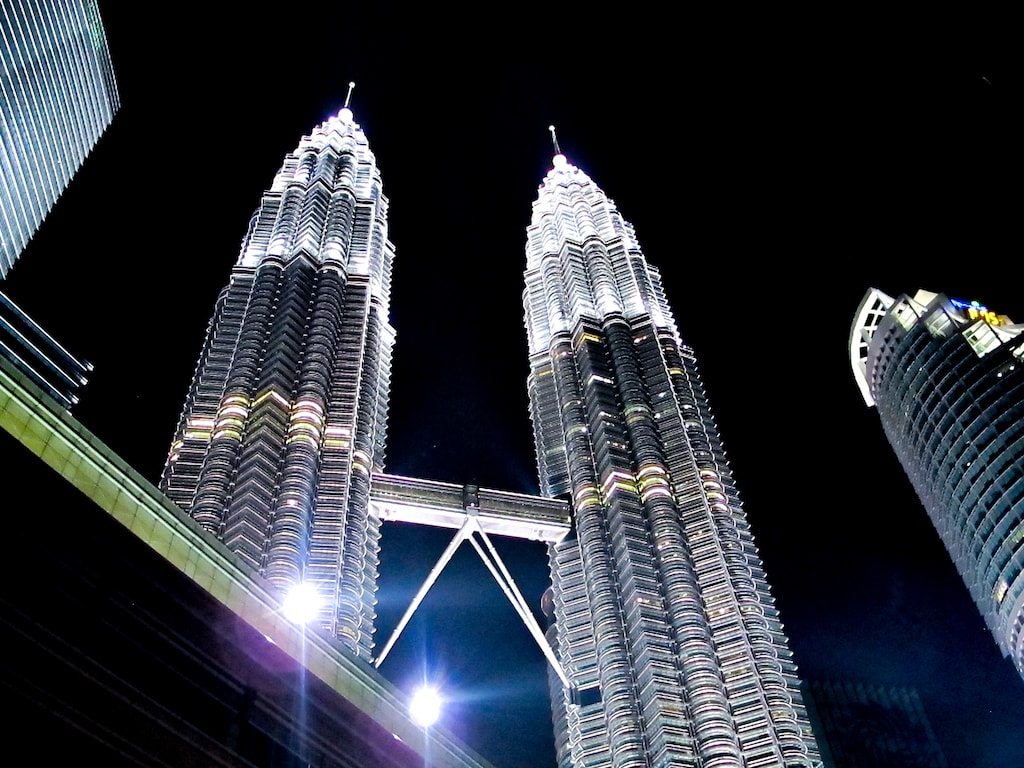 Kuala Lumpur is one of my favorite cities in the world for its mix of people, architecture, food, and culture. I never got bored in the city and I can't wait to go back and visit again as the city is so dynamic and ever-changing. What is your favorite thing about Kuala Lumpur? Is the city on your list?
If you're heading to Malaysia, don't forget to book your hotel ahead of time as certain seasons, celebrations, and holidays can book up fast! In addition to booking hotels ahead of time, be sure to do some research on the culture and appropriateness when visiting KL.