There are many important things to know before you visit Lithuania. This is a guest post from Lithuanian blogger Astraveler indicating all the useful things to know before visiting Lithuania.
We hope that if you're traveling there… this will be a great starting point for helping you plan your trip to Lithuania.
Things to Know Before You Visit Lithuania
Planning for a trip to Lithuania? Well, you should then read this article till the end to gain information on its history, culture, key facts, conveyance, currency, attractions, and more.
The read will surely give you a better idea of what to expect during your visit to Lithuania. So, here you go!

What to Know Before Traveling to Lithuania
Traveling in Lithuania is Cheap
There are several means of transport in Lithuania, so depending on your preference and budget, you can pick one for yourself. The roads here are considered to be the best in Eastern Europe. Buses are inexpensive, so is renting a bike!
There are also several buses that connect the main cities to regional towns making traveling to various towns simpler.
Moreover, there are various bus companies that offer their services and among them, some are extremely efficient and reliable. So, before you purchase tickets, you should check their frequency.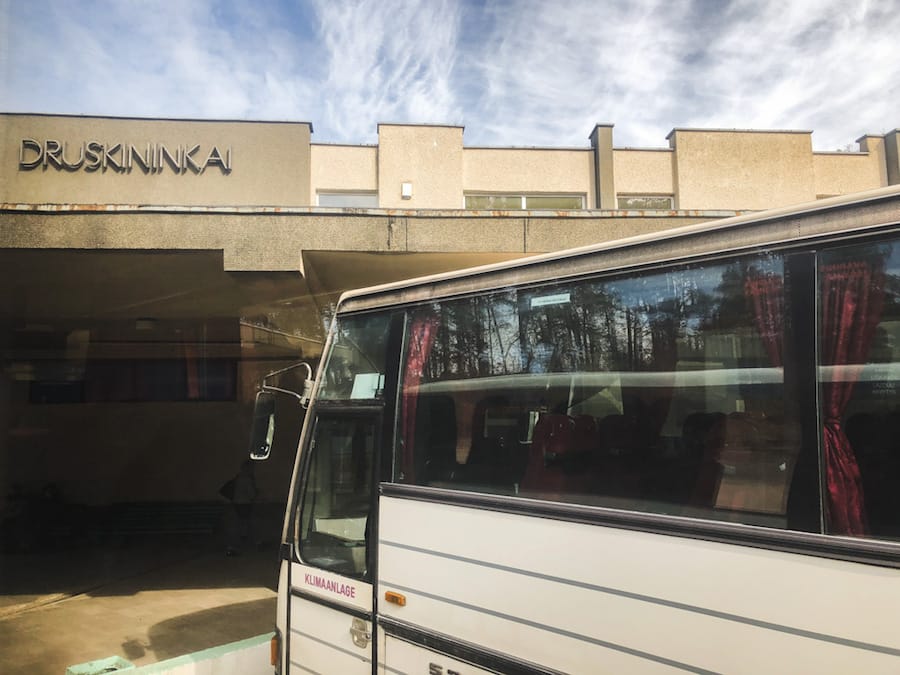 You can also rent a car to explore the entire area, which is easily available at various car rental kiosks at the airport. There are many travelers who prefer renting a bicycle so that they can discover the place at their own pace.
Lithuanian Railways is not as popular as in Western European cities.
There are few destinations that are connected through rails, so you need to check on the map before planning a rail journey. Renting a car or using your own is a perfect choice for those traveling to various cities of Lithuania.
There is abundant parking space available and most of them are free of charge. Local taxis are not recommended as the drivers can be rude and charge higher than expected.
You may book an Uber ride online to have a safe and stress-free trip.
>> Click here to rent a car in Lithuania
Lithuania is Part of Schengen
You can use a single Schengen visa to visit all member states as listed in the 'Schengen Treaty'. Twenty-six European states fall under the Schengen Area, and Lithuania is one of them.
Within the Schengen area, there are no customs checks or border controls, so you can easily travel to neighboring countries of Lithuania by road and without any worries.
You can apply for a Schengen visa at any Lithuanian embassy or consulate. Remember that the Schengen visas are short-termed, and you can apply for a longer visa too, which is termed as 'national'.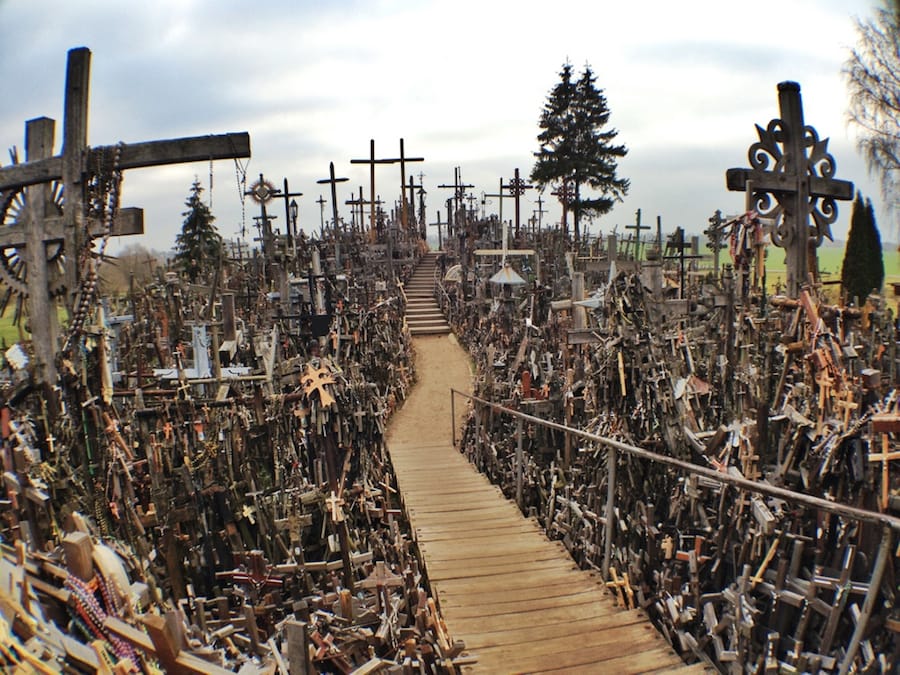 Since a single visa can be used for visiting several countries, travelers usually plan their trip in such a way that they can cover numerous places.
It is advisable to travel lightly since you need to pack and unpack your belongings frequently.
Carrying a sleeping bag is of utmost importance since you are traveling to many areas without prior bookings. You can consider packing your stuff in a compression sack as it will reduce the volume and save space.
Compression sacks are sealable plastic bags that keep the clothes compressed and works amazingly well for carrying bulkier items like sleeping bags, sweaters, and fleeces.
If you are traveling with kids then buying the best kid's luggage that is easy to carry would be the right choice.
You Can Stay in Lithuania on a Budget
Lithuania is a perfect place to visit for travelers on a budget as the prices of most of the commodities are low in comparison to any other Western European countries.
Trains and buses are quite cheap with amazing connectivity across the country.
Food and shopping will also not cost much as most of the things are available at reasonable prices. The typical cuisine that is found in colder areas like potatoes, berries, mushrooms, etc. are easily available here and costs very little.
At some popular restaurants, you will be able to place an order for dinner for two in less than 10 Euros. Lunch for two would cost less than 6 Euros, so surviving here on a low budget is easy.
Shopping in Lithuania
There are several places to go for shopping in Lithuania. Particularly on weekends, you will find innumerable open-air markets that sell stuff at reasonable prices.
The largest open-air market in the Baltics is Gariunai and you'll find sellers from different parts of the world eager to sell their products.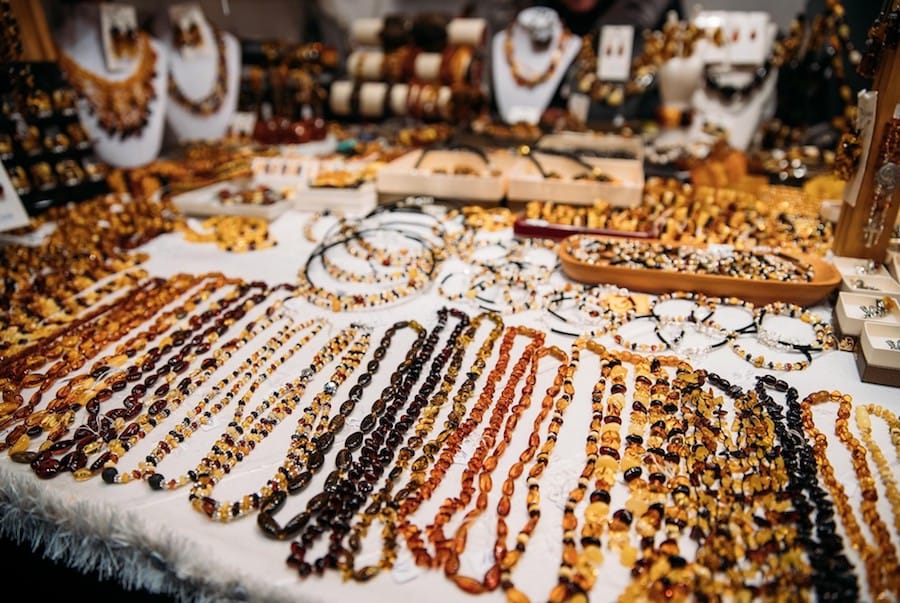 Most of the products are available at a low price, so you can buy several things to take back home. Some of the most popular things that you can buy here are black amber, amber necklaces, paintings, clayware, and more.
Visit Lithuania for Spa Treatments
For several decades, spa treatments in Lithuania have gained popularity across the globe. People from all walks of life visit Lithuania because of the mineral-rich springs and mud that are found here.
There are several spas located on the banks of Niemen, Birstonas, and Druskininkai that offer therapeutic care.
Travelers visit the area for experiencing mud baths, mineral water baths, climatic treatments, and more. There are many buildings that have been converted to accommodate the ever-growing demands of spa guests.
The different kinds of spa treatments make Lithuania a much-desired destination for a recreational break.

Vilnius Old Town Has Earned UNESCO World Heritage Site Status
Lithuania's capital Vilnius ranks as one of the cheapest cities in Europe which makes it a perfect destination for budget travelers.
It has also acquired the renowned UNESCO World Heritage Site status because of its mesmerizing architecture.
During your trip to Lithuania, be sure that you add Vilnius to your itinerary for viewing amazing churches, museums, and other architecture.
Every few meters, you will come across something interesting, so it is advisable to explore the entire area on foot or by renting a bike.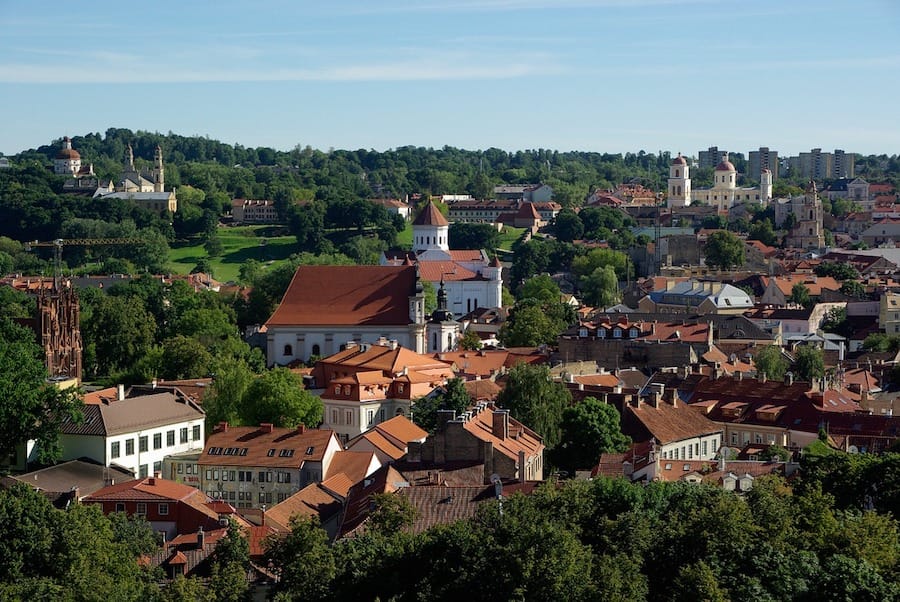 Other than Vilnius Old Town, some of the best places to visit in Lithuania are the Curonian Spit, the Baltic Way human chain, Kernave Archeological Site, and much more.
Nature in Lithuania is Mind-Blowing
Lithuania is filled with greenery and beautiful scenery. It is home to several national parks, making the place one of the most popular destinations for nature lovers.
The countless lakes of Aukstaitija National Park and the sand dunes of the Curonian Spit can enhance your holiday completely.
Among the several national parks, Trakai Park is the most convenient one to visit as it is about a 45-minute drive from Vilnius town.
Aukstaitija Park is the oldest parks in Lithuania while the Curonian Spit National Park is a UNESCO World Heritage site and the best location in the country for bird watching.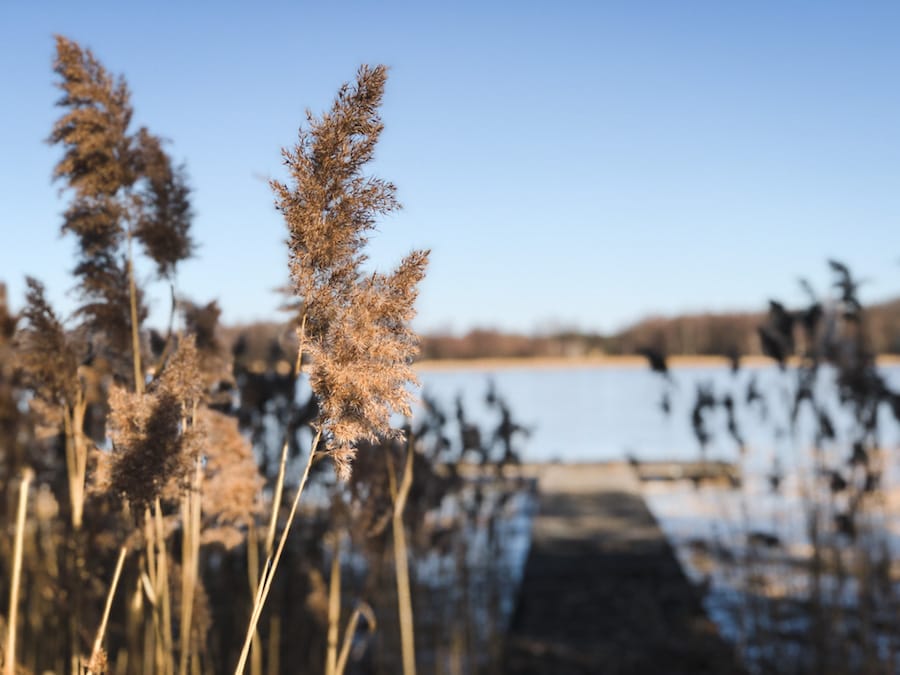 There are countless migratory birds that visit the country during spring and autumn including Bewick's Swan, Greater-spotted Eagle, varied types of European Woodpeckers, Velvet Scoter, and many more.
Know the Rules and Laws
Before you travel to any new country, knowing its rules is of utmost importance. The legal drinking age in Lithuania is 20, which is on a higher side in comparison to other European countries.
Selling alcohol after 8pm on weekdays and 3pm on Sundays is prohibited in all liquor shops, supermarkets, and night shops.
So, if you are planning to drink alcohol after these hours, then you need to visit a bar or a restaurant that serves hard drinks.
You should have a valid passport for the entire duration of your stay. The passport must have at least six months of validity in order to travel the country with ease and no issues.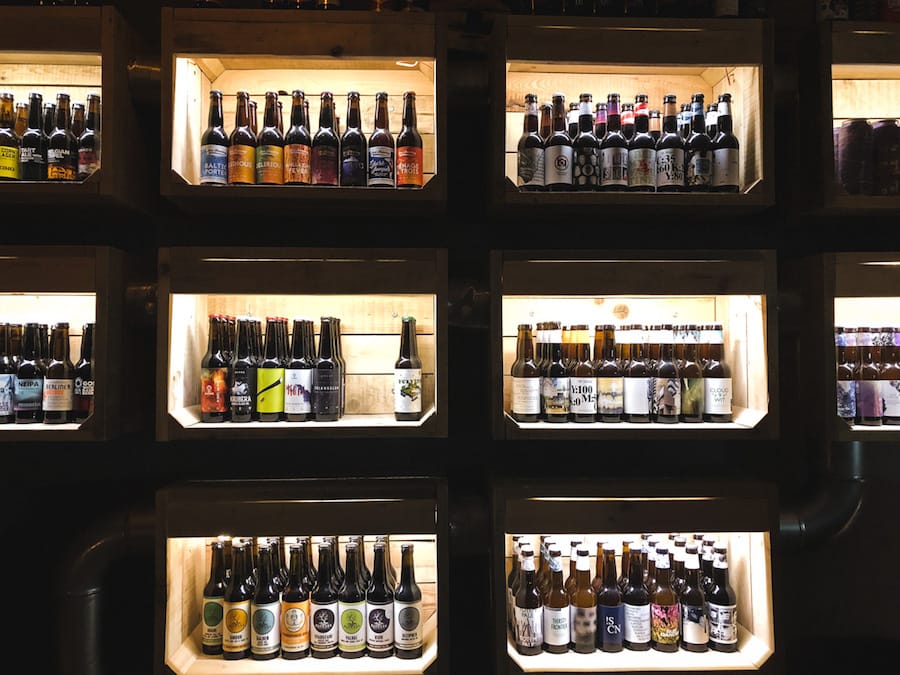 The currency of Lithuania is the Euro and there are numerous ATM machines available across the country for withdrawing local currency.
All major credit cards are accepted in various places. If you plan to take public transportation, you should buy a ticket as the bus police can unexpectedly stop buses along their route for checking the tickets.
Relish The Lithuanian Cuisine
During your travel to Lithuania, you should try out authentic Lithuanian cuisine. The dishes prepared here have deep culinary traditions and experiences.
It is best to indulge in them by visiting the place where the particular dish was originated.
For instance; Dzukija is famous for buckwheat boba and potato banda whereas in Samogitia you can enjoy their famous cibuline soup.
While traveling to Aukstaitija, don't forget to have a glass of home-brewed beer, which is commonly known as gira.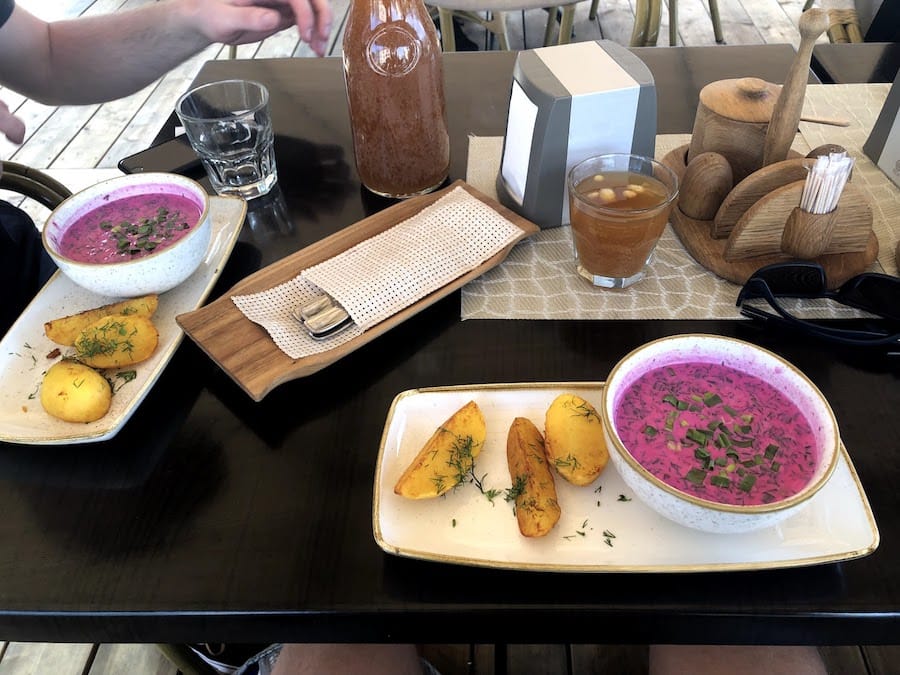 If you enjoy cooking, then you can even have the opportunity to put on an apron and try your hands on cooking authentic cuisines with experienced chefs.
Check Out Lithuania's Many Forests
There are several 3-star and 5-star hotels that you can book for your stay in Lithuania. However, nothing else can beat spending a night in the forest by staying in a camp or a tent.
There are several areas that provide tents for stay and also add their personal touch to make it unique from the rest.
For instance, if you are planning to stay at the Kurtuvenai campsite, you can experience horseback riding there.
The Birzai campsite can help you in learning traditional crafts, whereas in Zarasai, you can enjoy listening to concerts from beautiful wooden terraces.
In short, each campsite offers unique advantages and visiting all of them would make your trip an adventurous one.
Another way to explore the various cities is by booking a homestay near the rivers and lakes allowing yourself to explore rural tourism in Lithuania at its best.
Your host will be more than happy to show their farms and poultry, prepare authentic Lithuanian dishes, arrange a kayak trip, and more.
Buy Souvenirs From Lithuania
The locals in Lithuania are extremely creative and offer their handmade goods at reasonable prices.
There cannot be anything better than buying Lithuanian souvenirs from them and toting back happy memories to your hometown.
Some of the most famous souvenirs in Lithuania that you can purchase are natural linen tablecloths, linen dresses, handmade shoes, Lithuanian mead (oldest alcoholic beverage), organic herbal tea, and more.
Every time that you sip your herbal tea, you will go back to the memorable times from your Lithuania vacation.

Visit Various Museums in Lithuania
Lithuania has more than a hundred museums that are waiting to tell their stories. To gain knowledge about the country's glorious past, you should visit the numerous museums in Lithuania.
Some of these Lithuania museums have been formed in ancient castles that display several valuable art collections.
The exhibits will certainly astonish you with their beauty and grandeur. The National Museum of Lithuania is the oldest in the country that displays its history and present tradition in an amazing manner.
The Museum of Genocide Victims is also a worthwhile visit in Vilnius.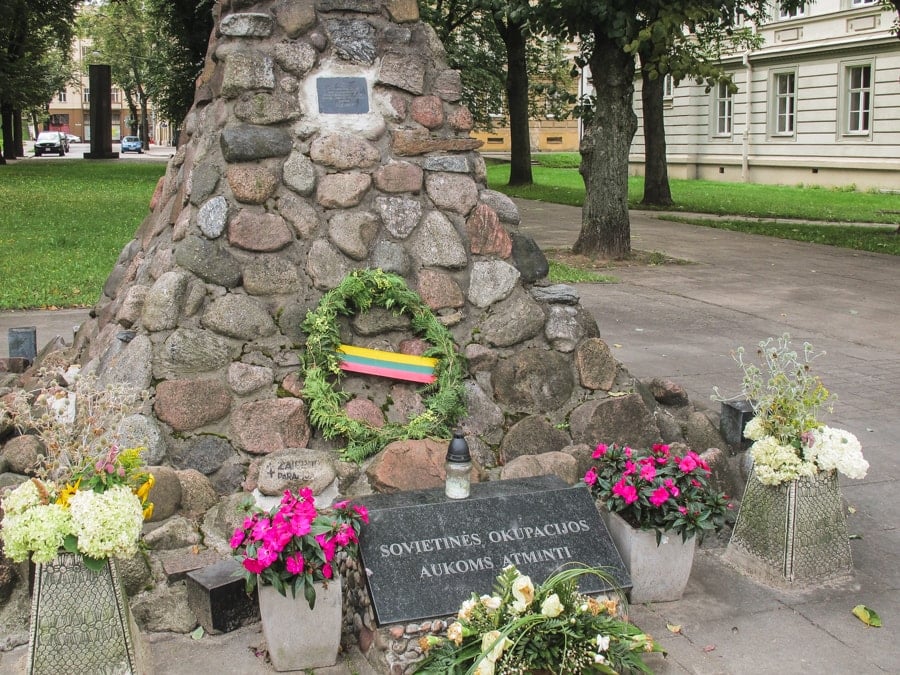 To view the Renaissance, Gothic, and early Baroque interiors, you should visit the Palace of the Grand Dukes that has been reconstructed into a museum.
The most visited museum in the country is the Trakai History Museum where you can get information on the towns and castles of Trakai.
Indulge in Lithuania's Water Sports Culture
If you are visiting Lithuania in the summer, you can enjoy various water recreations that are available here.
The Curonian Spit, Palanga, Klaipeda, and Sventoji have some of the most beautiful white-sand beaches where you can relax under the sun.
Moreover, there are hundreds of wonderful lakes and rivers where you can put up your tent on the shore and have an adventurous stay.
Numerous luxurious hotels and rural homesteads are located at the shores that offer amazing deals to tourists.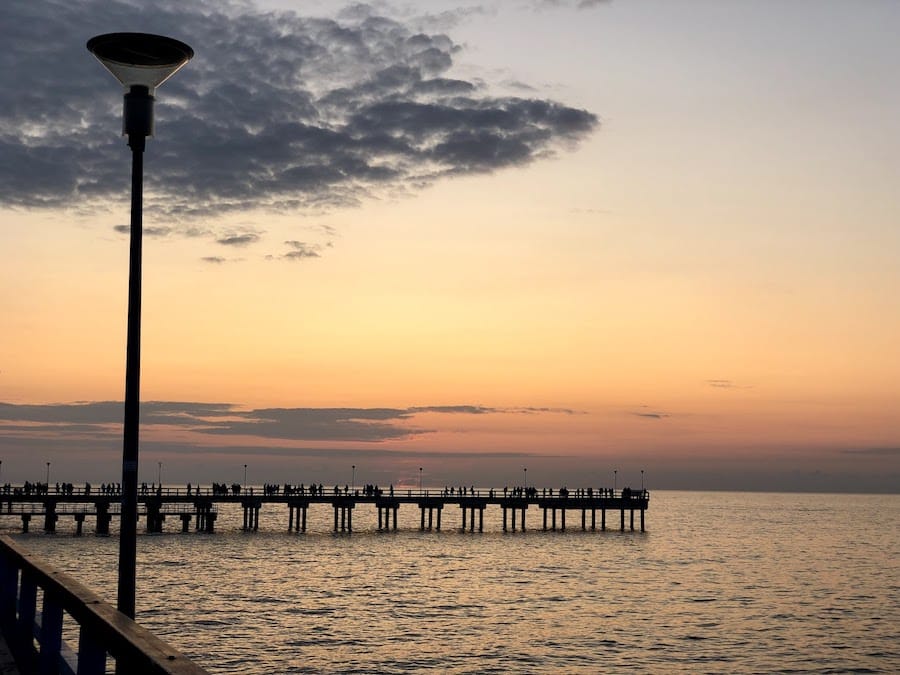 You can even play football and volleyball on the beaches. Kids enjoy a lot as they have specific playgrounds at the beaches.
There isn't anything better than staying near the waters to drive away your stress and rejuvenate your body.
Walk-In The Interiors
There are several walking routes in Lithuania where you can see many attractions that are rich with history.
You may even book a walking tour to discover a particular area on foot. There are varied walking routes created by tour providers that are specific for various types of people.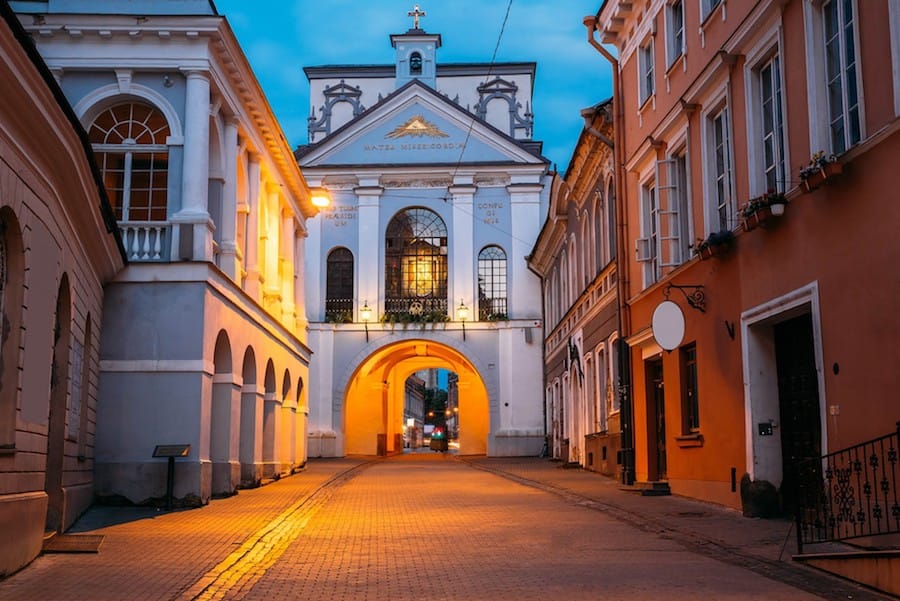 For instance, if you are traveling with kids then you can book for an archaeological adventure and if you are a couple then you can select the walk by the riverside or explore various churches and monasteries.
Walking routes will help you to discover the city at your own pace. You can even come in touch with the local people and have conversations about the history of Lithuania.
>> Click here to book a Vilnius walking tour
You Can Visit The Presidential Palace
Located in Daukanto Square in Vilnius, the Presidential Palace is the official home of the President of Lithuania. At present, the President and his Chancellery reside in the palace.
Several leaders of other countries visit them here in the palace.
Every Saturday, there are free excursions organized for tourists. During the excursion, you can see the interior of the historic building and visit the office of the President.
You can even view the solemn flag hoisting ceremony that is held every Sunday at 12 noon for 5-10 minutes by the soldiers of the Honour Guard Company of the Lithuanian Armed Forces.
There are many things to know before you visit Lithuania and we hope that this guide will get you started with planning your Lithuania trip.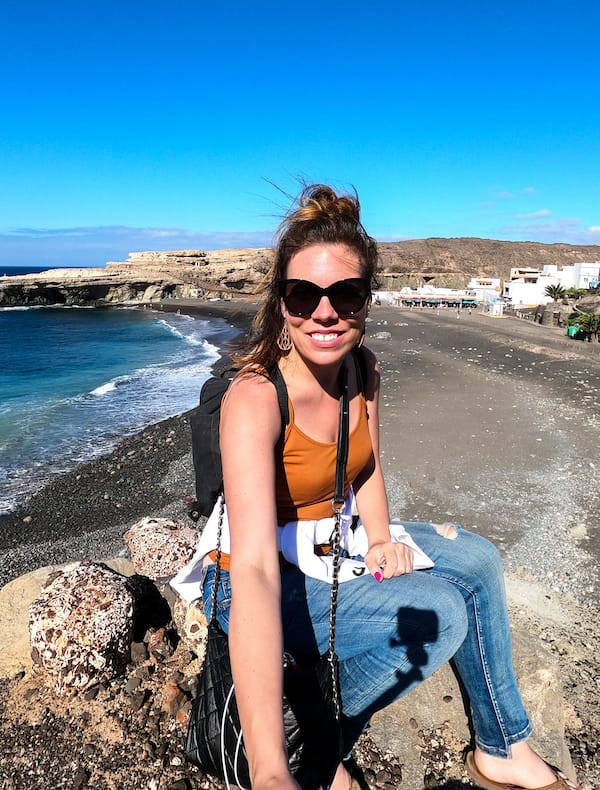 Megan is a travel blogger and writer with a background in digital marketing. Originally from Richmond, VA, she now splits her time between Frankfurt, Germany and Arctic Finland after also living in Norway, Armenia, and Kazakhstan. She has a passion for winter travel, as well as the Nordic countries, but you can also find her eating her way through Italy, perusing perfume stores in Paris, or taking road trips through the USA. Megan has written for or been featured by National Geographic, Forbes, Lonely Planet, the New York Times, and more. She co-authored Fodor's Travel 'Essential Norway' and has visited 45 US states and 100+ countries.