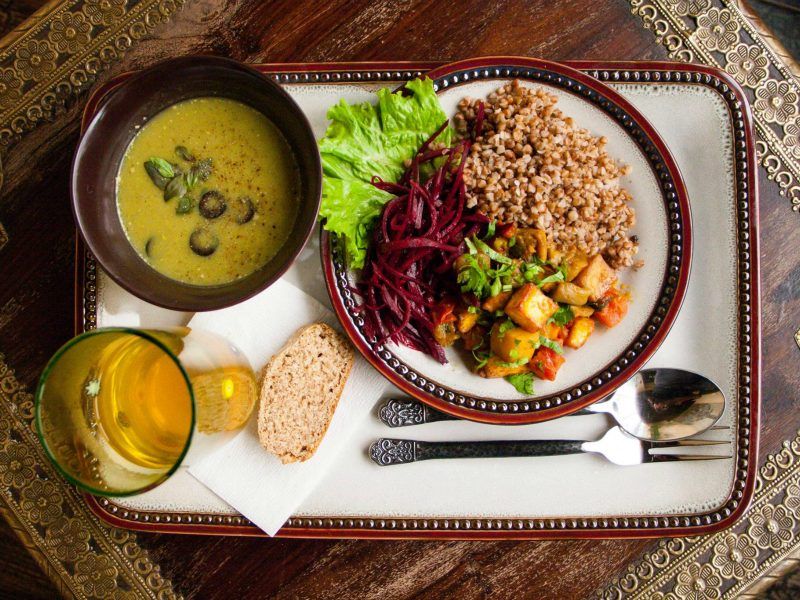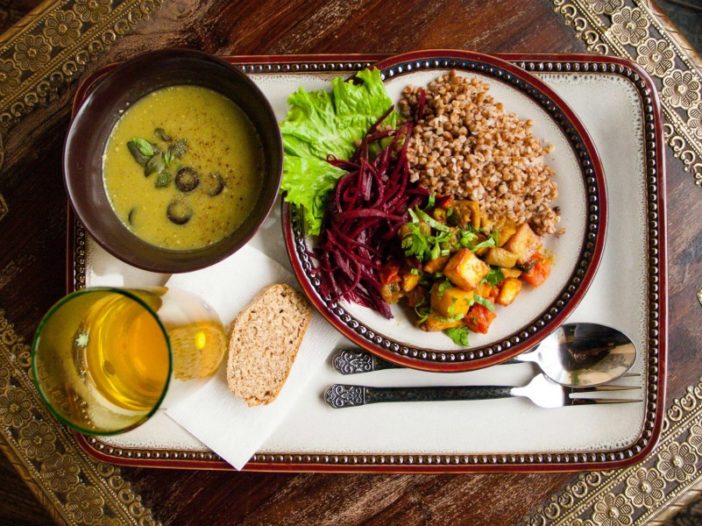 This post may contain affiliate links which means if you purchase something through that link, we will make a small commission at no additional cost to you. Think of it as buying a cup of coffee for us on someone else. Thanks and enjoy!


Central Asian food is usually recognized for being ridiculously meat heavy.  After traveling there, I can verify that this is, in fact, rather true.  But, finding vegetarian and vegan dishes in the Kazakhstan culture capital of Almaty is nowhere near as impossible as many people believe.  In fact, eating vegetarian or vegan can be done anywhere with a little research and effort.
Prior to journeying to Almaty, I was a vegetarian about 90% of the time.  The other 10% of the time I ate fish.  I do, on the other hand, indulge in local delicacies when I travel regardless of whether or not they contain meat (this excludes meats and practices I deem unsustainable and unethical, however).
Kazakhstan and Kyrgyzstan fell into the "I'll try anything" category and I did.  But I also only tried most dishes once and stuck to being vegetarian the majority of the time.  I also had the luxury of cooking where I was staying, so this played to my benefit as I could create whatever I wanted for dinners much of the time.
The following five places are places I have eaten at personally or have been recommended by my raw vegan Kazakh friend as places worthy of mentioning.  Many restaurants and cafes in Almaty do have vegetarian options these days, so the list could become extensive, but I'll stick to what I know below.
Govindas
This restaurant/cafe is renowned for being the first vegetarian restaurant in the city of Almaty.  While the food is not going to win any awards, it still is worthy of a visit if you're strained to try to find some vegan fare around the city.  The Indian food, made by some non-Indians, will not be heavy-handed on the spice, but an array of dishes and variety help make up for what the intensity lacks.  Ayurvedic dishes offered.
Govindas is open daily from 12pm until 8pm.  They can be found at Abylai Hana 39 or via their website.
Juice Bar
After a few days of eating some extremely heavy noodles and dishes, I became desperate for a lighter meal.  Truthfully, I wanted juice.  I randomly wandered around the Mega Mall, which was close to where I was staying, and found my savior.  Juice Bar offered natural and made on the spot juices (not cold pressed, unfortunately).  I ordered a beetroot juice and felt immediately energized and refreshed.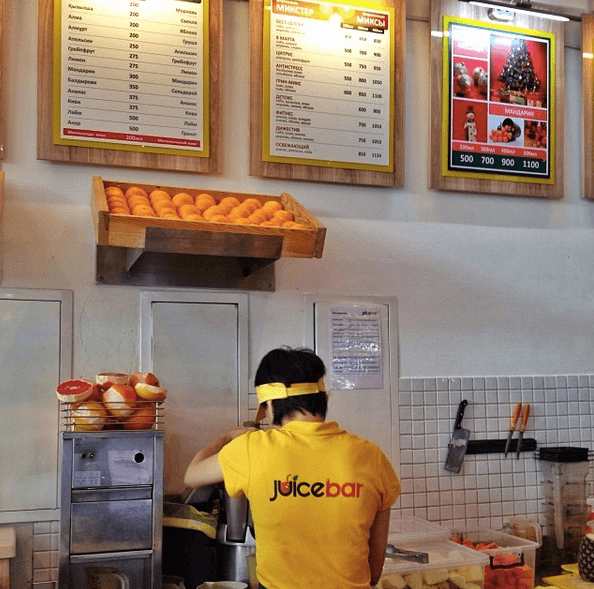 Juice Bar can be found in the food court at Mega Mall at Rozybakiev 247.  They are open from 10am until 10pm daily.
Namaste
At home, I eat Indian food about 4-5 nights a week.  I rarely eat out and make all from scratch.  When in Almaty, I met up with my friend, Alex, whom I had met in Tbilisi the year before.  He is American, but his mother is Indian.  So immediately after meeting, he invited me to Namaste with some of his other friends for a feast.  I was in no position to turn this down.  I couldn't stomach looking at more horse meat and pulled noodles on plates.
Our group ordered an array of different items and I just simply ordered a channa masala.  I was highly impressed with the quality of food and the flavors at Namaste.  They also serve Thai and Chinese food in addition to their Indian fare, but I can't vouch for the taste of either.  I am usually skeptical of places that serve so many different foods, but Namaste knew how to get the job done in the Indian food department.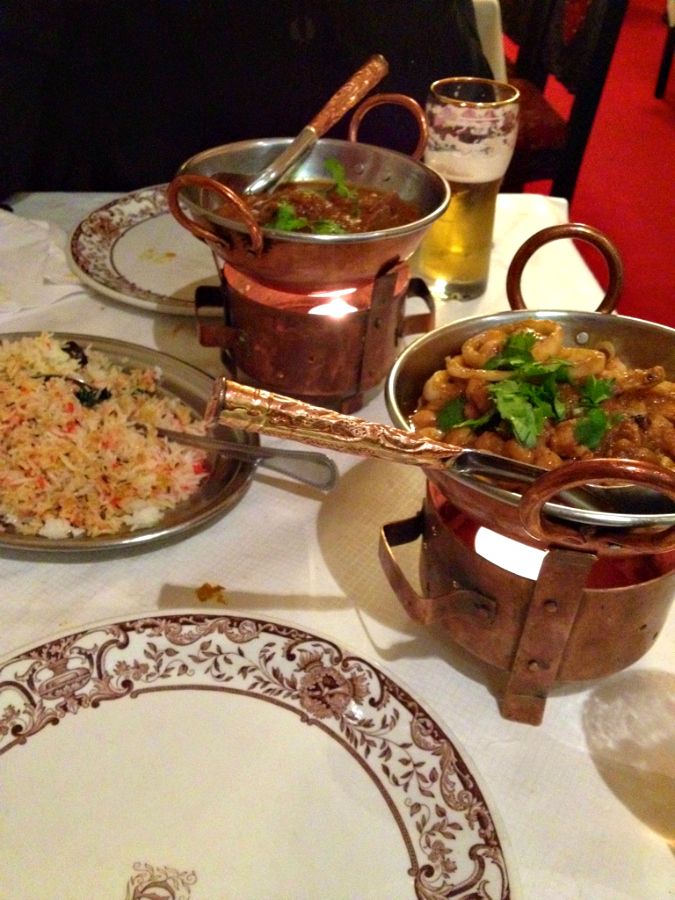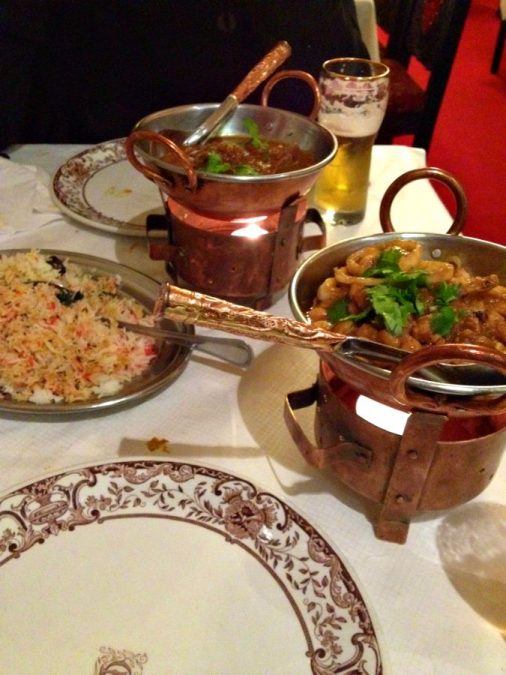 They are open daily from 11am until the last guest leaves at night.  They can be found on the corner of Satpaev and Baytursynuly.  Find them on Facebook here.
The Greenhouse
The Greenhouse opened in January 2013 and has become a go-to place for raw foodies, vegans, and vegetarians alike.  They take pride in promoting good health by serving nutritional and clean food to their customers.  The food is just as tasty as it is colorful.  They are located beside the Luxor Wellness Club in Almaty.
The Greenhouse is open Mondays through Saturdays from 10am until 10pm.  They can be found at Dostyk Avenue 341, which is easily reached by bus 29 or 6.  To see more, visit their Facebook page.
ECO Bar at Golden Bridge
Golden Bridge is a wellness club and yoga center in Almaty.  They focus their efforts and services on a complete and mindful approach, offering wellness packages, spa treatments, yoga classes, and an extensive amount of menu items for someone stopping through after their treatment (or just because).  They always have a raw option and many of their dishes are Ayurvedic.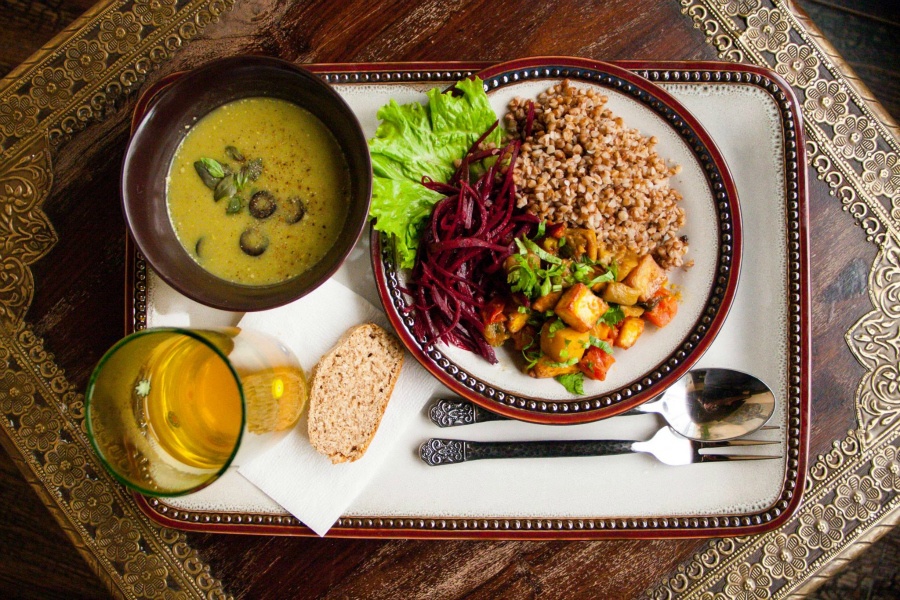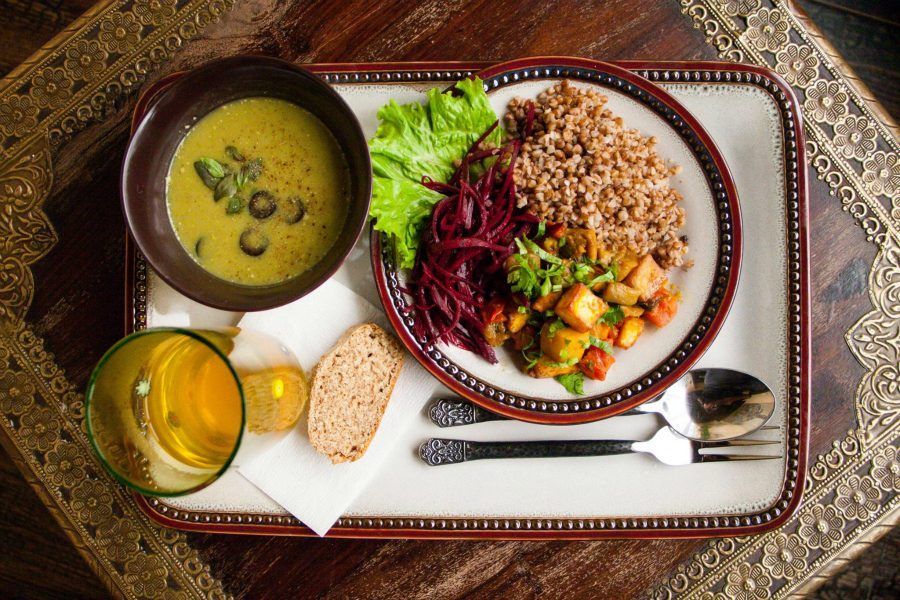 Photo courtesy of ECO Bar at Golden Bridge
You can find ECO Bar at BC Nurly Tau Unit 4B or via their website here.
---
When I travel, I don't like to eat out more than one meal a day.  First of all, I can't afford to.  But mostly because I feel like crap after a few days of eating food cooked by others as portions are gigantic and it is often not cooked with a conscious mind.  Almaty (and Kazakhstan) was no different.  While I was very keen on eating some of the local dishes throughout my trip, I was there for a month and just knew I couldn't manage that.  Here are some tips for vegans and vegetarians traveling throughout the region:
Capitalize on some of the amazing ingredients that Almaty and Kazakhstan have to offer.  For example, Central Asia is home to an abundance of sea buckthorn, one of my favorite sources of Vitamin C.  I started becoming sick midway throughout my trip in Almaty, so I went and grabbed some sea buckthorn and made a tea with Swedish bitters I had brought with me.  I never ended up ill after that.
Regardless of whether or not the sea buckthorn was to credit, it was nice to use a local ingredient to aid in the process.  Almaty also has an affinity for pumpkin during the autumnal seasons.  You can find it stuffed into manti, pastries, and many other items.  I thoroughly enjoyed this!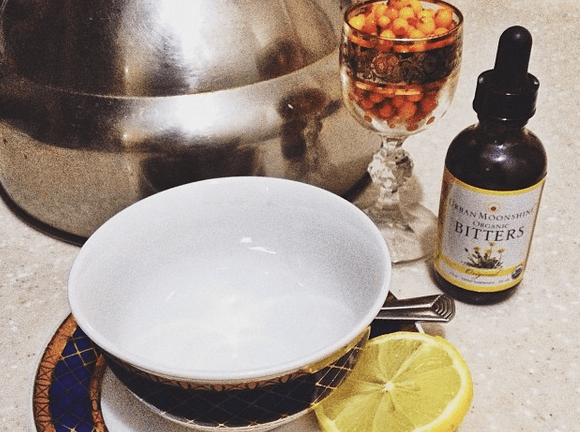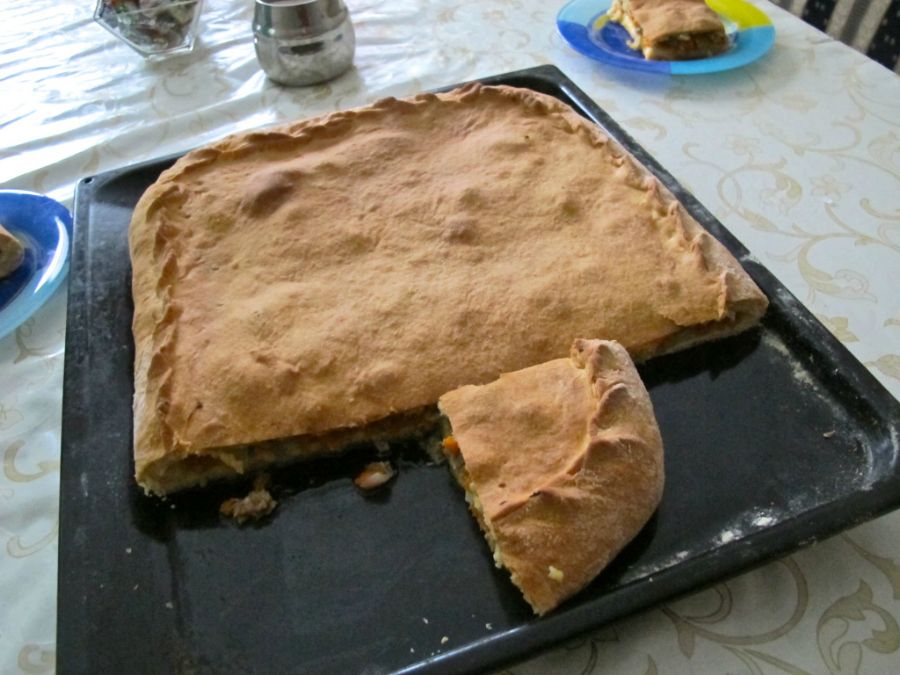 This was prepared for me by a Kazakh woman and is stuffed to the brim with fresh pumpkin and other veggies. YUM!
Hit up the grocery store and do a little shopping and cooking!  I initially went to some smaller grocery stores and struggled to find foods I was able to cook as they had the essentials- all of which I was unfamiliar with and not stoked to learn how to cook Central Asian cuisine in a shared kitchen.  Instead, I went to Mega Mall and went to the huge grocery store on the bottom floor (it is truly massive).
At this shop, I was able to find almond milk, coconut milk to make a Thai curry with, chilis, etc.  When I told my vegan friend living in Kostanay about my findings, she wept a bit inside as most of everywhere outside of Almaty makes it rather difficult to be a vegan.  On the other hand, she and I did do some shopping one day and created a vegan borscht easily from scratch.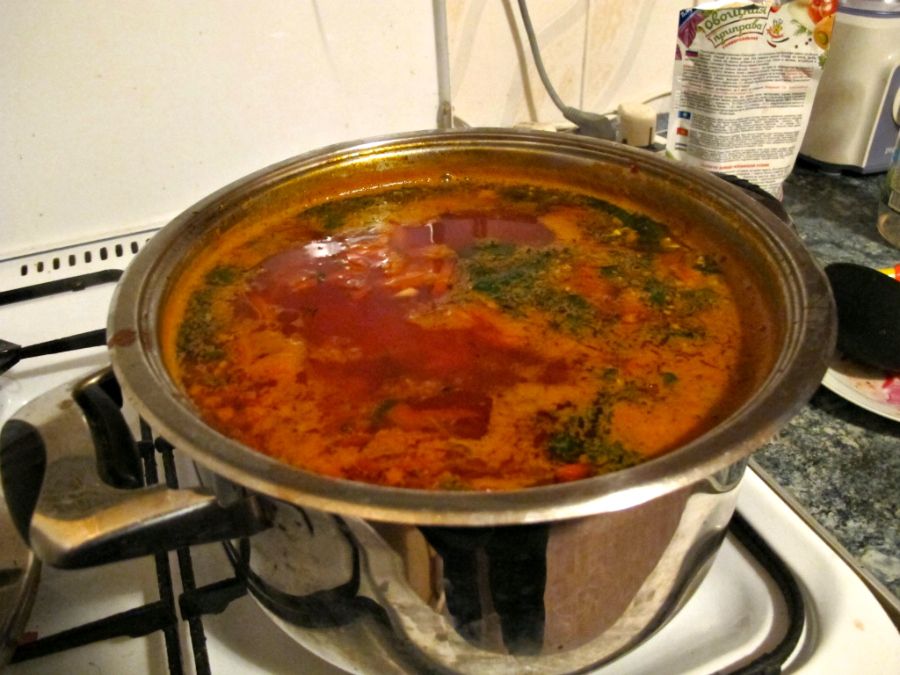 Central Asia is known for their kickass plovs (rice pilaf).  While most come with mutton or lamb bits throughout, you can make your own with just pumpkin and vegetable-based products in a kitchen.  I never got around doing this, but will definitely try next time I'm in the region.  Or maybe just here in Germany this winter!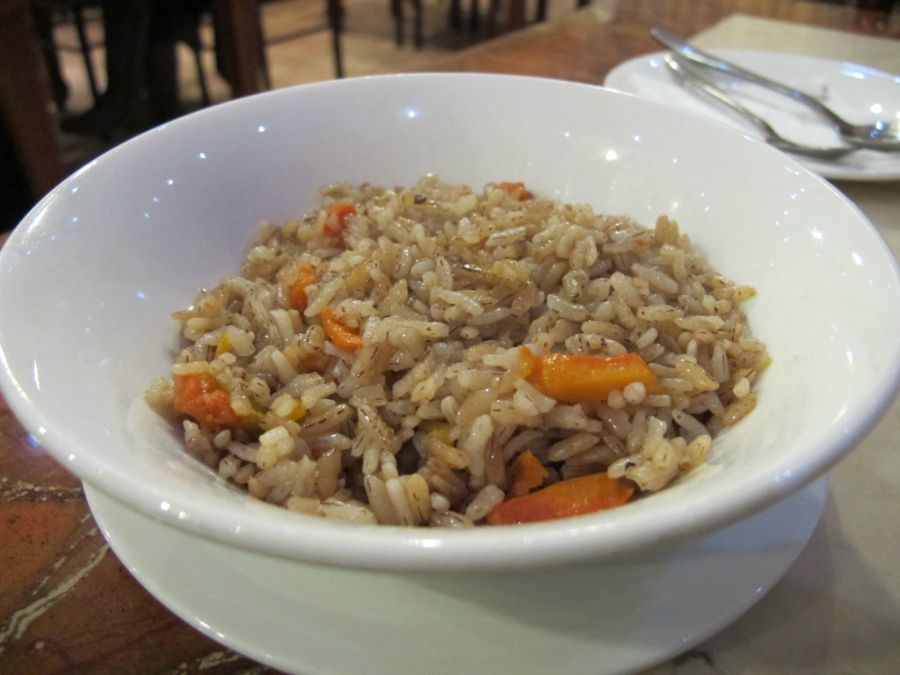 Pumpkin pilaf from a restaurant that I had made without animal-based products (beware- many will use a meat base!)
Bring your staples from home.  I always do this when traveling for a longer period of time.  On this trip, I had brought coconut oil, chlorella, activated charcoal, and some other goods with me.  My friend in Kostanay had a lovely Kazakh breakfast for me one morning, complete with American almond butter from Justin's.  Whew knew delicious Central Asian bread could pair so well with our beloved American almond butter?!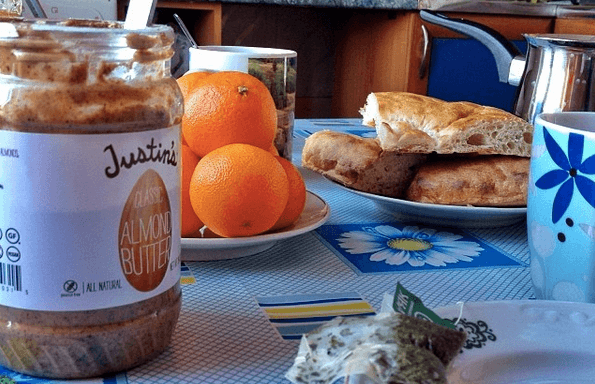 Go to a cafe and indulge.  Kazakhs are no stranger to coffee and tea and have an abundance of cafes littering the bigger cities.  Almaty has an exceptional amount of cafe options and I would head to various ones for a morning tea and delicious breakfast.  While not always vegan suitable, they almost always have vegetarian options.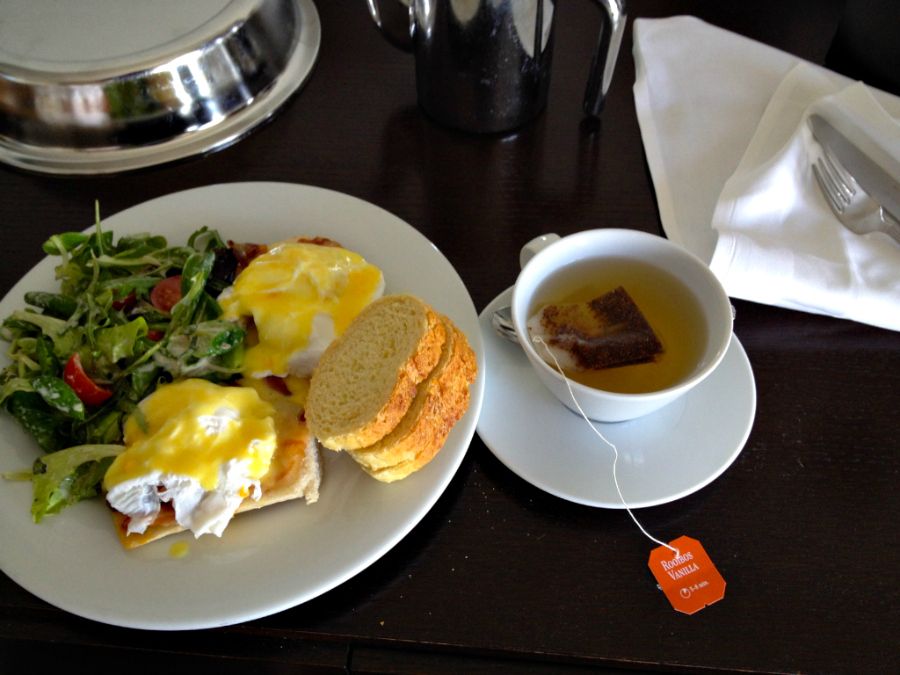 This breakfast was from Coffeeroom in the heart of Almaty.
Go to the markets and bazaars.  Okay, I must admit, this is not always to the liking of a strict vegan or vegetarian.  There were sheep and cow heads hanging from bars in the middle of the meat counters.  Raw meat saturates much of the market.  But if you can stomach this site, the rest of the options will make up for the ubiquitous sight of meat.  You can buy nuts (trust me, this region has some amazing walnuts!), fruits, vegetables, and other Kazakh randoms.
I highly suggest the Green Bazaar in Almaty to all travelers.  You will have to haggle a bit, but you're in Central Asia… it kind of comes with the territory and can be a bit fun at times.  I recommend heading to the 'shubat' booth and sampling some fermented camel's milk (sorry vegans).  It is a local specialty and, in my opinion, better than kumis, which is fermented mare's milk.  Also, be sure to grab yourself a beautiful Uzbek bread!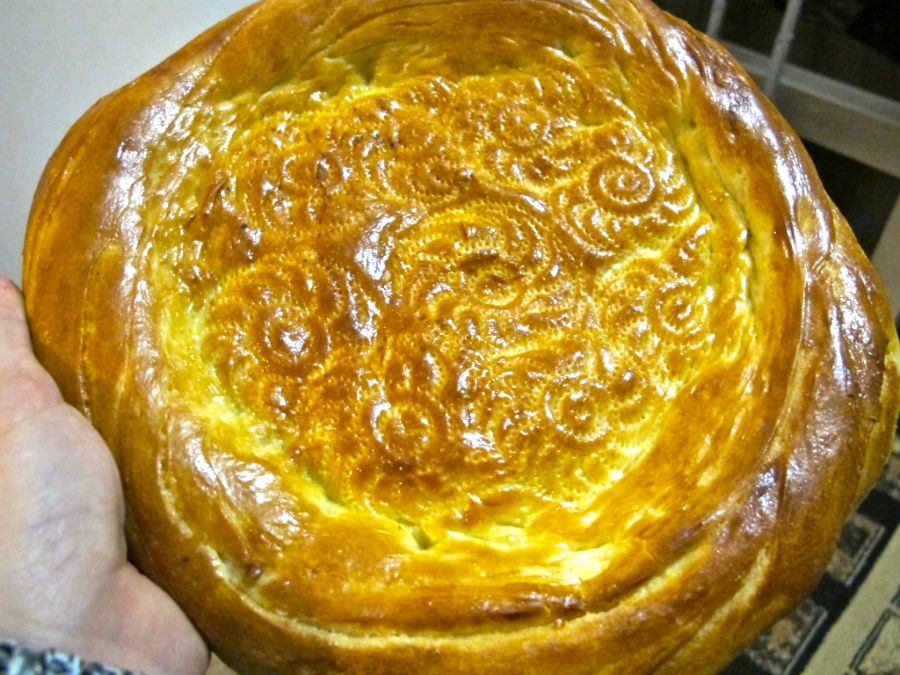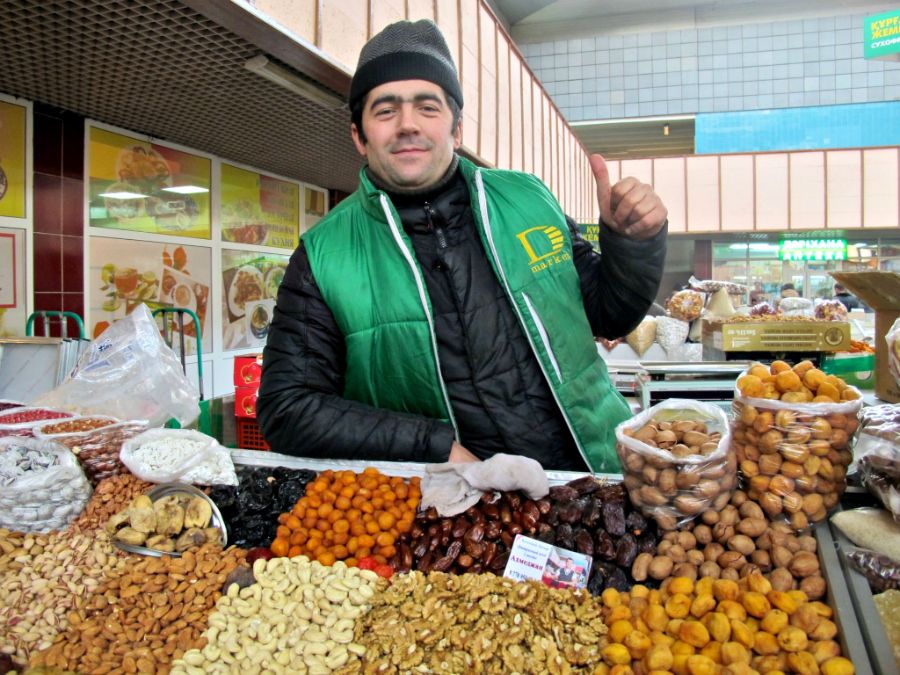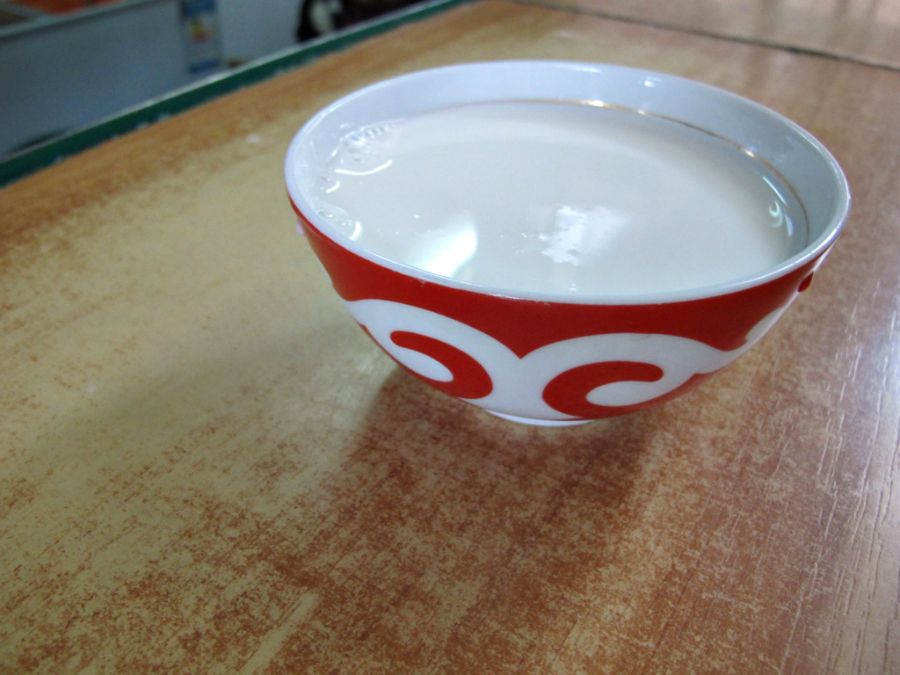 Being a vegan or vegetarian is certainly not impossible in Almaty despite the rumors and affinity for meat that Central Asians have.  These are just a few tips and suggestions for those traveling who are vegetarians or vegans (I know you all are out there as I receive frequent emails!)
If anyone has traveled there or is heading there, please feel free to add tips or other locations that are plant-based in the comments to help future travelers!  Thanks :)
Another great resource for vegetarians traveling through Central Asia is Caravanistan's list of plant-based dishes for the region.