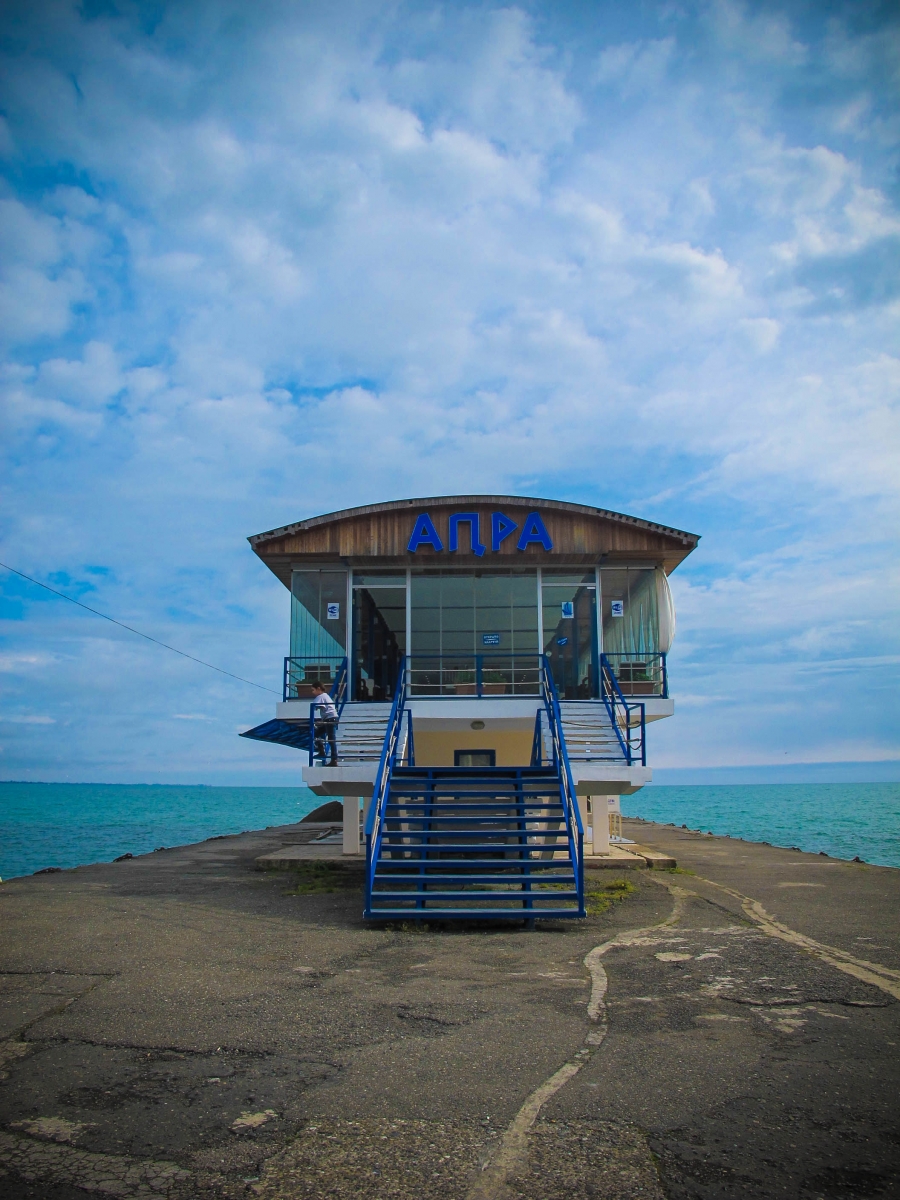 This post may contain affiliate links which means if you purchase something through that link, we will make a small commission at no additional cost to you. Think of it as buying a cup of coffee for us on someone else. Thanks and enjoy!


The only research I did on Abkhazia before going was information on how to obtain the visa and make a successful border crossing.  I had no idea what was in store for me once I arrived in the capital city, Sukhumi, or Sukhum, as the residents of Abkhazia refer to it.
After over a month of being completely landlocked and seeing no water aside from dirty rivers in Belarus, Armenia, and Georgia, I was more than happy to spend the majority of my time in Sukhumi by the beautiful Black Sea.  In fact, I just couldn't leave.  The famed Promenade (famed amongst the 7 million Russians who vacation there annually) was home to many hotels, restaurants, bars, and absolutely incredible scenery.  While there were almost no tourists there in April when I was visiting, the Promenade was anything but empty, as many of the local men were hanging out playing cards or socializing in their small circles.  The men of Abkhazia are not shy and will be quick to invite you into their gathering with the few English words they know.  Or they will insist that you take photos of them.  Or better yet, with them, on their cell phones.  And apparently, I look American because without asking me where I was from, they told me with a heavy, heavy accent that they love Americans and were excited to have an American in their country.  Despite eventual marriage proposals (a very tempting one came from a guy who referred to himself as 'David the Artist') and date offers, the guys were super friendly and made me feel very welcome, and safe, in their small country.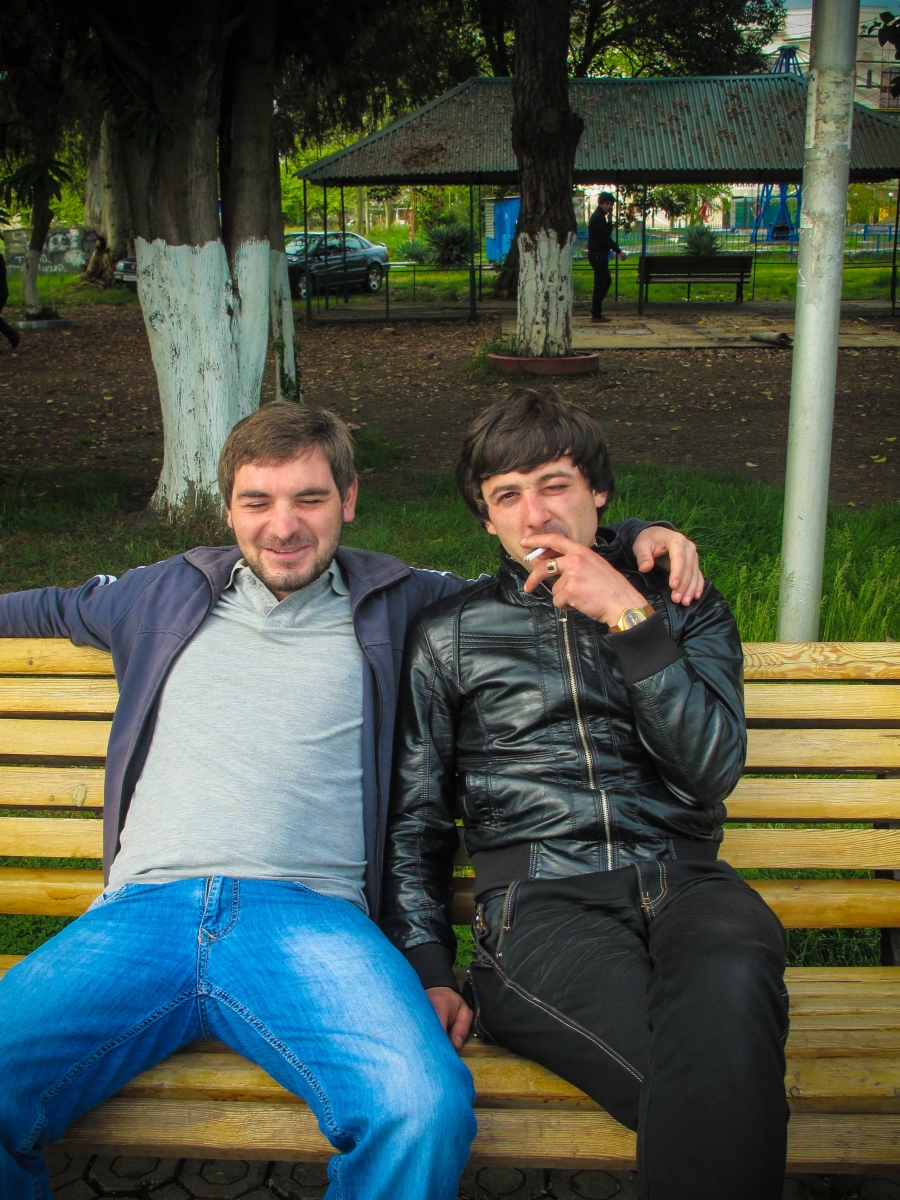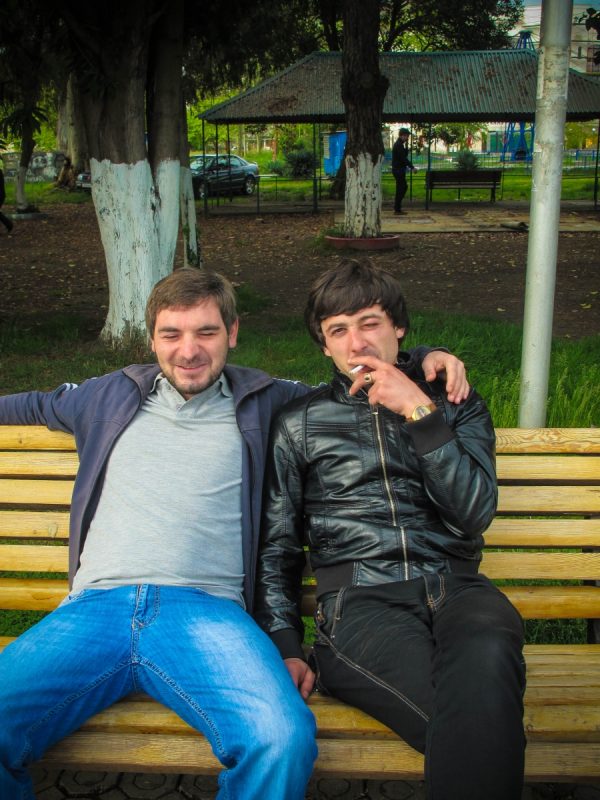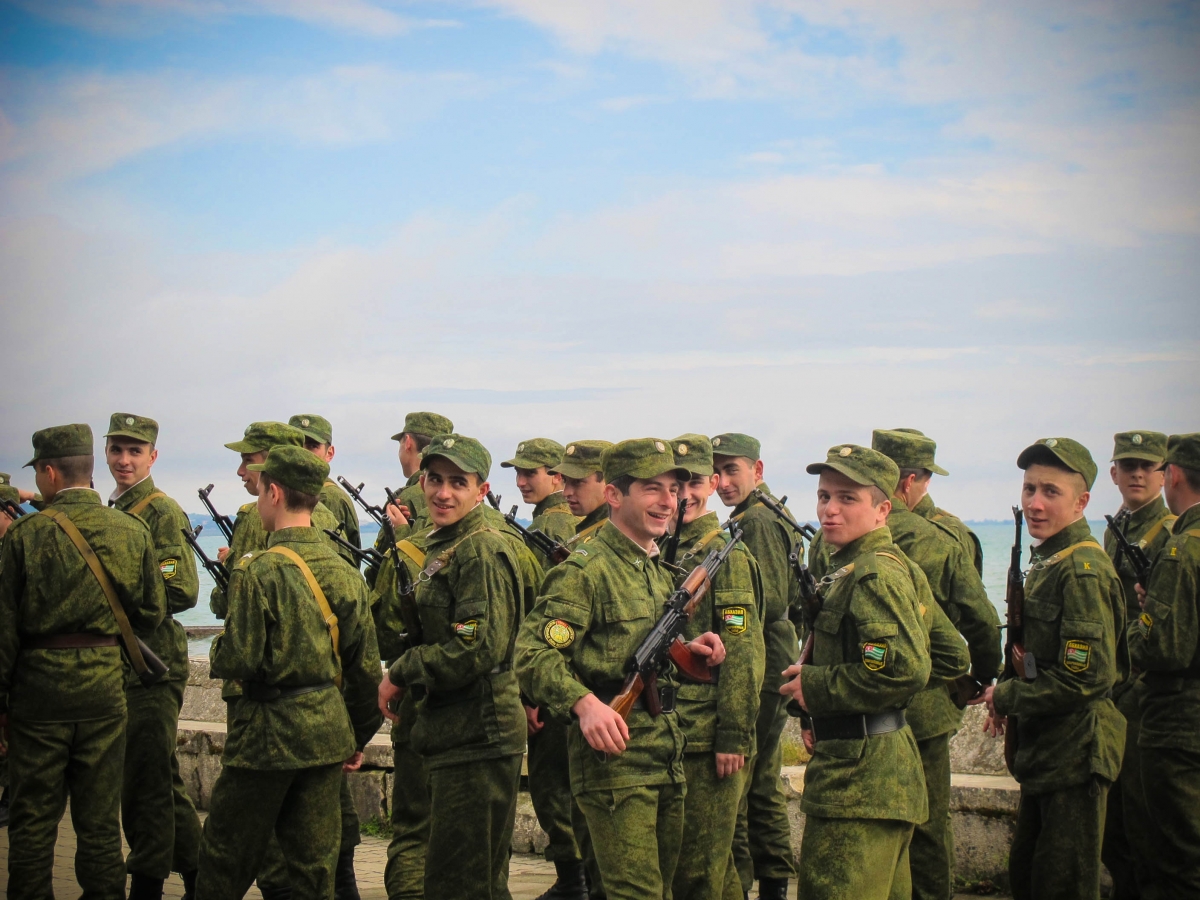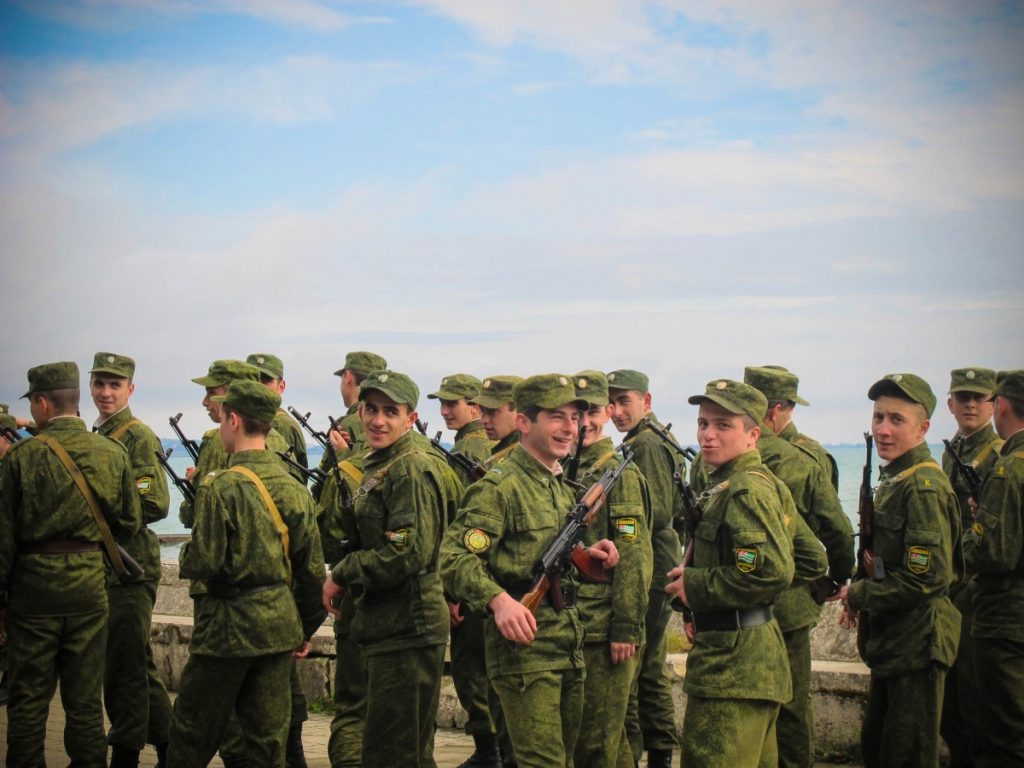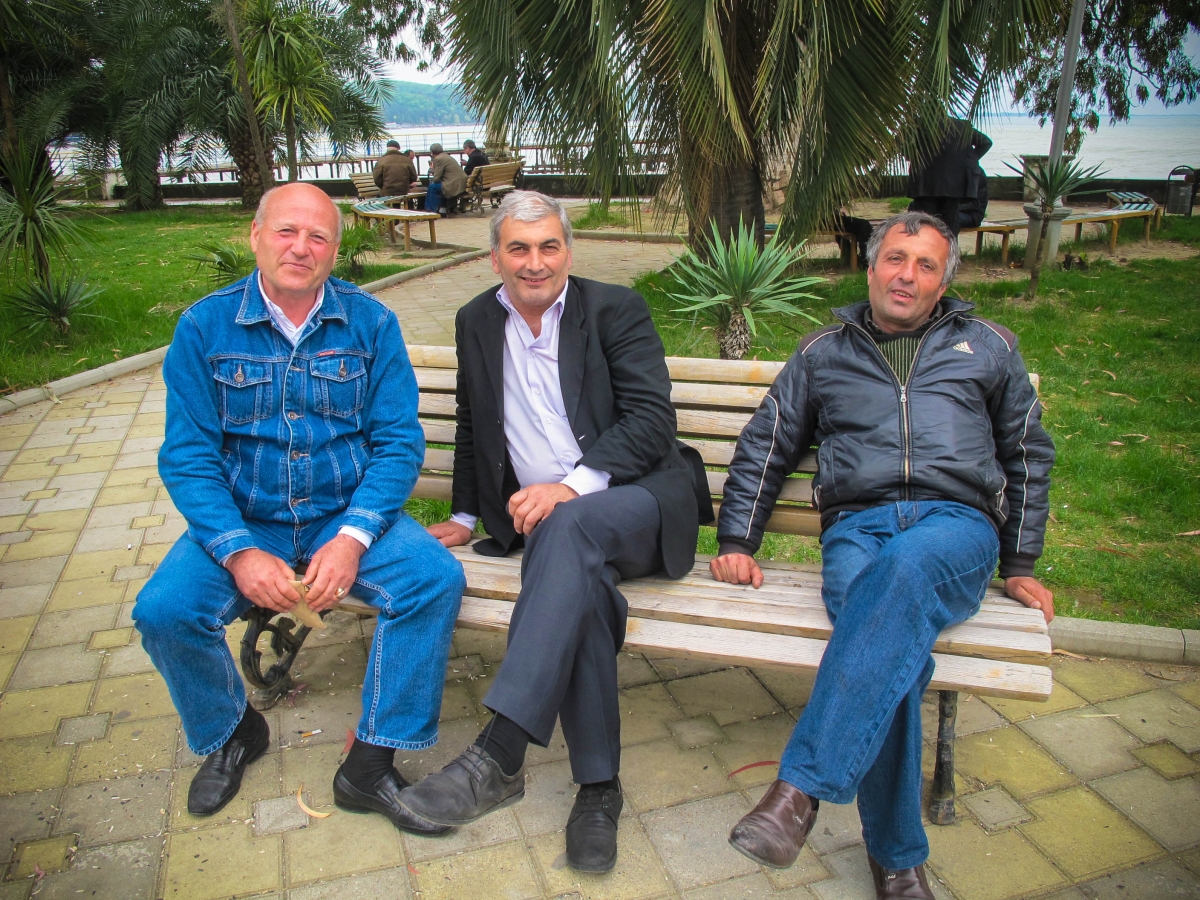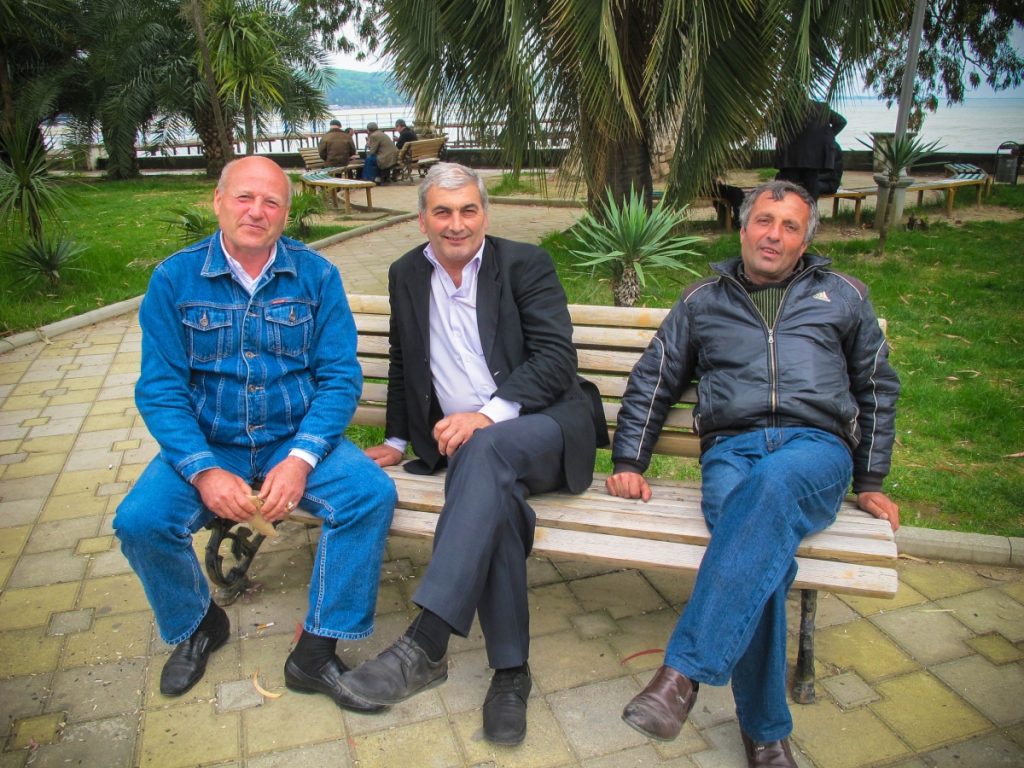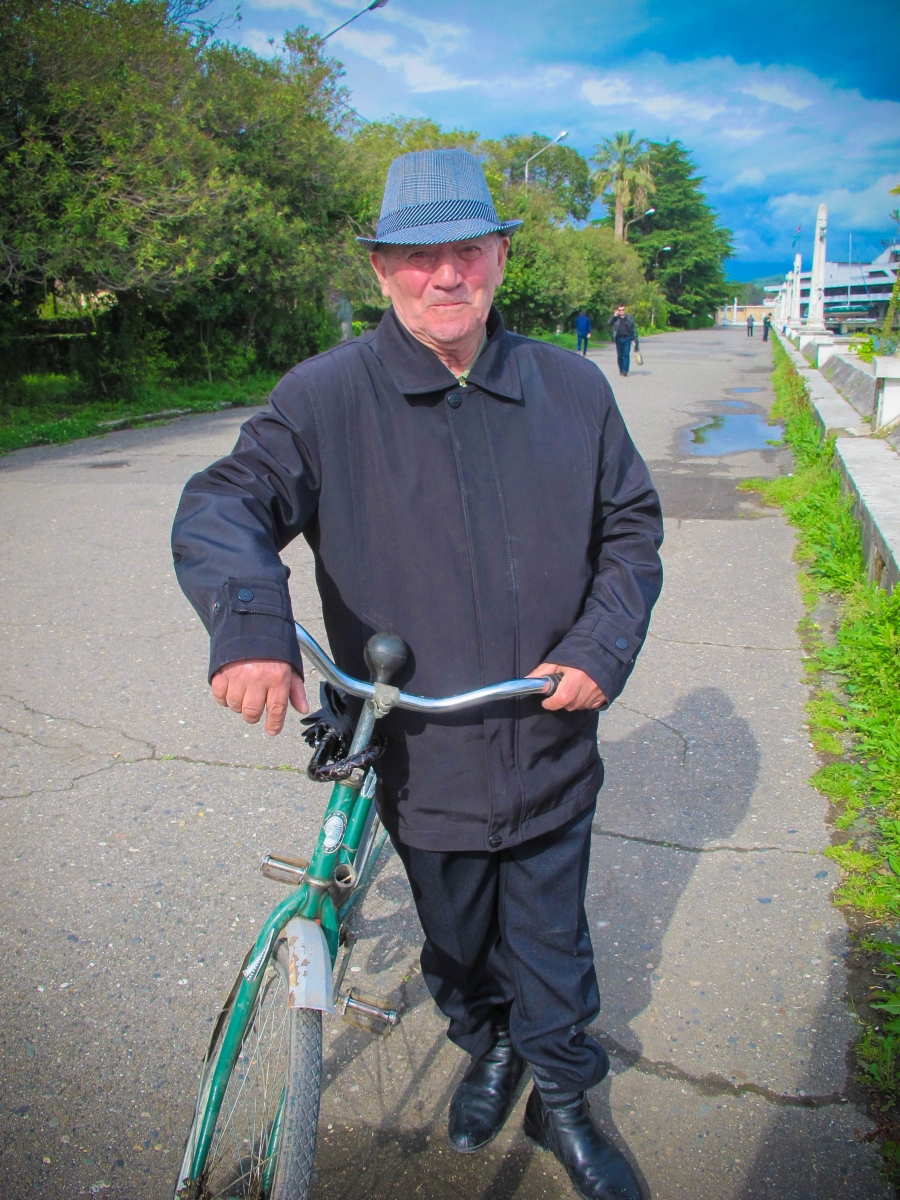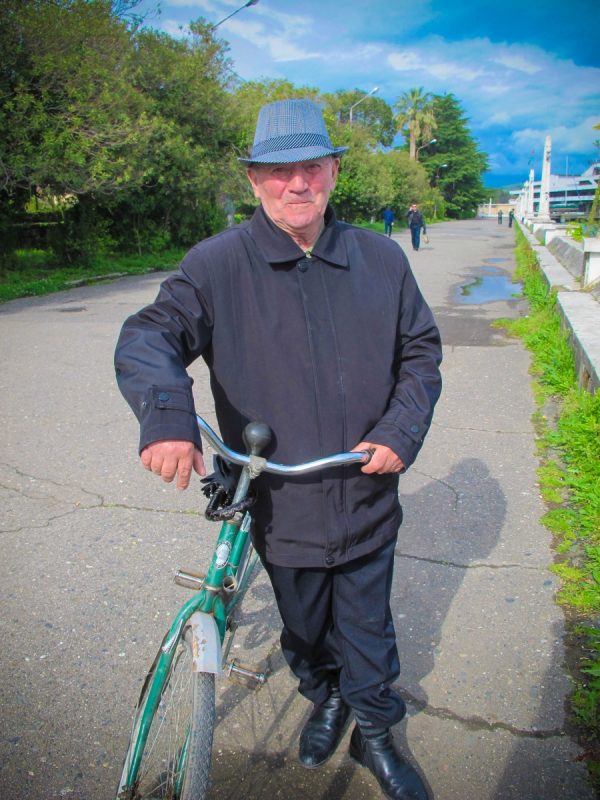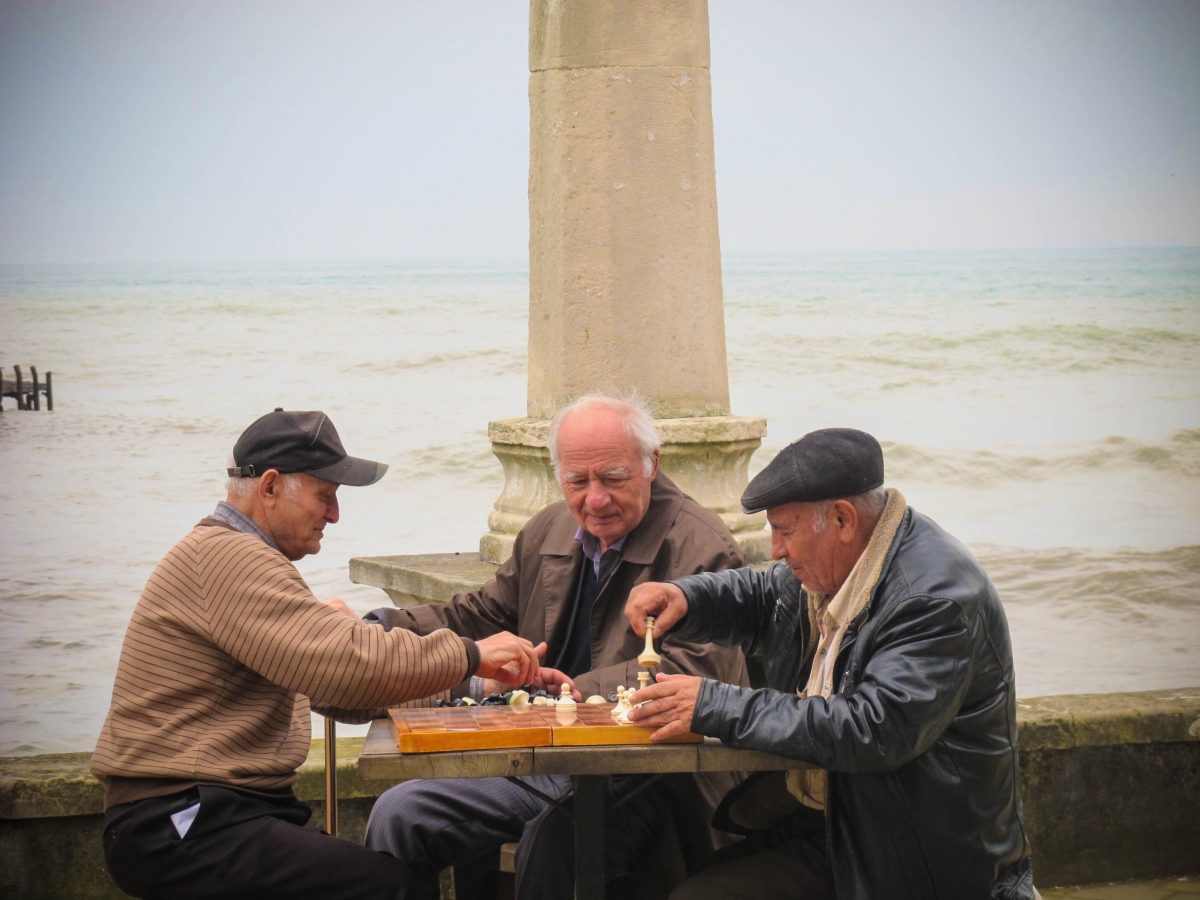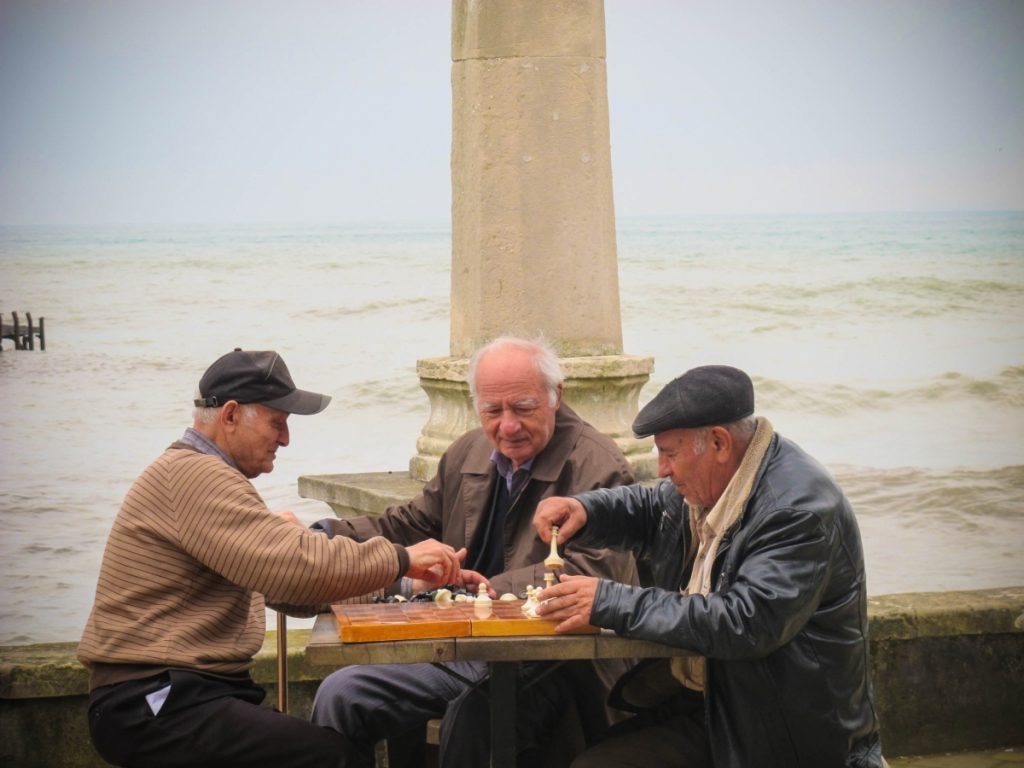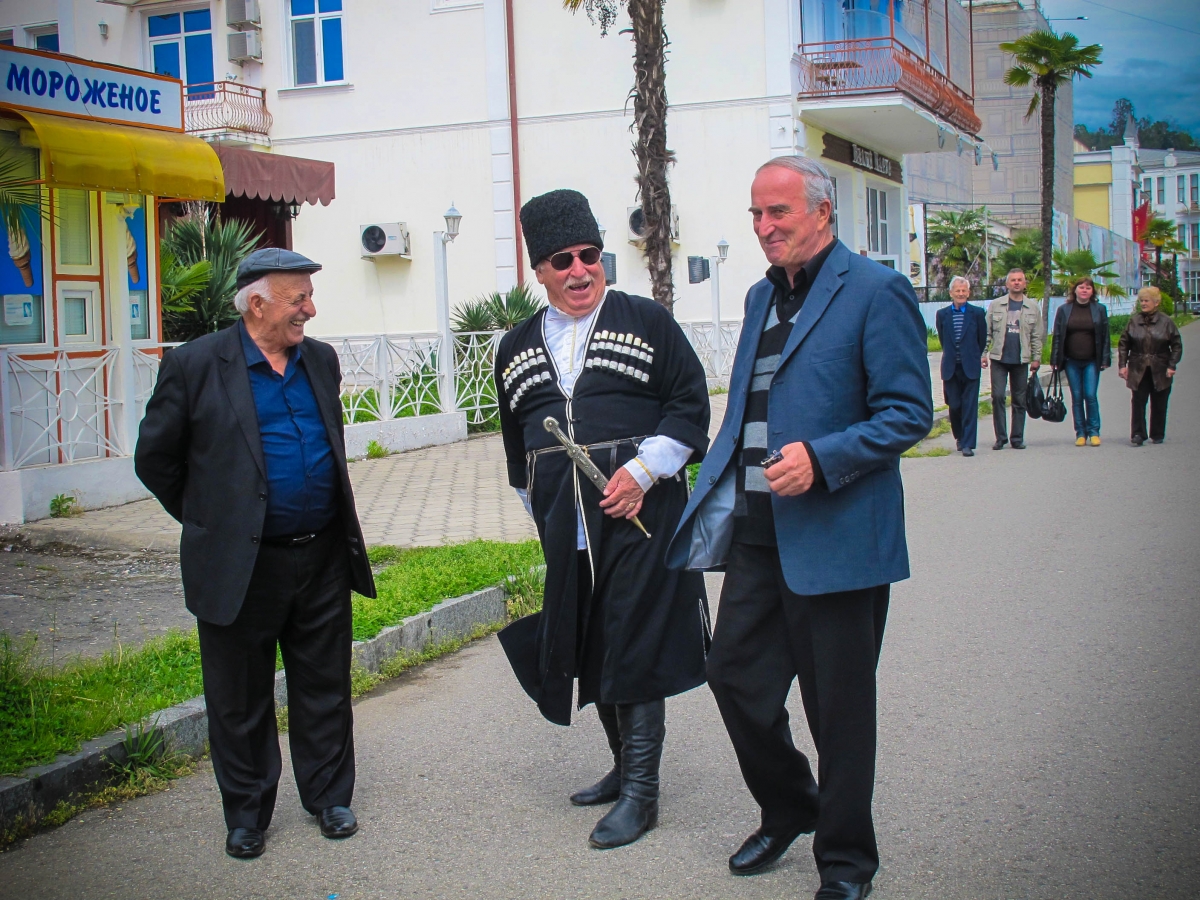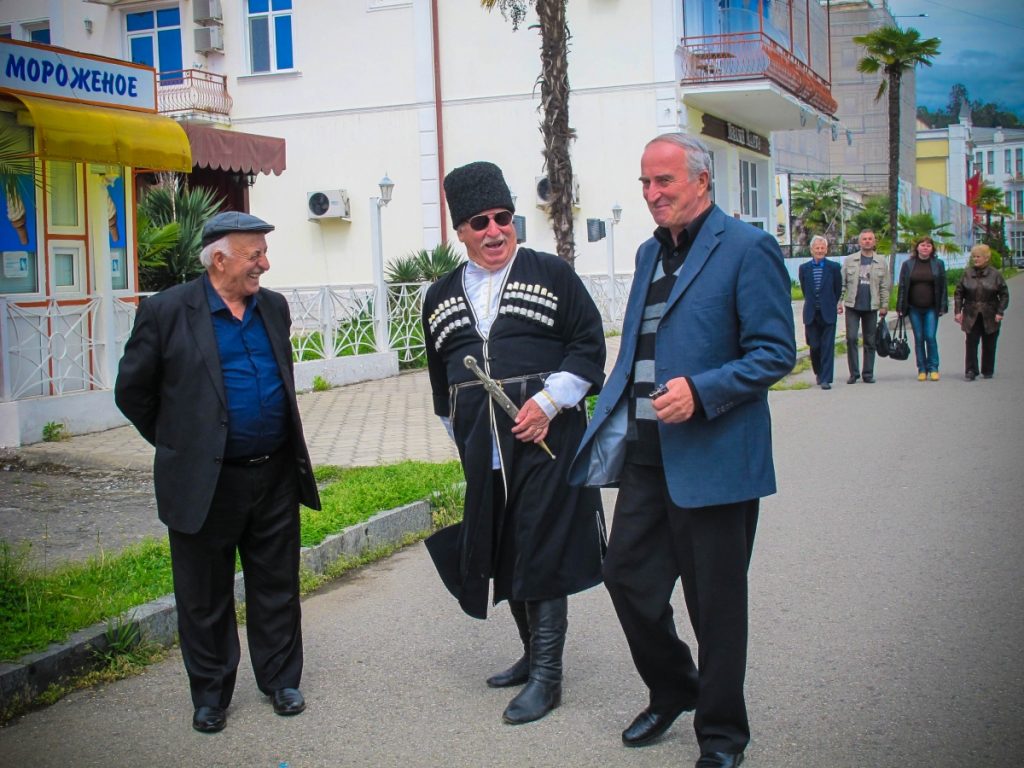 I knew there were plenty of places I should have visited while I was in Sukhumi, but I just couldn't get away from the sea.  I never did see the supposedly beautiful botanical gardens.  Or visit the State Museum.  Or see the USSR Training Center for sending monkeys into space.  Ethically speaking, I wasn't too devastated about missing the latter.
I seriously just couldn't pull myself away from the people and scenery of this area.  The rustling palm trees, the smell of the water, and time-warped buildings along the strip had completely sucked me in.  But maybe it was just the stunning blue-green hue of the water…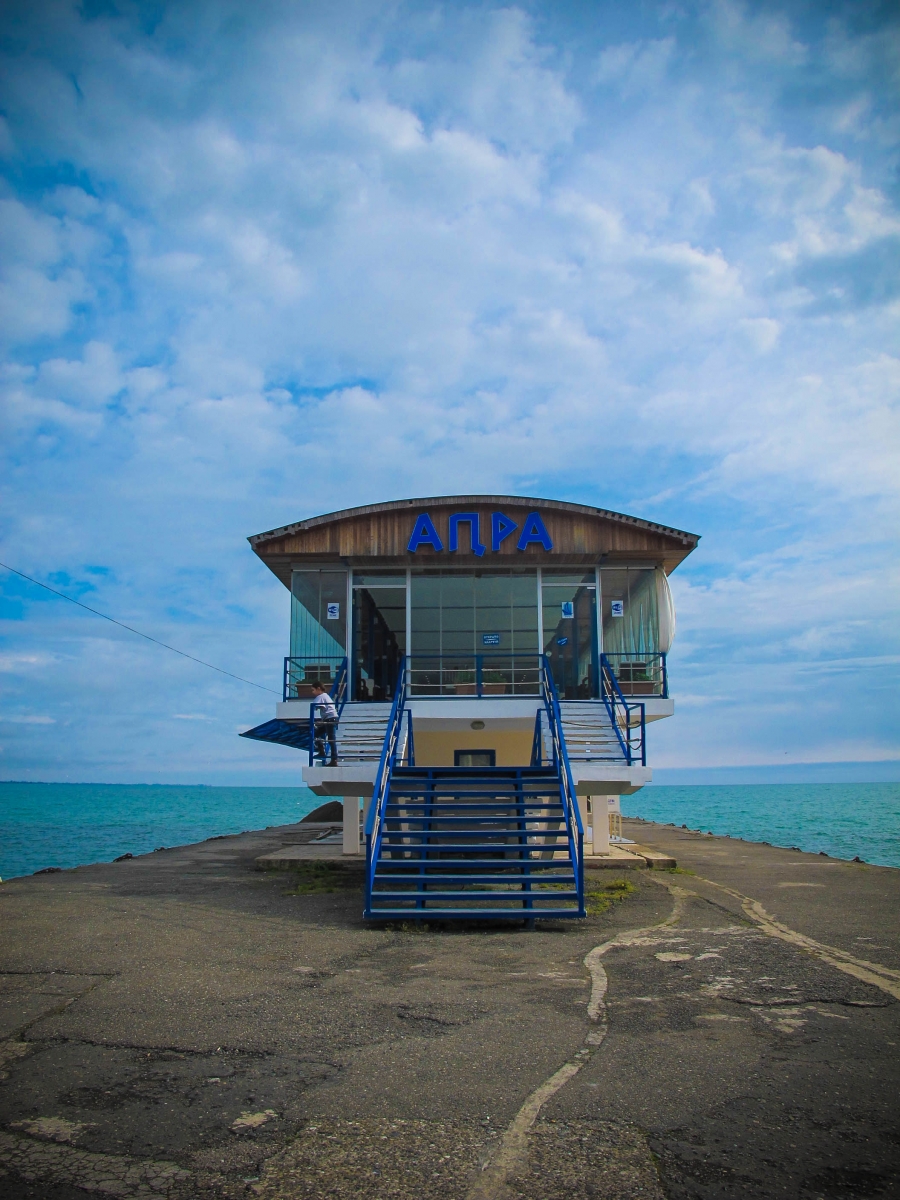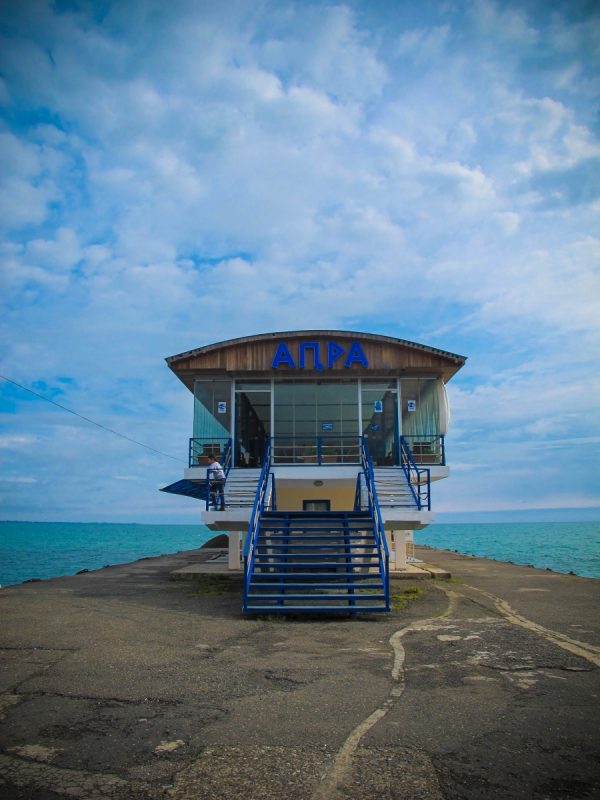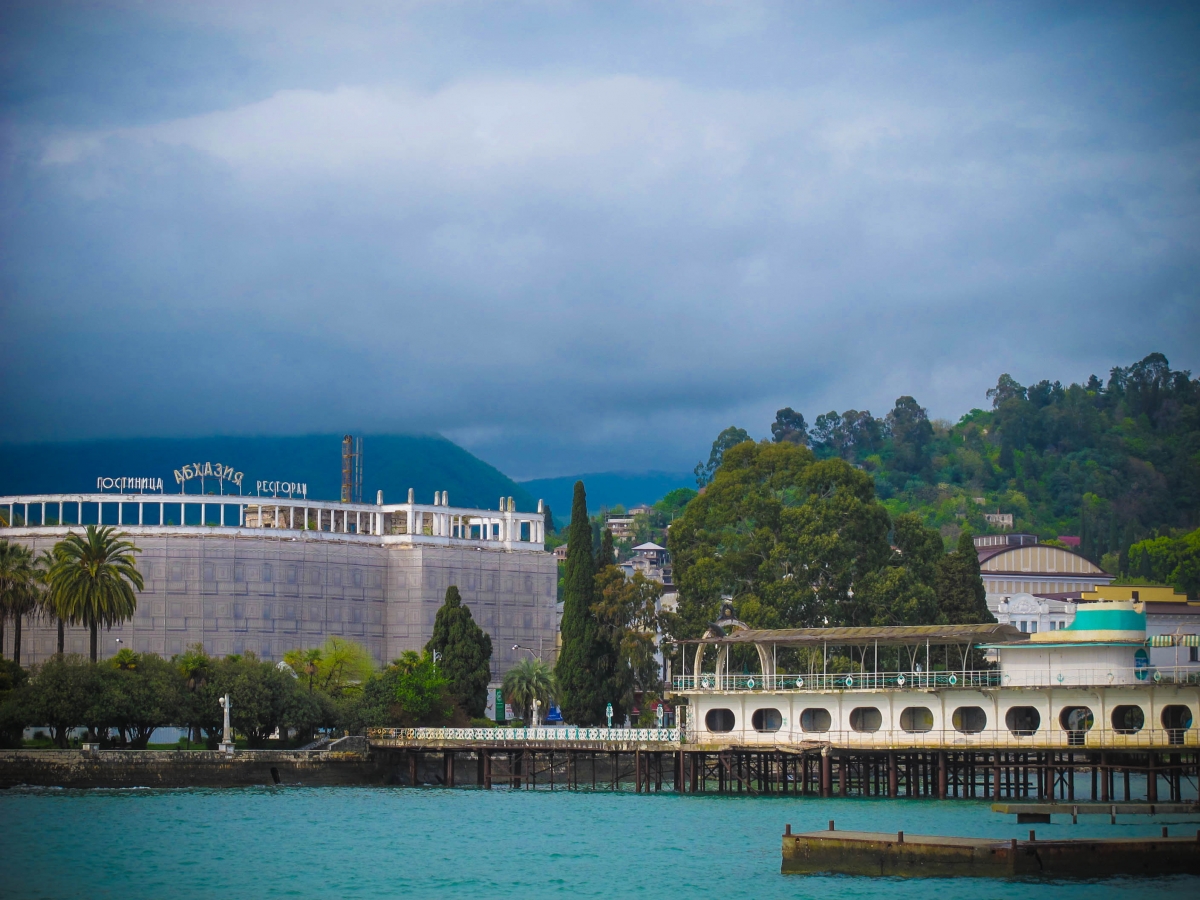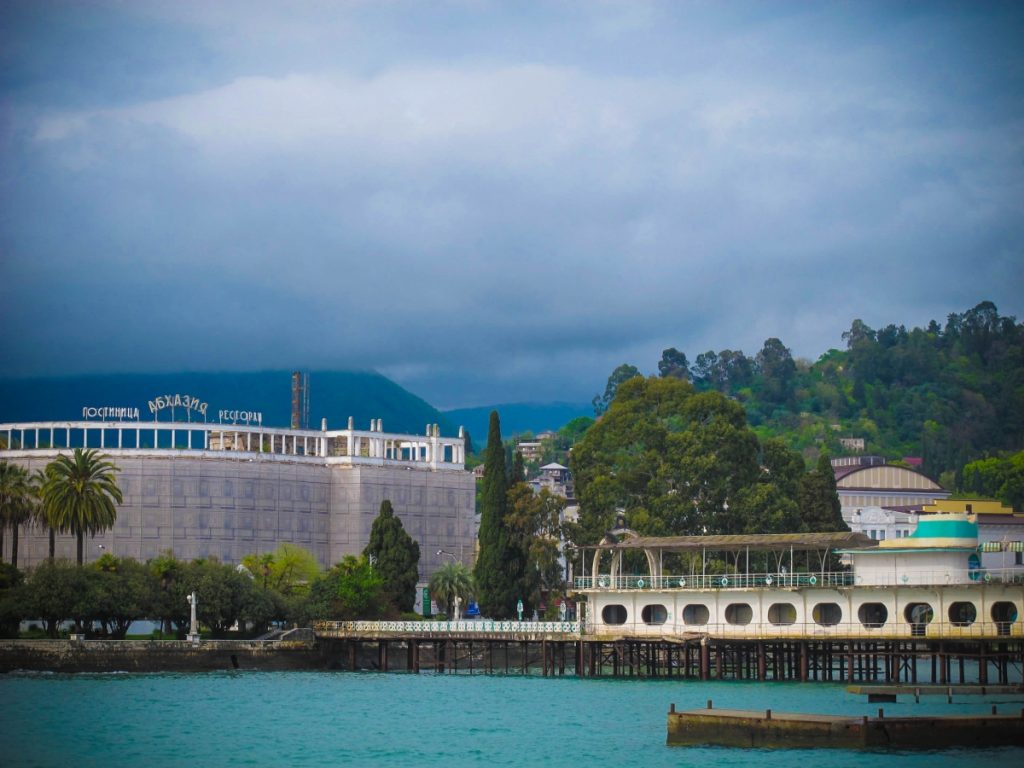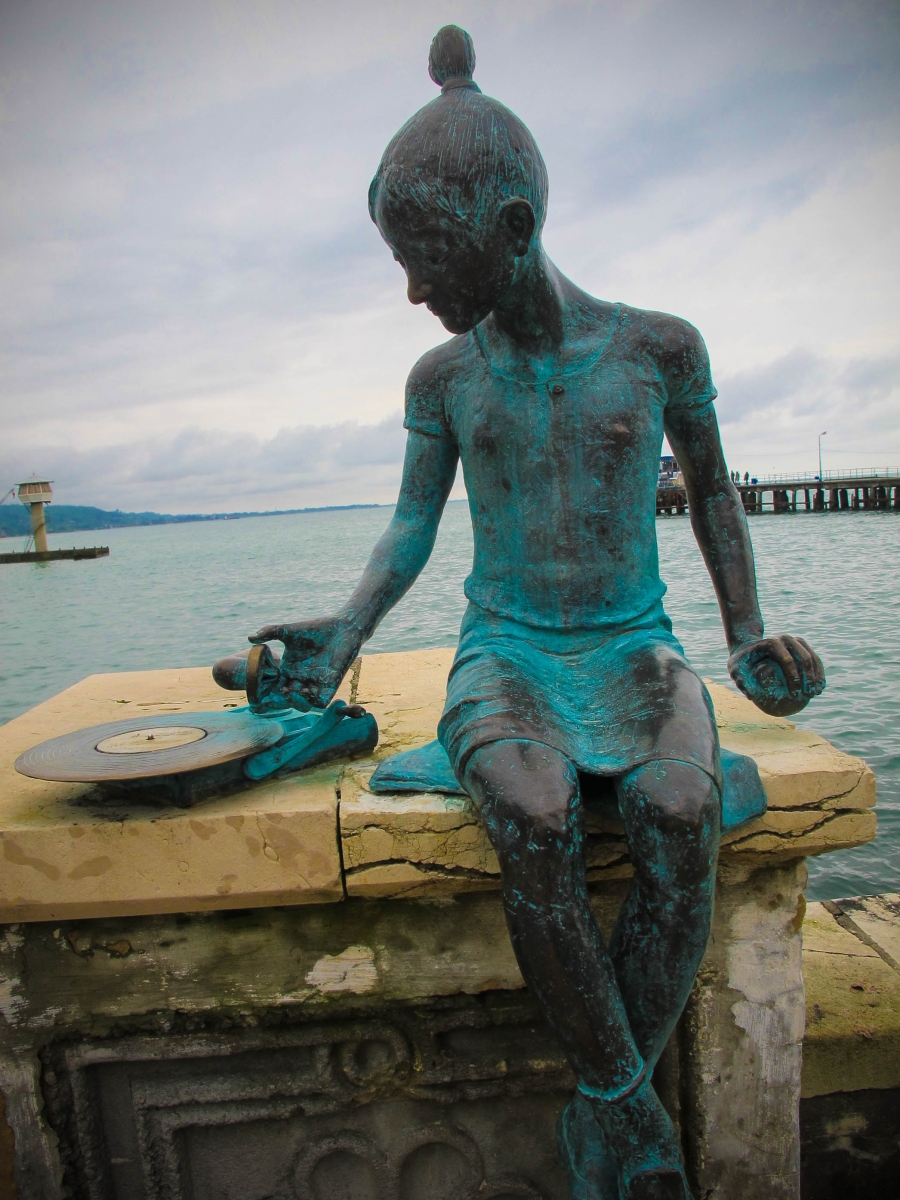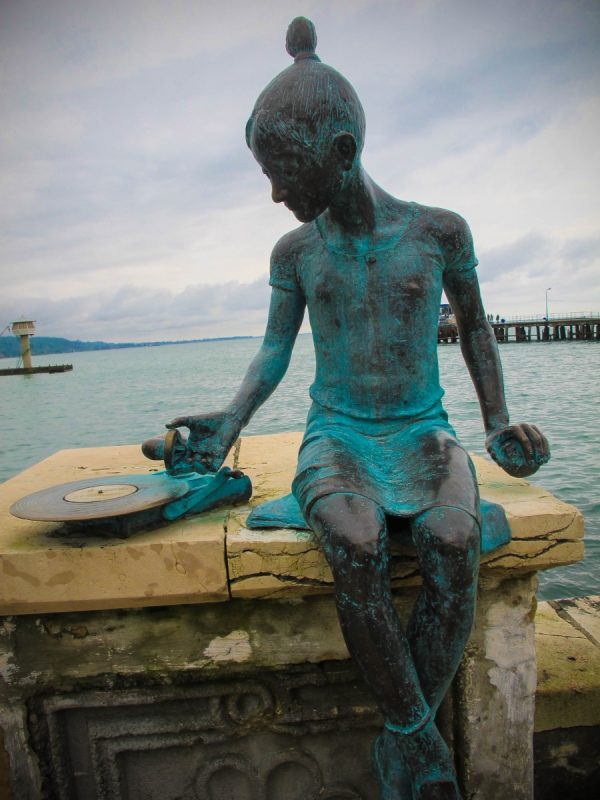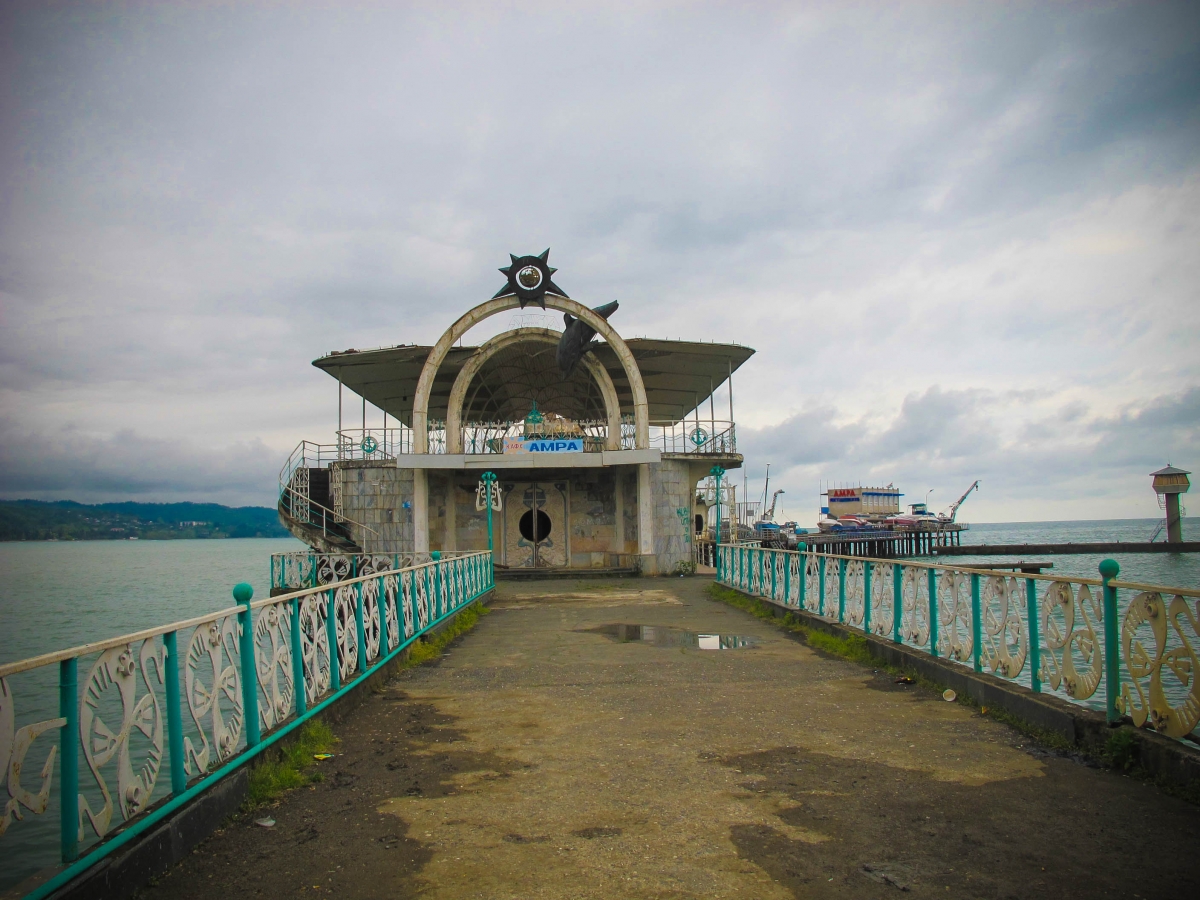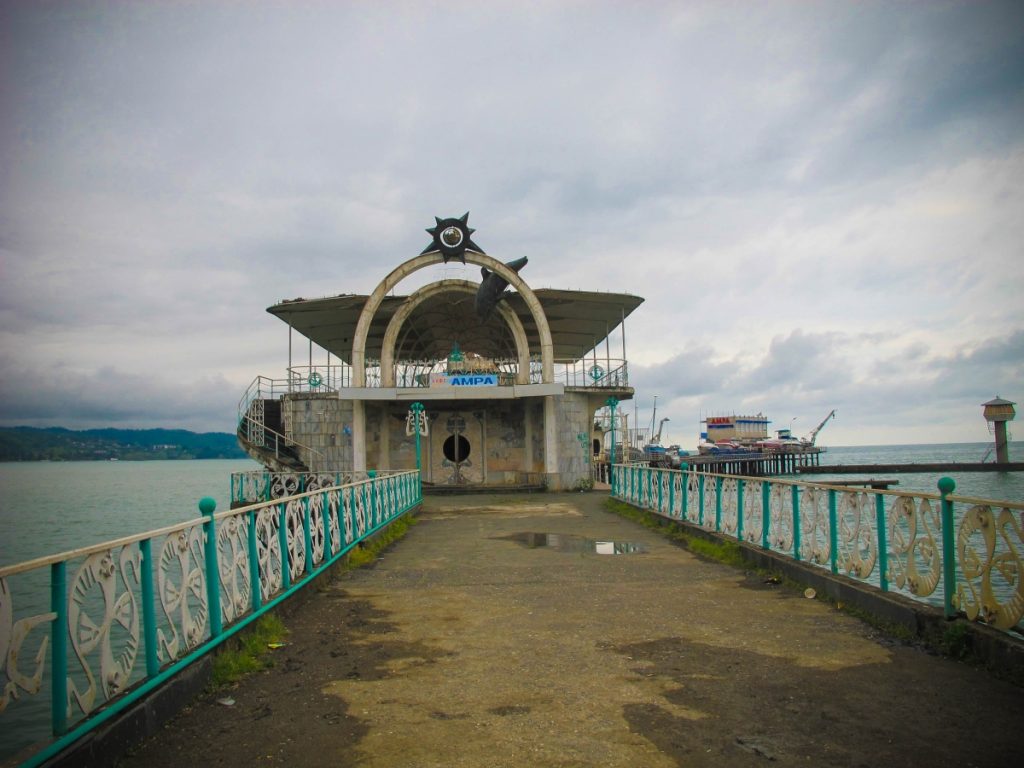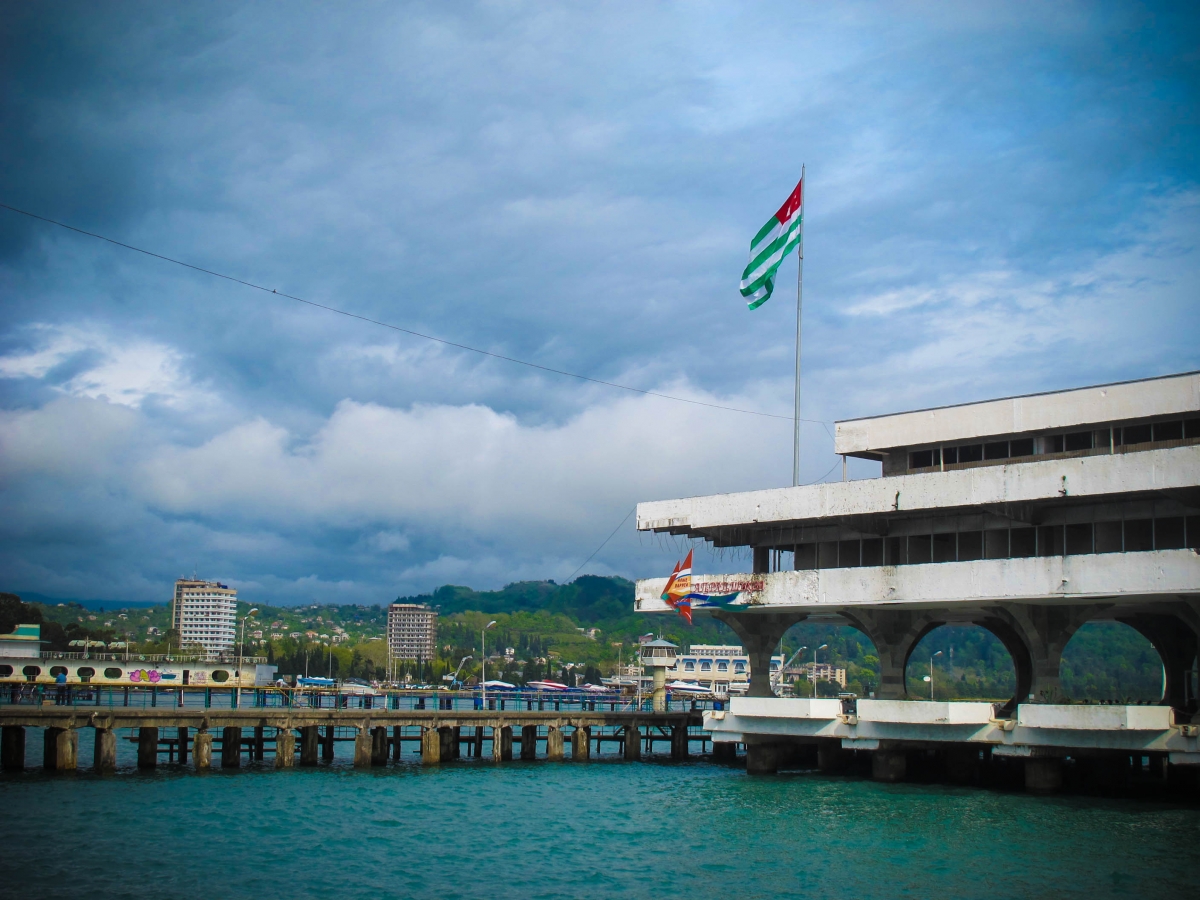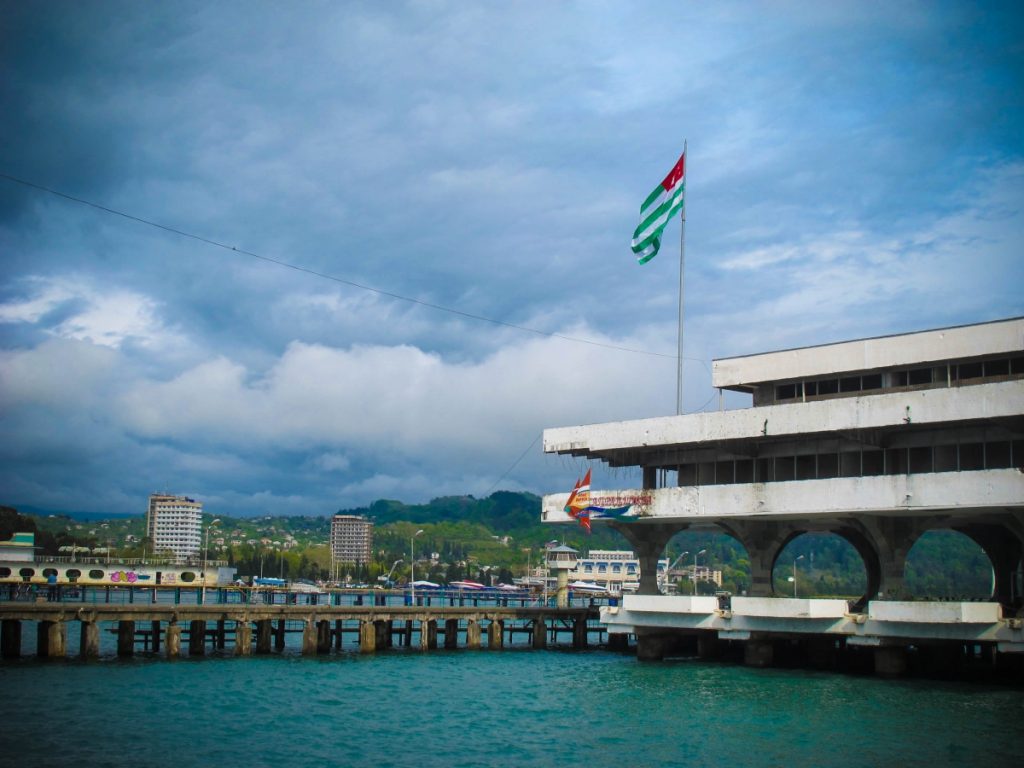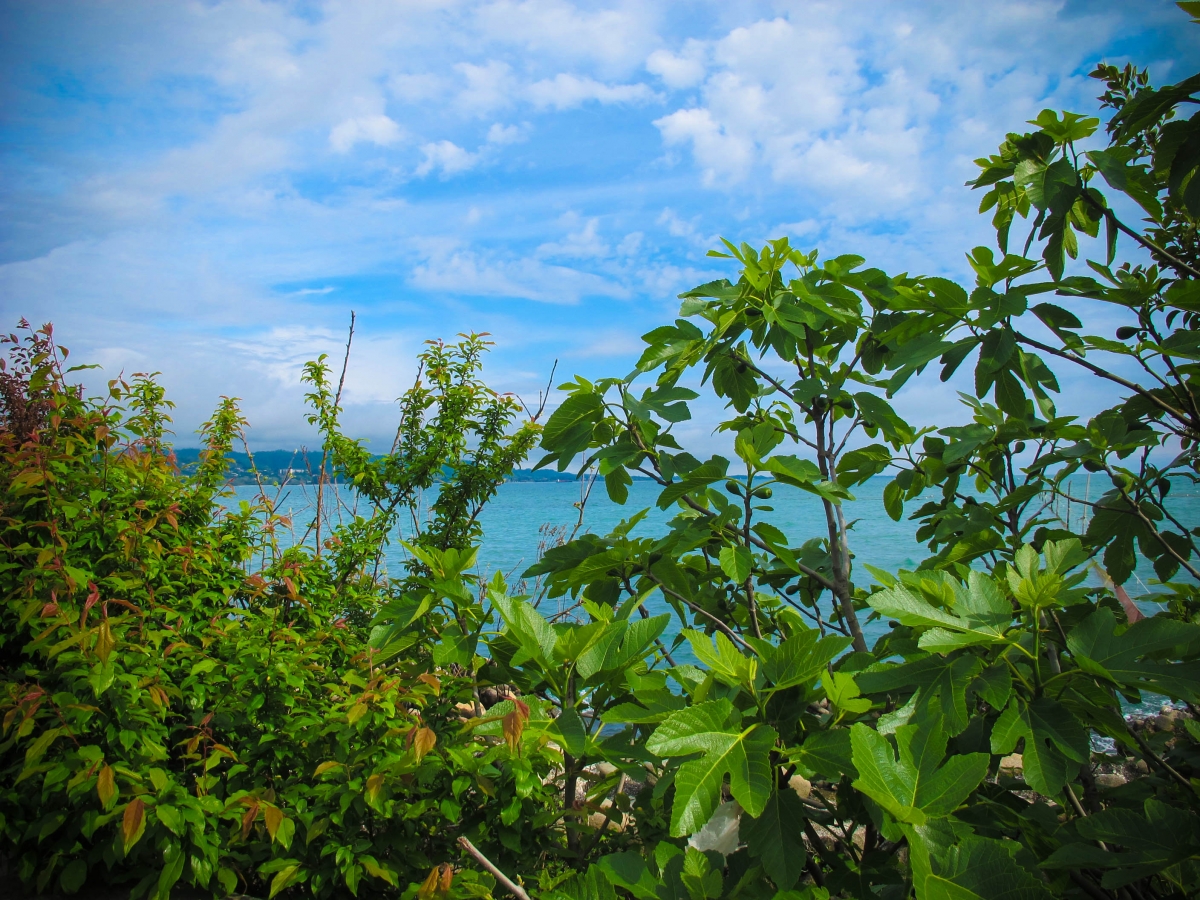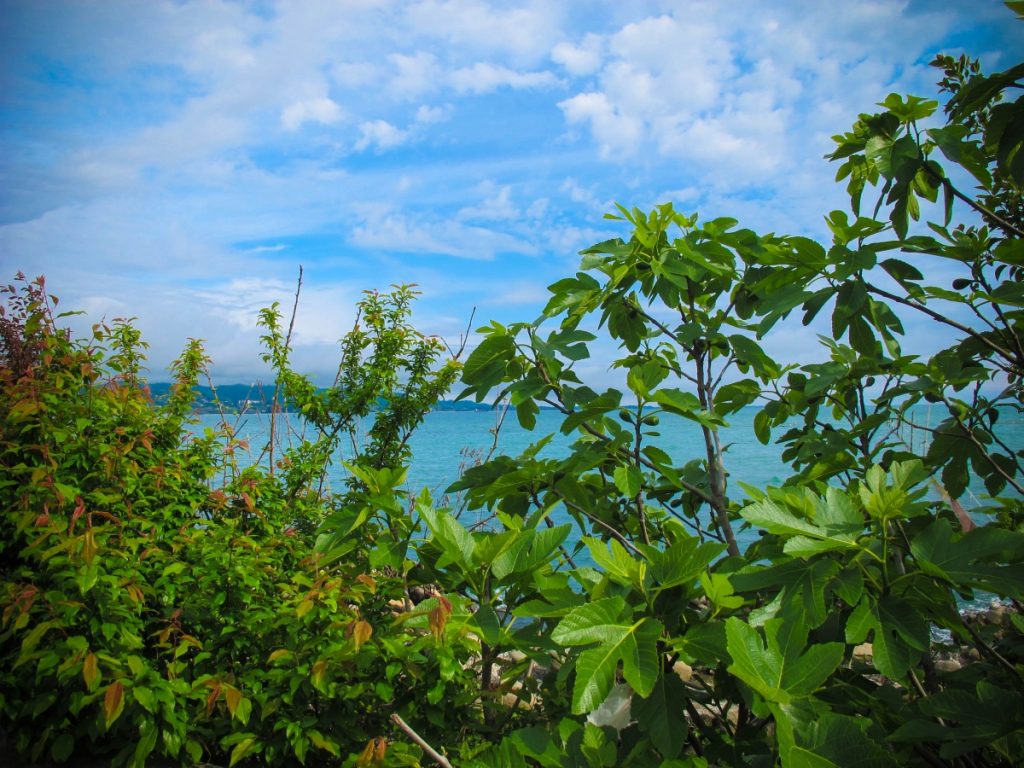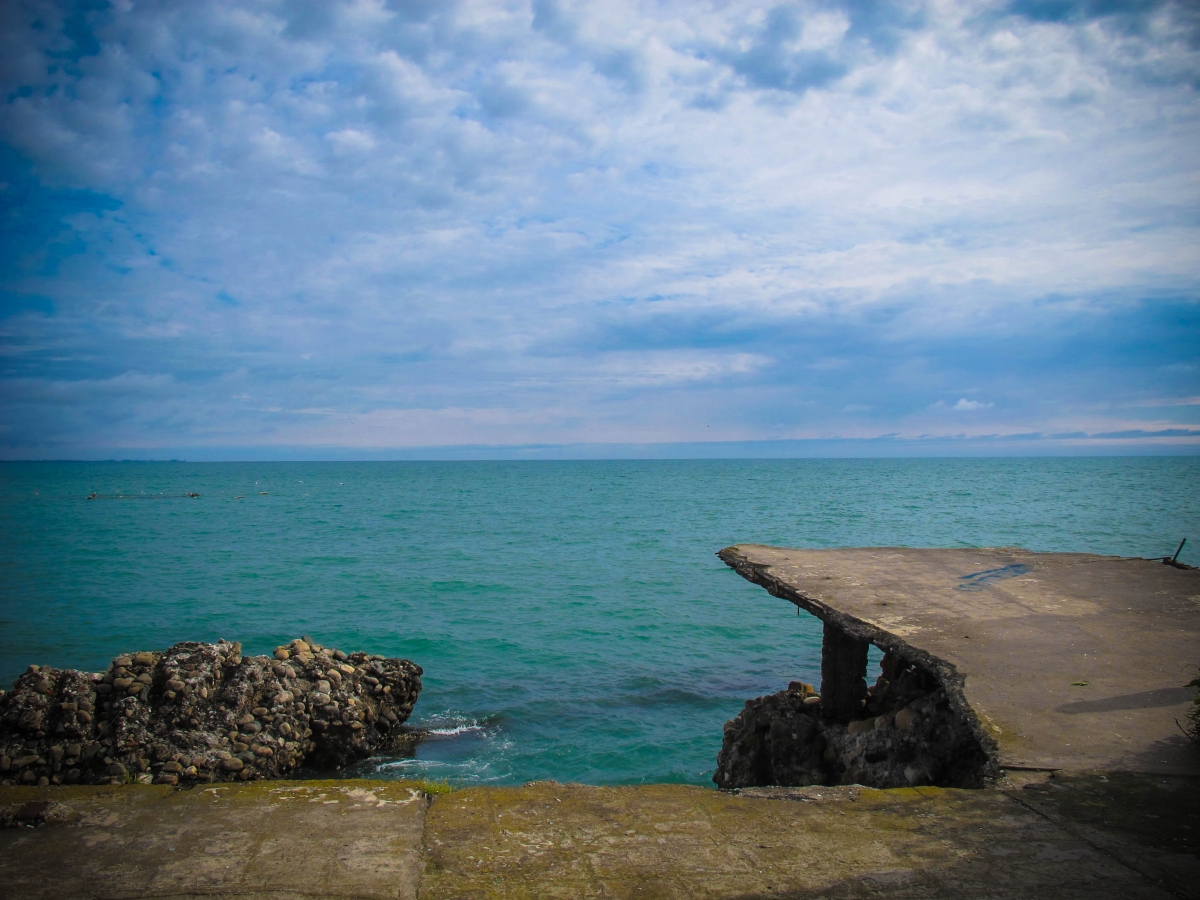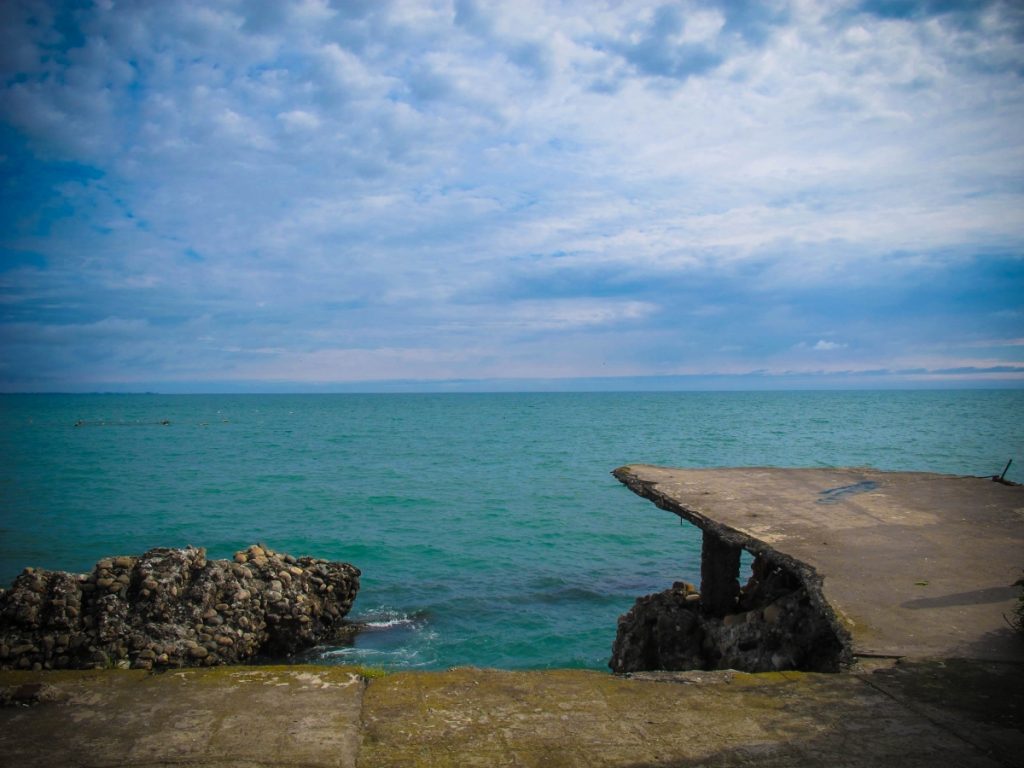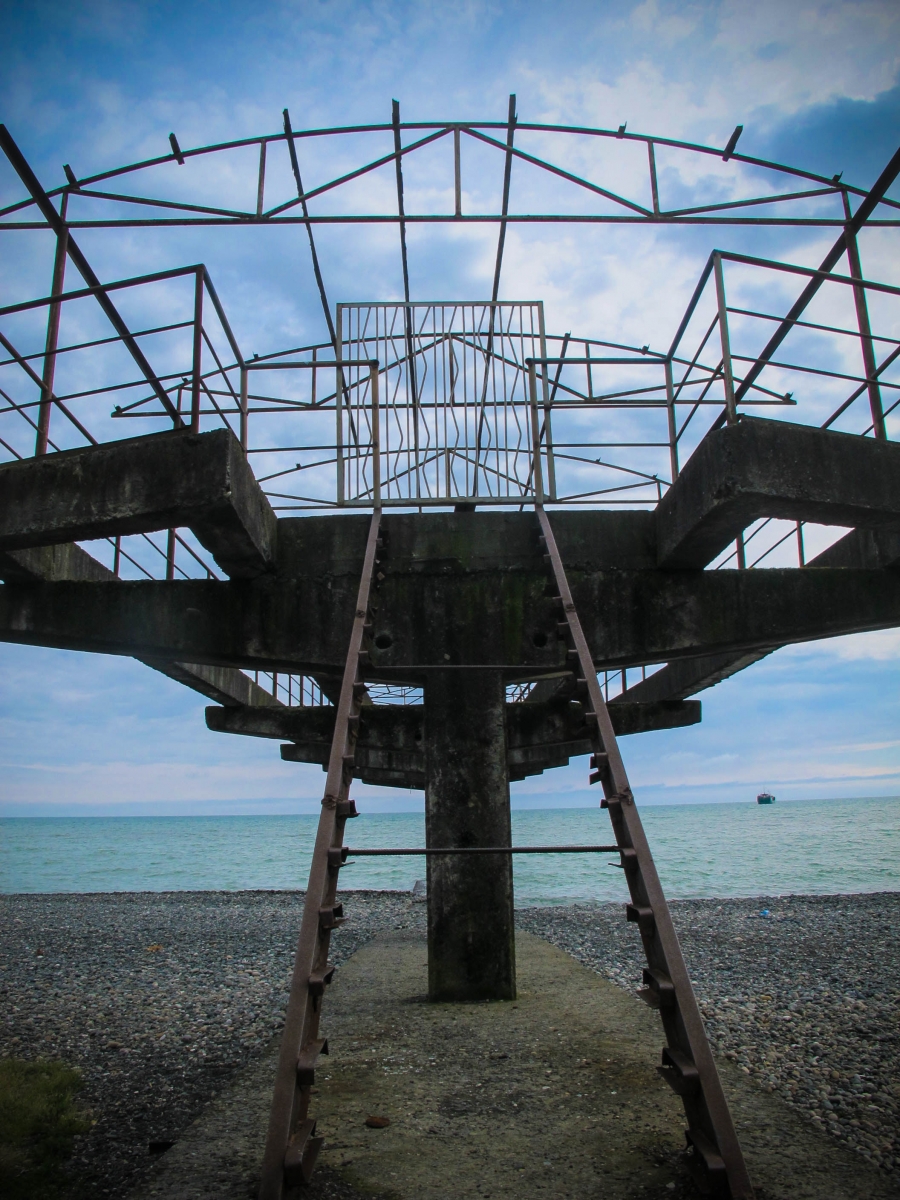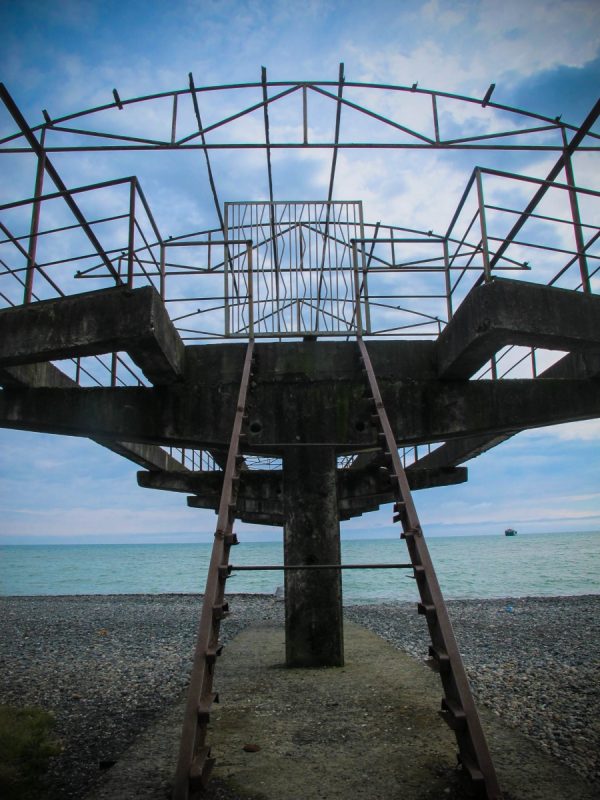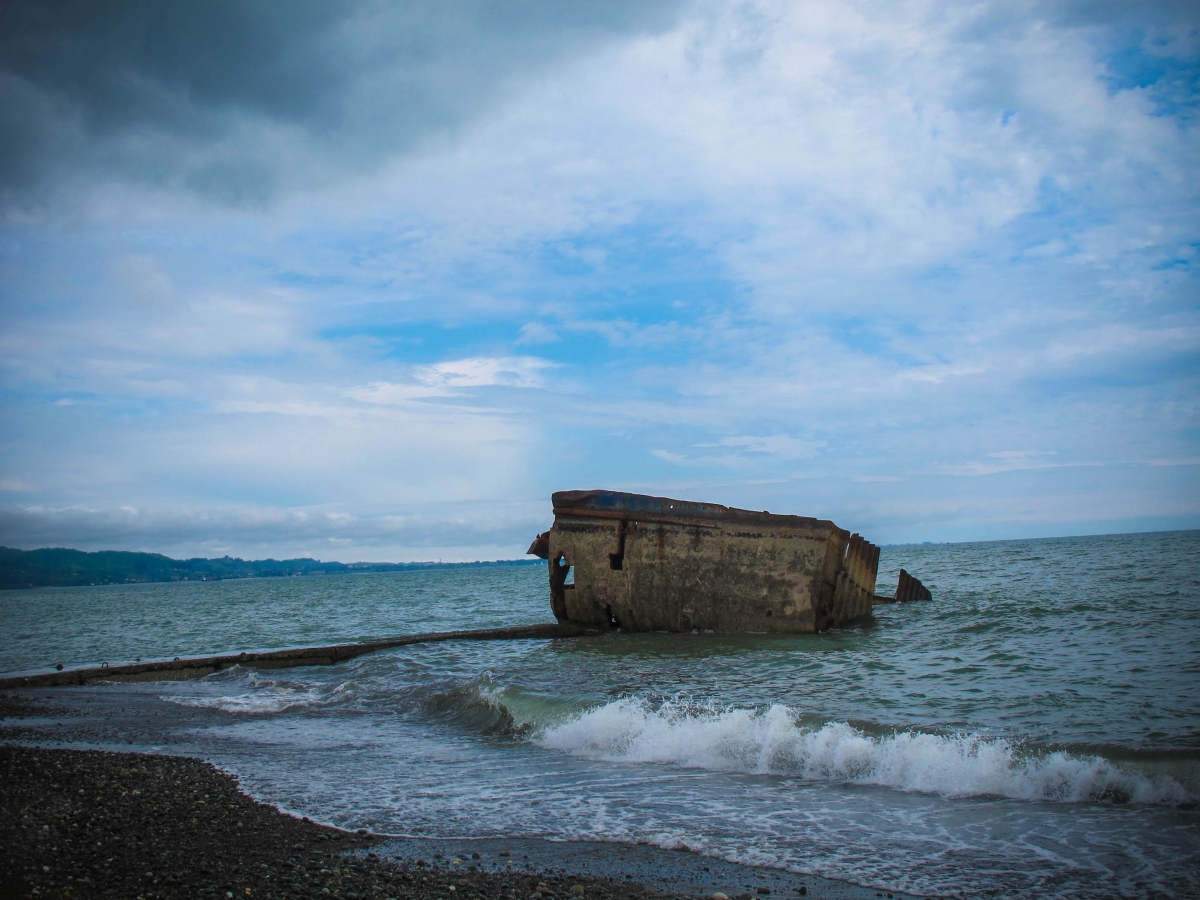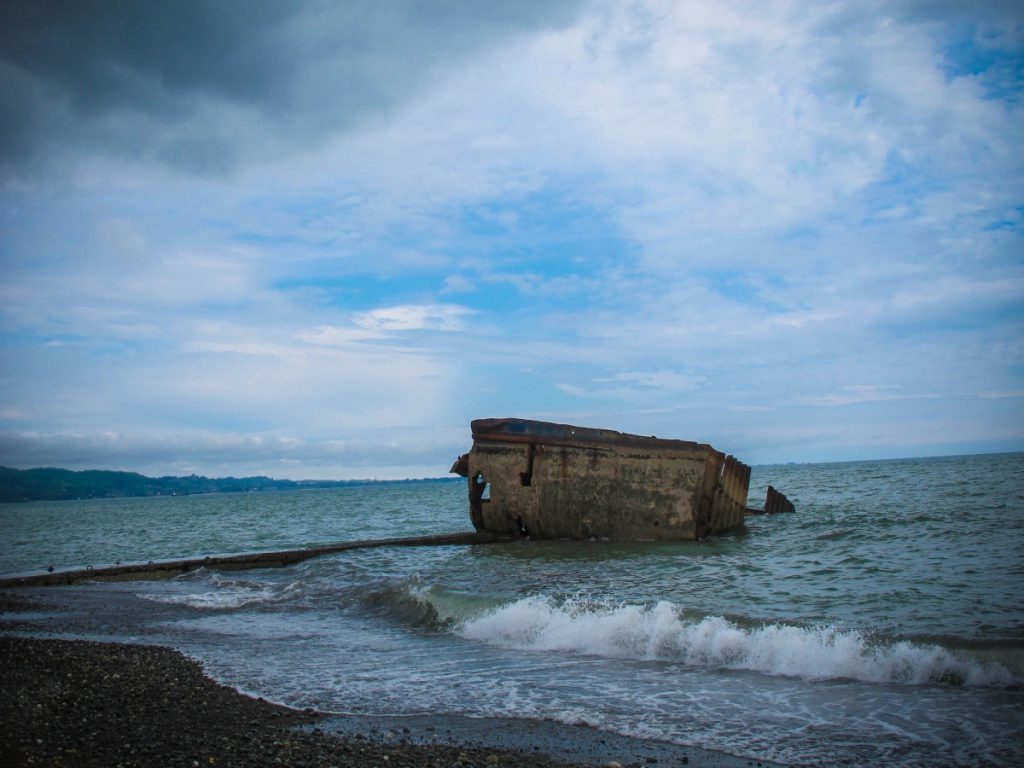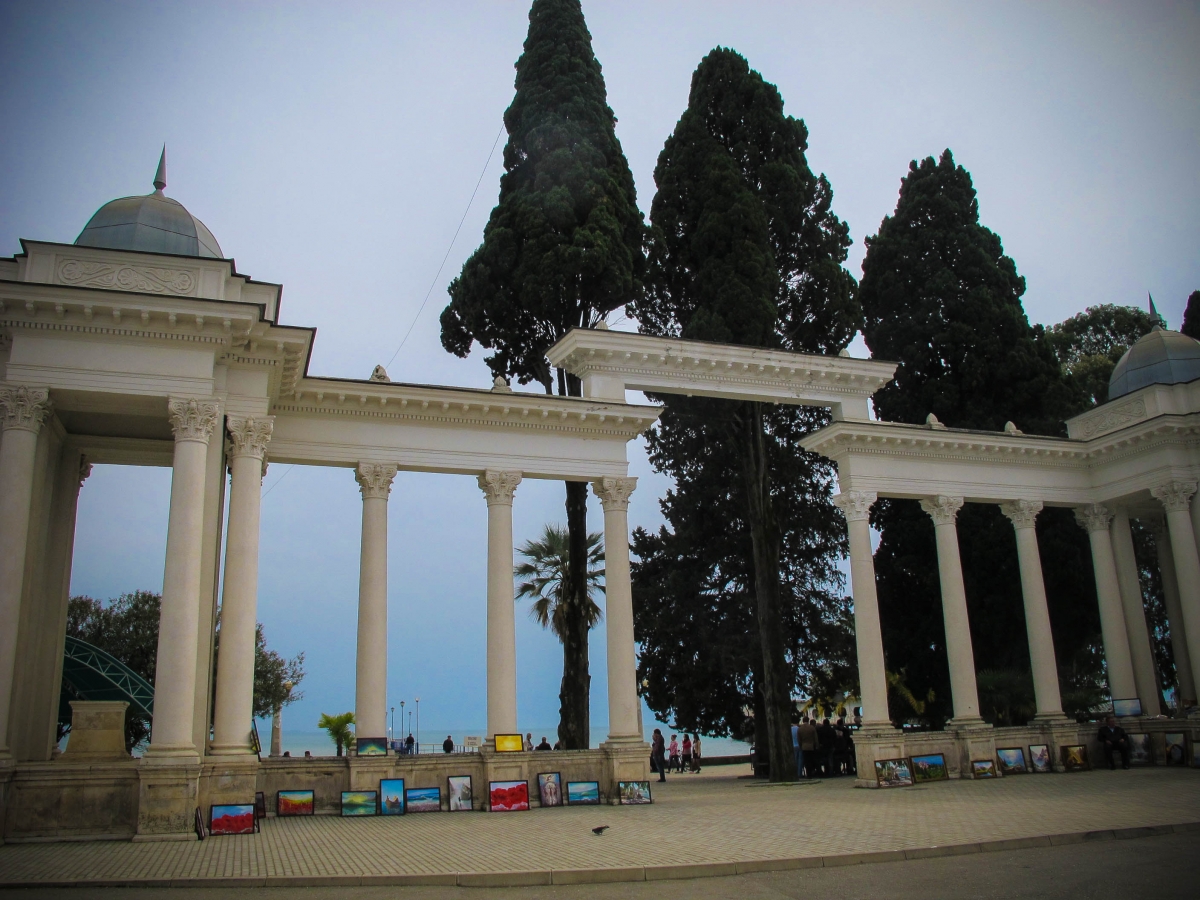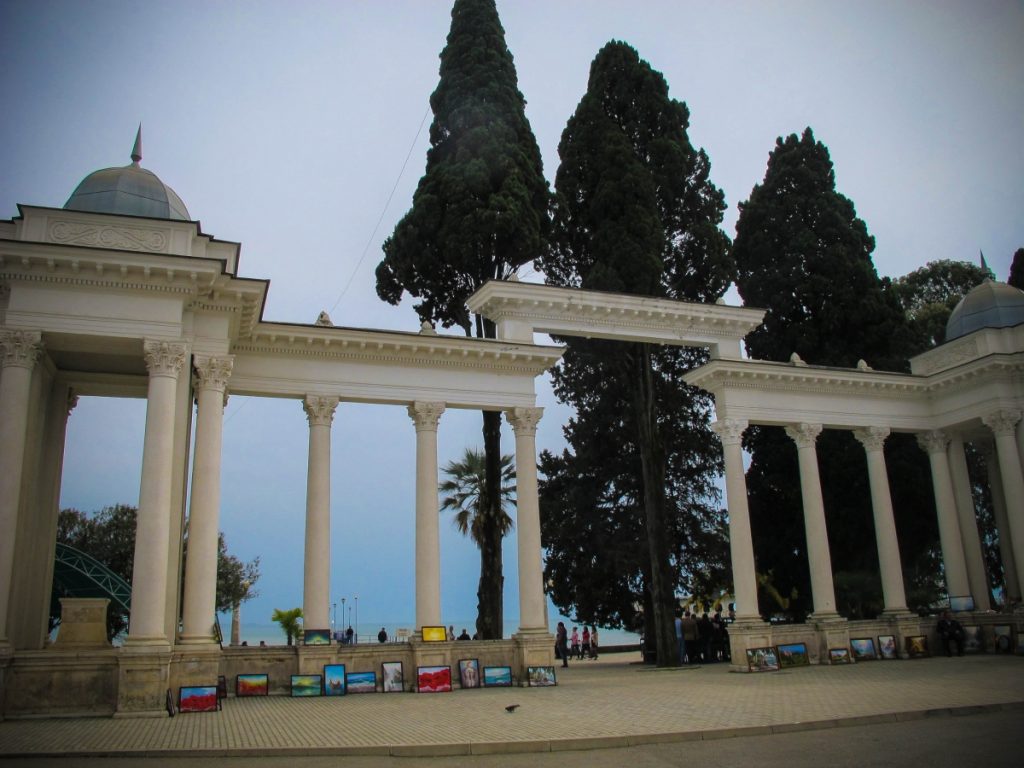 Many of the restaurants along the Promenade were nothing to write home about, but I found Nartaa to be one of the most delicious places I've ever eaten on my travels.  When I travel, I tend to eat large meals like six times a day, so it's no wonder I ate at Nartaa three times during my short stay in Sukhumi.  My most memorable meal was when friends took me out to lunch and introduced me to Abkhaz cuisine.  While eating with my hands was a complete fail, I was definitely a bit smitten with the chacha that accompanied the meal, even if my facial expressions didn't always say so.  The food, while rather similar to much of the cuisine of the Caucasus, was absolute perfection with every bite.  I also found out that the reason the flavors are so explosive in this region is that everything is grown by local farmers and contains no chemicals what-so-ever.  It was culinary bliss.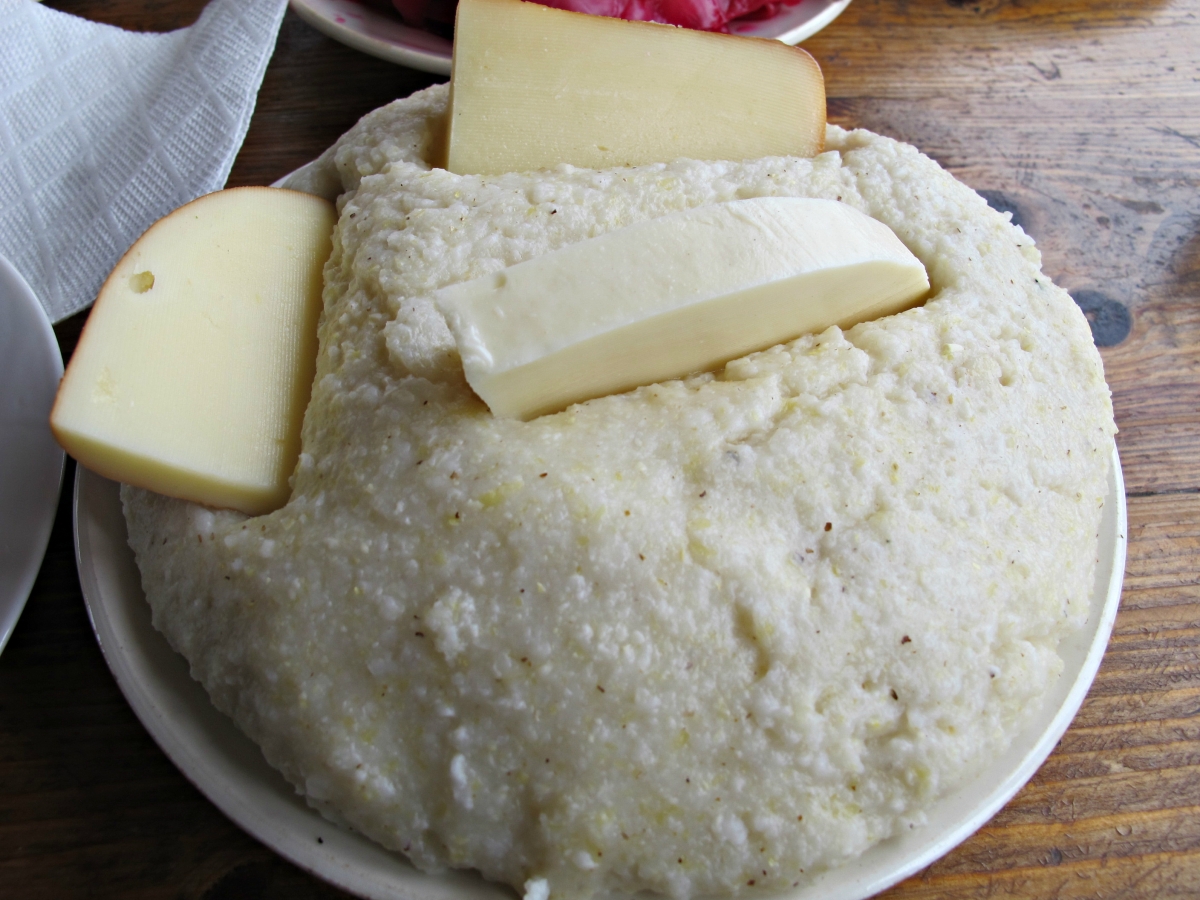 The buildings along this stretch of the sea were so varying and diverse.  You will find an old Soviet bloc right next to a pristine building lined with fountains and palm trees.  The Promenade was definitely not boring.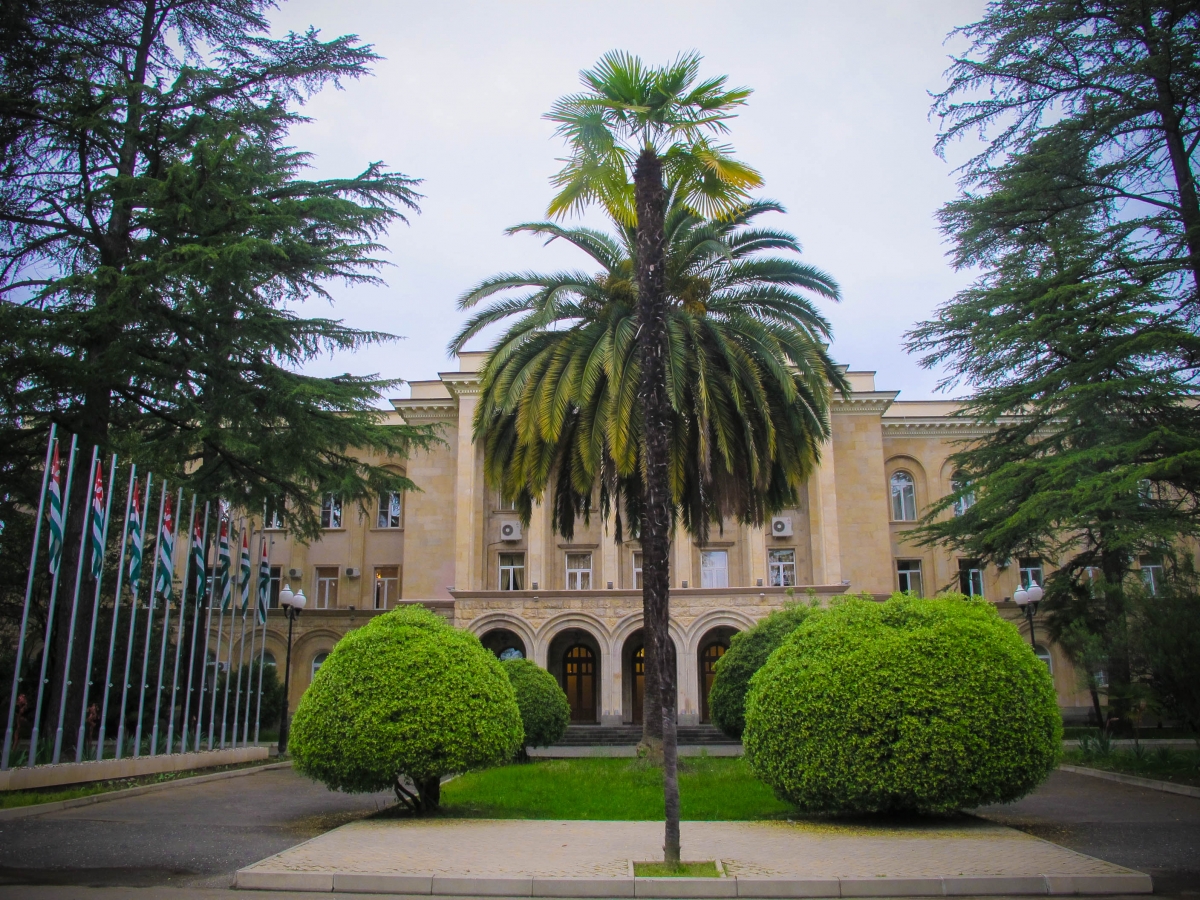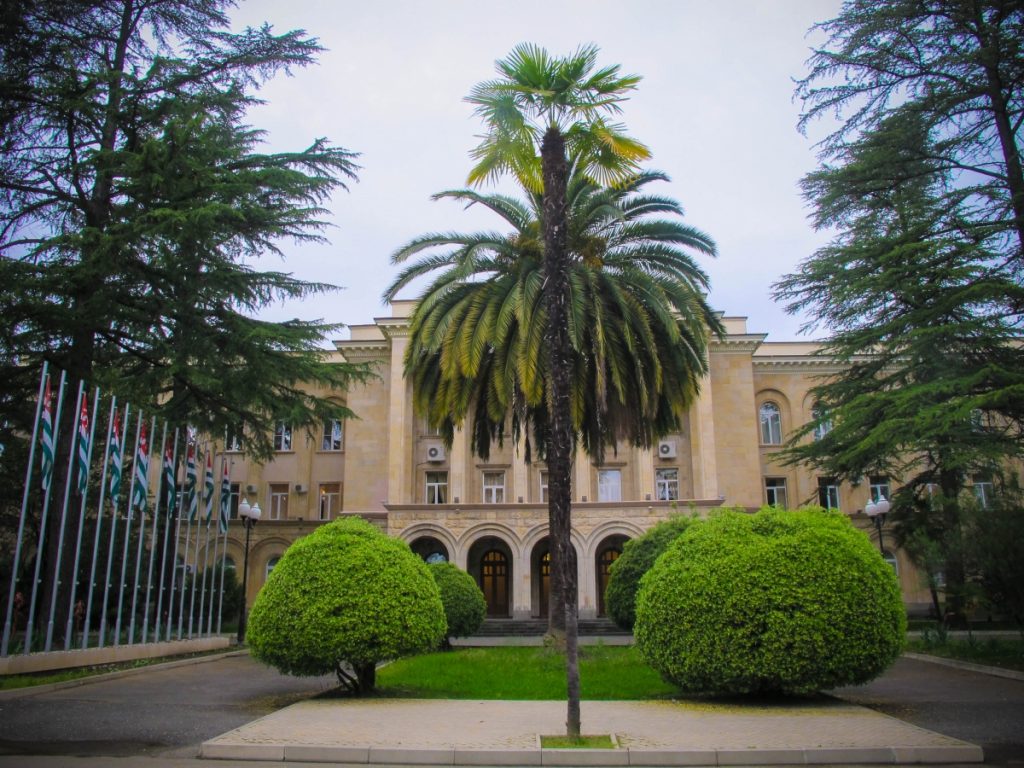 While I found it nearly impossible to pull myself away from this area of Sukhumi, I was fortunate enough to escape for a little bit to see what else the city had to offer.  And rest assured, this was not the only gem to be found in Abkhazia's capital city.