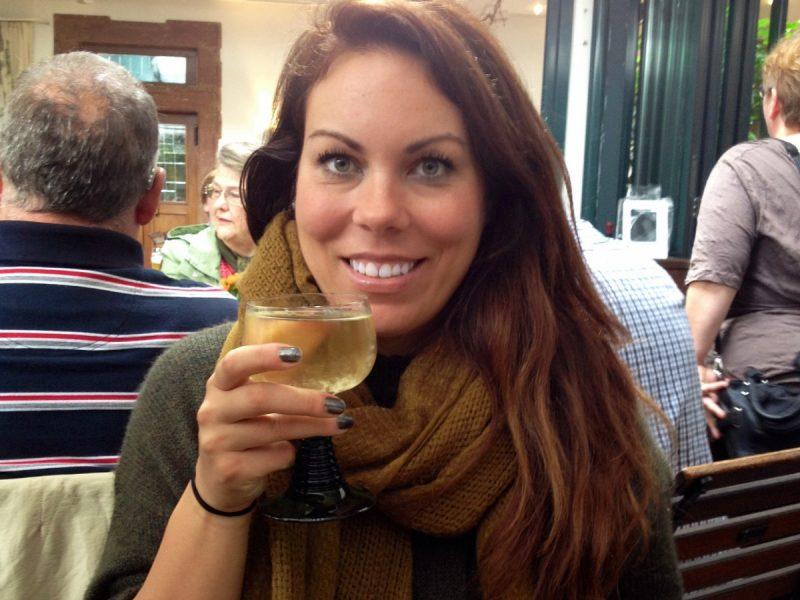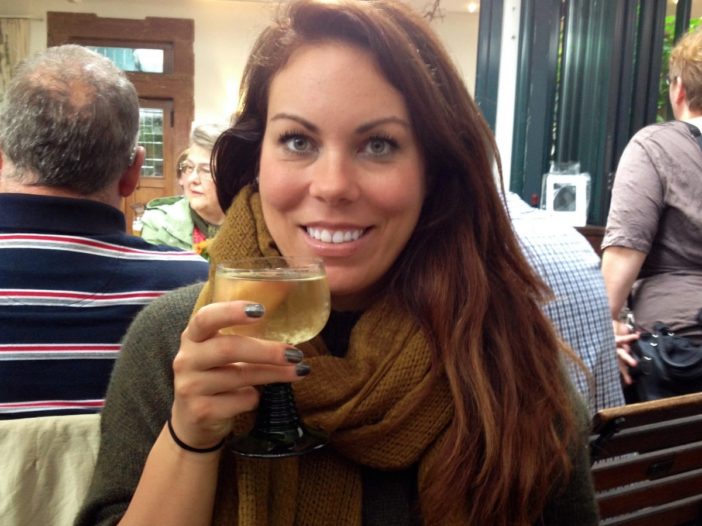 This post may contain affiliate links which means if you purchase something through that link, we will make a small commission at no additional cost to you. Think of it as buying a cup of coffee for us on someone else. Thanks and enjoy!


It's that time of year.  The time of year when everyone rehashes every little minute detail of every moment, trip, and adventure of the year.  The 'Hey! Look what I did that you can't afford to do! (which usually they can't either as half of it is sponsored) time of year.  Or the 'Hey!  Read my recap on the six months I lived in Bali!' (because seriously, no one has ever written about Bali before) time of year.  Well, I'm going to spare you of recapping my time to Tallinn twice where I never left the Old Town.  Or my time in Guayaquil, Ecuador where I never really left my hostel because I heard gun shots (to be fair- I think it was a blown out tire).
My year was a shitshow.  For various reasons.  And rather than sum up my circus of a life on my website and make everyone feel better about their lives, I'd rather do a recap of the best drinks I had throughout 2014.  Not all are alcoholic.  And not all were tasty.  If the scenery, story, and timing was right behind the drink, it definitely earned a spot on my list.
1.  Shubat  (Almaty, Kazakhstan)
It took me weeks to conjure up enough guts to try shubat, or fermented camel's milk.  I wasn't a huge fan of kumys, fermented mare's milk, but I do have an affinity for all things fermented (weird, I know), so I knew I wouldn't leave Kazakhstan without trying some of this stuff.
On my last day in Almaty, I went to the Zelionyj Bazar, better known as the Green Bazaar, with two other travelers to finally give this stuff a taste.
The verdict?
Not so bad at all.  Perhaps an acquired taste, but definitely something that I would drink again.  Take that cow's milk.
2.  A 'Welcome Home' Margarita  (Chicago, Illinois)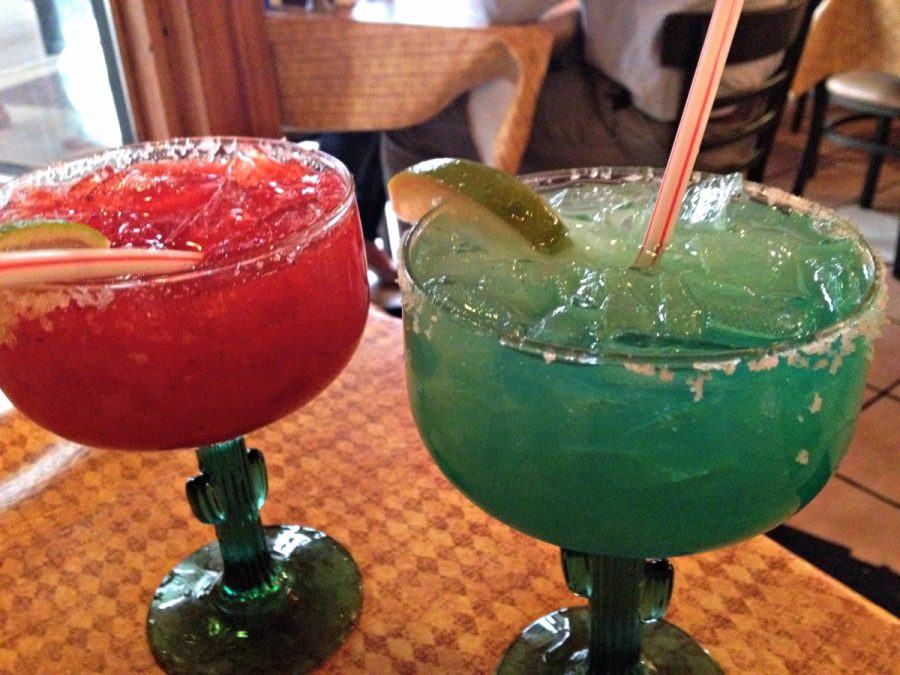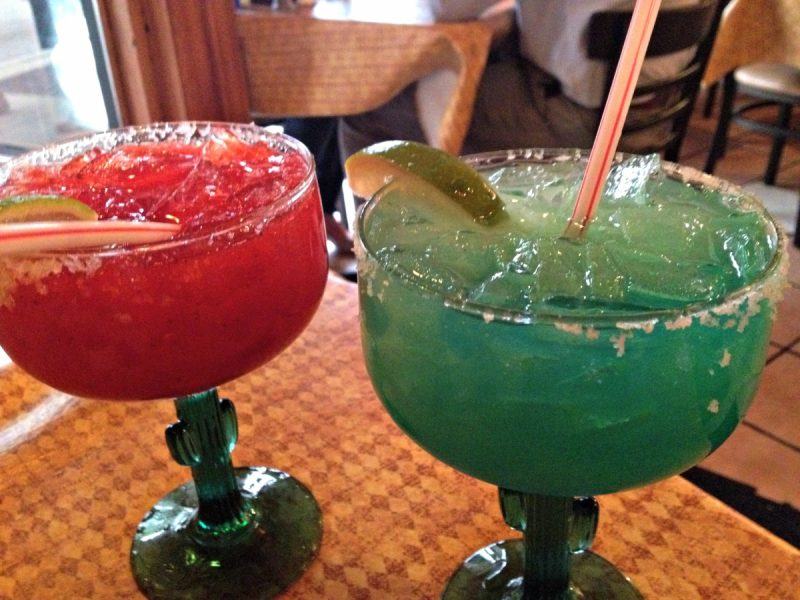 I went home for a total of around two months this year.  While home, I went to Chicago to visit my best friend, Amber.  My first night, I did what any American expat would do… ate Mexican food.  And a Mexican dish isn't complete without a sugary margarita to accompany it.
This drink was special because I was reunited with a friend who, no matter the distance, remains such an important part of my life and I don't know where I'd be without her in my life.
Gracias for the delicious margarita, El Mariachi.
3.  Flensburger Pilsener in February  (Frankfurt, Germany)
This beer is not on this list for taste.  This beer is here because it came at the right time for me.  I had been home in Norway for merely one month after my Central Asia trip when I decided I was going crazy.  But not because of staying put for a while.  I actually was going crazy because Oslo had hit a record for cloudy days in a row.  It was miserable.  And it was cold on top of that.  Try having such little daylight in the first place, only to be followed by clouds, clouds, clouds.  By the end of February I had hit a breaking point.  I searched for the cheapest last minute ticket anywhere warmer and sunnier in Europe and booked it.  I was to head to Rome for a long weekend.  Oddly enough, I had a nine hour layover in Frankfurt, Germany, a city where I had a lot of friends and I had previously lived in this area as a child, so I came back here often.
I advised my friend in Frankfurt of my plans and she booked to come to Rome with me.
On my layover, we went out with our crew, drank, partied, and had an absolute blast.  The weather was mild when I arrived.  It was also nighttime.
The next morning, I missed my flight due to a security strike at the airport.  I rebooked to leave at 4pm.  Her flight never registered in the Swiss Air system, meaning she was stuck in Frankfurt.  After much consideration, I decided to just stay in Frankfurt and buy a flight out over the course of the next few days.  I knew I would miss the sun I desperately sought, but at least I was around friends.
It turns out… Frankfurt had that sun that Oslo was deprived of.  And warm temperatures.  I sat alone by the river at a bar one day without a jacket on and had a nice cold beer.  In February.  Without a single cloud in the sky.
This was the moment I vowed to move to Germany.
I moved here in early November… and haven't seen the sun since.  I still love you Deutschland.
4.  A Beer at the Top of the World  (Longyearbyen, Svalbard)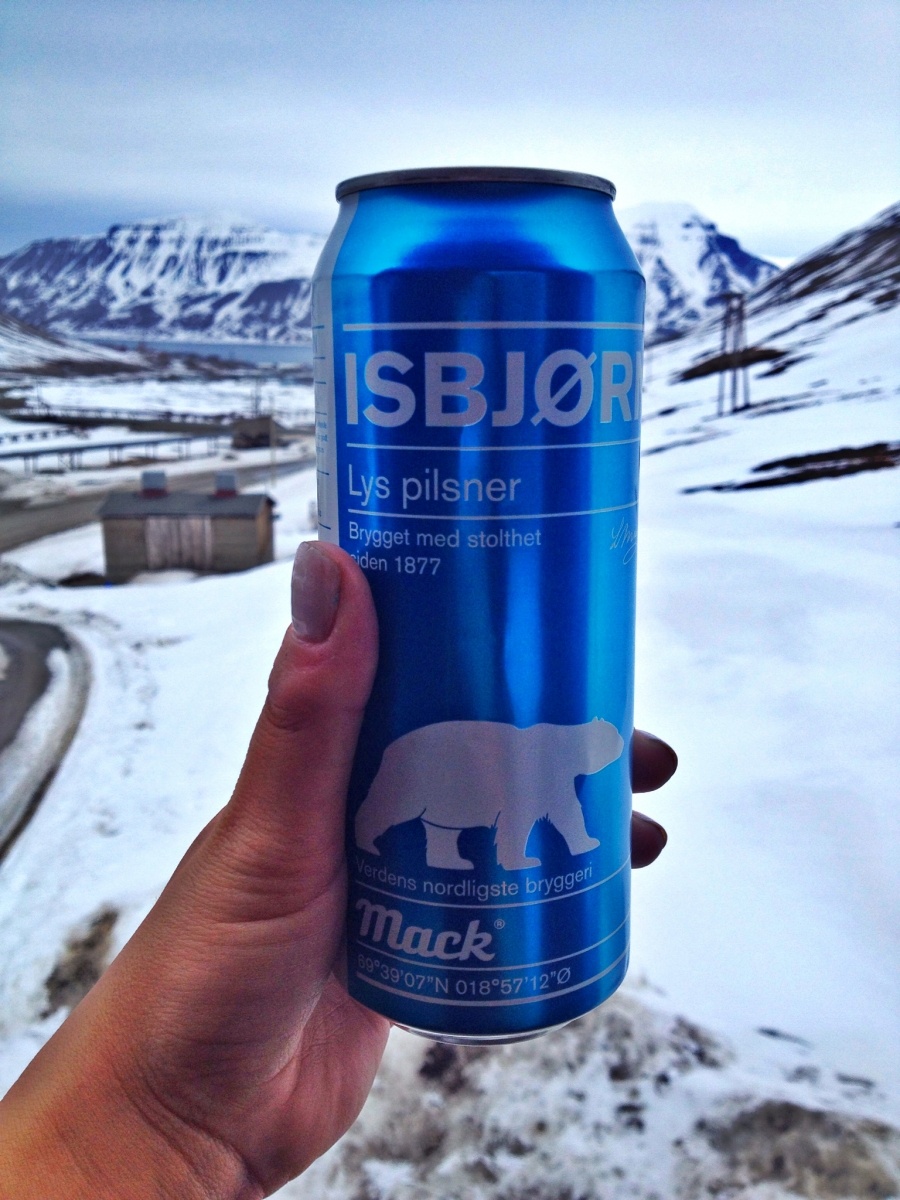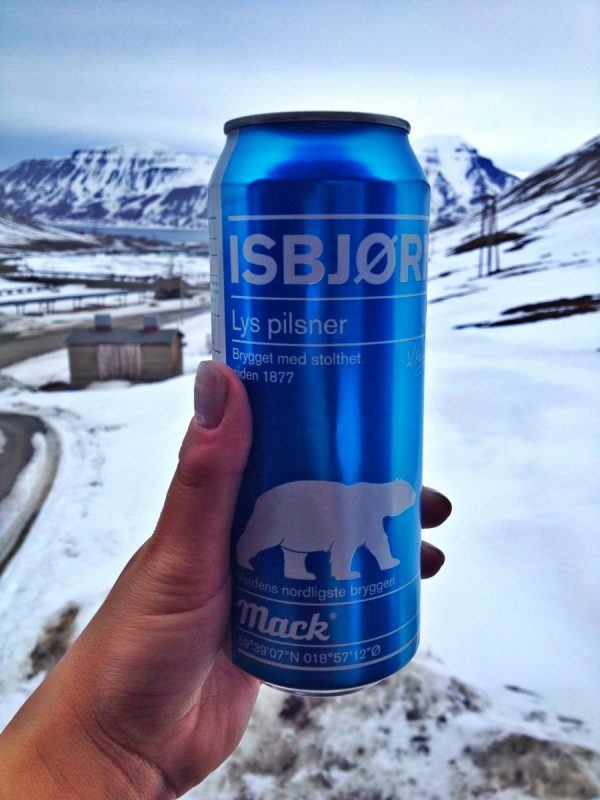 Mack Beer is not my favorite Norwegian beer, but there is something truly cool about being able to drink a beer in the northernmost town in the world with a polar bear on it on an island where polar bears outnumber people.
Not that I ever saw a polar bear.  But I did see one on the can of my beer, so that kind of counts, right?
5.  Wine in German Wine Country on a Bad Day  (Rüdesheim, Germany)
I had just gotten back from the United States and flew to Germany for a week when I received the call that my grandfather had fallen and broken his hip.  At a fragile 87 years of age, I sat around Frankfurt waiting for good news.  I received good news, but my mind was still stuck on the fact that I was on the wrong side of the Atlantic during this time.
To get my mind off of things, I went to Rüdesheim, a wine-making town on the Rhine in Germany.  It was a wonderful day.  I drank some delicious dry wines (German wines can be too sweet for me more often than not, but a dry one will do the trick) and felt like I was on top of the world.
Once back in Frankfurt from a remarkable day, I received the awful call that my grandfather took a turn for the very worst.  The following day I had to book a ticket back to the US.
But this day in Rüdesheim stands out in my memory for many reasons, but mostly because it reminds me of what amazing people I have in my life.  They are people who make my happiness a priority and know how to help me get through rough times.  They also didn't judge my hair issues this day.
6.  Beachside Bliss  (Cartagena, Colombia)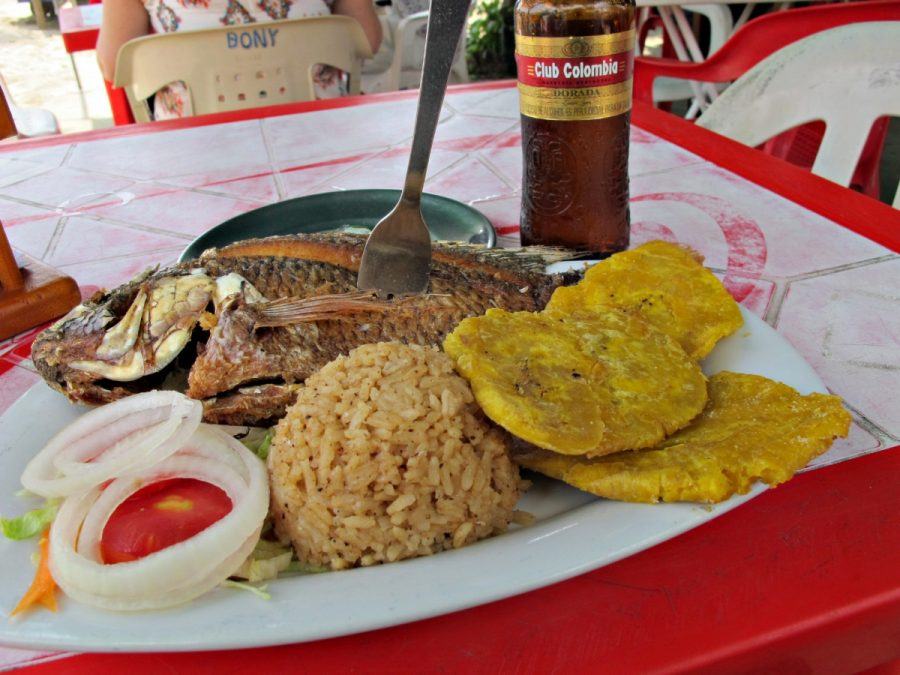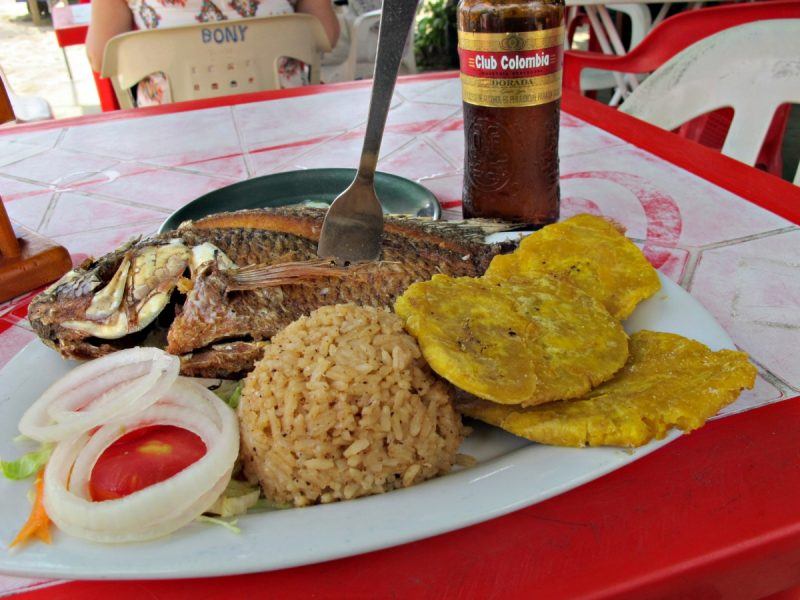 I haven't really discussed my time in South America on my blog yet, but I spent about a month there this summer.  I mainly stuck around Colombia, but I also ventured south to Guayaquil, Ecuador and Lima, Peru for a few days.
When in Cartagena, I was staying in the old city.  The old city was nice, albeit very touristy.  Food was so hit or miss, and I know Colombian food should be a home run if done properly.  Desperate for some fresh-out-of-the-sea deliciousness, I started asking around to see where I could get some fresh fish and coconut rice.  I was advised to head to Kiosco el Bony, which was situated right on the water in a not so touristy part of town.
It was an outdoor restaurant filled with locals and myself.  And a lady who insisted she give me a massage forty-six different times as I was eating.  The fish was crispy and flavorful, the rice was done to perfection, and the beer, while not the best tasting one I've ever had, was icing on the cake to this memorable meal.
7.  Areni Wine in… Latvia?  (Riga, Latvia)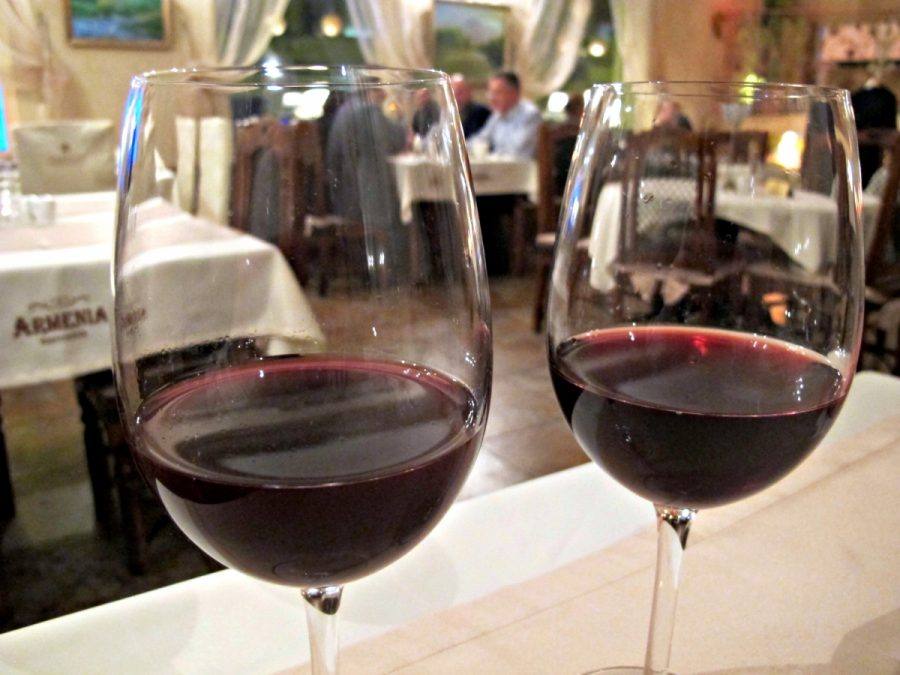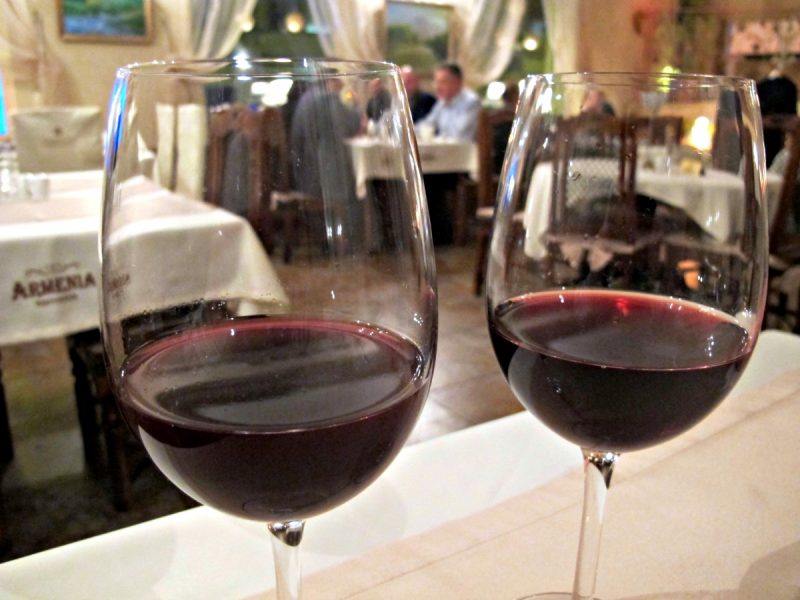 In 2013, I roadtripped across much of Armenia.  On the list of places I went (and have sadly never talked about), was Areni.  Areni is a winery that makes delicious wine using local grapes and fruits off of the stunning Armenian landscape.  I bought a few bottles while there and figured I'd never be able to consume Areni wines again until I went back to Armenia.
When I was in Riga in November, I found an Armenian restaurant.  I was very hungry and in a part of the city that didn't have as many restaurants, so I popped in.
And to my surprise, I saw a bottle of Areni on the menu!
I ordered it and just that first sip of the stuff brought back so many memories from my trip to Armenia, a country that still remains a favorite of mine.
8.  The Best Ceviche I've Ever Had.  Paired with Beer.  (Lima, Peru)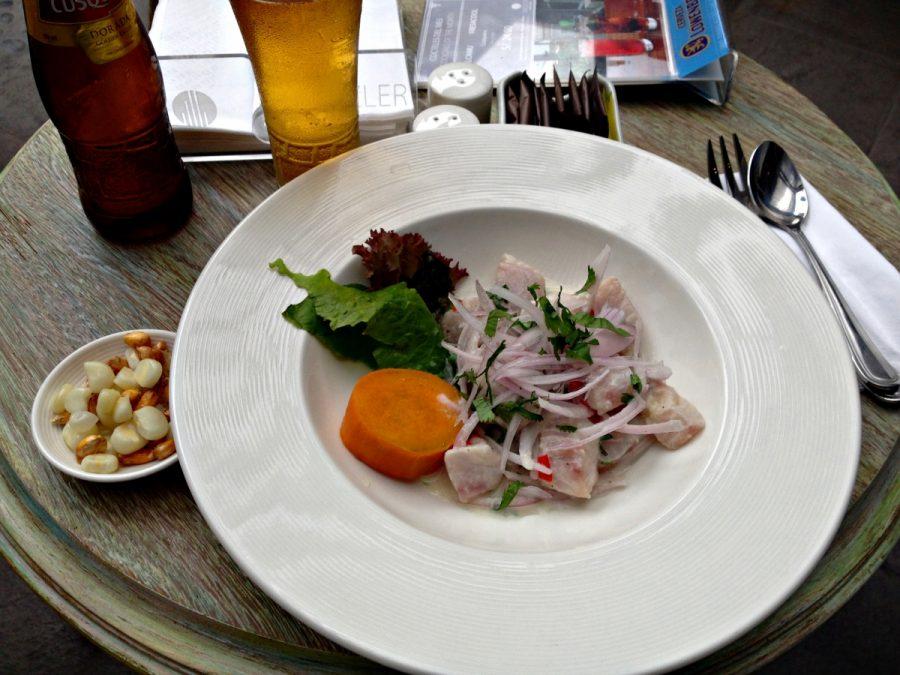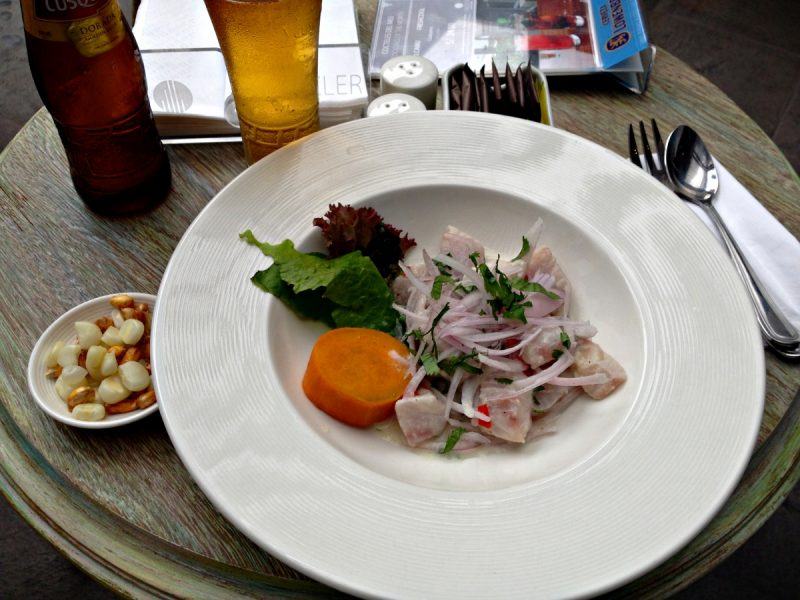 Have you ever had a dish that was so damn good that your mouth literally dropped as you were eating it?  This was that moment for me.  It may not look like anything special.  And when I saw it come out, I didn't suspect it would be.  But, WOW.  This was some of the best food I have ever put in my mouth.
I was about to be on my way back to the airport to catch a flight to Bogota when I decided I was super hungry.  And that I had been dumb enough to not have had any ceviche in Peru yet.  I was wandering around Miraflores and wanted to get to a hotel where I had wifi and could catch a cab without being ripped off.  Hotel Dazzler was the first place I saw and I wandered inside.  Not realizing that they actual would have a restaurant that was open, I asked for the bar and where I could have a quick drink.  I ordered a local, domestic beer and checked out the menu.  Mmm…ceviche.
I ordered some sea bass ceviche and waited for it all to come out.  I still have dreams about this.  I kid you not.
The beer only makes the list because, for that quick moment, a watery and dull Cusquena beer became the best beverage on the planet.  All thanks to a little magic on a plate.
9.  Russians Feeding Americans Vodka  (Minsk, Belarus)
When I was in Belarus for the World Hockey Championships, there were about 700,000 Russians… and two Americans (my friend Juliet and I being those Americans).  Really.  We were heavily outnumbered.
But, as Russians do, they just make you part of their family.  On our last day in Minsk, we left the apartment we were staying at with Kami and her friends, and started walking towards the hockey hospitality tents.  A group of Russian guys were standing outside of their apartment with a gigantic Russian flag.  They attempted to talk to us, and naturally, got no response back as my Russian skills are very limited unless I'm on a month vacation somewhere that is Russian speaking.  We finally were able to decipher that they just wanted a photo with us.
After the photo, we weren't able to leave without a few shots of vodka (they at least offered poor Juliet a chaser).  I realized that behind me, they felt the need to wave a Russian flag to give the photo a full effect.
And as for that photo?  Here it is: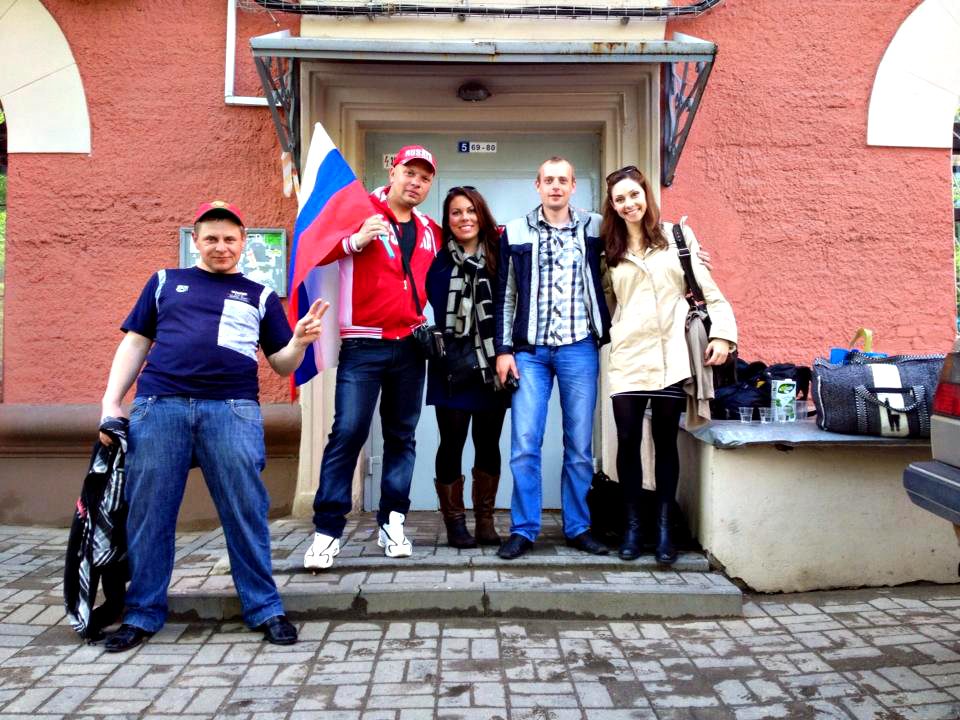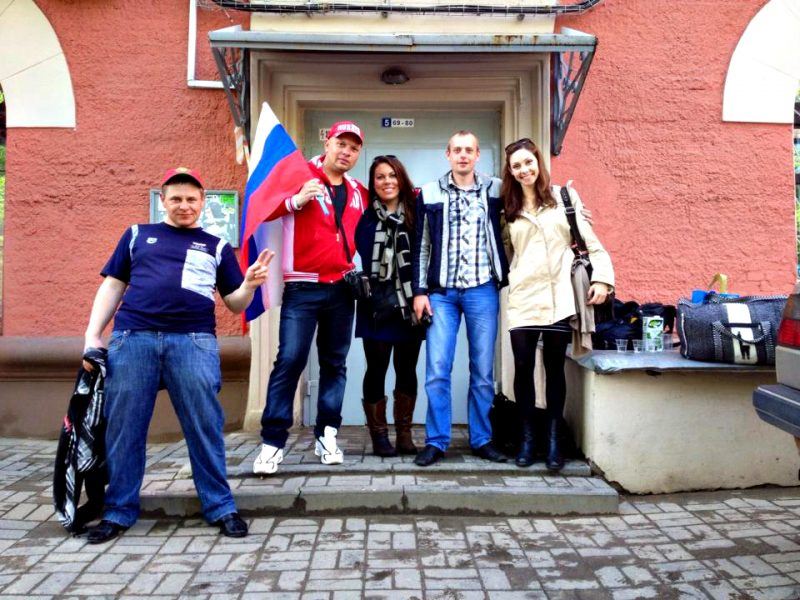 Who says Russians and Americans don't speak the same language??
10.  Octopus and Beer  (Split, Croatia)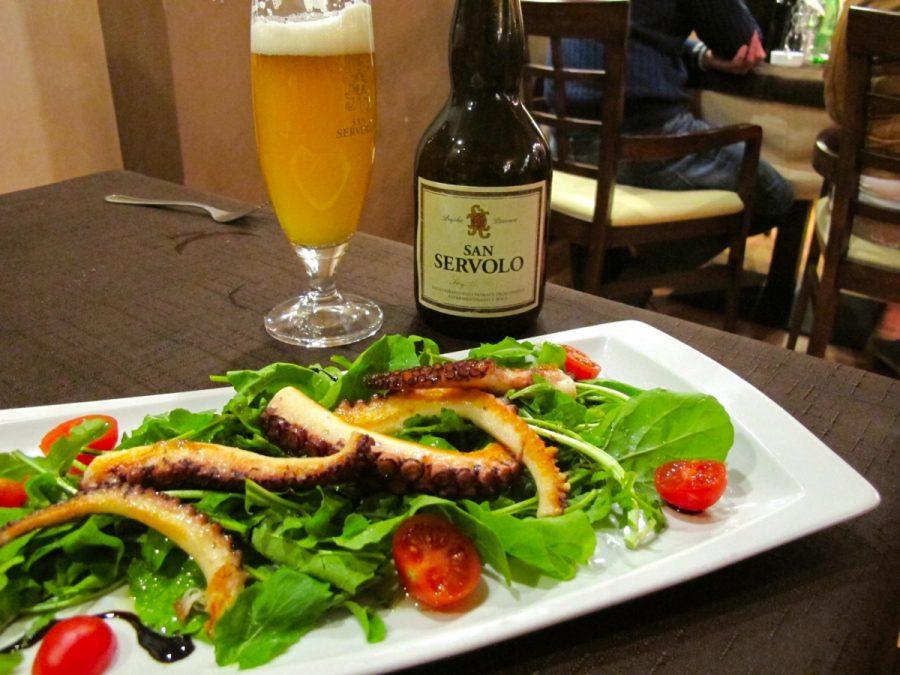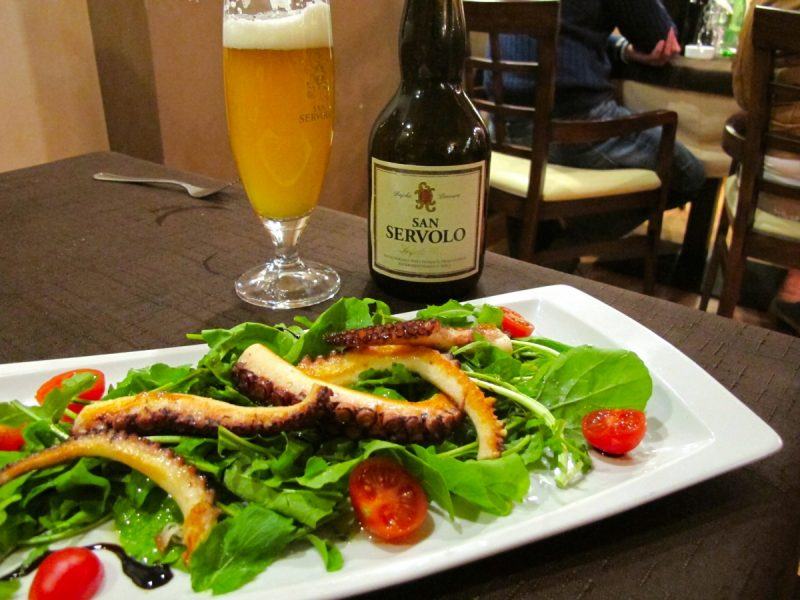 Croatia has some of the best food in Europe, in my opinion.  I traveled there with some of my friends back in April and after nights of eating various types of risotto and gaining a good five pounds, I finally opted for a salad.  It was one of the best salads I have ever eaten.  And the beer that accompanied it was delicious as well.
Someone get me back to Croatia to EAT.
11.  Kombucha  (NYC, New York)
Confession:  I love kombucha.  I mentioned above that I like anything fermented, and I wasn't kidding.  I crave this stuff and I love the way I feel after drinking it.  My favorite is Synergy GT's Black Chia.  Offering a consistency that most people would perhaps hate, I love it.  And it fills me up.
I was always able to buy kombucha in Oslo, but it was overpriced and quite lousy (they have since had a few new brands appear on the market that are actually pretty good!)
So… when I arrive in the US, I always track down a bottle of this and it gives me the feeling of being home.
12.  Beer Selfie on my Last Real Trip of 2014  (Gyor, Hungary)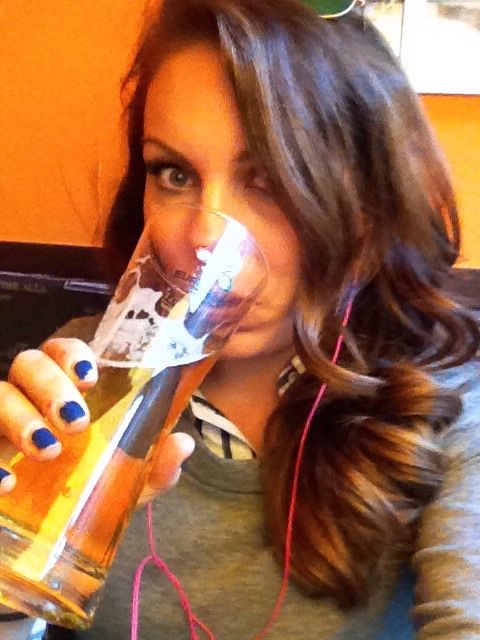 It's been a great year.  I've been lucky enough to step foot in Kazakhstan, Kyrgyzstan, Russia, Norway, Germany, Denmark, Sweden (several times), Finland (twice), Estonia (twice), Latvia, Lithuania (twice), Belarus, Serbia, Croatia, Bosnia and Herzegovina, Austria, Slovakia, Hungary, Svalbard, the United States, Colombia, Ecuador, and Peru.  My sister got married.  I moved to Germany.  I've made new friends.  I've kept in touch with old ones.
It has also been a bad year.  I said goodbye to my grandfather.  I said goodbye to Norway, a country that has treated me amazingly over the last few years.  And I have packed on at least 30lbs (14kg or so).  Aghhhh.
I'll be spending the holidays at home here in Germany and will be ringing in 2015 with a lot of hope and aspirations for a fresh start.
I think 2015 is going to be a great one.