I've traveled quite a bit and talked to locals of so many nationalities and backgrounds. Many tell me I'm lucky to have the opportunity to travel (which I am) while others tell me they wished they had grown up in a different place and will flee their homeland for greener pastures as soon as they have the chance to do so.
When I took a trip to Armenia, I started talking to locals that were around my age and I received such a different story from the ones I had heard before. They loved Armenia. They wanted to grow with their homeland and couldn't fathom leaving as they were already sitting on those greener pastures.
Armenia's history is an ugly one. Today marks the 100th anniversary of the Armenian genocide, an event so tragic and unfathomable that resulted in the loss of up to 1.5 million Armenian lives and transformed the countries in ways I just can't wrap my head around.
This event perpetrated the creation of Armenian diasporas (communities) in various countries globally and gave way for further emigration from Armenia generations later during Soviet occupation.
The genocide is still largely unrecognized by many countries, as there are only twenty-four countries that currently recognize it (the vast majority of US states recognize it). Russia, France, and Canada also recognize it. Interestingly, Uruguay was the very first country apart from Armenia to recognize the genocide.
The UK, Australia, Denmark, and many others do not recognize or acknowledge this event as a genocide. (I won't go into details about the genocide as there is a plethora of detailed information online for those looking to enlighten themselves).
Given this history and the fact that Armenia is still in development stages after the dissolution of the Soviet Union, it astonishes me to see my generation want to stick around and be part of the change that their country desperately needs.
Their value for education and hard work, mixed with their already ingrained morals and respect for family and others, will make Armenia a great place for the future generations.
While the potholes and infrastructure may say otherwise, I think Armenia is best seen by car. When I was there, my friend had booked us a car and driver and it allowed us to see the unspeakably breathtaking country known as Armenia. I still haven't seen it all. Not even close. Sorry, Lake Sevan. Sorry, Gyumri.
But I'm certain that I'll end up back in this part of the world soon enough and can explore more of this country that is one of my absolute favorites.
Rather than talk about the history of the country, random facts about Armenia (I've already done that), or the unmatched hospitality of the locals (because I know everyone has heard me rave about that one too many times), I want to share some photos of my road trip around the country.
Photos that will hopefully serve as proof of how uncharted and arresting the landscape of this small country really is.
On a very, very important (and irrelevant) note- they have good wine. And cognac.
These are the reasons, along with some photos, of why I think Armenian road trips rock.
Just outside of Yerevan is a place called Khor Virap nestled in the foreground of Mount Ararat. If you're into religion, you will recognize the name "Ararat" from the Bible. If you know anything about anything, you most likely have at least heard of the majestic mountain.
And if you're like me, you probably recognize the name from a famous bottle of brandy. Khor Virap is a monastery and my goodness, is it gorgeous. DO NOT LEAVE ARMENIA WITHOUT SEEING THIS. Seriously.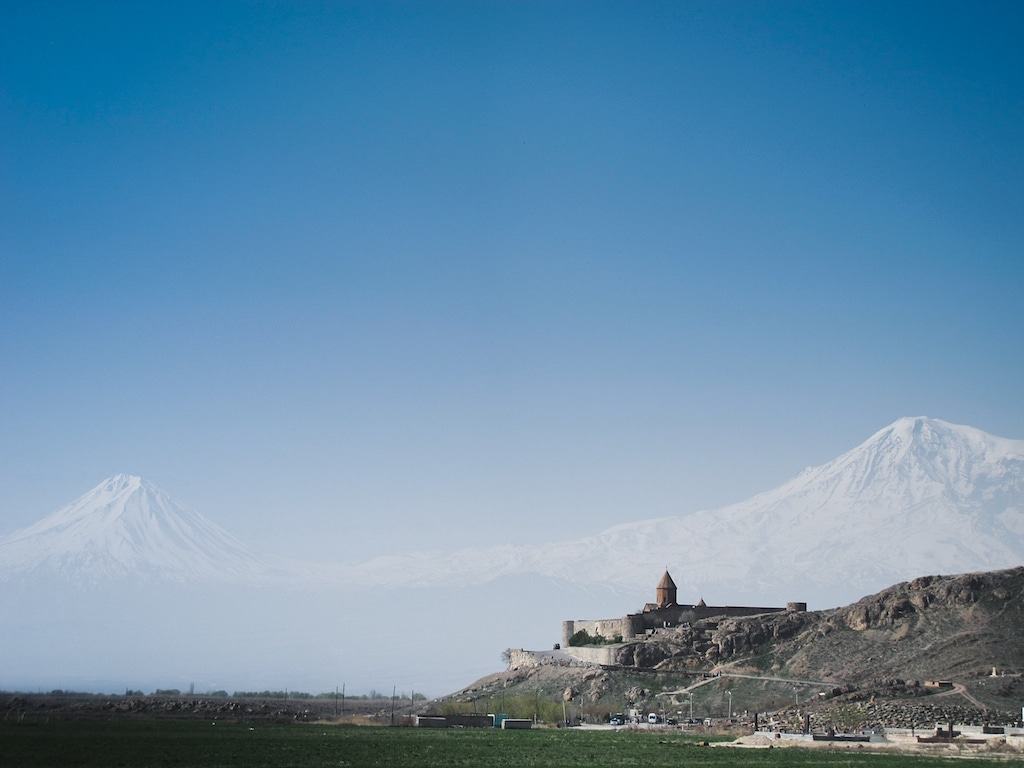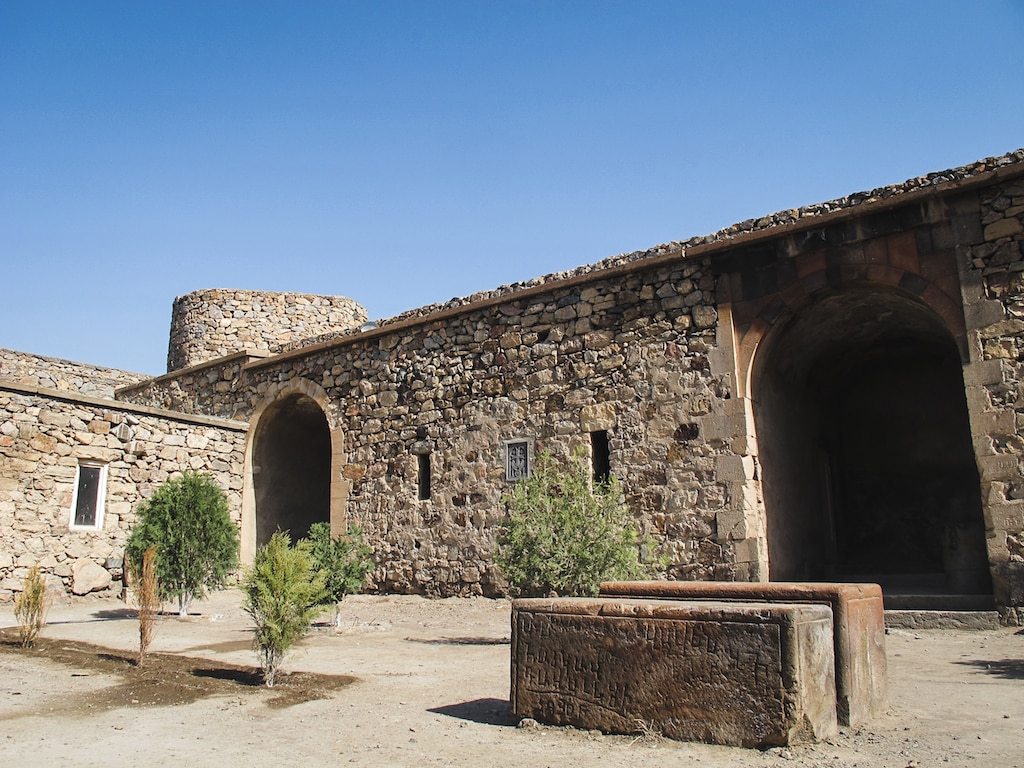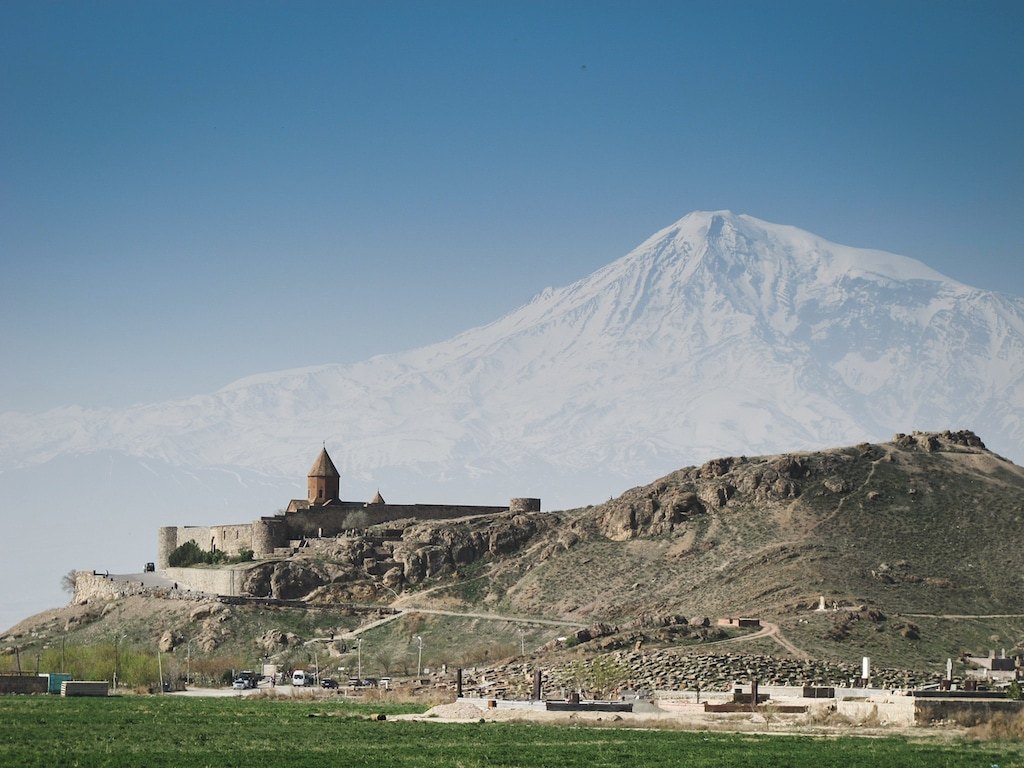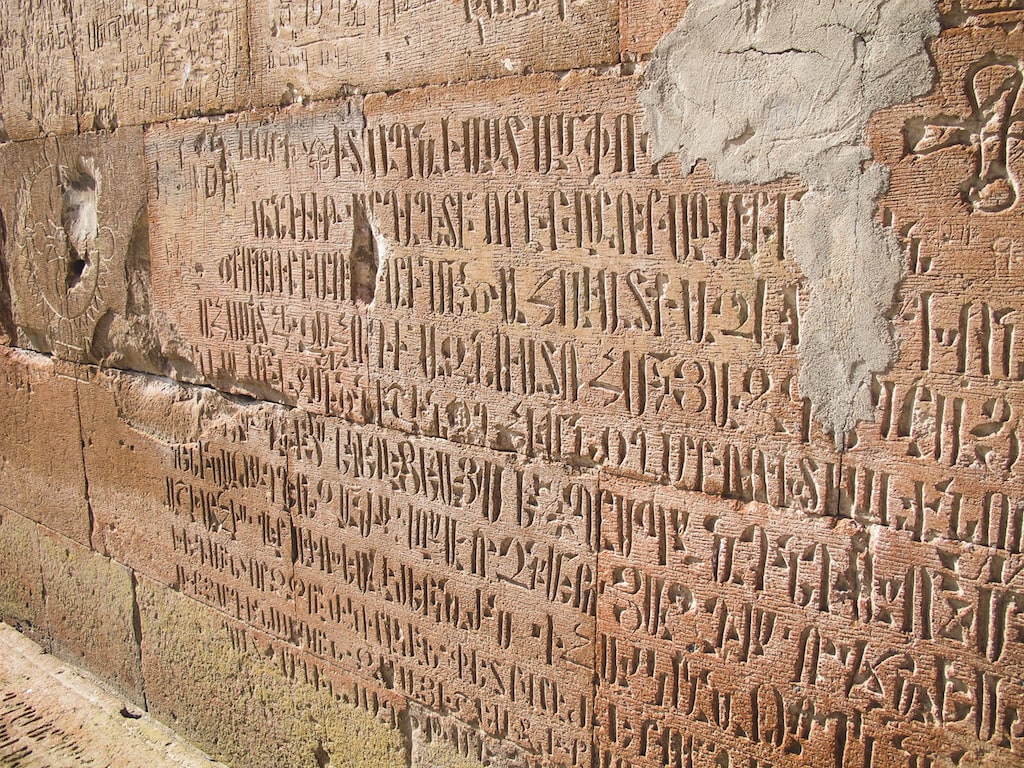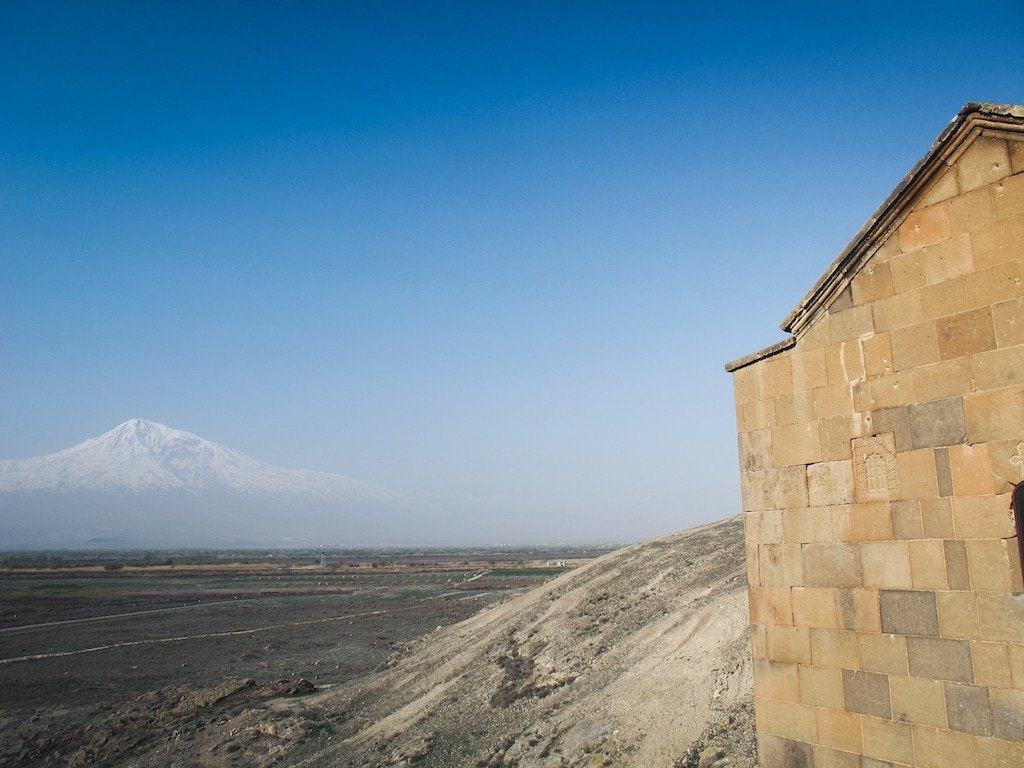 Sometimes, you end up on the border of Azerbaijan, a border that is strictly prohibited to cross as there is a rather volatile history between Armenia and Azerbaijan. You can look, but you can't touch (it's somewhere in those foothills).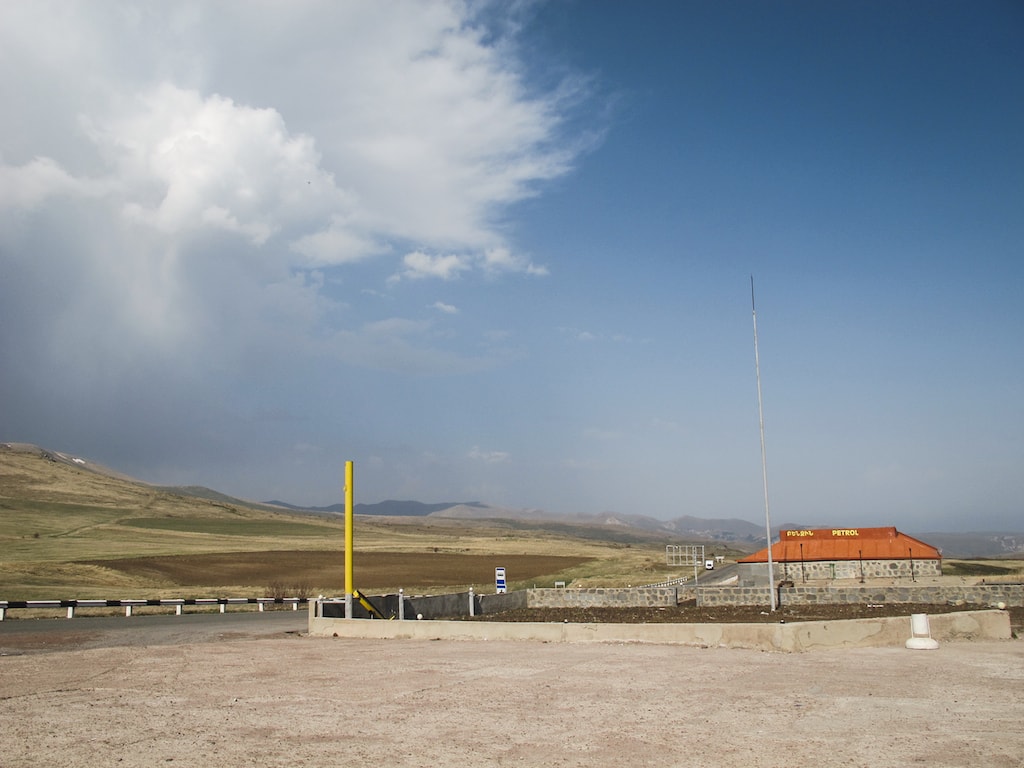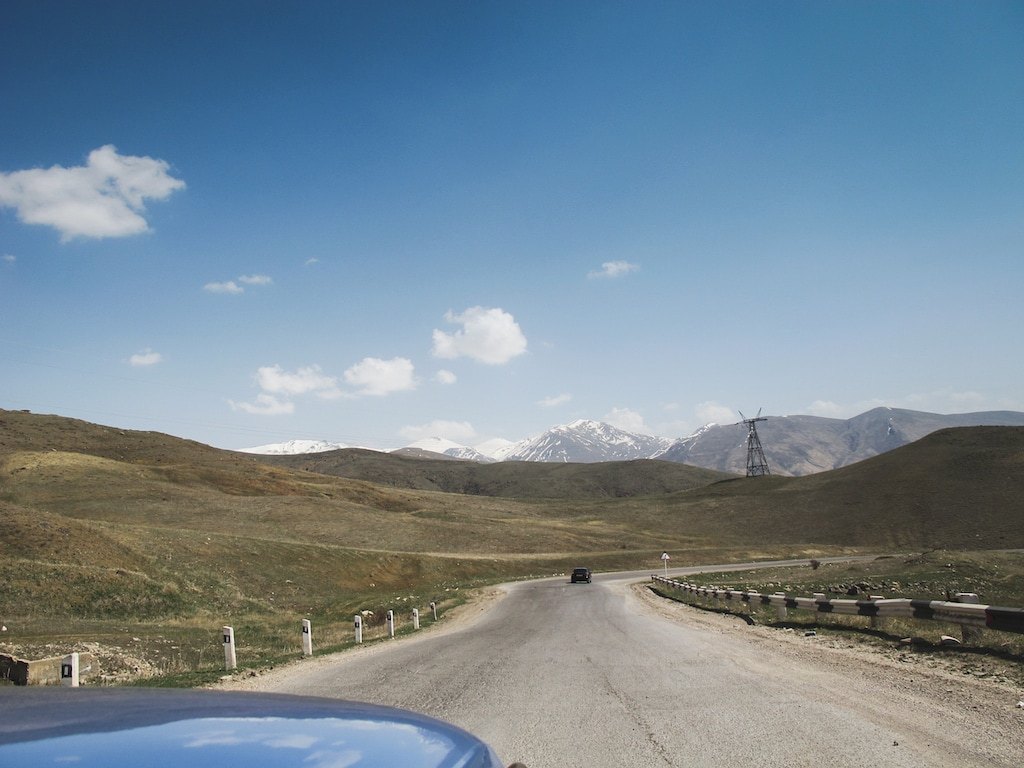 You also can make a stop at Noravank Monastery. This was my favorite one I visited. The red mountains and stone were just so vibrant against those intense blue skies. I also got to test out my fear of heights by climbing a little. It was scary. But I'm still alive.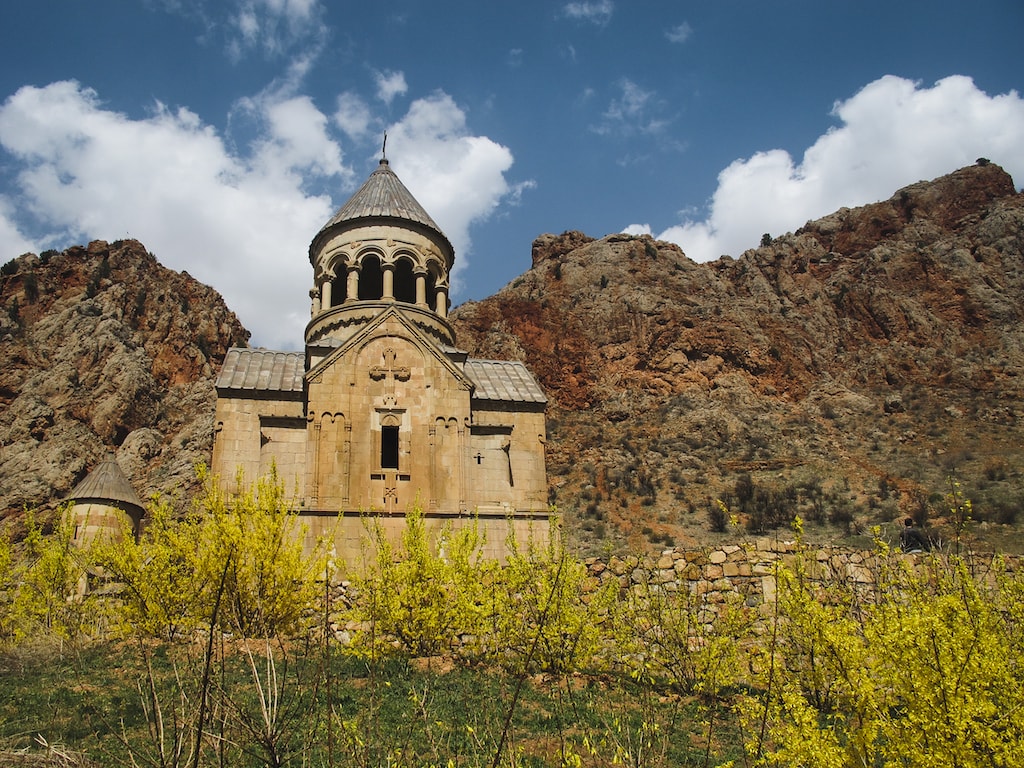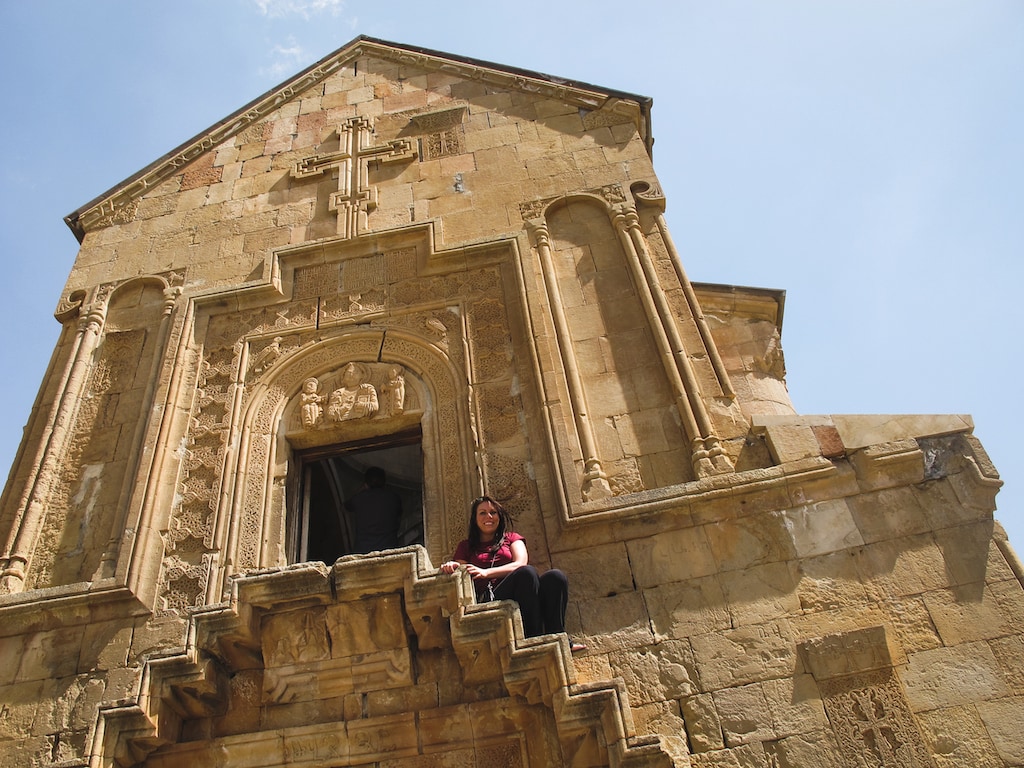 <Yea…. I'm afraid of heights… This was a painstakingly hard shot to get>
Armenian road signs aren't always in a language you will be able to decipher. Good luck if you can't read Russian or Armenian. But really, I didn't care if I got lost out there because I would have been living amongst some of the world's most striking landscapes.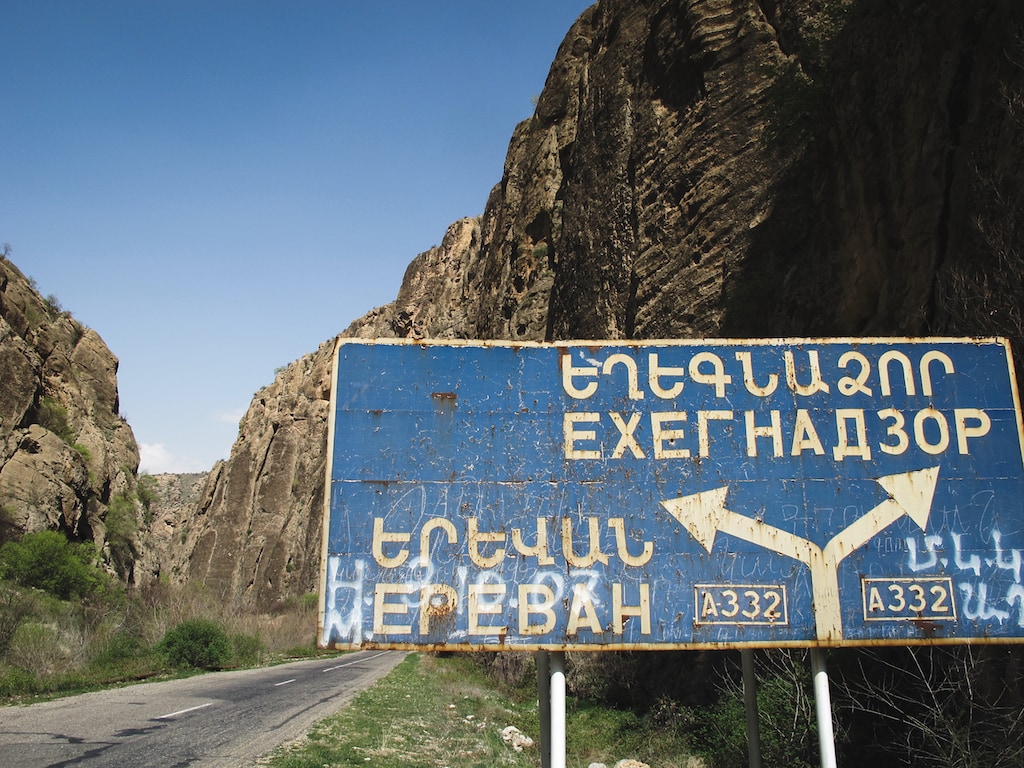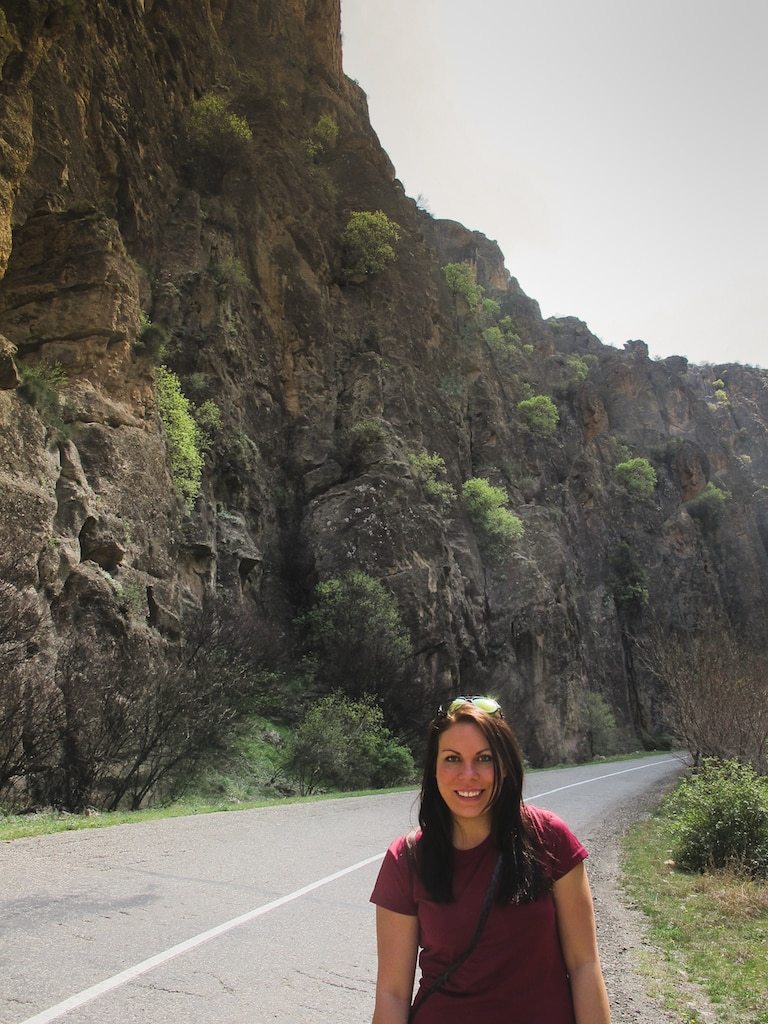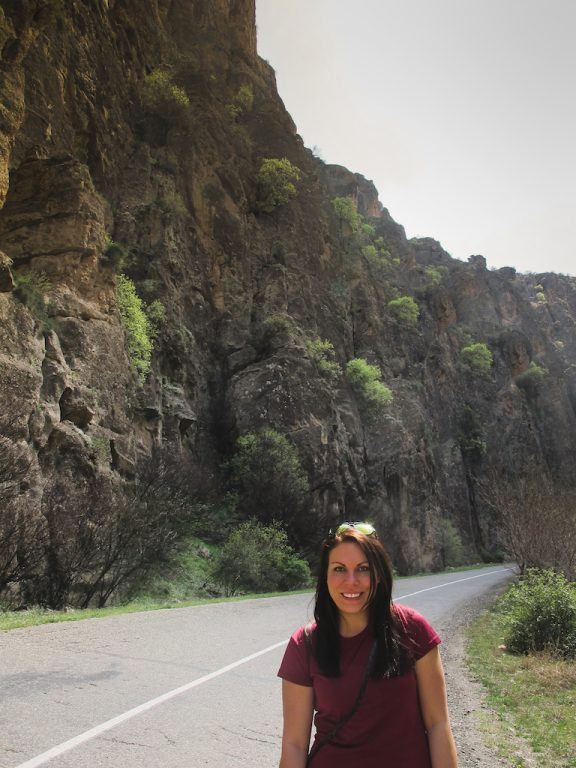 When you end up in Areni and the wine region, it is only right to stop and visit a winery. You can easily pay a visit to Areni Winery and buy a few bottles or enjoy a taste of Armenia on site.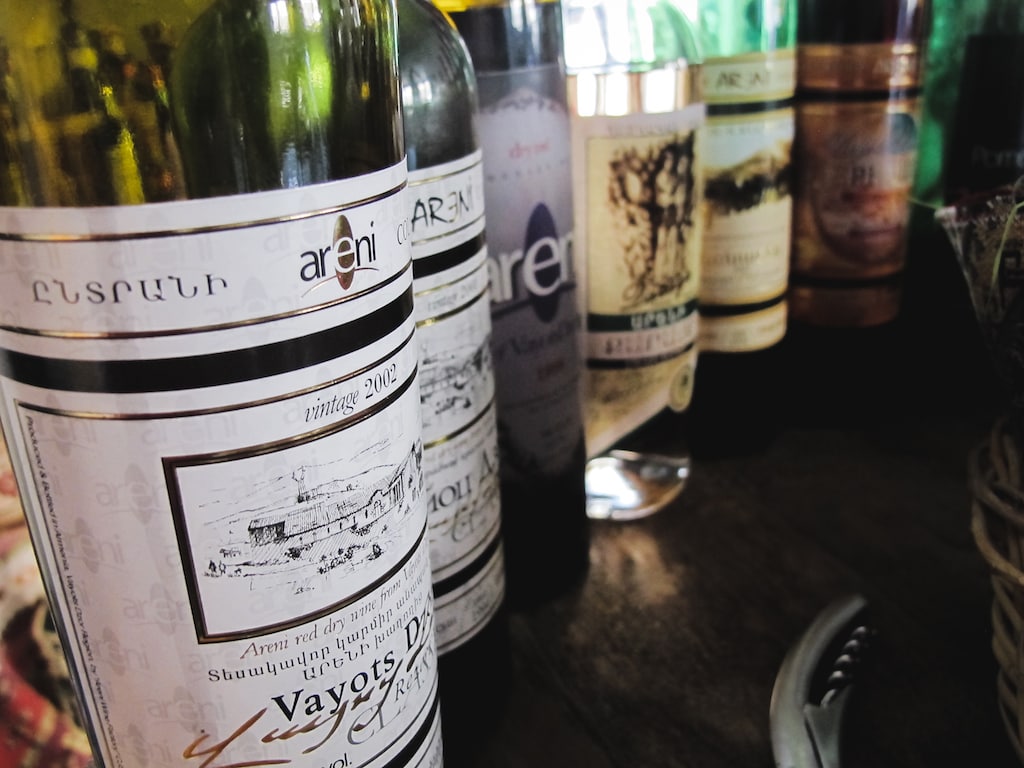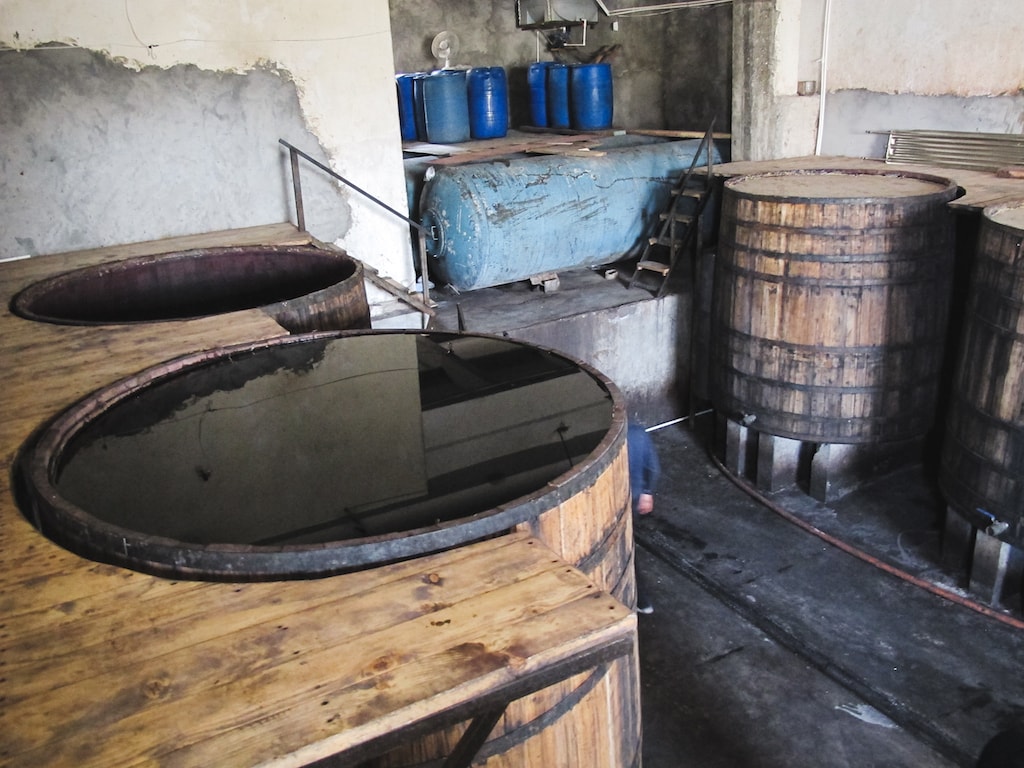 At some point, you will need to check out the famed Tatev Monastery. It is located in the south of Armenia and in order to get to it, you must bravely face the world's longest cable car.
My fear of heights sank in and I rode the never-ending thing with sweaty palms and a heart rate of 195 mph, but again, I survived. And damn, got to witness some spectacular views along the way.
But no view is as heart-stopping as the view of the Tatev Monastery itself. It is so remote that you wonder how in the hell someone built the place.
On a side note, Ladas serve well on road trips. Next time I want to make it a Lada Niva for the ultimate adventure experience (okay, I didn't really have a choice here, I just want to own a Lada Niva).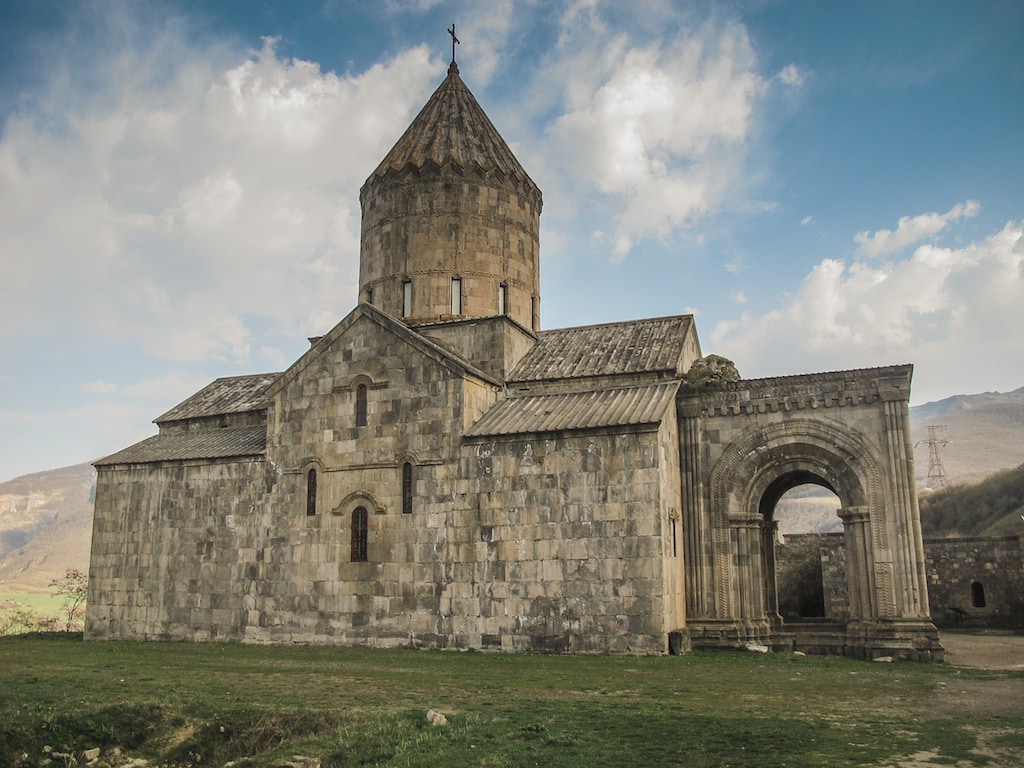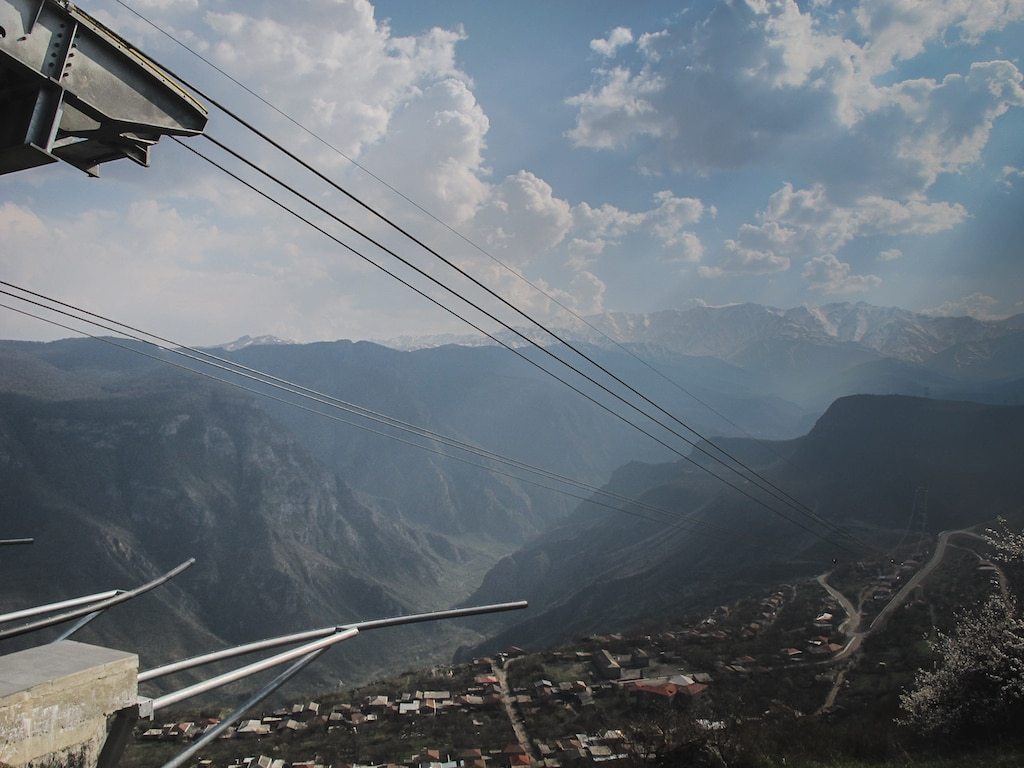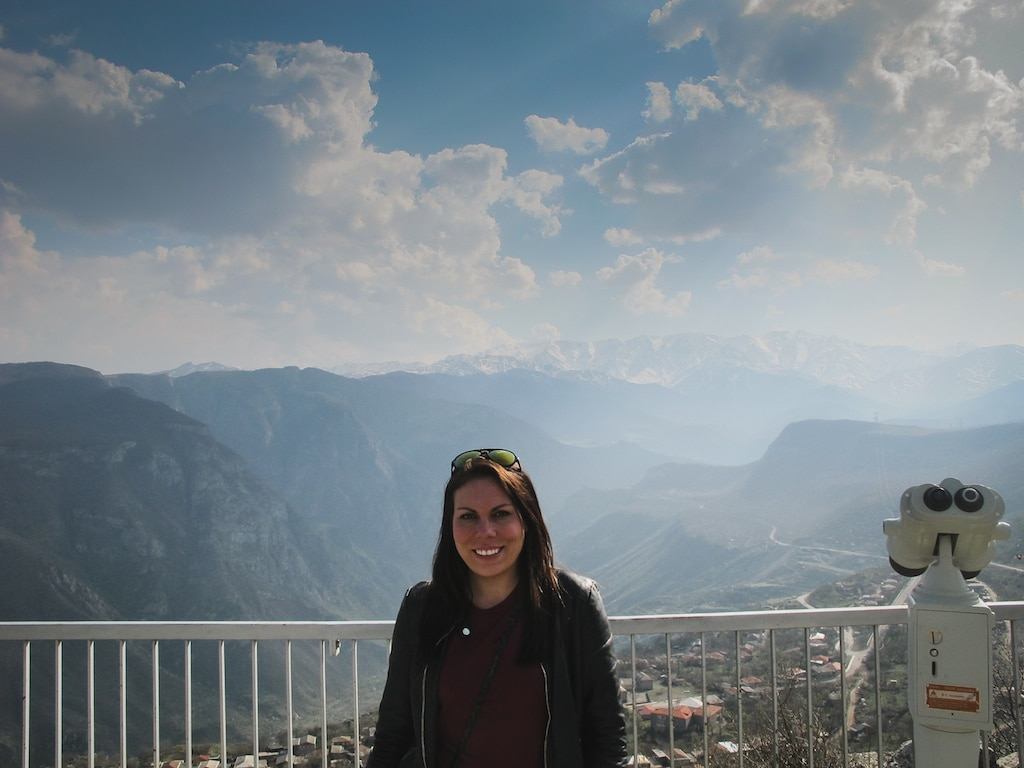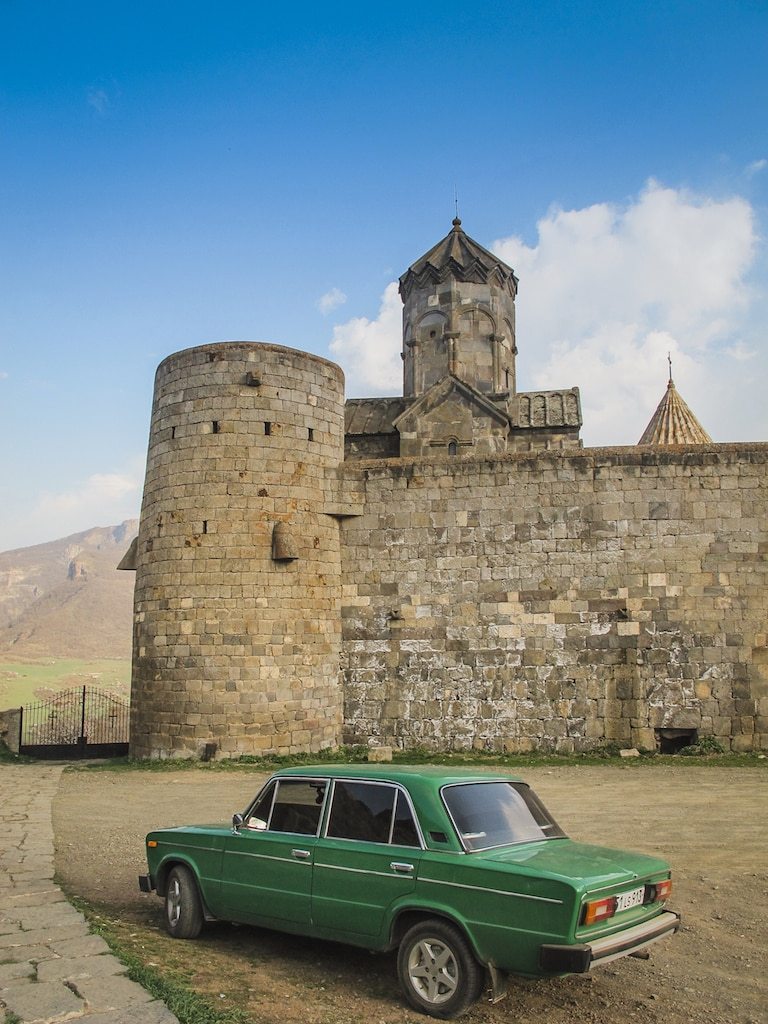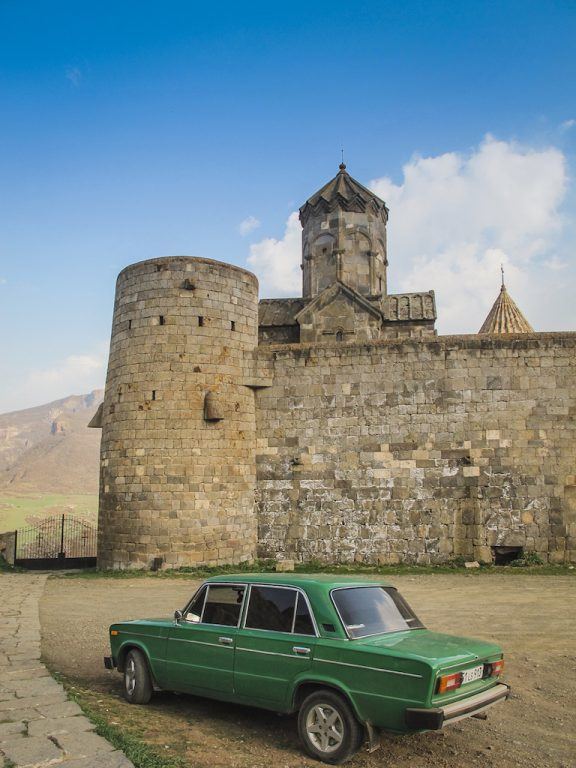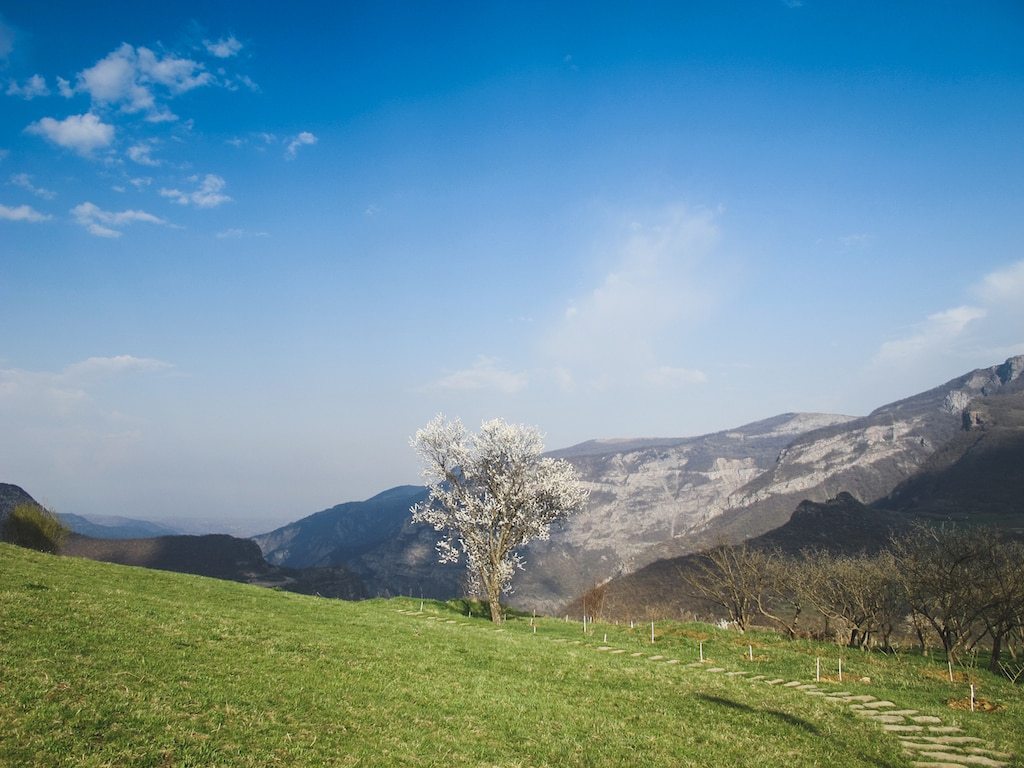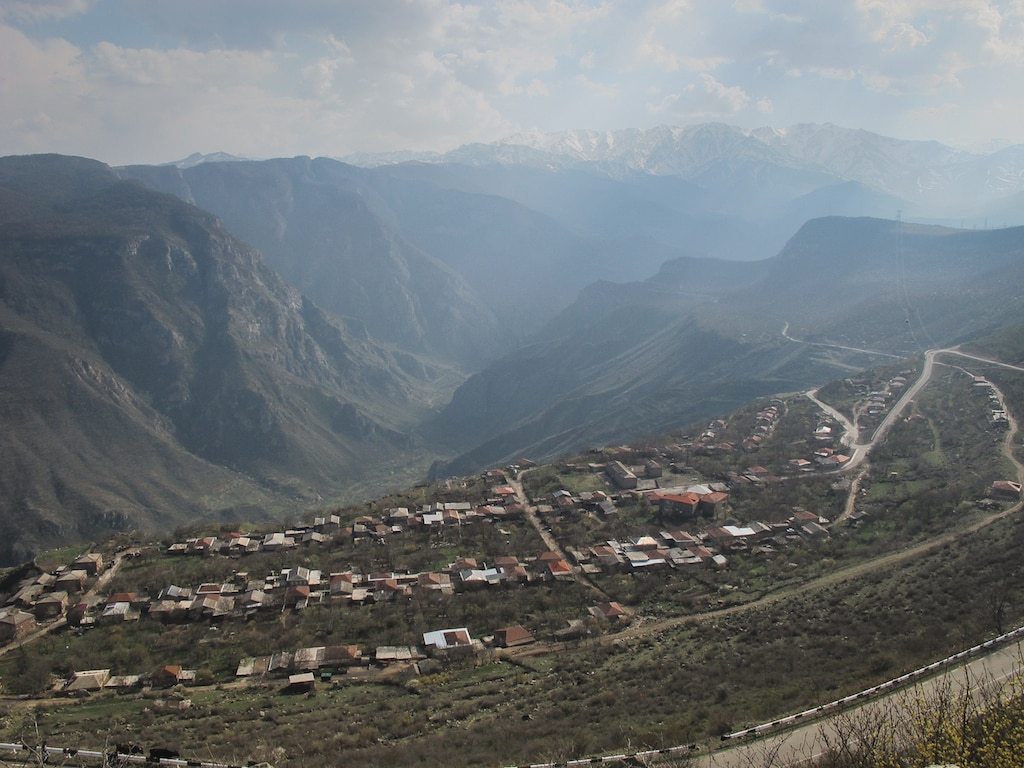 When in Armenia in April, you receive a mixture of spring mixed with remnants of the winter. I had no issue wearing flip-flops and short sleeves and keeping a jacket close by for higher altitudes.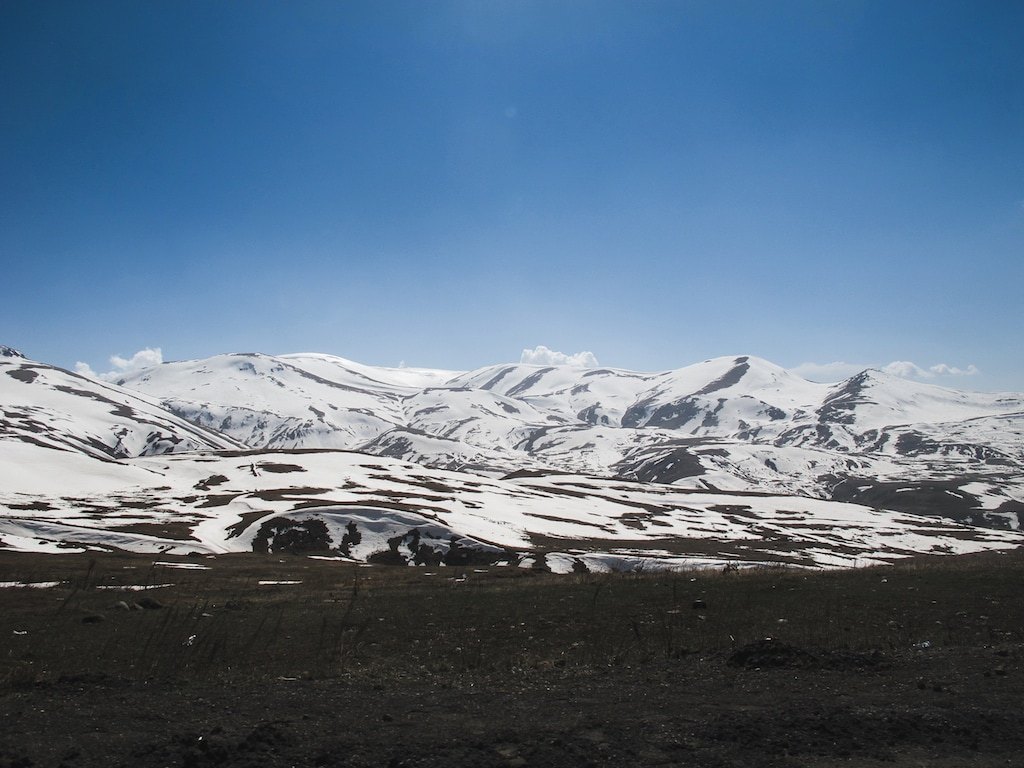 Armenia has kickass food. Especially served at roadside cafes and such. These cafes also had an abundance of power outlets so I could charge my phone to take more photos. If this country wasn't meant for me, I don't know where is… They also had Soviet ice cream. Icing.on.the.CAKE.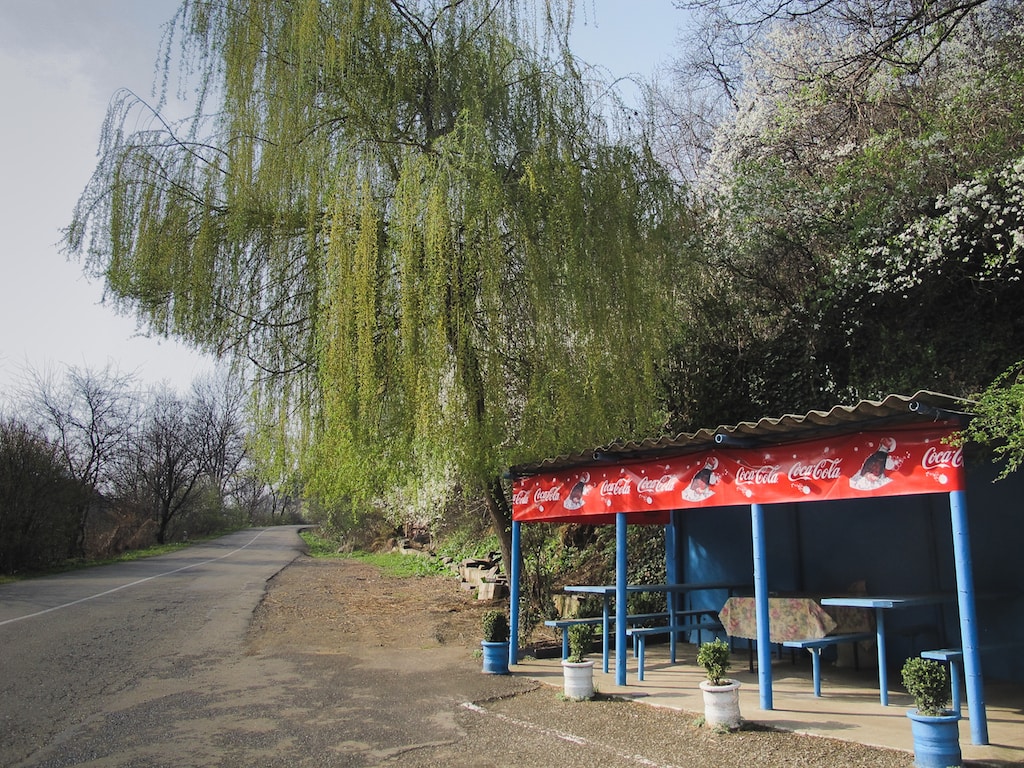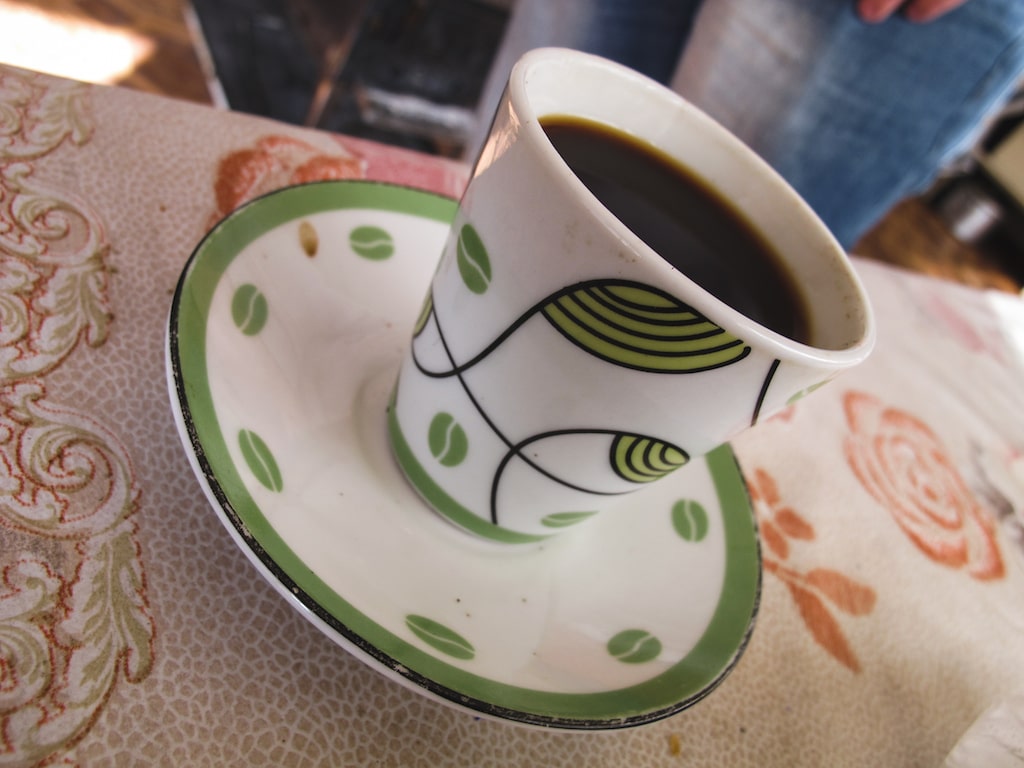 When you're done cruising around the countryside and witnessing bewildering and wondrous landscape and nature, you will probably end up back in Yerevan.
Yerevan is a city with much architecture, millions of people, yet still enough nature that you can find yourself wallowing in the city's many parks and gardens. If parks and gardens aren't your things, check out one of the best cafe cultures in the world. Yes, I mean it.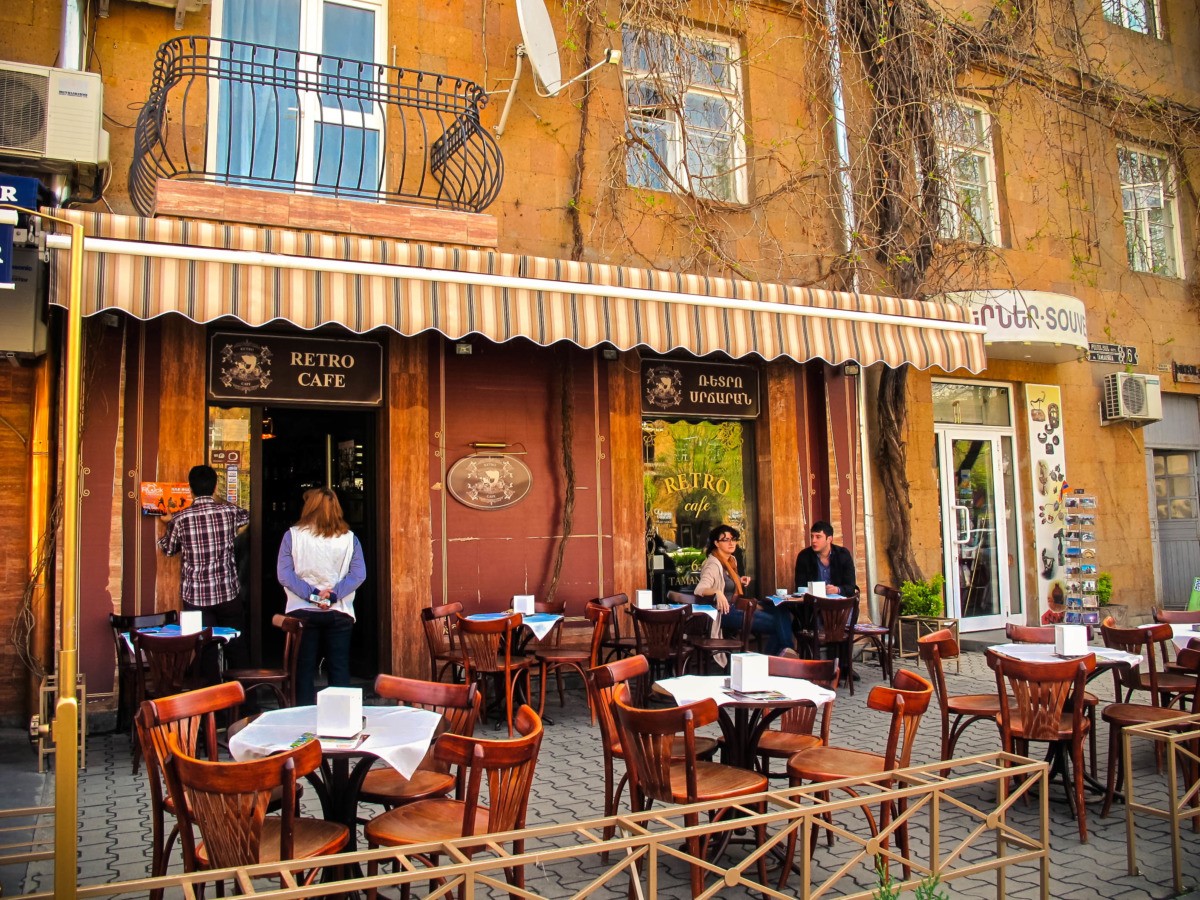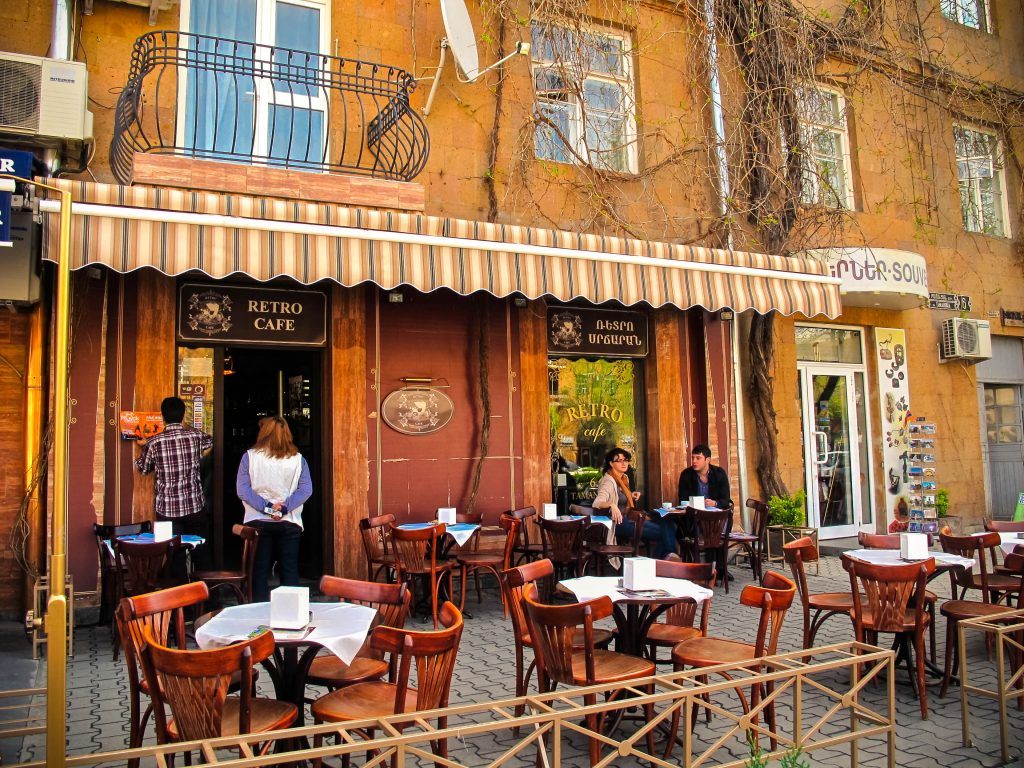 As Armenians and people around the world commemorate the 100th anniversary of the genocide today, I will not only be honoring that but also the remarkable time (which was years short of being enough) I spent exploring and getting to know this small country in the Caucasus.
And I will always start those memories with visions from this exceptional road trip. If your trip to the Caucasus only is a trip to Georgia, you are missing out.