Bolivia is a fantastic travel destination for all types of travelers. This post details many things you should know before you travel to Bolivia.
If you have additional thoughts about what to know before visiting Bolivia, please leave them in the comments! This is a guest post from Deb at The Visa Project.
Tips for Visiting Bolivia
There are many words to describe Bolivia. Some of those words are rugged, natural, diverse, and mysterious. But if I am completely honest, words don't do justice to all that Bolivia has to offer travelers.
I traveled around Bolivia for three months and always felt that it was entirely different from all other countries in Latin America for so many reasons.
The kind of things you see and experience in Bolivia are what make it a traveler's paradise. Many you understand very well, and many of you don't.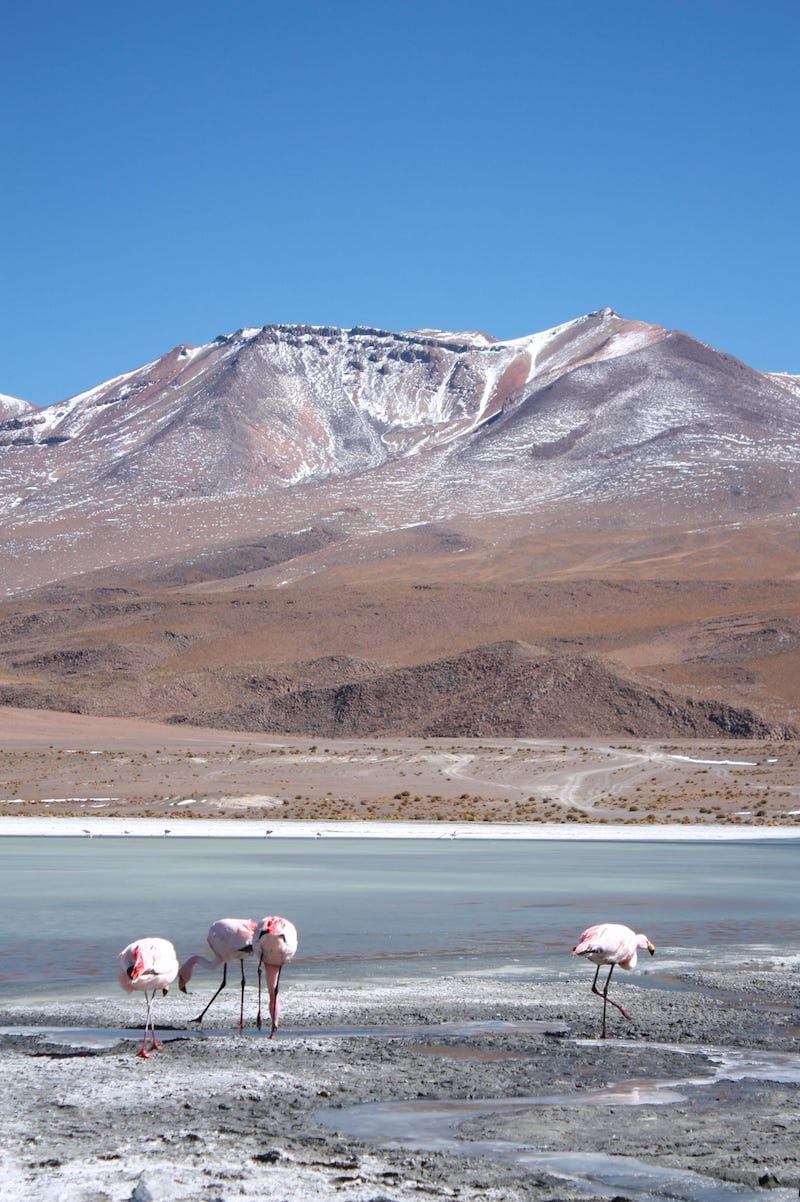 The truth is that my three-months traveling around the country proved to be special, unique, and amazing in so many ways.
No matter what your thoughts are, Bolivia will forever be imprinted on your mind. Without the crazy, the world would be such a dull place!
However, there are some things I think one should know before they travel to Bolivia. Here are some Bolivia travel tips for those heading there for the first time.
Bolivia Travel Tips
Reflection Pictures of the Salt Desert are Pure Luck. Go Anyway!
The salt desert in Bolivia is like nothing you have ever seen. You may have been to some of the smaller salt flats in other countries (Utah has the Bonneville Salt Flats which are pretty amazing). But, Bolivia's salt flats are simply spectacular.
At more than 11000 square miles, the Salar de Uyuni is the biggest salt desert on Earth. Its size is larger than Malta, Cyprus, Singapore, Mauritius, and many other countries.
Being there is like being in a place where everything around you is the unobstructed uniformity of just one element of nature, and nothing else. And turns out, that element here is salt.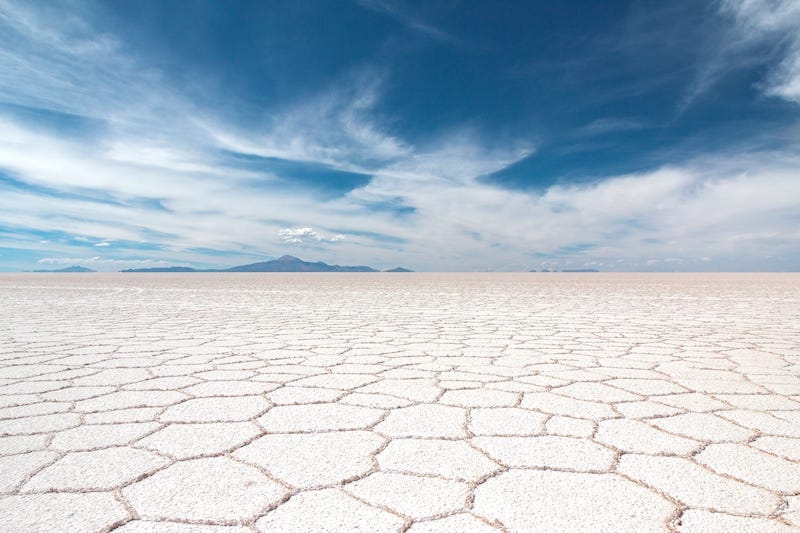 So, no trees, grass, animals- just salt. Unless it rains, and there is water here and there, which goes on to create the mirror phenomenon.
And apart from being an otherworldly feeling, it also gives you the opportunity to take some amazing pictures.
That being said, it doesn't always rain. So, the pictures of reflection are pure luck.
There are trips starting from 1–7 days that involve visiting the salt desert, Eduardo Abaroa National Park, lakes with flamingos, the Chilean side, and a lot more- all depending on what you want.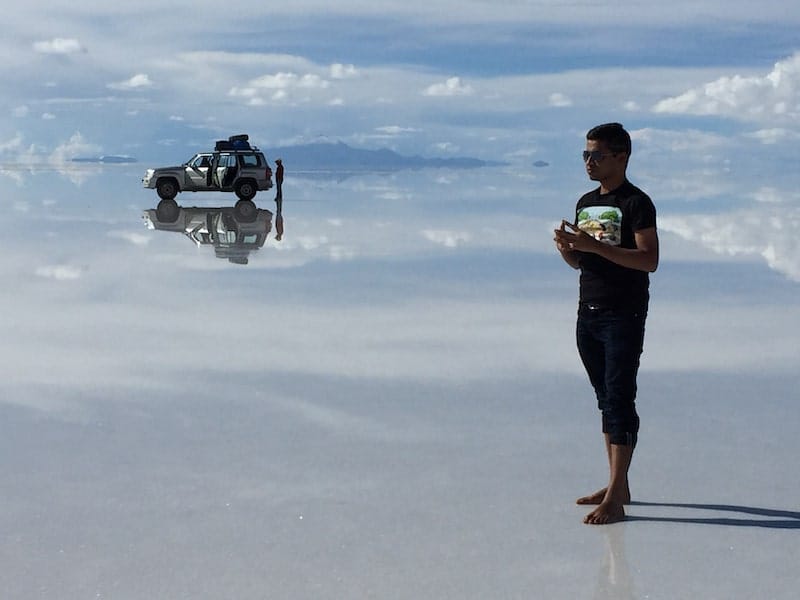 The one thing I would suggest you remember is to investigate the tour company well (or at least Google it) or choose it based on word of mouth.
In the small town of Uyuni, everyone is a tour operator and there are some shady ones.
Bolivia is Still a Lesser-Visited Destination
Much of the country is still untouched and considered "off the beaten path" for tourists. Sucre, Salar de Uyuni, or Madidi national park are just a few of the most popular places and part of the usual tourist trail.
But the truth is that there are so many villages and towns that are not that well-known and you can learn so much about the Bolivian culture by visiting them.
You can explore cities like Tarija with some of the highest-altitude vineyards in the world, the Bolivian sand dunes, and the forests surrounding it merely 25 kilometers from Santa Cruz, archeological ruins like Iskanway, etc.
Sucre is Wonderful and Calm (& Sometimes Boring)
Everyone who goes to Sucre loves it. This colonial city, which is the constitutional capital of Bolivia, can easily win the pageant for being the most beautiful Bolivian city.
It's a city full of white buildings with orange-ish roofs where getting permission to build something that's not white is a tough nut to crack.
The city is quite popular with tourists and digital nomads. It has many gorgeous cafes, institutes to learn Spanish, and is pretty safe.
I stayed there for one and a half months and took Spanish classes. And all those times, you know what always caught me off guard? That how uneventful the whole stay was.
The whole city is just so calm, a calmness that comes with the kind of place where nothing happens that you can call crazy, bad, or weird. Even when there were protests and carnivals, I had the same feeling.
Maybe I am not the only one to think of that?
Lake Titicaca (Bolivia Side) is a Must-See
While I also went to Puno in Peru to see the floating islands in Lake Titicaca, I would highly recommend you to explore the Bolivian side of the lake.
With many islands brushing its shoreline and glacier-capped peaks of the Cordillera Real, this is the birthplace of Inca legends. And, at about 3,810m above sea level, it's the highest navigable water body in the world.
Isla del Sol and Isla de la Luna- the twin islands that stand for the sun and the moon- have ancient ruins and are totally worth a visit.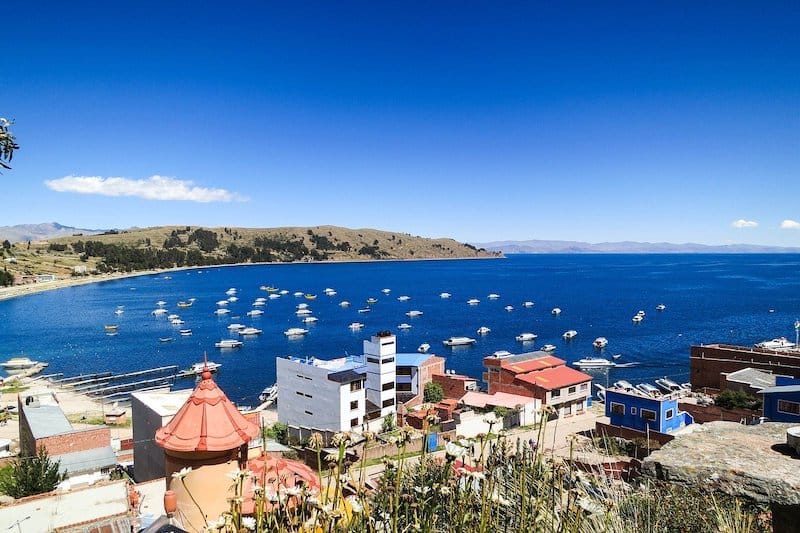 Isla del Sol is the bigger of the two and has many hostels and hotels to stay, unlike the other. Hiking from the shore to hilltop and watching the sunset was my favorite thing to do out there.
Since the border-crossing is pretty close, for many people it's either the first or last stop in Bolivia, depending on whether they are entering or exiting the country.
No One Gets a Visa for More than 30 Days
I still don't know why exactly Bolivia decided to go with a policy of initial 30 days, but it's not the only country in the world doing it.
So this basically means that almost everyone on the face of the earth gets 30 days while entering Bolivia- be it a visa-free entry or an entry using a Bolivia tourist visa.
Then once you are there, you can extend the stay in Bolivia for up to 90 days. And 90 days are all you get in a calendar year in Bolivia.
Unlike some other countries in Latin America, you can't just do a border run and reset the clock. They take these things rather seriously.
Bolivia is Affordable
The cost of living in Bolivia is pretty cheap! If you are coming from any of its expensive neighbors like Brazil, Chile, or Argentina, it will blow your mind how affordable it is as a foreigner.
If you are on a budget and don't know your next destination, Bolivia would be a great place to start. From buses to food and accommodation, Bolivia is the cheapest destination you can find in South America.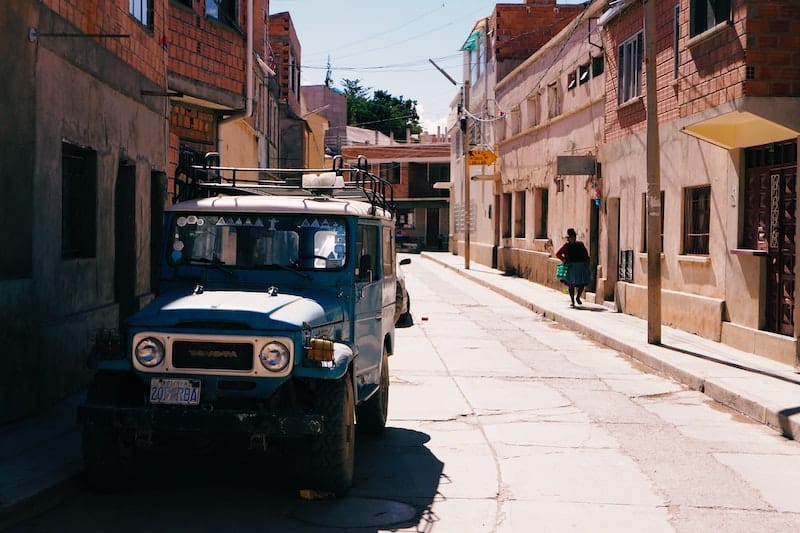 If you are a budget traveler or running short of money, this is the place to be. You can easily get dorm beds and even private rooms for $6 USD and spend merely $10–15 USD a day for three meals.
Taxi or bus fares are not that costly either.
Altitude Sickness in Bolivia is Real!
On the last night of our Salar de Uyuni trip, five of us in my travel group were in a hotel, some 4,300 meters in elevation in Avaroa National Park near the border of Bolivia and Chile.
In the morning, I woke up to anecdotes of breathlessness. A Brazillian girl in the group had to sit up all night because she couldn't breathe at all lying down, and my then-girlfriend from Spain had severe headaches.
In the three months that I traveled in Bolivia, this was a perpetual topic that popped up when I was around tourists. While I, personally, somehow escaped this, the majority of travelers had a brush with altitude sickness in Bolivia.
Many tour companies don't mention a thing about it or medications while taking you to places like Illimani Mountain, Huayna Potosi Mountain, and volcanos (in Salar de Uyuni trip).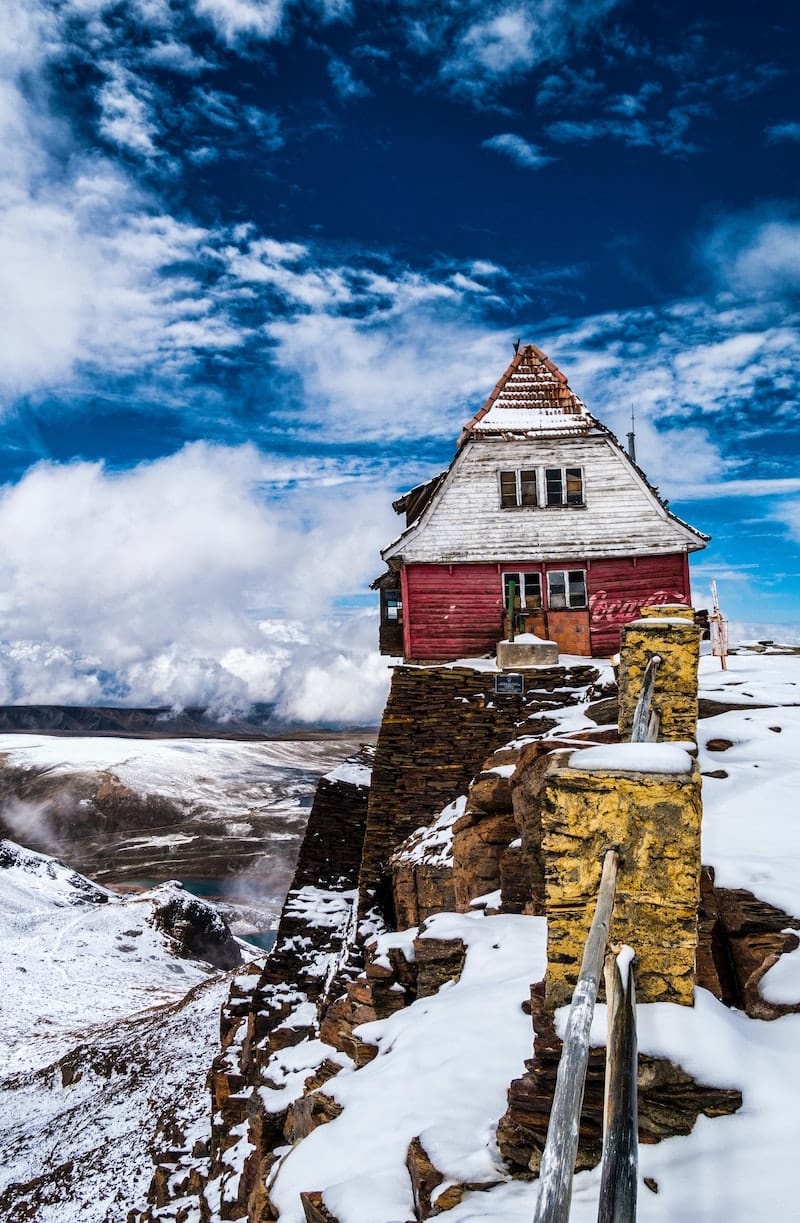 But don't let this deter you from visiting Bolivia.
First of all, you can acclimatize yourself if you are flying from a place that lies at the sea level (eg: New Orleans, a city that's actually 2 meters below sea level) to La Paz (3640 meters above sea level) by resting for a couple of days before starting your trip.
Secondly, Coca leaves/ pills/ tea/ candies do help. My ex-girlfriend took Sorojchi pills while she was in La Paz, and they worked for her. If you feel too lousy, I would say go see a doctor.
Buses in Bolivia Don't Make Bathroom Stops
Buses make up the backbone of the transportation system in Bolivia, like all other Latin American countries. While backpacking in Bolivia, I have taken buses everywhere, and every experience is sprinkled with fine dusts of shockers and whammies.
For one thing, most long-distance buses run at night.
And for some reason, Bolivians tend to buy the ticket in the afternoon on the same day, which means that you almost always stand a chance to get a ticket even if you try the same day morning.
You want to buy tickets in advance? Chances are that there won't be any or you would need to pay a lot more. Unscheduled stops are too common.
But that's not the shocker here. The driver decides whether you can use the bathroom, not you or the company. Long-distance or overnight buses would have a toilet. But, whether you can use it or not, depends solely on the driver/helper.
On a bus from Sucre to Uyuni, the driver wouldn't let anyone use the bathroom on the pretext that people just defecate there and make a mess.
In the end, I, along with a few more travelers (women included), had to urinate right next to a gas station ( that didn't have any working bathrooms), when the bus made an unscheduled stop for 2 minutes.
Oh, and the bus might take off when you are in the bathroom. So make arrangements for that before you think about relieving yourself.
More than 70% of the Bolivian Population is Indigenous
Do you know what makes Bolivia unique among its Latin American peers? It's probably the only country in Latin America where indigenous identity, culture, and traditions don't take a backseat.
In fact, they are celebrated. But it wasn't always like that.
Bolivian President Evo Morales altered the constitution in 2009, changing the name of the country to include the word "Plurinational."
Bolivia is a melting pot that includes 36 separate indigenous communities who weren't considered part of mainstream Bolivia until a few decades ago.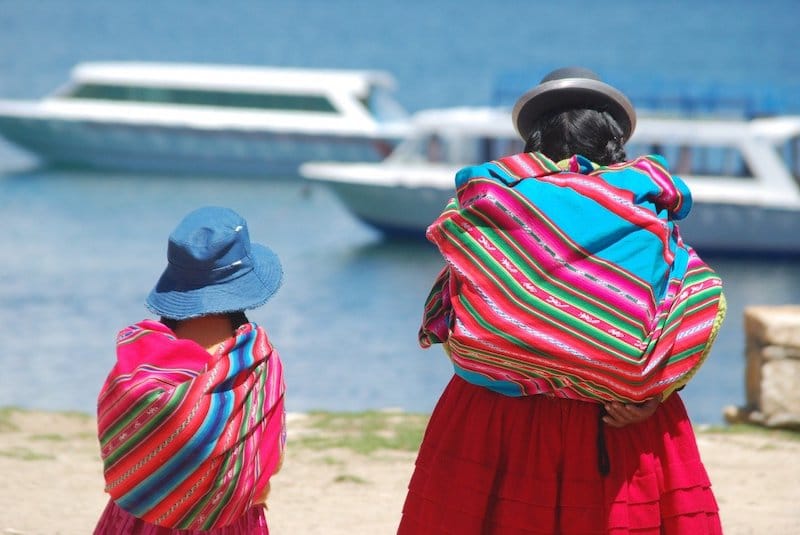 These communities didn't have rights and were often belittled- which unfortunately continues to this day up to some extent. Although officially recognized as Bolivian, many communities have complicated relationships with each other.
Don't scratch your head if you speak fluent Spanish and don't understand a word of what they are saying at times. They are probably talking in Quechua or Aymara or any other indigenous language.
And if you get a chance to learn about their culture, do it!
Being Vegan in Bolivia is a Challenge
For anyone coming from Peru to Bolivia, it would be a big surprise of how food can change between two countries that were historically one. I, for one, love Peruvian food. I could eat it every day.
In Bolivia, the snacks are pretty great. Be it a salteña or tamale or a burger or a fruit salad with ice cream and yogurt, I polished off whatever I bought.
But when it comes to menu del dia or menu of the day, there are not often a lot of choices. And the food is very much centered around meat.
Although I am not a vegetarian, this still bothered me a bit. So I can only imagine how hard it could become for vegans and vegetarians. I snacked a lot and cooked my own food whenever I could.
Cash is King …Still
You must carry cash all the time, and maybe freeze your credit or debit cards while in Bolivia.
Even when businesses said that they "proudly" accept Visa and MasterCard, the card readers would be broken and waiting for repair, or even hidden under the desk.
Trouble and bad luck haunt the card readers everywhere in Bolivia strangely.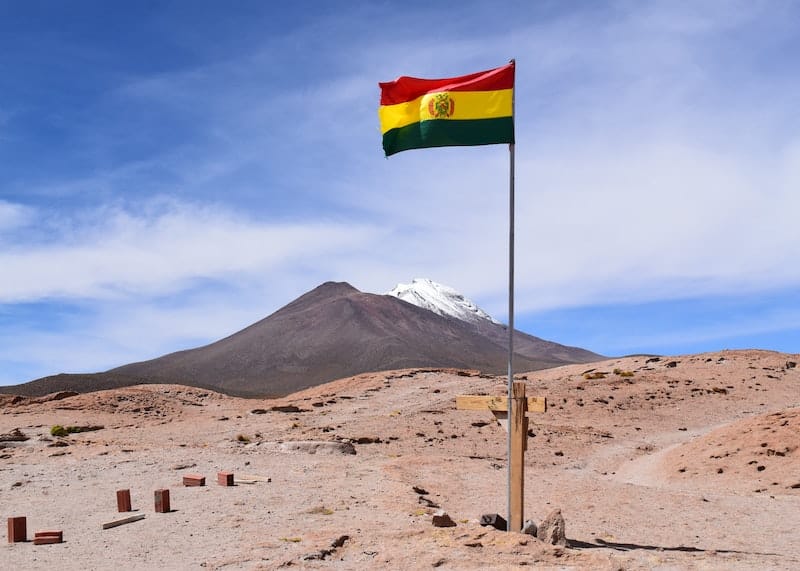 Toilet Doors Don't Always Close
When you go to someplace to use a restroom, and pay for it, the least you can expect is for the place to have toilet paper and a little bit of privacy when you are doing the business. That's how it's in most of the places around the world. Well, not so much in Bolivia.
I can't really count how many times someone barged in when I was inside a toilet. Why should strangers walk in on me every minute and apologize or not? To this date, I don't know what's the logic behind this whole no-lock toilet.
Later, many fellow travelers explained that when possible they would sit down with one hand blocking the door. It didn't solve the issue, but I could surely call it a Bolivia travel hack. I hope this changes though.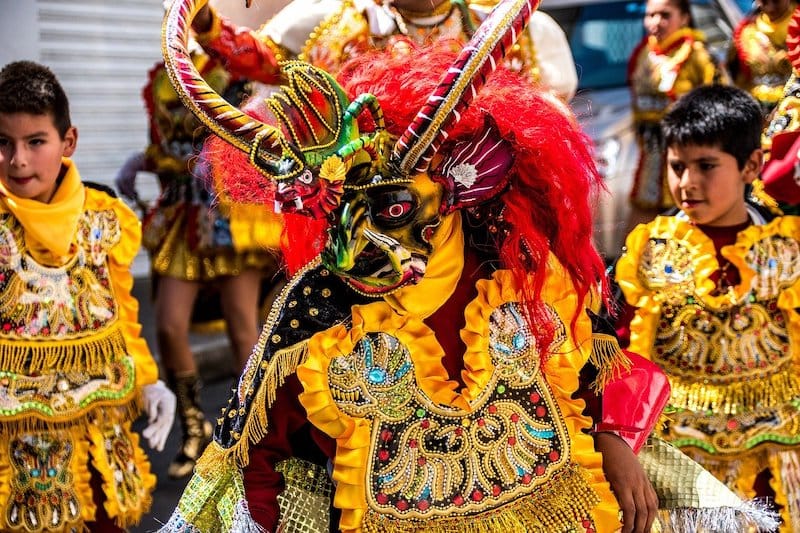 I hope you enjoyed these travel tips for visiting Bolivia. If there is anything you think travelers should know before they travel to Bolivia, please drop it in the comments!
Author Bio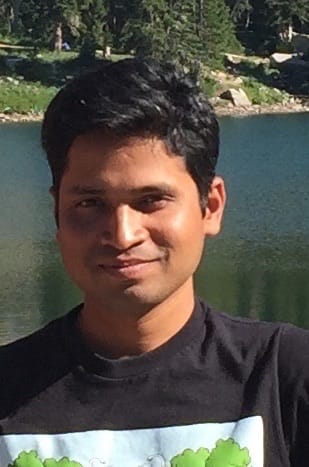 Originally from India, Deb has fallen off rafts every time he rafted, been lost in remote towns where he didn't speak the language, and had no phone, detained in immigration, come close to losing everything when backpacking, hosted couchsurfing events in cities without knowing a single soul.
And through all of it, he has come to the realization that traveling makes him who he is.
He always ends up finding his zen through writing and cooking, and would be up for a good hike any day, and wears many hats like teaching EFL, working in technology and blogging.
The Visa Project is an initiative founded by him to have updated and independent information on different visas.