There might be chances that you have travelled to the United States before. Since the U.S neighbors Canada, your trip will be much easier and convenient. There are actually a number of places you can visit in the States as a tourist. These include parks, historical sites, and beaches all the way to viewing the amazing American landscape. You will especially experience high excitement when you drive through lesser know cities and town. The most positive things is that there are fewer restrictions for people who want to visit the U.S as tourists. All you need to do is ensure that your EVUS form is updated, and you are good to go.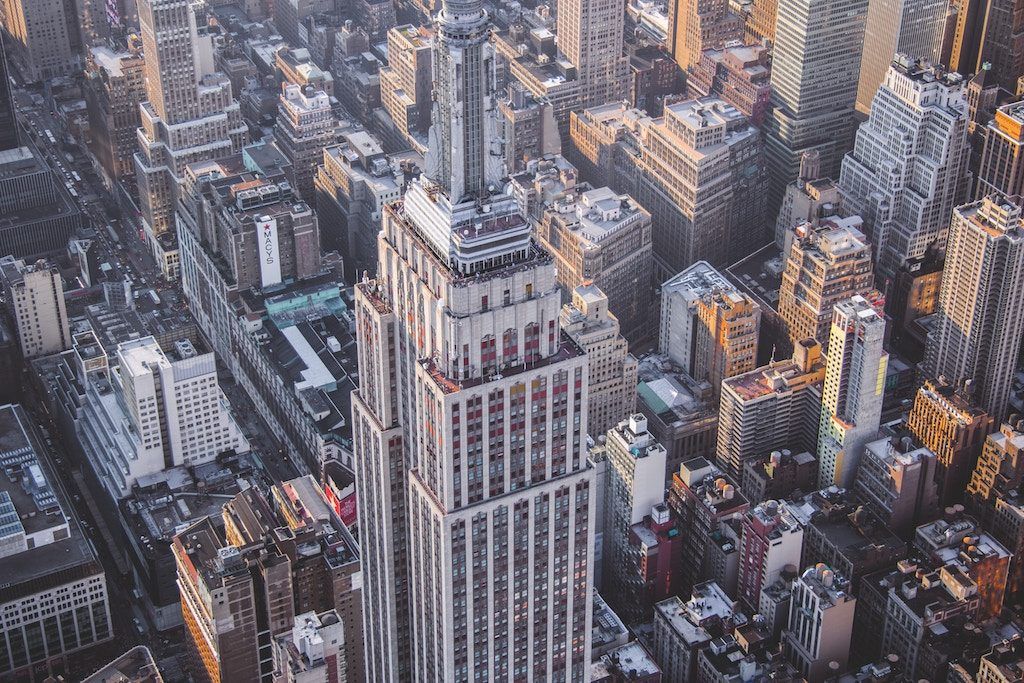 Why travel to the United States?
There is no doubt that the United States is among the best places where tourists consider visiting, and this is due to a number of reasons. Considering that it is the United States, the transport system is much more advanced. The interstate highways making it much easier to travel long distances. Tourists also have the option of flying directly to their city of destination, and air travels are also very affordable. You can also decide to travel by train in the northeast corridor.
The Eastern U.S also boasts of conducive climate that is convenient for every visitor. The good thing is that these warm climates are experienced throughout the year and especially when you make your trip down the coast.  However, high humidity levels are normally experienced in summer, especially in Florida.
Places to visit in the Eastern United States
New England
Since it's known to be the birthplace of America, New England has a number of beautiful sceneries and harbors rich American history you will never want to miss.  Among the best places you ought to visit in New England is Maine. Maine City features a wild interior with a long coastline. This makes it one of the most preferred destinations for holding outdoor activities. The place also hosts small fish villages where you will be lucky enough to catch the largest lobster you have ever seen, a national park and the Old Orchard Beach that you can visit and experience the warm climate while playing beach games.
New York
There is no way you can make a trip to the United States and not include New York as one of your top destinations.  This is because New York is the United States largest city (and the most important too). This may seem to be an exaggeration but be sure to get the same feeling when you happen to travel through New York. The most promising thing with New York is that there is a wide range of destinations and activities that tourists can participate in.  Besides the most renowned Statue of Liberty, you will also be lucky enough to make a visit to Central Park and Time Square. You can enjoy your stay in New York more if you happen to visit the neighborhood, which is also known to be rich in the American culture.
Philadelphia
You might be tempted to avoid visiting the city considering that it is closer to New York, but Philadelphia also comes with its own unique features. The city has quite a number busy regions, making the place livelier. Besides, Philadelphia is rich in culture: from traditional music all the way to the ancient art. Philadelphia is also home to a number of historical sites.
How much does it cost?
Actually, it can be quite difficult for you to have an estimate of the amount you will spend while in the states. Even the cost of travelling to the U.S alone will entirely depend on the season and mode of transport you want to use. If you decide to fly, the transportation cost can be way higher than when you're driving into the country.  There are also fluctuations in the cost of visiting different destinations. It is therefore important to do background research before booking for transport, site visiting or accommodation in the United States. The good thing is that you will have a number of options available to help you cut down on costs. For instance, you can use public transport when getting to the U.S ns reduce your travelling expenses. One advantage of travelling to the U.S is that daily expense is relatively cheap. But this entirely depends on what you purchase and the kind of activity you want to do.
Safety
Everyone knows that the U.S is among the safest places to travel for a vacation. But you should be warned that there are certain areas and cities that can be quite dangerous. Violent crime is especially common in the United States. You, therefore, need to be well conversant with the area or city before deciding to travel on your own. You should also be on the watch for any car break-ins, pickpocketing and insults, especially in Miami. Besides being cautious when travelling around the city, you also need to be sure that all your belongings are safe.