The breakaway state of Artsakh is not on a lot of people's travel radar because it is simply not known. More popularly recognized by its former name, Nagorno-Karabakh, travelers are starting to learn more about this absolutely stunning part of the South Caucasus and everything it has to offer from scenery to wine to hospitality. This is a guide about the village of Togh and ten reasons you should visit Togh when you travel to Artsakh.
This is a guest post by Anna Zakharyan.
10 Reasons to Visit Togh, Artsakh (Nagorno-Karabakh)
I bet 9 out 10 people seeing the title of this would first ask "Where the hell is Togh?" That would be the #1 reason to visit Togh. Tucked away behind the luscious mountain ranges and surrounded by vineyards and fields from one side and virgin forests from another, Togh settles lavishly on the slope of an almost trapezoid-looking hill in the southern part of the Republic of Artsakh.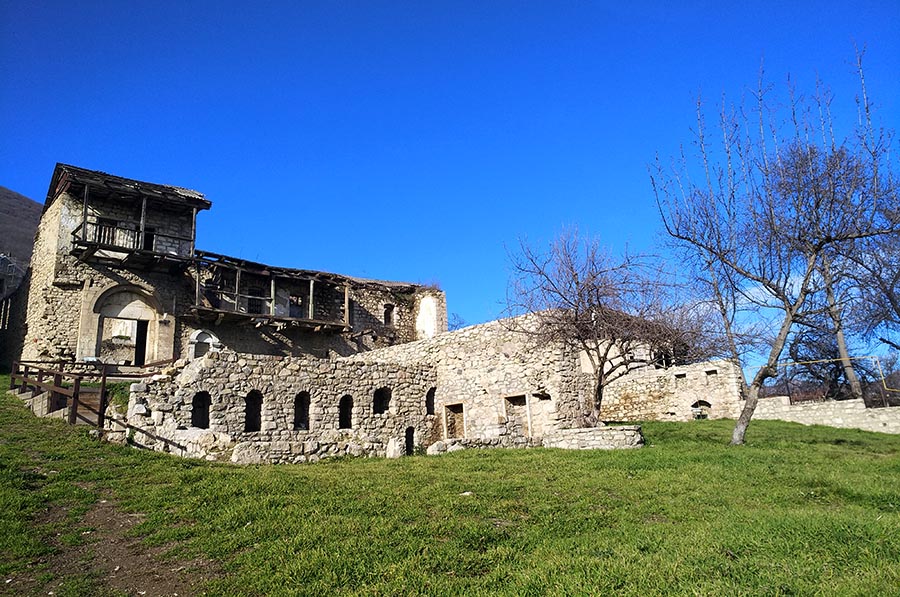 This is a place that most regular tourists would almost never even be able to locate, however, it is traveled to by experienced gallivanters, real profound travel sommeliers who always go off the beaten path to get better impressions and deeper experiences.
First mentioned in the Arabian books of IXth century, Togh village was once the renowned capital of Armenian Dizak meliksdom. Constantly a forepost for invaders coming from the south and east to these lands, it kept its gates firmly closed, withstanding enemy troops and protecting its inhabitants.
Dizak princes are famous for their diplomatic talents and wisdom, which helped them survive and build their relations with Russians, Persians, Turks, and Tatars. Togh has a heroic past, impressive present, and very promising future.
Here are some awesome reasons and things to do when you visit Togh.
Explore the Palace of Melik Yeghans
Once a magnificent stronghold of Dizak, the ruins of Melik's Palace in Togh are still an impressive and well preserved architectural monument. It has been excavated by archaeologists recently and cleaned from more than a meter of land that was dumped there during the Soviet times as an attempt to erase local Armenian heritage. It is very interesting for self-exploration and would be even more impressive to explore with a guide. There are 15-30 minutes tours there that are free of charge.

Deep dive in the history of Christianity
It's very difficult to find a place in Armenia and Artsakh with no church within a one-mile radius. Togh is no exception. There are three of them – one large, which was a "Palace-church" of local Meliks and located not far from the Palace and two smaller ones on the outskirts of the village.
Saint Stephen's Church is believed to be built on a place of a Pagan altar that was there before the 3rd-century AD, though the current reconstruction is from 17th-century. Another tiny chapel from 13th-century supposedly was a part of a monastery called by locals "Kusanats Anapat," or "Virgin's Hermitage".

Take a sip of Fresh Water
If you need some water to refresh yourself after exploring the environs, don't hurry to a store – better pass a quest and find a natural water spring called "Mache jur". The arch surrounding the spring was built in the 17th-century and the water is still crystal clear and cold, even on a hot summer's day.
There is one more spring located high on the hill named "Yere jur" and it is also worth finding because you will find not only water but also an excellent view and place for snapping epic photos.
Enjoy a Perfect glass of Wine
To relax and to better digest your new discoveries, you can visit a winery located right in the center of Togh. Very modest steel gates with no sign will lead you to the world of wine, which has an international, best-selling award-winning wine called Kataro, produced by Domaine Avetissyan.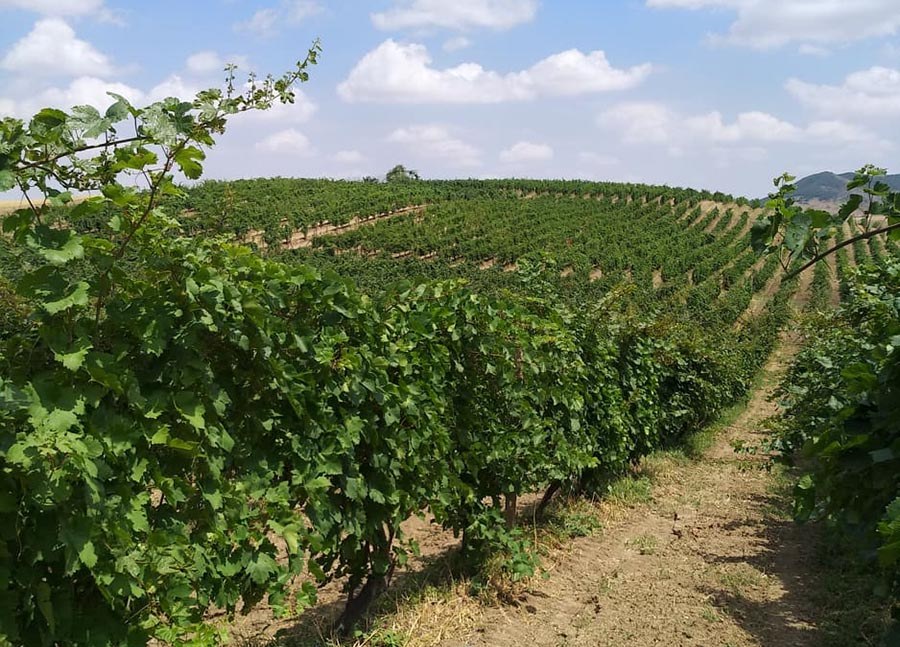 The prizewinner of many wine competitions, it is made from an indigenous grape variety called Khndoghni and has a unique taste that has been especially noted by many experts. Wine tours should be organized in advance and the price per person is 3000 dram.
Sleep over in a 100-year old House
Feeling like you want to stay and spend a lifetime in Togh? Or just keen to explore Togh a little bit longer? Not a problem! You can book yourself a room at Maro Bed & Breakfast, a recently very carefully renovated house from 1912. This gives you a chance to spend another day hiking and sightseeing.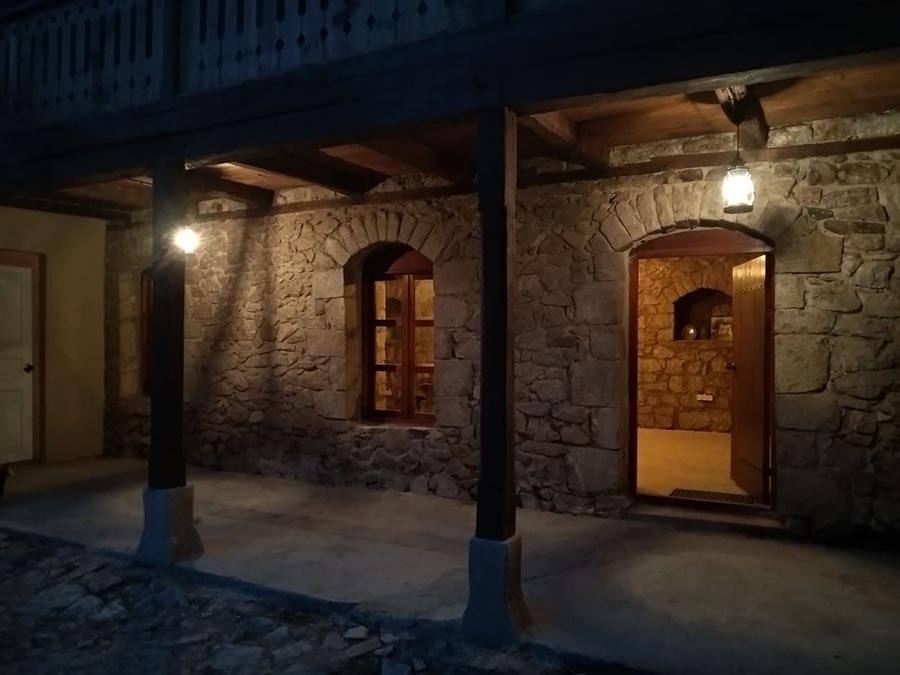 The B&B is owned by a very nice family whose roots are from Togh and they did a great job in retaining the old village house charm and while still embedding modern comfortable living conditions in it. What's even better – they speak Russian, English, and French, so communication is never a problem.
See the region's largest carpet mural
It's a hard-to-miss art object – a half-ruined, huge building right in the center of Togh with its front side completely covered with a mural. It depicts traditional symbols and colors of Artsakh carpets and was painted in 2018 by a Russian-born, Armenian guy as a protest to the demolition of this building.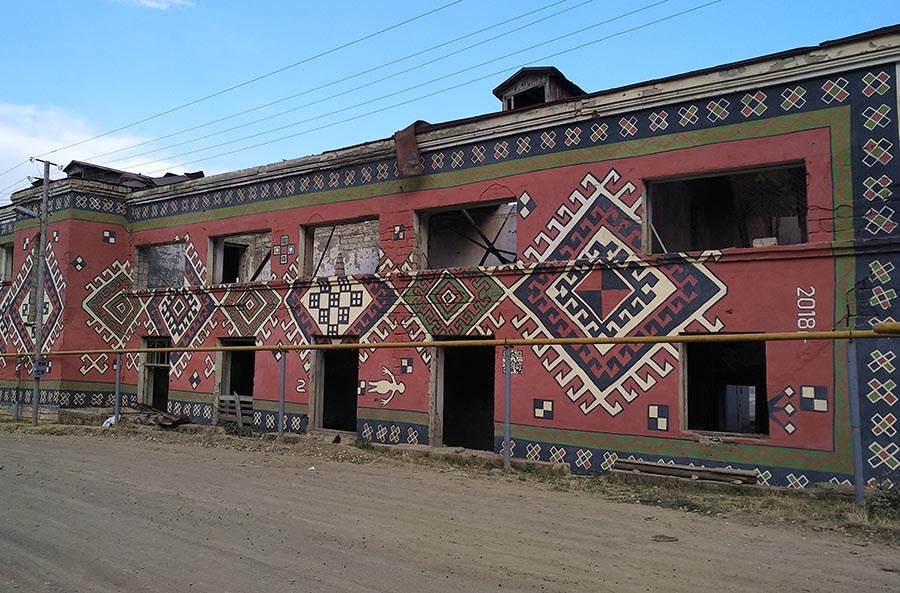 During Soviet times, it was a place where the Communists held their meetings. It was also a library and cinema site and in a way, a cultural center that was later ruined by war and time. It may look plain and humble right now but it was built by a very famous Armenian architect, Rafael Israelyan, and the building deserves proper investment and renovation.
Check the club's backside for a fantastic balcony with a breathtaking view.
Attend a Wine Festival
If you happen to be in Togh in September, check the calendar for the local wine festival, traditionally held on the 3rd Saturday of September in the Palace of Melik Yeghan. For one entire day, the whole territory turns into drinking, eating, singing, dancing, and attracts a very lively crowd.
The best winemakers in Armenia and Artsakh bring their wines to present to the public and introduce new tastes and flavors. There is also an interesting cultural program that accompanies the event… and if you're lucky, you can get a chance to receive a special invitation for a winemakers' "afterparty" later in the evening.
Take Some Day-Trips
Katarovank, Gtchavank, Azokh cave, Tumi village, Okhti Drni vank, Karavanserai, Ishkhanaget River bridges, and Hudaferians bridges on the Arax river are only a part of the very interesting places to visit in Artsakh, all which you can reach from Togh.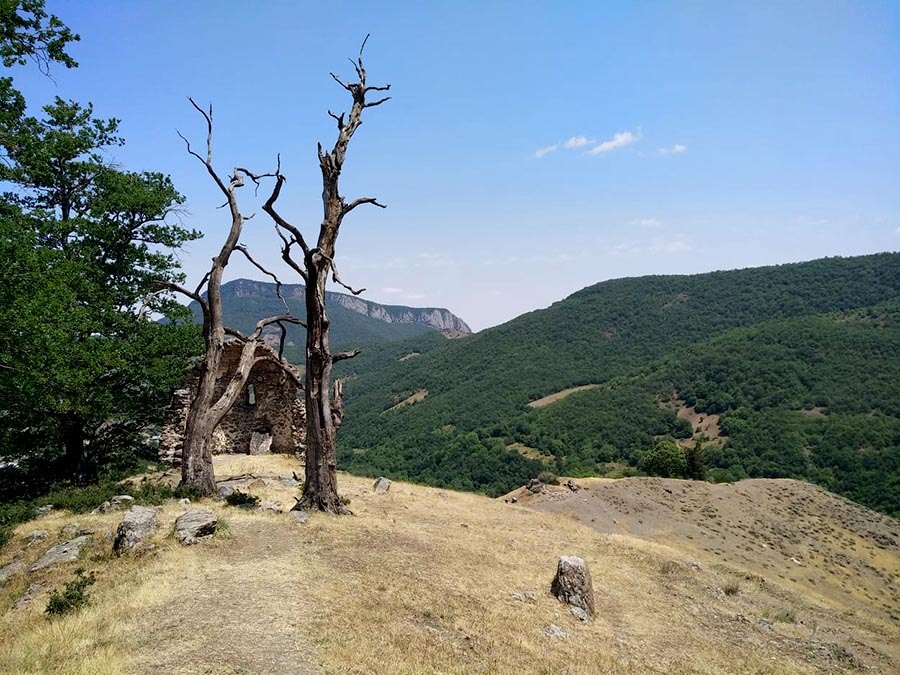 Not all are easy to access, however, and it is better to have a guide with you because the road signs are very scarce and many of the sights are located either high in the mountains or surrounded by dense forests.
But definitely try to visit some of them as they are all worthwhile and will make your time visiting Artsakh more memorable!
Meet the Locals in Togh
Wandering through the village, you will meet many freely moving pigs, cows, sheep, lambs, and hens. Theey are raised naturally and fed natural ingredients and that translates to the deliciousness of the local food.
The best way to try these delicacies and homemade goodies is to stop for a dinner at a hospitable house of Karina. Call in advance to get a chance to try the traditional Artsakh food as it can take a few hours to prepare and may not be available if you just drop by.

Continue on the Janapar Trail
Last but not least, through Togh passes the Janapar Trail, a professionally made and marked 500-km hiking trail that takes you from the very southern city of Hadrout in Artsakh to the border with Armenia.
As is it said on the official project website: "You pass over high mountains, over hills and through valleys and canyons, discovering many ancient monasteries and experiencing unbelievable hospitality… You are one of the first hikers to discover this area rich in history, culture, and nature."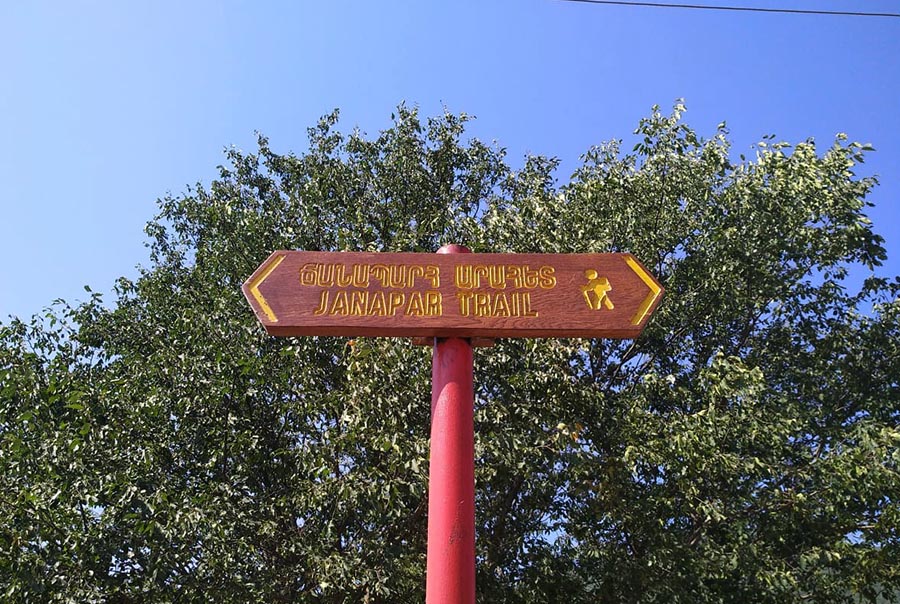 There are no words to better describe the place. If you are preparing for a hike in Armenia and Artsakh, make sure you visit Togh.

While Togh may not be on the minds of many travelers, it is a can't-miss place to visit in Artsakh and one that travelers should not overlook.
If you want to inquire for more information about visiting Togh in Artsakh, you can contact their information center at +37493993151 (What'sApp and Viber) or you can send an email to togh.artsakh@gmail.com.