I recently had the chance to explore County Sligo, Ireland. While my trip concentrated on the south and west of Sligo, I had a chance to see so much and I can confirm that this is the most underrated and undiscovered place in Ireland. The trip blew my mind.
There were so many things to do in Sligo that I couldn't understand why people were skipping over the area to head to Donegal or south to County Mayo. It truly proves that there is so much to see when you travel Ireland!
This post will showcase some of the wonderful things to do in Sligo, Ireland… and it will hopefully convince you to add Sligo to your Ireland itinerary (or take an epic Dublin to Sligo road trip)!
I love Ireland. I love the people, the culture, the drinks, the food, and the scenery (of course). But… I have not given Ireland the attention it deserves in recent years because it just seemed like a victim of mass tourism.
Everyone I know has been to Ireland or at least had one crazy Dublin weekend. In my mind, there wasn't a piece of Ireland that hadn't been deeply explored. Or was there?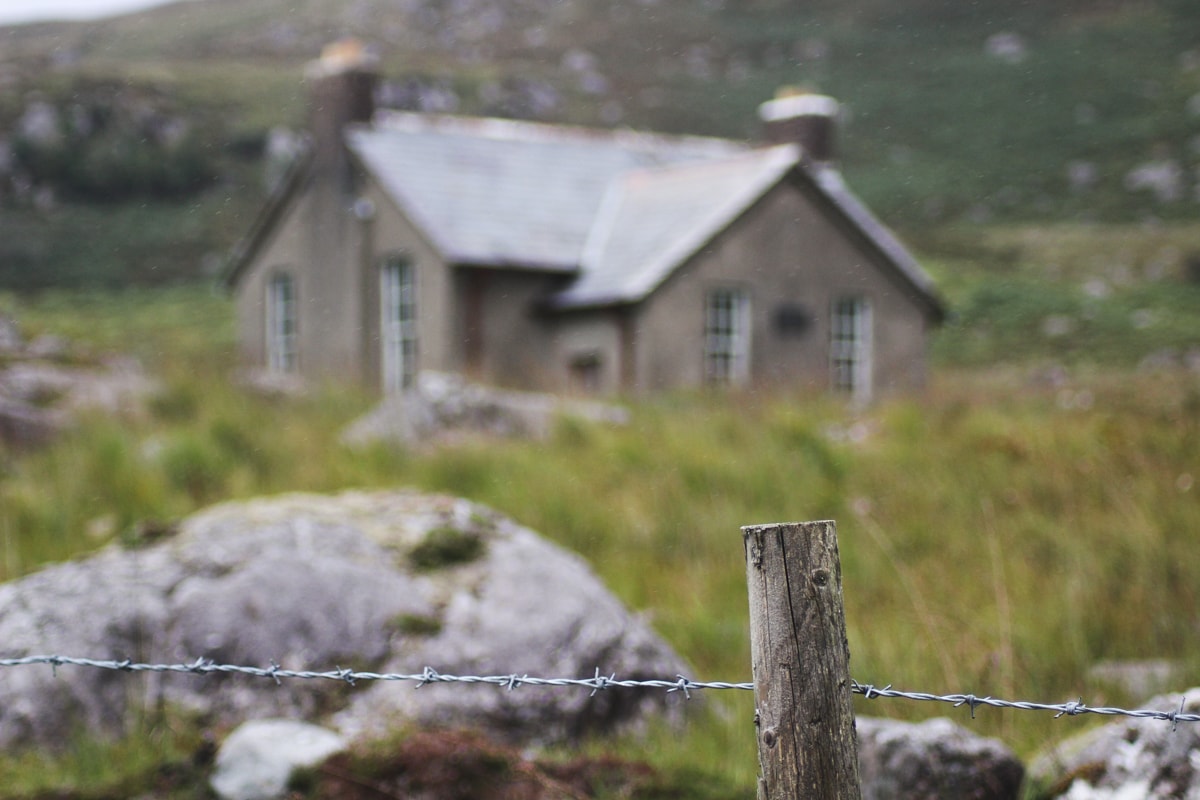 I hadn't really heard of Sligo before going there. Recalling this information now, I am flabbergasted by the fact that a place so grand and beautiful exists and I hadn't really even heard of it before going there. It left me wondering why so many travelers are going to the same places in Ireland and not branching out to other areas. And when I ask the travelers why they are heading to the places they are heading, they often tell me that they are in search of an 'authentic' Irish experience. They also tell me that they met heaps of Americans and other tourists at these 'authentic' Irish places.
Whatever kind of Irish experience people are looking for… I can assure them they can find it in County Sligo (and then some). The people were the friendliest people I have ever had the pleasure of getting to know anywhere. Hospitality, food, a variety of things to do, and the nature… it was all just completely mind-blowing. And it deserves to be experienced by everyone. This is a guide of things to do in Sligo.
Explore the Wildlife and Nature of Ireland
Ireland really is that green. And County Sligo is definitive proof of this. The nature was fairly diverse and had something to offer every kind of a traveler from families to adventurers to the lazy traveler (*raises hand*). These are some of my favorite things to do in Sligo involving the natural landscapes and the outdoors.
Visit the Ox Mountains
Wait? Ireland has proper mountains? Well, they are not going to compete against the Alps anytime soon in regards to size (the Ox Mountains are old and eroded) but they sure will leave you speechless. I took a drive to them and I must admit, I wasn't expecting much. Small mountains remind me of the Taunus around where I live in Frankfurt and the nature there is not anything to write home about.
But this was Ireland. And as soon as we crossed into the Ox Mountains, I was blown away. The landscape was barren. Rocks dotted the soil and blanket bog covered parts of the mountains. We stopped at Lough Easkey (Lake Easkey) for some photos and to take it all in. I was so impressed by the area that I am insistent on returning to hike around this lake and the local area.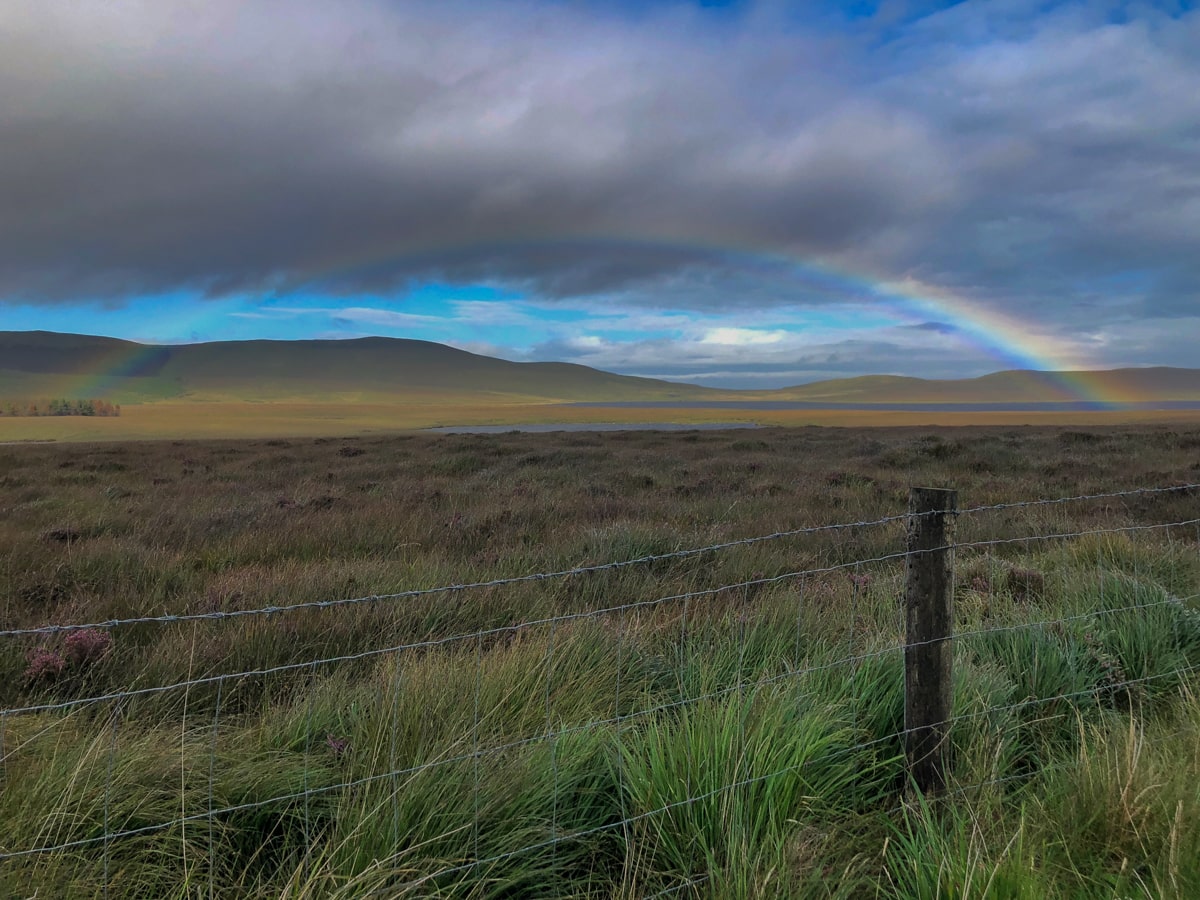 Caves of Keash
The Caves of Keash are a series of limestone caves in County Sligo that were recently excavated in the 20th century. The caves are naturally formed but have been used by man for centuries for various things from shelter to religious practices. When I arrived at the Caves of Keash, I was really shocked to find these caves dotting the hillside overlooking the region. It just seemed obscure. But then again, that is what makes Ireland so alluring and unique, in my eyes. Always expect the unexpected.
To get to the caves, you must climb up some stairs and a trail to the cliffside. From there, you can enter in some of the caves. Many of them connect internally and they are constantly excavating new ones. It really is an essential thing to do in Sligo when you're there. The views are pretty stellar, too.
There is now an information center near The Fox's Den which sits at the bottom of the hill where you can learn more about the Caves of Keash and their importance to Ireland. But, don't leave without popping into The Fox's Den for a quick pint!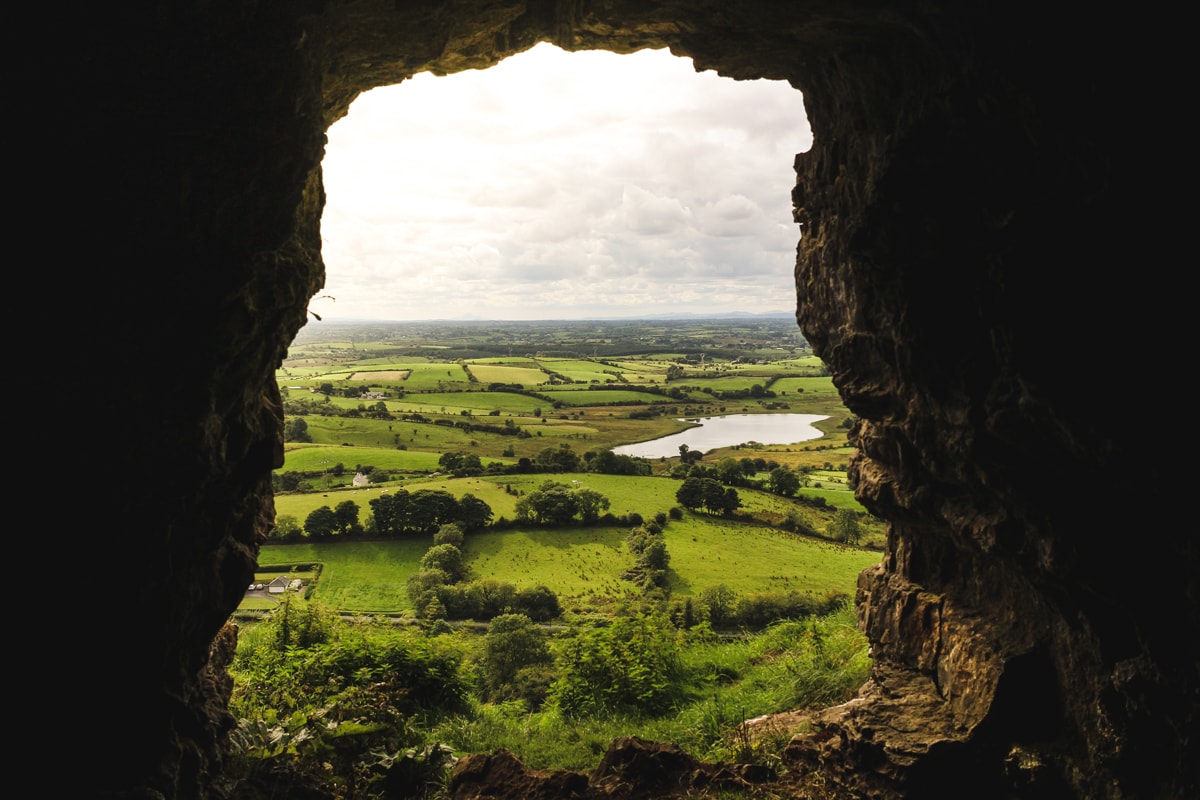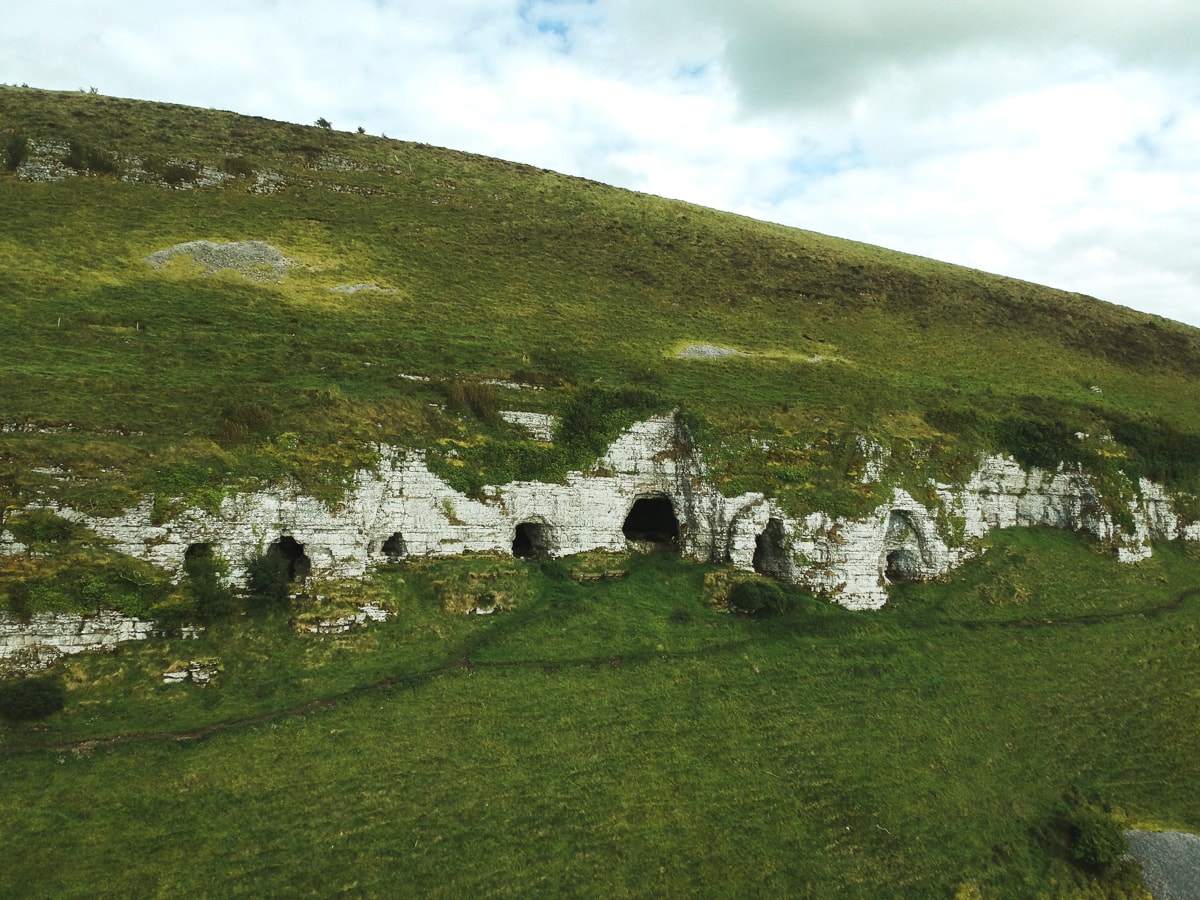 Take a Walk Along the Irish Coast
Funny enough, I didn't see the Irish coast of Sligo until my last day in the county. I guess it allowed me to build up that anticipation and by the time I got there, I was expecting to have overhyped it and I thought it would possibly disappoint. Yea… I was obviously wrong.
I joined T.A.R.A. group for a walk along the coast. T.A.R.A. stands for Templeboy Aughris Rural Action which is a development group based in and around Templeboy and Aughris. The non-profit group is trying to use the local nature and sights to develop tourism in the coastal area. They took me on one of the coastal walks in Aughris and I am pretty sure I said 'Oh my gosh' about 100 times to them because it was simply incredible. The walk was easy and can be done by everyone (just wear proper footwear because it can be a bit muddy).
I will be writing a more in-depth post about this walk later. It was, hands-down, one of the highlights of my trip!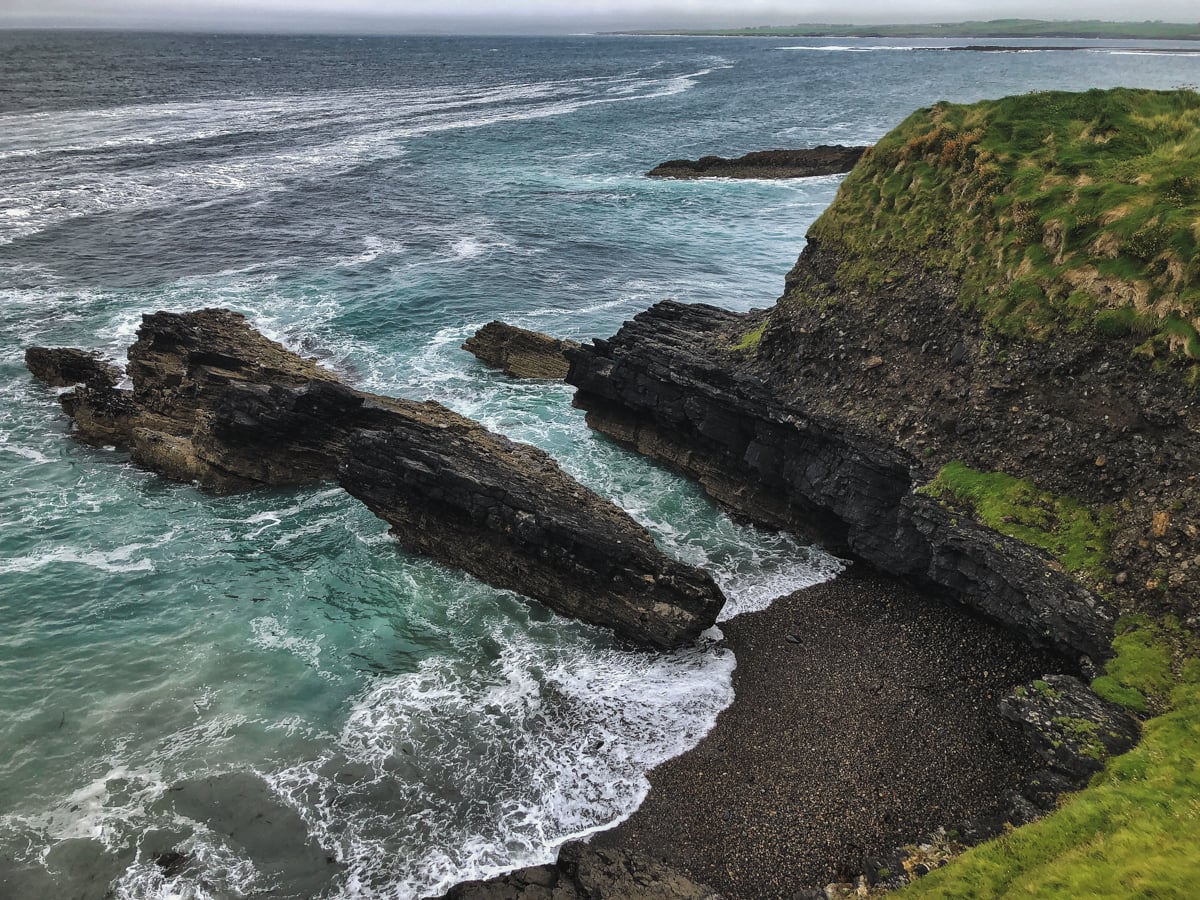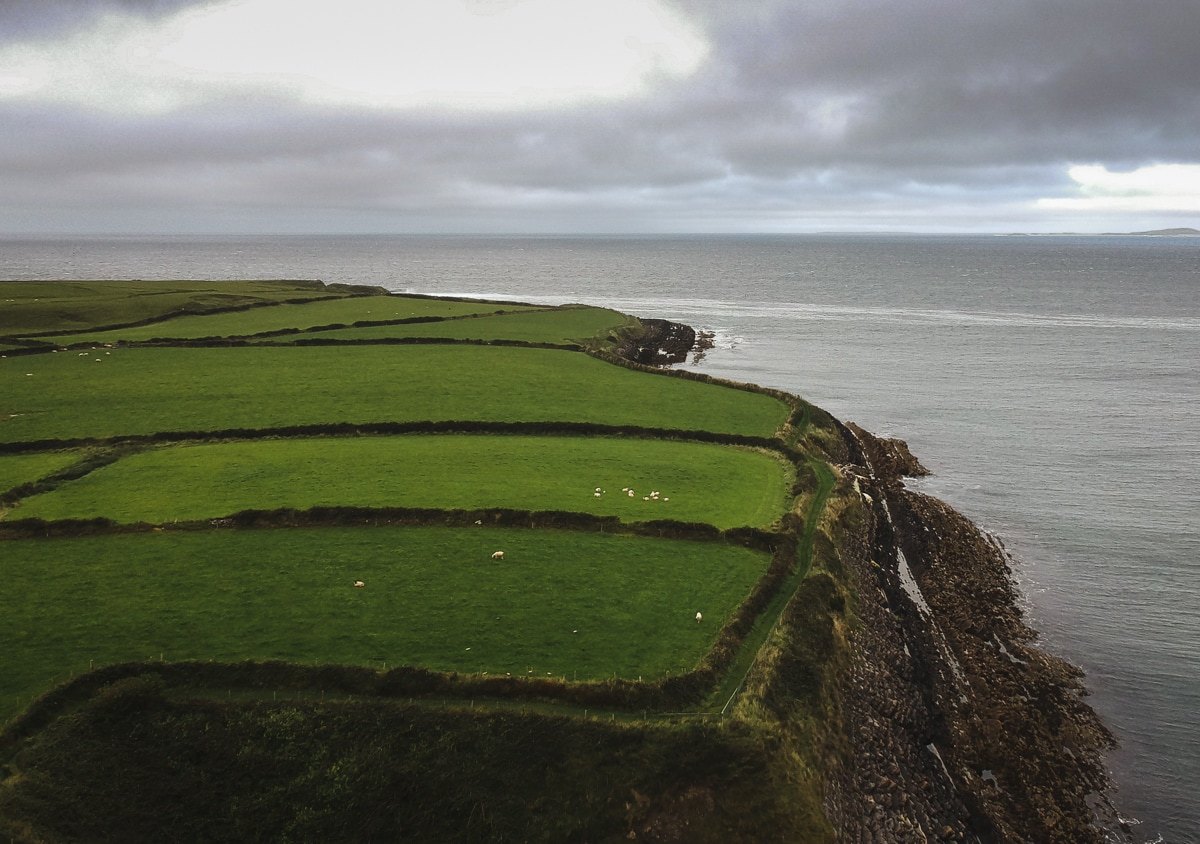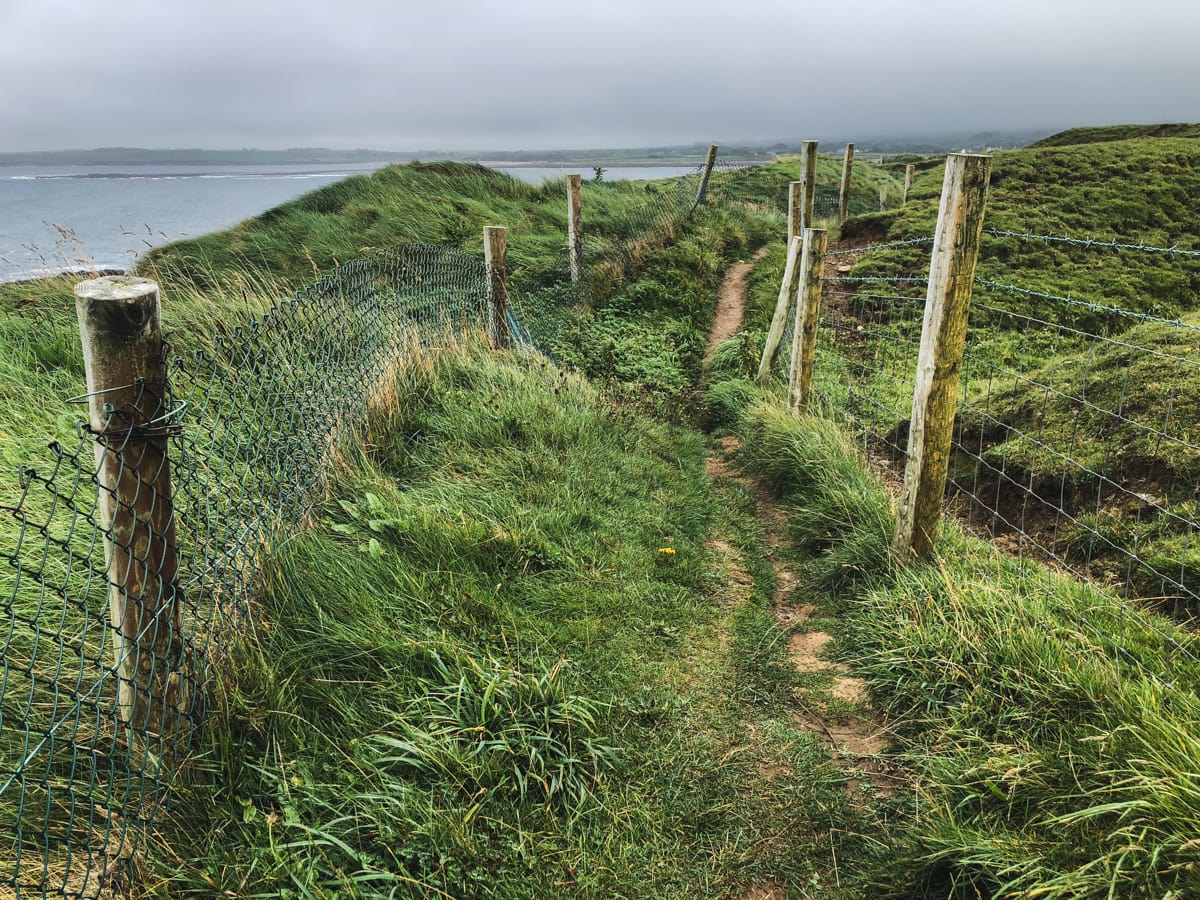 Go Horseback Riding Through the Forest
Horses and I have not gotten along in recent years. Not that I don't love them, but I just don't know how to ride them properly. Or I ride one at Song Kul in Kyrgyzstan and it slides down the mountain through mud throwing me off of it. Or I ride one in the Lofoten Islands and have a panic attack atop it. Needless to say, I was so nervous to get on top of a horse again.
When I was in Sligo, I went to the Woodlands Equestrian Center in Cloonacool and got to face my fears. The horses were absolutely beautiful creatures and really patient with me and my lack of experience. I got to ride a horse named 'Fudge' and he took me on a trail through a forest that was teeming with warm, golden lighting and mushrooms. It actually really made all of my past fears of being on a horse dissipate. I actually never really thought about how many places in the world you can ride a horse and see landscapes at the same time. While I am no professional (yet), I definitely recommend horseback riding as one of the most relaxing things to do in Sligo.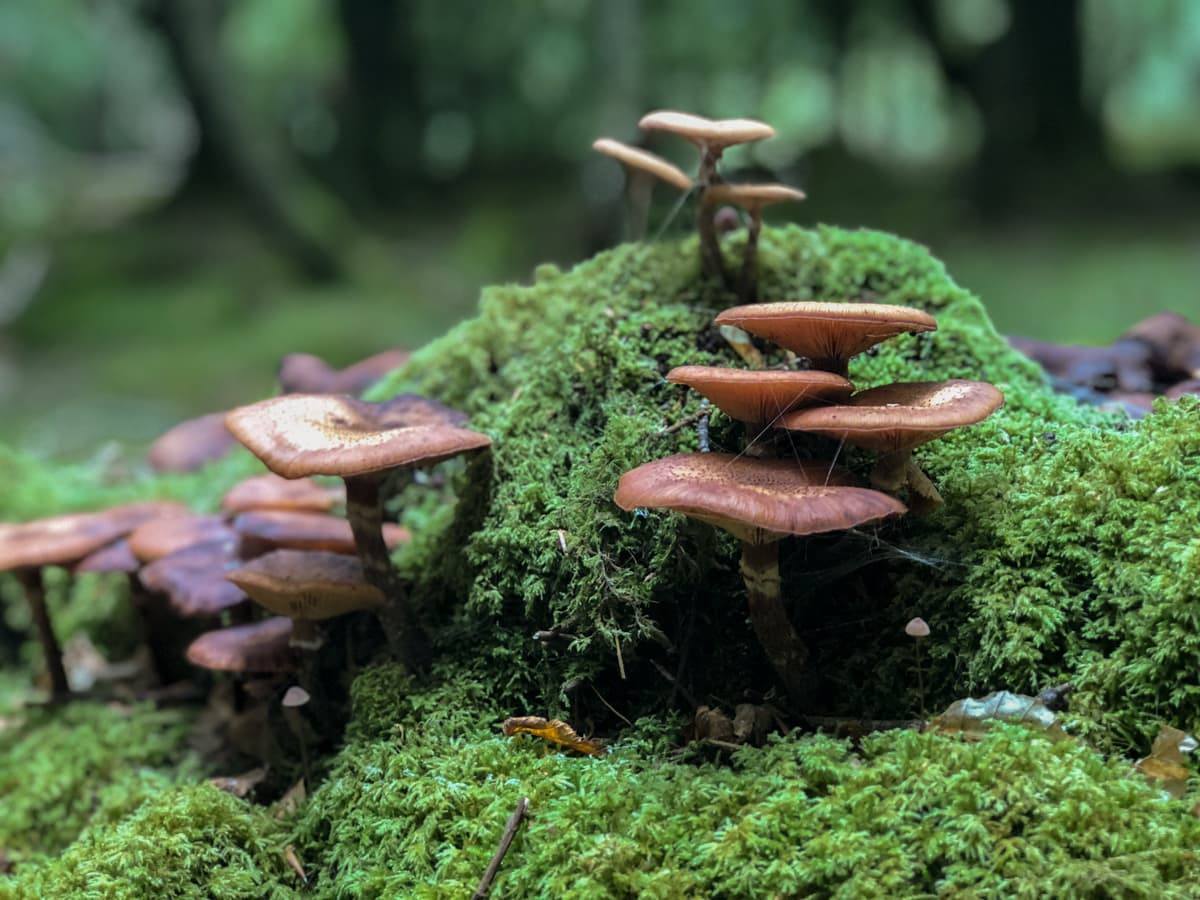 Take a Seaweed Bath in Enniscrone
I have to preface this by saying that taking a seaweed bath is one of the weirdest things I've ever done. I still can't wrap my head around it and I find it odd that I had never heard about doing this until my trip to Sligo. But, it's amazing for the skin and a relaxing experience if you know what you're doing. I didn't.
I went for a seaweed bath at Kilcullen's Seaweed Baths in Enniscrone in the evening. Basically, they fill up a tub with loads of heated seawater (the baths are right beside the ocean) and dump a ton of seaweed in it. You go into a steamer inside of your private room at first to open up your pores and then you just chill out in a bathtub filled with seaweed.
So, why was this odd for me? It wasn't the seaweed- it was the fact that you kind of float in the bathtub. It was so funny and so strange for me because I have never had an experience like this. I just remember laughing to myself as I was trying to not float in it. The seaweed itself felt great against my skin and I'd do this again and again now after the initial shock of it all. My skin felt so smooth and hydrated after the seaweed bath, so that is enough for me to want to do it again.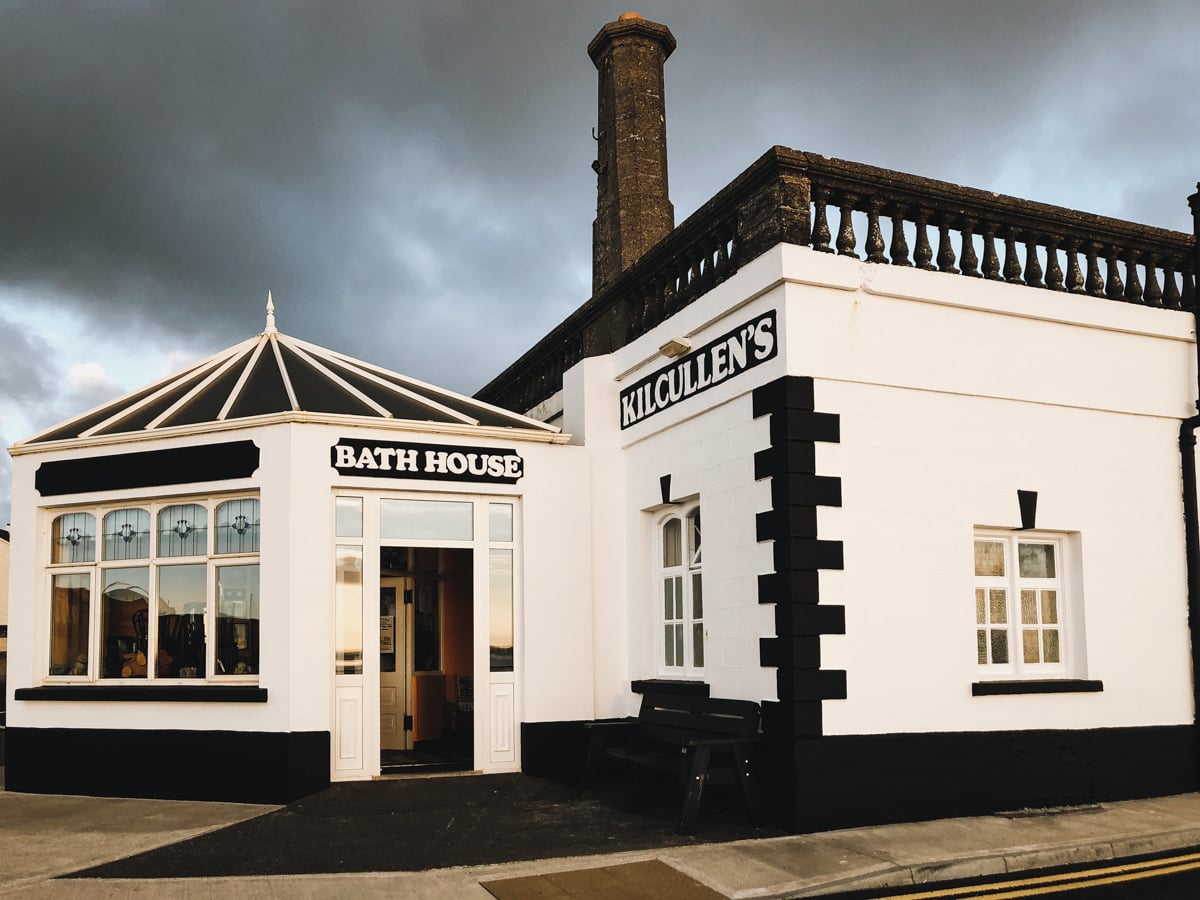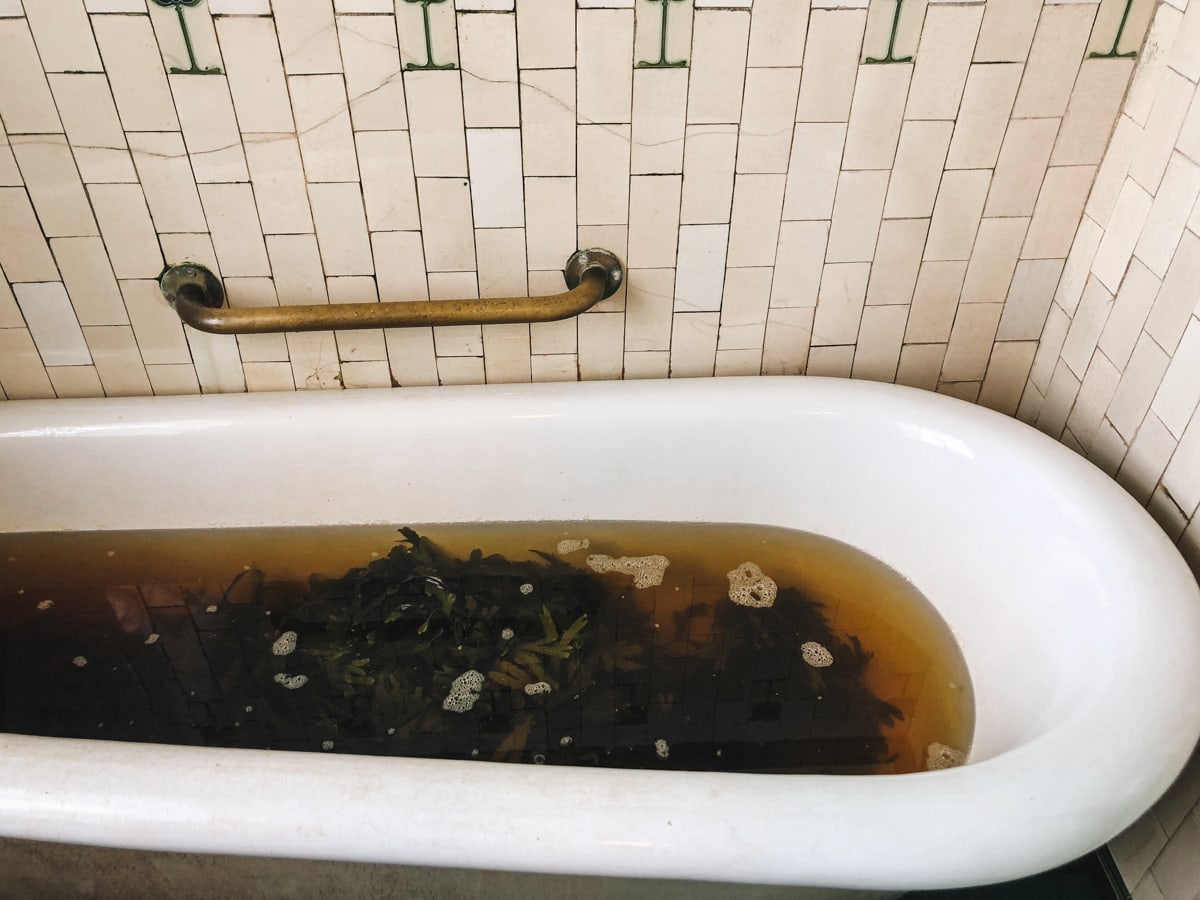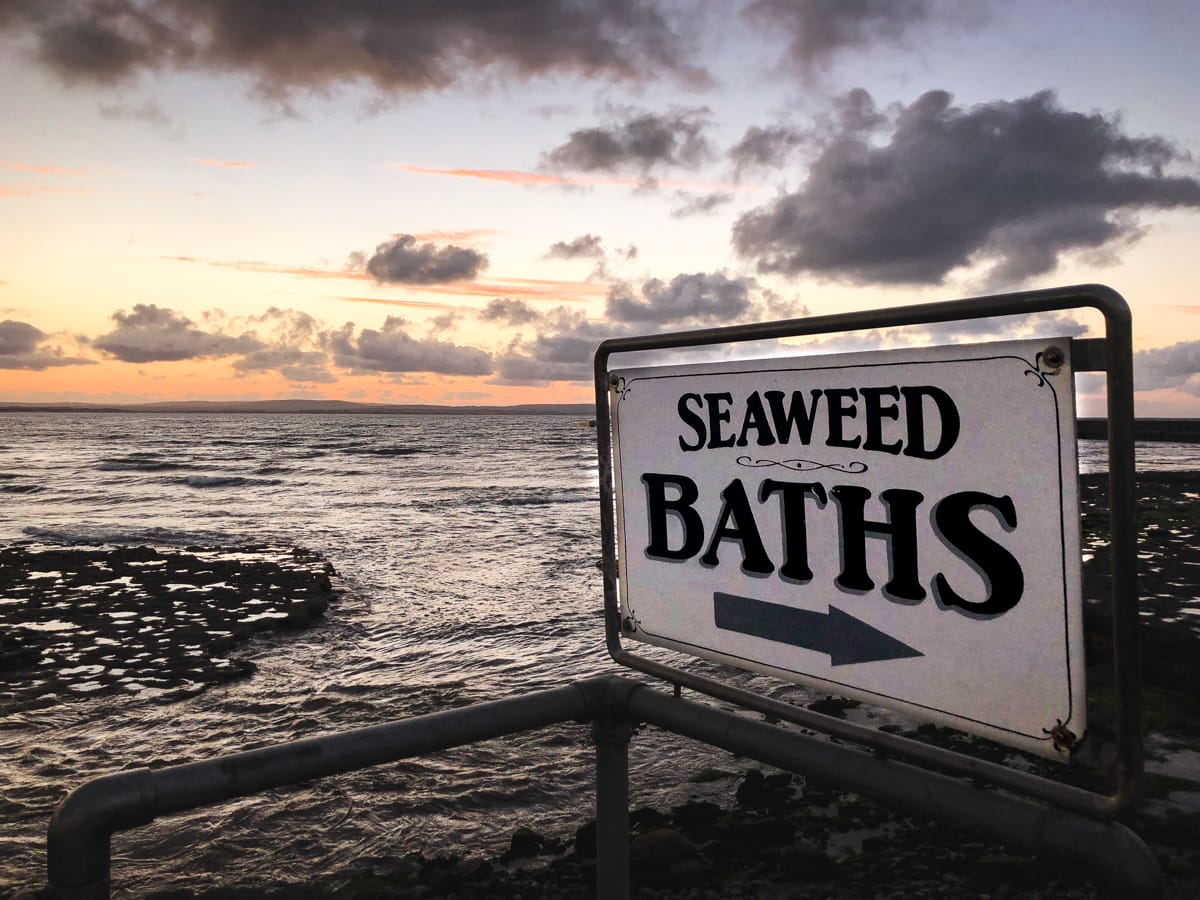 Visit the Eagles Flying Animal Sanctuary
I have to admit that I was not quite looking forward to this part of my trip to Sligo. It wasn't that I don't love animals, but it was more the fact that I don't like zoos and stuff like that. Once I arrived at Eagles Flying, my mind was completely changed and I absolutely loved this experience.
Eagles Flying isn't a zoo at all, but rather a sanctuary. There are several types of animals living there and they have all been brought in and taken care of for various reasons. Some were unwanted livestock and others were found unconscious on the side of the road. Others lost their mothers and some were exotic pets that people purchased and no longer wanted. Whatever the extremely sad reason, the animals are in the hands of great people at Eagles Flying. The sanctuary was just outstanding and it also is a research center.
This interactive experience is a great thing for families to add to their Sligo itinerary as kids will love it. It was one of my highlights from my trip to Sligo.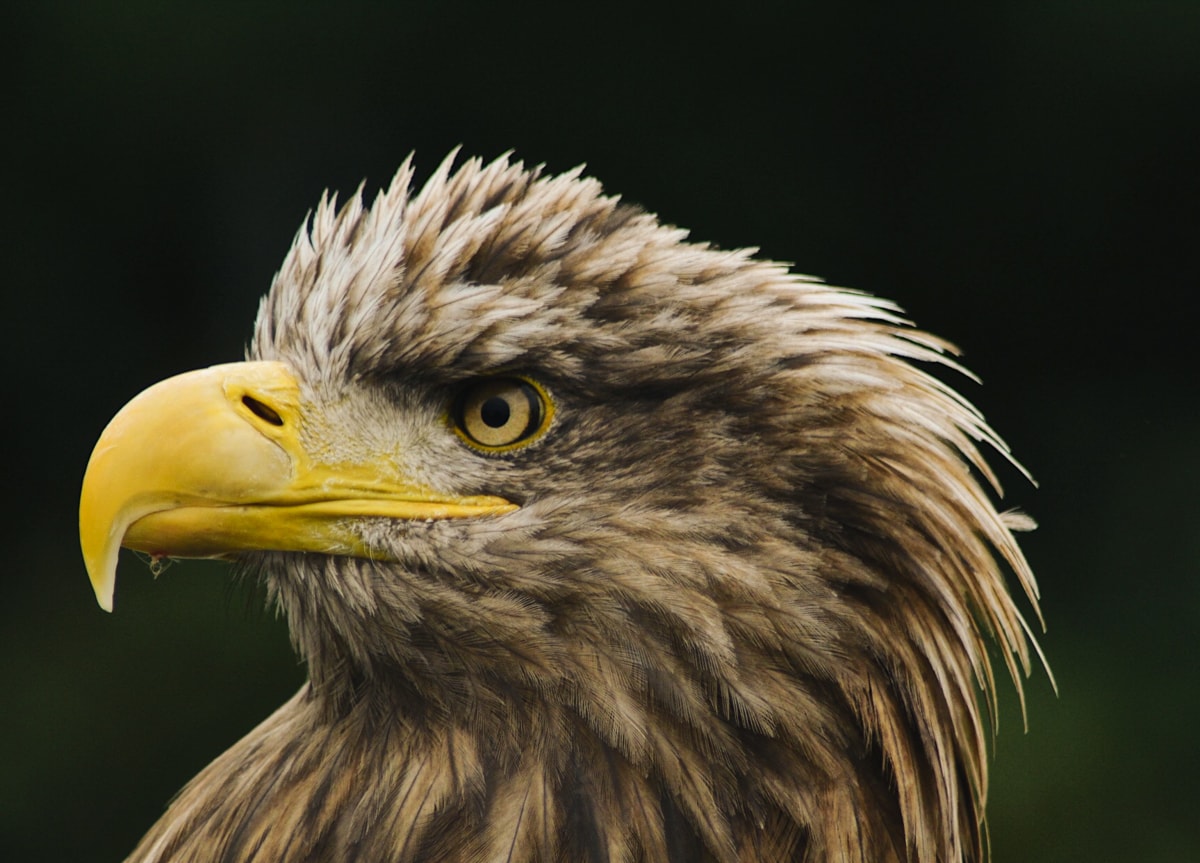 Sporty and Adventurous Things to Do in Sligo
One thing that shocked me was the number of things to do in Sligo for the adventurous traveler. I couldn't get over how much the county had to offer. From rock climbing opportunities to kayaking to surfing to golfing… these are some things to do in Sligo for the sporty and adventurous traveler.
Go Surfing in Sligo
I wanted this trip to be about stuff I had not really done before and not doing things I was too familiar with. I like surfing and know how to do it well, so I opted to not attempt it in Sligo even though I was in the best place in Ireland for it. I am also in horrible shape so I probably would have drowned.
Anyway, surfing in Sligo is a must for ocean lovers. There are surfing opportunities in a few places, most notably in Easkey and Aughris. There is also a surf school located in Enniscrone for those looking to learn the sport and try something new. Head to 7th Wave Surf School's website for additional details and prices.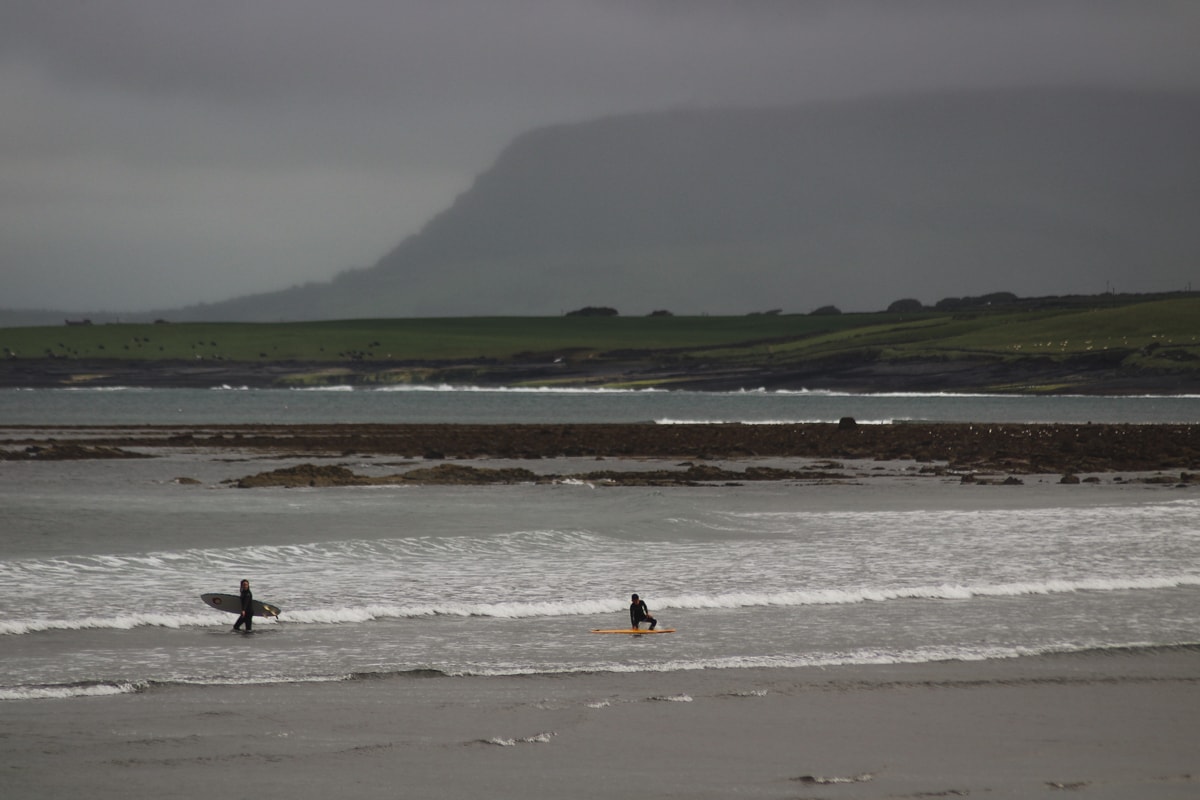 Go Rock Climbing in Rural Sligo
Rock climbing was on my agenda for the trip but was cancelled at the last minute. Truthfully, I'm glad. Because I am scared of heights and just know that it would have been a massive fail no matter how badly I wanted to be successful at my attempt. I had a panic attack trying to go ice climbing in Ruka, Finland last winter… so I am not the most optimistic person when it comes to climbing things.
With that being said, I do recommend rock climbing to travelers visiting Sligo if that is something you enjoy. Carraig Climbing specializes in rock climbing, abseiling, and adventure. You will get off the beaten track and will get to witness the views from above. Maybe next time I'll work the courage up to give this a go!
Golf at Enniscrone Championship Links Course
So… I love golf. I don't really discuss it on this site too often, but I have watched golf my entire life and really enjoy playing. I even worked at a golf course for a few years which allowed me to golf for free. Sligo has quite a few golf courses but there is just something about a links course that excites me. While I didn't have time to golf when I was there (and I'd be terrible after years of living in Europe not playing), I did have a chance to get taken around the course and see the holes, clubhouse, and seaside views.
Enniscrone Championship Links Course is a famous place on the Wild Atlantic Way and is actually celebrating its 100th birthday this year! All the more reason to go.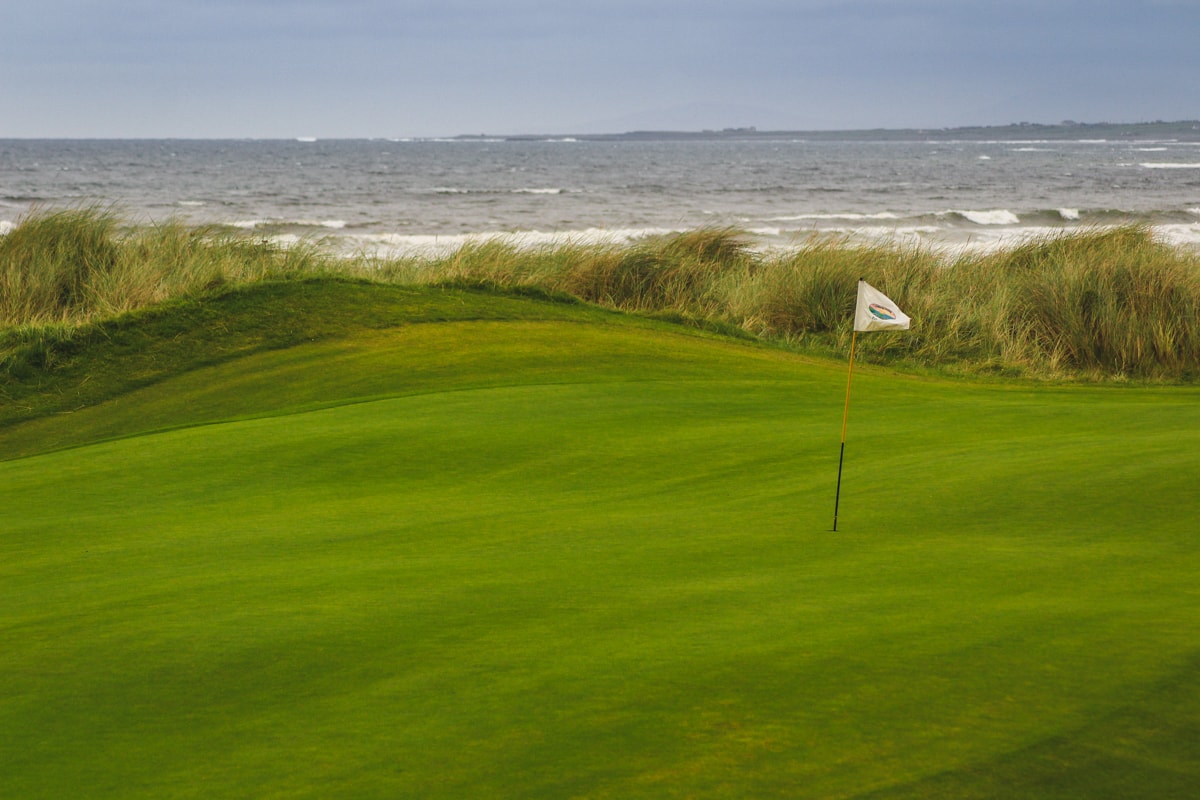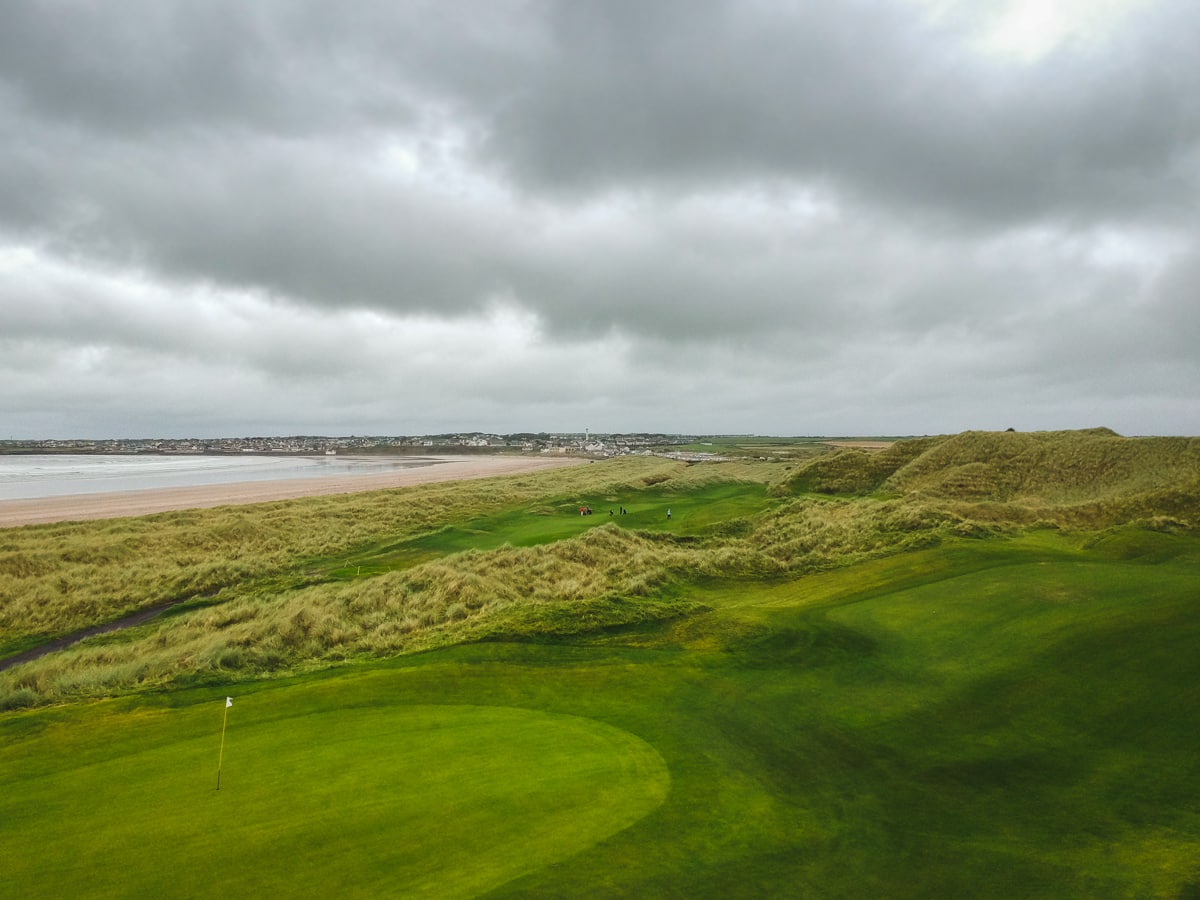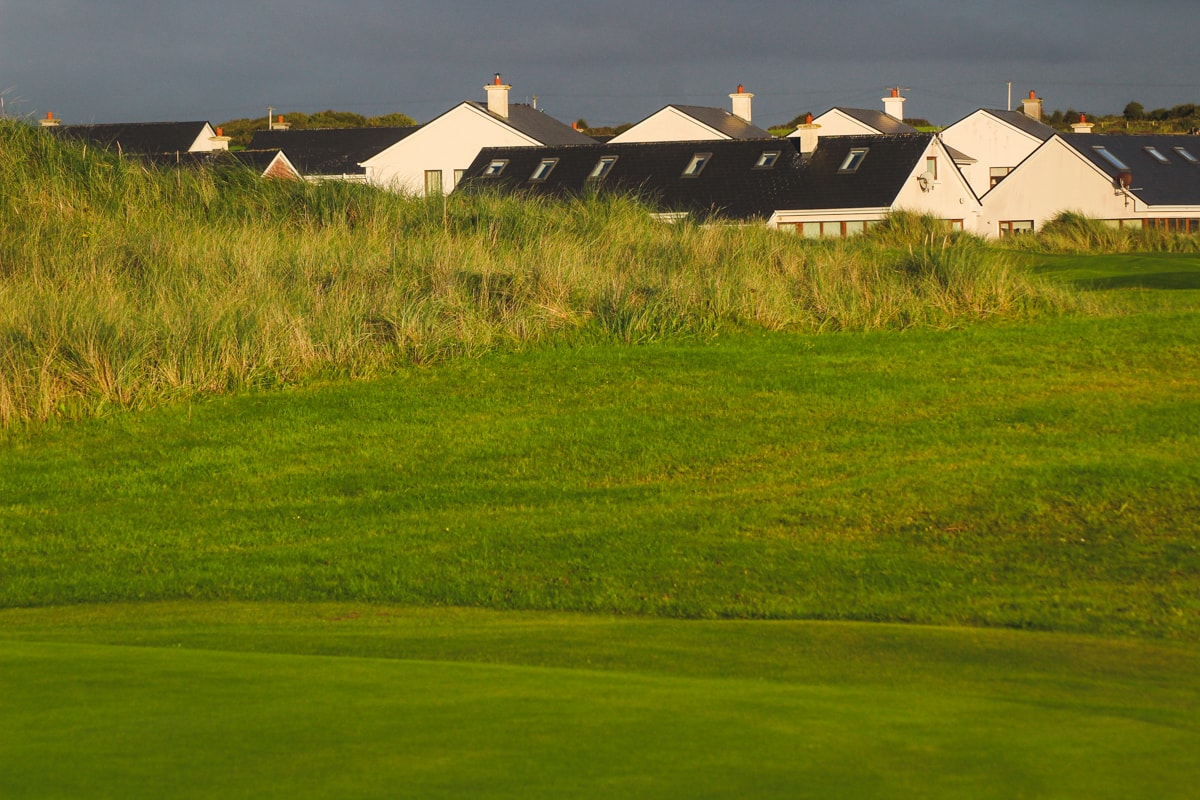 Play a 9-Hole Parkland at Tubbercurry Golf Club
The great thing about Sligo is that there are a variety of golf courses to play at and they are all nice courses with different atmospheres, green fees, and holes. Tubbercurry Golf Club is a 9-hole parkland course in Tubbercurry that is definitely deserving of a round or two. I actually really liked the city of Tubbercurry and would like to spend more time there and to play 9 holes here. The golfers were extremely friendly and the course was extremely well-maintained which was a massive feat given Ireland's extremely hot and dry summer.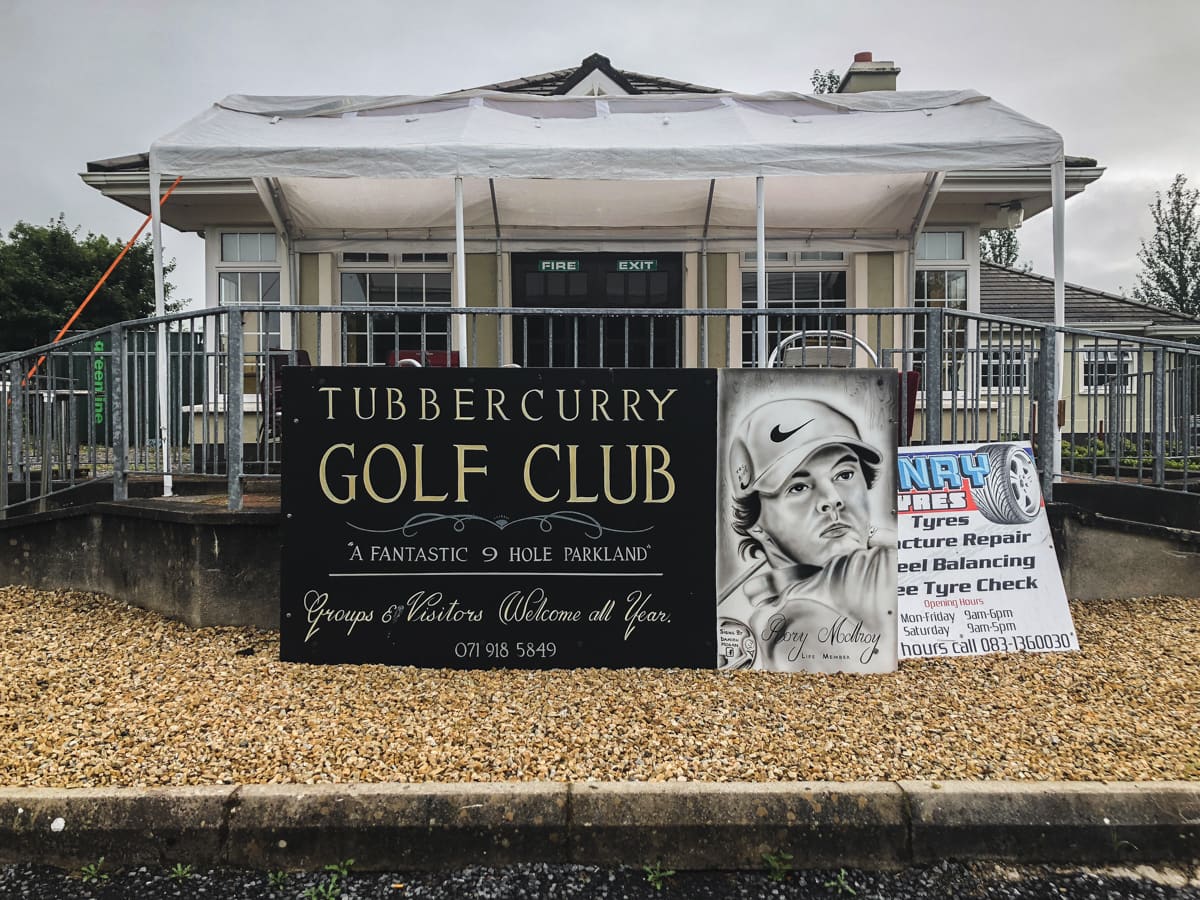 Book a Weekend Getaway to Castle Dargan
I am definitely taking an entire weekend next time I am in Sligo to hang out at Castle Dargan. Castle Dargan is a luxury hotel that has basically every amenity you need to have a stellar weekend. They have a parkland golf course (literally with castle ruins on it… seriously Ireland!?), amazing spa, restaurant, bar, and much more. I had the chance to check out the golf course, spa, and restaurant when there and it was just another world for me.
To be honest, I had never been to a spa before. Yep, the only person I know that had never booked a spa day. The Icon Spa took me in and gave me their September special package which included a massage, facial, and other types of treatments. Surprisingly, my skin was pretty good despite my horrible care of it which includes never wiping my makeup off or hydrating myself properly with things other than beer. But this day motivated me to start taking better care of myself and I am now officially a spa convert.
Anyway, definitely book yourself into Castle Dargan and have a slow weekend in the beautiful Irish countryside!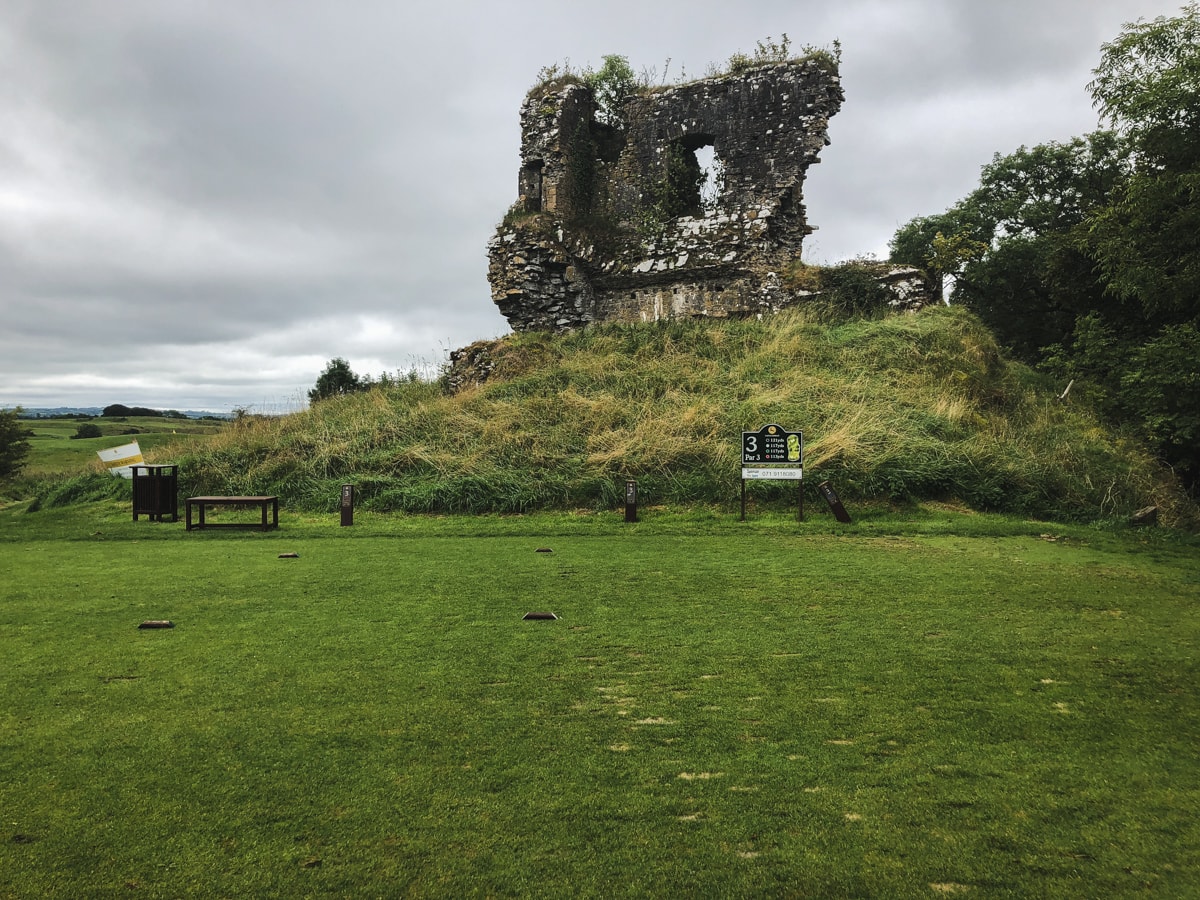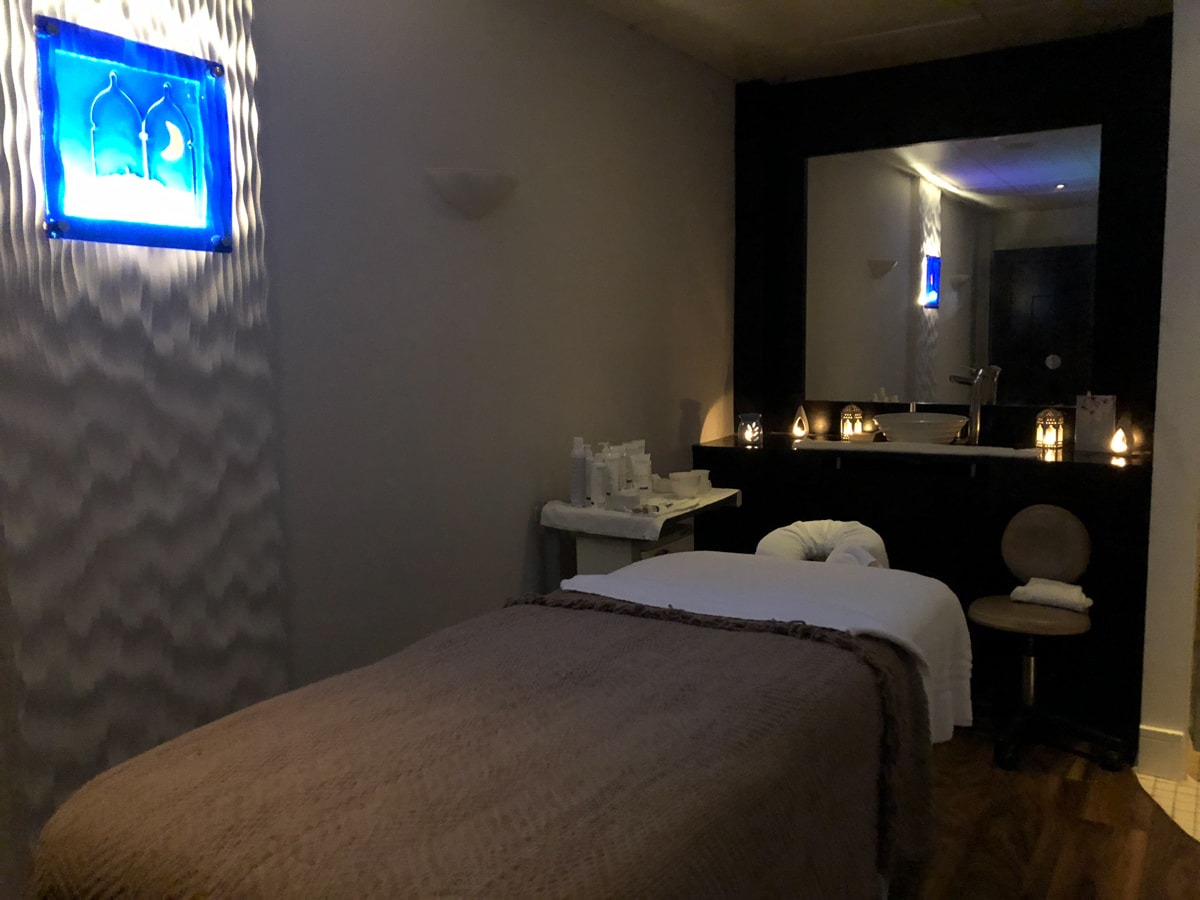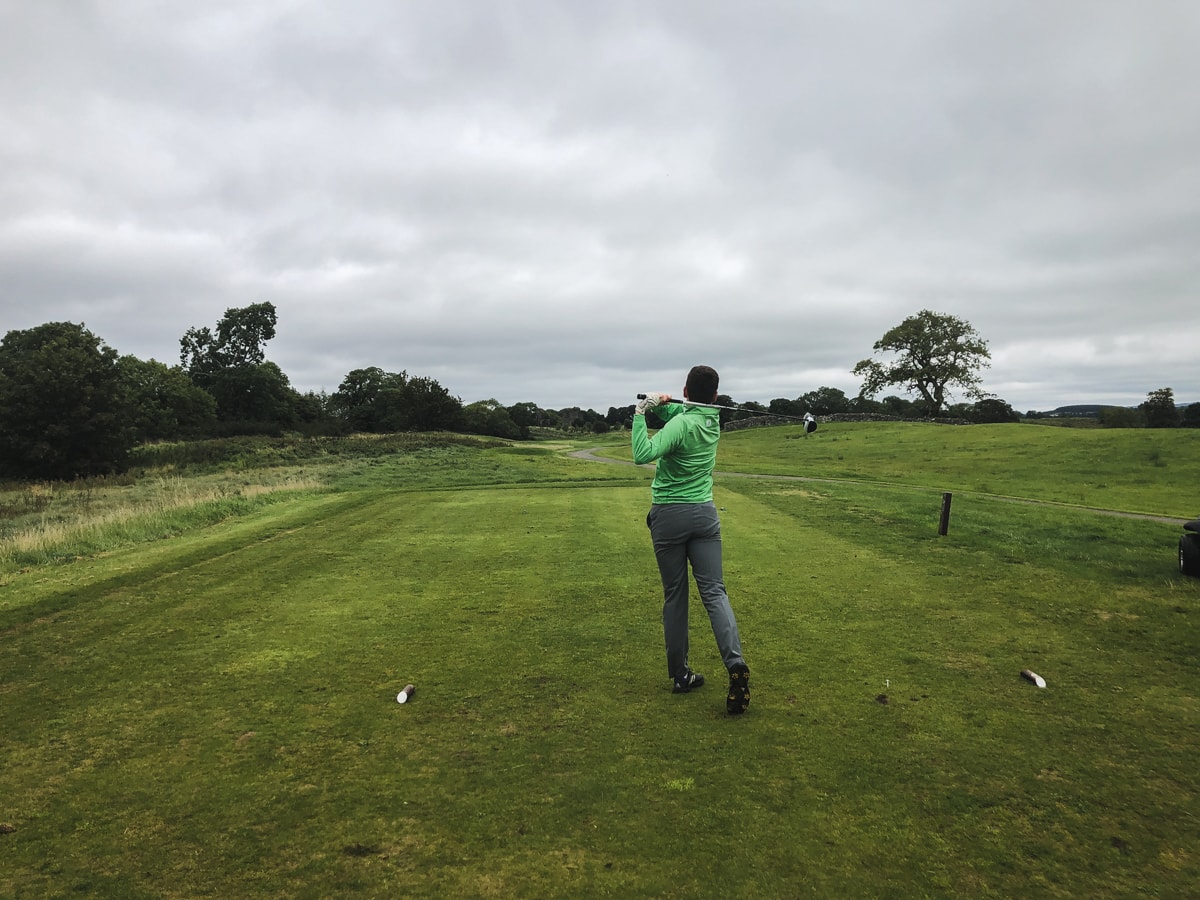 Eat and Drink in Sligo
As bad as this sounds, Ireland's food reputation is misunderstood. When I have heard others talking about Irish food, many mention that it is heavy, pairs well with beer (well… that's true but it's so much more), and bland. I actually find the food in Ireland to be quite the opposite.
Irish food is hearty, but it also tastes natural and local. Perhaps that is from the emphasis put on local and seasonal ingredients. The butter, cheese, vegetables, meat… it all has so much flavor. The 'farm to table' trend has been happening in recent years across Europe but Ireland has been doing this for centuries. And there is a pride in the relationship of the farmer to the consumer that is kind of void in other places I've traveled. Well, I didn't lose weight in Ireland, but I sure did enjoy every single meal I ate there. Here are some of my recommendations for Sligo:
Find a Pub in Gurteen and Never Leave
We went for one beer. That was it. Just a single beer so that I could see an Irish pub in the countryside. One beer turned into two and two turned into three. You get the point. And this ended up being one of the most enjoyable nights of my life.
There are plenty of pubs in Gurteen worthy of visiting but I can certainly recommend Drury's (a little bit of a drive to Monasteraden so make sure you have someone who can drive you there if you're planning to drink) and The Crossbar (which I fell asleep at later that night after a result of too much fun earlier at Drury's). I've always enjoyed going to Ireland but this night was where I truly fell in love with the country and its people. So, regardless of whether or not you're into drinking… one of the best things to do in Sligo is to hit up a pub and meet some locals!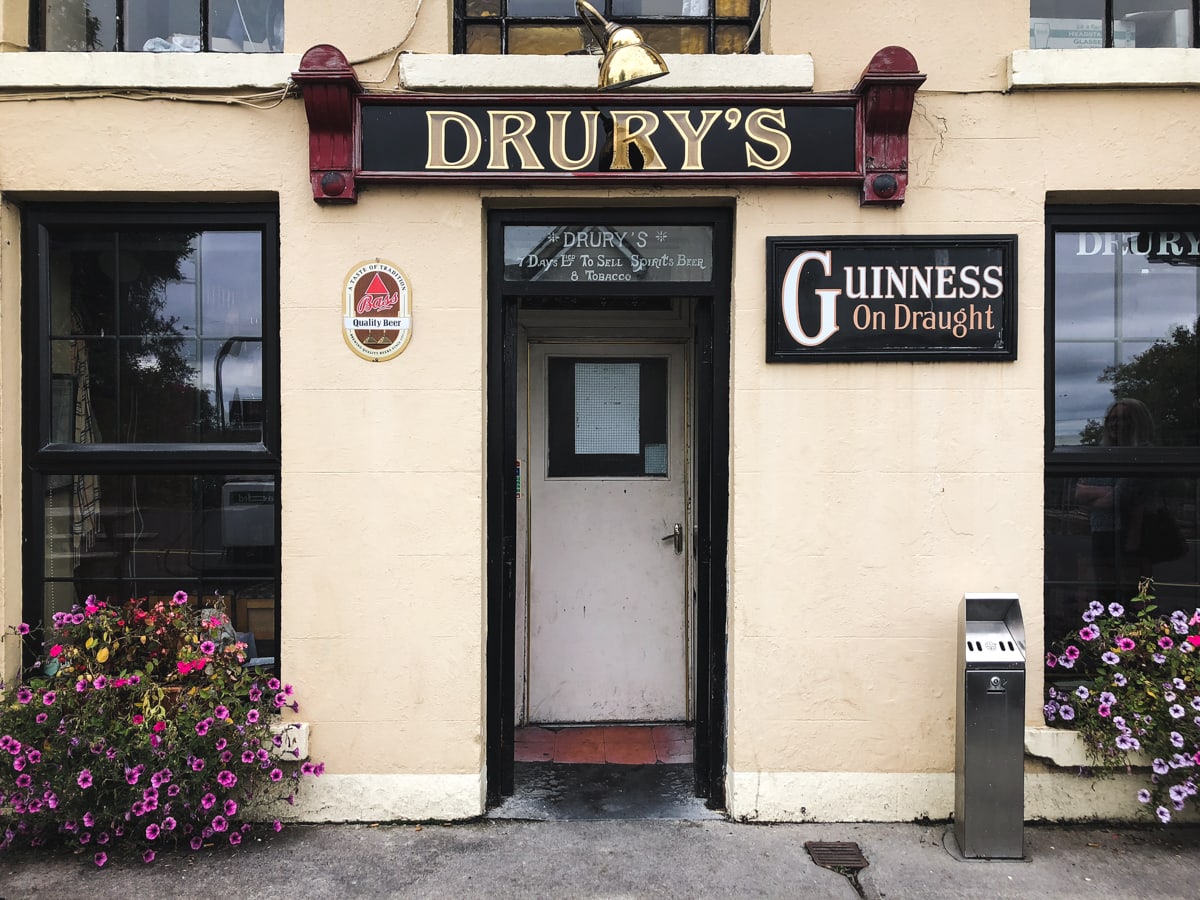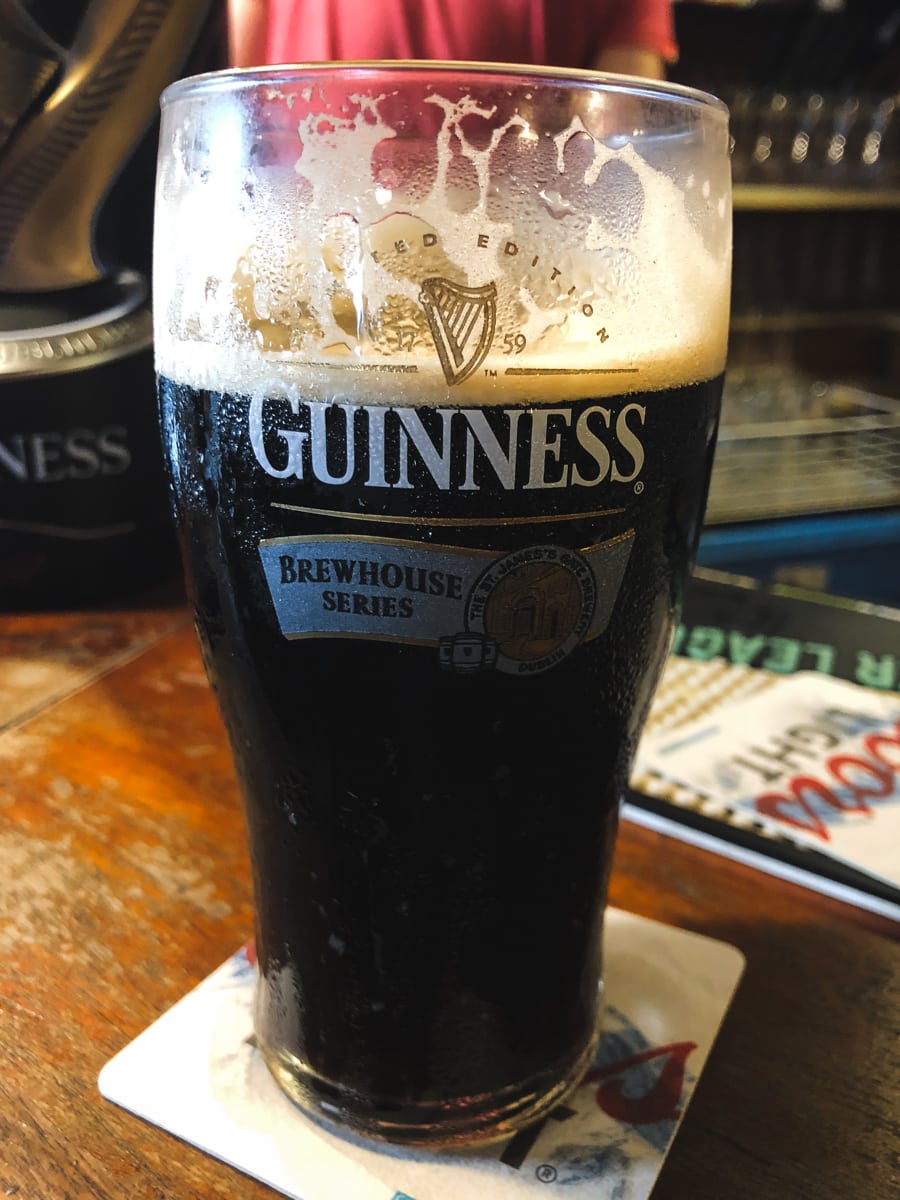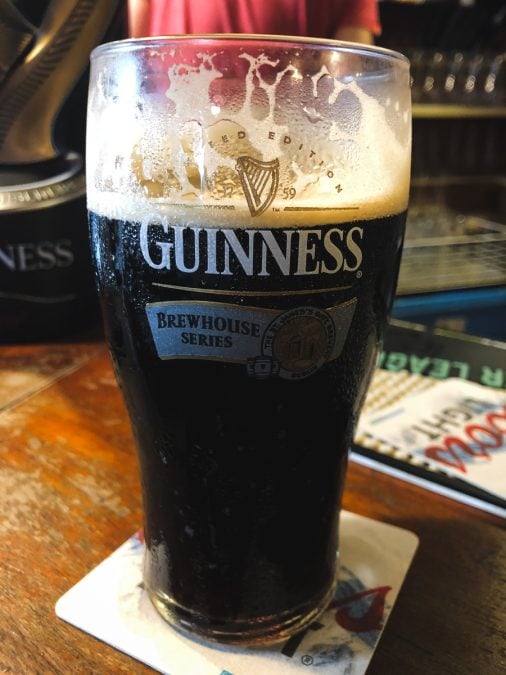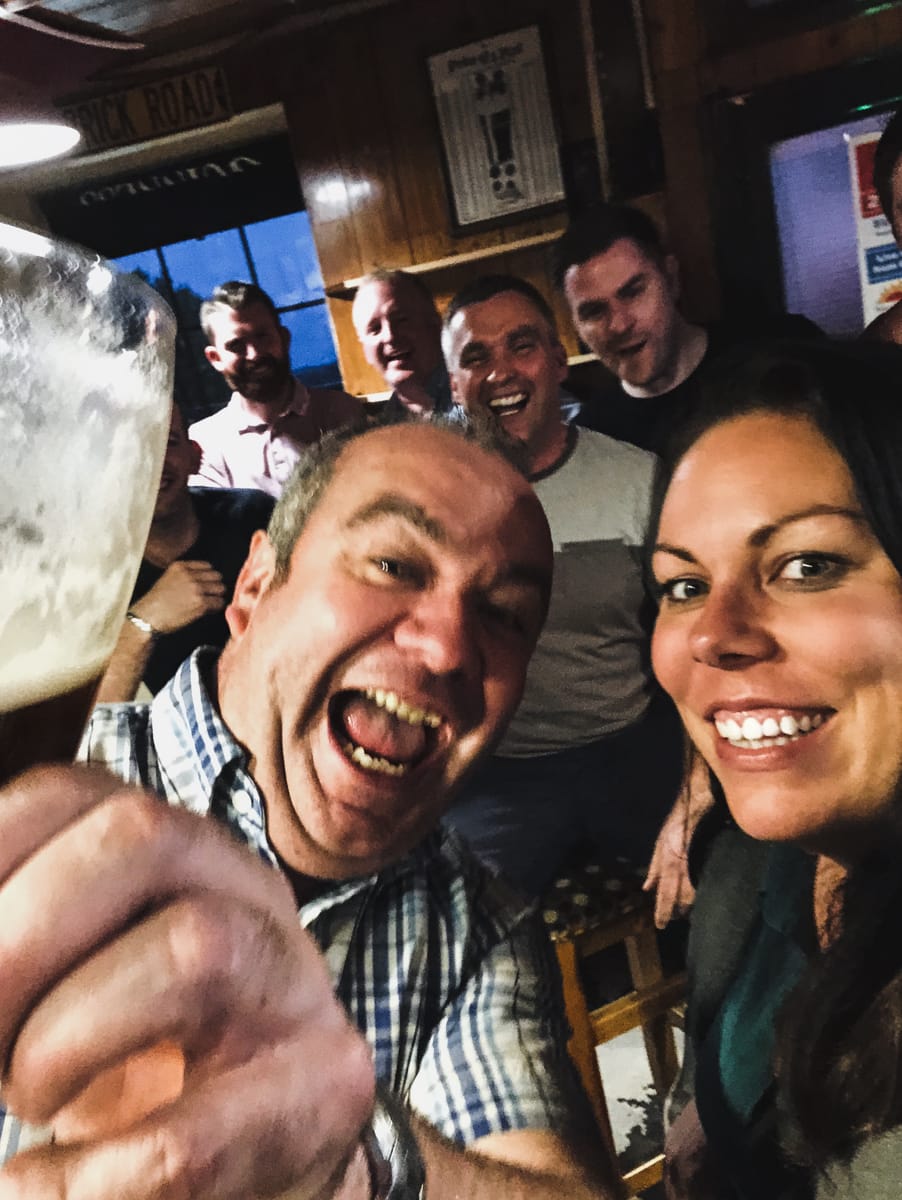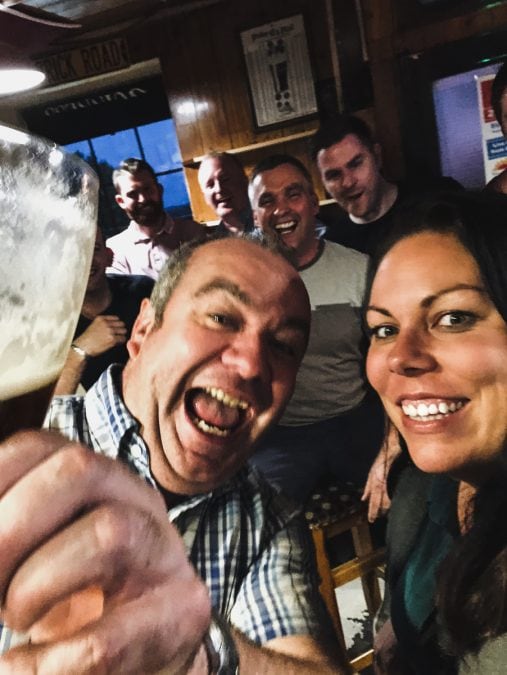 Enjoy the Sligo Oyster Experience
In Sligo town, you have the opportunity to learn about the local oysters and what sets them apart and gives them unique flavors to everywhere else in Ireland (and the world). The Sligo Oyster Experience is the first of its kind and it is an interactive experience where you can learn about the local oysters, the hard workers that farm and harvest them, and you can even taste them and pair them with different types of drinks. This truly is something you should partake in when in Sligo.
Oysters are a big part of the cuisine where I am from in Virginia and I really respect everything about the industry and those trying to bring light to it as well as showcasing the hard work that happens behind the scenes. The Sligo Oyster Experience showcases this special shellfish and does it in a very sustainable way. It is also extremely affordable and Aisling, the founder, is so much fun to chat with and learn from!
Another perk to enjoying the Sligo Oyster Experience is that it takes place in a lovely cafe called WB's Coffee House where you can get yourself caffeinated and fed with local food and ingredients before-hand.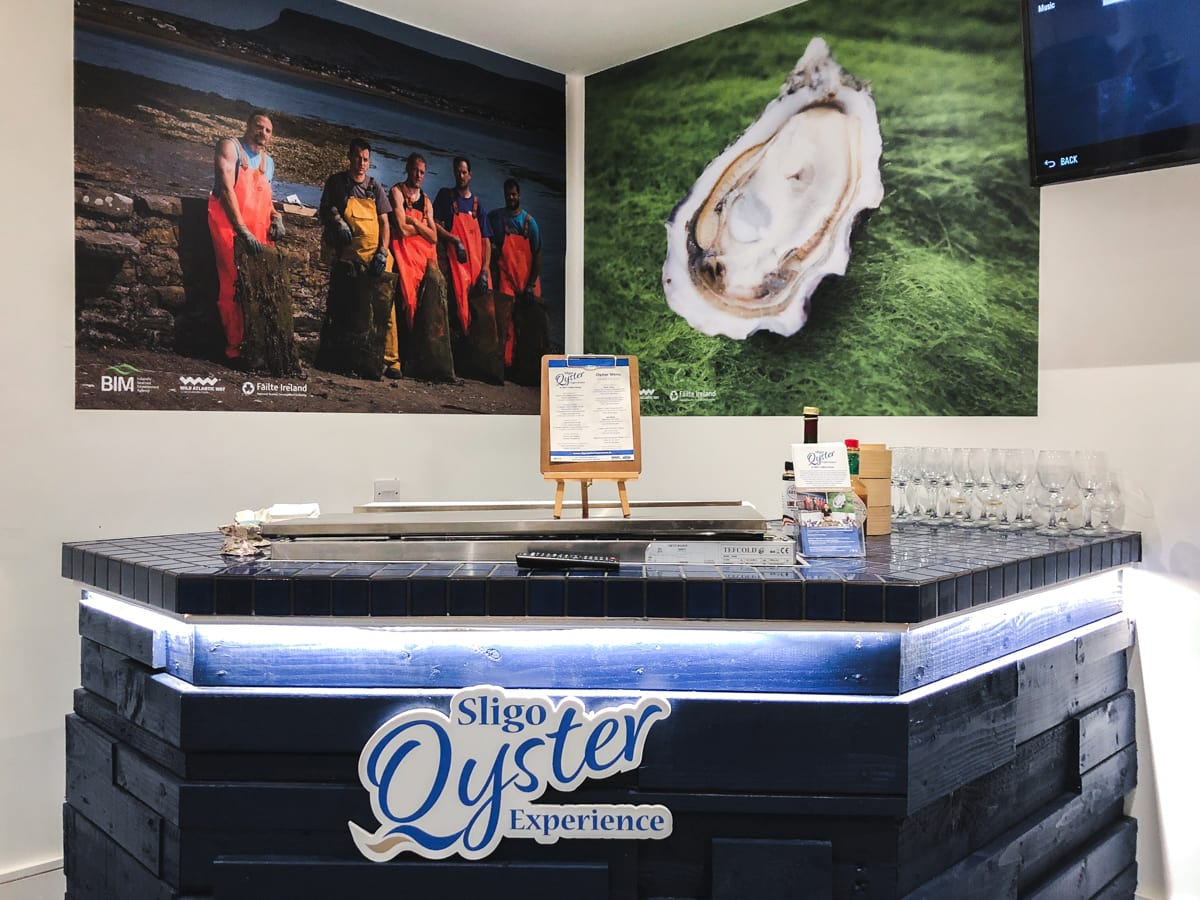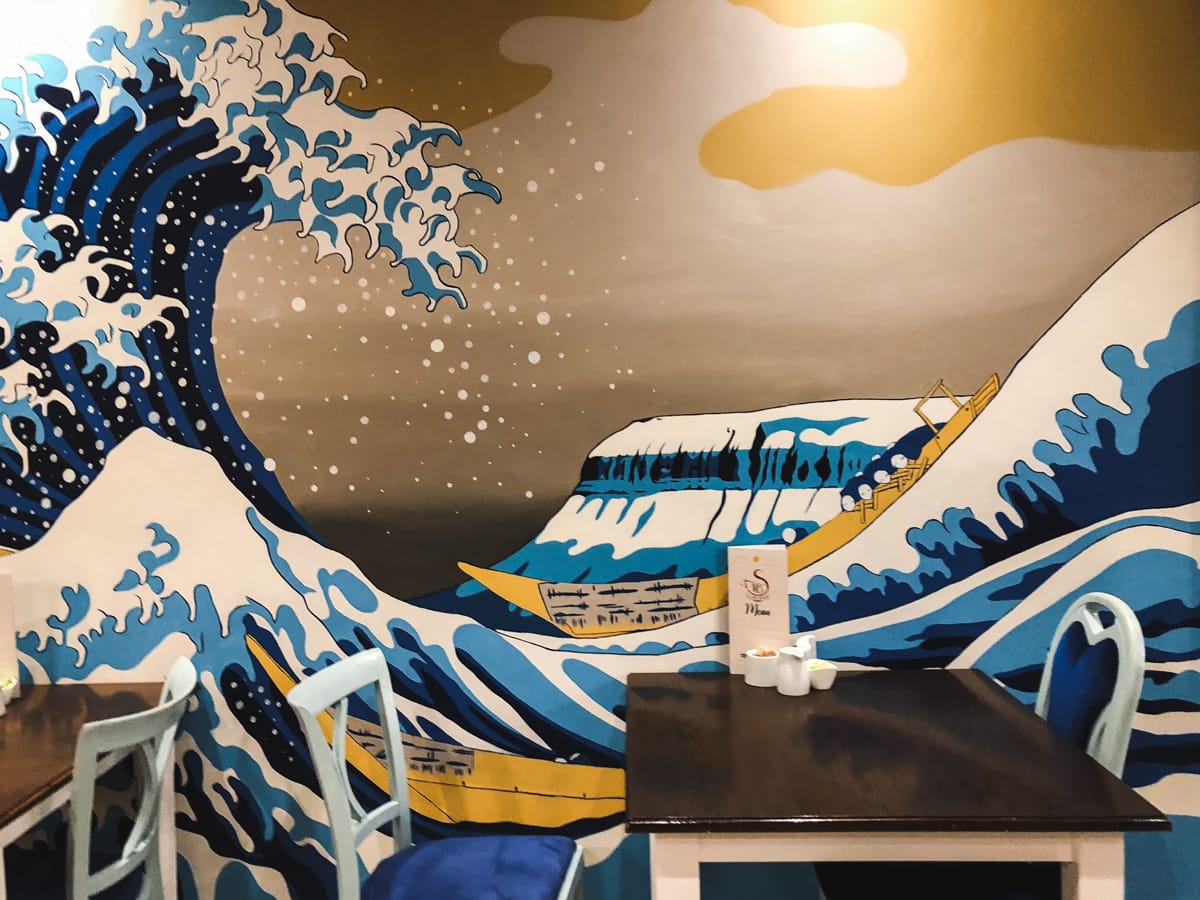 Familiarize Yourself With the Sligo Food Trail
Literally the coolest thing ever. The Sligo Food Trail is a group of restaurants, cafes, bars, and experiences offering exceptional dishes and service. That's the simplified version. Basically, as the name suggests, there is an entire 'trail' mapped out for food lovers to Sligo. This is the most incredible of ideas and it really highlights every aspect of the process which is pretty remarkable. Definitely add some of these restaurants and food experiences to your Sligo itinerary. They have places from all around the county, including the famous Eala Bhán shown below, so there will be a lot to keep your stomach happy.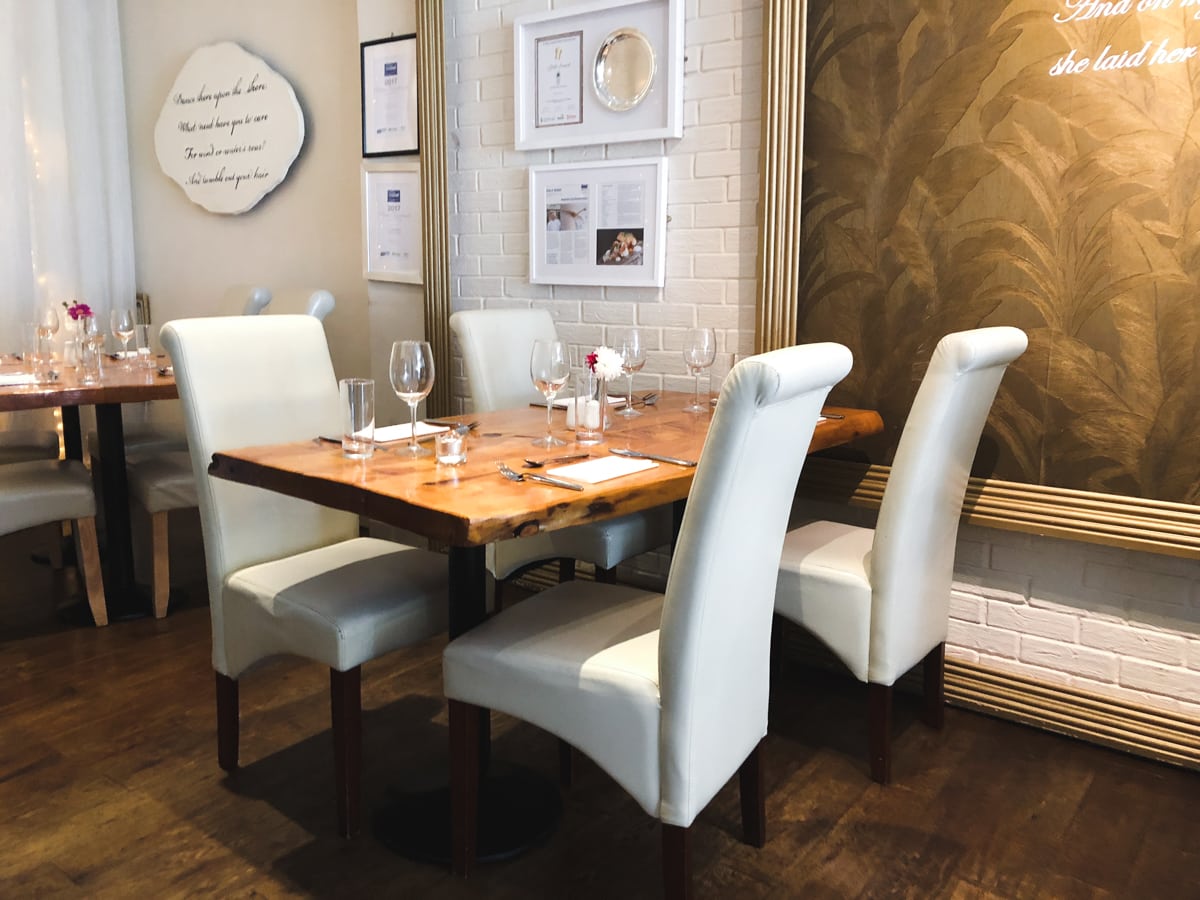 Enjoy Seafood Chowder at the Beach Bar in Aughris Head
I had heard that I was going to be going to the Beach Bar in Aughris Head before my trip was over and I have to be honest, I anticipated that day the entire trip (it was my last day). Something about a beach bar in Ireland just sounded exciting and impressive. Well, it didn't fail me.
I arrived there and had a quick lunch of seafood chowder and it was so delicious that I regret now sticking around for dinner. And lunch the next day. And dinner…. you know what I mean. The atmosphere was so chill and friendly and it has convinced me that I need to get a B&B next time I am there right next to this bar so that I can spend my days hanging out there. But then again, the bar doubles as a B&B…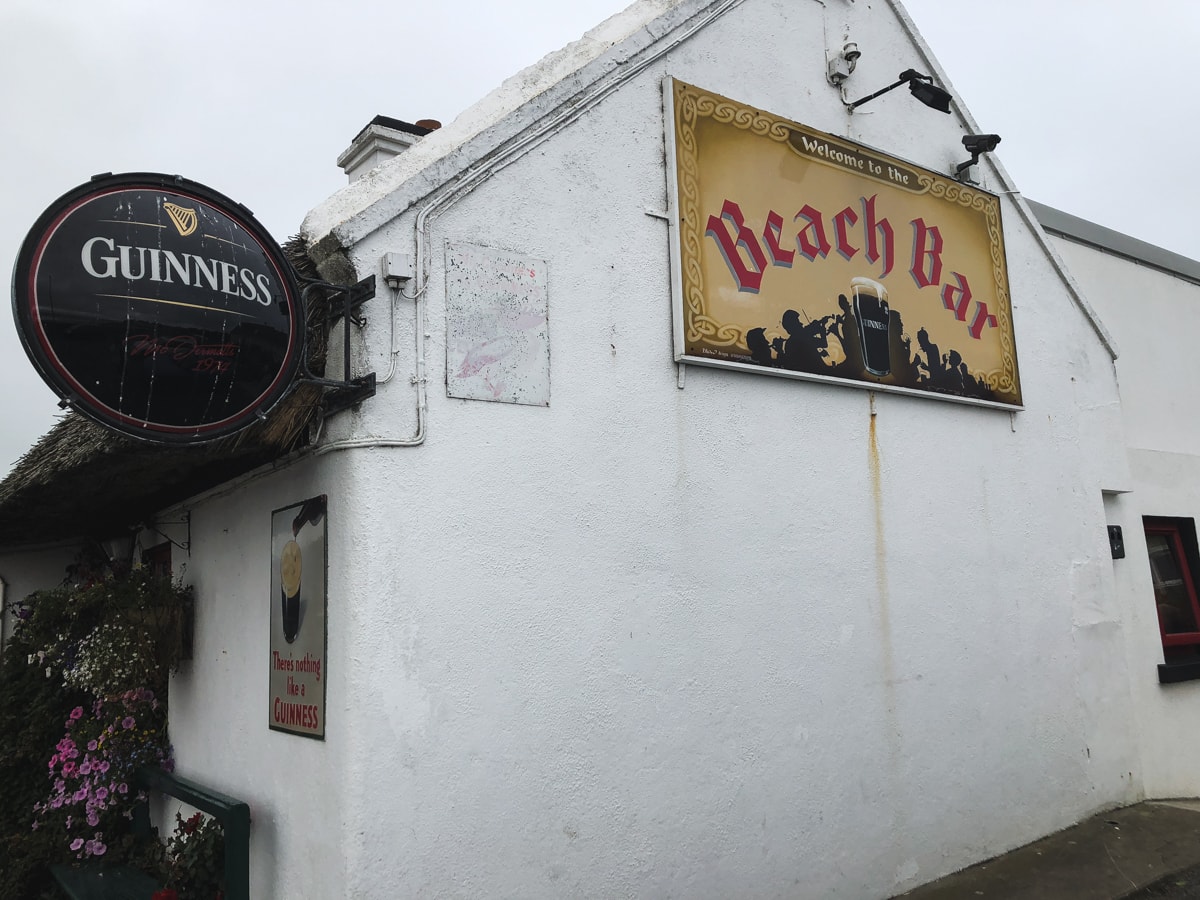 Have a Delicious Doughnut (or Anything) at Pudding Row
Oh. my. gosh. This place. I had been out on a long walk that day along the coast and was on my way to Enniscrone when I was informed about this amazing place in Easkey. We stopped. And I was treated to a doughnut and peanut butter slice from Pudding Row and I'm pretty sure this stop has defined the rest of my life. Especially as someone who generally hates sweets. I actually really liked Easkey and could see myself spending a few days there at some point and I am pretty much guaranteed to eat at Pudding Row every single day when I am there.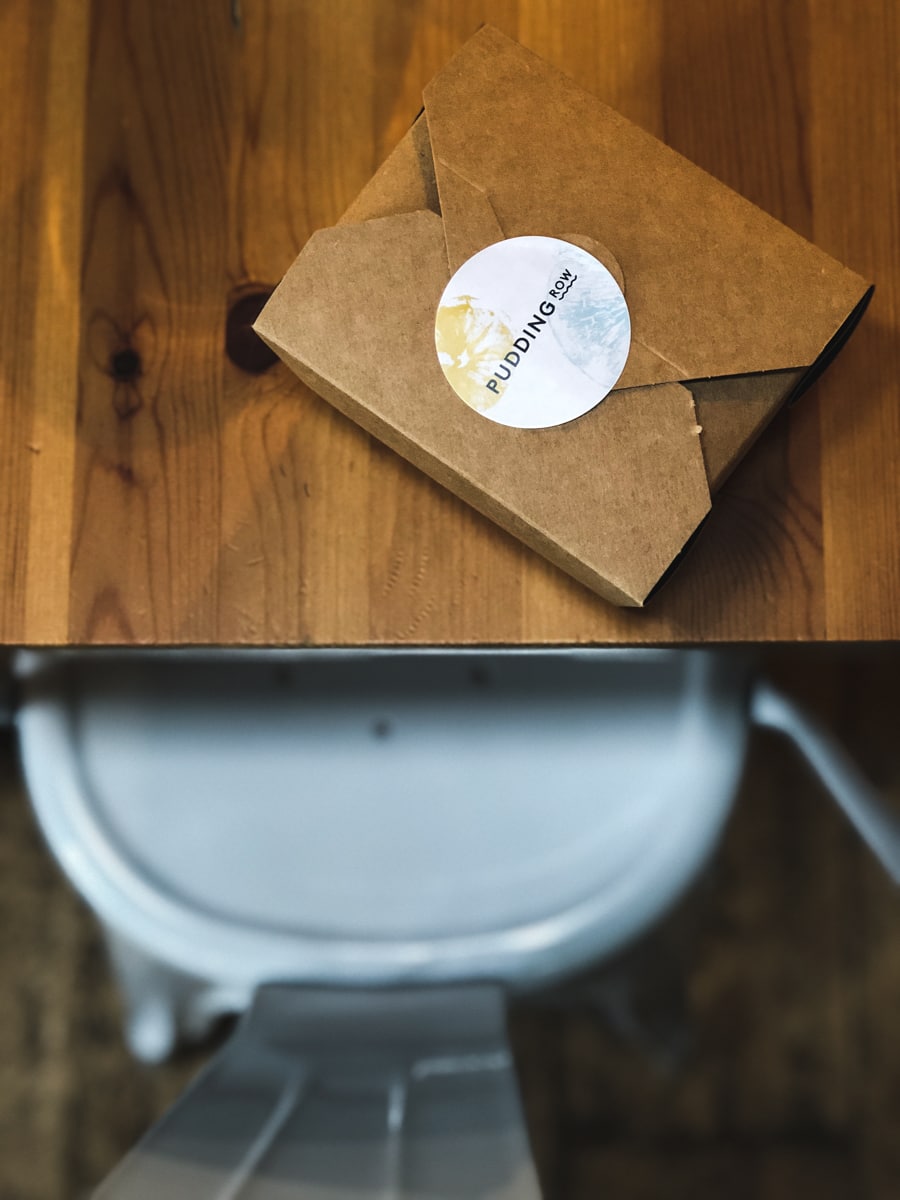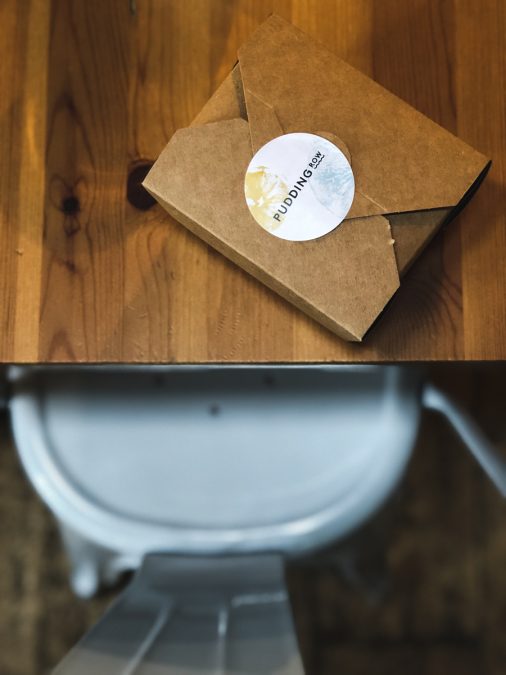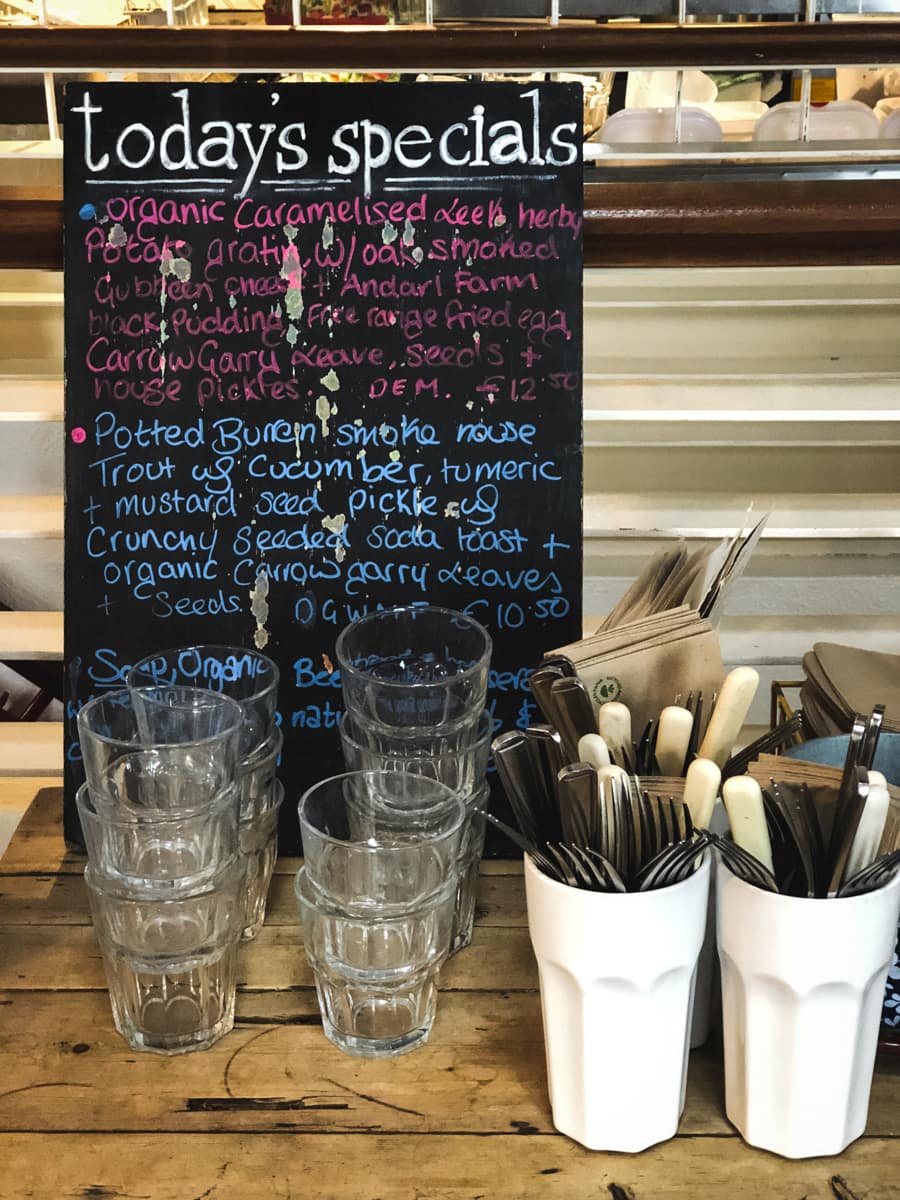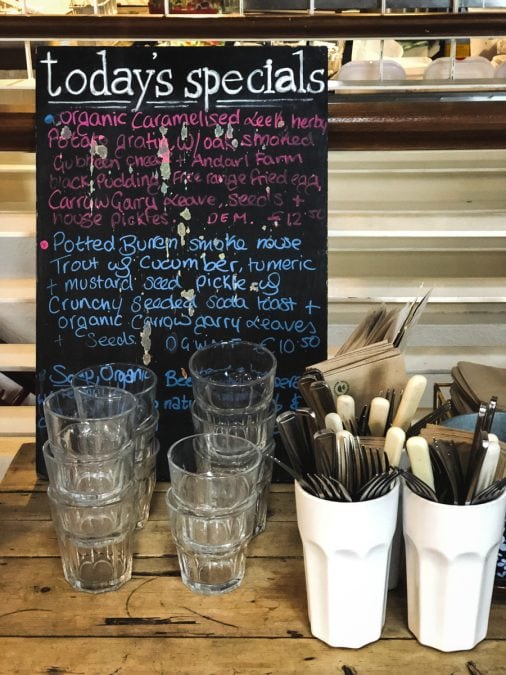 Have Dinner at Murphy's Hotel in Tubbercurry
I had the opportunity to enjoy dinner at Murphy's Hotel and it was one of the best meals I've had in years. I have never been one who enjoys hearty, comfort food and home-cooked meals (I like to eat out a lot) but this was definitely the exception. It was so delicious and flavorful and the meat was extremely tender (I just wish I had taken a better photo of it!). I also really loved the atmosphere inside- it felt very relevant and not dated like so many places I have eaten at on my travels. Definitely make a stop by Murphy's for some good food when in Tubbercurry!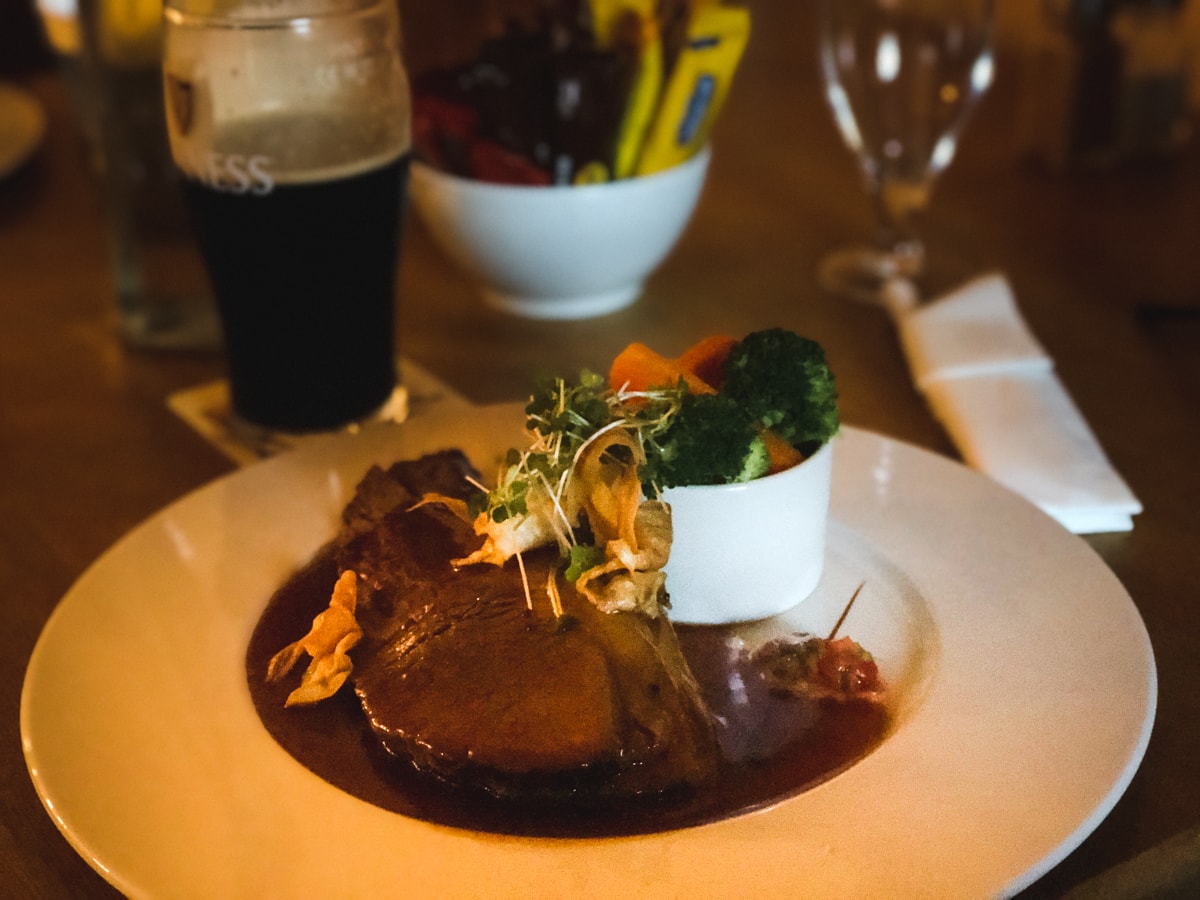 Eat Your Body Weight in Fish and Chips at the Coach House Hotel
Or at least that is what I did when I was in Sligo. And everywhere I had fish and chips at was good and they all tasted different which made me never get bored of eating the same thing over and over. But my time eating them at the Coach House Hotel in Ballymote really stands out because it as my first meal in Sligo and happened right after I got off the train. That meal basically set the benchmark for every single meal I had after.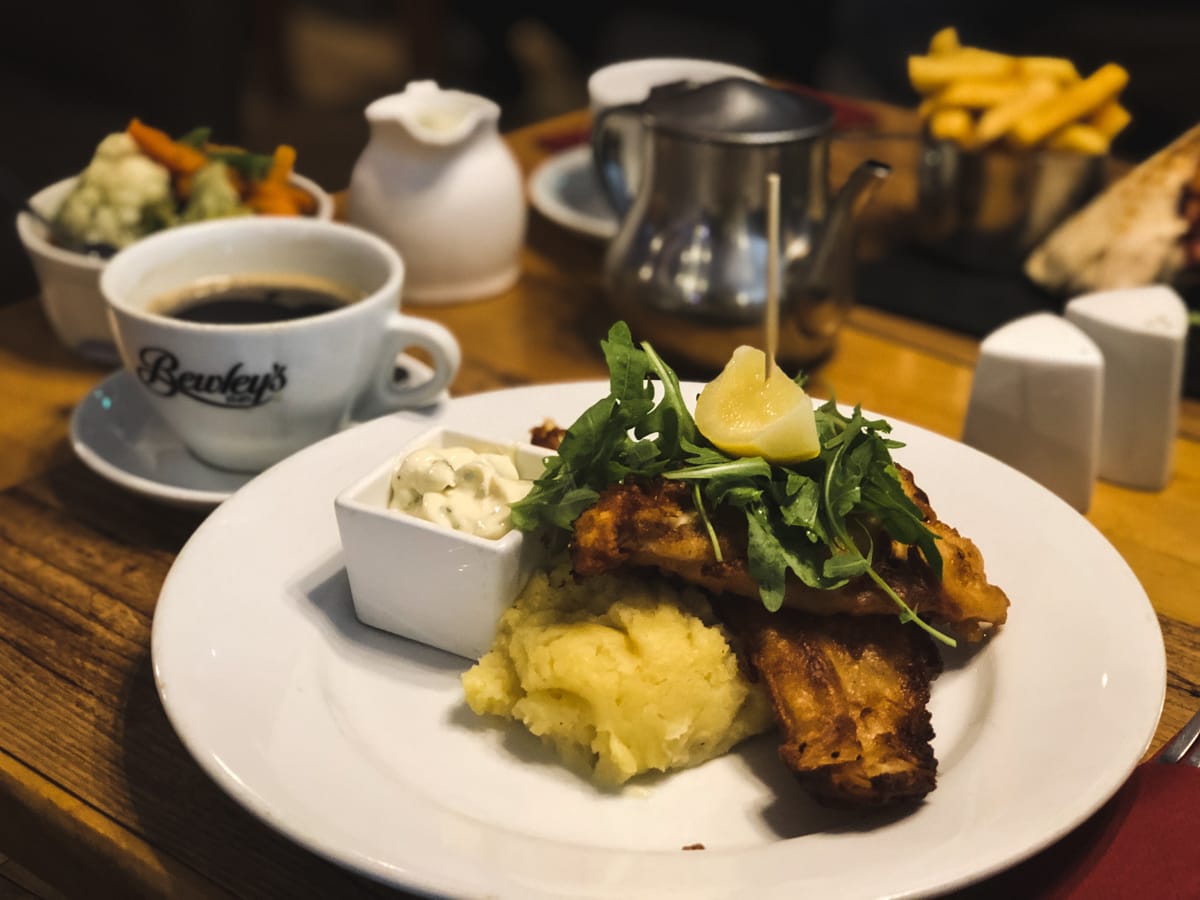 Dine at Sligo's Hippest Restaurant
From the moment I walked into Hooked, I was completely 'hooked', for lack of a better word. The decor was so alluring and hip that I couldn't believe my eyes. It was the perfectly designed eatery. Hooked focuses on local and seasonal ingredients and they even have an array of craft beer in-house.
Hooked was the brainchild of Anthony Gray and his inspiration was his father's butcher shop that was a Sligo staple for many years. You could feel the passion immediately upon walking into the Sligo restaurant. I didn't have much time there but I am certain I will go back and eat every single thing on the menu when I return.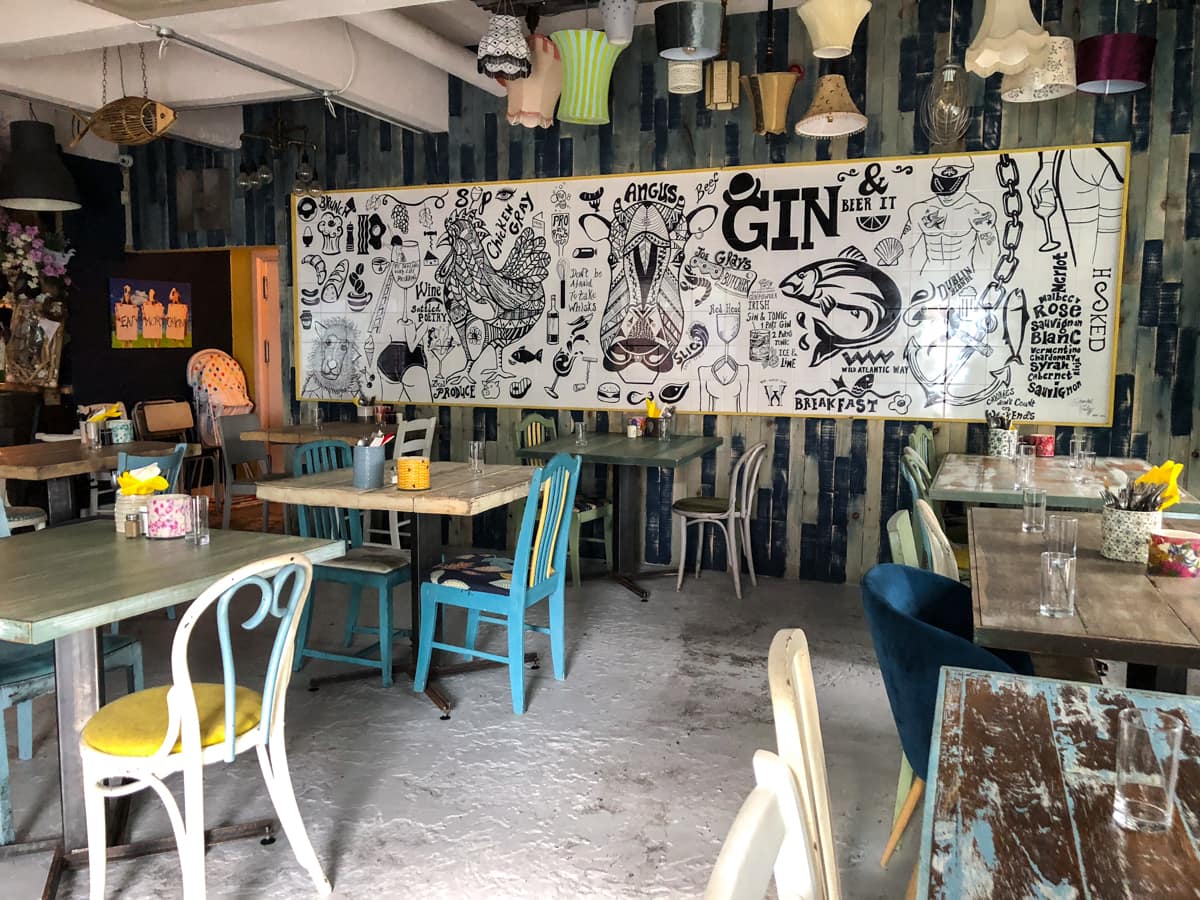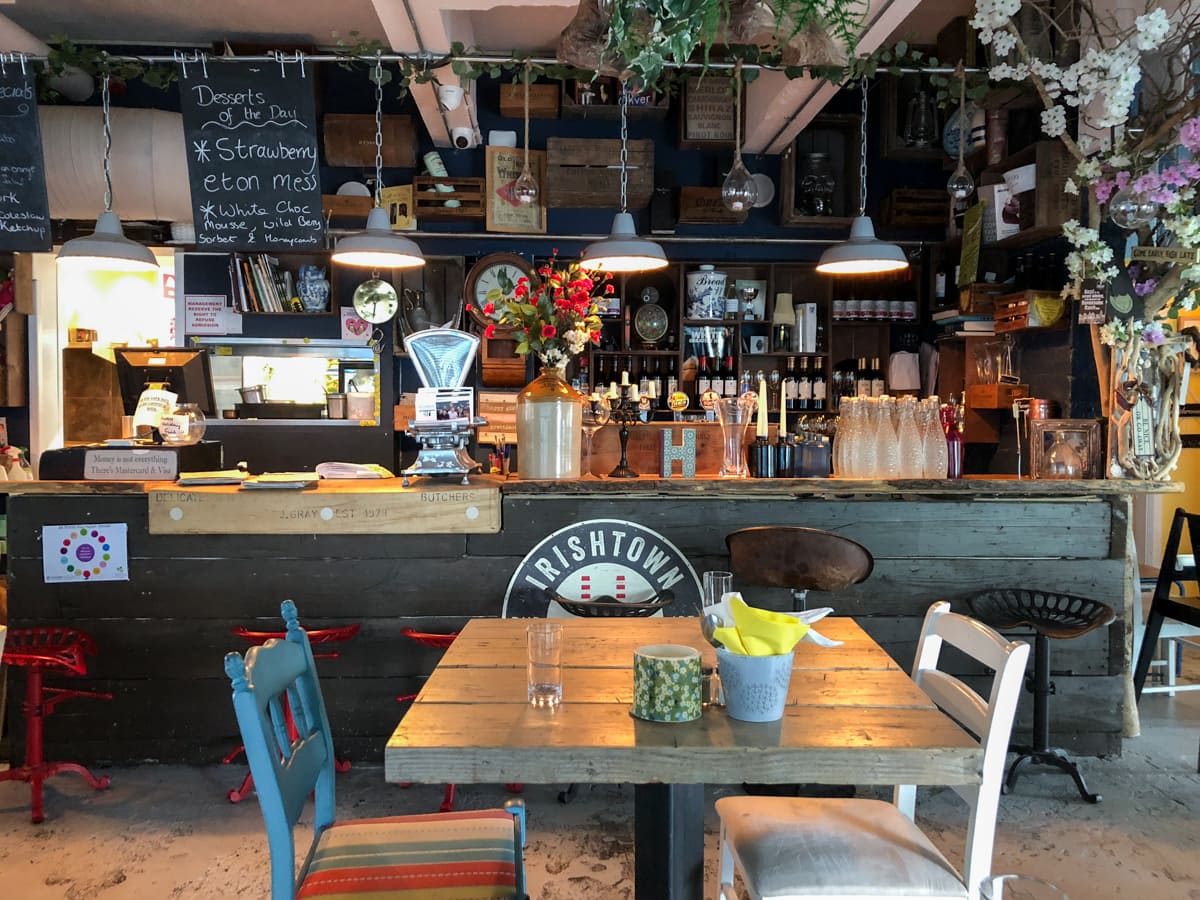 Track Down Carrow Coffee and Get a Caffeine Fix
I met the owners of Carrow Coffee, Paola and Andrew, while walking along the Irish coast and it was fascinating to learn more about their business, vision, and roasting. While I didn't get a chance to enjoy some of their beans in Sligo, it is a huge priority next time and I hope that you get to do the same when there! You can find out via their website where they are selling their beans. I highly suggest you get your hands on some!
Get Down With the Local Music in Sligo
One of the coolest things to do in Sligo is to enjoy the local music. To be honest, I didn't really know too much about Irish music before heading to Sligo, but I learned quite a bit when there. I also was so shocked at how important music was to the county, historically and presently. I never grew up around music or instruments, so it was always something that was far removed from my life outside of listening to songs on my walkman (hey, I'm old). Here are a couple of places where you can enjoy local music in Sligo.
Coleman Music Center
The Coleman Music Center in Gurteen was such an interesting highlight for me when in Sligo. As I mentioned above, I didn't really know anything about Irish Music. Nor had I ever heard of Michael Coleman, the most famous musician and prodigy to come from Sligo. Coleman was a fiddler from Ballymote in Sligo and he eventually emigrated from his homeland to New York City where he introduced his Sligo musical heritage to the folks across the pond.
The center has everything from CDs to music lessons to concerts… and much, much more. I even got to head down the road to check out Michael Coleman's original home as well as a replica of his original home. It really opened my eyes to a new style of music and how crucial music was to County Sligo.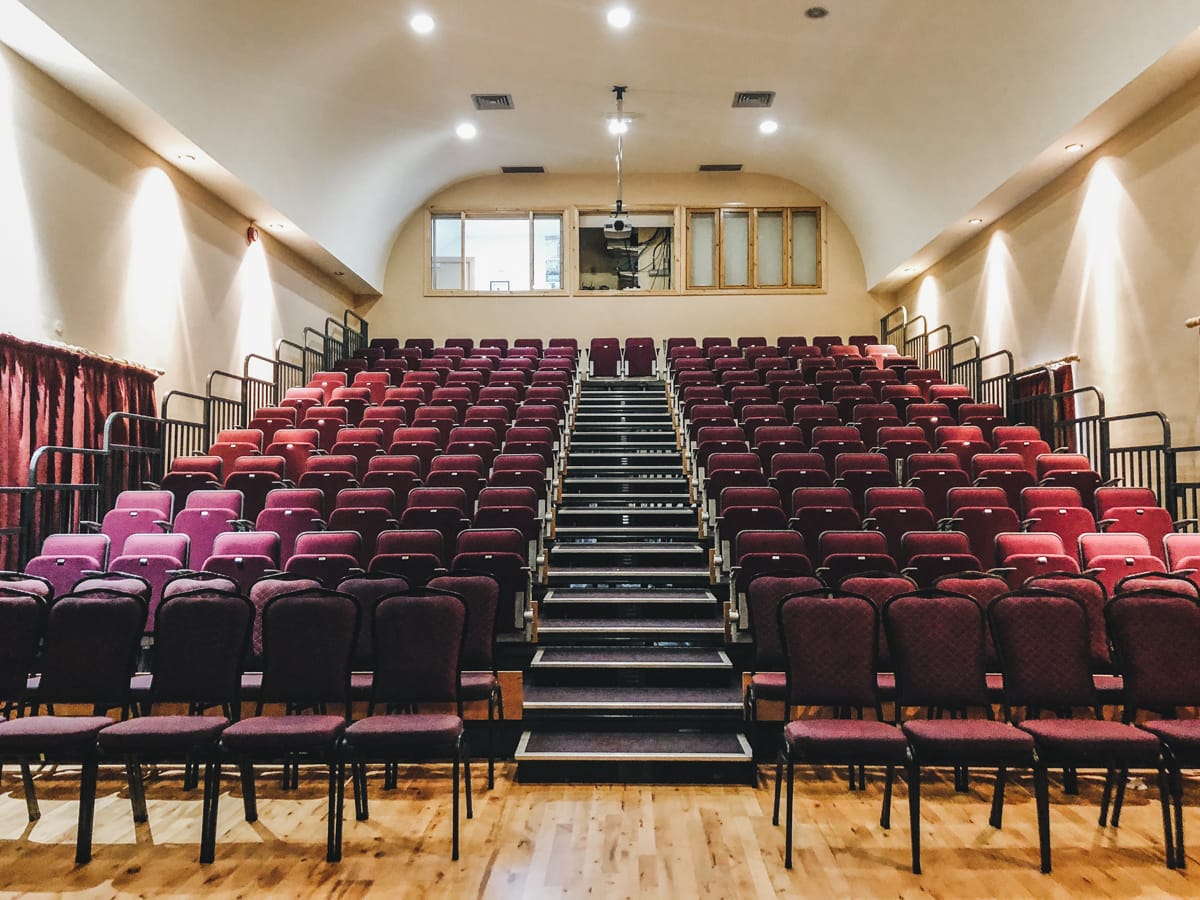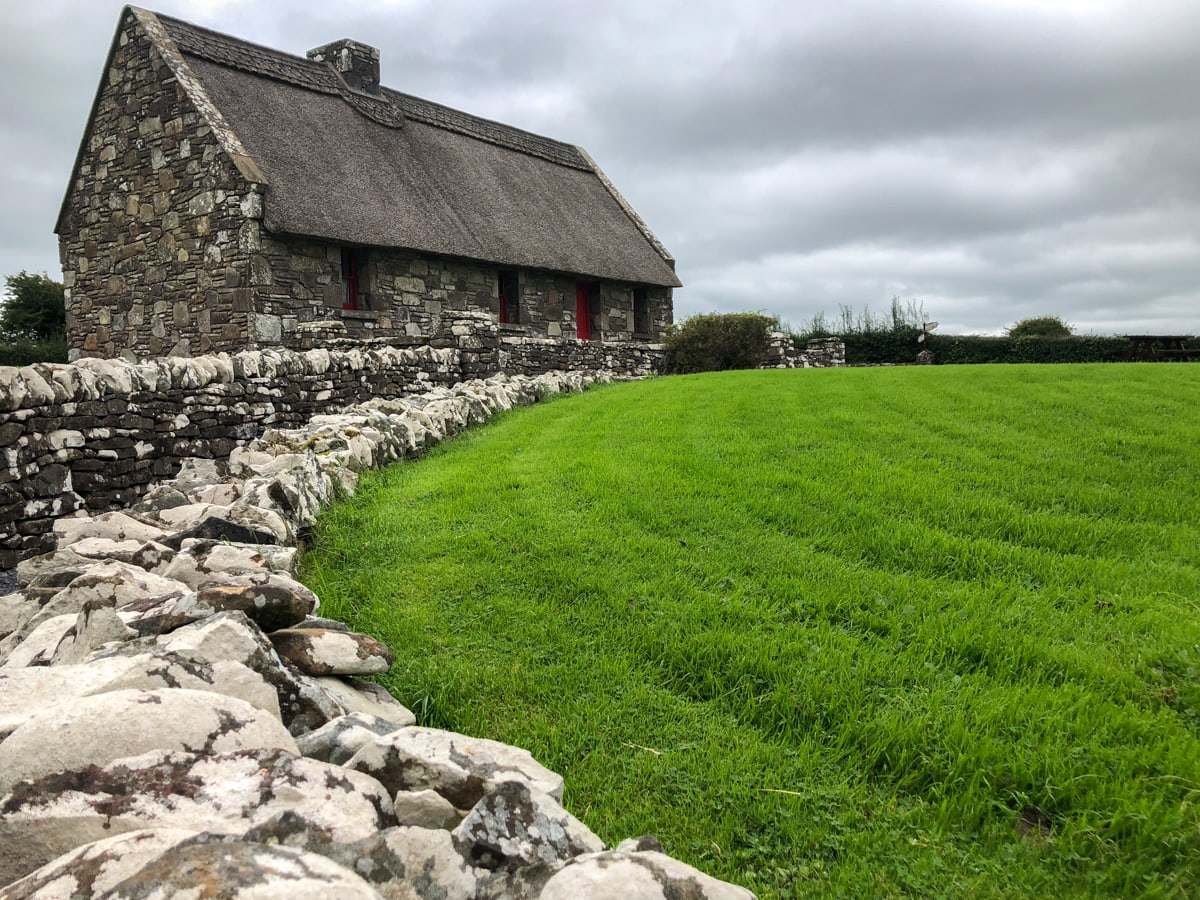 Head to Brennans Bar in Cloonacool
On my first night in Sligo, I had a chance to head to Brennans Bar in Cloonacool for some local live music. This was such a great introduction to Sligo, in general, and it actually got me pumped up for hearing some Sligo music for the remainder of my trip. Every Thursday night is live music night there and it is a social event where locals sing together harmoniously. I have, personally, never seen anything like it. It was incredible.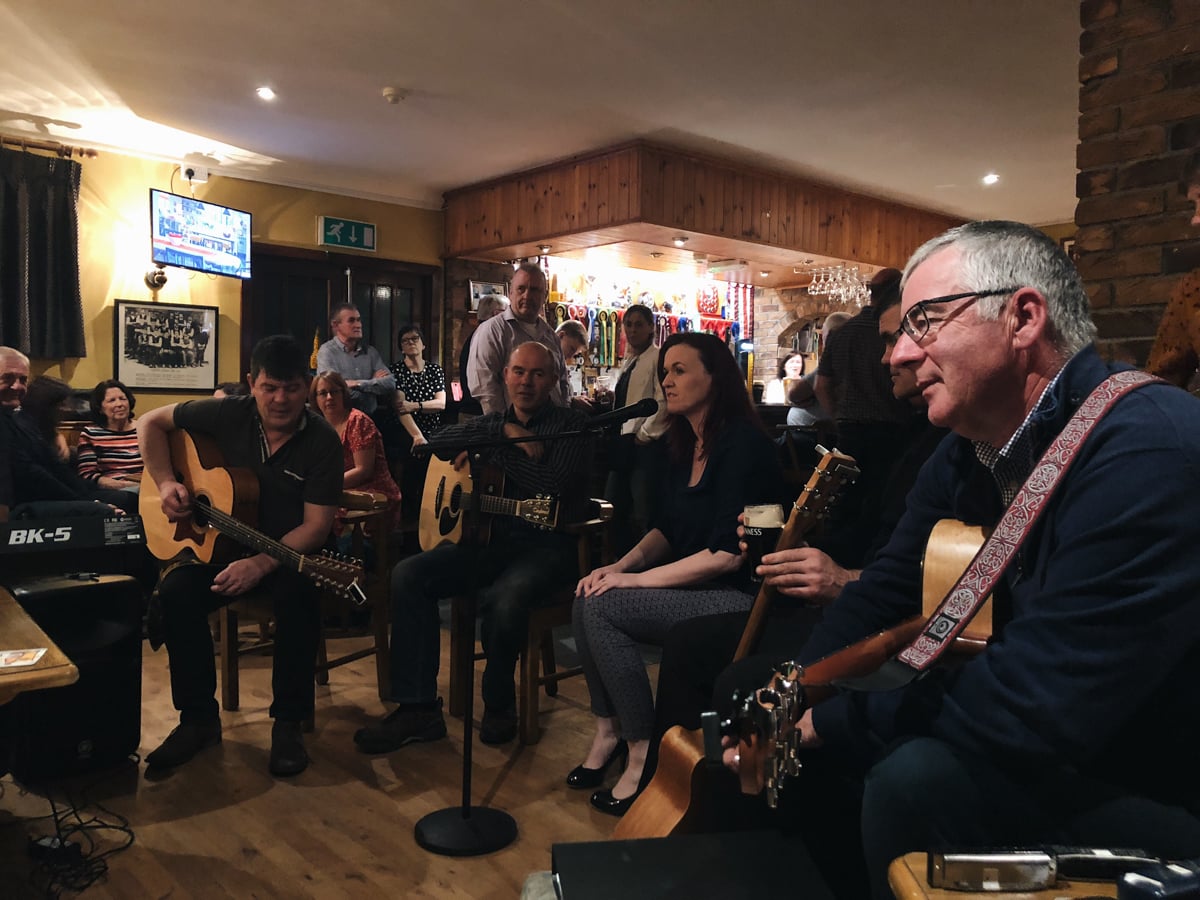 Visit Castles in Sligo
Like many places in Ireland, Sligo has quite a few castles and ruins for history lovers. While I only got to briefly check out two, I know that there are definitely a few to keep people occupied. I visited Ballymote Castle as well as Moygara Castle. Moygara is looking to get renovated and a facelift in the future, but Ballymote seems to be in pretty good condition! Click here to see other castles and places of interest in Sligo.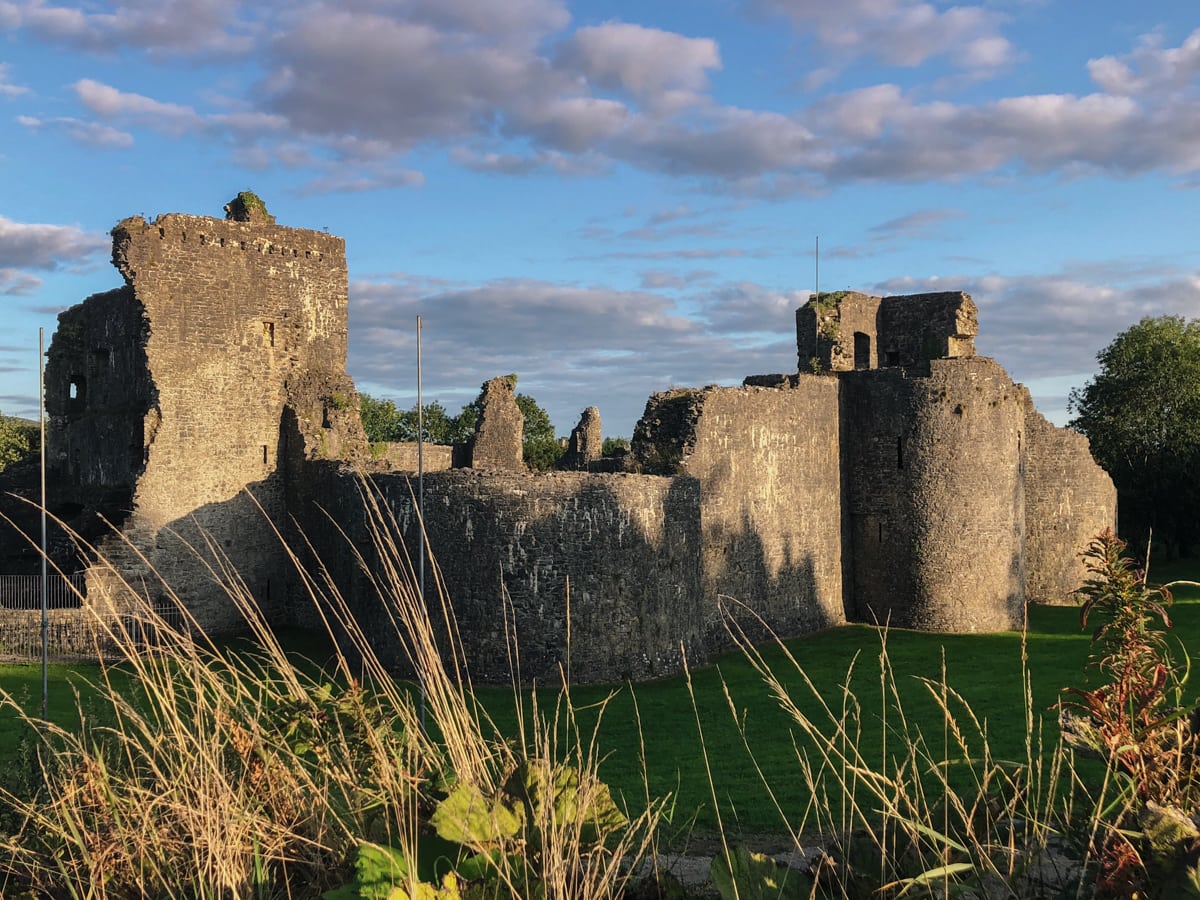 Where to Stay in Sligo
Wow- my trip to Sligo offered some of the best accommodations I have ever had anywhere. Click here to see my choice of Sligo accommodations. The Hill Hotel in Gurteen, Moy River B&B in Cloonacool, Claddagh House B&B in Ballina (hello to Miss Molly and Miss Hannah), and Cawley's Hotel in Tubbercurry were all exceptional and I can highly recommend them all!
Have you been to County Sligo, Ireland? If so, what are your thoughts or recommendations?